Axios Sports
May 07, 2021
🎉 Happy Friday! Let's sports.
Today's word count: 1,785 words (7 minutes).
1 big thing: ⚾️ Albert Pujols' two careers
Albert Pujols left St. Louis in 2011 after 11 Hall of Fame worthy seasons. 10 years later, he's leaving Los Angeles under very different circumstances, Axios' Jeff Tracy writes.
Driving the news: The Angels designated Pujols for assignment on Thursday with just five months left on his 10-year, $240 million contract.
Wild stat: Pujols never finished a Cardinals season with an OPS under .900. He never finished an Angels season with an OPS over .900.
By the numbers: In 11 seasons with St. Louis, Pujols won three MVPs and two World Series, hitting 445 HR with a staggering 1.037 OPS. His 86.6 WAR would have ranked 32nd all-time among position players.
He began his career with a record 10 consecutive seasons batting at least .300 with 30+ homers and 100+ RBI, and came just one RBI and one batting point shy of making it 11 straight.
But in Los Angeles, despite putting together a few seasons with excellent counting stats, the decline of his on-base and defensive skills came fast and furious.
Get this: Pujols' first year with the Angels coincided with Mike Trout's rookie year, and Trout had nearly as much WAR that season (10.5) as Pujols had in his entire Angels' tenure (12.8).
The state of play: The Angels had no room for Pujols in the starting lineup with Jared Walsh and Shohei Ohtani slugging at 1B and DH, and neither player nor club felt good about him being a $30 million bench bat.
He still wants to play everyday, per reports, but as a 41-year-old free agent with -2.0 WAR across his last five seasons, his options will be severely limited, if they exist at all.
The last word, from the inimitable Tom Verducci:
"The end of greatness is often so horrid as to invoke pathos. ... But here is what is important about inglorious exits: they are not important. Who contemplates the arc of Griffey's swing, the power of Schmidt's bat or the impact of Ruth on American culture and goes straight to how the sweetness ended? No one. So it will be with Pujols."
Go deeper: Five potential landing spots (CBS Sports)
2. 🏒 McDavid's quest for 100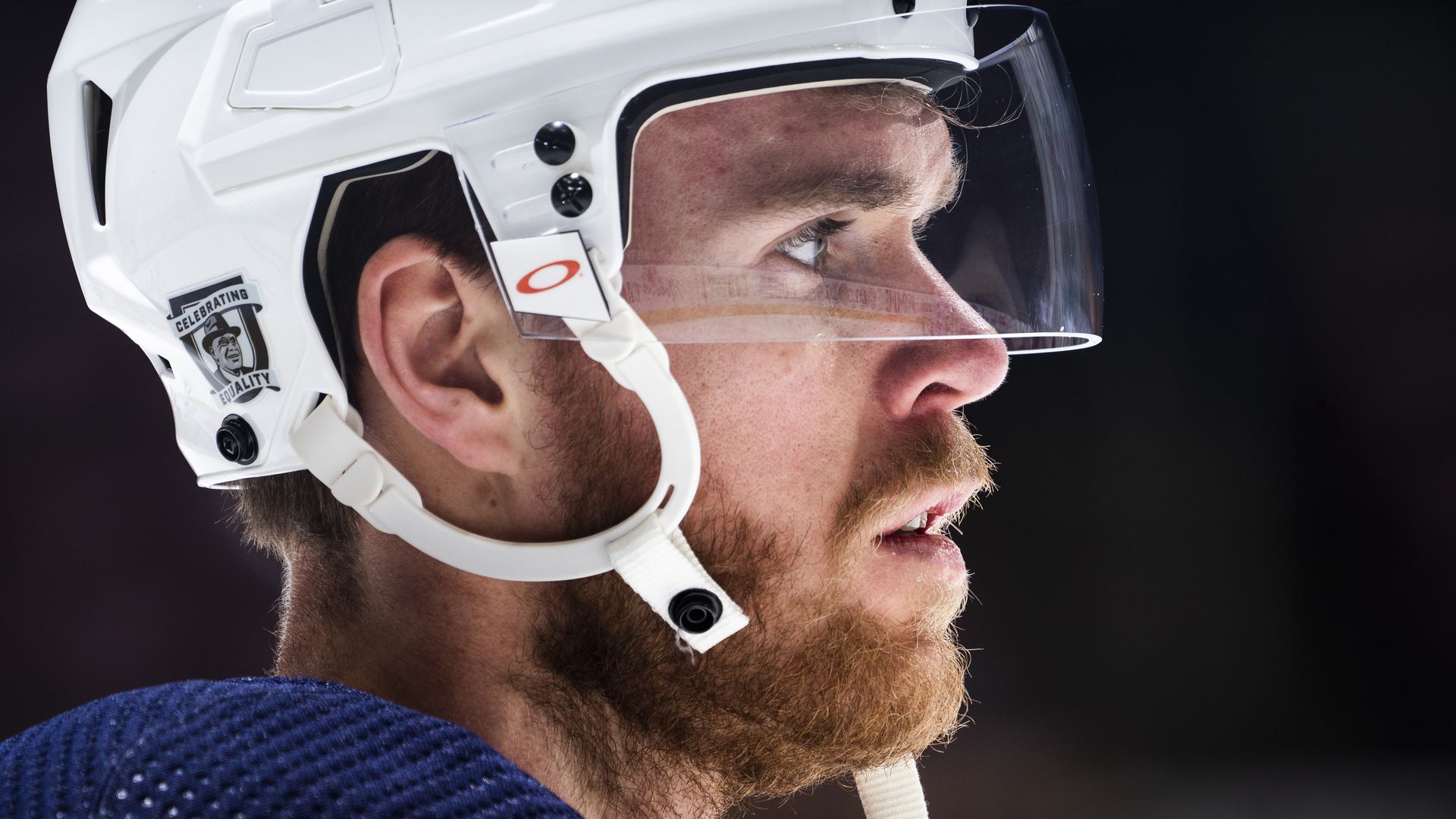 Connor McDavid needs four points in the Oilers' final four games to reach the 100-point plateau.
Why it matters: A 100-point season is a benchmark of greatness in the NHL, and McDavid is on pace to get there during a shortened 56-game season (down from the standard 82 games).
By the numbers: McDavid's 96 points (31 goals, 65 assists) are 19 more than any other player this season. He's simply on a different level than his peers.
His 1.85 ppg means he'd reach 151 points over an 82-game season, a mark no player this century has come even close to hitting (Nikita Kucherov's 128 points in 2018-19 are the most).
Only four players have ever recorded more than 151 points: Wayne Gretzky (9x), Mario Lemieux (4x), Steve Yzerman and Phil Esposito.
McDavid has registered multiple points in 58% of games this season, with Thursday's three-assist night his latest standout performance.
🔥 On fire: Over his last 13 games, McDavid has more four-point games (three) than scoreless games (two), and has had 10 multi-point efforts.
"I told him three years ago, 'Let me tell you something my dad told me after every game: Shoot more.' It's clear as day he's shooting more now. Gosh, he's playing so good."
— Gretzky, via The Athletic (
subscription
)
In related news ... Auston Matthews, who would win MVP in a landslide if not for McDavid, scored his 40th goal on Thursday ... in just 49 games.
3. ❤️ Welcome back, Drew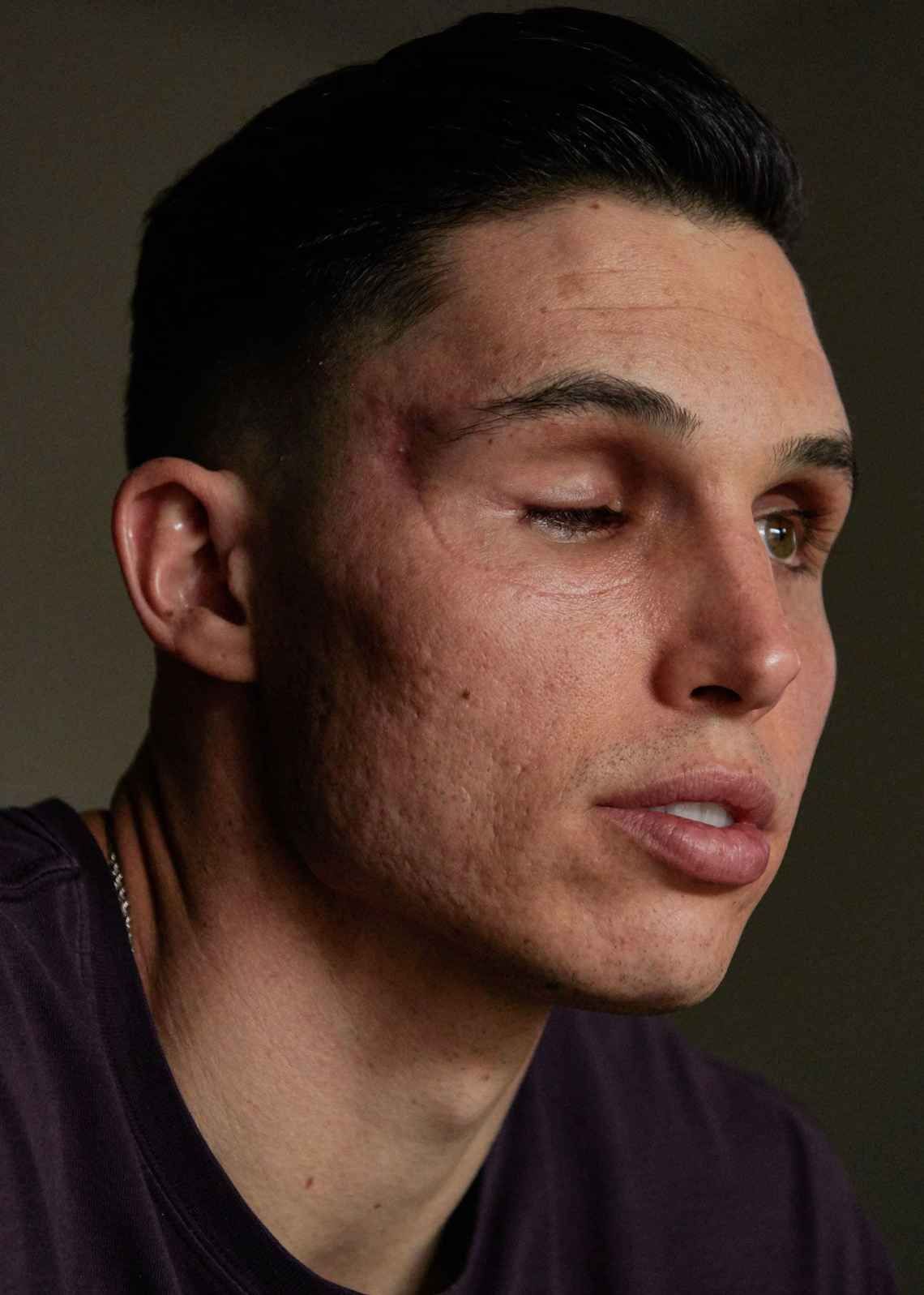 Drew Robinson, who lost his right eye in a suicide attempt last year, returned to professional baseball on Thursday night.
Playing in his hometown of Las Vegas, Robinson got the start in right field for the Sacramento River Cats, the Giants' Triple-A affiliate.
He had a frustrating night at the plate, going 0-for-4. But his return to the diamond was about far more than swings and misses.
What they're saying: "When I was running around the field hearing the crowd, hearing my family, hearing everybody cheer me on, it hit me like a ton of bricks," Robinson said.
"It felt so good to be out there. I'm so happy I was able to appreciate everything for what it was in the moment. That's something I wasn't able to do before the incident."
The backdrop: Robinson, 29, signed a minor league deal with the Giants this winter, six months after he shot himself in the head — and miraculously survived.
"After going through most of my life not fully appreciating what was happening, I can promise that I'll be taking in every second of this season with a new understanding of how special all of this is."
— Robinson,
via ESPN
Go deeper:
The National Suicide Prevention Lifeline (1-800-273-8255) provides 24/7, free and confidential support for anyone in distress, in addition to prevention and crisis resources. Also available for online chat.
4. 🥊 Boxing's dual realities
There were two press conferences on Thursday to promote upcoming boxing matches. One is a fight, one is a spectacle.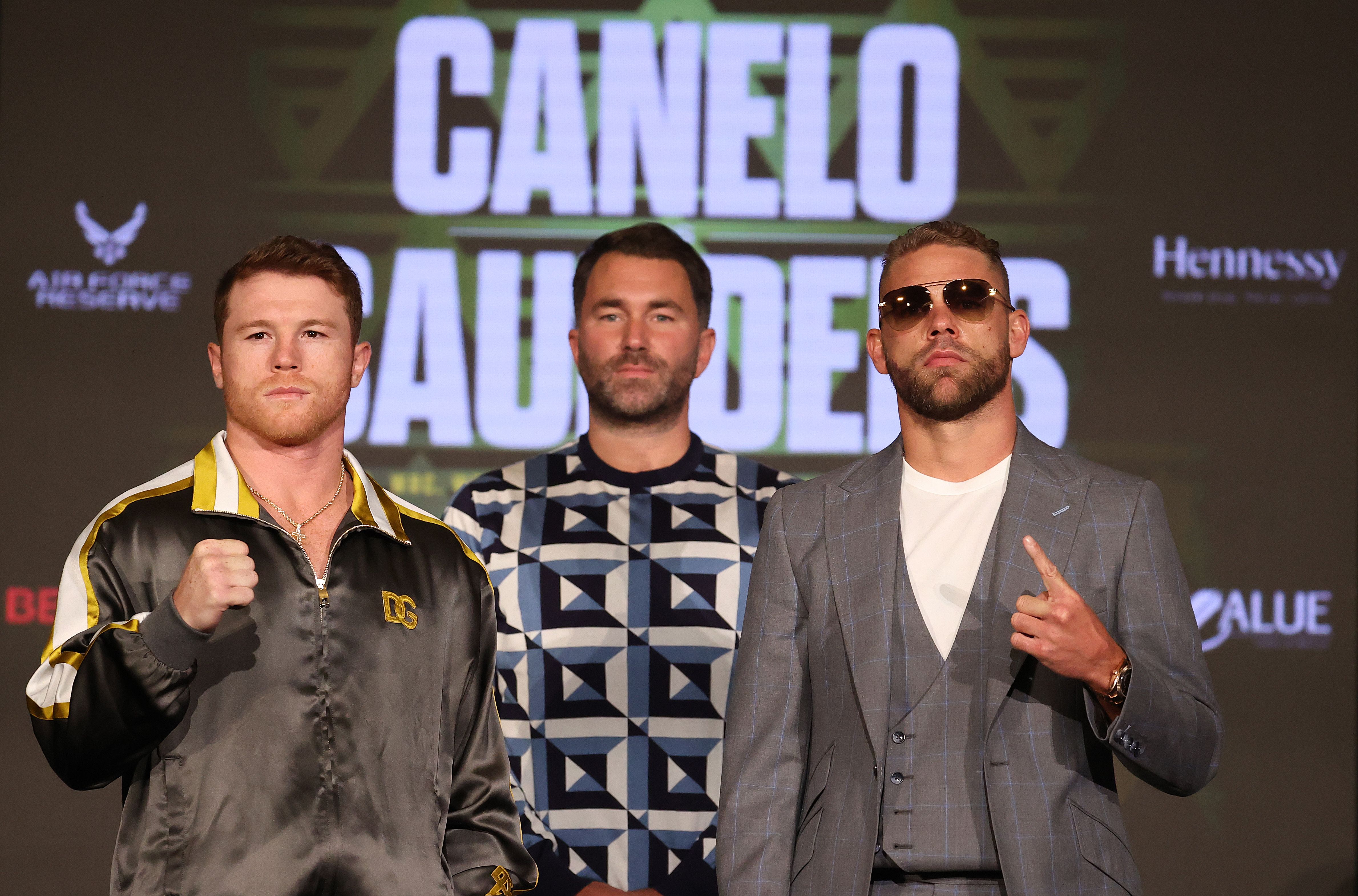 The fight: Mexican superstar Canelo Álvarez (55-1-2, 37 KOs) will face British southpaw Billy Joe Saunders (30-0, 14 KOs) on Saturday night in front of 60,000+ fans at AT&T Stadium in Arlington, Texas.
Alvarez, the pound-for-pound king and reigning WBC/WBA champion, is the clear betting favorite (-800).
Saunders (+550) is more than capable of dragging the fight out for a full 12 rounds, but he's simply never fought near the level of Alvarez.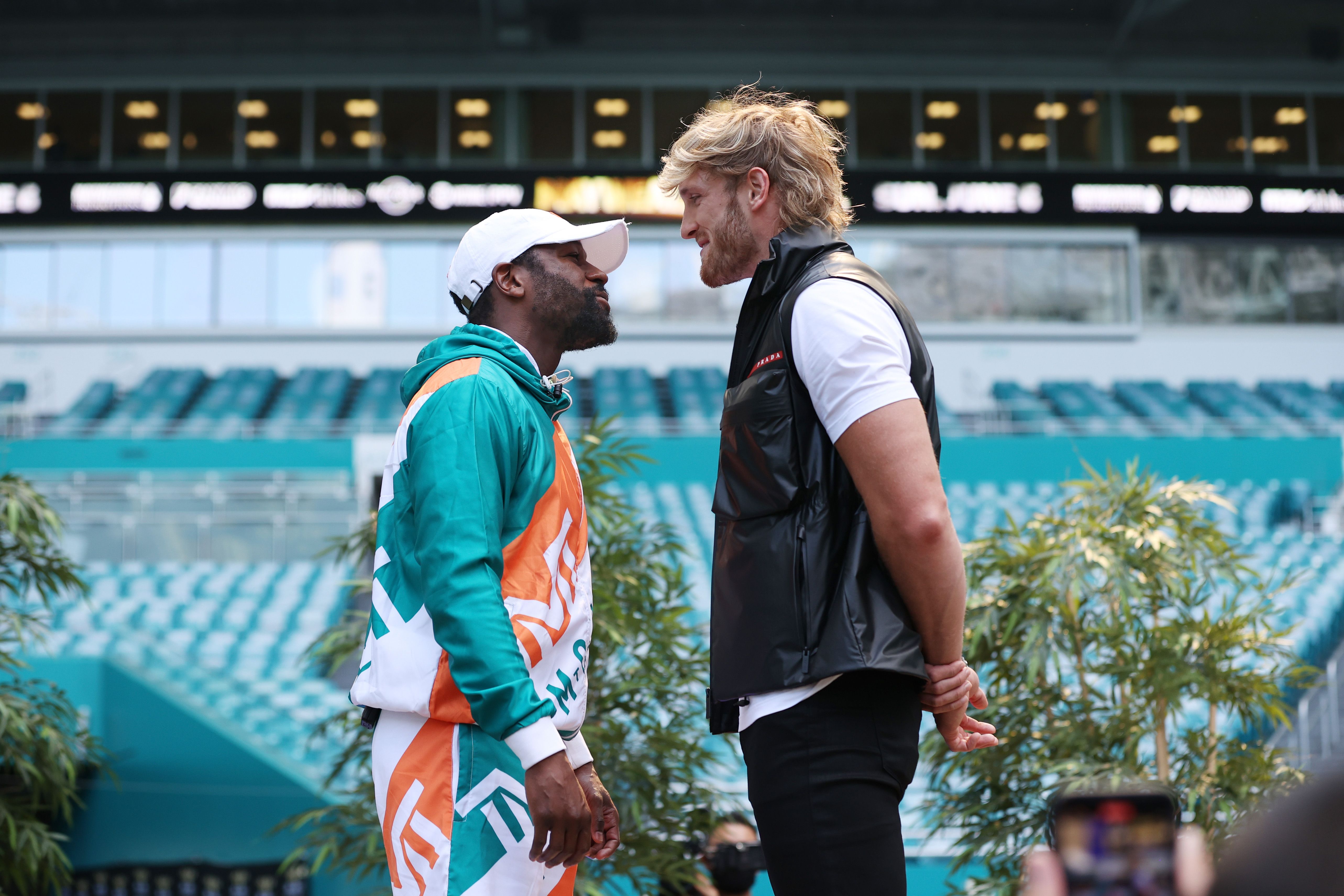 The spectacle: Hall of Famer Floyd Mayweather, 44, will face YouTube star Logan Paul, 26, in an exhibition bout on June 6.
"It's just fun. It's entertaining," said Mayweather, who had a 50-0 record with 27 knockouts during his career.
Paul began boxing in 2019 with a fight against fellow YouTube star KSI. Now he's landed a Showtime PPV event with Mayweather — proof that if you have enough followers, you can truly do anything.
5. 🏈 Metcalf takes his talents to the track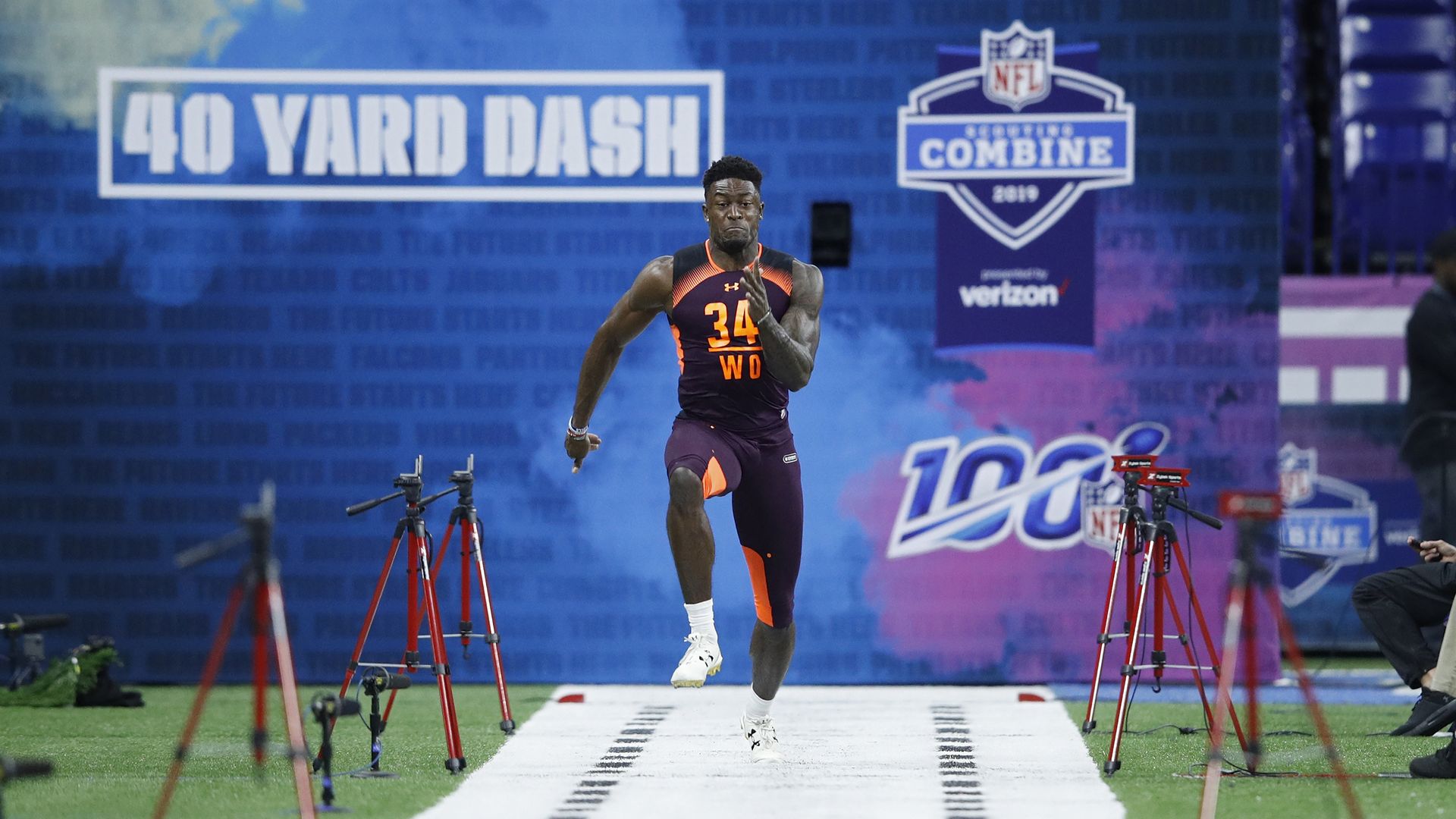 One of the NFL's fastest and most physically gifted athletes wants to see how his speed translates from the gridiron to the track, Jeff writes.
Driving the news: Seahawks WR DK Metcalf will run the 100-meter dash during Sunday's USATF Golden Games in Walnut, California (NBC/Peacock).
The Golden Games are an important stop on the road to next month's Olympic trials in Oregon, when 32 sprinters will line up in hopes of representing the U.S. in the 100 meters.
Metcalf will need to run Sunday's race in at least 10.2 seconds for a shot at making the trials. 10.05 seconds is the automatic qualifying time, but just 15 men have reached that thus far.
By the numbers: Metcalf's 4.33-second 40-yard dash at the NFL combine and last season's viral chase-down tackle were both jaw-dropping displays of athleticism.
His top speed on the chase-down play was 22.64 mph, good for 9.88 seconds across 100 meters.
Yes, but: There's a big difference between football speed and track speed. He'll need a great start out of the blocks and precise form that he hasn't honed due to lack of training.
Of note ... There's some precedent here. Former Lions RB Jahvid Best (2010-12) represented Saint Lucia at the 2016 Rio Games, becoming the first former NFL player to compete in the Summer Olympics.
6. 🏈 Preview: FCS semifinals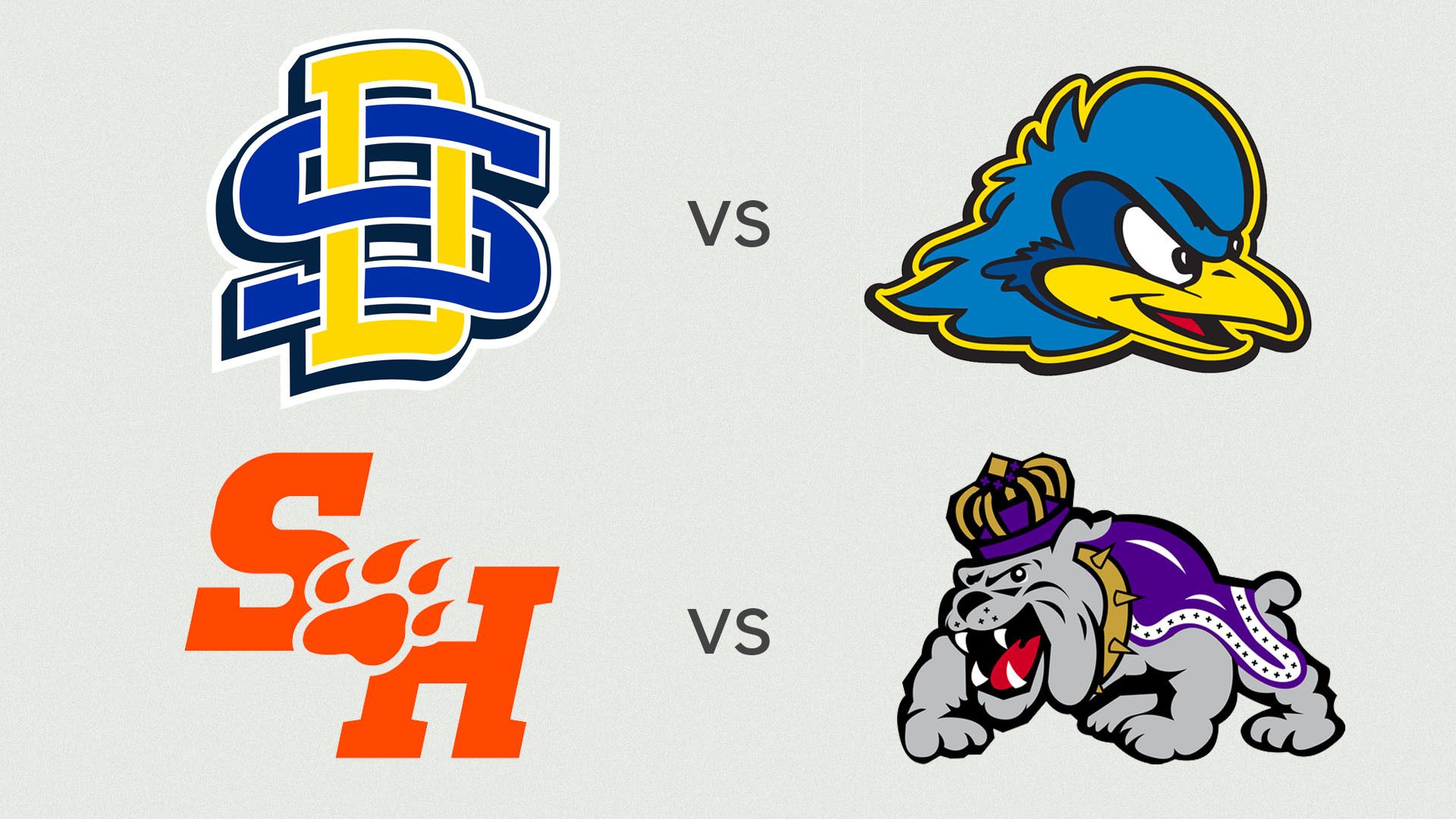 Four teams remain in the hunt for the FCS football championship, with the semifinals taking place tomorrow afternoon, Jeff writes.
12pm ET: No. 1 South Dakota State vs. Delaware (ESPN)
2:30pm: No. 2 Sam Houston vs. No. 3 James Madison (ABC)
The backdrop: Conspicuously absent from the semifinals is North Dakota State, which has won eight of the past nine championships and might be going for nine of 10 had new 49ers QB Trey Lance stuck around.
The Bison lost to Sam Houston in the quarterfinals, meaning a new champion will be crowned for the first time since 2016.
Previewing the matchups...
No. 1 South Dakota State (-9) vs. Delaware: The top-seeded Jackrabbits are the only remaining team that has never played in the FCS title game. Delaware won it all in 2003.
South Dakota State is led by QB Mark Gronowski — one of three Jackrabbits in the top 25 in rushing yards nationally — and the Janke twins, Jadon and Jaxon, who've each caught five touchdowns.
Delaware is the lone unseeded team to reach the semis, advancing on the strength of their defense (FCS-best 11.71 points allowed per game).
No. 2 Sam Houston vs. No. 3 James Madison (-1): James Madison is the only non-Bison champion since 2010, winning in 2016 before losing two of the past three title games.
The Dukes rely heavily on the run, with senior RB Percy Agyei-Obese averaging over 100 yards per game, while scoring at least one touchdown in each of his six games.
Sam Houston is by far the best passing team left, relying heavily on the arm of QB Eric Schmid (third-most passing yards in the nation).
7. ⚡️ Lightning round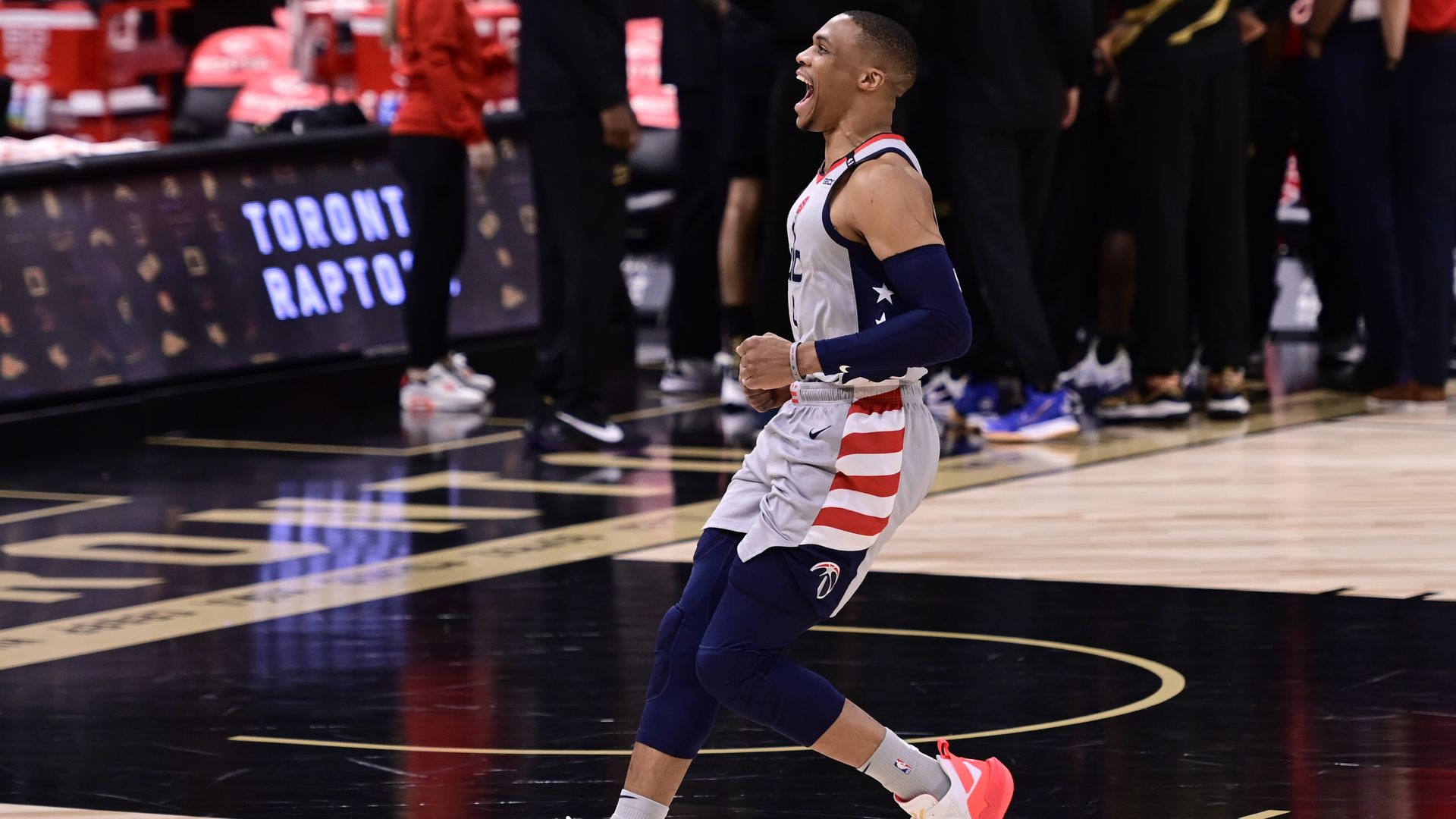 🏀 180 triple-doubles: Russell Westbrook (13-17-17 on Thursday) is now one triple-double shy of Oscar Robertson's record. He's also the first NBA player ever with 50 rebounds and 50 assists over a three-game span.
💬 Quote du jour: Texas A&M coach Jimbo Fisher took a playful shot at Alabama and his friend Nick Saban, telling the media that he's "going to beat his ass." ... Saban's response: "In golf?"
⚾️ Wait, what? Yankees shortstop Gleyber Torres scored from first base ... on a ball that never left the infield. Now that's how you beat the shift.
🎓 Hartford goes D-III: Less than two months removed from the men's basketball program's first ever Division I NCAA tournament bid, the University of Hartford voted to drop down to Division III.
🏈 Intriguing hire: Kevin Kelly, a high school football coach who made a name for himself by never punting and almost always attempting onside kicks, has been hired as Presbyterian College's next head coach.
8. 📆 May 7, 1994: Nuggets upset Sonics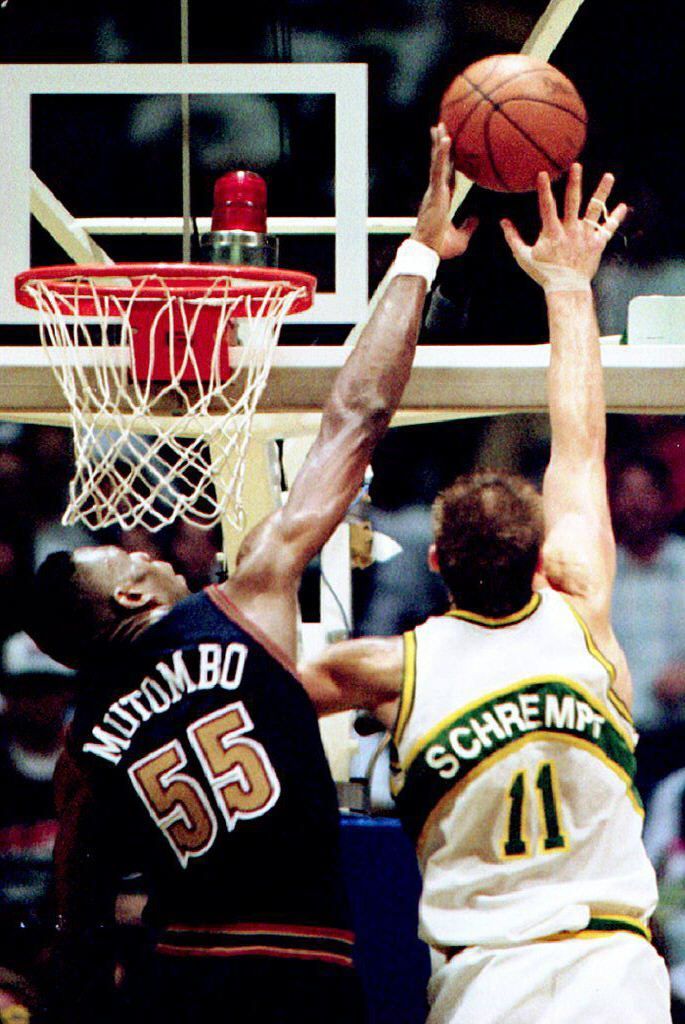 27 years ago today, the Nuggets beat the SuperSonics in a decisive Game 5, becoming the first No. 8 seed to beat a No. 1 seed in the NBA playoffs.
The Sonics (63-19) were the NBA's best team that year. But despite having Gary Payton, Shawn Kemp and Detlef Schrempf all in or near their primes, they were shocked by Denver.
The Nuggets, led by LaPhonso Ellis and Dikembe Mutombo (6.2 blocks per game in the series), came back from a 2-0 deficit to win three straight, including two overtime victories.
The aftermath: Denver took Utah to seven games in the next round, becoming the first team since 1951 to force Game 7 after trailing 3-0, but couldn't finish the job.
The Rockets ultimately won their first championship over the Knicks, taking full advantage of Michael Jordan's absence from the league.
The big picture: Four more No. 8 seeds have since followed in Denver's footsteps, with the Knicks famously reaching the 1999 NBA Finals.
1999: Knicks def. Heat (3-2)
2007: Warriors def. Mavericks (4-2)
2011: Grizzlies def. Spurs (4-2)
2012: 76ers def. Bulls (4-2)
🎥 Watch: Game 5 highlights (YouTube)
9. ⚾️ MLB trivia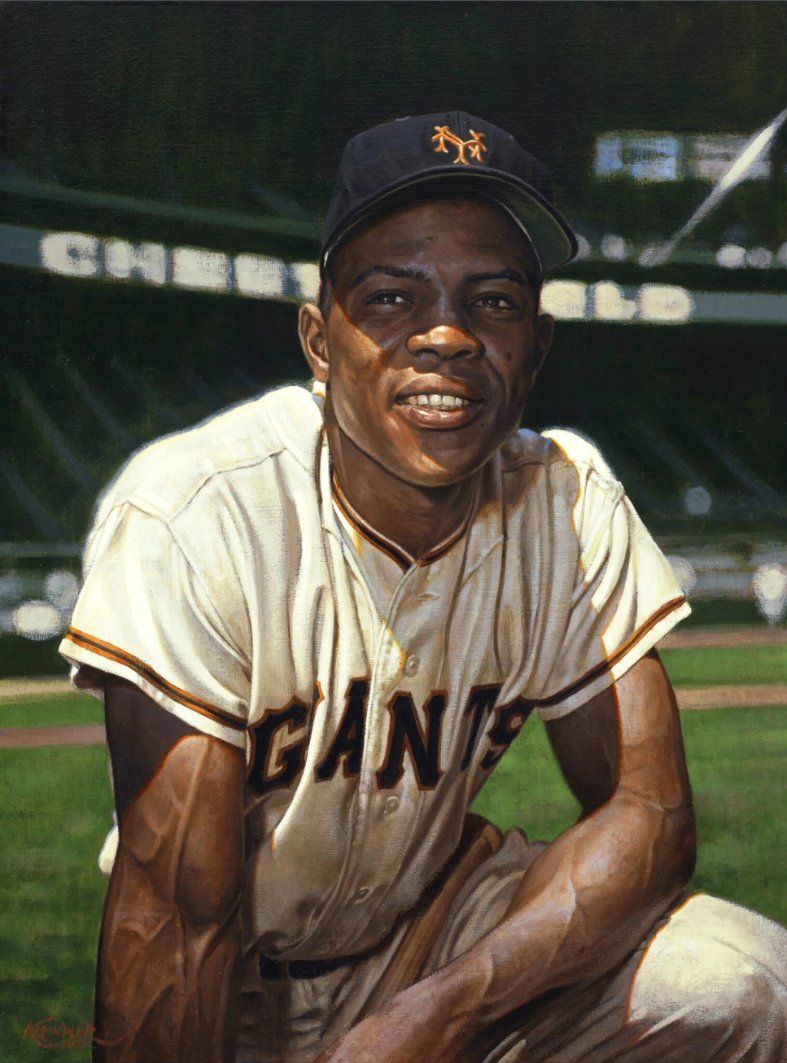 Willie Mays, who turned 90 on Thursday, ranks sixth on MLB's all-time home runs list with 660 dingers.
Question: Who are the five players ahead of him?
Hint: They all have an "a" in their first name.
Answer at the bottom.
10. 💬 Tweet du jour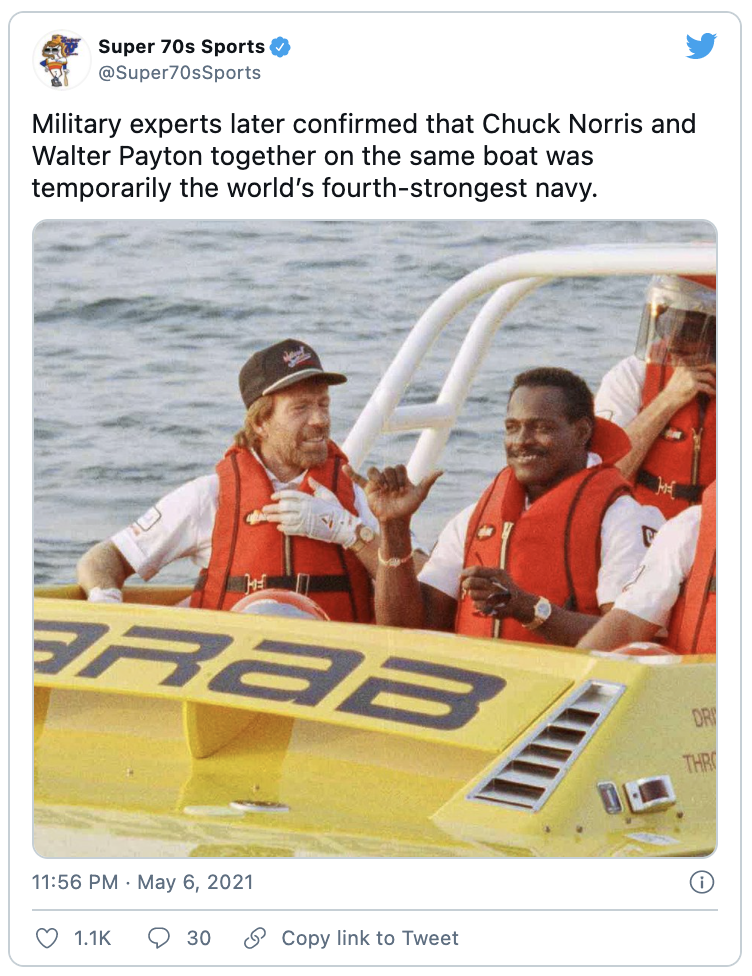 Enjoy the weekend,
Kendall "Walker, Texas Ranger" Baker
Trivia answer: Barry Bonds (762), Hank Aaron (755), Babe Ruth (714), Alex Rodriguez (696), Albert Pujols (667)