Axios Sports
June 25, 2020
👋 Good morning! Let's sports.
Today's word count: 1,872 words (7 minutes).
1 big thing: ⛳️ Lack of fans could be helping golfers focus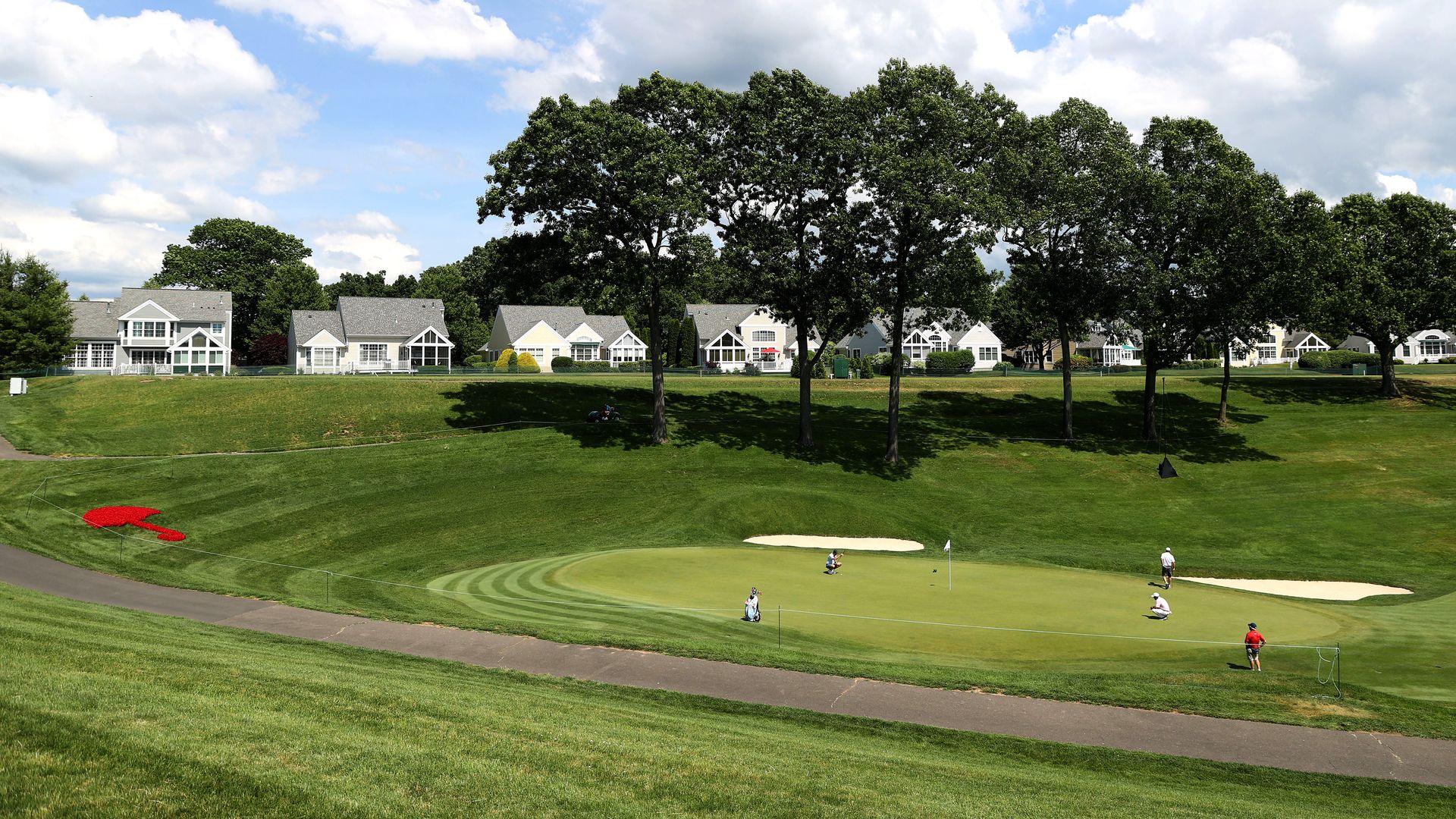 Despite multiple positive COVID-19 tests and the withdrawal of two top-five players — Brooks Koepka (caddie tested positive) and Webb Simpson (family member tested positive) — the show will go on today at the Travelers Championship.
Course: TPC River Highlands
Location: Cromwell, Connecticut
The intrigue: In the two weeks since the PGA Tour returned, players have recorded notably low scores, suggesting the fanless environment could be helping them focus.
RBC Heritage (last week): Simpson set a new tournament scoring record at 22-under, and three more players finished 20-under or better.
Charles Schwab Challenge (two weeks ago): 15 players shot 65 or lower during Round 1, the most such scores during any round at Colonial Country Club — a history that dates back to 1941.
What they're saying: Jordan Spieth believes it's easier to win without fans, particularly for players not used to contending and facing pressure-packed greens on Saturday and Sunday.
"In general, it's easier to win on the PGA Tour without fans is what I've seen the first couple weeks. It's easier to just be zoned in on pure golf."
— Spieth
The other side: While ESPN senior golf writer Bob Harig agrees with Spieth that the lack of fans could help less experienced players down the stretch, he isn't convinced it's a boon overall.
"A guy like Tiger feeds off [the crowd's energy], and it can be really tough to play against him," he told me. "Same for Phil. I bet Jordan benefits from it too."
As for the low scoring these past two weeks, Harig suggests it was more about venue and conditions.
The bottom line: Whether the lack of fans has led to lower scores or not, golf has clearly been less impacted by the fanless environment — and the lengthy shutdown — than virtually any other sport.
Looking ahead: Under the current plan, the PGA Tour will play its first five events without fans before welcoming spectators for the Memorial Tournament, scheduled for July 16–19 in Dublin, Ohio.
2. ⚾️ Meet the National League owners
For all the recent talk of "the league did this" and "the union countered with that," the 30 principal MLB owners remain largely in the shadows and have gotten something of a free pass, despite "the league" representing their wishes, Axios' Jeff Tracy writes.
NL East
Mets ($2.4B): Fred Wilpon, 83 — The real estate developer and his partner bought a 1% stake in 1980 before taking full control in 1986. He bought out his partner's half for $391 million in 2002 and is currently looking to sell the team.
Phillies ($2B): John Middleton, 65 — His family has been in the tobacco business since 1856, and his father, Herb, bought a 15% stake in 1993 for $18 million. John has slowly increased that stake, currently owning 48%.
Nationals ($1.9B): Mark Lerner, 66 — His father, Ted, a lifelong D.C. baseball fan and real estate developer who started Lerner Enterprises in the 50's with a $250 loan from his wife, bought the team in 2006 for $450 million.
Braves ($1.8B): Terry McGuirk, 69 — McGuirk runs daily operations, but Liberty Media's John Malone — the largest private landowner in the U.S. — is the true owner, having bought the team in 2007 for $1.5 billion.
Marlins ($980M): Bruce Sherman, 72 — Derek Jeter runs operations, but Sherman, who made his money in wealth management, provided most of the capital for the $1.2 billion purchase in 2017.
NL Central
Cubs ($3.3B): Tom Ricketts, 57 — His father, Joe, founded brokerage firm Ameritrade. In 2009, he paid $845 million for a 95% stake in the team, 25% of the local sports network and 100% of Wrigley Field.
Cardinals ($2.2B): Bill DeWitt, Jr., 78 — He founded an investment firm, which became part of the group that purchased the team from Anheuser-Busch in 1995 for $150 million.
Pirates ($1.26B): Bob Nutting, 58 — His great-grandfather founded Ogden Newspapers in West Virginia in the 1890s, which Nutting now runs. Publisher McClatchy bought the team for $95 million in 1996, and Nutting took over as chairman in 2007.
Brewers ($1.2B): Mark Attanasio, 62 — The lawyer-turned-investment banker bought the Brewers for $223 million in 2005.
Reds ($1.08B): Bob Castellini, 78 — The Castellini family, owners of a 124-year-old produce wholesaler, are a Cincinnati staple. Before leading the group that bought the Reds for $270 million in 2005, Bob owned minority shares of the Rangers, Cardinals and Orioles.
NL West
Dodgers ($3.4B): Mark Walter, 60 — CEO of Guggenheim Partners, which manages $300 billion in assets and bought the team in 2012 for a then-record $2 billion.
Giants ($3.1B): Greg E. Johnson, 58 — Johnson's grandfather founded Franklin Templeton and his father was part of the group, led by Safeway president Peter Magowan, that bought the team in 1992 for $100 million.
Padres ($1.45B): Ron Fowler, 77 — Fowler, the CEO of beer distribution company Liquid Investments, was part of the group that bought the team in 2012 for $800 million.
Diamondbacks ($1.29B): Ken Kendrick, 77 — The banking executive was part of the original ownership group and bought out the majority share for $238 million in 2004 when the club was on the brink of bankruptcy.
Rockies ($1.28B): Dick Monfort, 66 — Dick and his brother Charlie, descendants of a meatpacking dynasty, fronted part of the original $95 million franchise fee in 1992. In 2005, Dick bought a controlling stake for $20 million.
3. 🏒 Iginla headlines Hockey HOF's 2020 class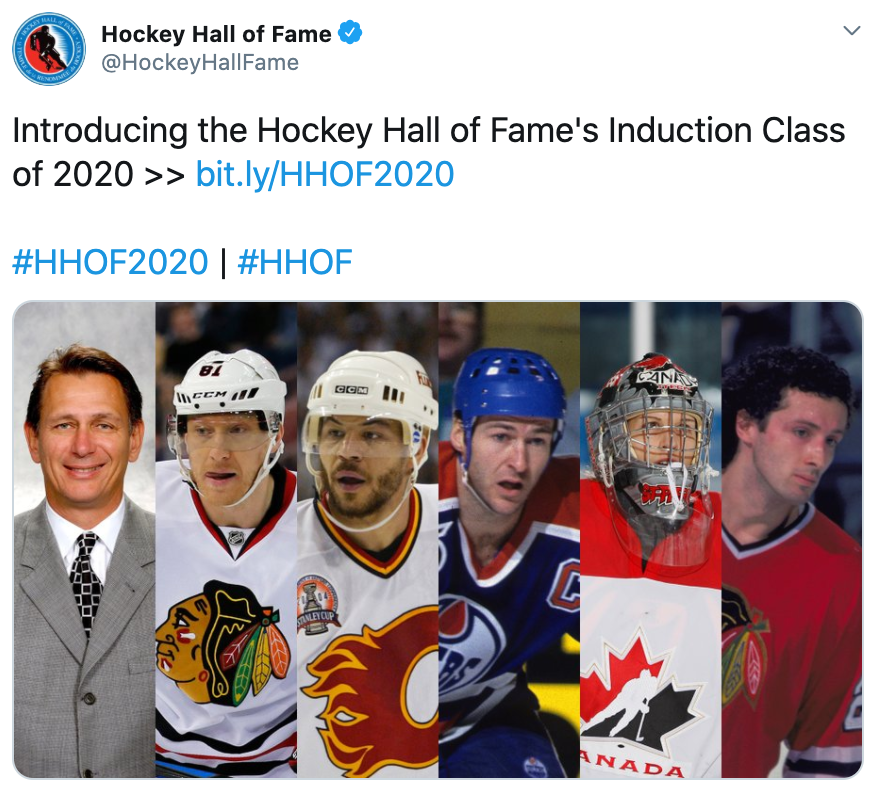 The Hockey Hall of Fame on Wednesday announced a six-member class for 2020, including first-ballot inductees Jarome Iginla and Marian Hossa.
The class also included defensemen Kevin Lowe and Doug Wilson, Canadian goaltender Kim St-Pierre (women's category) and Oilers GM Ken Holland (builder category).
Worth noting: Iginla ranks 16th all-time in goals (625) and will be just the fourth Black player inducted, joining Grant Fuhr, Willie O'Ree and women's hockey pioneer Angela James.
"My mom was just reminding me today of a picture I took with Grant Fuhr when I was 10 and he was in his early 20s. It's pretty neat to think that he got to the Hall of Fame, and I got there with him. If there are other minorities, other Black kids growing up seeing that it's possible, it'll be special to other kids like it was to me."
— Jarome Iginla
4. ⚡️ Catch up quick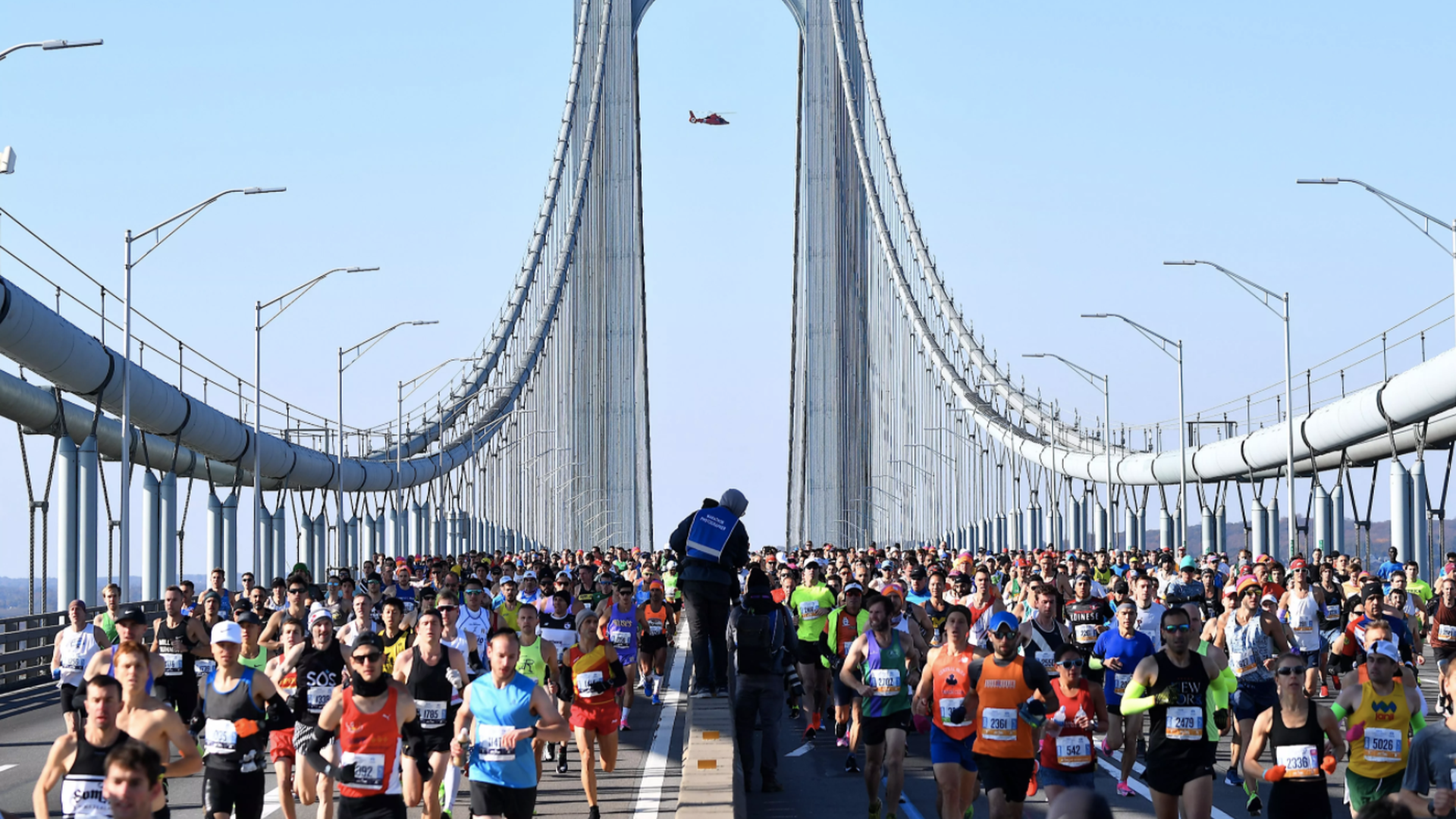 👟 Running: The New York City and Berlin marathons were both canceled, leaving the sport without three of its six biggest races (Boston). London and Chicago remain scheduled for the fall, but organizers have yet to commit to holding them. Tokyo went forward in March only with elite runners.
🏀 NBA: The Knicks have hired William Wesley, a former agent known as World Wide Wes, as executive vice president — a move that instantly gives the franchise added clout and connections. In 2007, GQ called Wesley arguably the most powerful man in sports.
🏈 NFL: Teams are discussing a plan by which rows of seating closest to the field in stadiums this season could be covered and used to display advertisements in an attempt to make up lost revenue.
🥎 Softball: A professional softball team tweeted at President Trump boasting about players standing for the national anthem. When the players found out, they all quit and pledged to never play again for the organization.
🥍 Lacrosse: The first odds to win the 2020 PLL Championship Series are now available via William Hill. The 2019 champion Whipsnakes are the favorite (3/1), followed by Chaos (4/1), Archers (9/2), Redwoods (9/2) Atlas (11/2), Chrome (8/1) and Waterdogs (9/1).
5. 🏀 Ranking the NBA's all-time rosters (No. 27)
We're ranking the all-time rosters for all 30 NBA teams. Note: Rosters and stats based only on time spent with this specific team. Thoughts? Email me at [email protected].
27. Toronto Raptors
Despite playing just one season in The Six, Kawhi Leonard was just too important to leave off the squad. Couldn't bring ourselves to make him a starter given he played just 84 games, but the reigning Finals MVP more than deserved sixth man status. (This will be an ongoing debate throughout these rankings: Like, where do we put LeBron on the Lakers' all-time roster? Guess we'll find out.)
Year established: 1995
All-time record: 948-1,036 (.478)
NBA Championships: 1
Hall of Famers (indicated by *): 0
Starters:
Kyle Lowry, G (17.6 pts, 4.9 reb, 7.1 ast, 19.6 PER/69.8 WS)
DeMar DeRozan, G (19.7 pts, 4.1 reb, 3.1 ast, 17.7 PER/54.0 WS)
Vince Carter, F (23.4 pts, 5.2 reb, 3.9 ast, 21.8 PER/47.7 WS)
Chris Bosh, F (20.2 pts, 9.4 reb, 2.2 ast, 21.3 PER/61.8 WS)
Jonas Valančiūnas, C (11.8 pts, 8.4 reb, 1.0 blk, 19.7 PER/43.8 WS)
Sixth man: Kawhi Leonard, F (26.6 pts, 7.3 reb, 3.3 ast, 25.8 PER/9.5 WS)
Bench:
Damon Stoudamire, G (19.6 pts, 4.1 reb, 8.8 ast, 17.5 PER/15.0 WS)
José Calderón, G (10.0 pts, 2.5 reb, 7.2 ast, 17.5 PER/41.5 WS)
Antonio Davis, C (12.9 pts, 9.2 reb, 1.7 ast, 14.9 PER/22.8 WS)
Pascal Siakam, F (12.7 pts, 5.6 reb, 2.3 ast, 16.8 PER/20.7 WS)
Doug Christie, G (14.2 pts, 4.6 reb, 3.8 ast, 15.8 PER/21.1 WS)
Morris Peterson, F (12.0 pts, 3.8 reb, 1.8 ast, 13.9 PER/30.5 WS)
Notes:
Carter and his impressive longevity led to one of the wildest stats ever: Of the 4,509 players who have ever played in the NBA, Vince has been teammates with or played against 1,672 (37%) of them.
Calderón's 2008-09 season will forever be remembered for one specific reason: My guy could not miss from the charity stripe, hitting 151 of 154 attempts. His 98.1% remains the best single-season mark ever.
ICYMI ... 30. Grizzlies, 29. Timberwolves, 28. Hornets
Stats, explained: Player Efficiency Rating (PER) is a measure of a player's per-minute productivity (20+ is elite); Win Shares (WS) attempts to divvy up individual credit for team success (6 per season is elite).
6. June 25, 2014: ⚽️ Suarez strikes again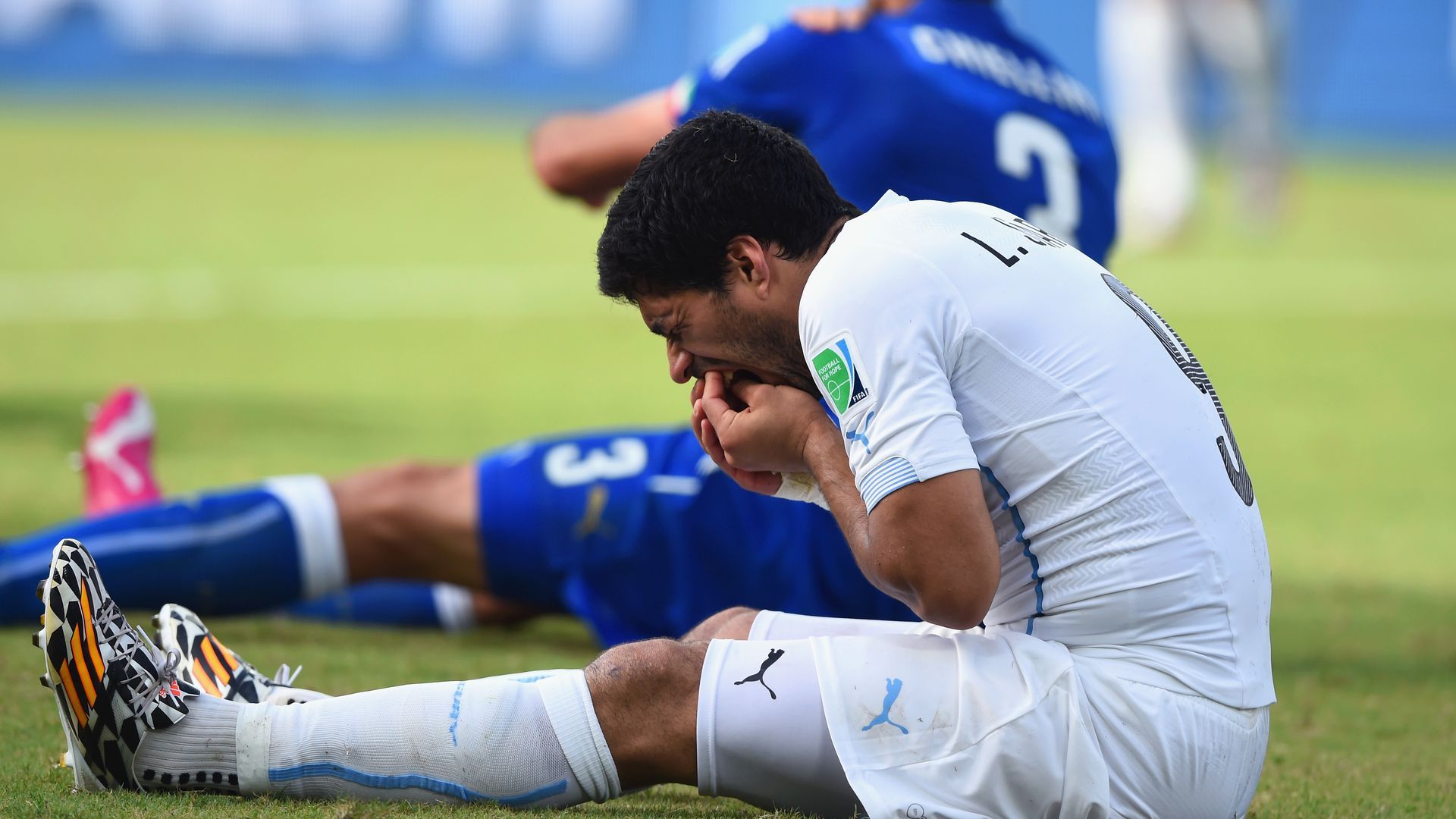 Six years ago today, FIFA banned Uruguay's Luis Suárez for four months after he bit Italy's Giorgio Chiellini in the middle of a World Cup match.
The big picture: It was the third time Suárez bit an opponent, leading us to believe he might actually be a vampire.
7. 📚 Good reads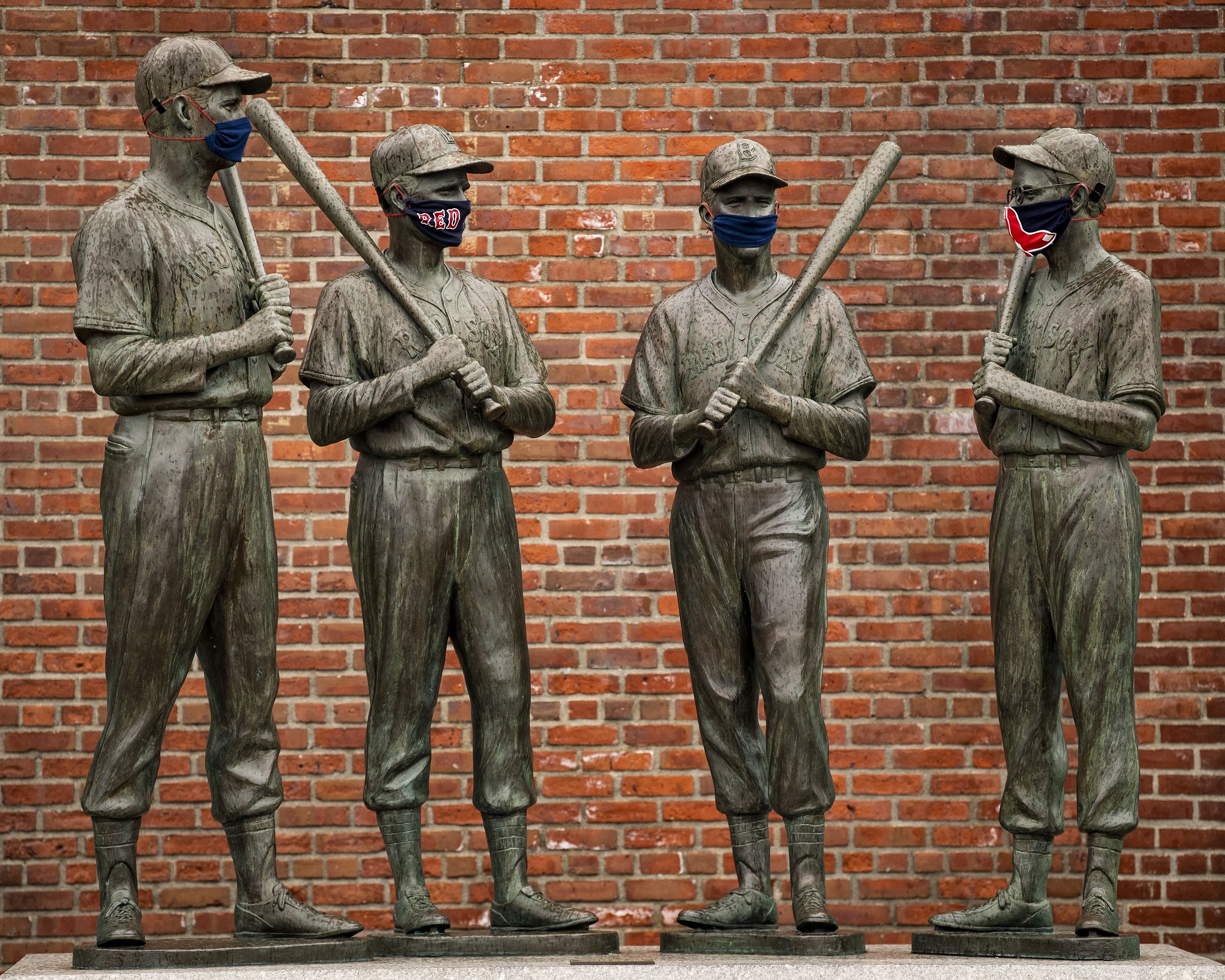 ⚾️ Baseball's new rules: no spitting, no arguing, and lots of testing (James Wagner, NYT)
"Coronavirus testing every other day for players and coaches. Wet rags for pitchers' pockets to prevent them from licking their fingers. ... And no public transportation to the stadium, communal food spreads, saunas, fighting, spitting, smokeless tobacco or sunflower seeds. Got all that?"
⚽️ A glimpse of soccer's new normal at a Bundesliga match in Berlin (Ryan Hunn, The Ringer)
"An afternoon spent at Berlin's Olympiastadion was an eerie introduction to what it's like to watch a soccer game with no fans."
🏀 The NBA kept Zion in play, and he's ready to put on a show (Tim Bontemps and Andre Lopez, ESPN)
"The No. 1 overall pick is expected to be a marquee attraction when the league resumes play next month."
8. The Ocho: ⛰ The Impossible Climb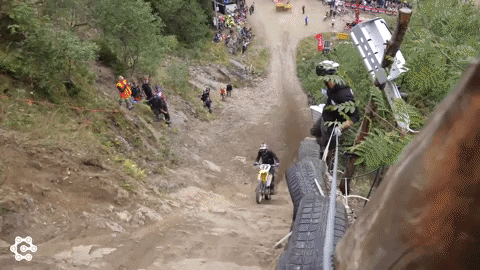 The Impossible Climb is, well, just about exactly what it sounds like. Riders attempt to reach the top of a hill on modified dirt bikes, and last year the closest anyone got to crossing the finish line was with only their front wheel.
As you can see above, it takes a huge amount of speed to even come close to reaching the top, leading to some truly spectacular wipeouts.
Normally, it's held on the Andler/Schönberg slope in Belgium, but last year another European hill — Arette in France — got in on the action, as well.
🎥 Watch: 2019 Andler/Schönberg highlights (YouTube)
9. 🏀 NBA trivia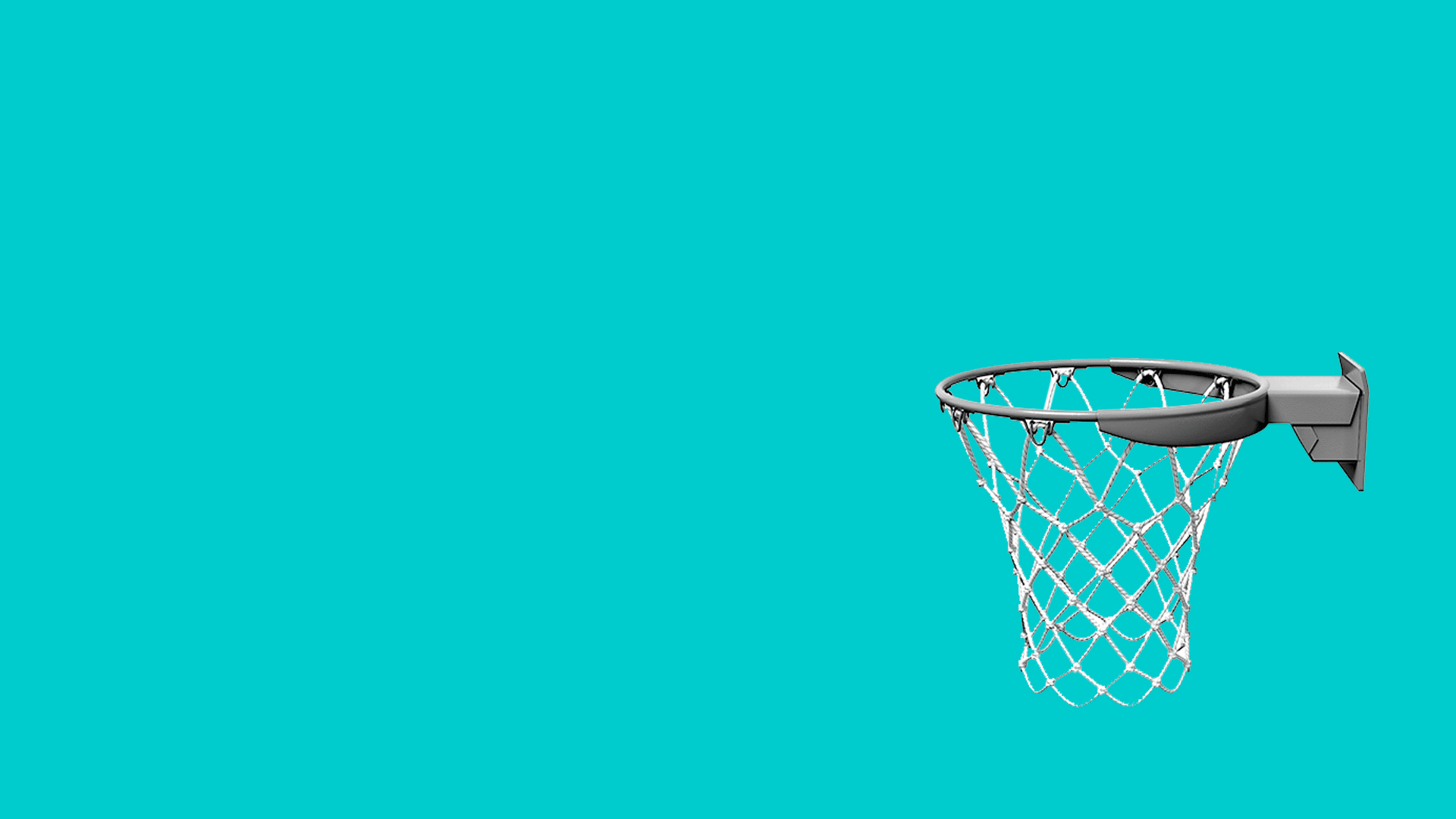 From 2003 to 2009, three of the five starters for the NBA's Western Conference All-Star team were the same every year.
Question: Can you name them?
Hint: Two bigs and a guard.
Answer at the bottom.
10. ❤️ Why we love sports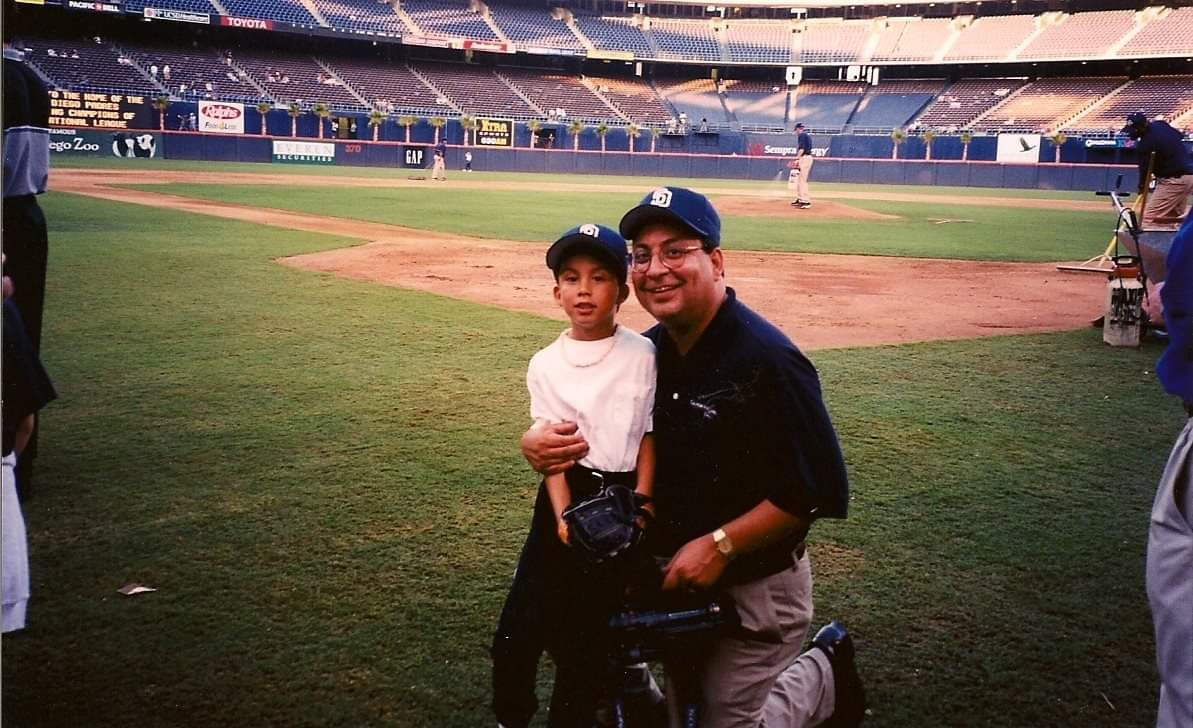 Adam E. (San Diego) writes:
"It was a warm May afternoon in Southern California, but in my mind it felt like October in Yankee Stadium, as my 11- and 12-year-old Yankees team took on the Astros for the Solano Beach Little League title.
"I was the youngest player on the team and had spent most of the game playing catcher and third base, out of the limelight as our star players pitched and hit home runs.
"When the game went to extra innings, the league president walked over to our dugout and muttered something to our coach about pitch count limits. Turns out, our pitcher had to be removed or we'd face disqualification.
"My coach spun around, walked over to me, placed the ball in my hand and said, 'Adam, we're up by one run, we don't have any more pitchers, we need you to go out there and get us three outs and we'll be champions.'
"I looked over to the stands and locked eyes with my parents. Quite honestly, they looked mortified. Little League parents can be quite competitive, and at this point it seemed like every family in our neighborhood was watching. I took a deep breath and walked out to the mound.
"The public address announcer said my name and, in all seriousness, started playing 'Hell's Bells' by AC/DC over the loudspeaker. In Southern California, that song is synonymous with Padres legend Trevor Hoffman, one of the game's best closers.
"It was the coolest moment of my young life. I smiled and proceeded to throw three pitches, slow but straight down the middle. The batters couldn't adjust to my slow pitch speed and proceeded to hit two fly outs and an easy ground ball to first base. We clinched the title!
"My buddies ran over to me and carried me off the field, the coach gave me the game ball, my parents breathed a sigh of relief, and I had bragging rights in the school yard for the rest of the year.
"As I've gotten older, I think back to this small accomplishment before any stressful event — an exam, an interview, a presentation at work.
"Sometimes in life it doesn't matter if you pitch fast or slow, or if you're gifted or average. As long as you get out there on the mound and give yourself a chance to succeed, great things will happen."
✍️ Submit your story: Do you have a fondest sports memory? Or an example of sports having a positive impact on your life? If you'd like to share, simply reply to this email. We'll be telling your stories until they run out.
Talk tomorrow,
Kendall "Little League was the best" Baker
Trivia answer: Yao Ming, Tim Duncan and Kobe Bryant