Axios Sports
May 29, 2020
🎉 Happy Friday! The "why we love sports" submissions continue to blow me away. We need those stories right now, and I thank you for sharing them.
✍️ Today's story from Jeff C. (Washington, D.C.) traces the history of the Washington Nationals through a single family and is the most visual submission yet (five photos!).
Today's word count: 1,631 words (6 minutes).
1 big thing: ⚽️ European soccer's push to return
European soccer made a splash yesterday, with two of its biggest leagues announcing official return-to-play dates in June.
🏴󠁧󠁢󠁥󠁮󠁧󠁿 Premier League (standings)
🇮🇹 Serie A (standings)
🇪🇸 La Liga (standings)
🇩🇪 Bundesliga (standings)
🇫🇷 Ligue 1 (standings)
Elsewhere in Europe (via Reuters):
Bonus: ⚽️ Europe's most valuable soccer clubs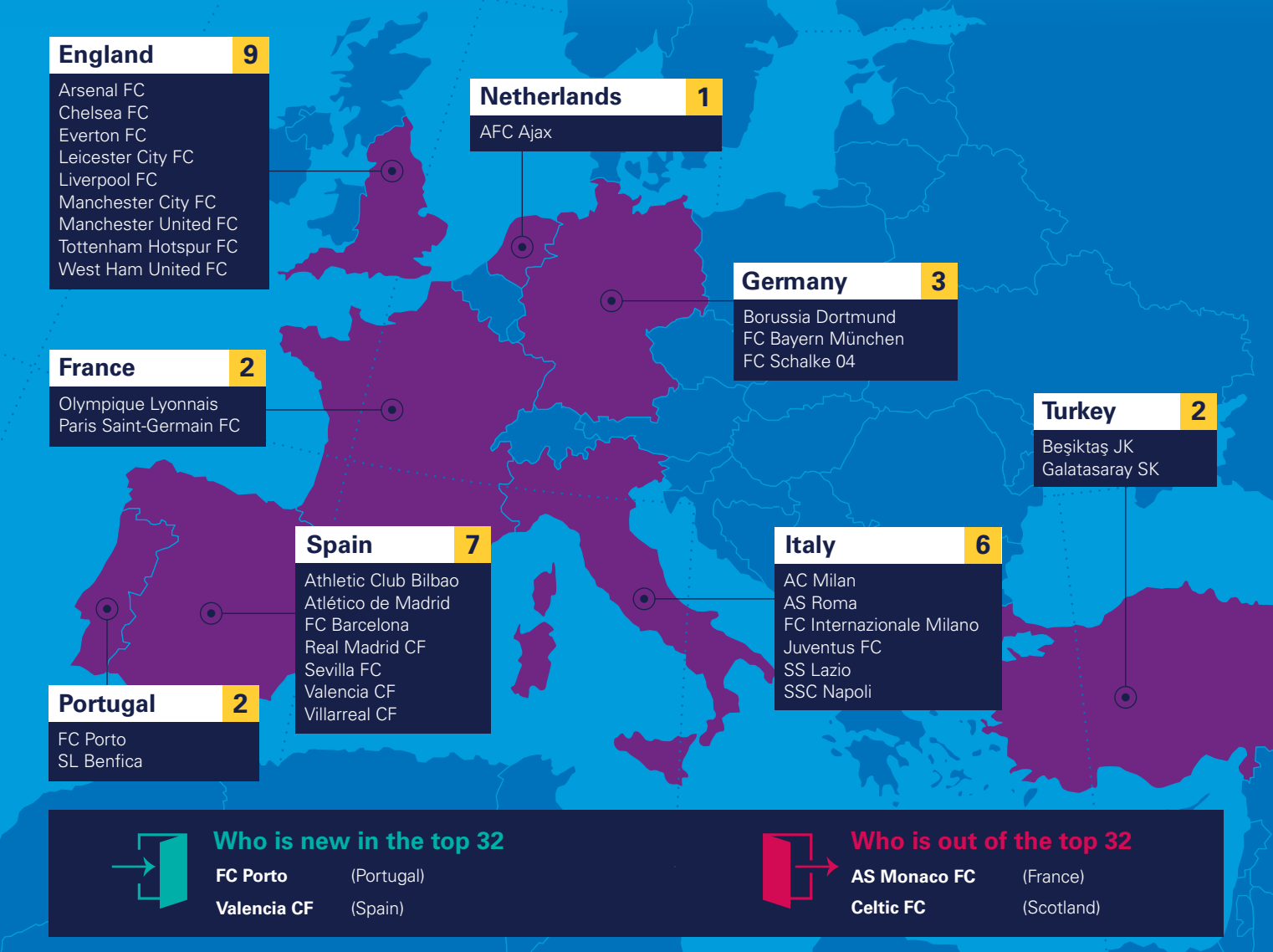 KPMG ranked the 32 most valuable European soccer clubs based on their enterprise value (EV) for the 2018-19 season (i.e. pre-coronavirus).
The big five leagues produced 27 of the 32 clubs, with England accounting for nine clubs and 41% of total aggregate value.
Newcomers into the rankings are Valencia (Spain) and FC Porto (Portugal), while Celtic FC (Scotland) and AS Monaco (France) dropped out.
2. 🏈 NFL tables onside kick proposal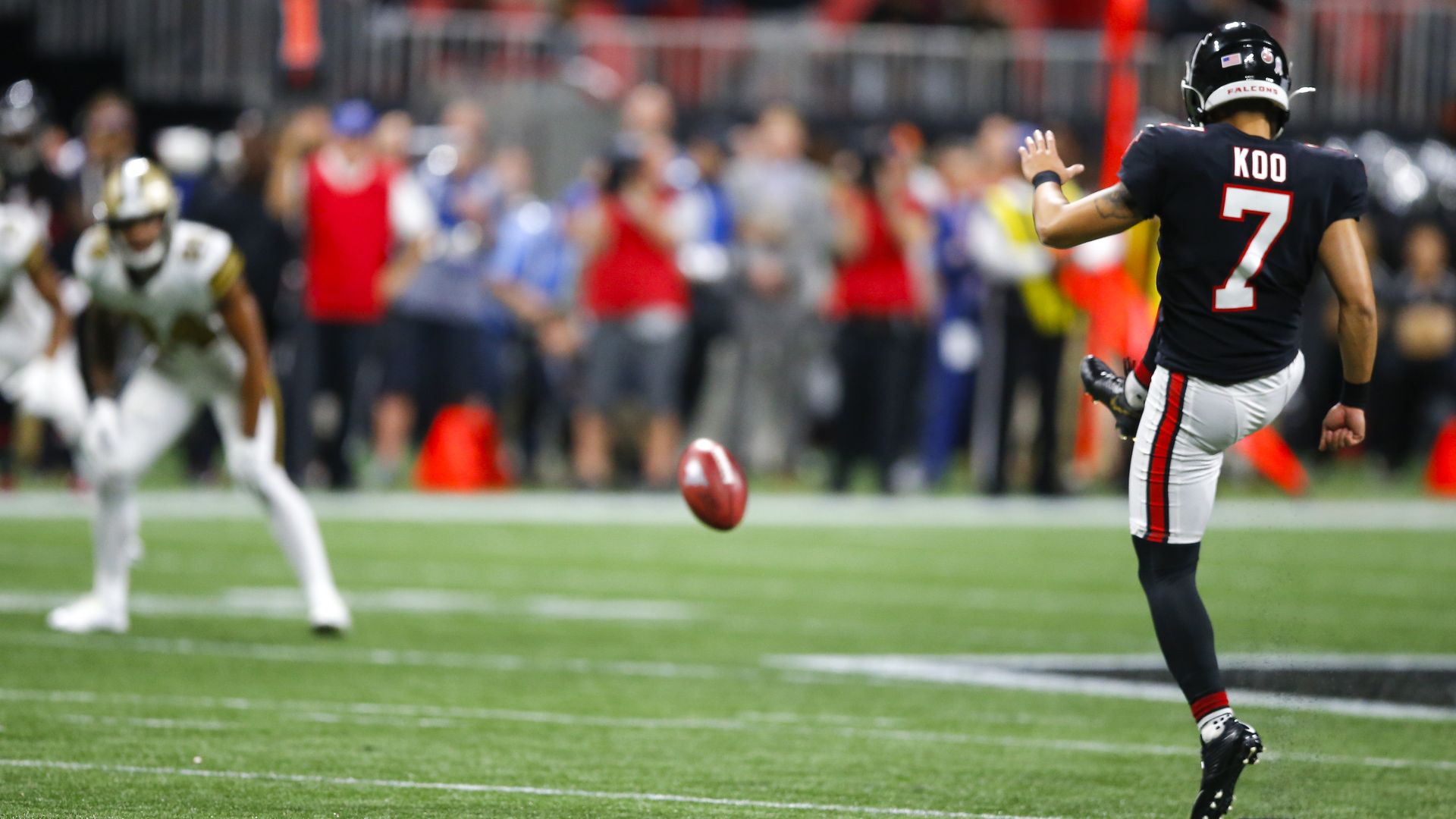 NFL owners tabled a proposal Thursday that would have given teams an alternative to the onside kick, which has become nearly impossible to convert under the current kickoff rules.
The proposal: If passed, teams would have had two opportunities per game to replace a kickoff with one offensive down from their 25-yard line following a score. If the offensive team gained at least 15 yards, it would retain possession. If not, it would return the ball to the defense.
What they're saying: "That one got the most discussion, and there's interest in possibly looking at what we can do here ... But this one was just a little bit too much of a gimmick," said Steelers president Art Rooney II. (True, but isn't the onside kick, itself, a gimmick?)
By the numbers: From 1992 to 2017, 21.2% of onside kicks were recovered, per NFL Research. Then, in 2018, the owners passed a rule restricting players from lining up more than one yard from the point of the kickoff.
In the two seasons since, the league-wide success rate has been cut in half (10.6%), with teams recovering just 12 of 113 onside kicks.
Remove Younghoe Koo, whose golden boot helped the Falcons recover two in the same game last season, and the success rate hits single digits (8.8%).
Wild stat ... The new kickoff rule has clearly affected the ability to overcome late deficits. Over the past two seasons, teams have attempted an expected onside kick (meaning not a surprise one) in 104 games. Those teams lost all 104 games.
What's next: Owners didn't take an official vote after a straw poll produced a 16-16 tie, so the proposal was tabled and discussions will likely pick back up next year.
3. 📊 By the numbers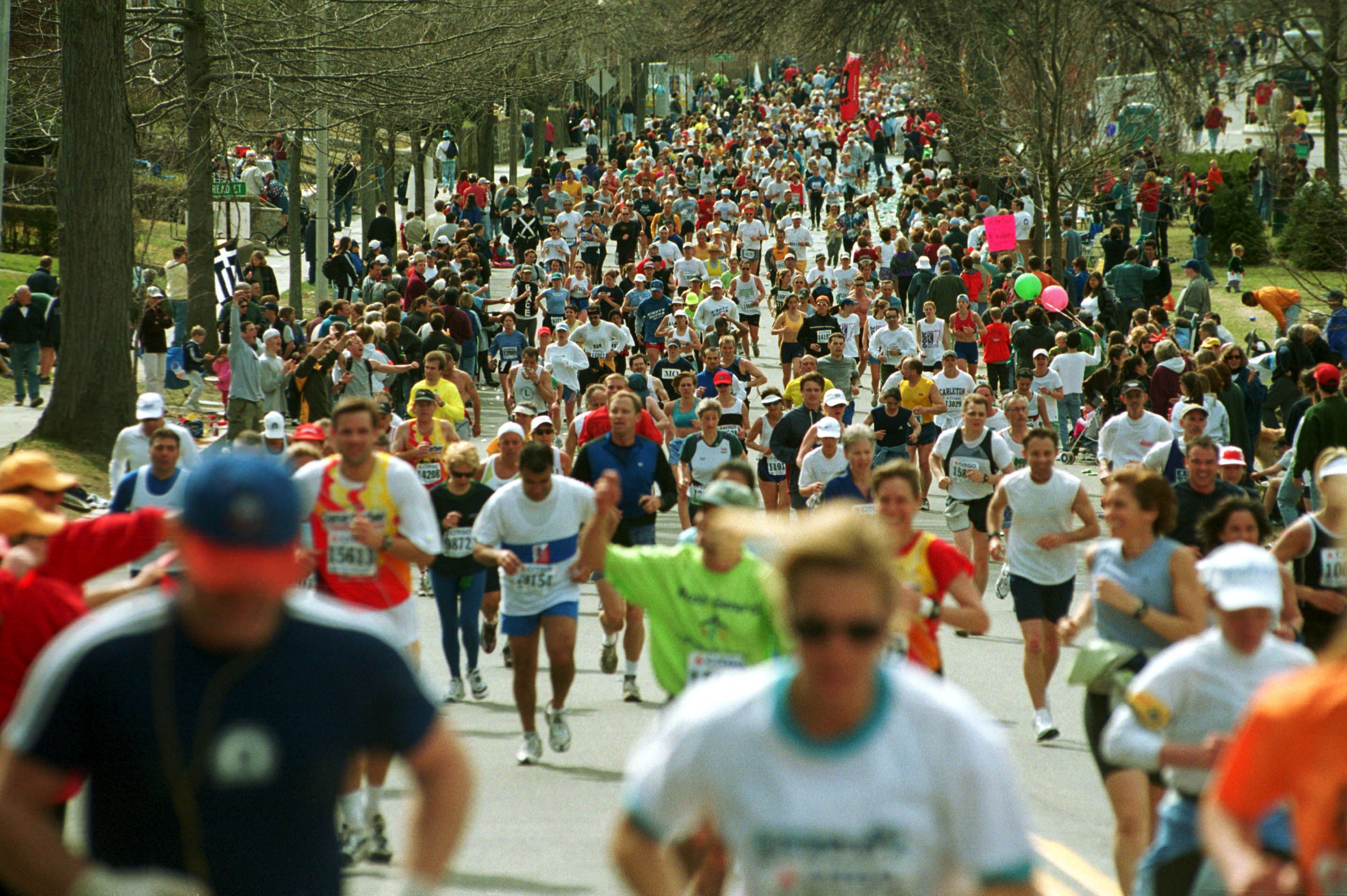 🎽 124 years: For the first time in its 124-year history, The Boston Marathon has been canceled (it will be held virtually). The race had been slated for Sept. 14, after the initial April 20 date was postponed.
🏒 9th time: Alex Ovechkin won his third straight and NHL-record ninth Maurice "Rocket" Richard Trophy, given to the league leader in goals. He shares the award with Boston's David Pastrňák (they both scored 48 G) and joins Bill Cook and Gordie Howe as the only players to win at age 34 or older.
🏀 75% of GMs: In a league-wide survey, 75% of general managers voted in favor of a play-in tournament to determine the playoff seeds, while 25% voted in favor of a World Cup-style group stage, per The Ringer's Kevin O'Connor.
4. 🇺🇸 "How Sports Can Help Rebuild America"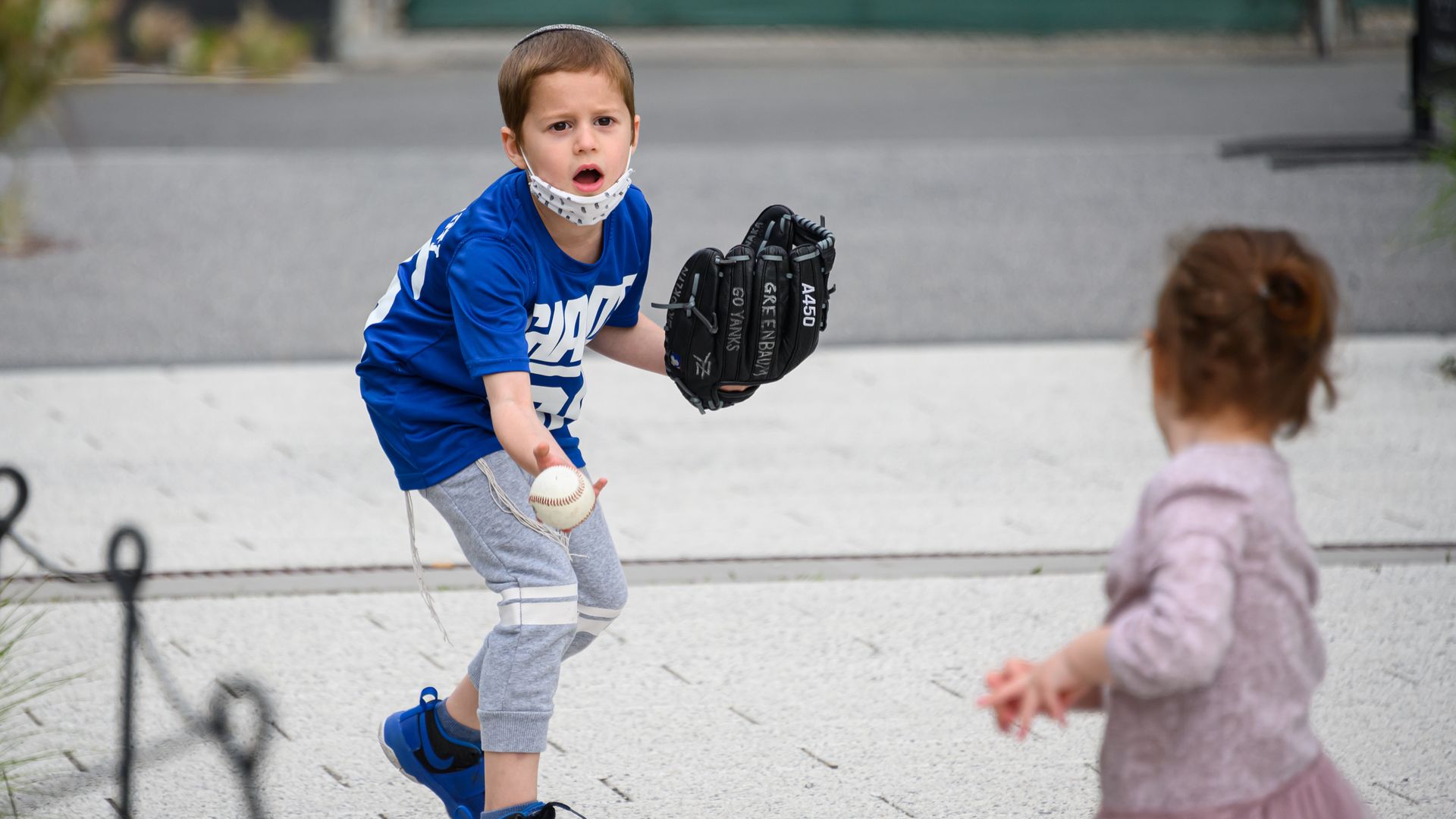 The fundamental flaws in America's youth sports model have been "laid bare by COVID-19," writes Tom Farrey, executive director of the Aspen Institute's Sports & Society Program.
"Recreation options that serve low-income kids, already minimized by a shift in recent decades toward expensive travel teams, are threatened. And there is no coordinated leadership in how or when to return."
"Sports parents are feeling pressured, and are scared. Half worry that their child, or they, will get sick when organized play resumes."
"Then there is perhaps the most telling stat: 1 in 5 parents say that since the shutdown, their child has lost interest in playing sports again. That's an indictment of a sports model that has failed to meet a kid's needs."
The silver lining: Over the past two months, there has been a reemergence of free and family pay. Families exercising in the backyard. Kids inventing sports at the neighborhood park. Runners, everywhere. Bikers, everywhere.
"A more balanced model for sports could emerge from this crisis," writes Farrey.
"Call it the Era of Sustainable Sports, less vulnerable to financial and other disruptive shocks, and more aligned with the needs of communities. Let me offer a path forward."
5. ⚾️ Ranking MLB's all-time rosters (No. 14)
14. Philadelphia Phillies
They might only have one obvious all-timer in their starting lineup (Mike Schmidt), but it's rounded out by a roster of truly stellar second bananas. Also, Dick Allen is definitely the leader in the category of "guys I knew nothing about whose Baseball Reference page made my jaw drop."
Year established: 1883
All-time record: 9,825-11,000 (.472)
World Series Championships: 2
Hall of Famers (indicated by *): 9
Starting lineup:
OF Billy Hamilton* (36.4 bWAR with team)
SS Jimmy Rollins (47.6)
3B Mike Schmidt* (106.9)
1B Dick Allen (35.4)
2B Chase Utley (62)
OF Bobby Abreu (47.2)
OF Ed Delahanty* (60.9)
DH Ryan Howard (14.7)
C Darren Daulton (22.5)
On the mound: SP Steve Carlton* (69.4)
Bench:
Infield: 2B Tony Taylor (17.6), 3B Scott Rolen (29.2), SS Larry Bowa (21.6), C Carlos Ruiz (21.8)
Outfield: Richie Ashburn* (58.2), Sherry Magee (48.3), Chuck Klein* (36.5)
Utility: Curt Schilling (36.3), Johnny Callison (39.4)
Rotation: Pete Alexander* (61.1), Robin Roberts* (71.8), Cole Hamels (43), Jim Bunning* (30.8)
Bullpen: Jim Konstanty (8.4), Tug McGraw (8.4), Turk Farrell (11.2)
Additional notes:
Carlton finished 36% of the games he started and is one of just four pitchers (Roger Clemens, Randy Johnson, Greg Maddux) to win four Cy Youngs.
Utley was so much better than I remembered. How do I put this: During Utley's peak (2005-09), he rattled off five straight seasons of 7+ WAR, while Nolan Arenado has yet to amass 7 WAR in even a single season.
ICYMI ... 30. Rays, 29. Royals, 28. Diamondbacks, 27. Blue Jays, 26. Angels, 25. Padres, 24. Rockies, 23. Brewers; 22. Nationals, 21. Mets, 20. Orioles, 19. Twins, 18. Astros, 17. Marlins, 16. White Sox, 15. Athletics
Huge thanks to Tom Stone, whose book "Now Taking the Field: Baseball's All-Time Dream Teams for All 30 Franchises," provided the inspiration for these rosters.
6. May 29, 1911: 🏁 The first Indy 500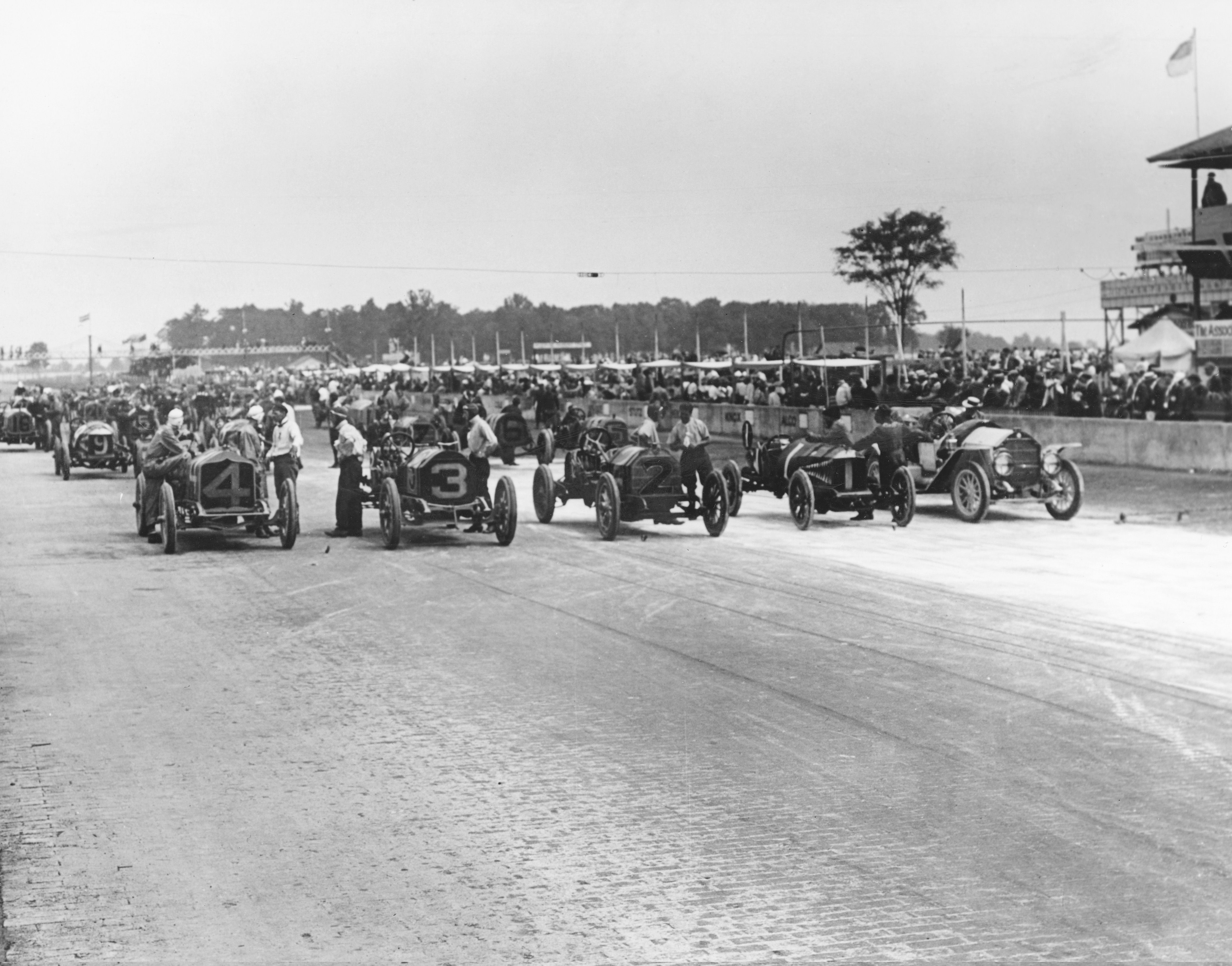 109 years ago today, 40 racecars lined up for the first Indianapolis 500.
39 of them had something in common: There were two men onboard. One drove the car, while the second man — known as the "riding mechanic" — looked backward and alerted the driver to what was going on behind him.
In the 40th car was Ray Harroun, by himself in his Marmon Wasp, with a 3-inch-by-8-inch mirror mounted above his dashboard. "It was quite possibly the first rearview mirror on a motorcar," writes NYT's Victor Mather.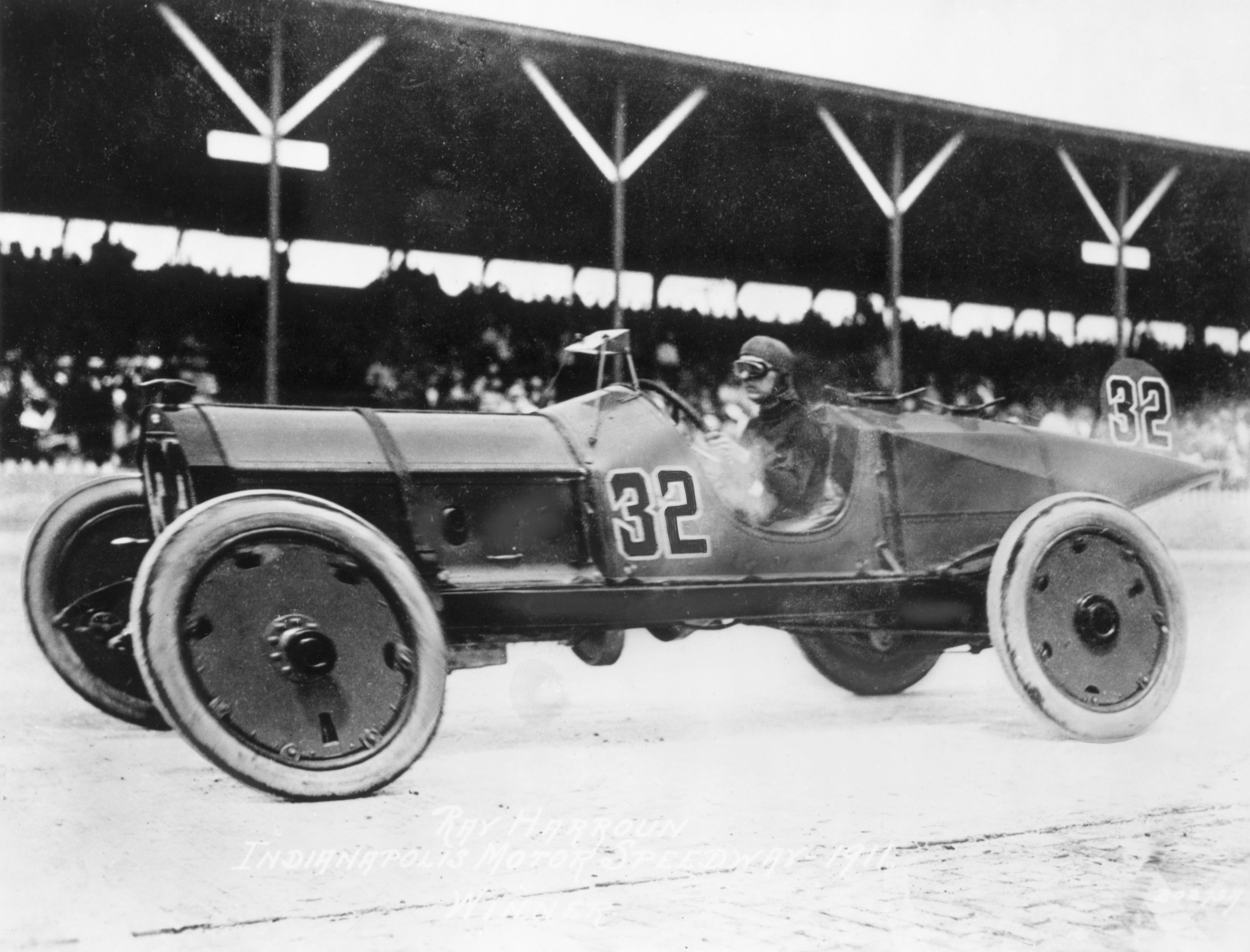 Harroun won the race, finishing in 6 hours, 42 minutes, 8 seconds with an average speed of 74.59 mph. For reference, Simon Pagenaud won last year's race in 2:50:39 with an average speed of 175.79 mph.
🎥 Watch: "The Indy 500: Roaring through the century" (YouTube)
7. 📚 Good reads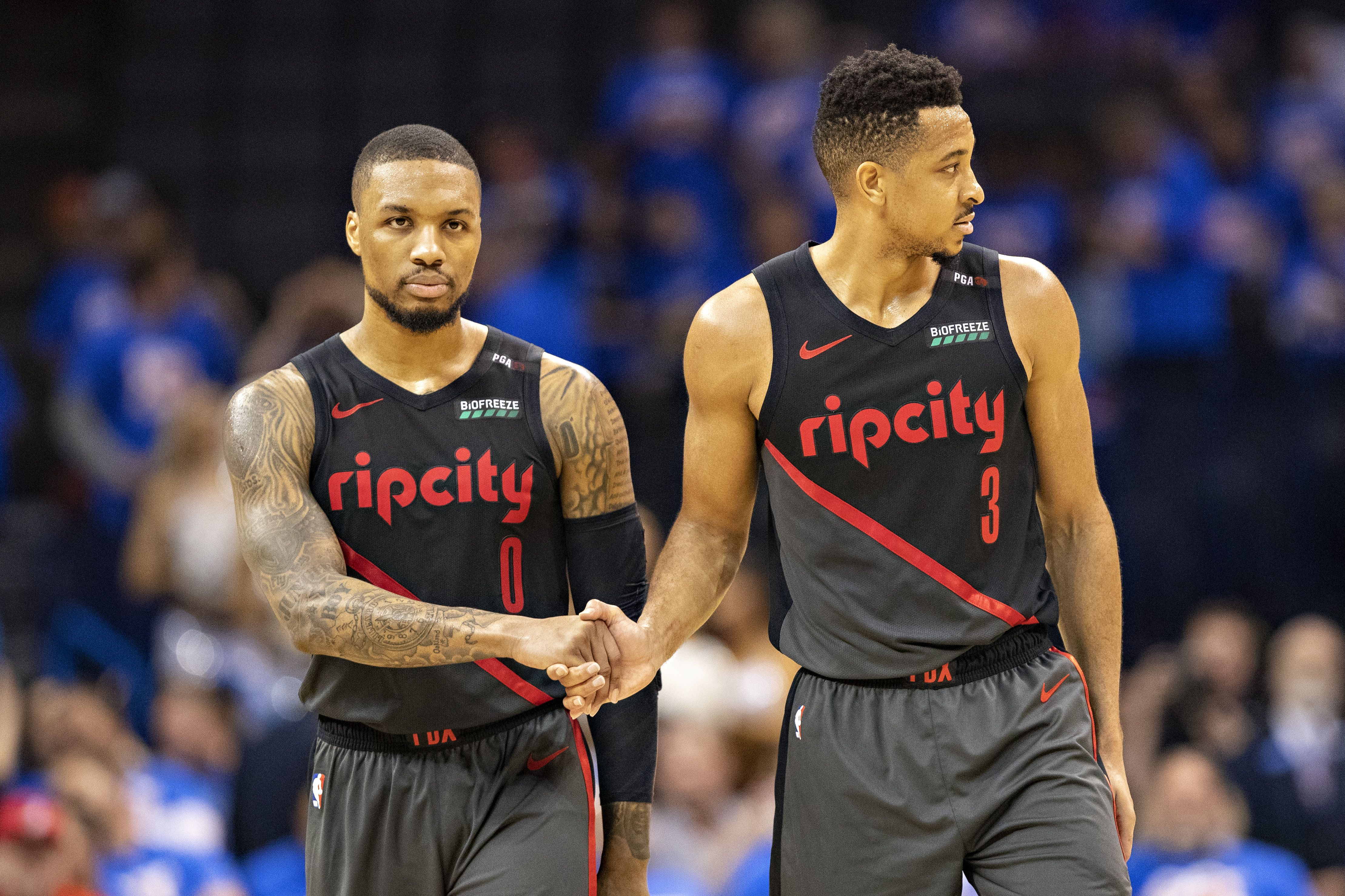 🏀 Inside the excitement and uncertainty as NBA players return to facilities (Kevin Arnovitz, ESPN)
"On a typical non-game day, [Damian] Lillard might stick around after his workout — hang out with teammates as everyone ices, enjoy the steam room or hydropools ... But not today. The horn sounds at noon so the next group can enter, because only four players can be on the premises at a time. Besides, the wet areas of the facility are off-limits during the reopening period, so he isn't even allowed to shower."
⚾️ Esteban Loaiza's wrong turn (Scott Miller, B/R)
"The two-time MLB All-Star had it all: A career worth millions, the love of a country and a marriage to an international music sensation. So how did he end up broke and in federal prison?"
🏟 What if we're rooting for the wrong thing for the right reasons? (Kyle Koster, The Big Lead)
"Baseball could do the right thing for what's perceived as the wrong reasons. The right thing for baseball could be different from the right thing for the NBA. There's a randomness to who bears the brunt of this pandemic that can be haunting and disorienting."
8. The Ocho: 🎣 Fly fishing vibes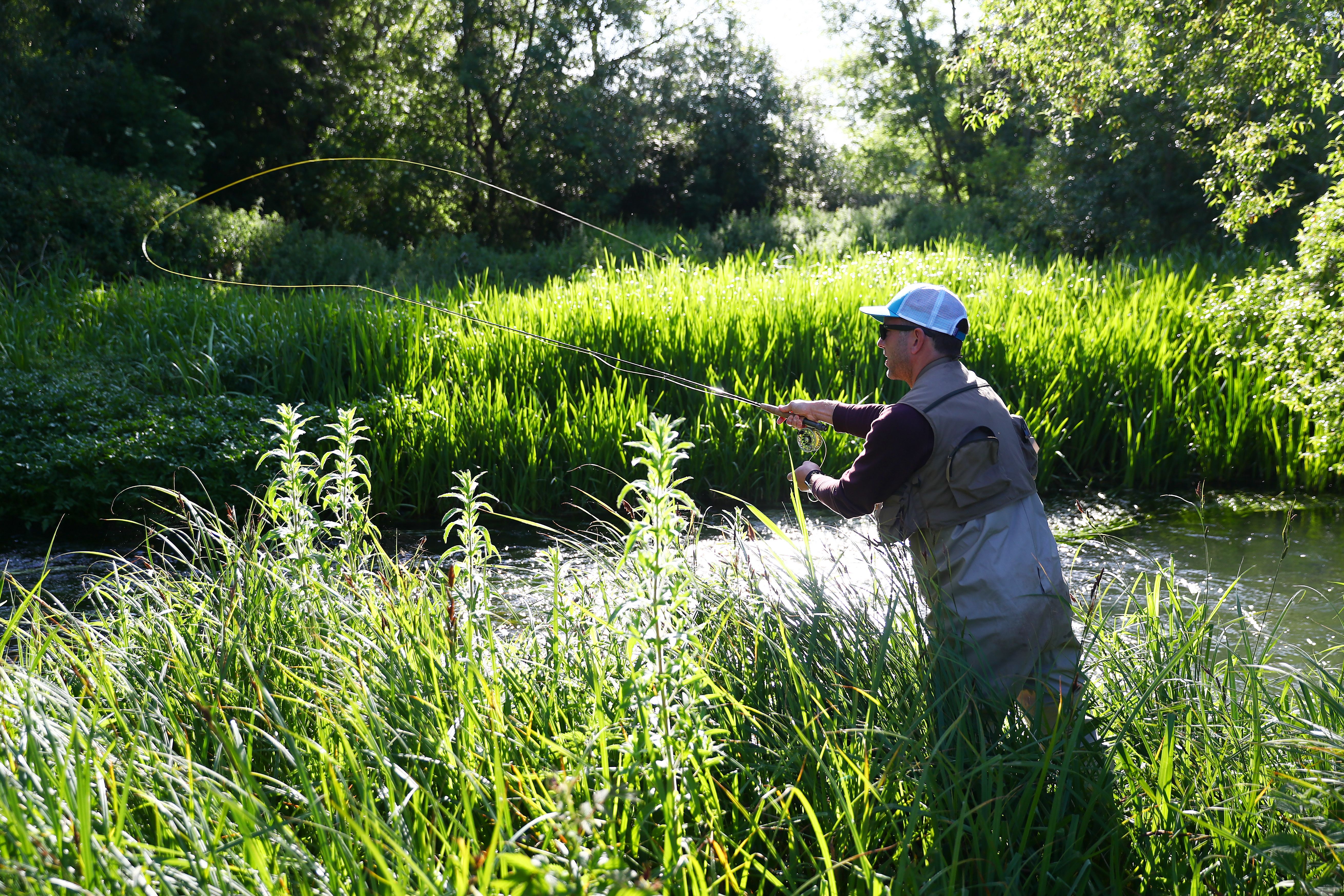 English fishermen have been given the green light to return to rivers and lakes. This is the kind of energy I need in my life right now.
Quotes: While I have you, let's indulge in some quotes from Norman Maclean's "A River Runs Through It" to really capture the fly fishing vibe.
"Eventually, all things merge into one, and a river runs through it."
"One of life's quiet excitements is to stand somewhat apart from yourself and watch yourself softly becoming the author of something beautiful even if it is only a floating ash."
"Many of us would probably be better fishermen if we did not spend so much time watching and waiting for the world to become perfect."
9. 🏀 NBA trivia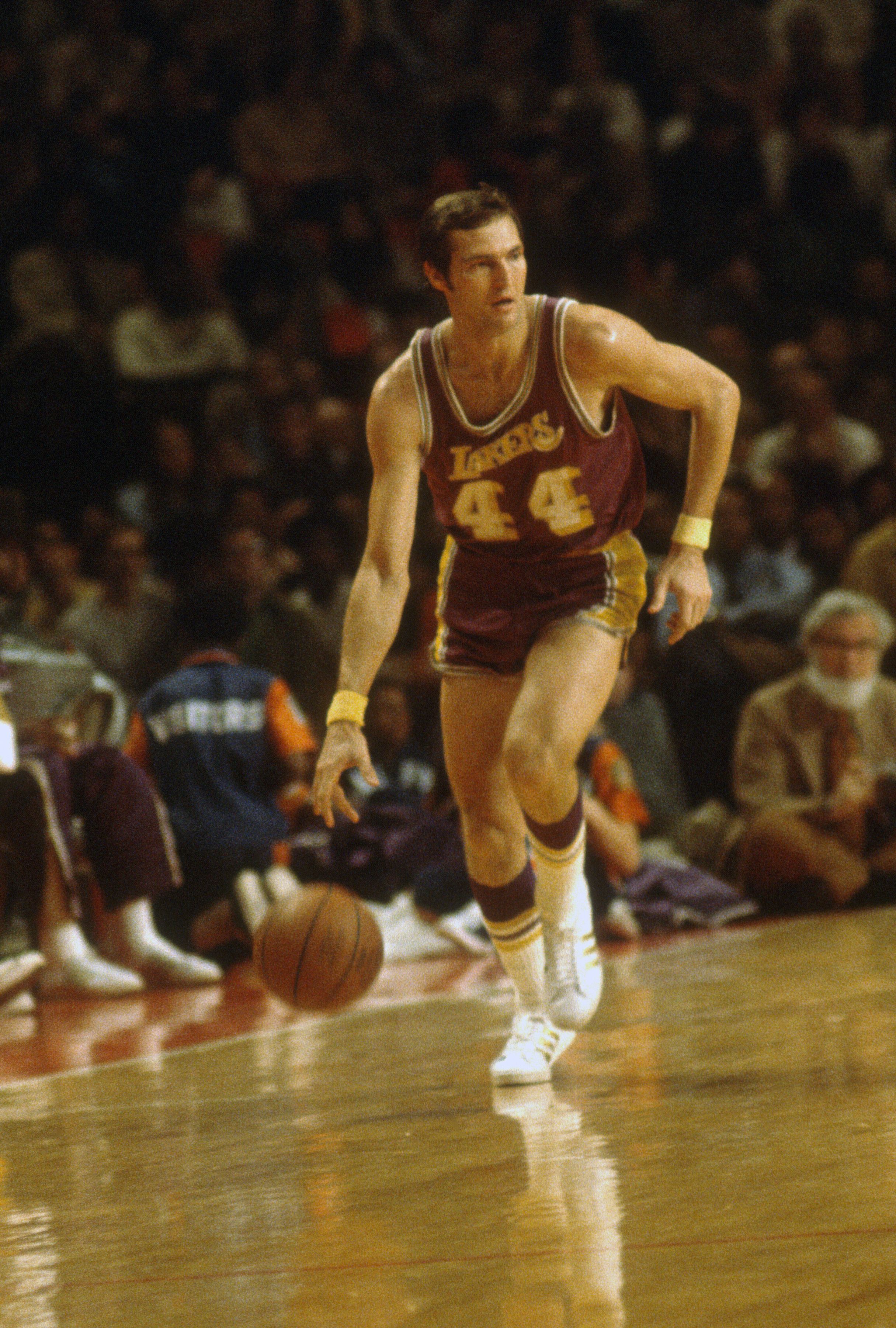 Jerry West, who turned 82 yesterday, is one of the NBA's greatest all-time scorers, with a career average of 27.03 points per game.
Question: Name the four players ahead of him on that list.
Hint: One is still active.
Answer at the bottom.
10. ❤️ Why we love sports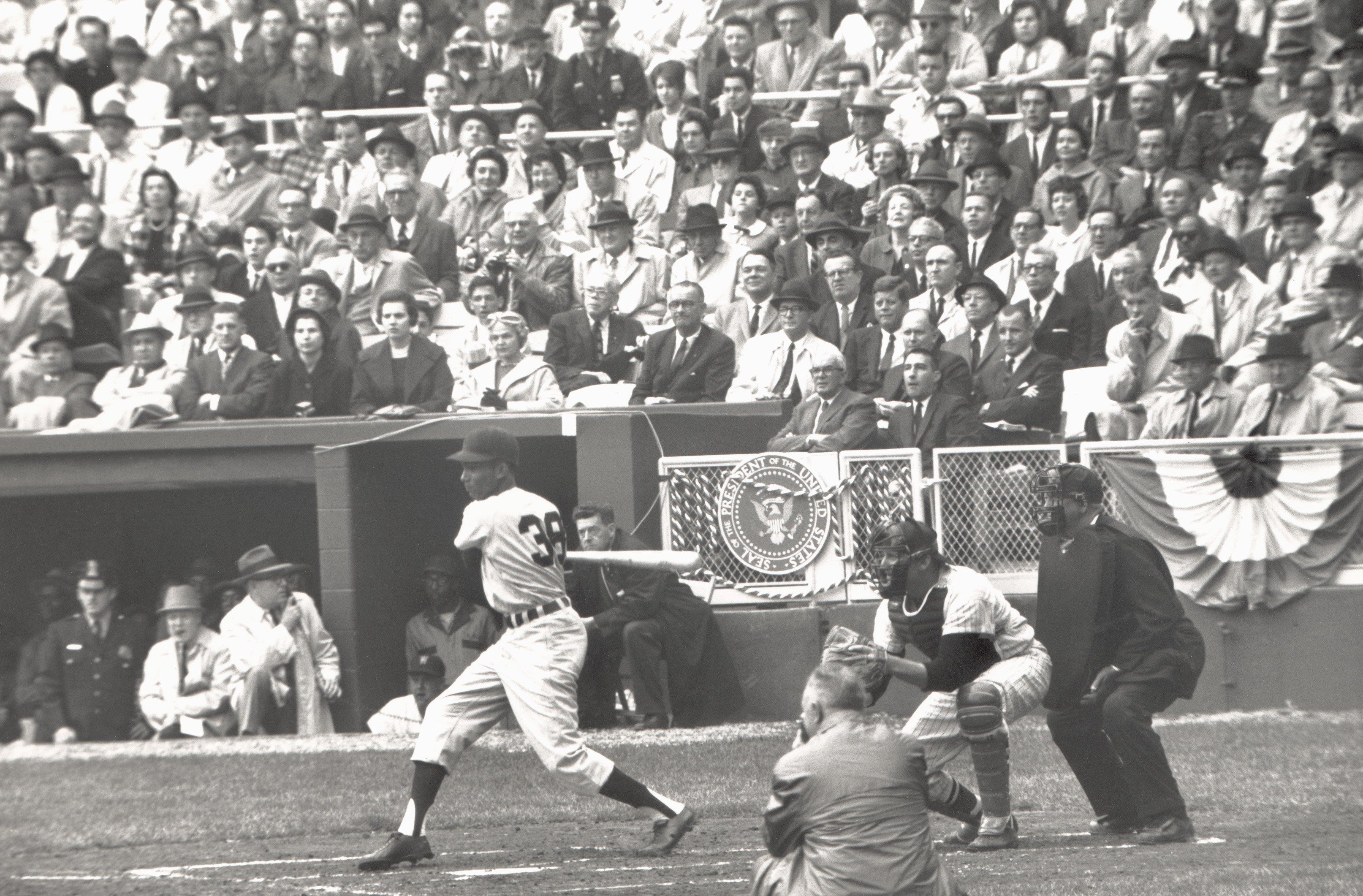 Jeff C. (Washington, D.C.) writes:
"On Monday, April 9, 1962, when I was five years old, my parents let my older sister and me skip school so my dad could take us to see the Washington Senators on Opening Day at the new D.C. Stadium.
"Though it was more than 58 years ago, I still have a vivid image of President Kennedy walking down the aisle to my left to take his seat in the front row, from which he would throw out the first pitch.
"From that day on, I was a Senators fan and attended several more Opening Days with my dad. We witnessed their last game at the re-named RFK Stadium in 1971, then came 33 years of no national pastime in the nation's capital. Oh, the pain.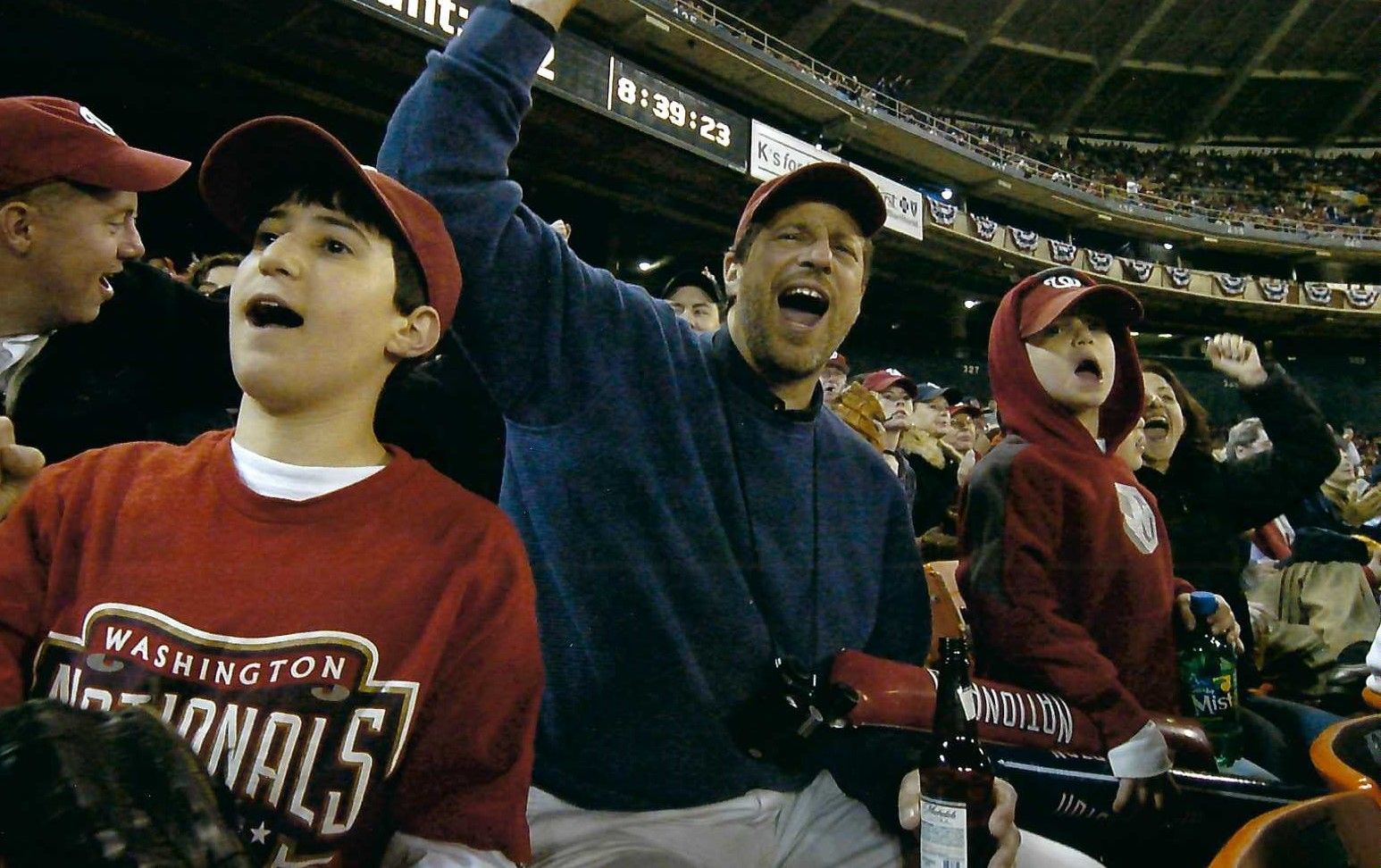 "By the time the Montreal Expos moved to D.C. in 2005, I was a dad myself. I organized a group of friends and colleagues to get a full season ticket package, and all I asked was to have the tickets for the home opener each year, so I could honor my family tradition.
"At the home opener at RFK, a photographer snapped our reaction to an inning-ending strikeout by Liván Hernández, and that photo (see above) occupied an entire half-page of the Washington Post's sports section. My parents got quite a kick out of that. My dad died about six months later.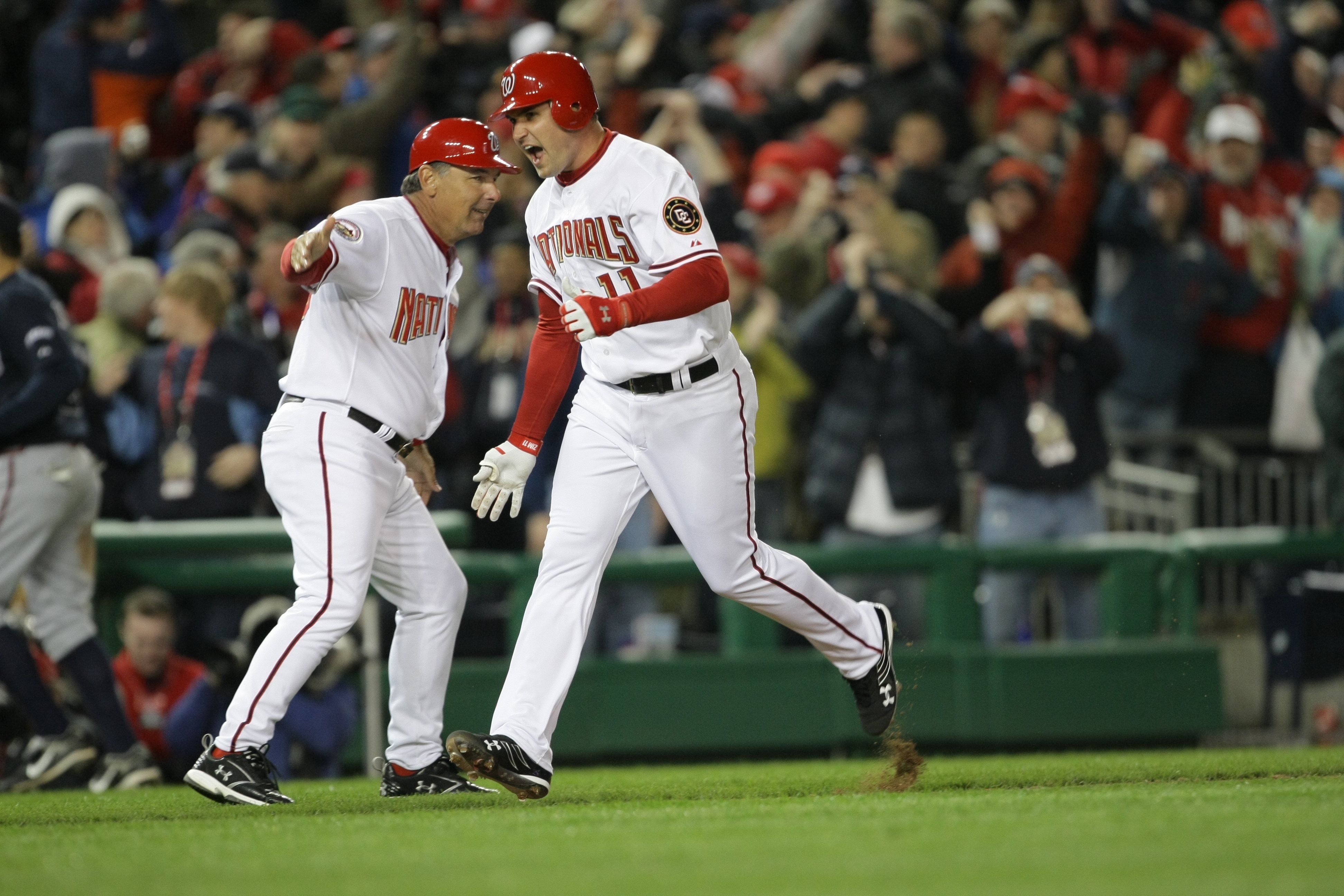 "The opening of Nationals Park in 2008 saw Ryan Zimmerman hit a walk-off homer. As great as that was to witness, more important to me was the fact that the iconic photo of President Kennedy throwing out that first pitch in 1962 had been placed in the main concourse behind home plate.
"My dad's forehead is visible over JFK's left shoulder about a dozen rows back. If I'd been sitting on his shoulders, a five-year-old boy would have been the second most noticeable thing in the picture. Before every Nats game our family attends, we touch Pop-Pop's forehead before taking our seats.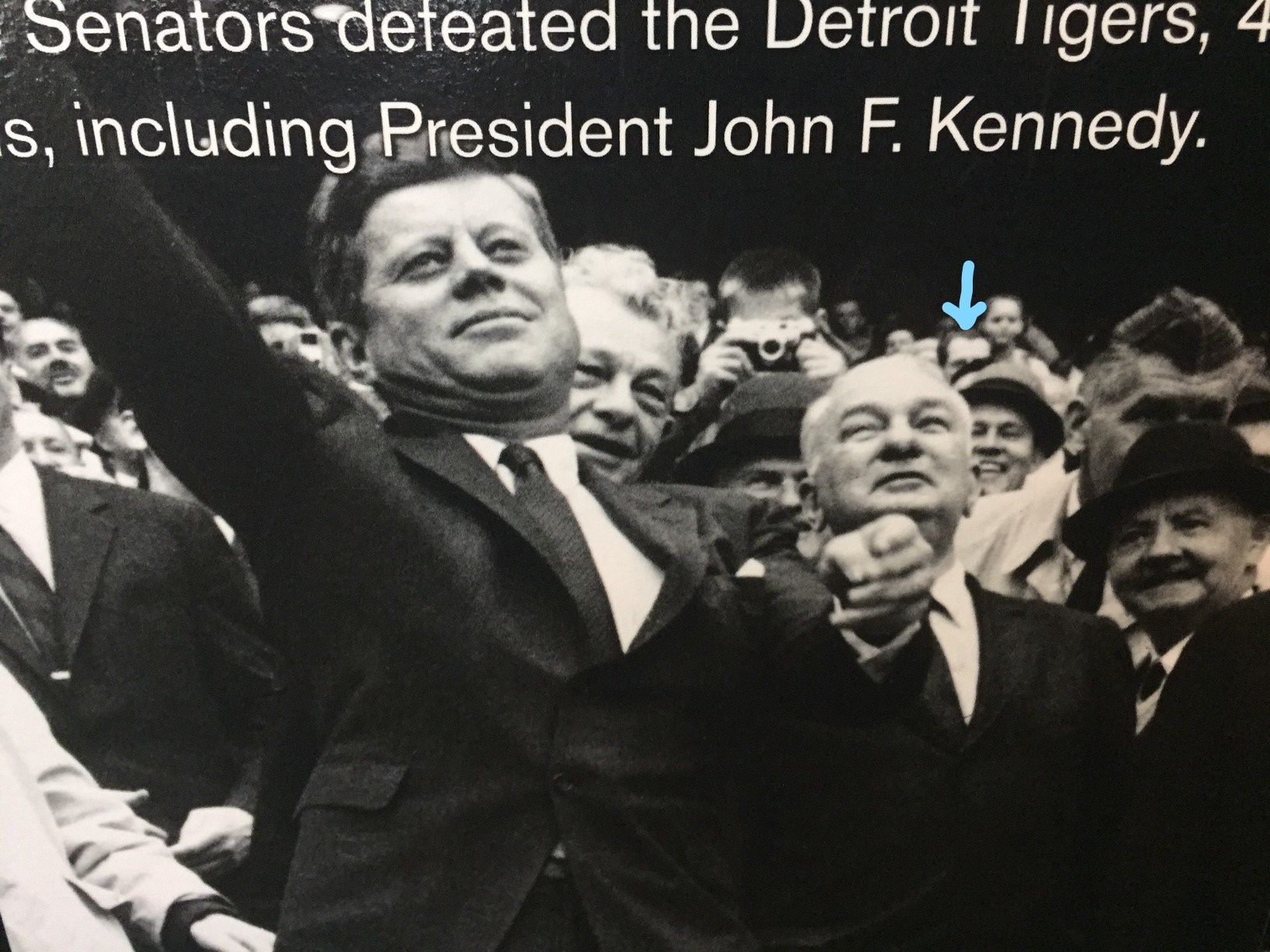 "After cheering for the hapless 1960s Senators, living without a home team for 33 years, then suffering four heartbreaking early playoff exits since 2012, my son Aaron and I were lucky enough to be at Nationals Park on Tuesday, October 15, 2019, as the Nats vanquished the Cardinals to become National League champions.
"After the final out was recorded, we hugged, jumped up and down, and high-fived total strangers with whom we had bonded during the game. When the frenzy died down and I had a chance to reflect, it hit me — I had been waiting for this moment virtually my whole life!
"The ensuing improbable World Series victory was unforgettable, but being there to see my team win its first pennant in 86 years was the most special moment of my sports fan life.  I wish my dad had been there to celebrate with us."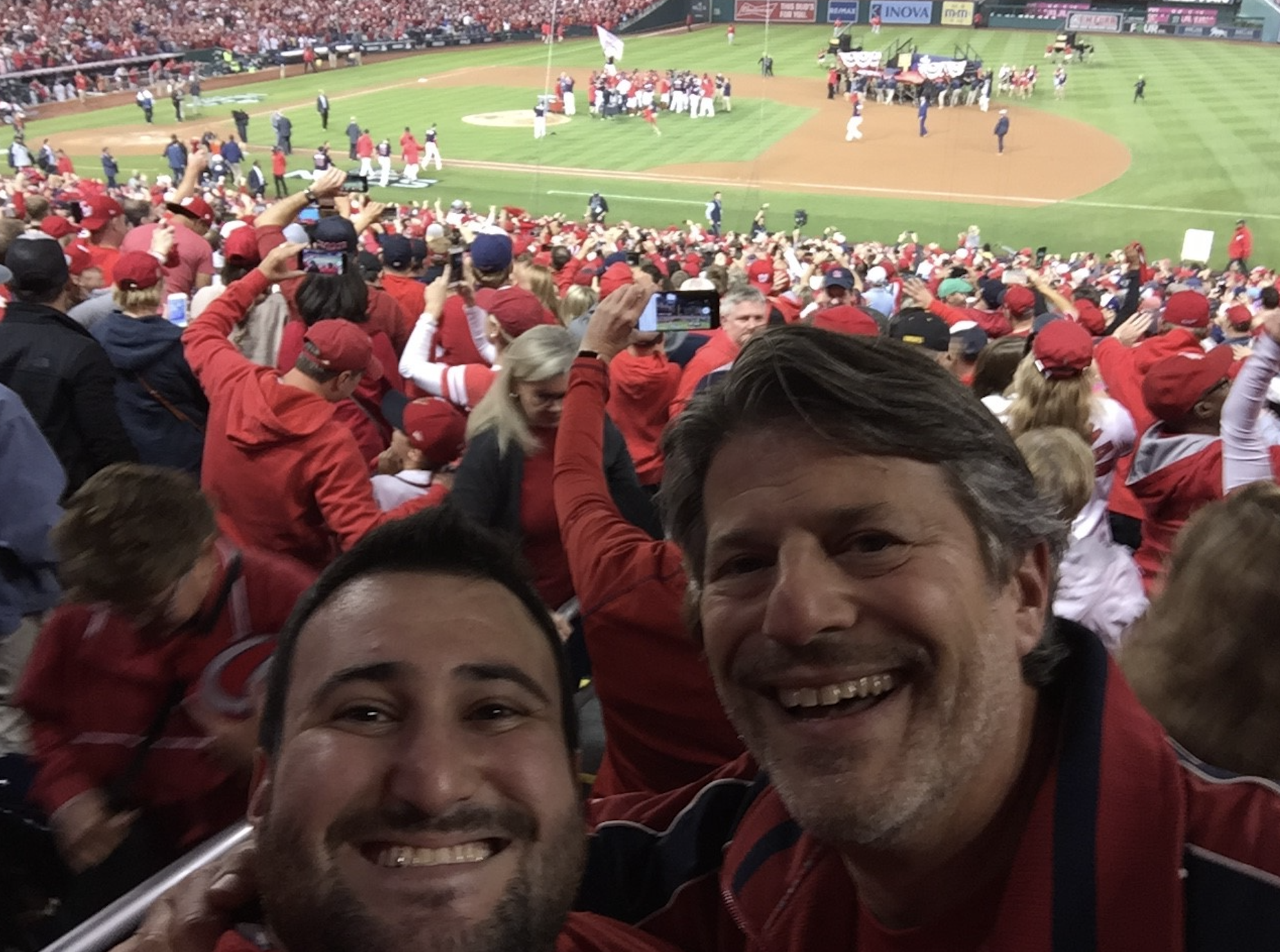 ✍️ Submit your story: Do you have a fondest sports memory? Or an example of sports having a positive impact on your life? If you'd like to share, simply reply to this email. We'll be telling your stories until they run out.
Enjoy the weekend,
Kendall "Gotta love a four-day work week" Baker
Trivia answer: Michael Jordan (30.12), Wilt Chamberlain (30.07), Elgin Baylor (27.36), LeBron James (27.10)