👋 Good morning! Dabo Swinney didn't know his real name until he was 8. "This is honest to God truth," he said. "I had no idea my name was even William until the third grade because of those scantrons."
👀 In today's edition: The NFL's divisional round is full of teams that love to run the ball; men's and women's Wooden Award watch lists; Monday Night Esports and much more. All in 1,355 words (5 minutes).
1 big thing: 🏈 Running the ball is back
Driven by rule changes and schematic innovations, as well as a correlation between pass-happy offenses and winning, the NFL is in the midst of an aerial revolution. And yet — most of the remaining playoff teams love to run the ball.
By the numbers:
For the first time since 1970, the top four passing teams by yards (Buccaneers, Cowboys, Falcons, Rams) missed the playoffs, while the top four rushing teams (Ravens, 49ers, Titans, Seahawks) made it, per FiveThirtyEight.
The eight remaining playoff teams gained 36.9% of their yards on the ground this season, while the league's other 22 were decided more passing-oriented, gaining just 30.8% of their yards on the ground.
The Chiefs ranked fifth in passing yards during the regular season, but the other seven playoff teams all finished outside the top 12: 49ers (13th), Seahawks (14th), Texans (15th), Packers (17), Titans (21st), Vikings (23), Ravens (27).
Between the lines: Despite gaining so many rushing yards, the divisional-round's best rushing teams look nothing like the "ground-and-pound" offenses of yesteryear (outside of maybe the Titans).
Rather, they utilize spread-based attacks where the QB is a threat to run at any given moment.
Five of the eight longest runs last weekend were by QBs.
The bottom line: The golden age of superstar RBs has clearly passed, but dual-threat QBs like Lamar Jackson, Russell Wilson and Deshaun Watson are all the rage, and its changing how we think about rushing offense.
Go deeper: What each remaining QB says about the NFL (The Ringer)
2. 🏀 Men's Wooden Award watch list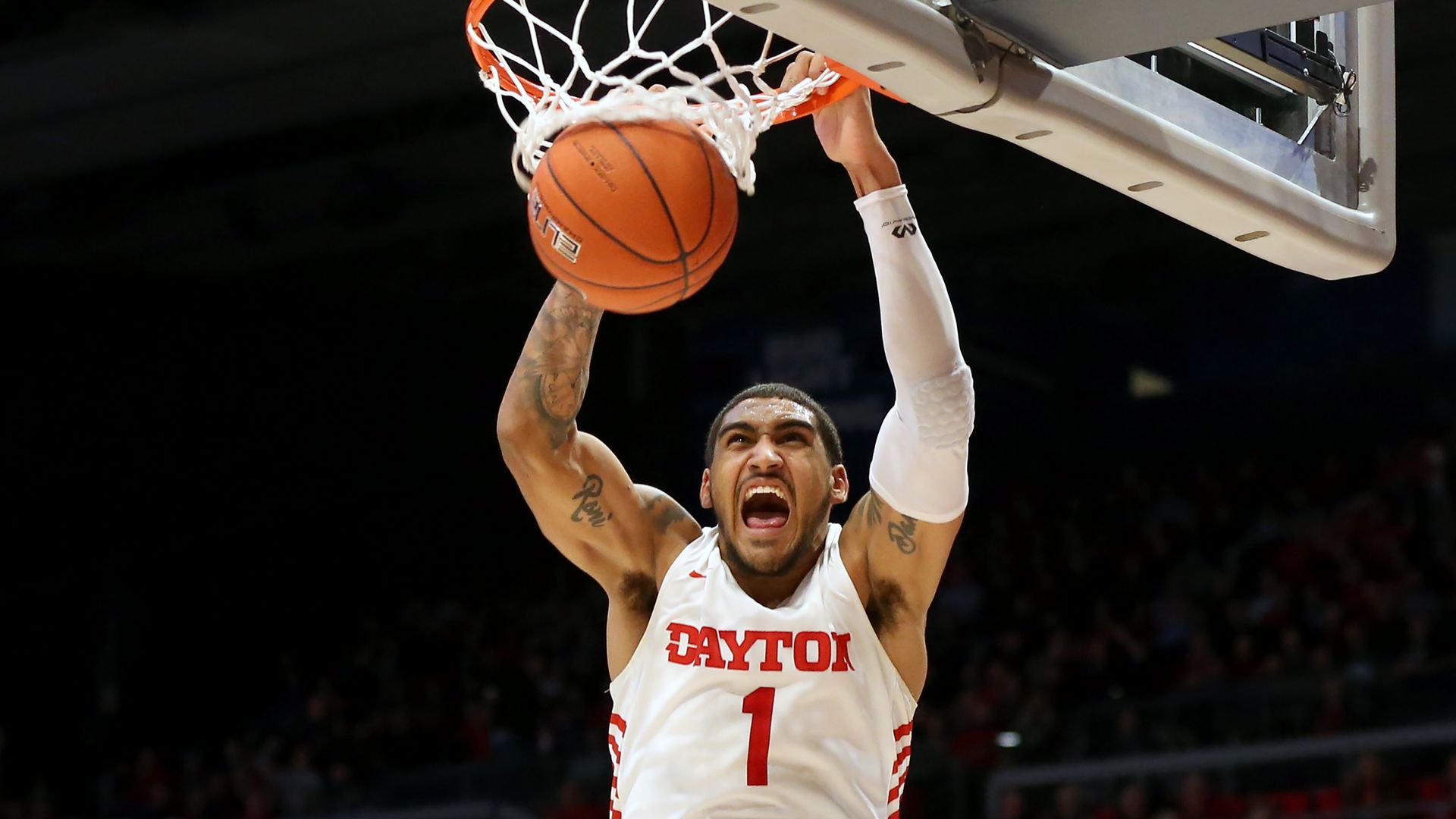 Dayton sophomore Obi Toppin — who has transformed himself from a lightly recruited teenager into a high-flying NBA lottery pick — was one of five names added to the Wooden Award midseason watch list, which was also trimmed from 50 players to 25.
Other additions: Gonzaga's Filip Petrusev (So., F), who leads the top-ranked Bulldogs in points and rebounds; San Diego State's Malachi Flynn (Jr., G), who transferred from Washington State; Iowa's Luka Garza (So., C), who's averaging 22.1 pts and 10.7 reb per game; Michigan's Zavier Simpson (Sr., G), who does it all for the Wolverines.
Notable dropouts: UNC freshman guard Cole Anthony (injured) and former Memphis center James Wiseman (left the program).
What they're saying: The Athletic's Brian Bennett on why Toppin has been the player of the year so far (subscription):
"While no one has come close to Zion-izing the sport, Toppin is the first guy who comes to mind when I think of the 2019-20 season. He has been remarkably consistent and stellar in every aspect. He has led a team few were talking about in the preseason to a top-10 NET ranking, and he provides a couple of ridiculous highlights each game."
🎥 Go deeper: Toppin's season highlights (YouTube)
3. 🏀 Women's Wooden Award watch list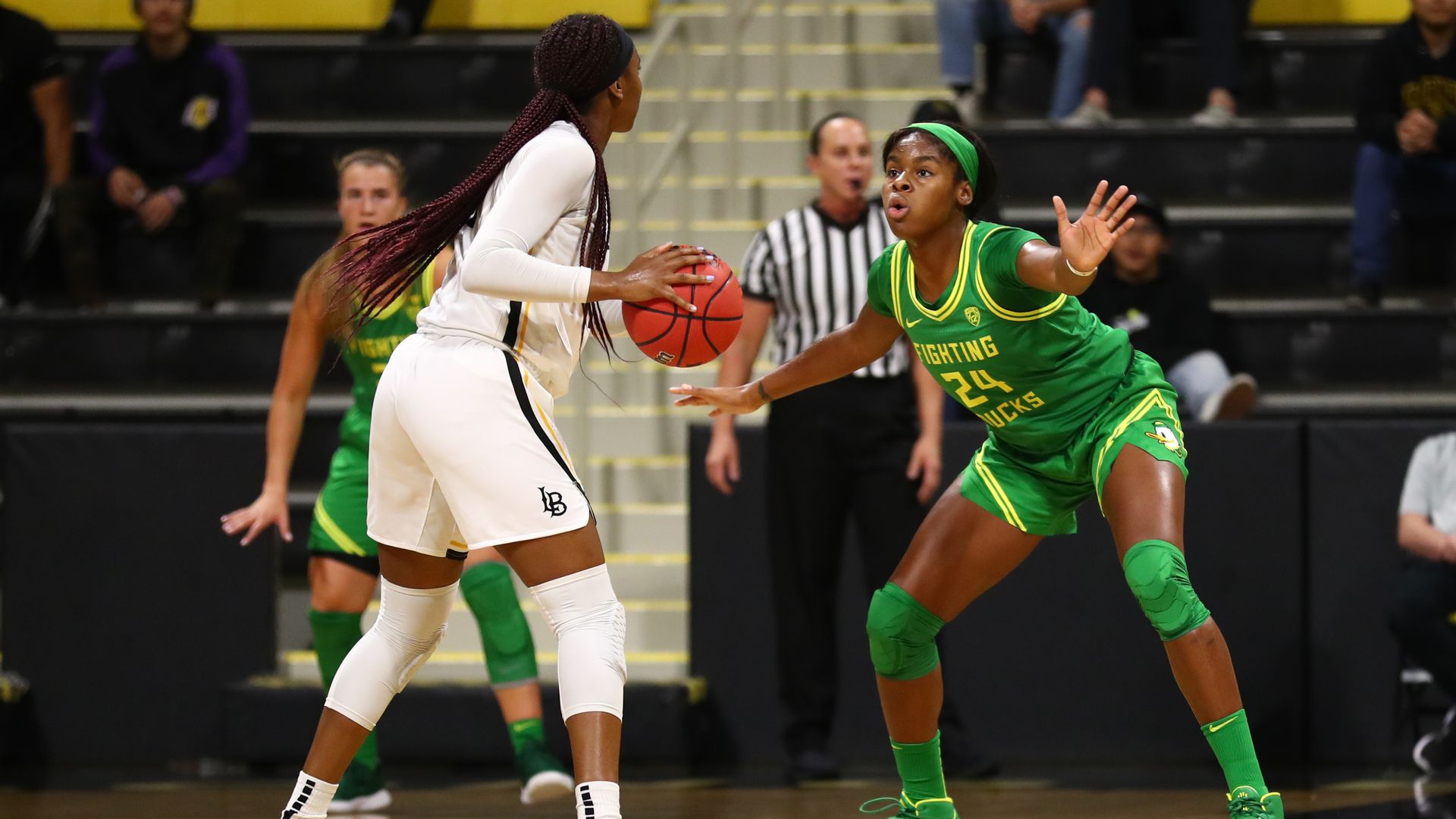 More than half the players on the midseason women's Wooden Award watch list (13 of 25) come from one of five teams:
UConn (4): Crystal Dangerfield (Sr.), Olivia Nelson-Ododa (So.), Megan Walker (Jr.), Christyn Williams (So.)
Oregon (3): Last year's winner Sabrina Ionescu (Sr.), Ruthy Hebard (Sr.), Satou Sabbaly (Jr.)
Oregon State (2): Mikayla Pivec (Sr.), Destiny Slocum (Jr.)
Baylor (2): Lauren Cox (Sr.), Juicy Landrum (Sr.)
South Carolina (2): Aliyah Boston (Fr.), Tyasha Harris (Sr.)
More women's hoops:
📺 Tonight: No. 6 Baylor visits No. 1 UConn in one of the marquee matchups of the season, as the defending champs look to knock off the undefeated Huskies (7pm ET, ESPN).
Meet the Wirths: Twins Jenn and LeeAnne Wirth, a pair of 6-foot-3-inch junior forwards, have Gonzaga off to an impressive 14-1 start and a No. 16 national ranking. Get to know them.
4. 📸 Yesterday in photos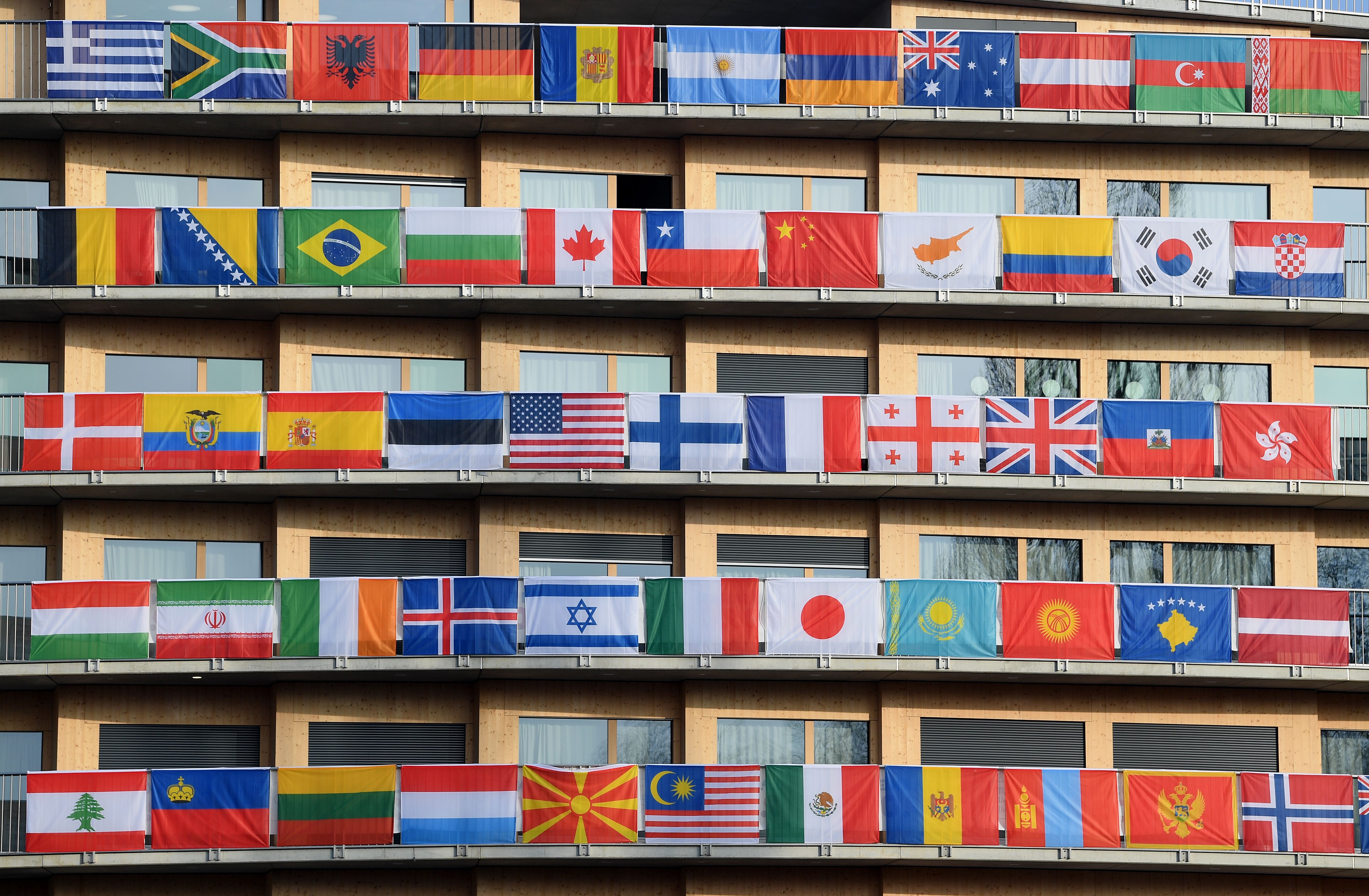 Photo: Matthias Hangst/Getty Images
LAUSANNE, SWITZERLAND — National flags cover the Olympic Village ahead of the 2020 Winter Youth Olympics, which begin today with the Opening Ceremony, followed by curling and figure skating tomorrow.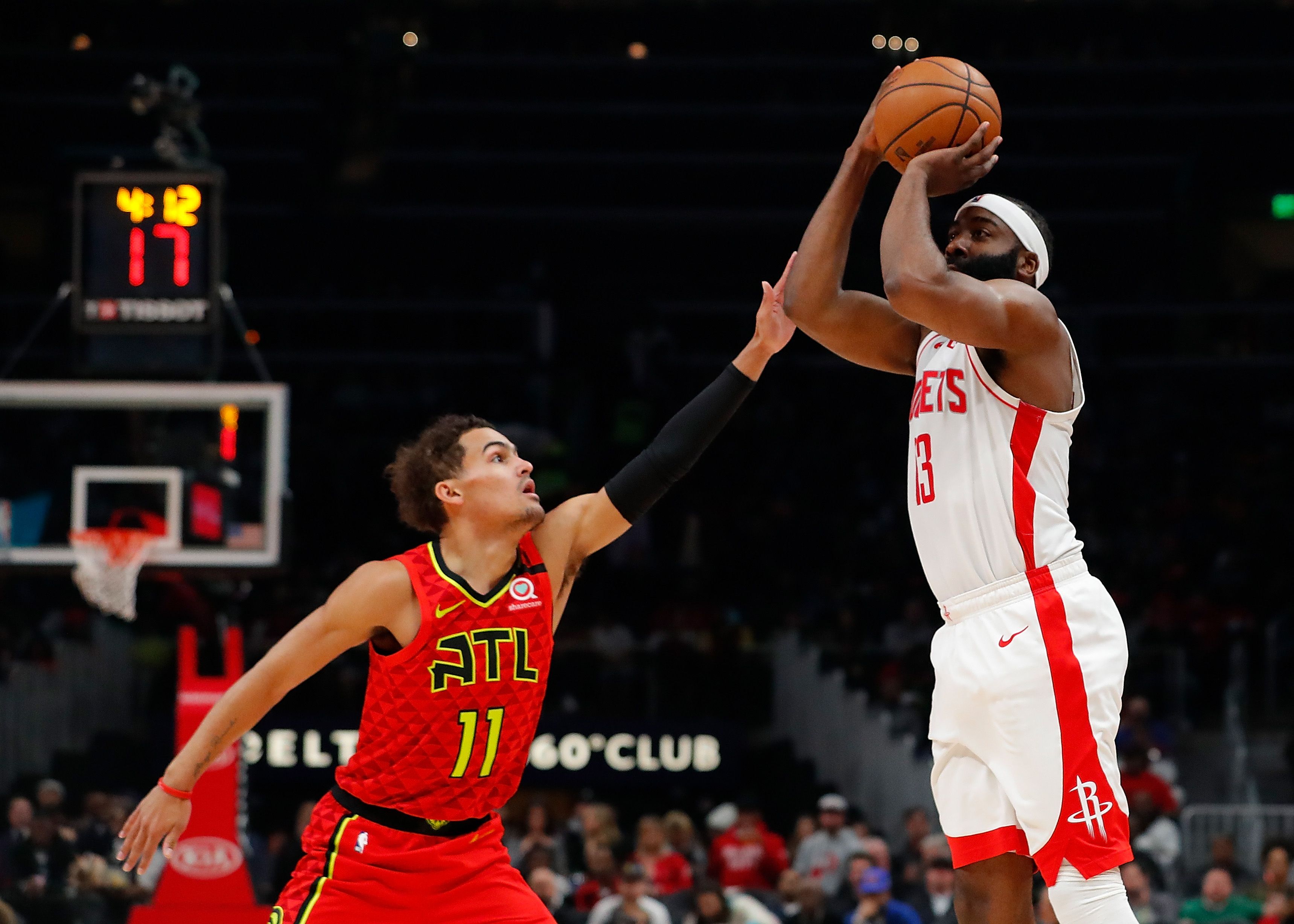 Photo: Kevin C. Cox/Getty Images
ATLANTA — James Harden recorded his 15th career 40-point triple-double (second-most ever) in Houston's 122-115 win over Atlanta, while Trae Young recorded the first-ever 40-point triple-double by a Hawk. It's the first game in NBA history to feature two 40-point triple-doubles.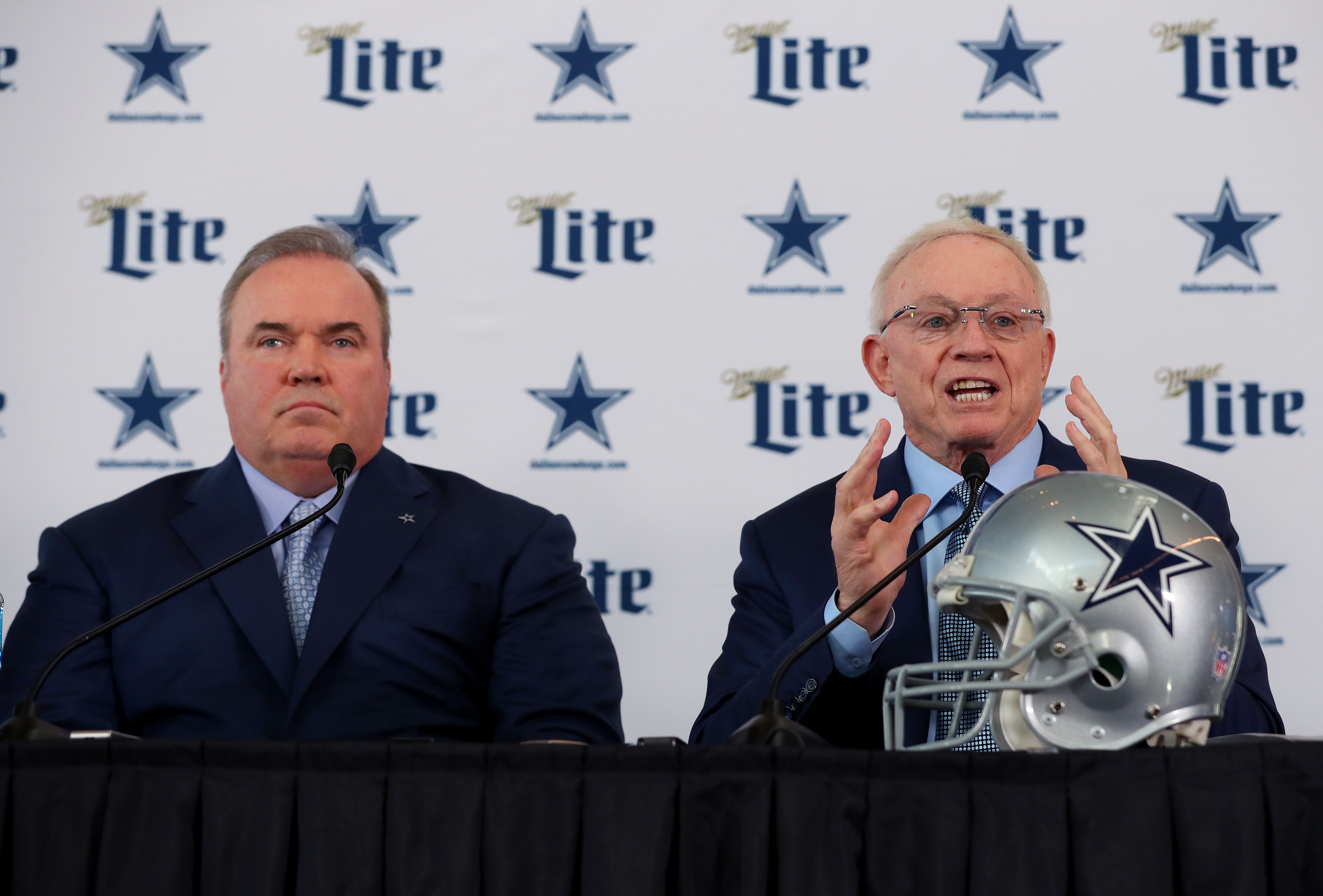 Photo: Tom Pennington/Getty Images
FRISCO, TEXAS — Jerry Jones officially introduced Mike McCarthy as head coach of the Dallas Cowboys yesterday. "I heard bells," Jones said of his new general manager-coach marriage.
5. 🎮 Monday Night Esports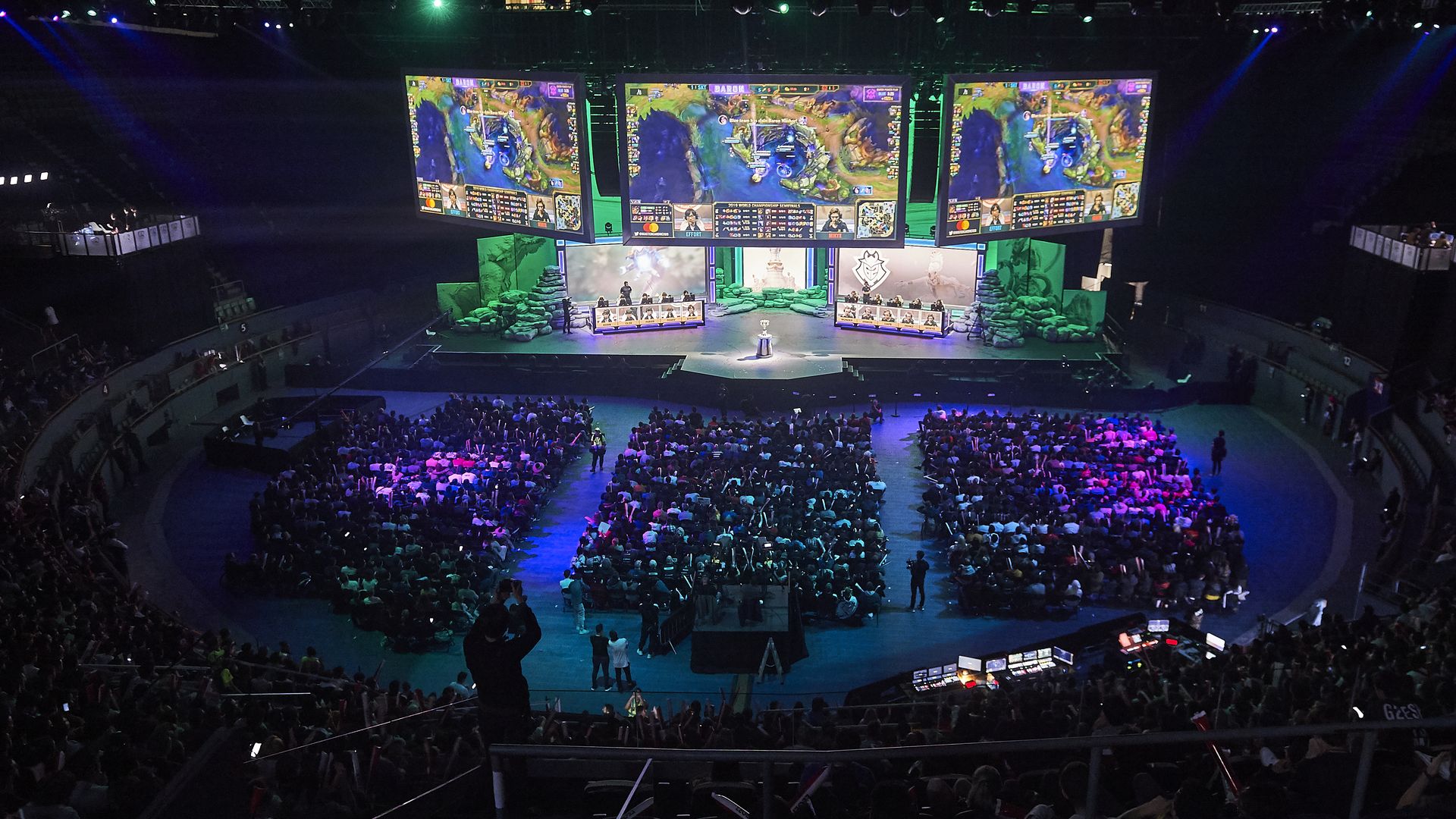 Taking a page out of the NFL's playbook, the League of Legends Championship Series — one of a handful of esports leagues built around popular game titles — will air a marquee matchup every Monday night this season.
Details: "Monday Night League" will start at 8pm ET and will be broadcast on the league's website, as well as YouTube and Twitch.
What they're saying: "The overwhelming feeling was, let's carve out a space where nobody else is," LCS commissioner Chris Greeley told WashPost, alluding to the fact that Monday nights are relatively quiet in the months following the NFL regular season.
"We can start to create some habits .... Get home from work, get home from school and have something to tune into on Monday nights instead of the void we have now."
The big picture: Every esports competition has drawn inspiration from traditional sports leagues, but 2020 is poised to be the year they really start to look like them.
While LCS innovates on the broadcast front (they also have NFL RedZone-inspired coverage on Fridays), the Overwatch League is taking things a step further by introducing a traditional home and away format this season.
Beginning Feb. 8, the Overwatch League's 20 teams will move from playing at Blizzard Arena in Burbank, Calif., to playing in arenas around the world in each of the team's home cities.
6. 📊 By the numbers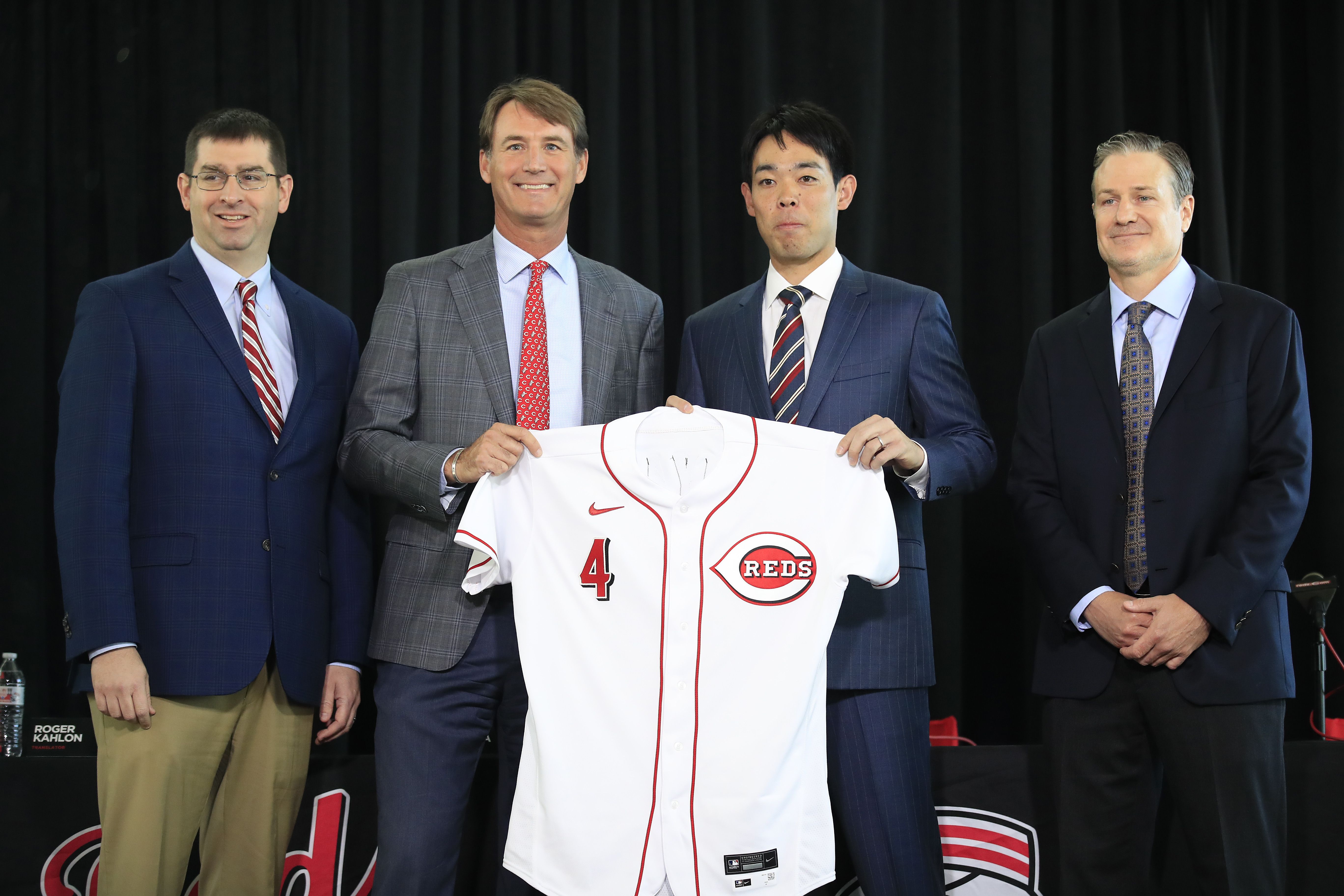 Photo: Andy Lyons/Getty Images
⚾️ All 30 teams
In 1964, pitcher Masanori Murakami became MLB's first Japanese player. Since then, all 30 MLB teams have had at least one — except the Reds. That changed this week when they signed outfielder Shogo Akiyama to a three-year, $21 million deal.
🏟 16 venues
With the World Cup field expanding to 48 teams in 2026, there will be a record 16 venues used during the tournament: three in Canada, three in Mexico and 10 in the U.S. (selected from this list of candidate venues).
🏀 108 players
There were 108 foreign-born players on opening-night NBA rosters this season. Two of the best went head-to-head last night, as Serbia's Nikola Jokić (33-7-6) led the Nuggets past Slovenia's Luka Dončić (27-9-10) and the Mavericks, 107-106.
7. Jan. 9, 1972: 🏀 Bucks snap Lakers' streak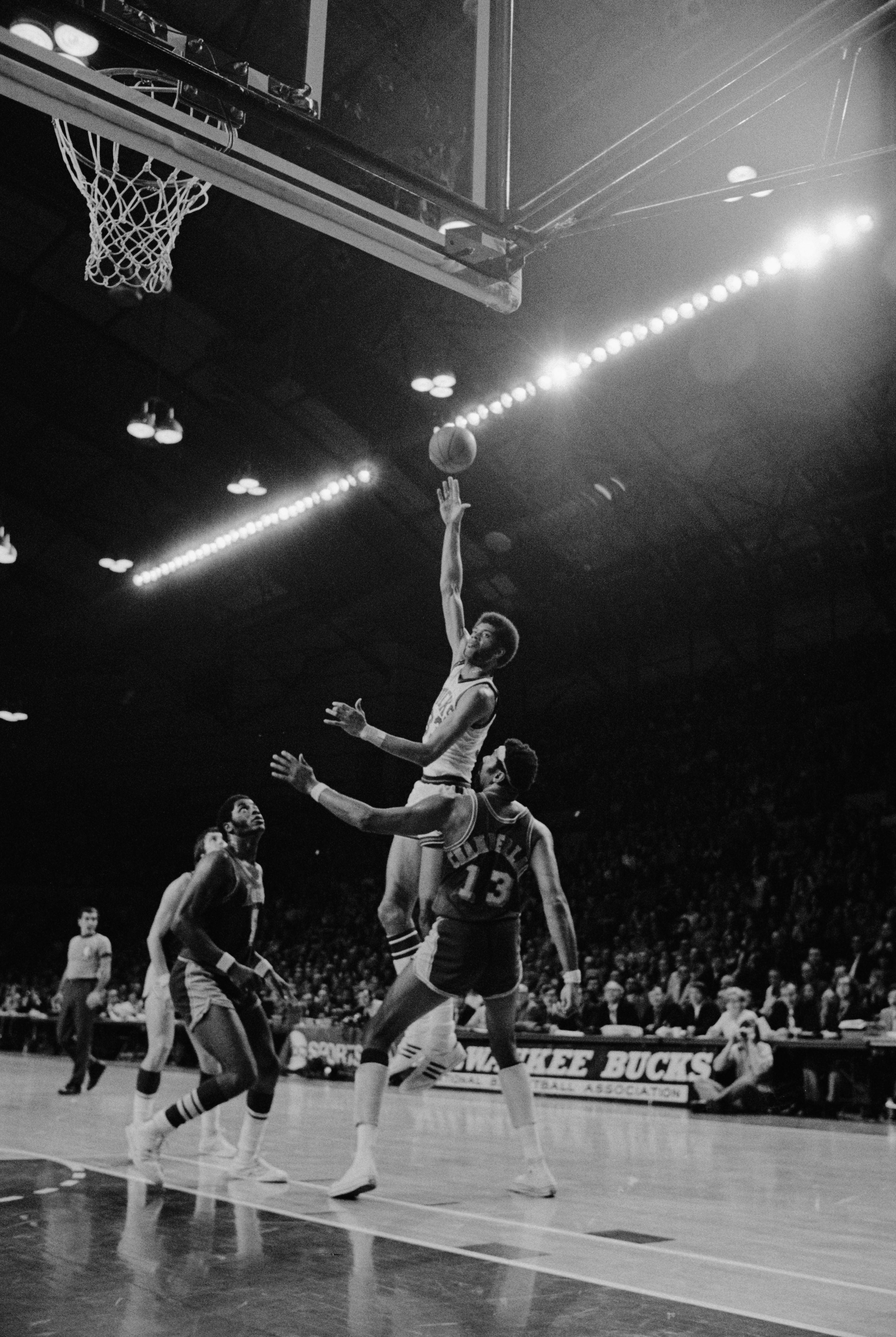 Photo: Bettmann/Getty Images
48 years ago today, future Laker Kareem Abdul-Jabbar and the Milwaukee Bucks snapped Wilt Chamberlain and the L.A. Lakers' 33-game winning streak, which remains the longest in major American sports history.
Game MVP: The 24-year-old Abdul-Jabbar scored 39 points on 18-34 shooting, adding 20 rebounds and four assists.
The backdrop: Chamberlain, 35, was playing his second-to-last season, and went on to lead the Lakers to a 69-13 record and their first championship since moving from Minnesota.
Zoom out ... Here are the five longest single-season winning streaks in NBA history:
1971-72 Lakers (33 games)
2012-12 Heat (27 games)
2015-16 Warriors (24 games)
2007-08 Rockets (22 games)
1970-71 Bucks (20 games)
8. The Ocho: 🏒 Hockey with a whiffle ball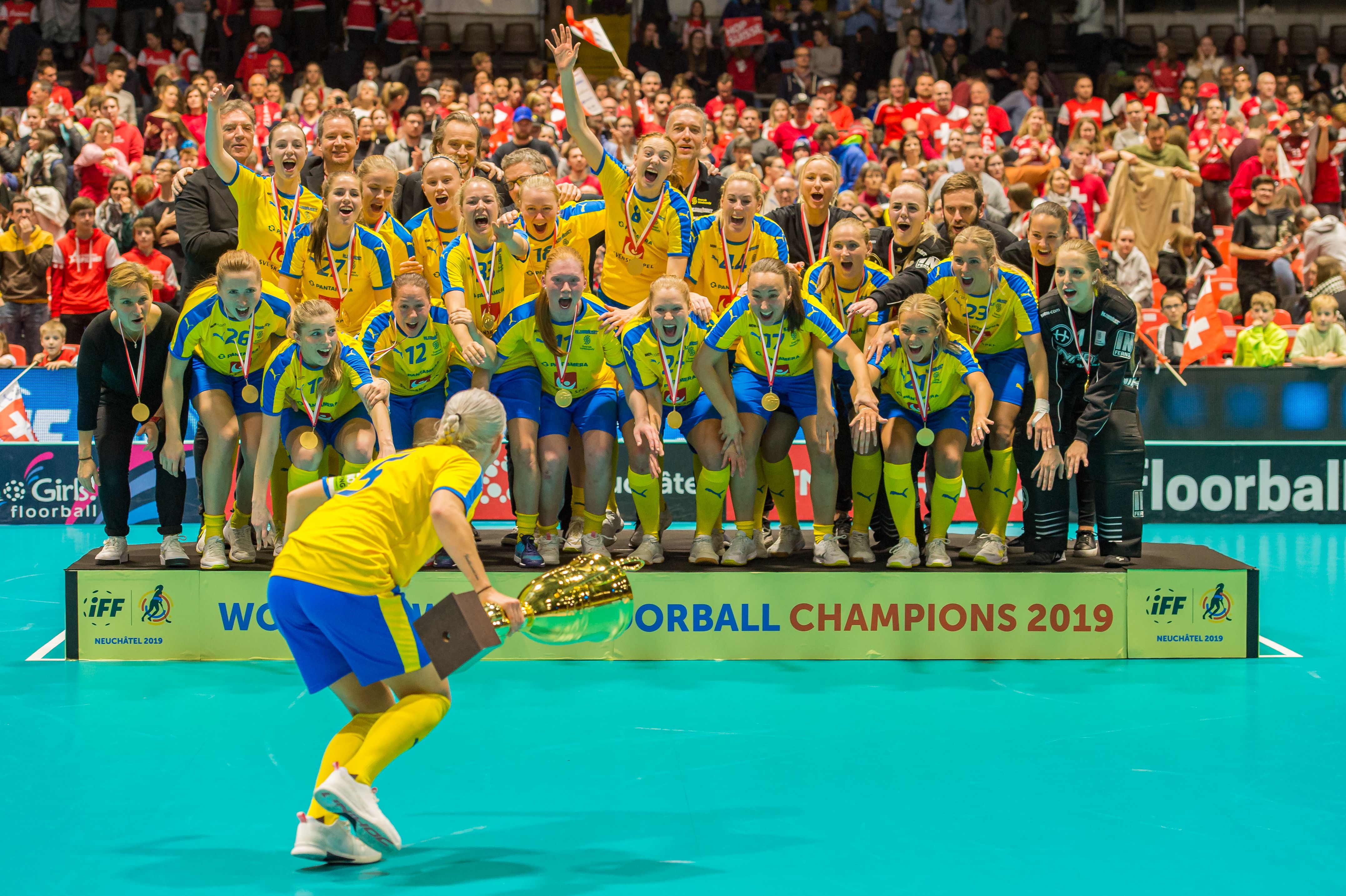 Photo: Robert Hradil/Getty Images
Some 44,000 fans descended upon Neuchatel, Switzerland last month to watch the Women's World Floorball Championship, which concluded with Sweden winning its seventh straight title.
Podium:
🥇 Sweden
🥈 Switzerland
🥉 Finland
How it works: Floorball is basically hockey minus the ice — and with a ball (that looks like a whiffle ball) instead of a puck. It's popular in Scandinavia, and NHL players have been known to play it in the offseason to work on their stick-handling skills.
Here's another photo to give you an idea...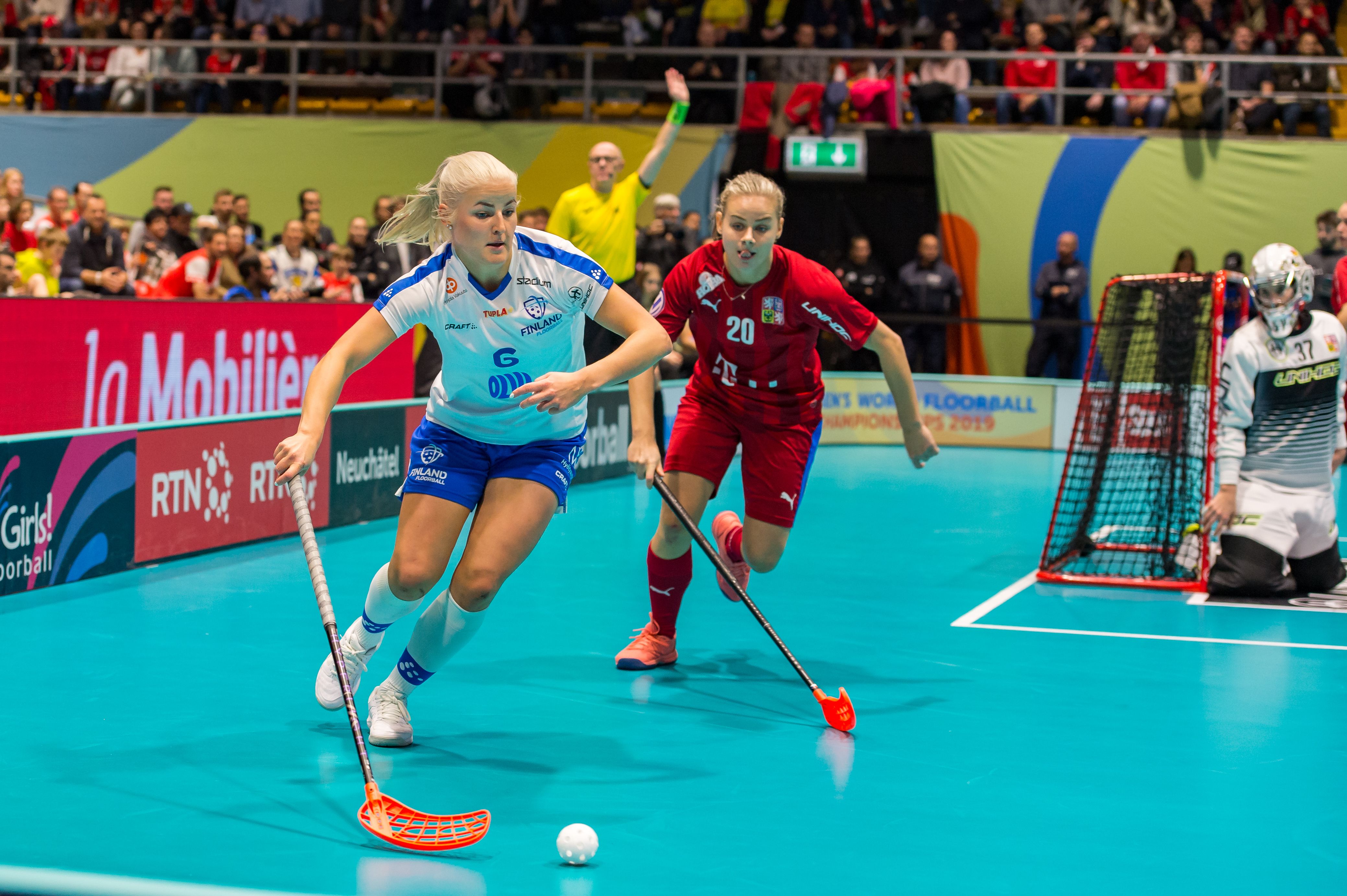 Photo: Robert Hradil/Getty Images
Go deeper: The rules of floorball, explained (YouTube)
9. 🏈 NFL trivia
The Patriots (.781) had the NFL's best winning percentage last decade, followed by the Packers (.644), Steelers (.641) and Seahawks (.628).
Question: Who was fifth?
Hint: NFC.
Answer at the bottom.
10. 📚 Reads while you wait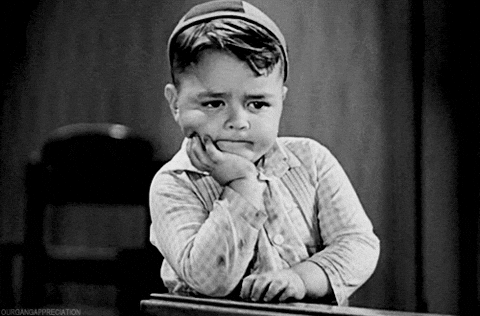 The 16-day gap between the College Football Playoff semifinals and next Monday's title game has felt excruciatingly long — and was not exactly by design.
The backstory: The date was chosen in 2015 when the plan was to play the semifinals on New Year's Eve each year. But when ratings dropped 40% that year, the semifinals were moved (this year's games were on Saturday, Dec. 28).
Reads while you wait...
Ed Orgeron becomes the Cajun Yogi Berra: "The success of Orgeron ... has provided an athletic and cultural rebuttal to ridiculing vocal stereotypes of Cajuns, who otherwise have been widely embraced for their food, music and hospitality." (Jeré Longman, NYT)
When Clemson's unbeaten football stars lost a game: "The Tigers' football team is so dominant on the gridiron that the only time several players have lost a game in college is in intramural basketball." (Laine Higgins, WSJ)
Everything you need to NOLA: "A local's guide to New Orleans for college football fans." (Jeff Duncan, The Athletic)
Talk tomorrow,
Kendall "Fiending for college football" Baker
Trivia answer: Saints (.625)