Axios Sports
January 18, 2022
👋 Good morning! Welcome back.
Today's word count: 1,823 words (7 minutes).
Let's sports...
1 big thing: 🎾 The Djokovic debacle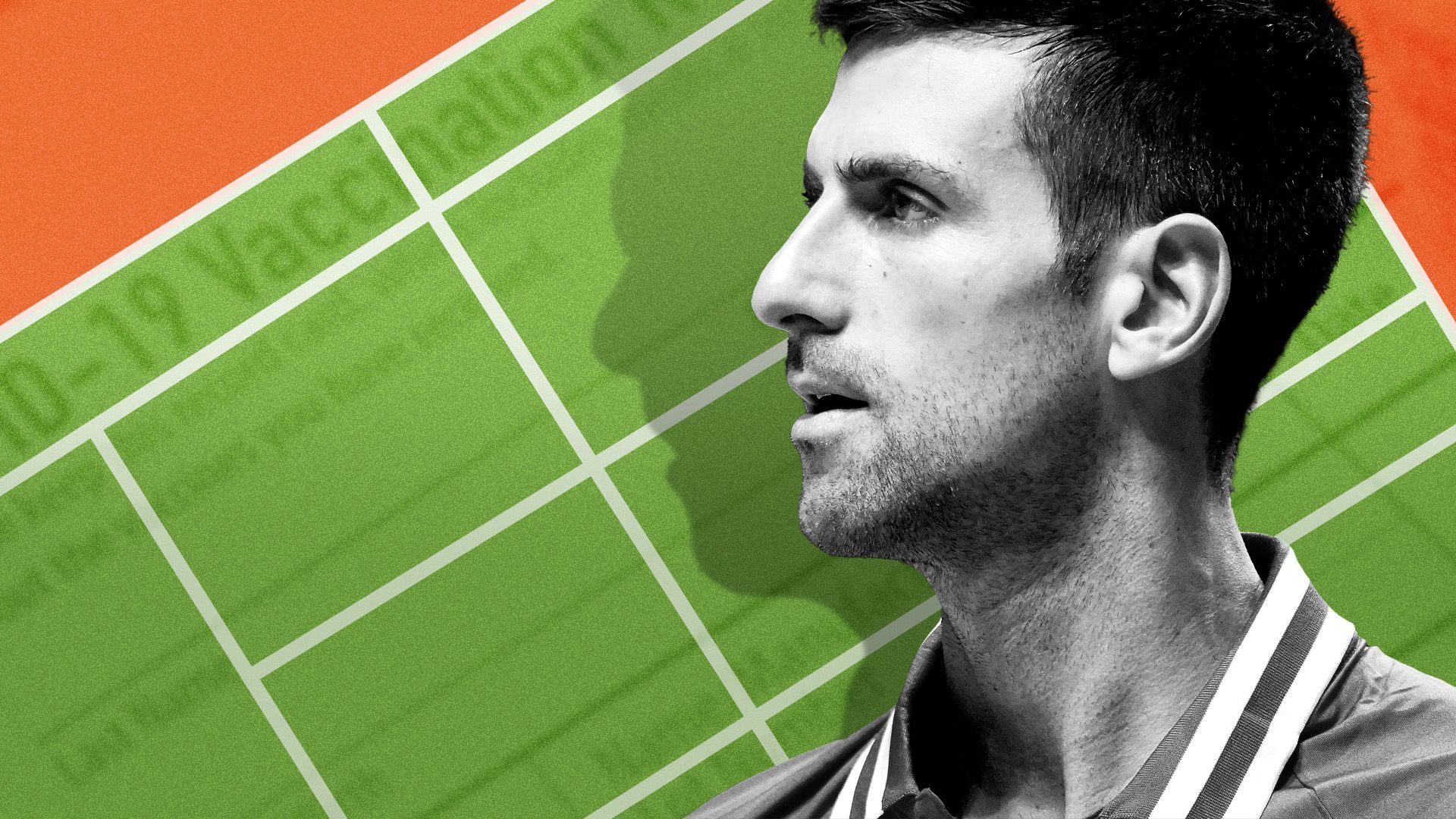 Novak Djokovic will not win the 2022 Australian Open. The question now is just how much he stands to lose, Axios' Jeff Tracy and I write.
Driving the news: An Australian court on Sunday denied Djokovic's appeal to have his visa reinstated, resulting in his deportation.
The deportation includes a three-year ban on entering the country, though Prime Minister Scott Morrison says the ban could end early.
Djokovic, 34, could also miss the French Open in May due to France's new vaccine law.
State of play: Has there ever been a singular event that could so quantifiably impact an athlete's standing among the all-time greats?
This was supposed to be Djokovic's coronation as the GOAT: A 10th Australian Open win would have given him 21 major titles, breaking a tie with Nadal and Roger Federer for the most ever.
Instead, he'll watch from home as Nadal's own road to 21 just got a whole lot easier (Federer isn't competing).
What they're saying: "This certainly could knock him back," said American star John Isner. "I honestly don't know which way it will go. It could take him a long time to recover, or light a fire under him."
"I wish him all the best. I really respect him," said Nadal, who's played Djokovic a tour-record 58 times dating back to 2006. "Even if I [do] not agree with a lot of things that he did the last couple of weeks."
"I respect the court's ruling," Djokovic said in a statement. "I hope that we can all now focus on the game and tournament I love."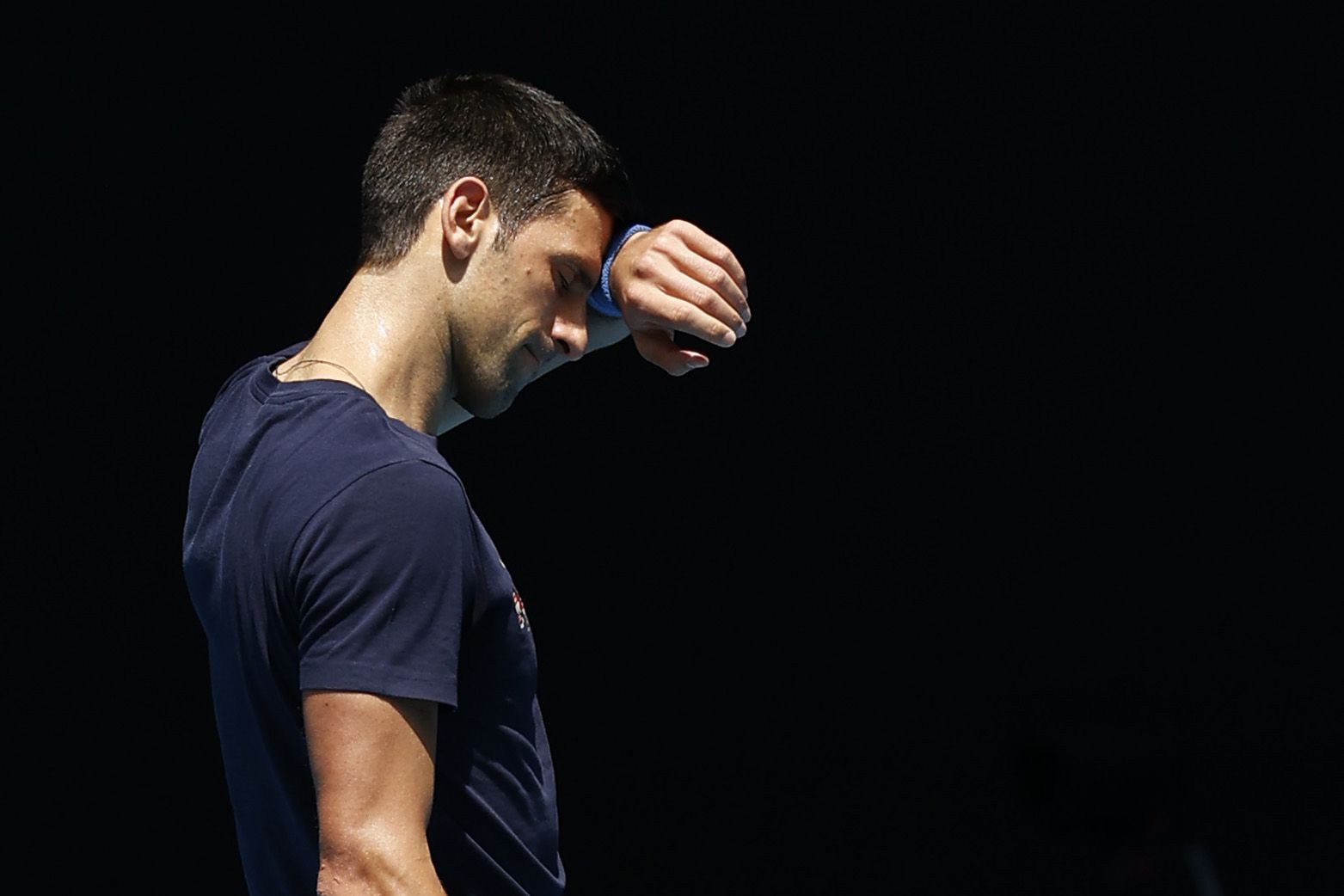 Between the lines: It's difficult to grasp why, on the precipice of history, the world's best tennis player would choose this path. But to do it any other way would have been a departure from his modus operandi.
Djokovic's obsession with what he puts in his body is unique even among his peers. He's also "a spiritual dabbler, with a weakness for what some regard as quackery," notes NYT's Michael Steinberger.
He follows the teachings of a spiritual guru, who believes in the power of prolonged hugging; his stretching regimen allows him to do things like this; in 2020, he claimed he could clean polluted water with prayer.
Yes, but: "There is an inevitable price to pay for outer-edge mental and physical explorations," writes WashPost's Sally Jenkins. "[And] maybe the biggest toll is the slow creep of narcissism."
"Novak Djokovic injured his legacy ... not because of his vaccination status and unconventional beliefs, but because he imagined his sacrifices were the only ones that mattered. In the hunt for stand-alone greatness, he lost touch with others."
— Sally Jenkins
The big picture: Numerous athletes have taken anti-vaccine stances, with superstars like Aaron Rodgers and Kyrie Irving generating their fare share of headlines. But the Djokovic debacle feels different.
This was a global story — front page news for weeks around the world. It was about the virus, but it was also about politics, as a world-famous athlete clashed with an entire country.
Rodgers' COVID stance may have cost him some fans, but his legacy should remain largely intact. With Djokovic, there's a sense that he will never be able to escape what just happened in Melbourne.
The last word: It's an unfortunate situation," said defending Australian Open women's champion Naomi Osaka. "He's such a great player and it's kind of sad that some people might remember him this way."
2. 🏈 NFL playoffs: The Final Eight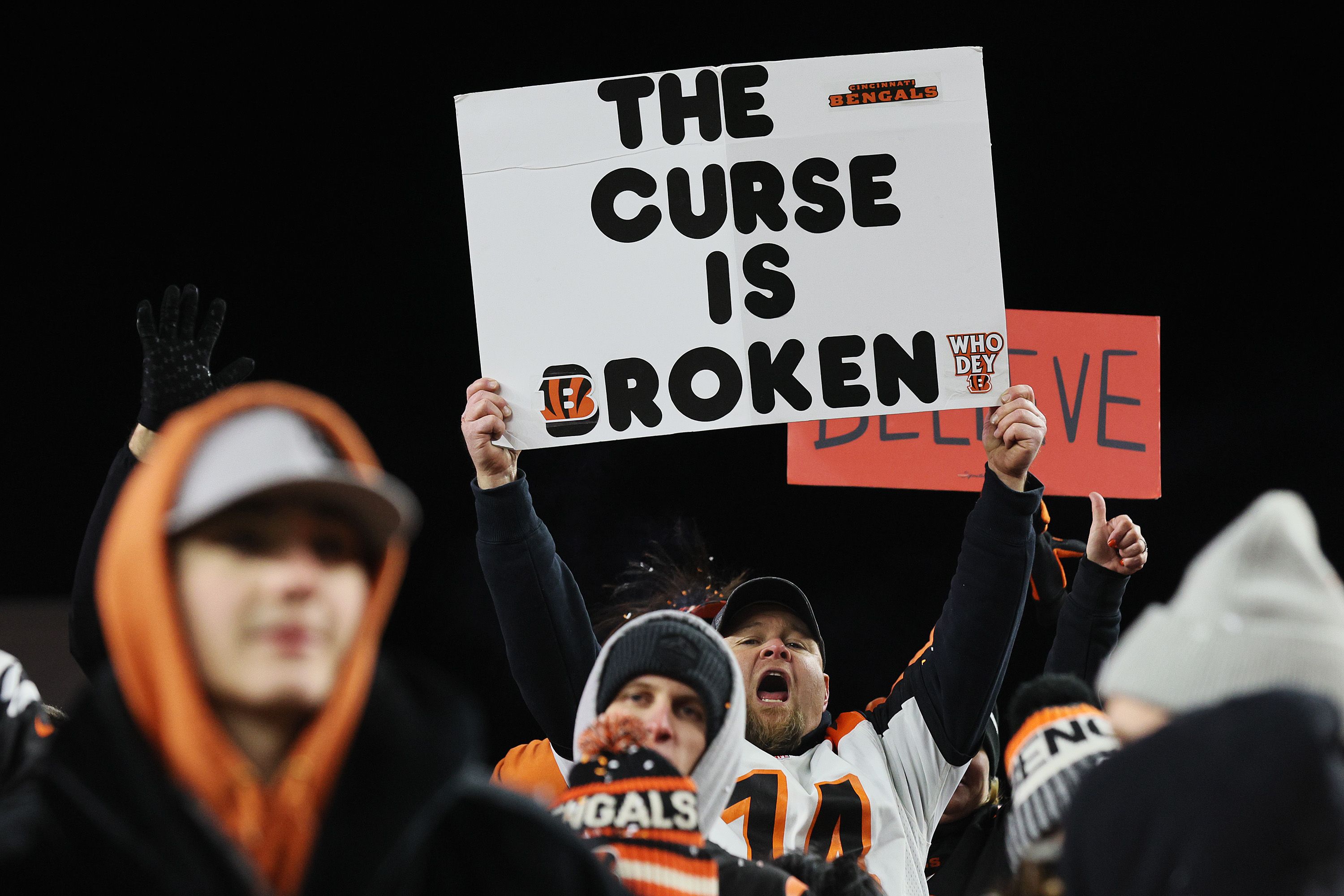 Super Wild Card Weekend yielded little excitement, with an average margin of victory of 17 points. Thankfully, the best matchups are still to come in the divisional round.
Looking ahead:
Saturday: Bengals at Titans (-3.5); 49ers at Packers (-5.5)
Sunday: Rams at Buccaneers (-3); Bills at Chiefs (-2.5)
Weekend wrap-up...
AFC: Cincinnati ended a 31-year drought, while Buffalo and Kansas City impressed in blowout wins.
Bengals 26, Raiders 19: The first text message was sent in 1992. The last Bengals playoff win, prior to Saturday, was in 1991. Text your hearts out, Cincinnati!
Bills 47, Patriots 17: Josh Allen and the Bills were near-perfect in Buffalo, becoming the first NFL team ever to go an entire game without punting, kicking a field goal, or turning the ball over.
Chiefs 42, Steelers 21: After a slow start, Patrick Mahomes erupted in historic fashion, throwing 5 TD in under 11 minutes (!!!) Ladies and gentlemen, vintage Mahomes has returned.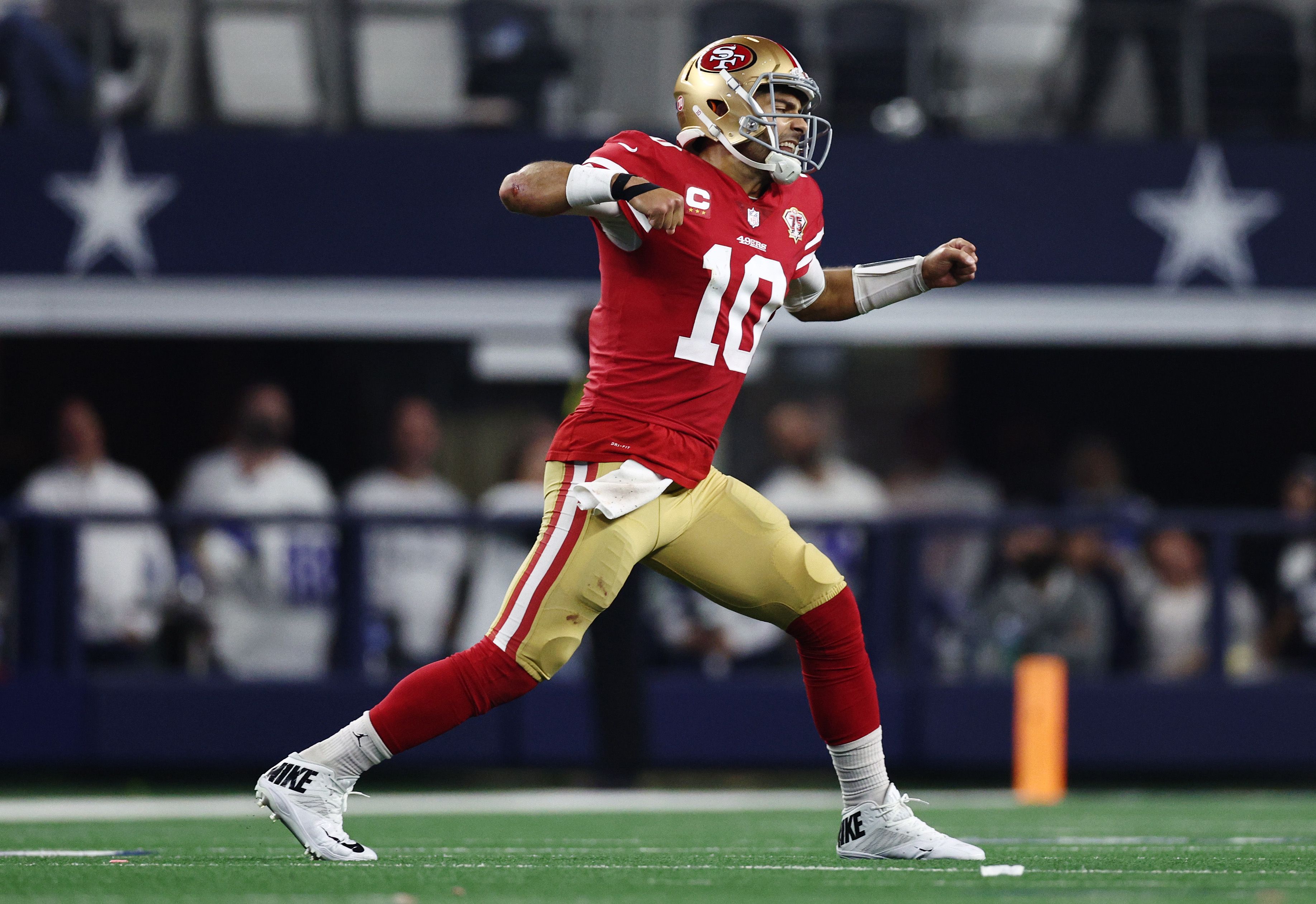 NFC: Los Angeles and Tampa Bay cruised, while San Francisco took down Dallas at Jerry World.
Rams 34, Cardinals 11: Matthew Stafford's 13-year quest for his playoff victory is finally complete. Rough end to the season for Arizona, which started 7-0 before losing 7 of its last 11 games (this one included).
49ers 23, Cowboys 17: The first-ever postseason matchup between two franchises with 5+ Super Bowls ended in disaster for Dallas, which has failed to reach the NFC title game in 11 straight playoff appearances.
Buccaneers 31, Eagles 15: Tom Brady got the best of Jalen Hurts, the 28th different QB he's beaten in the postseason. The 44-year-old is now a mind-boggling 35-11 in the playoffs (5-0 with the Bucs).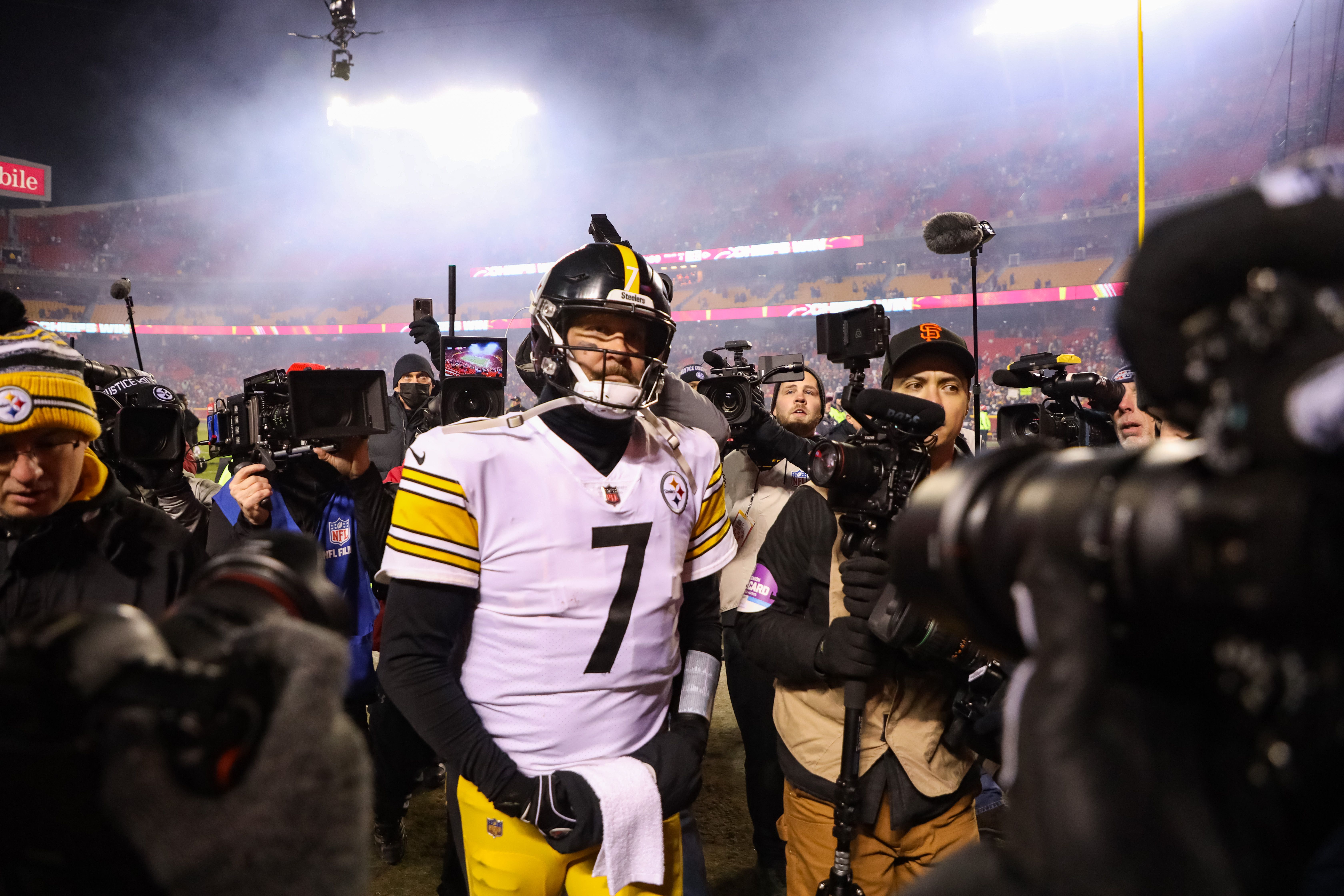 Farewell, Big Ben ... Ben Roethlisberger didn't use the word retirement on Sunday, but he called his 18-year Steelers career "a blessing." The 39-year-old ranks in the top 10 of nearly every major passing category.
"God blessed me with an ability to throw a football, and blessed me to play in the greatest city, Pittsburgh, with the greatest fans and the greatest team and players. It's just been a blessing and I'm so thankful."
— Ben Roethlisberger
Go deeper:
3. 👟 The best story in sports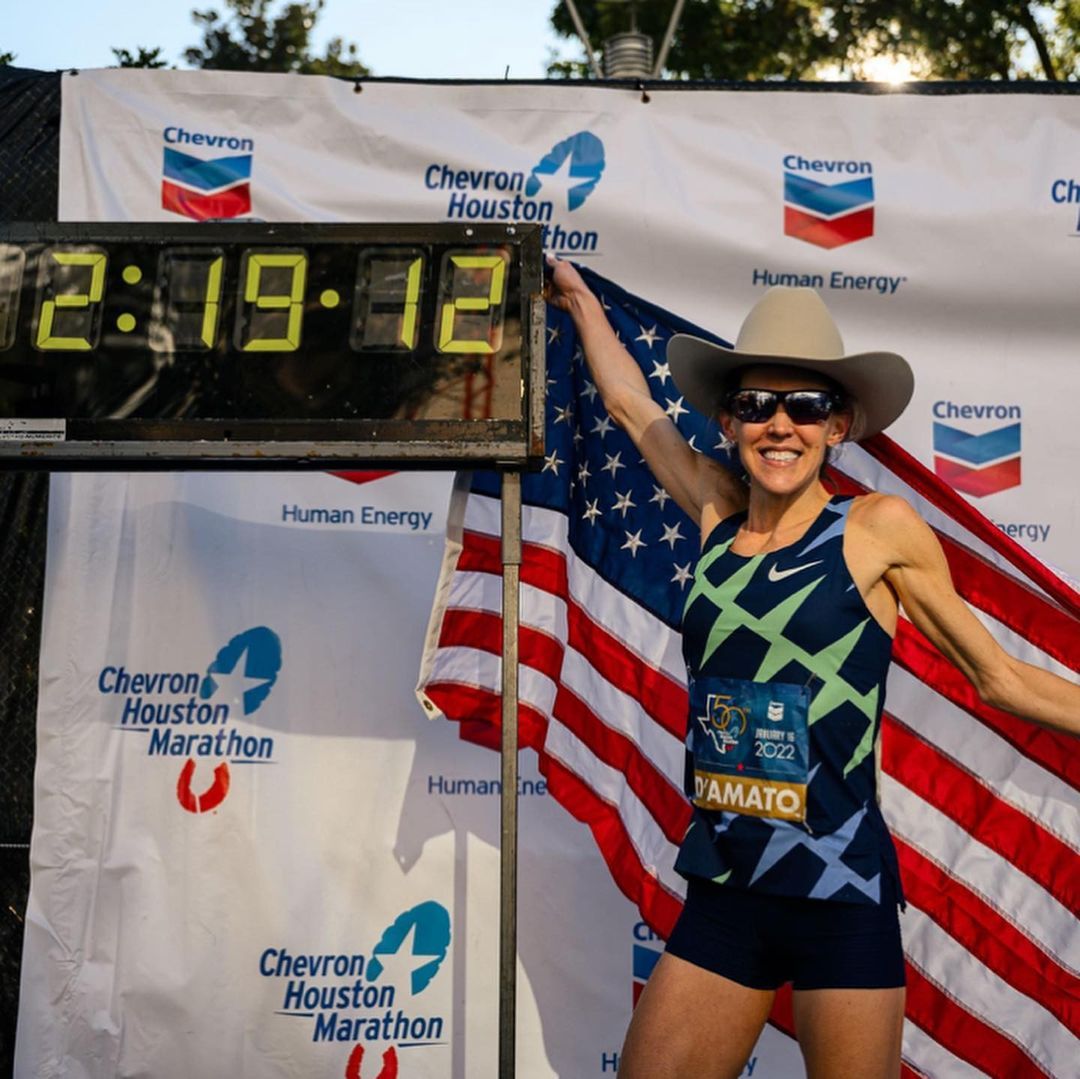 Keira D'Amato, a 37-year-old mother of two, smashed the American women's marathon record on Sunday, winning the Houston Marathon with a time of 2:19:12.
D'Amato quit running after college, had two kids and became a real estate agent. She thought her racing career was over.
She slowly started running again when her husband was deployed, and now she's etched her name in the history books.
The bottom line: This is the best story in sports right now — the kind they make movies about. It's also an important reminder that it's OK to take breaks in life, and that it's never too late to start again.
4. ⚡️ Lightning round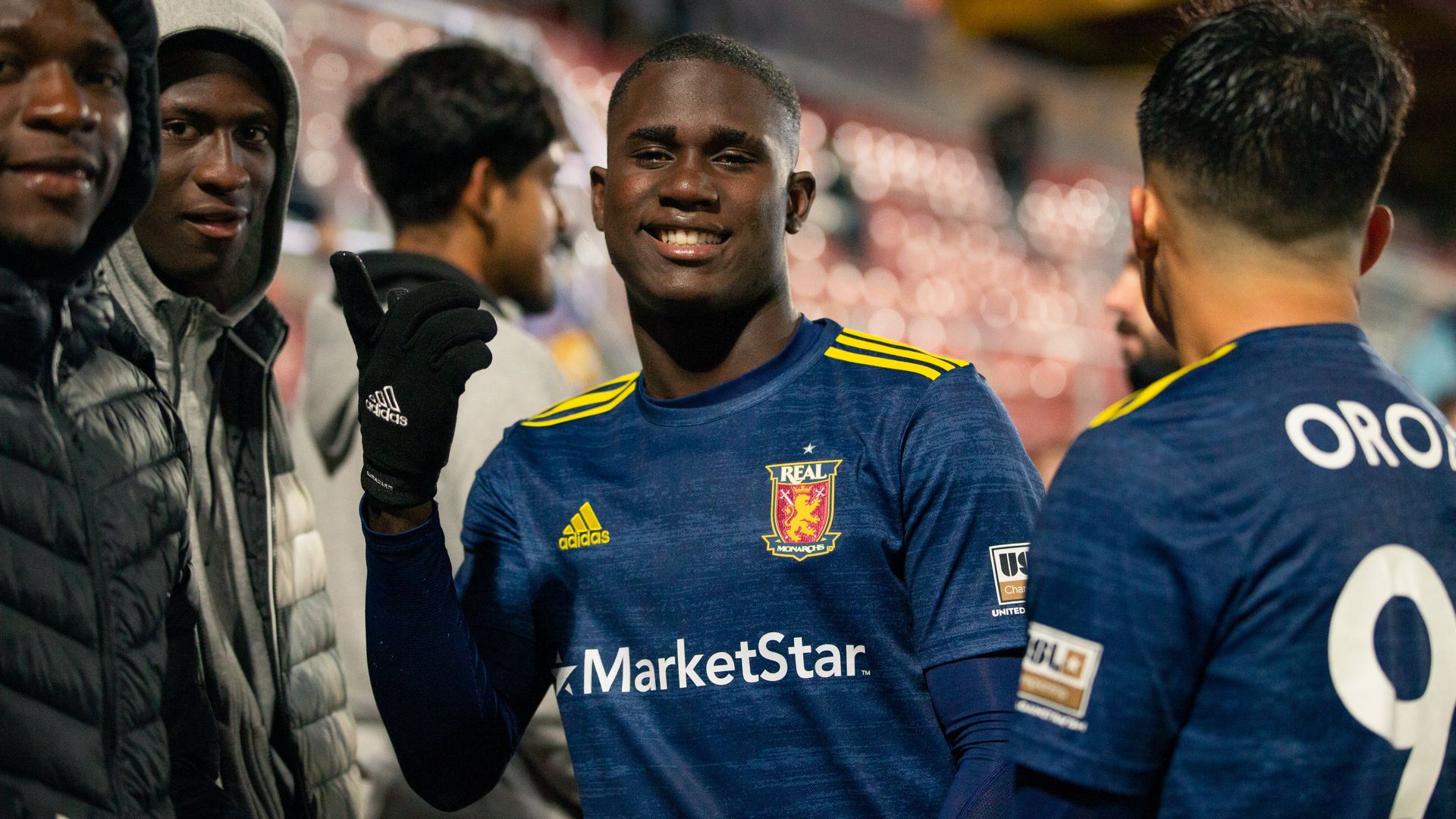 ⚽️ MLS phenom: Axel Kei, 14, has signed a homegrown contract with Real Salt Lake, making him the youngest MLS signing ever. He's 153 days younger than Freddy Adu was when he signed with DC United in 2004.
🥇 Empty Olympics: Tickets will not be sold to the general public for next month's Beijing Olympics in response to COVID-19. Select groups will be invited to be present on site.
🏀 Wild stat: James Harden, Kevin Durant and Kyrie Irving have played together in just 16 of the Nets' 113 games (14%) since Harden arrived. That number will get even lower with Durant out 4-6 weeks (sprained MCL).
⚽️ Good read: Is this stadium in England or Wales? The team needs to know. (Rory Smith, NYT)
"Chester FC's stadium parking lot is in England and its field is in Wales. In a pandemic, that's a problem."
5. 🏀 Men's poll: A week of upsets
No. 1 Gonzaga is back on top for the first time since Week 3, despite earning fewer first-place votes than No. 2 Auburn, Jeff writes.
The Bulldogs are the first team in the past 25 seasons to score 60+ points in the first half of three consecutive games against D-I opponents. They average 90.9 points per game, best in the nation.
The Tigers have their best ranking since 2000, thanks to a rededication to defense after last year's sub-.500 campaign. They're led by star freshman Jabari Smith, who could be the No. 1 pick in July.
State of play: Last week, 13 ranked teams lost. Saturday was especially chaotic, with four top-12 teams falling at home to unranked opponents: No. 1 Baylor (Oklahoma State), No. 5 USC (Oregon), No. 10 Michigan State (Northwestern) and No. 12 LSU (Arkansas).
In: No. 22 Loyola Chicago entered the poll for the first time this season, while No. 25 UConn returned after a four-week absence.
Out: Since peaking at No. 6 five weeks ago, Alabama has gone 3-5, dropping out of the poll entirely. Seton Hall is also out.
Go deeper: Why Auburn is rising fast (The Athletic)
6. 🏀 Women's poll: No more unbeatens
South Carolina is No. 1 for the 11th straight week, while Oklahoma vaulted nine spots to No. 14 after beating Baylor.
Of note: With Colorado losing to Stanford on Friday, zero undefeated teams are left in D-I basketball — men or women.
Go Ducks: The Oregon women beat then-No. 7 Arizona and No. 9 UConn this week, and the men beat then-No. 3 UCLA and then-No. 5 USC. It's the first time since at least 2000 that a school had four top-10 wins in the span of a week.
Looking ahead: No. 4 NC State hosts No. 3 Louisville on Thursday in a game that could decide the ACC's regular-season champion.
Go deeper: Gamecocks make young fan's night (ESPN)
7. 🌎 The world in photos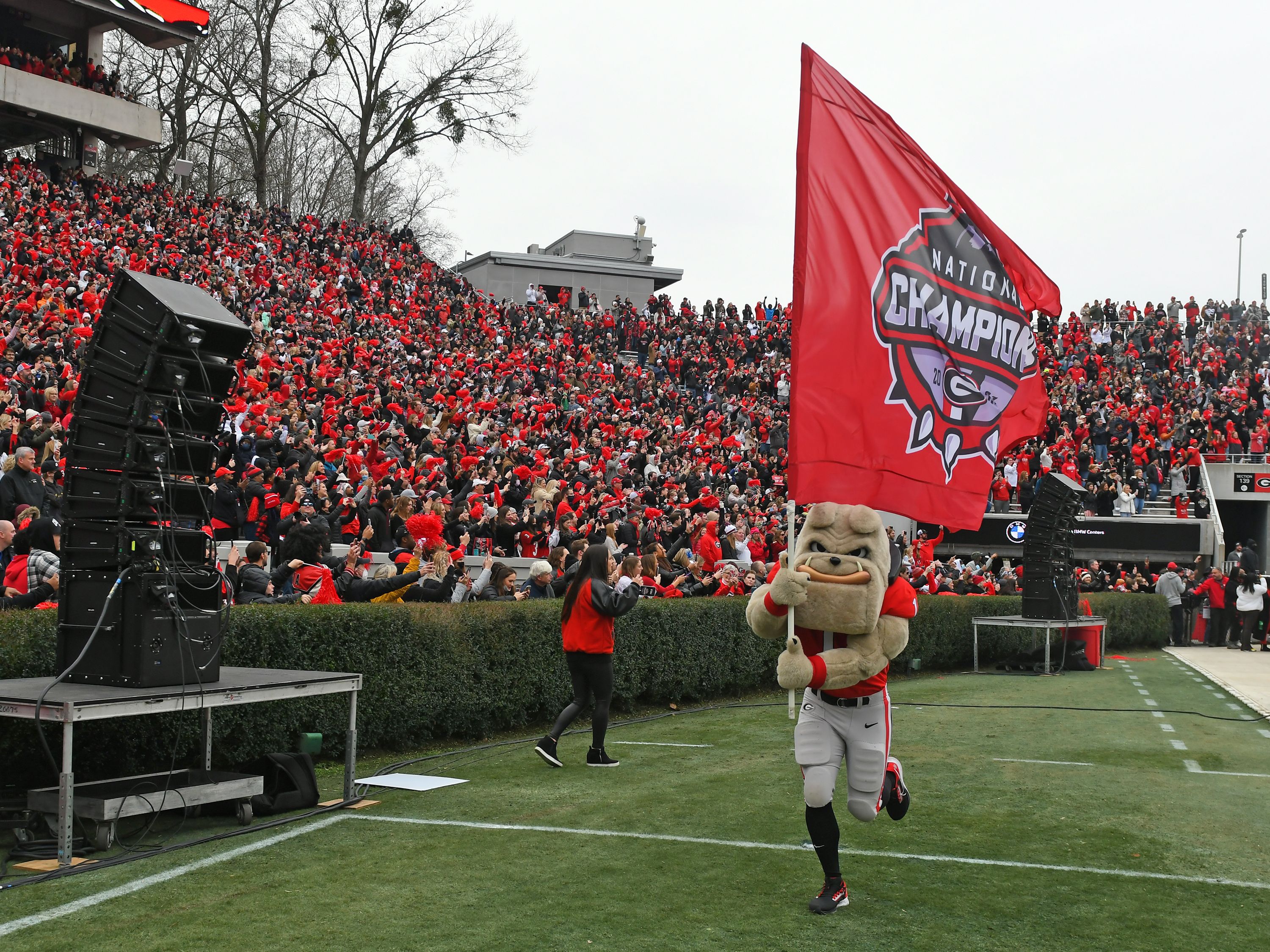 ATHENS, Ga. — Ten weeks after Braves fans packed downtown Atlanta to celebrate a title, Dawg Nation packed Sanford Stadium to celebrate a title of their own. What a time to be a sports fan in Georgia.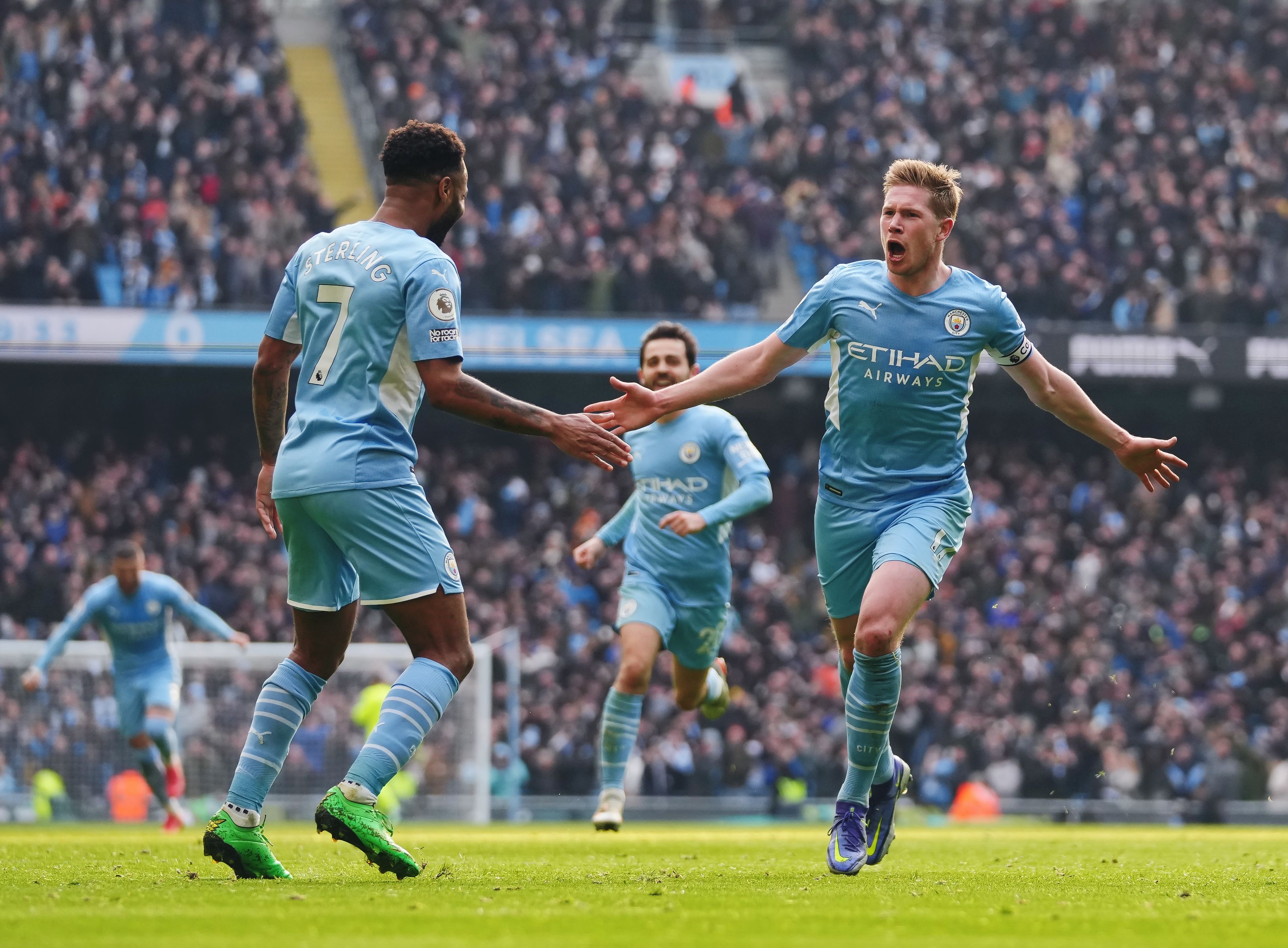 MANCHESTER, England — Kevin De Bruyne scored a beauty to lift Manchester City past Chelsea, 1-0, and all but guarantee City a Premier League title (11 points ahead of Liverpool, 13 ahead of Chelsea).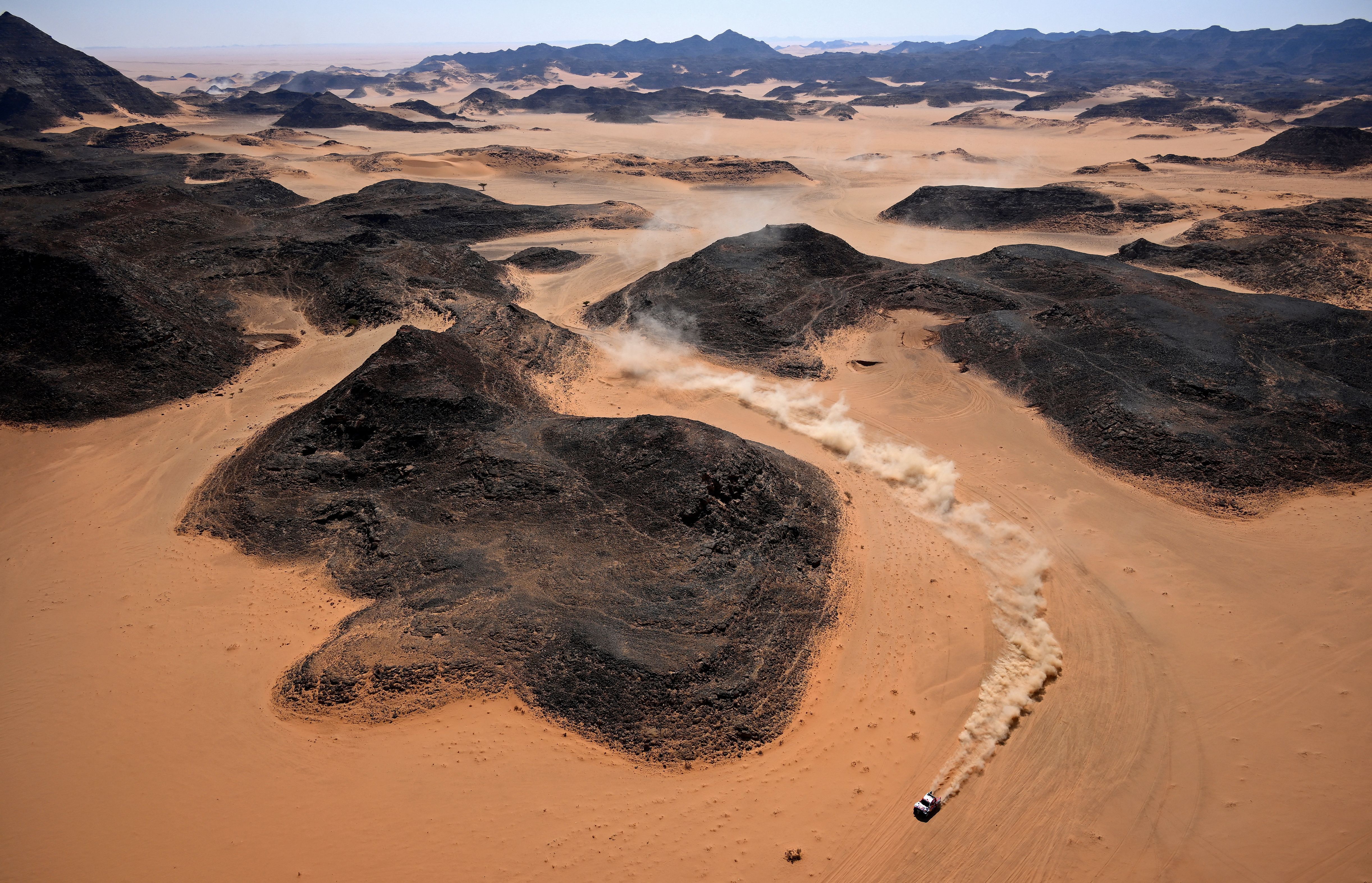 WADI AD-DAWASIR, Saudi Arabia — The 2022 Dakar Rally concluded over the weekend, with 750 competitors in 430 vehicles arriving in Jeddah after traversing nearly 5,000 miles.
8. 📺 Watchlist: Tennis and hoops
The Australian Open is under way in Melbourne, and the Djokovic-less field provides plenty of intrigue.
How to watch: Most matches are played between midnight and 5am ET, but you can watch replays on the Tennis Channel, ESPN2 and ESPN+.
Catch up quick: The two highest seeded American women, No. 11 Sofia Kenin and No. 18 Coco Gauff, already lost.
More games:
9. 🏈 NFL trivia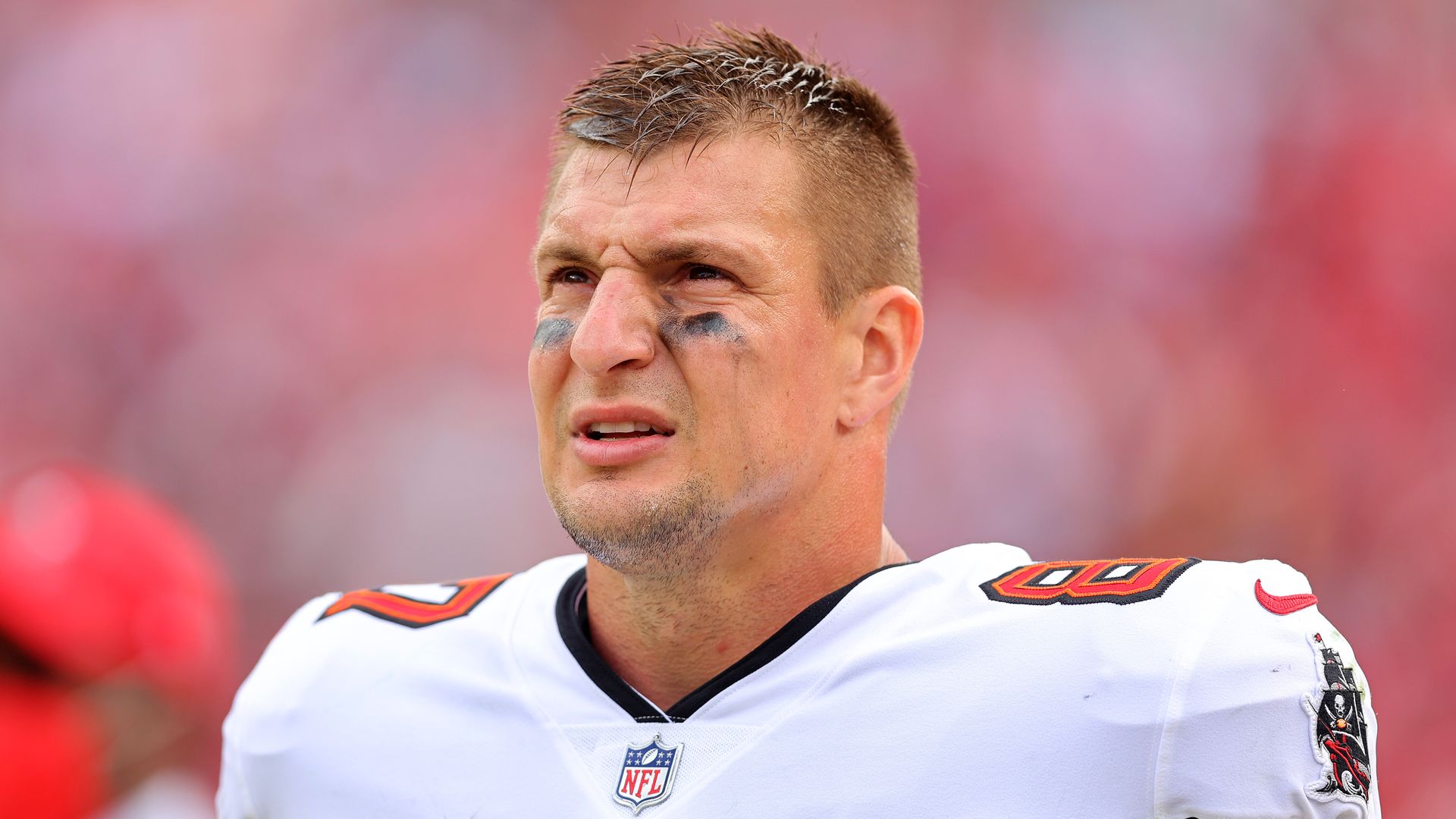 Rob Gronkowski passed Reggie Wayne on Sunday for third all-time in postseason receptions (94).
Question: Which two players does he trail?
Hint: Same first initial.
Answer at the bottom.
10. 🎥 Top plays: MLK weekend edition