Axios Sports
April 28, 2021
👋 Good morning! Nice work on the song submissions — really good stuff. We put together a playlist at the bottom of today's edition. Let's sports.
Today's word count: 2,057 words (8 minutes).
1 big thing: 📚 Grisham's new sports novel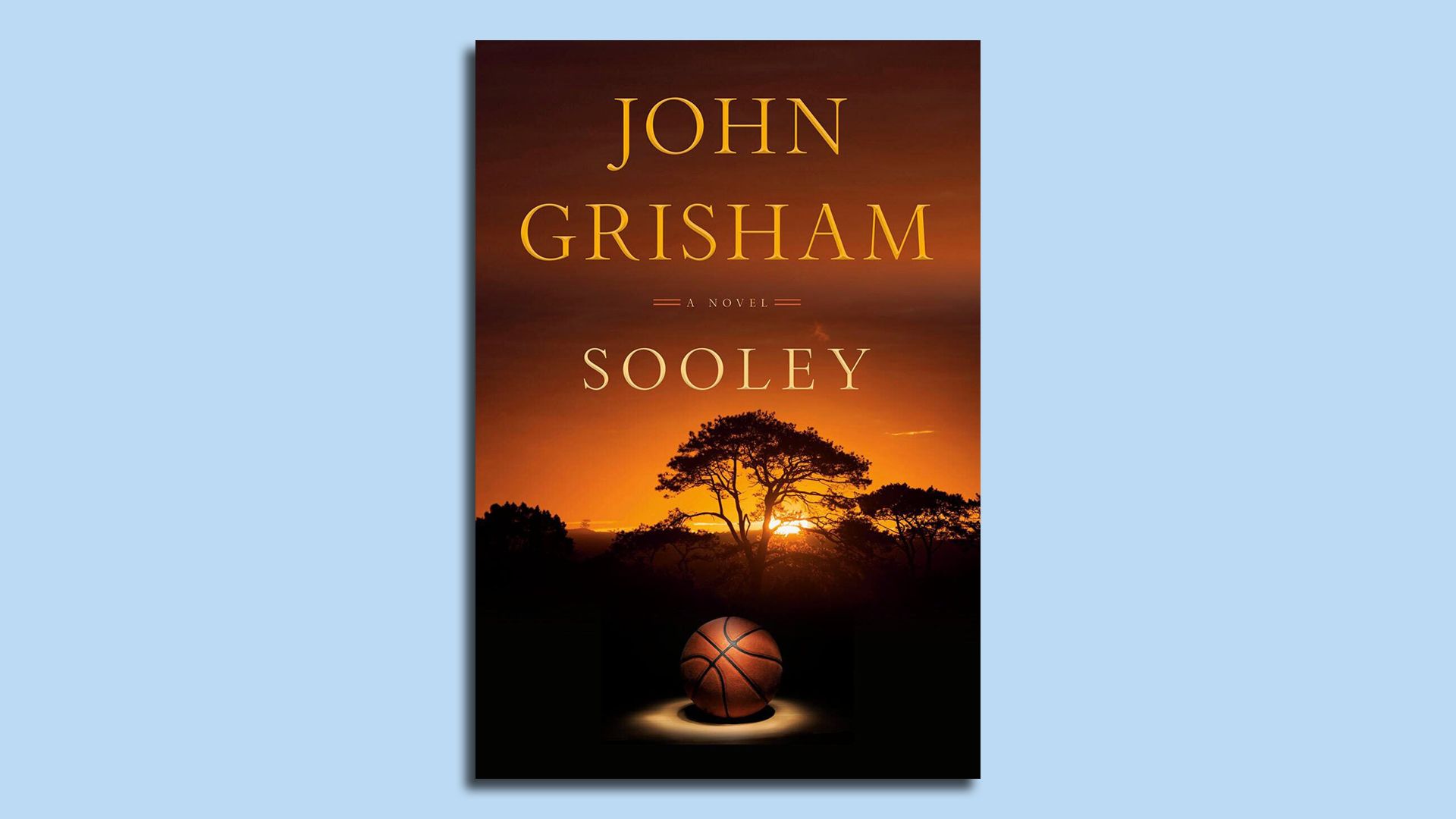 John Grisham has spent the past 30 years churning out legal thrillers and courtroom dramas. His next act: A basketball novel.
New book: "Sooley" (available now) tells the story of 17-year-old Samuel Sooleymon, who leaves his family behind in a Sudanese refugee camp to chase his dreams of playing college basketball.
This is book No. 46 for Grisham, who hasn't gone a year without publishing a book since first releasing "The Firm" in 1991. Wild.
I spoke with the prolific best-selling author about the origins of "Sooley," his writing process, what he's reading and more.
Highlights from our chat...
What inspired you to write "Sooley"?
I've written two football novels and a baseball novel, and I've always wanted to do basketball. I love sports, and I'm a big college basketball fan.
The idea first came to me about three years ago after reading an article about a youth basketball team from South Sudan. I'd also watched some great African players like Virginia's Mamadi Diakite in the ACC, so the story just kind of slowly came together.
When March Madness was canceled last year, it was a shock. I had to have my basketball fix — so I just started writing a novel.
Are there any similarities between writing a legal thriller and writing a basketball novel?
One challenge with "Sooley" was the sheer number of games in a college basketball season, and thus in the story. I was really worried about spending so much time on the games and boring the reader.
It reminded me of writing courtroom dramas, which are very challenging because most of the action in the courtroom is pretty dull and trials can go on for days. I thought about those similarities a lot while writing this.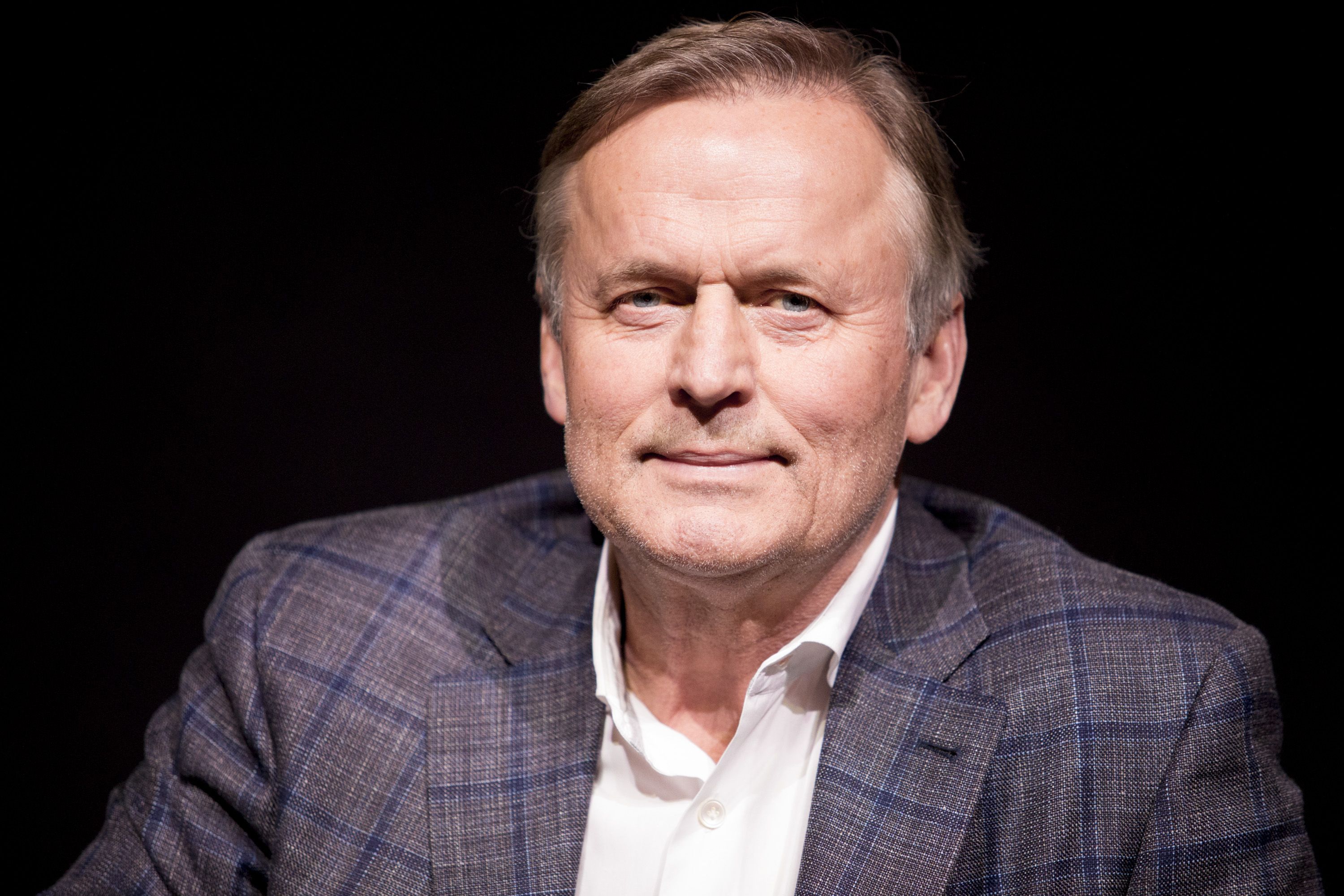 What's your writing process?
I try to write 1,000 words a day, five days a week. I'm very disciplined about it, but I've also been doing it for 30 years so it's second nature now.
We live on a farm about 10 miles south of Charlottesville, Virginia, way out in the country. I have an office behind the house, and that's where I start writing each morning around seven.
I write for four or five hours — never past noon. My first two books were written in longhand, but now I use a big fancy Apple computer with "Pages" software.
I try to stop in the middle of a sentence when the writing is good, so I have something to come back to the next day. That's one thing I learned from Hemingway — always stop when you have a good thought going.
Any more sports novels in your future?
There's nothing in the works, but I could maybe see myself writing a funny nonfiction book about golf. I took up the sport at the age of 55, which is absolute insanity, and it's just such a love hate relationship.
I haven't written a single word and I'm not sure it's ever going to happen, but that's the only possible sports book left in me.
What are you reading right now?
The biography of Philip Roth, who was a writer I admired. It's a thick book — about 700 pages — so I'm going to take my time with it.
I also read a lot of nonfiction about subject matters that I might write about. I'm fascinated by the opioid crisis and have been for years, so I just started "Empire of Pain."
📚 Buy "Sooley"
2. ⚽️ Chart du jour: Sports' biggest stars
Four of the 10 most-followed athletes on Instagram are currently playing in the Champions League semifinal, Axios' Jeff Tracy writes.
Real Madrid's Marcelo and Sergio Ramos drew 1-1 with Chelsea in the first leg on Tuesday. The second leg is next Wednesday in London.
PSG's Neymar and Kylian Mbappé host Manchester City today in the first leg of their matchup (3pm ET, Paramount+).
The bottom line: Soccer stars dominate this list, which isn't surprising given the sport's global reach. But it's still shocking to see the following of someone as famous as LeBron James pale in comparison.
3. 🐎 Five friends, one magical horse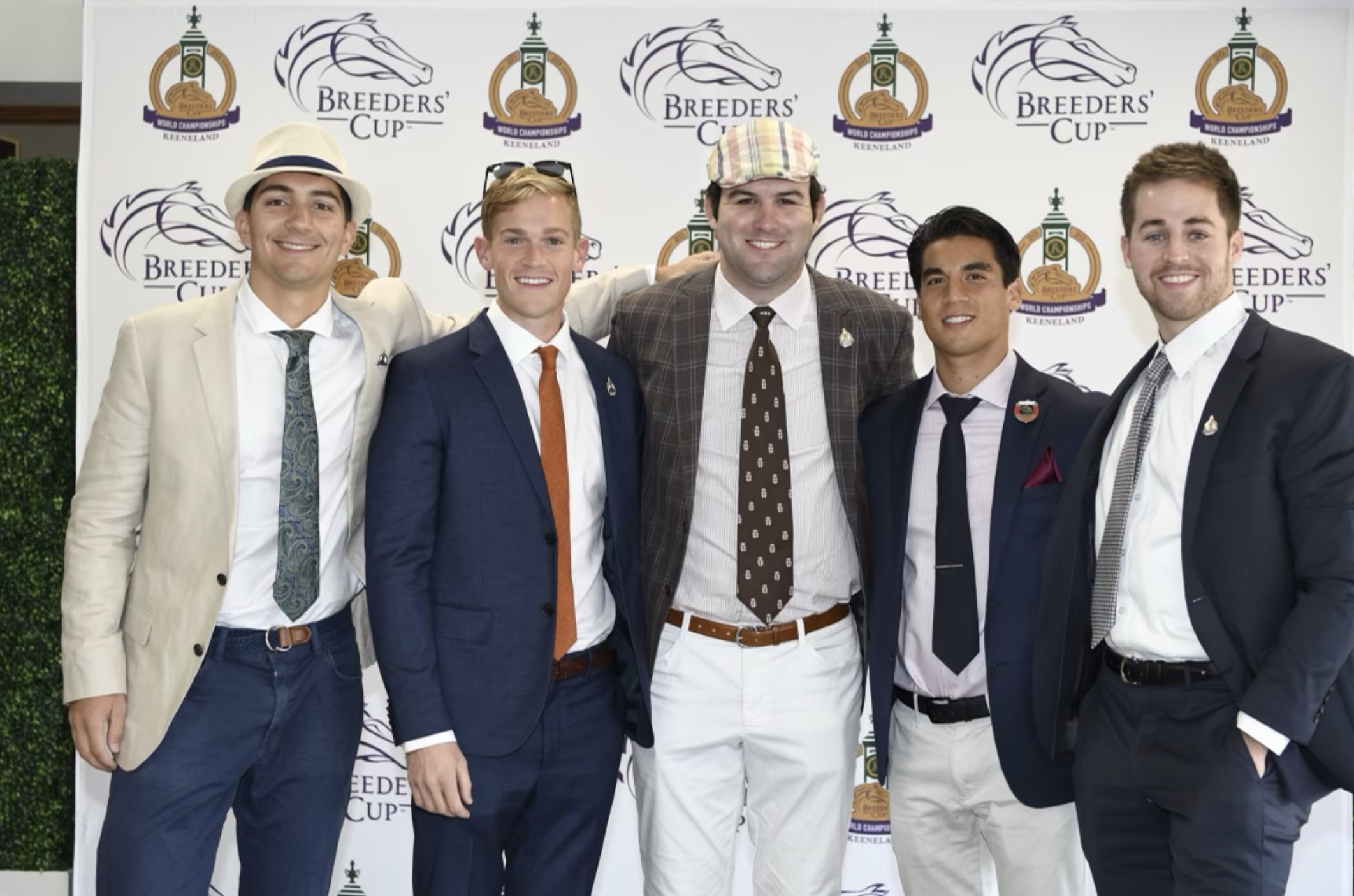 Five college football buddies bought a horse on a whim as a way to "keep the friendship going." Now, Hot Rod Charlie is preparing to run in Saturday's Kentucky Derby, Jeff and I write.
The backstory: Reiley Higgins, Patrick O'Neill, Alex Quoyeser, Eric Armagost and Dan Giovacchini were teammates and best friends at Brown. After graduating in 2014, they all ended up in California.
One afternoon, they were discussing fun things to do as a friend group when someone suggested they buy a horse.
O'Neill's uncle, Doug, is a world-class horse trainer, so that helped open some doors since all five friends were new to the sport. In 2019, they formed Boat Racing LLC, and their adventure began.
After striking out with their first two horses, Hot Rod Charlie — or "Chuck," as they call him — scored a surprising second-place finish at last fall's Breeders' Cup Juvenile.
Now he's in the Derby, and he's not just participating in the fastest two minutes in sports — he has the fourth-best odds to win.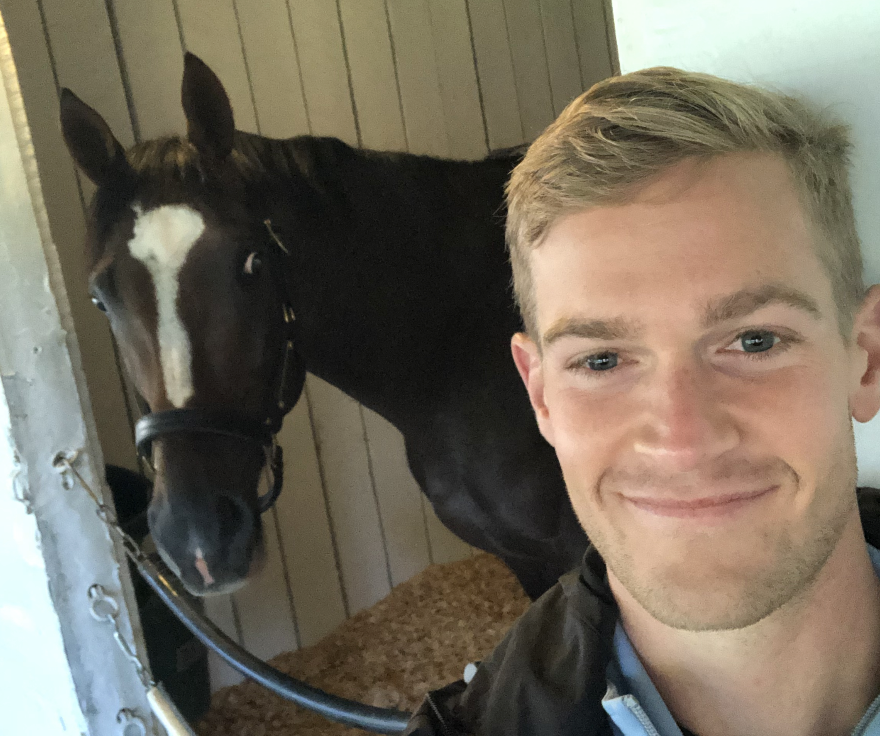 What they're saying: "When we got into this three years ago, we could have never imagined we'd be in this place," says Higgins.
"It's not like we're spending top dollar or anything; we just hit the absolute jackpot. It's been a crazy ride."
"We all assumed we'd just be getting together for races in California, but now it's become places like New Orleans and Kentucky, and we have no idea what else is in store."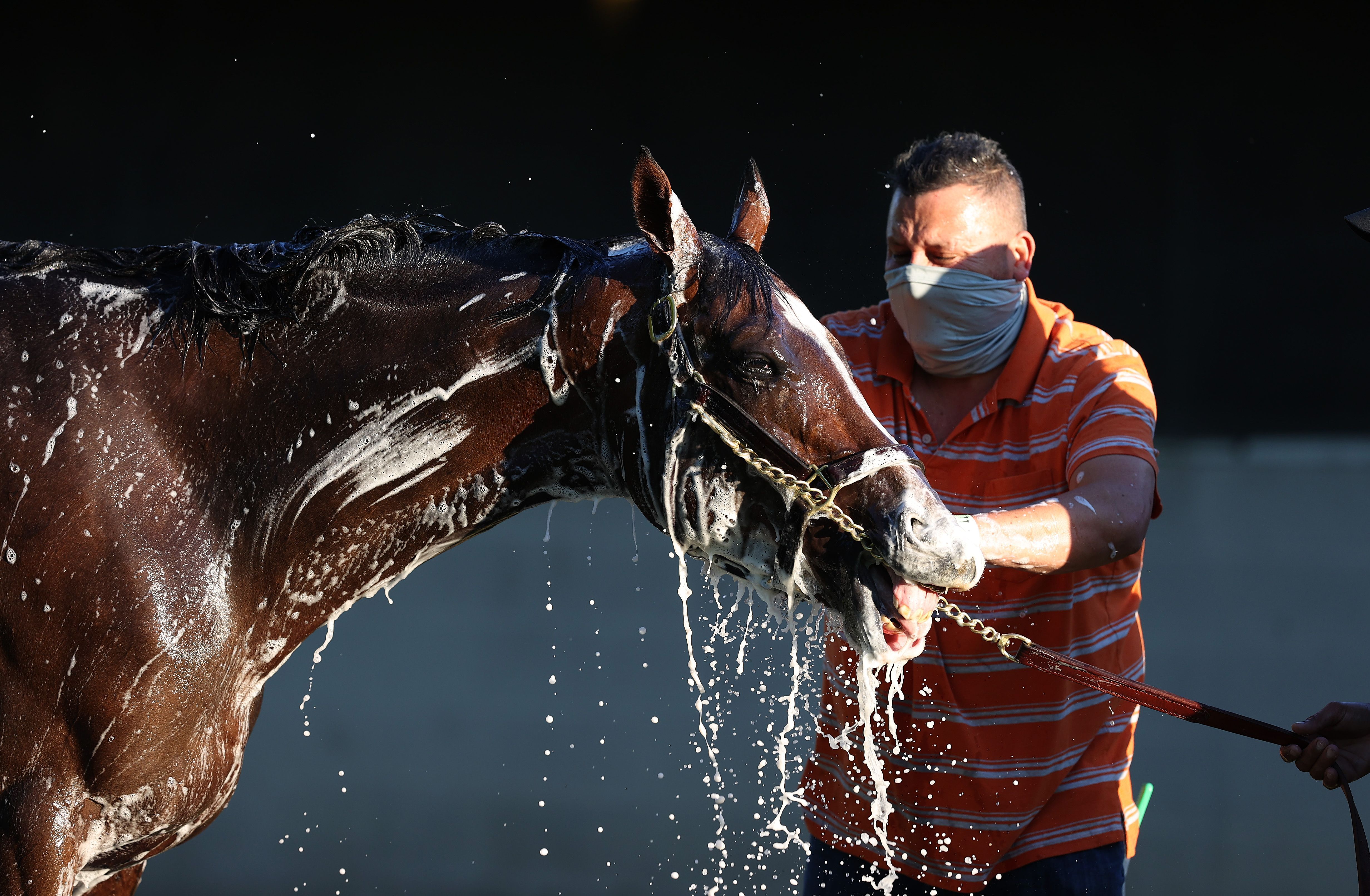 Checking in: After flying into Louisville on Sunday, the Boat Racing crew spent most of Monday working remotely from their shared Airbnb.
Their day jobs: Higgins and Armagost work in finance, O'Neill is VP of sales for a sports apparel brand, Quoyeser is an operations manager at Lyft, and Giovacchini co-founded a company called Tango.
"We're probably the only owners in Kentucky Derby history who had to take PTO to watch our horse run," said Quoyeser.
The latest: Hot Rod Charlie drew the No. 9 slot in Tuesday's post position draw. Only four horses have won from that starting gate, with the most recent coming in 1972 (Riva Ridge).
We'll check back in with this crew on Friday to hear how the rest of their week went and get an inside look at how their team is preparing for Saturday's race.
4. 🏀 G League shakeup: Nuggets in, Suns out
The NBA G League is undergoing a minor facelift ahead of the 2021-22 season, with affiliation changes and international expansion, Jeff writes.
Driving the news: The Nuggets, formerly one of the two teams without an affiliate, announced Tuesday that they will take over Detroit's old partnership with the Grand Rapids Drive (new name coming soon).
The Pistons recently bought the Suns' G League team, moving them to Detroit and renaming them the Motor City Cruise.
The Pelicans are moving their affiliate — the Erie BayHawks — to Birmingham, Alabama. They held a name-the-team contest, but have yet to unveil their new identity.
The intrigue: In addition to this game of musical chairs, the G League is also adding new teams, with the two latest additions representing major steps forward for the 20-year-old league.
G League Ignite is an unaffiliated team that offers high school grads upwards of $500,000 to join the G League in lieu of going to college.
The Capitanes de Ciudad de México, formerly of the LNBP, will become the first team outside the U.S. and Canada. They were supposed to join last year, but postponed due to the pandemic.
The big picture: In the span of just 20 years, the NBA has built its own minor league system, with franchises now using the G League for everything from player development to post-injury rehab assignments.
Only two teams are currently without an affiliate for the 2021-22 season — the Trail Blazers and Suns.
Once they add their own squads and make it 30-for-30, the G League will truly be the NBA's version of Triple-A baseball.
Go deeper: The evolution of the G League (RealGM)
5. 🏈 NFL draft notepad: One day out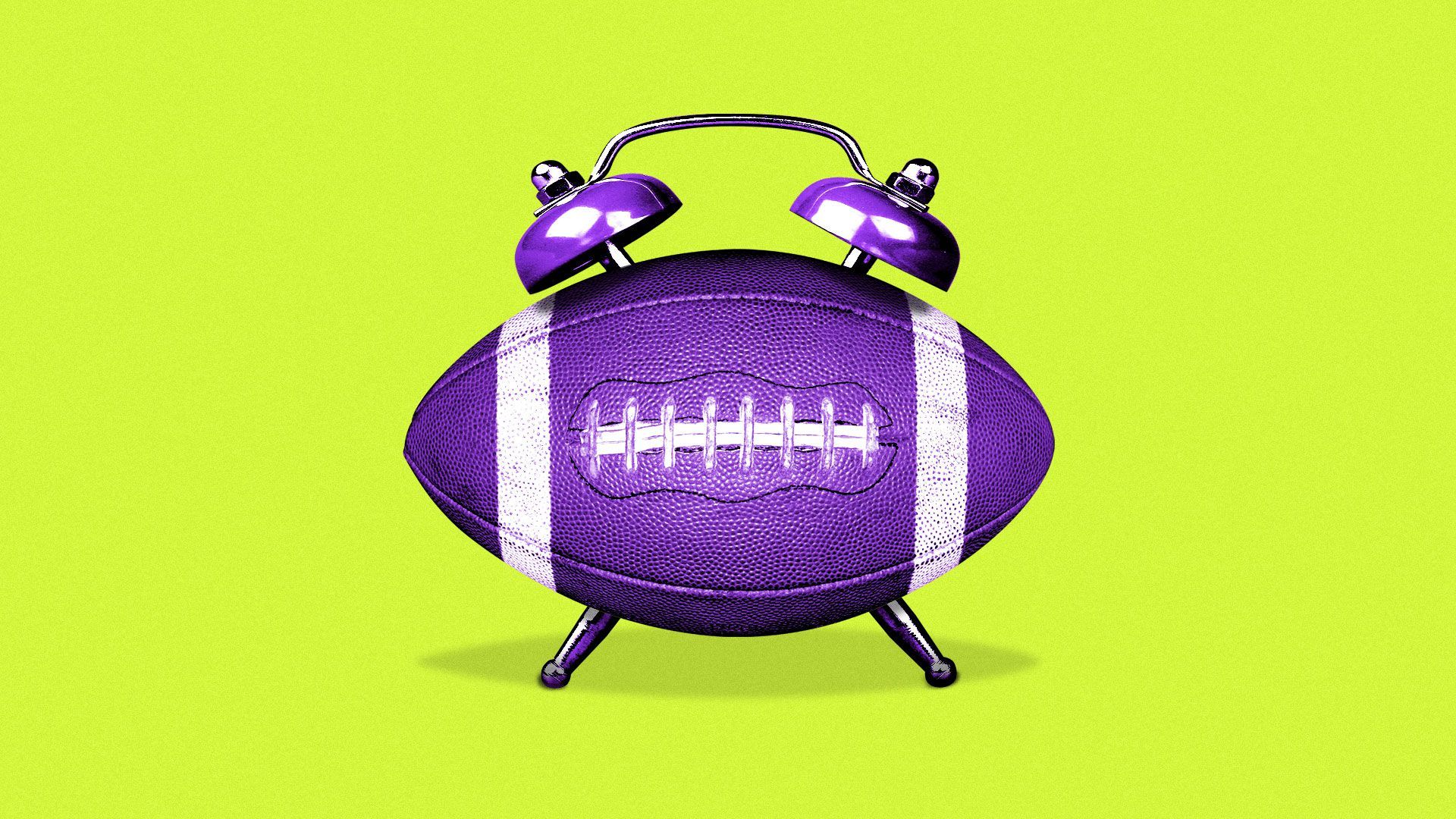 The NFL Draft begins tomorrow, and though the potentially historic QB class has been getting most of the attention, it's hardly the only thing worth watching, Jeff writes.
Notes:
6. 📈 TIME: 100 most influential companies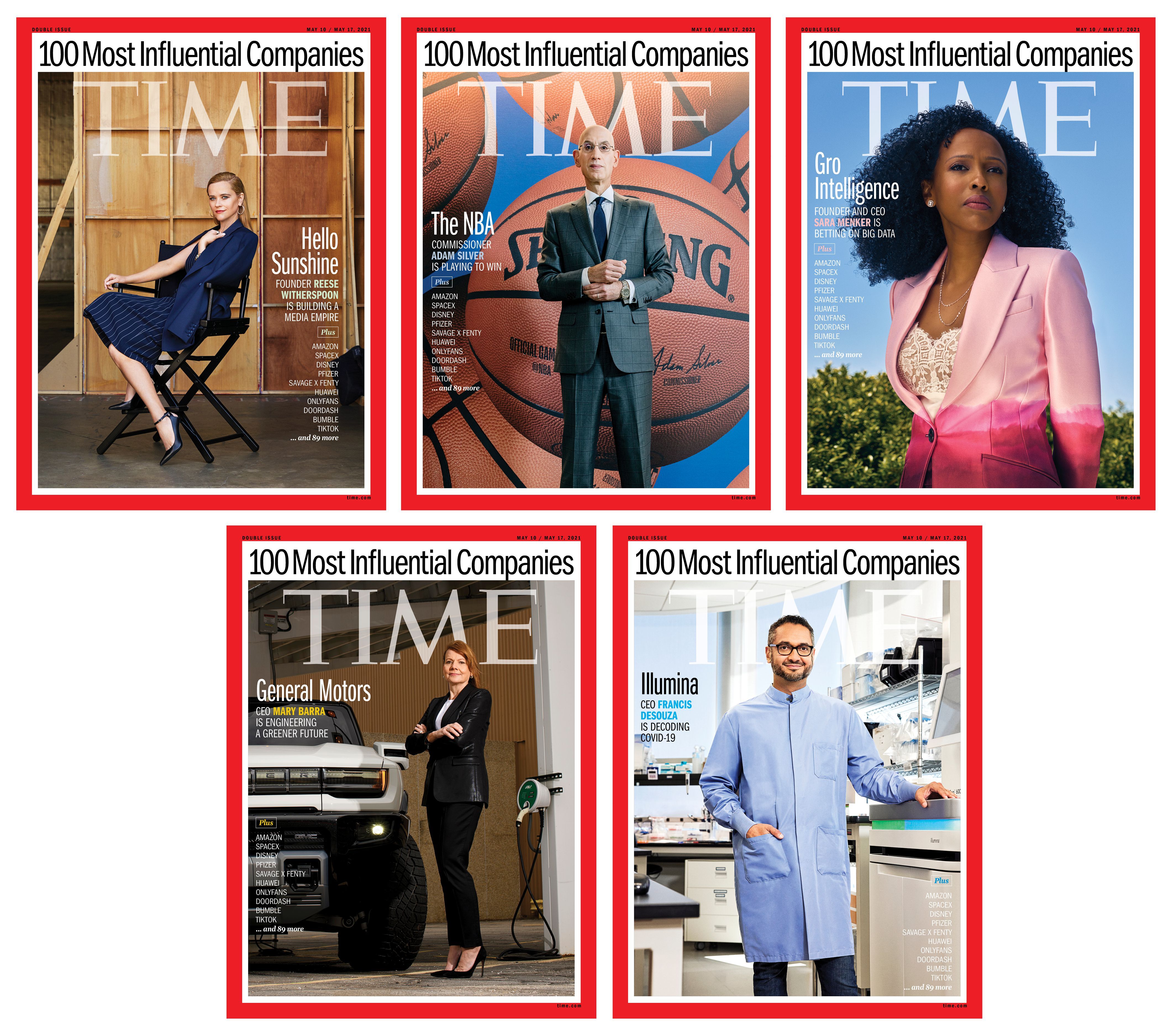 Time revealed its first list of the world's "100 Most Influential Companies," with five covers:
Reese Witherspoon, Hello Sunshine
Adam Silver, NBA
Sara Menker, Gro Intelligence
Francis deSouza, Illumina
Mary Barra, GM
🔦 Sports spotlight: Eight sports brands made the list, which was broken into five sections: pioneers, leaders, innovators, titans and disruptors.
7. ⚡️ Lightning round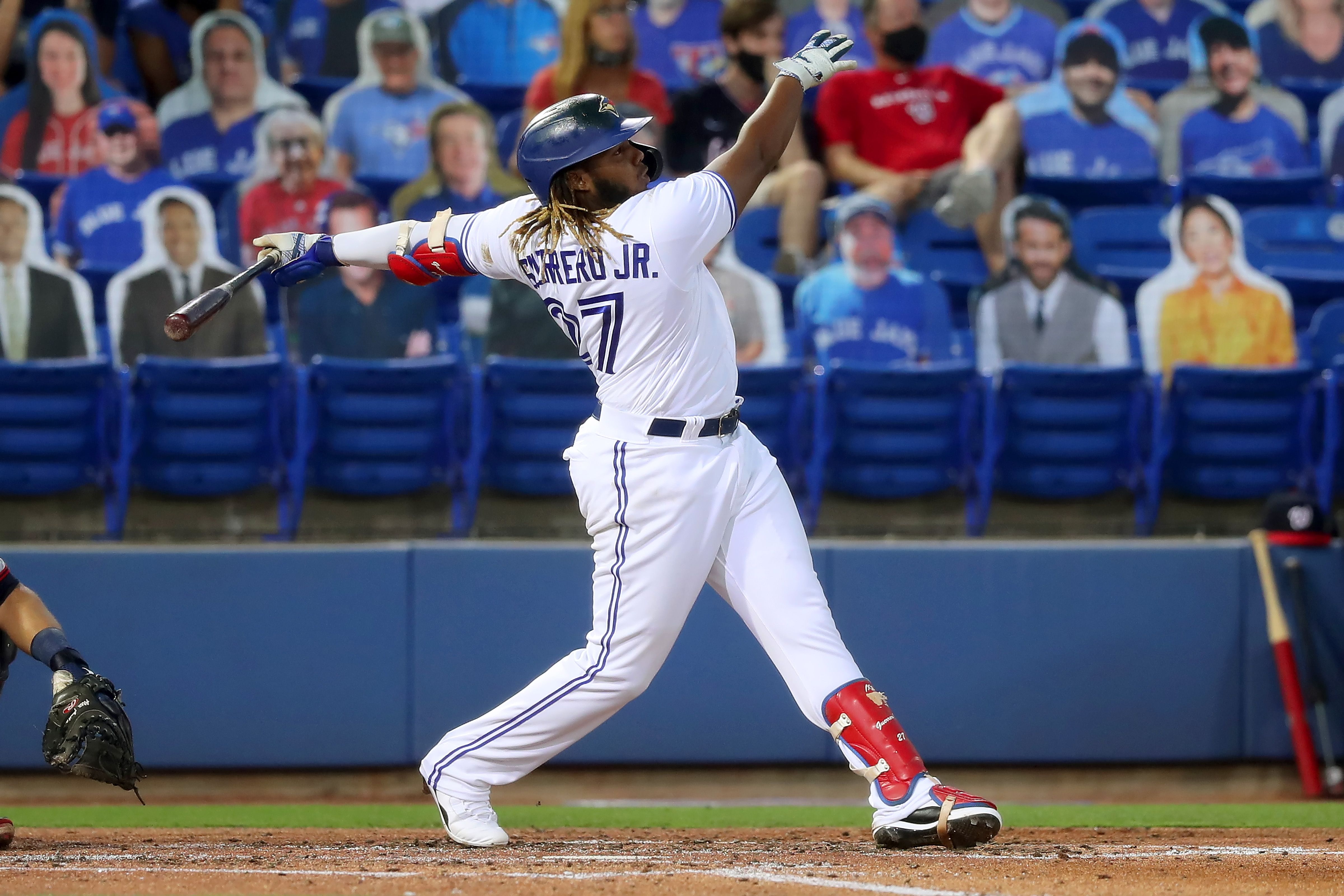 ⚾️ Star of the night: Vladimir Guerrero Jr. launched three bombs against the Nationals, single-handedly carrying the Blue Jays to a 9-5 win with the biggest night of his young career. Dad was loving it.
🎓 Emmert's new deal: The NCAA's Board of Governors has voted to extend president Mark Emmert's contract through 2025.
🏀 NBA tickets punched (2): The Nets secured a playoff berth on Tuesday, joining the Jazz as the only two teams that have clinched spots.
🏒 NHL tickets punched (5): The Lightning and Panthers clinched playoff berths on Tuesday, joining the Hurricanes, Golden Knights and Wild in the new-look postseason.
⛳️ Best thing I saw: Sports, man.
8. 📆 April 28, 1966: Celtics win eighth straight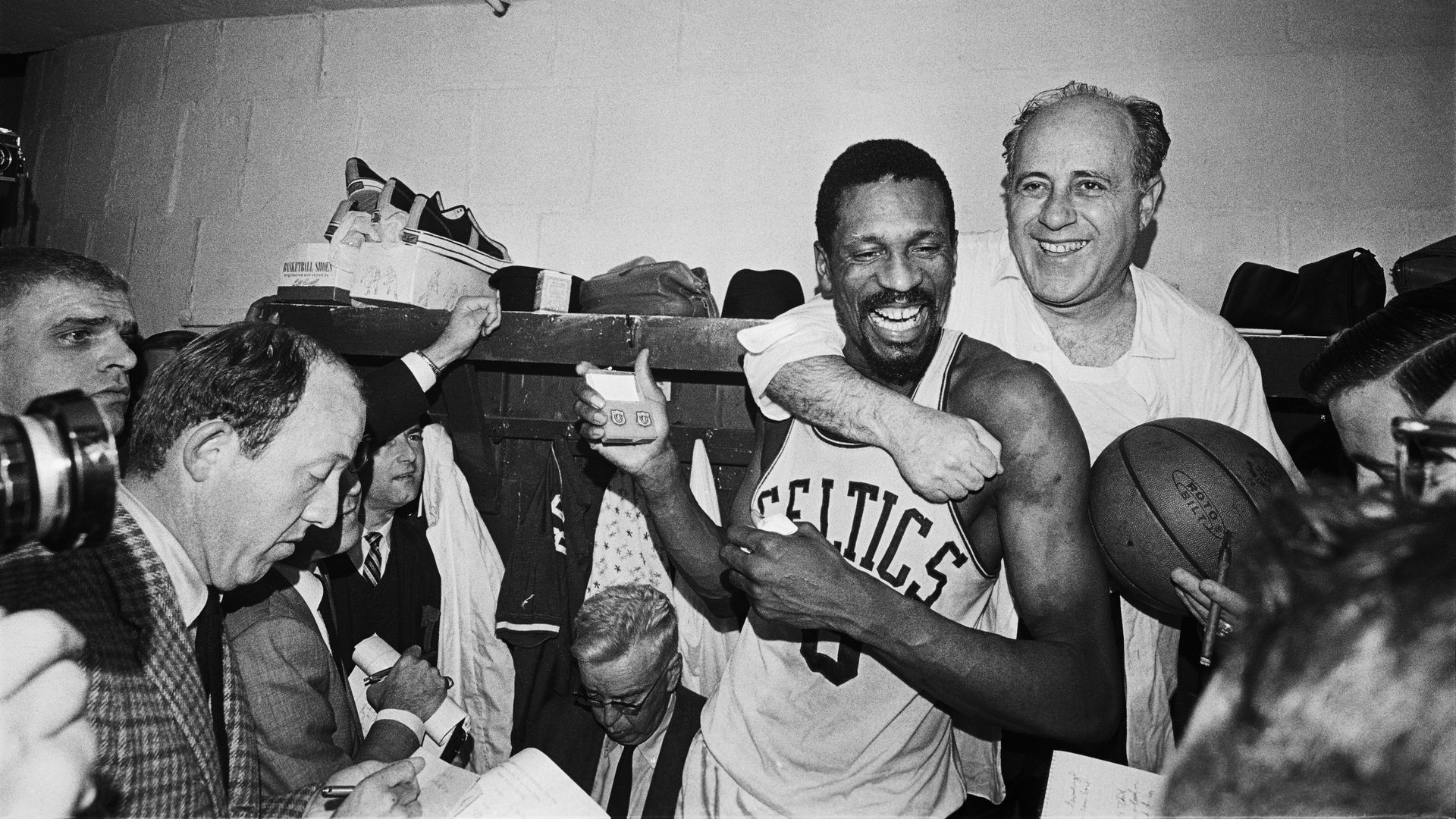 55 years ago today, the Celtics won their eighth straight NBA title, beating the Lakers, 95-93, in Game 7. No other team in history has won more than three in a row.
Series recap: The Lakers fought back from a 3-1 deficit to force Game 7, which wouldn't happen again until the Cavaliers famously came back from the same deficit to beat the Warriors in 2016.
Superstars abound: Bill Russell led a group of nine future Hall of Famers between the two teams.
Celtics: Russell, John Havlicek, Sam Jones, K.C. Jones, Tom "Satch" Sanders, Don Nelson (inducted as coach)
Lakers: Jerry West, Elgin Baylor, Gail Goodrich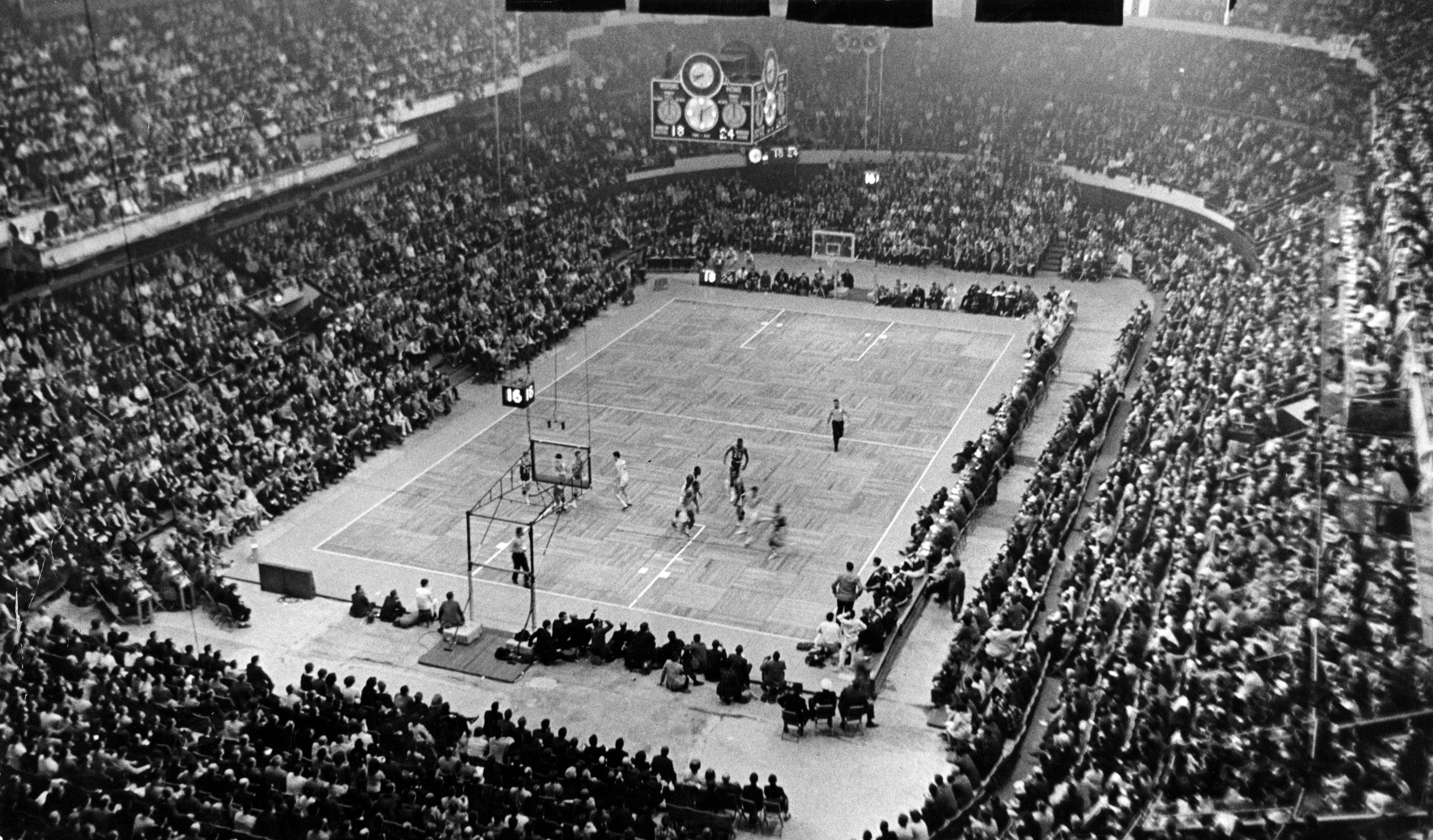 The backdrop: Celtics coach Red Auerbach had announced prior to the season that he'd be retiring, giving his opponents a full season's notice that this was their last shot to take him down. They failed.
Russell succeeded him as a player-coach, becoming the first Black head coach in the four major North American sports leagues.
Auerbach moved to the front office, where he rebuilt the aging Celtics and helped them win seven more titles ('68, '69, '74, '76, '81, '84, '86).
Go deeper:
9. ⚽️ Soccer trivia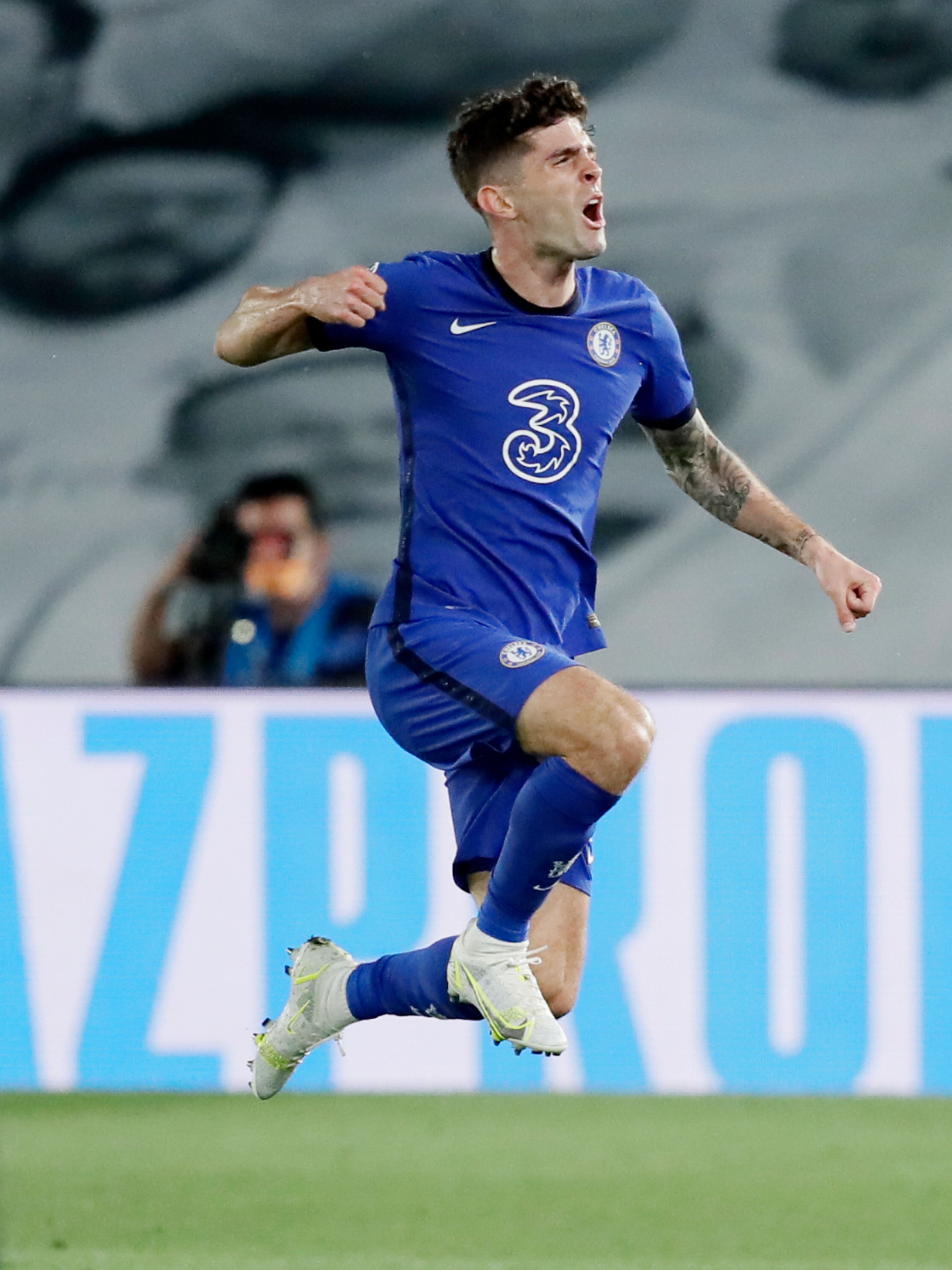 Christian Pulisic scored his fifth career Champions League goal on Tuesday, breaking the record for most ever by a U.S. international.
Question: Who did he break a tie with?
Hint: It's not Clint Dempsey.
Answer at the bottom.
10. 🎵 Enjoy: Axios Sports playlist
Thanks for all the song submissions! We got hundreds, including one from the MLS commissioner (who apparently has great taste).
Our 10 favorites:
🔥 Full playlist: We picked our 50 favorite submissions and put them in a playlist. We tried to mix up the genres so there's something for everybody. Happy listening!
Talk tomorrow,
Kendall "Axios Sports is now a music blog" Baker
Trivia answer: DaMarcus Beasley