Axios Sports
September 23, 2022
🎉 Happy Friday! Should be an epic sports weekend.
Today's word count: 1,604 words (6 minutes).
Let's sports...
1 big thing: ⚽️ The final auditions
With the World Cup less than two months away (Nov. 20), the USMNT is holding its final auditions in Europe.
State of play: Following four days of training in Cologne, Germany, the Americans will play their final two friendlies over the next five days.
Today: vs. Japan (Düsseldorf, Germany)
Tuesday: vs. Saudi Arabia (Murcia, Spain)
What they're saying: "It's getting close. I mean, you can see it," manager Gregg Berhalter told the media on Thursday. "There's a little bit of anxiousness in some of the players, which is completely natural."
Between the lines: The core of the World Cup roster is essentially set, with Christian Pulisic, Weston McKennie and Tyler Adams expected to lead the team in Qatar.
But some spots are still up for grabs, and with seven injured regulars currently unavailable, fringe players have a golden opportunity to make a statement.
One big question: Who will score the goals? Josh Sargent, Ricardo Pepi and Jesús Ferreira are among the contenders for the starting striker job.
The last word: "We're a brotherhood, we're a family, but we're also here to compete," said McKennie. "You can be friends off the field, but when it comes to on the field, you're going for my position, I'm going for your position."
📺 Tune in now ... The USA-Japan friendly is underway on ESPN+ (8:25am ET kickoff).
2. 💵 A buyers' market for pro sports teams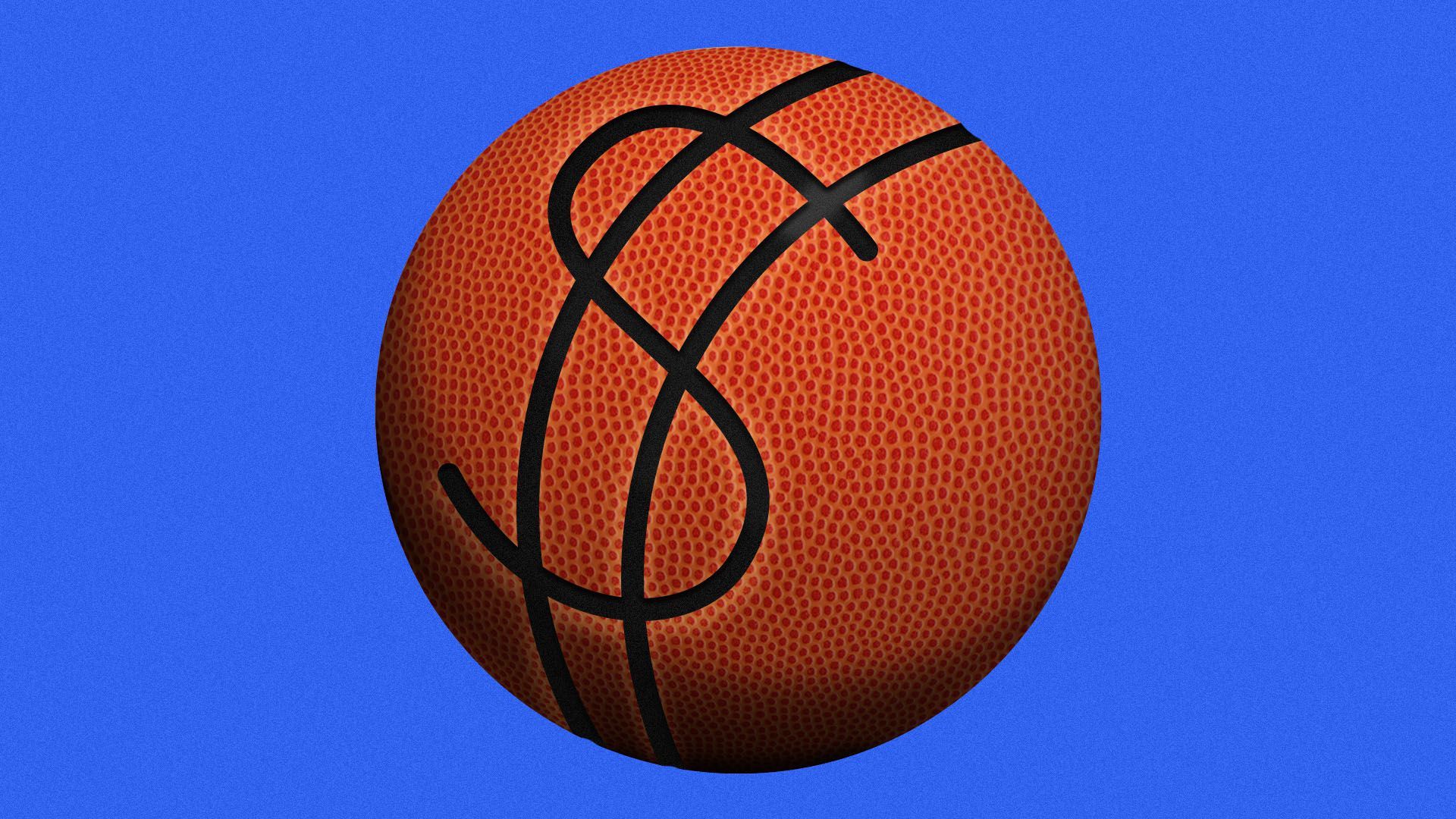 A buyers' market is emerging for billionaires seeking a pro sports team. The latest opening: The Suns, Axios' Tim Baysinger writes.
Why it matters: It's already been a record year for professional sports team sales, with Chelsea and the Broncos combining to sell for over $7 billion. More sales are coming, too.
Driving the news: A week after being hit with a one-year suspension for workplace misconduct, Suns owner Robert Sarver announced he is starting the process to sell the Suns and the WNBA's Mercury.
An independent investigation earlier this month found that Sarver "repeated the N-word when recounting the statements of others" and engaged in "inequitable conduct toward female employees," substantiating prior allegations.
NBA commissioner Adam Silver called Sarver's decision — which came amid increasing pressure from sponsors, players and owners — "the right next step for the organization and community."
What to watch: Jeff Bezos and former Disney CEO Bob Iger are among the people expected to have interest in buying the Suns, per ESPN's Ramona Shelburne. The team is valued at $1.8 billion, per Forbes.
The big picture: Two MLB franchises are also on the block.
What's next: Billionaires who miss out on these teams may not have to wait too much longer. Microsoft co-founder Paul Allen's death in 2018 left the futures of the Trail Blazers and Seahawks up in the air.
Portland-based sports journalist John Canzano reported Allen stipulated his trust be liquidated upon his death.
Allen's sister Jody has been managing the trust since his death and has signaled that she has no intention of selling either team, though "a time will come when that changes."
3. 🏈 Patrick Mahomes is "Mr. September"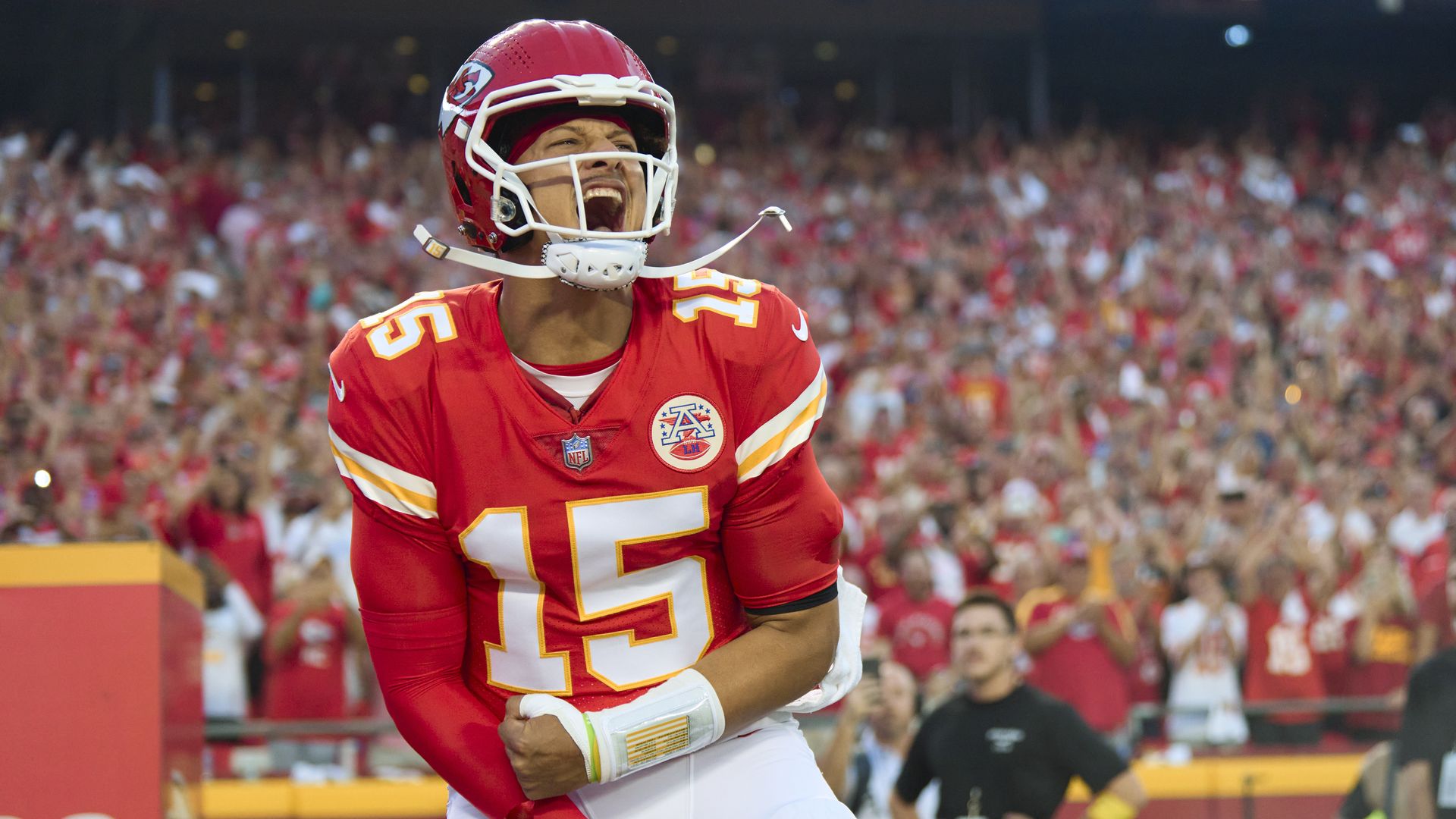 Patrick Mahomes, still just 27, has already garnered a reputation for starting strong. In fact, the numbers suggest he's the greatest September QB the NFL has ever seen.
By the numbers, via ESPN:
Wins: The Chiefs are 13-2 (.867) in September when Mahomes starts. The next best among QBs with at least 15 starts is Roger Staubach at 22-4 (.846).
Passing: His completion percentage (68.8%) is the best among QBs with at least 500 September attempts, and his 322.6 yards per game is 27.2 more than anyone else since at least 1970.
TD-INT: Mahomes has thrown 48 TDs in September compared to just three INTs, a truly absurd 16-1 ratio. The next best is Aaron Rodgers at 4.4-1.
QB Rating: His career QBR for the month (86.7) is the highest since the stat debuted in 2006, way ahead of second-place Peyton Manning (78.6).
What's next: Mahomes has 7 TD passes and zero INTs heading into Indianapolis this weekend, which will be his last September game of the season. Good luck, Colts.
🎥 Watch: Season highlights (YouTube)
4. ⚡️ Lightning round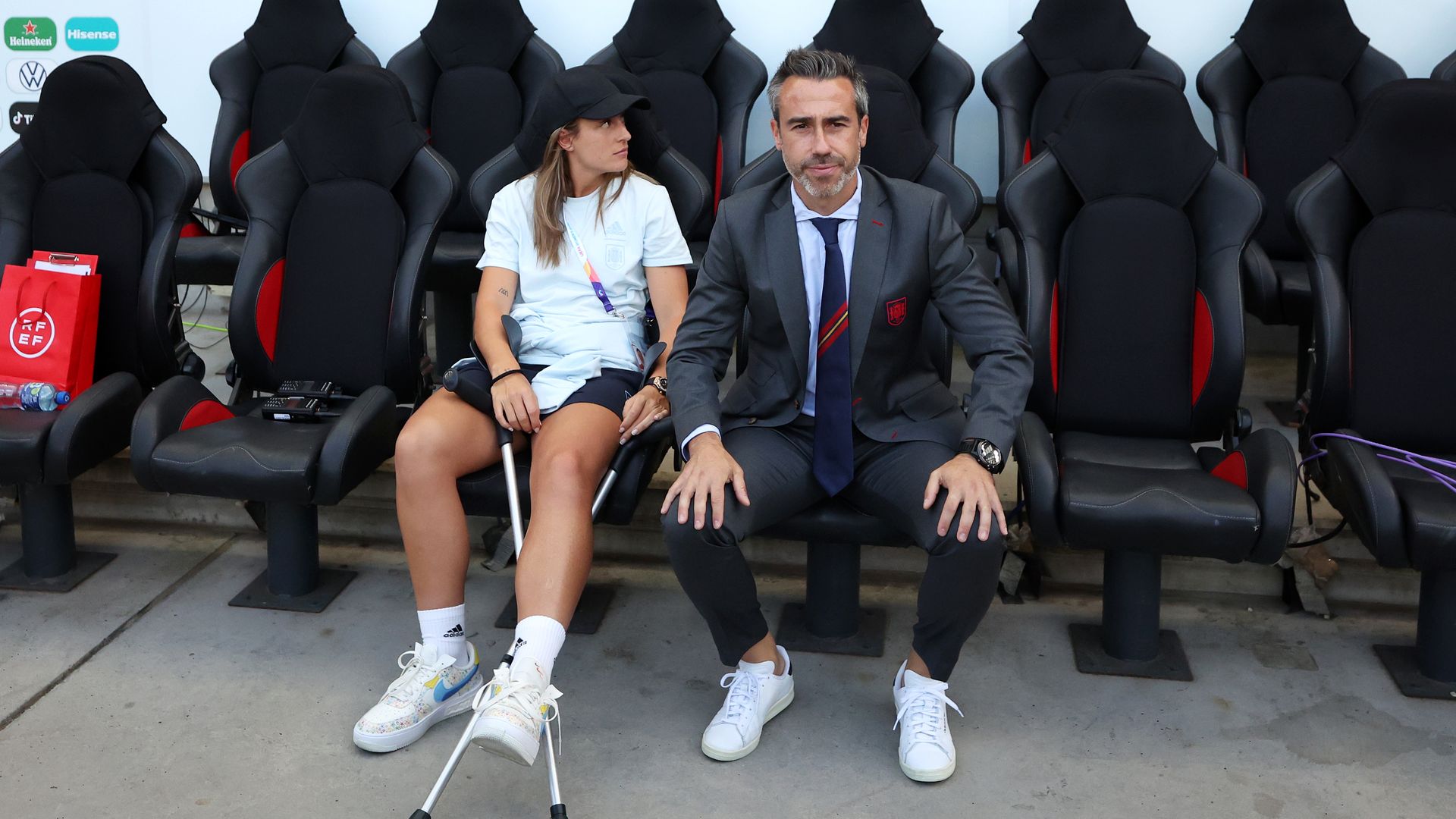 ⚽️ Spanish standoff: 15 of Spain's top women's soccer players have resigned from the national team and refuse to play until their coach, Jorge Vilda, is fired. This is player empowerment taken to a whole new level.
🎶 Apple Halftime Show: Apple Music will pay $50 million annually to sponsor the Super Bowl Halftime Show, replacing Pepsi.
🏈 LSU probation: The NCAA has penalized LSU football for recruiting violations, imposing one year of probation and limited official visits. The investigation into LSU's men's basketball program is still ongoing.
5. 🏀 Udoka suspended for season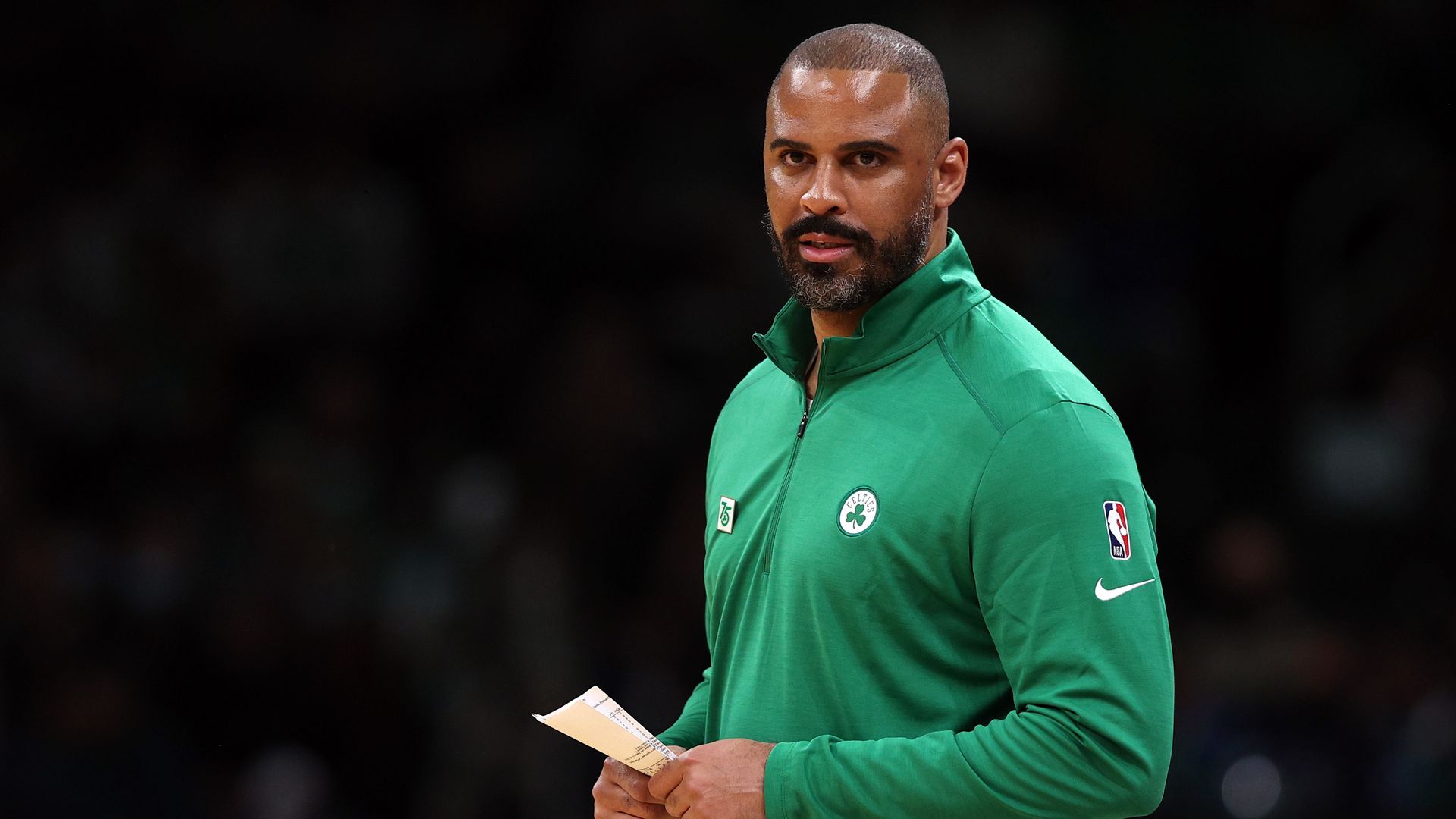 The Celtics have suspended head coach Ime Udoka for the 2022-23 season, citing violations of team policies.
Driving the news: Reports surfaced Wednesday that Udoka had an intimate relationship with a female member of the franchise's staff.
The woman recently accused Udoka of making unwanted comments toward her, leading the team to launch a set of internal interviews, per The Athletic (subscription).
The suspension decision came after a closed-door meeting on Thursday involving team owners and president Brad Stevens.
What he's saying: "I want to apologize to our players, fans, the entire Celtics organization, and my family for letting them down," Udoka, who led Boston to the Finals in his first season as a head coach, told ESPN.
What's next: The Celtics have promoted assistant coach Joe Mazzulla to interim head coach. The season tips off in 25 days (Oct. 18).
6. ☢️ On-campus nuclear reactors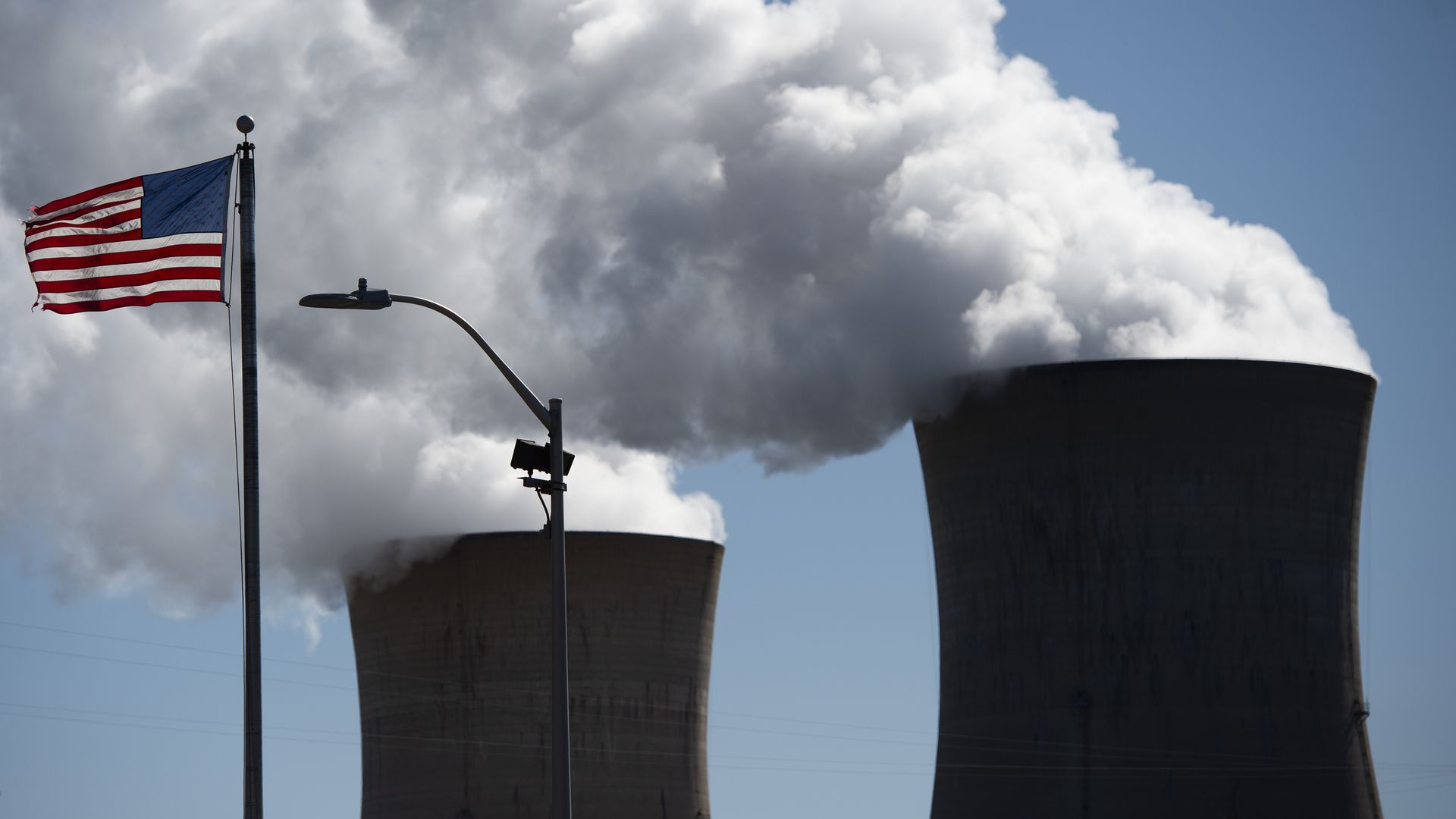 A University of Utah engineering student was arrested Wednesday after she allegedly threatened to detonate a nuclear reactor on campus if the Utes lost to San Diego State in football (they won easily).
What they're saying: University police noted that although the 21-year-old intended the social media post to be a joke, "We have a zero-tolerance policy for these kinds of threats."
OK, wait a minute ... Utah has an on-campus nuclear reactor? That stunned me. Then, thanks to SB Nation, I discovered that a bunch of schools have them, with roots dating back to the Cold War.
The full list, via the U.S. Department of Energy:
F-P: Florida, Idaho State, Kansas State, Maryland, MIT, Missouri, Missouri S&T, New Mexico, NC State, Ohio State, Oregon State, Penn State, Purdue
R-W: Reed College, RPI, Rhode Island, Texas, Texas A&M (they have two!), UC Davis, UC Irvine, UMass-Lowell, Utah, Wisconsin, Washington State
P.S. ... This is now an energy newsletter. I'll see you back here on Monday for a discussion about nuclear fission and tips on how to invest in uranium.
P.P.S. ... Just kidding, I'll stick to sports. Besides, we already have an energy newsletter: Sign up for Axios Generate.
7. 🇺🇸 America in photos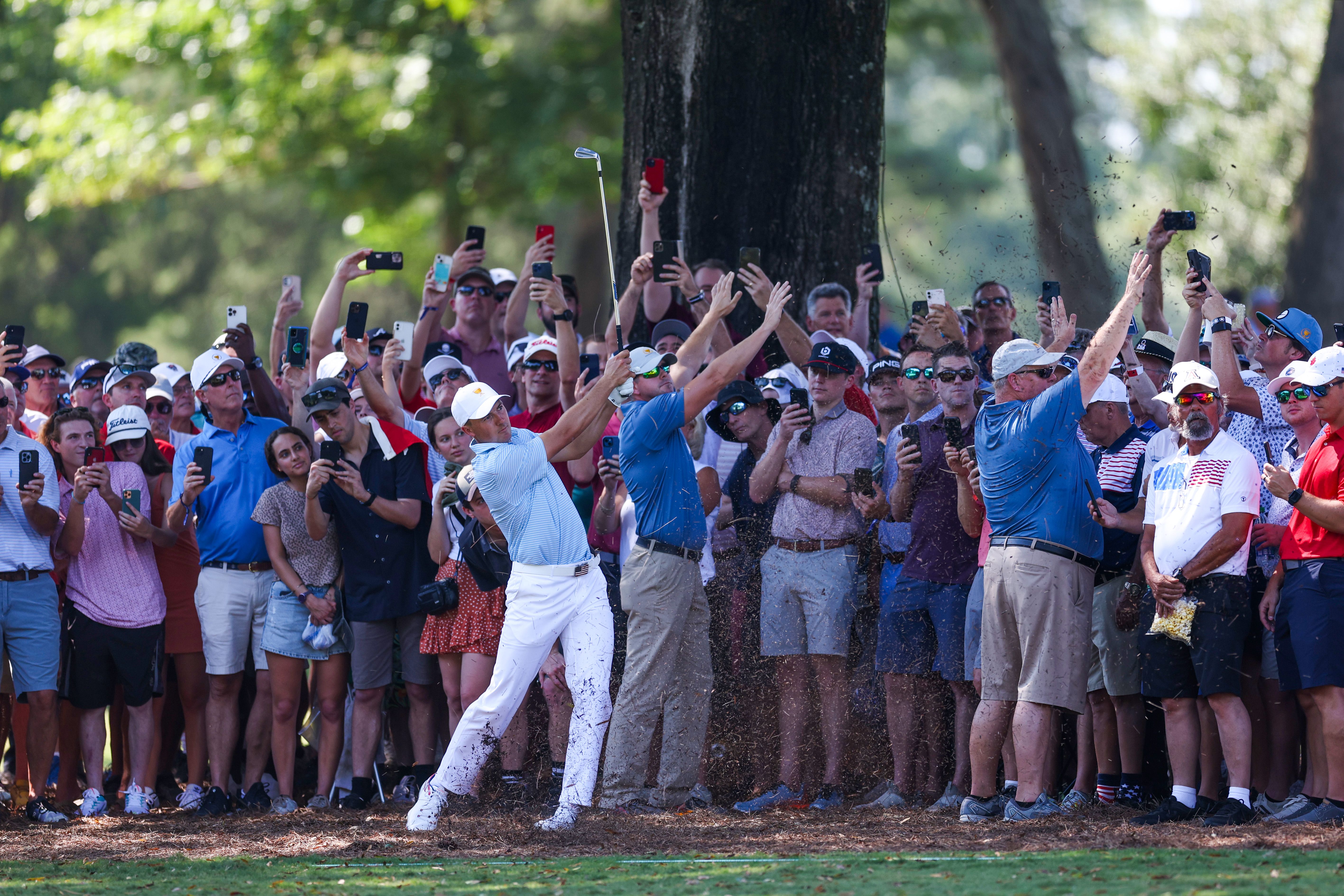 CHARLOTTE — The heavily-favored U.S. holds a commanding 4-1 lead over the International team after Day 1 of the 2022 Presidents Cup.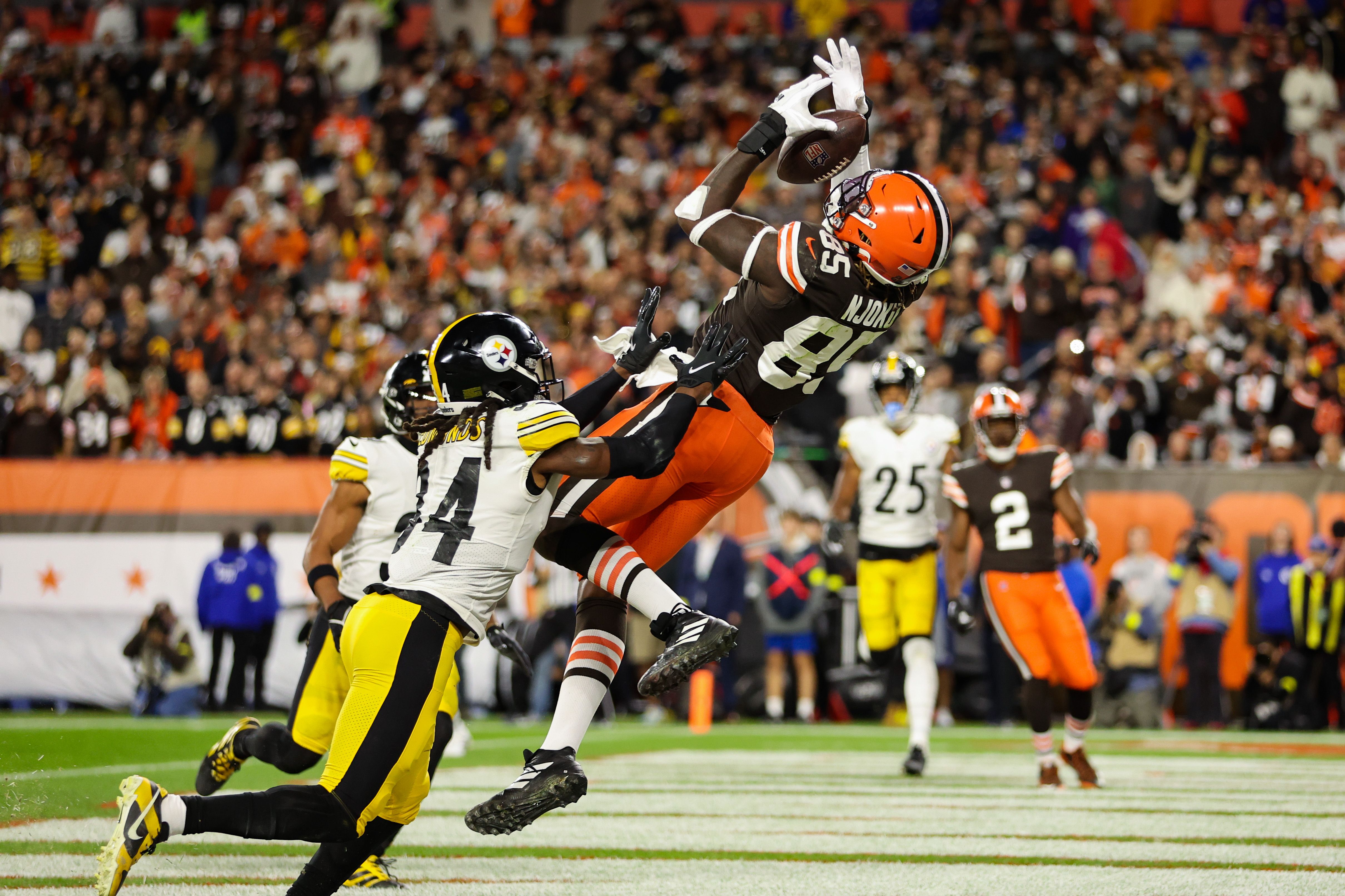 CLEVELAND — The Browns beat the Steelers, 29-17, on Thursday behind Jacoby Brissett (21/31, 220 yds, 2 TD), Nick Chubb (23 car, 113 yds, TD) and Amari Cooper (7 rec, 101 yds, TD).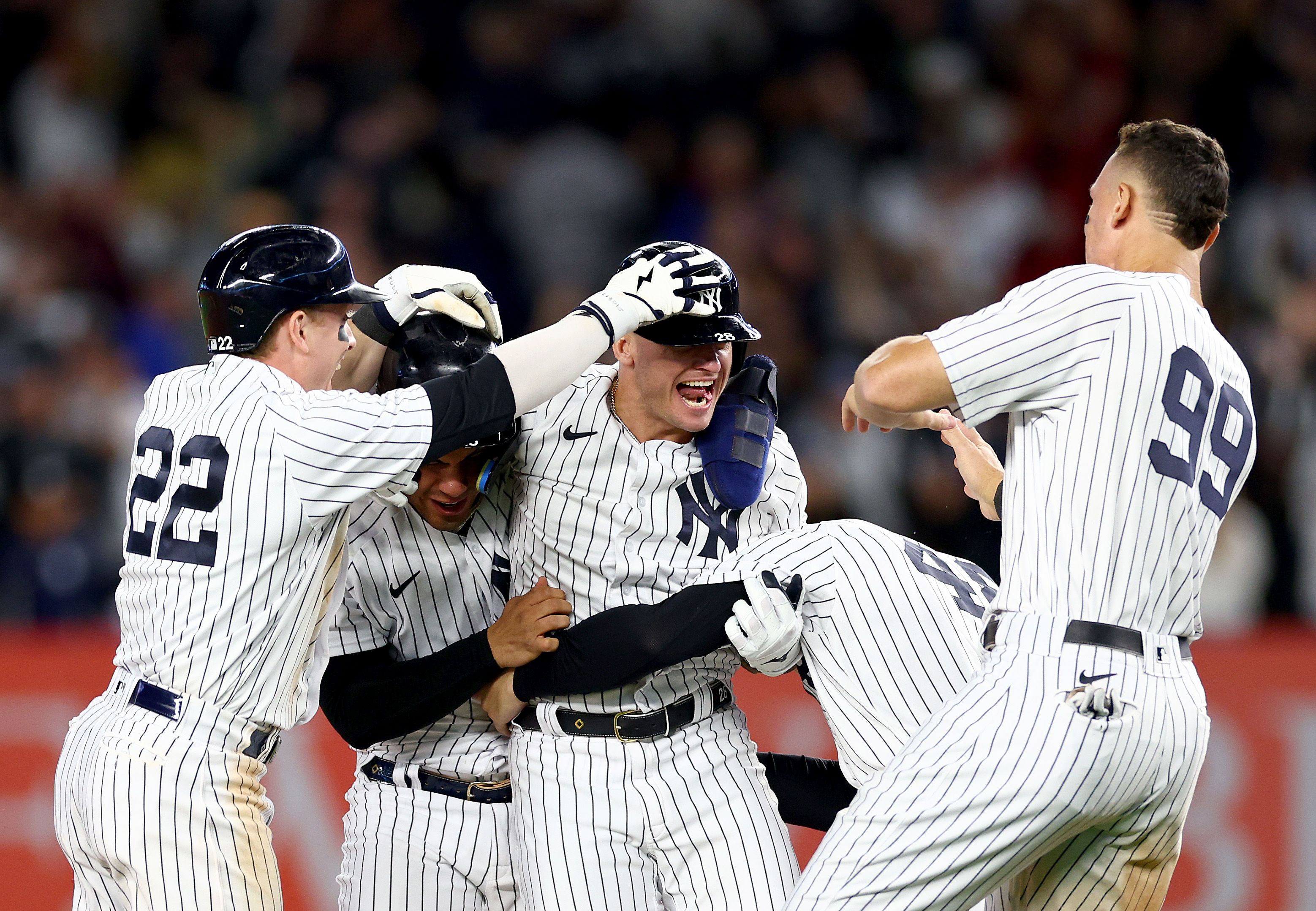 NEW YORK — Josh Donaldson's walk-off single in the 10th inning helped the Yankees beat the Red Sox, 5-4, and clinch a postseason spot.
Of note: The Yankees are just the sixth team since 1900 with at least 16 walk-off wins in a season.
8. 📺 Watchlist: Federer's farewell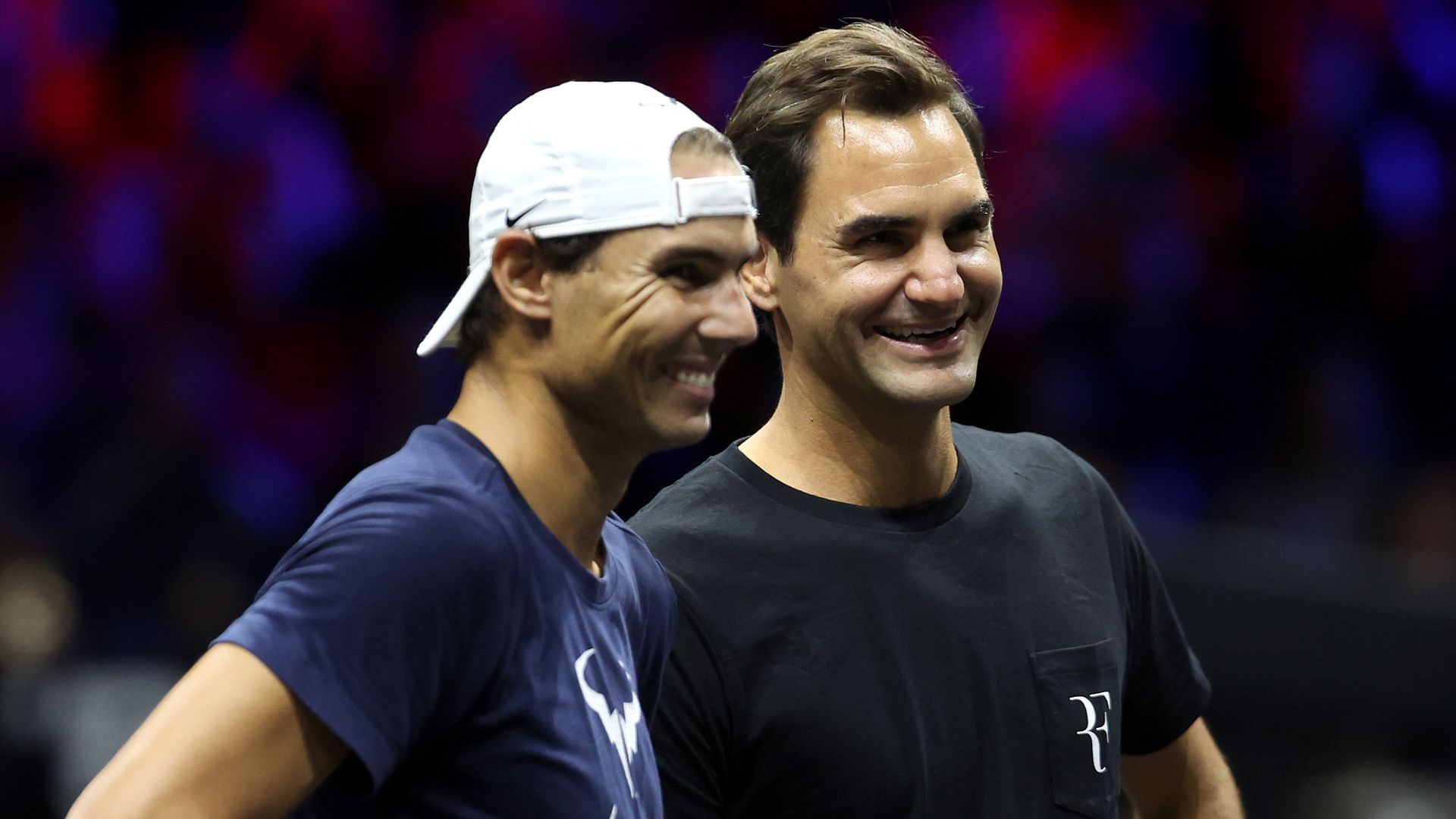 Roger Federer and Rafael Nadal faced each other 40 times in their careers (Nadal leads 24-16). Tonight at the Laver Cup, they'll be doubles teammates for Fed's final pro match (3:30pm ET, Tennis). Sports poetry.
Federer: "I really don't want it to be a funeral. I want it to be really happy and powerful and party mode."
Nadal: "[It's] going to be a special thing. ... Going to be difficult to handle everything, especially for Roger ... But for me too."
More to watch:
9. 🎾 Tennis trivia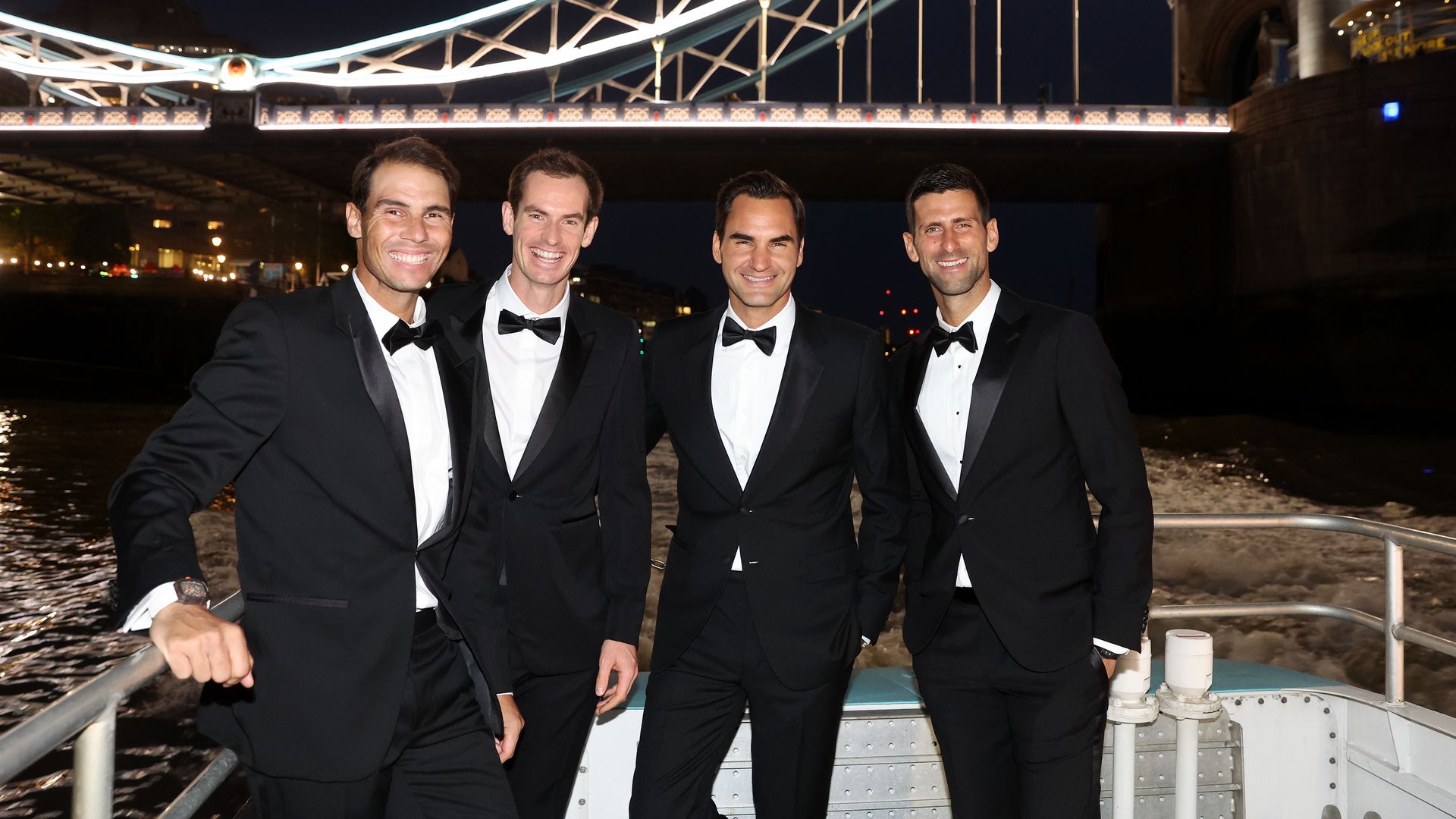 The Big Four (Federer, Nadal, Djokovic, Murray) have won 66 of the last 79 men's singles titles.
Question: Who's the only other player with multiple titles during that time?
Hint: He hasn't won Wimbledon.
Answer at the bottom.
10. ⚾️ 1 HR thing: Chasing Maris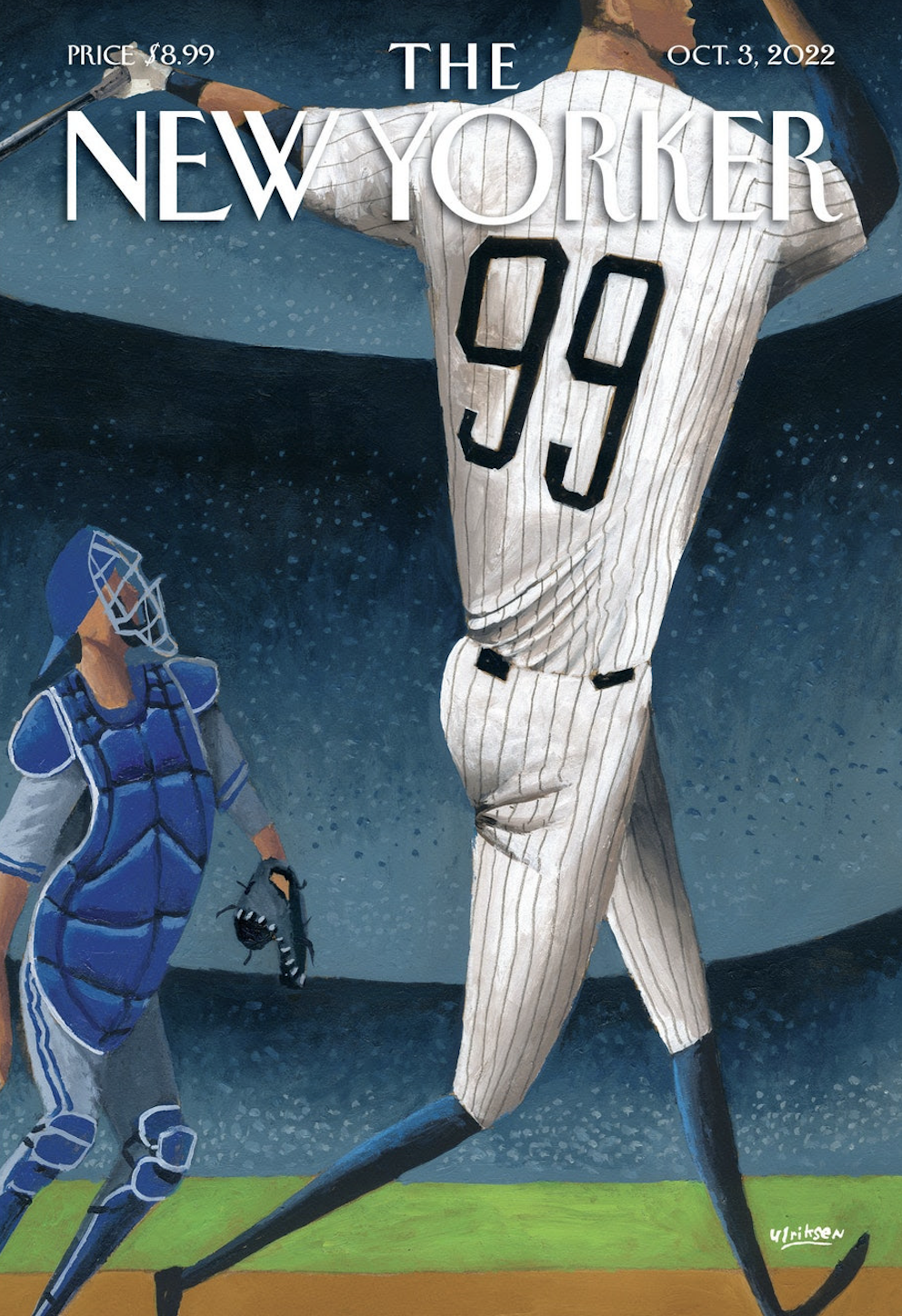 Aaron Judge could tie — or surpass — Roger Maris' AL record of 61 HR by the time we reconvene on Monday morning. Some weekend reading:
Plus ... Albert Pujols is also sitting on the precipice of history, with 698 career HRs. What a time to be a baseball fan.
Enjoy the weekend,
Kendall "Roger's gonna make me cry" Baker
Trivia answer: Stan Wawrinka
🙏 Have a great day! Follow us for more (@kendallbaker and @jeffreytracy). Friends can sign up here. Thanks to Bryan McBournie for copy edits.