👋 Good morning! We'll be taking off the rest of the week to grill burgers and celebrate America. Meet you back here on Monday.
Today's semifinals:
World Cup, 3pm ET: Sweden vs. Netherlands (winner plays USA)
Copa America, 8:30pm ET: Chile vs. Peru (winner plays Brazil)
Gold Cup, 9:30pm ET: USA vs. Jamaica (winner plays Mexico)
Today's word count: 1,177 (~ 4 mins).
1 big thing: 🏀 Yao Ming's search for the next Yao Ming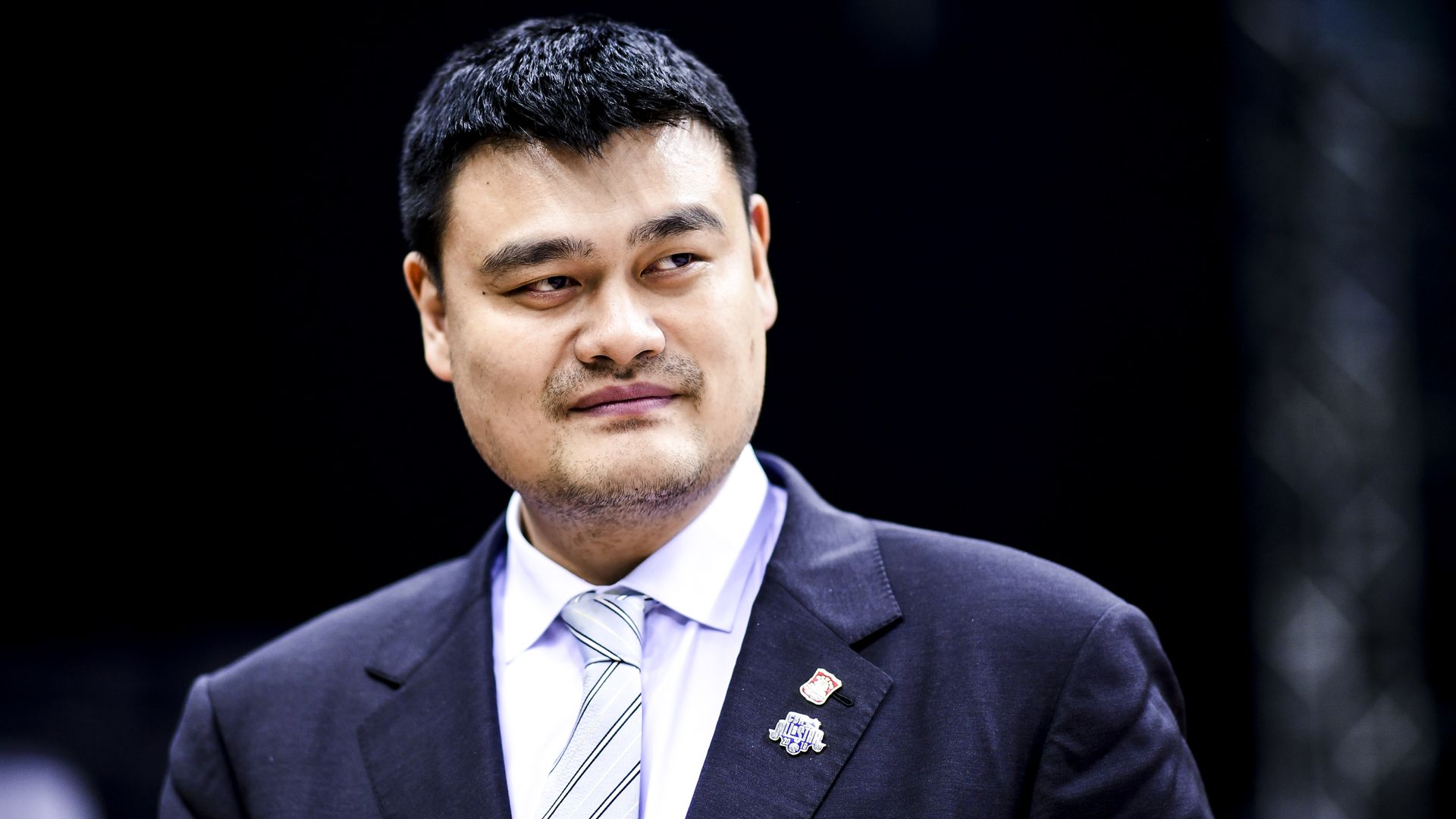 In the NBA this past season, the MVP (Giannis Antetokounmpo) was from Greece, the MIP (Pascal Siakam) was from Cameroon, the ROY (Luka Doncic) was from Slovenia and the DPOY (Rudy Gobert) was from France.
Meanwhile, China — despite having the world's largest population and being home to the second-highest-paying basketball league — didn't even have a player on an NBA roster by season's end.
Driving the news: Sports Illustrated recently caught up with Yao Ming, who has been tasked with increasing Chinese basketball's global footprint.
He has two jobs: (1) chairman of the privatized Chinese Basketball Association, and (2) president of the state-funded basketball federation, which handles things like the national team and grassroots youth efforts.
"Imagine if the responsibilities of NBA commissioner Adam Silver and USA Basketball CEO Jim Tooley fell upon one person … in a country of 1.4 billion people … where no one is immune to the government's heavy hand," writes SI's Alex Prewitt.
The backdrop: Missionaries brought basketball to China less than four years after James Naismith invented it, and China was one of 21 countries to compete when basketball debuted at the 1936 Berlin Olympics.
Given that rich history, doesn't it seem shocking that Yao remains the country's only NBA superstar? According to Prewitt, the reason might trace all the way back to authoritarian leader Mao Zedong's decision to adopt the Soviet model of development.
The model: "Identify children with potential athletic prowess and place them in dedicated sports schools, where they would serve the country by training from 'womb to tomb.'"
Its impact: "While such dedication to training might be productive in individual sports — it has worked O.K. in diving and gymnastics — it left no place for the rec leagues, school teams and AAU tournaments that have produced so many U.S. basketball stars."
The bottom line: China has an estimated 300 million basketball fans and even has a fairly competitive domestic league for them to follow. But when it comes to developing talent, it's a struggle.
To fix this problem, Yao is starting from the very bottom (distributing youth-sized basketballs throughout the country) and working his way up (three NBA-run academies have opened in China since 2016).
"I'm tired of being known. If 10 years from now we still use Yao Ming to represent China, it's a failure on my job. We need a new star to rise up. Then I can sit behind desk. This is my goal."
— Yao Ming, to SI
2. ⚽️ USWNT advances to third straight World Cup final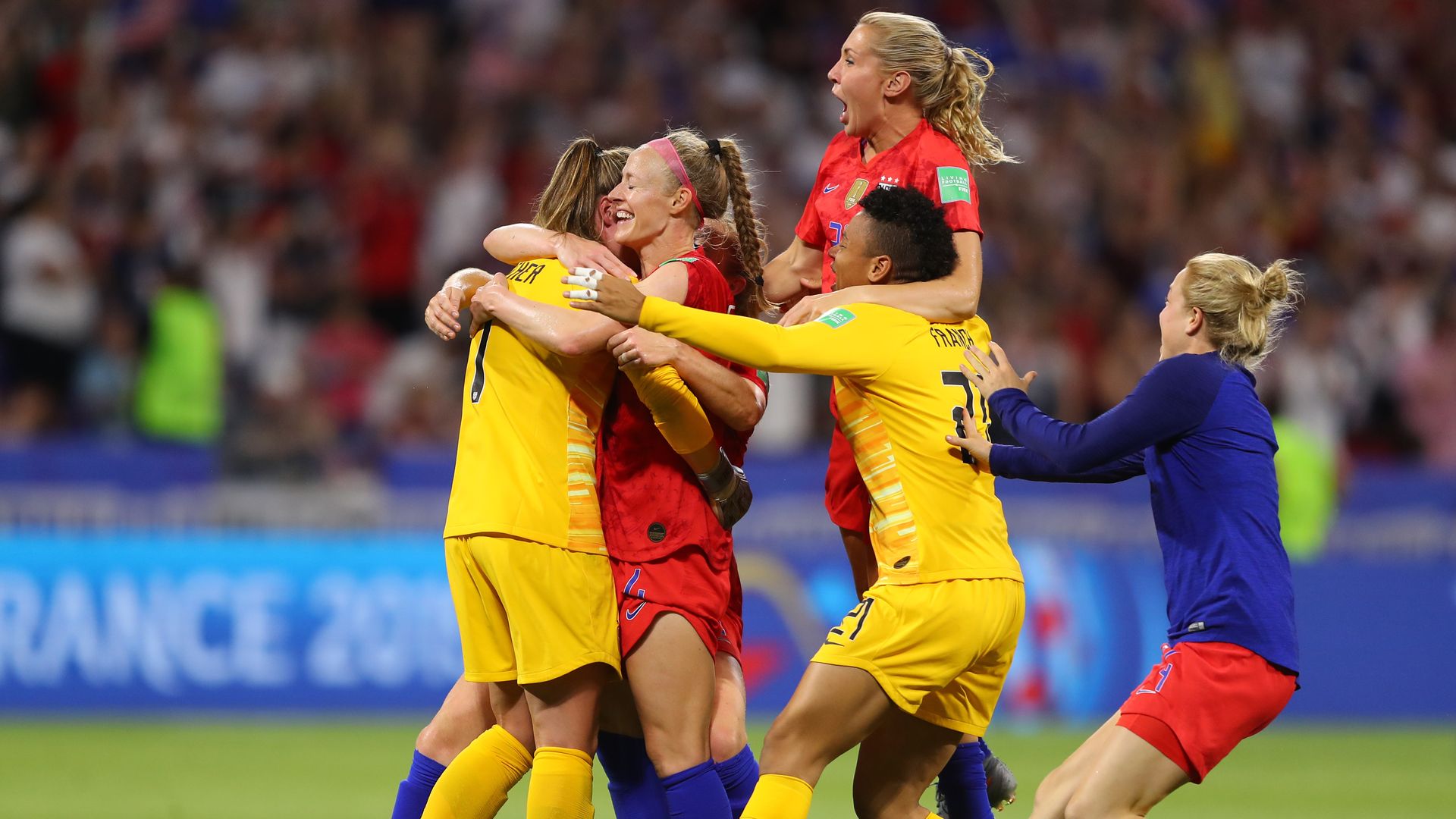 With captain Megan Rapinoe absent (hamstring), the U.S. women's national team was without its leader and the player responsible for all four goals in the knockout stage.
But Rapinoe's replacement, Christen Press, scored nine minutes into the match, Alex Morgan added another (on her 30th birthday!), and goalkeeper Alyssa Naeher saved a penalty kick as the U.S. beat England 2-1.
The big picture:
USA: This is the third straight trip to the World Cup final for the USWNT, which has scored in the first 15 minutes of all six games so far and hasn't trailed for a single second.
England: No senior England team (men or women) has reached a World Cup final since the men emerged victorious in 1966.
What's next: In Sunday's final, the USWNT will play either longtime rival Sweden (whom they beat in the group stage) or the upstart Netherlands.
Sweden: The Swedes are riding some serious momentum after pulling off the biggest outright upset of the tournament (2-1 win over Germany).
Netherlands: Head coach Sarina Wiegman — who won an NCAA title at UNC playing alongside Mia Hamm — has turned this team into a juggernaut almost overnight. Keep an eye on star playmaker Lieke Martens, who you might recognize from that Nike commercial.
3. ⚾️ Best of MLB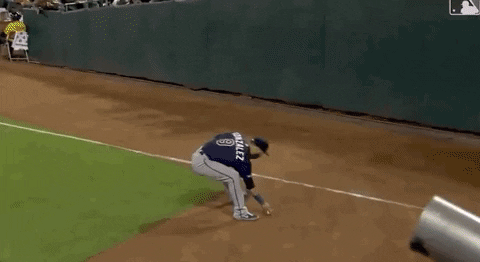 Best arm: Twins outfielder Marwin González has a trebuchet for a right arm.
Best month: In six June starts, Max Scherzer went 6-0 with a 1.00 ERA and 68 strikeouts, becoming just the fourth pitcher to ever record that many strikeouts in an undefeated month. The others: Nolan Ryan, Roger Clemens (twice) and Pedro Martinez (twice).
Best young prospects: The rosters are set for the MLB All-Star Futures Game, which will see some of baseball's most promising prospects compete in a shortened seven-inning game. Peep the rosters.
4. 🏈 NFL and NFLPA ramp up CBA talks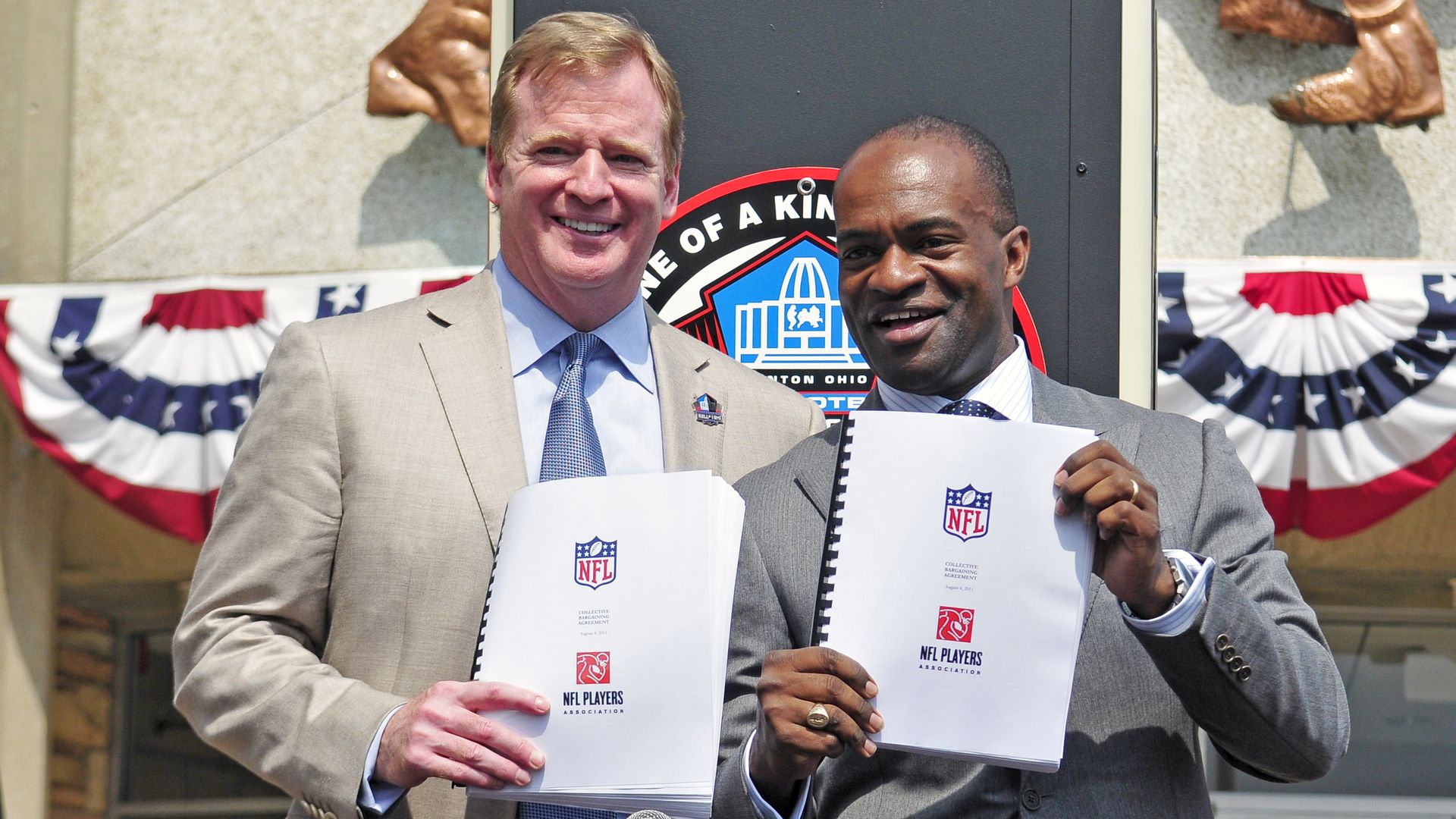 The NFL and NFLPA will sit down at the negotiating table later this month to begin negotiating a new collective bargaining agreement, writes Axios' Mike Sykes .
Why it matters: The current CBA doesn't expire until after the 2020 season, but both sides seem optimistic that they can secure a new deal relatively quickly.
In fact, ESPN reports that the owners appear motivated to get a deal done as early as the start of the 2019 season because of their planned "NFL 100" marketing campaign and the impending end of their TV rights deals.
The bottom line: The vibe is completely different than it was at the tail end of the previous CBA, which resulted in a brief lockout in 2011.
The big issues:
Medical marijuana: Pot is one of the nation's latest booming businesses. Players think it has a place in football medicinally, and owners say they're willing to discuss a new drug policy.
Season length: Owners have broached the idea of an 18-game regular season, despite player safety concerns. NFL commissioner Roger Goodell discussed the issue in May, along with the idea of adding more playoff teams as a tradeoff.
Guaranteed money: The push for more guaranteed money across the life of contracts has picked up steam over the past few seasons, especially as players look across the aisle at their NBA counterparts.
Sports betting: The NFL's next big cash cow will be the data and marketing partnerships that it forms with sports betting operators (like the one it already has with Caesar's Palace). Which brings us to...
Athlete data: Player-tracking data is worth loads of money in today's sports betting age and quite literally powers some in-play bets. Naturally, players will want a cut of that money.
Go deeper: What the NFLPA can learn from the fight of '77 (SI)
5. 📚 Good reads
🎿 The Last Holdouts Where the War Between Skiers and Snowboarders is Still Being Fought (Deadspin)
"The rivalry between skiers and snowboarders once had all the classic Snobs vs. Slobs tropes. The stuffy, elitists skiers … The punk-kid snowboarders … Over the last couple of decades, the two groups have gotten more and more similar and now, generally, peacefully coexist at all of the winter resorts in North America. Well, all except three."
⚾️ Jon Peters and the Pain of Being "SUPERKID" (SI)
"As he hurled his way toward a historic streak in high school, Jon Peters became a national phenomenon. That brush with stardom 30 years ago was the biggest moment of his life — and the worst."
🏀 Maya Moore Left Basketball. A Prisoner Needed Her Help. (NYT)
"Moore, a WNBA star, said she wanted to translate social justice talk into action. Now she is on a sabbatical this season trying to help free a man she believes was wrongly convicted."
6. July 3, 1994: ⚽️ Romania shocks the world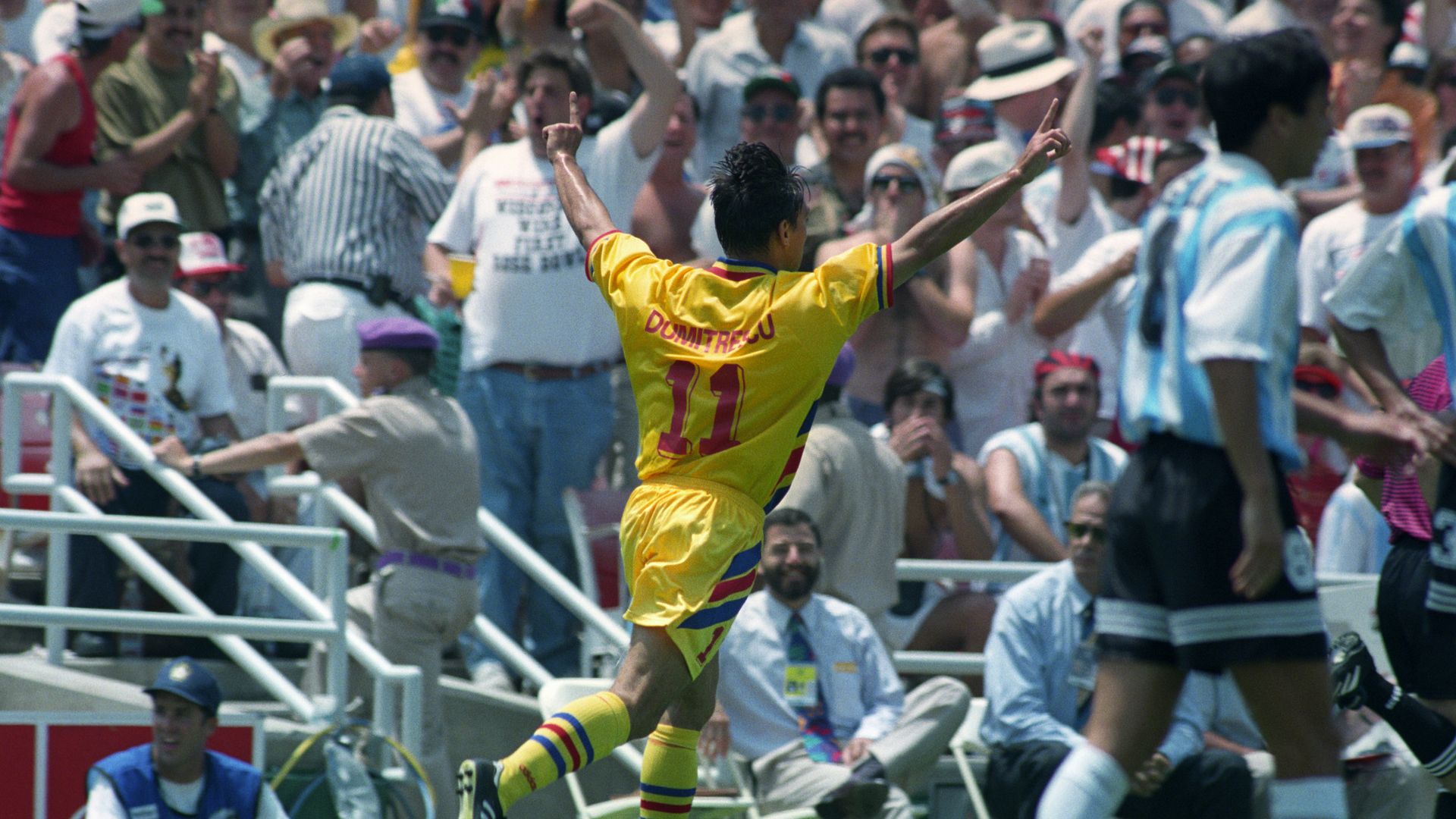 25 years ago today, Romania pulled off one of the biggest upsets in World Cup history when it knocked Argentina out of the tournament with a 3-2 win in Pasadena, California.
The backdrop: Argentina came in as the tournament's second-biggest favorite behind Brazil, but they lost Diego Maradona (drug suspension) after the group stage.
"This may be the greatest event celebrated by our people since the revolution."
— Romanian coach Anghel Iordanescu
Watch: Game-winning goal.
7. 🏈 NFL trivia
28 of the NFL's 32 franchises have made the playoffs in at least one of the previous four seasons.
Question: Can you name the four who haven't?
Hint: Two play in the AFC and two play in the NFC.
Answer at the bottom.
8. The Ocho: 💨 Powered paragliding
The world's top parachute pilots recently traveled to Wuhan, China, to compete in the Heaven's Gate Paramotor Air Games. Paramotoring is essentially paragliding, but with an engine.
Photos: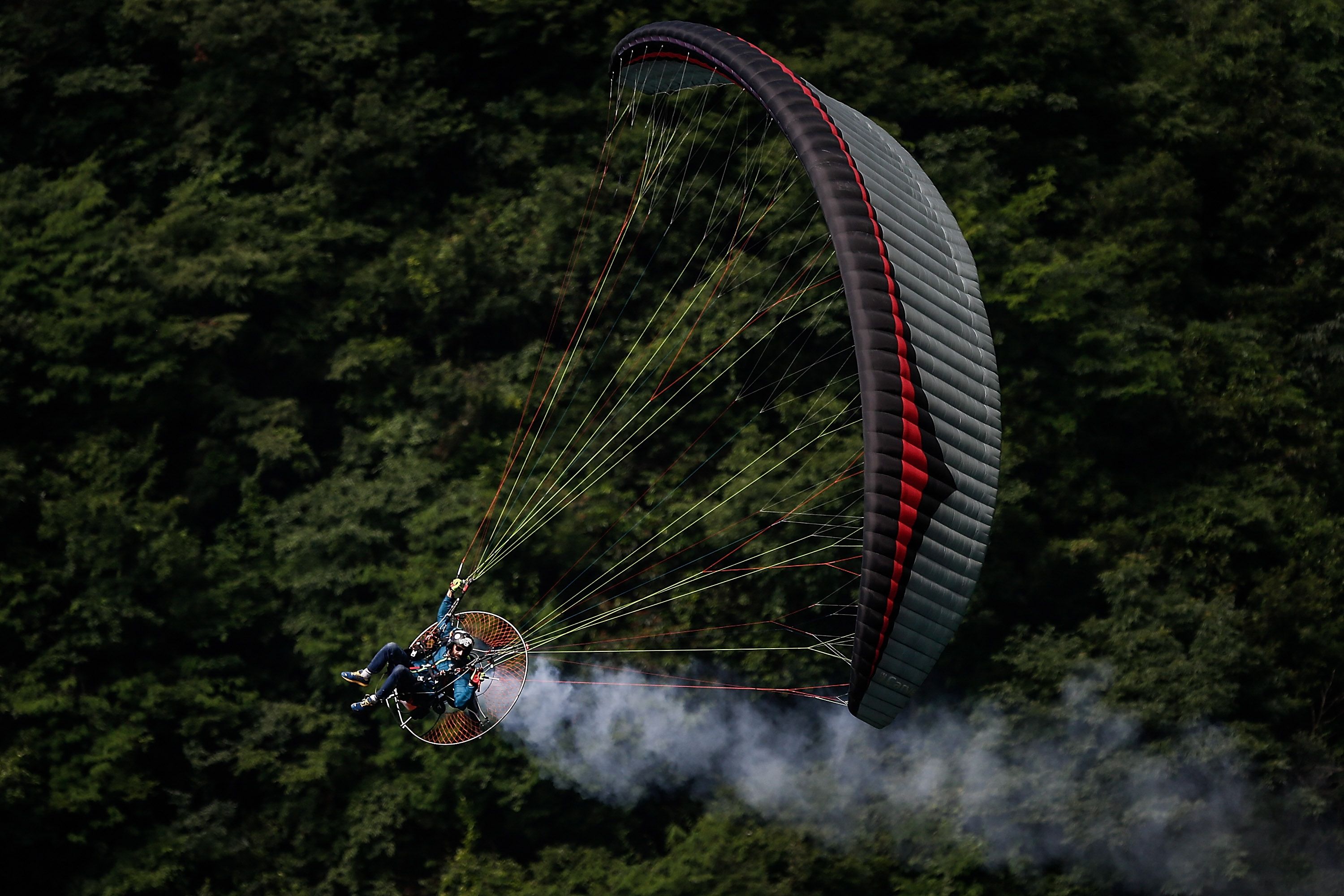 Photo: Wang He/Getty Images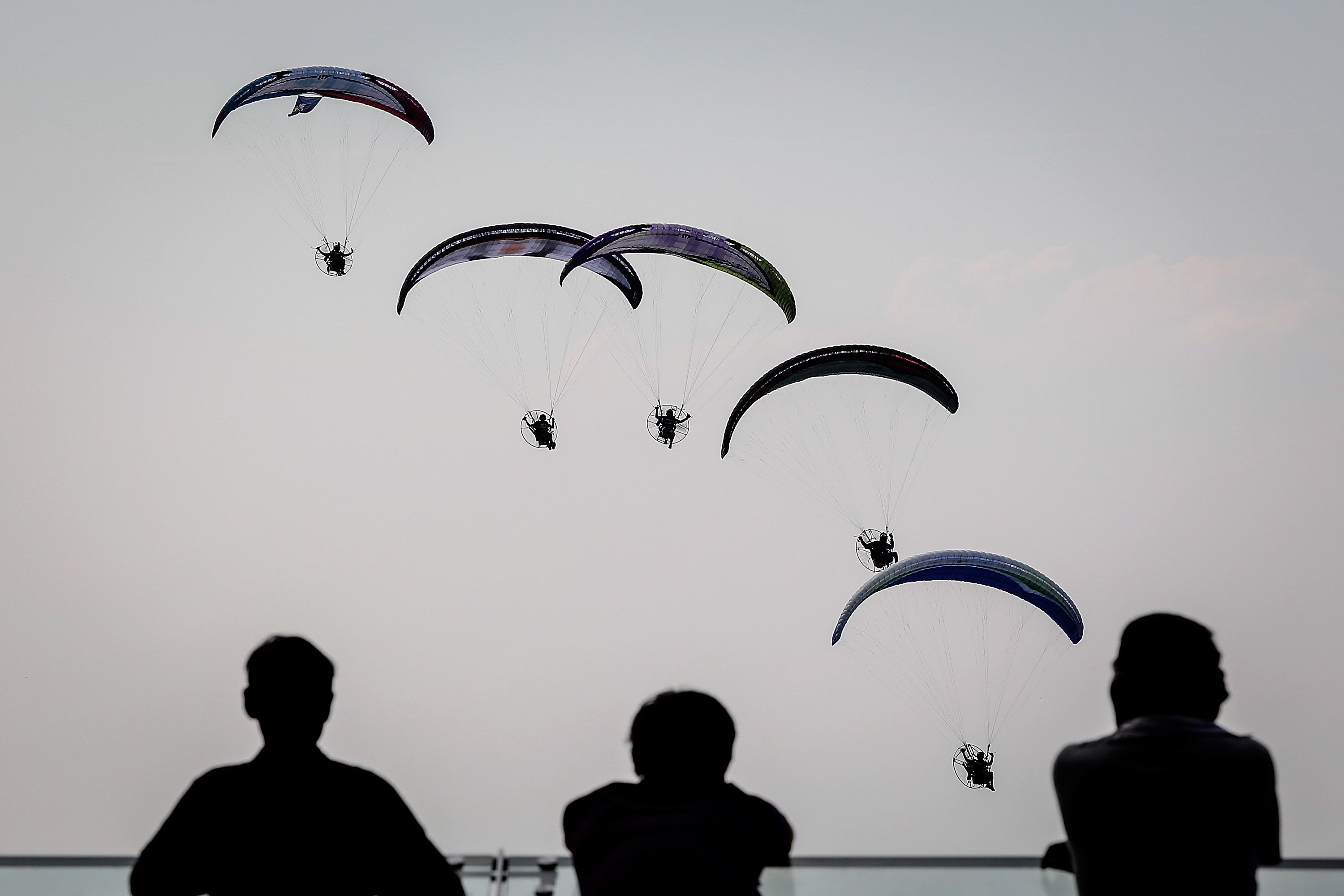 Photo: Wang He/Getty Images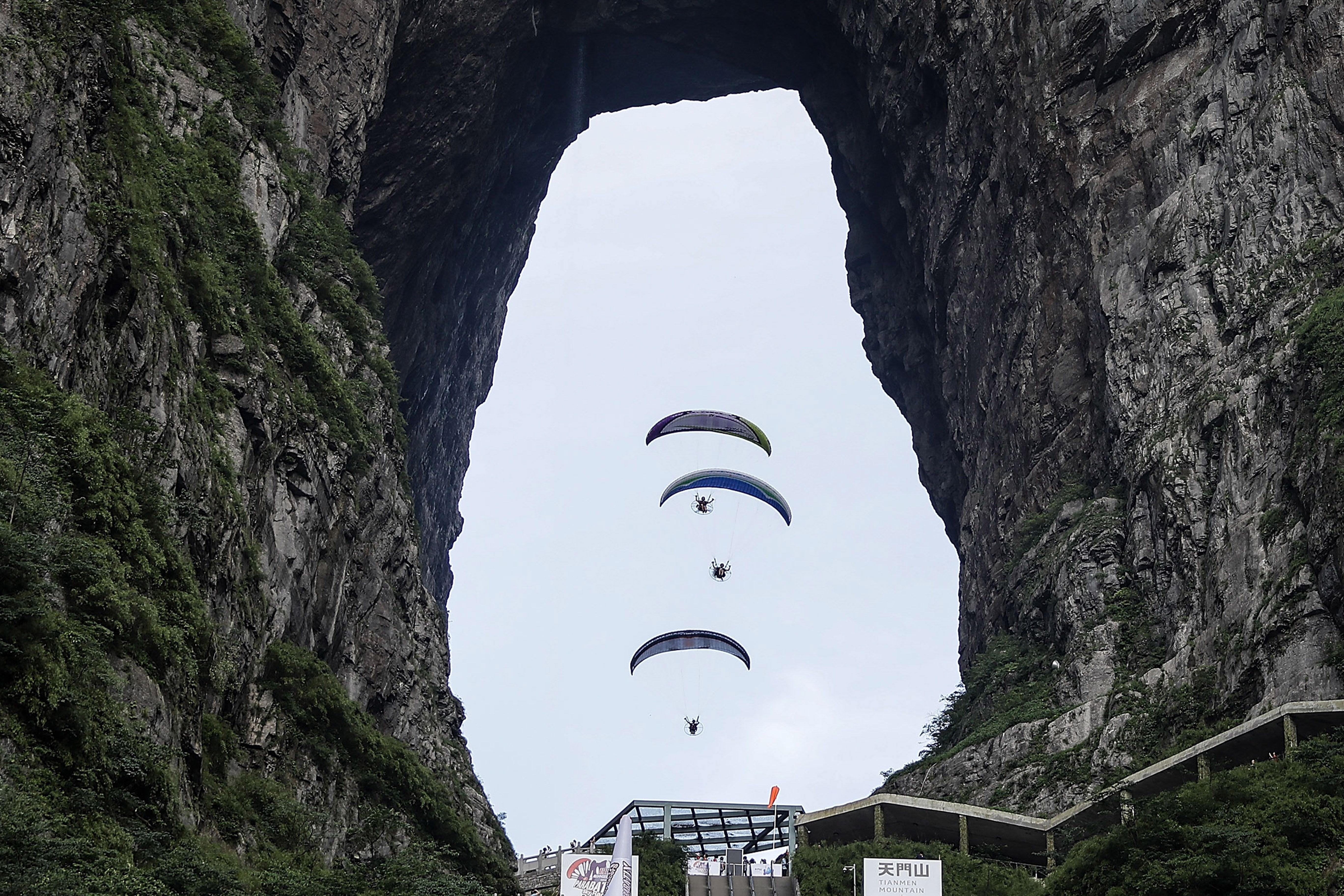 Photo: Wang He/Getty Images
See you Monday,
Kendall "Grillmaster" Baker
Trivia answer: Jets, Browns, Buccaneers, 49ers