Axios Sports
June 05, 2020
👋 Happy Friday. Lots to cover today, but first — we're hosting a virtual event this afternoon, and a Peloton ride for charity tomorrow. Would love for you to join.
🇺🇸 Virtual event (12:30pm ET today): Join my colleagues Sara Goo and Margaret Talev for a discussion on the Black Lives Matter movement. They'll speak with Rep. Bobby Rush (D-Ill.), Melvin Carter (Mayor of St. Paul, Minn.) and Derrick Johnson (president and CEO, NAACP). Register here.
🚲 Peloton ride (11am ET tomorrow): My colleague Dan Primack (author of Axios Pro Rata) is hosting a 45-minute Black History ride on Peloton to benefit the NAACP Legal Defense and Education Fund. Each ride will result in ~$100 donated via pledges. The more who ride, the more we raise!
Today's word count: 1,934 (7 minutes).
1 big thing: 📆 Reshuffling the sports calendar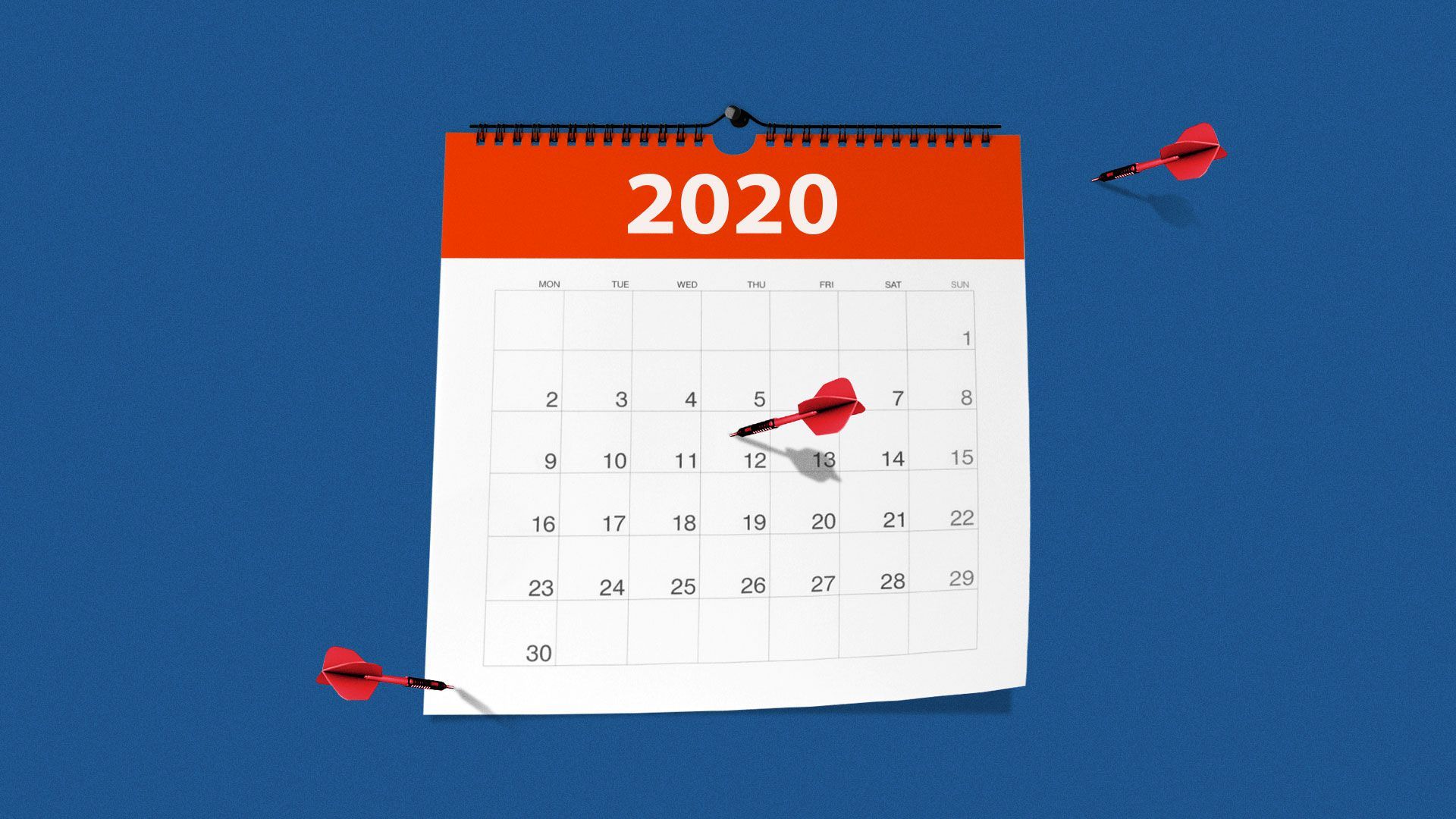 The NBA's Board of Governors has approved the league's 22-team plan to resume play at Walt Disney World — a plan that also includes tentative dates for both this season and next.
Calendar: These tentative dates, per ESPN's Adrian Wojnarowski and The Athletic's Shams Charania, suggest that this year's champion could have less than a month off before next season begins.
Training camp: June 30
Travel to Orlando: July 7
Season restart: July 31
Draft lottery: Aug. 25
Season end: Oct. 12 (last possible date)
Draft: Oct. 15
Free agency: Oct. 18
2020-21 training camp: Nov. 10
2020-21 opening night: Dec. 1
Why it matters: The league's proposed trip to Disney World not only impacts this season but could have a domino effect that impacts seasons in the future — and could permanently change what time of year the NBA plays its games.
The backdrop: Back in March, pre-coronavirus, Hawks CEO Steve Koonin proposed starting the NBA season in mid-December (rather than mid-October) and ending it in August (rather than June) to avoid having to compete with football in the fall, while dominating more of the summer months when the only other show in town is baseball.
Three months later, that plan is basically happening. The NBA listed Dec. 1 as next season's tentative start date, and unless teams play fewer games or some other adjustment is made, the season would likely end around August.
It's unclear if that would become the permanent NBA schedule, but it would certainly be easier to continue with December–August at that point than try to reset it back to October–June by cutting another offseason short.
The big picture: The NBA isn't the only league whose schedule has been upended by the coronavirus pandemic, which means we could be looking at a completely new sports calendar in 2020, 2021, and possibly beyond.
NHL: Last year, the Blues won the Stanley Cup on June 12. This year, hockey will be played in the heat of summer (weird) and we won't have a winner until the fall.
Premier League: The season was originally scheduled to end on May 17. Instead, it will restart on June 17 and end on July 25.
PGA Tour: Last year, the Masters was in early April and the season ended on Aug. 25. This year, the Masters is slated for mid-November and the season is scheduled to run through December.
MLB: Who knows what will end up happening here, but unlike the NBA and NHL, MLB doesn't have nearly as much scheduling flexibility because it's an outdoor sport and winter looms.
Bonus: 📆 The best and worst sports months
According to a March reader poll, July and August are the worst sports months. This year, they might be the best.
2. 🎥 Apple hire signals interest in live sports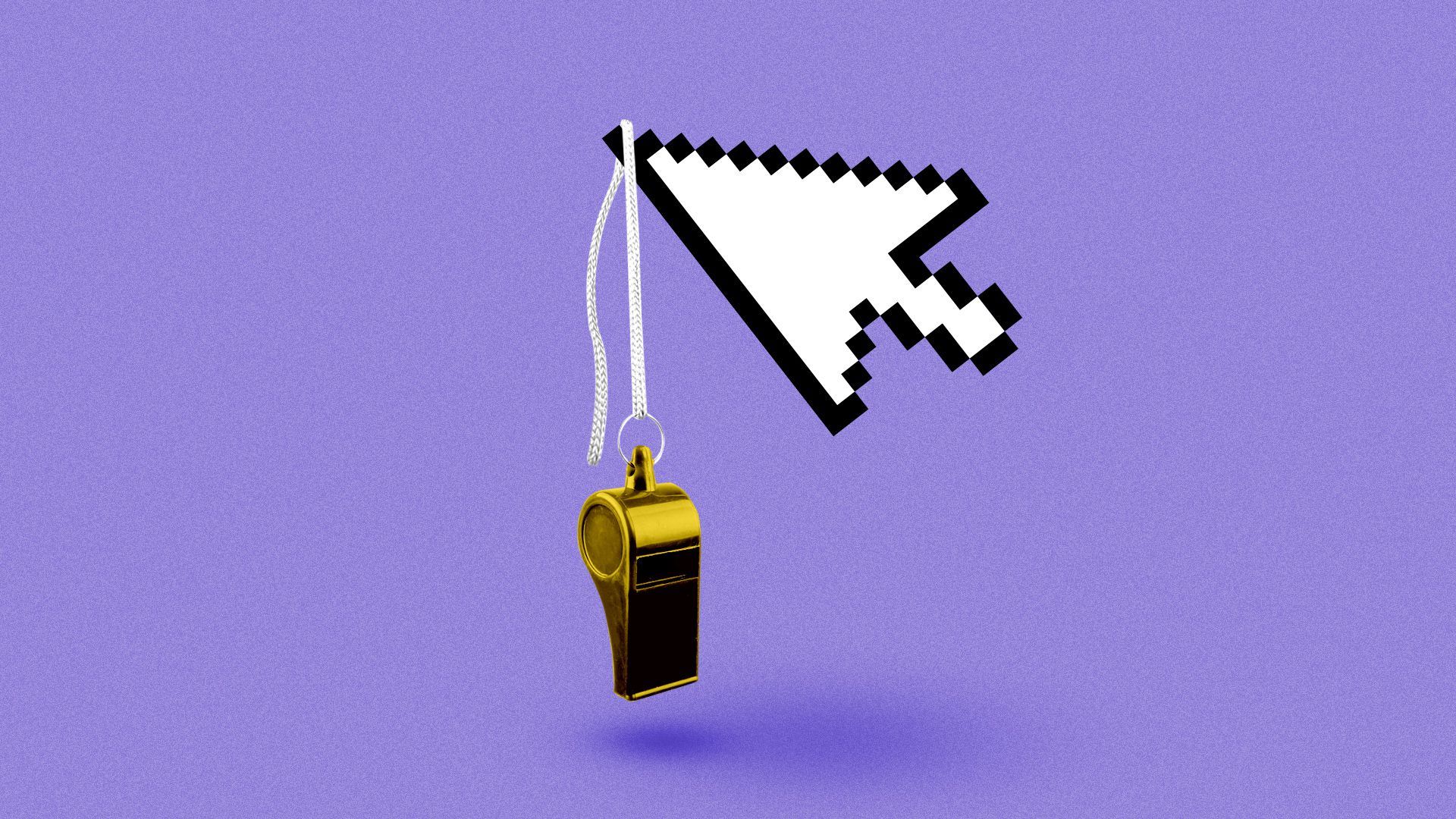 As cord-cutting becomes increasingly prevalent, live sports — one of the last bastions representing the age of cable TV — represent a major opportunity for streamers and tech giants to set themselves apart from the pack, Axios' Jeff Tracy writes.
Driving the news: Apple has hired Amazon executive Jim DeLorenzo to head up sports for Apple TV, signaling its intent to lean more heavily into sports programming and potentially invest millions in live sports rights.
Big Tech:
Go deeper: The sports streaming landscape, mapped (Axios)
3. 🏀 Zion granted stay on improper benefits inquiry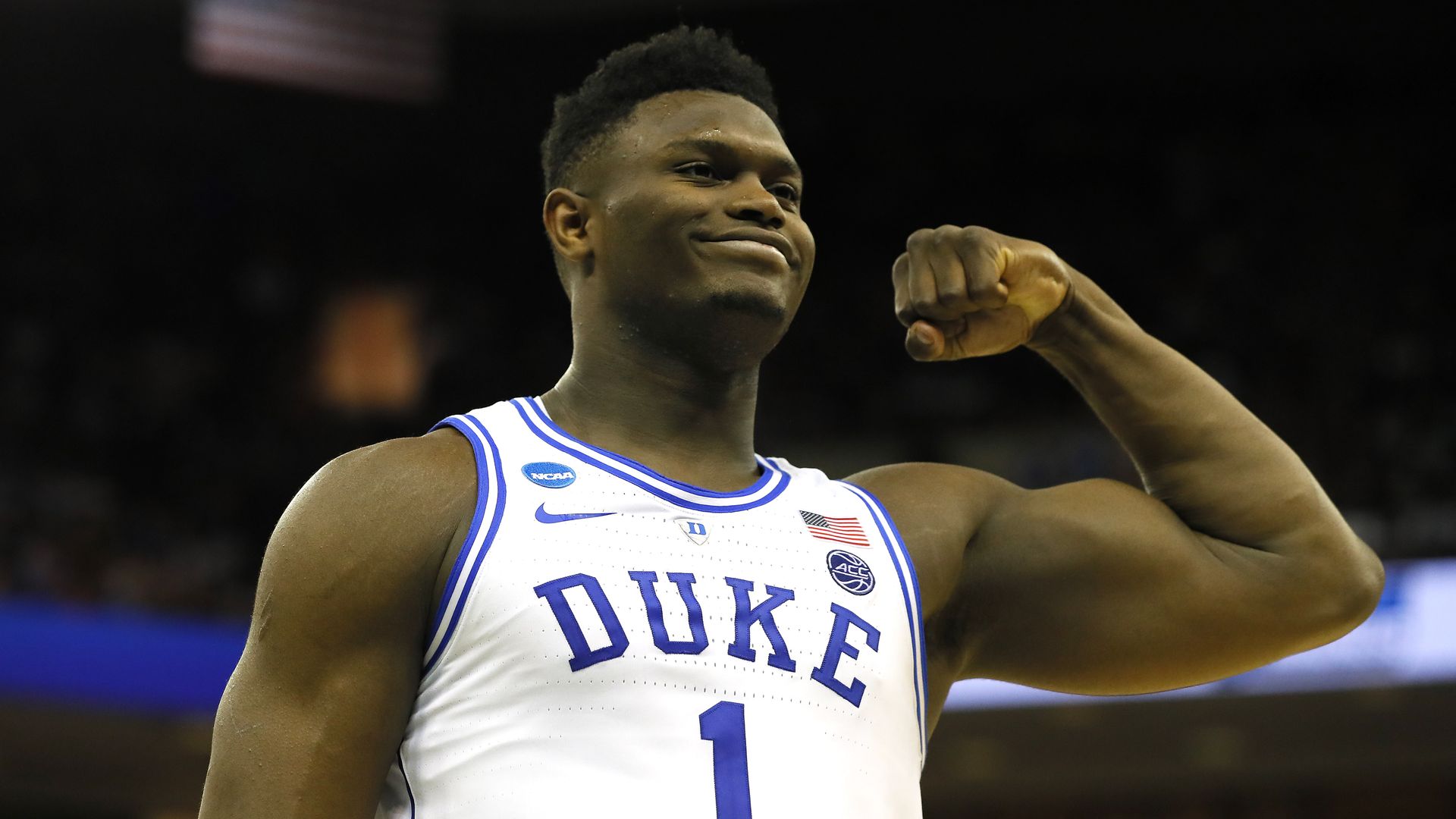 A Florida judge ruled on Tuesday that Zion Williamson must answer questions under oath regarding whether or not he accepted money and gifts to influence his decision to attend Duke, Jeff writes.
Though Williamson's appeal was granted yesterday afternoon, he may still eventually find himself under oath.
Why it matters: If the accusations are true, and Zion admits to them, he could be retroactively ruled ineligible for his lone season with the Blue Devils, and Mike Krzyzewski's Duke program might never be looked at the same.
The backdrop: Days after declaring for last year's NBA draft, Williamson signed a five-year contract with Prime Sports, a marketing agency run by Gina Ford. A month later, he fired Ford and signed with Creative Artists Agency instead.
Ford sued Williamson for unlawfully breaking their contract, seeking $100 million in damages.
Then Williamson sued Ford, claiming the contract was invalid from the start due to violations of North Carolina's Uniform Athlete Agents Act.
Now, Ford believes that if she can prove Williamson's ineligibility, his case will be weakened and she'll have the upper hand.
The big picture: If the various accusations put forth by Ford, outlined here, are true — and Zion, his mother and stepfather accepted improper benefits from Nike, Adidas and Duke — everyone involved could be in hot water.
First, there's Zion. If the accusations are true, he must either admit to accepting improper benefits and greatly harm his legal case, or commit perjury by lying under oath.
Duke, meanwhile, has largely avoided recruiting scandals. If Williamson admits that he was paid, it could irreparably damage the program's credibility.
The bottom line: This is hardly the first time a college athlete has been accused of accepting money, and it won't be the last time, either. But there's a difference between everyone else, and Zion Williamson, arguably the biggest college hoops sensation of the 21st century.
4. 📊 By the numbers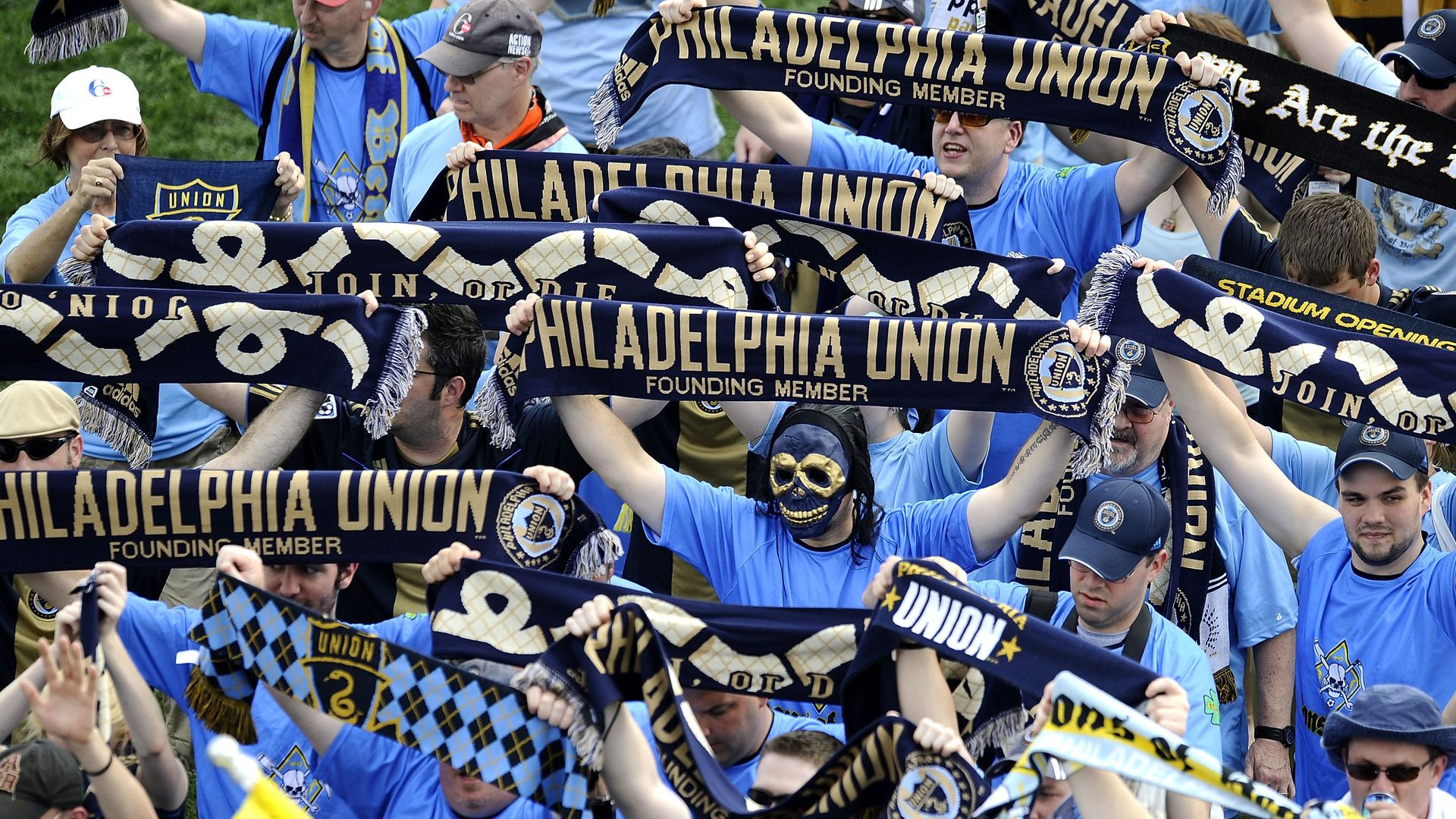 ⚽️ 1–5% stake: Kevin Durant has purchased a minority stake (1–5%) in MLS' Philadelphia Union, per Sports Business Daily. Other NBA stars with soccer ownership stakes include LeBron James (2% stake in Liverpool) and James Harden (5% stake in MLS' Houston Dynamo and NWSL's Houston Dash).
💵 1.9 million: Another 1.9 million Americans filed for unemployment last week, the Department of Labor said on Thursday. The number of jobless applications has steadily declined after peaking at 6.9 million in late March.
🏒 6 skaters: NHL players can return to practice rinks on Monday and skate in groups of six at a time. As for the playoff series, the league said it will be best-of-seven format and teams will be reseeded throughout.
5. ⚾️ Ranking MLB's all-time rosters (No. 9)
We're ranking the all-time rosters for all 30 MLB teams. Note: Rosters based only on time spent with this specific team. Thoughts? Email me at [email protected].
9. St. Louis Cardinals
Tough to beat the heart of this order, but from this point on, every team is so stacked that poking any sort of holes in their depth is really all that's needed to keep them from being higher.
Year established: 1882 (as the St. Louis Brown Stockings)
All-time record: 10,918-10,063 (.520)
World Series Championships: 11
Hall of Famers (indicated by *): 13
Starting lineup:
DH Lou Brock* (41.8 bWAR with team)
2B Rogers Hornsby* (91.3)
1B Albert Pujols (86.6)
OF Stan Musial* (128.3)
OF Joe Medwick* (39.8)
OF Enos Slaughter* (52.2)
3B Ken Boyer (58.1)
C Yadier Molina (40.1)
SS Ozzie Smith* (66)
On the mound: SP Bob Gibson* (89.2)
Bench:
Infield: 1B Johnny Mize* (38.7), 2B Frankie Frisch* (33.2), 3B Scott Rolen (25.9), SS Marty Marion (31.3), C Ted Simmons* (45)
Outfield: Curt Flood (42.3), Jim Edmonds (37.9)
Utility: Chris Carpenter (27.6), Ray Lankford (37.7)
Rotation: Dizzy Dean* (39.9), Adam Wainwright (40.5), Harry Brecheen (39.5), Jesse Haines* (32.4)
Bullpen: Todd Worrell (9.4), Jason Isringhausen (6.8), Bruce Sutter* (6.3)
Additional notes:
Smith's defensive WAR (44.2) is nearly five more than second place (Mark Belanger, 39.5). He truly was the Wizard of Oz.
Gibson's 1.12 ERA in 1968 is the fourth-lowest ever, but you have to go all the way down to the 48th-lowest mark (Greg Maddux's 1.56 in 1994) to find another season on the list since 1919. Put it this way: Gibson was so dominant that year MLB literally lowered the mound the next season.
ICYMI ... 30. Rays, 29. Royals, 28. Diamondbacks, 27. Blue Jays, 26. Angels, 25. Padres, 24. Rockies, 23. Brewers; 22. Nationals, 21. Mets, 20. Orioles, 19. Twins, 18. Astros, 17. Marlins, 16. White Sox, 15. Athletics, 14. Phillies, 13. Braves, 12. Pirates, 11. Mariners, 10. Rangers
Huge thanks to Tom Stone, whose book "Now Taking the Field: Baseball's All-Time Dream Teams for All 30 Franchises," provided the inspiration for these rosters.
6. June 5, 1977: 🏀 Portland wins the title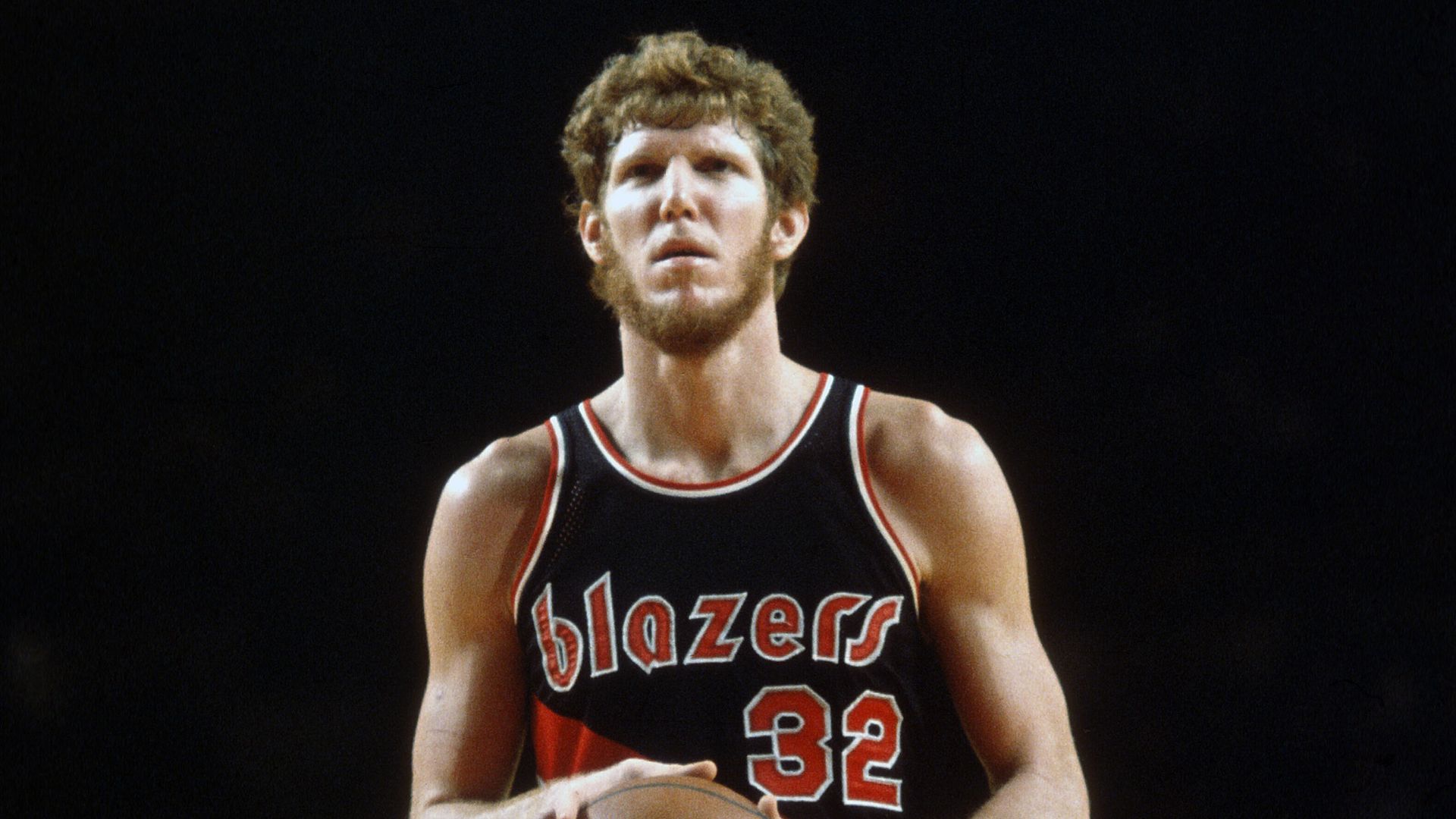 43 years ago today, the Portland Trail Blazers won the NBA title, beating the Philadelphia 76ers, 109-107, to complete their 4-2 series victory.
Why it matters: This was the first championship after the NBA and ABA merged, and it was also Portland's first — and last — title.
The backdrop: The ABA launched in 1967 with 11 teams, but by the end the 1976 season, only six remained. The final ABA champions were the New Jersey Nets, led by MVP Julius Erving, who wound up on the Sixers a few months later due to a contract dispute.
The state of play: The Sixers, led by Erving and George McGinnis, won 50 games and marched to the Finals, where they met young Bill Walton's Trail Blazers.
This was Walton's third and perhaps most dominant season, leading the NBA in rebounds (14.4) and blocks (3.2) while playing 65 games — the third-highest total in his injury-riddled career (he averaged just 47 games across 10 seasons).
As good as Erving and McGinnis were in Game 6 (combined 68 points, 22 rebounds and 10 assists), they couldn't keep up with Walton's absurd, MVP-winning performance of 20 points, 23 rebounds, 7 assists and 8 blocks.
"I've never coached a better player. I've never coached a better competitor. And I've never coached a better person than Bill Walton."
— Trail Blazers HOF coach, Jack Ramsay
P.S. ... To give you a sense of basketball's popularity back then, Game 6 was originally scheduled for 10:30am to accommodate the final day of a mid-tier golf tournament called the Kemper Open (later renamed the Booz Allen Classic).
Though the NBA refused such ridiculous terms and CBS agreed to begin the game at noon instead, they cut to golf immediately after the final buzzer, skipping the post-game and trophy presentation entirely.
🎥 Watch: Series highlights (YouTube)
7. 📚 Good reads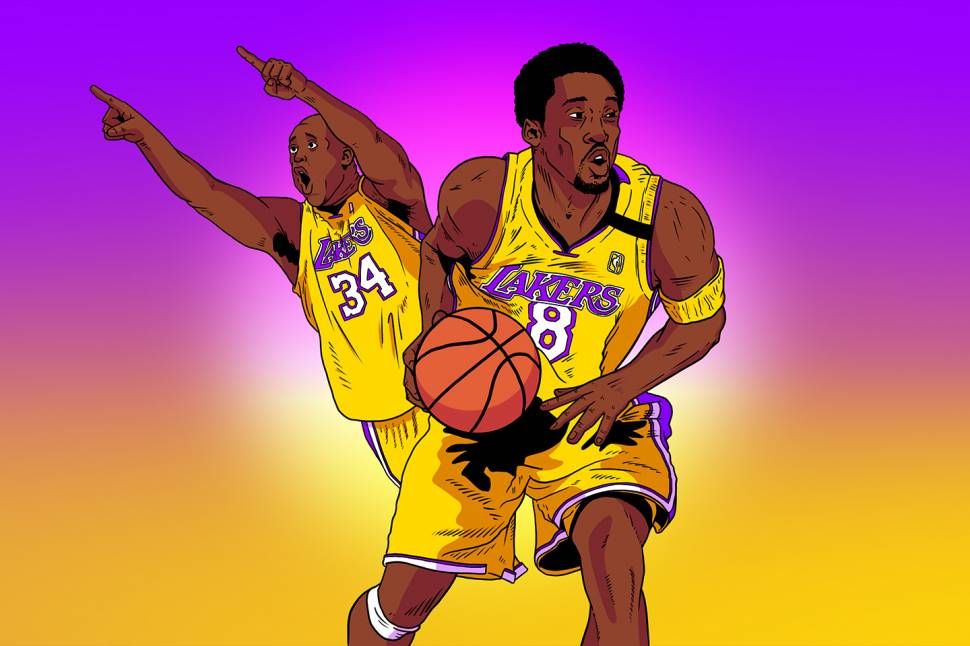 🏀 The lob that launched a dynasty (Howard Beck, B/R)
"Two decades after one of the wildest turning points in NBA history, Lakers and Blazers royalty recall the lob that tied Kobe and Shaq together forever, sparked a three-peat and upended a powerhouse."
🏈 It's not just Brees — fans must better understand black athletes, too (Tim Layden, NBC Sports)
"It is time for much more of the audience to better understand the entertainers. Until that happens, there is a wall between two sets of Americans. There is adulation, but not respect. Awe, but not appreciation. Fanaticism, but not empathy."
⚾️ How baseball's players hatched a plan for a wild barnstorming tour in 1995 (Marc Carig and Jake Kaplan, The Athletic)
"If the owners followed through with their threat to begin the 1995 season with replacements, the established players figured they couldn't sit around and take it. They needed to answer. So, they reached deep into the history of the sport, borrowing a concept as ancient as paying ballplayers to play."
8. The Ocho: 🏎 RC racing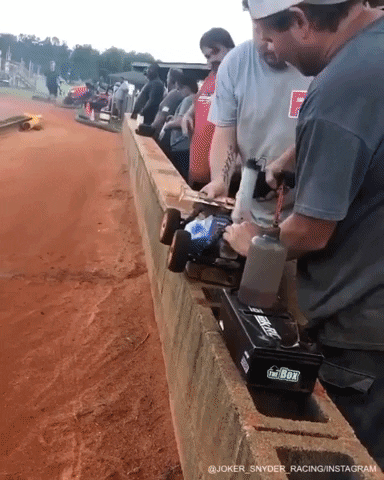 Just when we think we're running low on Ocho content, the world of off-road, RC racing comes across our proverbial desk, Jeff writes.
📬 In all seriousness, though, we still want to hear your pitches for other offbeat sports to cover. Got some epic submissions yesterday — keep 'em coming!
9. 🏀 NBA trivia
Adam Silver said older NBA coaches may not be permitted on the bench when play resumes "in order to protect them," and the CDC says people 65 and older are at higher risk.
Question: There are three NBA coaches who are 65 or older and slated to participate in the season's restart. Can you name them?
Hint: Only one has won a championship.
Answer at the bottom.
10. ❤️ Why we love sports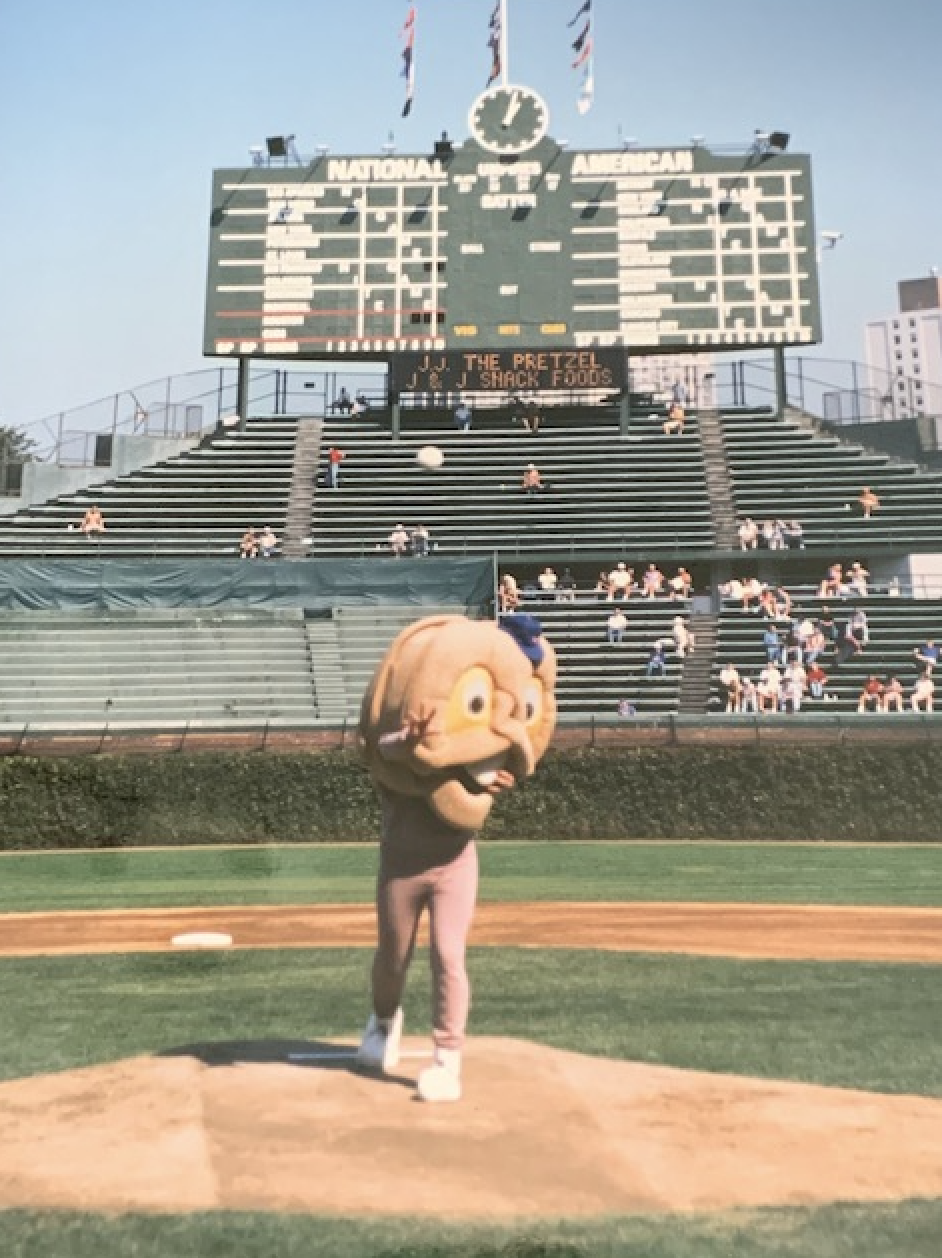 Shea T. (currently in Bristol, England) writes:
"As a kid growing up in Chicago, my dad worked at a company that sells soft pretzels at stadiums, and part of their sponsorship package with the Cubs was that he got to throw out a first pitch each year at Wrigley Field.
"While we see this tradition before most baseball games, what was unique is he had to do it in a full pretzel costume! Days before the game, he would put on this massive pretzel face — which prevents full range of motion — step sideways through the front door, and waddle outside for practice.
"We would go to the cul-de-sac on our street, measure 60 feet 6 inches, and all the neighborhood kids would join and take turns catching his initially errant then shockingly accurate pitches.
"On game day, we'd arrive hours early at Wrigley, and my dad would gear up into his pretzel alter ego. Then we'd head onto the field to meet some of my idols. Looking back, it's comical that Jim Riggleman and Mark Grace were offering pitching advice to 'The Pretzel.'
"When it came time, my sister and I would walk my dad to the mound surrounded by an equal mix of cheers and laughs, since it's not every day you see a pretzel throw the first pitch.
"He got to do this a few times when we lived in Chicago, and he did what Michael Jordan and 50 Cent couldn't come close to accomplishing: he flung a strike down the middle. Every. Single. Time. It defied logic but showed practice paid off.
"I look back and cherish these childhood moments and how sports connects us. The pretzel practice became an annual, can't-miss neighborhood tradition. It's also one of the reasons the Cubs are the longest and most committed relationship I've had beyond family.
"A final twist. On my 10th birthday, we arrived at Wrigley for our annual pretzel pitch, but instead my dad called me in as relief and handed the ball over. Sadly, I couldn't outdo 'The Pretzel' and threw a ball."
✍️ Submit your story: Do you have a fondest sports memory? Or an example of sports having a positive impact on your life? If you'd like to share, simply reply to this email. We'll be telling your stories until they run out.
Enjoy the weekend,
Kendall "I found The Pretzel" Baker
Trivia answer: Spurs' Gregg Popovich (71), Rockets' Mike D'Antoni (69), Pelicans' Alvin Gentry (65)