Axios Sports
May 06, 2020
👋 Good morning! Let's sports.
Today's word count: 2,123 (8 minutes).
1 big thing: ⚾️ Getting to know the KBO
The KBO (Korea Baseball Organization) season began late Monday night, and with ESPN set to air six live games each week (plus re-airs), it's time we get to know what this league, which began in 1982, is all about, writes Axios' Jeff Tracy.
The state of play: In the world baseball hierarchy, talent evaluators rank the KBO beneath MLB, NPB (Japan) and AAA (MiLB), but above AA, High A, CPBL (Taiwan) and Low A.
Format: There are 10 teams but no divisions, with teams facing off 16 times each for a 144-game regular season.
Playoffs: The fourth- and fifth-place teams face off in a Wild Card round, with the winner advancing to play the third-place team (best-of-five series). The winner of that then faces the second-place team in the semifinals (best-of-five). Finally, the semifinal winner faces the regular season champion in the Korean Series (best-of-seven). Translation: Winning the regular season is huge.
Fun fact: While traditionalists in MLB still gripe about bat flips, they're an expected and respected part of the Korean game. Please enjoy.
The teams:
1. Doosan Bears (reigning champs)
Year established: 1982
City: Seoul
Korean Series: 6 championships, 7 runners-up
MLB comparison → Yankees (very successful, located in largest city)
2. Hanwha Eagles
Year established: 1985
City: Daejeon
Korean Series: 1 championship, 5 runners-up
MLB comparison → Orioles (currently rebuilding, beautiful ballpark)
3. Kia Tigers
Year established: 1982
City: Gwangju
Korean Series: 11 championships, 0 runners-up (Jordan-esque!)
MLB comparison → Cardinals (storied franchise, white and red color scheme)
4. Kiwoom Heroes
Year established: 2008
City: Seoul
Korean Series: 0 championships, 2 runners-up
MLB comparison → Rays (low payroll, roofed stadium)
5. KT Wiz
Year established: 2013
City: Suwon
Korean Series: N/A
MLB comparison → Padres (expansion team, no titles, larger city to the north)
6. LG Twins
Year established: 1982
City: Seoul
Korean Series: 2 championships, 4 runners-up
MLB comparison → Angels/Mets (second most popular team in big city)
7. Lotte Giants
Year established: 1975
City: Busan
Korean Series: 2 championships, 3 runners-up
MLB comparison → Cubs (rich history, strong fan support, not as successful as you'd expect)
8. NC Dinos
Year established: 2011
City: Changwon
Korean Series: 0 championships, 1 runner-up
MLB comparison → Brewers (Eric Thames played for both, on the rise)
9. Samsung Lions
Year established: 1982
City: Daegu
Korean Series: 8 championships, 10 runners-up
MLB comparison → Giants (won most titles last decade, struggling lately)
10. SK Wyverns
Year established: 2000
City: Incheon
Korean Series: 4 championships, 4 runners-up
MLB comparison → Red Sox (perennial contenders, lost biggest star in offseason)
Go deeper:
2. 😷 Where the virus is spreading fast
Besides keeping an eye on the nation's tragic, climbing coronavirus totals, state-level trends are also revealing, Axios editor-in-chief Nicholas Johnston writes.
Why it matters: Rising, or falling, numbers of cases is one of the key metrics for determining where mitigation efforts are working and when the economy can begin to reopen.
By the numbers: This chart compares each state's seven-day average of new cases from Monday and the seven-day average from a week prior, April 27.
Comparing the averages of two dates helps smooth out a lot of the noise in how states sometimes inconsistently conduct and report tests.
By this metric, Minnesota, Nebraska and Puerto Rico have the most worrisome trends. Arkansas and Wyoming have the most positive trends. 12 states are moving in the right direction.
But more than a third of the nation still has a growing number of cases. That includes Texas and Virginia, where Republican and Democratic governors are beginning to unveil reopening plans.
The bottom line: The Trump administration's reopening guidelines specify that in order to start lifting restrictions and reopening businesses, a state needs to report 14-day trends of fewer cases or fewer positive tests (though local officials get some leeway). Not a lot of states meet the criteria.
3. 🏈 Lawrence, Fields and the rise of 7-on-7
Trevor Lawrence and Justin Fields grew up 18 miles apart in suburban Georgia and were the top two prospects in the 2018 recruiting class.
Two years later, they are the top two QBs on Mel Kiper's 2021 Big Board, and both have a shot at being the No. 1 pick in next year's draft.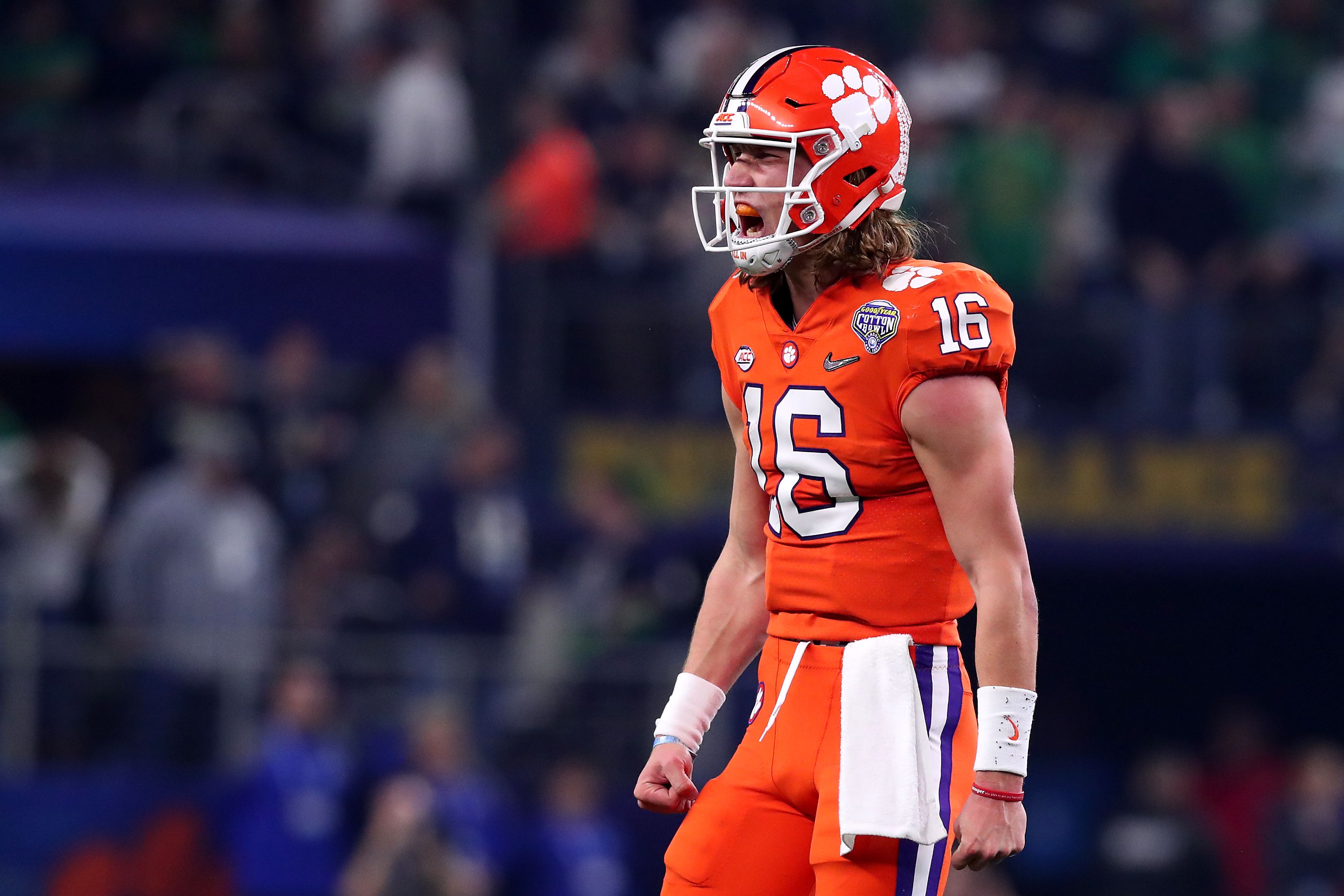 Name: Trevor Lawrence
School: Clemson
Height/weight: 6'6"; 220 lbs
2019 stats: 268/407 (65.8%), 3,665 yds, 36 TD, 8 INT; 103 car, 563 yds, 9 TD
Highlights: Watch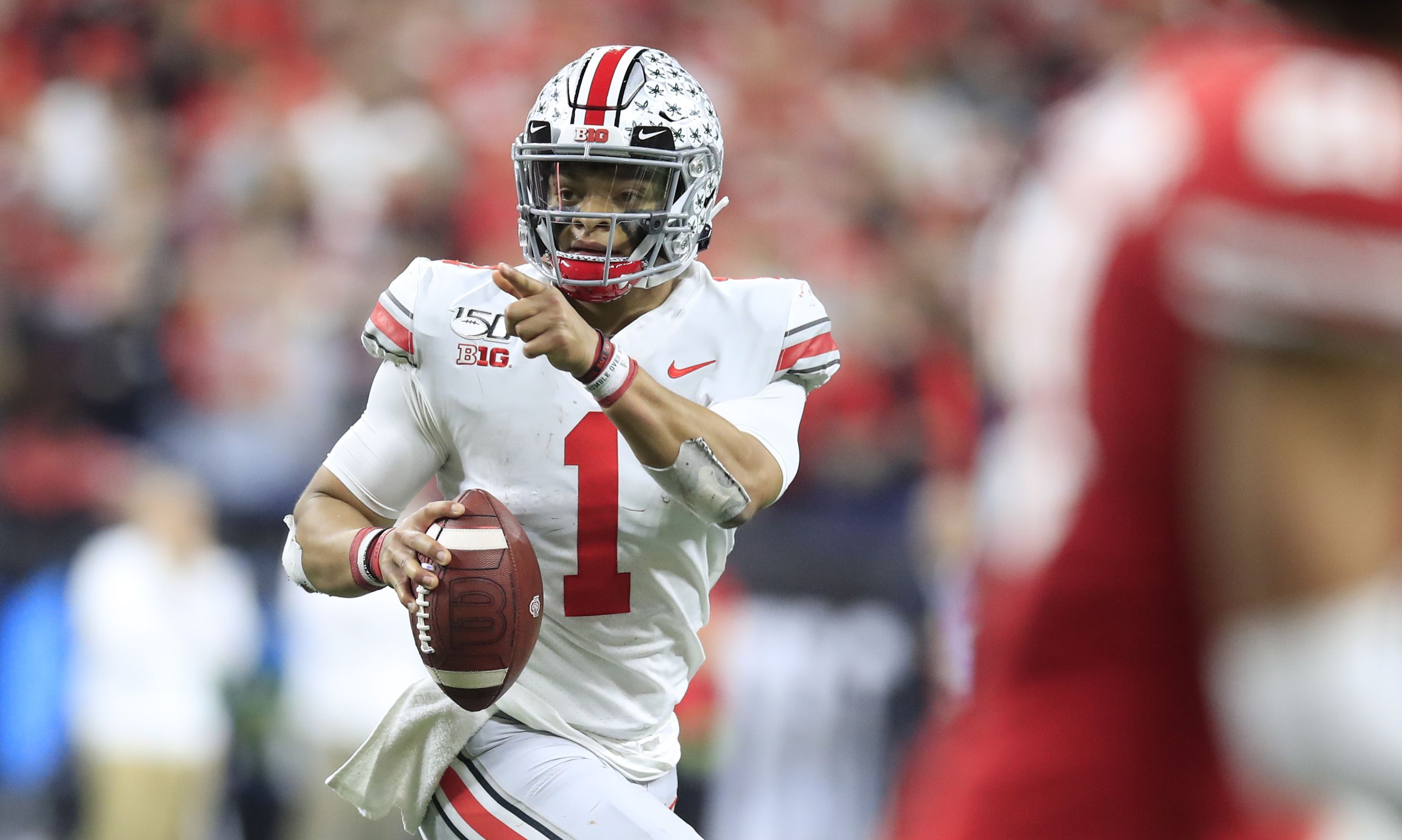 Name: Justin Fields
School: Ohio State
Height/weight: 6'3"; 223 lbs
2019 stats: 238/354 (67.2%), 3,278 yds, 41 TD, 3 INT; 137 car, 484 yds, 10 TD
Highlights: Watch
The big picture: The state of Georgia has been incredibly successful at developing elite QBs lately. In fact, every iteration of the College Football Playoff has featured at least one team with a Georgia native under center.
This success is largely due to the explosion of 7-on-7 passing leagues in the state, as well as the rise of private coaching.
7-on-7 is a modified version of football with no linemen, no special teams, no blitzes and no tackling. The field is 40 yards long and teams must score in nine plays or less. Summer tournaments are common and universities have begun hosting showcases.
What they're saying:
"It used to just be you play high-school football, you get recruited and go to college. And now it's like, you play high-school football, you have a trainer, you have a 7-on-7 team that you play with in the summer. It's kind of weird how things have changed."
— Trevor Lawrence
🎥 Go deeper: Top QB prospects compete in 7-on-7 (YouTube)
4. 👶 Youth sports coalition seeks $8.5B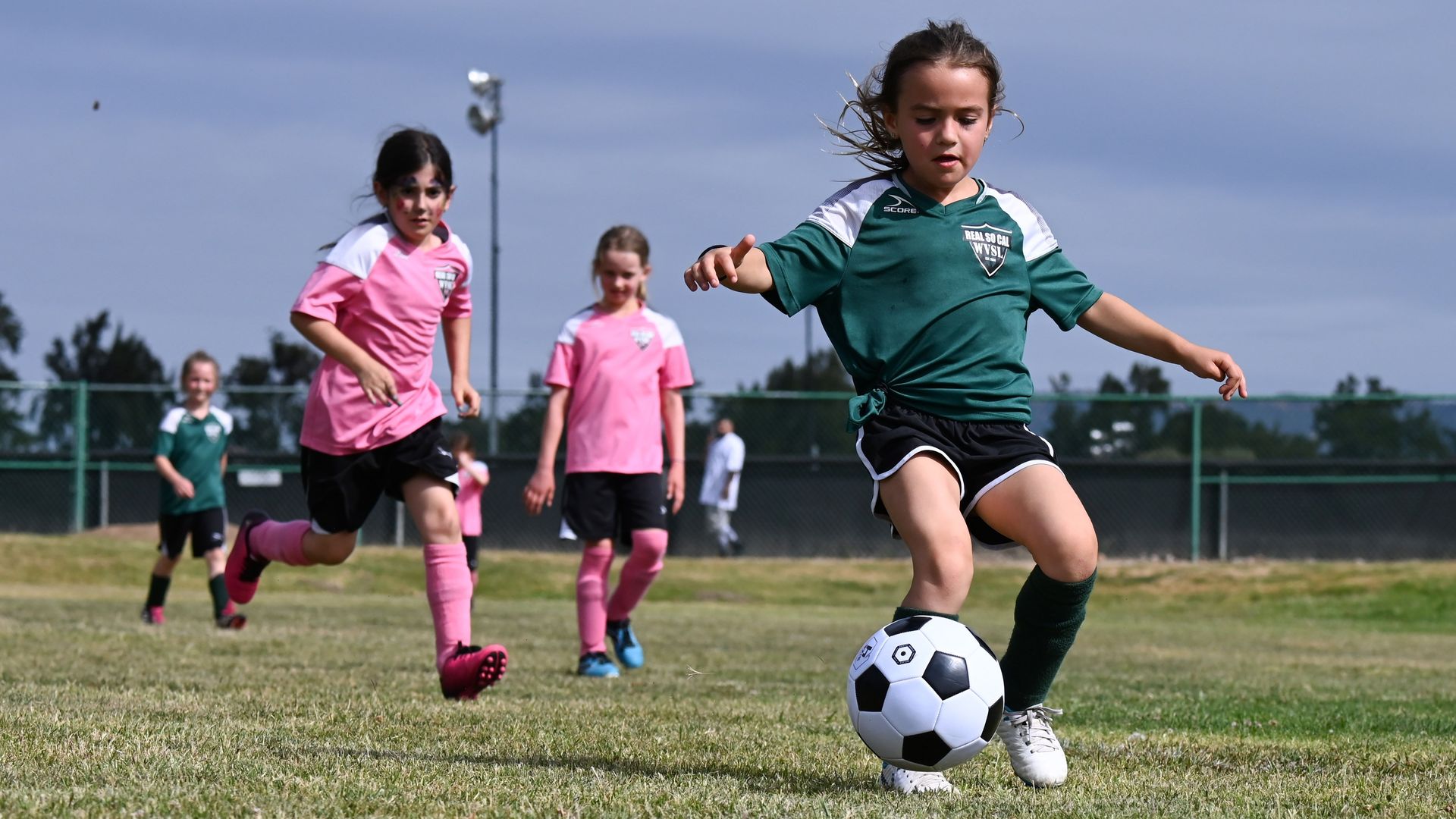 Two weeks ago, a coalition of over 400 local and national youth sports organizations requested $8.5 billion in federal emergency aid to help the industry navigate these difficult times.
The coalition has since grown to over 1,500 organizations, and yesterday, the bi-partisan co-chairs of the Congressional Caucus on Youth Sports — Rep. Ron Kind (D-Wis.), Rep. Rodney Davis (R-Ill.), Rep. Marc Veasey (D-Texas), and Rep. Kelly Armstrong (R-N.D.) — officially joined the cause.
The state of play: According to a recent poll by the Aspen Institute, nearly 60% of local sports leaders said their organizations project to lose at least 50% of their revenue over the next year due to the coronavirus pandemic.
📆 Coming Monday: COVID-19's impact on youth sports (Axios Sports Special)
Bonus: ⚾️ Ranking MLB's all-time rosters (No. 28)
We're ranking the all-time rosters for all 30 MLB teams. Note: Rosters based only on time spent with this specific team. Thoughts? Email me at [email protected].
28. Arizona Diamondbacks
Tied with Tampa as the youngest franchise, at least they edged out one older club in these rankings. Seems that winning the World Series with a Game 7 walk-off against the greatest closer of all time earns you brownie points with me. (See, told ya the Royals should've sent Gordon!)
Year established: 1998
All-time record: 1,763-1,801 (.495)
World Series Championships: 1
Hall of Famers (on this roster): 1
Starting lineup:
2B Ketel Marte (12.6 bWAR with team)
OF Luis Gonzalez (30)
3B Matt Williams (8.3)
1B Paul Goldschmidt (40.7)
OF A.J. Pollock (19)
DH Justin Upton (13.7)
OF Steve Finley (18)
SS Stephen Drew (13.1)
C Miguel Montero (13.6)
On the mound: SP Randy Johnson (51.8)
Bench:
Infield: 1B Chad Tracy (5.9), 2B Orlando Hudson (10.5), 3B Jake Lamb (8.5), SS Craig Counsell (12.7), C Damian Miller (5.9)
Outfield: David Peralta (13.2), Gerardo Parra (10.8)
Utility: Chris Young (14.3), Patrick Corbin (11.8)
Rotation: Brandon Webb (31.1), Curt Schilling (25.3), Zack Greinke (17.9), Dan Haren (16.1)
Bullpen: José Valverde (5.7), Byung-Hyun Kim (8.5), Brad Ziegler (6.8)
Additional notes:
Randy Johnson was an animal. Already solidified as one of the best in the game in Seattle (one Cy Young, three other top-three finishes), he joined Arizona at 35 ... and proceeded to win four straight Cy Young awards!
Teammate Curt Schilling, meanwhile, couldn't quite get over the hump, placing second to Johnson in both '01 and '02.
Huge thanks to Tom Stone, whose book "Now Taking the Field: Baseball's All-Time Dream Teams for All 30 Franchises," provided the inspiration for these rosters.
5. 🏀 Just for fun: "The 18"
From the community: Reader Joseph Bien-Kahn (L.A.) sent this to me after our recent story on the G League's rise, and I thought it was fun, so I'm sharing it.
"The trend of 5-star recruits heading to international leagues and now the G-League has begun to shake the NCAA's hold on young talent. But, until the one-and-done rule is abolished, burying elite NBA prospects overseas or in small-market minor leagues isn't a realistic fix.
"As of now, the G-League has no TV deal; it streams on Twitch. Will the infusion of a single 'select team' of prospects boost the interest for mainstream viewers? Maybe. But it'll be a long time before these players get NCAA-level exposure. Instead, my proposal is that an Al Davis-like rogue billionaire fund a league called 'The 18.'
"The 18, in its idealized form, would be made up of the 18 best 18-year-olds in the world all collected in one 'league' for the equivalent of their freshman year, where they would each be paid $1 million. With a half-decent TV deal and ticket sales, The 18 could make money right away.
"Now, to the games: at the beginning of the year, the prospects would be split into two nine-man teams, as well as six three-man units. Throughout the three-month season, there would be scrimmages in big cities, dunk contests, three-point contests, and more skills events.
"The advantages of The 18? Less mileage on young players' bodies, above-the-table pay, a more relevant test of talent, incredible intel for scouts and NBA teams, and great brand building. The key will be limiting it to truly elite players — ideally, these 18 will make up the majority of the next season's lottery.
"Are you an eccentric billionaire? Hit me up @jbienkahn."
6. May 6, 1998: ⚾️ Kerry Wood's 20-strikeout game
22 years ago today, Cubs rookie Kerry Wood spun a one-hit, 20-strikeout masterpiece against the Astros in his fifth career start. Some have called it the greatest pitching performance ever.
Houston's lone hit came in the third inning when Ricky Gutiérrez hit a grounder that just missed the glove of Cubs third baseman Kevin Orie. A few inches to the left and Wood would've had a no-hitter.
Why it matters: Wood became just the second pitcher in MLB history to strike out 20 batters in a nine-inning game (Roger Clemens in 1986 and 1996), and only two others have done it since (Randy Johnson in 2001; Max Scherzer in 2016), making it perhaps the single rarest feat in baseball.
By the numbers: Wood's first season was spectacular (13-6, 3.40 ERA), earning him the NL Rookie of the Year. His 12.6 strikeouts per nine innings not only led MLB, but is the sixth-best single-season mark ever.
Sadly, Wood's career was marred by injuries, limiting him to just four more standout years before he acquired journeyman status and retired in 2012.
Go deeper:
7. 📚 Good reads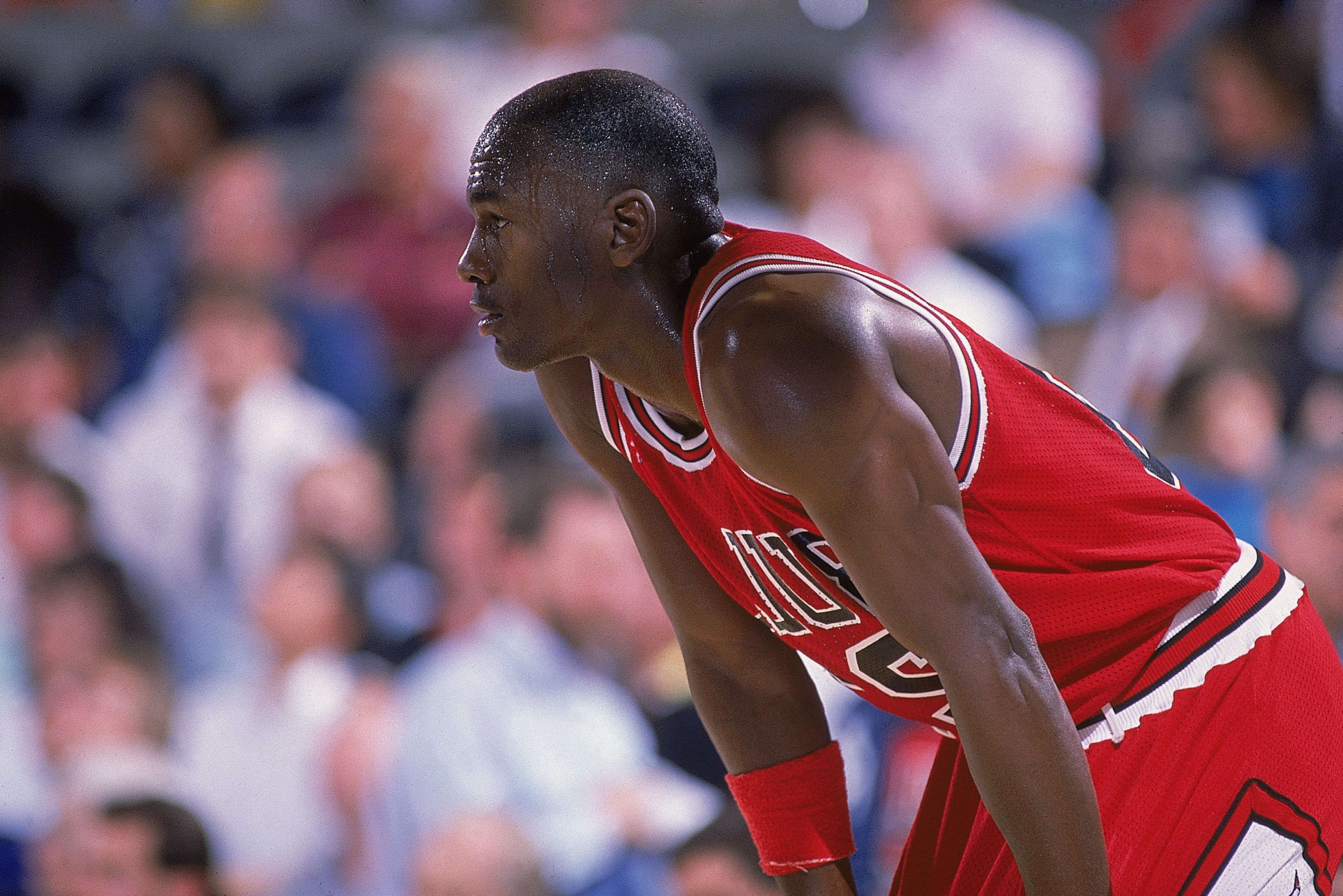 🏀 Retracing the histories of "The Next Michael Jordans" (Paolo Uggetti, The Ringer)
"Ever since Jordan took his place at the top of the NBA, basketball fans have been clamoring for a successor. A few players have come close, but many — and we mean many — have had to deal with the moniker."
🏀 Indycar's virtual race crashes spark real-world controversy (Rob Zacny, Vice)
"Now that these same drivers are competing in a space where the deadly physical consequences are no longer an issue, the sport is changing fast, and in ways that can carry over to real-world tracks."
🏀 Watching old sports in quarantine drives home the supremacy of modern athletes (Will Leitch, NY Mag)
"[W]hile reliving all this past glory is temporarily satiating some people until their favorite league can finally return, I'll confess all it's doing is making me miss live sports more. Because nothing makes me realize just how amazing sports are now than realizing how much worse they used to be."
8. The Ocho: 🥑 The Avocado Open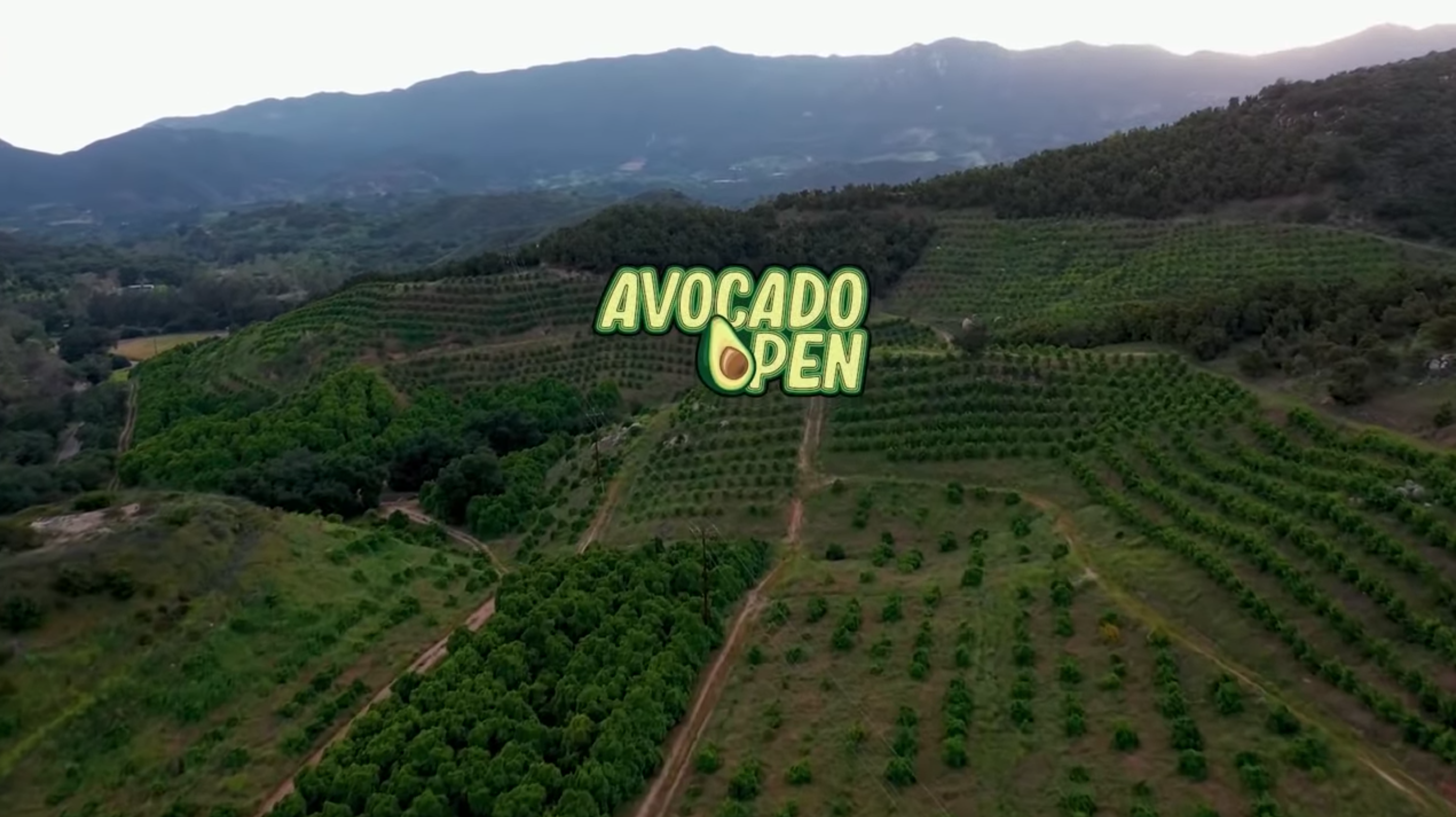 Jeff writes: Four of the world's best disc golf players recently competed against each other in the "Avocado Open" from a course on a San Diego avocado farm where two of them have been quarantining for the past month.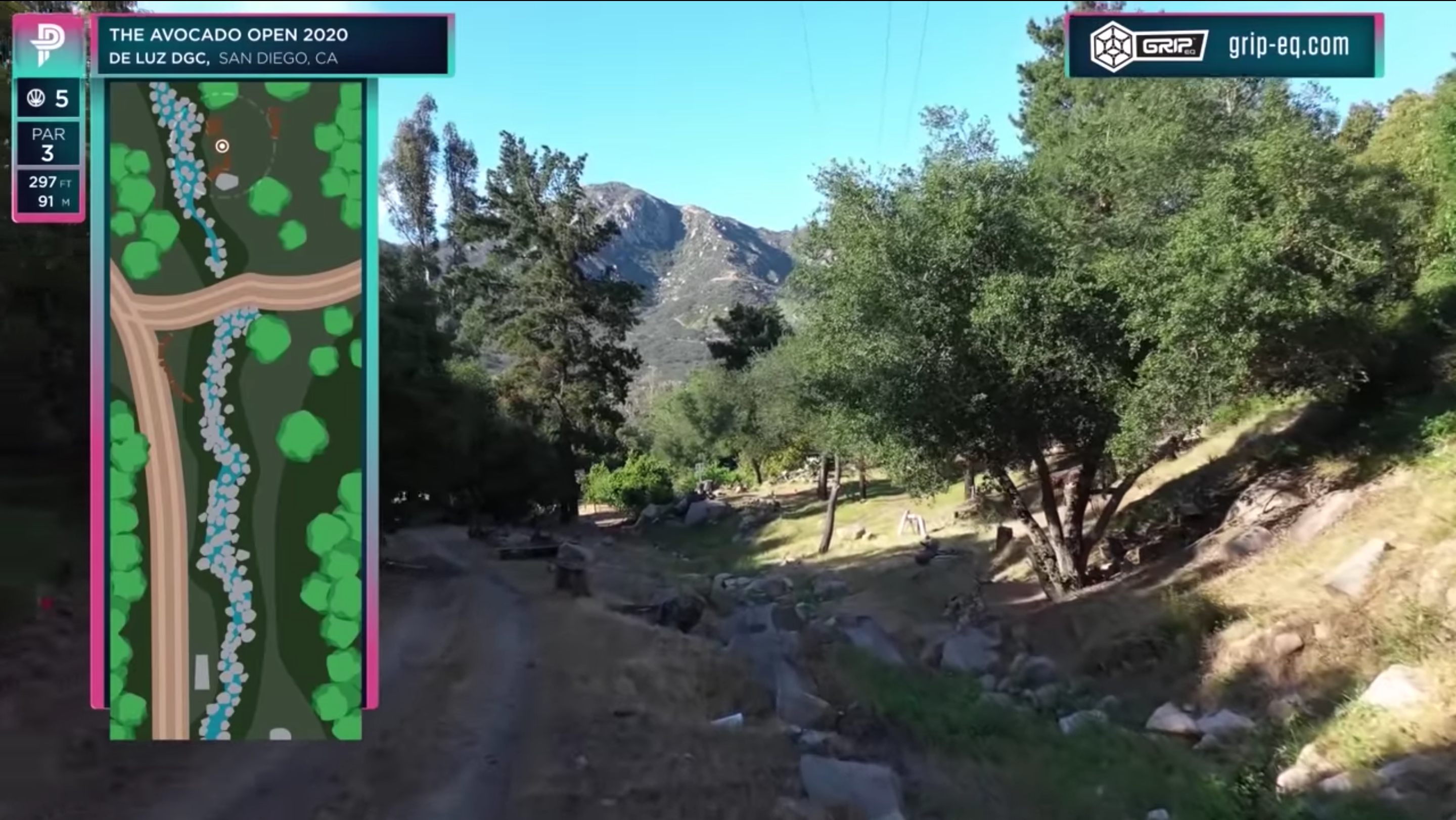 The socially-distant, 36-hole competition featured a $3,600 purse, and the camerawork is stunning. The picturesque setting does most of the heavy lifting, though the graphic overlays showing each hole's layout add to the enjoyment of watching these 25-minute rounds.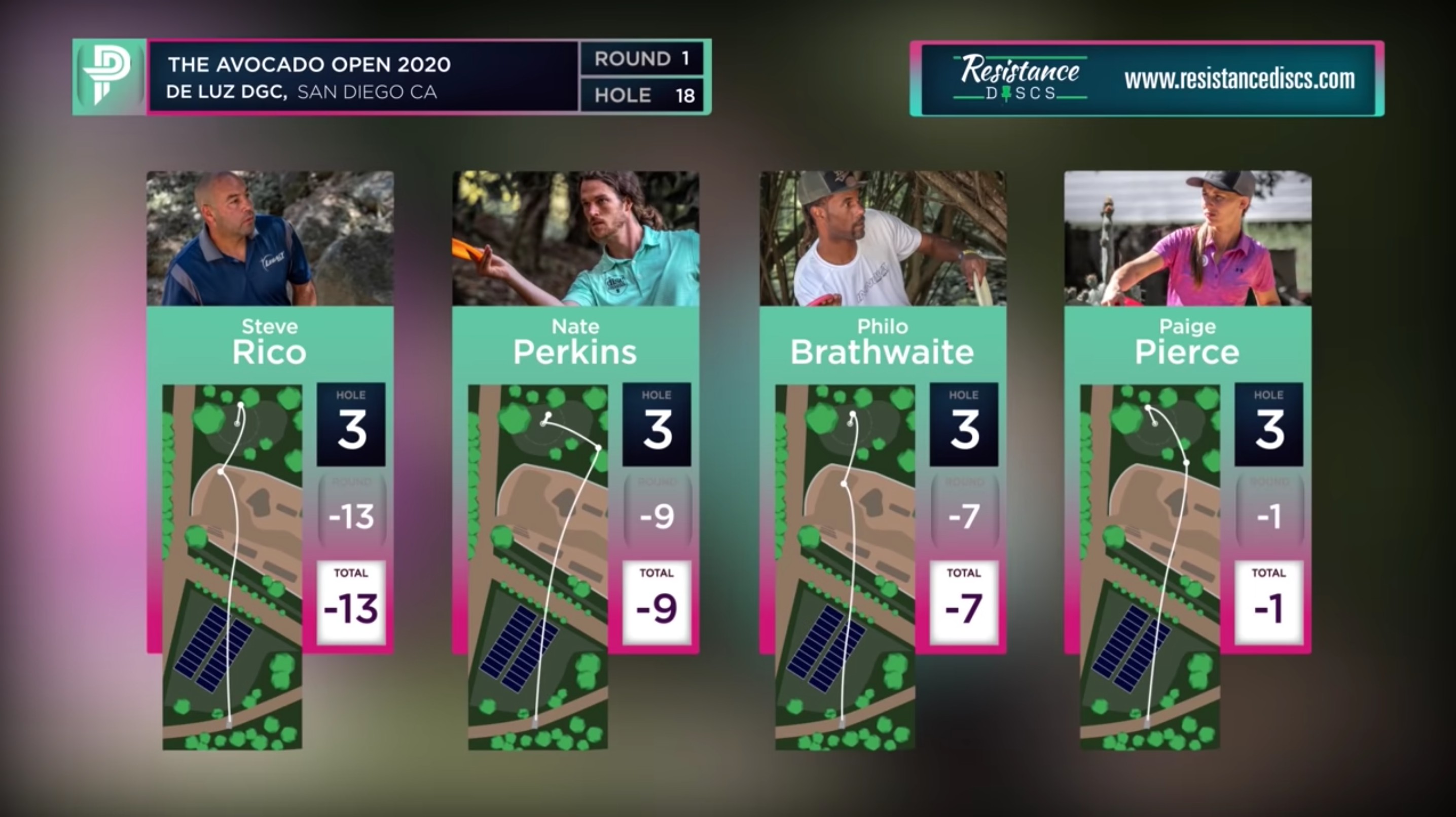 The bottom line: This is the perfect example of turning lemons into lemonade (avocados into guacamole?). Take a sport with a small but passionate following, scrape together some sponsorship money, and produce high-quality content with your friends in the midst of a pandemic.
🎥 Watch: Front nine or Back nine
9. 🏈 NFL trivia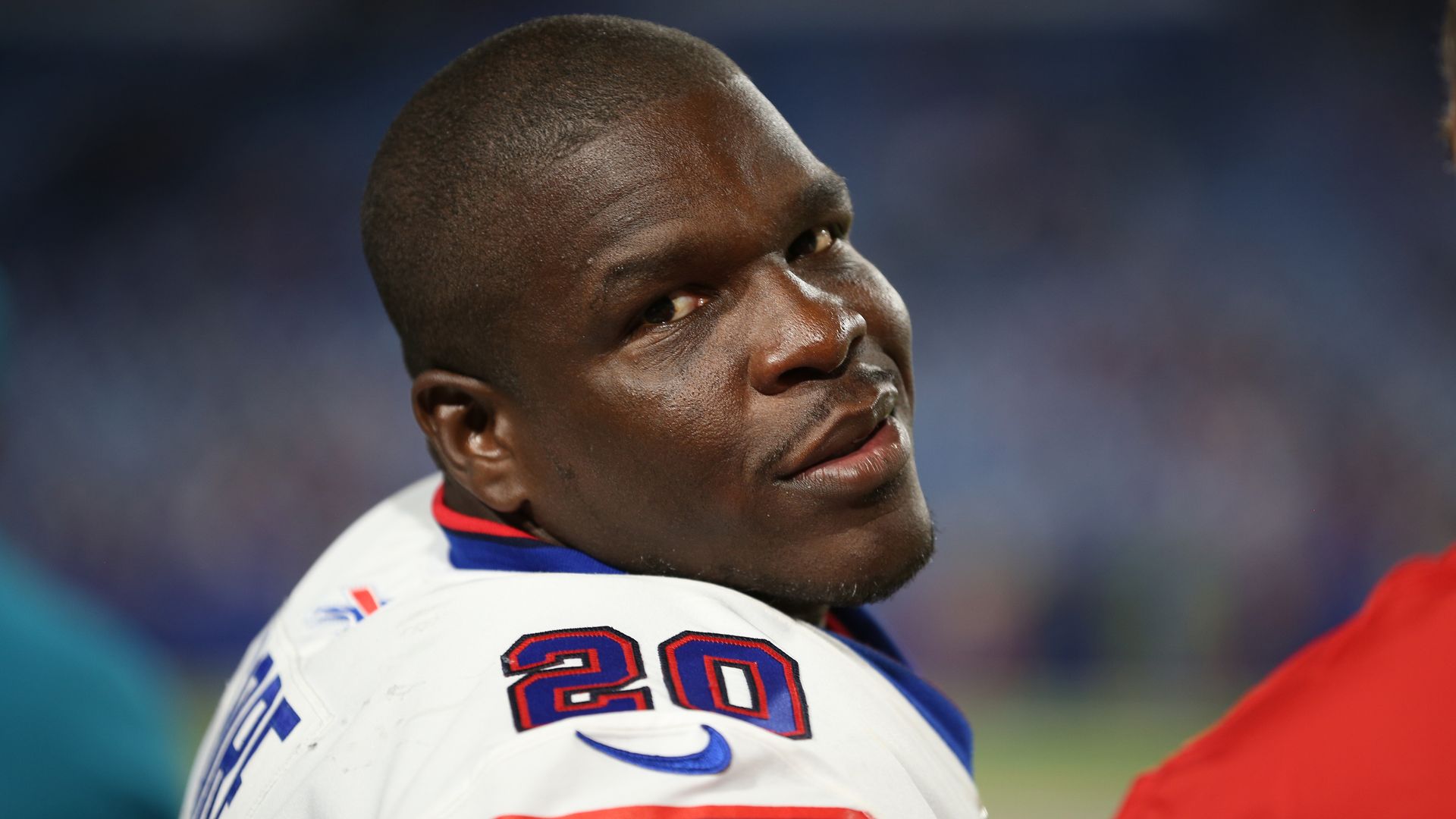 Frank Gore has recorded 15,347 career rushing yards (third all-time) while playing for four teams, and he just signed with his fifth, the Jets.
Question: Who are the only three top-20 RBs (by career rushing yards) who spent their entire career with one team?
Hint: They rank 2nd, 4th, and 11th on the all-time rushing yards list.
10. ❤️ Why we love sports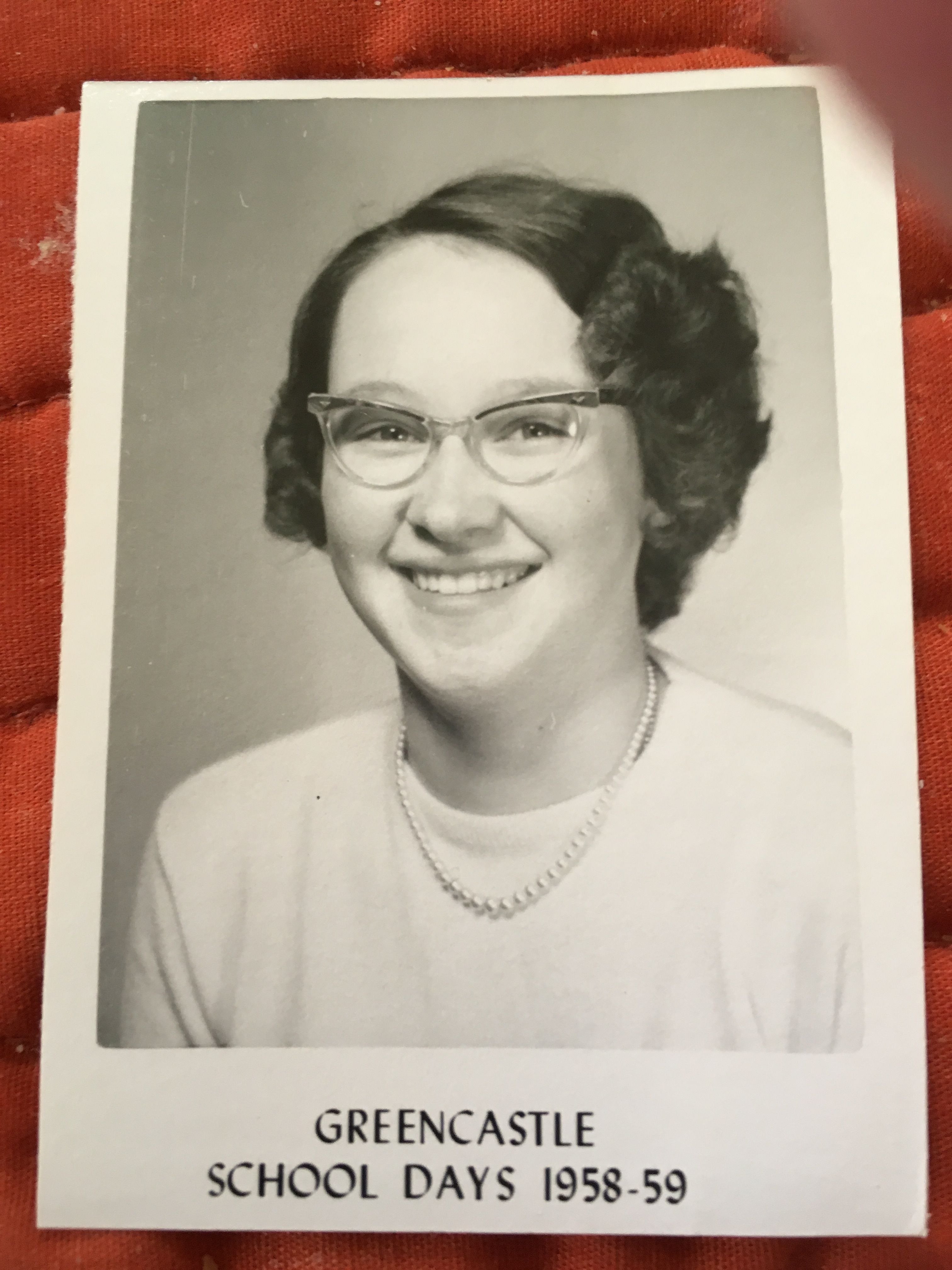 Mary Beth N. (Ithaca, N.Y.) writes:
"I grew up in basketball-mad Indiana in the 1950s. My father built a hoop for my younger brother and myself in the back yard, and we spent hours shooting baskets.
"The big sports event of the year in Indiana, other than the Indianapolis 500, was the state high school basketball tournament. We watched avidly every year on our black and white TV, especially in 1954, when Milan beat Muncie Central (the team that inspired 'Hoosiers').
"But that was boys' basketball. There was nothing comparable for girls. We did not even have interscholastic competition. When we girls played games, it was in gym class."
"And girls' basketball had special rules. Each team had six members, divided in half. Each set of three could play on only half the court, presumably to avoid overtaxing us, and you could only dribble two times.
"That meant that each girls' team of six had three offensive players, who could shoot baskets; and three defensive players, who could not, but whose role it was to rebound, dribble, and then pass the ball to those who could shoot baskets at the other end of the court.
"When I was a junior, I had two excellent teammates and three not so good. We hatched a plan for our gym class' final game that thwarted the rules, which did not explicitly forbid players from switching halves mid-game. There just had to be three players on each side of the mid-court line.
"So the three of us simply followed the ball across that line while the other three players changed sides as we moved in the other direction. Our team won, frustrating the teacher — but we had not broken the rules.
"As someone who eventually became a path-breaking academic, I look back on that experience as a first instance of my nascent feminism, although that was not a word or a concept I knew then.
"Unsurprisingly, I have been thrilled to see the rise of women's sports in 21st century America. I regularly attend Cornell women's hockey games, and love to see the little girls who come to the games dressed in their team uniforms and who have the inspiring role models I never had."
✍️ Submit your story: Do you have a fondest sports memory? Or an example of sports having a positive impact on your life? If you'd like to share, simply reply to this email. We'll be telling your stories until they run out.
Talk tomorrow,
Kendall "The next Michael Jordan" Baker
Trivia answer: Walter Payton (Bears), Barry Sanders (Lions), Jim Brown (Browns)