👋 Good morning! Game 7 of the World Series is tonight at 8pm ET. Mischief Night is canceled. Save the toilet paper rolls for next year and watch some baseball with friends.
Today's word count: 1,405 words (5 minutes)
1 big thing: ⚾️ We're headed to Game 7, baby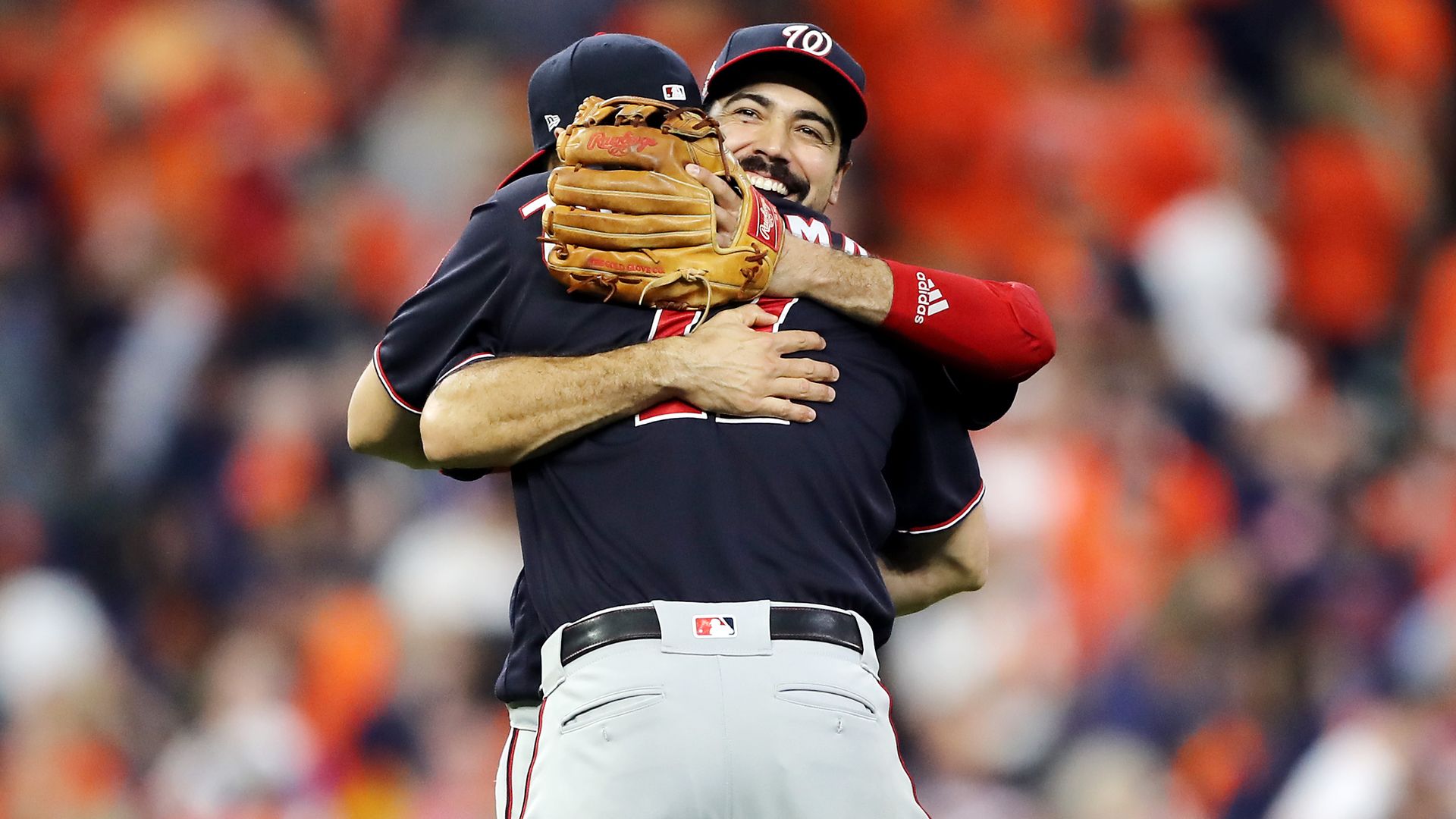 "In a World Series largely devoid of drama — there had been but a single lead change in the first five games, way back in Game 1 — we got plenty of it in Game 6," writes ESPN's David Schoenfield.
"We had dueling epic home run trots, the first manager ejection in a World Series game since 1996, a stadium-quieting home run from Anthony Rendon, a heroic Stephen Strasburg effort and a remarkable sixth straight win from the road team."
Final score: Nationals 7, Astros 2
By the numbers:
The road team has a 43-12 run differential in this series. (I had to triple check this stat, that's how insane it is.)
Justin Verlander, one of the greatest pitchers of his generation, is now 0-6 with a 5.68 ERA in seven career World Series starts.
Stephen Strasburg is the first pitcher in MLB history to go 5-0 in a single postseason.
What's next: Washington ace Max Scherzer (3-0, 2.16 ERA this postseason), a late scratch Sunday due to neck spasms, declared himself ready to go for tonight's Game 7. If he leads the Nats to victory, Hollywood better have a movie script ready by morning.
Houston will counter with Zack Greinke (0-2, 5.30 ERA this postseason), who has yet to deliver a signature performance for the Astros but will be pitching at home, where he had his best playoff outing in Game 1.
Considering the Astros endured a losing skid of more than two games at home just once during the regular season, it's crazy to think they'll lose four straight. But that's exactly what this World Series has been: crazy.
The final word ... One of my earliest sports memories is my dad pitching to me in the front yard as a kid. I'd always imagine it was Game 7 of the World Series. Bottom of the 9th. Bases loaded. Two outs. It all comes down to this.
Sadly, I never made it to the big leagues. And I certainly never stepped into the batter's box during Game 7 of the World Series. But tonight, a handful of human beings will — and I think that's the coolest thing in the world.
2. 💰 NCAA surrenders (but provides no details)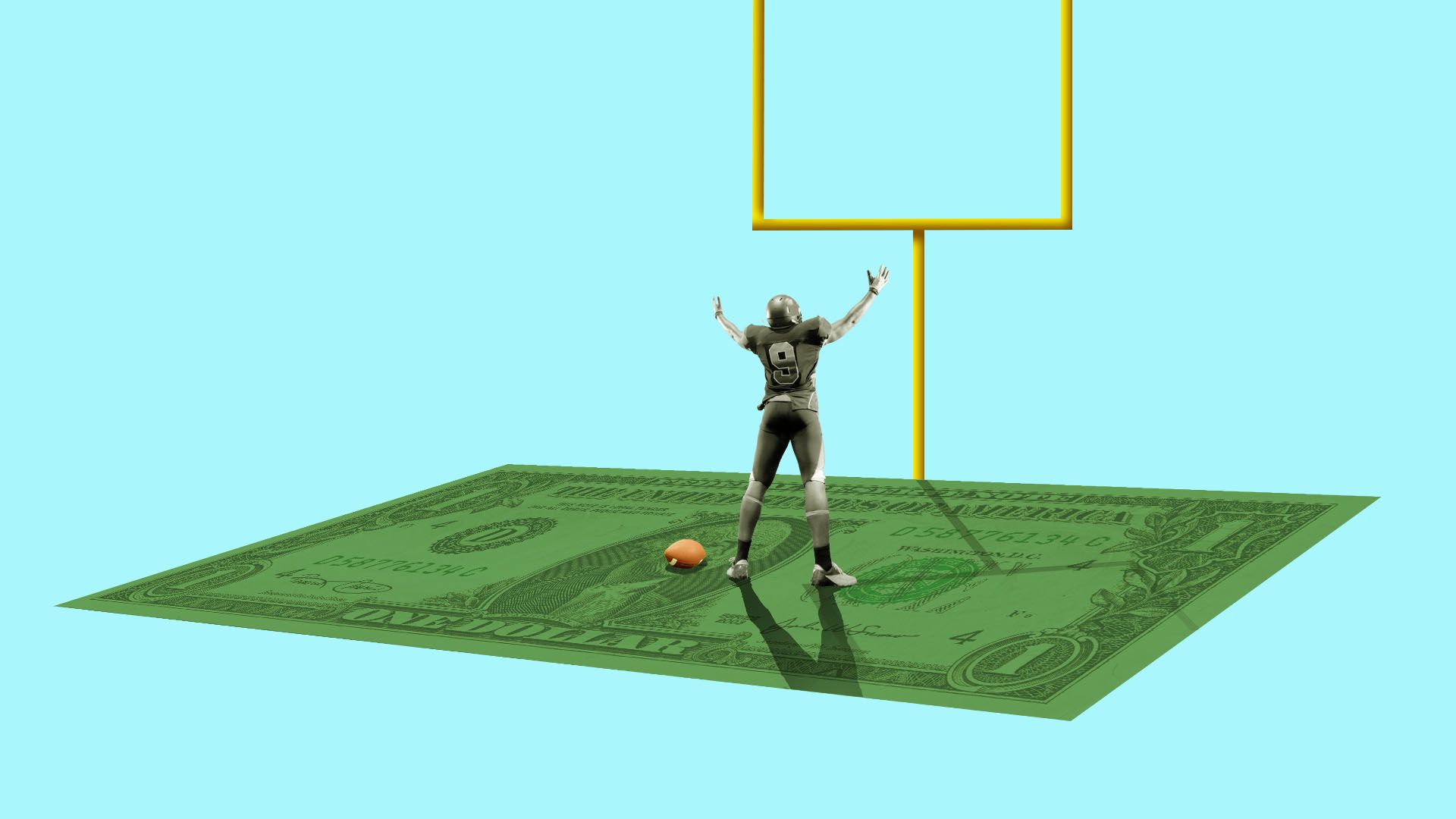 Under mounting pressure from California and other state legislatures (and athletes like LeBron James), the NCAA board of governors voted yesterday to consider letting college athletes profit from their name, image and likeness.
Why it matters: This potentially clears the way for athletes to begin accepting endorsement deals — a monumental shift that would dramatically alter the economics of college sports.
"There's no question that the legislative efforts in Congress and in states has been a catalyst to change. It's clear that the schools and the presidents are listening and have heard loud and clear that everybody agrees that this is an area that needs to be addressed."
— NCAA president Mark Emmert
Yes, but: While the NCAA's stance has certainly softened, exactly what they'll be giving up is unclear. Their official statement offered no details, and any specific rule changes will require further discussion.
Put more bluntly, "The NCAA's latest move is all wind and stall. It's nothing more than an attempt to slow the landslide," writes the Washington Post's Sally Jenkins.
"Look closely at the [statement] and note that it contains zero specifics, an almost infinite number of potential restrictions, and doesn't actually say anything about money."
The big picture: One of the main arguments against directly compensating college athletes is how complicated it would be. Do all athletes get paid or just some of them? How is that determined?
The name, image and likeness angle removes some of that complexity by essentially letting the market decide. Instead of paying players, it simply affords them the opportunity to make money on their own.
That's not to say things won't end up getting just as convoluted, though. After all, the NCAA must eventually develop a coherent set of rules that apply to a Heisman Trophy finalist just as they do to a Dartmouth swimmer.
The bottom line: The return of the "NCAA Football" video game seems like the surest thing at the moment. As for how the rest of this will work, yesterday's news doesn't change anything. Not yet.
3. ⚽️ Seattle Sounders stun MLS-best LAFC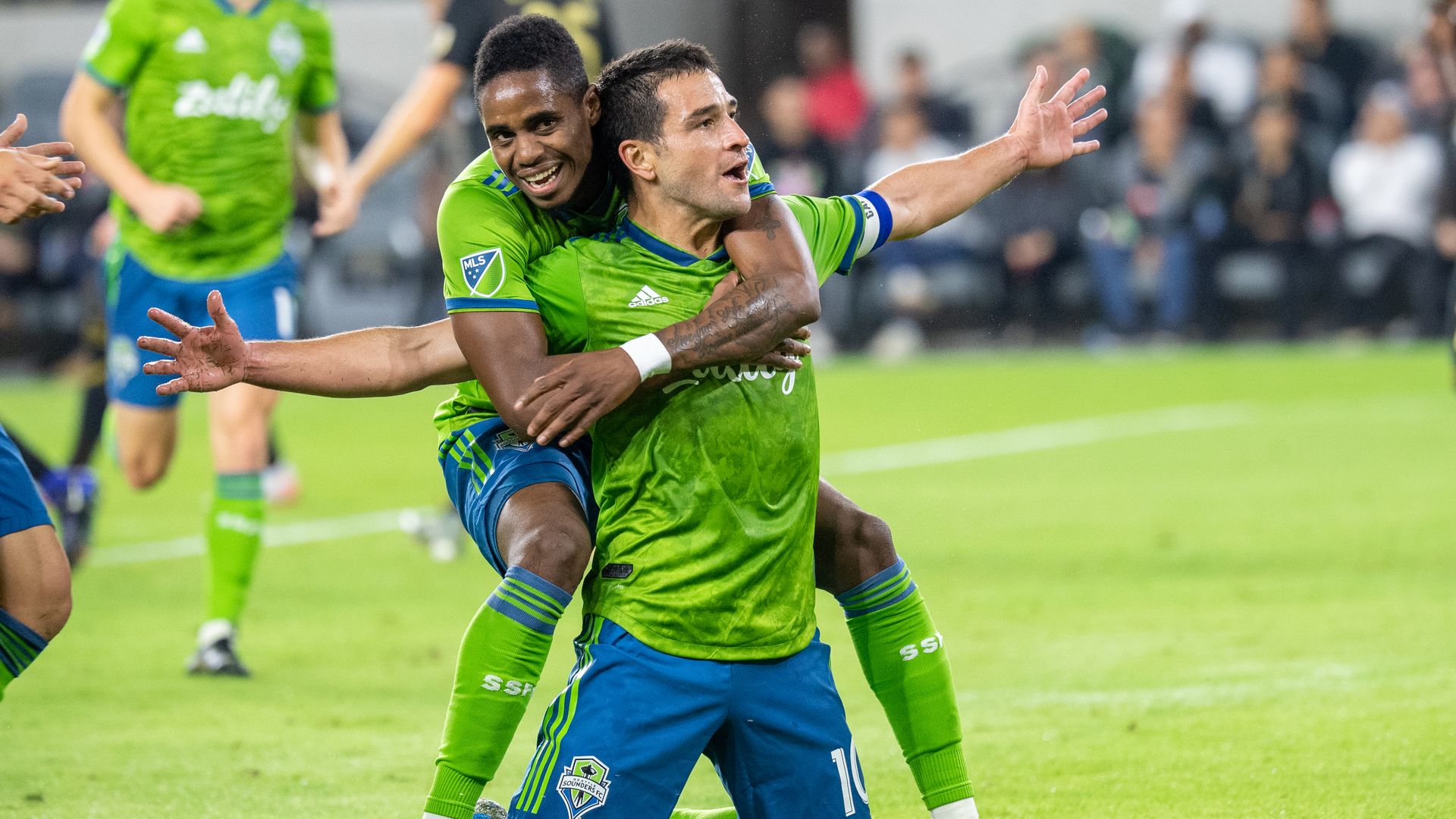 Raul Ruidiaz scored twice and Nicolas Lodeiro added a goal and two assists as the visiting Seattle Sounders upset LAFC, 3-1, to advance to the MLS Cup final for the third time in four years.
What they're saying: Following the best regular season in MLS history, LAFC's loss is the "latest playoff choke job by an L.A. sports team," writes the Los Angeles Times' Dylan Hernandez.
"LAFC was the Dodgers in October, the Rams in the Super Bowl. ... Move over, Dave Roberts. Step aside, Sean McVay. You have company."
What's next: The Sounders will play the winner of tonight's Eastern Conference final between Atlanta United and Toronto FC (8pm ET, FS1). If Atlanta wins, it will host the final. If Toronto wins, Seattle will host.
4. 🏀 AD makes history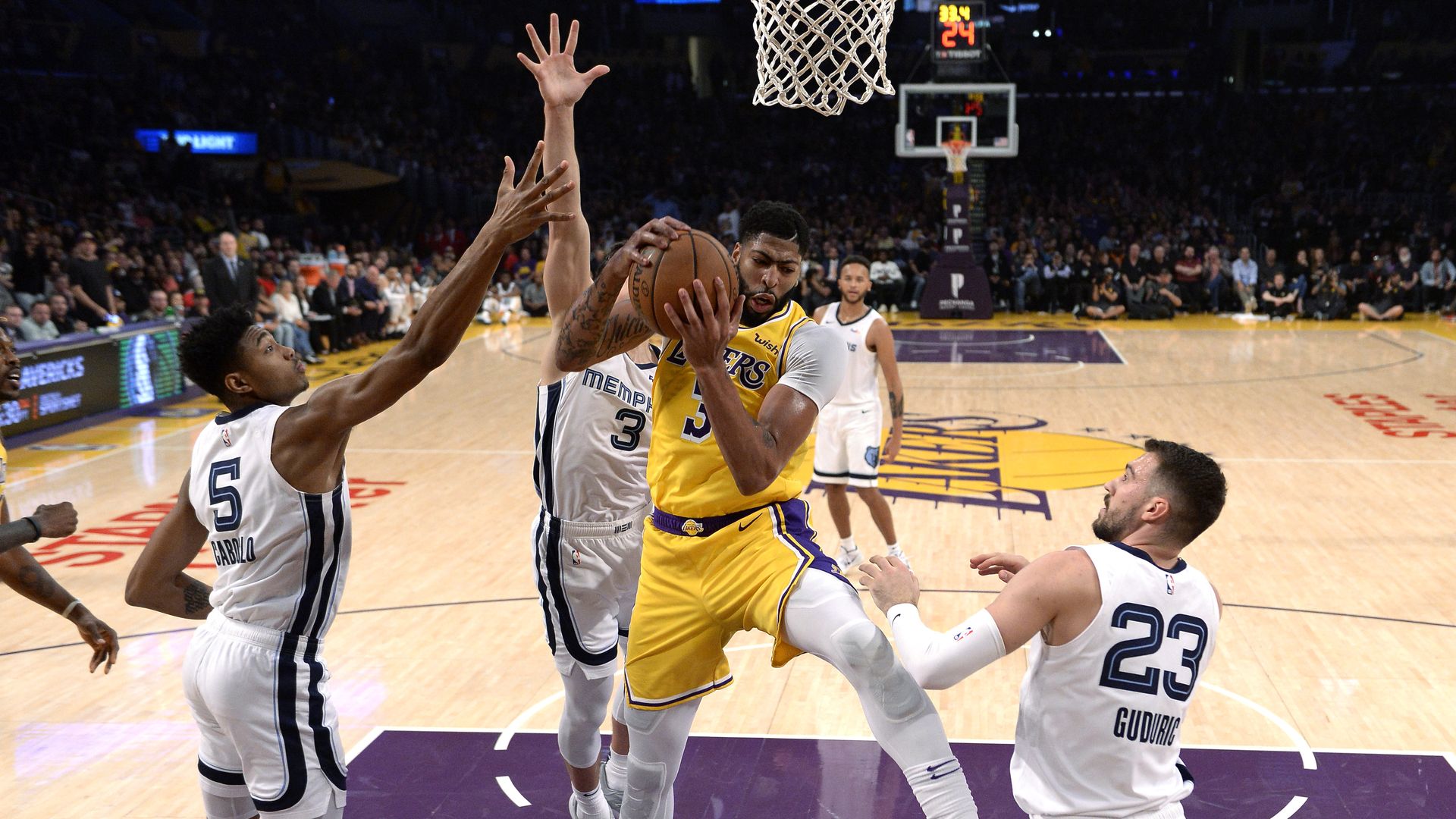 Playing with a sore shooting shoulder, Anthony Davis had his first breakout game as a Laker, scoring 40 points, grabbing 20 rebounds and setting a franchise record for free throws made (26) in a 120-91 win over the Grizzlies.
Why it matters: This is the second time in NBA history that a player has recorded at least 40 points, 20 boards and 25 made free throws in a game. The only other occurrence? Wilt Chamberlain's 100-point game in 1962.
AD is also just the sixth Laker to ever put up 40 points and 20 rebounds, joining Elgin Baylor (did it 34 times), Chamberlain (5), George Mikan (4), Shaquille O'Neal (2) and Kareem Abdul-Jabbar (2).
5. 📊 By the numbers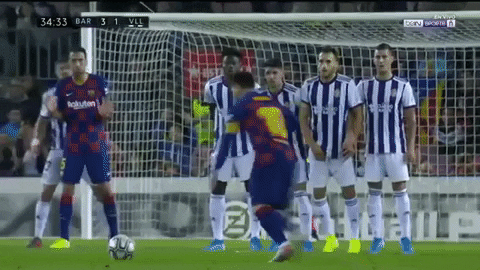 ⚽️ 608 goals
Lionel Messi scored two goals (including an unreal free kick) in Barcelona's 5-1 thumping of Real Valladolid, surpassing rival Cristiano Ronaldo in club goals scored ... in 118 fewer games.
Messi: 608 goals in 695 games
Ronaldo: 606 goals in 813 games
🏈 6 QBs since 2017
With Joe Flacco expected to miss five to six weeks with a herniated disk in his neck, fourth-year QB Brandon Allen will start for the Broncos this weekend.
The post-Peyton era: Allen will be Denver's sixth starting QB since the start of the 2017 season, joining Trevor Siemian, Paxton Lynch, Brock Osweiler, Case Keenum and Flacco — none of whom fared particularly well.
🏒 24 points
David Pastrnak scored his league-leading 12th goal (and recorded his league-leading 24th point) in the Bruins' 5-1 win over the Sharks last night.
NHL point leaders: Pastrnak, BOS (24 points); John Carlson, WSH (23); Leon Draisaitl, EDM (22); Connor McDavid, EDM (22); Brad Marchand, BOS (21)
Go deeper: NHL power rankings, Halloween edition (SI)
6. Oct. 30, 1974: 🥊 The "Rumble in the Jungle"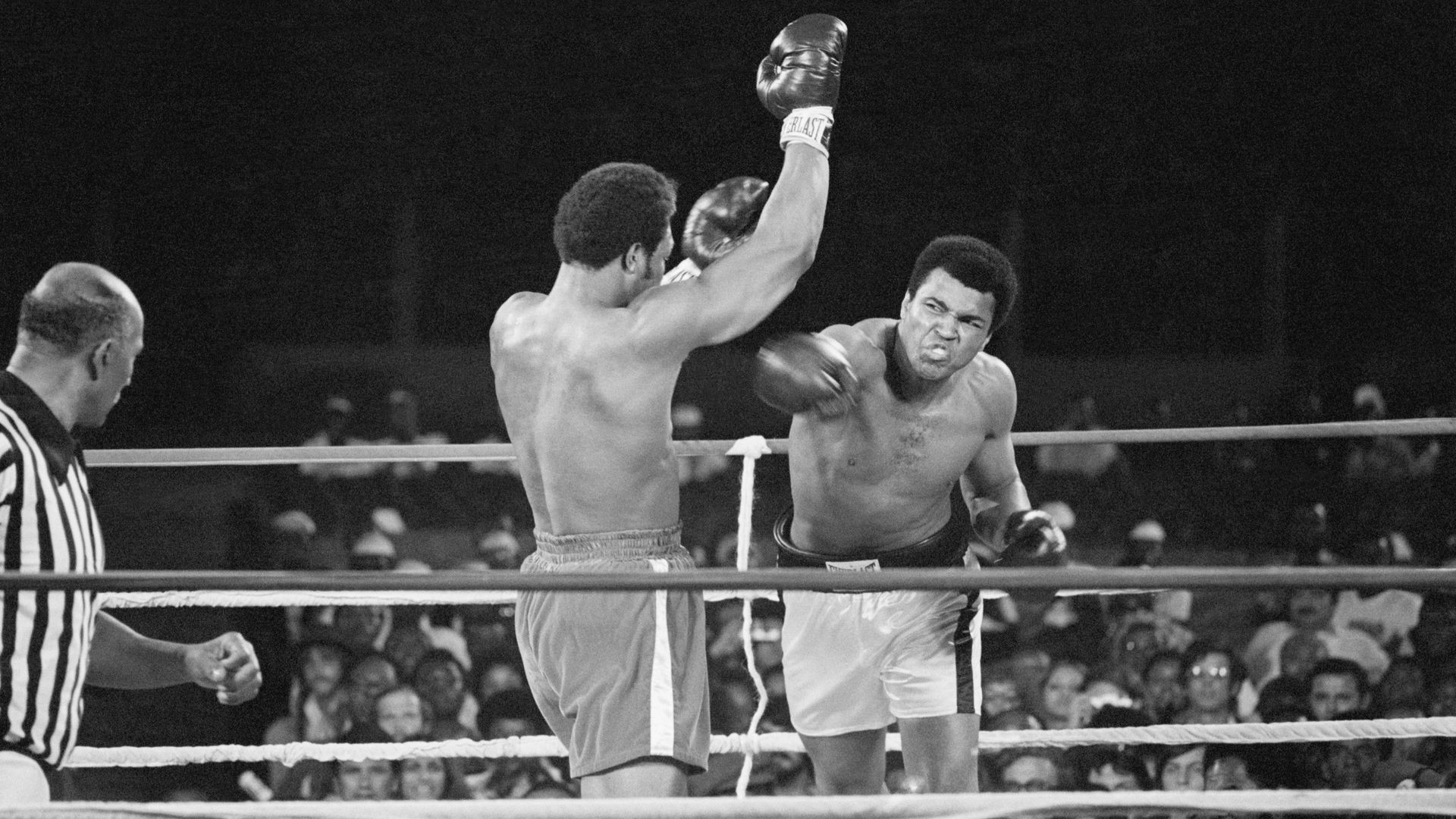 45 years ago today, Muhammad Ali knocked out previously undefeated George Foreman to regain the world heavyweight boxing title in arguably the greatest sporting event of the 20th century.
The fight was held in Kinshasa, Zaire (now the Democratic Republic of the Congo) and drew an estimated 1 billion viewers, making it the world's most-watched live broadcast at the time.
Inside the ring: The fight is famous for Ali's introduction of the "rope-a-dope" tactic. Beginning in the second round, he began to lean on the ropes, inviting Foreman to land hundreds of non-injuring body blows.
Soon enough, Foreman grew exhausted and Ali pounced, unleashing a lightning-fast combination that sent him tumbling to the ground.
Foreman: "I thought he was just one more knockout victim until, about the seventh round, I hit him hard to the jaw and he held me and whispered in my ear: 'That all you got, George?' I realized that this ain't what I thought it was."
Go deeper:
7. 🎾 Tennis trivia
If Novak Djokovic wins the Paris Masters this week, he'll end the year ranked No. 1 for the sixth time, which would tie the all-time men's record.
Question: Whose record would Djokovic tie?
Hint: Known for his powerful serve, he played his final match in 2002.
Answer at the bottom.
8. The Ocho: 🤠 Cowboy mounted shooting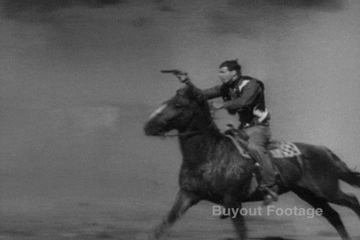 "Lesser known than the extreme equine sport, bronc riding, cowboy mounted shooting is unique in the western sports world," writes Deadspin's Aria Alamalhodaei.
"It combines sharpshooting with barrel racing, in a timed competition that bids mounted riders to shoot 10 reactive targets while navigating their horse through a pre-set course."
"Competitors shoot blank cartridges with a maximum effective range of 20 feet; without a projectile, the heated force of the coarse-grain black powder causes the balloon to pop."
"In addition to 19th-century style firearms … all competitors must wear 'traditional, classic, recognizable Western' cowboy or cowgirl dress. At minimum, this means long-sleeved button-down shirts, chinks or chaps, and traditional cowboy boots and hat."
Talk tomorrow,
Kendall "Baseball is good" Baker
Trivia answer: Pete Sampras