👋 Happy Monday! Welcome back. Today's word count: 1,446 (5 minutes)
🏀 WNBA playoffs: The Las Vegas Aces beat the Chicago Sky in a bizarre finish. Elsewhere, the L.A. Sparks beat the Seattle Storm, meaning the semifinals will be Sparks vs. Connecticut Sun and Aces vs. Washington Mystics.
⚾ AL Wild Card: Athletics (+1.5), Rays, Indians (1.5 GB).
⚾ NL Wild Card: Nationals (+1.5), Cubs, Brewers (1 GB), Mets (4 GB), Phillies (4.5 GB), Diamondbacks (5.5 GB).
🏒 NHL: The Maple Leafs signed forward Mitch Marner to a 6-year deal with an average annual value of $10.9 million. 3 of the top 7 cap hits in the NHL are Maple Leafs: Auston Matthews ($11.6M), John Tavares ($11M) and Marner ($10.9M).
1 big thing: 🏈 NFL Week 2's winners and losers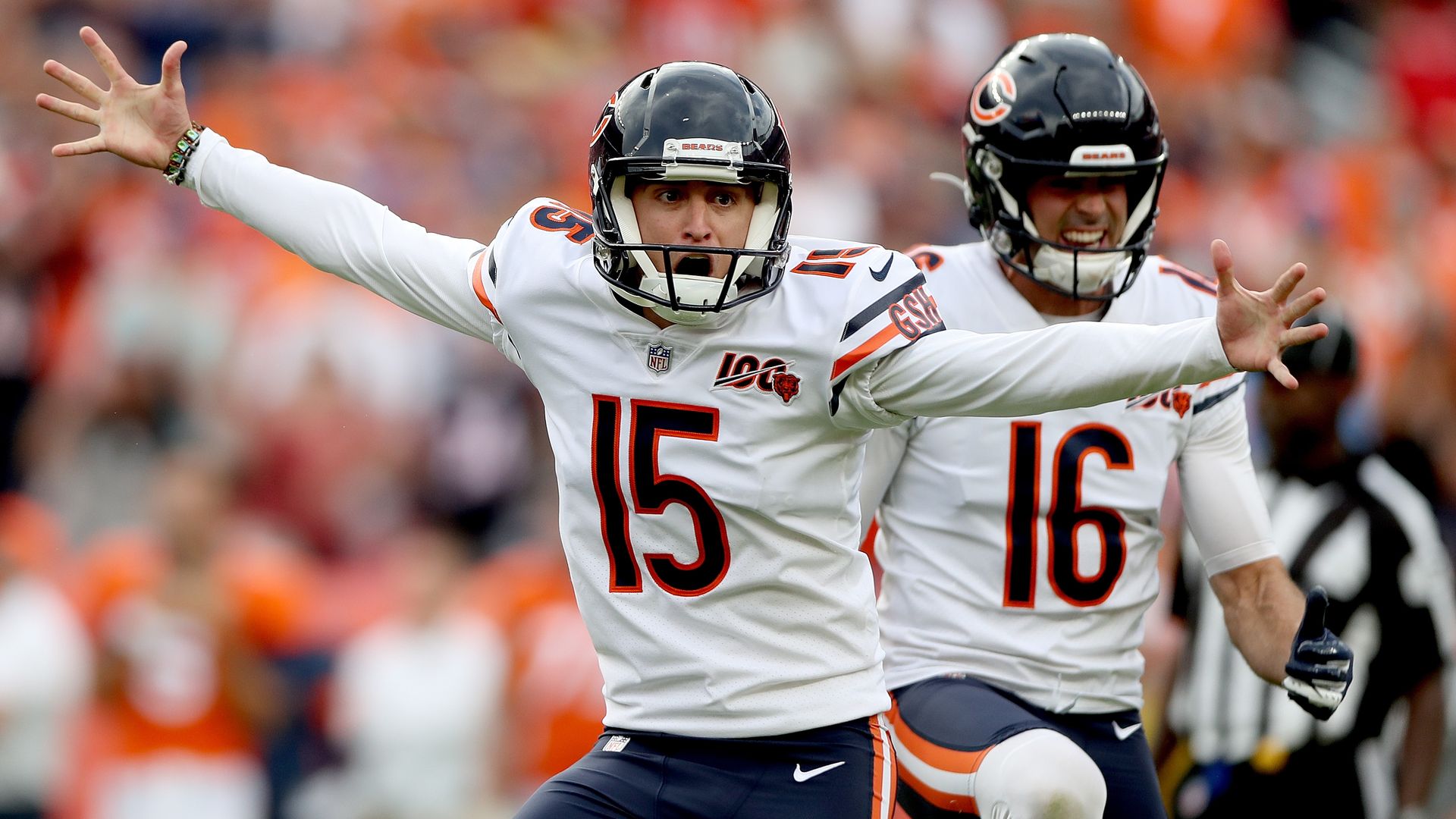 Winners:
The Bears' kicking saga: Eddy Pineiro, the winner of the wildest kicker search ever, drilled a 53-yard FG as time expired to beat the Broncos 16-14 and endear himself to Chicago. P.S. ... The end of this game was completely insane.
Gardner Minshew: Even in a loss to the Texans, the legend of Gardner Minshew grew, as the rookie led a gutsy comeback that nearly won the Jaguars the game. Meet the NFL's newest folk hero.
Oakley: In August, Oakley signed a 4-year deal to become the NFL's official helmet visor supplier. Whatever they paid, it wasn't enough — I have literally never been more aware of a brand for 6 straight hours. Their "O" logo is seared into my brain after watching RedZone all day. Good for them.
Losers:
Kliff Kingsbury's swagger: On a day full of bold calls by other coaches, Kingsbury's Cardinals became the first team since the NFL moved the goal posts in 1974 to attempt 3 FG from inside the 5-yard line while trailing.
The Saints: The Saints got horribly screwed by another bad call, lost Drew Brees to a hand injury that he's "concerned" about and managed just 9 points in a loss to the Rams. Rough Sunday for Who Dat Nation.
The Dolphins: Following their 43-0 drubbing at the hands of the Patriots, the Dolphins are on pace to set the all-time record for fewest yards and points per game, as well as most yards and points allowed per game. Small sample size but man, it doesn't look good.
Sunday scoreboard:
Early games: BAL 23, ARI 17 ... SF 41, CIN 17 ... DET 13, LAC 10 ... GB 21, MIN 16 ... HOU 13, JAC 12 ... NE 43, MIA 0 ... BUF 28, NYG 14 ... SEA 28, PIT 26 ... IND 19, TEN 17 ... DAL 31, WAS 21
Late games: LAR 27, NO 9 ... KC 28, OAK 10 ... CHI 16, DEN 14
Sunday Night Football: ATL 24, PHI 20
Tonight, 8:15pm ET (ESPN): The Browns (0-1) visit the Jets (0-1) in a matchup "loaded with juicy storylines ... and a slight hint of desperation." (Preview)
2. ⚾️ MVPs are dropping like flies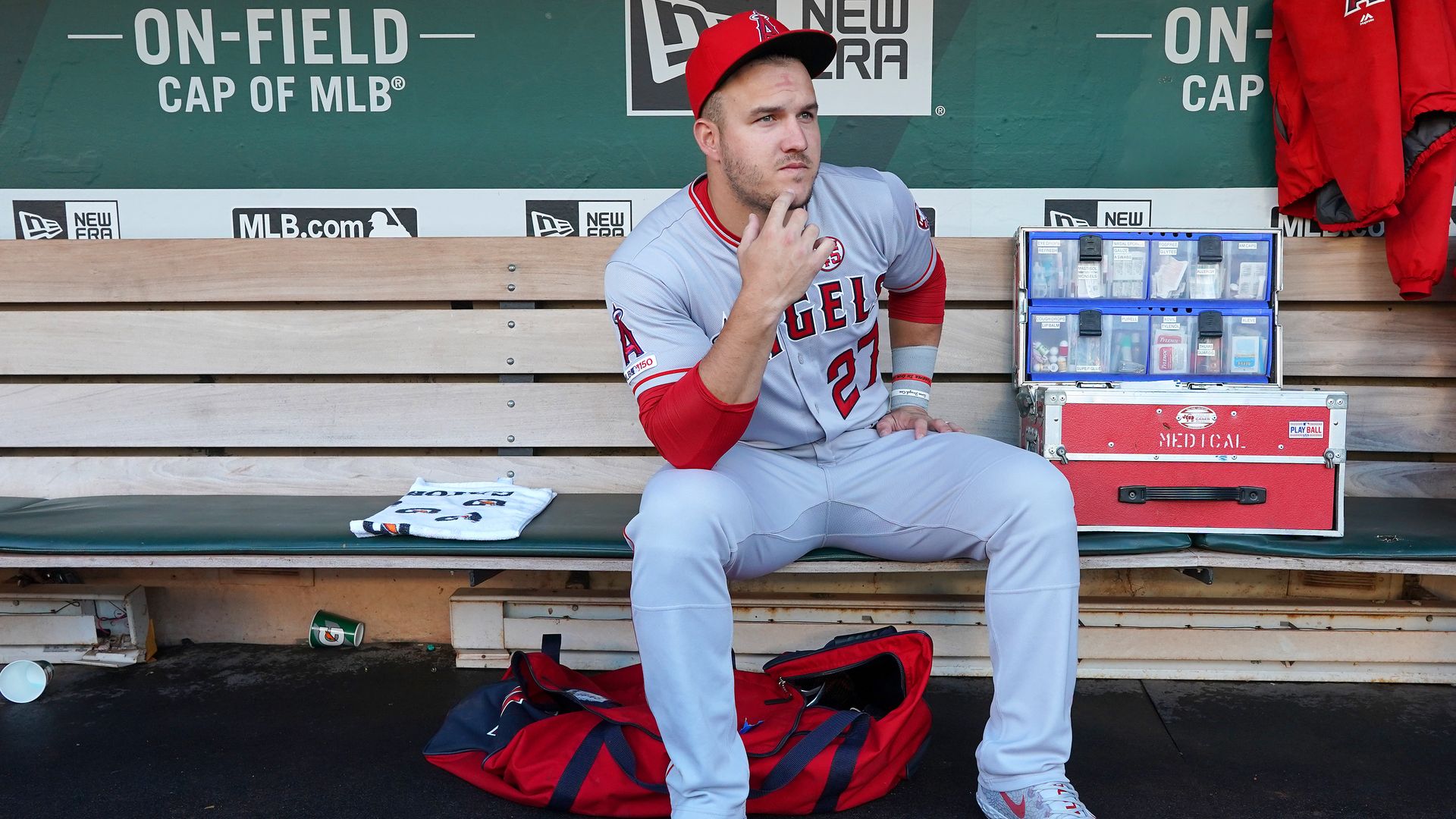 Just a week after the Brewers lost reigning NL MVP Christian Yelich for the season due to a fractured knee cap, the Angels have lost perennial AL MVP Mike Trout for the season due to foot surgery.
Trout: "I've been dealing with it for like the last month, and it progressively got worse. … I was just tired of having to deal with it, having to come in and worry about my foot." (LA Times)
By the numbers: Trout finishes the season with a .291/.438/.645 slash line, 110 runs scored, 104 RBI and a career-high 45 HR.
Why it matters: In addition to winning recent MVP awards, Trout and Yelich are also frontrunners this year. In spite of his injury, Trout will likely still win the AL award, while Yelich's chances could be fading.
AL MVP: Trout's absence will likely cost him the lead in a few statistical categories, but he's still comfortably ahead of his biggest challenger, Houston's Alex Bregman.
NL MVP: This is Dodgers slugger Cody Bellinger's award to lose now, but if he doesn't seize the moment, Yelich could still beat him out.
3. 🏈 AP Top 25: SEC, Pac-12 have 6 ranked teams
On a Saturday with zero matchups between ranked teams, Michigan State, Maryland and USC still managed to drop out of the Top 25, with Cal, Arizona State and TCU replacing them.
By the numbers:
6 ranked teams: With the addition of Cal and Arizona State, the Pac-12 now has 6 teams ranked in the top 25 — a number only the SEC can match and the most ranked teams it has had in almost 4 years.
13 TD, 12 incompletions: Through 3 weeks, Oklahoma QB Jalen Hurts has more TD (13) than incompletions (12). That's a big reason why he's my Heisman frontrunner, followed by fellow QBs Tua Tagovailoa and Joe Burrow.
$400,000: Several ACC teams suffered bad losses or near-losses: Boston College fell to Kansas; Virginia Tech barely beat FCS opponent Furman; and Georgia Tech lost to The Citadel, which was paid $400,000 to show up.
Watch:
Highlight: Alabama RB Najee Harris looked like a man amongst boys on this run after catch. Sheesh.
Series: I've been enjoying "Miles To Go," the ESPN+ series about Les Miles' first year at Kansas (here's a clip). The Jayhawks just won their first Power Five road win since 2008, so the next episode should be fun.
What's next: "College GameDay" will be in Athens on Saturday for a top-10 matchup between No. 3 Georgia and No. 7 Notre Dame. ... We'll also be treated to No. 11 Michigan at No. 13 Wisconsin and No. 8 Auburn at No. 17 Texas A&M.
P.S. … Arkansas State coach Blake Anderson lost his wife, Wendy, to breast cancer last month. To honor her and raise awareness, Georgia fans wore pink instead of red on Saturday. This is humanity at its best: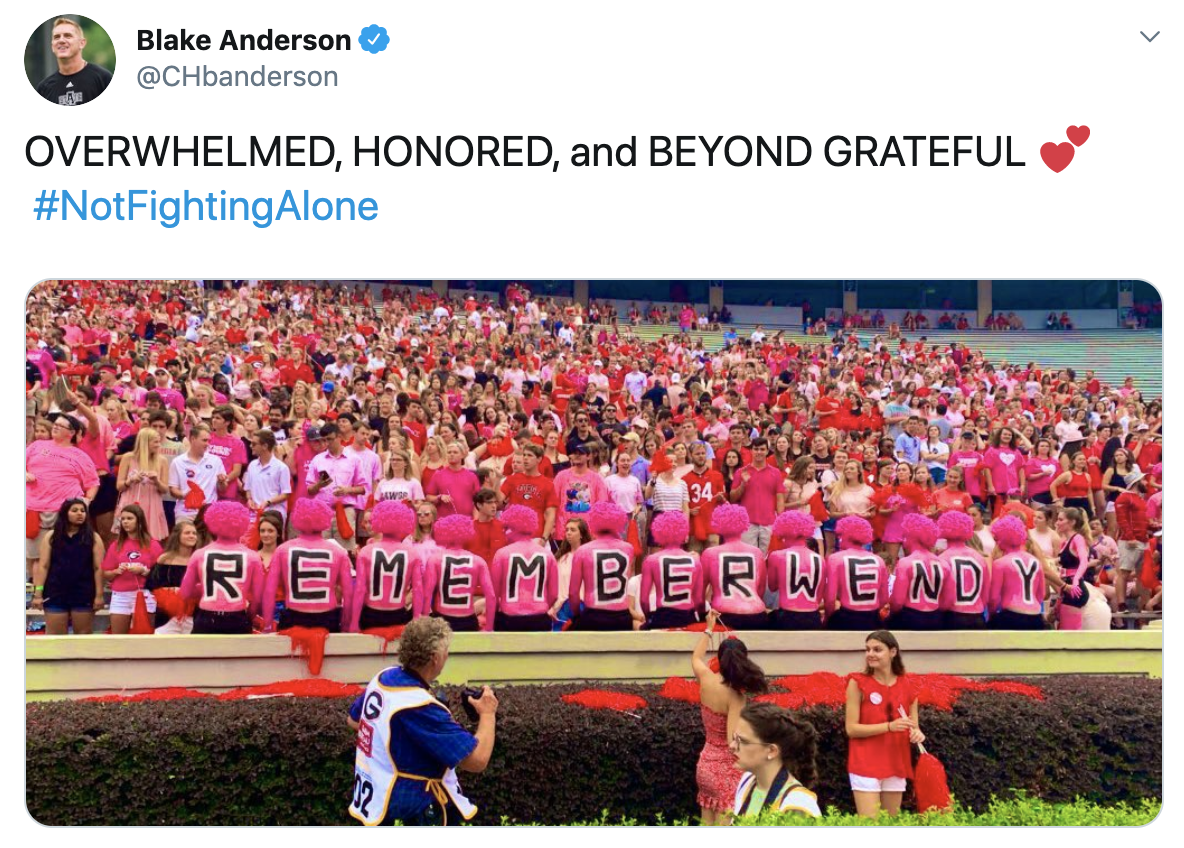 Screenshot: @CHbanderson (Twitter)
4. 🏀 The global game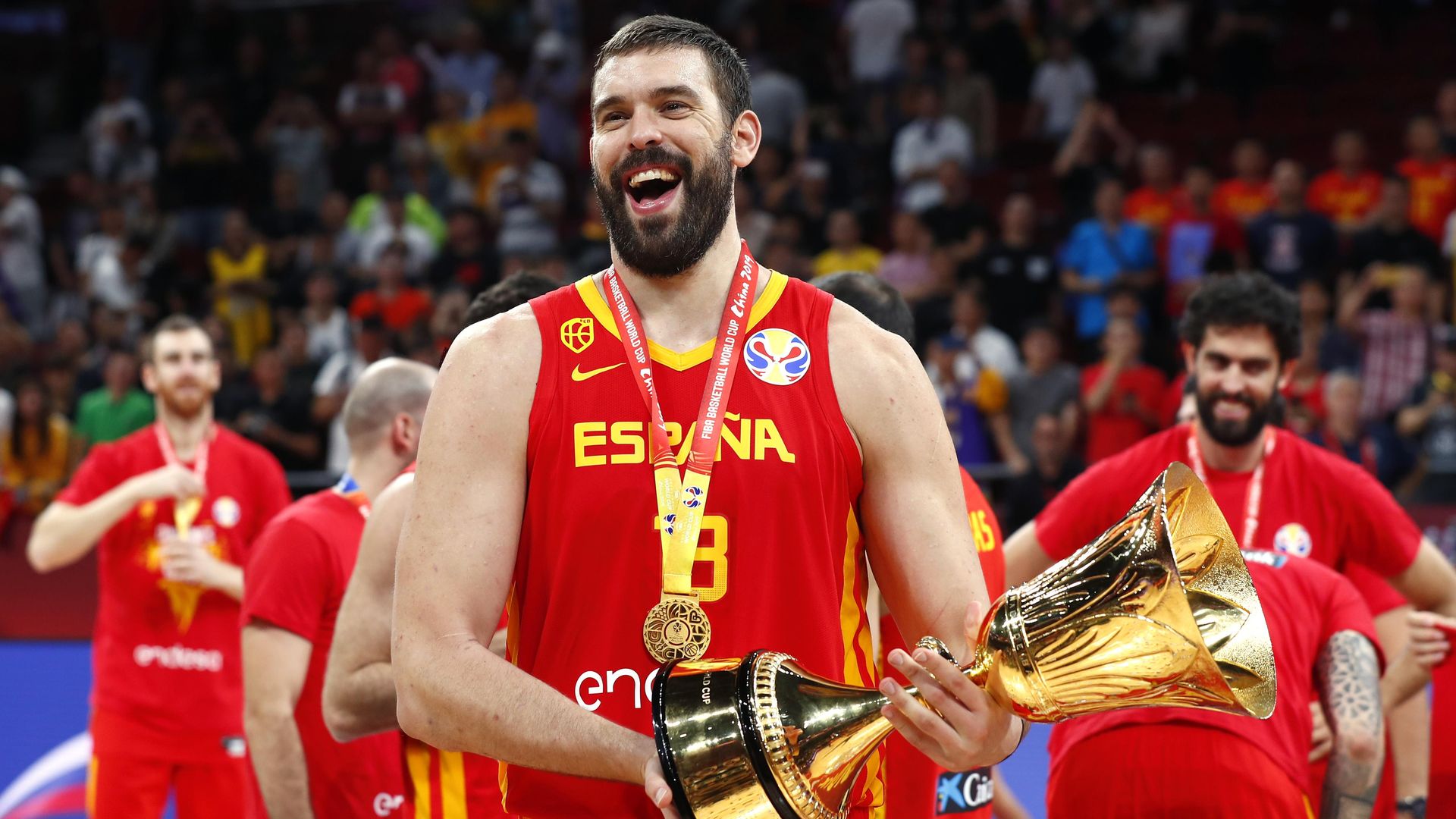 Tournament MVP Ricky Rubio scored 20 points, Marc Gasol added 14 (and won his second championship in 3 months) and Spain beat Luis Scola and Argentina 95-75 to win the FIBA World Cup.
Final standings: 1. Spain, 2. Argentina, 3. France, 4. Australia, 5. Serbia, 6. Czech Republic, 7. USA, 8. Poland, 9. Lithuania, 10. Italy
All-tournament team: Joining Rubio on the all-tournament team were Gasol, Scola, Evan Fournier (France) and Bogdan Bogdanovic (Serbia).
The big picture: "Basketball was invented in the United States by a Canadian and given to the world, and the world has more than run with it," writes NBA writer Keith Smith.
FIBA WC champs: Spain
NBA champs: Canada
NBA MVP: Greece
NBA ROY: Slovenia
NBA DPOY: France
NBA MIP: Cameroon
Go deeper: The NBA playoffs were a global affair (Axios)
5. ⚽️ The heirs to Messi and Ronaldo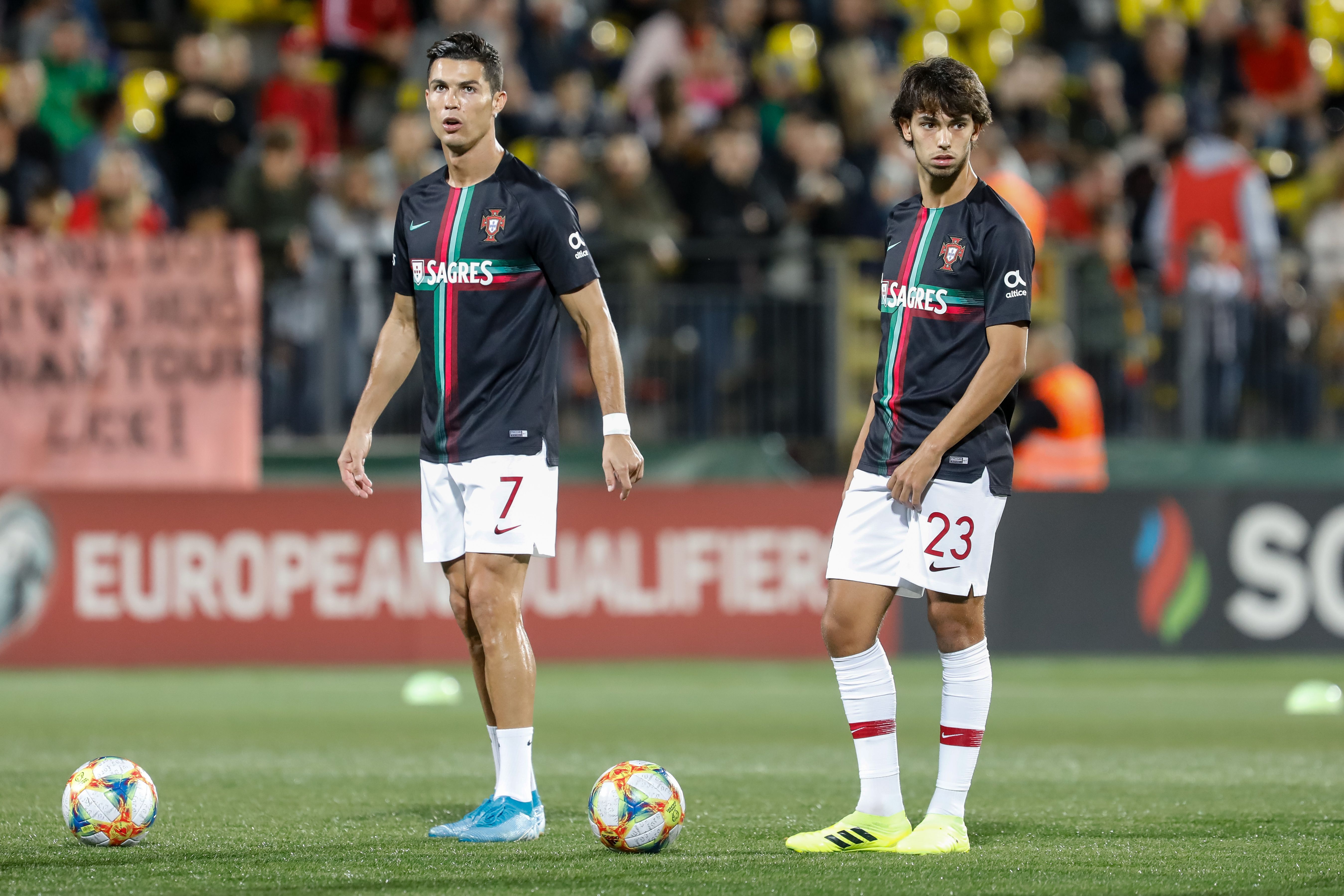 Cristiano Ronaldo (the present) and João Félix (the future). Photo: Mike Kireev/NurPhoto via Getty Images
"All of a sudden, it feels as if the future is at hand," writes NYT's Rory Smith, before running through a list of young soccer stars vying to become the future face of the sport.
Prime candidates: João Félix, 19 (Atlético Madrid; Portugal) — Kylian Mbappé, 20 (Paris St.-Germain; France) — Frenkie de Jong, 22 (Barcelona; Netherlands) — Kai Havertz, 20 (Bayer Leverkusen; Germany) — Vinícius Júnior, 19 (Real Madrid; Brazil).
The big picture: This group of players "seem to be the generation that will replace Lionel Messi and Cristiano Ronaldo as the world's best players," writes Smith.
"Others have previously worn that tag, of course. Neymar, for a long time, seemed to be the player in waiting. Some might have made a case for Eden Hazard … or possibly even Paul Pogba."
"In reality, though, their timing was wrong. Ronaldo has endured as an elite performer for longer than many, perhaps, expected ... Messi is only 32, and if anything he has been getting better over the last couple of years."
The bottom line: Neymar, Hazard and other established superstars will be nearing age 30 by the time Messi vacates his perch, while this new generation will be entering their prime.
6. ⛳️ Pettersen, Europe stun USA to win Solheim Cup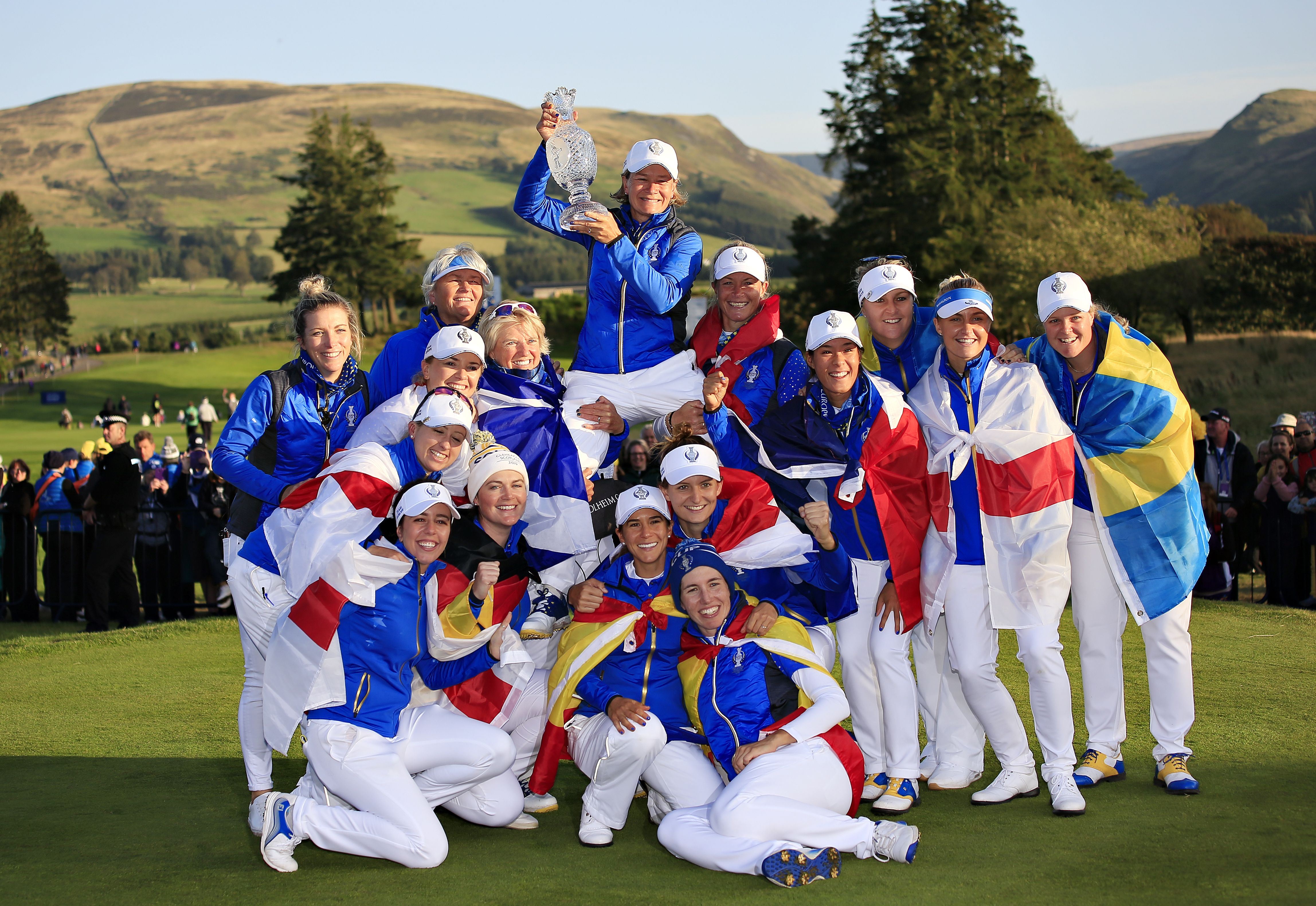 Team Europe after winning the Solheim Cup. Photo: Chris Trotman/WME IMG/WME IMG via Getty Images
Team Europe defeated Team USA in the Solheim Cup (similar to the men's Ryder Cup) in a dramatic finale in Gleneagles, Scotland.
What they're saying: 38-year-old Suzann Pettersen sunk the decisive putt before promptly retiring from golf. Legendary.
"I mean, can you ask for more? The last putt to win the Cup, when it's that close? ... To win here in front of this Scottish crowd? ... It's perfect closure for my Solheim career and also my professional career. I'm done."
7. Sept. 16, 2000: ⚾️ Sosa hits 50 (again)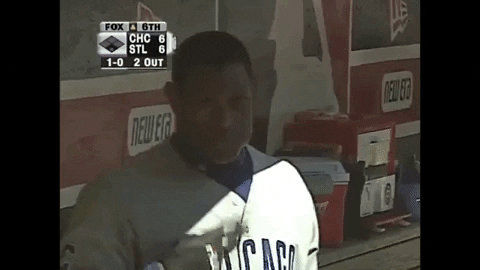 19 years ago today, Cubs slugger Sammy Sosa became the second player in MLB history to hit 50+ home runs in 3 straight seasons, joining Mark McGwire, who was on the opposing team.
8. The Ocho: 🎯 The World Wingsuit Championship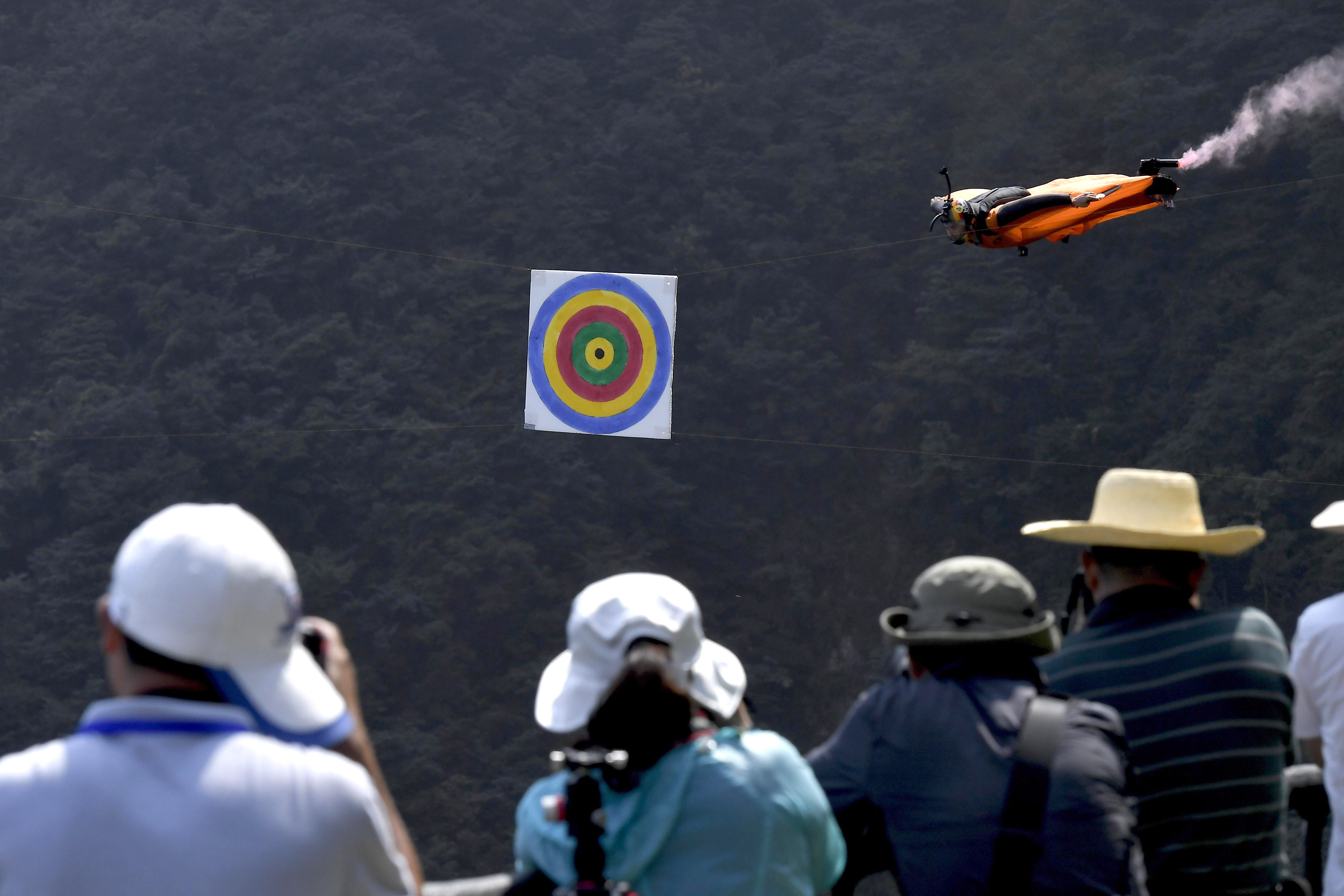 Photo: Yang Huafeng/China News Service/VCG via Getty Images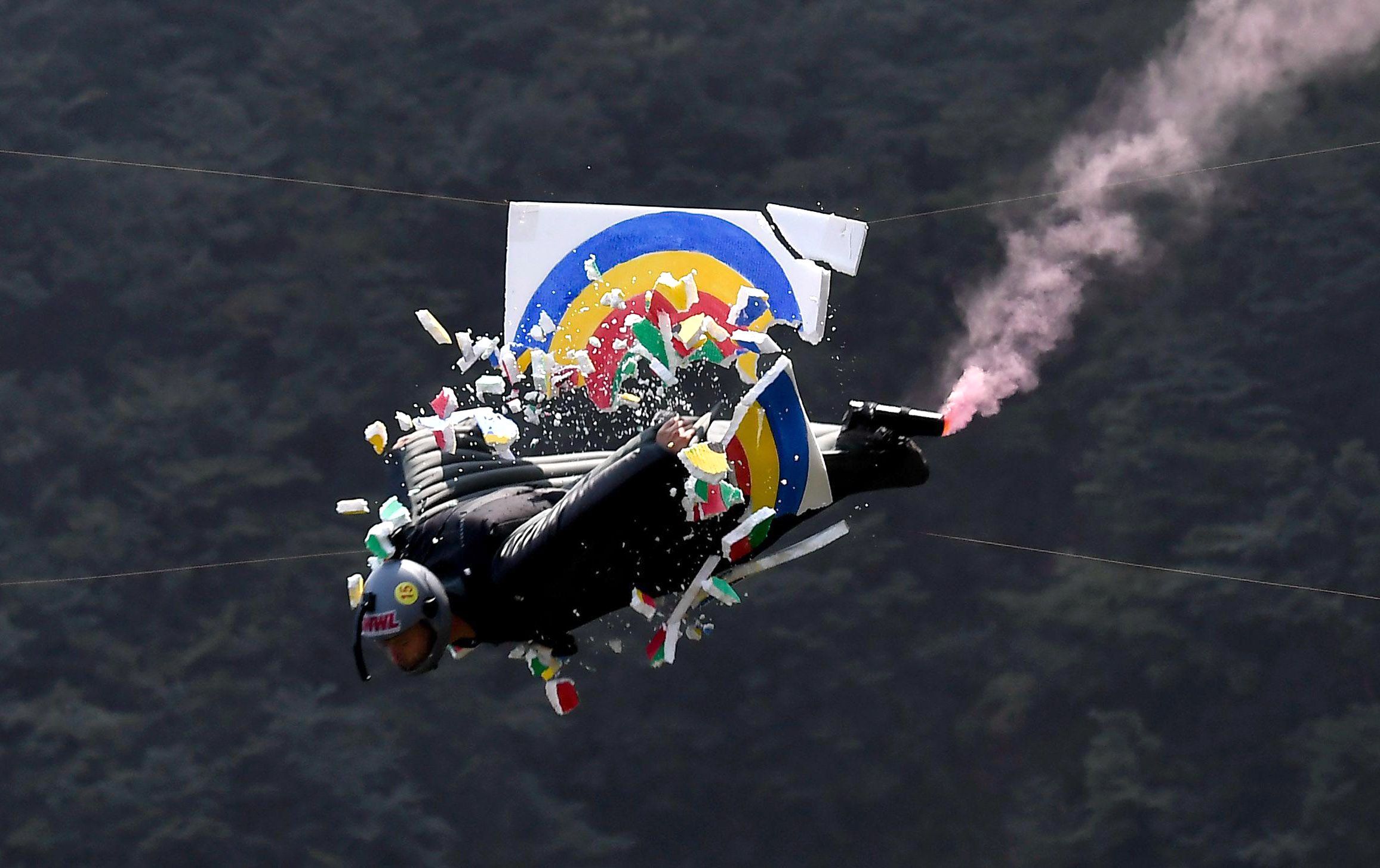 Photo: Yang Huafeng/China News Service/VCG via Getty Images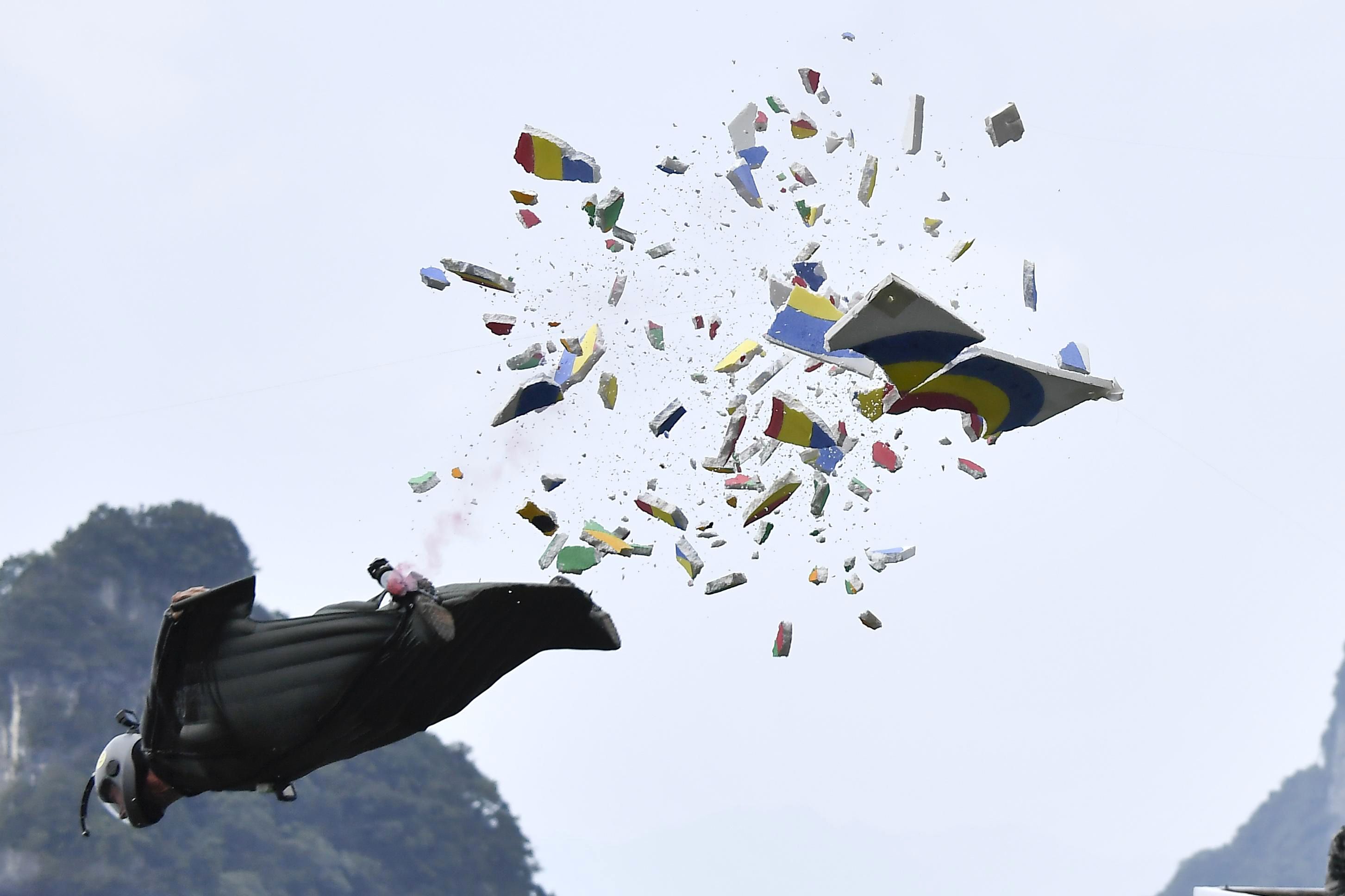 Photo: Yang Huafeng/China News Service/VCG via Getty Images
What's that? You want video, too? As you wish.
Bonus: 🏀 NBA trivia
Marc Gasol is just the second player to win an NBA title and a FIBA World Cup in the same year.
Question: Who is the only other player to do that?
Hint: He's American and briefly played in the BIG3 this year.
Answer at the bottom.
9. ⚾️ Best thing I read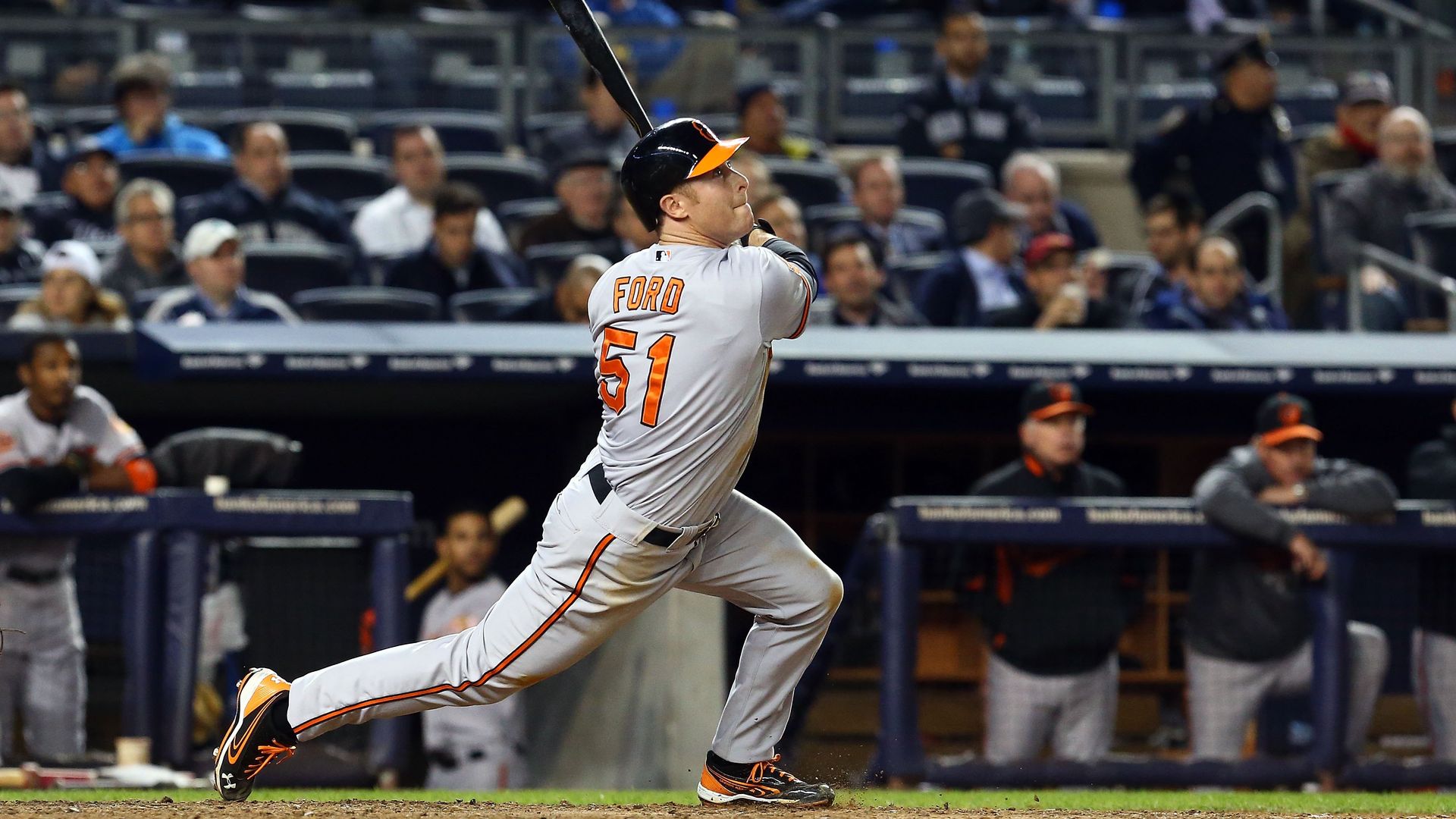 SI's Jon Tayler (@JATayler) wrote the best thing I read this weekend.
The backdrop: Lew Ford's career has spanned 20 years, 12 teams, 3 countries and more leagues than you can count — and he's still going strong.
The intrigue: One of my favorite stories in sports is that of the athlete who goes from nearly giving up to instead persevering and enjoying a long and successful career. Ford has one of those stories.
"The first time Lew Ford thought his professional baseball career had reached its end came 1,911 games, 11 teams, five leagues, three countries and 18 years ago."
"But before he gave up on the big leagues, he talked to his wife, Corri, about what the future might hold. They agreed that he'd give baseball one more shot."
10. 🎰 Pick tomorrow's top story
What should the top story in tomorrow's newsletter be?
Click to vote:
See you tomorrow,
Kendall "How many hours do we think Eddy Pineiro slept last night?" Baker
Trivia answer: Lamar Odom