June 30, 2022
👋 Good morning! It's me again.
Today's word count: 1,422 words (5 minutes).
Let's sports...
1 big thing: 💵 The gamification of gambling
The gamification of gambling has become increasingly big business fueled by governments, pro sports and venture capital — all eager to usher in a newer, younger group of bettors, Axios' Pete Gannon writes.
Driving the news: Jackpot, a soon-to-be-launched app for buying lottery tickets, has raised $35 million from a slew of high-profile athletes and sports ownership groups.
Jackpot's goal is to grow states' $100 billion in annual lottery ticket sales by making it a "form of entertainment" and attracting younger people.
Its competitor, Jackpocket, has been been doing exactly that since 2013, with more than seven in 10 of its millions of users under 45, the average age of a lottery player, per Forbes.
The big picture: Mobile betting is also upending sports gambling, long shunned by leagues out of fear that it would compromise the integrity of their games.
But attitudes have spun a full 180 in recent years, particularly as in-game prop betting — facilitated by the sleek intuitive mobile platforms — has shown to amplify audience engagement.
Ads for sportsbooks are now commonplace during sporting events — both on TV and in arenas — and athletes now regularly sponsor, and even invest in, platforms that facilitate betting.
State of play: The market for legal sports betting in the U.S. doubled last year, to more than $52.7 billion wagered.
Just like the trends seen in the online lottery, more than six in 10 sports gamblers are 40 or younger.
And they're doing it more frequently: One in five respondents to a Morning Consult poll in December said they bet on sports at least once a month, an 80% increase over the previous January.
The bottom line: Gambling is big business, and the massive revenues for governments and businesses are hard to resist. So is gambling — especially when it's made so easy.
2. ⚽️ The Wave are riding high
When the NWSL returns tomorrow from its international break, a surprise team will be sitting atop the standings: the San Diego Wave, Axios' Jeff Tracy writes.
Why it matters: The Wave are one of two NWSL expansion teams this year, but they've gotten a fraction of the attention that Angel City FC has garnered thanks to the latter's star-studded ownership group and Los Angeles locale. Their rise to the top of the table should change that.
State of play: Roughly halfway through their inaugural 22-game campaign, the Wave are in line to earn one of the two byes for the league's six-team playoff.
One key to their success has been the red-hot play of Alex Morgan, who at 32 is leading the league with 11 goals, putting her on pace to break the single-season record of 18.
Another key has been Torero Stadium, their 6,000-seat home field that has acted as a bona fide 12th woman. "It's like a cauldron in here," coach Casey Stoney told the San Diego Tribune.
Looking ahead: That particular home-field advantage will come to an end in September, when San Diego moves to the new, 35,000-person Snapdragon Stadium.
Until then, the Wave have five more at Torero, beginning Sunday against the defending champion Washington Spirit.
And next week, they visit Angel City FC. Game on.
Go deeper: Where teams stand at the international break (Just Women's Sports)
3. ⚾️ Beasts of the East
The Yankees and Red Sox are the first pair of MLB teams from the same division to ever to post a .750+ winning percentage in the same calendar month.
Boston finishes June at 20-6 (.769).
New York can do no worse than 22-6 (.786).
Zoom out: If the Rays beat the Blue Jays tonight, all five AL East teams will finish June with a .500 record or above. What a division… Even the Orioles are looking dangerous!
Yankees (56-20)
Red Sox (43-33)
Blue Jays (42-33)
Rays (40-34)
Orioles (35-42)
4. ⚡️ Lightning round
🏀 Blockbuster: The Hawks have acquired All-Star Dejounte Murray from the Spurs. He and Trae Young will be the first NBA teammates who each averaged 20 points and eight assists the previous season.
⚾️ Comeback kids: The Guardians recorded their third win this season when trailing by 3+ runs in the ninth inning or later. The rest of MLB has five such wins (and no other team has more than one).
🏀 Call to the Hall: Roy Williams, Jim Calhoun and Rip Hamilton are among the nine coaches and players who will be inducted into the College Basketball Hall of Fame this November.
🎾 36 straight: No. 1 Iga Świątek cruised to her 36th straight win this week, breaking Venus Williams' record for the longest streak by a woman this century. She goes for 37 this morning (~10am ET).
5. 🏀 The NBA's ultimate journeyman
There are journeymen, and then there's Ish Smith, who has played for nearly half the NBA's teams since entering the league in 2010.
Driving the news: Smith was traded from the Wizards to the Nuggets on Tuesday. Assuming he stays in Denver, the Nuggets will be the 13th franchise he's suited up for — an NBA record.
Rockets
Grizzlies
Warriors
Magic
Bucks
Suns
Thunder
76ers
Pelicans
Pistons
Wizards
Hornets
Nuggets
P.S. ... The same trade will reunite Monte Morris and Kyle Kuzma on the Wizards, fulfilling their childhood dream of being NBA teammates.
6. ⚾️ Luis Arráez is a hitting machine
Luis Arráez has always been an excellent hitter, but what he's doing this season — with league-wide batting average at its lowest since 1967 — is turning heads around the league, Jeff writes.
By the numbers: The Twins infielder leads the AL in AVG (.337) and OBP (.418), which are 43% and 38% better than league average, respectively. That success didn't come out of nowhere:
The 25-year-old Venezuelan batted .348 at age 17 in the Dominican Summer League, .347 at age 19 in Low-A and .310 at age 21 across two levels of the minors.
His career average of .320 is the highest through four MLB seasons since Ichiro Suzuki (.339) and Albert Pujols (.333) from 2001 to 2004.
Not bad for a guy whose size (5-foot-10) and lack of power (10 career HR) saw him sign for just $40,000 at age 17.
Between the lines: Arráez rarely swings and misses, ranking second in MLB with a 3.1% swinging strike rate. In 68 games this season, he's struck out just 23 times.
The last word: "This guy needs to be on the All-Star team so everyone can get to know him," Twins 2B Jorge Polanco told USA Today. "One day, I'm telling you, this guy might hit .400."
The first round of All-Star voting ends tomorrow (Arráez is currently in fourth among AL 1B)
7. 🌎 The world in photos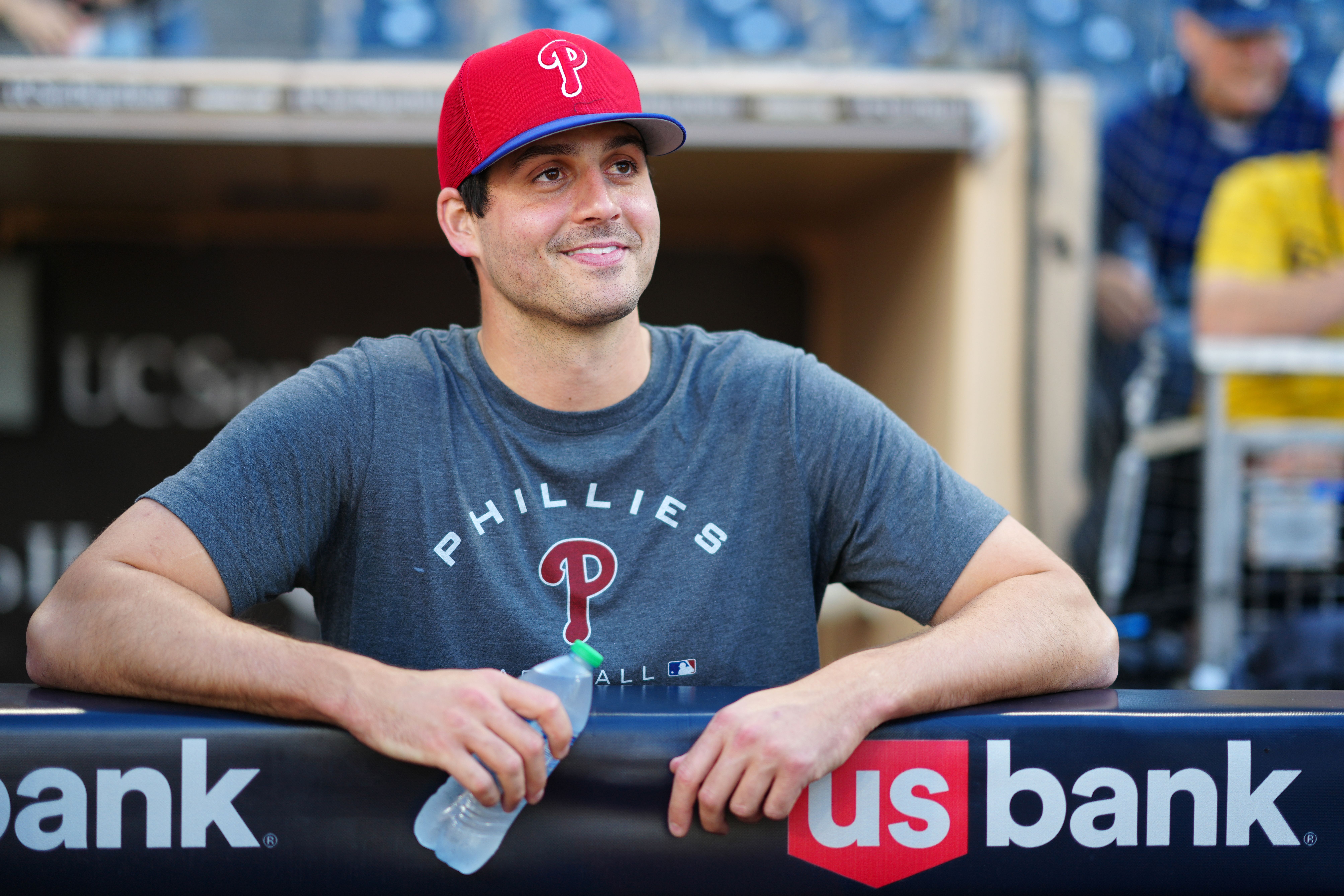 SAN DIEGO — Nine years after being drafted No. 1 overall, Mark Appel tossed a scoreless inning in his MLB debut for the Phillies on Wednesday.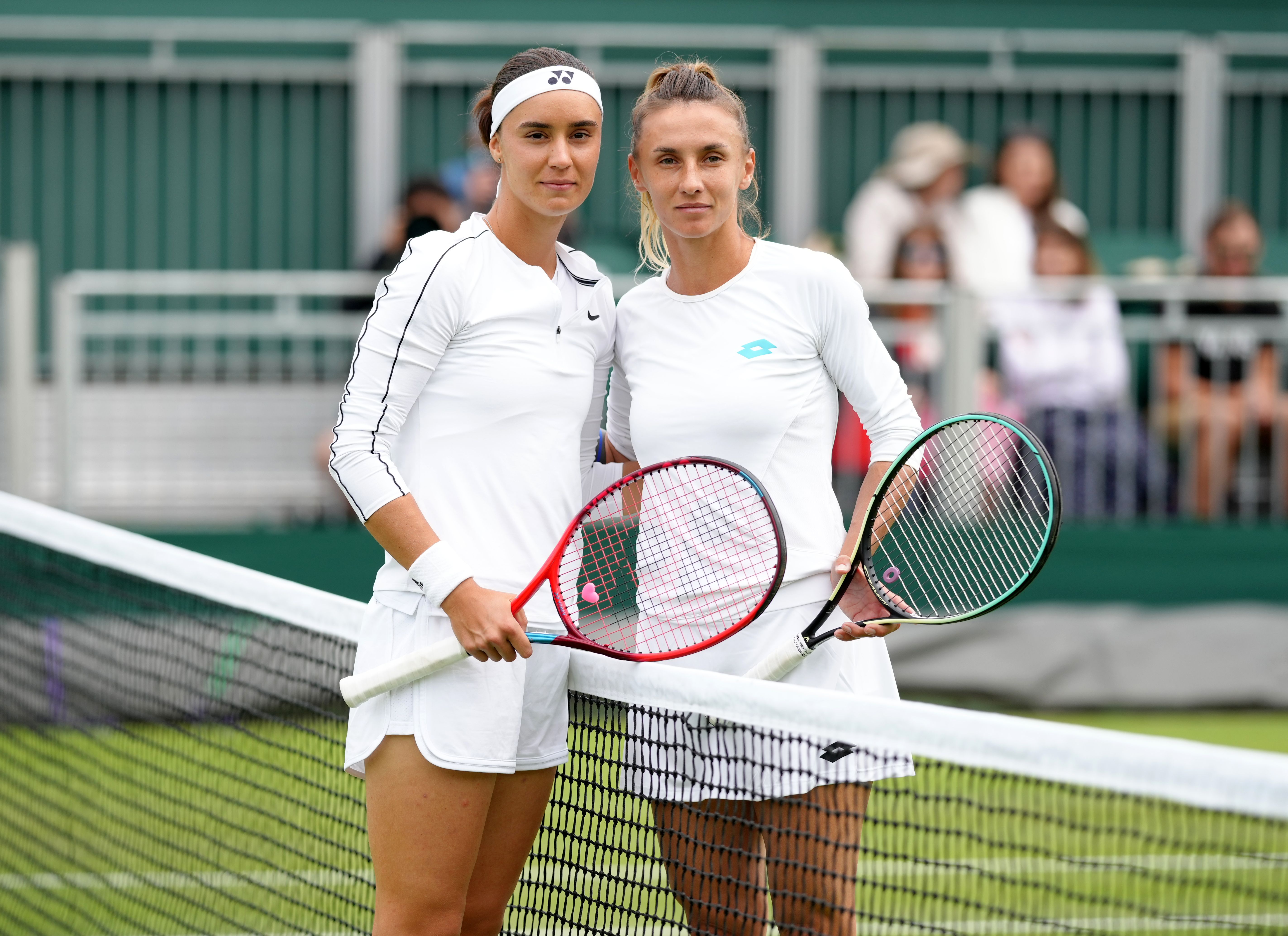 LONDON — Ukrainians Lesia Tsurenko and Anhelina Kalinina faced off Wednesday at Wimbledon. Tsurenko won, but both women were showered with support.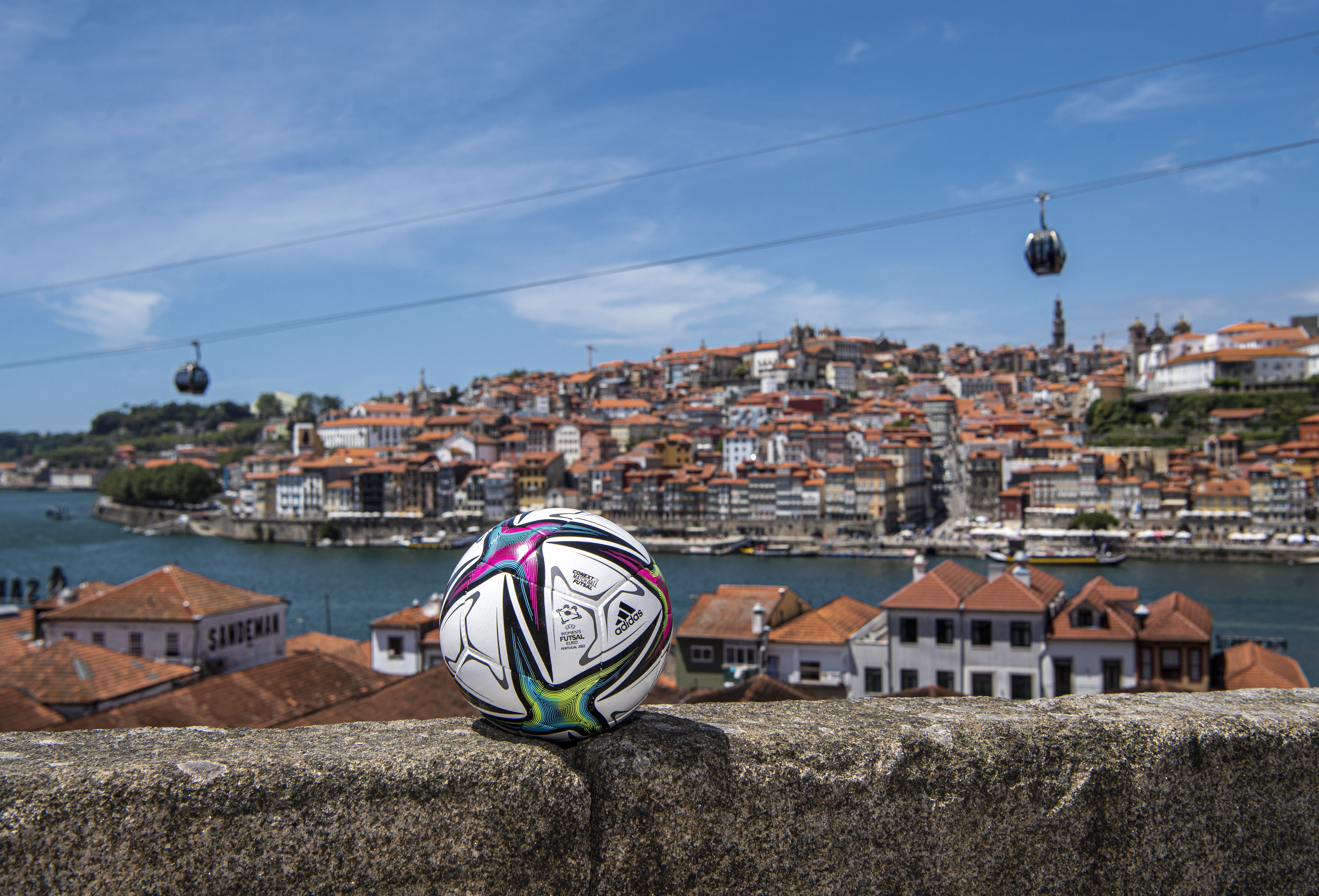 PORTO, Portugal — The semifinals of the UEFA Women's Futsal Euro 2022 take place this weekend in gorgeous Porto, with Ukraine, Spain, Portugal and Hungary battling for the title.
8. 📺 Watchlist: The battle for SoCal
The Dodgers host the Padres tonight (10pm ET, FS1), kicking off a four-game series with first place on the line.
State of play: San Diego (46-31) trails L.A. (46-28) by just 1.5 games in the NL West nearly halfway through the season.
Looking ahead: The Padres, who haven't won the division since 2006, should get a second-half boost with the impending returns of Manny Machado (this week) and Fernando Tatis Jr. (late July-early August).
More to watch:
9. 🏈 NFL trivia
Eight of the 10 best-selling NFL jerseys of 2022 are QBs, led by new Bronco Russell Wilson. The other two are WRs.
Question: Who are the WRs?
Hint: Their team names start with the same letter.
Answer at the bottom.
10. 🦚 1 Peacock thing: No announcers
Sunday's Royals-Tigers game on Peacock won't have announcers in the booth. Instead, reporters will take fans around Detroit's Comerica Park and view the game from different vantage points.
"The whole idea of this is treating a game completely different. ... It's an American holiday celebration weekend. We're going to lean in and treat baseball like fans do."
— Sam Flood, NBC Sports executive producer
Talk tomorrow,
Kendall "70 days until NFL kickoff" Baker
Trivia answer: Cooper Kupp (Rams) and Davante Adams (Raiders)
🙏 Thanks for reading. Follow us on Twitter: @kendallbaker and @jeffreytracy. Tell your friends to sign up.