Axios Sports
July 08, 2019
Welcome back! Missed you.
9:15am ET: 15-year-old Coco Gauff's wild Wimbledon run continues this morning, as she faces her biggest test yet: world No. 7 (and former No. 1) Simona Halep.
8pm ET: Home Run Derby
Today's word count: 1,582 (~6 mins)
1 big thing: ⚽️ Queens of Lyon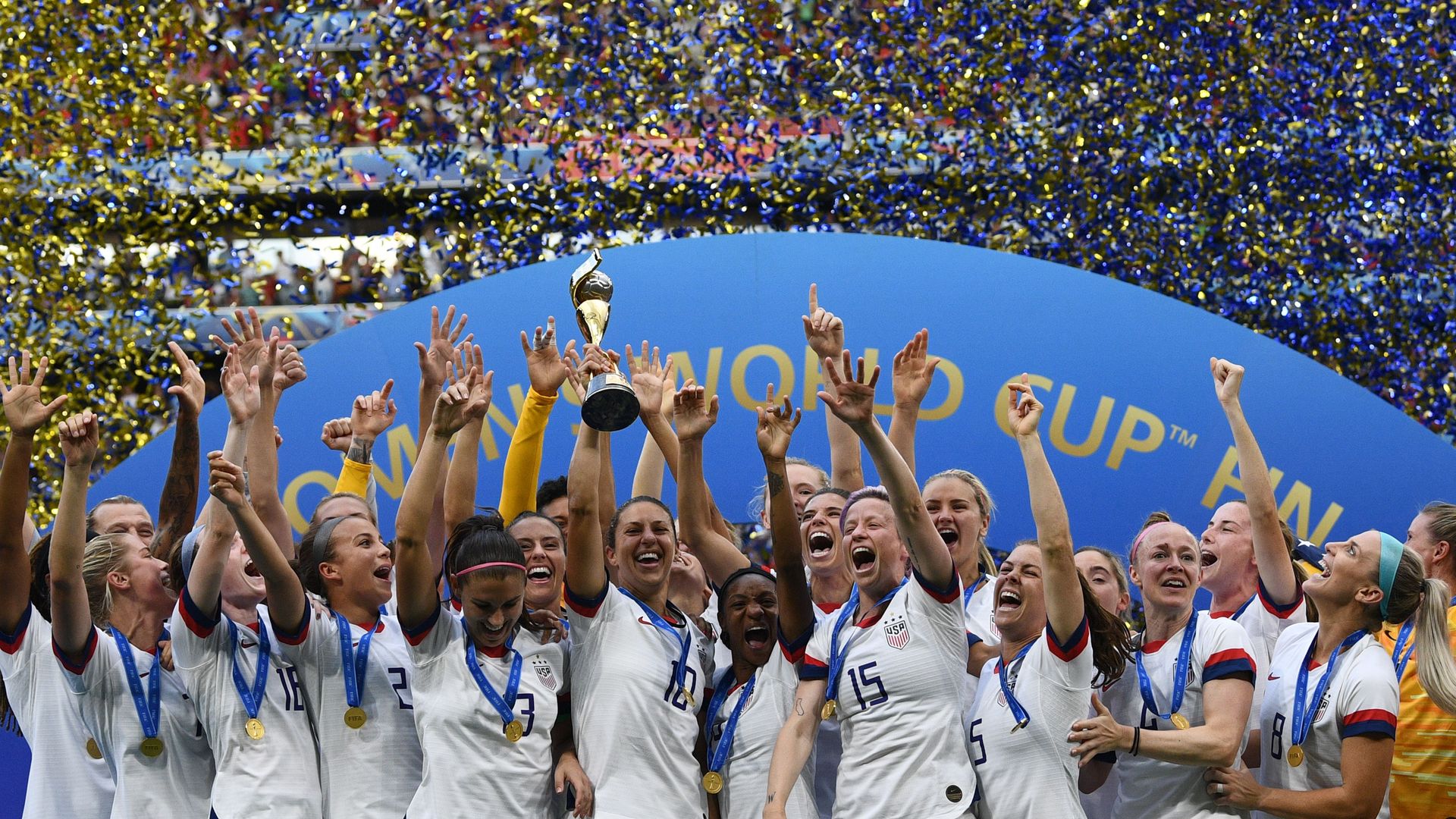 Quickly:
Recap: The U.S. Women's National Team dominated the World Cup from start to finish. Yesterday's final was no different, even if it took them longer than usual to score their first goal.
By the numbers:
What they're saying:
"This year's USWNT simply proved that it could do everything. It could speak its mind, fight for equal pay, win every game, and answer its critics. For some groups, taking on all of that at once might have led to loss of focus. For this group, it seemed to have the opposite effect."
— The Ringer's Brian Phillips (
full article
)
What's next: The city of New York will hold a ticker tape parade for the USWNT on Wednesday.
Go deeper:
P.S. ... In other soccer news, the U.S. men's national team lost 1-0 to Mexico in the Gold Cup Final, and Brazil snapped a 12-year Copa America championship drought with a 3-1 win over Peru.
2. 🏀 The Clippers' plan to rule Los Angeles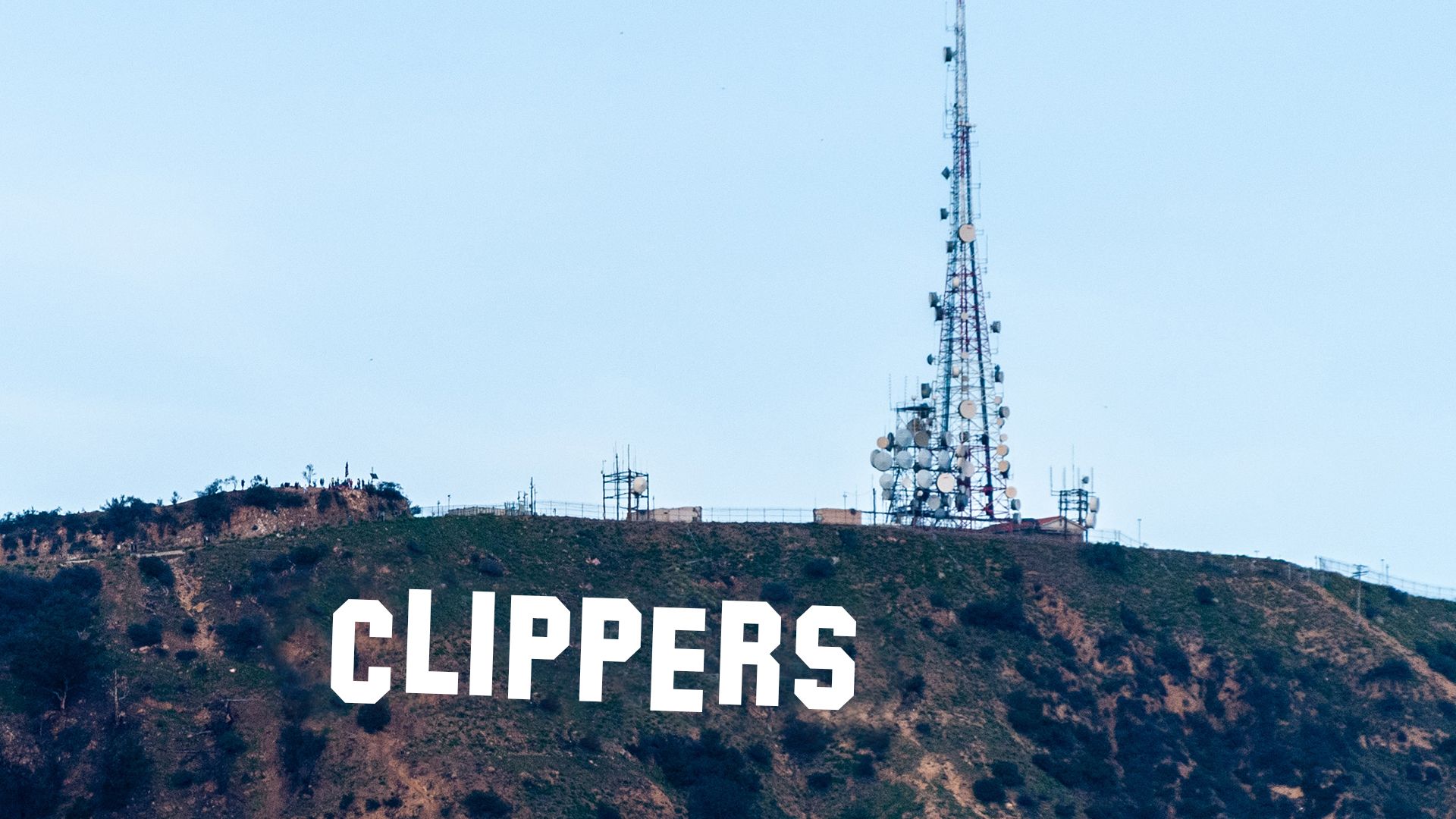 In the aftermath of the Clippers signing Kawhi Leonard and trading for Paul George, all anybody wants to talk about is next season.
Which Los Angeles duo is better? Will the Thunder end up dealing Russell Westbrook? Who's the new best team in the NBA? (According to FiveThirtyEight's admittedly bizarre rankings, it's the 76ers.)
That's all well and good, but to borrow a phrase from Tom Hardy's character in "Inception," you mustn't be afraid to dream a little bigger, darling.
The big picture: Ever since Steve Ballmer bought the team, the Clippers have done their best to make an impression, both on and off the court, in a market long dominated by the Lakers.
While the purple and gold were a dumpster fire last season, the Clippers created a blue-collar identity — playing aggressive defense and rebounding like their lives depended on it en route to a playoff appearance.
With a net worth of $42 billion, Ballmer is the wealthiest owner in North American sports, and he's been using that wealth to bulk up the Clippers' front office and medical staff — two areas that have become increasingly important in an era of ring-chasing and load management.
Meanwhile, off the court, the Clippers have been carving out their own space in Los Angeles in hopes of attracting new fans and being viewed as far more than a little brother.
Ballmer has donated more than $10 million to build 350 Clippers-branded public basketball courts throughout the city — a philanthropic effort that doubles as a way to win the hearts and minds of young LA residents.
There are also plans for the team to move into a new, privately financed arena in Inglewood by 2024. "We're going to define our own identity, in our own house," said Ballmer.
"The Clippers believe there's an untapped following out there — the grinders, outsiders, artists and counter-culture types who might be put off by the Lakers' preening Hollywood image."
— Bleacher Report's Howard Beck (
full article
)
The bottom line: The Clippers have become "an inviting, subcultural answer to an antiquated legacy brand in the [Lakers], hoping to flaunt managerial competence as a winning formula over a nebulous sense of prestige," writes The Ringer's Danny Chau.
No one chooses the Clippers, they just end up there (Blake Griffin was drafted, Chris Paul was traded). That all changed on Friday night — and if Ballmer has his way, that change could be permanent.
3. ⛳️ Matthew Wolff has arrived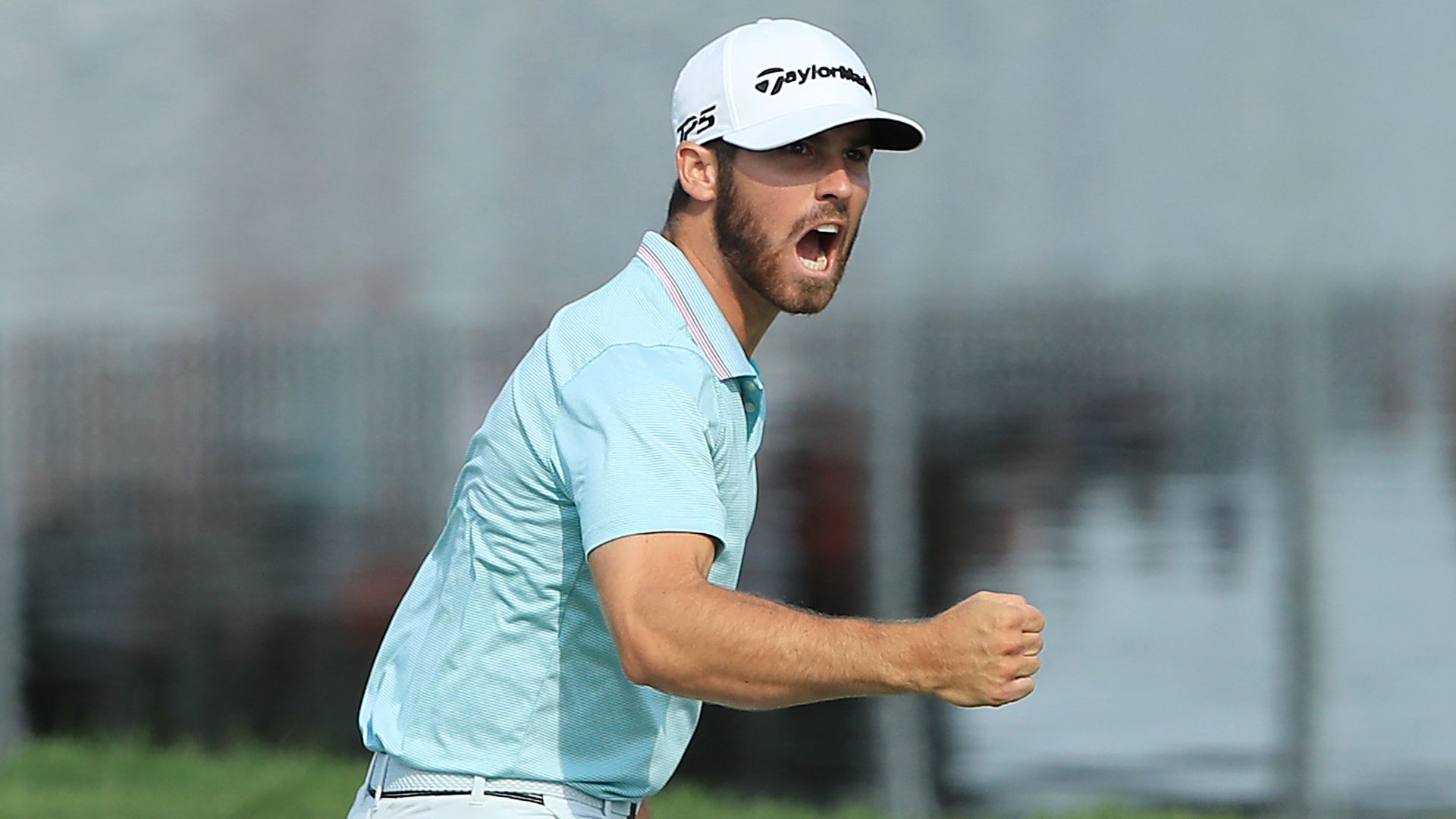 Six weeks ago, 20-year-old Matthew Wolff won the NCAA individual title with Oklahoma State. Yesterday, he won the 3M Open — his third tournament as a professional.
Why it matters: Only three players have won an NCAA individual championship and a PGA Tour title in the same year:
Tiger Woods
Ben Crenshaw
Matthew Wolff
The highlight: Wolff made a 26-foot putt from the fringe for an eagle on the final hole to beat Bryson DeChambeau and fellow newbie Collin Morikawa by one stroke. Unreal.
The bottom line: Get used to seeing plenty of Matt and his weird swing on leaderboards and highlight reels for years to come.
More golf:
Irish Open: Jon Rahm won the Irish Open for the second time in three years with a Sunday 62 at Lahinch Golf Club, a historic course frequently referred to as the "St. Andrews of Ireland."
LPGA Classic: Shanshan Feng birdied the final hole to win the Thornberry Creek LPGA Classic by one stroke. Her score of 259 (29-under) was just two shots short of the LPGA record set by Sei Young Kim last year.
4. ⚾️ Home Run Derby preview
Tonight's Home Run Derby (8pm ET, ESPN) suffered a huge loss yesterday when Christian Yelich, who leads the league with 31 dingers, pulled out due to a back injury.
Yes, but: Still worth watching! Also, this is the first year that MLB will award $1 million to the winner, so the stakes are higher than usual. Let's meet the participants.
1. Matt Chapman, A's (replacing Yelich)
Home runs: 21 (longest: 441 feet)
Fun fact: Chapman's dad, Jim, will pitch to him — a strategy that worked for Bryce Harper last year and Robinson Cano in 2011.
2. Pete Alonso, Mets
Home runs: 30 (longest: 458 feet)
Fun fact: Alonso has already set the Mets rookie record for home runs, surpassing Darryl Strawberry (26).
3. Josh Bell, Pirates
Home runs: 27 (longest: 474 feet)
Fun fact: Bell is just the fourth player to ever reach the Allegheny River (beyond the right-field stands at PNC Park) on the fly. And he's done it twice.
4. Alex Bregman, Astros
Home runs: 23 (longest: 440 feet)
Fun fact: Bregman has hit 54 home runs over the past two seasons, and only six went to the opposite field.
5. Joc Pederson, Dodgers
Home runs: 20 (longest: 445 feet)
Fun fact: He almost won as a rookie in 2015, but lost to Todd Frazier in the final, 15-14, in a controversial finish.
6. Ronald Acuna Jr., Braves
Home runs: 21 (longest: 466 feet)
Fun fact: Atlanta has sent a player to the Derby 11 times, but none have advanced past the first round.
7. Carlos Santana, Indians
Home runs: 19 (longest: 447 feet)
Fun fact: He should benefit from the hometown crowd (think Bryce Harper winning in D.C. last year and Todd Frazier winning in Cincinnati in 2015).
8. Vlad Guerrero Jr., Blue Jays
Home runs: 8 (longest: 451 feet)
Fun fact: Guerrero's eight career home runs are the fewest by any participant since the event began in 1985.
5. ICYMI
6. July 8, 2010: 🏀 "The Decision"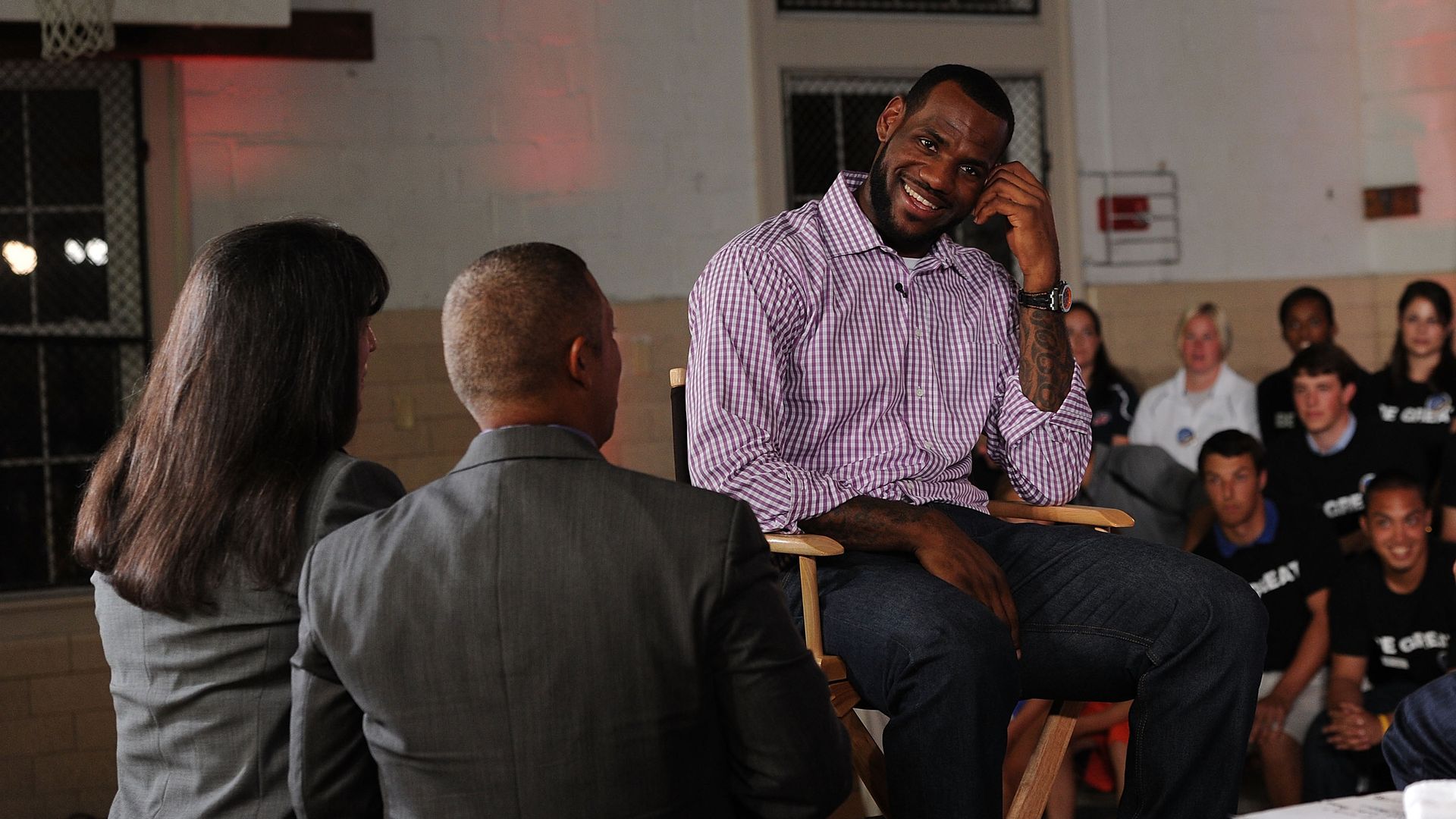 Nine years ago today, LeBron James sent the sports world into a frenzy when he made "The Decision."
"This fall ... this is very tough ... This fall I'm going to take my talents to South Beach and join the Miami Heat."
— LeBron James
The aftermath: Cavs owner Dan Gilbert publicly called James a coward in a scathing letter. Meanwhile, James' popularity plummeted with 39% of people viewing him in a negative light.
The big picture: James' decision changed the NBA forever, opening up the floodgates for unprecedented player movement this decade. This summer alone, five of last season's All-NBA players changed teams.
7. ⚾️ MLB trivia
For the first time since 1998, at least three players have 30 HR heading into the All-Star break (Christian Yelich, Cody Bellinger and Pete Alonso).
Question: Who were the four players with at least 30 HR before the break in 1998?
Hint: Two played in the NL Central, one played in the AL West and one played for the Padres.
Answer at the bottom.
8. The Ocho: 👫 Wife-Carrying Championship
A Lithuanian couple won the World Wife-Carrying Championship for the second straight year on Saturday, completing the 278-yard obstacle course in 66.72 seconds (highlights).
This was the 24th year the event has taken place in the tiny Finnish town of Sonkajarvi, with preliminary competitions held in Australia, Poland, England and the United States.
First place prize: The wife's weight in beer.
9. 📚 If you read one thing...
10. Vote: 🏈 Who is the best WR in the NFL?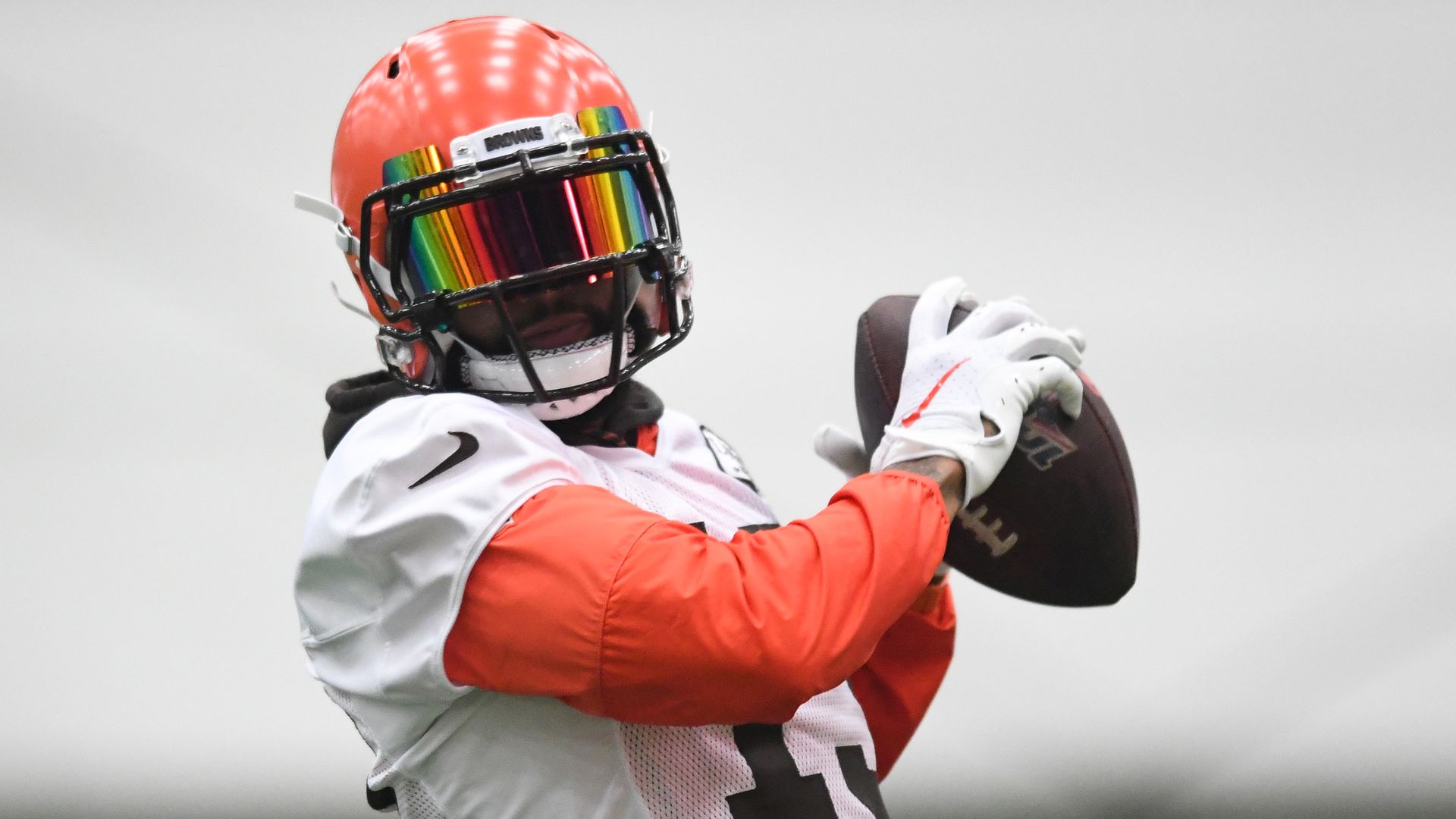 Click to vote: The top two vote-getters will advance to tomorrow's final round.
Just missed the cut: Adam Thielen, Davante Adams, Mike Evans, JuJu Smith-Schuster and a few others. Feel free to send me hate mail.
See you tomorrow,
Kendall "If Steve Ballmer bought the 15 most valuable NBA teams, he would still have $5 billion left over" Baker
Trivia answer: Mark McGwire (Cardinals), Sammy Sosa (Cubs), Ken Griffey Jr. (Mariners) and Greg Vaughn (Padres)