Welcome back! Hope you enjoyed your weekend. Cue the sports news...
1 big thing: 🏀 Mentally preparing for a postseason without LeBron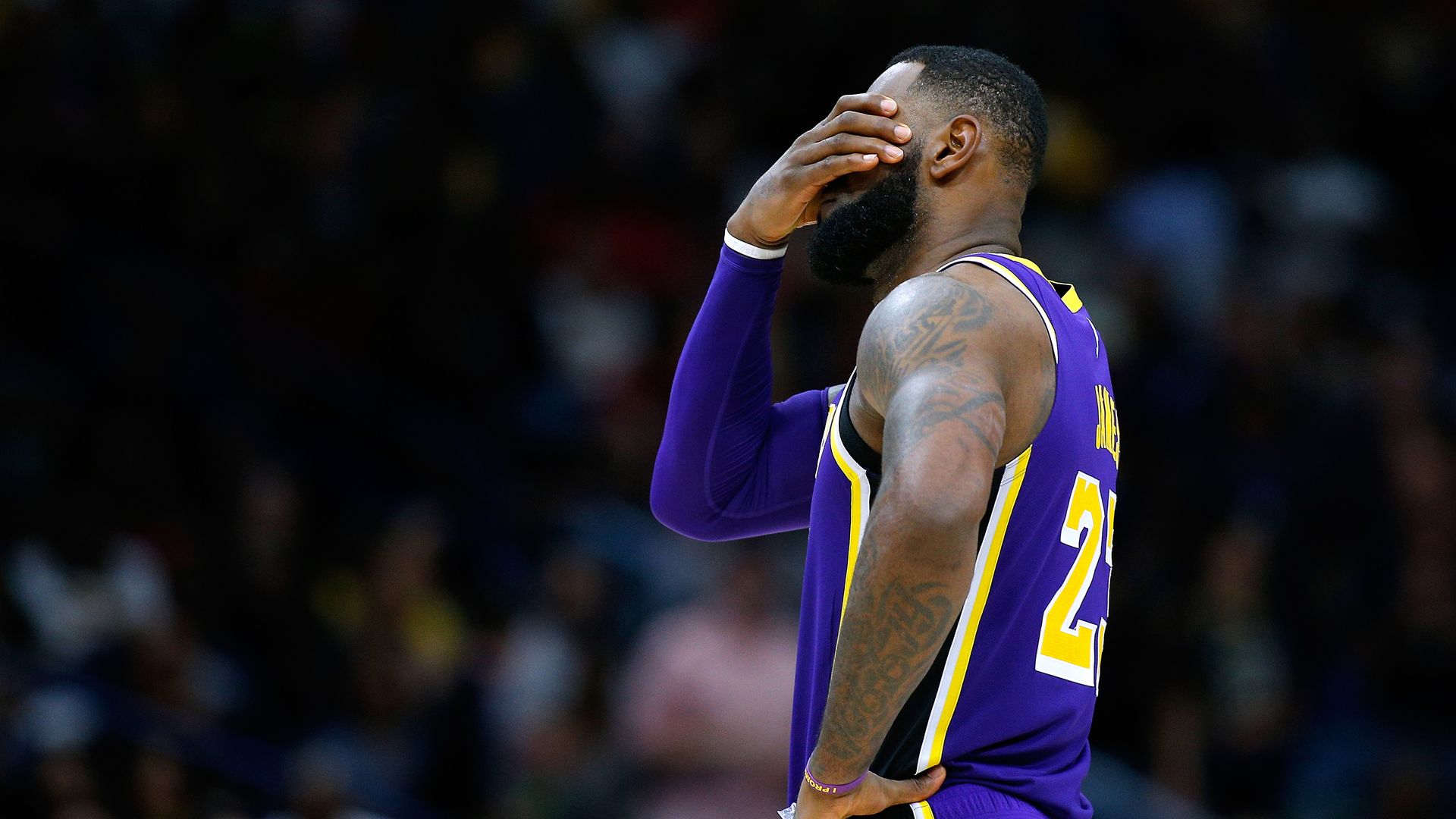 "LeBron James can't say that he wasn't warned. Lots of us were crowing in the summer, and pretty loudly so, about what would greet the unquestioned Lord of the Eastern Conference if he dared to defect," writes the New York Times' Marc Stein.
"On cue: The most daunting and, yes, disappointing season of James' career is right here, right now."
"And it appears he will soon have to stomach that it's going on his ledger in the most permanent ink that he was unable to bring a halt to the longest postseason drought in Lakers history."
By the numbers:
8%: The Lakers' chances of making the playoffs, according to FiveThirtyEight.
2005: The last time LeBron missed the playoffs (age 20). Just to give you a sense of how long ago that was, 2005 is the year "Star Wars: Episode III - Revenge of the Sith" hit theaters.
Post-AD drama: The Lakers are 3-8; the New Orleans Pelicans are 6-5.
The bottom line: Heading into the season, very few fans — and even fewer analysts, who know their opinions live on the internet forever — were willing to bet against LeBron.
We knew that the Lakers, as constructed, were probably not one of the best eight teams in the loaded Western Conference, but who among us was willing to outright predict that LeBron would miss the playoffs after eight straight trips to the finals? Crickets.
Yet, all of a sudden, that's the most likely outcome. And even though we all knew that LeBron's first year in L.A. might end this way, it's hard to fathom now that it's actually happening.
📺 Tonight, 10:30 ET: Lakers-Clippers (NBATV)
P.S. Speaking of iconic NBA franchises going through rough patches, the Celtics find themselves searching for answers — and they're running out of time.
2. ⚾️ The rise of baseball's two-way players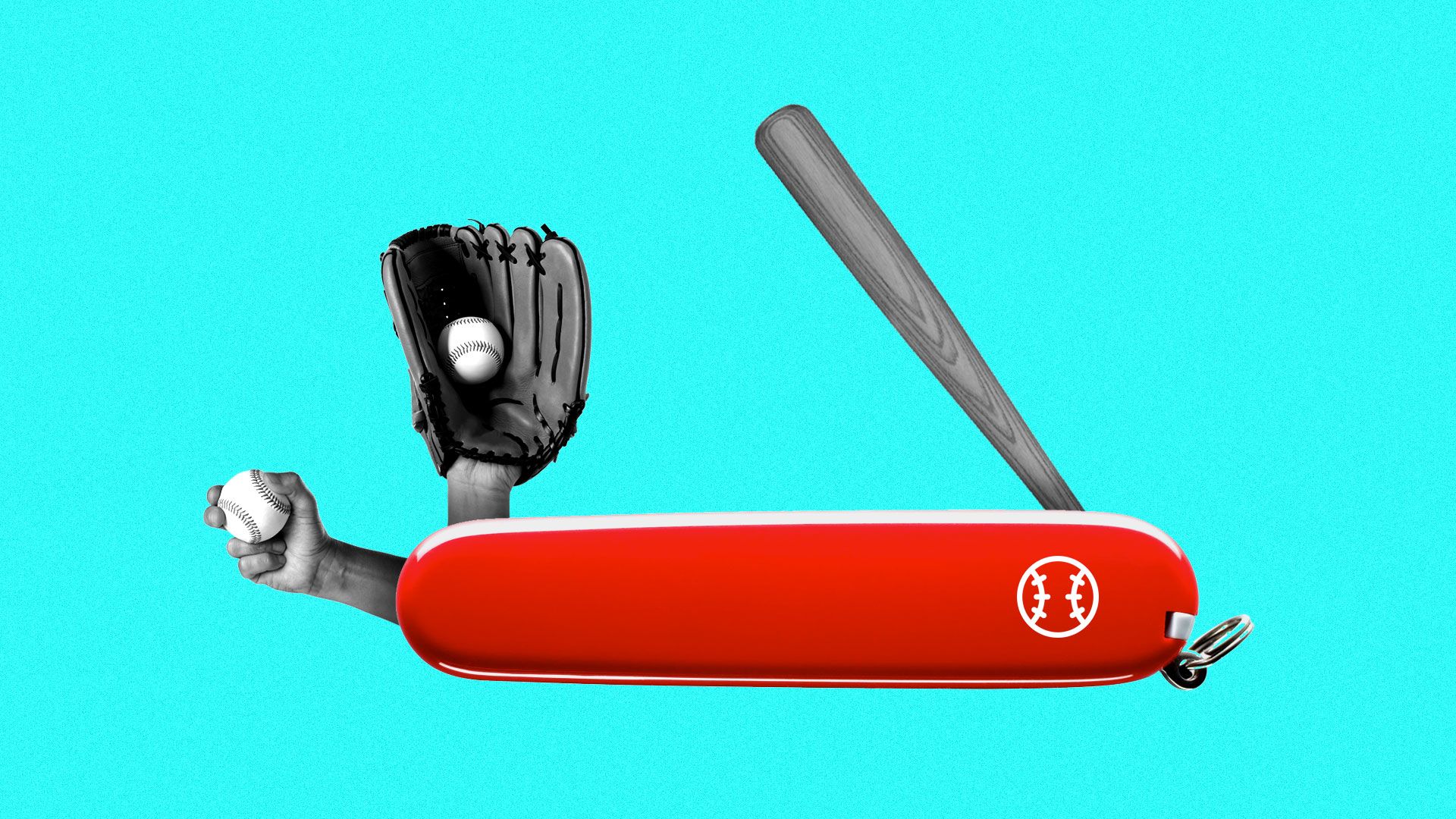 From Mike: After a groundbreaking 22-homer, 3.31-ERA season from the Angels' Shohei Ohtani, similar talent could emerge in 2019 and beyond. The age of the two-way baseball player is officially upon us.
What's happening: The Reds, Rangers and Rays are all experimenting with their own version of a two-way player — and a growing acceptance of this unique skillset at all levels of pro baseball means we've only just begun.
Michael Lorenzen has been playing outfield for the Reds in Spring Training on days they don't use him as a pitcher. He posted a 1.043 OPS at the plate in 2018 and a 3.11 ERA on the mound.
Matt Davidson hit 46 home runs for the White Sox over the last two seasons, while also taking the mound three times (and striking out Giancarlo Stanton). The Rangers signed the infielder earlier this month in hopes that he can double as a reliever.
Brendan McKay was drafted by the Rays in 2017 and is being developed as a two-way threat capable of playing multiple positions.
The big picture: College baseball's best athletes have often played both ways. But conventional wisdom said that two-way players wouldn't work in the big leagues, so players are labeled as one or the other once they enter a farm system.
Why that mindset is changing: "Versatility is a very popular buzzword in Major League Baseball ... and being a [two-way player] is the ultimate versatility," new Angels manager Brad Ausmus told the Wall Street Journal (subscription).
Plus, with starting pitchers throwing fewer innings, it's imperative that teams keep their relievers fresh. That's why having a guy like Matt Davidson to throw 2-3 innings in a blowout win or loss is quite valuable.
The bottom line: The players mentioned above might not be unicorns in the mold of Ohtani, but they are evidence that MLB teams are now open to letting certain athletes do it all.
3. ⚽️ Soccer 'round the globe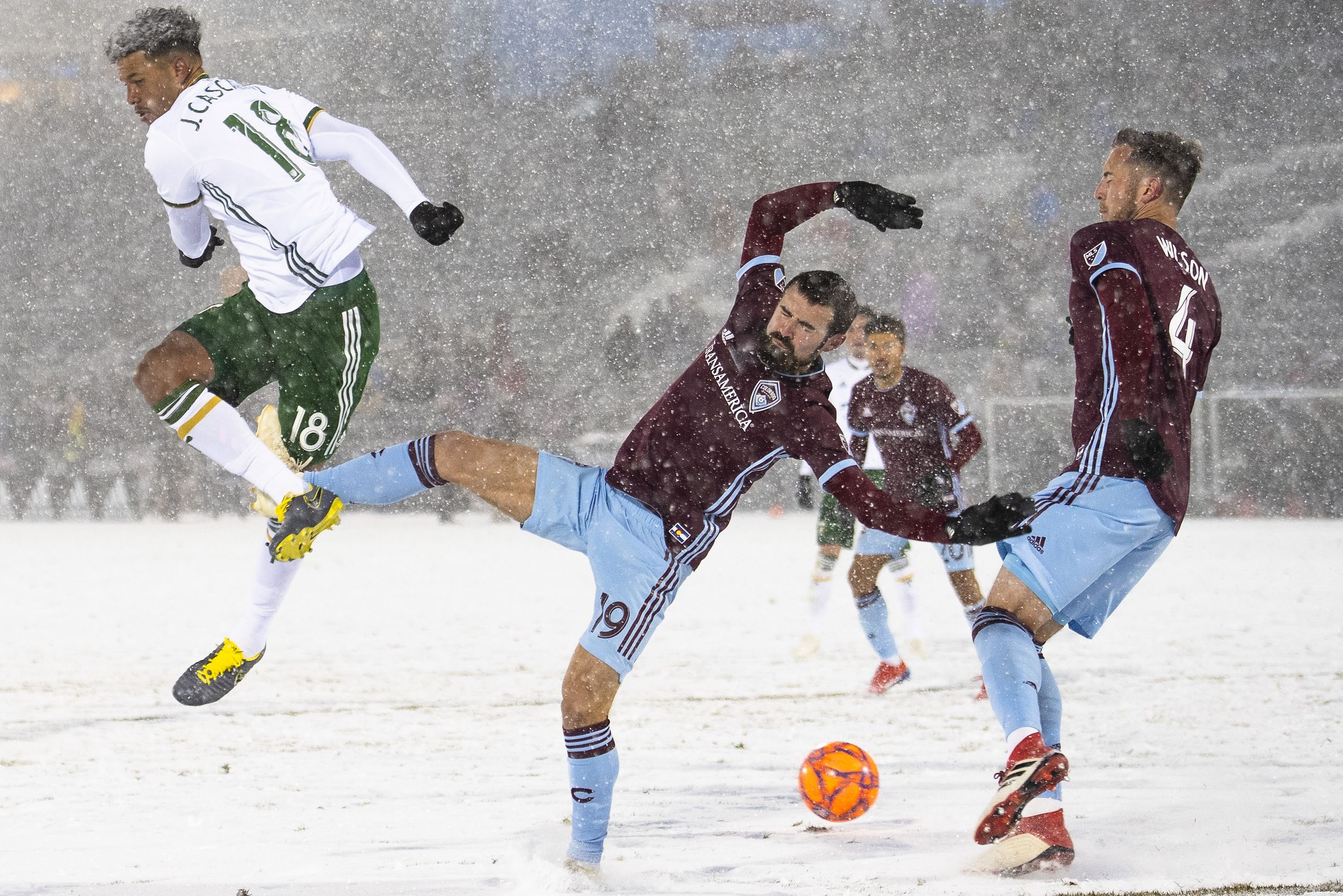 Photo: Timothy Nwachukwu/Getty Images
4. 🏈 D.K. Metcalf is a freak (but let's pump the brakes)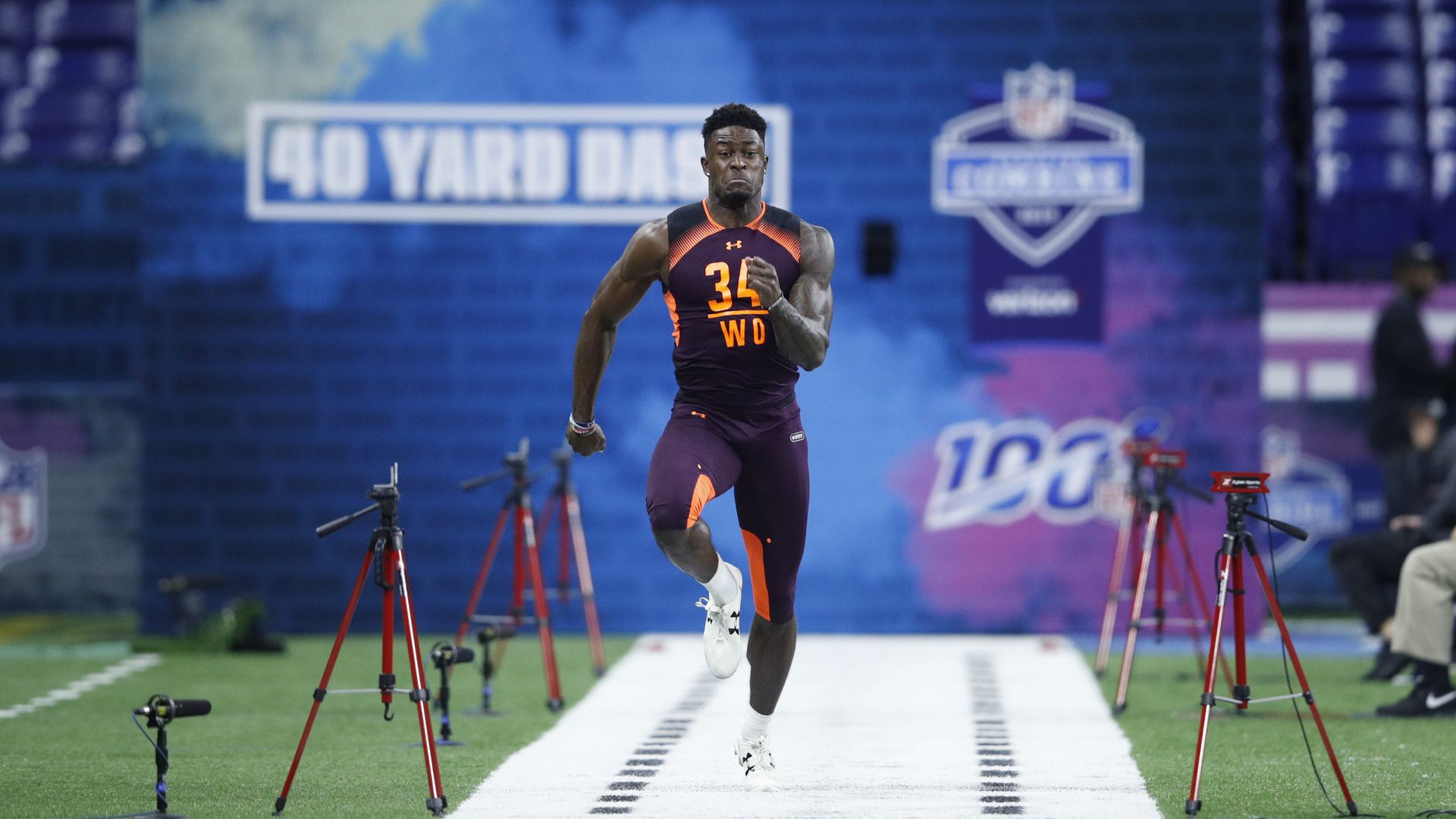 Ole Miss wide receiver D.K. Metcalf dominated the NFL combine on Saturday, posting astounding numbers across the board — especially for someone his size (6-foot-3, 228 pounds).
40-yard dash: 4.33
Vertical jump: 40.5 inches
Bench press: 27 reps
Body fat: 1.9%
Be smart: Metcalf's performance went viral, so there's a good chance you've already seen those numbers floating around the internet.
What you probably haven't seen is that Metcalf's 1.9% body fat measurement was likely the result of an error because that is not humanly possible.
I also doubt you've seen that his time in the 3-cone drill was 7.38. Tom Brady ran a 7.2. Tom Brady!
Bottom line: (1) It's crazy how fast incorrect information spreads. (2) Metcalf can run in a straight line but he can't change direction. The latter is arguably more important in football, but the 40-yard dash is such a a marketable event that it's all we seem to care about.
Go deeper:
P.S. In other NFL news, Nick Foles is expected to bring his talents to Jacksonville.
5. 🏒 NHL: League leaders
Best record: Tampa Bay Lighting (50-12-4); Calgary Flames (41-17-7); Boston Bruins (39-17-9); San Jose Sharks (39-19-8); Toronto Maple Leafs (40-21-4)
Most points: Nikita Kucherov, TB (106); Patrick Kane, CHI (94); Connor McDavid, EDM (90), Johnny Gaudreau, CGY (83), Sidney Crosby, PIT (83)
Most goals: Alex Ovechkin, WAS (45); Patrick Kane, CHI (40); Leon Draisaitl (40), John Tavares, TOR (37), four tied (36)
Most assists: Nikita Kucherov, TB (75); Blake Wheeler, WPG (63); Brent Burns, SJ (59), Connor McDavid, EDM (57), Mitch Marner, TOR (55)
Most shutouts: Marc-Andre Fleury, VEG (8); Andrei Vasilevskiy, TB (6); Sergei Bobrovsky, COL (5); Jordan Binnington, STL (5), four tied (4)
6. ⚾️ March 4, 1927: The Babe gets paid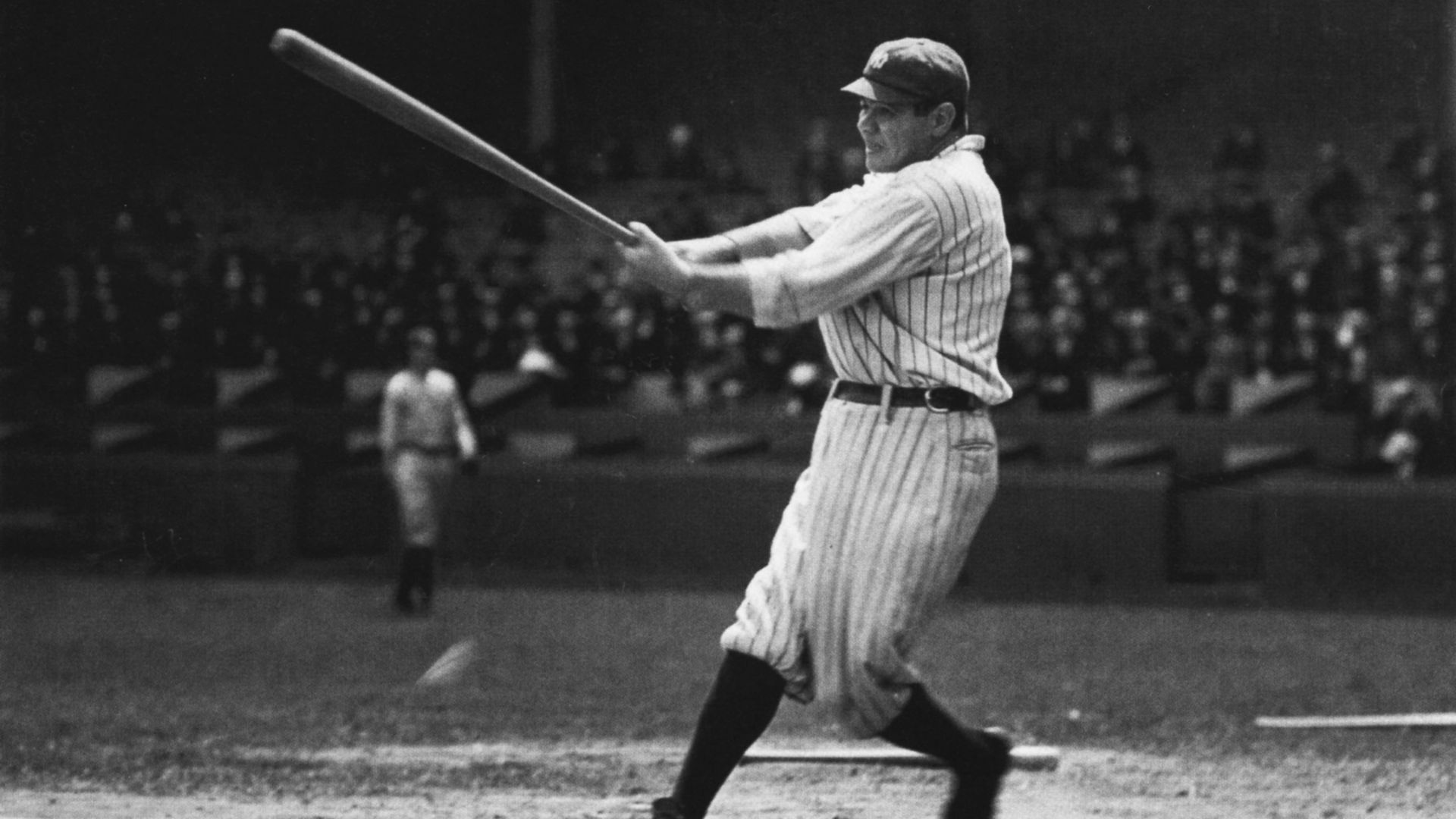 Speaking of two-way baseball players ... 92 years ago today, Babe Ruth became the highest-paid player in MLB history when he signed a 3-year, $210,000 deal ($70,000 per season) with the Yankees.
Be smart: Ruth's deal would be worth about $3 million today. Friendly reminder that Bryce Harper just signed for $330 million.
Highest-paid players over time:
Hank Greenberg, 1940: $35,000
Joe DiMaggio, 1950: $100,000
Willie Mays, 1960: $80,000
Willie Mays, 1970: $135,000
Nolan Ryan, 1980: $1 million
Robin Yount, 1990: $3.2 million
Kevin Brown, 2000: $15.7 million
Alex Rodriguez, 2010: $33 million
Zach Greinke, 2019: $34.4 million
Go deeper: MLB's annual salary leaders (1874-2016)
7. 🎾 Tennis trivia
Roger Federer won the Dubai Duty Free Tennis Championships on Saturday, becoming just the second male player to win 100 career singles titles.
Question: Who is the only player with more singles titles than Federer?
Hint: He retired in 1996.
Answer at the bottom.
8. ❄️ The Ocho: The 47th Iditarod is underway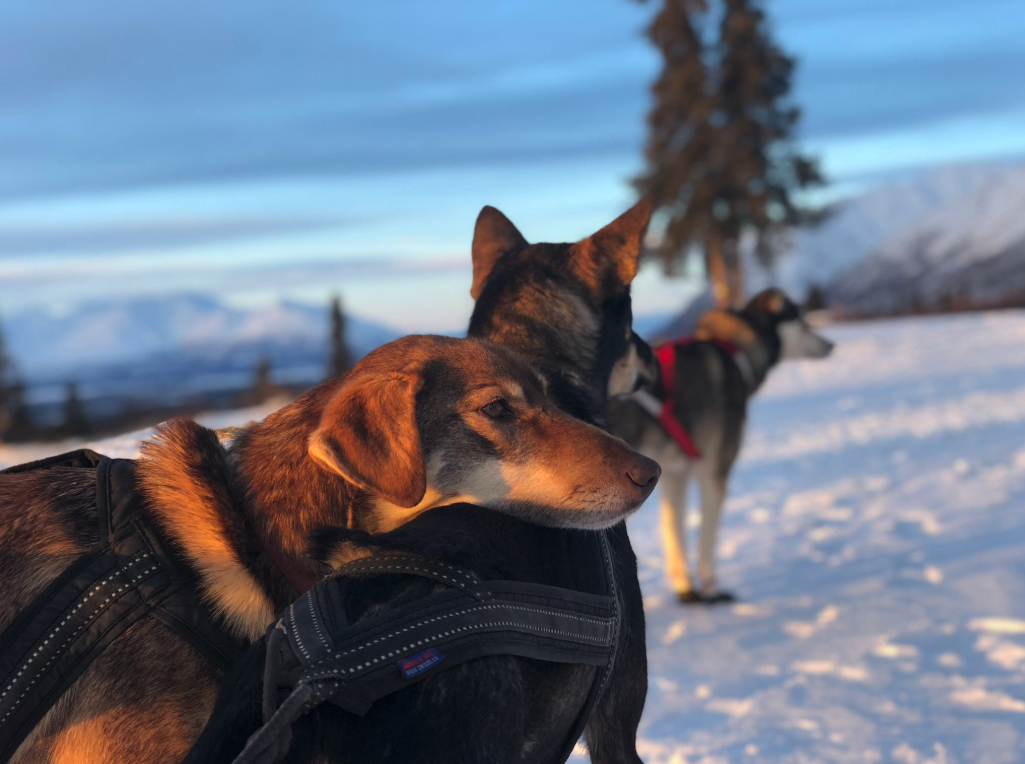 "Jenga's favorite head rest is her daughter, Hunter." Source: Blair Braverman on Twitter
The 47th Iditarod Sled Dog Race, the famous 938-mile trek across Alaska, began on Saturday with a "festive 11-mile journey through Anchorage."
Meet the mushers: Six dog-sledders (called "mushers") are from the Lower 48 states, four are from Canada, four are from Europe and the rest are from Alaska.
Meet the dogs: Rookie Blair Braverman is one of 17 women in this year's race, a record 32.7% of the field. She's also quite active on Twitter, where she writes about her dogs "like you'd write about old friends."
9. Everything else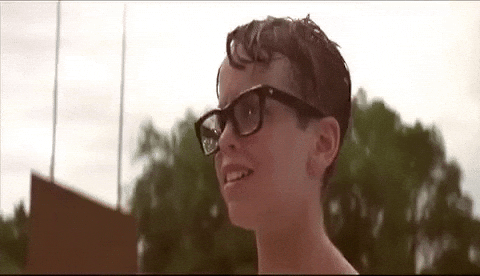 Movies: "The Sandlot," along with its original cast, is set to return as a TV series that will serve as a sequel to the movie. It will be set in 1984, 22 years after the film's 1962 setting. Go deeper.
Running: Yomif Kejelcha of Ethiopia ran a world record 3:47.01 indoor mile at Boston University yesterday, breaking a record that had stood for 21 years. Made it look easy, too.
Swimming: "Tormented by pain, Morgan Stickney made the agonizing decision to have her lower leg removed. The groundbreaking procedure may change the course of her life, and the future of amputations," writes the NYT's David Waldstein.
10. Feedback: Thoughts on emojis?
Click to vote, and we'll send you to our homepage to continue reading today's news.
I love the emojis. Please use them whenever possible. (click to vote)
The emojis are fine, but maybe use them more sparingly. (click to vote)
I don't like the emojis. Please get rid of them. (click to vote)
Thanks,
Kendall "Soccer in the snow is a BLAST" Baker
Trivia answer: Jimmy Connors (109 wins)