Axios Sports
May 27, 2020
👋 Good morning! Let's sports.
Today's word count: 1,647 words (7 minutes).
1 big thing: 🏒 NHL unveils 24-team playoff plan
The NHL unveiled its return-to-play plan on Tuesday, formally announcing that 24 of its 31 teams will return for a playoff tournament in two hub cities, if and when medically cleared.
Why it matters: Hockey is the first major North American sports league to sketch out these plans in such detail, and it's also the first one to officially pull the plug on its regular season, which will trigger ticket refunds.
Yes, but: There are still lots of questions that need to be answered, and it's unclear when — or if — this 24-team tournament will actually take place.
Details:
Timetable: Commissioner Gary Bettman said teams could conceivably return to training camp on July 1 and begin playing games in late July. However, there are no firm dates, and "anybody who gives you a date is guessing."
Testing: The NHL plans to test players every evening for COVID-19, ESPN's Emily Kaplan reports. Bettman says the league could conduct 25,000–30,000 tests.
Format: The top four teams in each conference will receive a first-round bye and play in conference-based round robins (three games each) to determine their seedings, one through four. The remaining 16 teams will play best-of-five series to determine which eight will advance to the second round.
Length: Bettman said the league and players' union has not decided whether the second round will be best-of-five or best-of-seven. The conference finals and Stanley Cup finals will best best-of-seven, as usual.
Draft lottery: Seven teams — the Devils, Sabres, Ducks, Kings, Sharks, Senators and Red Wings — didn't qualify for the playoffs and will enter into a draft lottery along with the eight teams that lose in the first round to determine the first 15 picks in the 2020 draft (so a very good team like the Penguins would have a realistic shot at the No. 1 pick if they lose early).
Locations: Under the proposal, games will be played in two "hub cities," with one city hosting the 12 Eastern Conference teams and the other hosting the 12 Western Conference teams. Potential hosts:
Chicago
Columbus
Dallas
Edmonton
Las Vegas
Los Angeles
Minneapolis/St. Paul
Pittsburgh
Toronto
Vancouver
What they're saying: The players union said it agreed with the league on the announced plans but made it clear that changes could be made before play is resumed, including to health and safety protocols.
"If they need to be amended over time, we will amend them. This is a living document, and we have to make sure that logistically, we can actually implement the steps."
— Donald Fehr, NHLPA executive director
🎥 Watch: Gary Bettman's announcement (YouTube)
2. 💵 How much college athletes could earn as influencers
The NCAA's proposed rule change that would allow student athletes to earn money off their name, image and likeness (NIL) should result in major financial opportunities, most notably on social media, writes Axios' Jeff Tracy.
Why it matters: The emergence of this new revenue stream could alter the landscape of recruiting, with athletes potentially factoring earnings potential into their college decision.
The state of play: I spoke with Blake Lawrence, CEO of Opendorse — a social publishing platform that helps athletes build their brands — to get a better understanding of the landscape, and requested earnings estimates for a sample of 12 student athletes (see above).
The estimates are "based on actual data from the last decade of providing the technology behind millions of dollars of transactions between brands and professional athletes," according to Lawrence, and they fluctuate based on factors like school, social presence, and athletic success/name recognition.
The success/name recognition factor explains why Texas' senior QB Sam Ehlinger and Clemson's incoming freshman QB D.J. Uiagalelei have such drastically different potential earnings despite the relative similarities in position, program prestige and social presence.
Lawrence acknowledges that his company's expertise in the area has its limits, saying, "As we get into year one, two, three of the NIL era, the data will shift from assumptions to reality."
Between the lines: College gymnastics offers a unique wrinkle given that gymnasts tend to peak in their teens and, in some cases, achieve national or even global stardom years before they arrive on campus.
2012 gold medalist Jordyn Wieber won the all-around title at the 2011 world championships and received countless offers from potential sponsors, but she was forced to decide between accepting those lucrative deals or keeping her college eligibility and not making a dime.
Under the proposed rule change, athletes like Wieber who are already household names in high school could ostensibly have their cake and eat it, too.
The bottom line: College students who don't play sports have complete freedom to earn money as influencers, so the new NIL rules would merely allow athletes to do the same — though there are clear risks in opening up the multi-billion dollar influencer marketing industry to amateur athletes.
3. ⚾️ MLBPA on MLB proposal: "Extremely disappointing"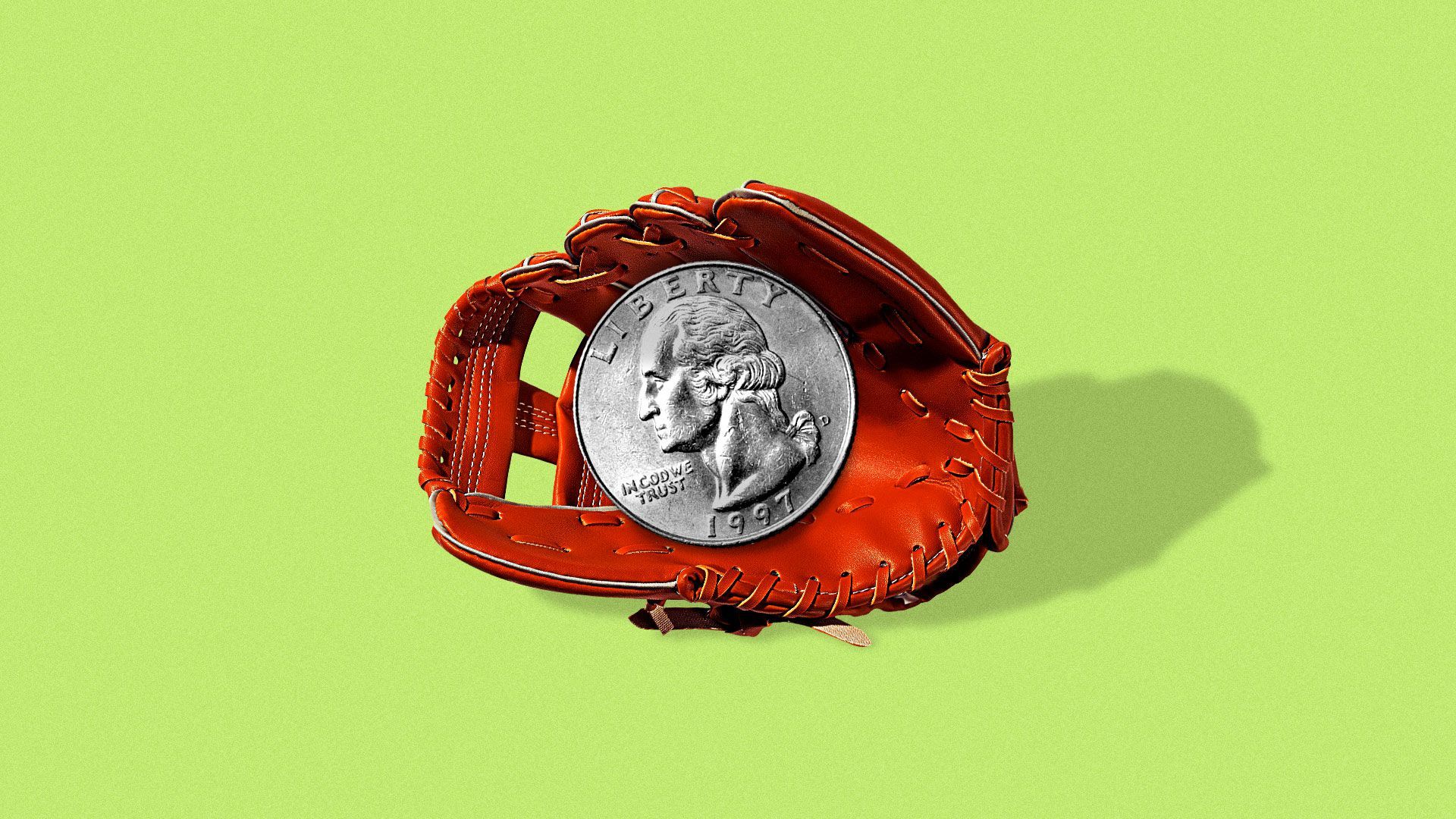 MLB presented its economic plan for a shortened season to the players' union on Tuesday, and it was reportedly not received well, with the MLBPA calling it "extremely disappointing."
By the numbers: Under the plan, players would receive a percentage of their prorated salaries, with the highest-paid players taking the biggest salary cuts. What those cuts would look like, per ESPN's Jeff Passan:
$35M (full-year salary) → 7.84M (proposal)
$25M → 6.05M
$10M → $2.95M
$5M → $1.64M
$1M → $434K
$563.5K → $262K
Meanwhile, in Oakland ... The Athletics informed their minor leaguers that they will not continue to pay them after May 31, according to an email obtained by SI. This means the next paycheck these players receive will come next April.
4. 📸 Soccer from above
First-place Bayern Munich defeated second-place Borussia Dortmund, 1-0, yesterday, giving them a seven-point lead atop the Bundesliga standings with six games remaining. The club's 30th league title is now a near certainty.
An aerial view of an empty Signal Iduna Park in Dortmund.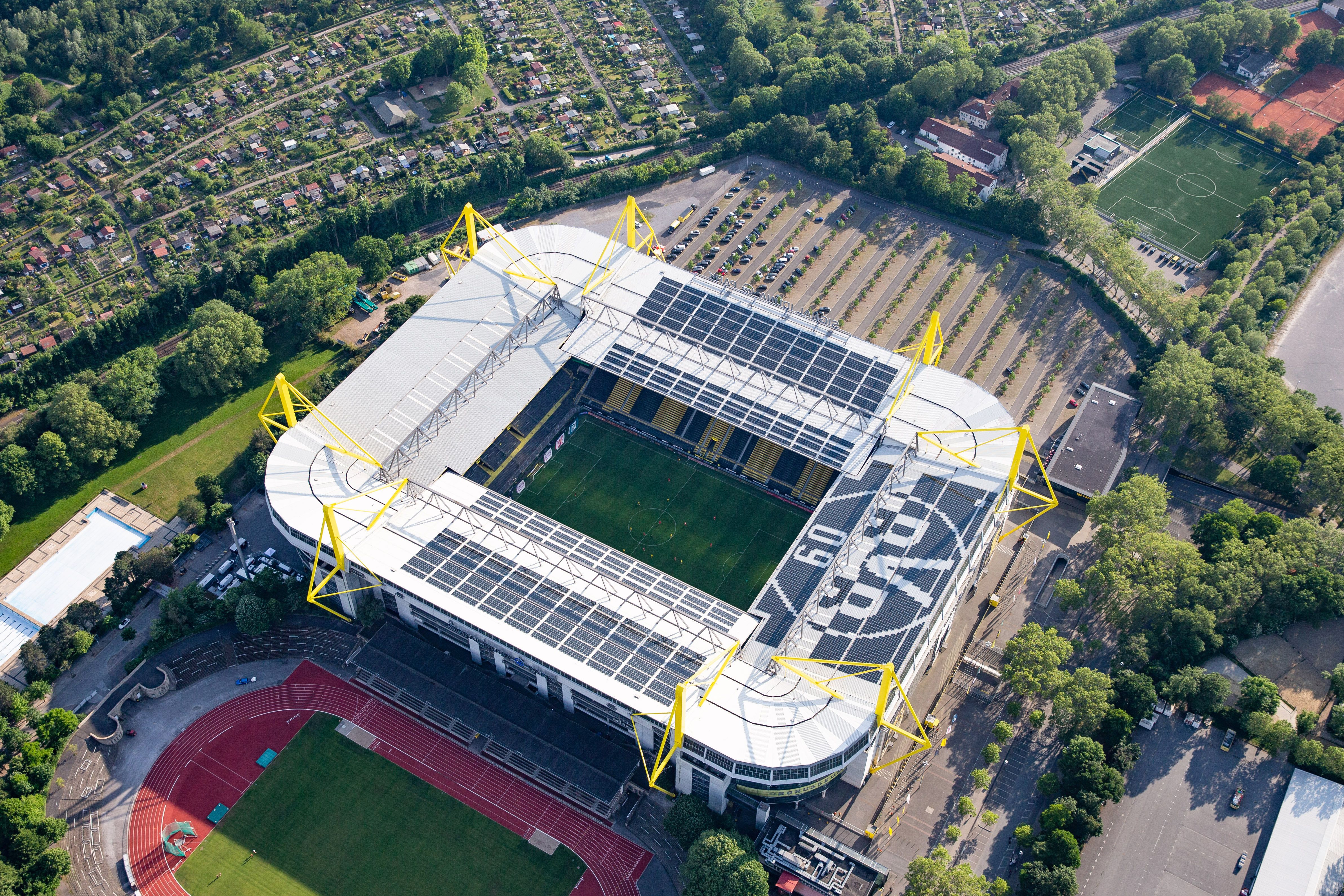 Zoom in...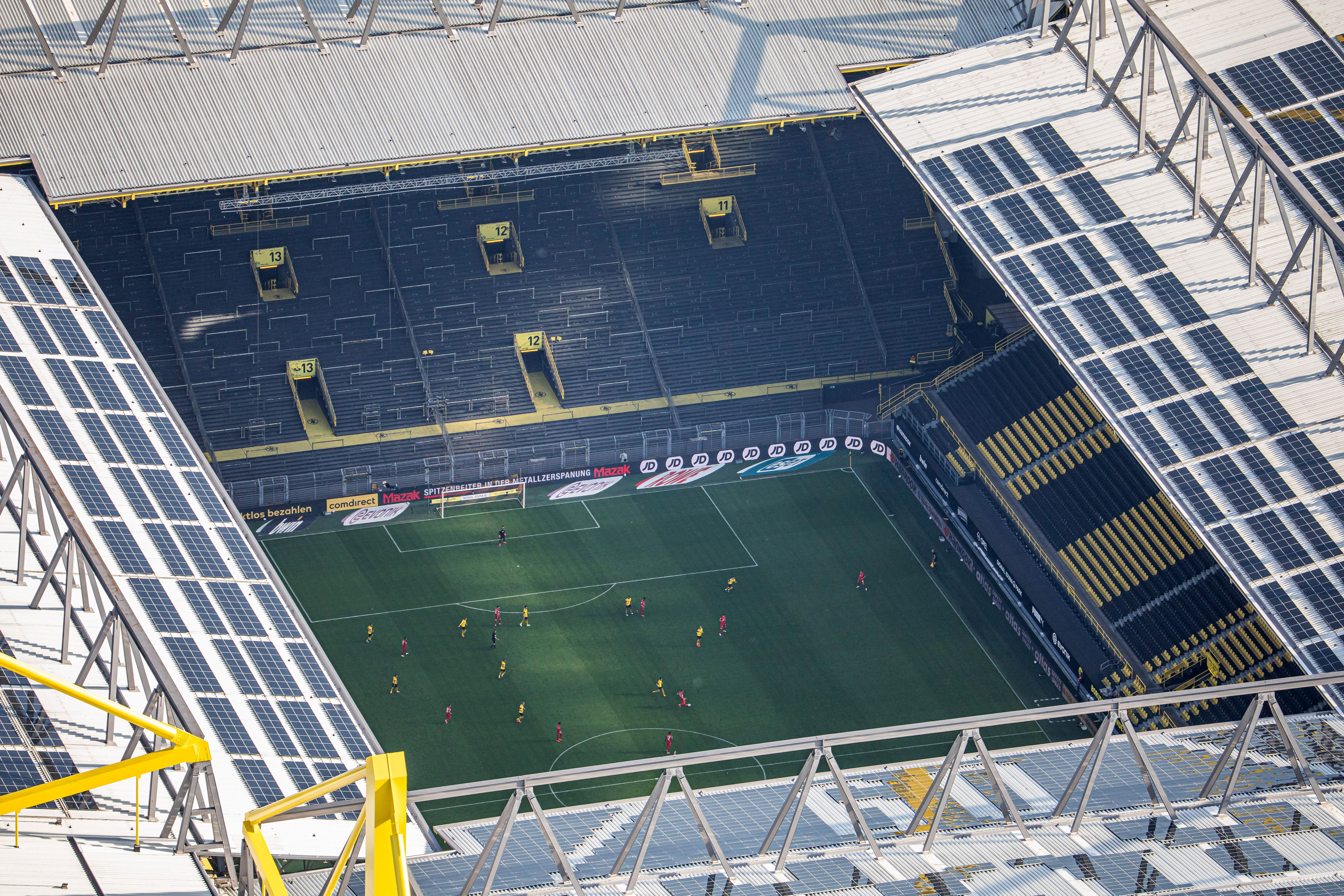 Zoom in...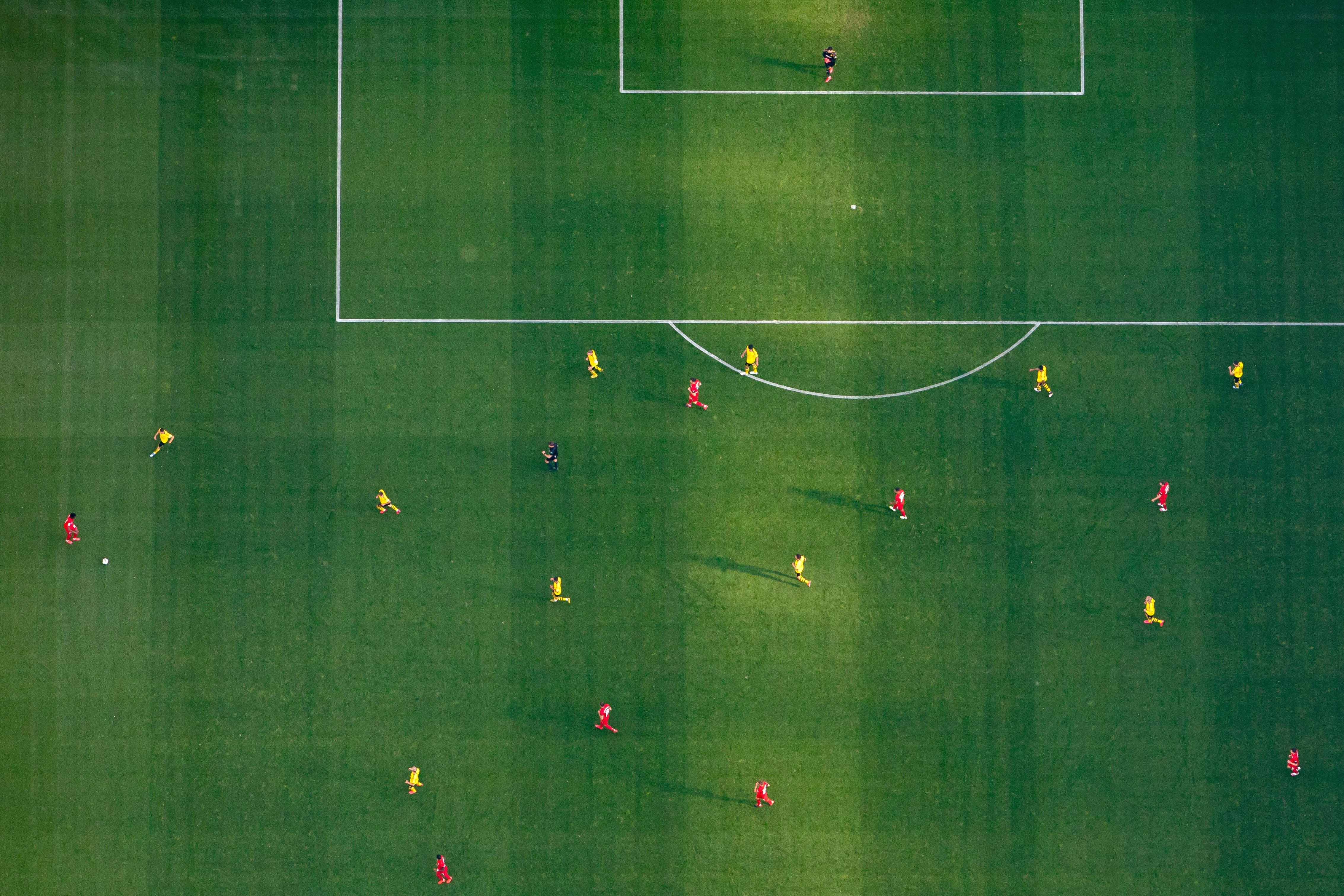 Zoom in...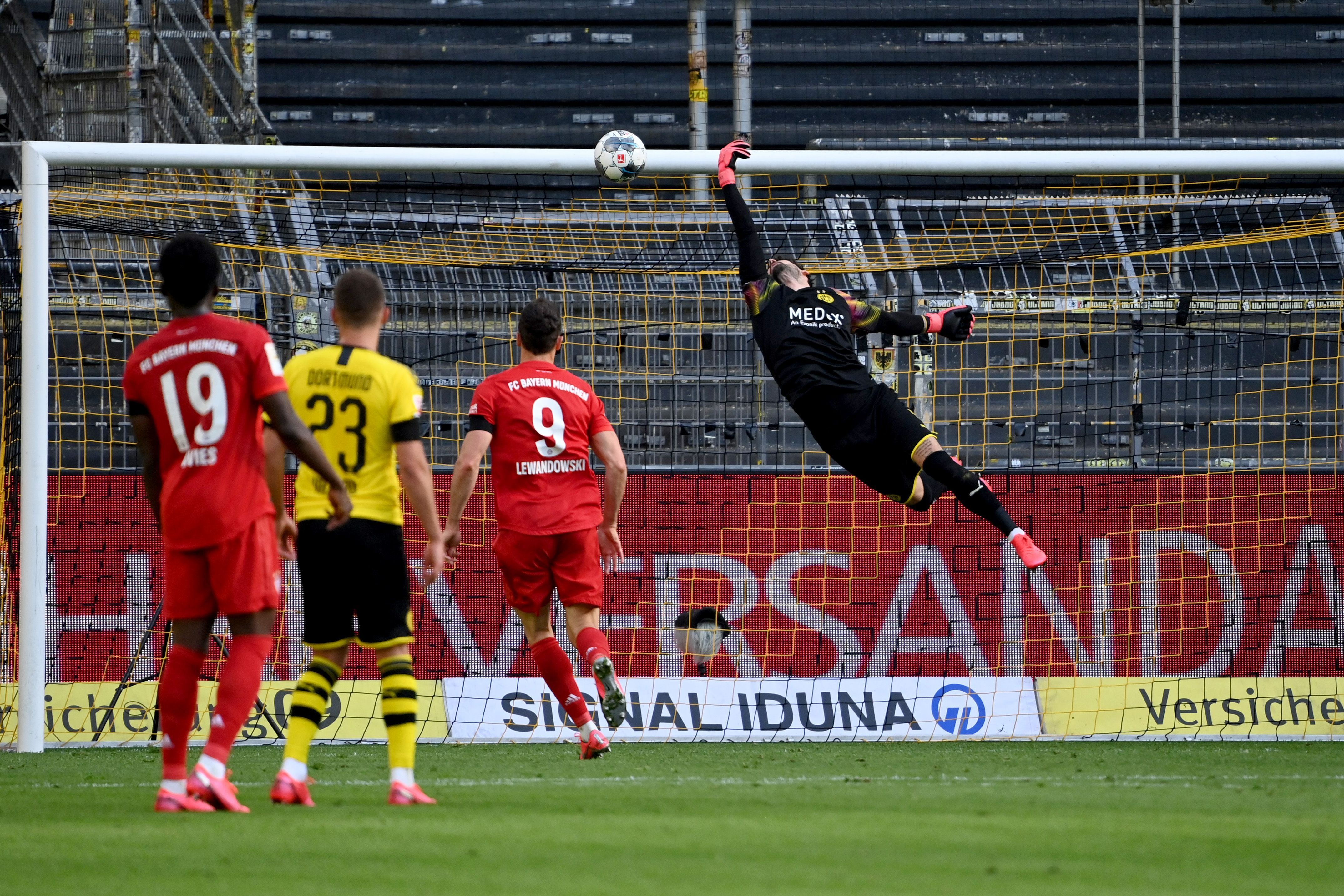 🎥 Go deeper: Full match highlights
5. 🎧 Amazon's local podcast play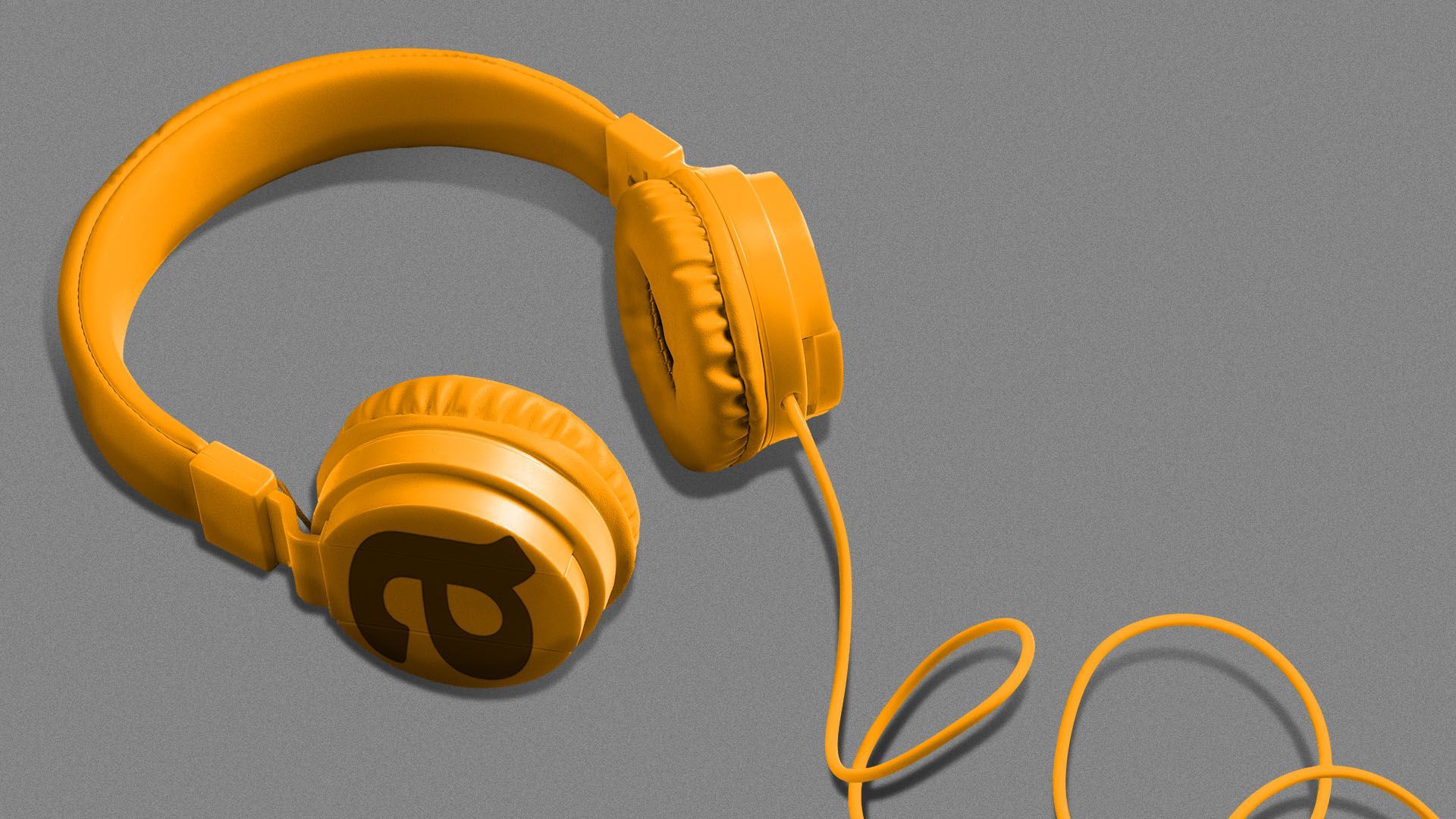 Amazon is looking to invest in localized podcast content, sources tell Axios' Sara Fischer. Sports content is top of mind as the company plans to buy up more TV rights and have adjacent audio content for users.
Why it matters: Amazon sees a strategic advantage by leveraging Alexa voice tech to help users discover podcasts, which would in turn allow the company to serve more local ads adjacent to that hyper-personalized audio content, according to a person familiar with its plans.
By the numbers: Local advertising is a roughly $150 billion market in the U.S. Traditional radio still dominates the local audio ad market, which is about $14.5 billion, per BIA Kelsey.
The state of play: Amazon's foray in podcasting comes as other Big Tech giants like Spotify and Apple have increased their investments in the space.
Spotify last week signed an exclusive deal reportedly worth over $100 million to distribute one of America's most popular podcasts, "The Joe Rogan Experience."
Apple is looking to double down on its investments in original podcasts, per Bloomberg.
The big picture: More than a third of Americans ages 12+ listen to podcasts monthly, per Edison's latest Infinite Dial survey. But podcast ad revenue is still tiny compared to other mediums because monetization is so decentralized, as Stratechery's Ben Thompson notes.
Bonus: ⚾️ Ranking MLB's all-time rosters (No. 16)
We're ranking the all-time rosters for all 30 MLB teams. Note: Rosters based only on time spent with this specific team. Thoughts? Email me at [email protected].
16. Chicago White Sox
The infamous 1919 Black Sox scandal, in which the White Sox "allegedly" threw the 1919 World Series in a gambling scheme, was an ugly mark on a great game, but it sure had some interesting consequences. An Illinois judge named Kenesaw Mountain Landis, whose name now adorns the MVP trophy, became the commissioner in the hopes of cleaning up the game. Plus, without the Black Sox we'd be robbed of gems like "Eight Men Out" and "Field of Dreams."
Year established: 1901
All-time record: 9,283-9,215 (.502)
World Series Championships: 3
Hall of Famers (indicated by *): 11
Starting lineup:
OF Joe Jackson (27.7 bWAR with team)
SS Luke Appling* (77.1)
2B Eddie Collins* (66.6)
1B Frank Thomas* (68.3)
OF Minnie Miñoso (41.4)
3B Robin Ventura (39.4)
DH Paul Konerko (29.2)
C Carlton Fisk* (28.9)
OF Fielder Jones (31.8)
On the mound: SP Ed Walsh* (65.9)
Bench:
Infield: 2B Nellie Fox* (47.5), 3B Willie Kamm (26.6), SS Luis Aparicio* (35.3), C Sherm Lollar (25.7)
Outfield: Chet Lemon (24.9), Magglio Ordóñez (25.3), Harold Baines* (24.7)
Utility: Billy Pierce (49.1), Chris Sale (30.1)
Rotation: Red Faber* (64), Ted Lyons* (70.4), Eddie Cicotte (50), Mark Buehrle (48.6)
Bullpen: Hoyt Wilhelm* (15.9), Roberto Hernández (10.8), Bobby Thigpen (8.4)
Additional notes:
Walsh has the best ERA (1.82) and FIP (2.02) in baseball history. Is that good?
Sale has the best strikeout-to-walk ratio of all time (5.37). It's still wild he's never won a Cy Young (seven straight finishes in the top-six before last year), and now we'll have to wait and see how his reconstructed elbow holds up.
ICYMI ... 30. Rays, 29. Royals, 28. Diamondbacks, 27. Blue Jays, 26. Angels, 25. Padres, 24. Rockies, 23. Brewers; 22. Nationals, 21. Mets, 20. Orioles, 19. Twins, 18. Astros, 17. Marlins
Huge thanks to Tom Stone, whose book 'Now Taking the Field: Baseball's All-Time Dream Teams for All 30 Franchises,' provided the inspiration for these rosters.
6. May 27, 1968: 🏈 George Halas retires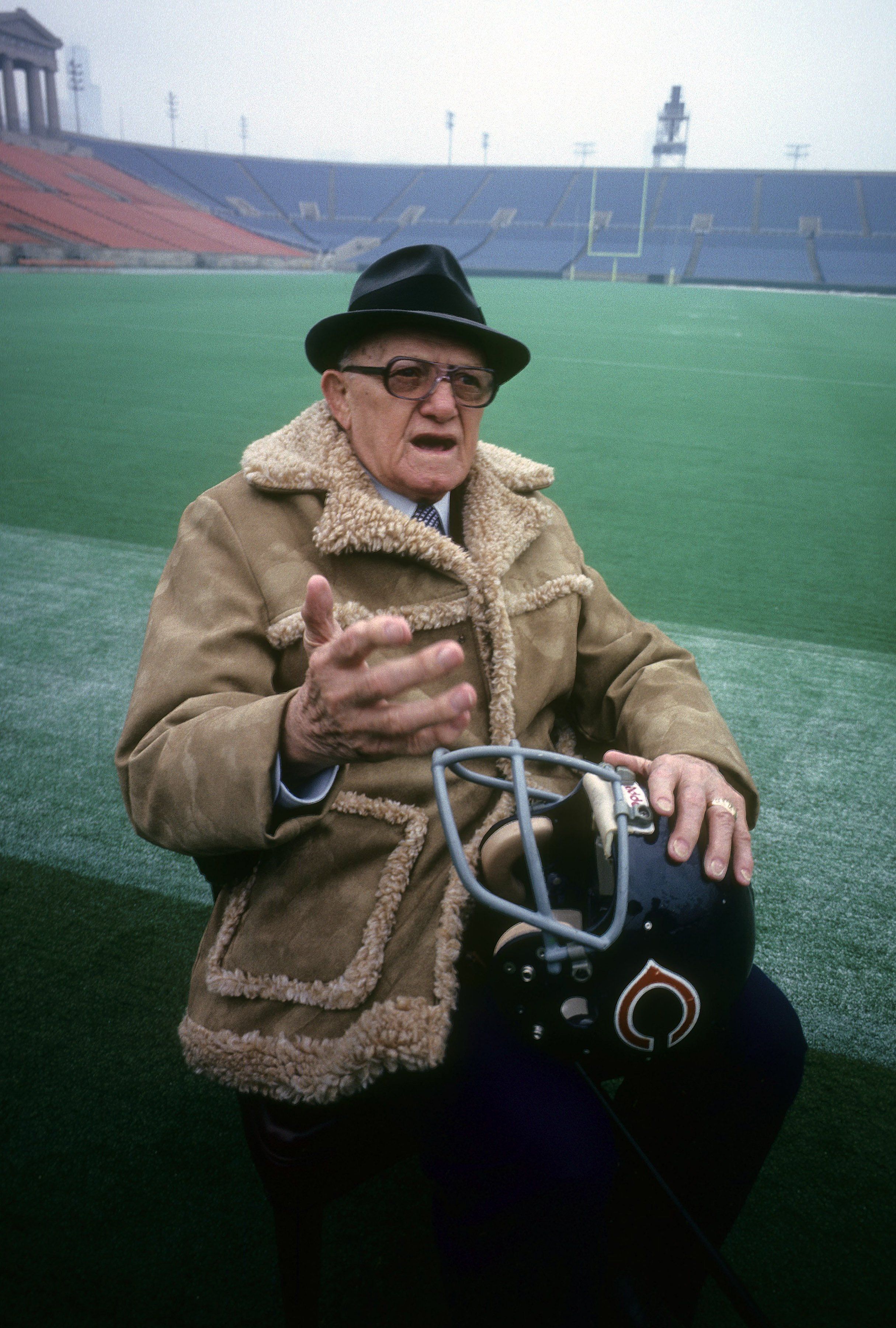 52 years ago today, NFL legend George Halas announced his retirement.
Why it matters: Halas was integral in the formation of both the Chicago Bears and the NFL, and was a charter member of the Pro Football Hall of Fame in 1963.
The man: Halas practically bled Chicago. He was born there in 1895, attended the University of Illinois, founded and coached the Bears for 40 years and died there in 1983.
He's also the namesake for the annual George S. Halas Courage Award, whose 1970 recipient, Gale Sayers, had his acceptance speech famously immortalized in the 1971 film, "Brian's Song." (More on this below.)
The player and coach: In 1920, Halas was a player-coach for the Decatur Staleys and represented them at the meeting in Canton, Ohio where the American Professional Football Association (AFPA) was born.
By 1922, he'd become the Staleys' owner, moved the team to Chicago and renamed them the Bears. Around that same time, the AFPA became the NFL.
Through the 1920s, he remained the Bears' player-coach, even being named to the NFL's all-decade team.
When all was said and done, Halas won six NFL championships with the Bears, tying him atop the all-time leaderboard with Curly Lambeau and Bill Belichick, while his 318 regular-season wins are second only to Don Shula.
The bottom line: Every fall Sunday, when you kick back on the couch for 10 hours of uninterrupted bliss, don't forget to thank the man lovingly known as "Papa Bear."
7. 📚 Good reads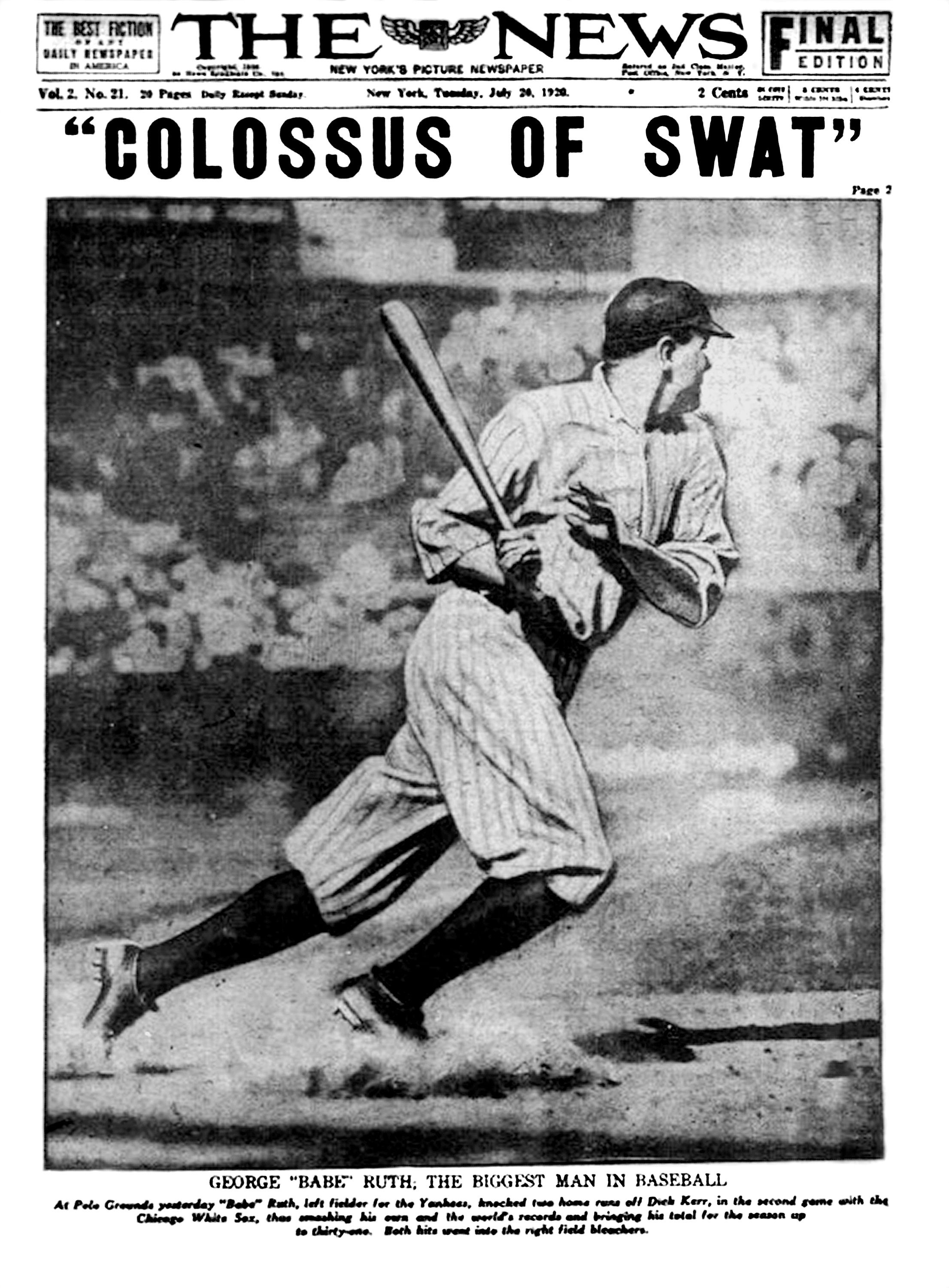 ⚾️ How baseball players became celebrities (Louis Menand, The New Yorker)
"It's no coincidence that the decade in which this entertainment-media-merchandising combine developed is known as the Golden Age of American sports. ... People like [Babe] Ruth dominated their sports. They set records. And the combine loves records."
🏈 The Kentucky football coach and player who fought cancer together (Alex Scarborough, ESPN)
"Time is going to come to an end at some point for all of us. I don't know that I ever thought about it that much, to be honest with you, until I had to face this. ... It's a blessing to have the day."
📊 How stats are helping Paralympic teams find an edge (John Loeppky, FiveThirtyEight)
"While advanced metrics like usage rate and player efficiency rating are commonplace for even the slightest of data-obsessed NBA fans, the use of advanced statistics in wheelchair sports is only relatively recent."
8. The Ocho: ⏱ Rubik's Cube racing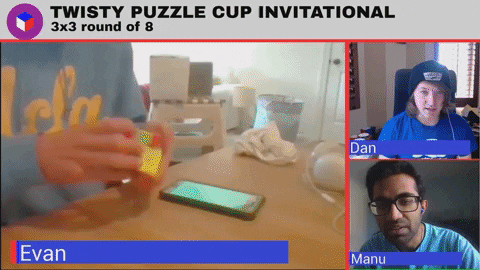 Jeff writes: Welcome to the Twisty Puzzle Cup — the only* multi-week, speedcube tournament hosted on Twitch during the coronavirus pandemic (*that we know of).
Qualifiers are open to anyone as long as there are spots available, with the best average times moving forward to the bracket stage.
I've never so much as completed a standard Rubik's Cube in any amount of time, but if you think you've got what it takes, you can register here.
P.S. ... If any of you are in fact expert speedcubers, you'd better send us a video of your skills. I can't promise we'll share it, but let's be honest, we probably will.
9. 🍿 Movie trivia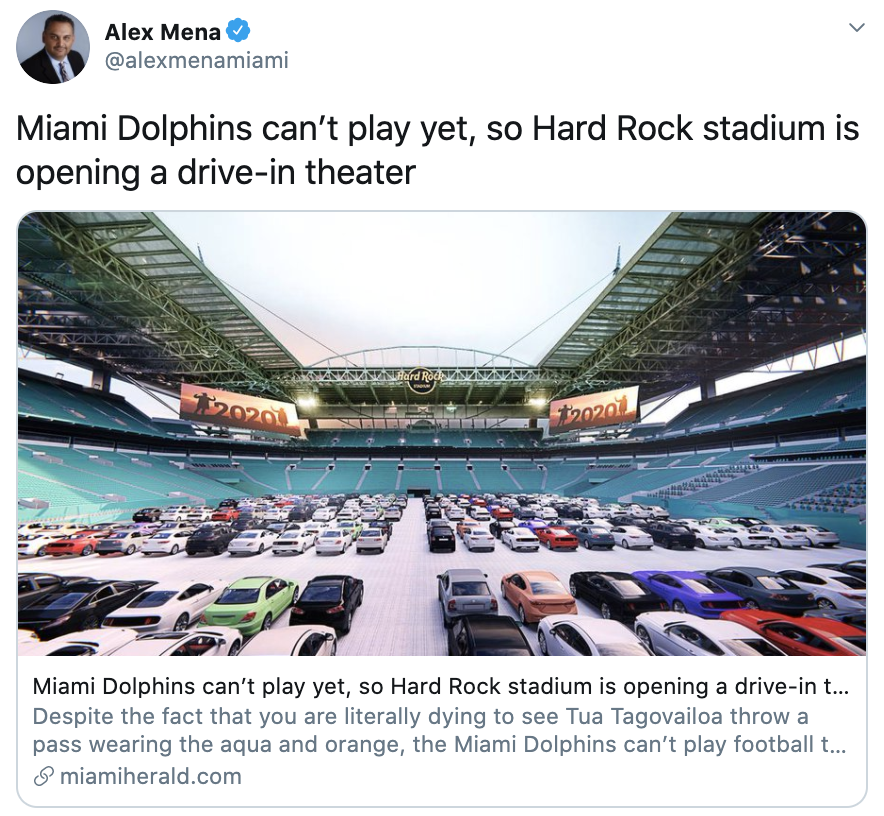 The Miami Dolphins are converting Hard Rock Stadium into a drive-in movie theater that can accommodate 230 cars.
Question: Speaking of the Dolphins and film, "Ace Ventura: Pet Detective" came out in 1994. Can you name the other two films Jim Carrey starred in that year?
Hint: Lloyd, Stanley.
Answer at the bottom.
10. ❤️ Why we love sports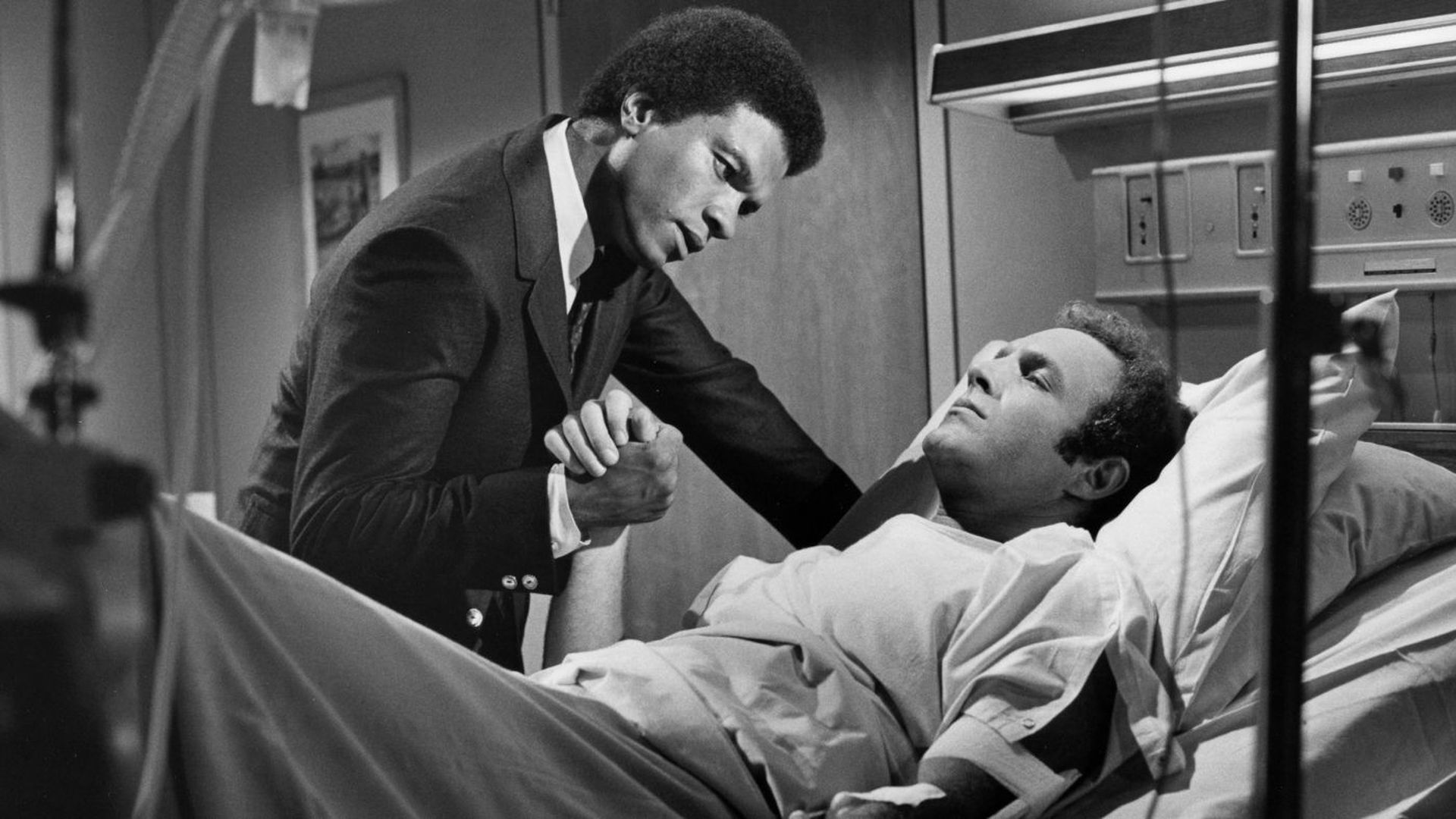 Matt G. (Washington, D.C.) writes:
"My most meaningful sports memory involves the iconic, made-for-TV football movie, 'Brian's Song.'
"The film premiered on Nov. 30, 1971 and was a sensation — the ultimate tearjerker. Hardened fans hid their sniffles as they witnessed superstar Gale Sayers (played by Billy Dee Williams) lose his friend, Brian Piccolo (James Caan), to cancer.
"Many sports fans of a certain age can recite the iconic last line of Sayers' speech from memory: 'I love Brian Piccolo, and I'd like all of you to love him, too. And tonight, when you hit your knees, please ask God to love him.'
"I had been diagnosed with cancer as a 10-year-old, and watched the movie with my father 10 months after my last treatment. As we both hid our man tears, I turned to him and said, 'that's what I had, right?' It was the first time my parents and I ever talked about my having 'cancer.'
"Back in the day, it was not unusual to think that if you even said the word, the whole neighborhood would be struck down. I know — not very enlightened and hard to believe in today's world.
"50 years later, I spend my free time running a charity called Tracy's Kids that helps thousands of children with cancer handle the emotional toll imposed by the disease and its treatment.
"A few years ago, I got the chance to tell Brian's widow, Joy, and one of their daughters about the impact Brian had on my life. They said they hear that sentiment a lot, and that they feel blessed by his memory and legacy."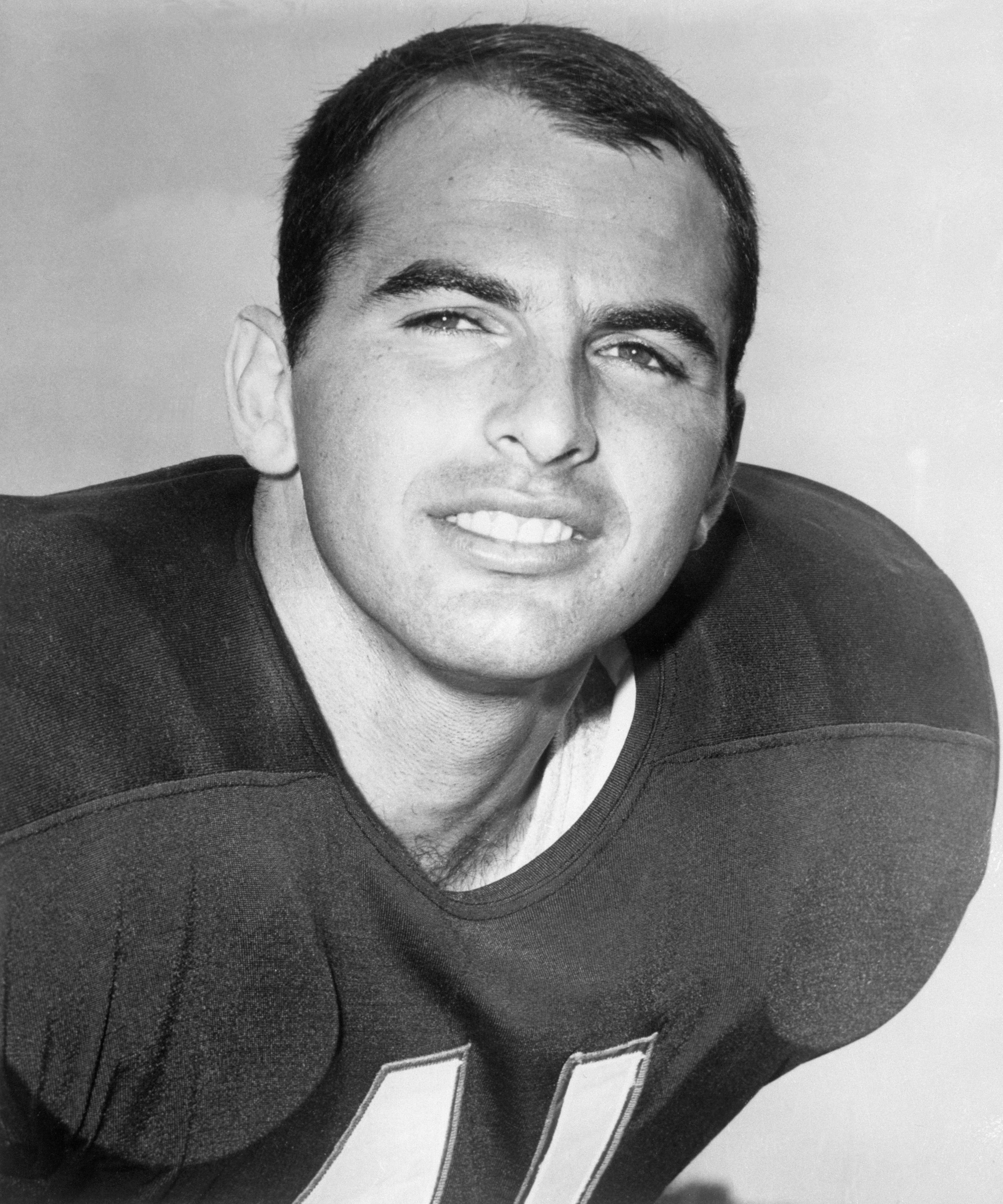 ✍️ Submit your story: Do you have a fondest sports memory? Or an example of sports having a positive impact on your life? If you'd like to share, simply reply to this email. We'll be telling your stories until they run out.