Axios Sports
September 28, 2021
👋 Good morning! Only a few days left to get to the ballpark. Highly recommend, especially if you're in Atlanta, Toronto, St. Louis or Seattle.
Today's word count: 1,445 words (5 minutes).
Let's sports...
1 big thing: ⚾️ M's, Phils seek to end droughts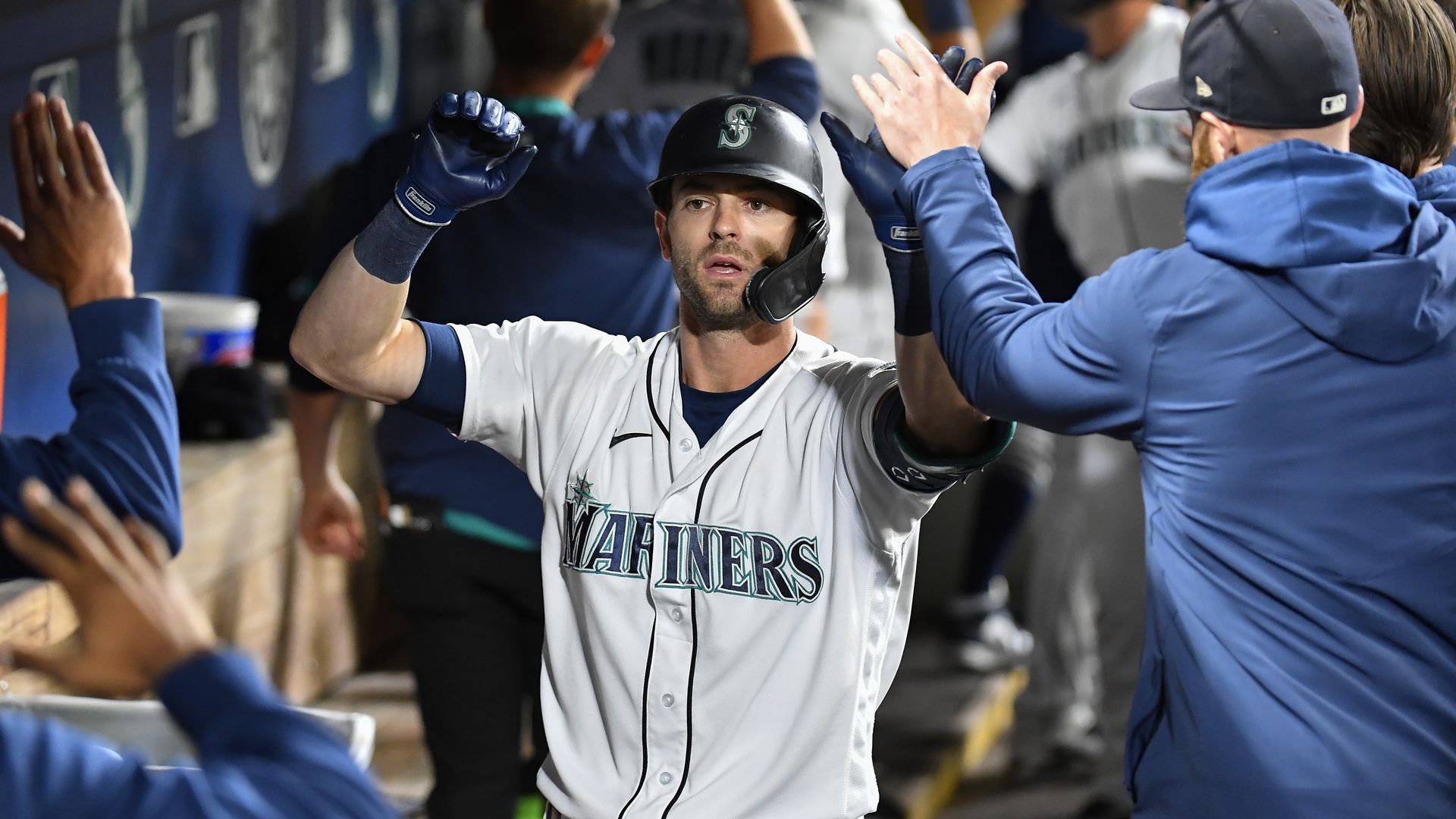 Mitch Haniger hit two identical three-run blasts to help the Mariners gain precious ground in the AL Wild Card race with a 13-4 win over the A's on Monday night.
State of play: The Mariners, who last made the postseason in 2001 (MLB's longest active drought), are now just 1.5 games behind the Red Sox for the second wild card spot.
AL Wild Card race:
Yankees: 89-67 (+1)
Red Sox: 88-68
Blue Jays: 87-69 (1 GB)
Mariners: 87-70 (1.5 GB)
Athletics: 85-72 (3.5 GB)
Meanwhile, in the NL East ... The Phillies, who last made the postseason in 2011 (MLB's second-longest active drought), are just 2.5 games behind the Braves — and they begin a three-game series in Atlanta today.
📆 Today's biggest games:
7pm ET: Yankees at Blue Jays
7pm: Red Sox at Orioles
7:20pm: Phillies at Braves
7:45pm: Brewers at Cardinals (Cards going for 17th straight win, can clinch the second NL wild card with a victory)
10pm: Athletics at Mariners
2. 🏀 Simmons saga hangs over NBA Media Day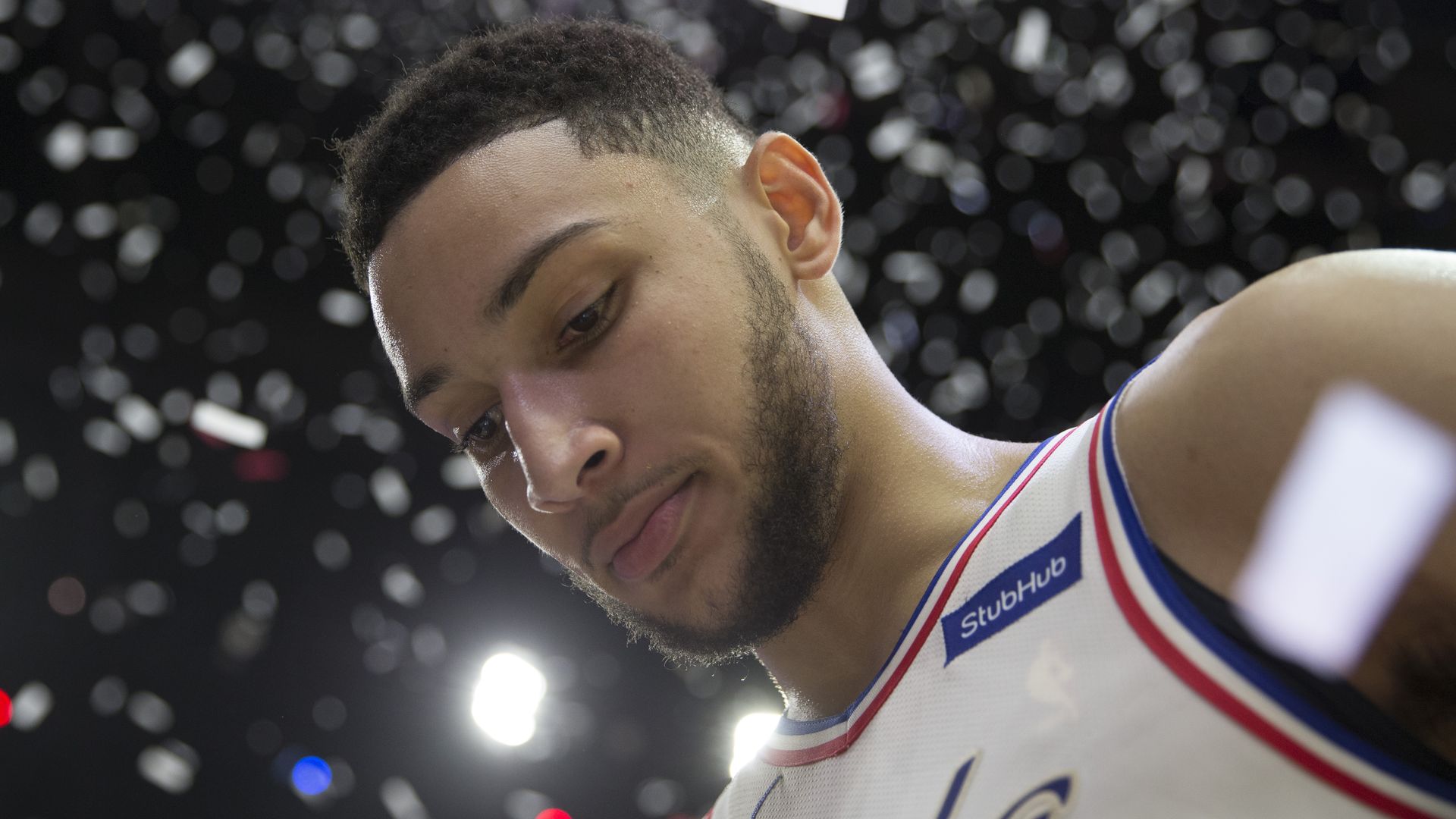 Talk of Ben Simmons' impending split with the Sixers dominated NBA Media Day on Monday, Axios' Jeff Tracy writes.
Catch up quick: This saga began when Simmons refused to take a would-be game-tying layup in the waning minutes of the Sixers' Game 7 loss in the Eastern Conference semifinals.
After the game, coach Doc Rivers said he didn't know if Simmons could be the point guard for a championship team.
Since then, Simmons has requested a trade and refused to report to media day or training camp, which begins today.
The big picture: Simmons still has superstar potential, but the rift in Philly has simply grown too wide to bridge and a trade appears to be the most likely outcome.
"I hope that he changes his mind, because ... I do love playing with him. I'm just disappointed that he's not here, because ... he knows we can win together."
—
Joel Embiid
Between the lines: However this turns out, the chaos that Simmons and his agent, Rich Paul, sowed this summer was actually somewhat rational within the landscape of the modern NBA, which curbs player movement by incentivizing pre-free agency extensions.
The only leverage All-Star caliber players can truly exercise in the first nine years of their careers is "acting out" to force a trade, notes The Athletic's Derek Bodner.
"This kind of a circus is built into the NBA experience if you want teams to have the best chance to retain the stars they draft long-term."
In other NBA news ... There was plenty of vaccine talk Monday, with Andrew Wiggins and Bradley Beal speaking out. Kyrie Irving, VP of the players' association, is keeping his vaccination status private.
Go deeper: Eight big questions looming over NBA training camps (The Ringer)
3. ⚽️ Champions League: Matchday 2 of 6
Champions League group play continues today, as Matchday 2 of 6 gets underway across Europe, Jeff writes.
Today:
Group A: Manchester City (England) at PSG (France); Brugge (Belgium) at RB Leipzig (Germany)
Group B: Liverpool (England) at Porto (Portugal); Atlético Madrid (Spain) at AC Milan (Italy)
Group C: Beşiktaş (Turkey) at Ajax (Netherlands); Sporting (Portugal) at Dortmund (Germany)
Group D: Inter Milan (Italy) at Shakhtar Donetsk (Ukraine); Sheriff Tiraspol (Moldova) at Real Madrid (Spain)
Tomorrow:
Group E: Dynamo Kyiv (Ukraine) at Bayern Munich (Germany); Barcelona (Spain) at Benfica (Portugal)
Group F: Young Boys (Switzerland) at Atalanta (Italy); Villarreal (Spain) at Manchester Unit (England)
Group G: Sevilla (Spain) at Wolfsburg (Germany); Lille (France) at RB Salzburg (Austria)
Group H: Malmö (Sweden) at Zenit (Russia); Chelsea (England) at Juventus (Italy)
4. 🇺🇸 America in photos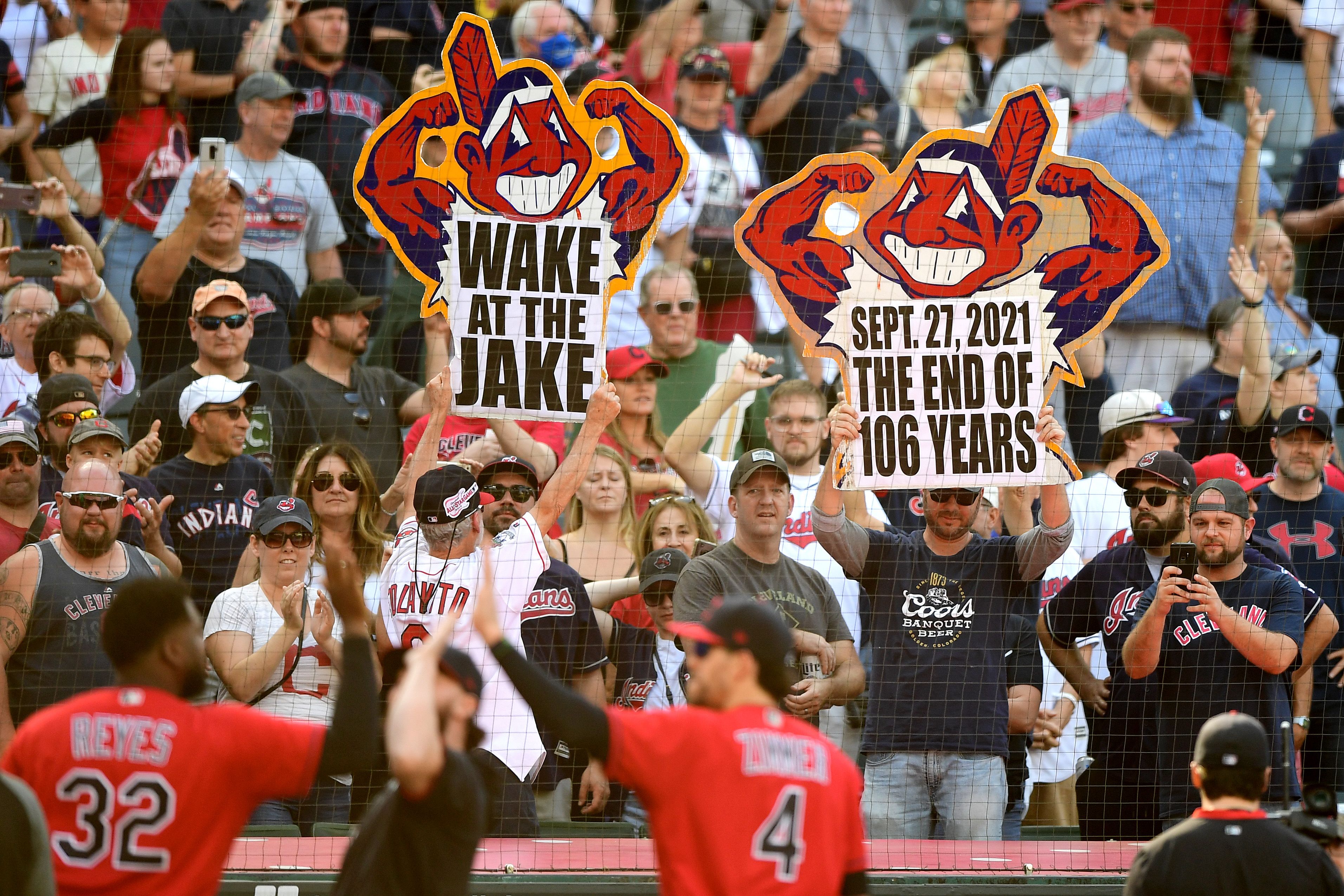 CLEVELAND — The Indians won their final home game before becoming the Guardians, beating the Royals, 8-3. Soon, baseball's longest current title drought (73 years) will carry on under a new name.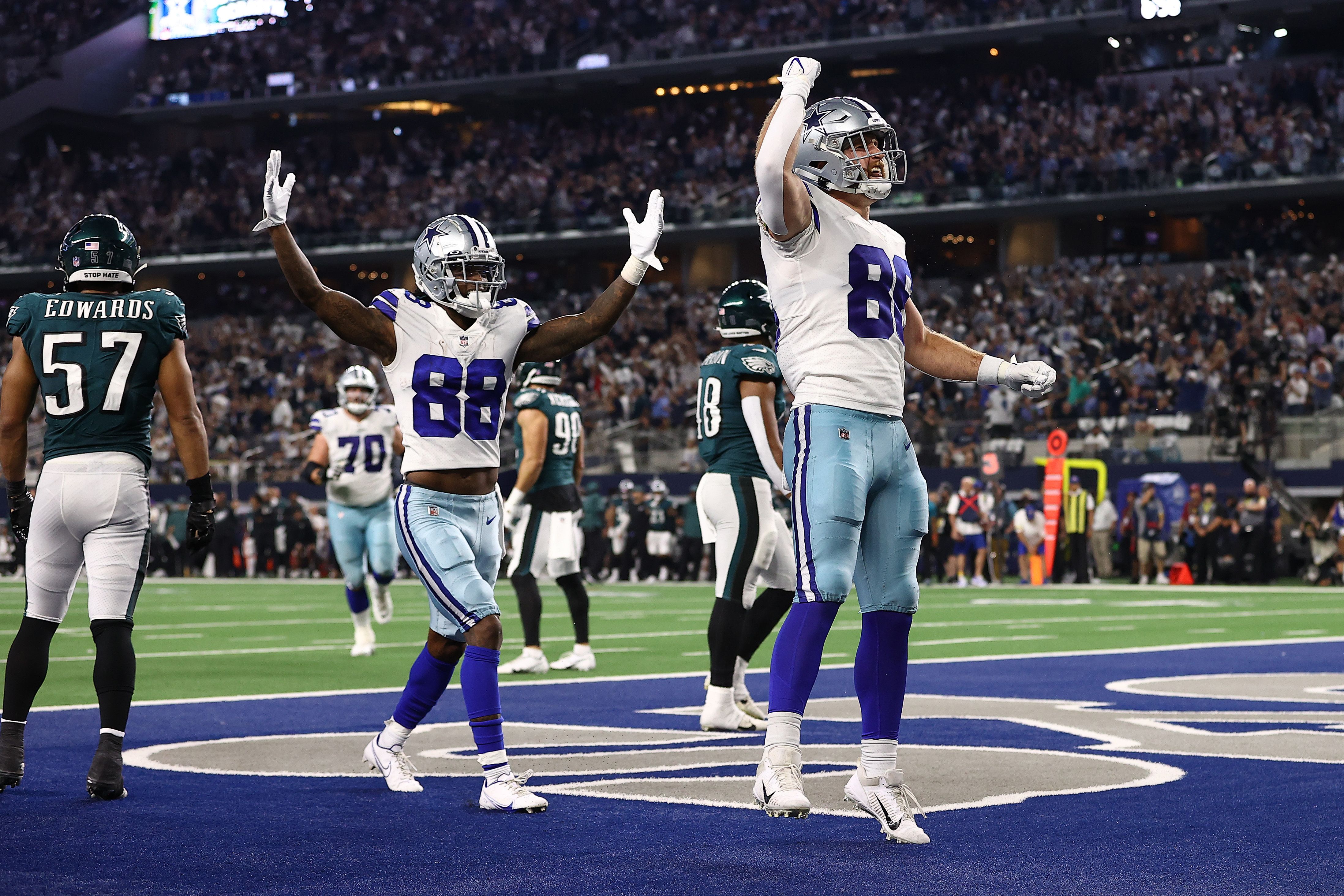 ARLINGTON, Texas — The Cowboys routed the Eagles, 41-21, behind Dak Prescott (21/26, 238 yds, 3 TD), who was playing at "Jerry World" for the first time since suffering an ankle injury there almost a year ago.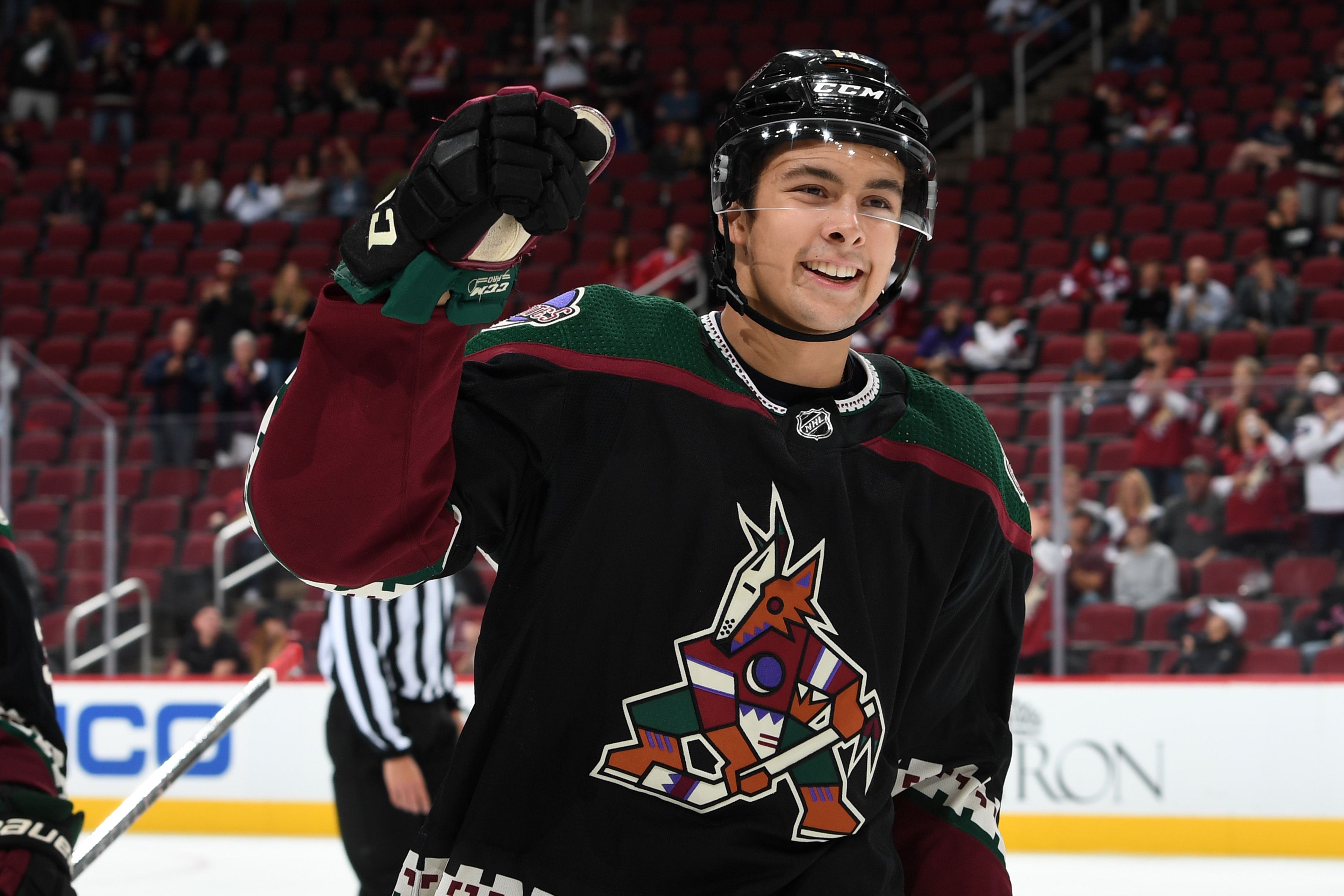 GLENDALE, Arizona — The Coyotes are bringing back the iconic Kachina coyote as their primary logo this season. Great decision — and undefeated so far (1-0 in preseason).
5. ⚾️ Tampa Bay/Montreal Rays gains steam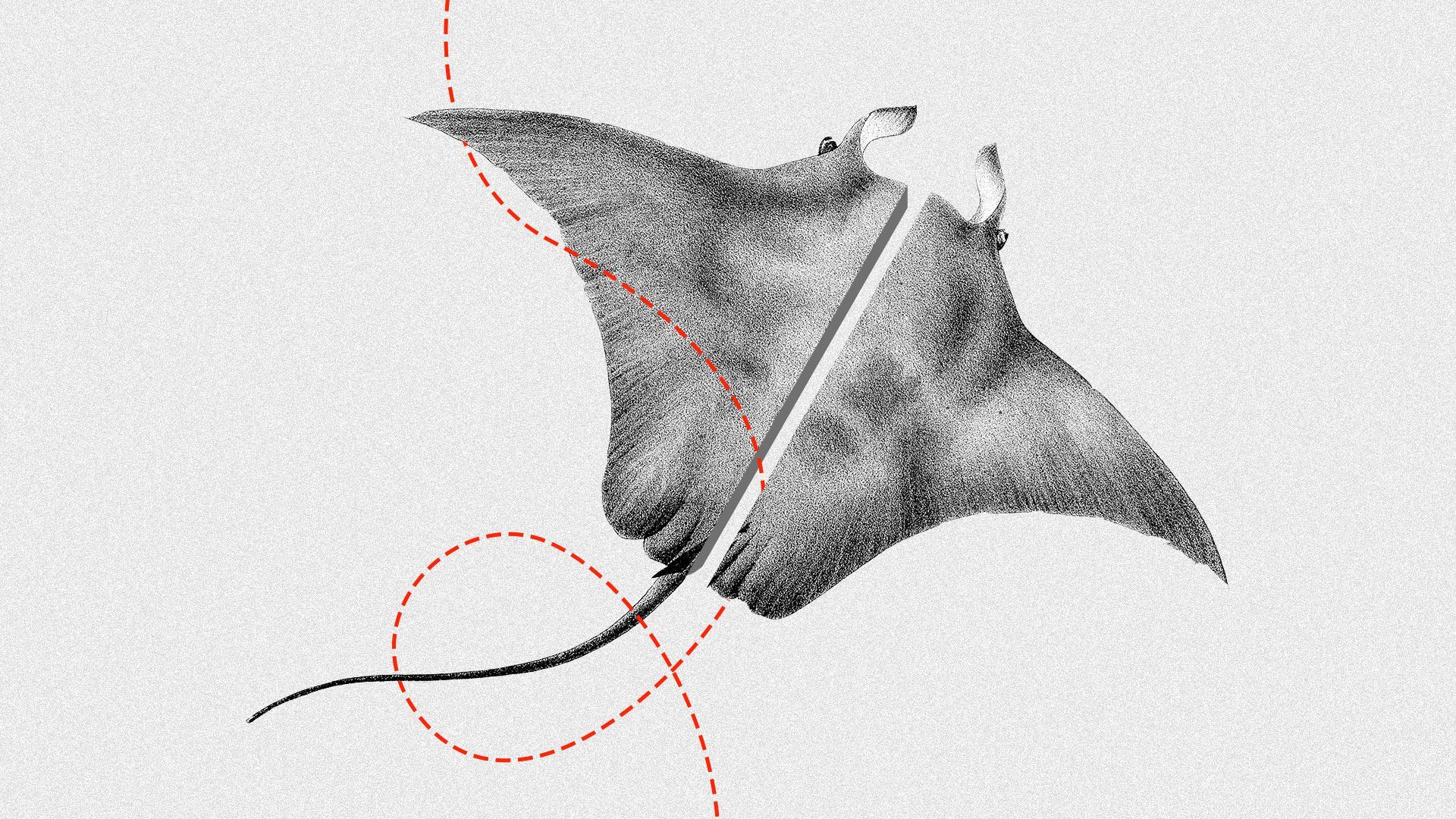 Two-team cities abound in the world of professional sports, but two-city teams? That's a horse of a different color, Jeff writes.
Driving the news: The Rays will unveil a sign at Tropicana Field during the playoffs with a Tampa Bay-Montreal graphic, part of their plan to split time between the two cities in the future.
The big picture: The Rays, who despite perennial success regularly fail to draw big crowds, first mentioned the possibility of this in 2019.
The plan would involve each city building a new, open-air stadium to take advantage of the different climates.
They'd spend the spring and early summer in Florida before migrating north to Montreal sometime in June, per the Tampa Bay Times. Playoff games would rotate annually.
What they're saying: "We believe in our sister-city plan," Rays president Matt Silverman said this weekend. "It's the best and possibly only chance for baseball to be here for generations."
"It's never been about other markets and relocation overtures. It's always been about how we can make it work here," he added. "I'm more optimistic today than I've ever been that we're going to make this happen."
The Rays' lease for the Trop — its outdated, domed stadium in St. Petersburg — expires in 2027, "so the time to solve this issue is now," said Silverman.
What to watch: An announcement about baseball's return to Montreal could reportedly be made after the city's municipal elections on Nov. 7 — four days after a potential Game 7 of the World Series.
6. 📺 "Pardon The Interruption" turns 20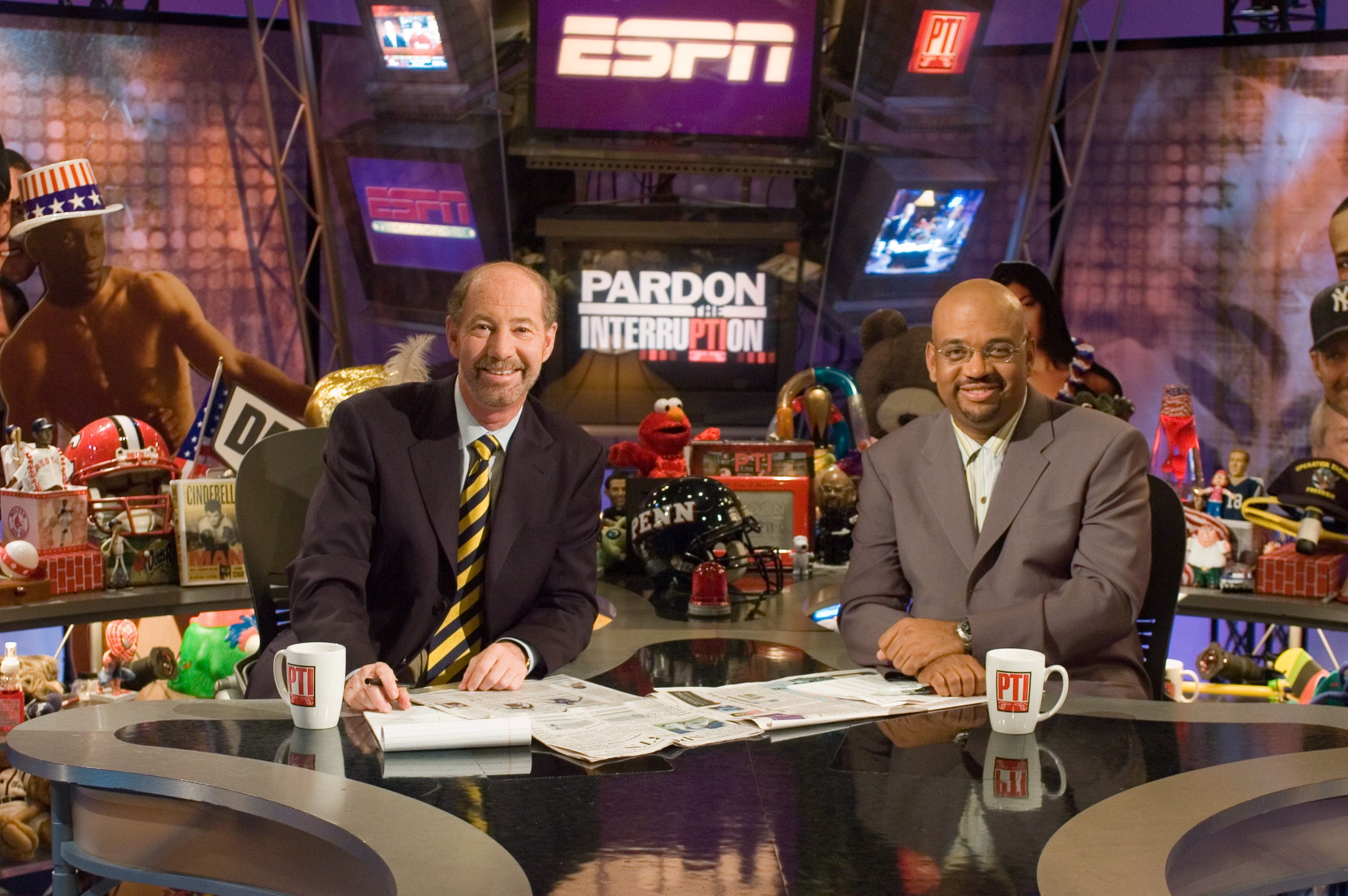 "Pardon The Interruption" turns 20 next month. To celebrate, ESPN is releasing a series of projects, including a one-hour special tonight (7pm ET, ESPN).
Why it matters: "PTI" revolutionized sports talk and inspired countless other debate show like "Highly Questionable" and "First Take."
Tony Kornheiser and Michael Wilbon were longtime friends and colleagues, and their chemistry was evident from the jump. While some TV banter feels forced, their back-and-forth never did.
The show's playful tone — complete with a "stat boy" and a talking mailbox — made it vastly different from no-frills predecessors like "The Sports Reporters" (1988-2017).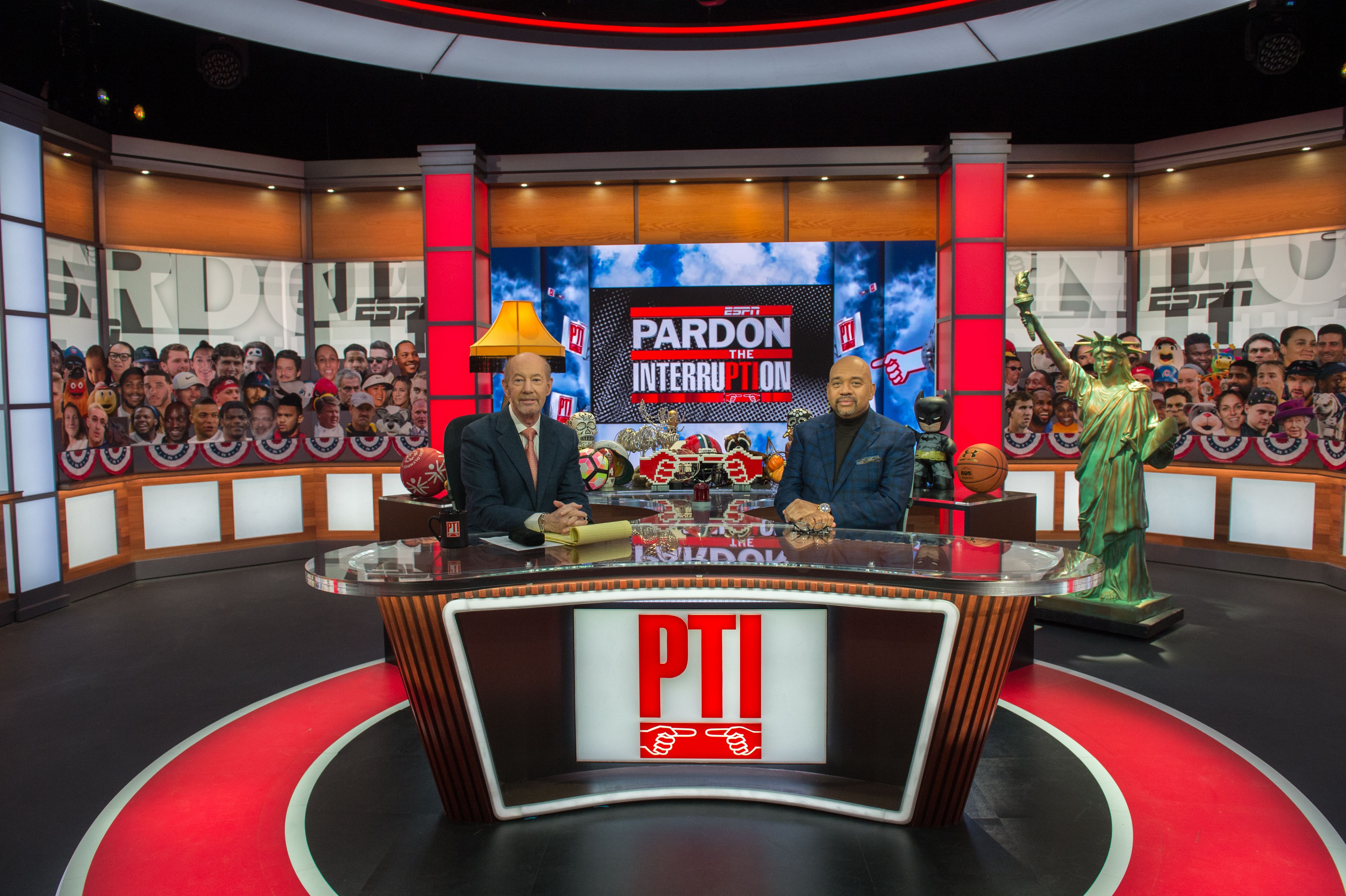 Rewind: At the time, two newspaper writers hosting a daily national TV show seemed like a crazy idea — but Kornheiser and Wilbon nailed it. Here's the intro from their debut episode on Oct. 22, 2001:
"Pardon The Interruption, but I'm Mike Wilbon and welcome to opening day in this bizarre television experience."
"And I'm Tony Kornheiser. If we can have a TV show, you can have a TV show."
🎥 Watch: A decade of "PTI" opens (YouTube)
7. ⚡️ Lightning round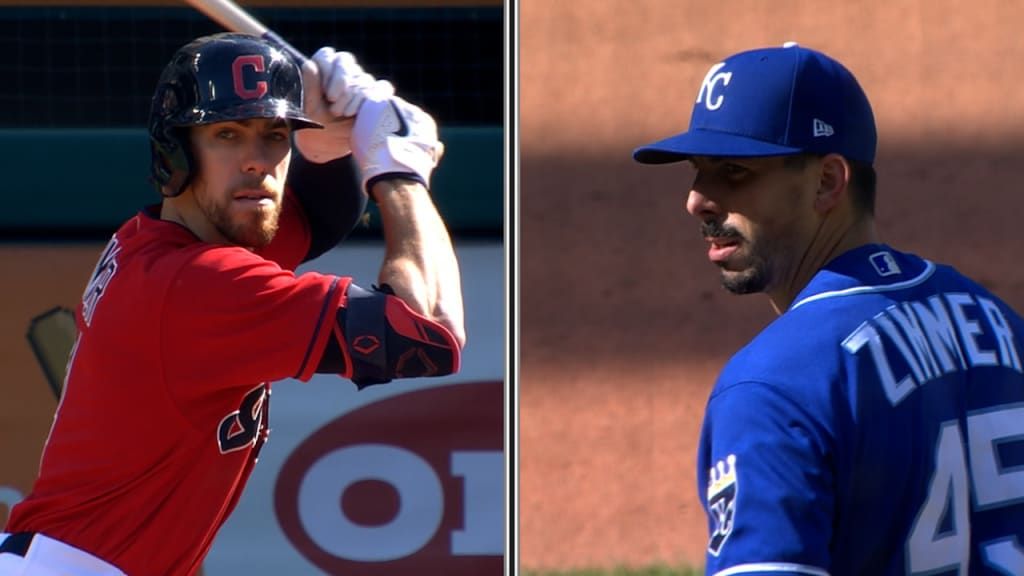 ⚾️ All in the family: Bradley Zimmer homered off Kyle Zimmer, the fourth time since 1900 that a brother has homered off his brother.
🏈 Gordon to KC: Former All-Pro WR Josh Gordon has been reinstated by the NFL and plans to sign with the Chiefs.
🏀 Lore seeks new arena: Soon-to-be Timberwolves/Lynx co-owner Marc Lore wants to eventually build a new arena from scratch in Minneapolis, Axios' Nick Halter reports.
🥇 Good read: Simone Biles chose herself (New Yorker)
"I should have quit way before Tokyo, when Larry Nassar was in the media for two years. It was too much."
8. 📆 Sept. 28, 1920: Black Sox indicted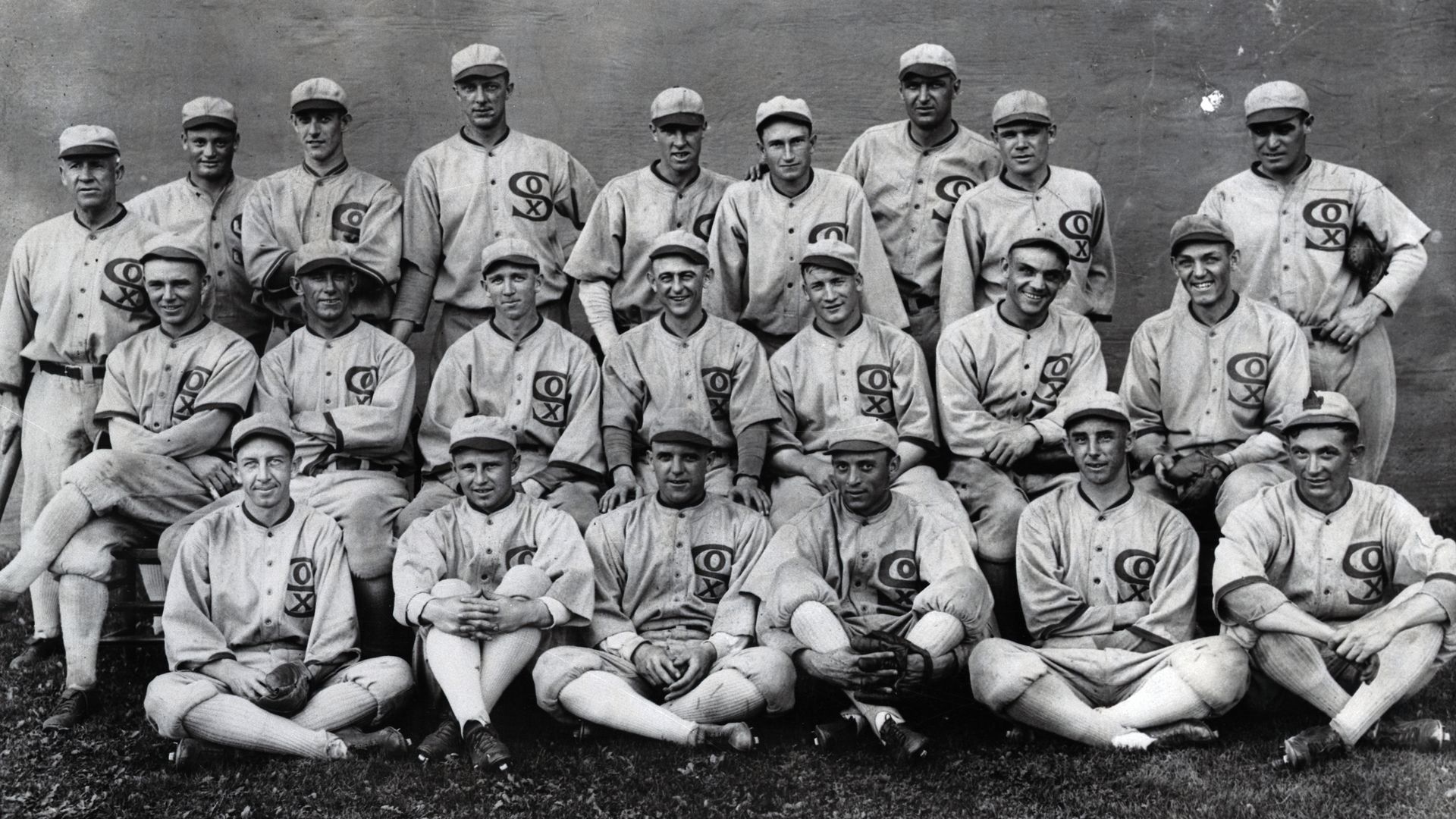 101 years ago today, eight members of the 1919 Chicago White Sox were indicted by a grand jury for their role in throwing the World Series.
The backdrop: Baseball's reserve clause, which lorded over the sport until Curt Flood's Supreme Court case led to its dissolution in 1975, stifled player salaries by limiting their movement between teams.
Frustration over the rule made players more receptive to accepting money from other sources, and the 1919 "Black Sox" scandal was the most prominent such example.
The eight players: Chick Gandil, Buck Weaver, Happy Felsch, Swede Risberg, Fred McMullin, Eddie Cicotte, Lefty Williams and "Shoeless" Joe Jackson.
The aftermath: Despite all eight players being acquitted during their 1921 trial, Kenesaw Mountain Landis — a judge brought in as MLB's first commissioner — permanently banned them from the sport.
Go deeper: Forget what you know about the Black Sox scandal (NYT)
9. ⚾️ MLB trivia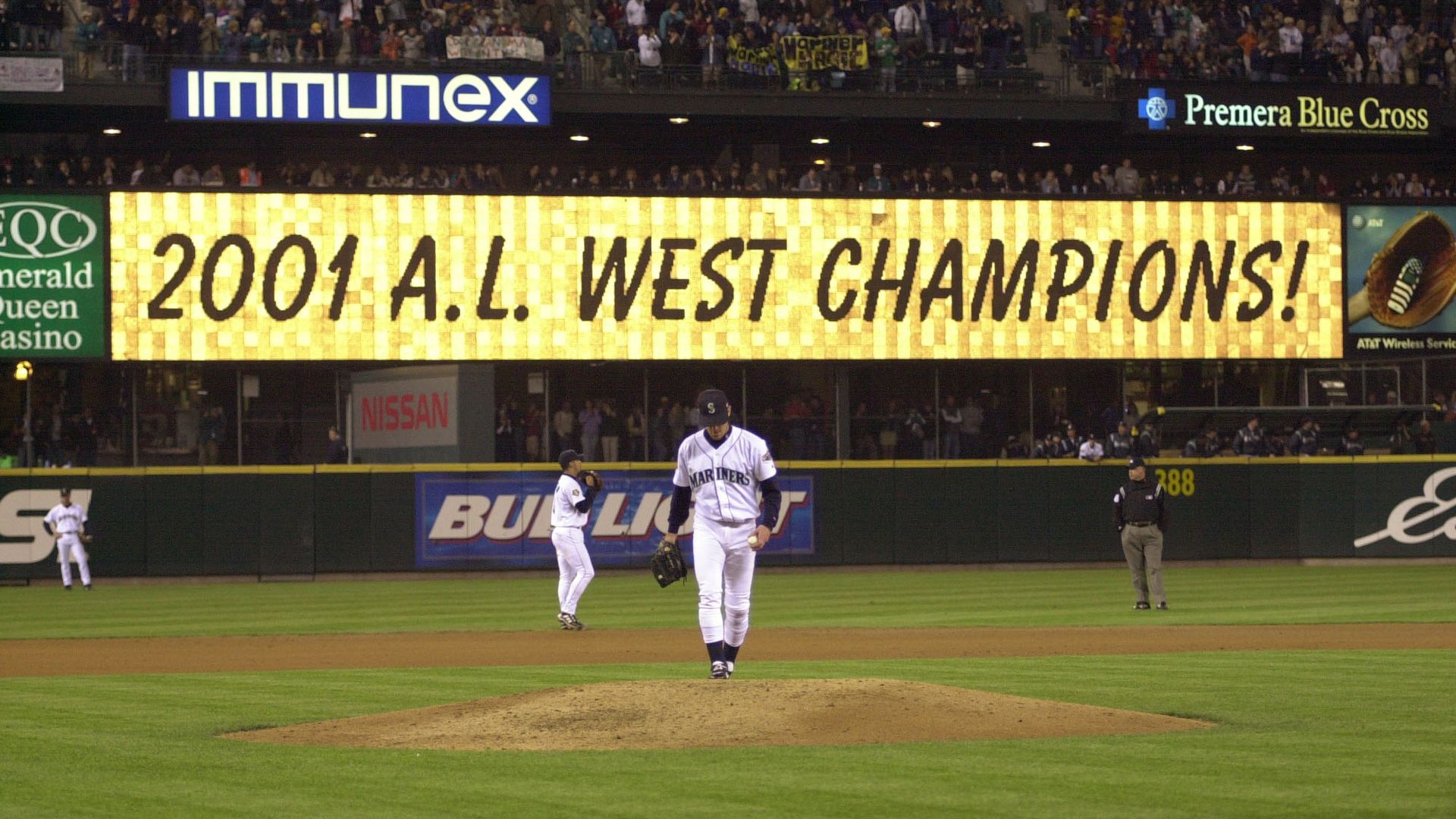 The Mariners last made the playoffs in 2001.
Question: Who won the World Series that year?
Hint: It remains the franchise's only title.
Answer at the bottom.
10. 🇯🇵 1 sumo thing: The GOAT retires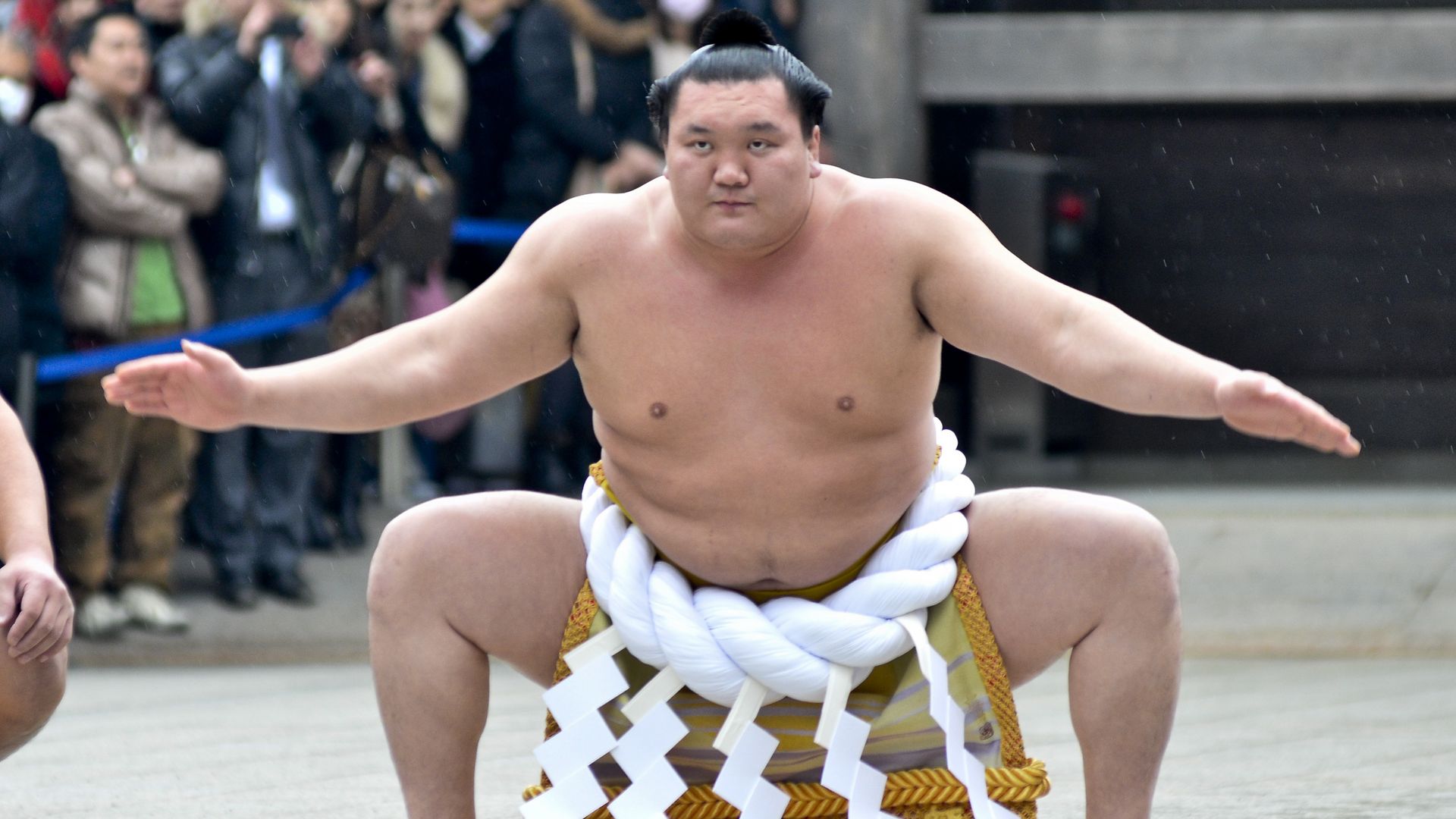 Hakuho, the most accomplished sumo wrestler in history, is calling it quits at age 36.
The Mongolian native moved to Japan to pursue sumo at age 15. He was born Mönkhbatyn Davaajargal before being given his ring name.
At 6 feet 4 inches and 350 pounds, he's relatively small by sumo standards, with many of his rivals weighing over 400 pounds.
Talk tomorrow,
Kendall "Mariners fan for the week" Baker
Trivia answer: Diamondbacks
🙏 Thanks for reading. Don't forget to follow us on Twitter: @thekendallbaker and @jeffreytracy.