June 23, 2022
👋 Good morning! The Orlando Magic are on the clock.
💬 Quote du jour: "This is an arms race." — PGA Tour commissioner Jay Monahan, addressing LIV Golf and the changes the Tour is set to make as it defends its perch. We'll dive back into this saga tomorrow.
Today's word count: 1,671 words (6 minutes).
Let's sports...
1 big thing: 🎉 50 years of Title IX
Title IX, the landmark 1972 legislation that barred sex discrimination in education and paved the way for a decades-long women's sports boom, turns 50 today.
No person in the United States shall, on the basis of sex, be excluded from participation in, be denied the benefits of, or be subjected to discrimination under any education program or activity receiving federal financial assistance.
— Title IX
Why it matters: Before Title IX, 294,000 girls were participating in high school sports nationwide and just 15% of NCAA athletes were women. Today, those numbers are roughly 3.4 million and 44%, respectively.
That profound shift has contributed to the dominance of U.S. women at the Olympics: In Tokyo, American women would have finished fourth in the medal standings (66) if they were a country.
Women's soccer has been one of Title IX's biggest success stories, with participation growth directly fueling the USWNT's rise and altering the landscape of the sport.
The big picture: Title IX's impact has been felt far beyond sports, from hiring and admissions to cases of sexual assault. The Biden administration is also extending its protections to transgender students.
Yes, but: Advocates argue that there is still significant progress to be made, especially when it comes to hiring more female coaches and increasing budgets. There are also compliance concerns:
A report from the Women's Sports Foundation found that 86% of colleges are offering a disproportionate number of athletic opportunities to men compared to their enrollment.
Plus, dozens of schools are taking advantage of a loophole that allows them to count male practice players as female participants when reporting their numbers to the Department of Education.
What's next: A half-century after Title IX empowered female athletes, they're now among the big winners in the new NIL era, which represents another revolutionary leap forward.
By allowing female athletes to monetize their audiences outside of the still male-dominated college sports ecosystem, NIL regulations have already transformed athletics in ways Title IX couldn't.
Of note: Some warn that NIL and Title IX are on a collision course. "If the university arranges or offers deals for men and not women, or vice versa, it has trouble," two attorneys wrote for Sportico (subscription).
The bottom line: Despite its impact, 87% of American adults say they've heard little to nothing about Title IX, per a recent survey. Hopefully, a 50th birthday celebration brings the attention this historic law deserves.
Go deeper:
2. 🏒 Stanley Cup Final: Avs go up 3-1
Nazem Kadri scored in overtime to lift the Avalanche past the Lightning, 3-2, on Wednesday night in Tampa and put Colorado one win away from its first title since 2001.
The backdrop: Kadri was making his first appearance since having thumb surgery 18 days ago and played the hero on hockey's biggest stage just weeks after receiving racist attacks and death threats.
Game notes:
Controversy: Colorado appears to have had too many men on the ice for Kadri's game-winner. The NHL called it a judgement call.
Another thriller: This is the first time since 2016 (Penguins-Sharks) that two of the first four Cup Final games required overtime.
Comeback kids: The Avalanche are the seventh team in NHL history with nine comeback wins in a single postseason.
Goalie history: Darcy Kuemper is the seventh goalie to record a point in the Cup Final, and the first to assist on an OT goal in the Final.
Streak snapped: Tampa Bay's eight-game postseason home winning streak came to an end with the loss.
What's next: The Avalanche will have a chance to hoist the Cup in front of their home fans on Friday night in Denver.
🎥 Watch: Highlights (YouTube)
3. ⚾️ Sho-time: Don't miss it
Shohei Ohtani is the first MLB player with an eight-RBI game and 13-strikeout game in a career. He's done it in the last two nights.
By the numbers: The reigning AL MVP is batting .260 with 15 HR and 45 RBI and is 6-4 with a 2.90 ERA on the mound.
4. ⚡️ Lightning round
🏀 WNBA All-Stars: A'ja Wilson (Aces) and Breanna Stewart (Storm) will captain the WNBA All-Star teams and draft their squads next weekend. See all starters.
⚽️ KC's new facility: The NWSL's Kansas City Current have unveiled their new $18 million soccer facility, which is believed to be the first women's professional soccer specific facility in the world.
🥇 21 medals: Katie Ledecky extended her record haul of world championship medals to 21 on Wednesday, which is two more than any other female swimmer.
🎓 Keeping "THE": Ohio State players often emphasize that they went to "THE" Ohio State University. Now the school has the trademark.
⚽️ Diego's death: Eight people who took care of soccer legend Diego Maradona will be tried for homicide in Argentina courts.
5. 🏈 Legal drama: NFL juggling cases
With training camp less than a month away, the NFL is juggling three complex and potentially-damaging legal challenges, Axios' Jeff Tracy writes.
1. Daniel Snyder: A congressional hearing, which Snyder declined to attend, was held Wednesday by the House Oversight Committee, which released the findings of its Commanders investigation earlier in the day.
Driving the news: The committee found that Snyder conducted a "shadow investigation" in an attempt to discredit his accusers, which the NFL knew about but never tried preventing.
What they're saying: "I don't have the authority to remove him," commissioner Roger Goodell told the panel when asked if he will remove Snyder as owner.
What's next: Committee chairwoman Rep. Carolyn Maloney (D-N.Y.) will subpoena Snyder for a deposition next week.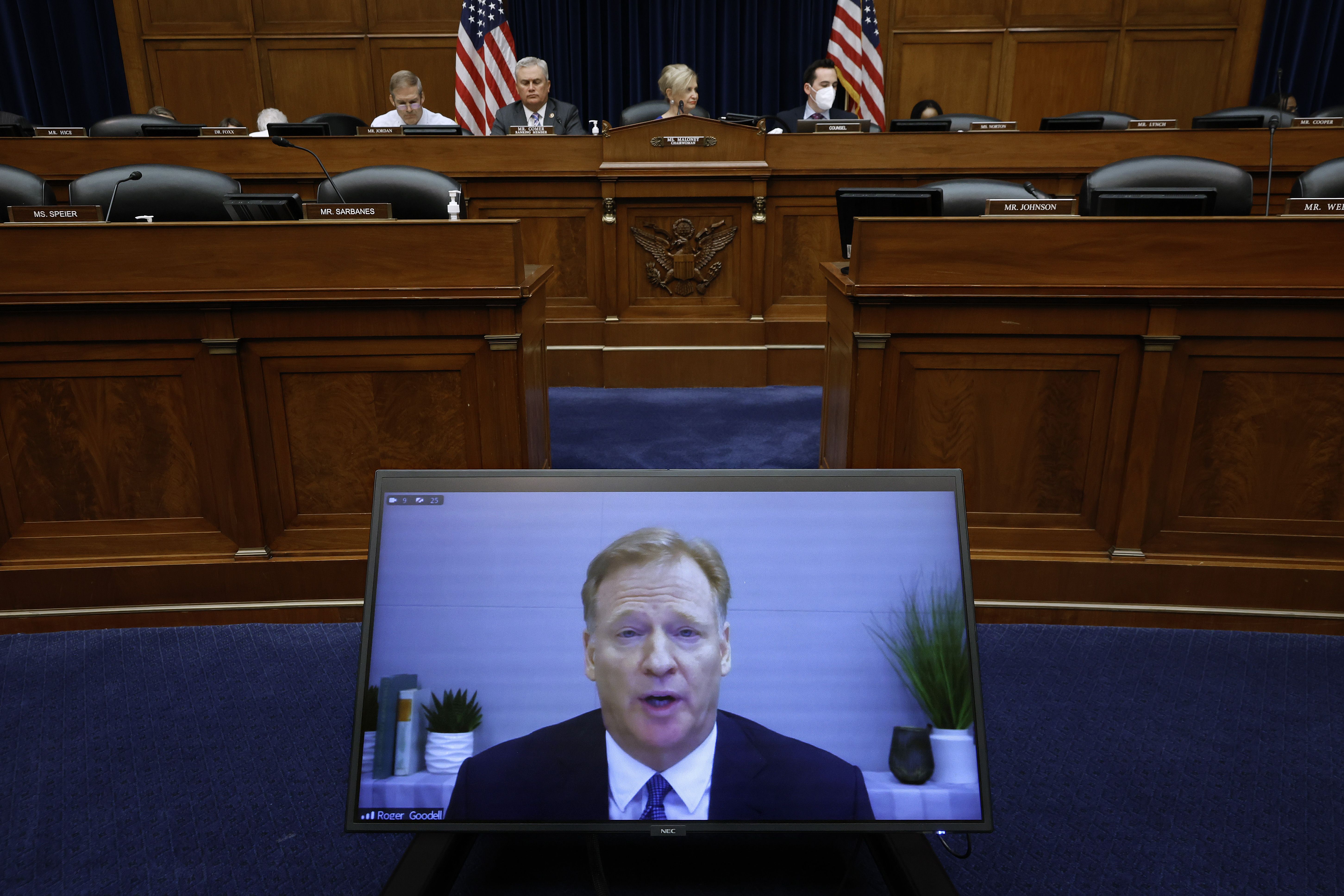 2. Deshaun Watson: 20 of the 24 lawsuits filed against Watson alleging sexual misconduct during massage appointments have been settled.
The backdrop: Watson was already cleared of criminal charges, but 24 civil suits remained. Ashley Solis, the first woman who filed suit, was among the four who did not settle.
What they're saying: "[She] is one of the heroes of this story," Watson's attorney, Tony Buzbee, said of Solis while lauding her "courage and willingness to come forward."
What's next: The settlements have no bearing on Watson's league-issued punishment, which should be announced soon and is expected to be "significant."
3. Brian Flores: The NFL filed a motion on Tuesday requesting that former Dolphins coach Brian Flores' lawsuit alleging racist hiring practices be sent to arbitration.
Why it matters: Arbitration would ensure the proceedings and any sensitive information remain private, with Goodell serving as the arbitrator.
What they're saying: "Arbitration is privatizing the judicial branch," said Flores' lawyer David Gottlieb. "All we're asking for is an open and fair process."
Of note: Jon Gruden, who is also suing the NFL, won a crucial ruling last month that denied the NFL's motions to force arbitration.
Go deeper:
6. ⚾️ Sooners eye diamond sweep
Oklahoma beat Texas A&M, 5-1, on Wednesday to advance to their first College World Series Finals since 1994.
Why it matters: Oklahoma becomes just the third school ever to appear in the CWS Finals and WCWS Finals in the same year — and has a chance to become the first to win both.
In 2010, UCLA won in softball and lost in baseball. In 2011, Florida lost in both.
Now, Oklahoma will go for the sweep after the Sooners softball team repeated as national champions earlier this month.
Looking ahead: Oklahoma will play the winner of today's winner-take-all game between Arkansas and Ole Miss.
7. 🇺🇸 Photos across America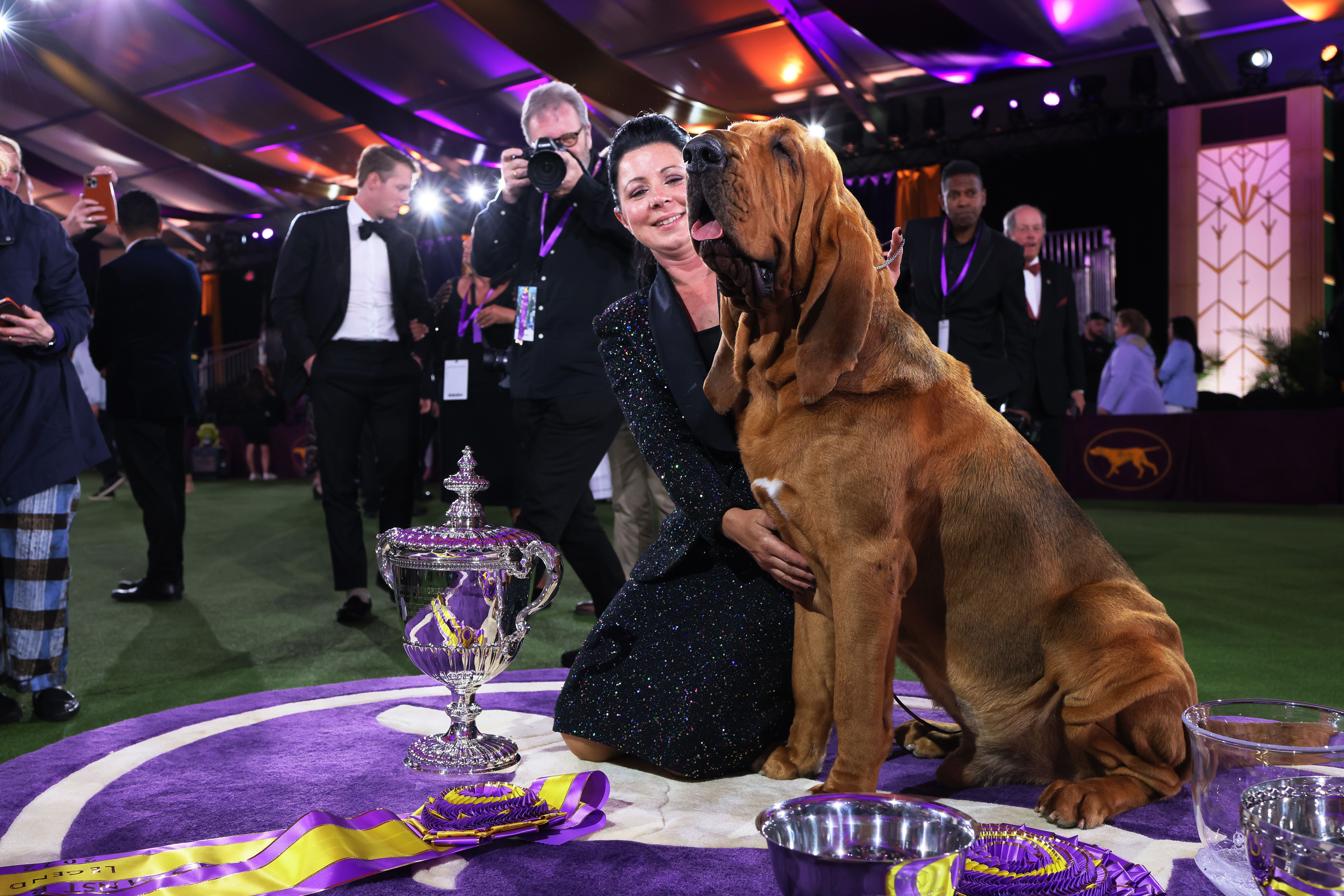 TARRYTOWN, N.Y. — Trumpet the bloodhound won Best in Show at the 146th Westminster Kennel Club Dog Show on Wednesday, the first bloodhound ever to win the title.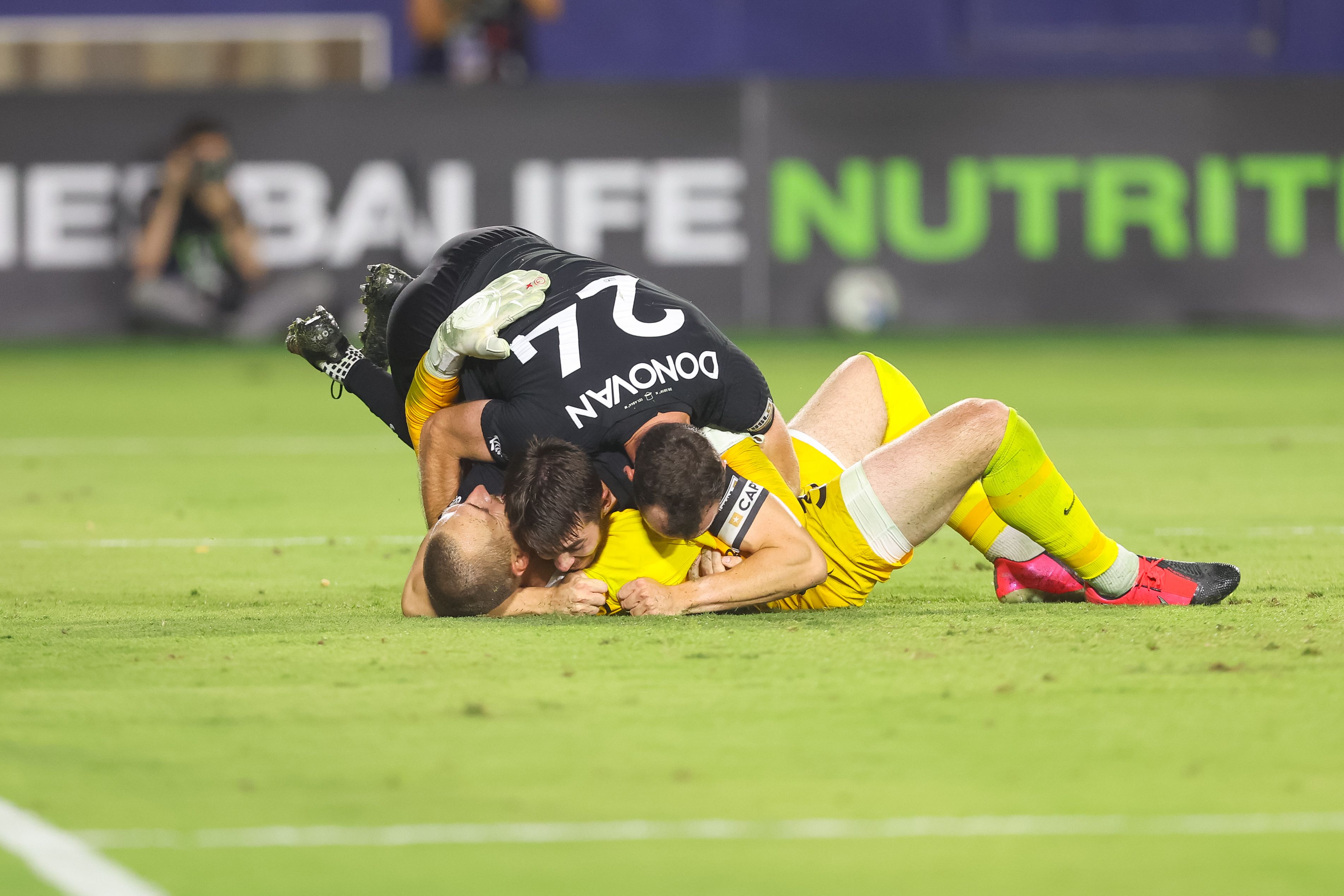 CARSON, Calif. — Sacramento Republic FC upset the LA Galaxy, 2-1, to advance to the semifinals of the U.S. Open Cup.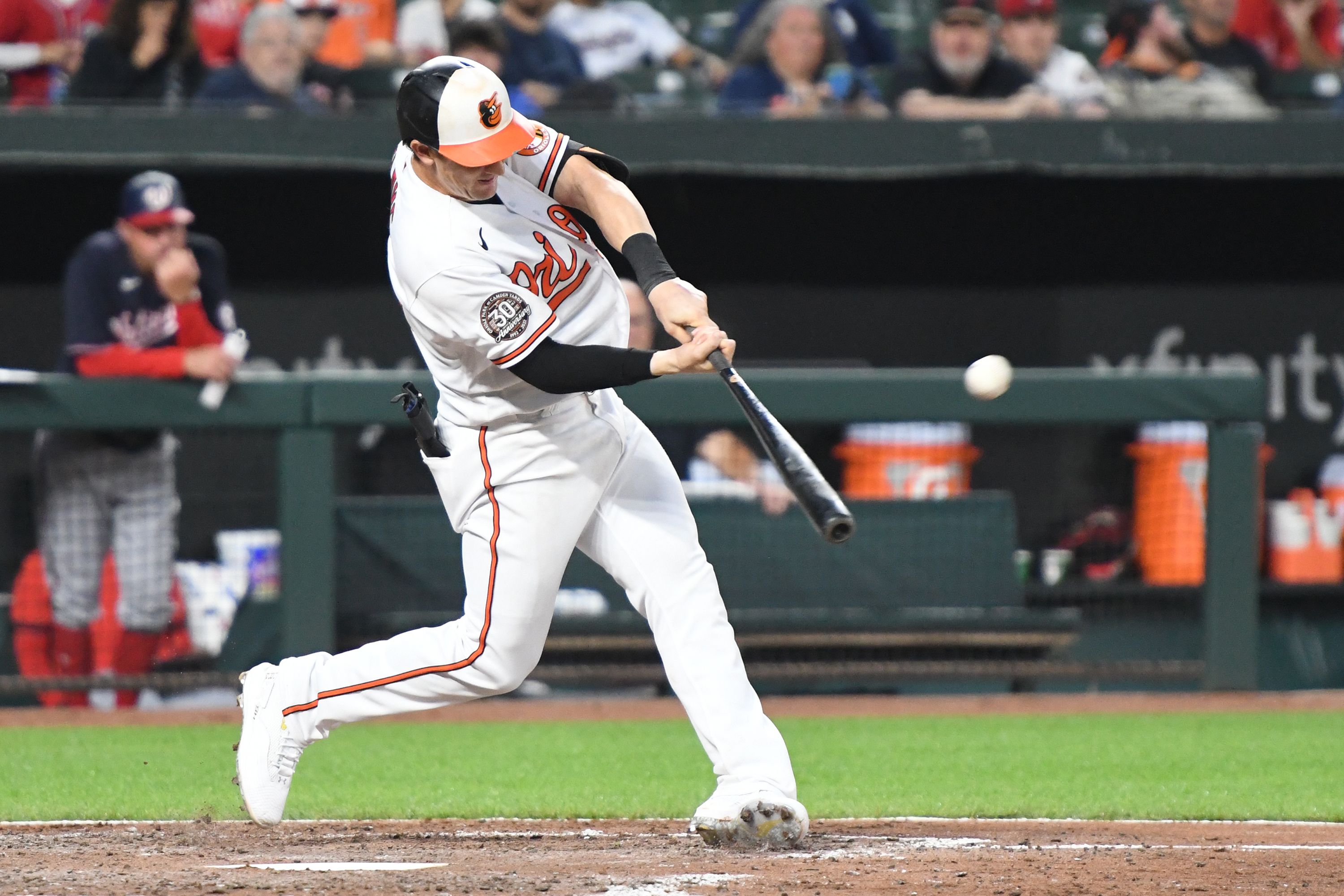 BALTIMORE — Austin Hays hit for the cycle — in just four at-bats — to help the Orioles beat the Nationals, 7-0, and even the 2022 Battle of the Beltways at 1-1.
Flashback: Hays was 0-for-4 with four strikeouts one night prior. Baseball!!!
8. 📺 Watchlist: Women's PGA Championship
The KPMG Women's PGA Championship tees off today at Congressional Country Club in Bethesda, Maryland, (11am ET, Golf), where players will compete for a near-record sum.
By the numbers: This year's purse doubled in size to $9 million, the second-largest ever behind only the $10 million awarded at this month's U.S. Women's Open.
The big picture: An influx of corporate sponsors has vastly increased LPGA prize money. The purse for the five 2022 majors (37.3 million) is nearly triple what it was a decade ago ($13.75 million).
More to watch:
9. 🏀 WNBA trivia
All-Star Jonquel Jones, who was profiled by ESPN on Wednesday, is vying to become just the second back-to-back MVP in WNBA history.
Question: Who was the first?
Hint: 1990s.
Answer at the bottom.
10. ❤️ 1 incredible thing: Coach saves diver
American artistic swimmer Anita Alvarez slowly sank to the bottom of the pool at the world championships in Budapest on Wednesday after losing consciousness. Her coach Andrea Fuentes dove in and saved her (and says Alvarez will be OK).