👋 Happy Friday! Let's sports.
Tonight, 8pm ET: 2019 NHL Draft (preview)
Today's word count: 1,365 words (~5 mins)
1 big thing: 🏀 Last night in Brooklyn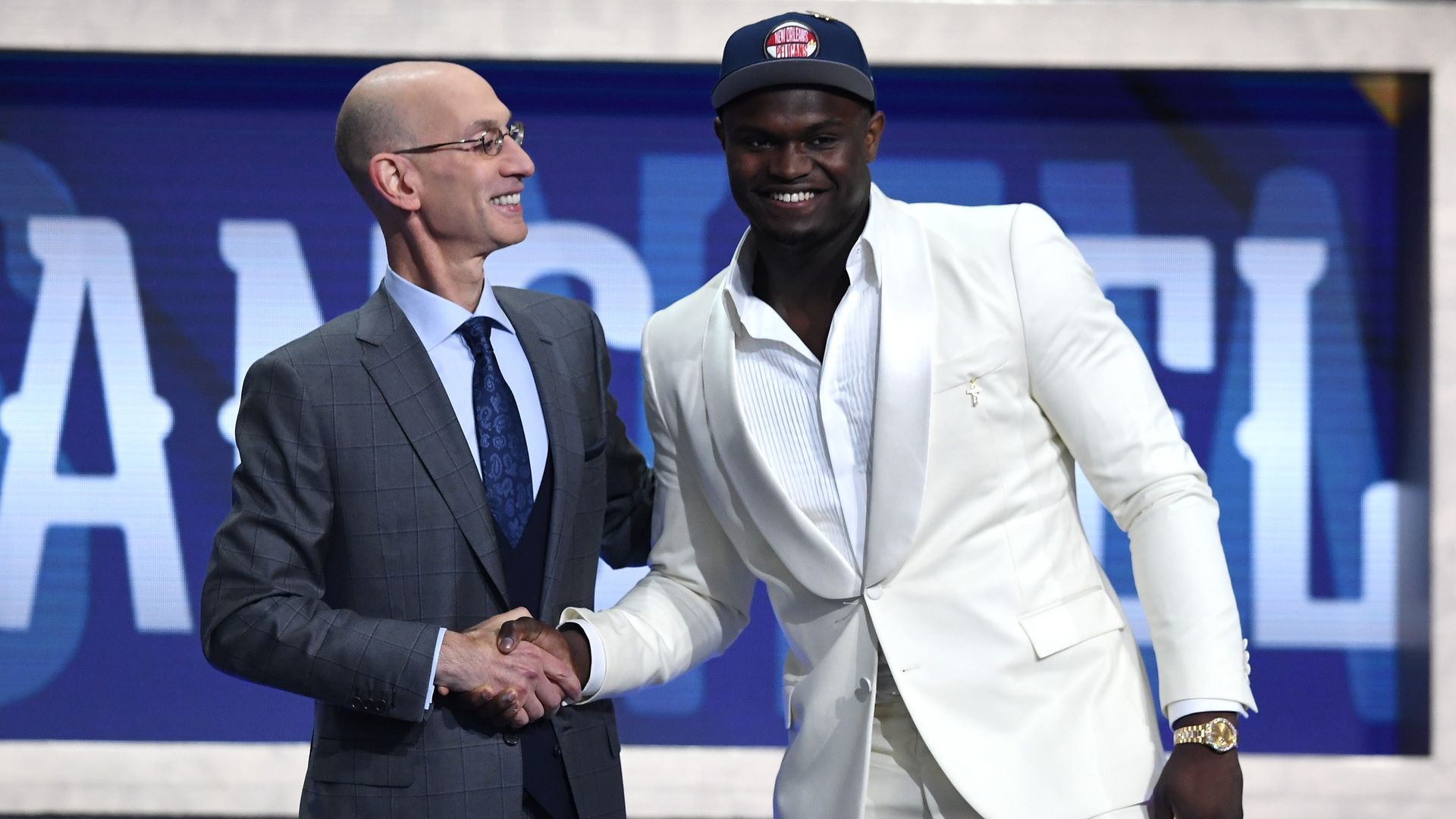 The first three picks of the 2019 NBA Draft went how everyone expected: Zion to New Orleans, Ja to Memphis, R.J. to New York.
All three players broke down during their on-camera interviews, displaying the raw emotion that only life-changing nights can provide.
Theme of the night: The unyielding sacrifice and support of parents.
Lottery results:
1-5: Zion Williamson (Pelicans), Ja Morant (Grizzlies), R.J. Barrett (Knicks), De'Andre Hunter (Hawks via Lakers), Darius Garland (Cavaliers)
6-10: Jarrett Culver (Timberwolves via Suns), Coby White (Bulls), Jaxson Hayes (Pelicans via Hawks), Rui Hachimura (Wizards), Cam Reddish (Hawks)
11-14: Cameron Johnson (Suns via Timberwolves), P.J. Washington (Hornets), Tyler Herro (Heat), Romeo Langford (Celtics via Sixers)
Best/worst:
Best reaction: Coby White was absolutely ecstatic after finding out that his UNC teammate Cam Johnson was drafted 11th overall by the Suns, way higher than most expected him to go.
Worst tradition: The NBA needs to change the rules surrounding pre-draft trades. Plopping hats on these guys' heads with logos of teams we all know they won't be playing for is so silly.
Best war chest: The Pelicans have turned Anthony Davis into Lonzo Ball, Brandon Ingram, Josh Hart, Jaxson Hayes (No. 8 last night), Nickeil Alexander-Walker (No. 17), Marcos Louzada Silva (No. 35), a Lakers first in either 2021 or 2022, a Lakers swap in 2023, and a Lakers first in either 2024 or 2025.
Worst communication: The Wizards do not have a GM but insist they're fine without one for now. Welp, according to reports, Rui Hachimura was shocked they took him at No. 9 considering he's never met with or spoken to a single member of the organization. Seems less than ideal.
Best rap battle: Marvin Bagley and Damian Lillard exchanged diss tracks last night. Both guys were impressive, but I think Lillard won this round thanks to this fire beat.
Go deeper: Full draft recap
2. ⚾️ Baseball's season of extremes
In the midst of the "Juiced Ball" era, Major League Baseball is on pace for a record number of home runs this season (1.36 per game), writes Axios' Andrew Witherspoon.
Yes, but: Teams are also striking out more than ever (8.7 per game), which has negatively impacted on-base percentage, the lifeblood of offense.
The bottom line: These two all-time highs cancel each other out, creating a bizarre reality in which the 2019 season — despite a historic number of dingers — is on pace to be just the 57th-highest scoring season since 1900.
P.S. … Are you a stats nerd? We partnered with Baseball Reference on this story, and they actually have their own newsletter called Stathead that focuses specifically on stats, scores and standings. Check it out.
3. ⚽️ 16 countries are 4 wins away from a title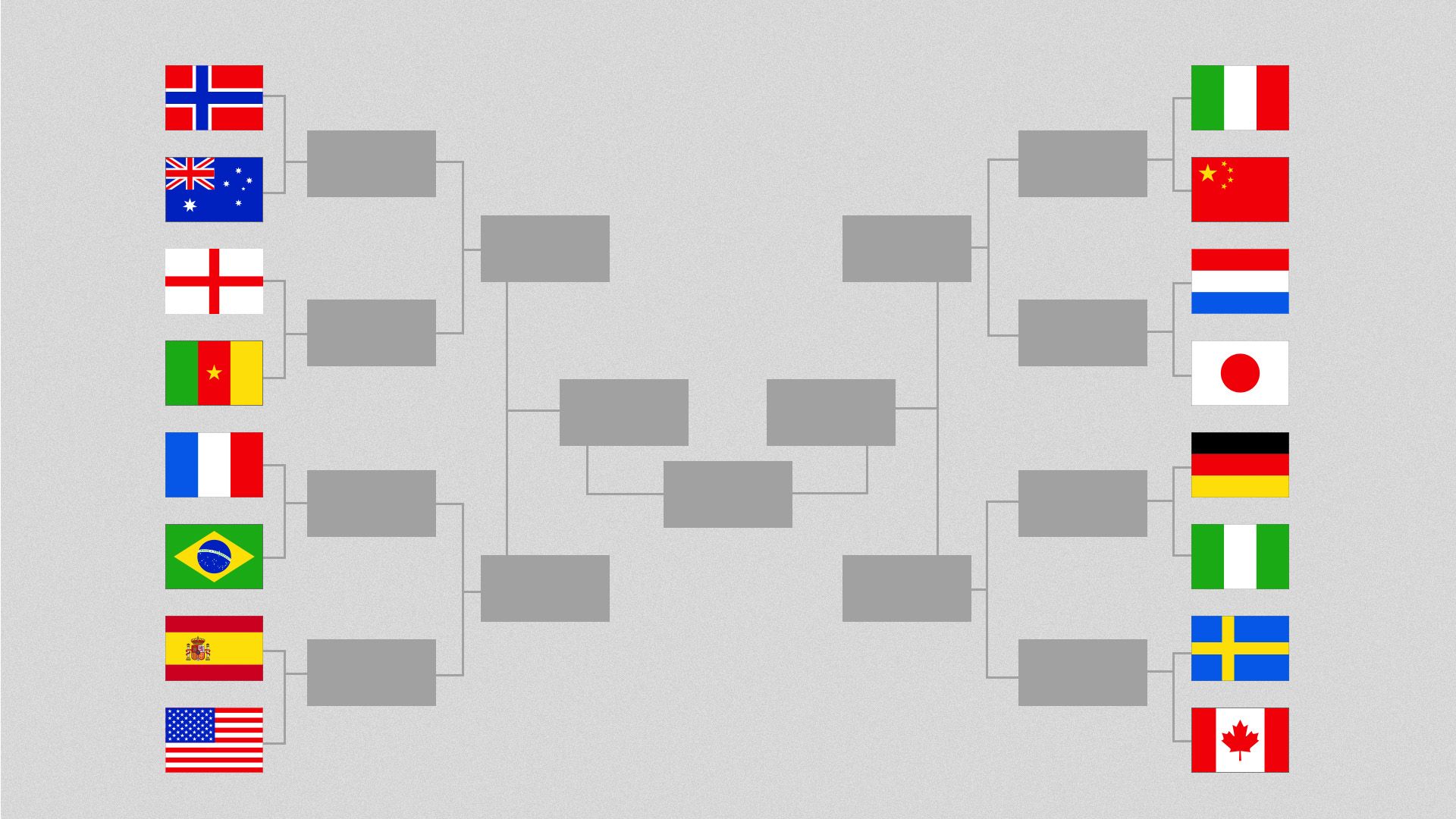 The USWNT aced their first real test at this World Cup, defeating Sweden 2-0 to finish atop Group F and conclude the group stage with the most lopsided goal differential in history (+18).
What's next: The Americans will play Spain on Monday. The Spanish have a stingy defense (two goals allowed) but have struggled to score (three goals scored).
Oddly enough, a loss to Sweden would have resulted in an easier road to the finals for the USWNT. Instead, host nation France — arguably their biggest threat — likely awaits them in the quarterfinals.
Round of 16 schedule:
Saturday: Germany vs. Nigeria; Norway vs. Australia
Sunday: England vs. Cameroon; France vs. Brazil
Monday: USA vs. Spain; Sweden vs. Canada
Tuesday: Italy vs. China; Netherlands vs. Japan
4. ⚾️ The Tampa Bay Rays of Montreal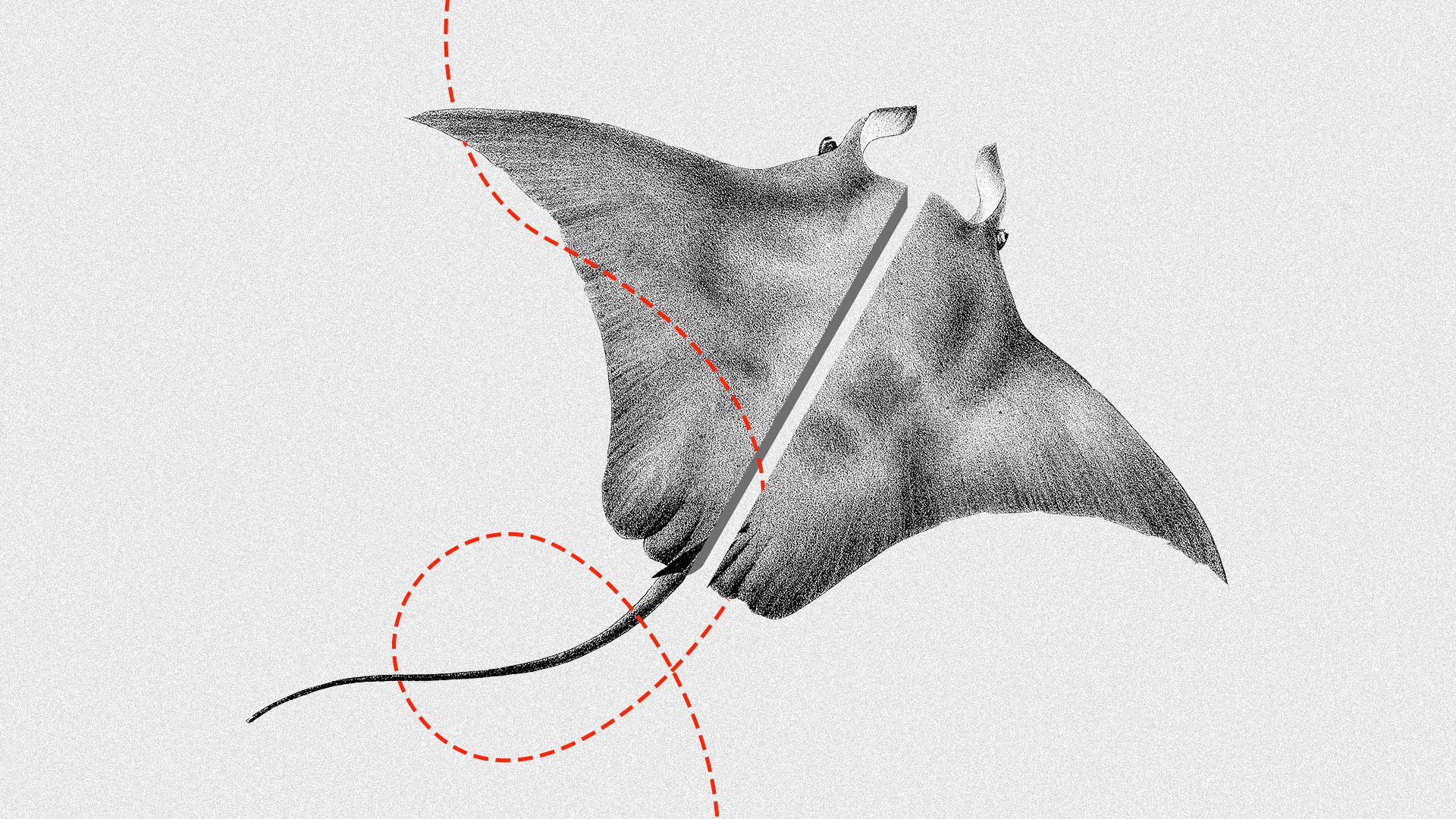 The Tampa Bay Rays have received permission from Major League Baseball to explore a two-city plan in which they would play the first half of the season in St. Petersburg and the second half in Montreal.
What they're saying:
"The news definitely surprised me," Rays CF Kevin Kiermaier told The Athletic (subscription). "We were talking on the bus today — it's weird to think about splitting games."
"Love it. Wouldn't it be kind of cool? Let's do a little 'European Vacation' in the middle of the summer, head north of the border," said former Rays manager Joe Maddon, before adding that he couldn't see this actually happening.
Be smart: Like self-driving vehicles and colonizing Mars, this international timeshare idea is certainly fun to think about. Sadly, there's almost no chance that it actually comes to fruition.
What we have here is a classic game of chicken: The Rays are trying to scare St. Petersburg into ponying up for a new stadium. But Mayor Rick Kriseman has already called their bluff, effectively closing the book on this until 2028, when the Rays' lease is up.
On top of that, consider all the challenges associated with a two-city agreement. How do you attract free agents when they know they won't be able to settle down in one city? Which city hosts the playoff games? How would broadcast rights work? The logistics would be insane.
5. 🏈 Rising NFL stars vs. Savvy NFL vets
All-25-and-Under Team (via SI)
QB: Patrick Mahomes (KC)
RB: Alvin Kamara (NO)
WR: JuJu Smith-Schuster (PIT), Stefon Diggs (MIN), Tyler Boyd (CIN)
TE: George Kittle (SF)
OL: Laremy Tunsil (MIA), Quenton Nelson (IND), Billy Price (CIN), Shaq Mason (NE), Ryan Ramczyk (NO)
DL: Myles Garrett (CLE), Trey Flowers (DET), Kenny Clark (GB), Danielle Hunter (MIN)
LB: Darius Leonard (IND), Leighton Vander Esch (DAL)
CB: Jalen Ramsey (JAX), Marshon Lattimore (NO), Kenny Moore (IND)
S: Kevin Byard (TEN), Derwin James (LAC)
All-30-and-Older Team (via SI)
QB: Tom Brady (NE)
RB: Adrian Peterson (WAS)
WR: Julio Jones (ATL), Antonio Brown (OAK), Julian Edelman (NE)
TE: Jimmy Graham (GB)
OL: Andrew Whitworth (LAR), Rodger Saffold (TEN), Jason Kelce (PHI), Kyle Long (CHI), Demar Dotson (TB)
DL: J.J. Watt (HOU), Calais Campbell (JAX), Linval Joseph (MIN), Von Miller (DEN)
LB: Sean Lee (DAL), Wesley Woodyard (TEN)
CB: Jimmy Smith (BAL), Aqib Talib (LAR), Robert Alford (ARI)
S: Earl Thomas (BAL), Harrison Smith (MIN)
Who wins head-to-head?
6. June 21, 1997: 🏀 The WNBA tips off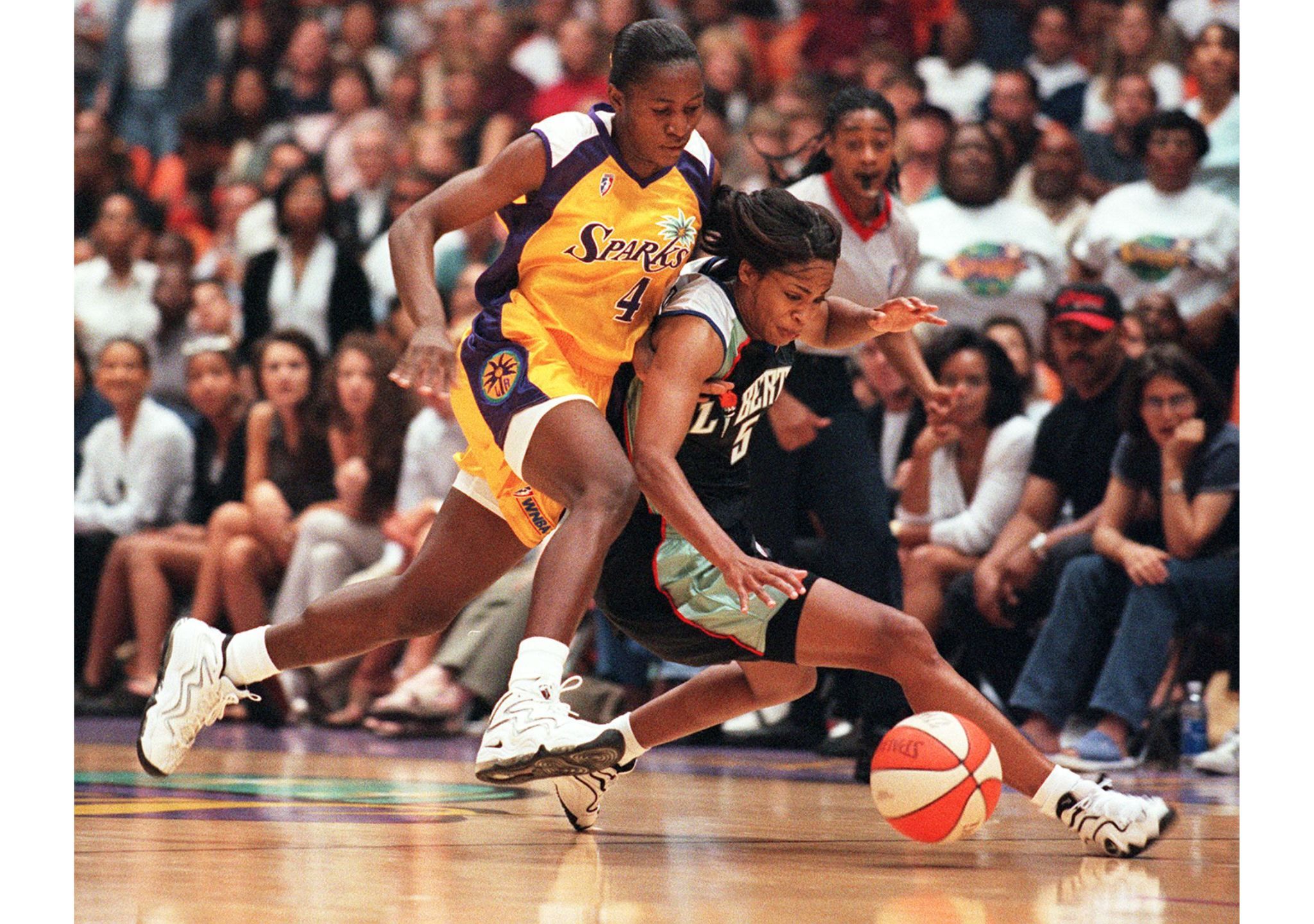 Photo: Hector Mata/AFP via Getty Images
22 years ago today, the New York Liberty beat the Los Angeles Sparks 67-57 in the WNBA's first inaugural game.
All-time leaders:
Points: Diana Turasi (8,549), Tina Thompson (7,488), Tamika Catchings (7,380)
Assists: Sue Bird (2,831), Ticha Penicheiro (2,599), Lindsay Whalen (2,348)
Rebounds: Rebekkah Brunson (3,356), Tamika Catchings (3,316), Lisa Leslie (3,306)
Most titles: Minnesota Lynx, Houston Comets (4), L.A. Sparks, Detroit Shock, Phoenix Mercury, Seattle Storm (3)
Go deeper: An oral history of the WNBA's beginning
7. ⚾️ MLB Trivia
The Dodgers won their 50th game on Wednesday (June 19), the second earliest date a team has ever reached 50 wins.
Question: Who was the only team to reach 50 wins earlier?
Hint: Happened this century. Team hasn't made the postseason since.
Answer at the bottom.
8. The Ocho: 🏎 Formula E's "fan boost"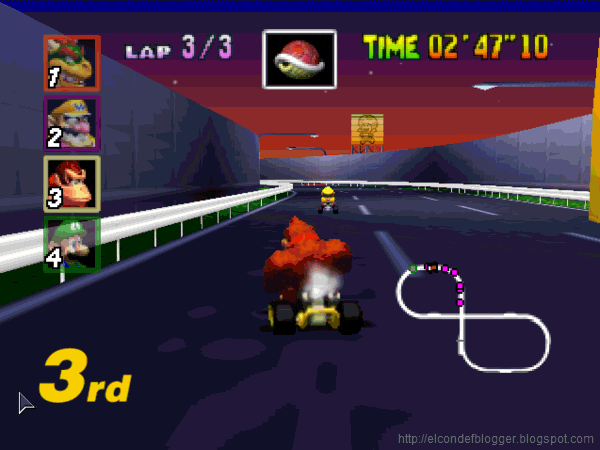 Formula E (essentially Formula 1 but with electric cars) features something called "Fan Boost," which gives fans a unique opportunity to directly impact each race.
How it works: Fans vote online for their favorite driver, and 15 minutes before the start of each race, the top five vote-getters are announced.
Those five drivers are then given a five-second "fan boost" that they can use during the race. They literally press a button in their car that activates an extra reserve of battery power, thus increasing the car's speed for five seconds.
The bottom line: "You're bestowing upon your favorite driver a video game power-up," says SB Nation's Ryan Simmons. "Basically, you get to say, 'Here's a Mario Kart [item] box. Enjoy.'"
9. 📚 Good reads
🎾 When War Turned My Country Into Chaos, Tennis Gave Me a Home (NYT)
"There is a term in tennis to describe the part of the court between the service line and the baseline, where a player is most vulnerable: 'no man's land.' I have often felt like no land's woman. Yugoslavia was my home, but then it vanished."
🏈 What the NFLPA Can Learn From the Fight of 1977 (SI)
"Compared to their NBA and MLB cohorts, NFL players have it rough. ... For one forgotten moment four decades ago, though, the union had the NFL on the ropes ... and blew it. With players once again readying for labor war, the lessons of that battle matter more than ever."
⚾️ Players Are Speaking Out About All-Star Snubs (The Athletic)
"There's been grousing for years about All-Star selections being a popularity contest, but perhaps never more than this season, as players haven't been shy about voicing their displeasure. ... You'd be hard-pressed to go into any clubhouse and not find guys frustrated for friends or teammates who are being overshadowed."
10. 🏈 The People's Choice: Kirby Smart, Georgia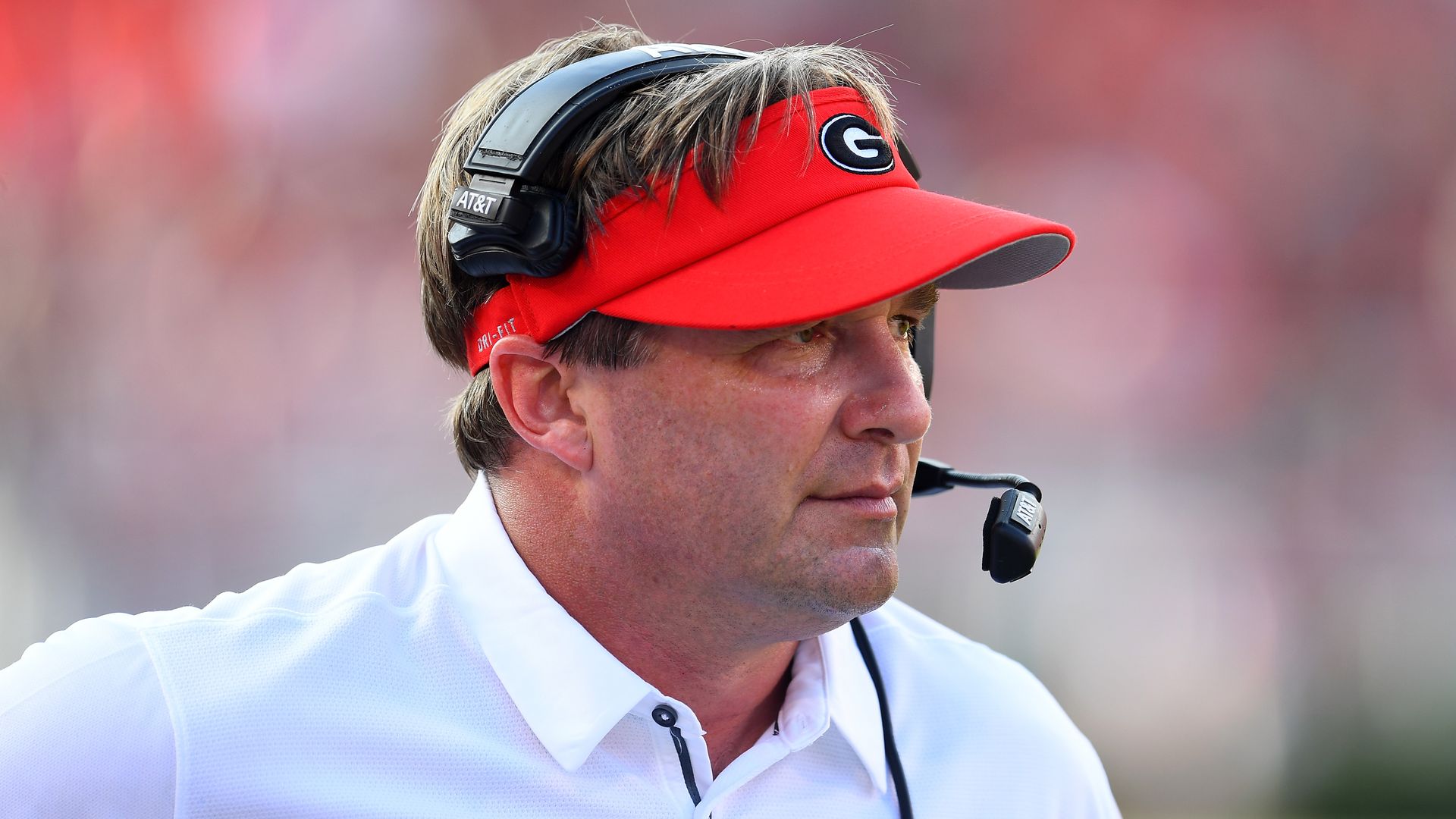 We're trying something new this week called "The People's Choice," where we pose a question and then you, the readers, decide the answer through a week-long head-to-head bracket.
This week's question: Who is the third-best college football coach in the country behind Nick Saban and Dabo Swinney?
Semis: Lincoln Riley defeats Jim Harbaugh; Kirby Smart defeats Chris Petersen.
Finals: Smart (56.4% of the vote) defeats Riley.
See you tomorrow,
Kendall "Somebody tell Kirby he won" Baker
Trivia answer: 2001 Mariners (June 14)