Axios Sports
May 26, 2020
👋 Good morning! Yesterday was the first Memorial Day without a Major League Baseball game since 1880. That makes me very sad, but getting back to writing this newsletter after a few days off makes me very happy, so let's dive in...
Today's word count: 2,048 words (8 minutes).
1 big thing: 🏀 How Disney World could host the NBA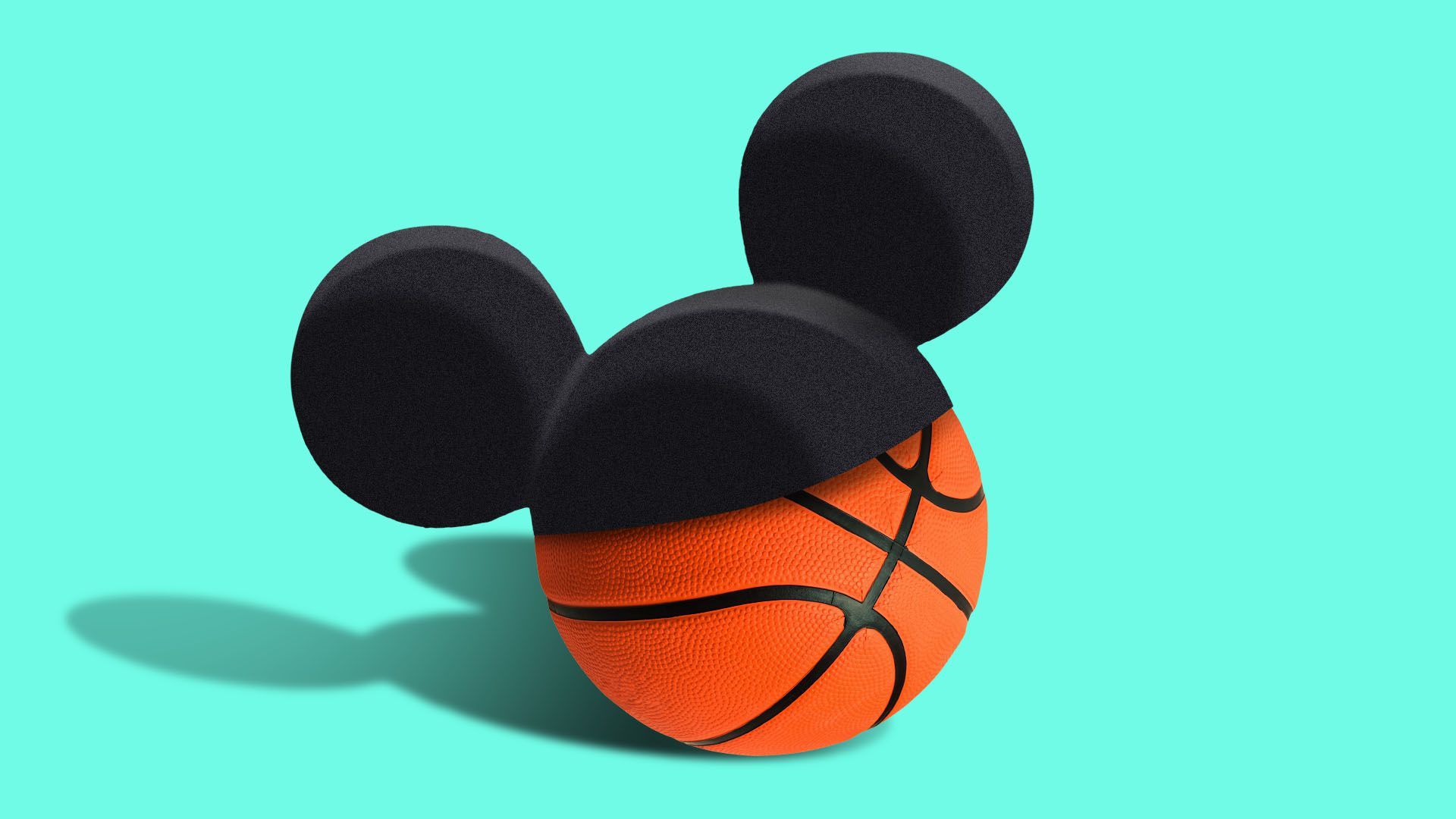 After weeks of speculation, the NBA announced Saturday that it is in early discussions to resume its season in late July at Disney's ESPN Wide World of Sports Complex in Orlando.
What they're saying: The NBA's most well-sourced reporter, Adrian Wojnarowski, says "everything is pointing toward" this happening, and that teams could start recalling players as soon as next week for a two-week quarantine period and formal training camp before heading to Florida.
Why it matters: Even if this doesn't come to fruition, an examination of how it could happen illuminates the challenges involved in hosting a quarantine tournament — something other leagues have considered (MLB, MLS) or already plan to do themselves (NWSL, PLL).
The state of play: The NBA is considering a number of variations, according to Wojnarowski, "everywhere from bringing all 30 teams back to just bringing the playoffs teams back to something in between."
Surveying the real estate...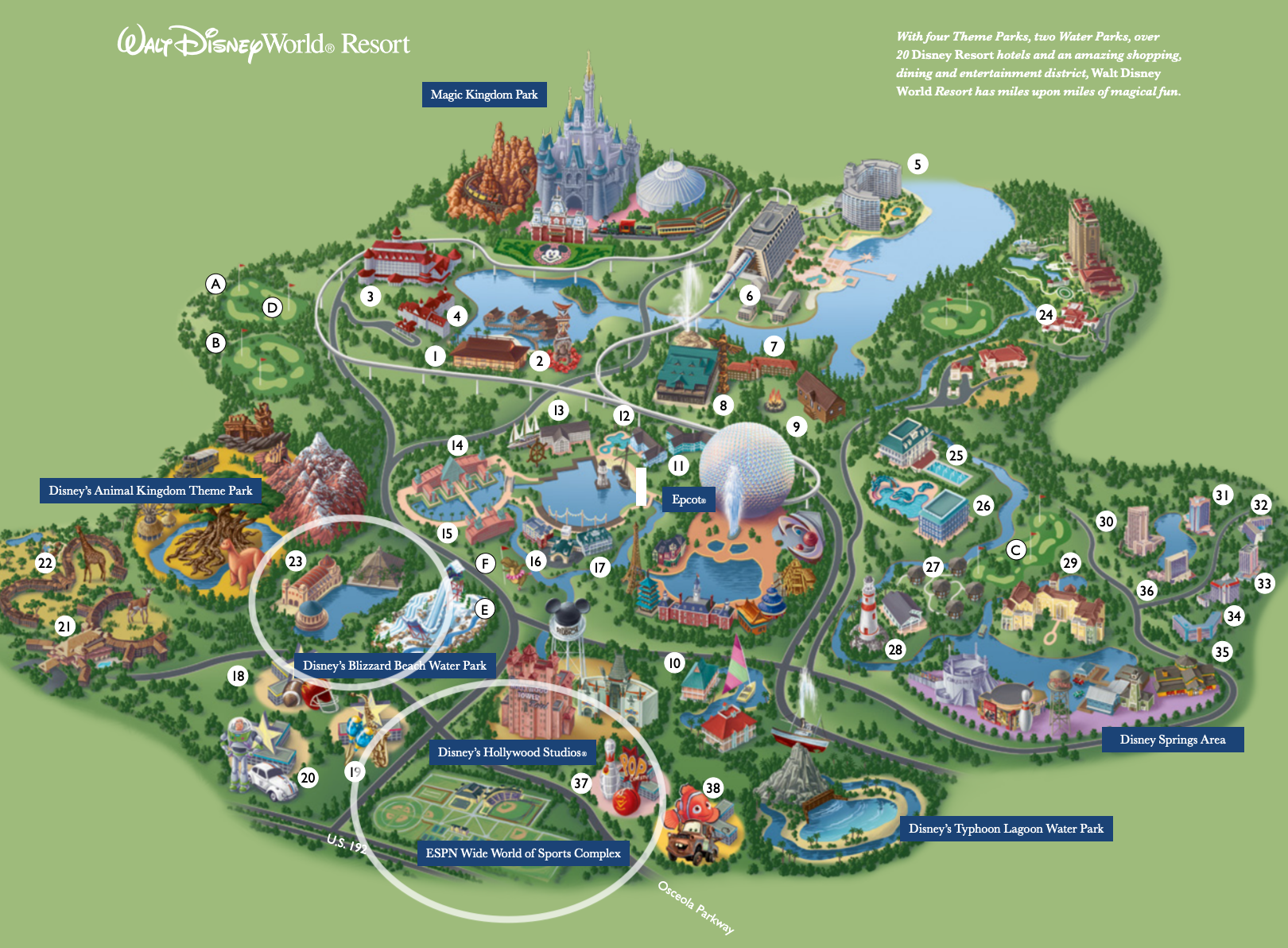 The property: Disney World is 39 square miles, which is almost twice as big as Manhattan and a little smaller than San Francisco. So we're basically dealing with a city here — but instead of a mayor and residents, there's a CEO and employees, many of whom have been furloughed.
The living area: Coronado Springs (small circle above) is Disney World's prime convention resort. According to Yahoo Sports' Keith Smith, who worked at Disney World for nearly 20 years and first broached the "Disney World bubble" idea over a month ago, it would make the most sense to house everyone there.
The basketball area: The ESPN Wide World of Sports Complex (big circle above) is fairly isolated from the rest of the park and has a hospital just down the road, which is crucial. The complex has three primary indoor facilities that would presumably be used for this event, two for games and one for practice.
The bottom line: More than two months into the shutdown, there is "real momentum behind the comeback of American sports," write WSJ's Ben Cohen and Louise Radnofsky (subscription) — and one of the foremost plans involves Mickey Mouse and Space Mountain. Crazy times.
Go deeper:
2. ⚾️ The universal DH is coming
If baseball returns in 2020, odds are that the shortened season will include the adoption of a universal DH, writes Axios' Jeff Tracy.
Why it matters: Bringing the DH to the National League is one of baseball's longest-running arguments, but it's been hewing towards adoption for years, and its inclusion-out-of-necessity in 2020 could end the debate.
The backdrop: Since as far back as the early 20th century, debates have raged regarding how to keep pitchers out of the batter's box.
In 1973, it was finally put to a vote. It passed in the American League, but the NL — which had outscored the AL in seven of the previous eight seasons, and didn't feel a need to boost offense — rejected it.
From 1973 to 1975, the AL used a DH in all games except for the World Series; from 1976 to 1985, they used it in every other World Series; and finally, in 1986, they landed on the rules-of-the-home-ballpark version we have today.
Arguments for the universal DH: The chart above highlights the most obvious reason why pitchers should no longer hit: they're not very good at it. In 2019, pitchers mustered a measly .322 OPS, significantly lower than league average (.758) and DH average (.782).
Pitchers are also far more likely to hurt themselves performing a skill they so rarely practice (sometimes, they even hurt themselves while practicing it).
Plus, the universal DH would open 15 starting slots for bat-first players, a boon for aging sluggers who would otherwise be fighting for a spot in the minors or accepting a pittance to be the last man on the bench.
Arguments against it: The fact that the DH only exists in the AL is part of baseball's quirkiness and charm, and as any NL fan will tell you, not having one in the lineup has a profound impact on the game.
The strategies required to manage a team without a DH are more complex. Pinch hitting, double switching, sacrifice bunts — small ball is less likely to survive if pitchers are barred from the batter's box.
Plus, there's something viscerally enjoyable about seeing someone succeed when you least expect it. Especially Bartolo Colón.
What to watch: The current CBA expires after the 2021 season, and it's long been expected that a universal DH will be part of the new deal. So, if the 2020 season happens, we could get a glimpse of the future. And even if it doesn't, the fact that a universal DH was on the table has elevated the debate to new heights.
3. 📊 By the numbers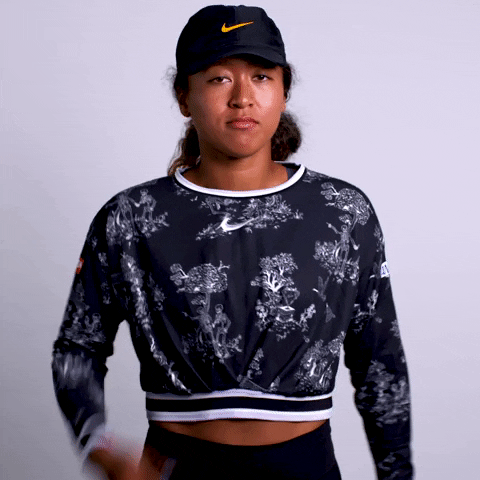 🎾 $37.4 million: 22-year-old Naomi Osaka raked in $37.4 million last year, passing Serena Williams to become the highest-paid female athlete in history.
🏟 $1,500 per night: The Pensacola Blue Wahoos (Twins affiliate) have made their ballpark available for rent on Airbnb at the cost of $1,500 per night. The listing includes the playing field, batting cages, clubhouse and a bedroom that sleeps 10.
🏈 15 plays: As part of the All In Challenge benefiting coronavirus relief, the Cleveland Browns are offering the chance for two people to assist head coach Kevin Stefanski in scripting the first 15 plays of a preseason game.
4. 🏀 RIP, Jerry Sloan and Eddie Sutton
Two legendary basketball coaches, Jerry Sloan and Eddie Sutton, passed away over the weekend. Sloan was 78. Sutton was 84.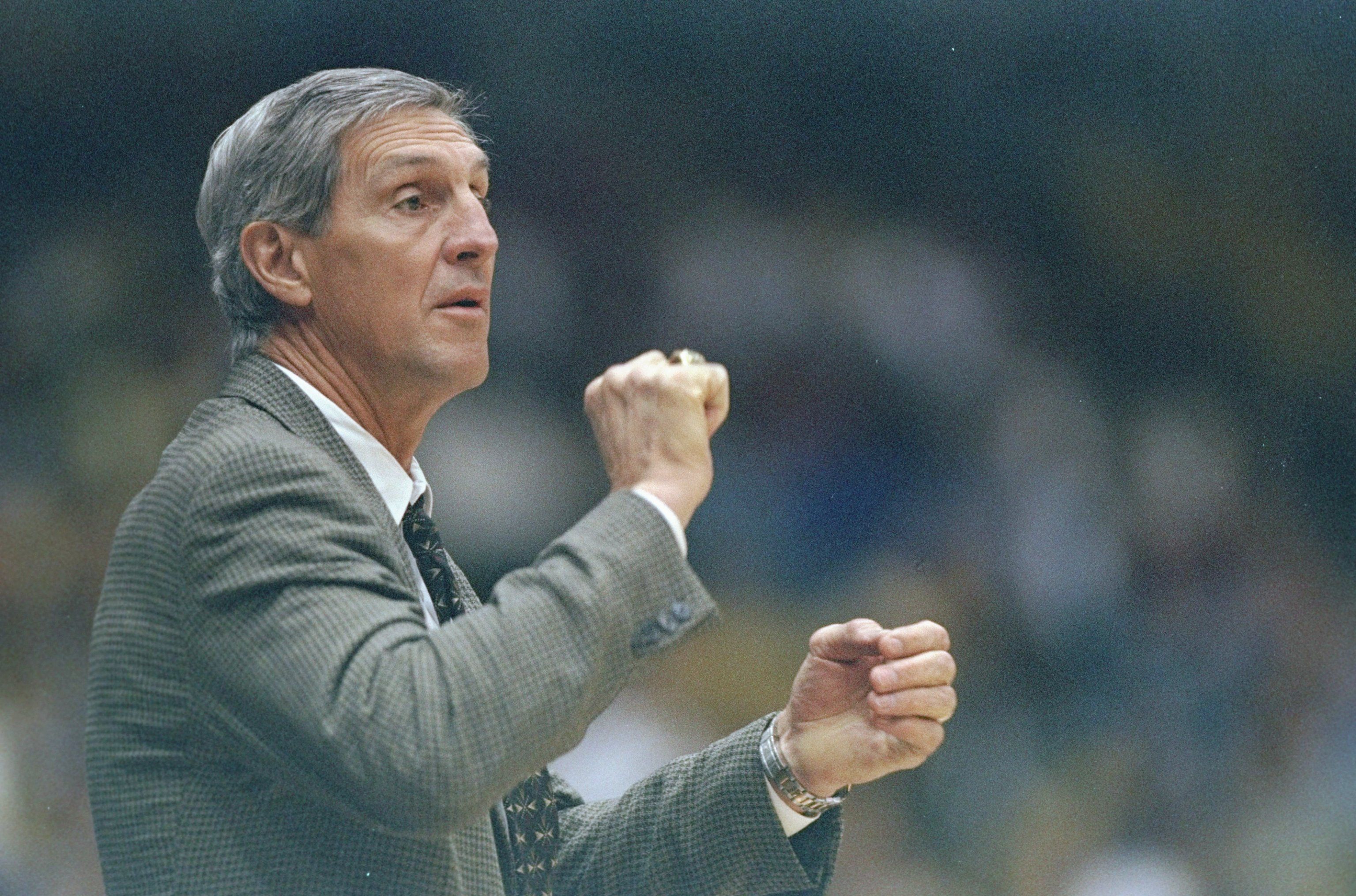 Jerry Sloan (1942–2020)
Birthplace: McLeansboro, Illinois
Playing career: Sloan was drafted fourth by the Baltimore Bullets in 1965 before being plucked away by the Bulls in their inaugural season a year later. He played a decade in Chicago, where he put his body on the line on a nightly basis and earned the nickname "The Original Bull."
Coaching career: He coached the Bulls from 1979 to 1982, but he proved his mettle — and earned his trip to the Hall of Fame — during a 23-year stint with the Jazz (1988-2011), during which time he compiled a .623 winning percentage and made 15 straight postseason appearances (1988–2003).
"I'm as competitive, I think, as anybody that's played this game, and I'll fight you all night long. But I won't turn my back. I'll look you right in the face, and take it right down the pipe. And that's what I expect my players to do."
— Jerry Sloan
Go deeper: Remembering Jerry Sloan and his Hall of Fame grit (The Ringer)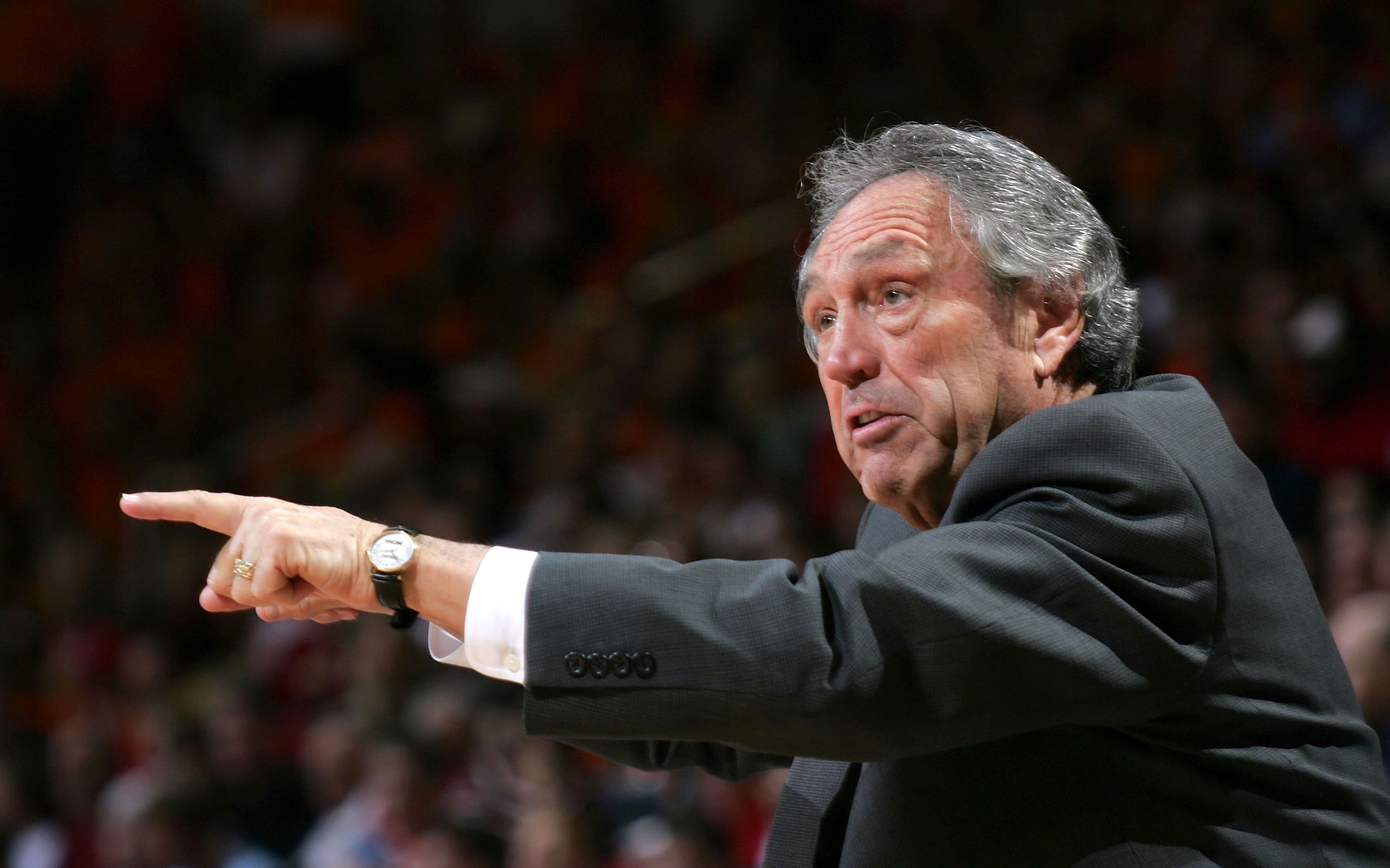 Eddie Sutton (1936–2020)
Birthplace: Bucklin, Kansas
Playing career: Oklahoma State (1955-58)
Coaching career: As soon as he graduated, he began a Hall of Fame coaching career that saw him win 806 games (11th all-time) and become the first coach to take four schools to the NCAA tournament (Creighton, Arkansas, Kentucky, Oklahoma State). He's best known for the successful run at his alma mater, where he spent the final 17 years of his career.
"A lot of us young men who didn't have fathers ... we needed that [father-figure]. A lot of us go through life with people saying things and then they never come through. When Coach Sutton said something, it happened. When he said he was gonna do something, it happened."
— Randy Rutherford, who played for Sutton at Oklahoma State
Go deeper: Full obituary (NYT)
5. 📸 Back to the ballpark
Baseball is back in Montana. The Missoula Mavericks hosted the Helena Senators in the first game of the American Legion baseball season on Saturday, and fans — who were allowed to occupy 25% of the stands — were there to see it.
Remember sports?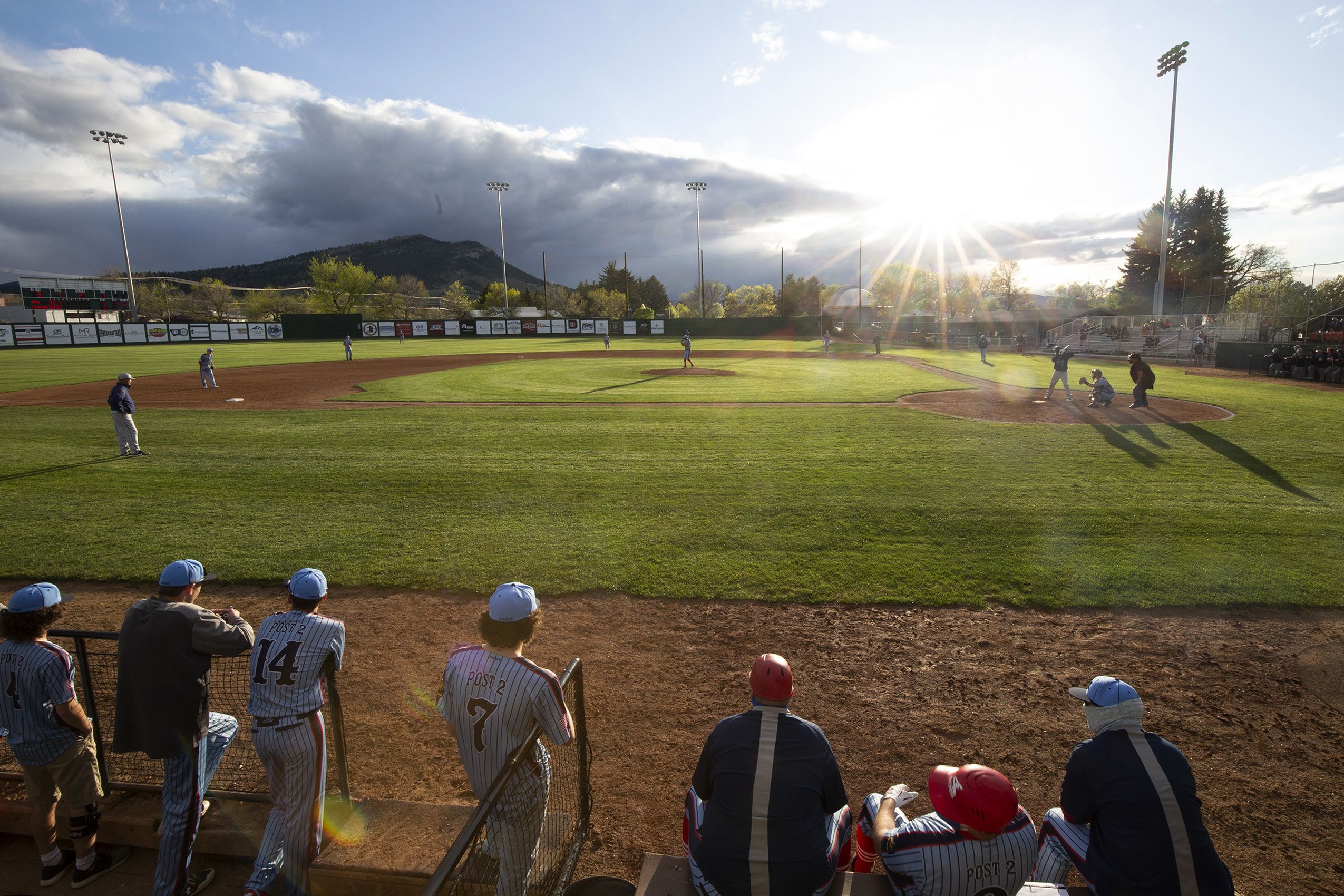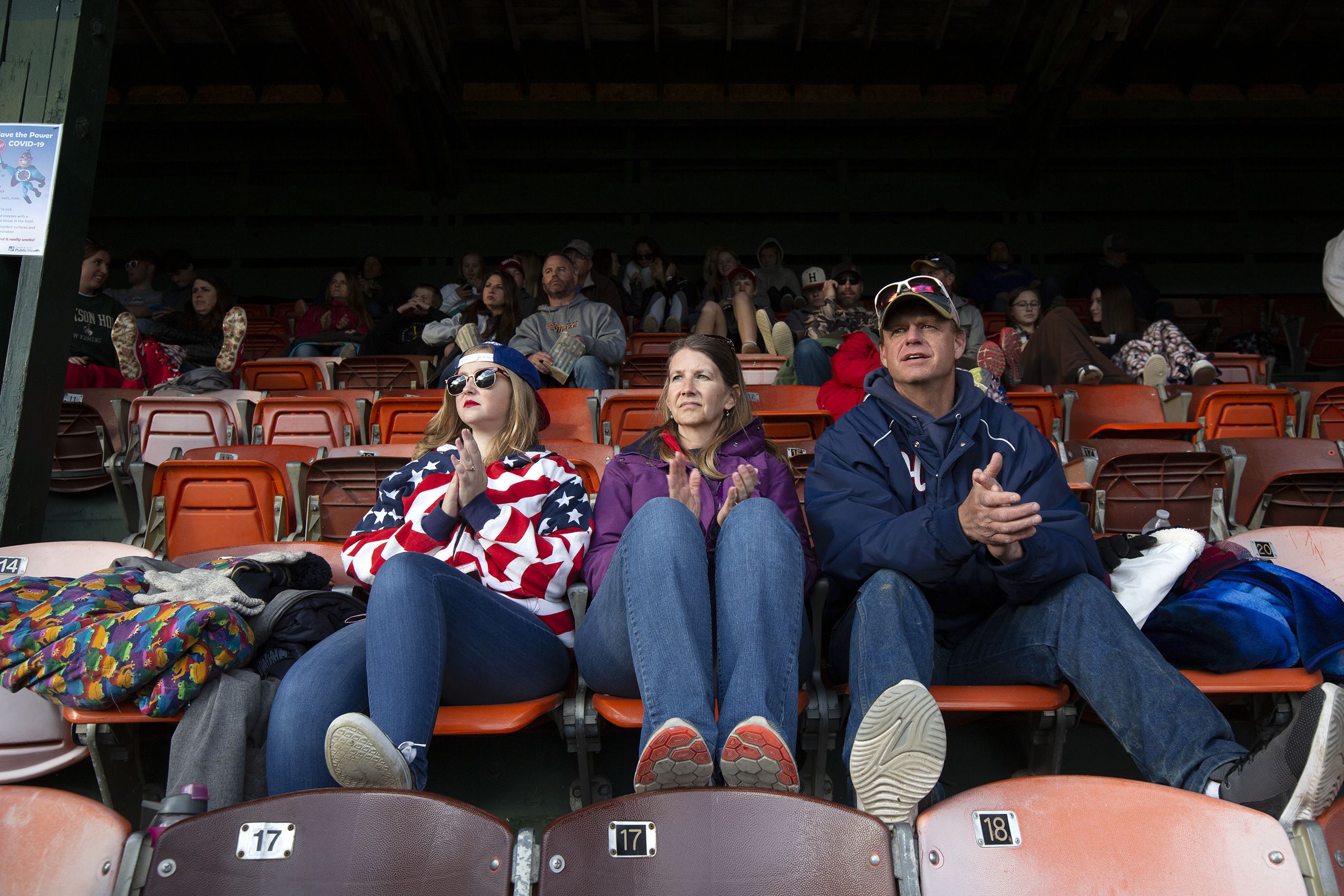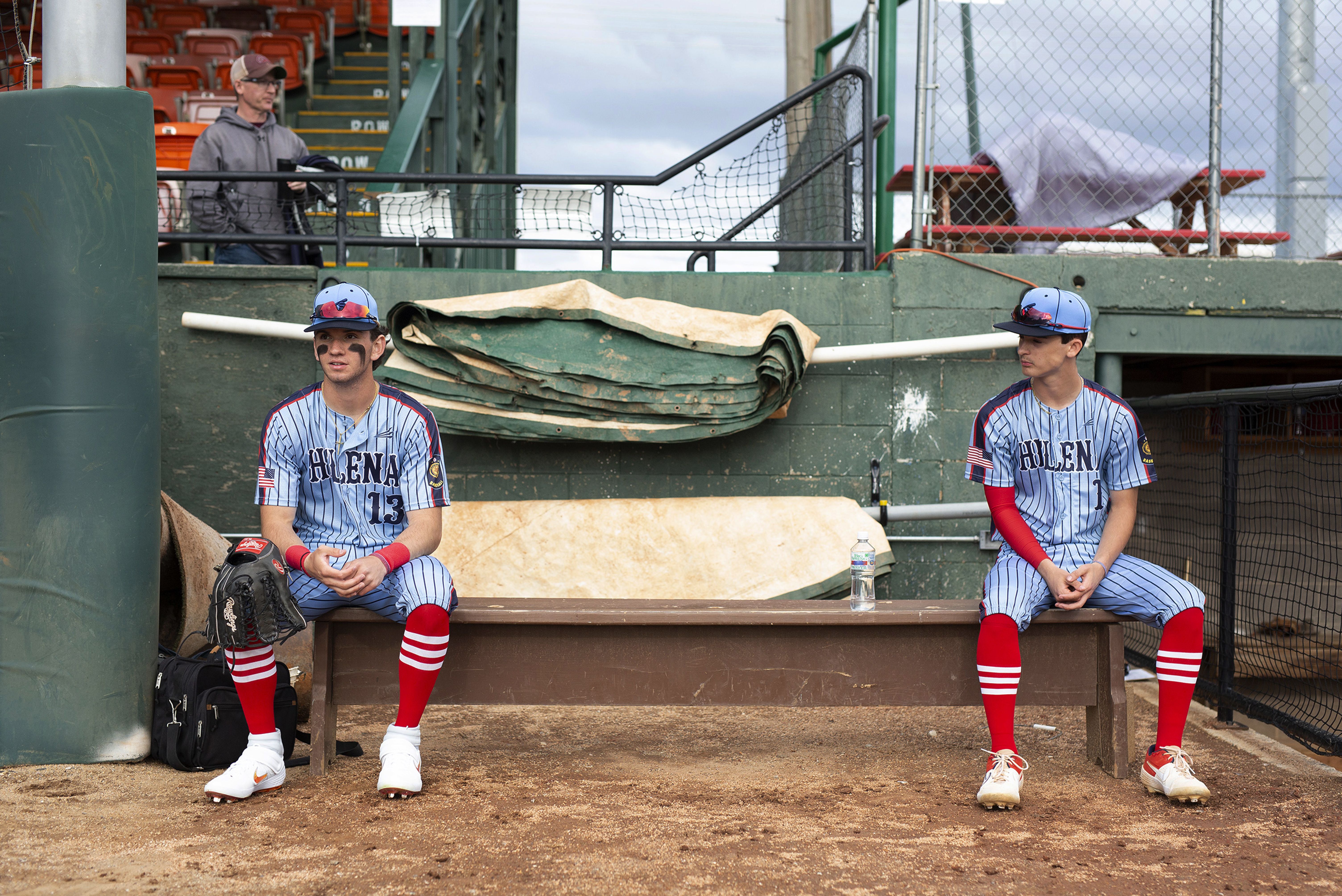 Bonus: ⚾️ Ranking MLB's all-time rosters (No. 17)
We're ranking the all-time rosters for all 30 MLB teams. Note: Rosters based only on time spent with this specific team. Thoughts? Email me at [email protected].
17. Miami Marlins
They aren't particularly deep, as you'd expect from such a young franchise, but their first-stringers are top notch across the board and their starting rotation is especially talented. Winning two World Series in your first decade as a franchise is impressive, regardless of their futility since.
Year established: 1993
All-time record: 1,990-2,314 (.462)
World Series Championships: 2
Hall of Famers (indicated by *): 0
Starting lineup:
2B Luis Castillo (22.4 bWAR with team)
SS Hanley Ramírez (26.9)
3B Miguel Cabrera (18.3)
OF Giancarlo Stanton (35.7)
DH Gary Sheffield (13.2)
OF Cliff Floyd (16.9)
OF Christian Yelich (17.5)
1B Derrek Lee (9.9)
C J.T. Realmuto (13.9)
On the mound: SP José Fernández (14.2)
Bench:
Infield: 1B Justin Bour (4.8), 2B Dan Uggla (15.7), 3B Mike Lowell (14.2), SS Édgar Rentería (5), C Charles Johnson (11.7)
Outfield: Jeff Conine (13.7), Marcell Ozuna (13.9)
Utility: Dee Gordon (8.2), Juan Pierre (7.6)
Rotation: Dontrelle Willis (20.8), Josh Johnson (25.7), Kevin Brown (14.6), Josh Beckett (10.9)
Bullpen: A.J. Ramos (6.6), Robb Nen (4.9), Steve Cishek (4.9)
Additional notes:
Gordon and Pierre make for the fastest set of utility players on either side of the Mississippi. Gordon's 330 SB are the most since he debuted in 2011, while Juan Pierre's 614 are the 18th-most ever.
Fernández was on his way to perennial Cy Young contender status, when he was taken far too soon. His 2.58 ERA was second-best in baseball during his career (2013-16), and I will absolutely never forget this incredible moment.
ICYMI ... 30. Rays, 29. Royals, 28. Diamondbacks, 27. Blue Jays, 26. Angels, 25. Padres, 24. Rockies, 23. Brewers; 22. Nationals, 21. Mets, 20. Orioles, 19. Twins, 18. Astros
Huge thanks to Tom Stone, whose book 'Now Taking the Field: Baseball's All-Time Dream Teams for All 30 Franchises,' provided the inspiration for these rosters.
6. May 26, 1923: 🏎 The first 24 Hours of Le Mans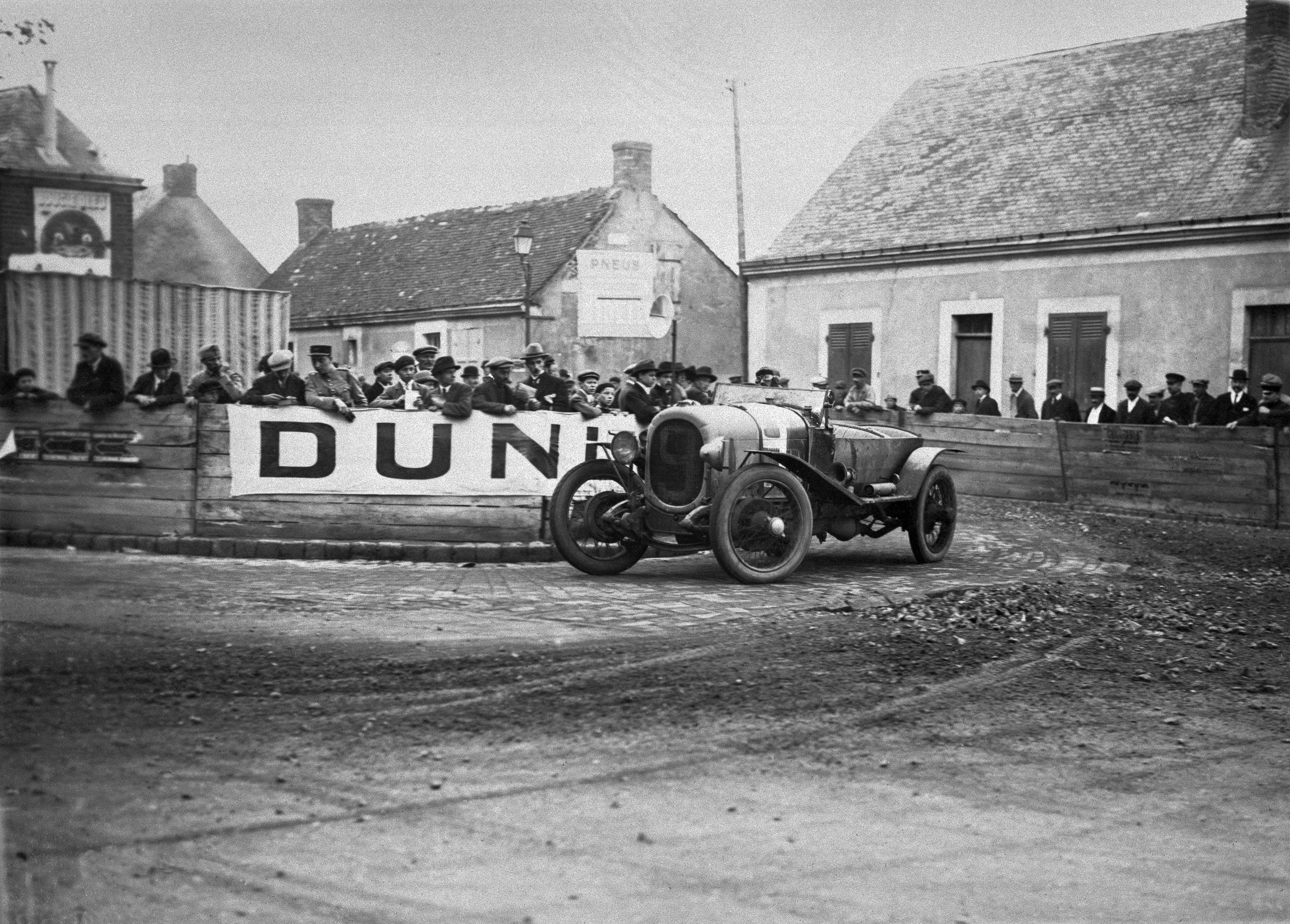 97 years ago today, the inaugural 24 Hours of Le Mans was held through public roads around Le Mans, France.
Why it matters: Le Mans went on to become one of the most prestigious automobile races in the world and represents one leg of the Triple Crown of Motorsport, joining the Indianapolis 500 and the Monaco Grand Prix.
The early years: The first two decades at Le Mans were dominated by French, British, and Italian cars, with Bugatti, Bentley, and Alfa Romeo being the top brands. The outbreak of World War II in 1939 resulted in a 10-year hiatus.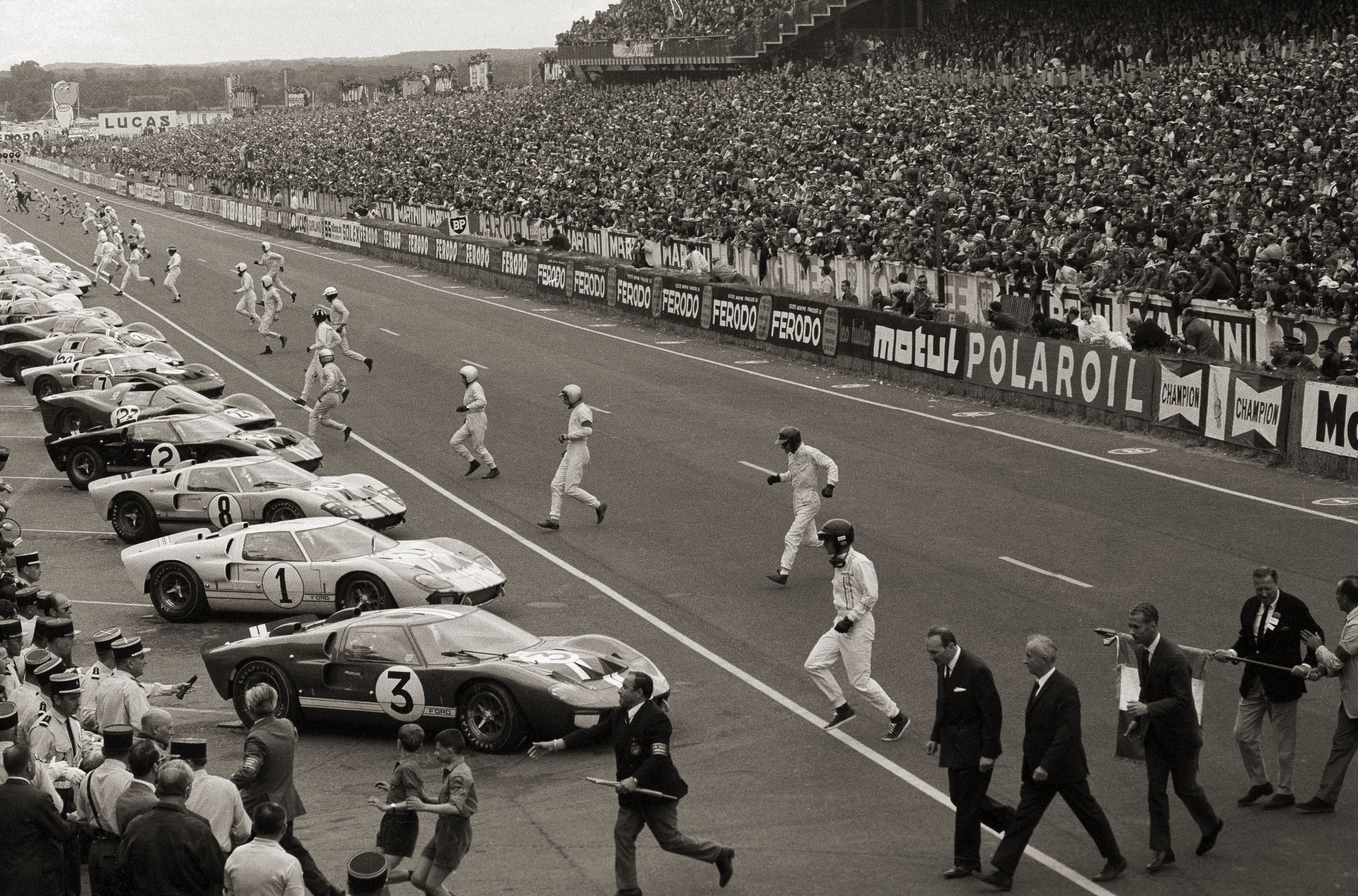 In 1966, Ford beat Ferrari in one of the sport's most famous grudge matches — a story that was wonderfully told in the recent film, "Ford v Ferrari."
Ford driver Ken Miles (played by Christian Bale in the film) is pictured above running to his No. 1 car at the start of the 1966 race. Called the "Le Mans start," this dangerous practice was abandoned in 1970.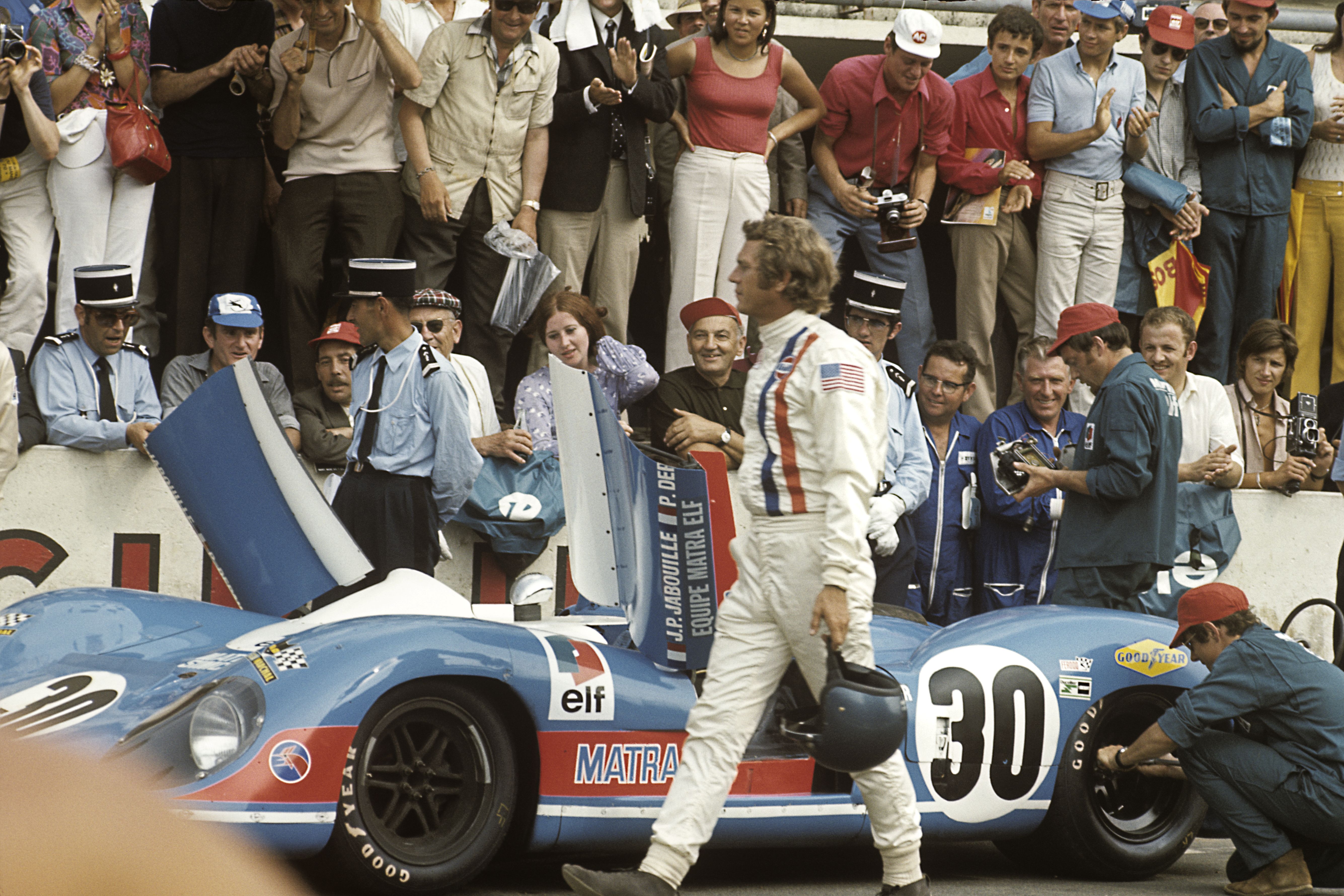 In 1971, Steve McQueen (above) released his simply titled, "Le Mans," in which he starred as Michael Delaney, a driver for the Gulf Porsche team in the 1970 race.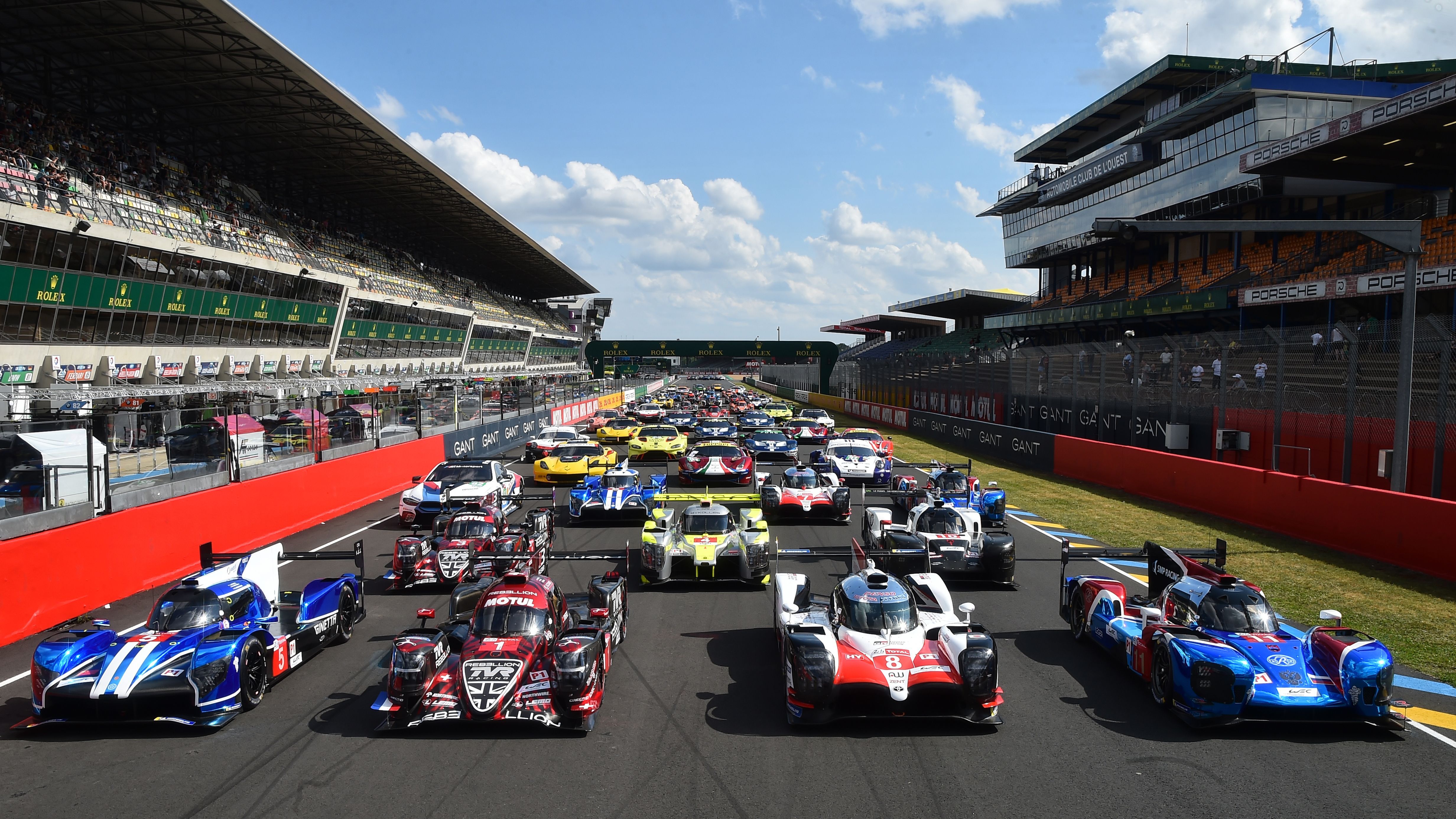 In 2018, Toyota won at Le Mans for the first time, becoming the first team not named Audi, Porsche, Bentley or Peugeot to emerge victorious this century.
7. 📚 Good reads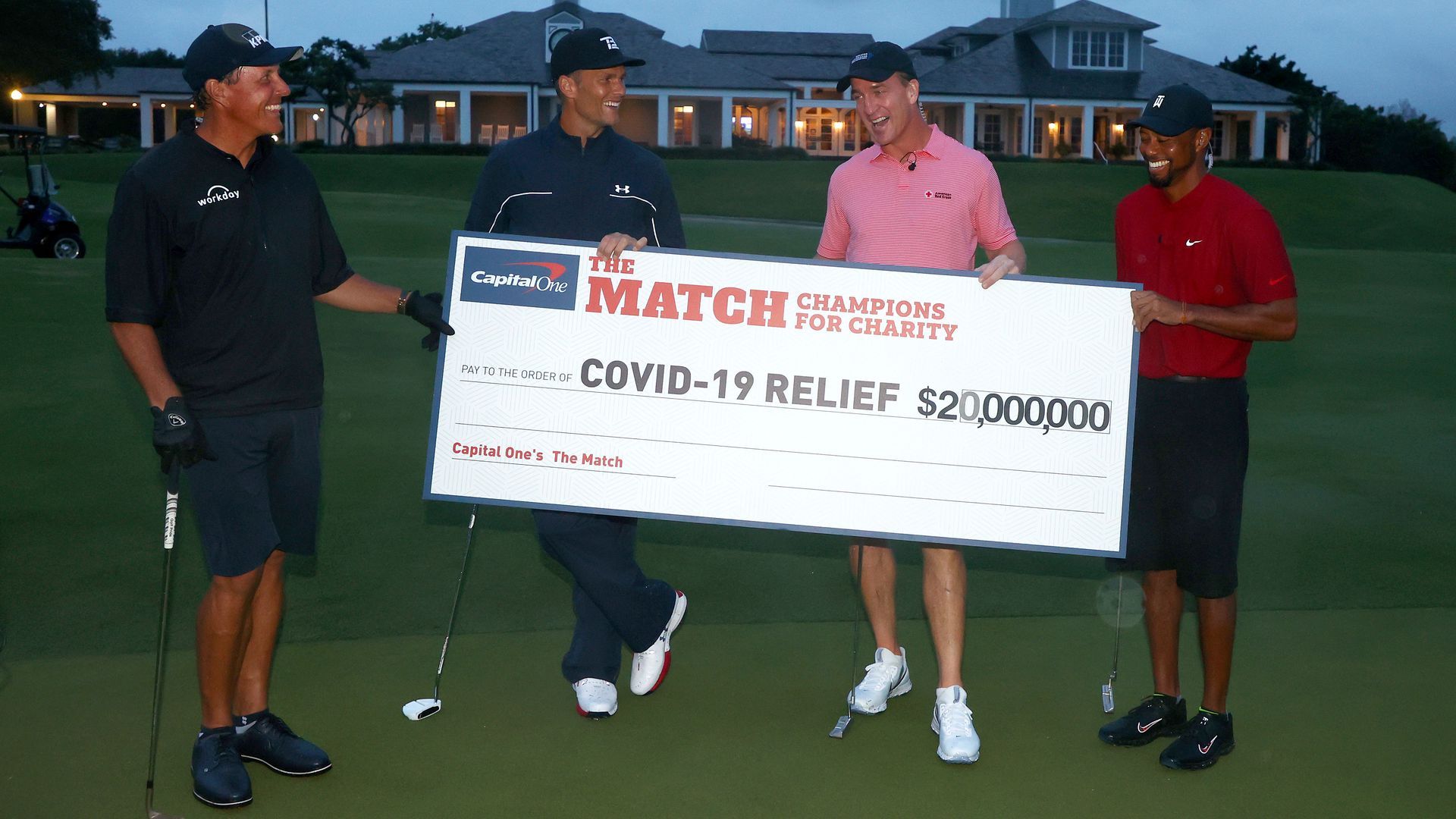 ⛳️ What sports can learn from "The Match 2" (Kevin Clark, The Ringer)
"This was not an easy event to pull off; it could have easily morphed into a hollow and unfun slog. But it turned into — and I don't say this lightly — basically the perfect quarantine sports event."
♟ From homeless refugee to chess prodigy, 9-year-old dreams of becoming youngest grandmaster (Aishwarya Kumar, ESPN)
"In less than a year, they'd moved five times, and every time, Tani packed up his bags, not uttering a single word of complaint. 'Things can only get better from here, right?' he thought to himself, every time. And the sixth time, he was right. Because it was the move that brought chess into his life."
🏈 He thought he was getting football physicals. He was being abused. (Alan Blinder, NYT)
"Chuck Christian played on some of Michigan's best teams. More than 40 years later, he sees a connection between a university doctor's assaults and a dire prognosis."
8. The Ocho: 🏋️‍♂️ "The Kettlebell Guy of NYC"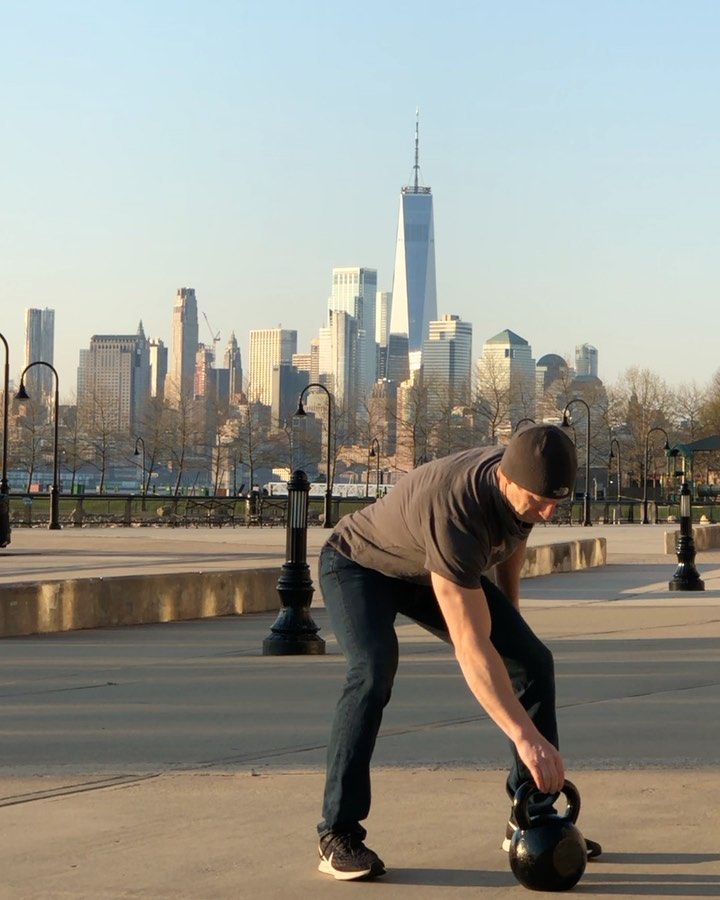 Before the pandemic, 40-year-old Marc Miller was a personal trainer and co-owner of three gyms.
Now, he is "The Kettlebell Guy of New York City," delivering kettlebells and other in-demand exercise equipment to clients all over the five boroughs.
"I first heard about [Miller] on the internet, of course," writes WSJ's Jason Gay (subscription). "Apparently, The Kettlebell Guy had kettlebells ... And he delivered. It sounded magical, like hearing somebody was driving around with a truck full of baby unicorns and Pappy Van Winkle bourbon."
What they're saying: Gay spoke to one of Miller's customers in Brooklyn, who hilariously compared the delivery to a drug deal.
"I haven't ever done a drug deal ... but it's what I'd envisioned, or seen in TV shows or movies. You go out to someone's car, and he's just like 'Do you want anything else?' And I was like, 'What do you have?' My heart lit up when I saw his back seat, and he had kettlebells and plates. This guy had everything."
9. ⚾️ MLB trivia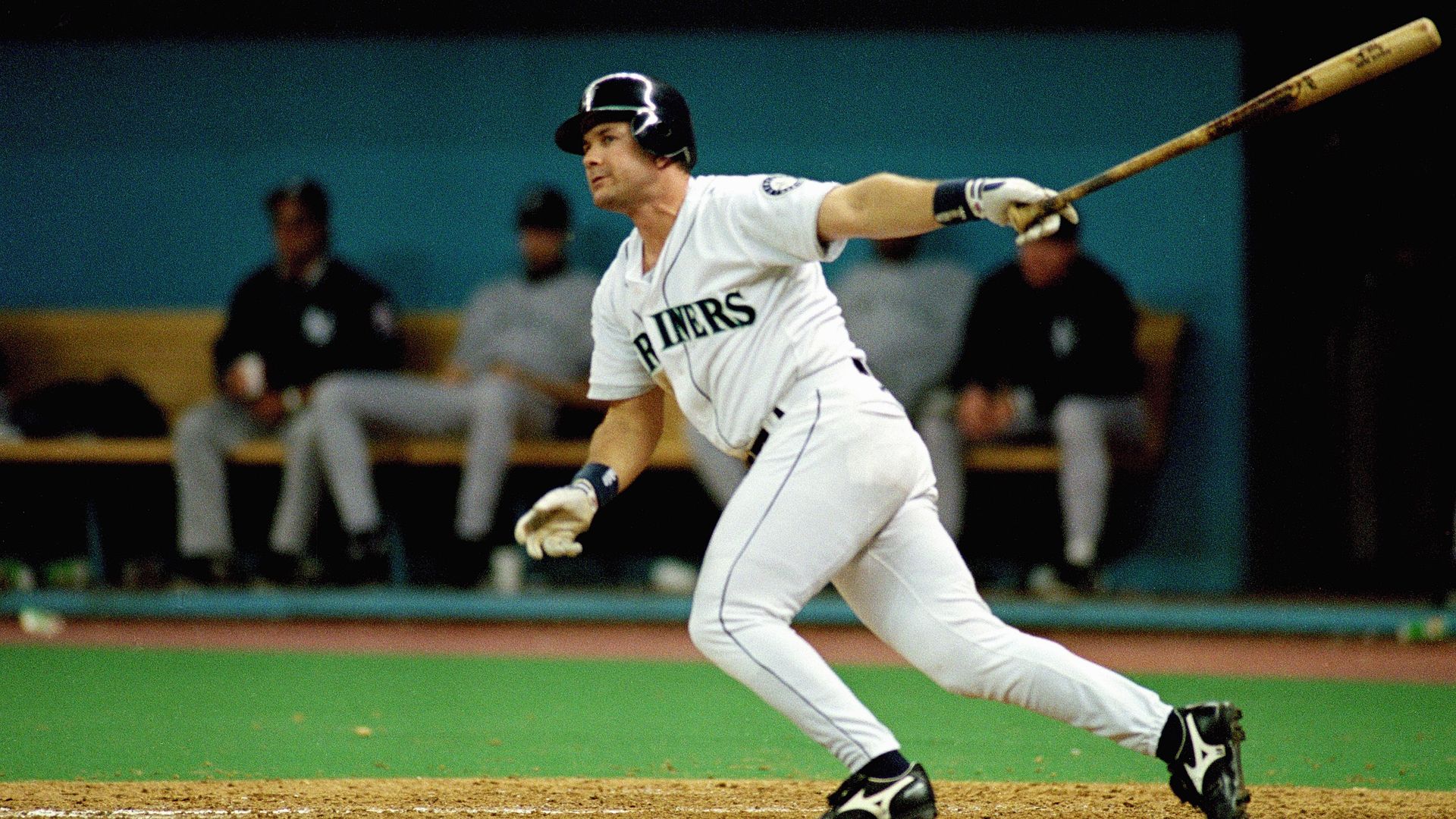 Edgar Martínez — arguably the greatest DH of all time — never won MVP, but he came close in 1995, finishing third with a league-leading .356 average and 1.107 OPS.
Question: Who won AL MVP that season?
Hint: Spent the majority of his career with the Red Sox.
Answer at the bottom.
10. ❤️ Why we love sports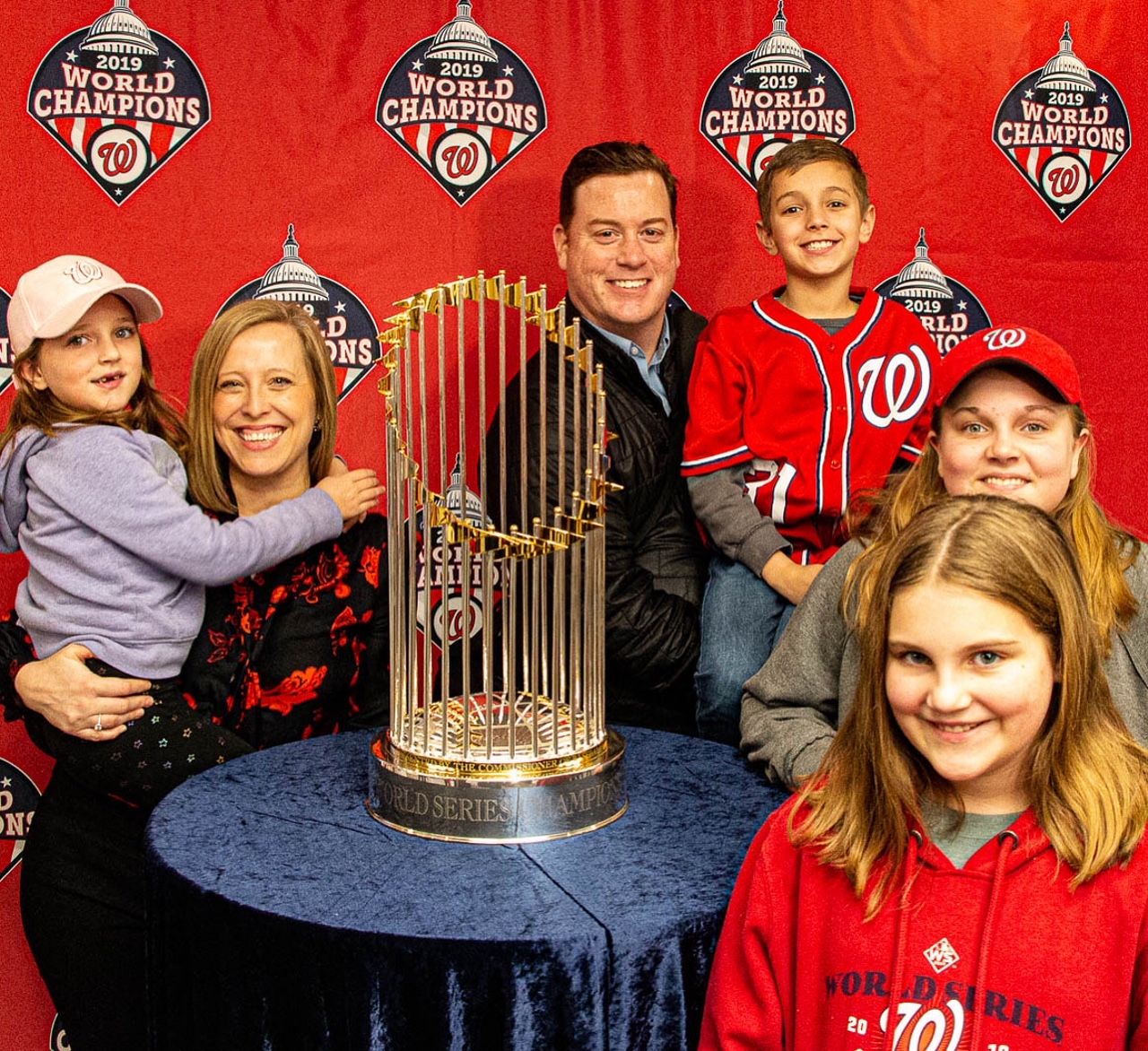 Lindsay M. (Arlington, Virginia) writes:
"How and why we became a family is a long story, but a few years ago my husband and I found ourselves driving a packed Ford Explorer back to Arlington, Virginia, having been given full custody of four kids aged four to 10.
"After spending much of the hot summer getting settled into our instant family, we started looking for ways to introduce the kids to the joys of living near the nation's capital. They loved the museums, the parks and the restaurants — and then we introduced them to the Washington Nationals.
"The girls loved the popcorn, cotton candy and ice cream, and our son was enthralled by the game, the players and the energy. One game became two, and before we knew it we'd become season ticket holders. 
"Baseball became our special one-on-one time with each of our kids. When our adoption was finalized, we bought Nationals shirts with 'Murphy' on the back to make it official.
"For the kids, the timing couldn't have been more perfect to nurture a love of baseball. Bryce Harper was king, and our son's favorite player, and he was able to see him win the Home Run Derby. The day he left D.C. was a dark one in our house.
"But we all know what happened next. The Nationals 2019 season was electrifying, and we'll never forget singing 'Baby Shark' at the top of our lungs. For our kids to witness a World Series win in such a short time as fans was special — and they soaked in every minute."
✍️ Submit your story: Do you have a fondest sports memory? Or an example of sports having a positive impact on your life? If you'd like to share, simply reply to this email. We'll be telling your stories until they run out.
Talk tomorrow,
Kendall "The Newsletter Guy of San Francisco" Baker
Trivia answer: Mo Vaughn