🎉 Happy New Year! Missed y'all. As a great man once said, "sometimes you got to go back to actually move forward." So that's what we'll be doing this morning as we reflect on the 2010s. We'll dive into current events tomorrow.
🚨 Come work with me: Do you want to be my wingman and get paid to write about sports? Good news — we're hiring a sports reporter! Apply here.
Today's word count: 1,623 (6 minutes).
1 big thing: An ode to the 2010s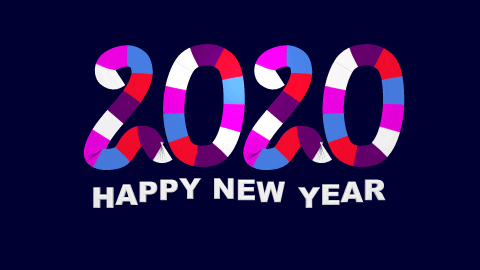 The 2010s were the decade when analytics went mainstream, forever changing how sports like basketball (three-point explosion), football (passing revolution) and baseball (launch angles, defensive shifts) are played.
It was the decade of conference realignment, as universities played musical chairs in the name of TV revenue; and it was the decade of player empowerment, as athletes raised their voices in the name of social change.
Everything was under review, from plays at first base (except for this one) to catches near the end zone (but they still got this wrong).
Social media usage went up, cable subscriptions went down, the amateurism myth shrank, marijuana advocacy grew, extra points moved back and gay athletes moved forward.
Ticket prices skyrocketed, baseball attendance plummeted, the USWNT reached new heights and the USMNT reached new lows.
Dynasties rose (Alabama and Clemson football, Golden State Warriors) and dynasties fell (Texas and USC football, Los Angeles Lakers), while others continued to dominate, just as they had in the 2000s (New England Patriots, UConn women's basketball).
Scandals: We had doping ones (Russia, Lance Armstrong, A-Rod), sickening ones (Larry Nassar, Jerry Sandusky, Ray Rice), bribery ones (FIFA corruption, college hoops recruiting), hilarious ones (Manti Te'o's fake girlfriend), Patriots ones (Deflategate, Spygate, Spygate 2.0) and trash can-banging ones (Astros sign-stealing).
GOATs: We watched history's best swimmer (Michael Phelps), gymnast (Simone Biles) and sprinter (Usain Bolt) at the Olympics, while witnessing arguably the greatest QB (Tom Brady), basketball player (LeBron James) and tennis stars (Serena Williams and the men's "big three") win multiple titles.
The 10 best athletes of the decade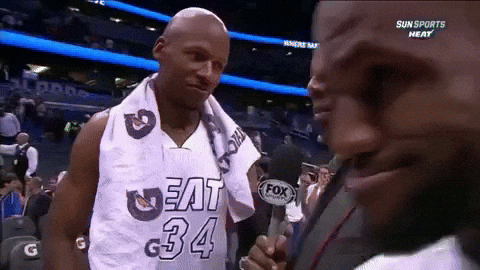 1. LeBron James played in eight NBA Finals, won three titles, two MVP awards and one gold medal, all while helping usher in the player-empowerment era and becoming a leading voice on social and political issues.
2. Tom Brady led the Patriots to five Super Bowl appearances (and three wins), was the only player this decade to win multiple NFL MVP awards (2010 and 2017) and is still going strong at 42. Insane.
3. Serena Williams has more Grand Slam singles titles (23) than any man or woman in the Open Era, and the fact that she won 10 of them after turning 30 is legendary.
4. Mike Trout, who debuted in 2011, is already one of the greatest baseball players ever. He accumulated the most total wins above replacement (WAR) of any player this decade — by a mile — and had five of the eight best statistical seasons.
5. Lionel Messi won five Ballon d'Or awards (world's best player) this decade and came in second four times. Think about that.
6. Steph Curry may not have been the best NBA player of the decade, but it was his style of play — and his team — that defined it.
7. Simone Biles shattered so many world records this decade that you almost want to laugh reading through them all. As SB Nation's James Dator argues, she might be the greatest athlete ever.
8. Usain Bolt was already a global superstar when the decade began, but he added to his legacy by becoming the only sprinter to win gold medals in both the 100 and 200 meters in three straight Olympics (2008, 2012, 2016).
9. Novak Djokovic might trail Roger Federer and Rafael Nadal on the "all-time greatest tennis players" list, but he holds the upper hand this decade, winning 15 Grand Slams, followed by Nadal's 13 and Federer's five.
10. Michael Phelps made his biggest splash in 2008 when he won an unprecedented eight golds, but he still dominated in 2012 and 2016 and retired with a medal count that may never be topped (23 gold, three silver, two bronze).
2010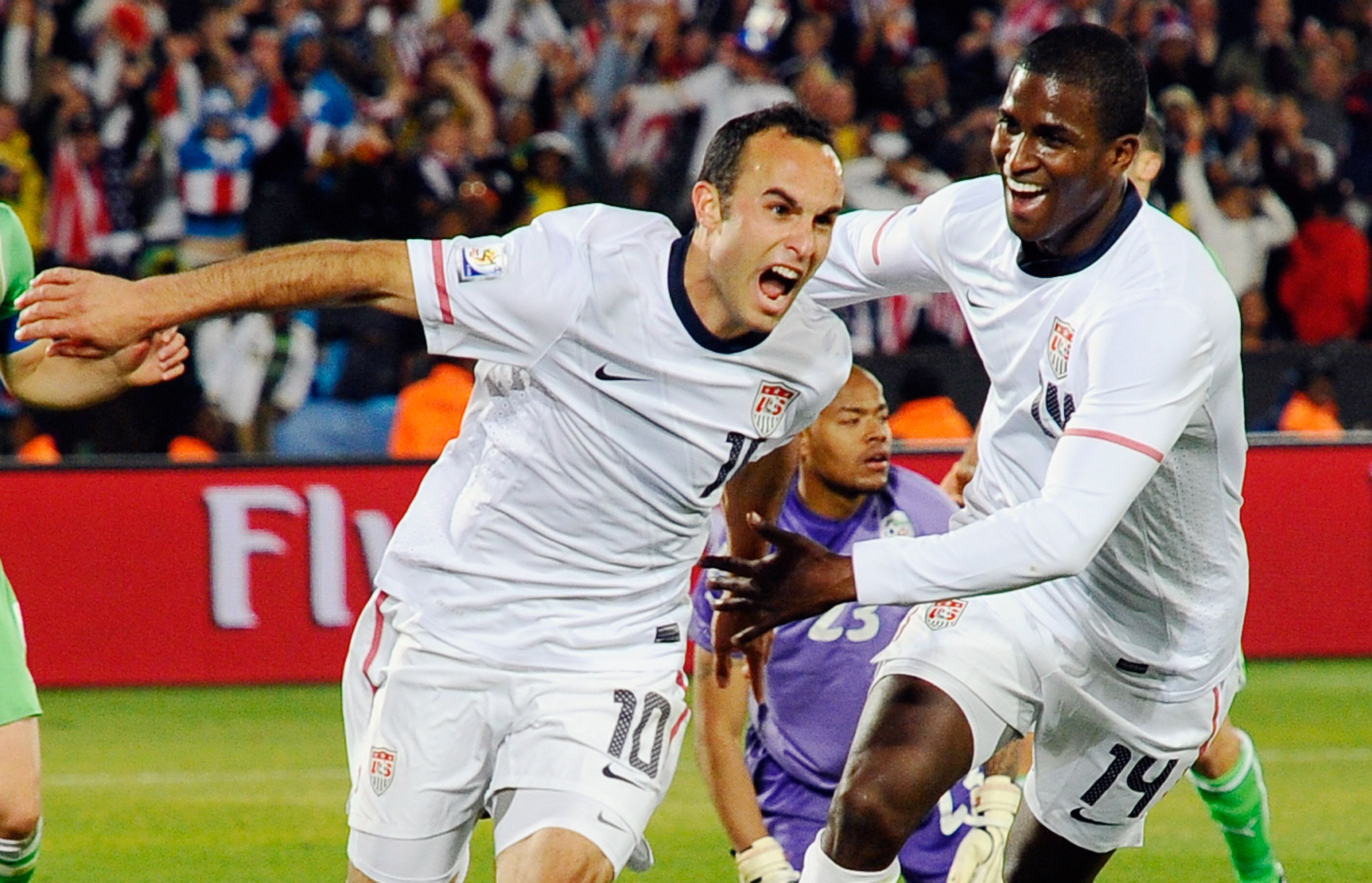 Photo: Kevork Djansezian/Getty Images
⚽️ Donovan's game-winner — Landon Donovan's 90th-minute goal against Algeria at the 2010 World Cup sent the USMNT into the knockout stage, and though the Americans' run was stopped by Ghana in the round of 16, his goal will live on forever. This video gives me chills. Sports!!!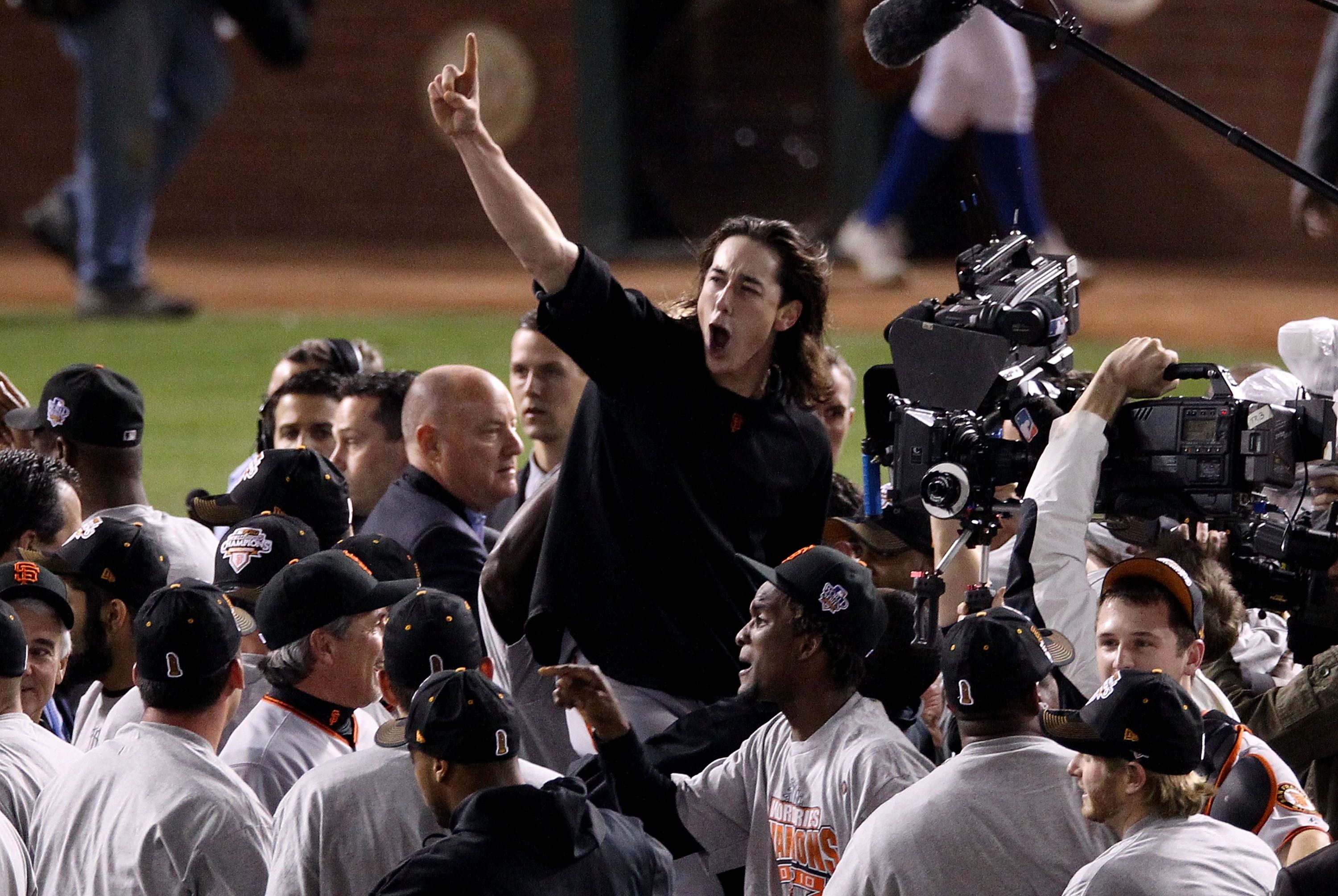 Photo: Christian Petersen/Getty Images
⚾️ A mini-dynasty is born — The first half of MLB's decade was defined by the Giants, who won three titles between 2010 and 2014. Tim Lincecum played the hero in 2010, shutting down the Rangers en route to the franchise's first World Series since 1954 (and first since relocating to San Francisco in 1958).
2011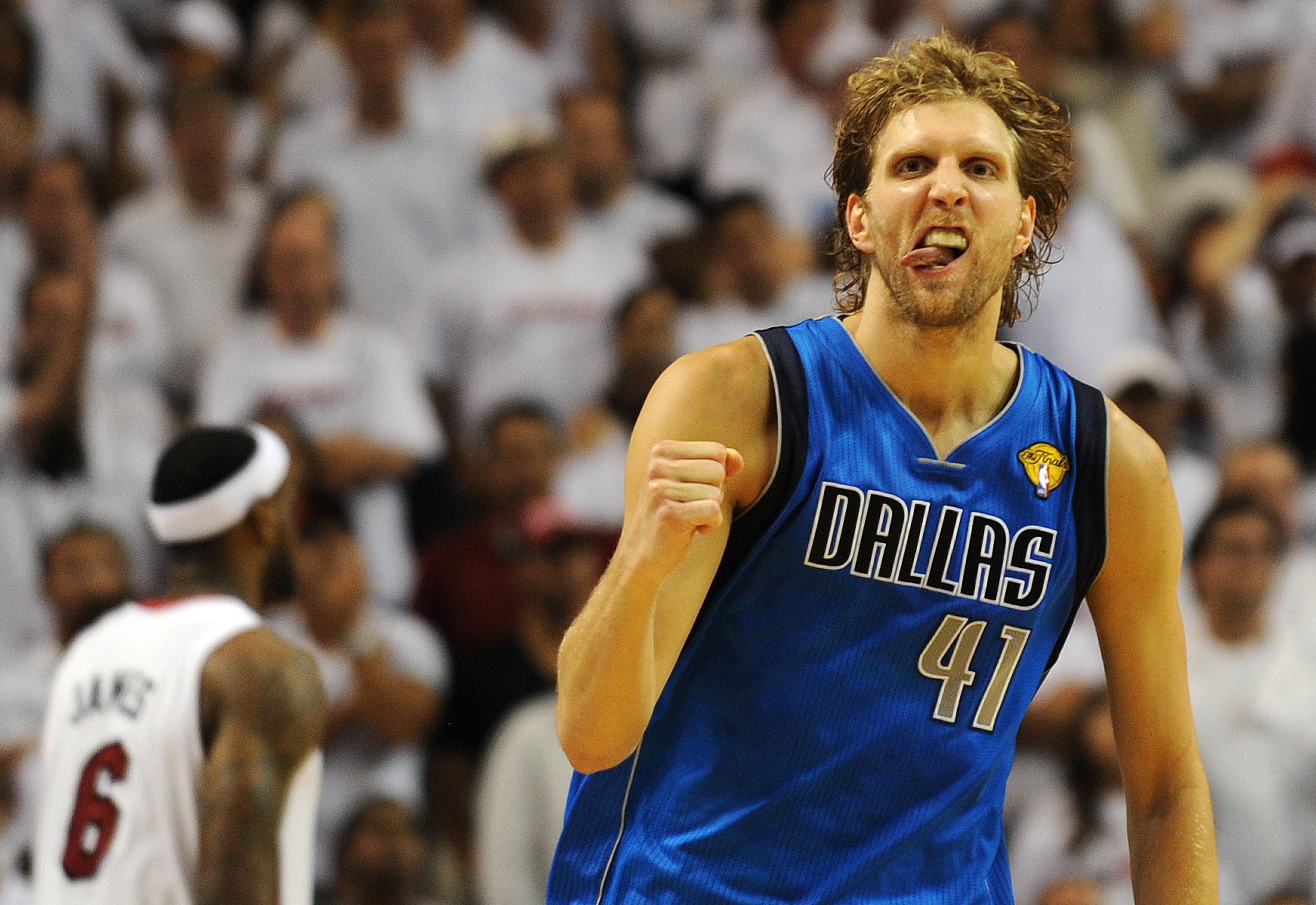 Photo: Don Emmert/AFP via Getty Images
🏀 Dirk delivers for Dallas — Dirk Nowitzki and a "starless band of ringless vets" delivered the first title in Mavericks history, avenged a 2006 NBA Finals loss to the Heat and denied the "Big Three" a championship in their first season together.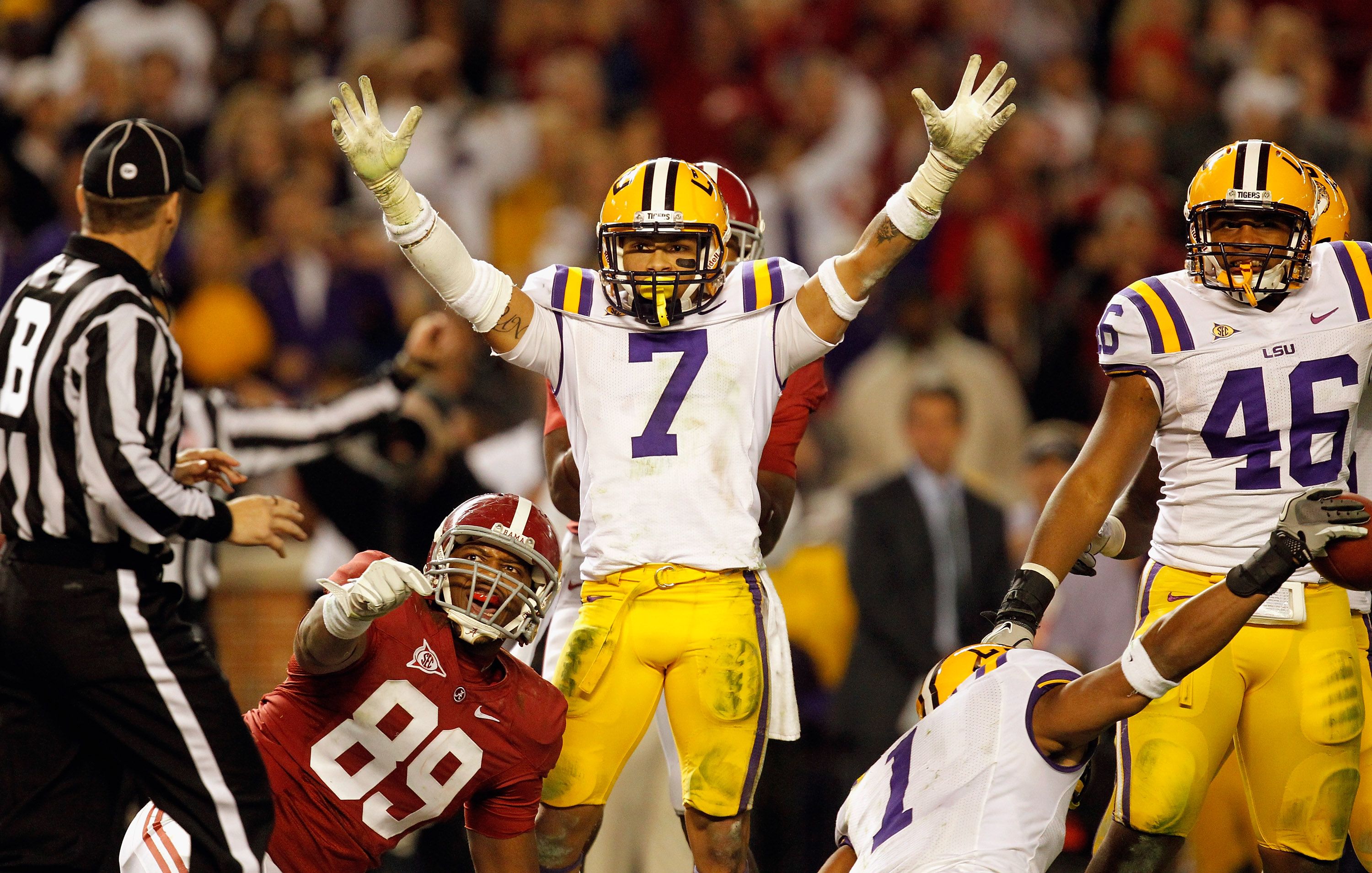 Photo: Streeter Lecka/Getty Images
🏈 "Game of the Century" — No. 1 LSU beat No. 2 Alabama, 9-6 (OT), in what was billed as the "Game of the Century." Two months later, Alabama beat LSU, 21-0, in the BCS National Championship — a controversial rematch that led to the demise of the BCS and the birth of the College Football Playoff.
2012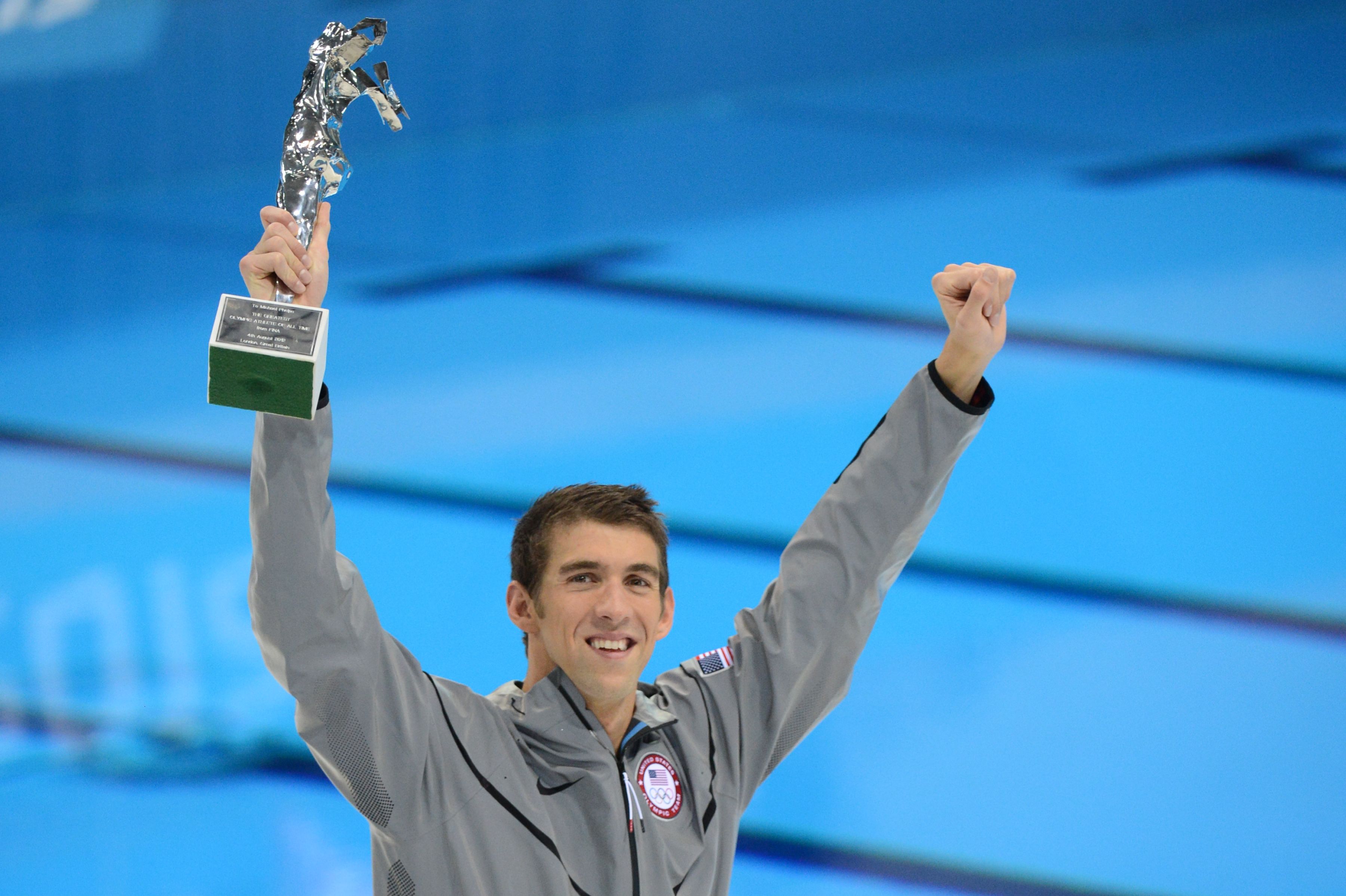 Photo: Christophe Simon/AFP/GettyImages
🥇 Phelps makes history — 27-year-old Michael Phelps became the most decorated Olympian of all time at the 2012 London Games, winning the 18th and 19th medals on a historic Tuesday evening to break Russian gymnast Larisa Latynina's record, which had stood since 1964.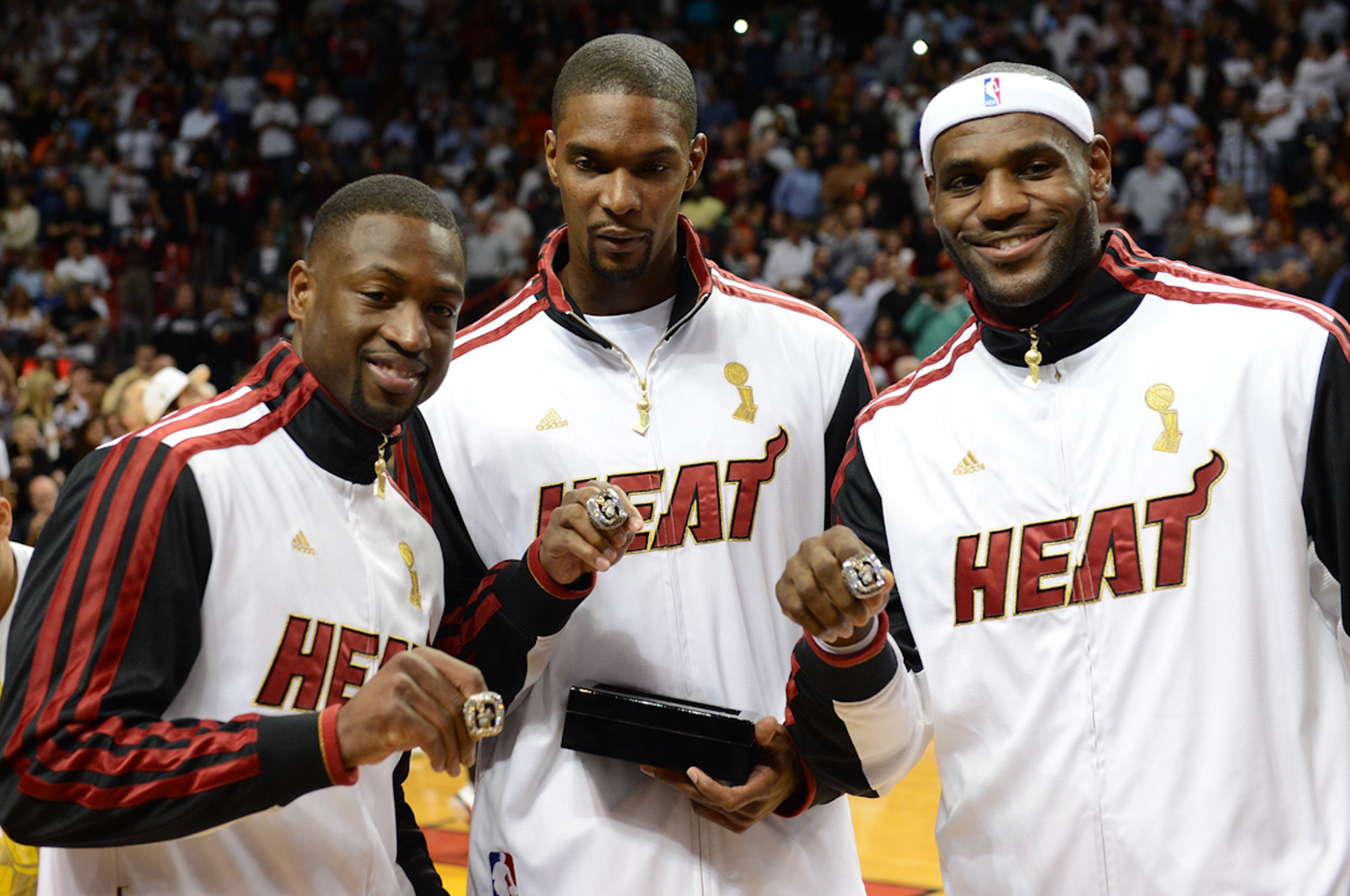 Photo: Ron Elkman/Sports Imagery/Getty Images
🏀 The decision pays off — After being accused of "choking" against the Mavericks, LeBron James led the Heat past the Thunder in five games to win his first NBA Finals MVP and, more importantly, his first NBA title. He went on to win both in 2013, as well.
2013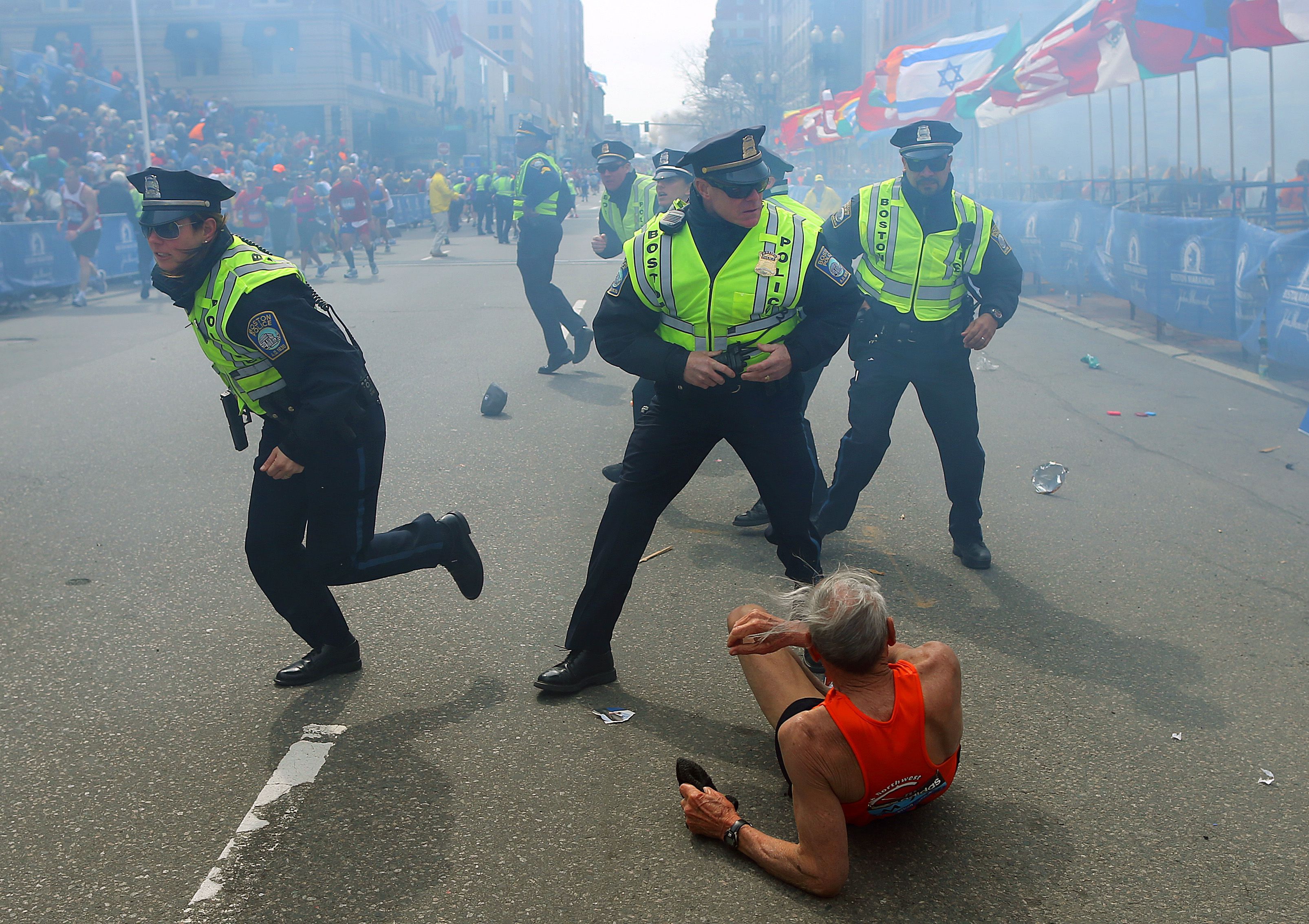 Photo: John Tlumacki/The Boston Globe via Getty Images
🇺🇸 Tragedy in Boston — Two bombs exploded near the finish line of the 117th Boston Marathon, killing three people and injuring 260 others. The tragedy brought the city together like never before and 2013 culminated in the Red Sox winning the World Series.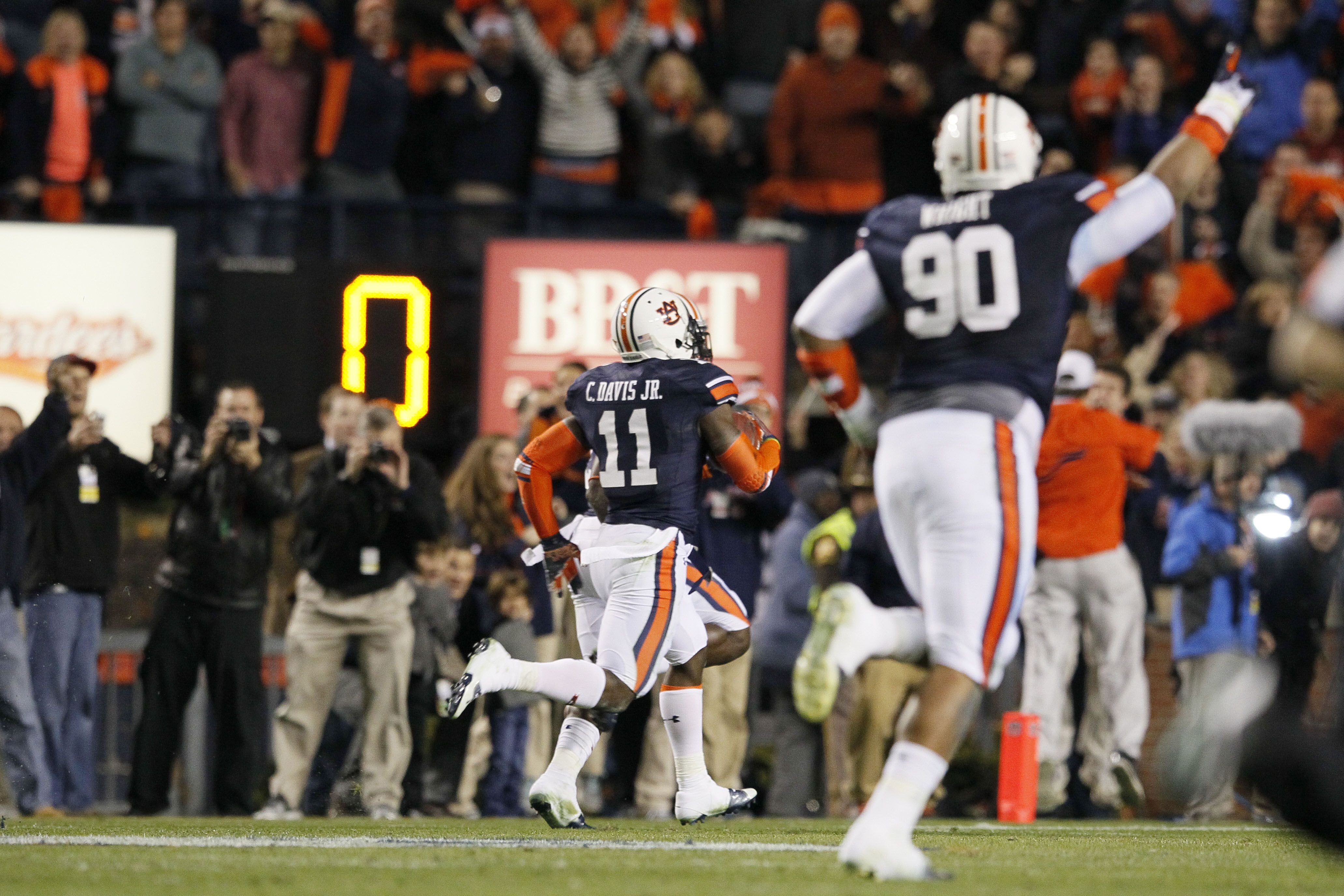 Photo: Kevin C. Cox/Getty Images
🏈 The Kick Six — "And Chris Davis takes it in the back of the end zone. He'll run it out to the 10 ... 15 ... 20 ... 25 ... 30 ... 35 ... 40 ... 45 ... 50 ... 45... there goes Davis! Davis is gonna run it all the way back! Auburn's gonna win the football game! Auburn's gonna win the football game! A truly iconic call by Rod Bramblett, who tragically passed away in May.
2014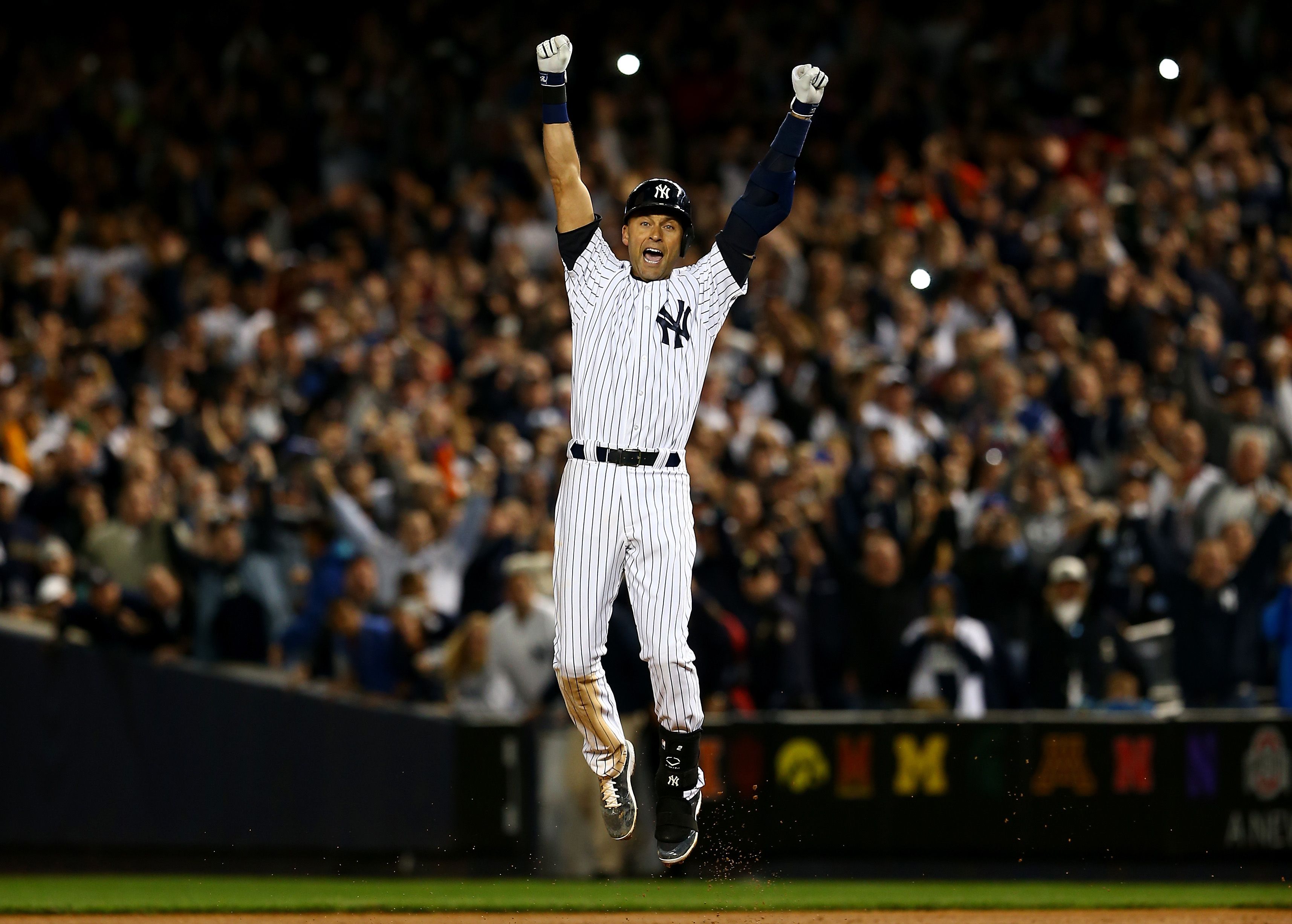 Photo: Elsa/Getty Images
⚾️ Yeah Jeets — In the bottom of the ninth, with a runner on second and the Yankees tied 5-5 with the Orioles, Derek Jeter knocked in the winning run in his final Yankee Stadium at-bat. It was a storybook ending for the five-time World Series champ, who will likely be voted into the Hall of Fame later this month.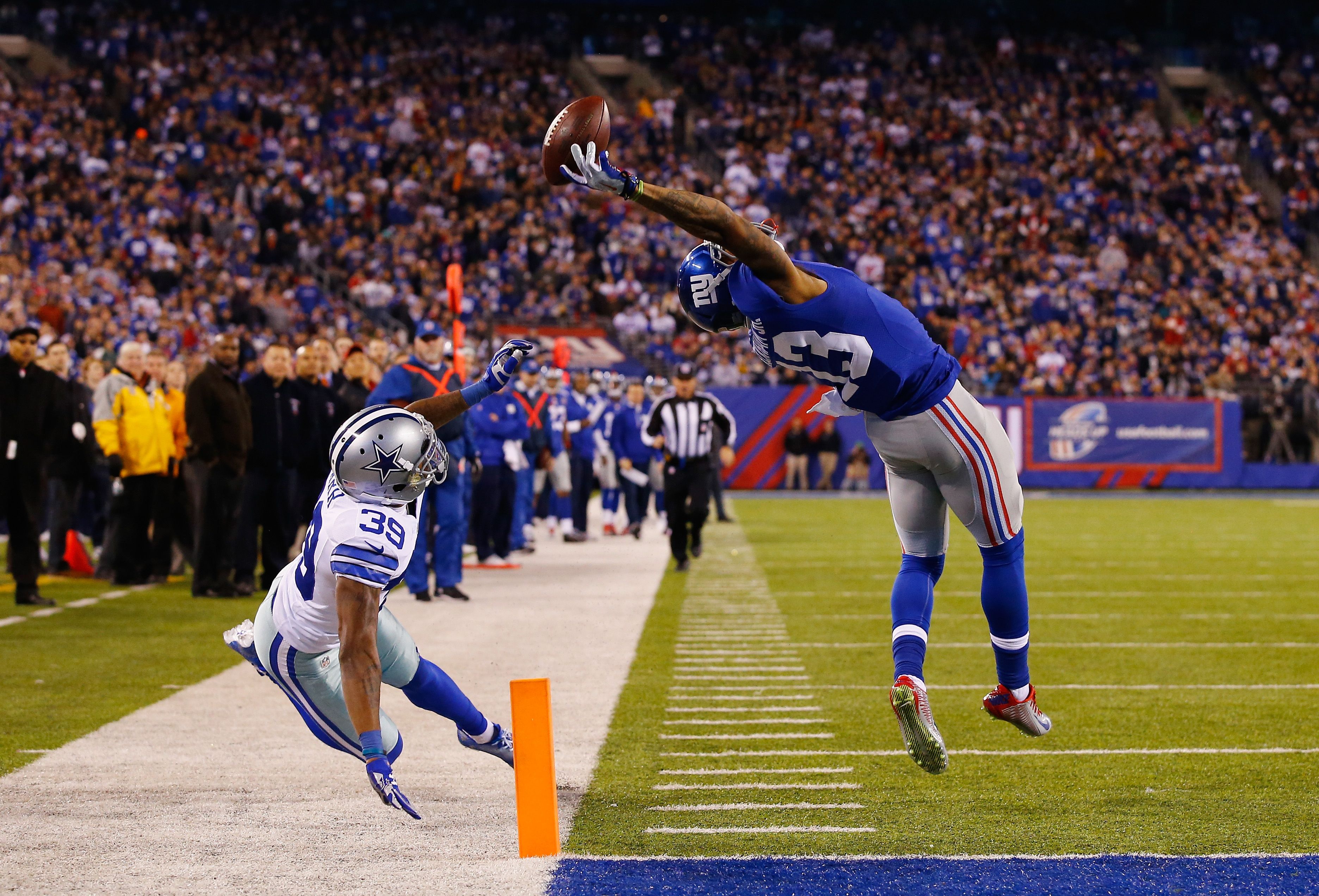 Photo: Al Bello/Getty Images
🏈 "The catch" — In late November, then-Giants rookie Odell Beckham Jr. made a jaw-dropping, one-handed TD catch that launched a bajillion GIFs and became the standard by which all other one-handed grabs are judged.
2015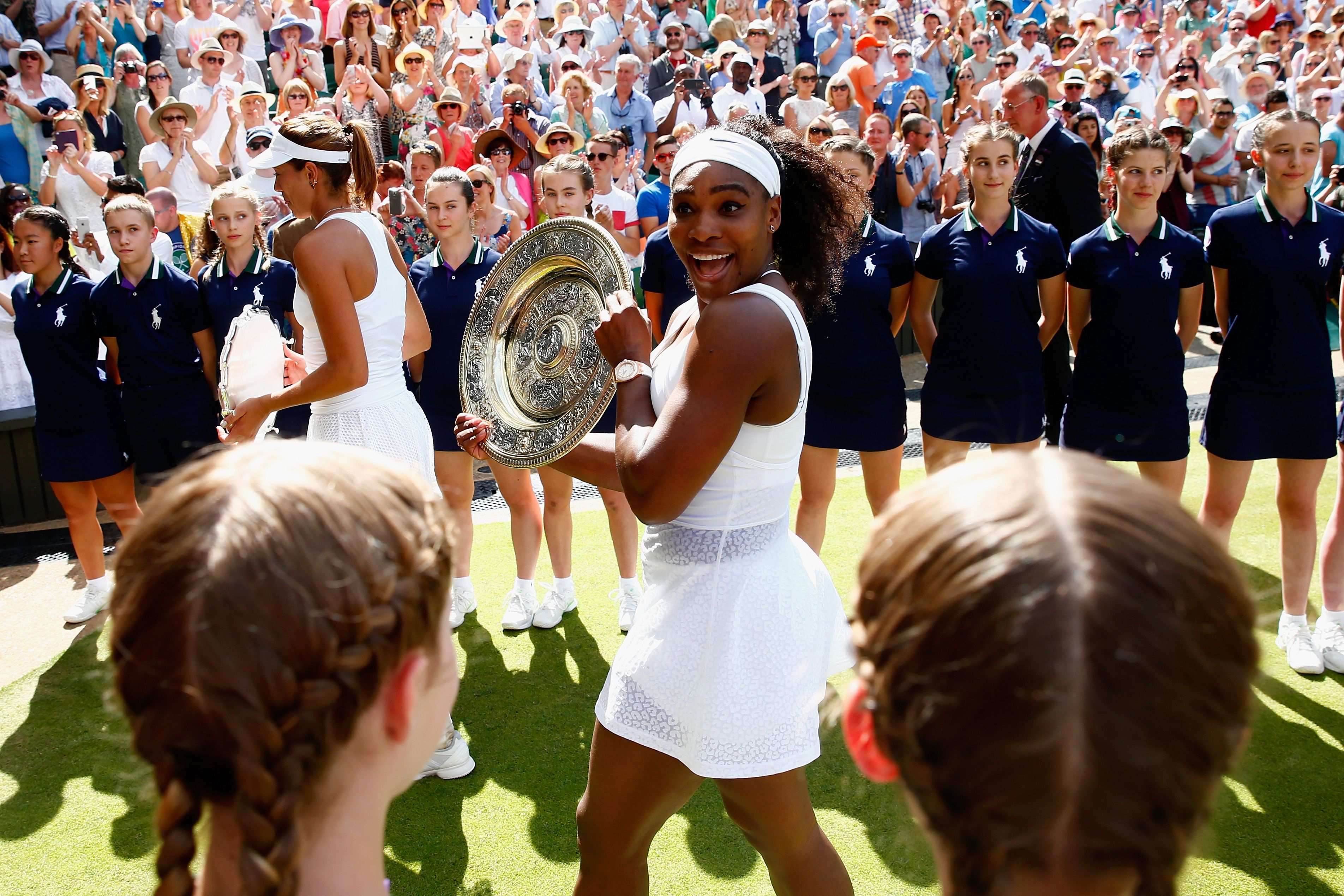 Photo: Julian Finney/Getty Images
🎾 Another Serena slam — Serena Williams' 2015 win at Wimbledon meant she held all four major titles at the same time for the second time in her career. It was also her eighth straight victory in a Grand Slam finals appearance, tying Pete Sampras' Open Era record.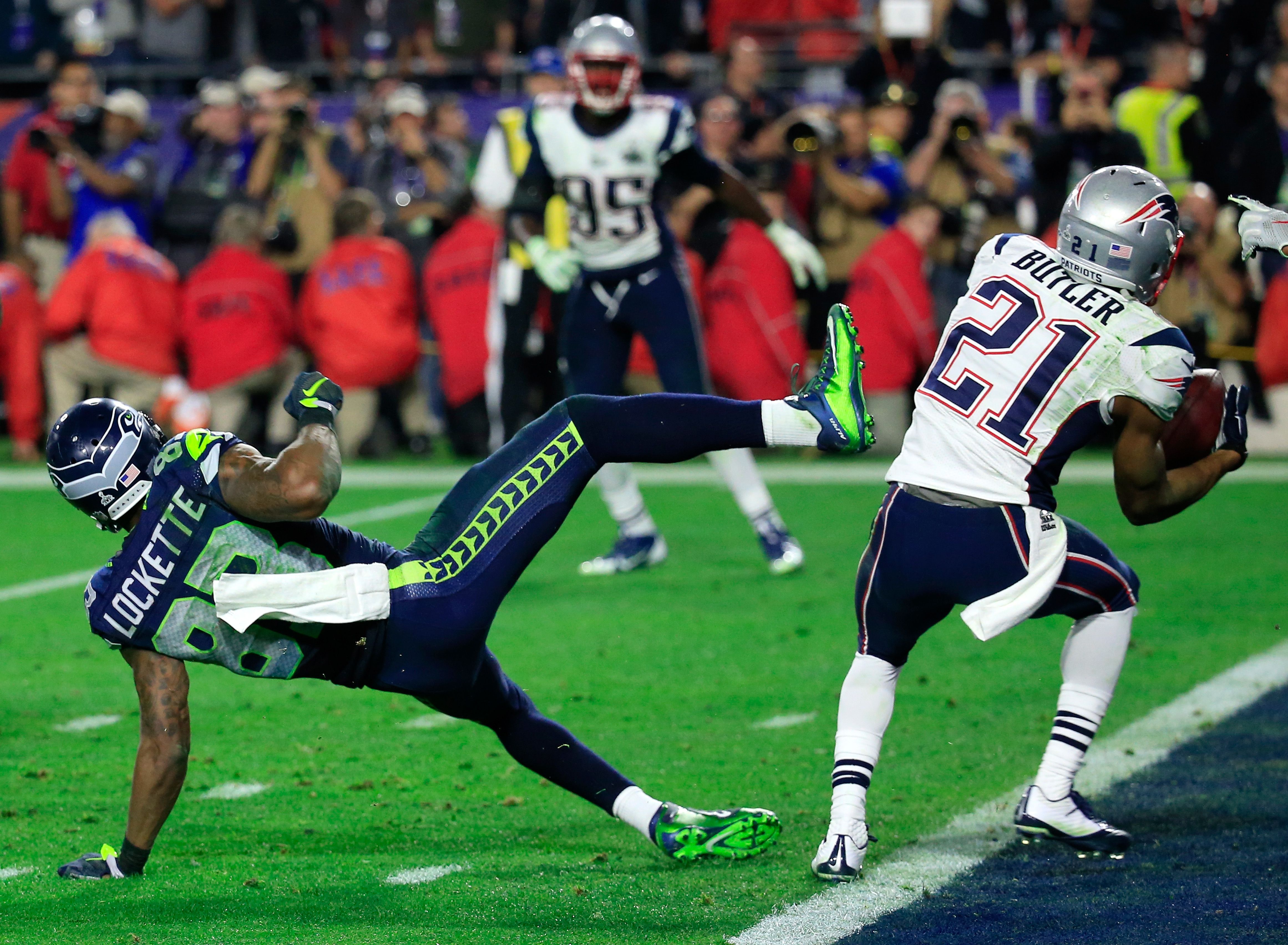 Photo: Doug Pensinger/Getty Images
🏈 Seattle blows it — On the heels of an insane Jermaine Kearse catch that would have gone down in the annals of Super Bowl history but is now all but forgotten, the Seahawks infamously went for a game-winning pass at the goal line instead of handing it off to Marshawn Lynch and had the ball intercepted by Patriots rookie Malcolm Butler.
2016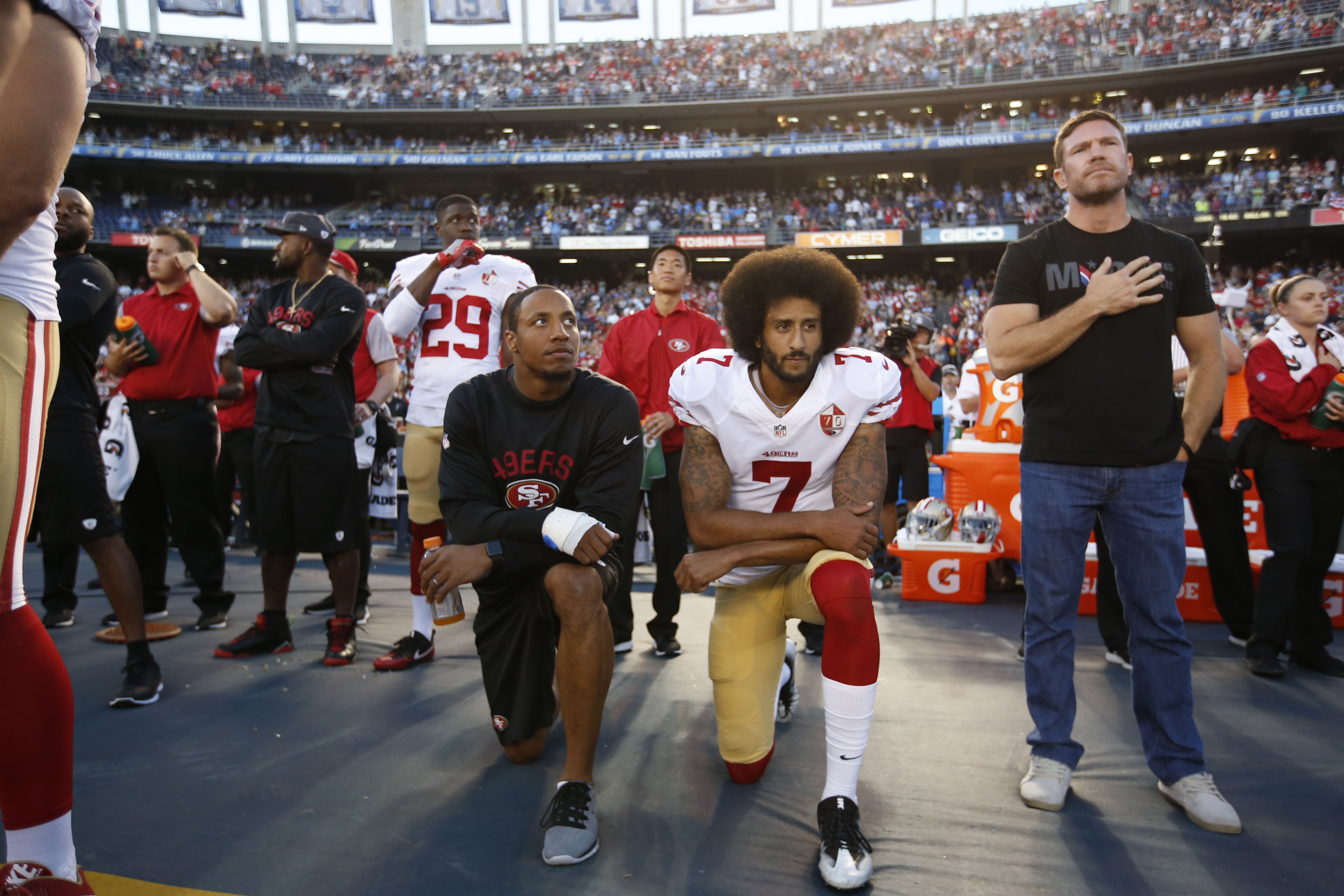 Photo: Michael Zagaris/San Francisco 49ers/Getty Images
🏈 Kaepernick kneels — The sheer magnitude of this image — what it represents, the fallout that ensued and how far beyond football it extends — make it the sports photo of the decade. In 50 years, I suspect that it will have retained its significance, while most of the other photos included here will be but distant memories.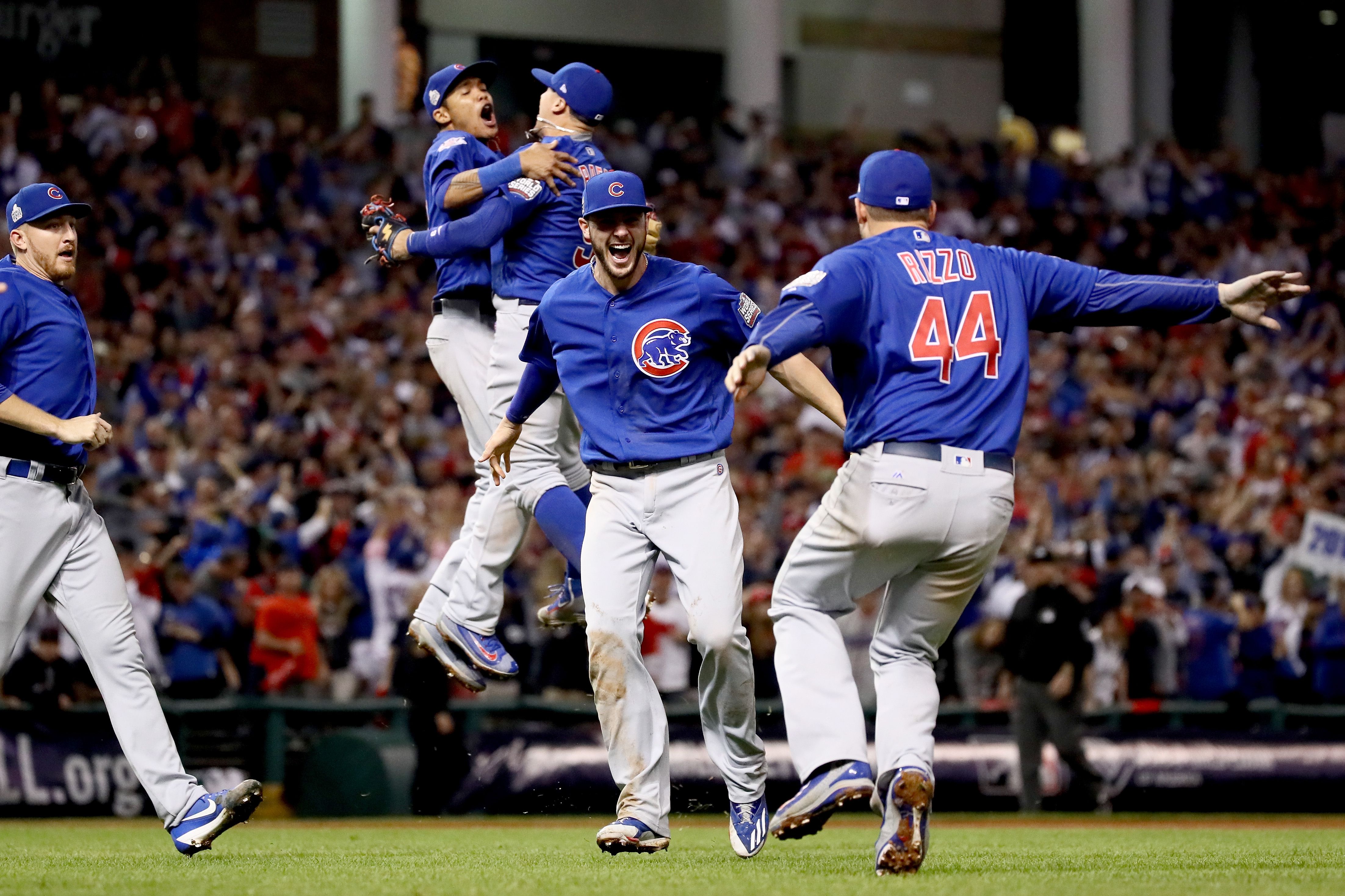 Photo: Ezra Shaw/Getty Images
⚾️ Cubs break the curse — It took 108 years, but the Cubs finally got the goat off their back and flew the W, beating the Indians in a dramatic World Series that required extra innings in Game 7. "It happened. It happened. Chicago, it happened," said first baseman Anthony Rizzo after the game.
2017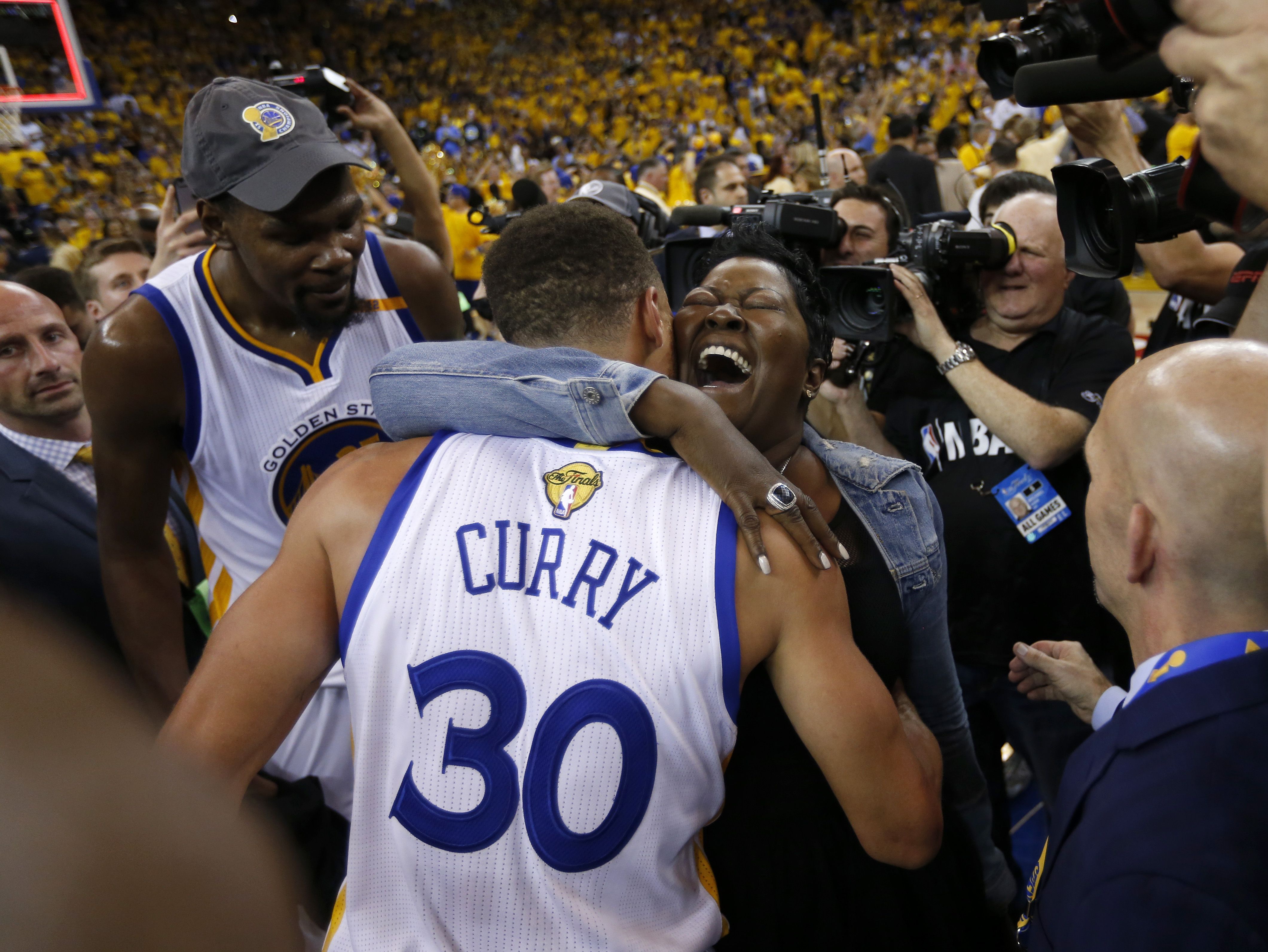 Photo: MediaNews Group/Bay Area News via Getty Images
🏀 Warriors get revenge — The 2016 Warriors were the best regular-season team ever (73-9 record) but fell to the Cavs in the Finals. So they signed Kevin Durant and got revenge in 2017, beating Cleveland 4-1 to win their second championship in three years and first of back-to-back titles with a healthy KD.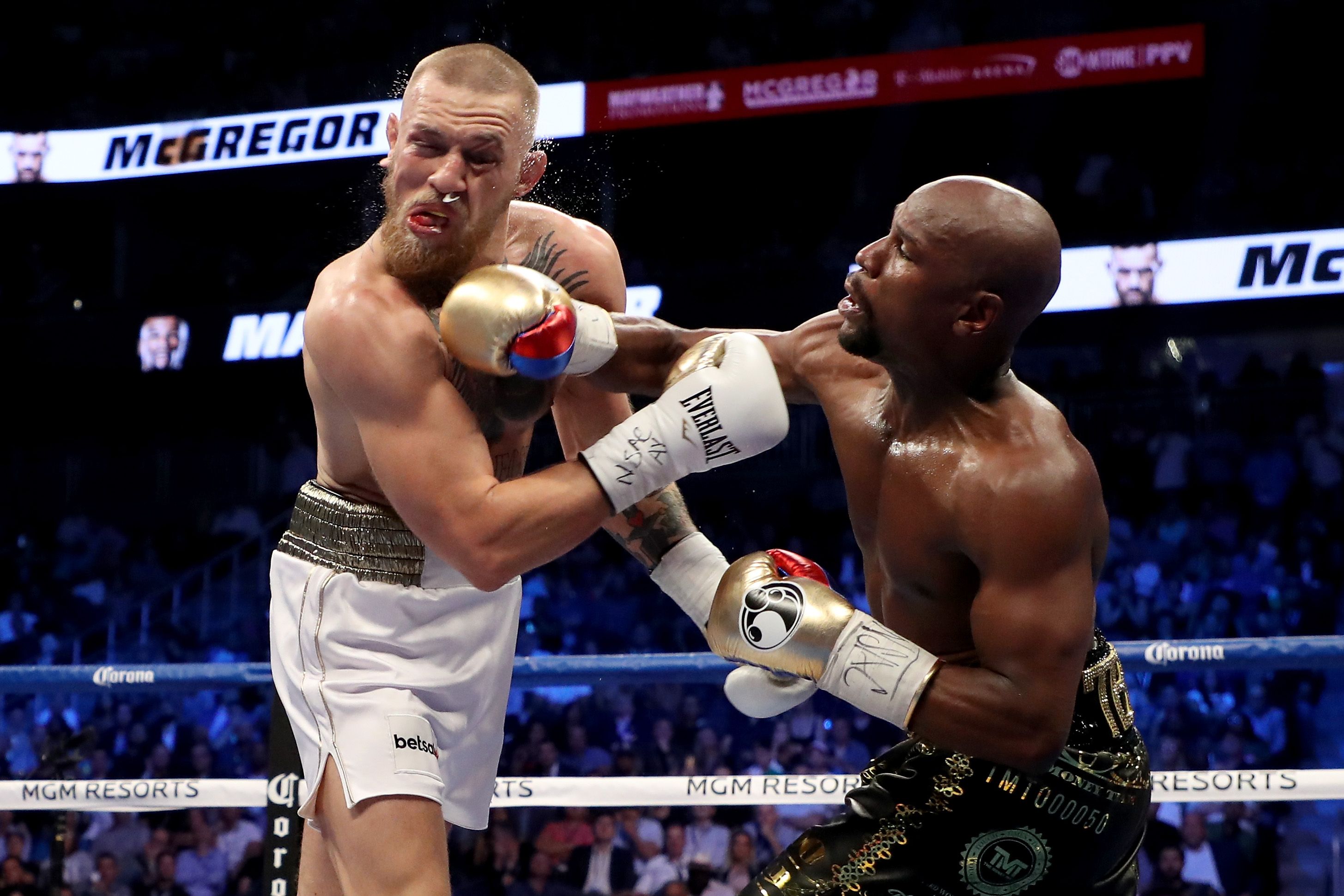 Photo: Christian Petersen/Getty Images
🥊 McGregor v. Mayweather — Floyd Mayweather came out of a tw0-year retirement to face former UFC champion Conor McGregor in arguably the most hyped fight ever. McGregor held his own, but Mayweather ultimately prevailed by TKO and pushed his record to a perfect 50-0.
2018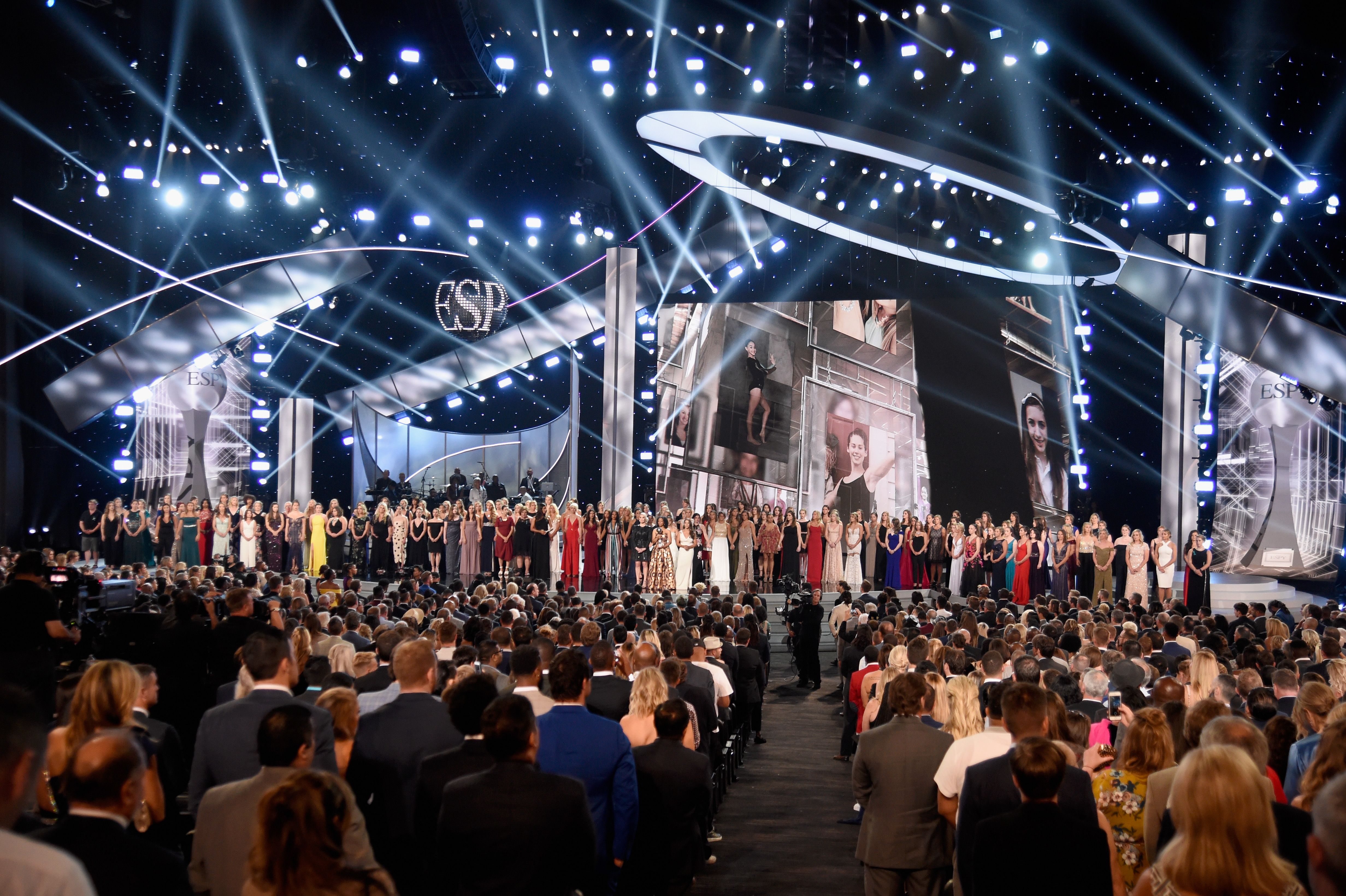 Photo: Kevin Mazur/Getty Images
❤️ Sister survivors — At the height of the "Me Too" movement, more than 140 women accepted the Arthur Ashe Courage Award at the 2018 ESPYS for speaking out about the abuse they suffered at the hands of former USA gymnastics and Michigan State doctor Larry Nassar.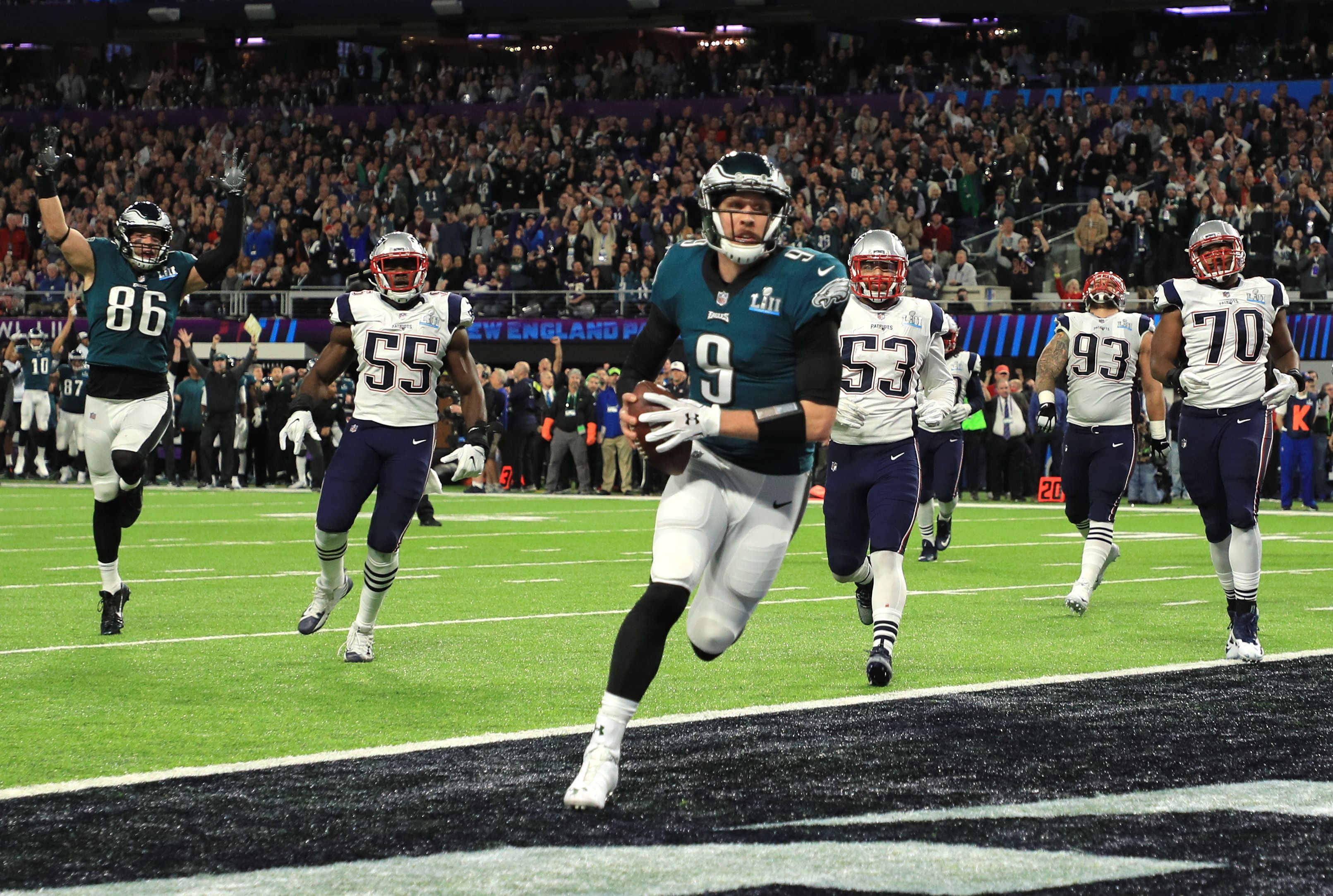 Photo: Mike Ehrmann/Getty Images
🏈 "Philly Special" — You've already seen it a million times, but you know you want to watch it again. Just an absolutely legendary play call on the world's biggest stage.
2019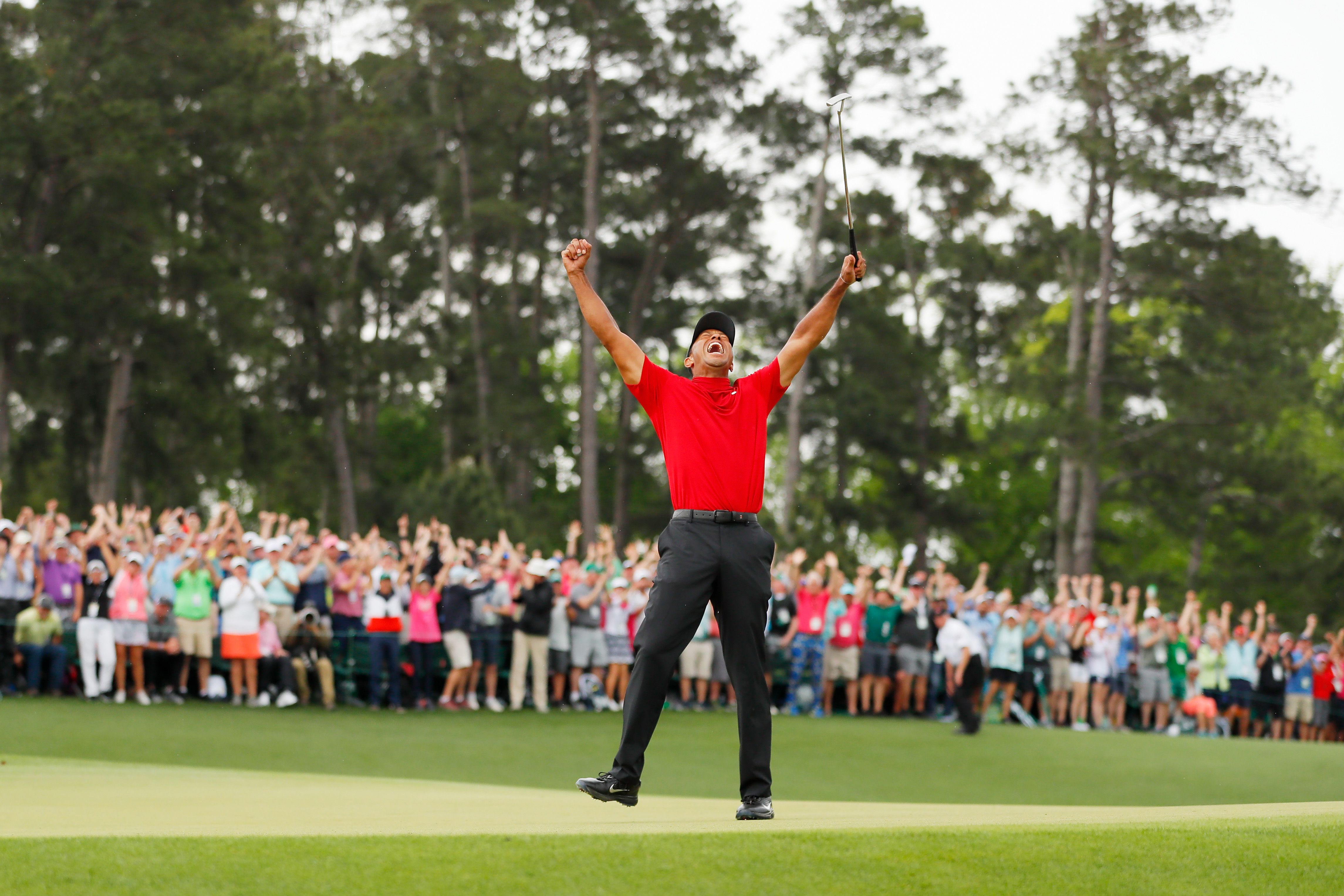 Photo: Richard Heathcote/Getty Images
⛳️ Tiger is back — In December 2009, Tiger Woods crashed his SUV outside his home, and in the ensuing months, saw his personal life and golf career hit rock bottom. Nearly 10 years later, he won the Masters — a redemption story that spanned the decade and made me cry.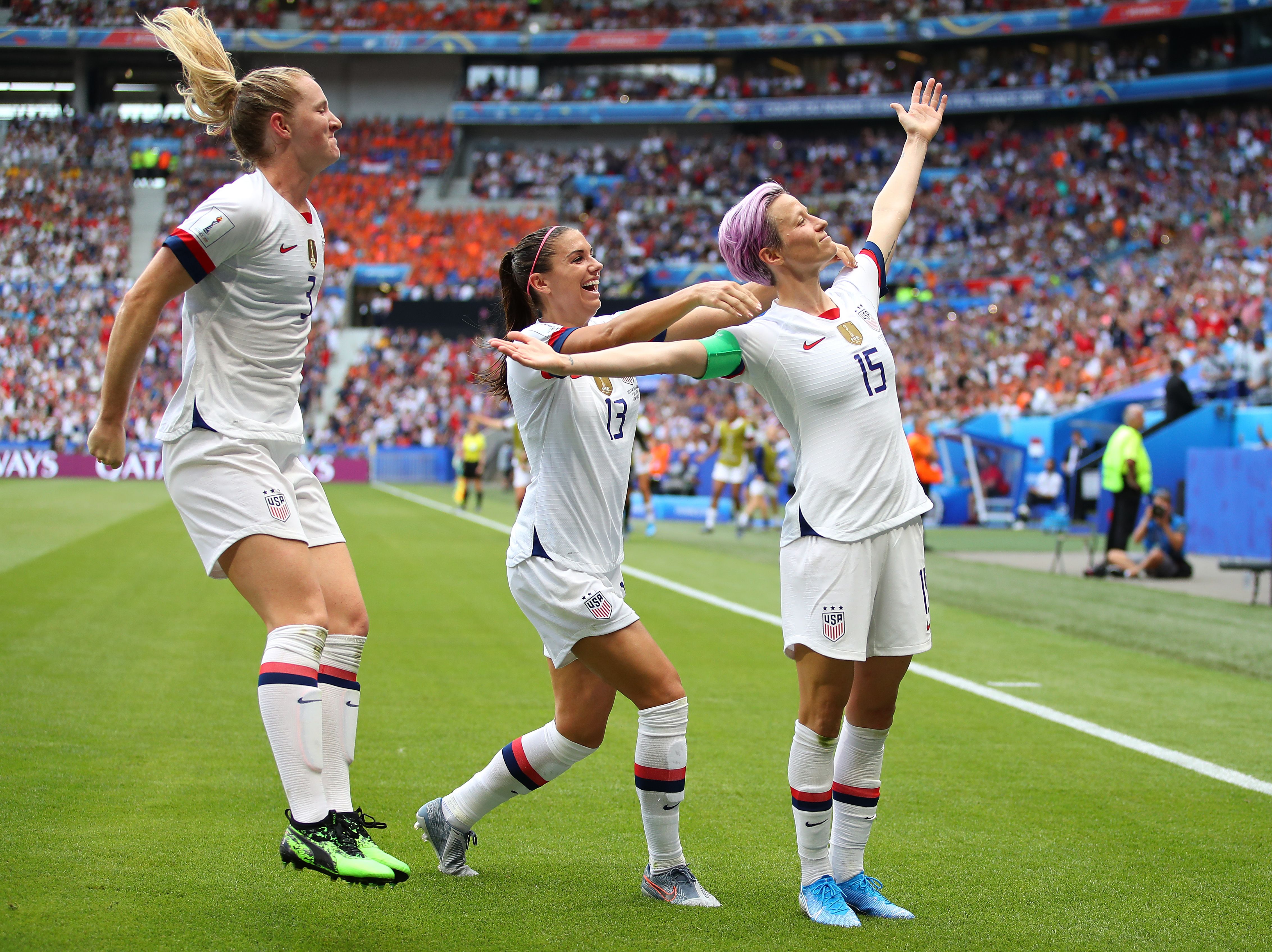 Photo: Richard Heathcote/Getty Images
⚽️ Rapinoe strikes a pose — The USWNT captured the world's attention this summer, dispatching opponents with ease — and fighting for equal pay — en route to a second straight World Cup title. Captain Megan Rapinoe won the Golden Boot (top goal scorer), as well as the Golden Ball (best player).
Talk tomorrow,
Kendall "Good to be back" Baker