Axios Sports
March 03, 2021
👋 Good morning! Let's sports.
🎓 13th grade: The Kentucky Senate has passed a bill that would allow high school seniors to stay for another year of school while also playing sports.
Today's word count: 1,620 words (6 minutes).
1 big thing: ⚽️ The state of MLS expansion
MLS training camps open this week, giving the league's 27 teams six weeks to prepare for the 2021 season, set to kick off April 17, Axios' Jeff Tracy writes.
The state of play: MLS expansion continues to be fast and furious. Austin FC will debut this season, followed by Charlotte FC (2022) and St. Louis SC (2023) in the next couple years.
Yes, but: Sacramento Republic FC, a nine-year-old team in the United Soccer League (one level below MLS) that was set to join MLS in 2023, has hit a major roadblock in its expansion efforts.
Ron Burkle, co-owner of the Pittsburgh Penguins, had been attached as the lead investor for Sacramento's expansion team since 2019. But he backed out last week, citing pandemic-related costs and delays.
Sacramento expansion isn't dead in the water, but they'll have to find another investor to pony up the enormous expansion fee (St. Louis cost $200 million; Charlotte cost $325 million).
The big picture: MLS launched with 10 teams in 1996 (nine still exist), before growing to 16 teams by 2010 and 22 teams by 2017. Since then, at least one new team has debuted every year:
2018: LAFC
2019: FC Cincinnati
2020: Inter Miami, Nashville SC
2021: Austin FC
2. 🏀 Colgate broke the algorithm
Colgate, a tiny school in upstate New York that's never been ranked in the Top 25, currently finds itself at No. 9 in the NET rankings, Jeff writes.
Reminder: NET (NCAA Evaluation Tool), which replaced the RPI in 2018 as the NCAA's primary ranking system, evaluates teams on two factors:
Team value index rewards teams for the strength of their wins.
Adjusted net efficiency measures performance based on teams' offensive vs. defensive efficiency, adjusted for opponent and location.
The state of play: Colgate (11-1) has been great this year, averaging the second-most points per game and fourth-best scoring margin in the nation. But if you're thinking No. 9 seems high, you're not wrong.
The fluky ranking is a result of the pandemic, which led the Patriot League to organize teams into mini-conferences, where they only played their neighboring schools as a way to limit travel.
As a result, the Raiders have played just 12 games, all against the same three opponents: Army, Boston University and Holy Cross.
What to watch: Despite Colgate's impressive NET ranking, the Raiders will likely have to win their conference tournament to make the field.
The Patriot League tournament starts tonight, and Colgate is the No. 2 seed behind Navy (15-2). Their first game will be Saturday's quarterfinal against the winner of No. 7 Lehigh vs. No. 10 BU.
Player to watch: Senior guard Jordan Burns (17.1 pts, 4.5 reb, 5.6 ast)
Of note ... Colgate has made the tournament just three times in school history, but a bunch of players on this year's team made the trip in 2019 when the Raiders narrowly lost to Tennessee in the first round.
3. 🚀 Olympians launch women's media platform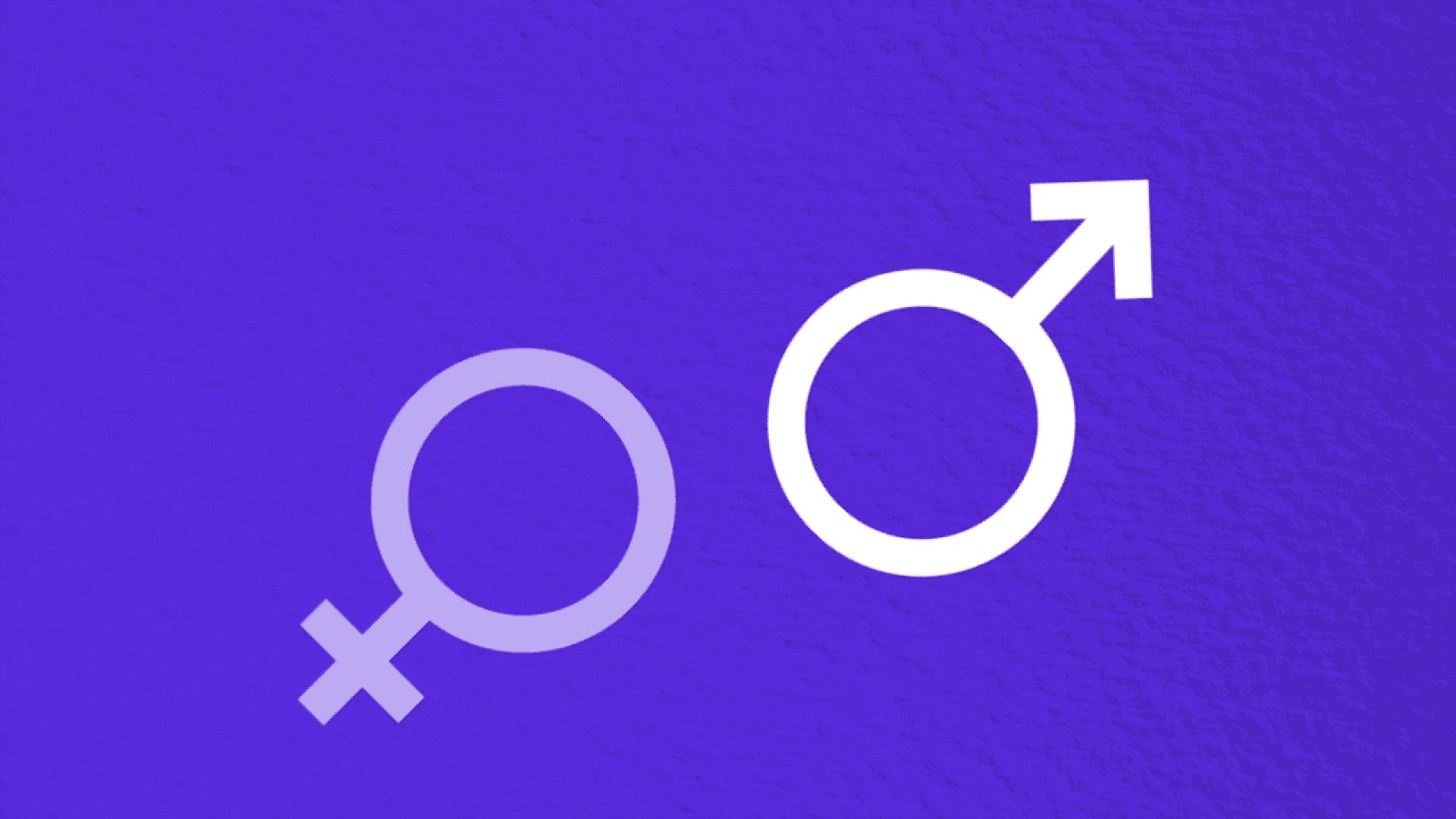 Four Olympic gold medalists are launching Togethxr, a media platform aimed at celebrating millennial and Gen Z female athletes.
The Olympians: Soccer player Alex Morgan, snowboarder Chloe Kim, swimmer Simone Manuel and basketball player Sue Bird.
The financing: Togethxr is funded and operated by private equity-backed holding company Magnet Companies.
🍿 Coming soon: "Fenom," the story of 17-year-old boxing star Chantel Navarro will debut this spring alongside "Kaikaina," which follows a collective of young Hawaiian surfers.
The big picture: Togethxr's launch comes at an exciting time for women's sports, with ratings spikes (WNBA), female ownership groups (NWSL) and startup leagues (Athletes Unlimited) creating lots of buzz.
Yes, but: Despite increased viewership and business opportunities, women's sports still received just 4% of U.S. sports media coverage as of 2019 — something Togethxr wants to help change.
The last word: "Growing up I didn't have posters of female athletes, which wasn't because I didn't watch sports," Morgan told NYT. "I just didn't know enough about female athletes to put them on my wall and idolize them."
More women's sports...
4. 👟 Why track records keep falling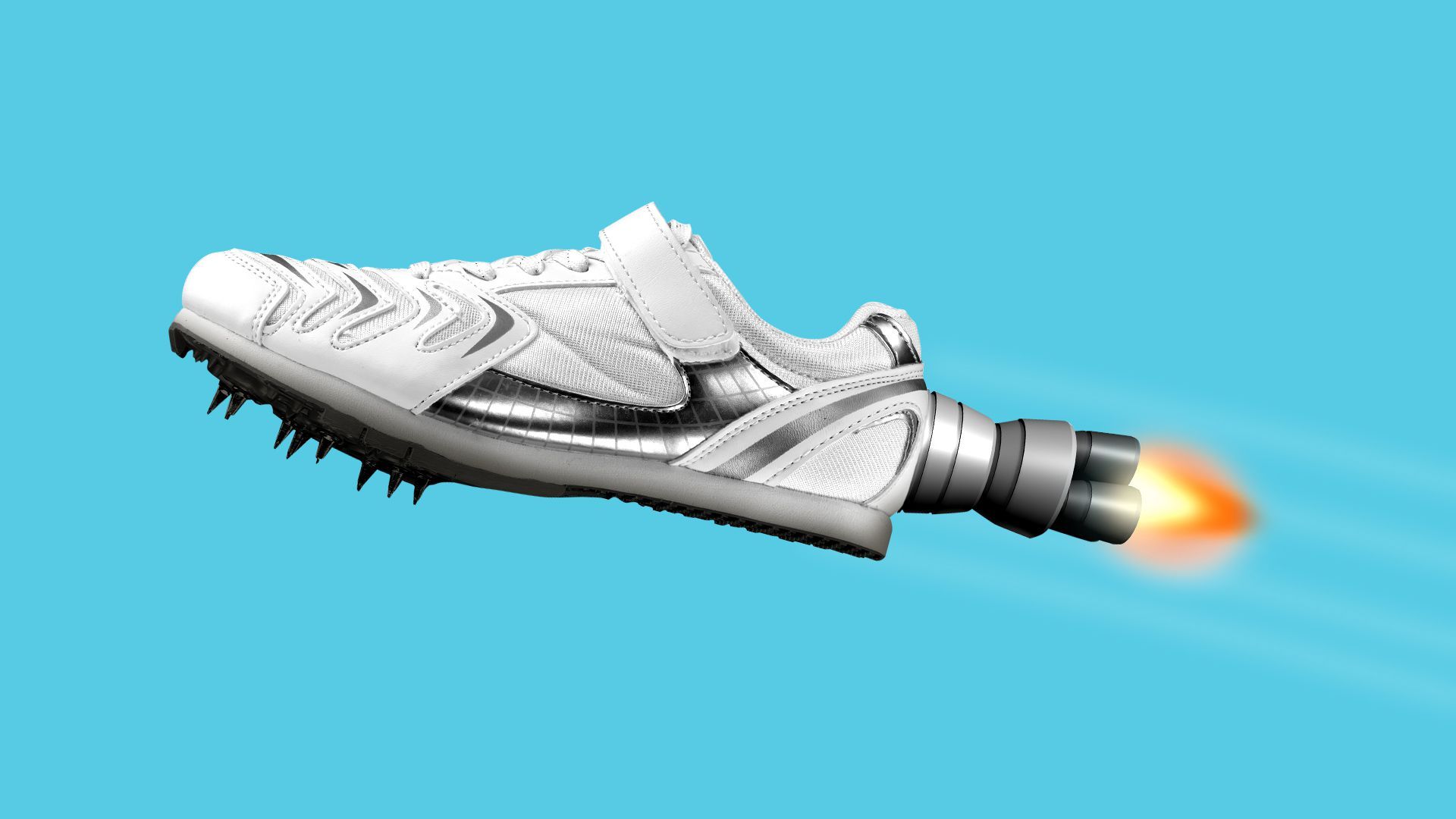 As track seasons have started up again, records have fallen at a blistering pace, Jeff writes.
No fewer than seven NCAA, national and world records — in distances ranging from 800 meters to two miles — fell in just a one-week span in early February.
Sprinters joined in the fun, too. American Grant Holloway set the 60-meter hurdles world record (7.29 seconds) last week, breaking a 27-year-old mark.
Why it matters: Though most of these records were aided by the recent innovation in running shoes, the unique training landscape provided by the pandemic seems to be playing a role, too.
The shoes ... Eliud Kipchoge in 2019 broke two hours in the marathon — a previously unfathomable feat even for the world record holder (2:01:39).
His time didn't count, not only because the event was specifically designed for him to smash the record, but because of the prototype Nike Alphafly shoe he was wearing.
The shoe improves efficiency by ~4% thanks to new sole technology, and while Kipchoge's version wasn't legal, Nike and others have since honed the design to comply with World Athletics' specifications.
The training ... These shoes expand the limits of what athletes can achieve, but the impact of runners' ability to train without interruption over the past year shouldn't be overlooked.
"A lot of these college kids had a chance this year to spend serious time at altitude. I trained for two months with a group at altitude one summer and had the best season of my life."
— Ben Stern, former D-I runner
The bottom line: Technology has made new feats possible in track and field — and training changes brought about by the pandemic have created lightning in a bottle so far this season.
Go deeper: The race to catch Nike (Axios)
5. ⚾️ Francona's son: "My father lied" about Callaway
The Indians reportedly knew more than they let on regarding former pitching coach Mickey Callaway's years-long pattern of inappropriate sexual behavior, Jeff writes.
The backdrop: The Athletic published a report (subscription) last month detailing how Callaway, currently the Angels pitching coach, "aggressively pursued at least five women who work in sports media."
The Angels suspended Callaway — formerly the Indians pitching coach (2013–17) and Mets manager (2018–19) — for the duration of MLB's ongoing investigation.
On Tuesday, The Athletic published a follow-up amid a flood of additional allegations.
The backdrop: Indians president Chris Antonetti and manager Terry Francona previously contended last month's report was the first they'd heard of Callaway's behavior.
Yes, but: One of the new accounts concerns an angry husband who, in 2017, repeatedly called the Indians to complain about the "pornographic material" Callaway had sent the man's wife.
Those calls were allegedly brought to Antonetti and Francona's attention, contradicting their original claim.
What they're saying: Francona's son, Nick, a former Dodgers and Mets executive, criticized his father's decision to keep quiet.
"My father lied to me and said he didn't know. ... I have always tried to stand up for what I felt was right, even when it wasn't easy. In this case, that means acknowledging that my own father and his colleagues are clearly in the wrong."
— Nick Francona
The big picture: This is the latest example of what is clearly a systemic issue within Major League Baseball. Now-former Mets GM Jared Porter was fired amid similar allegations in January.
6. 📊 By the numbers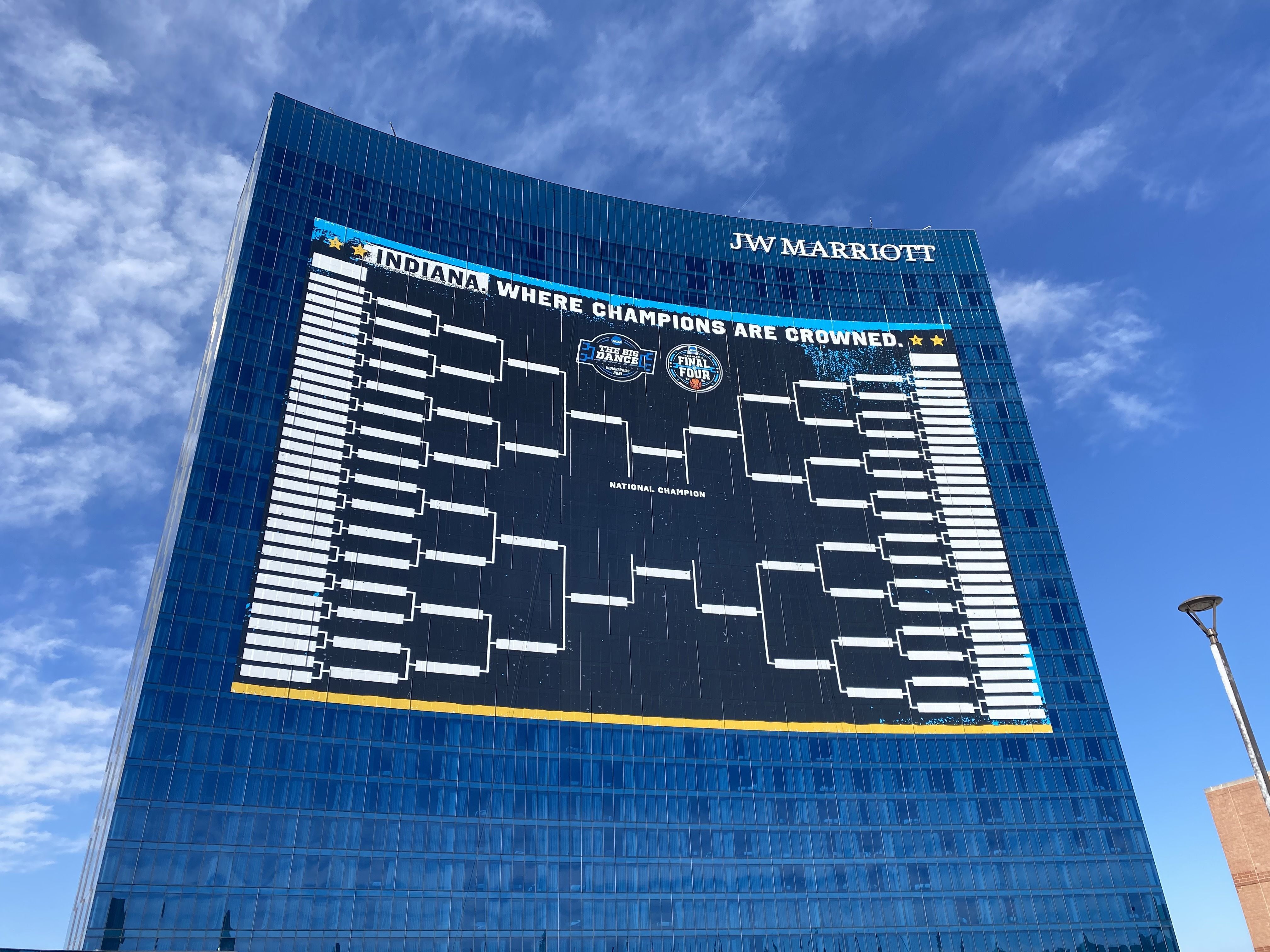 🏀 47,000 square feet: The JW Marriott in downtown Indianapolis unfurled an enormous 47,000 square-foot March Madness bracket.
⚽️ 21 straight: Manchester City beat Wolves, 4-1, to win the club's 21st straight match in all competitions. Truly unbelievable streak.
🏀 23 points: No. 4 Illinois destroyed No. 2 Michigan, 76-53, despite being without POY candidate Ayo Dosunmu. Absolute beatdown in Ann Arbor.
🏒 200 minutes: Lightning goalie Andrei Vasilevskiy has gone 200 minutes without allowing a goal. Three straight shutouts.
🐐3 hours of GOATS: On Sunday, ESPN will air a three-hour docuseries called "GOATs," featuring interviews with some of the greatest athletes ever, including the late Kobe Bryant. Watch the trailer.
7. 🌍 Photos 'round the world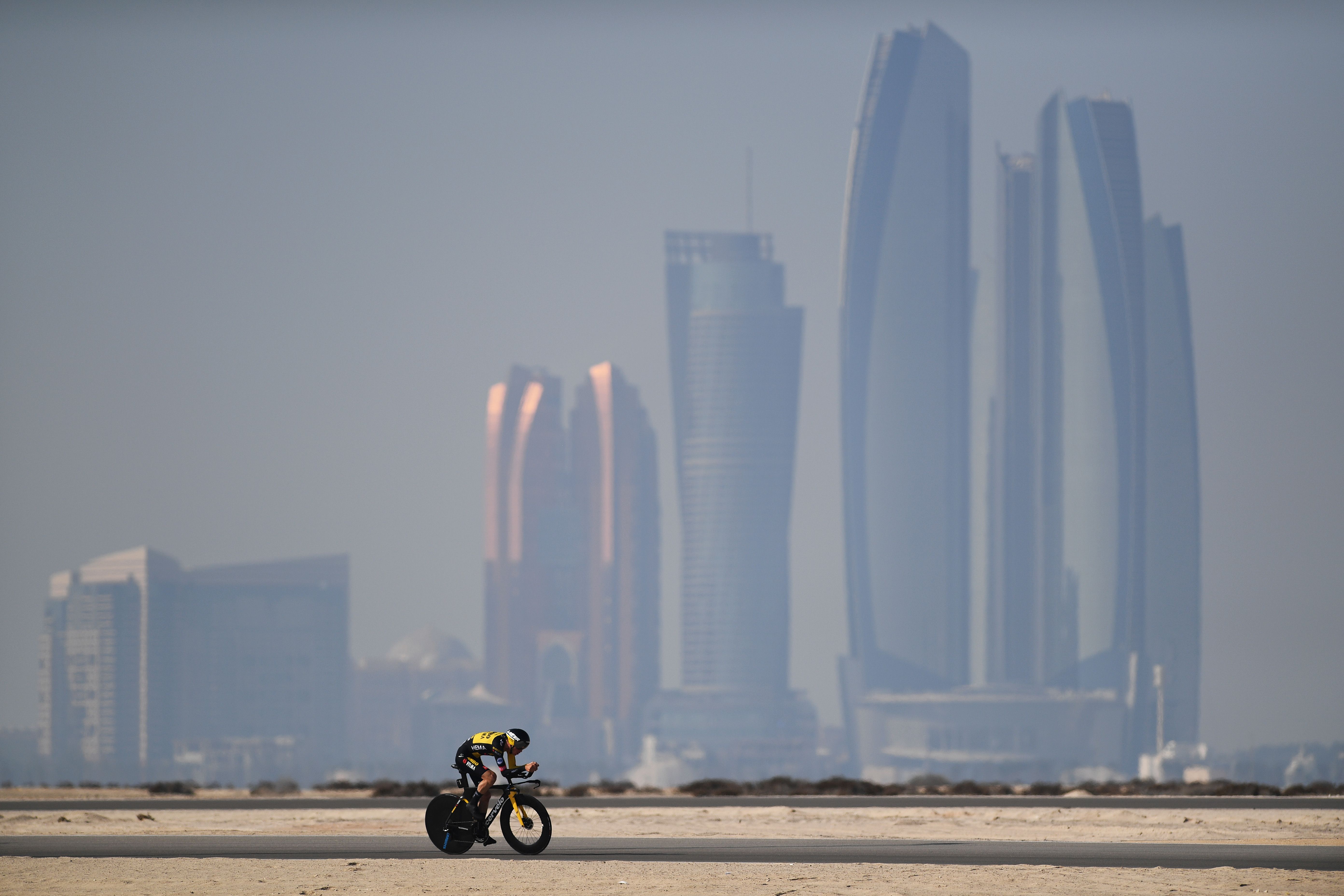 ABU DHABI, U.A.E. — Tour de France champion Tadej Pogačar won the UAE Tour on Saturday. The future's bright for the 22-year-old Slovenian.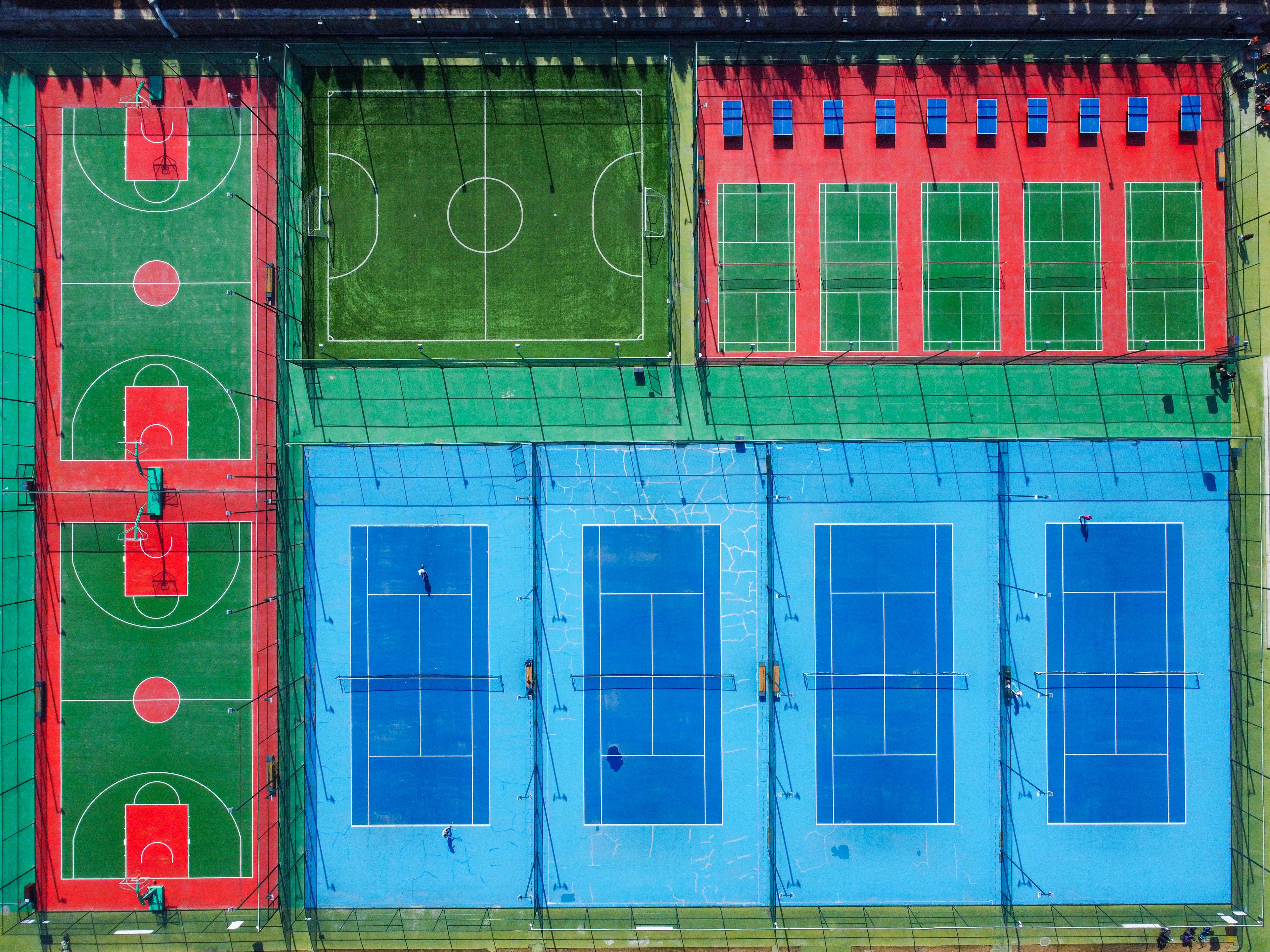 YUNCHENG, China — An aerial view of a sports park in Yuncheng, home of the famous Yuncheng Salt Lake. Love the ping pong tables.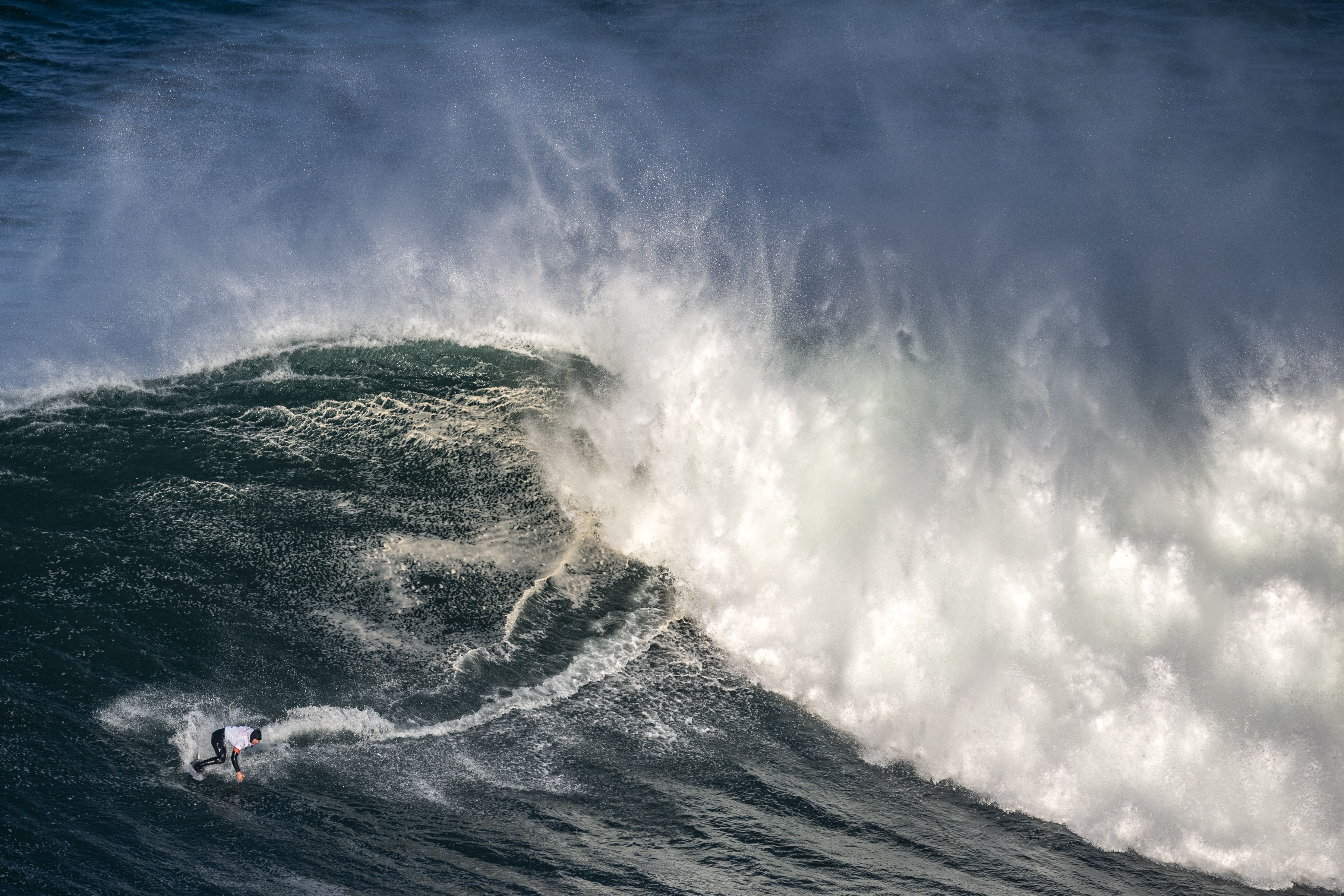 NAZARÉ, Portugal — Big wave season (October–March) is winding down in Nazaré, the Portuguese fishing village that's home to the world's tallest waves.
8. 📆 March 3, 1875: Indoor ice hockey is born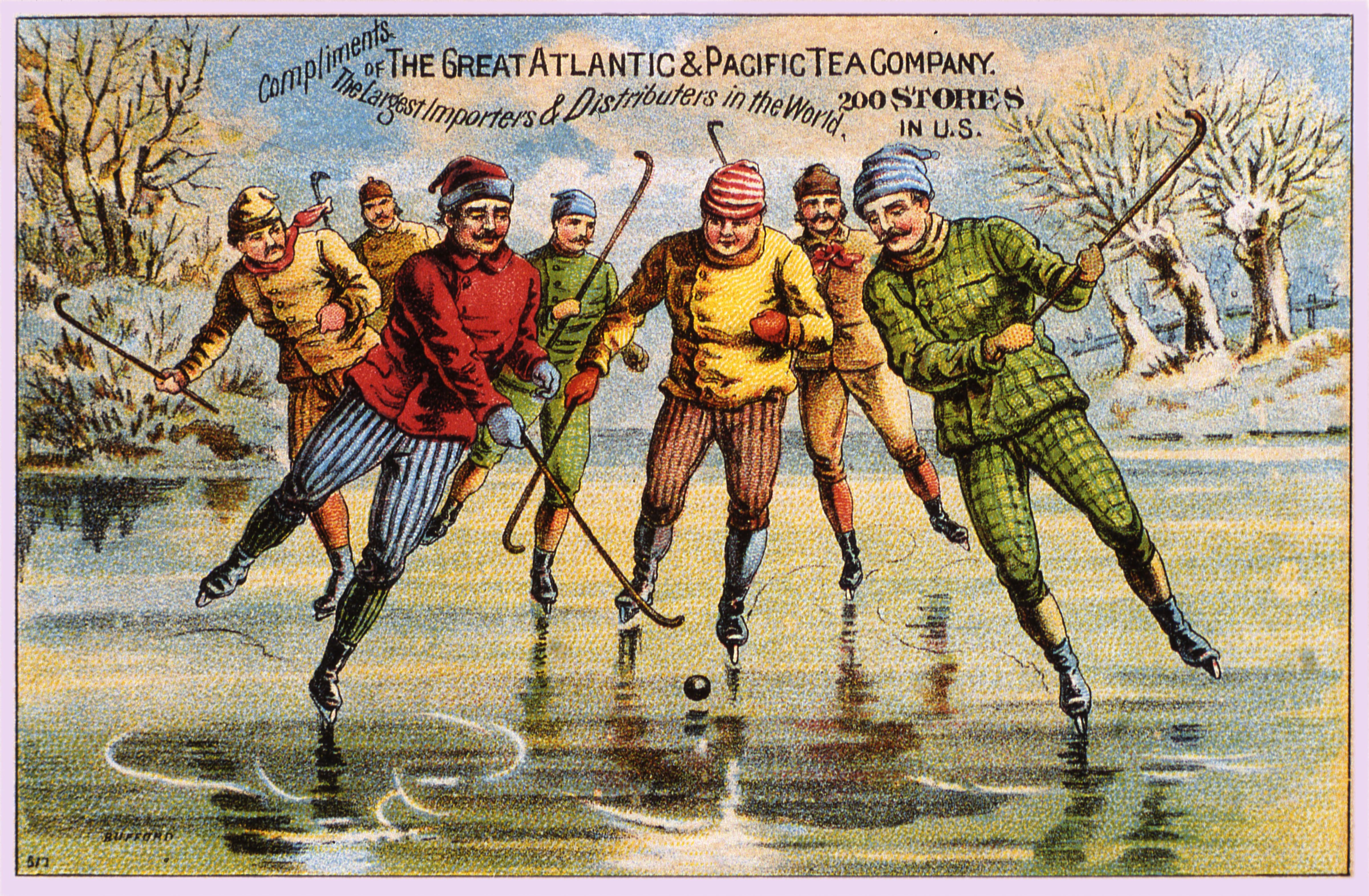 146 years ago today, the first organized indoor ice hockey game took place at the Victoria Skating Rink in Montreal.
The backdrop: Prior to moving indoors, ice hockey was a casual outdoor game played on frozen ponds, with no set dimensions or number of players per side.
The Victoria Skating Rink was snug, so teams were limited to nine players each.
The hockey "ball" was replaced by a square, wooden disk (puck), which was easier to control and safer for players and spectators.
The "father of ice hockey": The game was organized by Montreal resident and future McGill University law student James Creighton.
In 1877, Creighton published the rules of the game, known as the Montreal Rules.
That same year, he became the captain of the first organized ice hockey team, the McGill University Hockey Club.
The big picture ... Hockey, traditionally played on grass with a stick and a ball, traces its roots all the way back to ancient Greece, Egypt and Persia. It remains popular in this form, now called field hockey.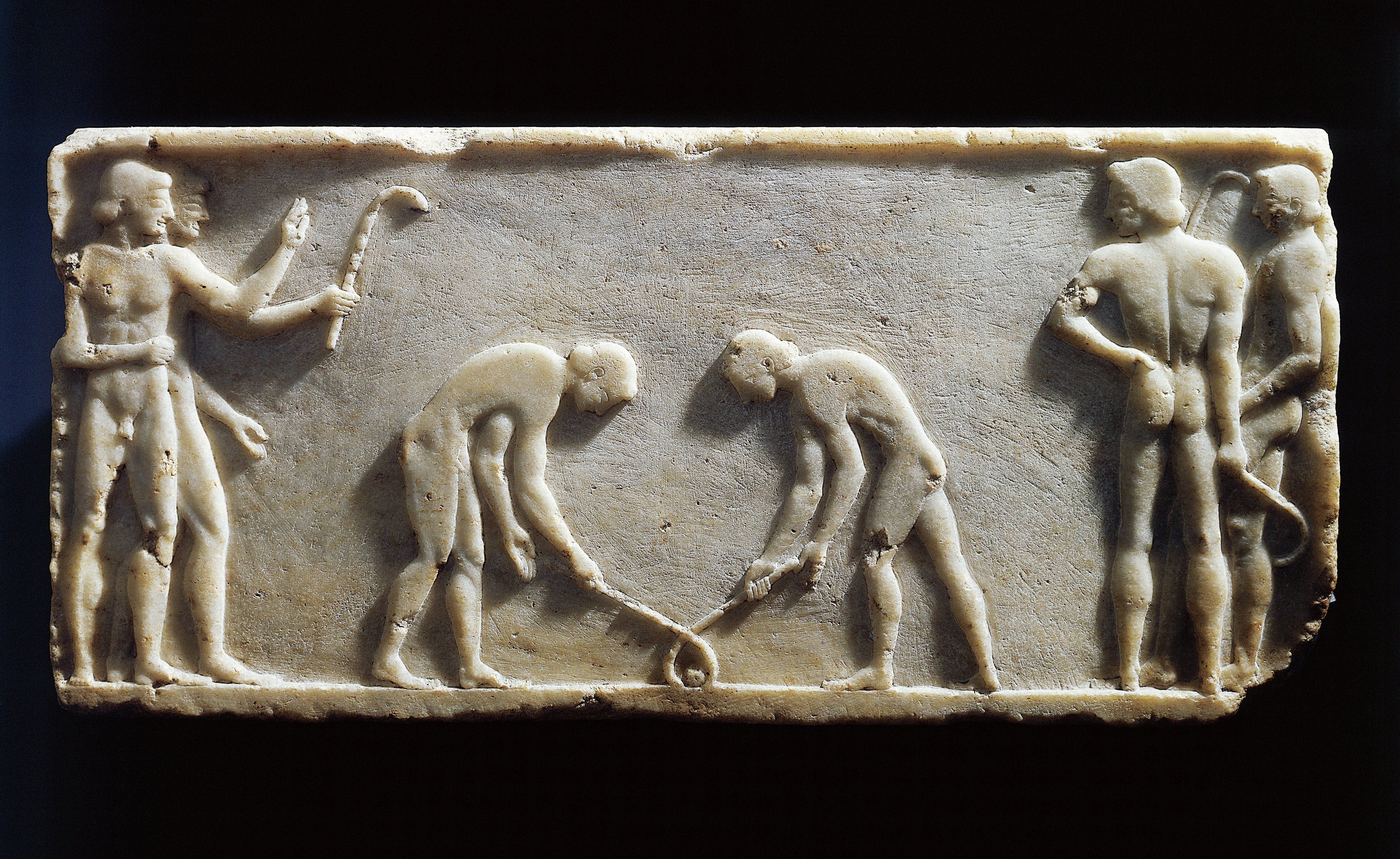 9. 🏀 College hoops trivia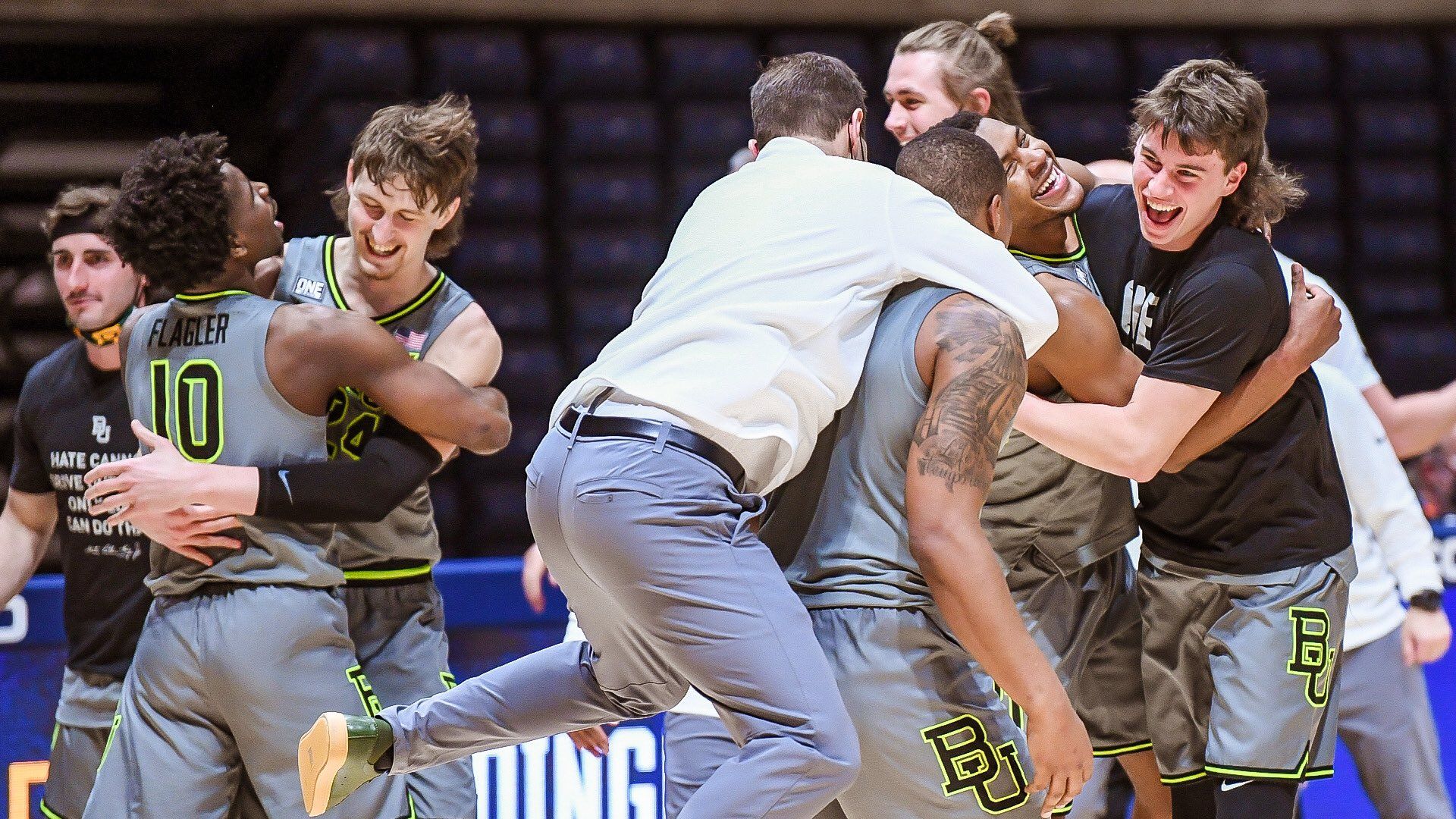 No. 3 Baylor beat No. 6 West Virginia, 94-89 (OT), to clinch its first conference title since winning the 1950 Southwest Conference championship.
Question: Which of the following schools was never a member of the Southwest Conference?
(A) SMU
(B) Oklahoma
(C) Texas Tech
(D) Arkansas State
Answer at the bottom.
10. 🇷🇺 1 Russian thing: Regball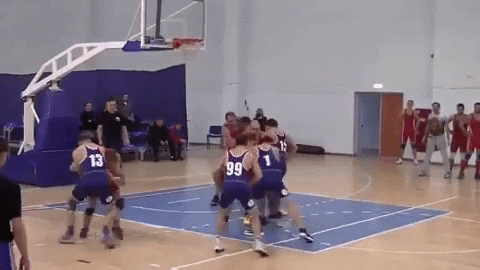 Regball is a basketball-wrestling hybrid sport that's played in Russia.
How to play: According to the Russian Regball Federation, "Rules are very simple: everything is allowed, except for foot pegs, shocks in the back and a clear provocation to the collision."
Talk tomorrow,
Kendall "Madness already" Baker
Trivia answer: (D) Arkansas State