Axios Sports
August 29, 2022
👋 Good morning! I hope you had as enjoyable a weekend as Mariners rookie Julio Rodríguez, who signed an extension on Friday worth a minimum of $210 million. We'll go deeper tomorrow.
Today's word count: 1,655 words (6 minutes).
Let's sports...
1 big thing: 👑 Serena's last dance
Make sure you're by a TV tonight for Serena Williams' first-round match at the U.S. Open. It could be the last time we ever get to see the GOAT in action.
Catch up quick: Williams, 40, said earlier this month that she plans to "evolve away from tennis" after the U.S. Open. Thus, each match could be her last.
What they're saying: "When Serena was playing in the past, the atmosphere already was electric, so I can't imagine what it'll be out there now," said 17th seed Caroline Garcia.
By the numbers: Williams' dominance has been unmatched since winning her first of an Open Era-record 23 Grand Slam titles at this very tournament 23 years ago, when she was just 17.
The big picture: Williams has been on a quest to pass Margaret Court's all-time record of 24 Grand Slam titles since winning the 2017 Australian Open. But despite reaching four finals since then, she remains stuck on 23.
The bottom line: Win or lose tonight — or at any other point during this tournament — Williams' legacy is already set in stone. Now is the time to simply soak in the final moments of one of the greatest athletic careers we'll ever have the pleasure of witnessing.
Go deeper:
2. 🎾 U.S. Open preview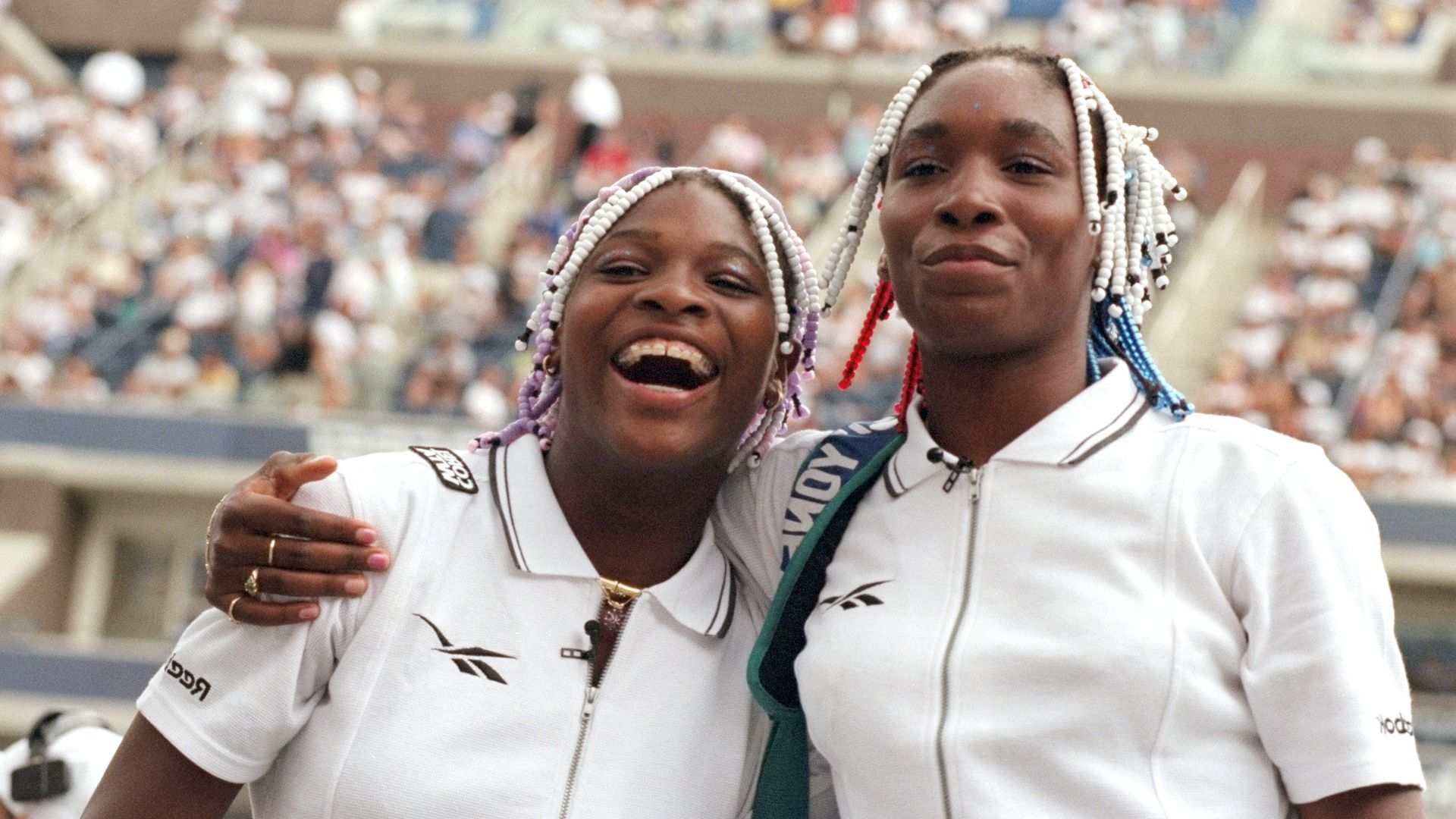 3. ⚡️ Lightning round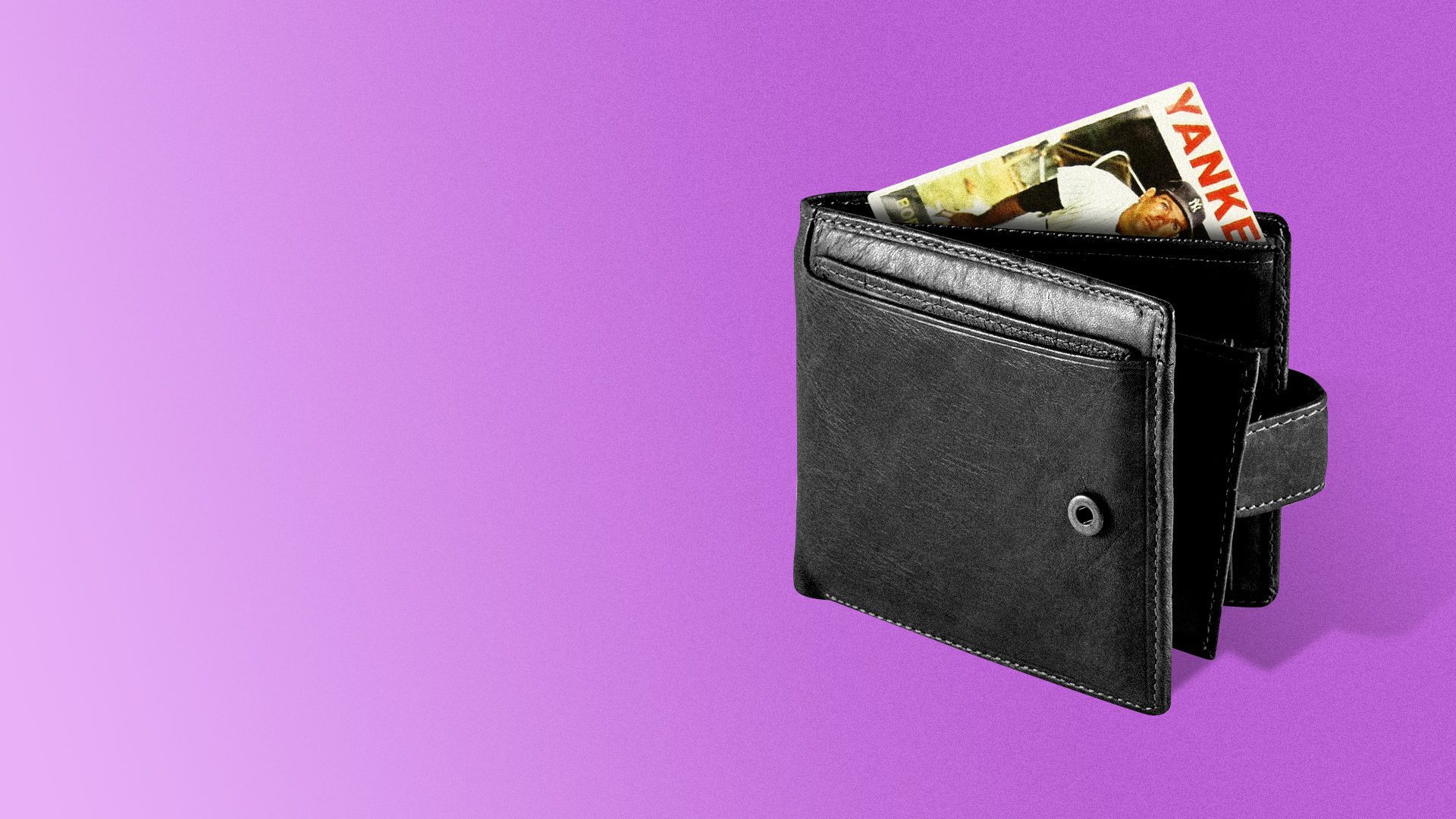 💵 Record-breaking sale: A 1952 Topps Mickey Mantle card sold at auction on Sunday for $12.6 million, by far the most ever paid for a sports card ($7.25m million) or memorabilia ($9.3 million).
🏀 WNBA semis: The Storm beat the Aces, 76-73, and the Sun beat the Sky, 68-63, to take 1-0 leads in their best-of-five semifinal series. With 12 assists, Storm guard Sue Bird (342) passed Hall of Famer Lindsay Whalen (341) for the most playoff assists in WNBA history.
⚾️ MiLB union? The first step in the potential unionization of minor leaguers came Sunday night, when the MLBPA sent out voting cards to authorize the player's union as their collective bargaining representative, ESPN reports.
🏁 Max wins again: Max Verstappen won the Belgian Grand Prix in historic fashion, becoming the first driver in 60 years to win consecutive races when starting outside the top 10 in the grid. It was his third straight win, and ninth in 14 races this season
🙏 Stable condition: Commanders rookie RB Brian Robinson was hospitalized with non-life-threatening injuries on Sunday after being shot multiple times during a possible attempted robbery.
🏈 Araiza cut: The Bills cut rookie punter Matt Araiza two days after he was accused in a lawsuit of gang-raping a 17-year-old girl last year at San Diego State. Yes, but: The team first learned of the allegations a month ago, only cutting him after the news went public.
4. ⛳️ The summer of Rory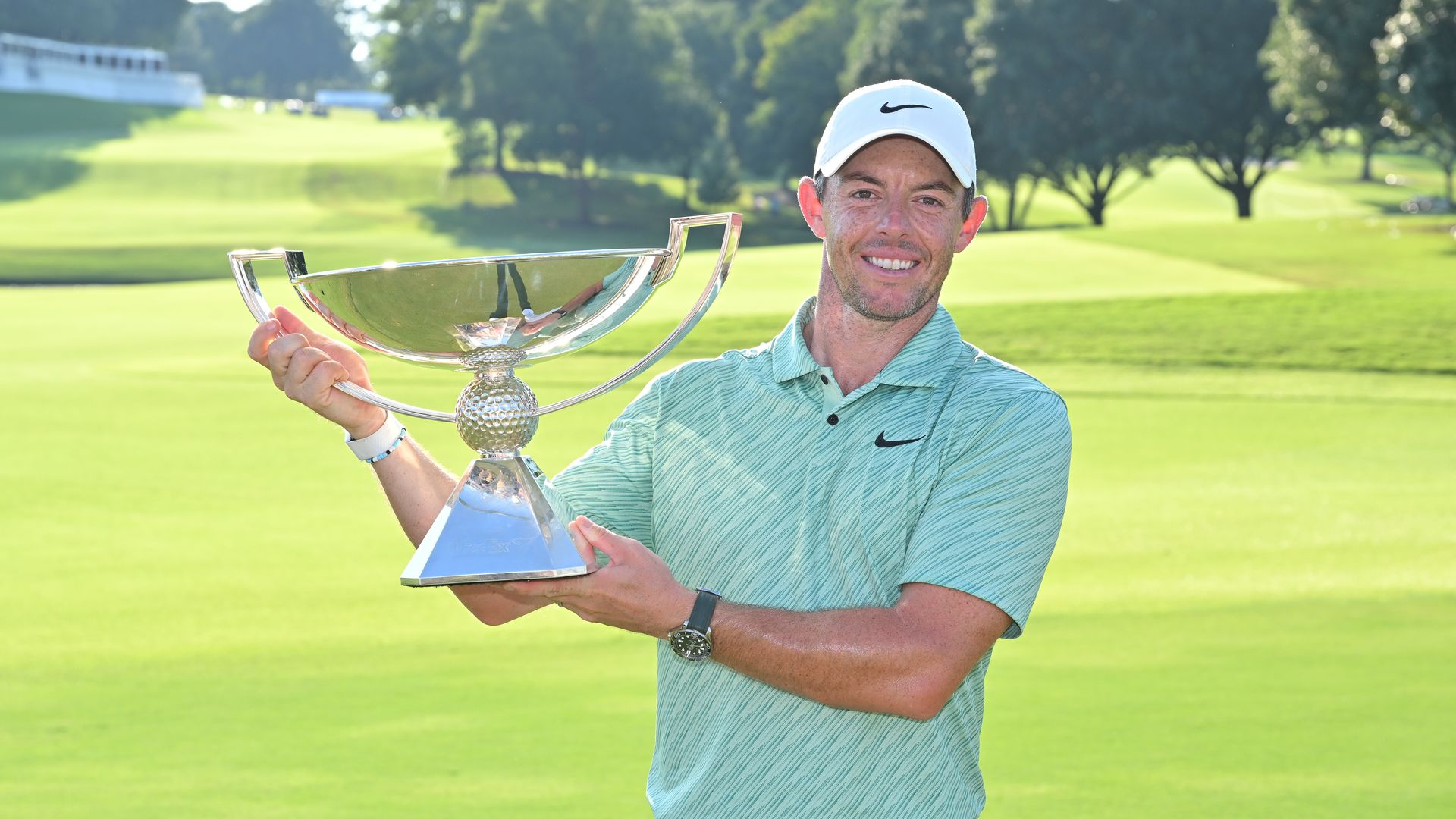 Rory McIlroy (-21) erased a six-stroke deficit against Scottie Scheffler (-20) on Sunday to win the Tour Championship, pocketing a record $18 million prize.
Why it matters: That was the largest final-round comeback in Tour Championship history, helping McIlroy become the first-ever three-time winner of the FedEx Cup.
Recap: Entering Sunday, Scheffler looking primed to complete one of the best seasons in recent memory.
But his conservative play led to three quick bogeys while McIlroy — paired with Scheffler in the final grouping — birdied four of the first seven holes to catch Scheffler atop the leaderboard.
McIlroy's putting was excellent all day, and never more clutch than his 31-foot birdie on No. 15 to regain a share of the lead.
One more bogey from Scheffler on No. 16 was all McIlroy needed, as he parred the final three holes to complete the comeback victory.
The big picture: McIlroy spent all season defending the PGA Tour against LIV Golf while fighting for changes that include larger purses and better competition.
Less than a week after those changes were announced, he won the Tour's biggest prize over the world's No. 1 golfer. Sometimes, truth really is stranger than fiction.
What he's saying: McIlroy didn't equivocate when asked how satisfying it was to win this year's FedEx Cup:
"It means an awful lot. I believe in the game of golf. I believe in this Tour in particular [and its] players. It's the greatest place in the world to play golf, bar none."
5. 🇮🇪 Football's return to Ireland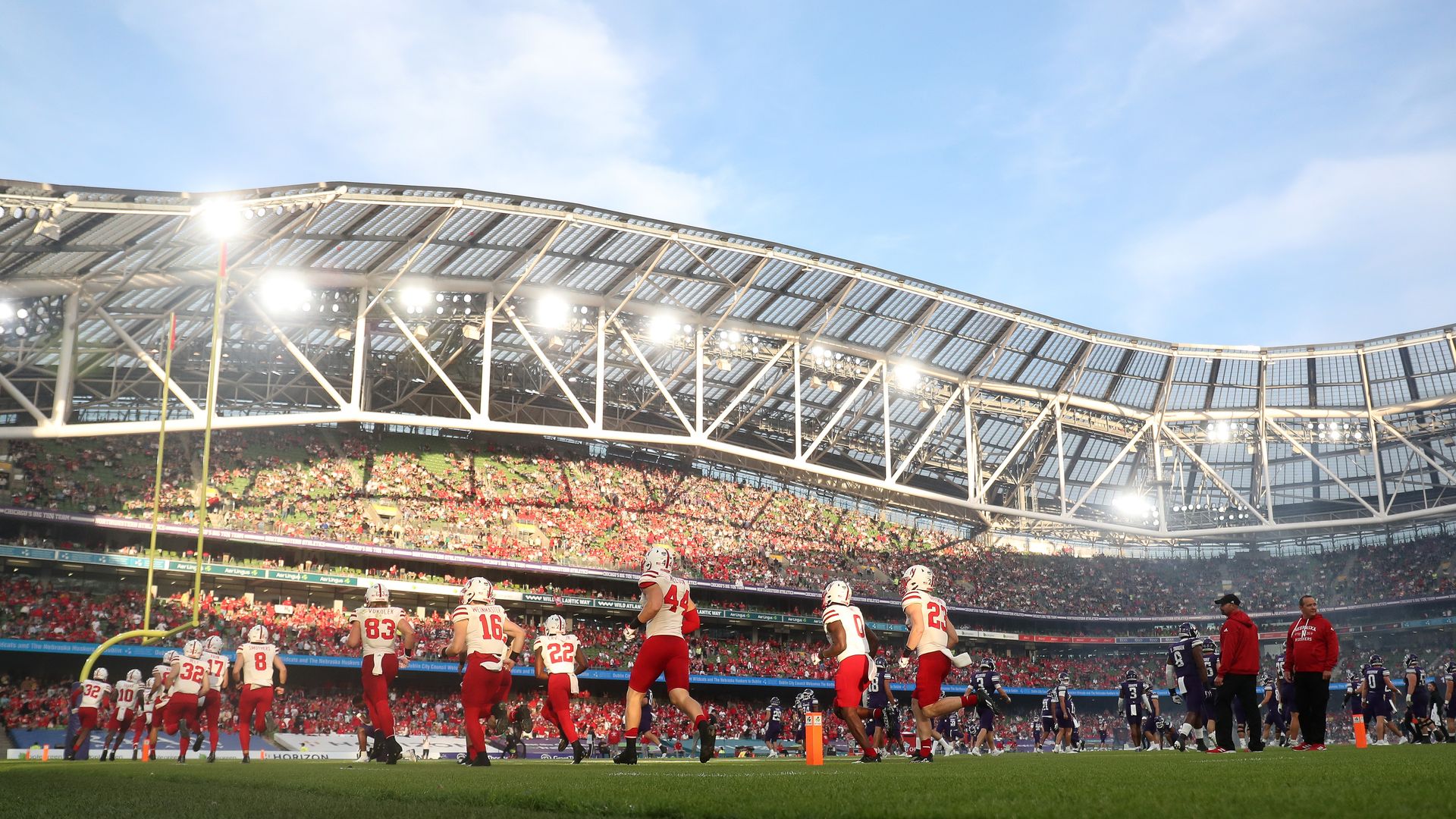 Northwestern beat Nebraska on Saturday, 31-28, at Dublin's Aviva Stadium, home to Ireland's national rugby and soccer teams.
Why it matters: It was the first college football game in Ireland since 2016, and seventh overall dating back to 1988.
Game recap: The Huskers were in great shape after scoring to go up 28-17 midway through the third. Then Scott Frost, who's now an abysmal 15-30 in four-plus seasons as the coach, opted for an onside kick. Northwestern recovered and scored the game's final 14 points.
Wild stat: This was Nebraska's seventh consecutive loss, all by single digits — the longest such streak by a major college team in the AP poll era (1936).
The silver lining? Fans in attendance were treated to free beer for two hours when the stadium's payment system went down.
The big picture: This was the first of a five-game series in Ireland planned for the next five years, the brainchild of a Notre Dame alum who attended the 1996 game and thought it could work as an annual event.
Notre Dame and Navy will meet next year, followed by three as-yet-unannounced games 2024 through 2026.
The thrill of victory...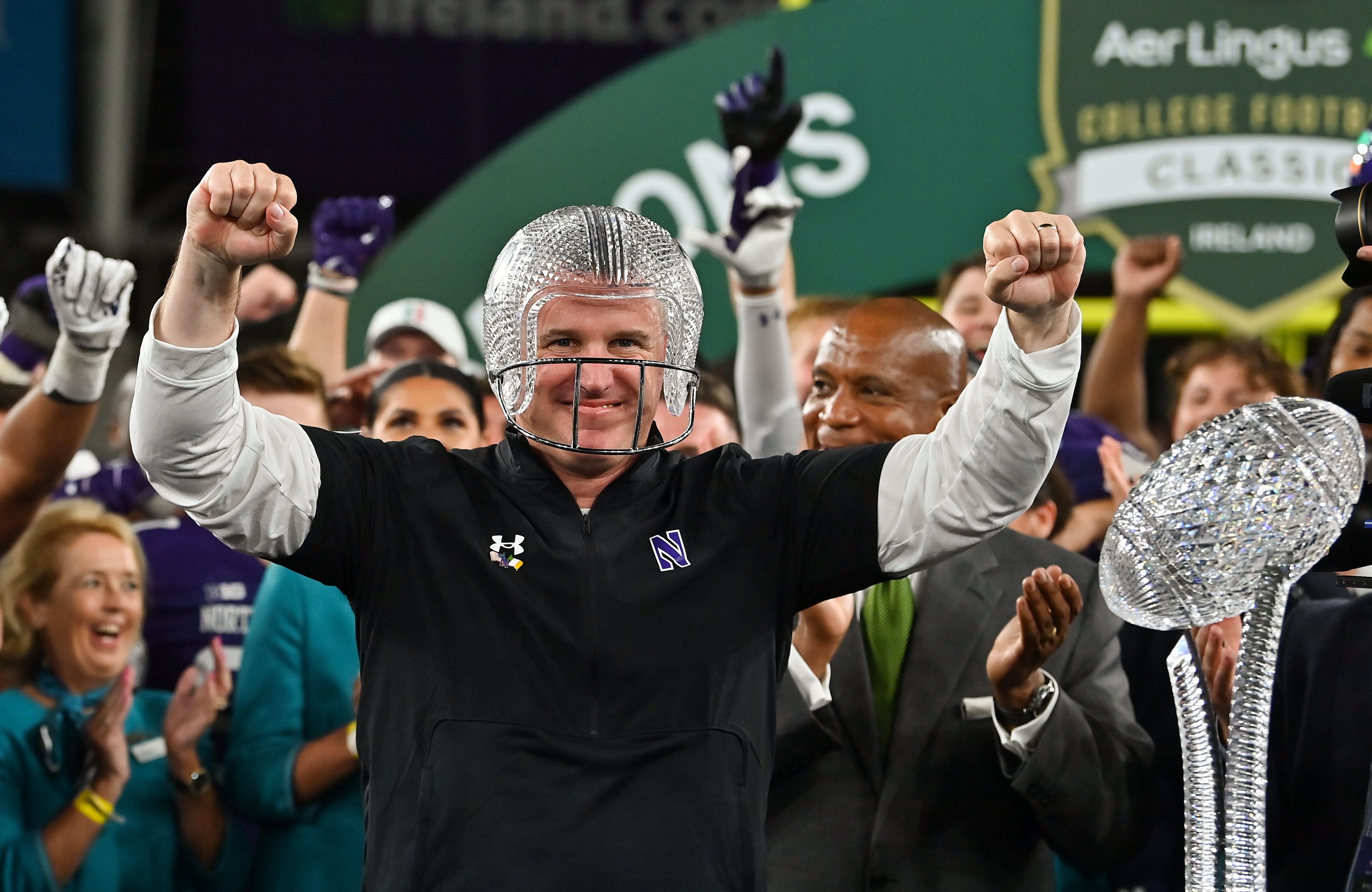 ... and the agony of defeat.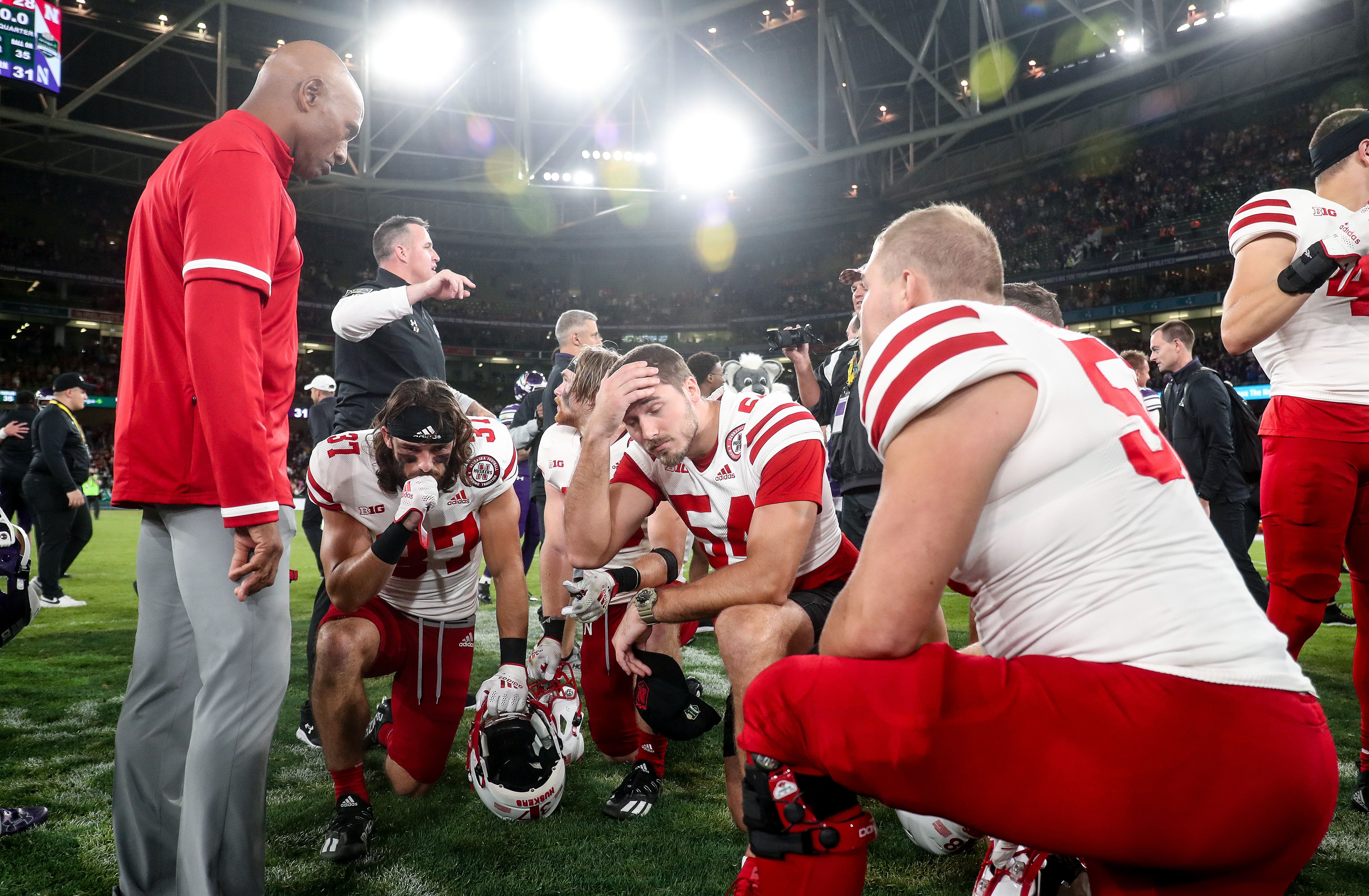 Go deeper: Week Zero winners and losers (USA Today)
6. 🌎 The world in photos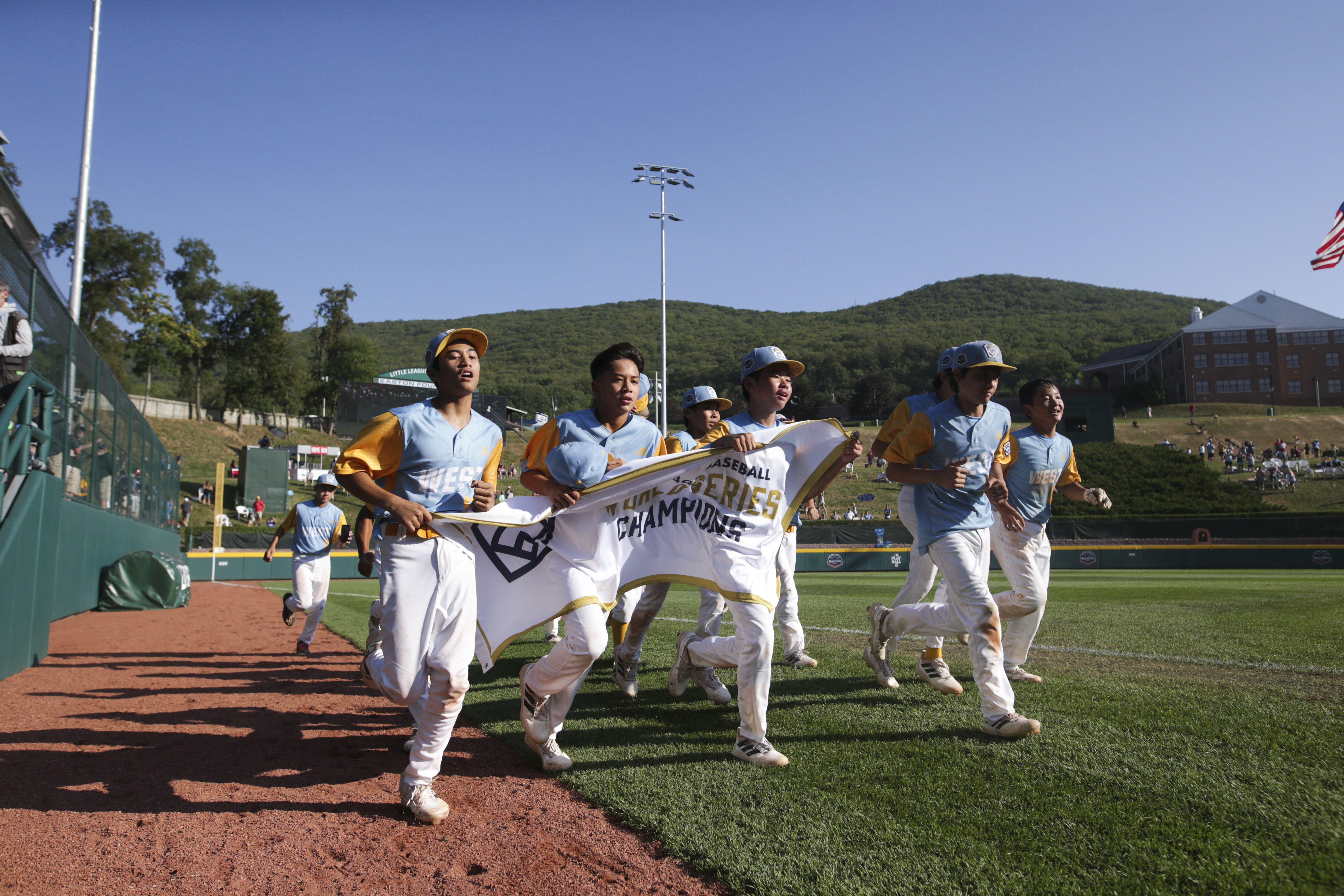 WILLIAMSPORT, Pa. — Hawaii crushed Curaçao on Sunday, 13-3, to complete its nearly perfect run through the Little League World Series for its fourth title, and second since 2018.
By the numbers: Hawaii went 6-0 with a 60-5 run differential in the 20-team tournament.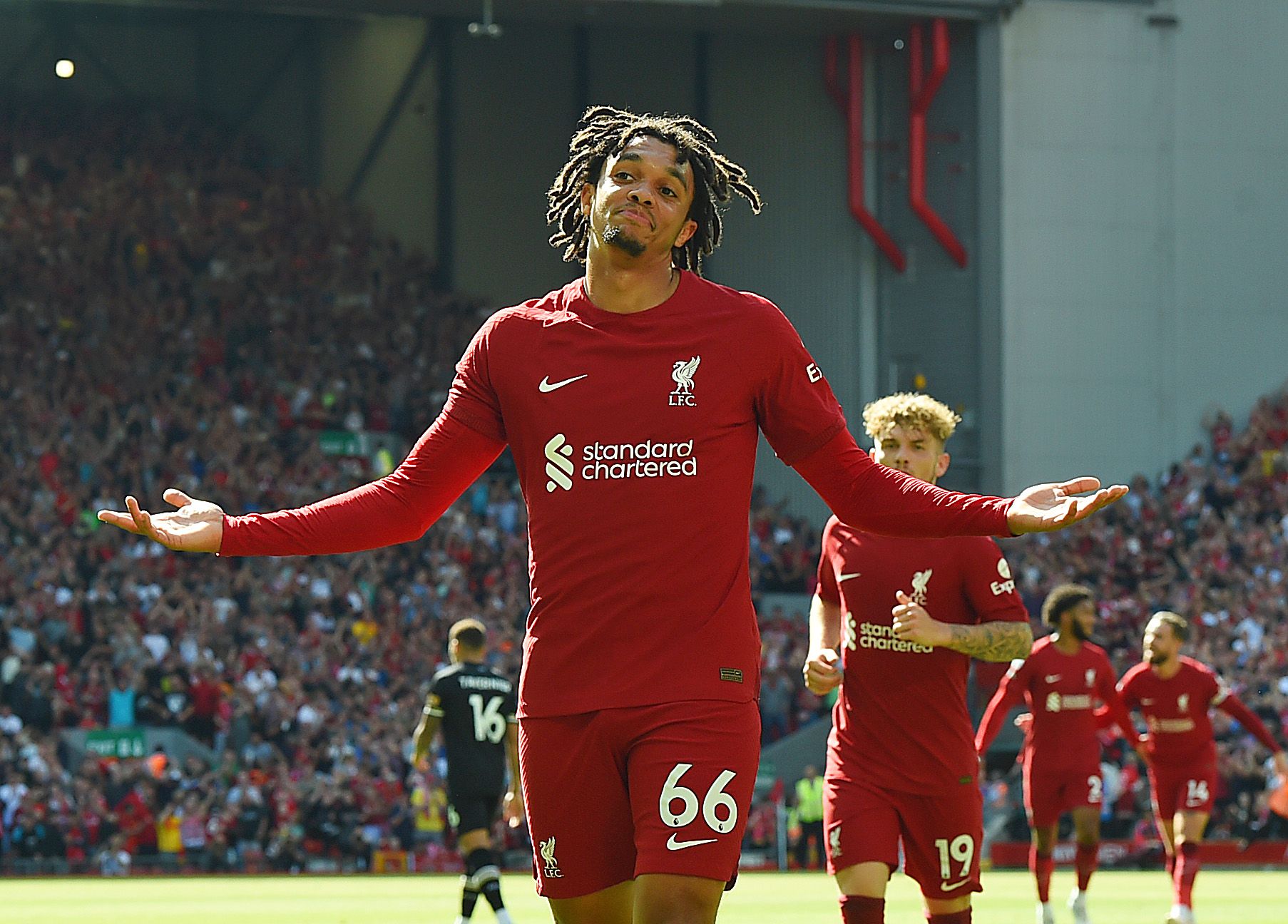 LIVERPOOL, England — Liverpool earned their first win of the season in style, beating Bournemouth, 9-0, to match the largest winning margin in Premier League history.
Elsewhere: Arsenal (4-0-0) beat Fulham to continue their perfect start.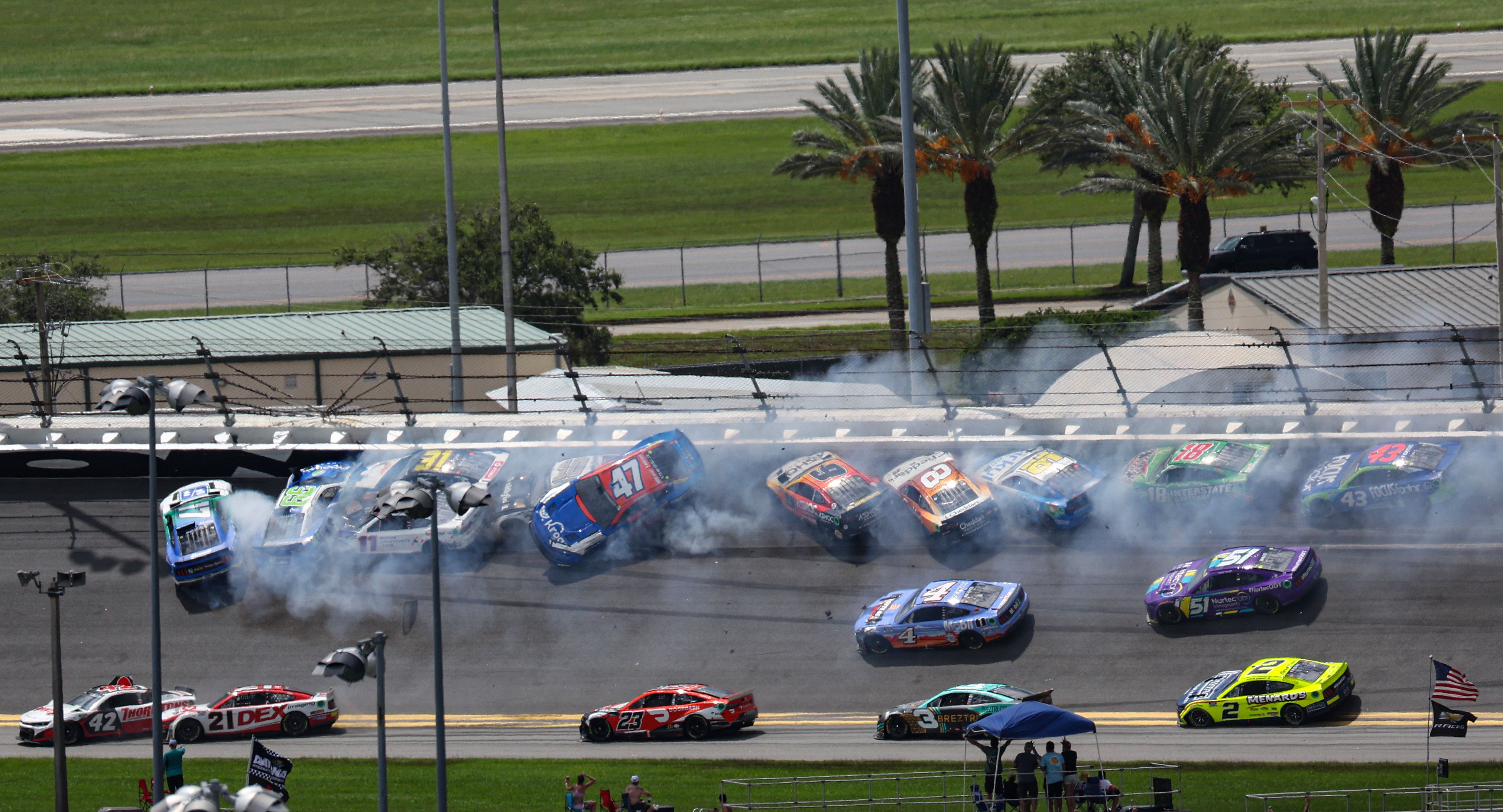 DAYTONA BEACH, Fla. — Austin Dillon won NASCAR's regular season finale, which featured a rain-soaked track that caused a 15-car pileup.
What's next: The 16-driver, 10-race playoffs begin on Sunday.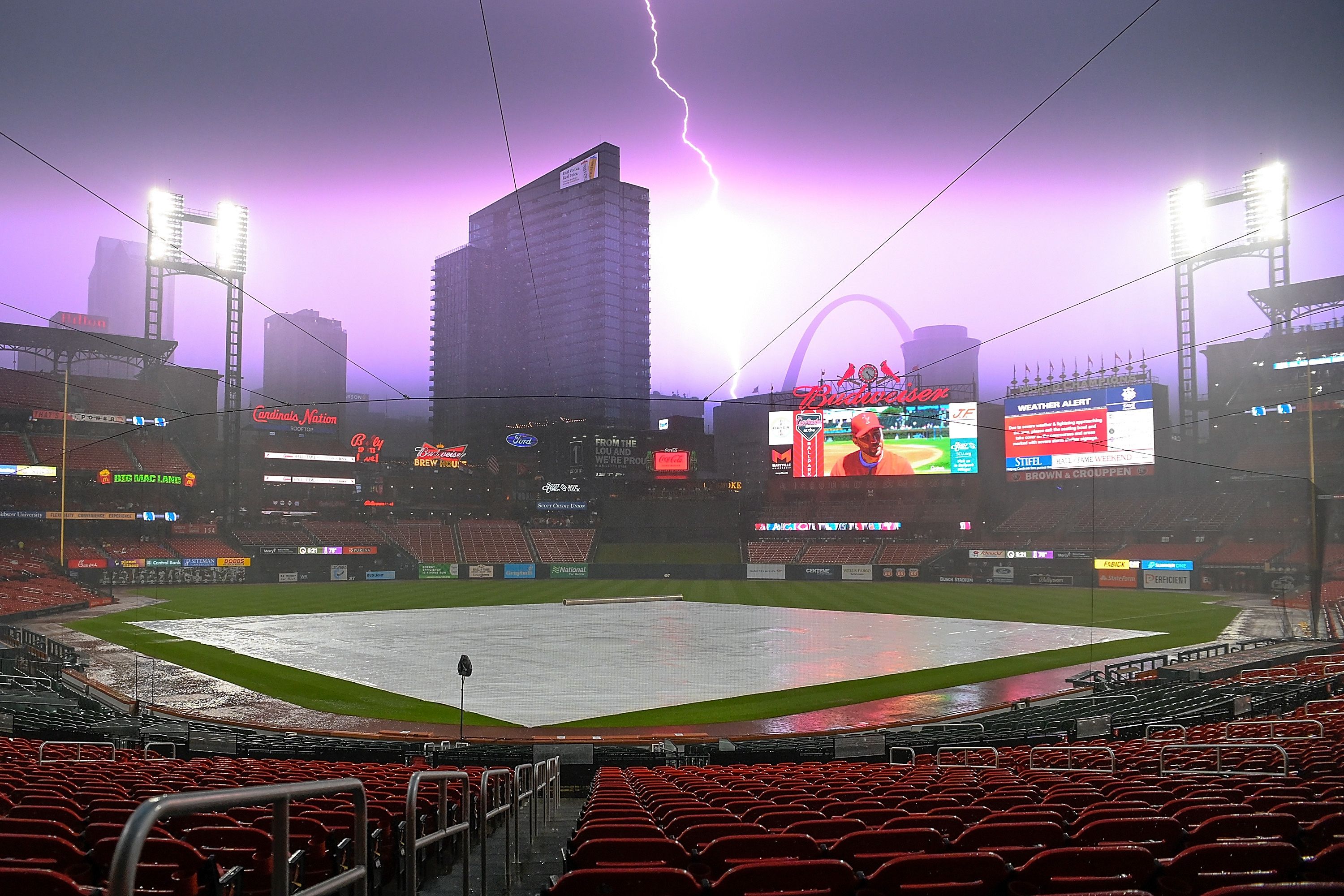 ST. LOUIS — Whoa.
7. 📺 Watchlist: Baseball in the Bay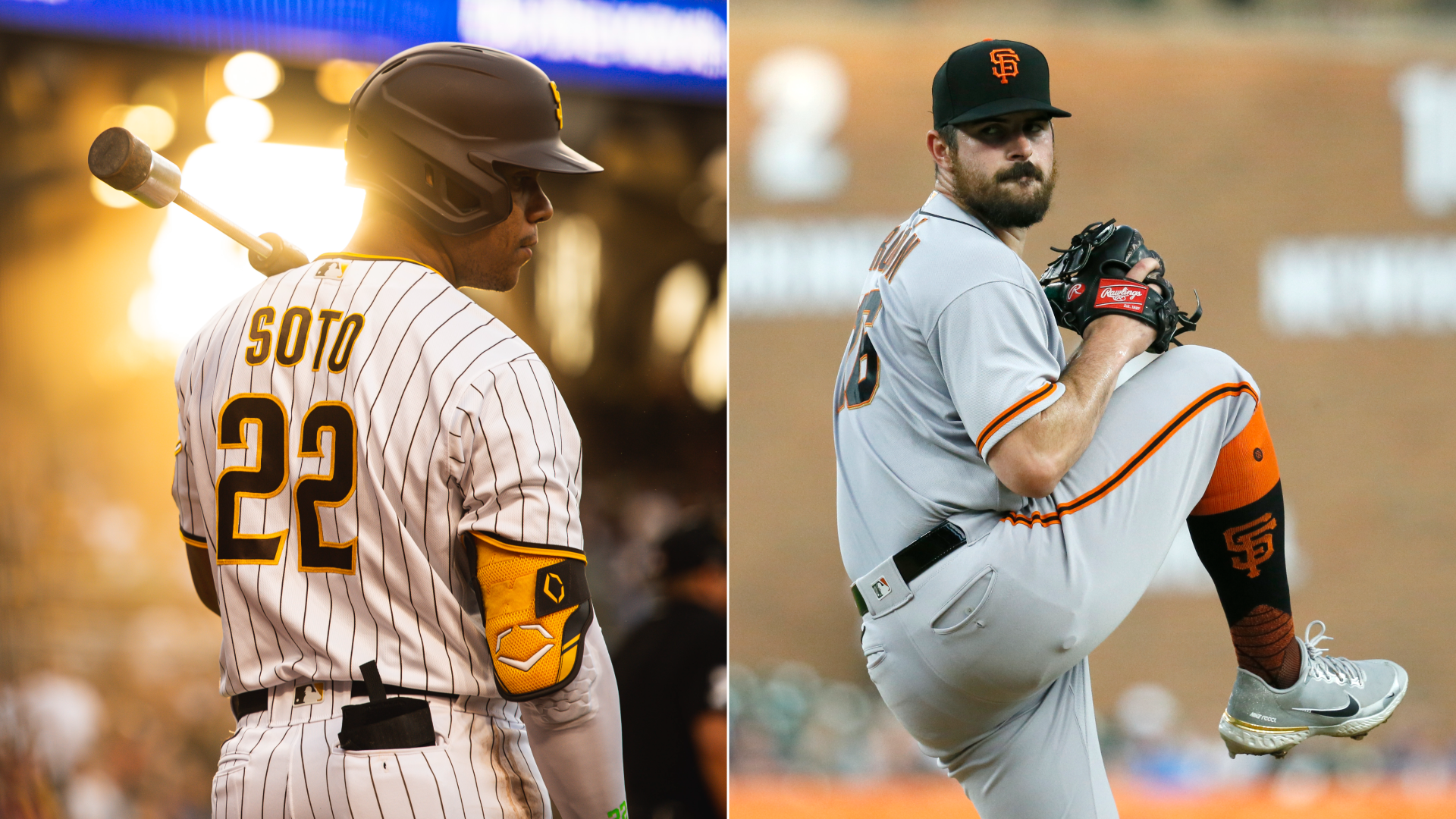 The Padres, clinging to a slim lead for the NL's third wild card, face a tall task in tonight's opposing pitcher as they begin a three-game series in San Francisco (9:45pm, ESPN+).
State of play: The Friars are 9-13 since winning the first game of the Juan Soto era, as the Phillies have leapfrogged them for the second wild card and the Brewers are just 1.5 games back.
Player to watch: Giants starter Carlos Rodón (12-6, 2.81 ERA) has been sensational his first year in the Bay Area, leading the NL with 11.5 strikeouts per nine innings.
More to watch:
🎾 U.S. Open: Day 1 (12pm and 7pm, ESPN) ... First-round matches for Daniil Medvedev (12pm), Coco Gauff (2pm), Serena Williams (7pm), Nick Kyrgios (8:15pm) and more.
🏒 Women's hockey: USA vs. Switzerland (1pm, NHL) ... World Championship group stage.
8. 🥏 Ultimate trivia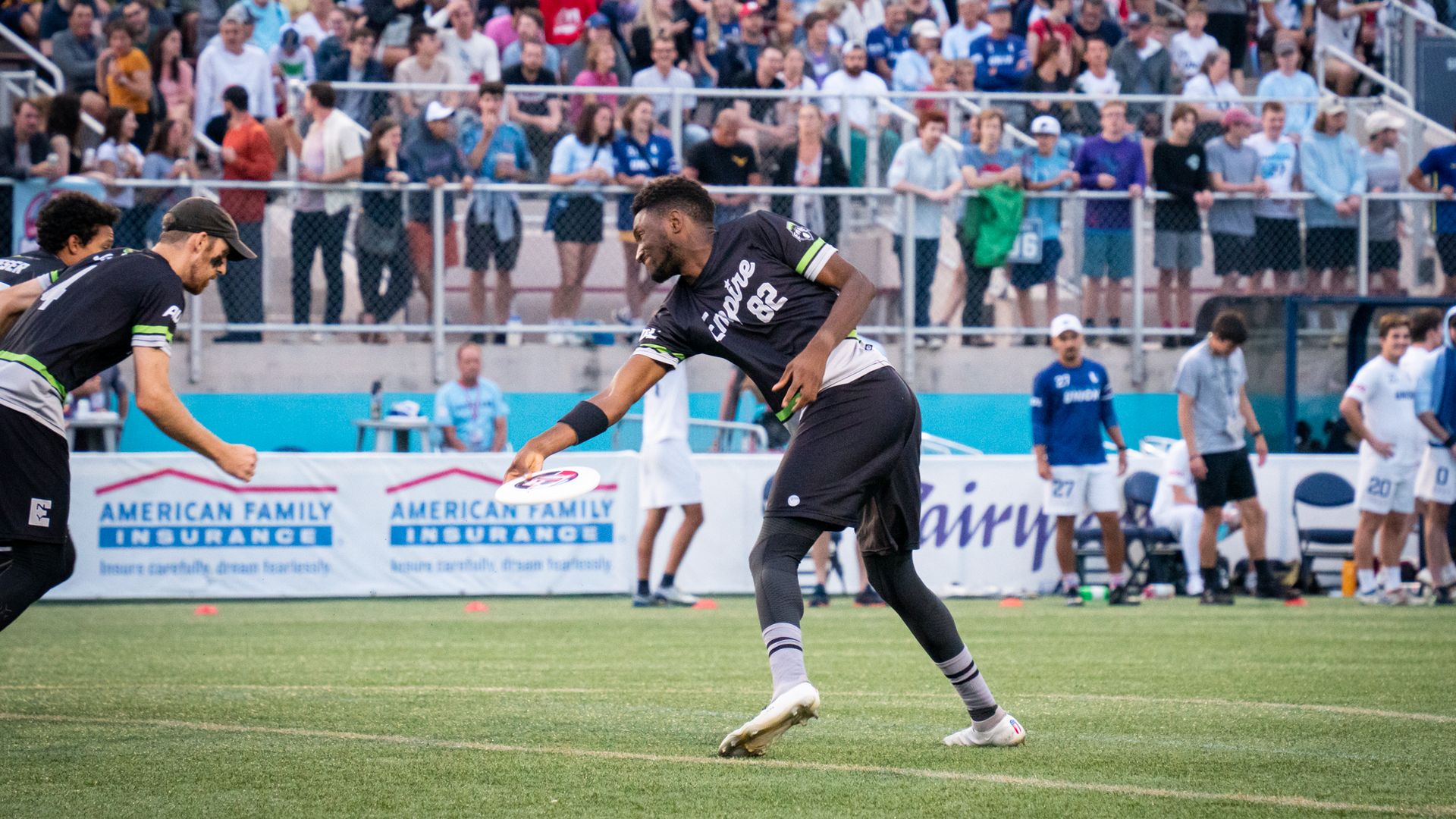 The New York Empire of the American Ultimate Disc League capped their undefeated season with a championship, beating the Chicago Union on Saturday for their second title since 2019.
Question: When was the sport of ultimate invented? (Bonus: What now-famous person invented it?)
A. 1968
B. 1973
C. 1978
D. 1983
Answer at the bottom.
9. 🎥 Top plays: Weekend edition
Talk tomorrow,
Jeff "Poor Nebraska" Tracy
Trivia answer: 1968 (Bonus: Hollywood producer Joel Silver: "Die Hard," "Lethal Weapon," "The Matrix," et al.)
🙏 Thanks for reading. Follow us on Twitter: @kendallbaker and @jeffreytracy. And of course, tell your friends to sign up.