1 big thing: 📺 Attendance woes were inevitable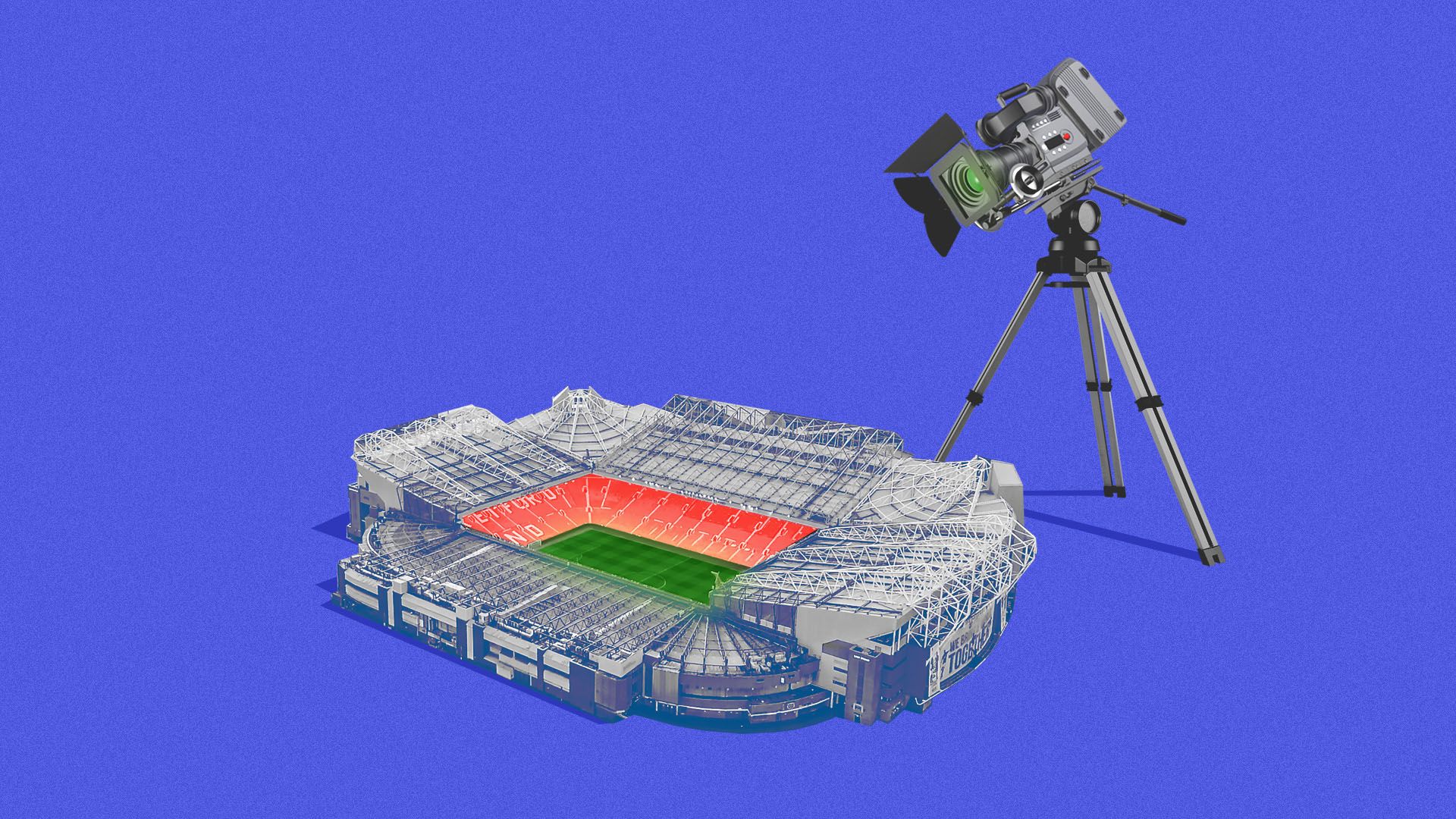 The backdrop:
Driving the news: The consumption habits of the modern sports fan is once again a hot topic following Northwestern coach Pat Fitzgerald's mini-rant about college football's declining attendance:
"I think phones, I think technology has been the decline in attendance … It's changed the way a lot of young people and younger fans intake."
"The fans that grew up tailgating and going to the stadiums four hours before games are getting a little older. I think the next generations of fans are more reliant on technology. They'd rather have 12 TVs set up in their TV-watching cave than go to a game and experience the pageantry and the tailgating."
— Pat Fitzgerald
My take: Is anyone surprised that this is where we ended up? Because this was always where we were headed.
For decades, schools and conferences have been making decisions that benefit the TV viewer because that's where the eyeballs are.
Conference realignment has radically rewired the landscape, and it's been done mostly in the name of money — much of it coming via broadcast rights.
Media coverage has become more nationally-focused, with top programs and future NFL stars commanding more of the spotlight than ever before.
The bottom line, per The Athletic's Chris Vannini: "The attendance decline lines up exactly with the expansion of TV coverage and the at-home experience. It's not complicated."
"Attendance keeps dropping because money became most important. Ticket prices, parking, scheduling and especially TV. So don't be surprised when people choose TV."
2. 💰 Cowboys top world's most valuable sports teams list
The numbers are in from Forbes' analysis of the world's most valuable sports teams — your annual reminder of just how lucrative the sports industry has become.
2012: Seven years ago, Manchester United was the world's only pro sports franchise worth more than $2 billion.
2019: Every franchise in the top 50 is now worth at least $2 billion.
Takeaways:
NFL is king: The Cowboys ($5 billion) top the list and are one of a whopping 26 NFL franchises in the top 50. No other sport has more than nine.
NBA rising: In 2012, the Lakers and Knicks were the only NBA teams in the top 50. Today, there are nine: Knicks (5), Lakers (8), Warriors (9), Bulls (19), Celtics (22), Nets (37), Rockets (38), Mavericks (43), Clippers (44).
MLB's big three: The Yankees (up three spots to No. 2), Dodgers (up four spots to No. 10) and Red Sox (up seven spots to No. 12) all climbed the charts.
NHL is missing: There are no NHL teams in the top 50. The Rangers ($1.55 billion) were the closest to making the cut, coming in at No. 72.
Soccer has giants: Soccer is the only sport with three teams in the top six: Real Madrid (3), Barcelona (4) and Manchester United (6).
3. 🚲 Cycling's latest controversy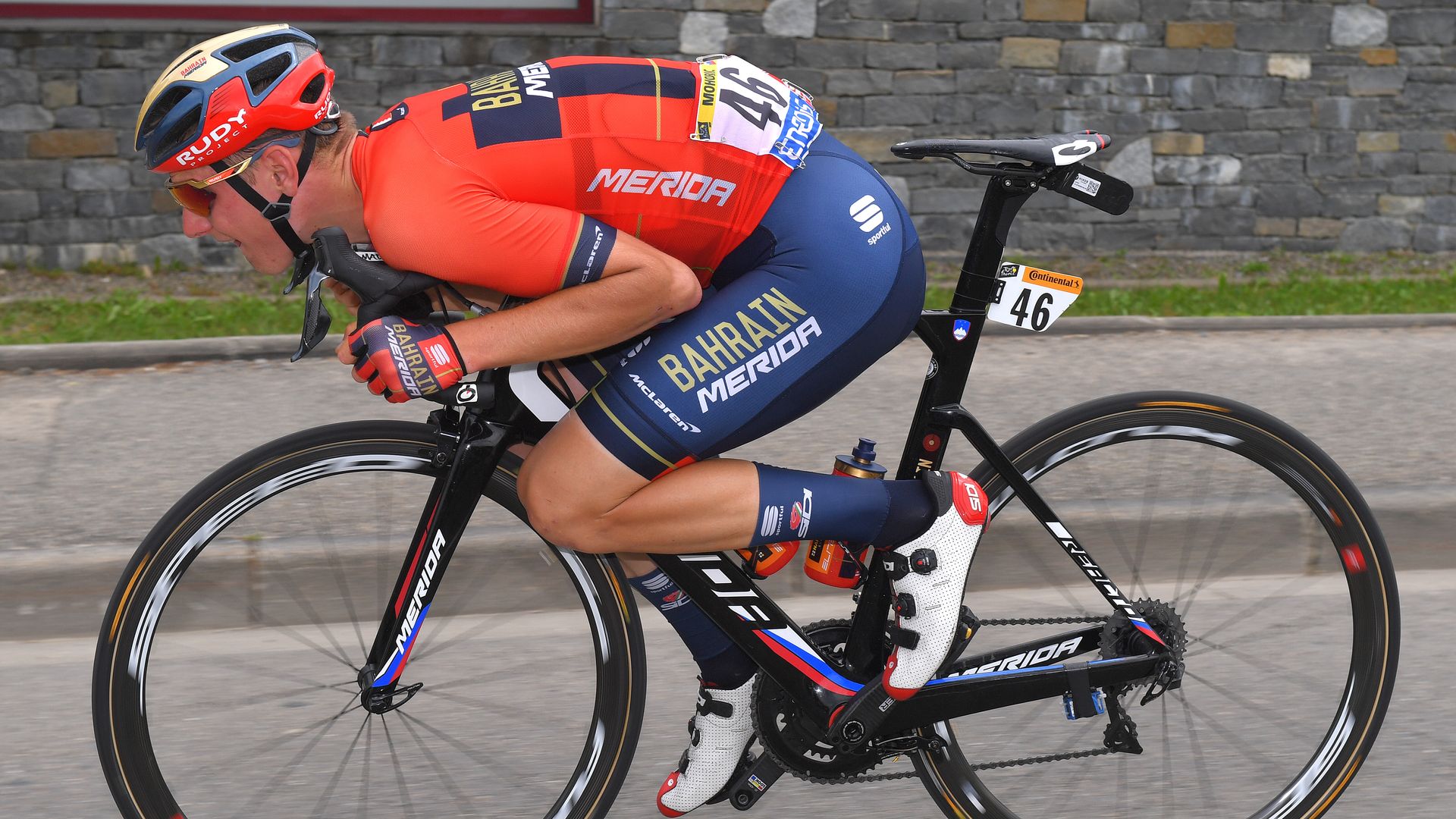 Looking for every advantage they can get as the Tour de France heads into the mountains, competitors in this year's race are embracing the "supertuck" more than ever before.
How it works: The cyclist slips off his seat and molds his body around the bike, minimizing the drag across his head, arms and legs and maximizing aerodynamic gains while going downhill.
What they're saying: While exciting to watch, the supertuck is remarkably unsafe (a pothole could be a career ender), which has some around the sport concerned by its increased usage.
"My fear … is that every Tom, Dick, and Harry on a group ride, here or anywhere around the world, is going to be trying the supertuck. I have to close my eyes," said Lance Armstrong.
"I would never recommend it, not even to an enemy. You become a cannonball," one team manager told NYT.
Irish racer Dan Martin even called on cycling's governing body to outlaw the supertuck altogether.
More on Tour de France:
Current leader: Julian Alaphilippe (France) is the current leader, followed by Geraint Thomas (Wales), Steven Kruijswijk (Netherlands), Thibaut Pinot (France) and Egan Bernal Gomez (Colombia).
Today's action: Stage 16 runs through Nîmes, a city known for its rich Roman heritage. Here's the route map.
4. ⚾️ Baseball: By the numbers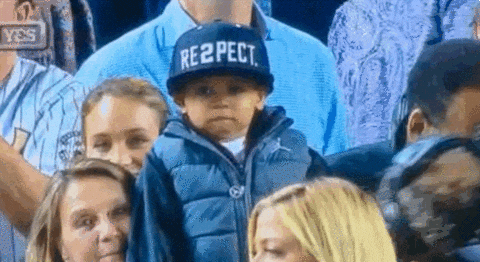 1 inductee
After a six-year high of inductees, the total number of elected Baseball Hall of Famers from 2020–23 could be as low as five, per SI's Jon Tayler. Heck, next year's induction could realistically be a one-man affair (Derek Jeter).
315 HR
Nelson Cruz has smashed 315 home runs since turning 30 years old. The only right-handed hitters in MLB history with more dingers after 30? Hank Aaron, Willie Mays, Mark McGwire and Sammy Sosa.
9,396 fans
The Triple-A Las Vegas Aviators are averaging 9,396 fans per game, which not only leads the minor leagues but is nearly on par with the Miami Marlins (9,808).
5. 🏈 The NFL's discipline problem
Seahawks defensive lineman Jarran Reed has been suspended for the first six games of the NFL season for a violation of the league's personal conduct policy.
The suspension stems from an incident in early 2017, in which he was investigated (but not charged or arrested) for assaulting a woman.
Why it matters: NFL commissioner Roger Goodell has complete discretion when it comes to disciplining players, and this is the latest example of his shocking lack of consistency — and transparency — in doing so.
Ezekiel Elliott received a six-game suspension despite the lead NFL investigator recommending he not be suspended for his alleged domestic violence incident.
Tyreek Hill was not suspended despite being caught on audio threatening his girlfriend.
And now, Reed gets six games two years after an incident in which he was not arrested or charged. It all seems way too random, which is an issue.
What they're saying:
NFL columnist Judy Battista: "I know domestic violence cases are difficult and sensitive. But the wildly different outcomes of NFL investigations without much public explanation give the impression to players and fans the discipline is random and arbitrary. True or not, it's a bad look and the NFL has to fix it."
Former pro Damien Woody: "I've said it before and I'll say it again … the NFL should outsource discipline. Too inconsistent and should focus on what they do best: putting together a great product."
My take: Inconsistency combined with a lack of transparency is a recipe for disaster, and the NFL's discipline process is riddled with both.
6. July 23, 2009: ⚾️ Mark Buehrle is perfect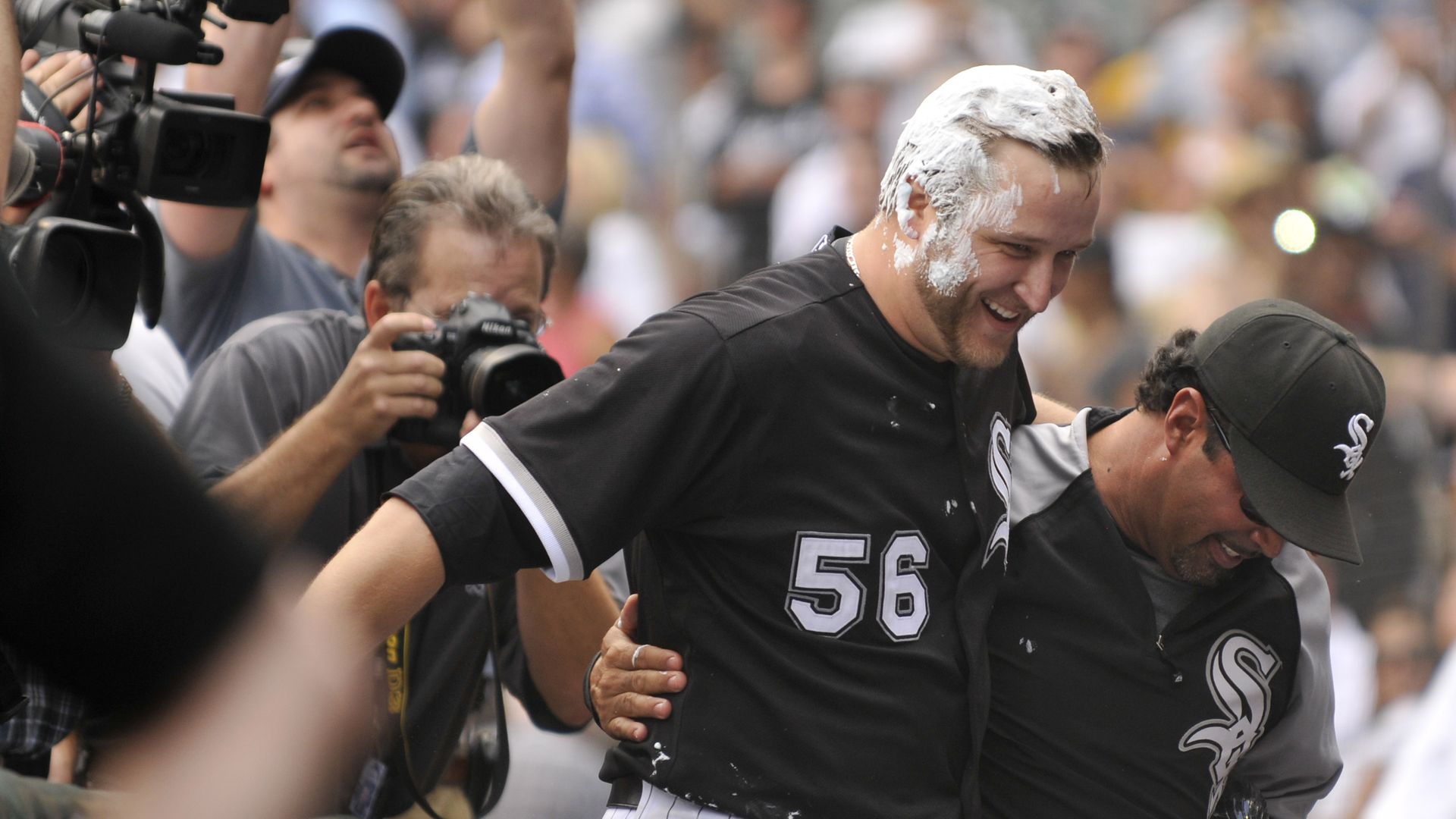 10 years ago today, Chicago White Sox pitcher Mark Buehrle tossed a perfect game against the Tampa Bay Rays en route to a 5-0 victory.
Highlight: White Sox center fielder Dewayne Wise made a spectacular leaping grab to rob a home run in the 9th inning, preserving the perfect game.
Fun fact: Buehrle took a perfect game into the sixth inning of his next start, setting a then-record for consecutive batters retired (45).
Watch: Buehrle's 9th inning
7. ⚾️ MLB trivia
Astros starter Gerrit Cole reached 200 strikeouts in just 133.1 innings this season, the second-quickest to reach the mark in modern MLB history (1900–present).
Question: Who is the only pitcher to reach 200 strikeouts faster?
Hint: He did it in 2001 and his team won the World Series that year.
Answer at the bottom.
8. The Ocho: 🏁 All-American Soap Box Derby
Hundreds of boys and girls participated in the 82nd All-American Soap Box Derby at Derby Downs in Akron, Ohio, this past weekend. See all the winners.
How it works: The Soap Box Derby is a youth racing program that dates back to the early 20th century. Kids compete locally for a chance to qualify for the national finals at Derby Downs each July.
The Derby through the years...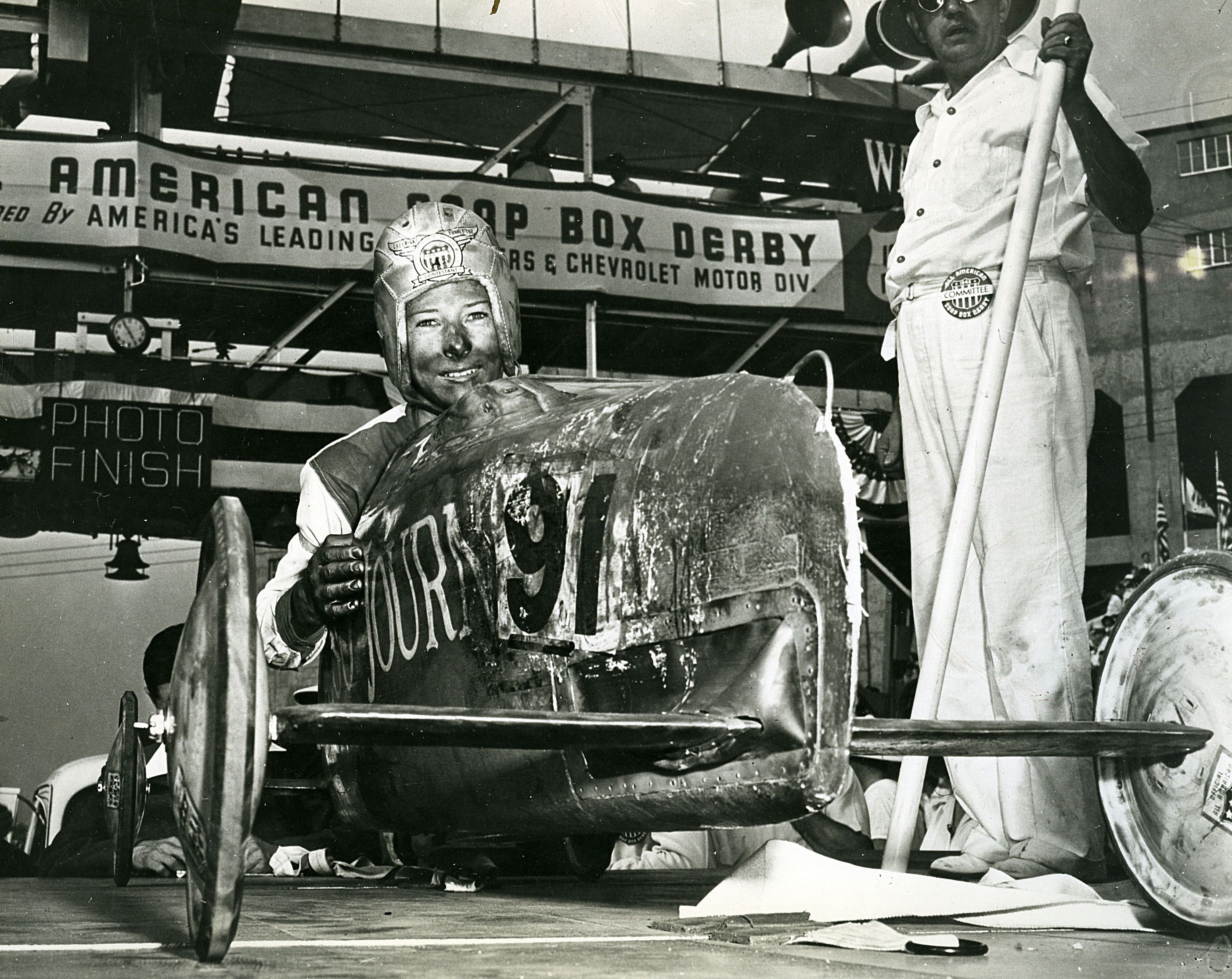 Photo: ISC Images & Archives via Getty Images
1946: 14-year-old Gilbert Klecan of San Diego won the first All-American Soap Box Derby to be held following the end of World War II.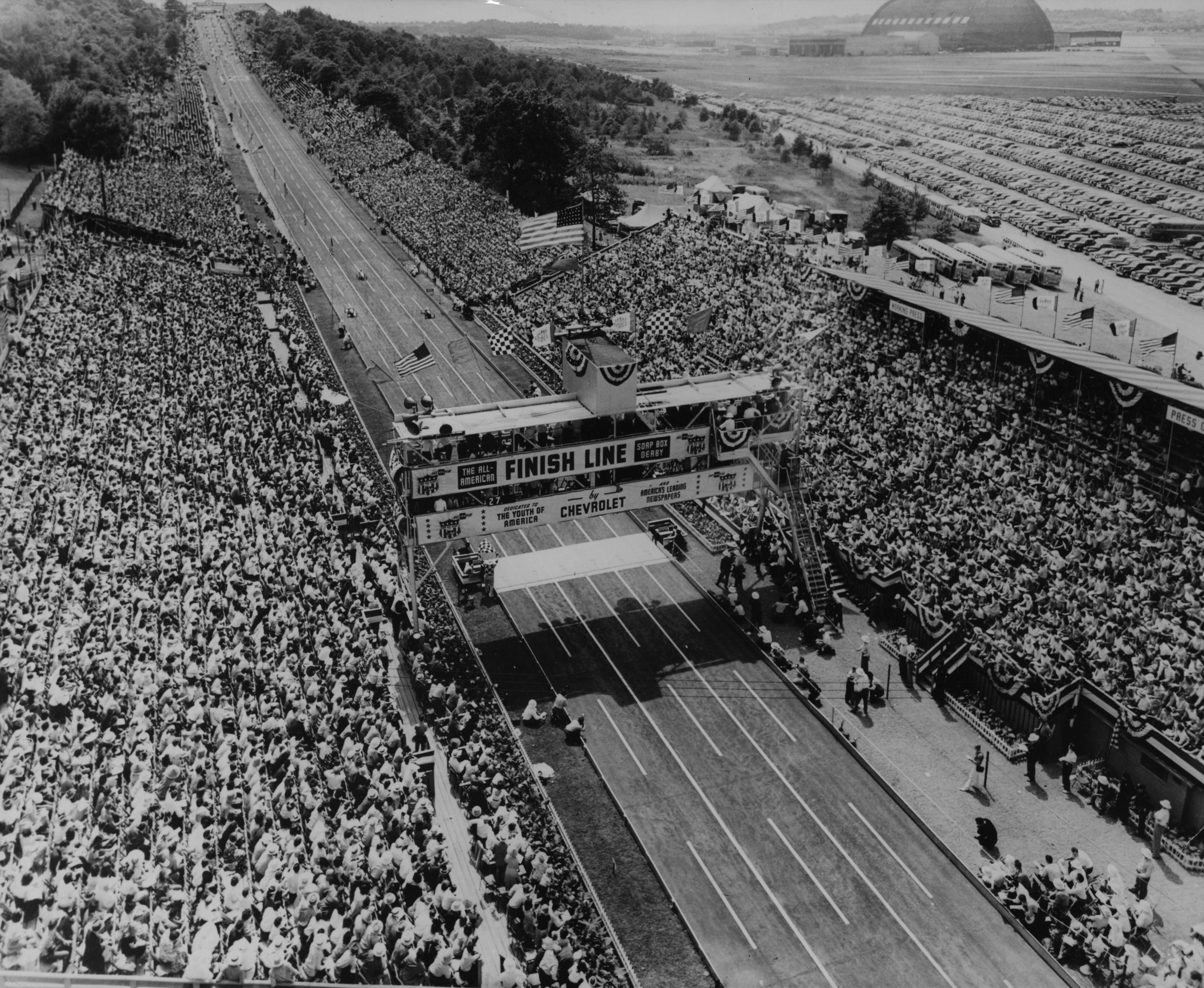 Photo: Keystone/Getty Images
1948: During the Derby's heyday, when Chevrolet was a sponsor and celebrities regularly made guest appearances, 70,000+ people descended upon Akron each July to eat snow cones and watch kids race.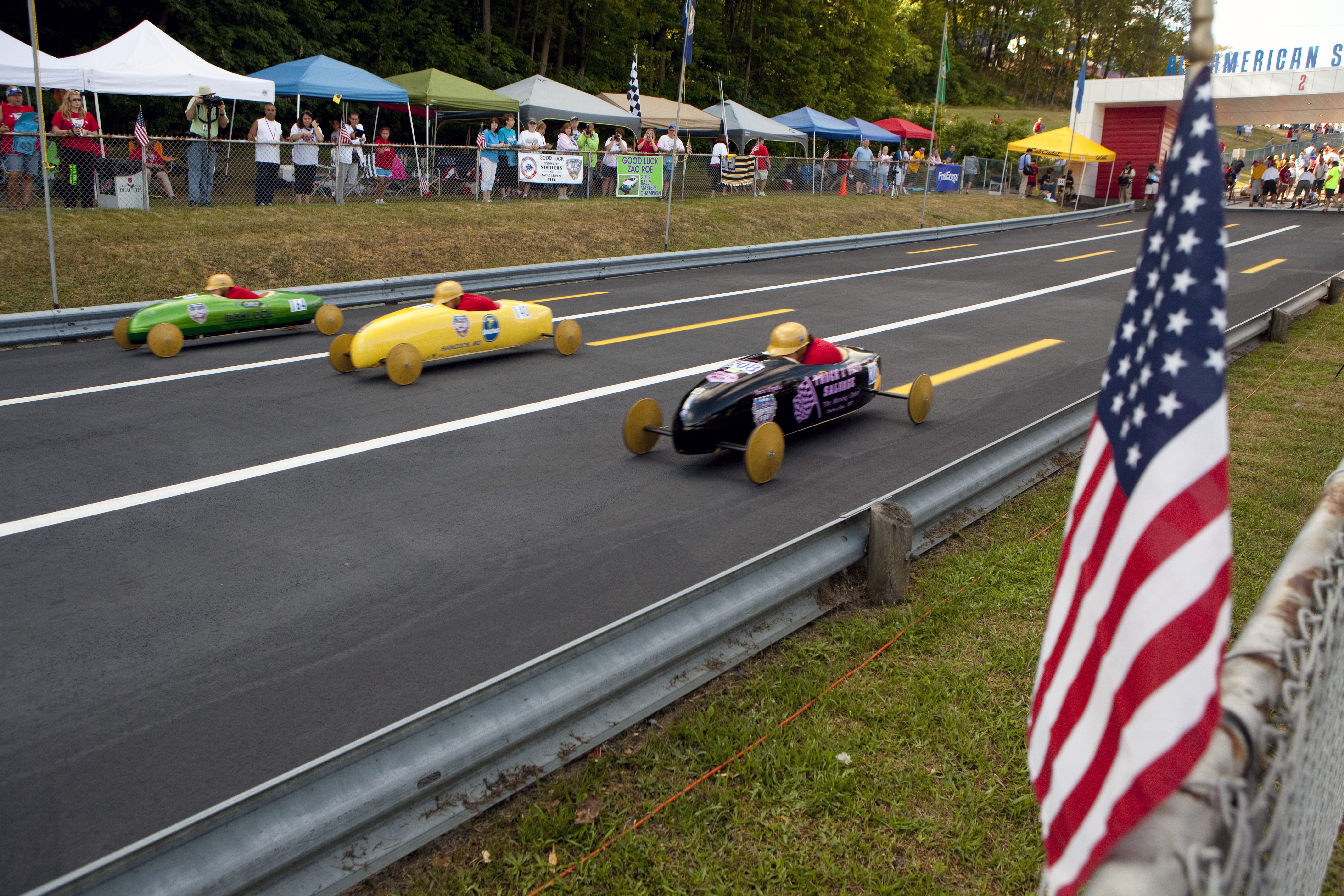 Photo: Melanie Stetson Freeman/The Christian Science Monitor via Getty Images
2012: More than 400 competitors from the U.S., Canada, Japan, Germany and New Zealand competed in the 75th edition of the race.
9. Good reads
🏀 The NBA Is Pushing Into Africa. Can It Compete With Soccer? (NYT)
"The NBA is planning a new league, the Africa League, and has set up youth training facilities ... to identify and hone new players across the continent. American and Europe-based recruiters have poured in, eager to scout the latest talent, while glittering stadiums have gone up, preparing for a rush of new, high-end play."
⚾️ Baseball Time Machine: 20 Individual Seasons Worth Going Back In Time To See (The Athletic)
"I was too young to appreciate vintage Hank Aaron [and] I missed the best of Tom Seaver. … So I've built a time machine [and] can go back in time to watch any player I want. The catch is that it has only enough juice for 20 trips."
🏈 Odell Beckham Jr., Unguarded (GQ interview)
"We [the Giants] were getting prime-time games, still, as a 5–11 team. Why? Because people want to see the show. You want to see me play. That's just real rap. I'm not sitting here like, 'It's because of me.' But let's just be real."
See you tomorrow,
Kendall "Yeah Jeets" Baker
Trivia answer: Randy Johnson