January 31, 2022
👋 Good morning! Well, I guess the cat's out of the bag: I have hired Tom Brady as a research assistant. More to come.
Today's word count: 2,046 words (8 minutes).
Let's sports...
1 big thing: 🏈 The NFL does it again
The NFL script writers outdid themselves again on Sunday, crafting two more thrilling episodes of America's favorite TV show.
The big picture: From unprecedented parity during the regular season, to unparalleled drama in the playoffs, the question must be asked: Has the NFL ever been better?
Bengals 27, Chiefs 24 (OT) — The Bengals erased an 18-point deficit (tied for the largest comeback in AFC title game history) to beat the heavily-favored Chiefs and clinch their first Super Bowl appearance in 33 years.
Wild stat: Teams that trailed by 18 points this season were 1-115 entering Sunday. They're now 2-115.
Still perfect: The Bengals (3-0) and Giants (5-0) are the only teams in the Super Bowl era to never lose a conference title game.
Joe 3.0: Joe Burrow could join Joe Montana and Joe Namath as the only QBs to win an NCAA national championship and a Super Bowl.
The big picture ... The Bengals are one of 12 franchises that have never won a Super Bowl. They fell short in their two previous appearances, both against the 49ers (1982 and 1989).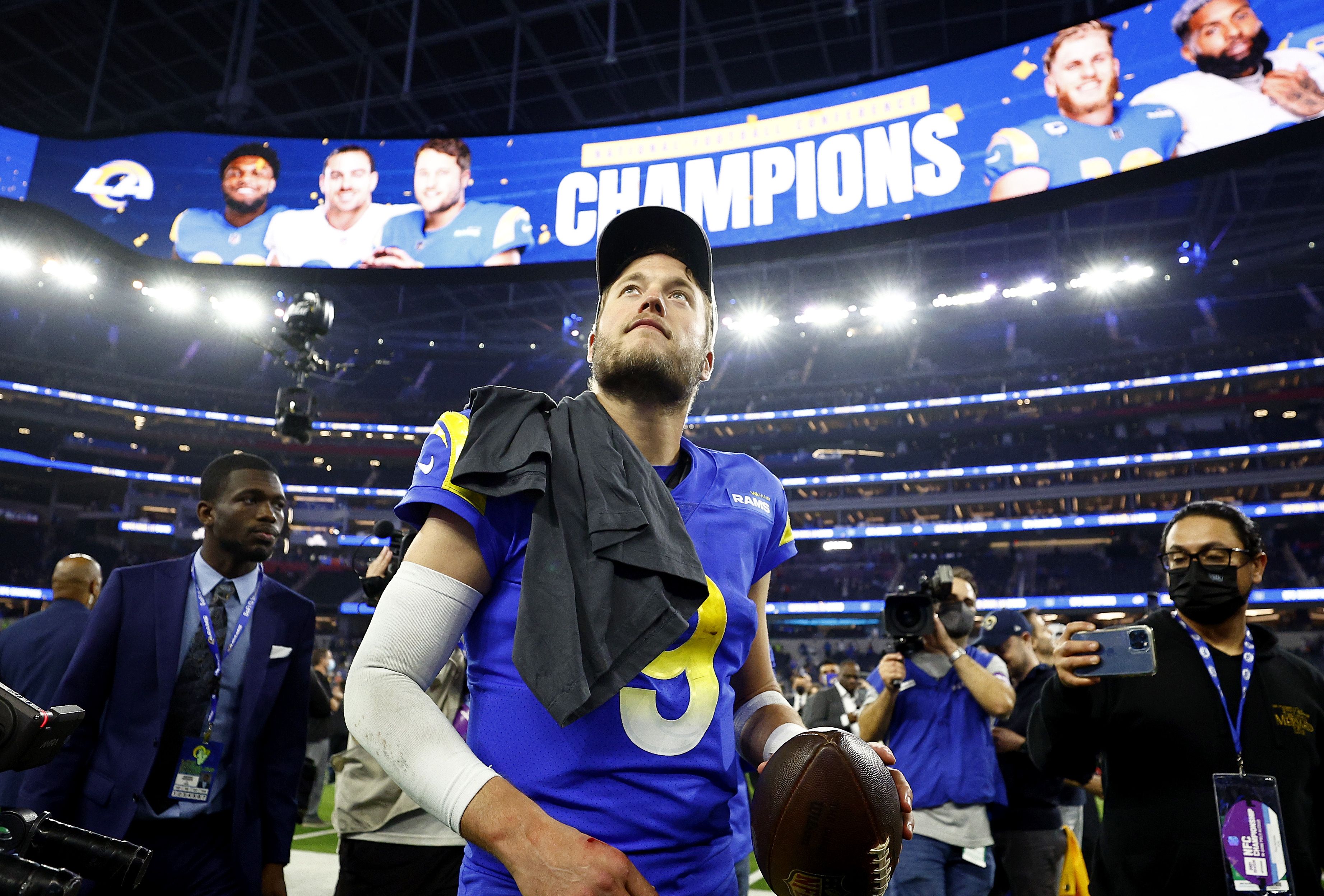 Rams 20, 49ers 17 — The Rams had lost six straight games to the 49ers, and looked poised to make it seven. But a fourth-quarter rally snapped the streak, setting up a date with destiny on the same turf in two weeks.
Wild stat: Prior to Sunday, Matthew Stafford had lost 26 straight starts when trailing by 10+ points entering the fourth quarter, and the Rams had lost 14 straight under Sean McVay.
Un-retired: Eric Weddle, who came out of retirement three weeks ago, led the Rams with nine tackles on Sunday. What an incredible story.
Nailed it: One FanDuel bettor turned a $20 bet into a $579,020 payout by correctly predicting the score of both games.
Looking ahead ... The Rams opened as 3.5-point favorites in the Super Bowl. Before last season, a team had never played a Super Bowl at home. It has now happened twice in a row (Bucs last year, now Rams).
Go deeper: Sunday's winners and losers (The Ringer)
2. 🎾 Rafael Nadal, alone at the top
Rafael Nadal's pursuit of a record 21st major championship was on life support in Melbourne. Then he reminded the world what a champion looks like, Jeff writes.
Match recap: Nadal, seeded sixth, rallied back from a two-set deficit to take down No. 2 seed Daniil Medvedev, 2-6, 6-7 (5), 6-4, 6-4, 7-5, in Sunday's epic final.
It was the second-longest Australian Open final ever (5:24), trailing only Nadal's 2012 loss to Novak Djokovic (5:53).
Nadal's second Aussie title comes 13 years after his first, ending a run of heartbreak in Melbourne. Think it means anything to him?
Why it matters: For the first time in his remarkable career, Rafa stands alone at the top, with more Grand Slam titles than any man in history.
"A month and a half ago, I didn't know if I'd be able to play on the tour again," said Nadal, who weighed retirement in 2021 due to a chronic foot injury.
"Without a doubt, [this has] been one of the most emotional months in my tennis career."
The big picture: Nadal (age 35), Djokovic (age 34) and Roger Federer (age 40) have won 61 of the past 74 Grand Slams — and 18 of the past 20.
Nadal now has the lead in majors, and his 28.9 million Instagram and Twitter followers are the most among the "Big Three," outpacing Federer (21.5M) and Djokovic (18.6M).
Nadal ranks third in prize money ($127M) behind Djokovic ($155M) and Federer ($127M), while Federer ($80M) laps them both in annual endorsements ($30M for Djokovic, $26.5M for Nadal).
Looking ahead: Nadal can extend his Grand Slam lead at the French Open in May, where he's won 13 times. Djokovic may not be able to play due to vaccination rules, and Federer (knee surgery) isn't expected back until the summer.
3. 🇺🇸 Team USA spotlight: Shaun White
In the lead-up to the Beijing Winter Olympics (Feb. 4–20), we're profiling 10 members of Team USA.
The Olympian: White helped usher snowboarding into the mainstream when he burst on the scene in 2006 as a 19-year-old gold medalist. 16 years and a plethora of highlights later, he's making his fifth and final trip to the Games.
Getting to Beijing was no easy feat, as White struggled with injuries and a bout with COVID in December. Now, the three-time gold medalist will try to go out on top against the next generation.
"It's my title to defend," said White, who's third on the U.S. team behind Taylor Gold (seven years younger) and Chase Josey (nine years younger), and ahead of newcomer Lucas Foster (13 years younger).
The event: The Olympics feature five snowboarding events, but White is here for one thing: the halfpipe.
Format: 25 athletes get two runs each in the qualifying round, with only their best score counting. The top 12 make the finals, comprising three more runs. Again, only the best score counts.
Who to watch: White's biggest competition is 23-year-old Ayumu Hirano of Japan, who's won back-to-back silver medals and recently became the first snowboarder to land a triple cork in competition.
ICYMI: Emily Sweeney (luge); John Shuster (curling); Jessie Diggins (cross-country skiing); Alex Ferreira (freestyle skiing); Elana Meyers Taylor (bobsled)
4. ⚡️ Lightning round
🏈 Coaching carousel: The Raiders hired Patriots OC Josh McDaniels as their new head coach, the Giants hired Bills OC Brian Daboll, and the Vikings plan to interview Jim Harbaugh.
😂 Peyton on SNL: Peyton Manning joined SNL's "Weekend Update" to share his thoughts on the NFL playoffs — and Netflix's "Emily in Paris."
⛳️ Golf roundup: Luke List won the Farmers Insurance Open (first PGA Tour win), Lydia Ko won the Gainbridge LPGA (17th LPGA Tour win) and Viktor Hovland won the Dubai Desert Classic (third win in five events).
⚾️ Go deeper: 20 years of sub-four-minute miles (Scott Cacciola, NYT)
"Nick Willis ran a mile in under four minutes for the 20th straight year. It set off one of the more remarkable celebrations for a ninth-place finish."
5. 🎙 Scoop: Blue Wire expands
Blue Wire, a sports podcast company founded in 2018, is adding two athlete-driven NBA shows to its lineup, Axios has learned.
Driving the news: "Road Trippin," starring former NBA players Richard Jefferson and Channing Frye, and "The Long Shot," hosted by Heat sharpshooter Duncan Robinson, are now under the Blue Wire umbrella.
Blue Wire, which has grown to over 200 podcasts and 35 full-time employees, will handle sales, marketing and content production for both shows.
"We see this as an opportunity to grow ["Road Trippin'"] and keep fulfilling our mission since day one: No one tells our story better than us," Jefferson tells Axios.
The big picture: In the past, if an athlete wanted to speak candidly, they would do a sit-down interview or write a book. Now, they start a podcast — or at least appear as a guest on one.
Companies are starting to recruit athletes with audio aspirations to build their podcasts on their platforms. Some, like Barstool Sports, are media brands. Others, like Blue Wire, are more like networks.
Former NFL player Chris Long brought his podcast, "Green Light," to Blue Wire in June, and Raiders Pro Bowler Maxx Crosby will launch his show from Blue Wire's studio inside Wynn Las Vegas' hotel lobby.
6. 🇺🇸 Photos across America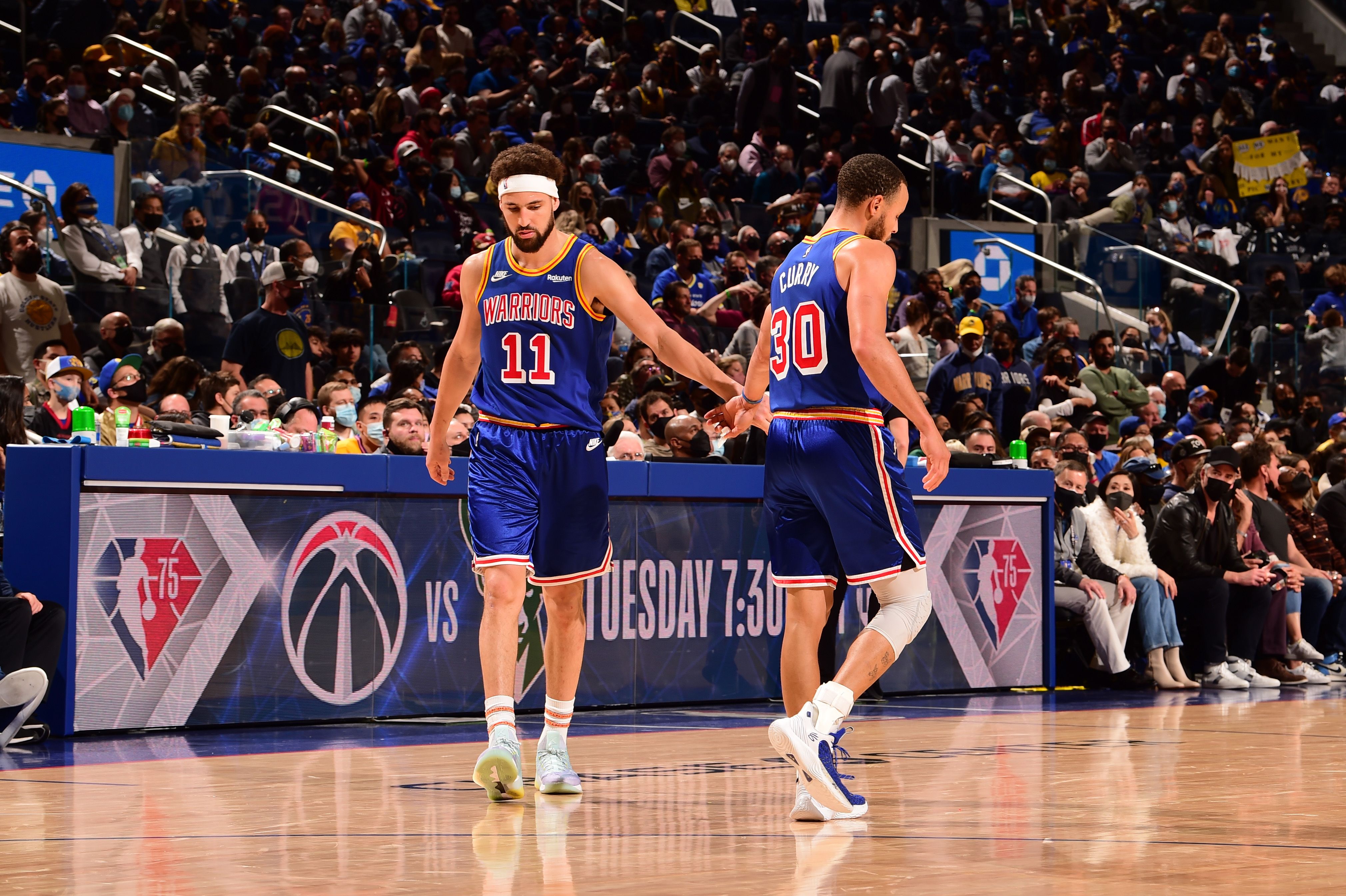 SAN FRANCISCO — Klay Thompson and Stephen Curry scored the Warriors' final 17 points in Saturday's 110-106 win over the Nets, capped by a Klay dagger with 12 seconds left. Gosh, that felt good to write.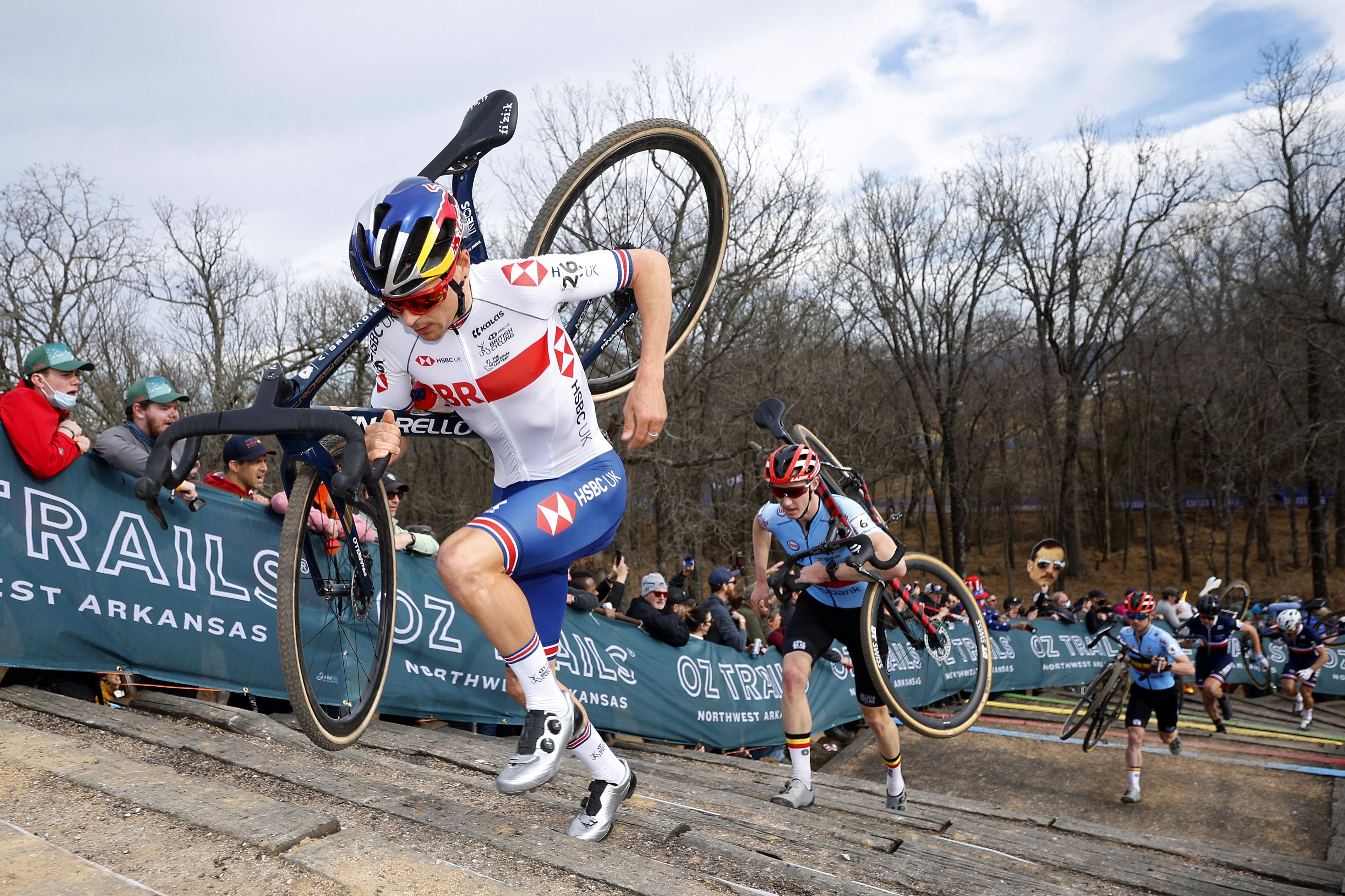 FAYETTEVILLE, Ark. — For just the second time in its 72-year history, the Cyclocross World Championship was held in the U.S. this weekend (Think: cycling, but with obstacles that require bikes to be carried.)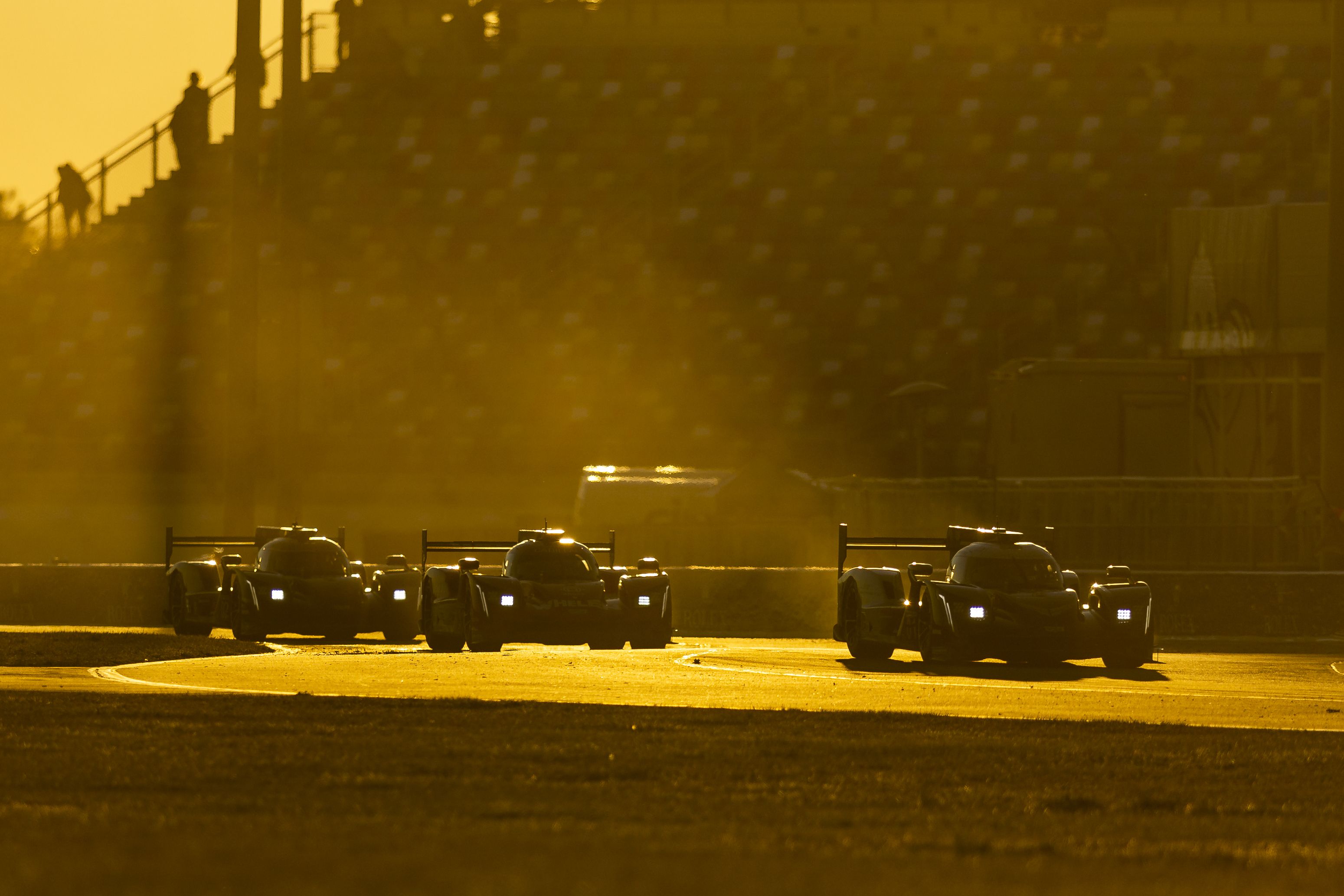 DAYTONA BEACH, Fla. — Hélio Castroneves won this weekend's 24 Hours of Daytona, a 24-hour endurance race that marks the start of the North American racing calendar.
7. 🌍 Photos around the world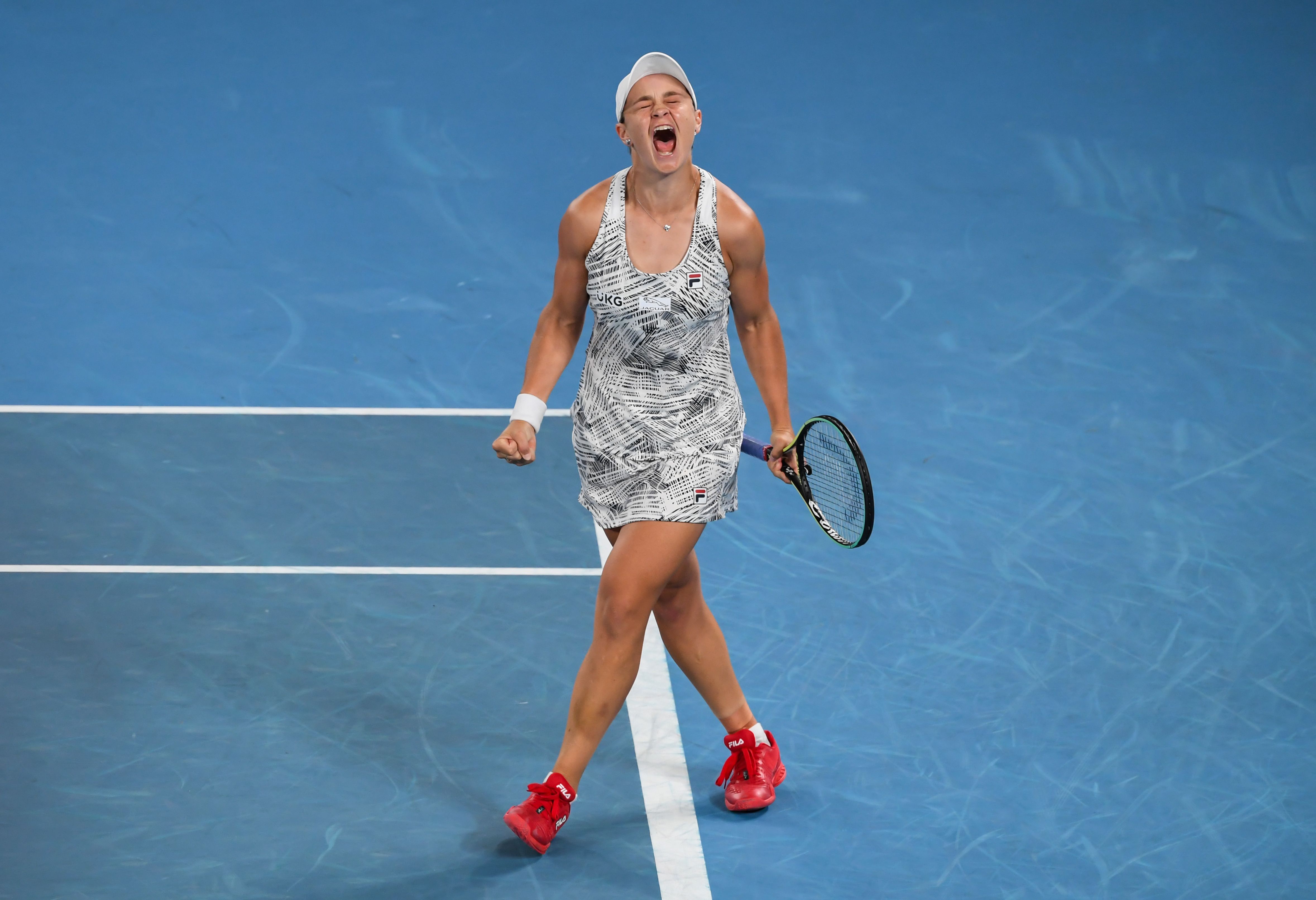 MELBOURNE — Ash Barty beat Danielle Collins, 6-3, 7-6(2), on Saturday to become the first Australian to win her home major since Chris O'Neil in 1978. She's now won Grand Slams on all three surfaces.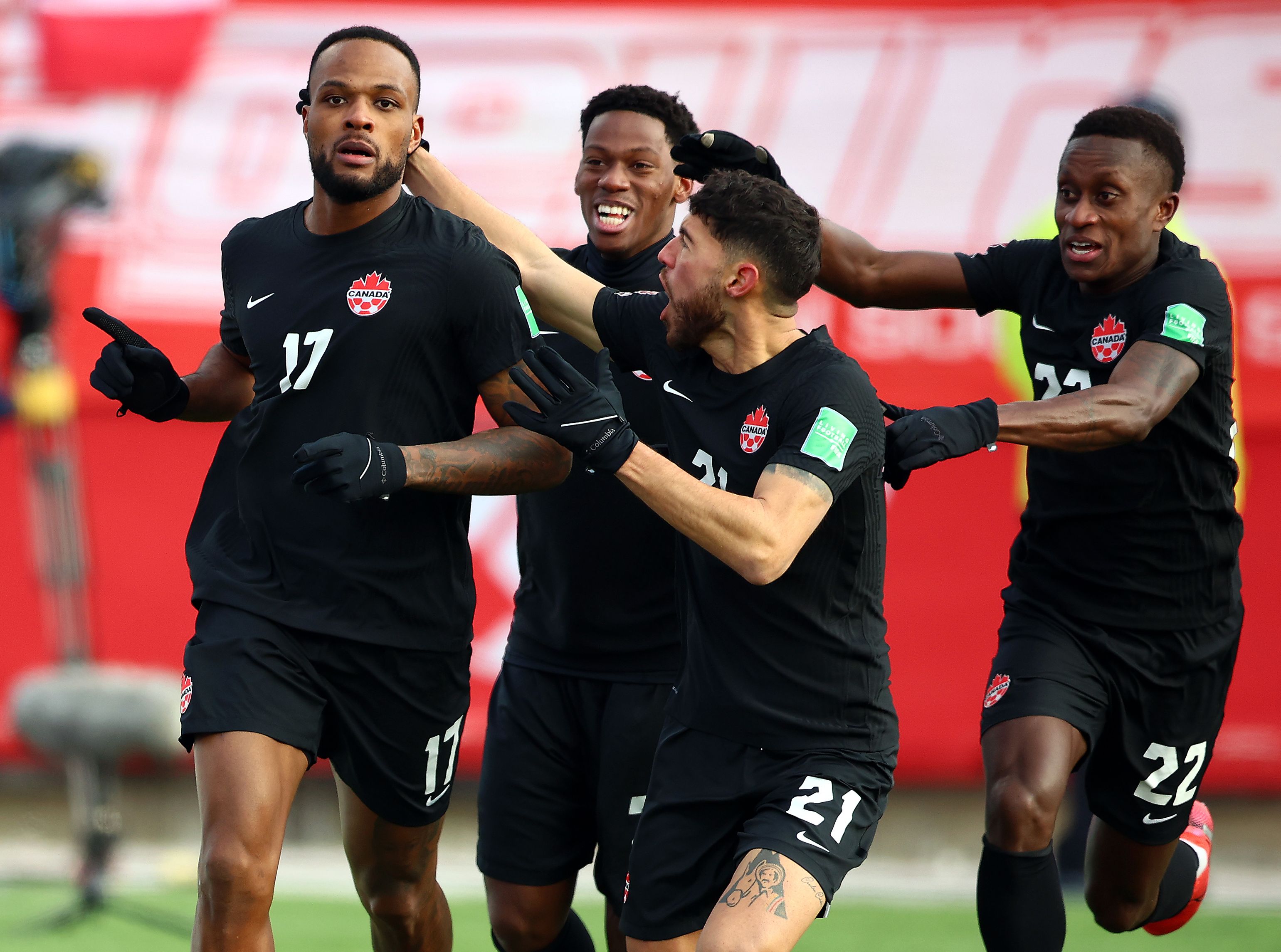 HAMILTON, Ontario — Canada beat the USMNT, 2-0, on Sunday to maintain first place (and stay undefeated) in World Cup qualifying, inching closer to its first berth since 1986.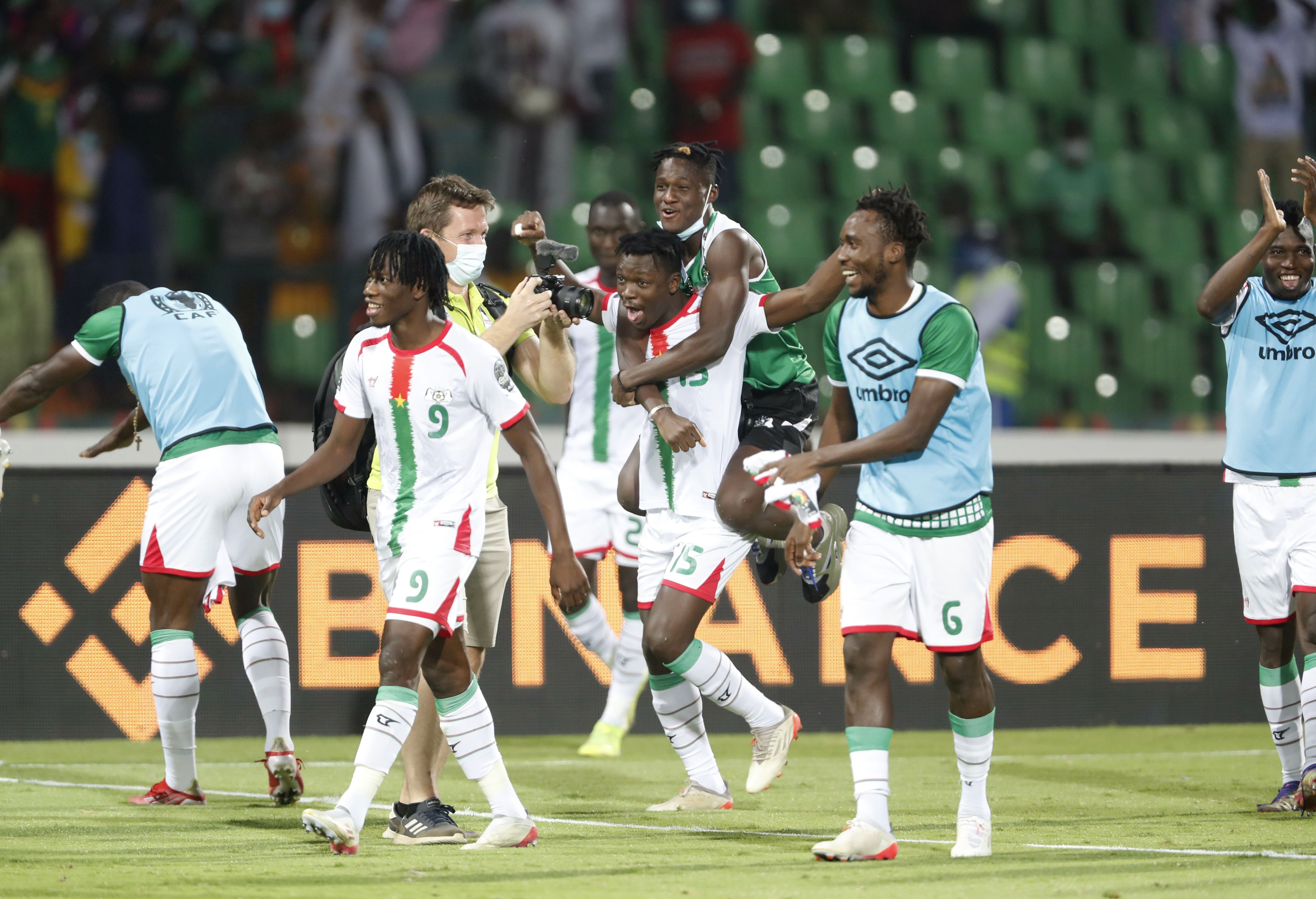 GAROUA, Cameroon — Burkina Faso (beat Tunisia), Cameroon (beat Gambia), Egypt (beat Morocco) and Senegal (beat Equatorial Guinea) are through to the semifinals of the Africa Cup of Nations.
The backdrop: The president of Burkina Faso was overthrown last week in the third military coup in west Africa in eight months.
8. 📺 Watchlist: Béisbol!
Itching for baseball? Good news: The annual Caribbean Series is underway in the Dominican Republic, with coverage on ESPN Deportes.
Who's in: The winter league champion from the D.R., Puerto Rico, Venezuela and Mexico, plus representatives from Panama and Colombia.
How it works: Each team plays five games round-robin style, with the top four advancing to Wednesday's semifinals.
Today's slate: Venezuela vs. Panama (9:30am ET); Mexico vs. Puerto Rico (2pm); Colombia vs. D.R. (7pm).
More to watch:
9. 🎾 Tennis trivia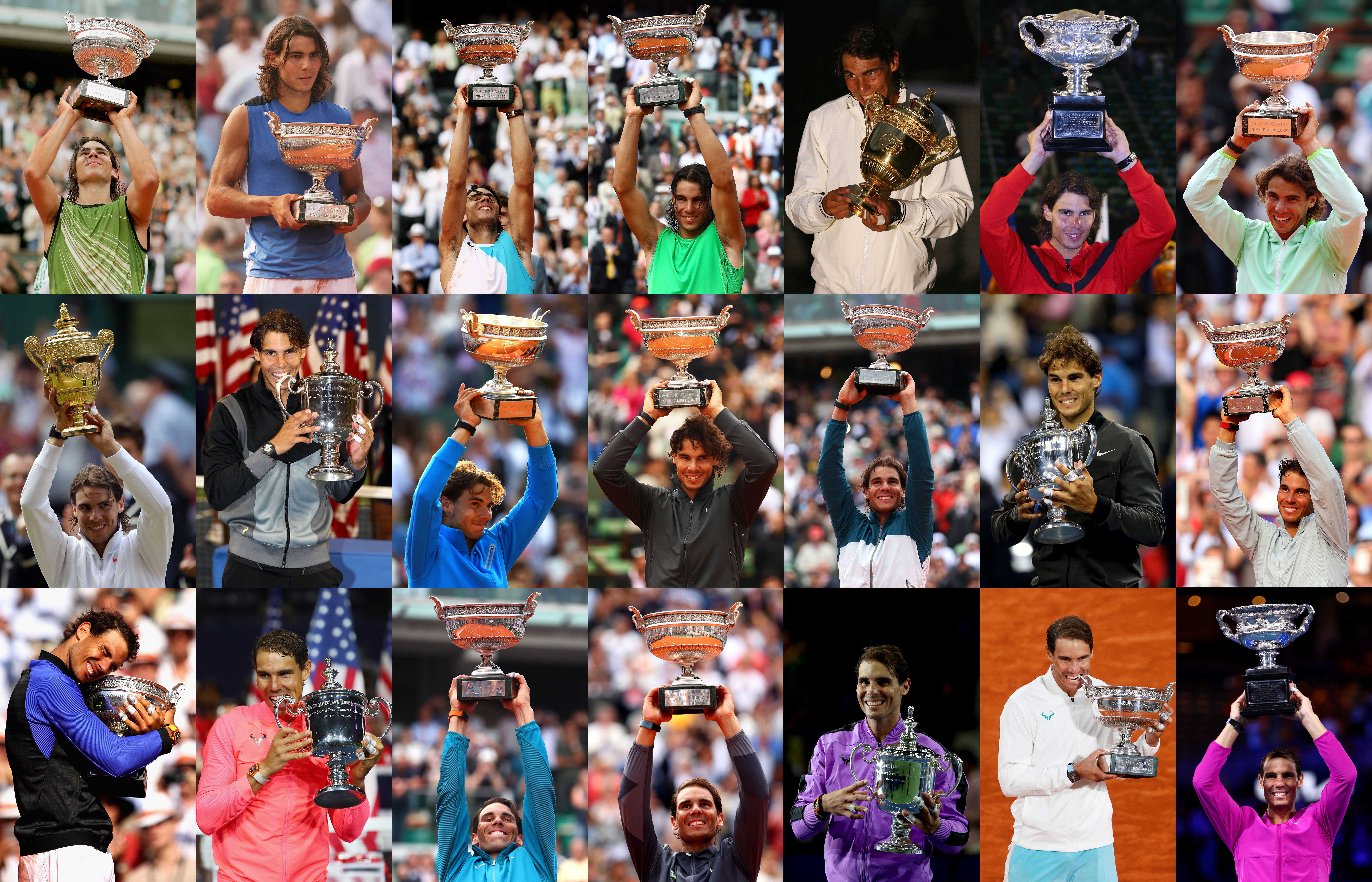 Rafael Nadal is the fourth man to win all four majors multiple times.
Question: Who are the other three?
Hint: Only one did it in the Open Era.
Answer at the bottom.
10. ❤️ Why we love sports
Kevin Madden (Washington, D.C.) writes:
"You're a BENGALS fan?!"
It's a question I encountered quite a bit over the years. How could someone develop a passion for a football franchise whose tough history as a perennial cellar-dweller left them tagged as 'The Bungles' by both critics and, sometimes, even their own fans?
Bengals fans encountered this question because of a reputation forged during a playoff victory drought spanning 31 years. To other football fans and observers, being a Bengals fan seemed like a chore or a burden, something you admitted instead of celebrated.
The Bengals did have some glory years — two Super Bowl appearances in the 1980s — but Ken Anderson and Cris Collinsworth highlights look like the silent picture era to most fans today.
Sure, we also had Boomer and Munoz, Carson and Ocho, Dalton and AJ. But most football fans were conditioned to view the Bengals as a solid bet to screw up some draft picks and then roll over in the first round of the playoffs — if they made it that far.
That version of the Bengals is officially gone, and a new era has arrived. This 2021-22 team has chiseled a new image for the franchise while earning a new level of respect and admiration from football fans across the country.
Look, it hasn't been easy being a Bengals fan the last 30-plus years. Like other fans, we have agonized about team ownership and front-office decisions, second-guessed our coaching, and even questioned our own loyalties to the organization.
Through it all, Zac Taylor insisted he and his coaching staff would deliver a culture change and put a winning organization on the field. He delivered. More importantly, this is a team that's passionate about winning for each other and for their fans.
Joe Burrow and Ja'Marr Chase are aware of the franchise heartache, sure, but they are undaunted by it. Winning is all they have ever known, and they're leading a locker room full of teammates with the same attitude.
As they head to Super Bowl LVI, the Bengals and their most faithful fans have earned this moment. They'll also have a new legion of fans for a new era. All of a sudden, it's cool to be a Cincinnati Bengals fan.
✍️ Submit your story: Are you a Bengals or Rams fan with a story to tell? To share, simply reply to this email. We'd love to run another one of these tomorrow.
Talk tomorrow,
Kendall "Bungle for Burrow" Baker
Trivia answer: Roy Emerson, Rod Laver, Novak Djokovic
🙏 Thanks for reading. Follow us on Twitter: @kendallbaker and @jeffreytracy. Tell your friends to sign up.