November 17, 2020
👋 Good morning! Let's sports.
Today's word count: 1,592 words (6 minutes).
1 big thing: 🏀 March Madness, bubble edition
The NCAA announced Monday that it will consolidate March Madness to a single city in 2021, likely Indianapolis, Axios' Jeff Tracy writes.
Why it matters: The NCAA lost $375 million when it canceled March Madness this past spring, and with COVID-19 surging heading into the winter, utilizing a bubble could be the only way to successfully complete the event.
The state of play: The 13 cities originally slated to host preliminary round games will have to wait until 2022 or beyond to get another chance.
Cities missing out: Brooklyn; Dallas; Detroit; Denver; San Jose, California; Minneapolis; Memphis, Tennessee; Raleigh, North Carolina; Lexington, Kentucky; Wichita, Kansas; Dayton, Ohio; Boise, Idaho; Providence, Rhode Island.
Indianapolis was supposed to host the Final Four. Now, it could host the entire 68-team tournament.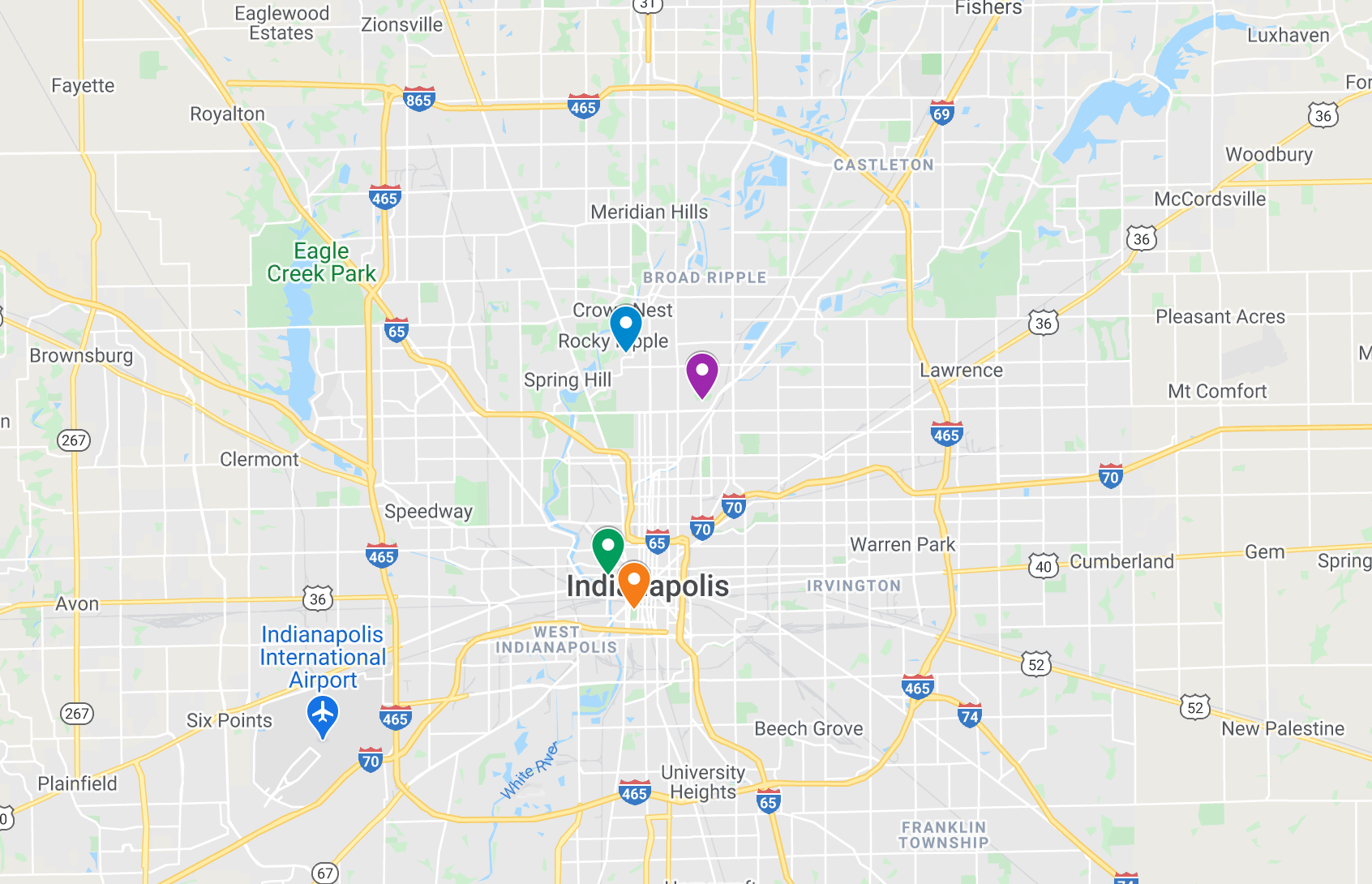 Possible locations: Assuming each arena can handle four games per day (noon, 3pm, 6pm, 9pm), then even during the packed first round (16 games per day) they shouldn't need more than four arenas. Some options that could work:
Lucas Oil Stadium, Colts (orange pin above)
Hinkle Fieldhouse, Butler (blue)
Indiana Farmers Coliseum, IUPUI men's (purple)
IUPUI Gymnasium, IUPUI women's (green)
Of note: The NBA season will be in full swing, so Bankers Life Fieldhouse (Pacers) isn't an option. If more than four arenas are needed, smaller gyms — or ones outside the city center — could be in play.
The bottom line: The regular season could get thrown into disarray long before March arrives. But if it's completed as scheduled, a bubble awaits the 68 teams ready to go dancing.
P.S. ... No word yet on the women's tournament. Their Final Four was scheduled to be held in San Antonio.
2. ⚽️ Ryan and Rob buy a soccer team
Actors Ryan Reynolds and Rob McElhenney have teamed up to acquire fifth-division English soccer team, Wrexham AFC, one of the oldest clubs in the world.
Why it matters: The two actors have promised to invest at least $2.64 million in the club and plan to use their own stardom — plus a documentary series — to promote Wrexham globally and hopefully take it to new heights.
The big picture: Reynolds and McElhenney appear to be banking on the growing demand for soccer content. In recent years, Netflix and Amazon have produced a wide range of documentary series about European clubs, including:
The intrigue: These "Hard Knocks"-style shows could work for any sport, but soccer's global appeal makes them particularly attractive to streaming platforms with both American and international versions/audiences.
European soccer's system of promotion/relegation also provides a unique backdrop, with the possibility of moving up (or down) a division adding immediate drama to any story.
In the case of Reynolds and McElhenney, who's best known for "It's Always Sunny in Philadelphia," their purchase of Wrexham is literally a movie plot.
They might not get their Hollywood ending by advancing to the Premier League (Wrexham hasn't been higher than the third tier this century), but the fact that such a rise is even possible instantly makes the club more intriguing.
By the numbers: Wrexham generates between $1.98 million and $4.22 million in annual revenue, per club director Spencer Harris. If done right, a documentary series alone could generate a similar amount.
And Reynolds, alone, has more combined Instagram and Twitter followers (53.3 million) than Liverpool (44.5 million), last year's Premier League champs.
The bottom line: It's not always sunny in Wales (in fact, it rains a lot). But Monday was a thrilling day to be a Wrexham AFC fan. Next up: Hire Ted Lasso.
3. 🏀 NBA mock draft
The NBA draft is tomorrow night (8pm ET, ESPN), and it lands smack in the middle of a suddenly very active trade window, Jeff writes.
Bucks get Holiday: As they look to deliver on the reshaped roster they promised MVP Giannis Antetokounmpo, Milwaukee has acquired Jrue Holiday and Bogdan Bogdanović, ESPN reports.
Busy Thunder: After trading Dennis Schröder to the Lakers, OKC sent Chris Paul to Phoenix. The Thunder now have a whopping 17 first-round picks (!!!) in the next seven drafts. Sam Presti is a wizard.
Go deeper: There's never been a better time to go undrafted (The Ringer)
4. ⚡️ Catch up quick
🏈 Vikings 19, Bears 13: Minnesota's defense stood stall, helping Kirk Cousins (292 yds, 2 TD, INT) improve to 1-9 on Monday Night Football. Chicago has now lost four straight and Nick Foles was carted off late in the fourth quarter.
🎓 LSU under fire: A USA Today report claims LSU officials have repeatedly ignored or mishandled sexual misconduct allegations made by female students against male students, including multiple football players.
🏈 Brees out, Winston in: Drew Brees has multiple rib fractures and a collapsed lung, meaning it's now Jameis Winston time in New Orleans. Will Winston revive his own career prospects like Teddy Bridgewater did last year?
⚽️ USA 6, Panama 2: Nicholas Gioacchini and Sebastian Soto both scored their first two international goals, and Gio Reyna added his first.
5. 🏟 Stadium voting: 298,000 ballots cast
298,000 voters cast their ballots at the 40 professional sports stadiums that were used as voting locations this year, per USA Today.
Looking ahead: The use of sports venues could become the norm in future elections, though fewer will be available in normal years because they'll be busy hosting games and concerts.
What they're saying: "If you're a first-time voter, what better of a place to go and exercise your right to vote than someplace that will be memorable like that? I think that holds some value," said college professor Gretchen Macht.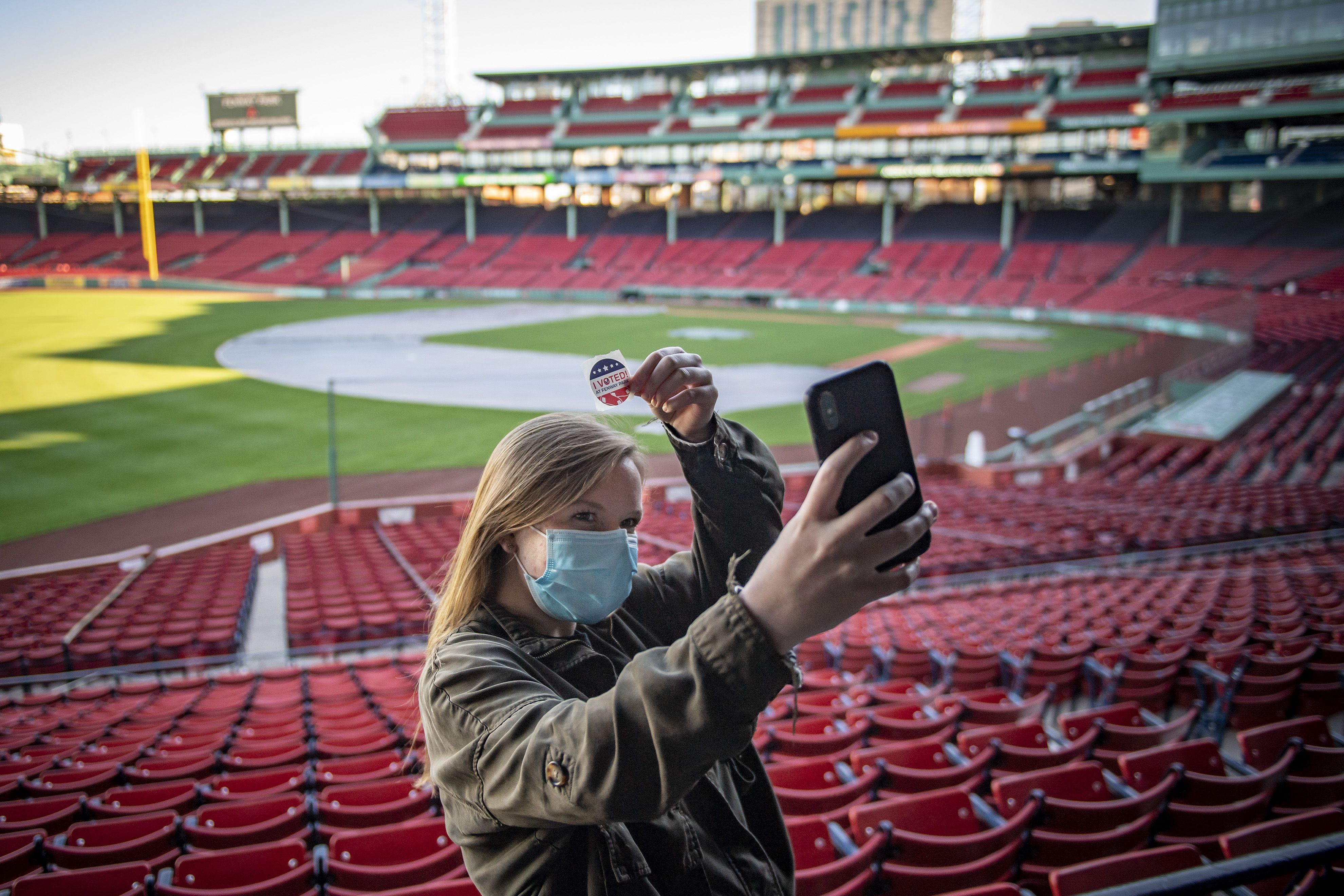 6. 🏴󠁧󠁢󠁥󠁮󠁧󠁿 Field trip: London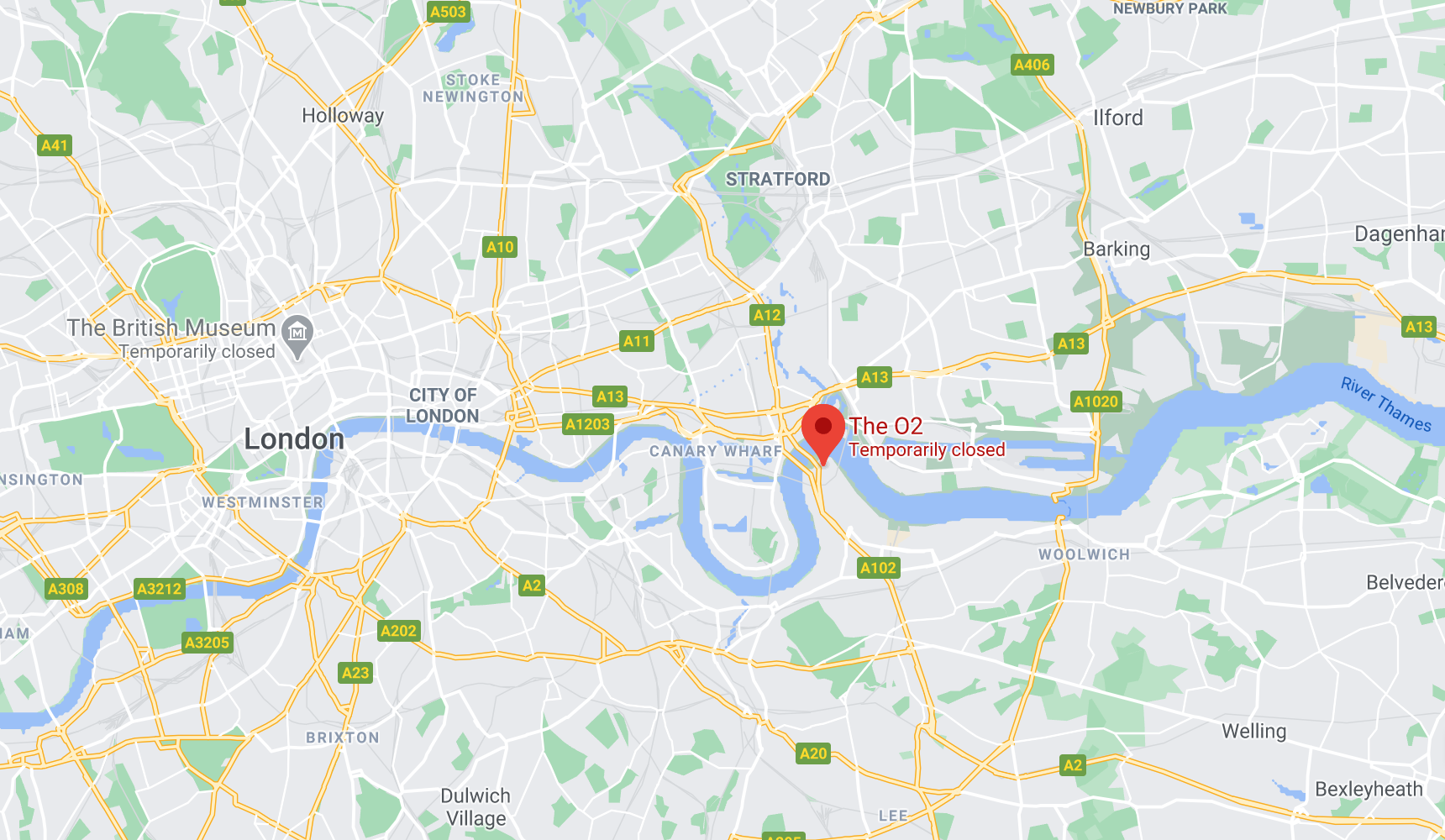 Location: The O2 Arena
Coordinates: 51.5030°N, 0.0032°E
Welcome to London, which is currently hosting the ATP Finals for the last time before it moves to Turin, Italy, next year, Jeff writes.
Fun facts: I'll spare you the basics of one of the world's most famous cities and instead share a couple fun facts about our left-side-driving friends across the pond.
Big Ben: The structure we call by that name is actually Elizabeth Tower. Big Ben is just the largest bell inside.
Underground? Not exactly: 79% (198 miles) of the 250-mile network known as the London Underground is actually open to the elements. The bulk of what is underground just happens to mostly reside in the city center.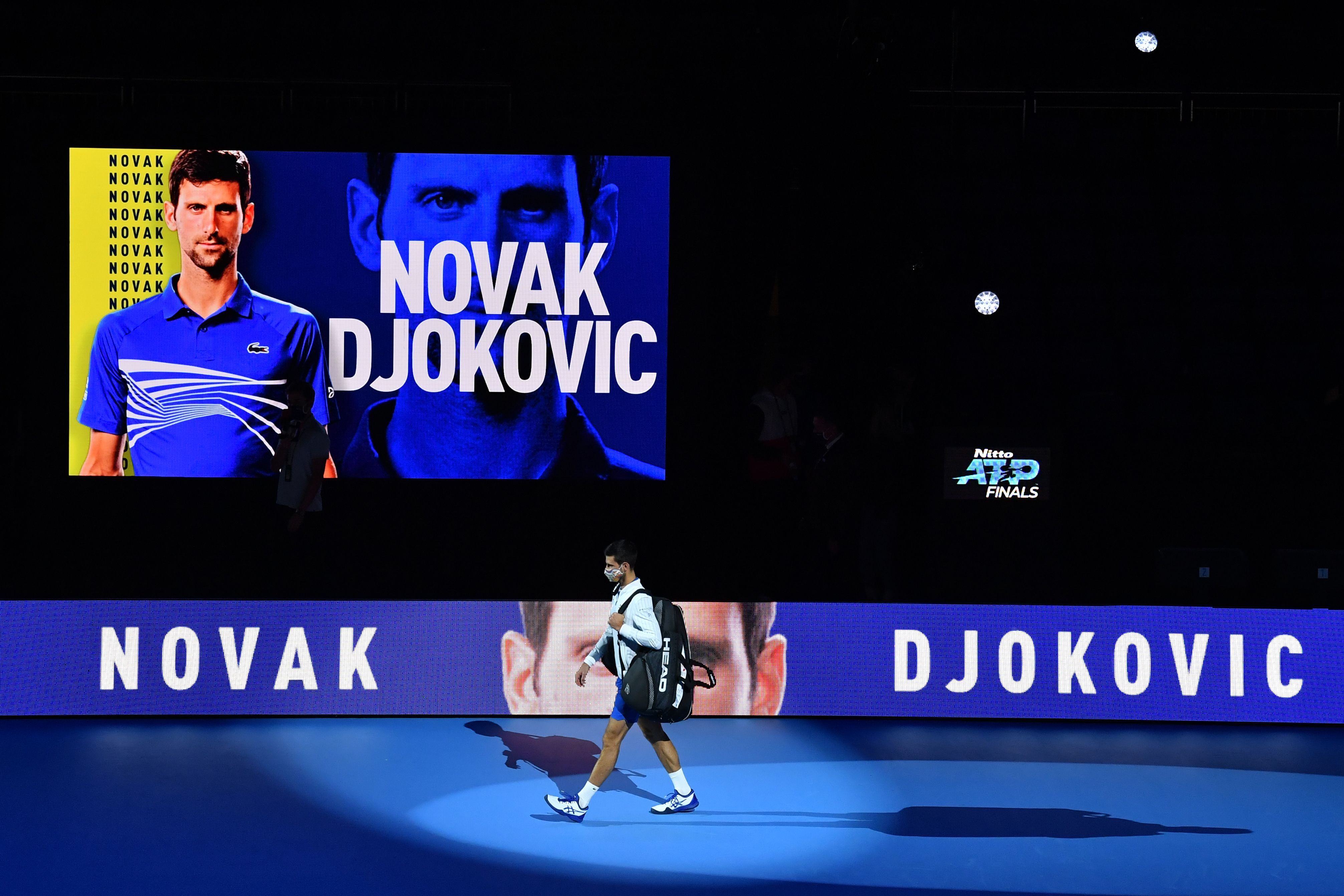 How it works: The ATP Finals features the top eight men's singles players and doubles teams in the ATP rankings. The women's equivalent, the WTA Finals, was canceled this year due to the pandemic.
Format: Players are split in two groups of four to compete in a round robin, with the best two records per group advancing to the semifinals.
Past winners: Roger Federer's six ATP Finals victories are the most ever. Pete Sampras, Ivan Lendl and Novak Djokovic are tied for second, with five.
This year's field: The round robin is underway at the indoor O2 Arena, with all eight men having played one match.
Group A: No. 1 Djokovic (1-0); No. 4 Daniil Medvedev (1-0); No. 5 Alexander Zverev (0-1); No. 8 Diego Schwartzman (0-1)
Group B: No. 2 Rafael Nadal (1-0); No. 3 Dominic Thiem (1-0); No. 6 Stefanos Tsitsipas (0-1); No. 7 Andrey Rublev (0-1)
Today's marquee matchup: Nadal vs. Thiem (9am ET, ESPN3)
7. 📸 Photos 'round the world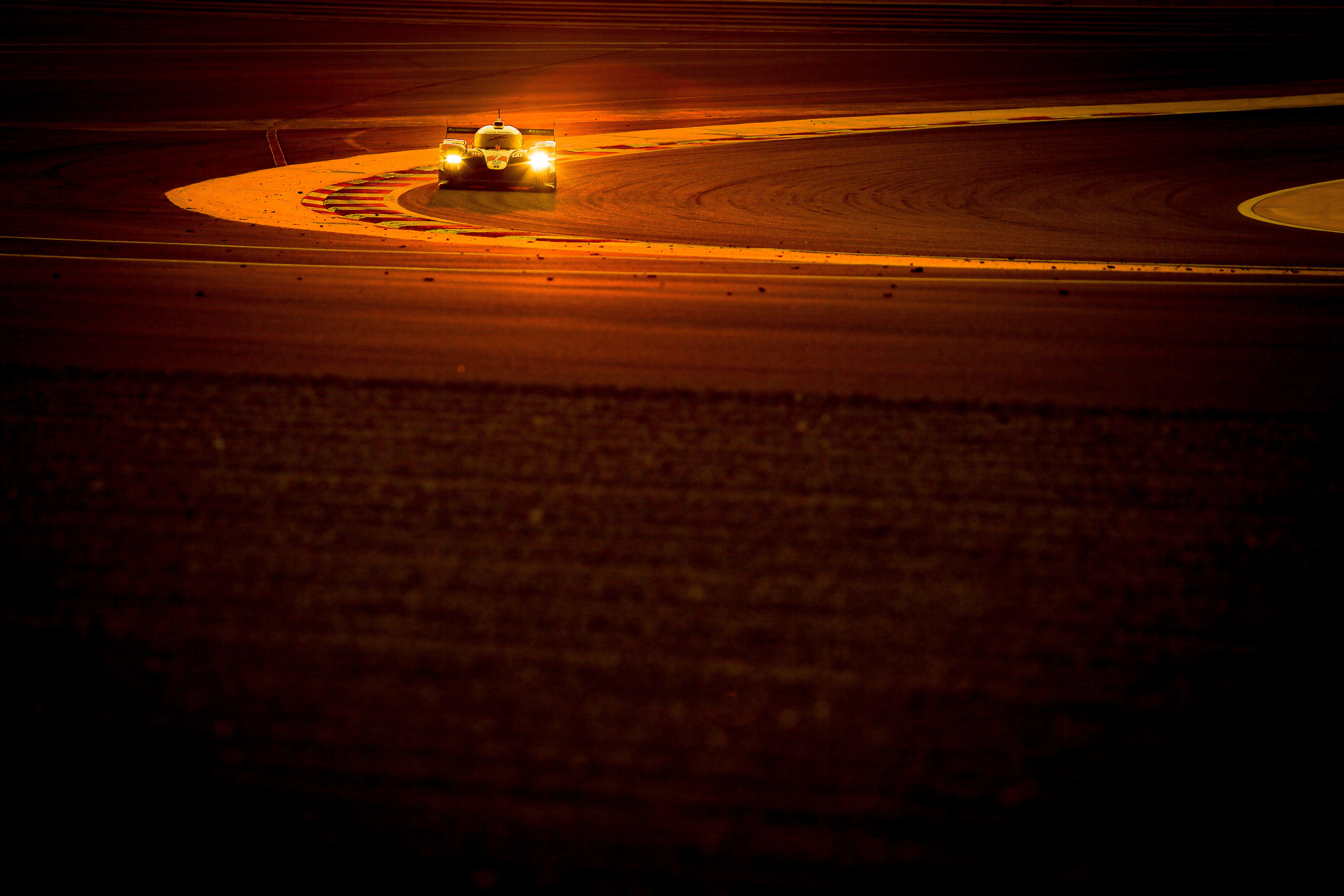 SAKHIR, Bahrain — The 8 Hours of Bahrain brought the curtain down on the 2020 FIA World Endurance Championship, the eighth season of the auto racing series that also includes the famous 24 Hours of Le Mans.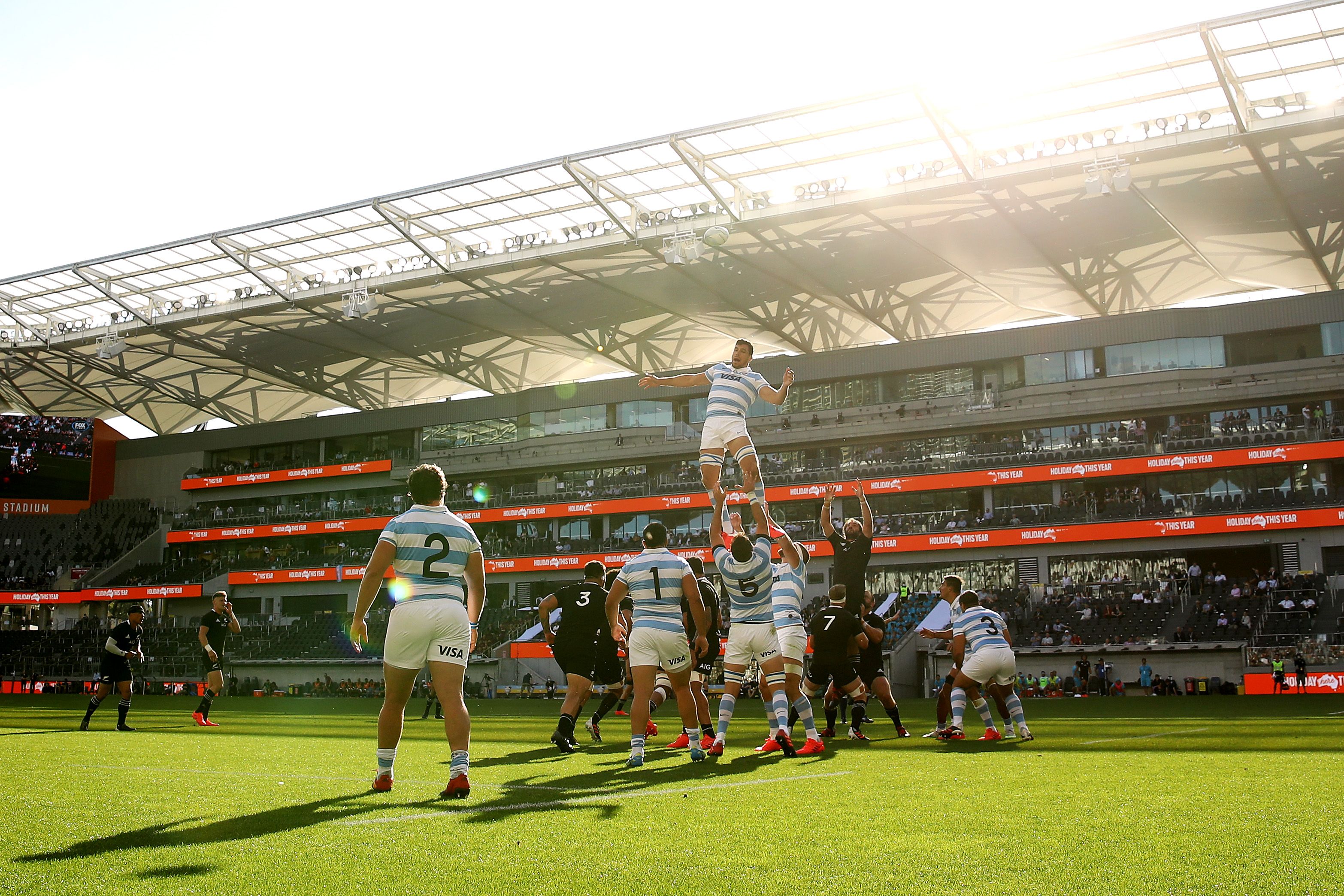 SYDNEY, Australia — Argentina beat the New Zealand All Blacks for the first time in their history on Saturday to blow the Tri-Nations title race wide open.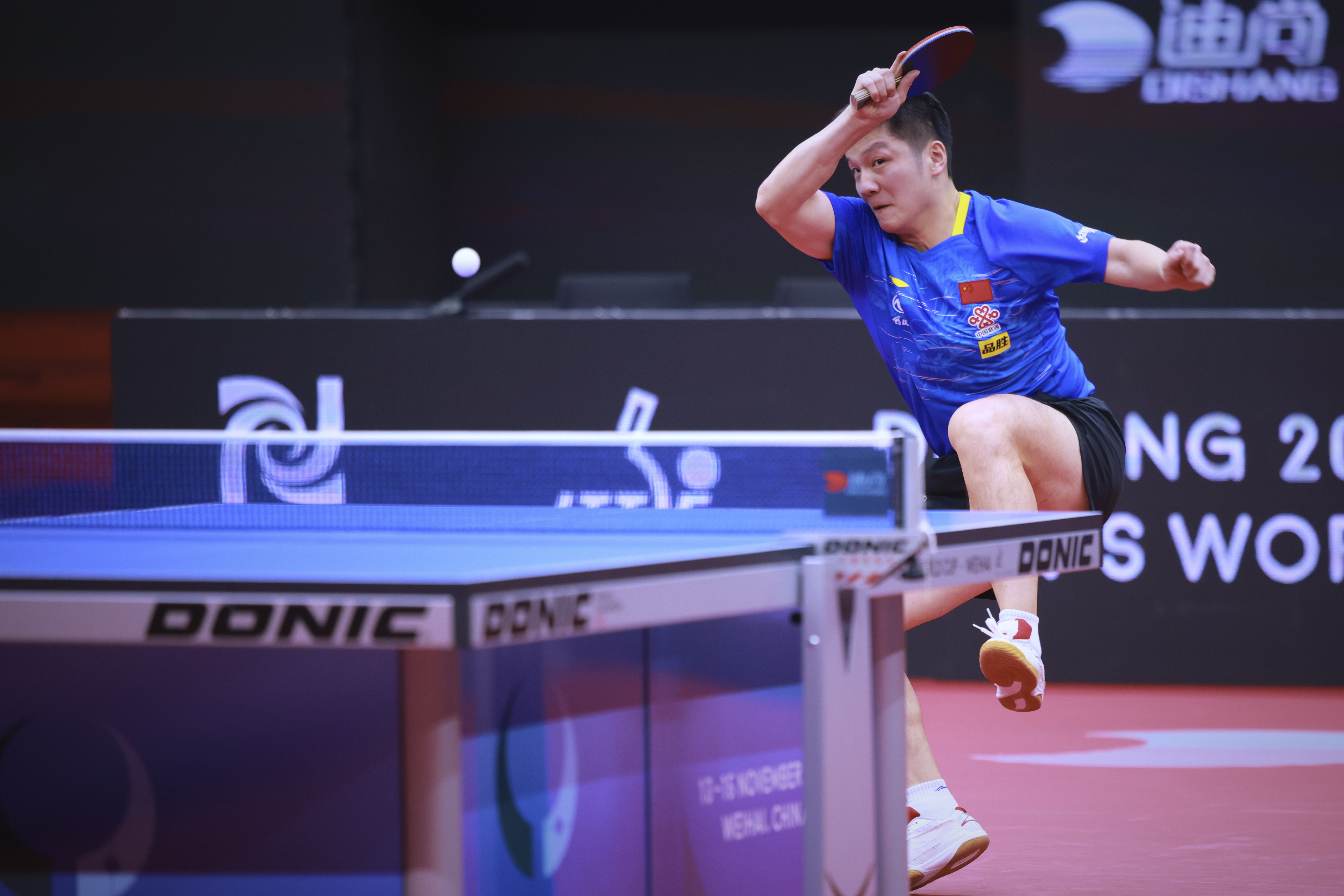 WEIHAI, China — The 2020 ITTF Men's World Cup took place over the weekend, and the final match between Ma Long vs. Fan Zhendong (above) was incredible.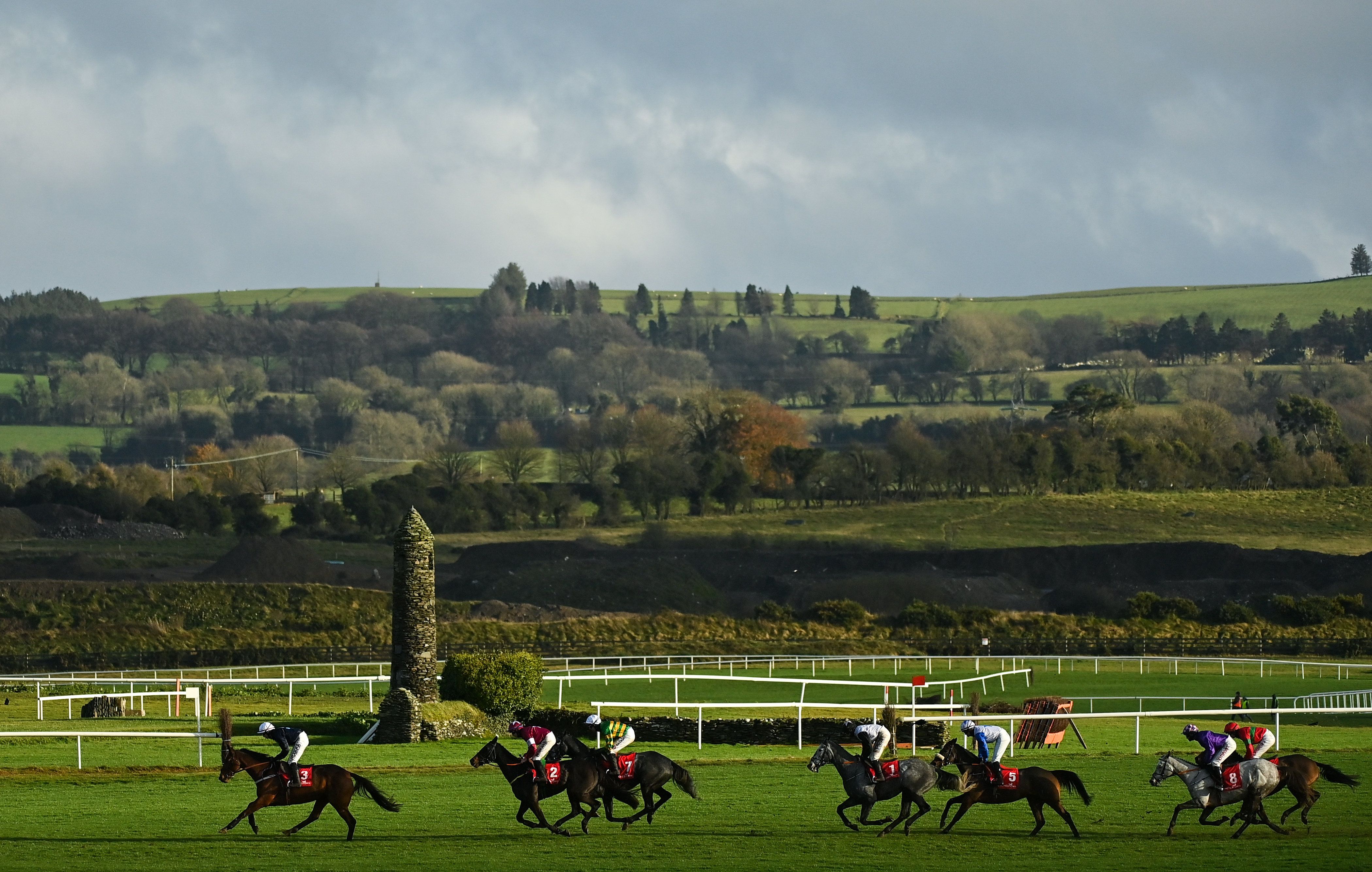 KILDARE, Ireland — This photograph pairs well with a Guinness.
8. Nov. 17, 1940: 🏈 The NFL takes flight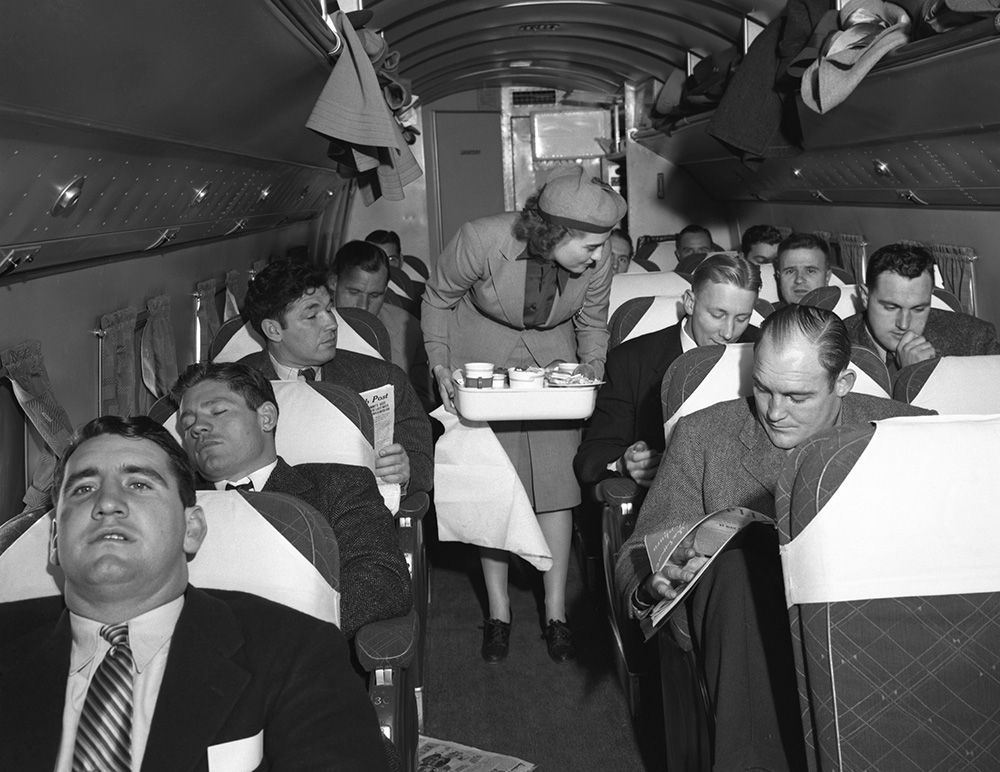 80 years ago today, the Green Bay Packers became the first NFL team to travel to a game by plane — but the journey didn't go exactly as planned.
The team took a train from Green Bay to Chicago, where they were transported to the airport. Waiting were two United Airlines Douglas DC-3s, which would fly them to New York for their game against the Giants.
The planes landed in Cleveland to refuel, and with New York City under heavy fog, the decision was made to cancel the rest of the flight.
The Packers took taxis into downtown Cleveland, had dinner, and waited in a hotel lobby until a New York Central train arrived.
Arrival: The Packers finally made it to New York at around 8:30am ET the following morning and headed to Central Park for practice.
Return flight: After the game that Sunday, they returned to Wisconsin without incident, taking off from New York Municipal Airport (later renamed LaGuardia) early Monday morning and landing in Chicago later that day.
9. 🏈 NFL trivia
Cordarrelle Patterson's 104-yard kick return TD was the eighth of his career, tying him with two other players for the most in NFL history.
Question: Who are the two other players?
Hint: Both players last played in 2014, and their names are not Dante Hall (6) or Devin Hester (5).
Answer at the bottom.
10. ⚾️ Vote: Fill out your HOF ballot
The 2021 Hall of Fame ballot was released Monday, comprising 25 players hoping to gain entry into Cooperstown's hallowed halls.
How it works: Roughly 400 members of the Baseball Writers' Association of America vote each year, selecting up to 10 players.
Criteria: Players must earn 75% of the vote for election, and at least 5% to remain on the ballot another year. After 10 years, they're dropped.
By the numbers: This year's ballot features 14 returning players and 11 first-timers.
50% club: Just four players earned 50% of the vote last year — Curt Schilling (70%), Roger Clemens (61%), Barry Bonds (60.7%) and Omar Vizquel (52.6%).
Of note: Schilling, Clemens, Bonds and Sammy Sosa (13.9%) are all in their penultimate year on the ballot.
Cast your ballot: Make your Hall of Fame selections here. We'll announce the results tomorrow.