👋 Good morning! Let's sports.
Today's word count: 1,763 words (6 minutes)
1 big thing: 🏈 Building the XFL (again)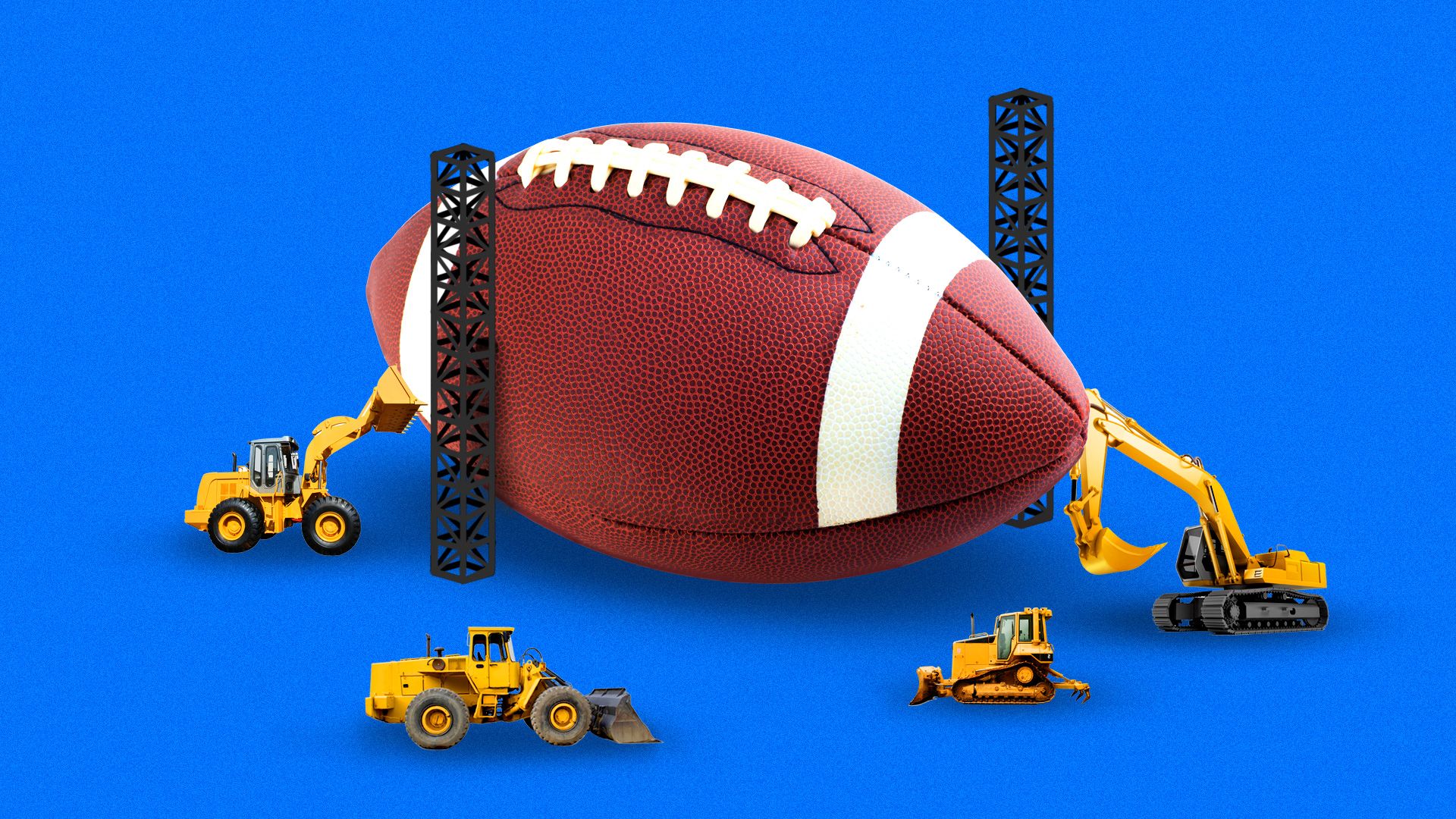 The 2-day XFL draft concluded yesterday, with each of the league's 8 teams having put together their initial rosters.
How it worked: Before the actual draft, teams ranked which "Tier One" QB they wanted via a blind-bidding system, then those 8 players were assigned accordingly.
Once the draft began, players were picked in this order: skill positions, offensive linemen, defensive front seven and defensive backfield. Then there was an "open" portion, where teams could draft any player they wanted.
Sidenote: The broadcast of the draft was … kind of sad. Instead of a studio show, it was literally a video conference call with a stopwatch in the bottom right corner of the screen that someone had to manually reset with a mouse after every pick.
Dallas Renegades
Coach: Oklahoma legend Bob Stoops.
QB: Landry Jones, who played for Stoops in college and spent 5 seasons (2013-17) as Ben Roethlisberger's backup in Pittsburgh.
Guy you might know: WR Tommylee Lewis, who was the intended receiver on the infamous Saints-Rams no-call in last year's NFC Championship Game.
DC Defenders
Coach: Former Colts and Michigan OC Pep Hamilton.
QB: Cardale Jones, the strong-armed former Buckeye who was drafted by the Bills in the 4th round of the 2016 NFL draft.
Guy you might know: Safety Rahim Moore, who started for the Broncos for a few years.
Houston Roughnecks
Coach: Former Hawaii and SMU head coach June Jones.
QB: Connor Cook, who starred at Michigan State and started a playoff game for the Raiders in 2017.
Guy you might know: RB Andre Williams, who starred at Boston College and had a breakout rookie campaign for the Giants in 2014.
Los Angeles Wildcats
Coach: Former Packers associate head coach Winston Moss.
QB: Luis Perez, who won the Harlon Hill Trophy in 2017 as the best player in D-II football and spent some time with the Eagles and Lions after playing well for the AAF's Birmingham Iron.
Guy you might know: Kicker Nick Novak, who kicked for 6 different NFL teams and ranks 94th on the league's all-time scoring list.
New York Guardians
Coach: Longtime Giants OC Kevin Gilbride.
QB: Former Penn State star Matt McGloin, who notched 7 NFL starts as a Raider.
Guy you might know: QB Marquise Williams, who put up huge passing and rushing numbers at North Carolina before spending time in the NFL, CFL and AAF.
Seattle Dragons
Coach: Former Seahawks QB and Redskins head coach Jim Zorn.
QB: Brandon Silvers, who threw for more than 10,000 yards during his college career at Troy and spent time on this Jets' roster this past spring.
Guy you might know: QB/WR Keenan Reynolds, who ran Navy's option attack to great success in college and was one of the Seahawks' final cuts in September (as a WR).
St. Louis BattleHawks
Coach: Former Bengals TE coach Jonathan Hayes.
QB: Former Ole Miss starter Jordan Ta'amu, who led the SEC in passing last season and signed a contract with the Texans before being released in August.
Guy you might know: RB Christine Michael, who was supposed to be a fantasy star for the Seahawks but never really panned out.
Tampa Bay Vipers
Coach: Former Bears head coach Marc Trestman.
QB: Former Georgia star Aaron Murray, who still sits atop the SEC's career TD list and spent a few seasons bouncing around the NFL.
Guy you might know: RB De'Veon Smith, who enjoyed a decent career at Michigan.
2. ⚾️ How the rainout impacts both ALCS teams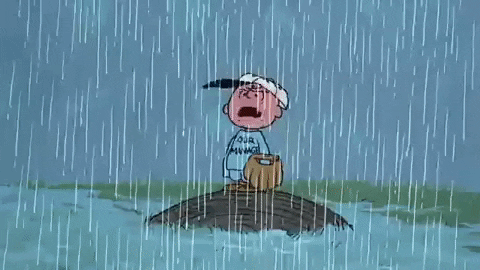 Due to heavy rain in New York yesterday, Game 4 of the ALCS was postponed to tonight, and Game 5 — originally scheduled for tonight — was pushed back to Friday, which was supposed to be a travel day.
Why it matters: The ripple effects of the rainout will be felt throughout the rest of the series, as the Astros and Yankees may have to play 4 games in 4 days if it goes the distance.
Who it helps: The postponement helps the Astros, as yesterday was set to be a bullpen game with rookie Jose Urquidy expected to pitch the bulk of the innings as either a starter or behind an opener.
Instead, they'll start Zack Greinke in Game 4 tonight and Justin Verlander in Game 5 tomorrow, both on regular rest.
They might still have to rely on Urquidy and the bullpen at some point, but the rainout delayed that until later — and if they win the series in 5 or maybe even 6 games, they'll have avoided it.
Who it hurts: The Yankees will counter with Masahiro Tanaka for Game 4 and James Paxton for Game 5, which is a solid 1-2 punch.
Problem is, New York relies much more heavily on their bullpen than Houston, and they might have to pitch for 4 straight days now.
For reference, Aaron Boone never used a single reliever for 3 straight days during the regular season. Unless his starters work deep into games, he'll have no choice but to break that guideline.
P.S. ... In other baseball news, former Cubs skipper Joe Maddon, an employee of the Angels from 1975 to 2005, has been hired as the team's new manager.
3. 🥊 Boxer Patrick Day dies 4 days after knockout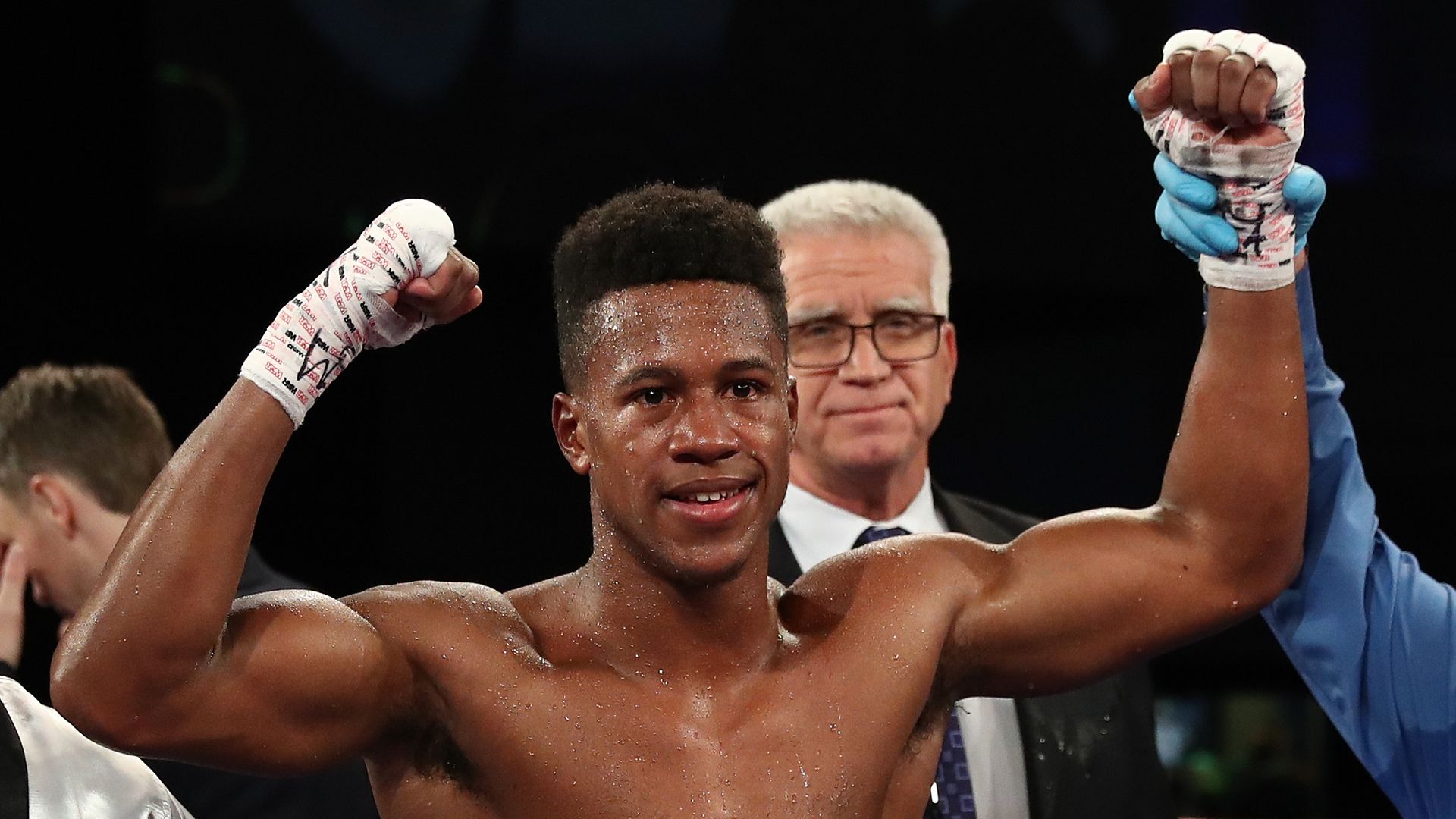 Light middleweight boxer Patrick Day died yesterday after suffering a traumatic brain injury during a fight on Saturday in Chicago. He was 27.
Day was knocked out in the 10th round by 21-year-old Charles Conwell and was taken to the hospital immediately. He was comatose that night and went into a coma after surgery but never woke up.
What they're saying: Conwell posted an open letter to Day via Instagram on Monday, saying he never meant to hurt him and that he was considering quitting boxing.
"I never meant for this to happen to you. All I ever wanted to do was win. If I could take it all back I would ... I replay the fight over and over in my head thinking what if this never happened and why did it happen to you."
Gut-wrenching: "It was a running issue between Pat and I, how he came from a very educated, successful family and his mother didn't want him to box," said promoter Lou DiBella, per The Athletic (subscription). "I've known Pat since he was a kid, and she never attended one of his fights."
4. 📸 Soccer 'round the world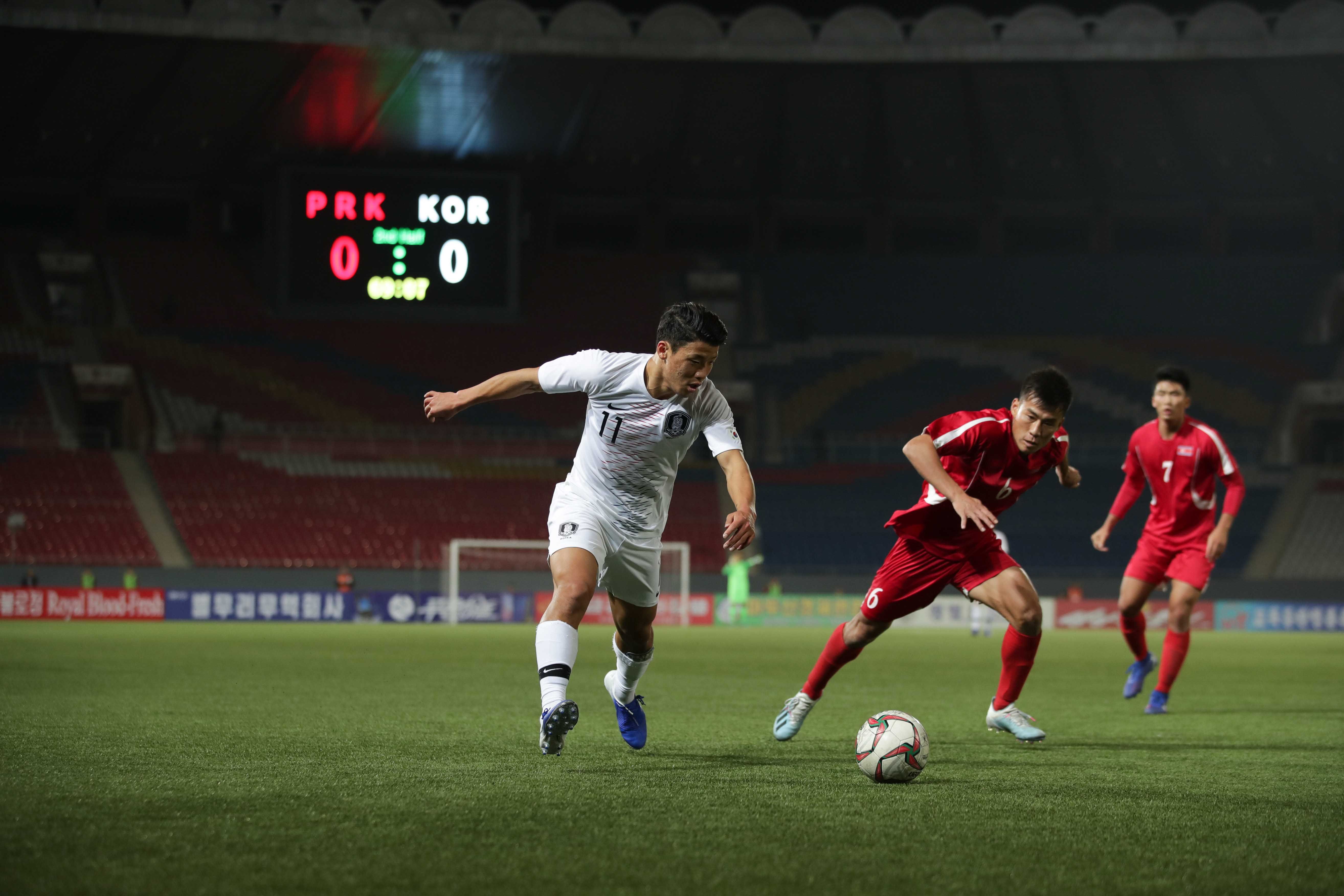 Photo: Korea Football Association via Getty Images
PYONGYANG, NORTH KOREA — South Korea were happy to make it back in one piece after their brutal 2022 World Cup qualifier against North Korea, which ended in a 0-0 draw and was played in front of empty stands.
What they're saying: "It was like war," said a Korean Football Association official. "North Koreans wouldn't even make eye contact when I talked to them, not to mention respond."
The backdrop: The 2 countries are technically still at war because their 1950-53 conflict ended in a truce, not a peace treaty. As for soccer, this was the first time they'd played on North Korean soil in 30 years.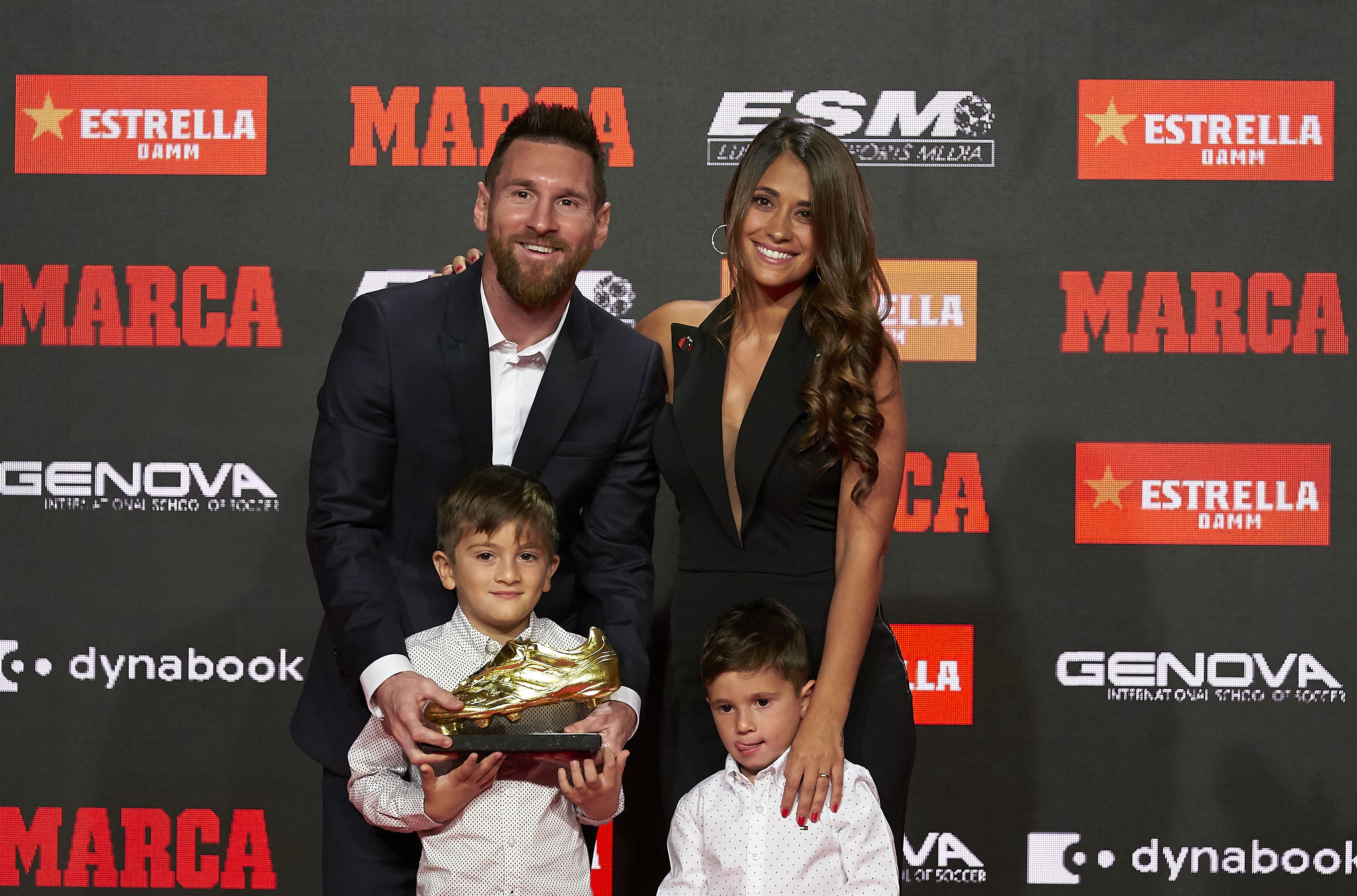 Photo: Quality Sport Images/Getty Images
BARCELONA, SPAIN — Lionel Messi posed with his family after receiving the Golden Shoe award as Europe's top scorer for a record-breaking 6th time.
By the numbers: Messi scored 36 league goals for Barcelona last season to finish ahead of Paris Saint-Germain's Kylian Mbappe, who scored 33.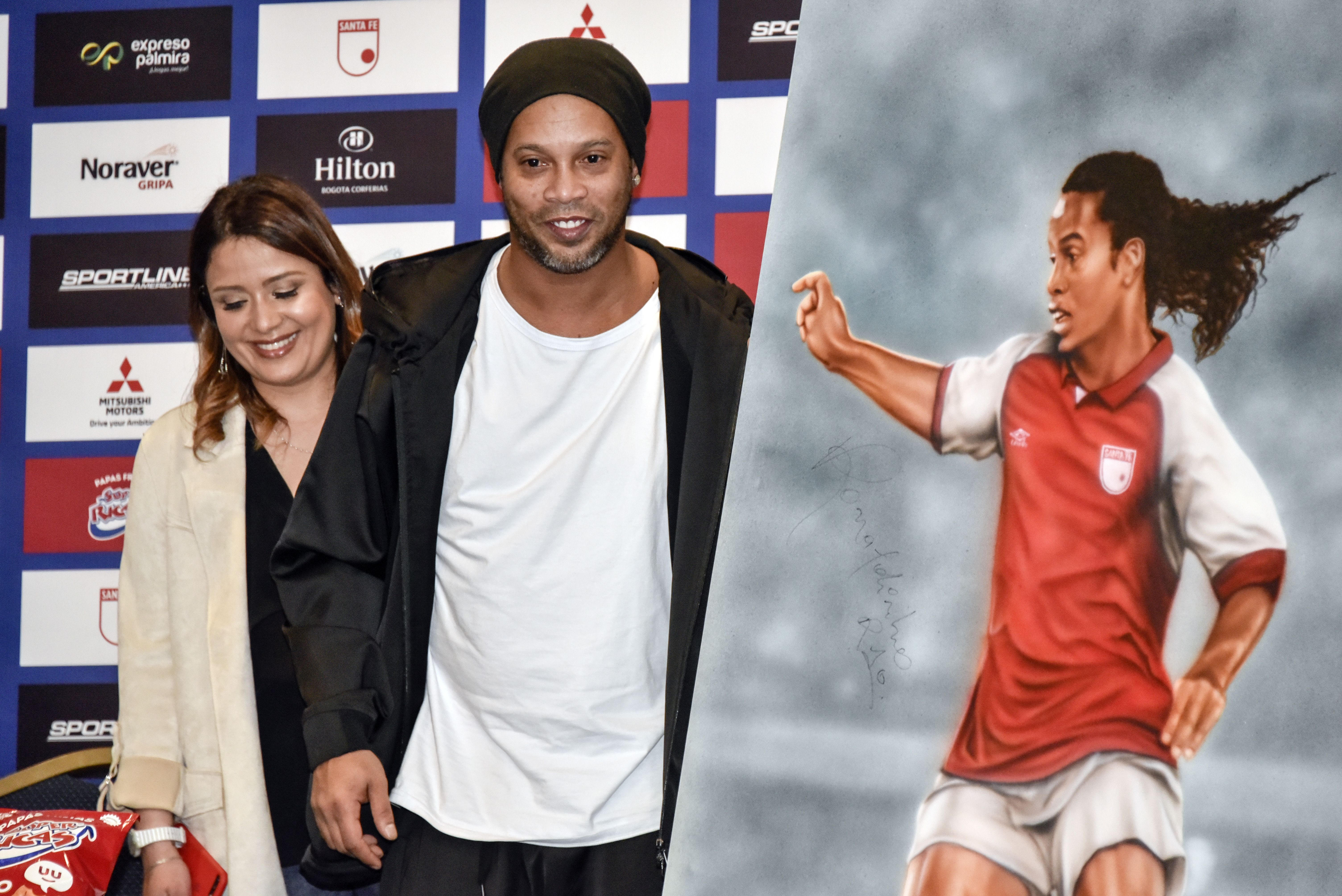 Photo: Guillermo Legaria Schweizer/Getty Images
BOGOTÁ, COLOMBIA — Brazilian legend Ronaldhino will temporarily come out of retirement to play in a friendly exhibition match today between Colombian teams Independiente Santa Fe and Atletico Nacional de Medellin.
5. 📊 By the numbers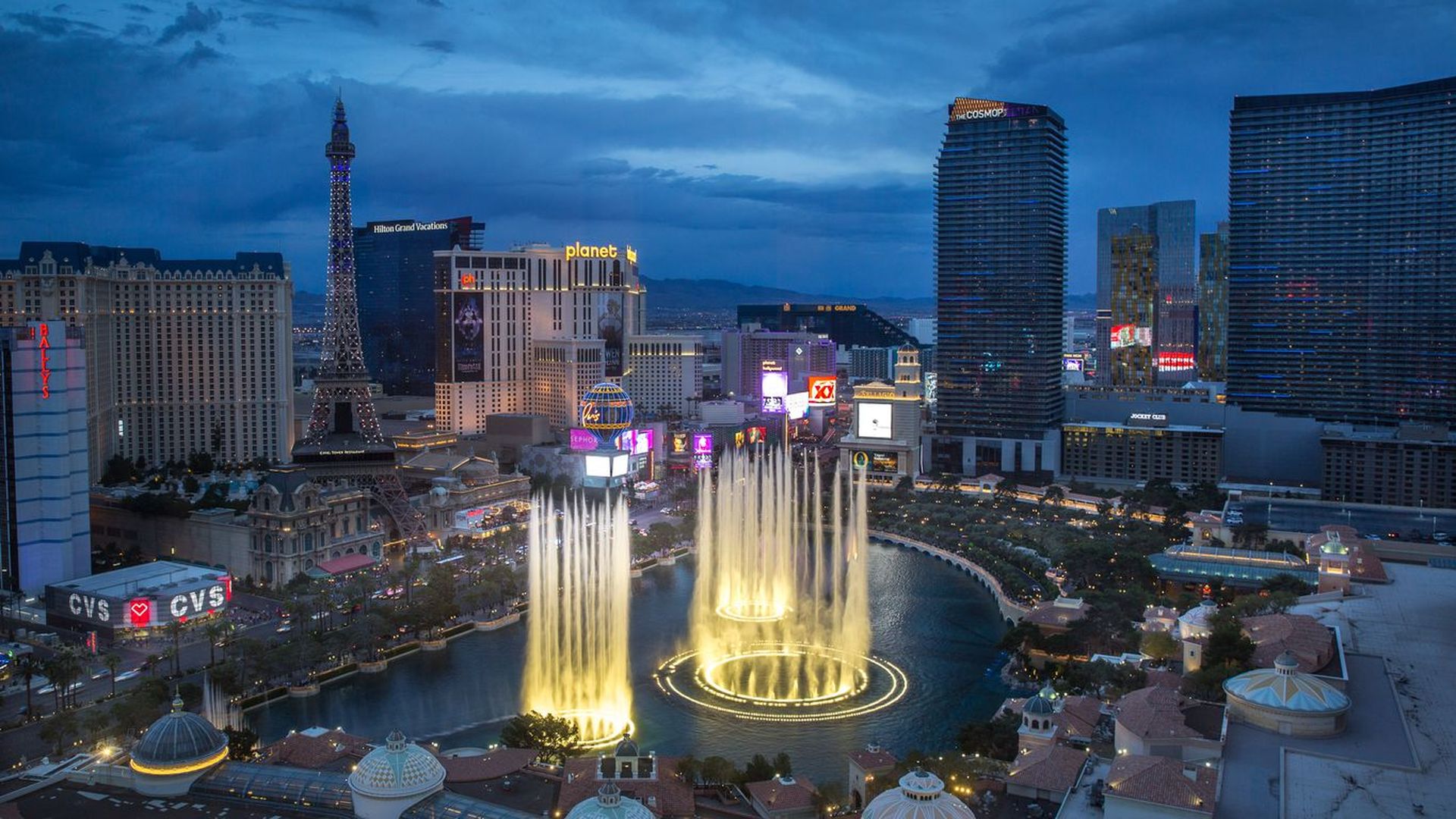 🎰 $4.25 billion
MGM Resorts International is selling its Bellagio Hotel and Casino in Las Vegas to the Blackstone Group in a $4.25 billion deal.
Between the lines: MGM is laser-focused on sports betting and this sale is evidence of that. "That is a better use of our capital resources than traditional gaming," CEO Jim Murren told the Wall Street Journal (subscription).
🏈 3.1 yards in the black
The 49ers are 3.1 yards per pass play in the black this season (they average 7.5 and give up 4.4), well ahead of the second-place Patriots and more than twice as dominant as 27 other teams.
🏒 13.8% of penalties
Since 2010, there have been 85,109 penalties in the NHL. The most popular is tripping (13.8% of penalties), followed by hooking (13.6%).
6. Oct. 17, 1989: ⚾️ The World Series earthquake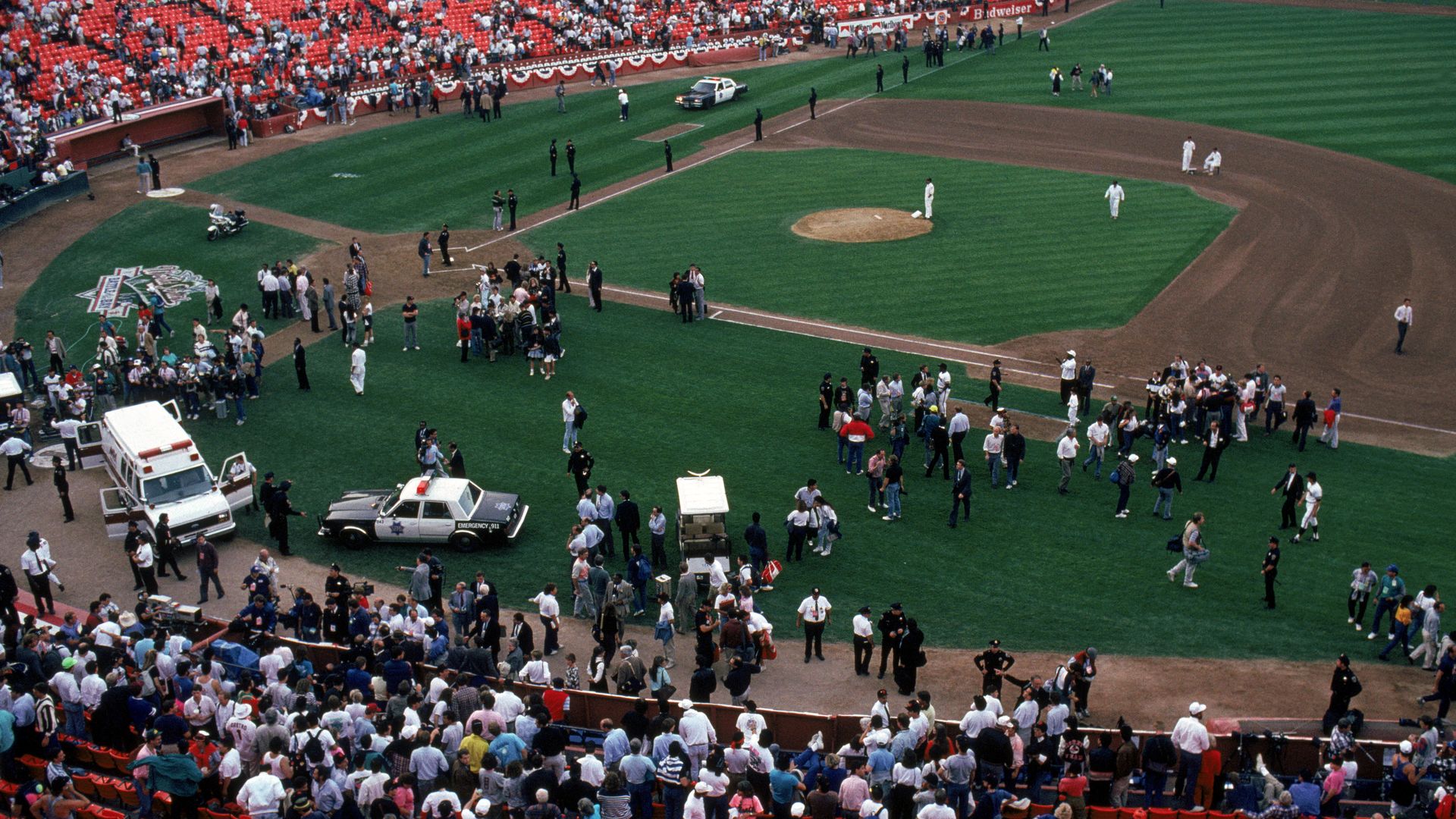 30 years ago today, a magnitude 6.9 earthquake struck the San Francisco Bay Area minutes before Game 3 of the World Series between the Giants and A's at San Francisco's Candlestick Park.
It was the first major U.S. earthquake to be broadcast on live TV. ABC's Al Michaels could be heard saying, "I'll tell you what, we're having an earth—" seconds before the feed cut out.
The timing of the game saved lives, as thousands were already inside the stadium and thousands more had left work early to watch, reducing traffic that would have otherwise been on collapsed freeways.
Game 3 was delayed 10 days, with the teams resuming play on Oct. 27. The A's never trailed in any game and won in a sweep.
Go deeper: NBC's live news coverage (YouTube)
7. 🏒 NHL trivia
Connor McDavid registered his 3rd career 5-point game last night, which is tied for the most in the NHL since his debut season (2015-16).
Question: Who are the 2 players that McDavid is tied with?
Hint: Their initials are BM and MB and they both play in the Eastern Conference.
Answer at the bottom.
8. The Ocho: 🚲 Biking through Bogotá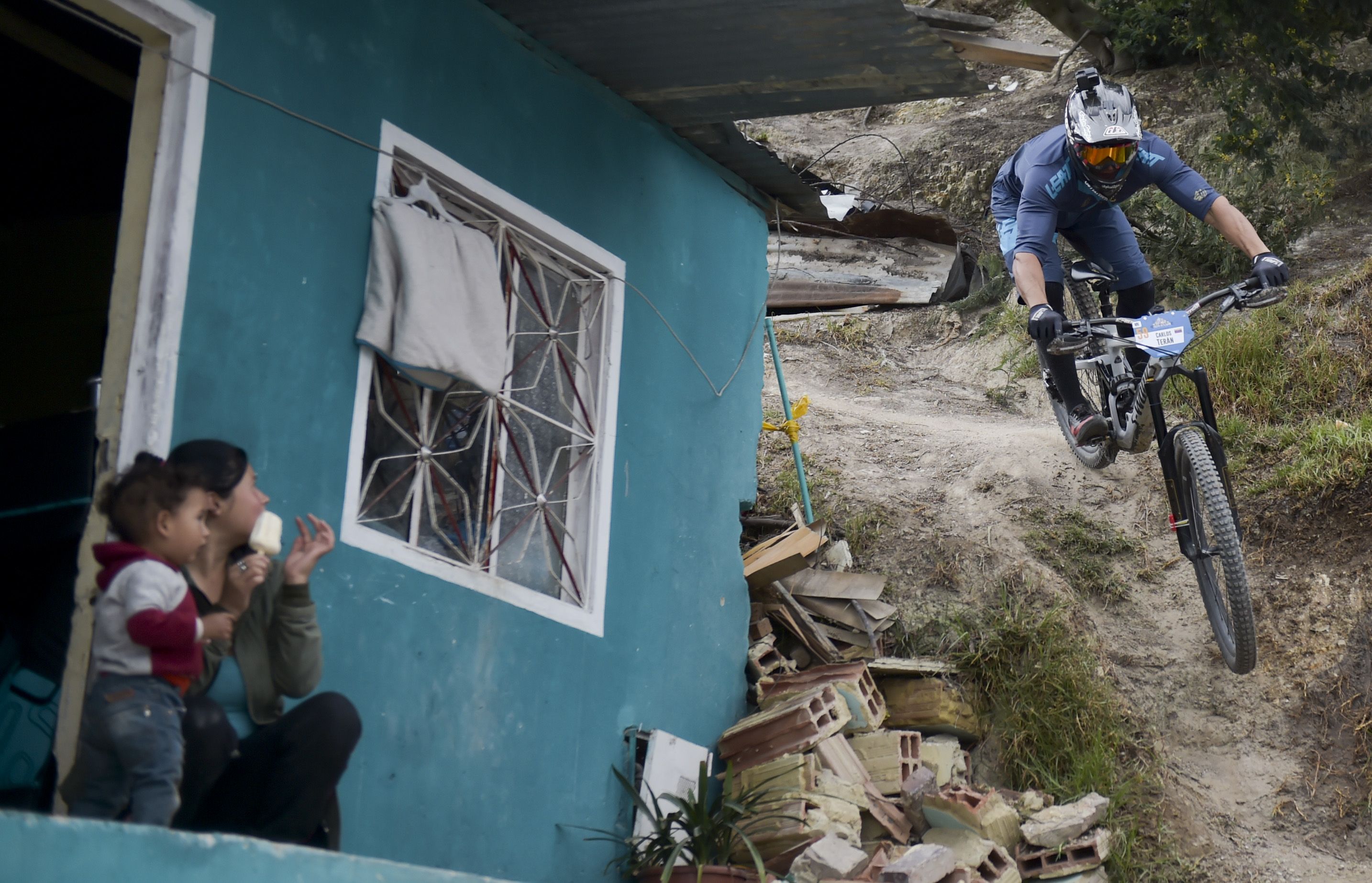 Photo: Raul Arboleda/AFP via Getty Images
Caption: "A competitor takes part in the Downhill Urbano event at Ciudad Bolivar, a poor locality in southern Bogotá, Colombia."
Go deeper: First-person POV footage (YouTube)
9. 📚 If you read one thing today...
10. 🎧 Podcast Club: The Sterling Affairs, Ep. 4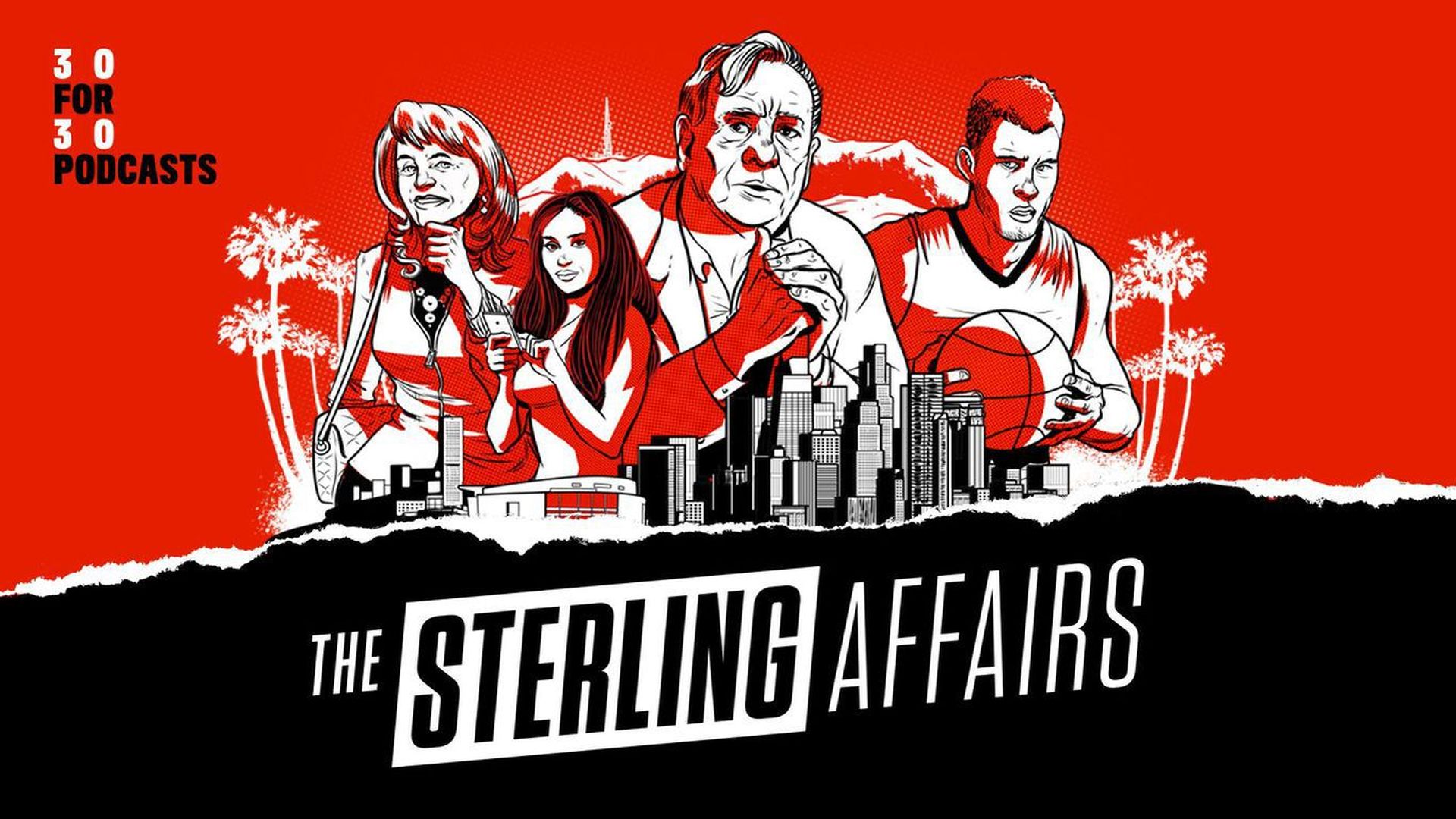 This week, we're listening to "The Sterling Affairs," a 5-part podcast about basketball in Los Angeles, a ruthless real estate empire and the scandal that rocked the NBA.
How it works: We listen to one episode per day and briefly recap it the following morning before proceeding to the next one.
⏪ Yesterday's episode: "Property" — Donald and Shelly Sterling escaped poverty and became the biggest residential landlords in L.A. But in housing and basketball, they never had to face the consequences of their actions.
"Just wanted to say this is an awesome idea and that as an average NBA fan I probably never would have listened to this series without this 'Podcast Club.' I'm really enjoying it."
— Reader Andrew H. (Gilbert, Ariz.)
▶️ Today's episode: "Fallout" — When the explosive tape of Donald broke, it came at a moment when power in the NBA was changing. Players, owners, and a new commissioner were faced with a major test that would re-shape the league.
"This was one of those interesting events in sports where you knew, even in real time, that history was unfolding and that this was a big test for Adam Silver, who was so new on the job. It was a real crossroads moment and he had to make a choice."
— Host/producer Jody Avirgan
🎧 Listen: Ep. 4: "Fallout" (42 minutes)
💬 Comment: Thoughts after listening? Leave them here and I'll share the best tomorrow.
Talk tomorrow,
Kendall "RIP, Patrick" Baker
Trivia answer: Brad Marchand (Bruins) and Mathew Barzal (Islanders)