Axios Sports
May 13, 2021
👋 Good morning! Let's sports.
Today's word count: 1,974 words (7 minutes).
1 big thing: 🏈 The NFL schedule is here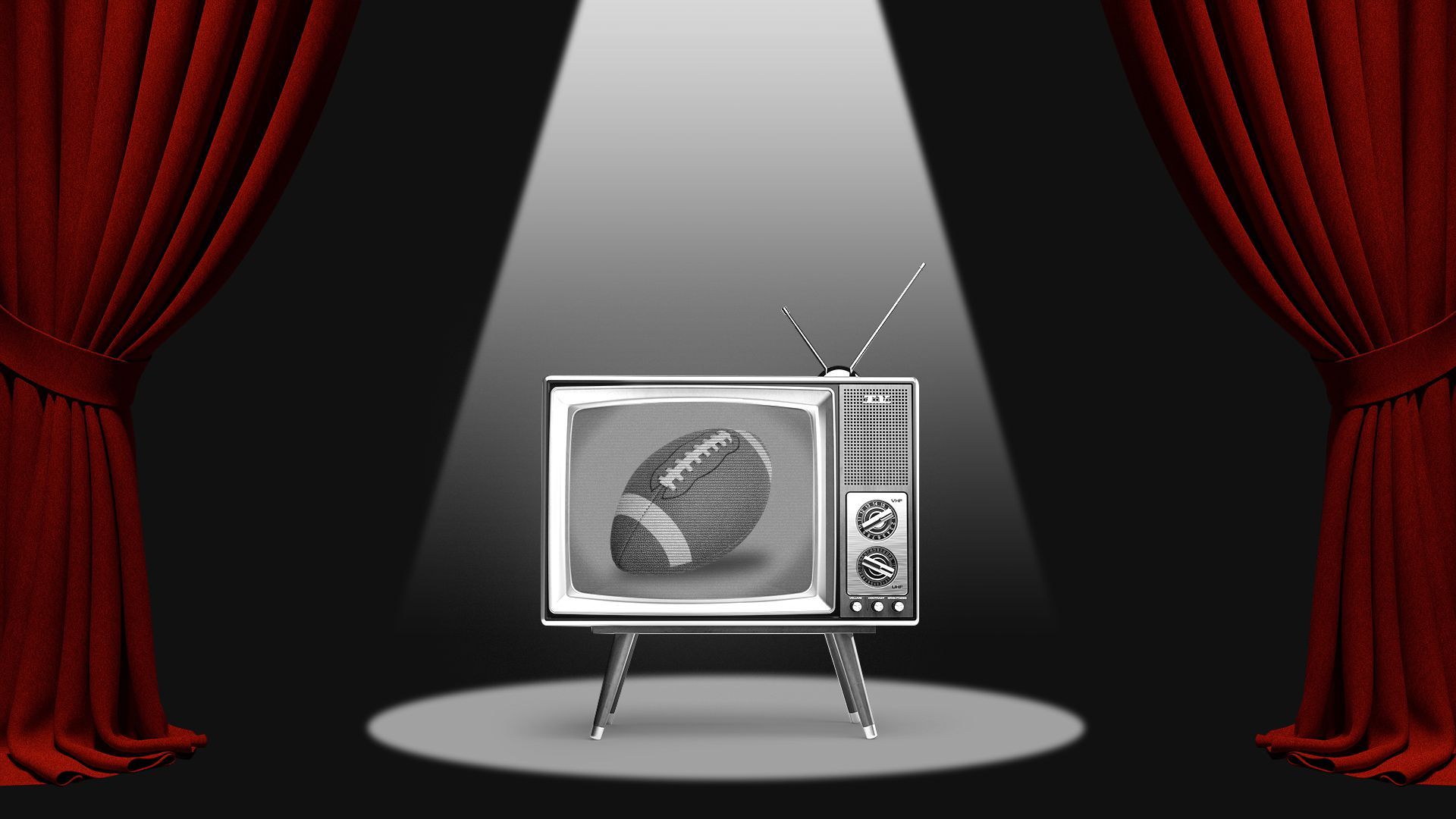 The NFL schedule was released Wednesday night, four months before the league's inaugural 17-game season kicks off, Axios' Jeff Tracy writes.
Key dates: The regular season begins on Thursday, Sept. 9, and ends on Sunday, Jan. 9. The playoffs begin on Saturday, Jan. 15 and Super Bowl LVI is Feb. 13, 2022, at SoFi Stadium in L.A.
Week 1 highlights: The Bucs host the Cowboys in the NFL Kickoff Game; Matthew Stafford and the Rams host Justin Fields and the Bears on SNF; the Raiders host the Ravens on MNF in Allegiant Stadium's first game with fans.
International games: After a year off, the NFL heads back across the pond for two games in London — Week 5 (Jets vs. Falcons) and Week 6 (Dolphins vs. Jaguars).
Thanksgiving: Bears at Lions; Raiders at Cowboys; Bills at Saints
Christmas: Browns at Packers; Colts at Cardinals
Brady's return: Tom visits Foxborough in Week 4 for his first career game against the Pats. And yes, of course it's on SNF.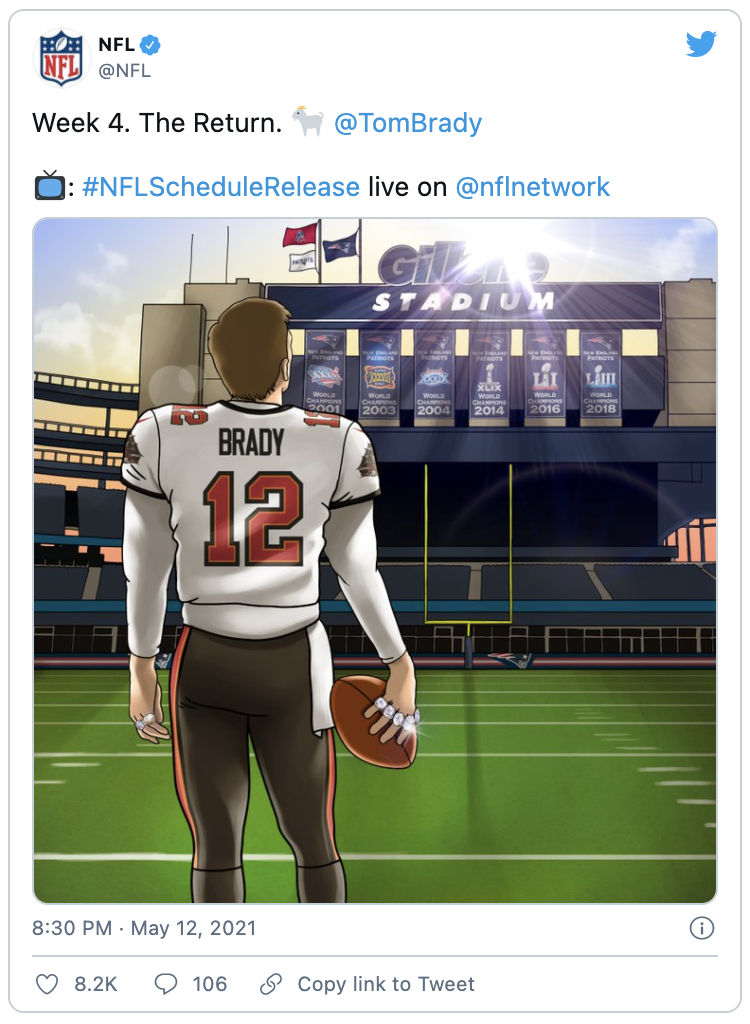 The great reveal ... The NFL schedule was pre-determined by a formula. Last night was simply an unveiling of the matchups, which has become a holiday of sorts — and a chance for social media teams to get creative.
AFC reveals: Bills, Dolphins, Patriots, Jets, Steelers, Ravens, Browns, Bengals, Titans, Colts, Texans, Jaguars, Chiefs, Raiders, Chargers, Broncos
NFC reveals: Washington, Giants, Cowboys, Eagles, Packers, Bears, Vikings, Lions, Saints, Bucs, Panthers, Falcons, Seahawks, Rams, Cardinals, 49ers
Personal favorites: Jets fans get ready for game day; Texans hire a rice artist; Eagles create a work of art; Panthers and Seahawks let us in on their brainstorming sessions; Jaguars unleash 'Florida man'
Go deeper: 2021 NFL schedule grid (Twitter)
2. 🚨 Buzzer and the future of live sports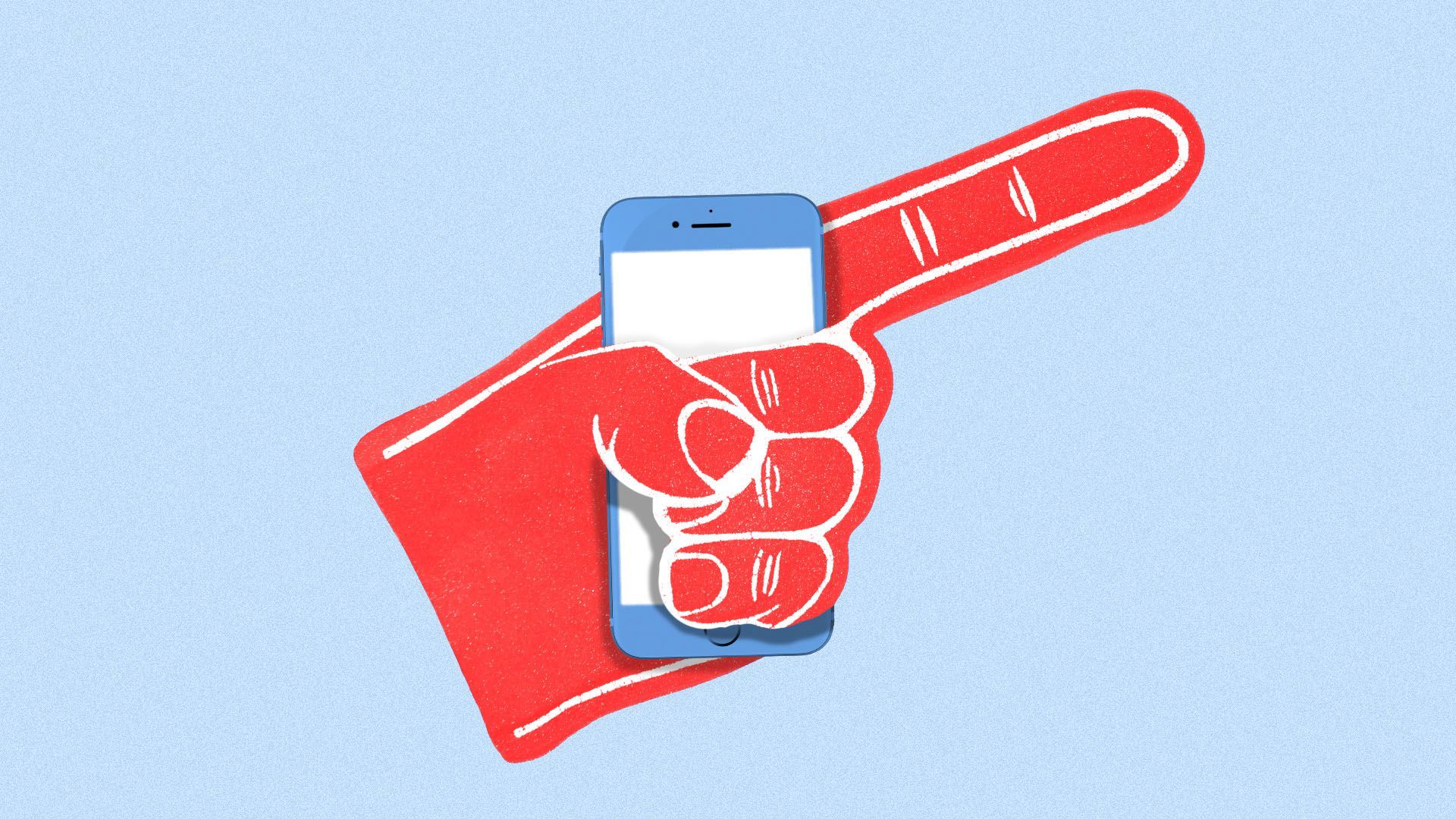 Buzzer, a mobile platform that wants to reinvent how fans consume live sports, has signed deals with three sports leagues — the NBA, NHL and PGA Tour — in the last several weeks.
In addition, the startup has hired Shirin Malkani, the former senior VP of global media distribution for the NBA, as its chief commercial officer.
Malkani, who helped broker the NBA's TV deals with ESPN and Turner, is an important hire for Buzzer as it navigates the complex world of live sports rights.
How it works: Buzzer's vision is to aggregate sports rights and send fans personalized notifications to make it easy to pop into live game — either through their existing subscription or via micropayments.
Subscription: Fans will be able to authenticate their various subscriptions (cable, YouTubeTV, ESPN+, etc.) through Buzzer.
Micropayments: If fans don't have the subscription required, they can quickly make a micropayment. The NBA deal, for example, offers 10 minutes of game action for 99 cents or a quarter for $1.99.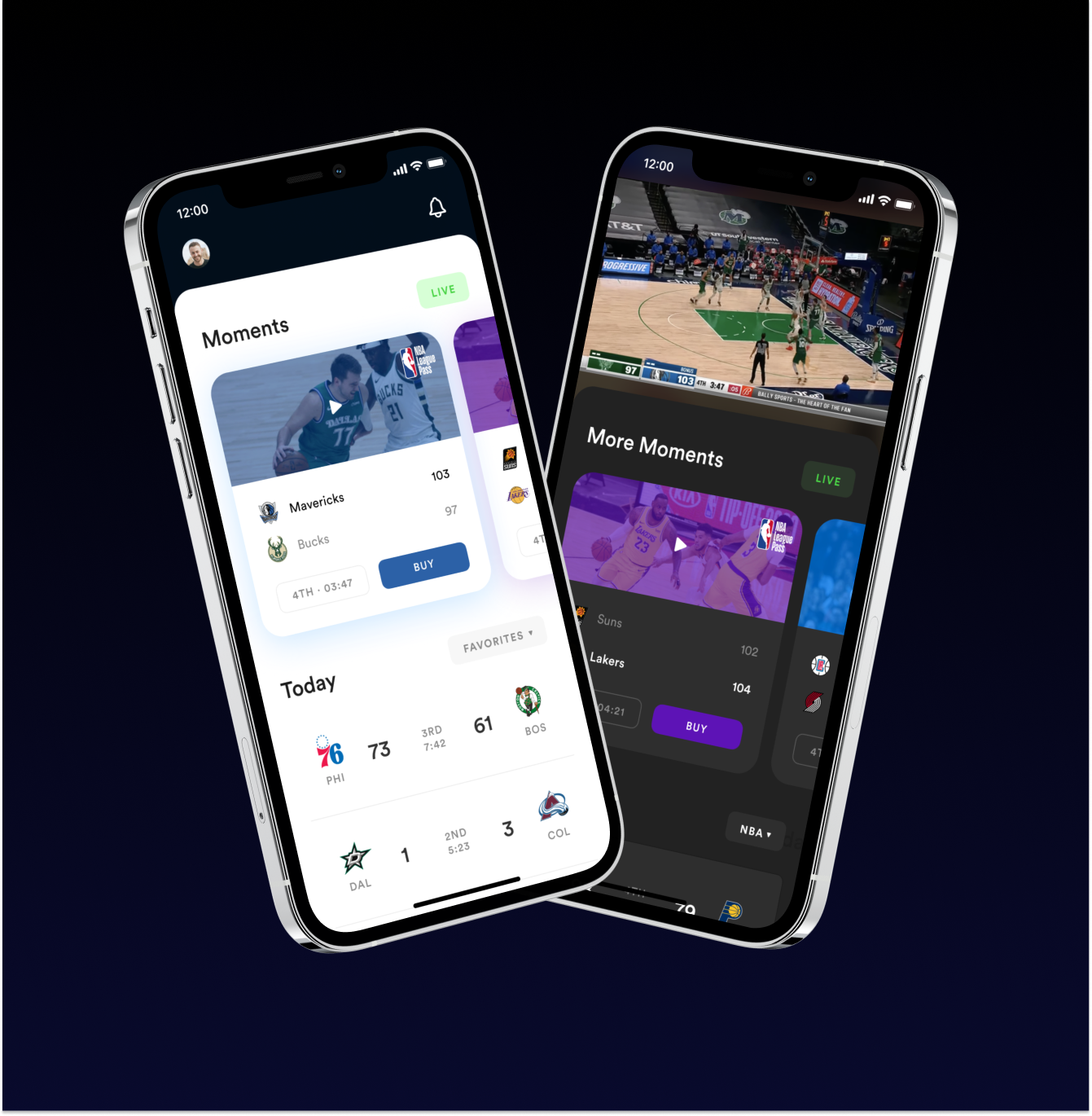 The big picture: The live sports landscape has grown increasingly fragmented in recent years with endless apps to download and passwords to remember. As a result, curation and discovery have become key challenges for leagues and networks.
"Discovery's very difficult," NBA commissioner Adam Silver said in 2019. "We're on all kinds of different networks depending on where you are. That's something where technology will help."
Silver was essentially describing Buzzer, which has built a notifications-based layer on top of the current ecosystem that helps fans more easily access live action.
Once a fan downloads Buzzer and adds their team and player preferences, they'll get push notifications about key moments they can watch (i.e. Steph Curry is heating up!). And unlike networks, which only want to drive viewers to their own games, Buzzer is neutral.
The last word, via Buzzer founder Bo Han: "There have already been four no-hitters in baseball this season. Why are we not maximizing audience for that, even if it's behind a paywall? Because that's the most marketable, lightning in a bottle moment."
"When fans hear that exciting moments are happening in sports, it's not like they're going to instantly subscribe to a $6/month service. But if we lower the barrier of entry to 99 cents, then maybe they're able to maximize that moment."
"So we feel that Buzzer can bring Gen Z fans back to live sports, while also being a great lead-gen tool for SVODs [subscription video on-demand services] like ESPN+, Peacock, Paramount+ and so forth."
3. ⚾️ A new way to end games: HR derby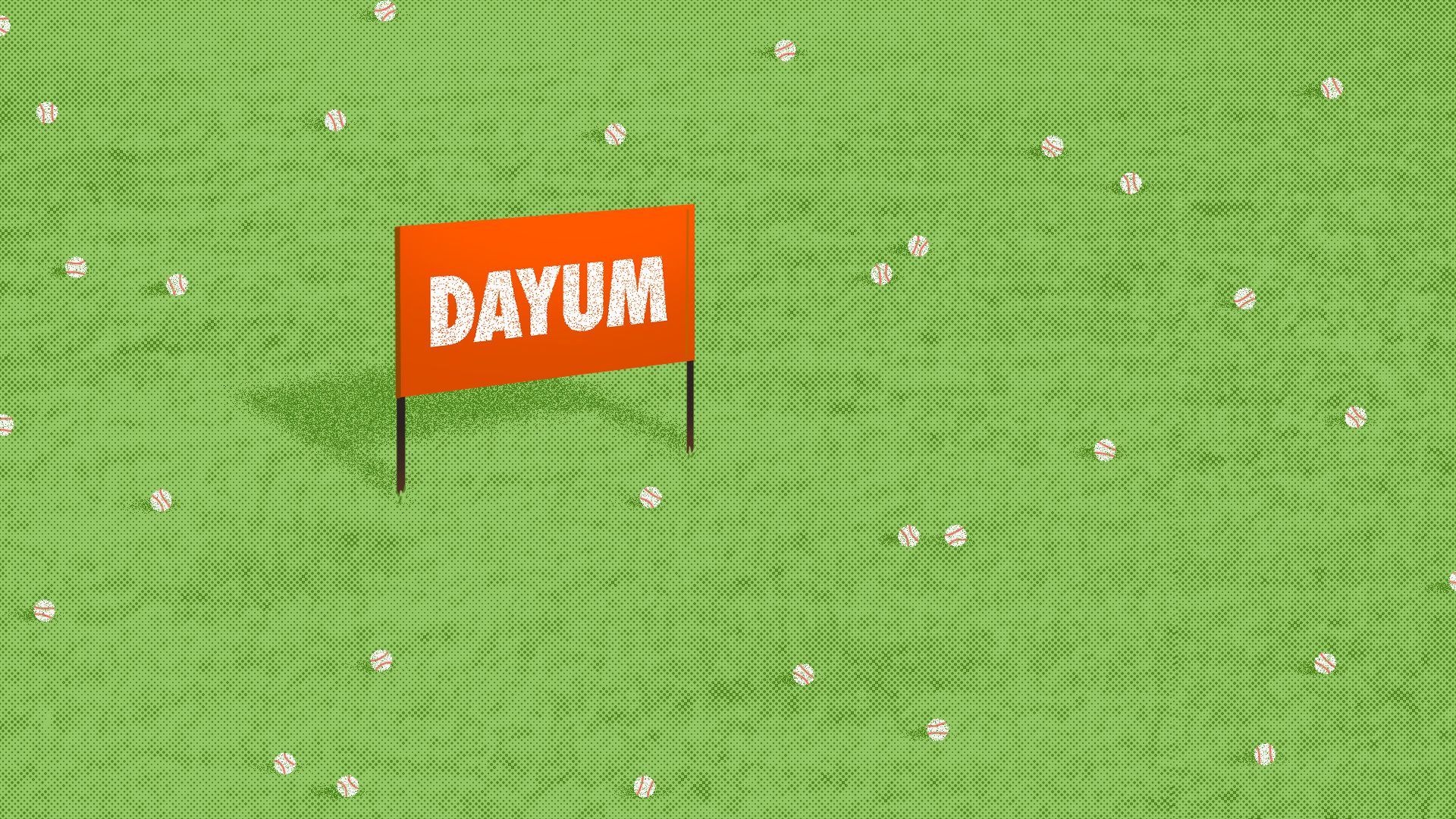 Hope you're enjoying Minor League Baseball Week, which concludes tomorrow. Be sure to explore our map to see where you can catch a game this season.
Minor League Baseball is an experimental playground this year, but nothing is quite as fun as what the independent Pioneer League is doing.
The grand experiment: The Pioneer League, which begins play next week, will replace extra innings with a home run derby. Per the league:
"Under the rule, each team designates a hitter who receives five pitches, with the game determined by the most home runs hit."
"If still tied after the first 'Knock Out' round, another hitter is selected for a sudden-death home run face-off until a winner is declared."
What they're saying: "We wanted to do something that would be fun for fans, while resolving games quickly, so we thought along the lines of a hockey or soccer shootout," Pioneer League president Michael Shapiro tells Axios.
"I've been in baseball my whole life and consider myself a traditionalist. But I think adding new elements can be a great thing, as long as it doesn't destroy the essential nature of the game."
"And you look at extra innings — that's not really something that adds to people's enjoyment, at least during the regular season, because most of them have tuned out, or left the stadium, by that time."
The other experiment: The Pioneer League will also have designated pinch hitters and pinch runners, allowing players to be pinch hit or pinch run for before returning to their position for the rest of the game.
"We wanted to increase the strategy and make it more of a thinking man's game. The DH has taken a lot of that out of baseball, and we think these changes will give managers more tools at their disposal."
— Shapiro
📆 This week:
4. 💵 McGregor tops highest-paid athletes list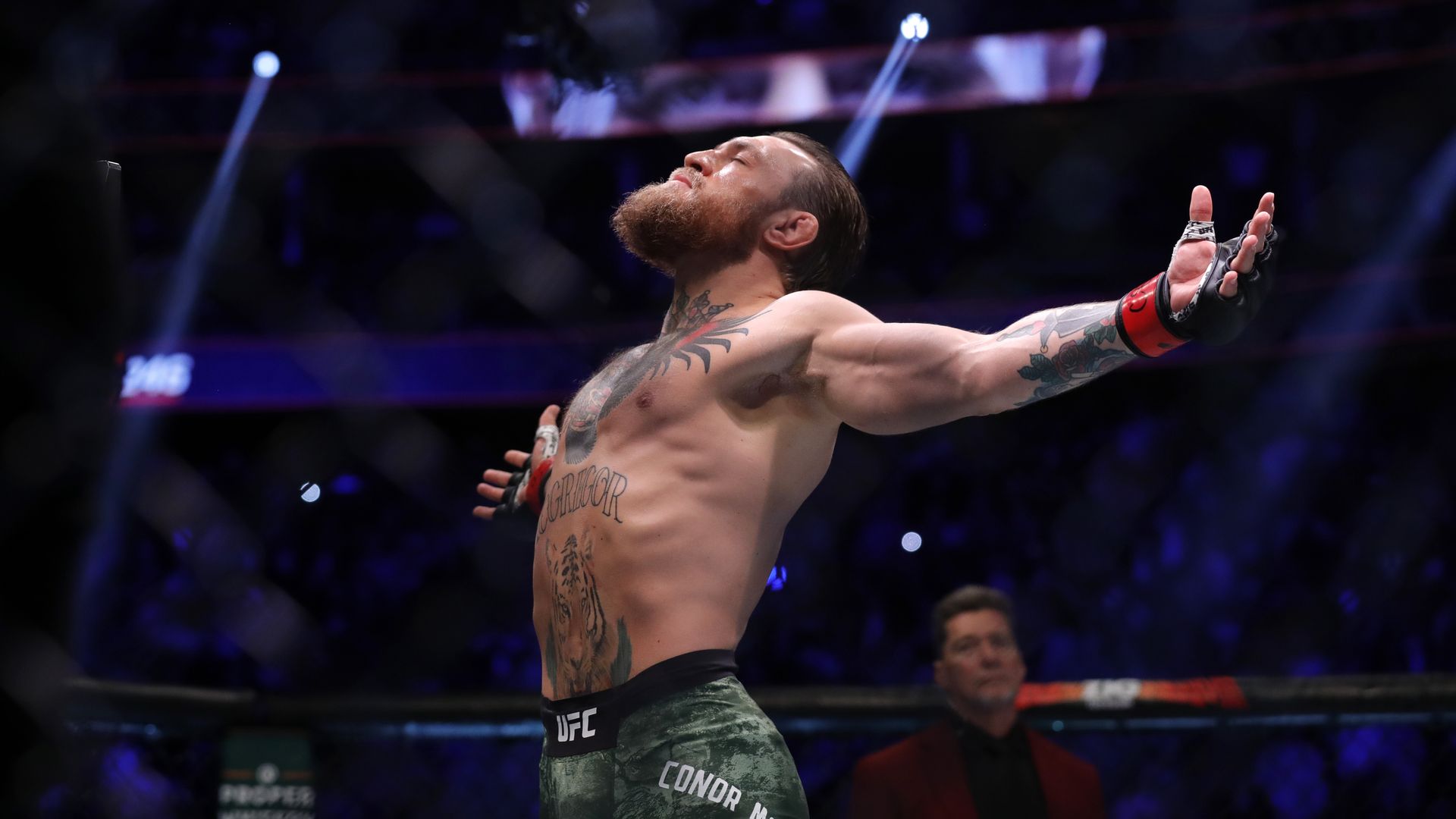 Major U.S. sports leagues took a $13+ billion revenue hit in 2020, but that didn't stop the world's top athletes from earning historic sums of money.
Driving the news: A record four athletes earned more than $100 million in the past year, per Forbes' 2021 calculations, which includes endorsement deals, business ventures and salaries.
Topping the list is UFC's Conor McGregor, who earned $180 million, primarily from the sale of his whiskey brand, Proper No. 12.
Of note: The 10 highest-paid athletes took home $1.05 billion during the past 12 months, 28% more than last year's top earners and just a few million short of the $1.06 billion record set in 2018.
Top 10:
🥊 Conor McGregor: $180M
⚽️ Lionel Messi: $130M
⚽️ Cristiano Ronaldo: $120M
🏈 Dak Prescott: $107.5M
🏀 LeBron James: $96.5M
⚽️ Neymar: $95M
🎾 Roger Federer: $90M
🏁 Lewis Hamilton: $82M
🏈 Tom Brady: $76M
🏀 Kevin Durant: $75M
5. 🎓 NIL update: 15th state passes bill
Tennessee became the 15th state to pass a bill allowing college athletes to profit off their name, image and likeness, and it's the sixth set to take effect on July 1, 2021, Jeff writes.
Yes, but: If NCAA president Mark Emmert gets his way, a broader, nationwide measure will be enacted before that date. That seems unlikely, but he plans to meet with Congress this week.
Why it matters: If no federal NIL bill passes before July 1, schools in states who've already passed their own legislation could have a significant recruiting advantage.
The state of play: College athletes in Tennessee, Alabama, Florida, Georgia, Mississippi and New Mexico can begin profiting off NIL on July 1, 2021, and Arizona will join them three weeks later.
Eight more states have passed laws set to take effect between 2022 and 2025: Arkansas, California, Colorado, Michigan, Montana, Nebraska, New Jersey and South Carolina.
And three states' NIL bills have already passed through either the state House or Senate: Maryland, Texas, and Kansas.
Go deeper: NIL snapshot (The Athletic)
6. ⚾️ MLB power rankings, top performers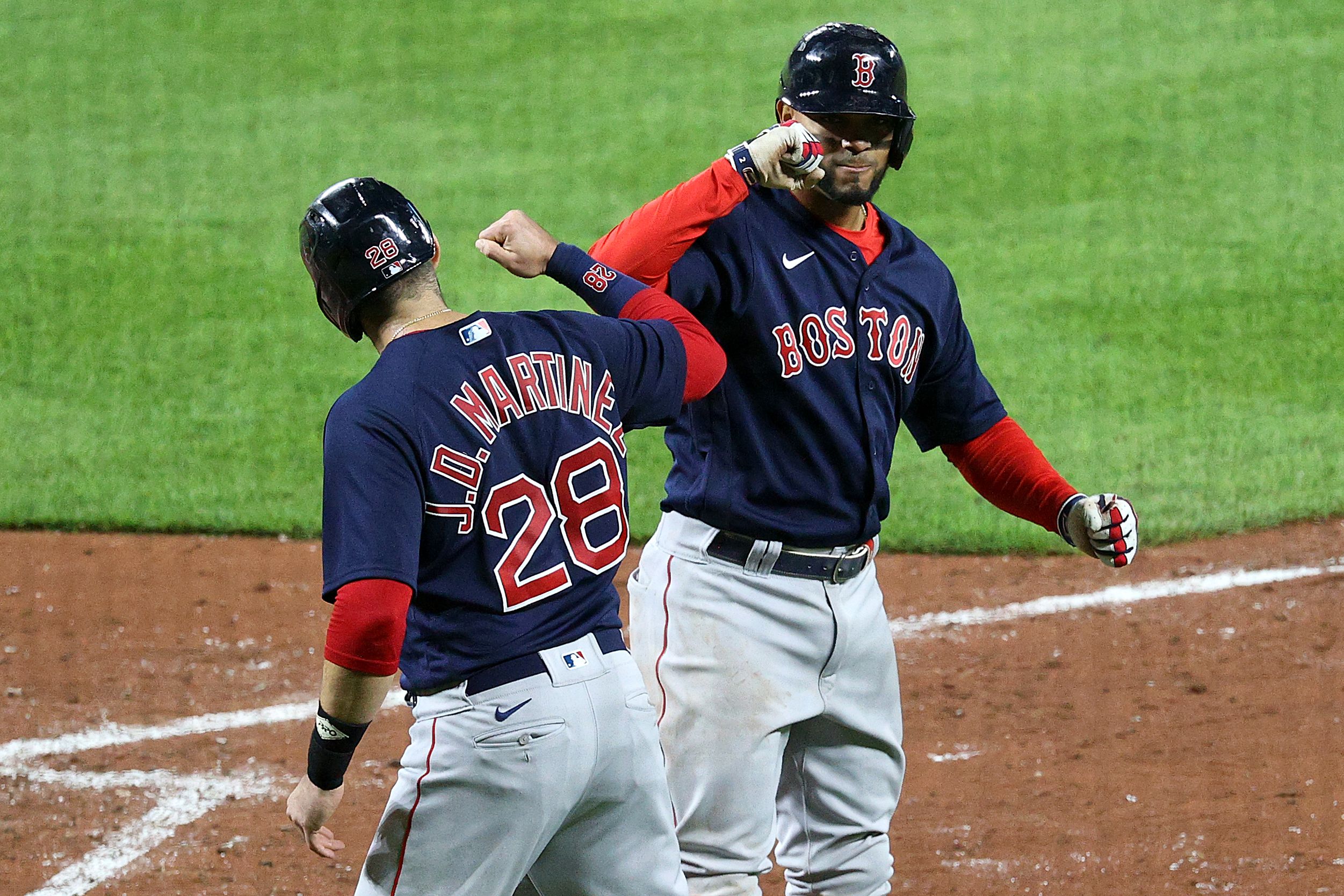 We're six weeks into the MLB season, and the parity is off the charts. 13 teams currently have between a 20–70% chance of making the playoffs, and no team is on pace to win 100 games, per FiveThirtyEight.
Power rankings:
1–5: 1. Red Sox (22-16); 2. Cardinals (22-15); 3. Giants (22-14); 4. A's (23-15); 5. White Sox (21-13)
6–10: 6. Padres (21-17); 7. Mets (18-13); 8. Yankees (20-16); 9. Dodgers (20-17); 10. Blue Jays (19-16)
11–15: 11. Astros (20-17); 12. Phillies (20-17); 13. Indians (20-14); 14. Braves (17-19); 15. Rays (19-19)
16–20: 16. Brewers (20-17); 17. Cubs (17-19); 18. Reds (17-17); 19. Rangers (18-20); 20. Mariners (18-19)
21–25: 21. Marlins (16-20) 22. Angels (16-20); 23. Royals (16-19); 24. Orioles (16-21); 25. Diamondbacks (17-20)
26–30: 26. Twins (12-22); 27. Nationals (13-19); 28. Pirates (15-21); 29. Rockies (13-24); 30. Tigers (12-24)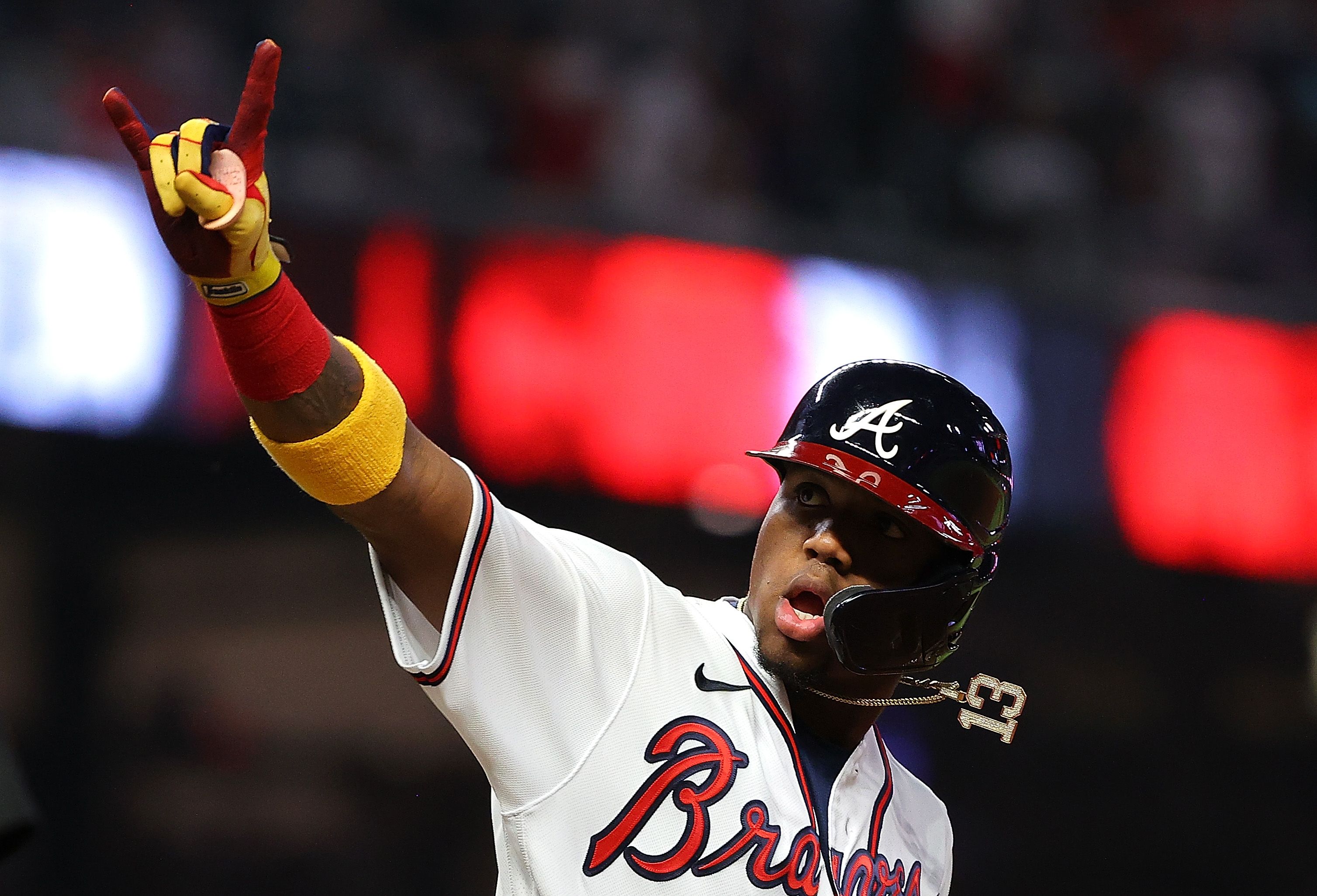 Top performers:
10+ HR: Ronald Acuña Jr., ATL (11); J.D. Martinez, BOS (10); Shohei Ohtani, LAA (10); Mitch Haniger, SEA (10); José Ramírez, CLE (10)
.330+ BA: Yermín Mercedes, CHW (.376); Jesse Winker, CIN (.375); Mike Trout, LAA (.355); Yordan Álvarez, HOU (.347); Xander Bogaerts, BOS (.333); Yuli Gurriel, HOU (.333)
1.000+ OPS: Trout (1.150); Winker (1.101); Kris Bryant, CHC (1.050); Acuña Jr. (1.043); Martinez (1.032); Bryce Harper, PHI (1.010); Mercedes (1.006)
Sub-2.00 ERA: Jacob deGrom, NYM (0.68); John Means, BAL (1.21); Gerrit Cole, NYY (1.37); Brandon Woodruff, MIL (1.64); Trevor Rogers, MIA (1.89); Matthew Boyd, DET (1.94); Danny Duffy, KC (1.94); Kevin Gausman, SF (1.97)
60+ K: Shane Bieber, CLE (85); Cole (78); Tyler Glasnow, TB (75); Trevor Bauer, LAD (67); deGrom (65); Max Scherzer, WSH (61); Freddy Peralta, MIL (61); Woodruff (61)
Go deeper: The state of baseball (ESPN)
7. ⚡️ Lightning round
🇺🇸 Map du jour: The U.S. averaged fewer than 40,000 new cases per day over the past week, a 21% improvement over the week before and the first time the daily average has dipped below 40,000 since September.
⛳️ Record sale: TaylorMade has been acquired by South Korea-based Centroid Investment Partners for a reported $1.7 billion, the largest acquisition ever in the golf equipment industry.
⚽️ Americans abroad: FC Salzburg, led by American manager Jesse Marsch and American midfielder Brendan Aaronson, clinched the Austrian Bundesliga title on Wednesday.
⚾️ Bronx ace: Gerrit Cole on Wednesday recorded his fifth game this season with 10+ strikeouts and no walks, already the most such games in a single-season in Yankees history. He's incredible.
🎓 Botched hire: Northwestern's new athletic director, Mike Polisky, has resigned after just 10 days amid controversy surrounding his promotion. The school's temporary AD is a ... linguistics professor.
8. 📆 May 13, 1976: The final ABA championship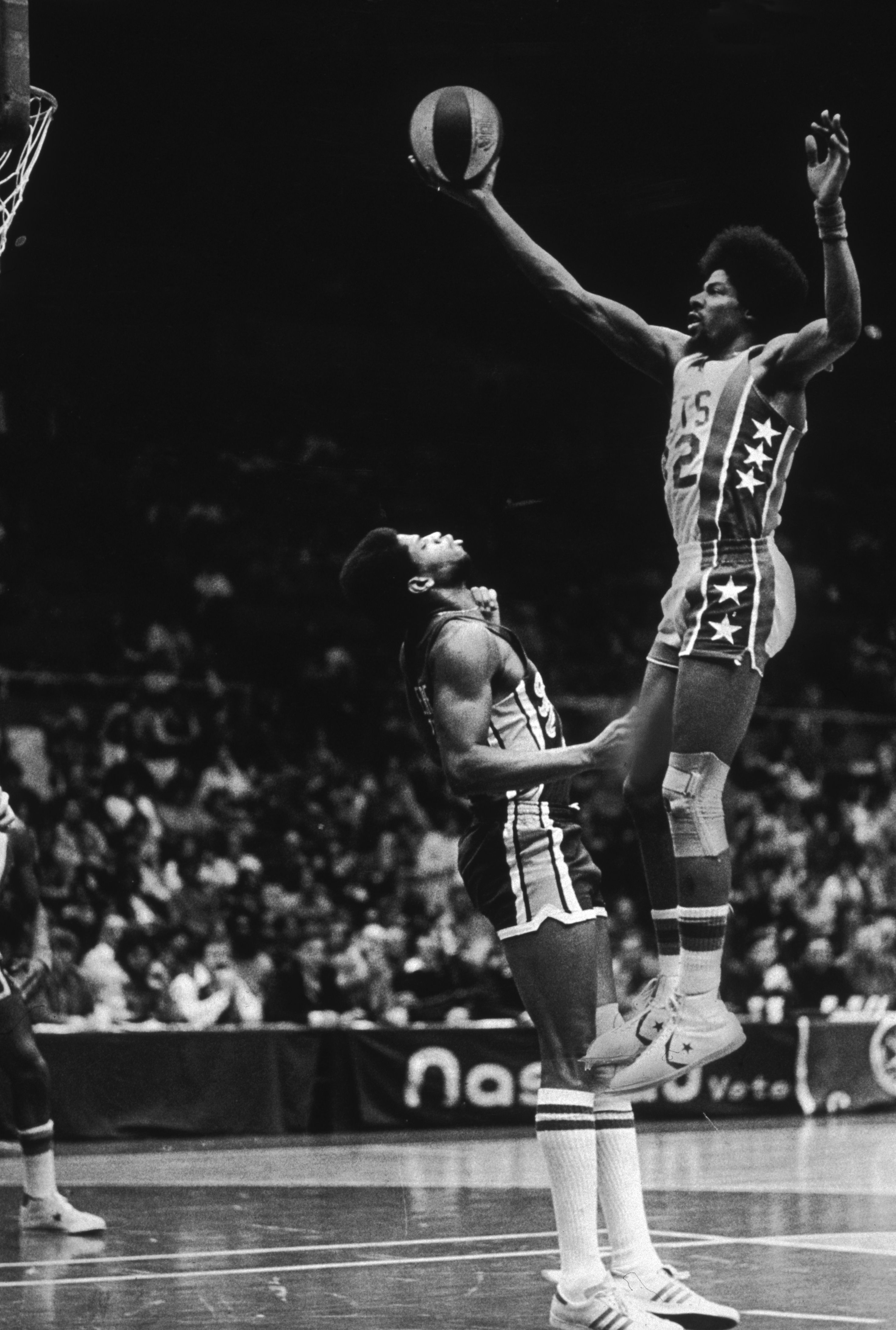 45 years ago today, the New York Nets won the final ABA championship, beating the Denver Nuggets, 112-106, to win the series 4-2.
By the numbers: Nets star Julius "Dr. J." Erving won his third consecutive league MVP, and was named MVP of the playoffs.
Regular season stats: 29.3 points, 11.0 rebounds, 5.0 assists
Playoffs: 34.7 points, 12.6 rebounds, 4.9 assists in 13 games, including a 31-19-5 line in the clinching game.
The backdrop: The ABA got its start nine years earlier, hoping to compete and ultimately force a merger with the established NBA.
It was a flashier league, introducing the three-point line 13 years earlier than the NBA and using a red, white and blue ball in place of standard orange.
Despite financial losses exacerbated by the lack of a national TV deal, the league got its wish when it merged with the NBA in 1976.
Four ABA teams (Spurs, Pacers, Nuggets, Nets) joined the existing 18 NBA teams and the "post-merger" era officially began.
Fun fact: Making good on its "flashy" roots, the ABA pioneered the slam dunk contest, debuting it at halftime of the 1976 All-Star Game.
The field was comically stacked, featuring four future Hall of Famers in Erving, David Thompson, Artis Gilmore and George Gervin.
Erving won with his now-iconic free-throw line dunk.
Go deeper: The ABA is long gone, but it remains the soul of the NBA (WashPost)
9. 🏀 NBA trivia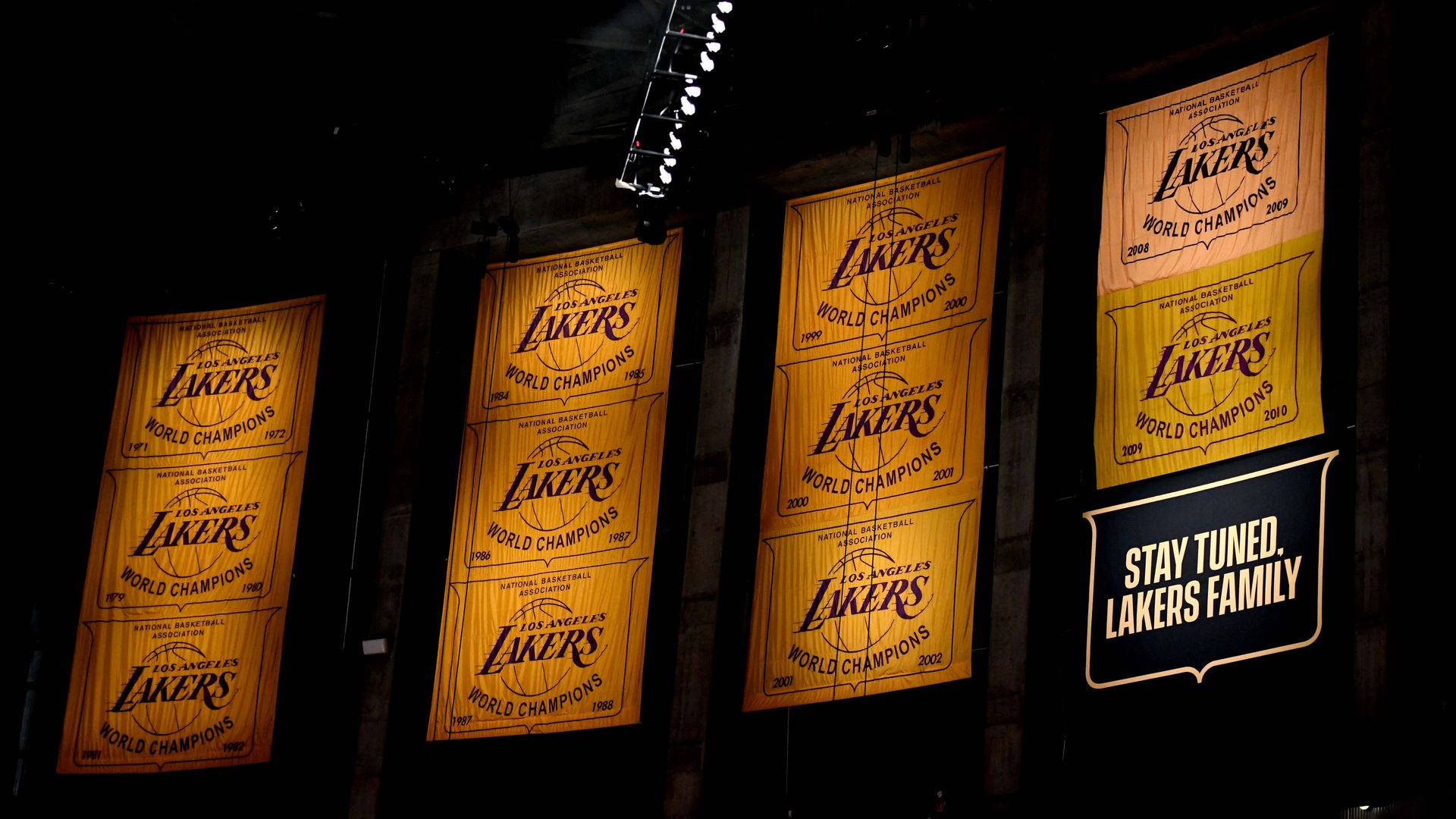 With the defending champion Lakers currently in seventh in the West, there's lots of talk about how far lower seeds have advanced, historically.
Question: The lowest seed to make the NBA Finals was the No. 8 seed Knicks in 1999. Who was the lowest seed to win the title?
Hint: Happened in the '90s.
Submitted by: Drake S. (Bolingbrook, Illinois)
Answer at the bottom.
10. 🎥 Wednesday's top plays
Talk tomorrow,
Kendall "More like Hunter Renthrow" Baker
Trivia answer: Rockets (No. 6 seed in 1995)