Axios Sports
May 06, 2021
👋 Good morning! Let's sports.
⚾️ Update: Instead of publishing a single item on Minor League Baseball this morning, we've decided to do a whole series next week. Stay tuned.
Today's word count: 1,510 words (6 minutes).
1 big thing: ⚽️ Georgetown's quest for a repeat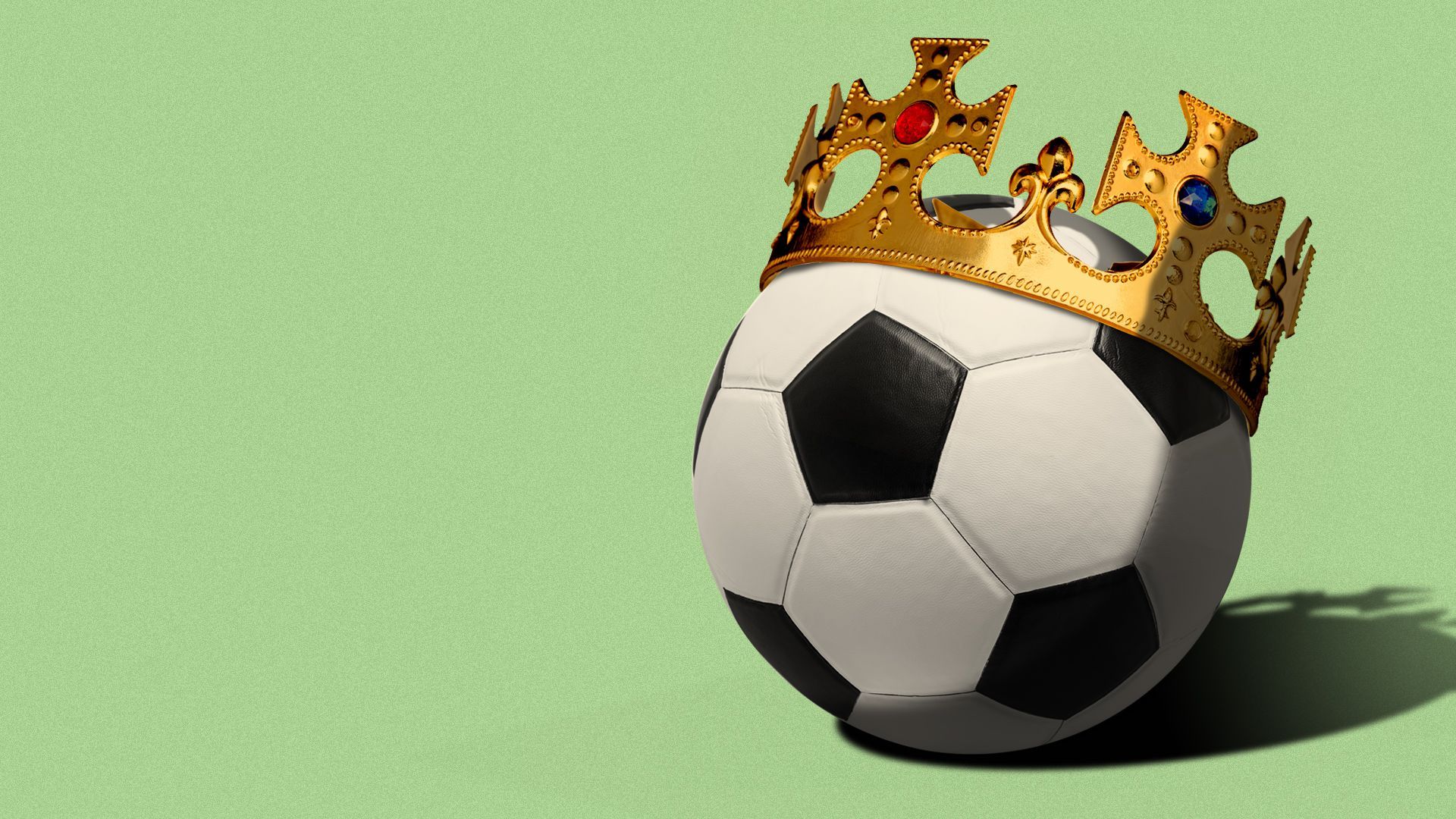 Georgetown men's soccer won its first ever national title in December 2019. 17 months later, the Hoyas are trying to make it two in a row, Axios' Jeff Tracy and I write.
Driving the news: The men's and women's D-I soccer tournaments are underway in Cary, North Carolina. It's a soccer festival of sorts, with games happening on neighboring fields all week in front of limited fans.
Men's: 36 teams (normally 48) have been whittled to 16, all of whom play today for a spot in the quarterfinals. Bracket.
Women's: 48 teams (normally 64) are down to just eight after the third round wrapped on Wednesday. Bracket.
The backdrop: The Hoyas were one of hundreds of college teams whose 2020 got rudely interrupted, but theirs felt particularly frustrating, as they were unable to enjoy the standard, post-championship victory lap.
"Everything was perpetually pushed back, and that takes an emotional toll," head coach Brian Wiese tells Axios.
While many schools reopened in the fall, Georgetown did not, so the reigning champions were forced to stay in shape over Zoom — all while preparing for a season that was never guaranteed to happen.
It was tough on coaches, too: "I don't do this job because I'm really great on Zooms," says Wiese. "I do it because I love interacting with these guys. It's been tough for us as a staff to maintain momentum."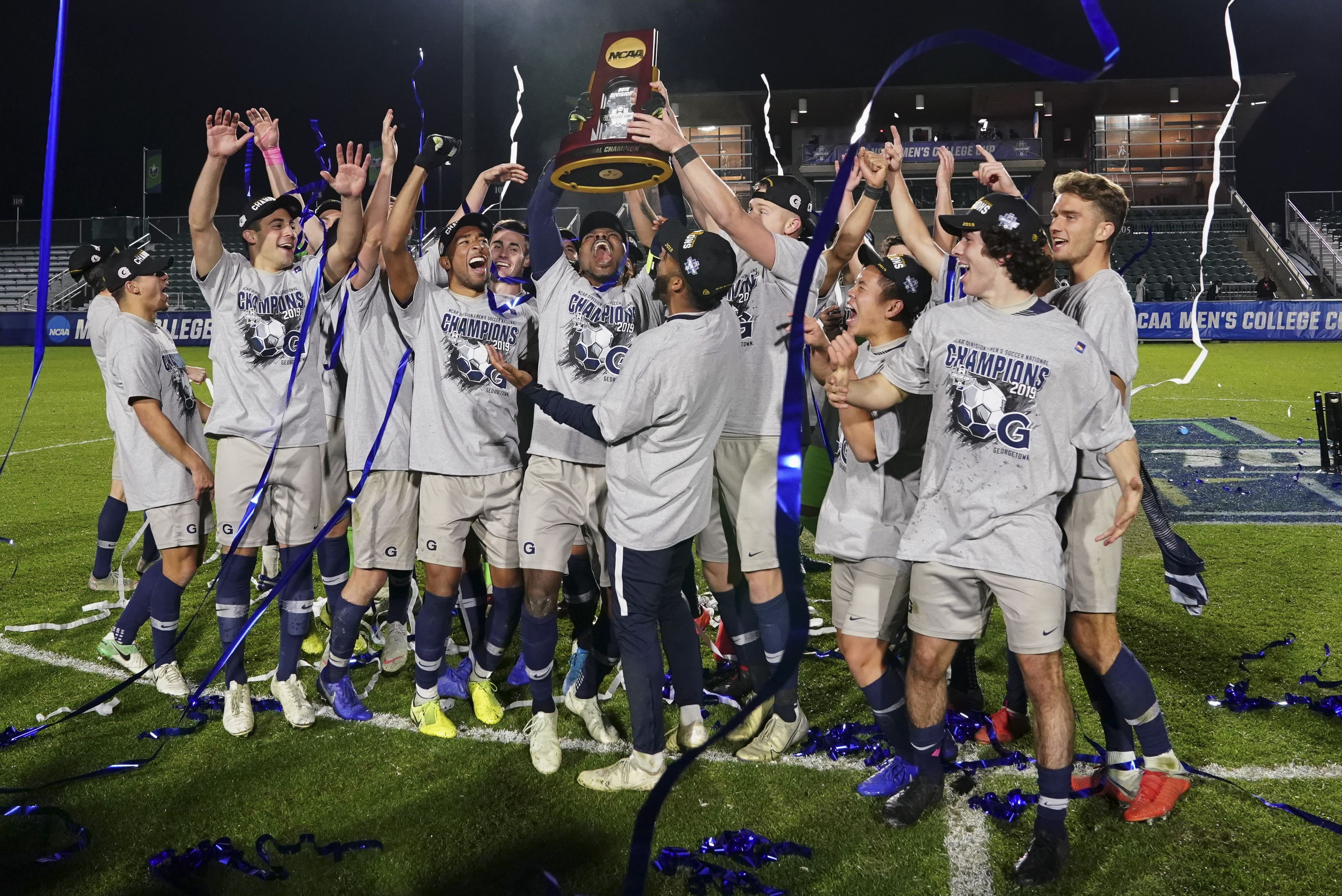 Between the lines: The little things, like missing out on team dinners (Olive Garden is their favorite), might seem unimportant to an outsider. But as coach Wiese reminds us, chemistry is built off the field, not on it.
"Training became a sanctuary for our guys this season, because it's really the only time they got to interact as a team," says Wiese.
After practices, players would head back to their dorms, where they remained mostly isolated. The campus was empty all semester. Classes were all virtual. COVID tests loomed each week.
The big picture: Once the season kicked off in late February, there were new challenges to overcome, like rebuilding a team on the fly.
Three Hoyas seniors graduated in December, and with no concrete start date, they didn't stick around.
Four more got drafted in January, and three were called up to the pros mid-season (England and MLS), something that wouldn't normally happen because the schedule usually runs through the fall.
"We're reinventing ourselves in real time," says Wiese, who adds that the same is true for many of their opponents. The result is one of the most wide-open tournament fields in recent memory.
📆 Coming up: No. 8 seed Georgetown plays Penn State this afternoon (12pm ET). A win for the Hoyas could mean a matchup with No. 1 seed Clemson, assuming the Tigers beat Marshall (3pm ET).
2. ⚾️ Hitless in Seattle: Means makes history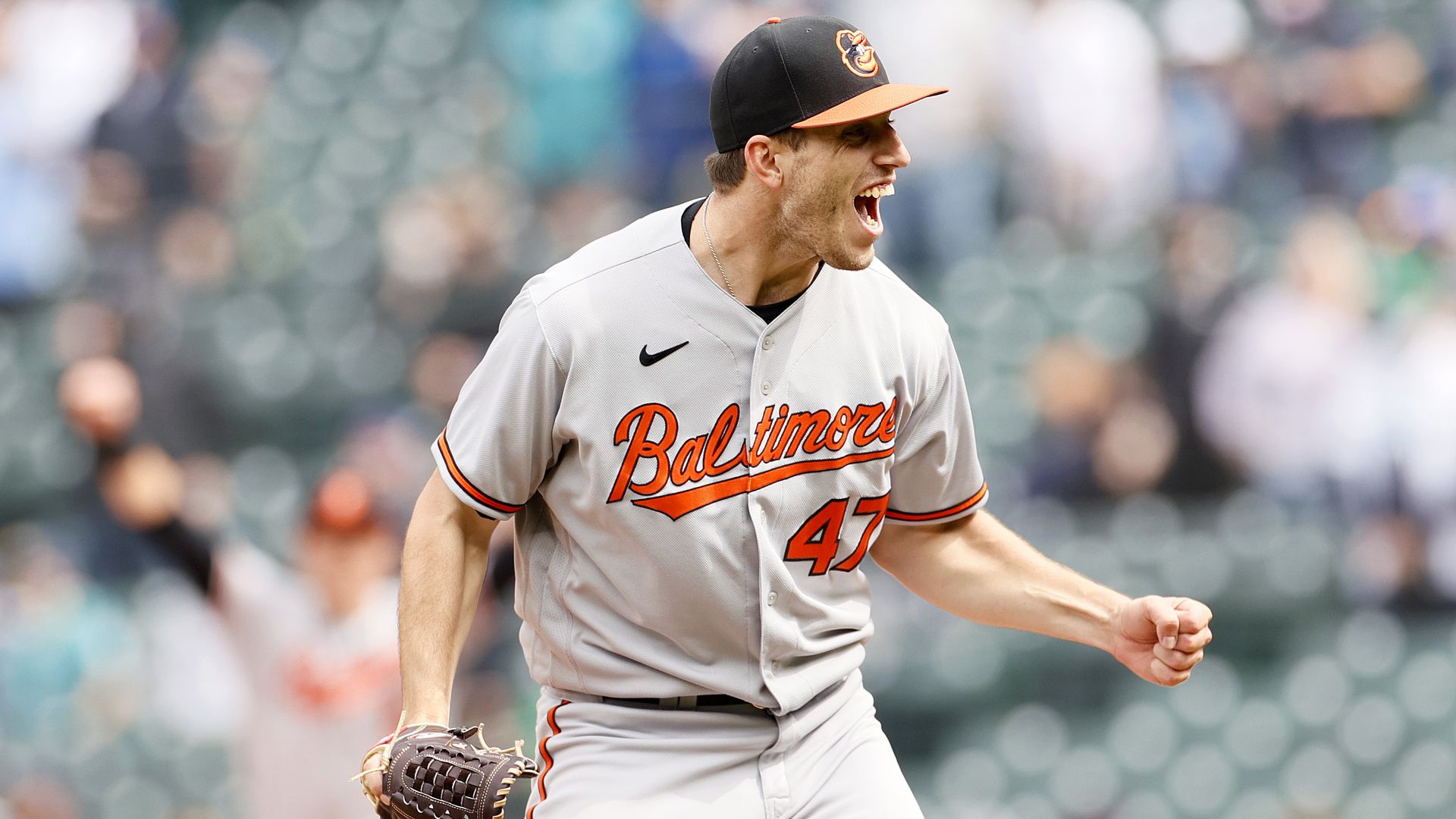 I've been an Orioles fan my whole life. Watching John Means throw a no-hitter on Wednesday nearly made me cry. Sports, man.
Why it matters: Means threw the first non-perfect no-hitter in MLB history, allowing only one baserunner on a dropped third strike.
He's the first Oriole to throw an individual no-hitter since Jim Palmer in 1969, snapping the longest active streak among current franchises.
Means threw a first-pitch strike to 26 of the 27 batters he faced, the highest first-pitch strike percentage in a complete game in 30 years.
The big picture: The modern-era record for most no-hitters in a season is seven. There have already been three this season, with Means joining San Diego's Joe Musgrove (April 9) and Chicago's Carlos Rodón (April 14).
What they're saying: Means, who had no college offers out of high school, said he "never thought in a million years" this would happen.
"I was never that kid who had a ton of confidence in myself. I'd always write 'MLB player' when they asked you what you wanted to do when you're older, but I never thought it was a reality."
Palmer gave some insight into how Means' life will change. "Now, every time he takes the ball, he is well aware — because he's done it — that he could pitch a no-hitter."
He compared it to a golfer hitting a hole-in-one. "For the rest of your life, every time you tee a ball up on a par 3, you don't think about birdies — you think about the possibility of 'You know what? I could have a hole in one.'"
P.S. ... On the same day Means threw the 307th no-hitter in MLB history, Nationals reliever Kyle Finnegan achieved an even rarer feat: the 102nd immaculate inning (three strikeouts on nine pitches).
Go deeper: John Means' tale of losing his dad and gaining a son (The Athletic)
3. 🥇 The first transgender Olympian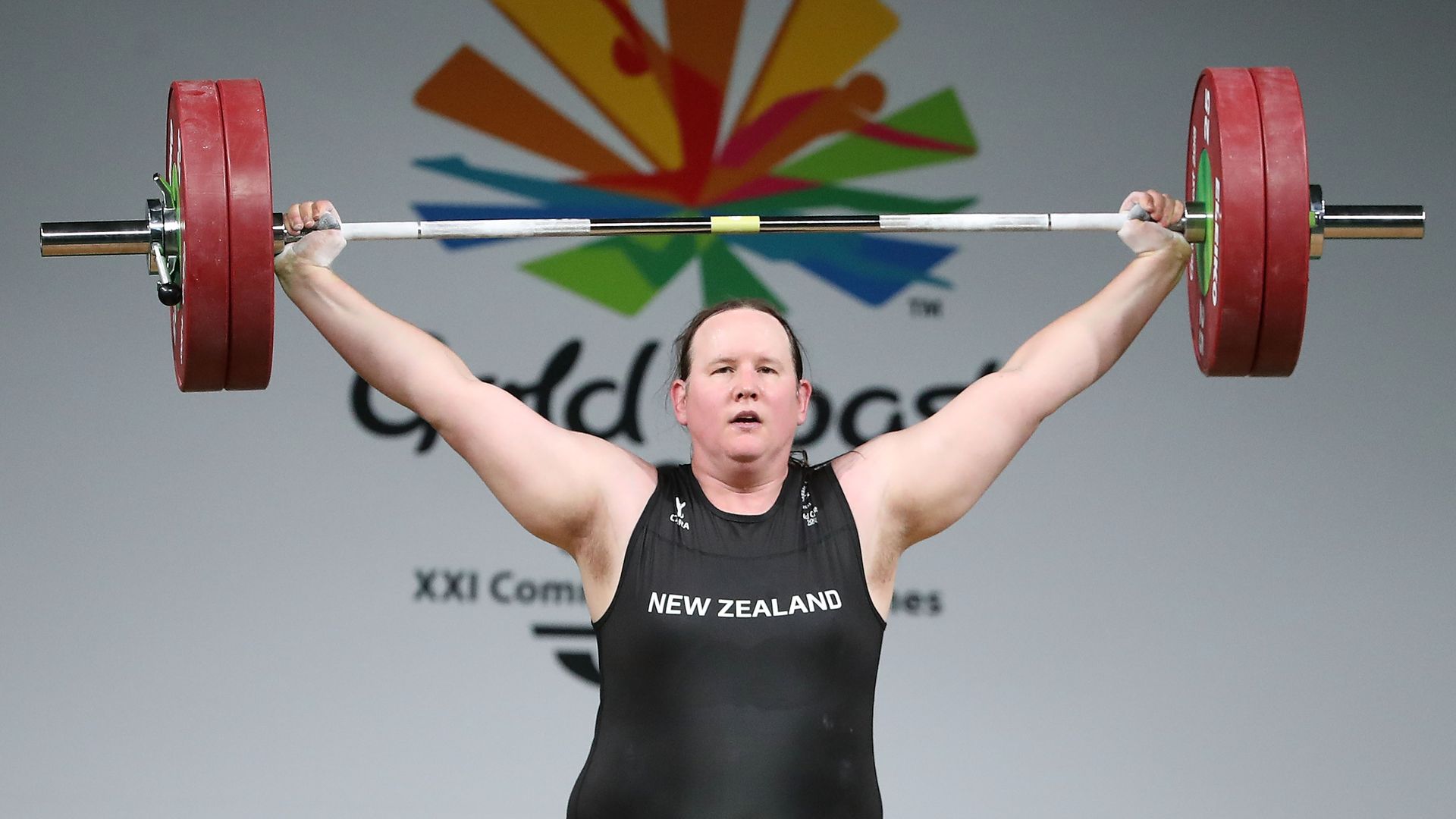 New Zealand weightlifter Laurel Hubbard is set to become the first transgender Olympian after qualifying for this summer's Tokyo Games.
The state of play: Hubbard, 43, has effectively been guaranteed a spot in the women's super heavyweight category after the IOC amended qualifying rules due to the COVID-19 pandemic.
Hubbard competed in men's weightlifting until she transitioned in 2012, and she's been eligible to compete as a woman since 2015, when the IOC issued new guidelines.
Those guidelines allow transgender athletes to compete as women as long as their testosterone levels are below 10 nanomoles per liter for at least 12 months before their first competition.
The backdrop: Hubbard's gold medal wins at the 2019 Pacific Games in Samoa triggered outrage, and Australia's weightlifting federation unsuccessfully sought to block her from competing in 2018.
4. ⚽️ Chelsea advances to Champions League final
Chelsea reached its first Champions League final since 2012, beating Real Madrid 2-0 on Wednesday to win 3-1 on aggregate.
Christian Pulisic entered the game in the 67th minute and assisted on the goal that put the final nail in Real Madrid's coffin.
It was his seventh Champions League assist, an American record. Reminder: We've been talking about him forever, but he's still just 22.
🇺🇸 Looking ahead: Pulisic's Chelsea and Zack Steffen's Manchester City will go head-to-head for the title in Istanbul on May 29, ensuring one USMNT star lifts the prestigious trophy.
Go deeper: The magic Christian (Slate)
5. 🏒 Melee at Madison Square Garden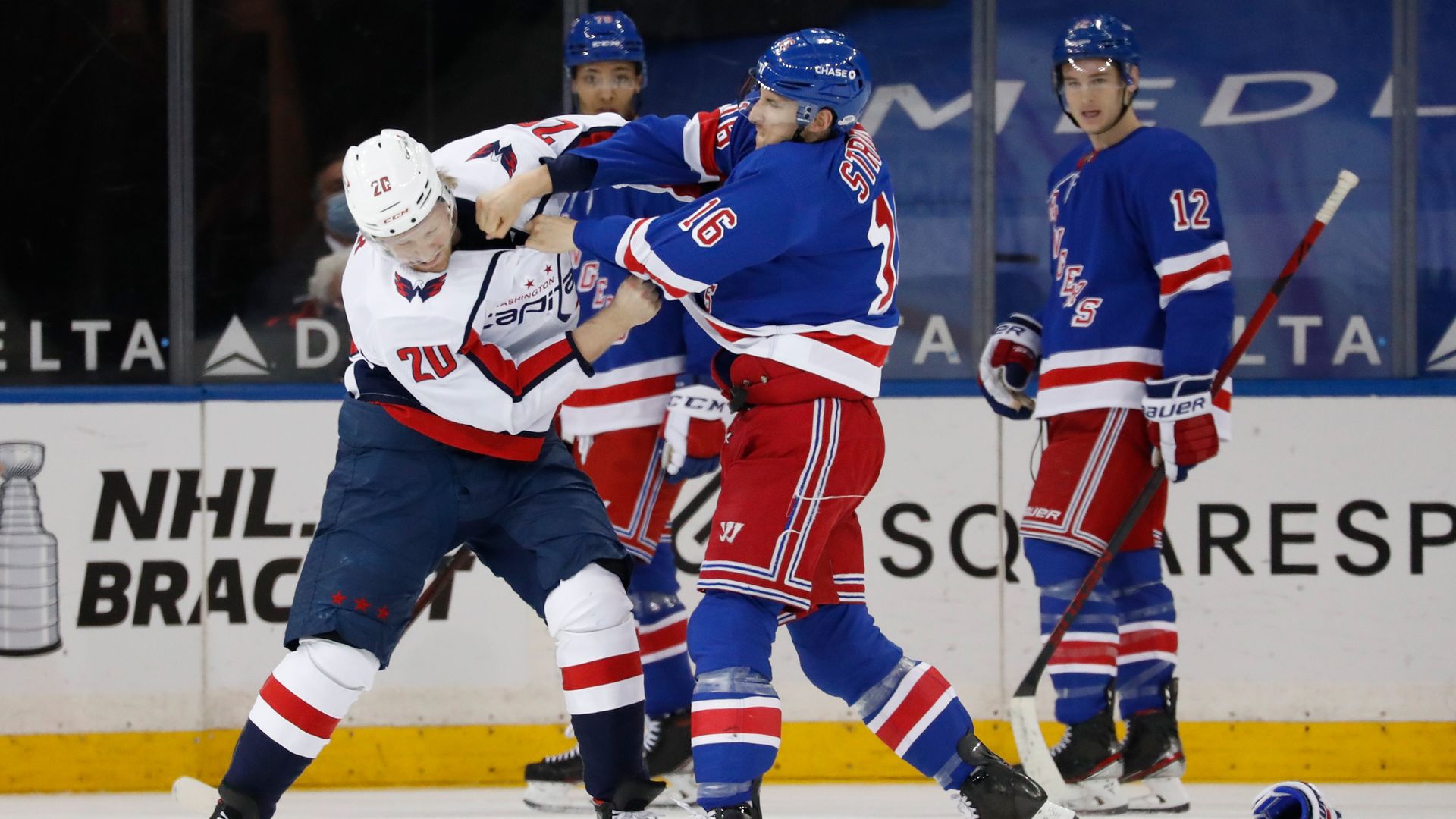 The Rangers and Capitals combined for 141 penalty minutes on Wednesday night, including 72 in the first four minutes, 14 seconds.
The backdrop: This was the first game between the two teams since Washington's Tom Wilson chose violence in their Monday meeting.
What they're saying: "I definitely think we felt the need to take matters into our own hands," Rangers center Ryan Strome said Wednesday.
More NHL:
6. ⚡️ Lightning round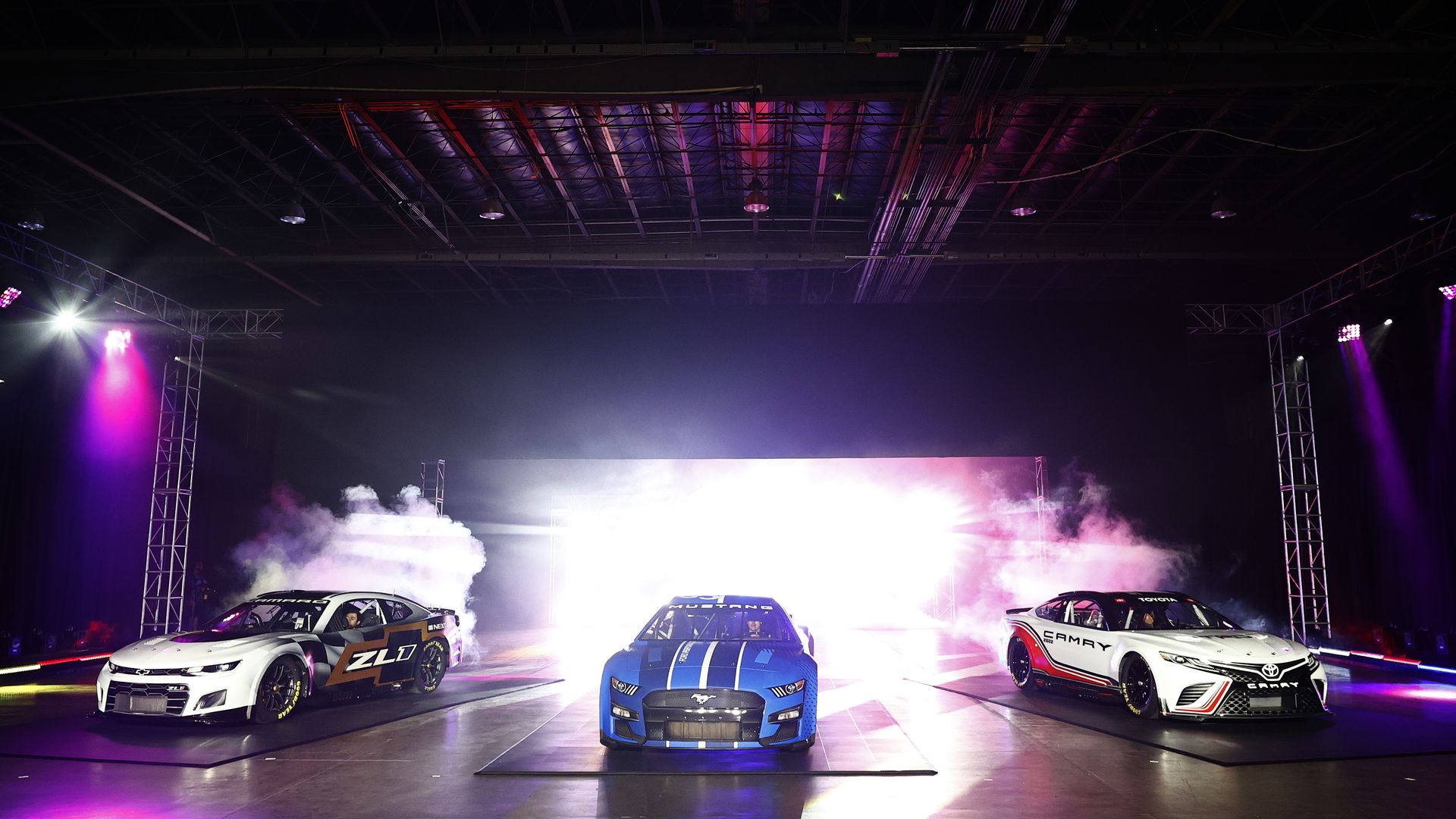 🏁 NASCAR unveiled its Next Gen race car on Wednesday, which features radical mechanical changes and looks a lot more like a car you might see on the street.
⚾️ The Blue Jays announced Wednesday that they will leave Florida and return to Buffalo on June 1, playing home games at the Triple-A ballpark that housed them during the pandemic-shortened 2020 season.
⚽️ Olivia Moultrie, 15, has sued in federal court for the right to play in the NWSL, which doesn't allow players under 18. This is part of a larger conversation in women's sports.
💵 Fox has acquired Outkick, the conservative-leaning sports publication founded by Clay Travis.
🏀 Good read: Joe Ingles has no business leading the NBA in this one stat (Tim MacMahon, ESPN)
"'I honestly Googled [true shooting percentage] one time to try to figure out what they're talking about,' Ingles says. 'I didn't understand it when they said it; I didn't understand it when I Googled it.'"
7. 📆 May 6, 1991: A sports fan is born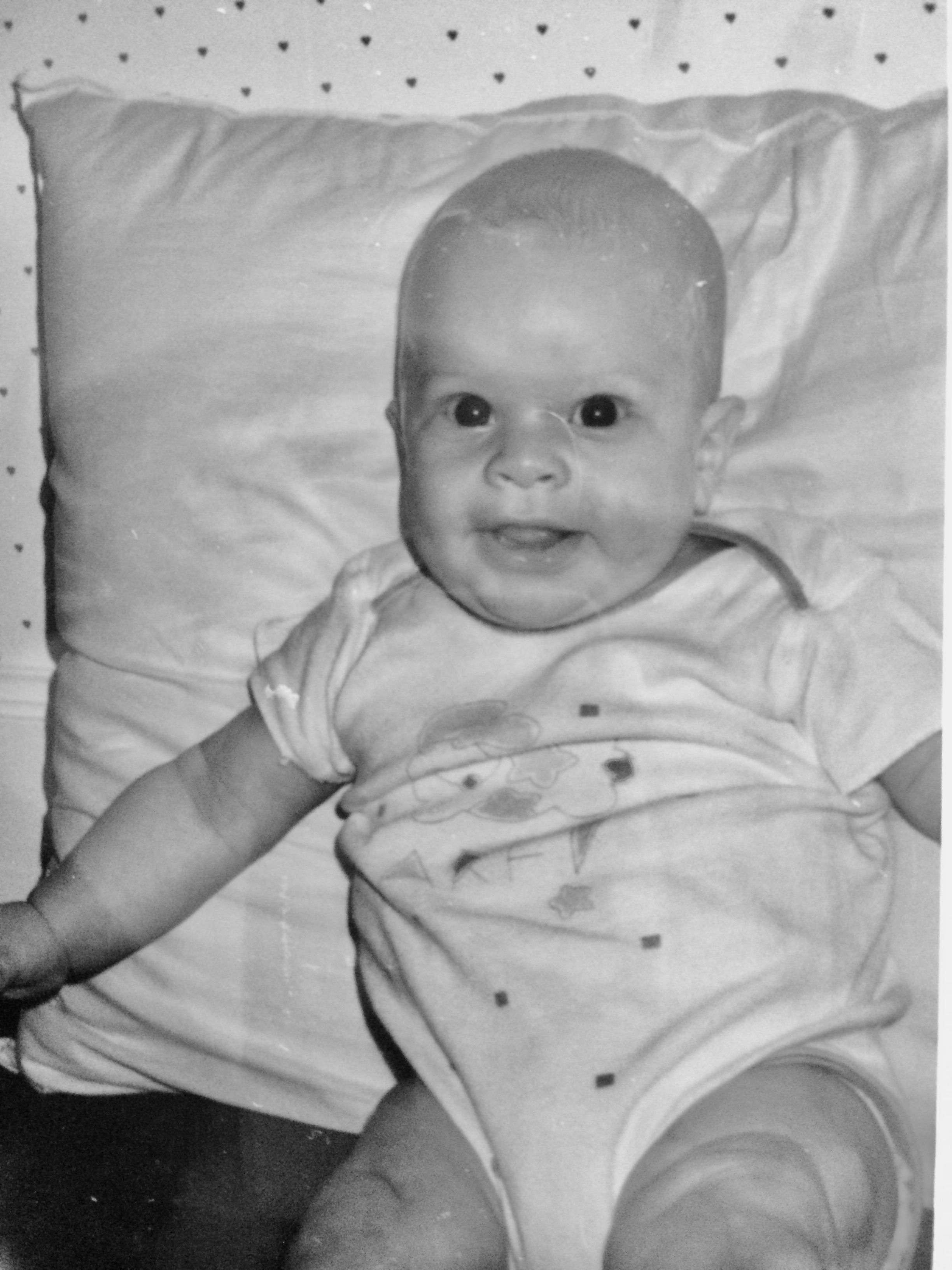 30 years ago today, I was born. I've been in love with sports ever since.
8. ⛷ The Ocho: Skiing in the summer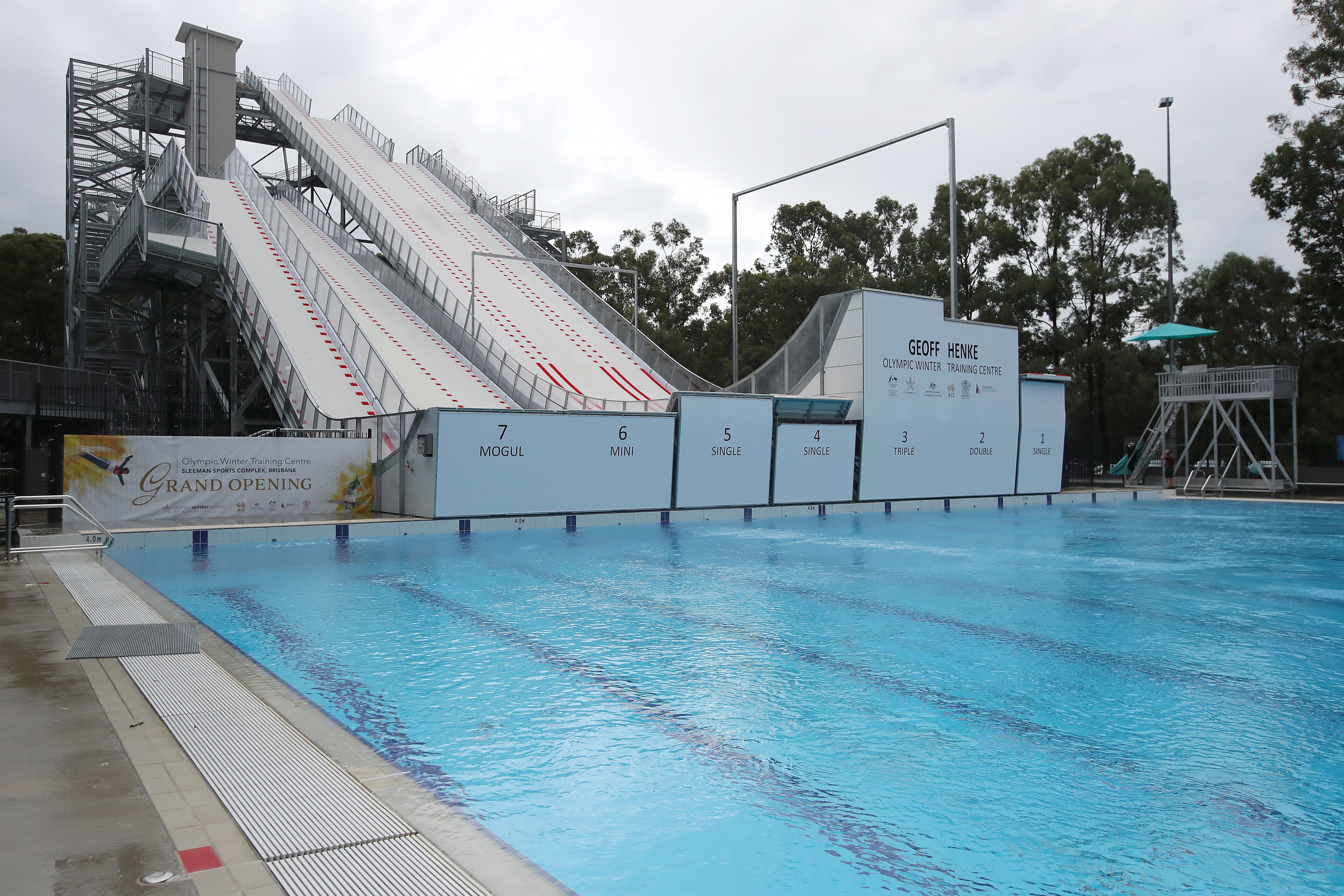 The Sleeman Sports Complex officially opened in Brisbane, Australia, this week, giving skiers their first taste of the 121-foot-high water ramp.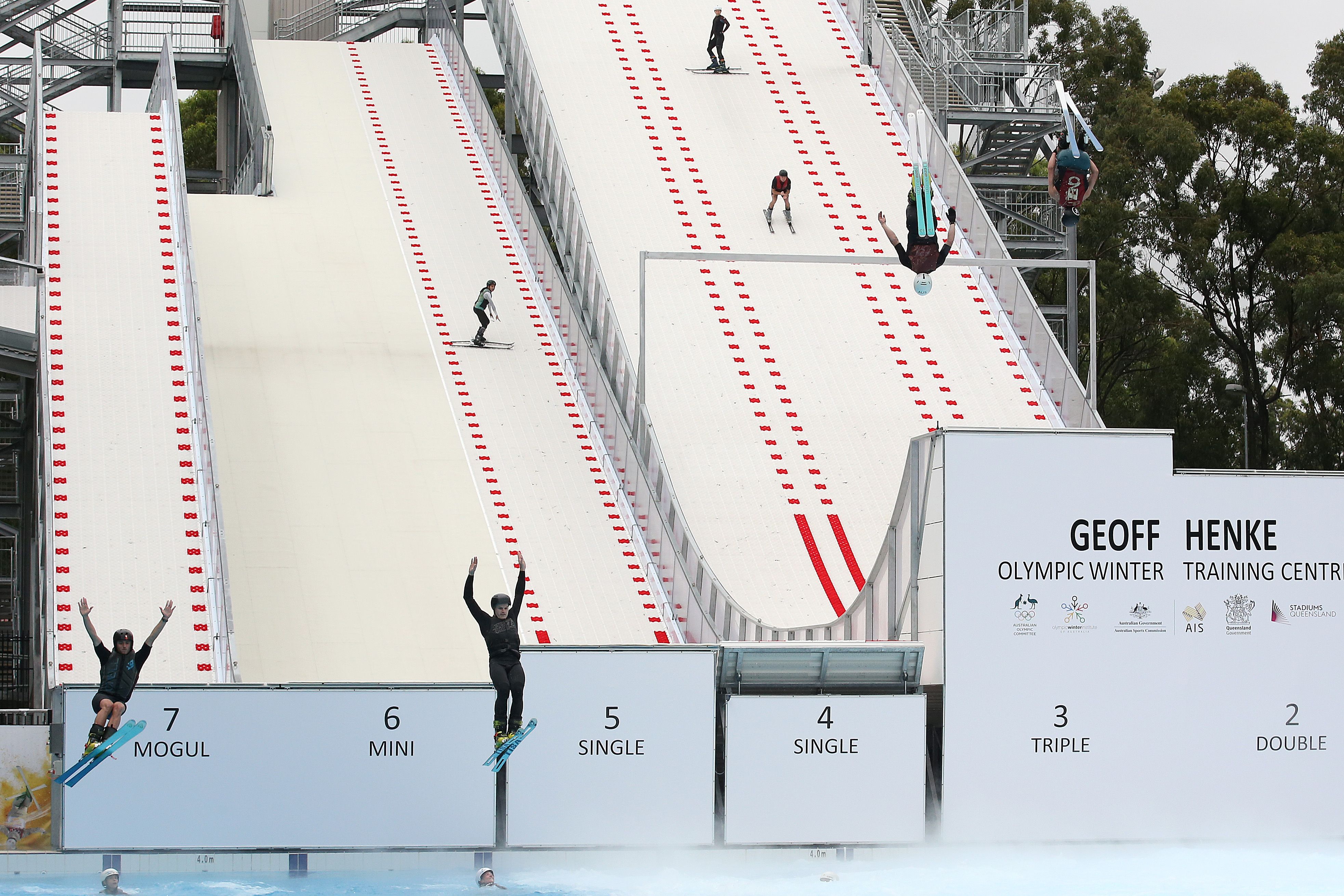 Eight of Australia's 15 Winter Olympic medals have come from aerial and mogul skiers, who can launch nearly 60 feet in the air off the ramp to practice their maneuvers.
"We have the same skis and boots, just [with] a life jacket and a wetsuit, and we basically have the same jump shape, just built out of a plastic surface, which allows us to practice those jumps and land safely in the water."
— Aerial skier Danielle Scott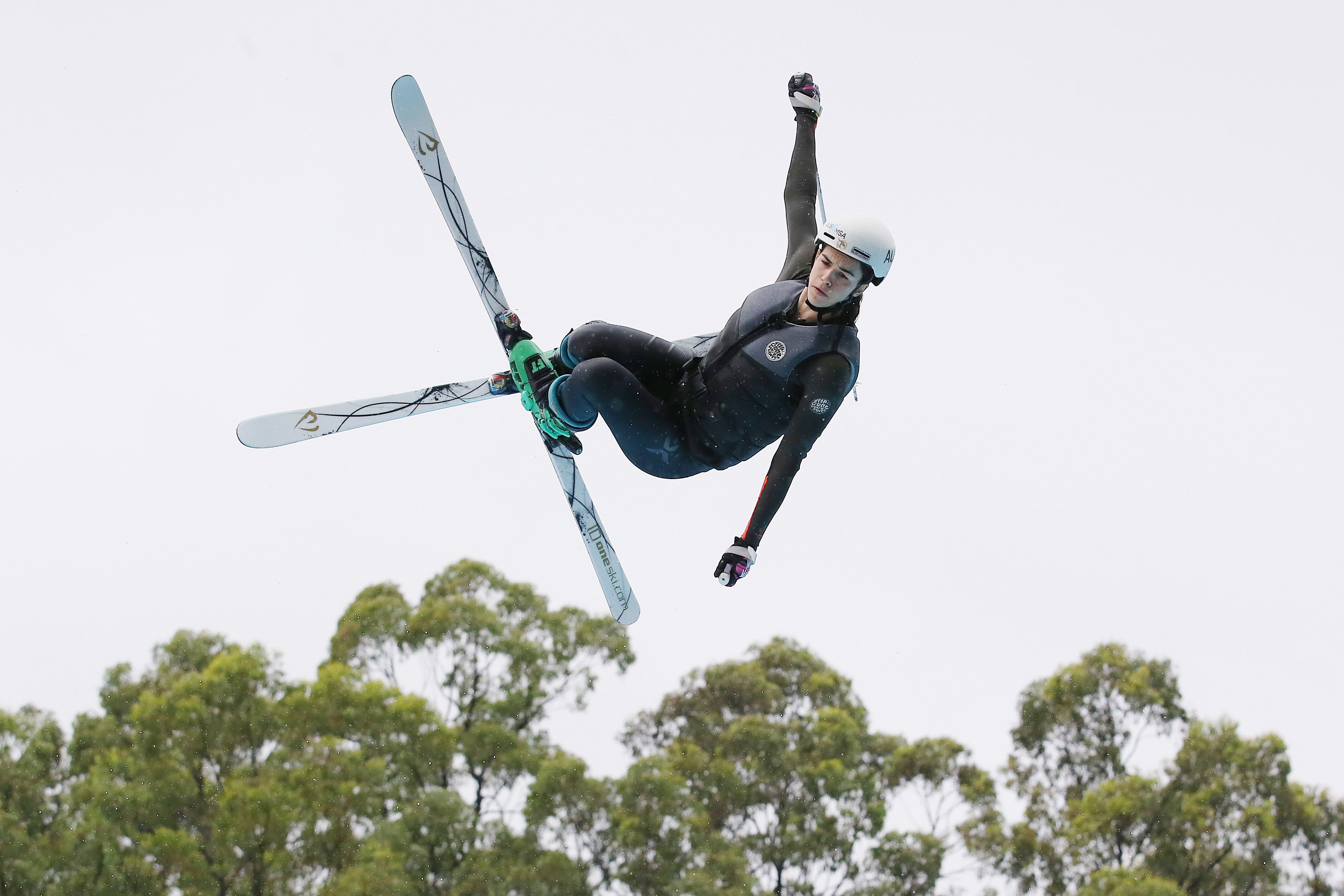 The facility is a game changer for Australian winter athletes, who previously had to hone their skills overseas. Now, they'll have the only ski facility in the world that can operate year-round.
9. 🏟 Sports name trivia
Thanks to everyone who submitted trivia questions! Keep them coming! Here's one from Sean in Alexandria, Virginia.
Question: Can you name the six pairs of teams (12 teams total) from the four major sports leagues that share a team name?
Hint: Four NFL, four NHL, three MLB, one NBA.
Answer at the bottom.
10. 💉 Map du jour: Good news
Talk tomorrow,
Kendall "Thanks for the early birthday present, John!" Baker
Trivia answer: St. Louis and Arizona Cardinals, New York and Winnipeg Jets, New York and San Francisco Giants, New York and Texas Rangers, Florida and Carolina Panthers, Los Angeles and Sacramento Kings