March 29, 2021
👋 Good morning! Hope you had a wonderful weekend. Let's sports.
Today's word count: 1,135 words (4 minutes).
1 big thing: 💵 The potential earnings of college hoops stars
Impending legislation will allow student-athletes to monetize their name, image and likeness (NIL) through sponsored social media posts and other means.
Why it matters: If athletes had full control of their NIL rights, the top women's basketball players in this year's Elite Eight would have greater earning power than the top men.
By the numbers: Among the men's and women's Elite Eight teams, eight of the 10 most-followed players — and 10 of the top 20 — are women.
Listed below are the combined Twitter and Instagram follower counts for the 20 most-followed players, plus their estimated annual earnings, provided to Axios by athlete marketing platform Opendorse.
Opendorse's estimates weigh multiple factors, including engagement rate, market size (e.g. UCLA > Gonzaga) and overall sponsorship and athletic department revenue by school (e.g. Louisville > UConn).
Top 20:
🚺 Paige Bueckers, UConn: ~730k ($382k)
🚺 Hailey Van Lith, Louisville: 696k ($965k)
🚹 Jalen Suggs, Gonzaga: 325k ($495k)
🚺 Jaden Owens, Baylor: 295k ($310k)
🚺 Zia Cooke, South Carolina: 206k ($178k)
🚺 Cameron Brink, Stanford: 91k ($47k)
🚹 Adrian Nunez, Michigan: 83k ($70k)
🚺 Anna Wilson, Stanford: 80k ($41k)
🚺 Olivia Nelson-Ododa, UConn: 77k ($30k)
🚺 Brea Beal, South Carolina: 74k ($69k)
🚹 Quentin Grimes, Houston: 66k ($67k)
🚺 Destanni Henderson, South Carolina: 65k ($81k)
🚹 Evan Mobley, USC: 62k ($46k)
🚹 Johnny Juzang, UCLA: 55k ($53k)
🚹 Tyger Campbell, UCLA: 54k ($59k)
🚹 Moses Moody, Arkansas: 50k ($72k)
🚹 Drew Timme, Gonzaga: 49k ($40k)
🚹 Hunter Dickinson, Michigan: 49k ($33k)
🚹 Jaylen Clark, UCLA: 49k ($38k)
🚺 Caitlin Clark, Iowa: 42k ($11k)
The bottom line: The story of this year's March Madness has been the inequities between the two tournaments. Perhaps the story of the future will be the equal marketing opportunities for men's and women's stars.
2. 🏀 Snapshot: Men's Elite Eight
Eight of the 68 teams that traveled to the Indianapolis bubble are still alive. Three are from the Pac-12, and only one is from east of the Mississippi River (Michigan).
📆 Matchups: Oregon State is just the second No. 12 seed to make the Elite Eight (2002 Missouri), and a win tonight would make the Beavers the first to reach the Final Four.
Tonight: No. 12 Oregon State vs. No. 2 Houston, 7:15pm ET; No. 3 Arkansas vs. No. 1 Baylor, 10pm
Tomorrow: No. 6 USC vs. No. 1 Gonzaga, 7:15pm; No. 11 UCLA vs. No. 1 Michigan, 10pm
Notes:
Luck of the draw: Houston will be the first team ever to play four double-digit seeds in a single tournament (No. 15 Cleveland State, No. 10 Rutgers, No. 11 Syracuse, No. 12 Oregon State).
Comeback kids: Each of Arkansas' last five wins have come after trailing by double-digits.
Farewell, Hinkle: Hinkle Fieldhouse, perhaps most famous for this "Hoosiers" scene, hosted its final bubble games this weekend. All games will be held in Lucas Oil Stadium the rest of the way.
Wooden Award finalists: Corey Kispert (Gonzaga), Jared Butler (Baylor), Luka Garza (Iowa), Ayo Dosunmu (Illinois), Cade Cunningham (Oklahoma State).
Elsewhere:
3. 🏀 Snapshot: Women's Elite Eight
Five of the top eight seeds are still alive in San Antonio, as are Indiana and Arizona, two schools with storied men's basketball histories that are making their women's Elite Eight debuts.
📆 Matchups: UConn and Baylor, winners of six of the last eight national titles, go head-to-head in tonight's must-see matchup.
Tonight: No. 2 Baylor vs. No. 1 UConn, 7pm ET; No. 4 Indiana vs. No. 3 Arizona, 9pm
Tomorrow: No. 6 Texas vs. No. 1 South Carolina, 7pm; No. 2 Louisville vs. No. 1 Stanford, 9pm
Notes:
Calling all scouts: While the men's Elite Eight is short on top pro prospects, the women's field is full of them, highlighted by projected No. 1 pick Charli Collier (Texas). WNBA mock draft.
Scary moment: While flying home to Ann Arbor, the plane carrying the Michigan women's team lost pressure and had to make an emergency landing. Thankfully, everyone's OK.
Wooden Award finalists: Paige Bueckers (UConn), Aliyah Boston (South Carolina), Dana Evans (Louisville), NaLyssa Smith (Baylor), Rhyne Howard (Kentucky).
4. 🏈 Bring on the NFL's 17-game era
NFL owners are expected to add a 17th regular-season game this week, while shortening the preseason from four to three games. Why? More money.
The big picture: The Steelers (.609) and Patriots (.603) had the best win percentage during the 16-game era (1978-2020), while the Lions (.396) and Browns (.399) had the worst.
5. 🇺🇸 Photos across America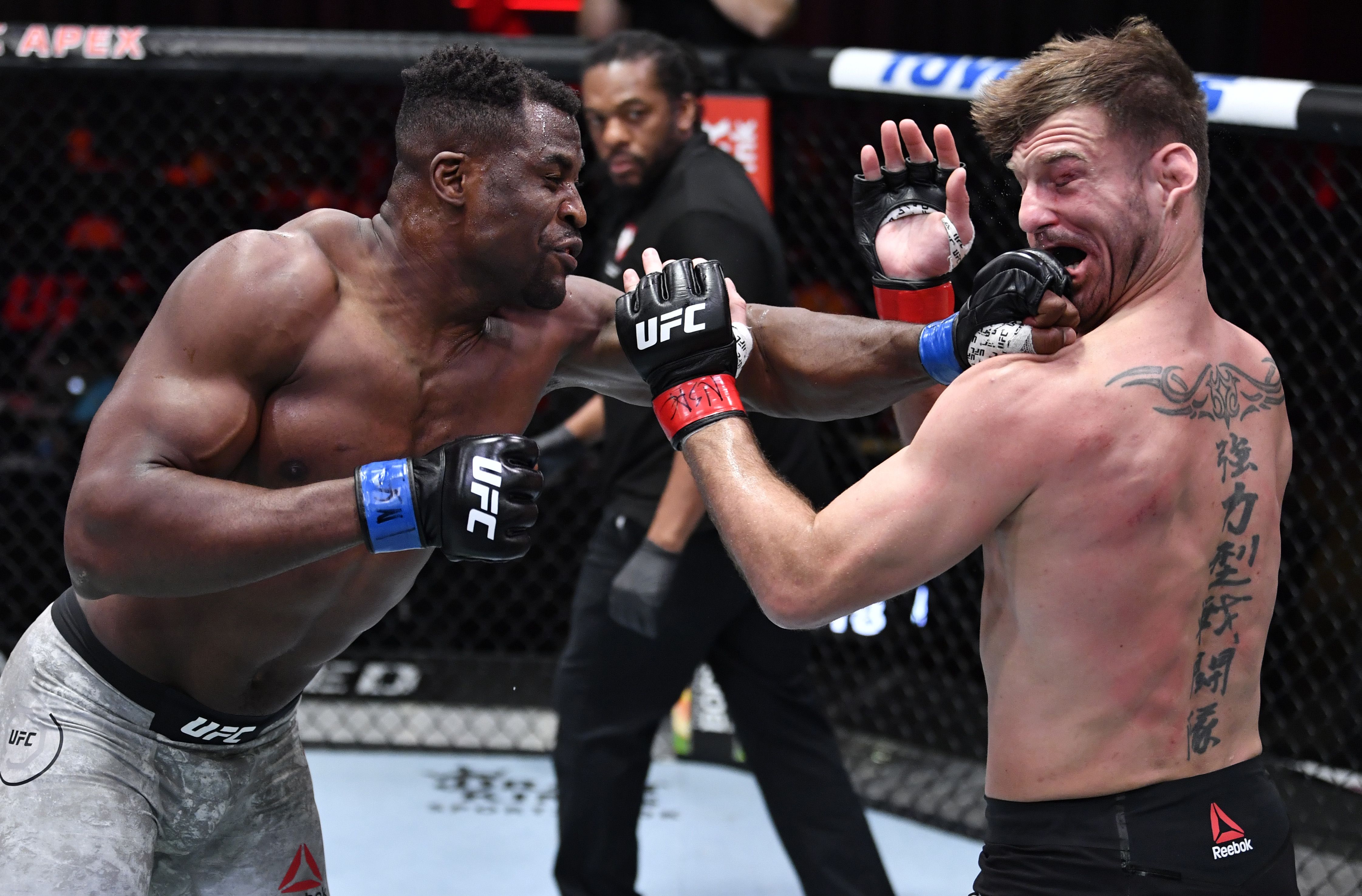 LAS VEGAS — Francis Ngannou (15-4, 10-3 UFC) scored the biggest victory of his career on Saturday with a KO victory over Stipe Miocic (21-3, 15-3 UFC) to win the heavyweight title.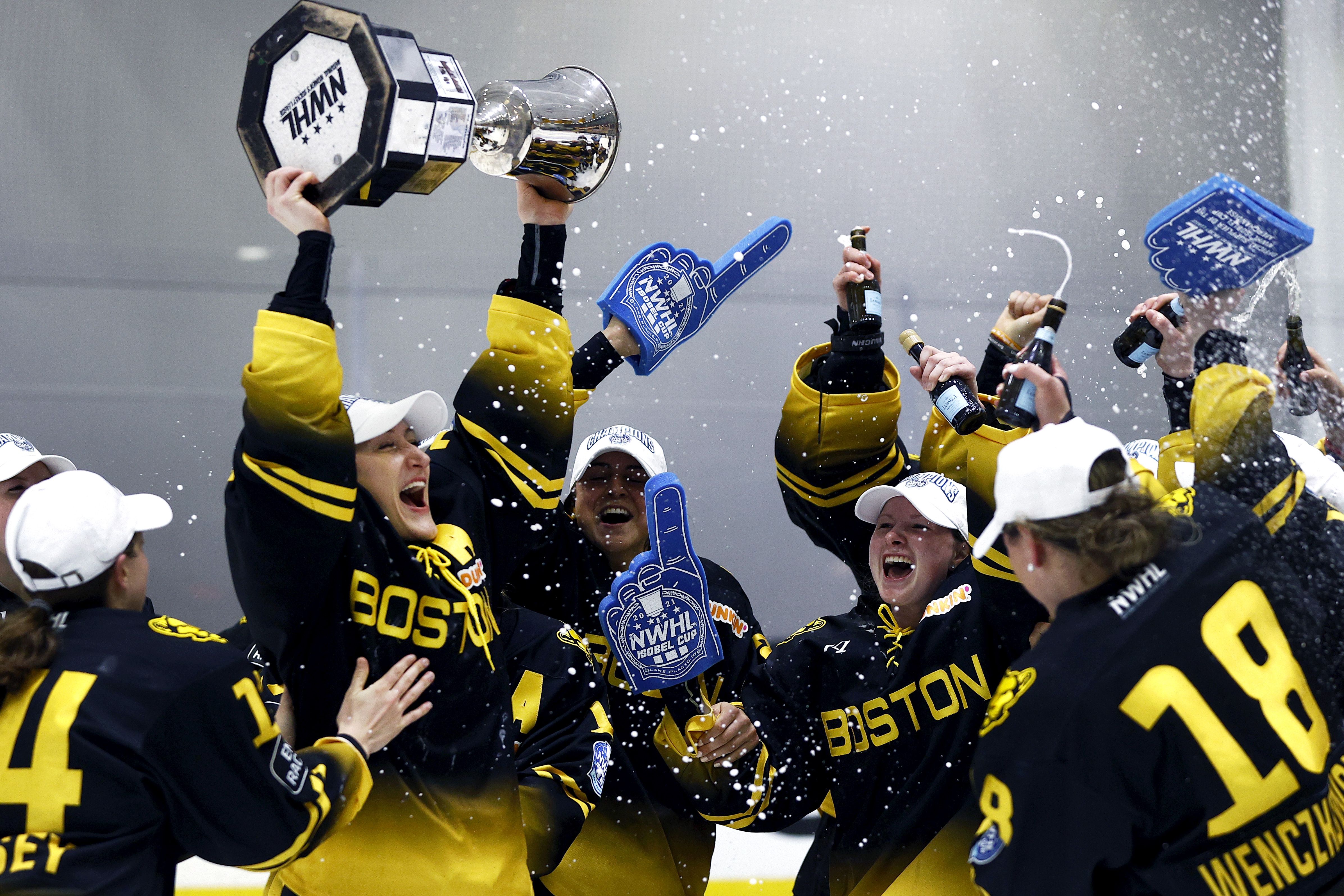 BOSTON — The Boston Pride became the first two-time winners of the Isobel Cup (NWHL championship) with a 4-3 win over the defending champion Minnesota Whitecaps on Saturday.
EVANSVILLE, Ind. — No. 2 seed Northwest Missouri State knocked off No. 1 seed West Texas A&M, 80-54, on Saturday to win the D-II men's basketball national championship.
Dynasty: The Bearcats have won back-to-back national titles and three of the last four. Their record over the past three seasons: 97-3.
6. 🌍 Photos around the world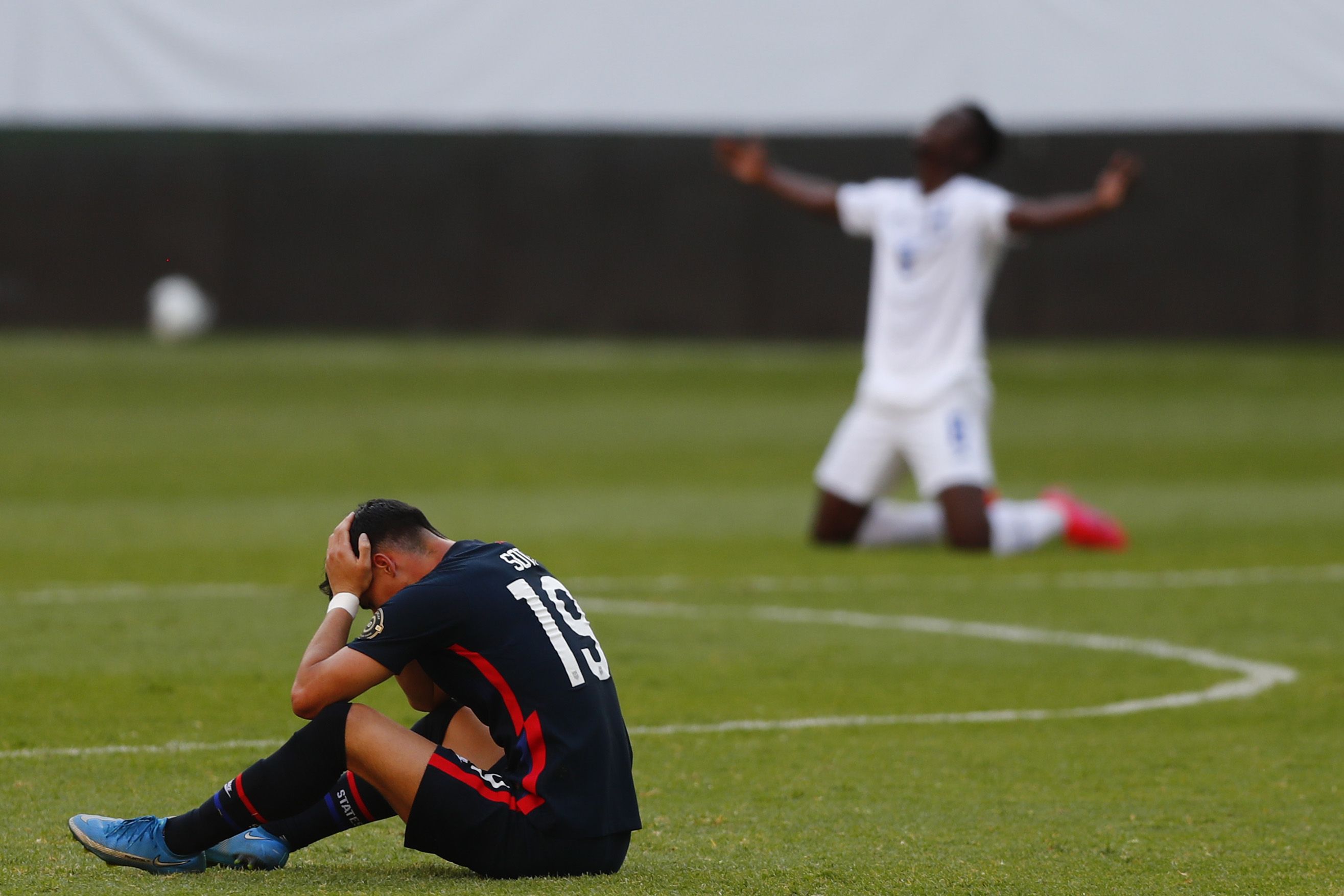 GUADALAJARA, Mexico — The U.S. men will miss a third straight Olympics after the U-23 national team lost 2-1 to Honduras in Sunday's semifinal of the CONCACAF qualifying round.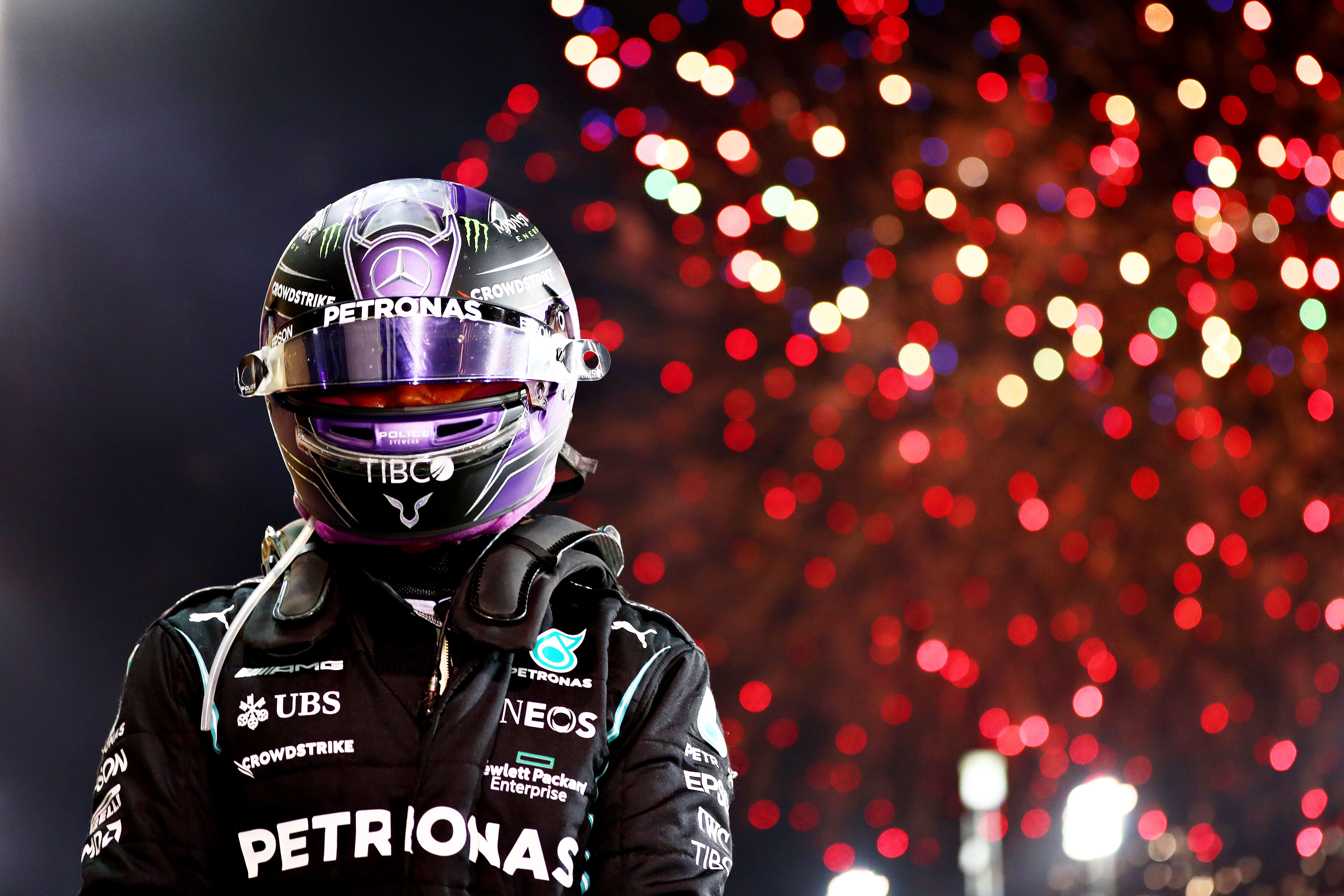 BAHRAIN, Bahrain — Lewis Hamilton (Mercedes) beat Max Verstappen (Red Bull) by 0.7 seconds to win the season-opening Bahrain Grand Prix, a glimpse of what could be the closest title battle in years.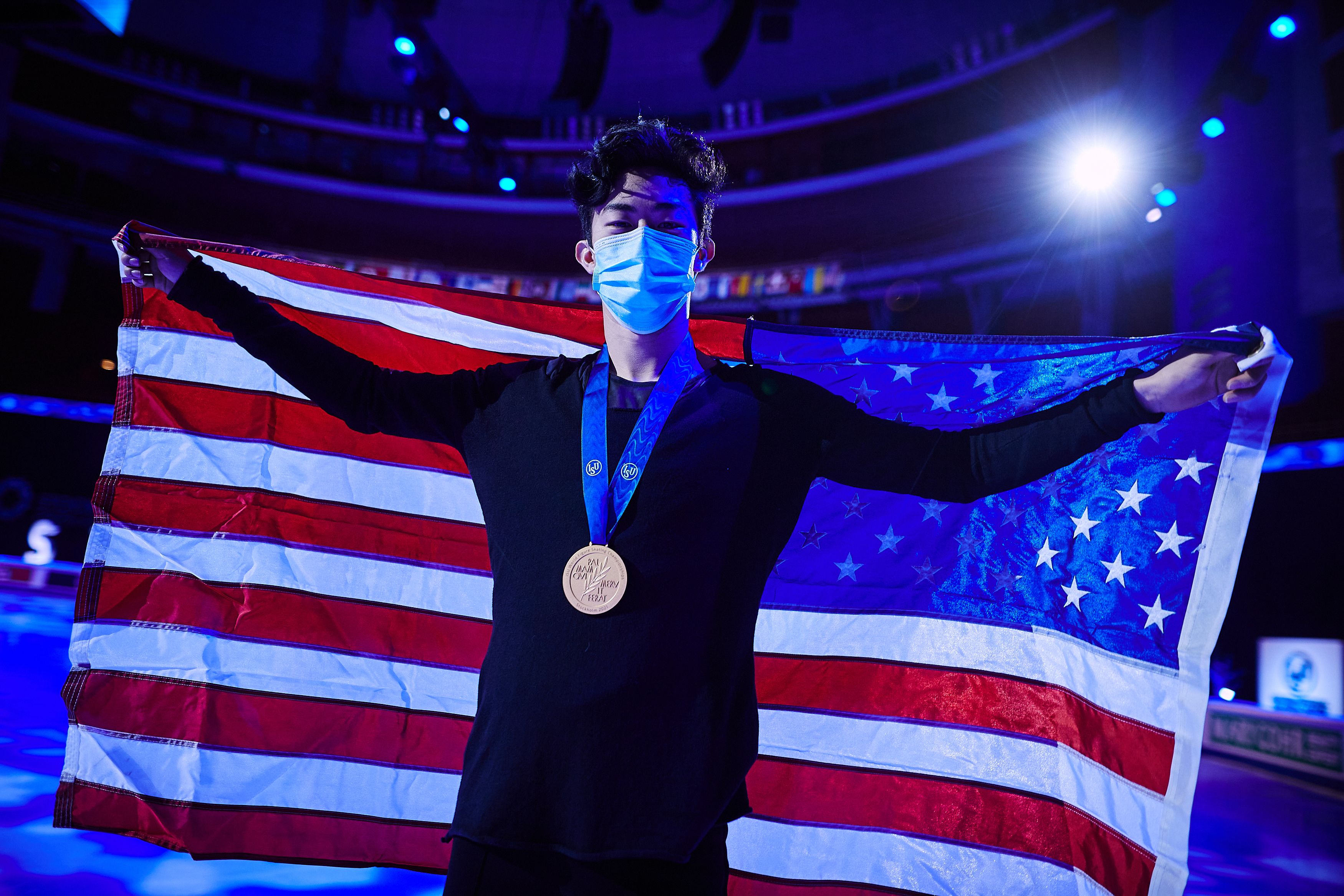 STOCKHOLM, Sweden — Nathan Chen on Saturday became the first American since Scott Hamilton to win three straight men's titles at the World Figure Skating Championships.
7. March 29, 1982: 🏀 Mike becomes Michael
39 years ago today, North Carolina won its second men's basketball national championship, beating Patrick Ewing and Georgetown, 63-62.
The highlight: UNC freshman Michael Jordan hit the go-ahead basket with 15 seconds left — an 18-foot jumper that remains the most important shot in Tar Heels history.
"That was the birth of Michael Jordan. Before that, I was Mike Jordan. All of a sudden I make that shot and I'm Michael Jordan."
— MJ in "The Last Dance"
The big picture: Jordan spent three seasons in Chapel Hill, averaging 17.7 points on 54% shooting and five rebounds per game. After being named Player of the Year in 1984, he entered the NBA draft.
Freshman: 13.5 points, 4.4 rebounds, 1.8 assists
Sophomore: 20.0 points, 5.5 rebounds, 1.6 assists
Junior: 19.6 points, 5.3 rebounds, 2.1 assists
🎥 Watch: MJ college highlights (YouTube)
8. 🔥 The Ocho: Freeskating
Freeskating looks like an absolute blast — and a great way to break an ankle.
How it works: Riders cruise along on two separate plates, each with two wheels. It's a bit like wearing super responsive rollerblades that don't wrap around the foot — or riding two mini-skateboards.
9. 🏒 College hockey trivia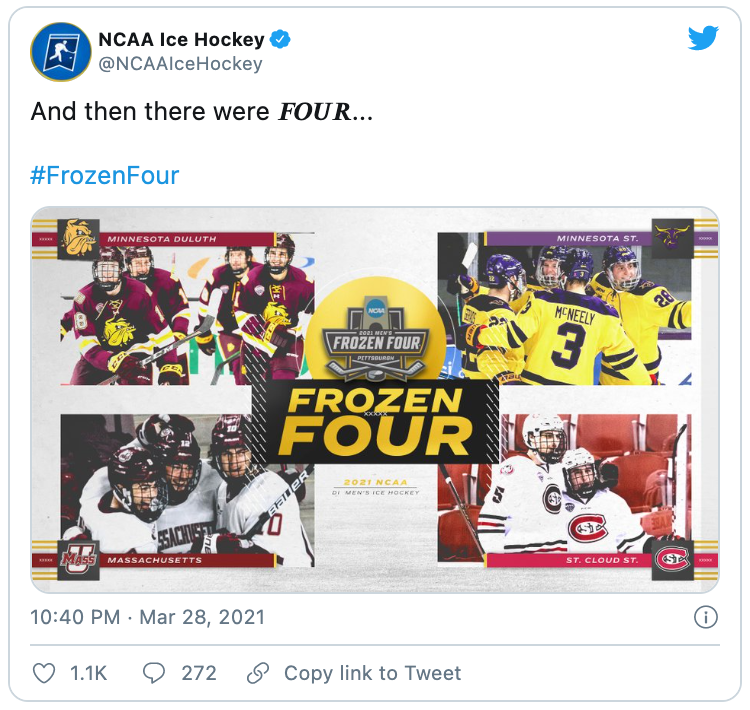 Minnesota Duluth is two victories away from winning its third straight D-I men's hockey national championship and fourth overall.
Question: What school has the most titles with nine?
Hint: Big Ten.
Answer at the bottom.
10. 🎥 Weekend's top plays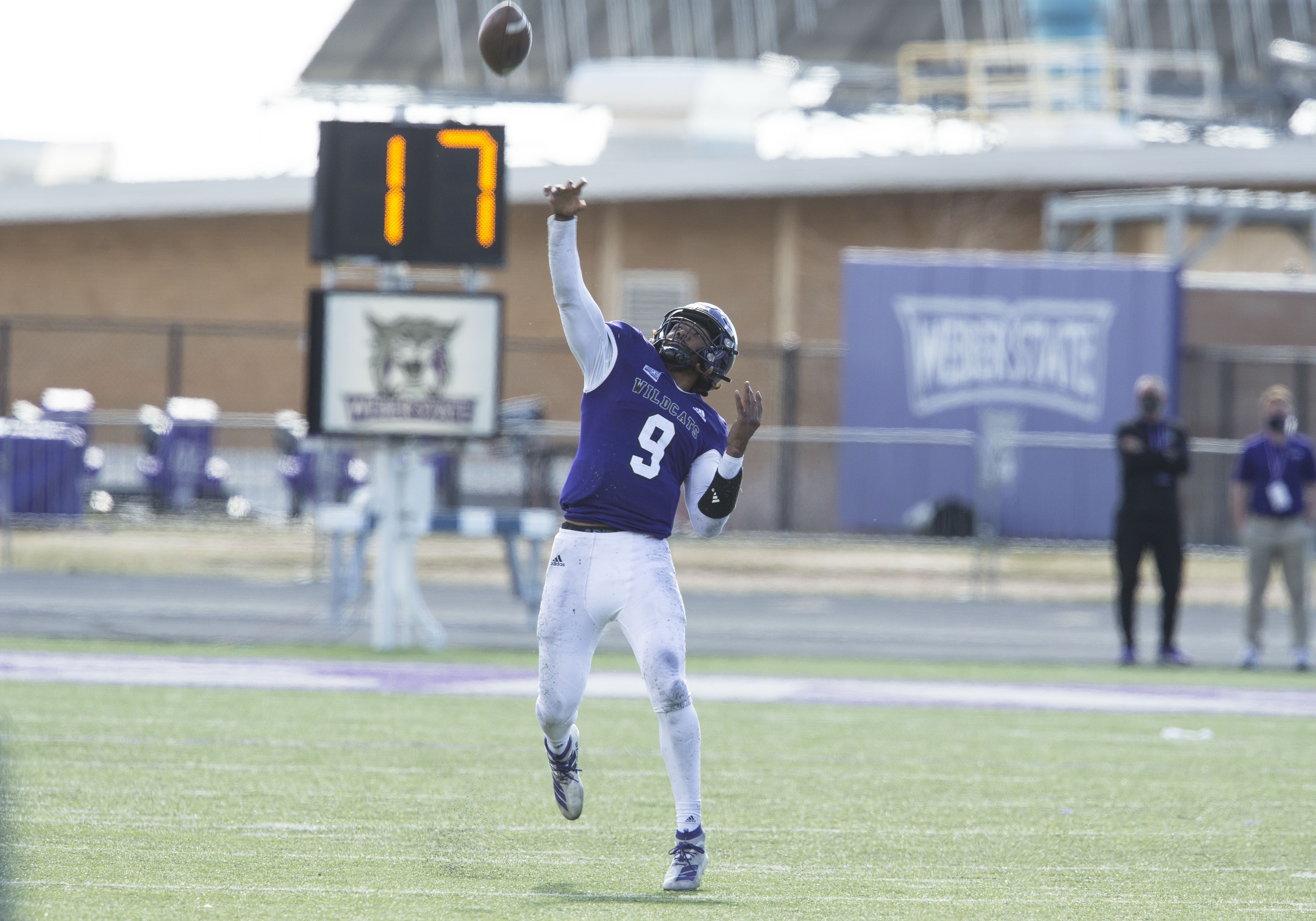 Talk tomorrow,
Kendall "Sorry, Lions fans" Baker
Trivia answer: Michigan