👋 Good morning! Let's sports.
Today's word count: 1,325 ( 5 mins)
1 big thing: 🤖 Even highlights are being automated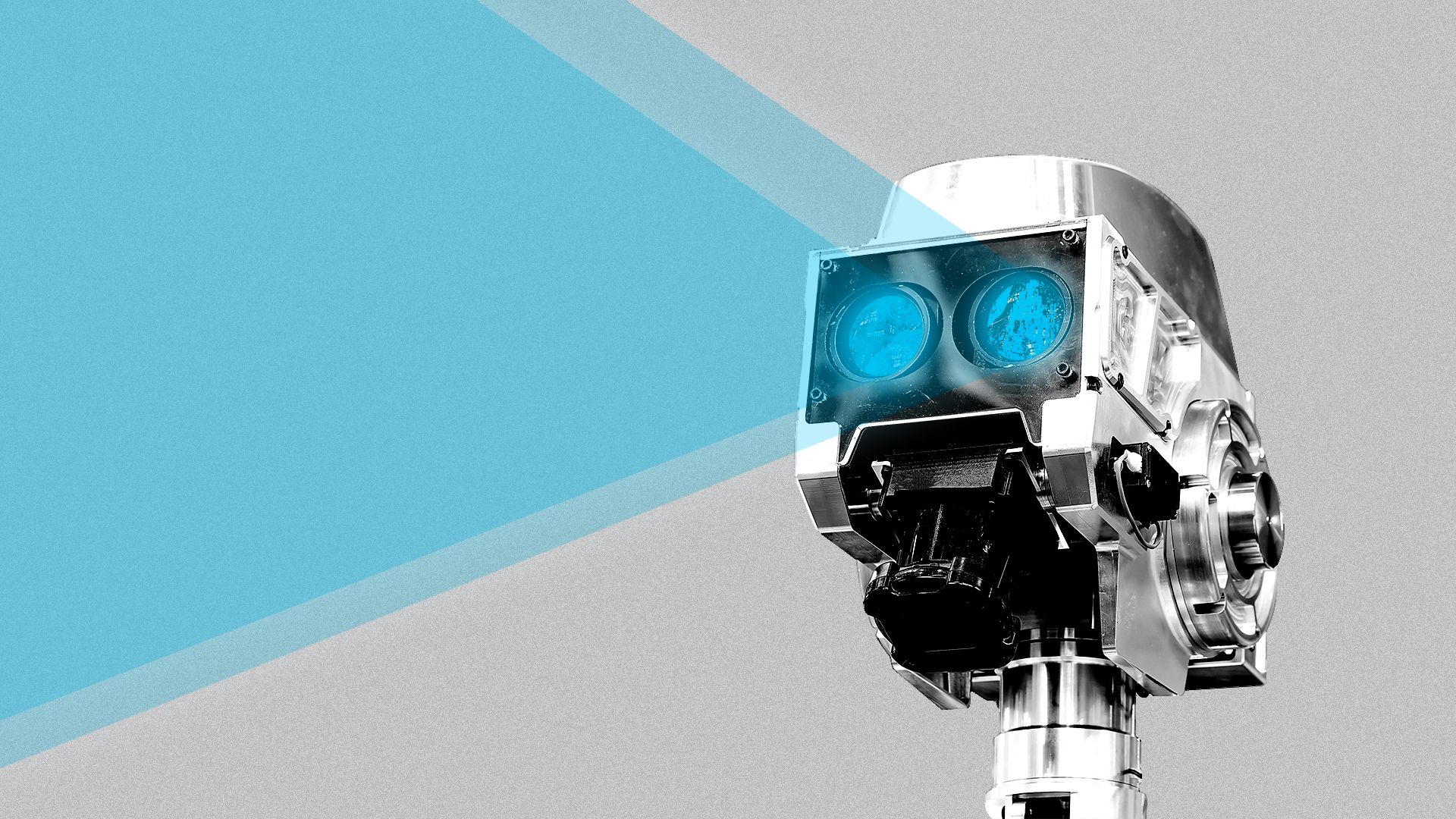 When I worked at ESPN, one of my jobs was to watch a live sporting event, log everything that happened in real-time, and produce a highlight (usually one short version, one long) that would run on "SportsCenter."
Deciding what plays and replay angles to include in my 60-second retelling of a 48-minute basketball game felt like a very "human" task. But fast forward just a few years, and that job, like so many others, is now being automated.
Driving the news: WSC Sports, a Tel Aviv-based startup developing AI-powered sports video creation tools, recently closed a $23 million Series C round to bring the company's total funding to $39 million.
How it works: WSC Sports' AI technology analyzes sports broadcasts, identifies key plays, and combines them into highlight reels in near real-time. Those short-form clips are then published and distributed at scale for clients like the NBA and Bleacher Report.
The AI listens for crowd noise and understands that the louder the crowd, the more important the play was. It knows that multiple replays mean something big just happened, and it's always aware of the score, the time and the situation.
As a result, it can construct a narrative of the game as the action unfolds and instantly produce a highlight reel recapping what went down.
Why it matters: This technology could revolutionize how sports networks and media outlets produce highlights, which remain a huge part of every sport fan's diet even if the glory days of Stuart Scott and "boo-yah" are over.
In fact, while some may argue that the sports highlight show is dead, highlights themselves are more ubiquitous than ever thanks to social media.
The big picture: In addition to taking over highlight-making duties, our robot overlords are also writing game previews and recaps — and that's actually been going on for a while now.
Newsflash: If you read a preview of a college basketball game or a recap of a minor league baseball game this year, there's a good chance it was written by AI designed to turn data into natural language, rather than a human being assigned to cover that game.
2. 🏀 Tsai to buy full Nets ownership for $2.35B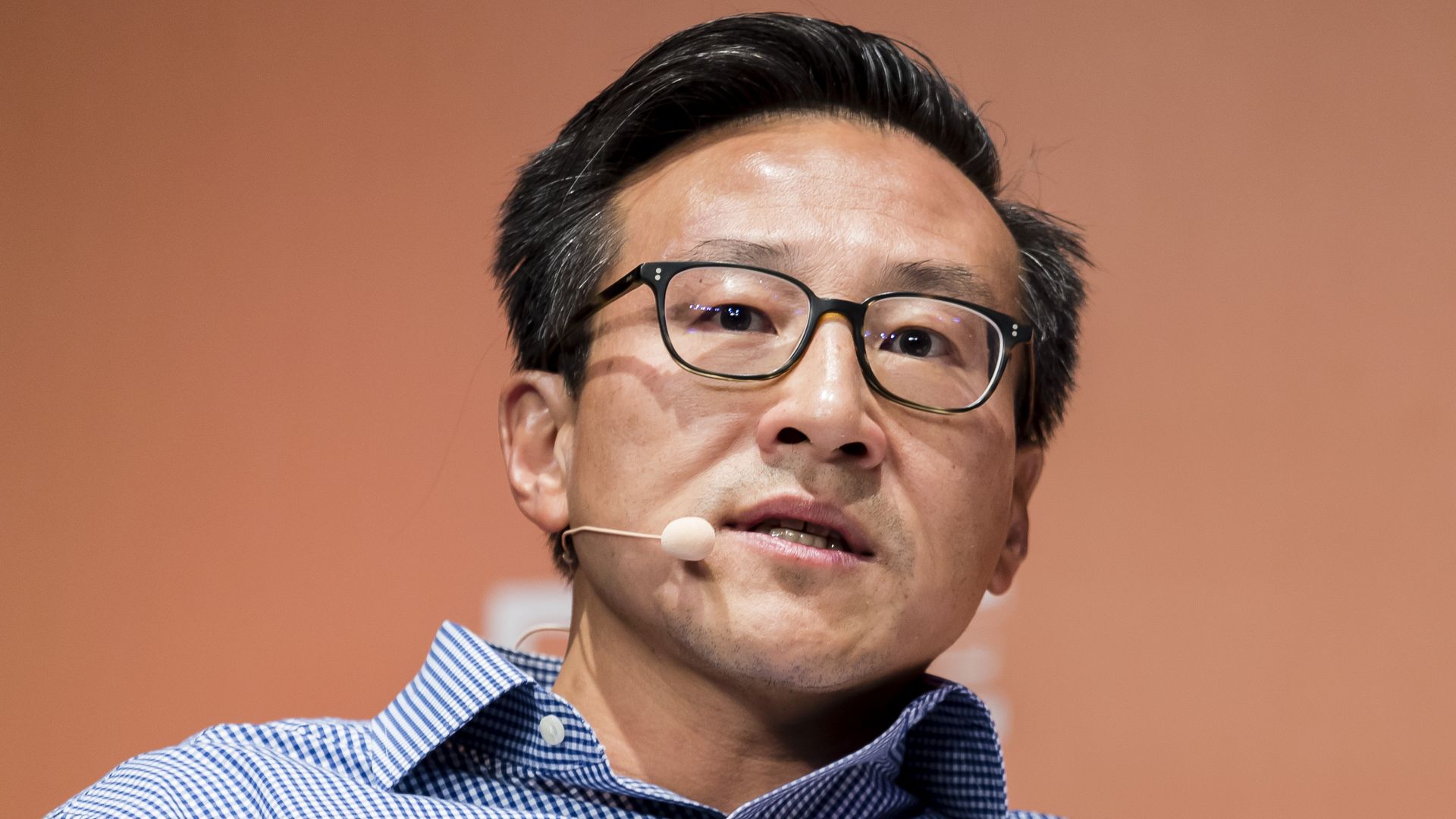 Joseph Tsai, the billionaire co-founder of Chinese e-commerce giant Alibaba, is nearing a deal to purchase the remainder (51%) of the Brooklyn Nets that he does not already own from Russian billionaire Mikhail Prokhorov, New York Post reports.
Details: Tsai paid $1 billion to purchase 49% of the Nets last year, while also locking in the right to buy the remaining 51% before the 2021–22 season for an additional $1.35 billion.
Why it matters: The $2.35 billion purchase will be the highest price ever paid for a sports franchise, surpassing the $2.2 billion each paid by David Tepper for the Carolina Panthers last year and Tilman Fertitta for the Houston Rockets in 2017.
Meet Joe:
Age: 55
Born: Taipei, Taiwan
Net worth: $9.9 billion
His backstory: At age 13, Joe left home to attend a New Jersey boarding school (Lawrenceville) and later enrolled in Yale, where he played lacrosse. In 1999, he left his investment banking job to become one of Alibaba's 18 co-founders.
Sports ownership: In addition to the Nets, Joe also owns the New York Liberty (WNBA) and the San Diego Seals (National Lacrosse League), and he's an investor in the Premier Lacrosse League.
P.S. ... In related news, Russell Wilson and Ciara, as well as Microsoft CEO Satya Nadella and rapper Macklemore, have joined the Seattle Sounders' star-studded ownership group.
3. ⚾️ MLB: By the numbers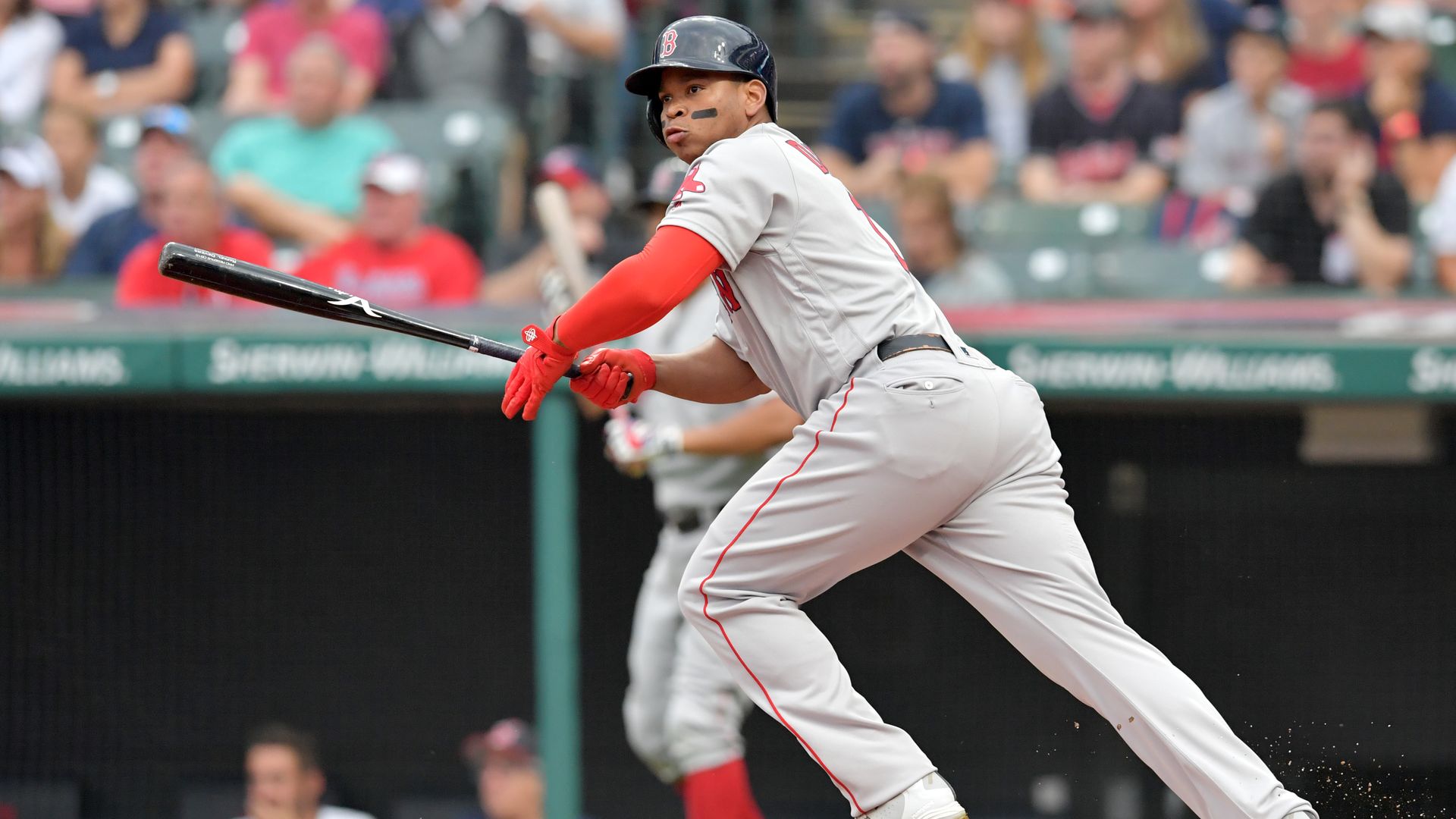 6 hits, 4 doubles
22-year-old Rafael Devers became the first player in the modern era (since 1900) to go 6-for-6 with four doubles in the Red Sox's 7-6 win over the Indians last night. Watch all six hits.
1,626 innings
Speaking of the Red Sox, starter Chris Sale set the MLB record for fewest innings needed to reach 2,000 career strikeouts (1,626), besting Pedro Martinez (1,711), Randy Johnson (1,733), Max Scherzer (1,784) and Clayton Kershaw (1,837).
45% of WAR
Under-30 hitters are producing 45% of all WAR (wins above replacement) across the big leagues this season, the highest share in modern history. In other words, baseball's young sluggers are saving the sport.
16 HR
Nelson Cruz doesn't need season-ending wrist surgery, which is great news for the Twins because he's been red hot. In fact, the 39-year-old is just the second player to ever hit 16 HR in his first 100 plate appearances after the All-Star break, joining 1999 Mark McGwire (the year he hit 65).
4. 🏈 Fantasy Rankings: Top 25 WRs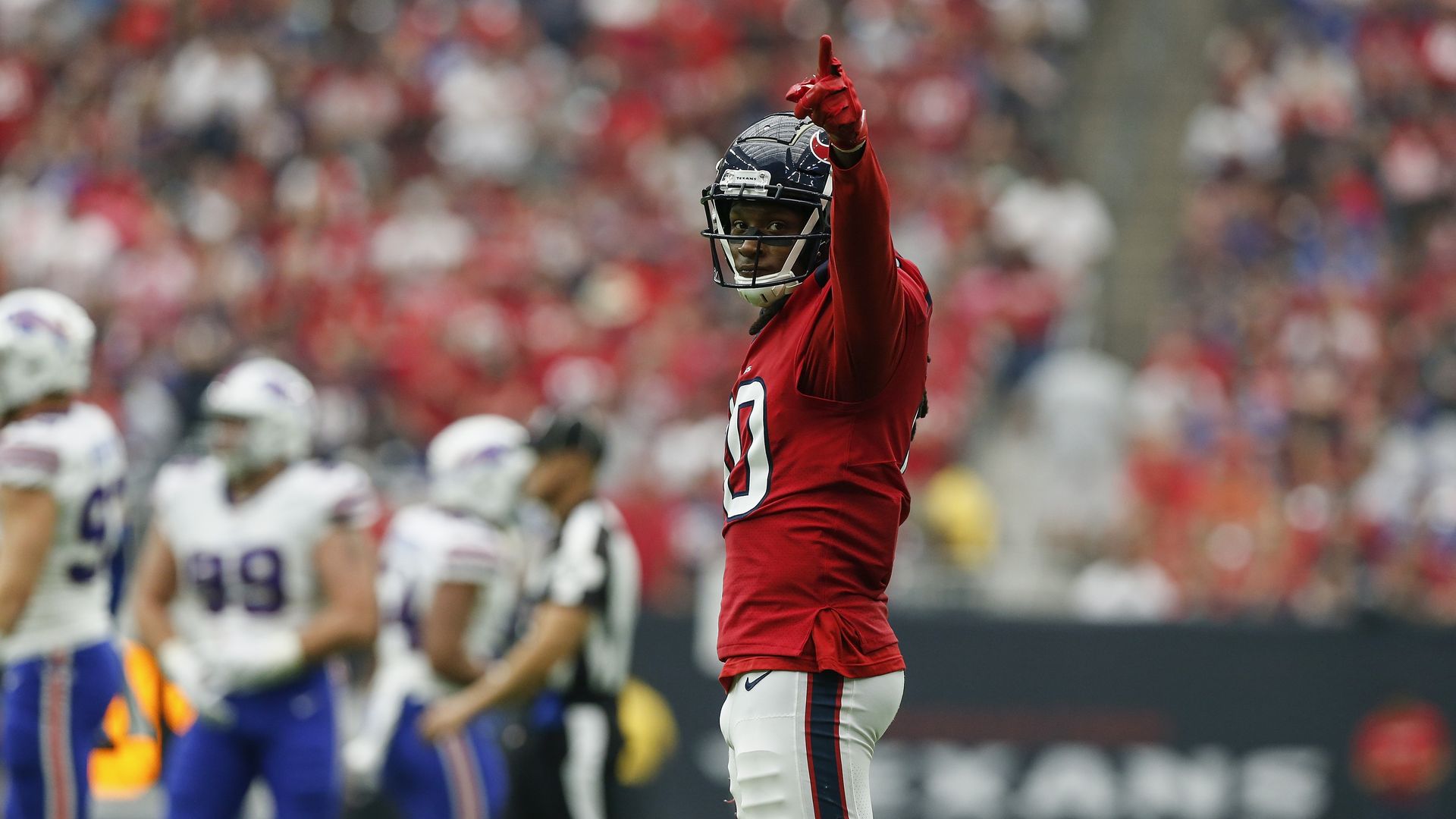 This week, we're unveiling our 2019 Fantasy Football rankings. Click here to see Monday's QB rankings, and here to see yesterday's RB rankings.
1. DeAndre Hopkins, Texans: The Clemson product is arguably the best WR in the league right now, and a healthy Will Fuller should help draw double-coverage away from him. After putting up back-to-back top 2 seasons, expect Hopkins to make it three in a row.
2. Michael Thomas, Saints: The Ohio State product holds the NFL record for receptions through three seasons (321). Brees may be throwing less and less, but after finishing top 10 every year so far, Thomas looks poised to live up to that record-setting contract.
3. Davante Adams, Packers: The Fresno State product is the No. 1 option on a team with Aaron Rodgers (and now Matt LaFleur). He was virtually unguardable in man coverage last year and has the red zone ability to dominate if the Packers' offense rebounds.
4. Julio Jones, Falcons: The Alabama product has been incredibly consistent over the past five seasons, playing in at least 14 games in all of them and never finishing lower than top 7 in fantasy points. He has, however, only finished top 3 once.
5. Odell Beckham Jr., Browns: Since entering the league, OBJ ranks second in touchdowns per game and third in yards per game. The sky's the limit now that he's paired with a hyper-accurate, mobile QB.
6-25:
6-10: 6. Tyreek Hill (Chiefs), 7. JuJu Smith-Schuster (Steelers), 8. Julian Edelman (Patriots), 9. Mike Evans (Buccaneers), 10. Keenan Allen (Chargers)
11-15: 11. Antonio Brown (Raiders), 12. T.Y. Hilton (Colts), 13. Brandin Cooks (Rams), 14. Adam Thielen (Vikings). 15. Robert Woods (Rams)
16-20: 16. Amari Cooper (Cowboys), 17. Cooper Kupp (Rams), 18. Tyler Lockett (Seahawks), 19. Stefon Diggs (Vikings), 20. Alshon Jeffery (Eagles)
21-25: 21. D.J. Moore (Panthers), Chris Godwin (Buccaneers), 23. Allen Robinson (Bears), 24. Kenny Golladay (Lions), 25. A.J. Green (Bengals)
6. Aug. 14, 2016: ⚡️ Usain Bolt's curtain call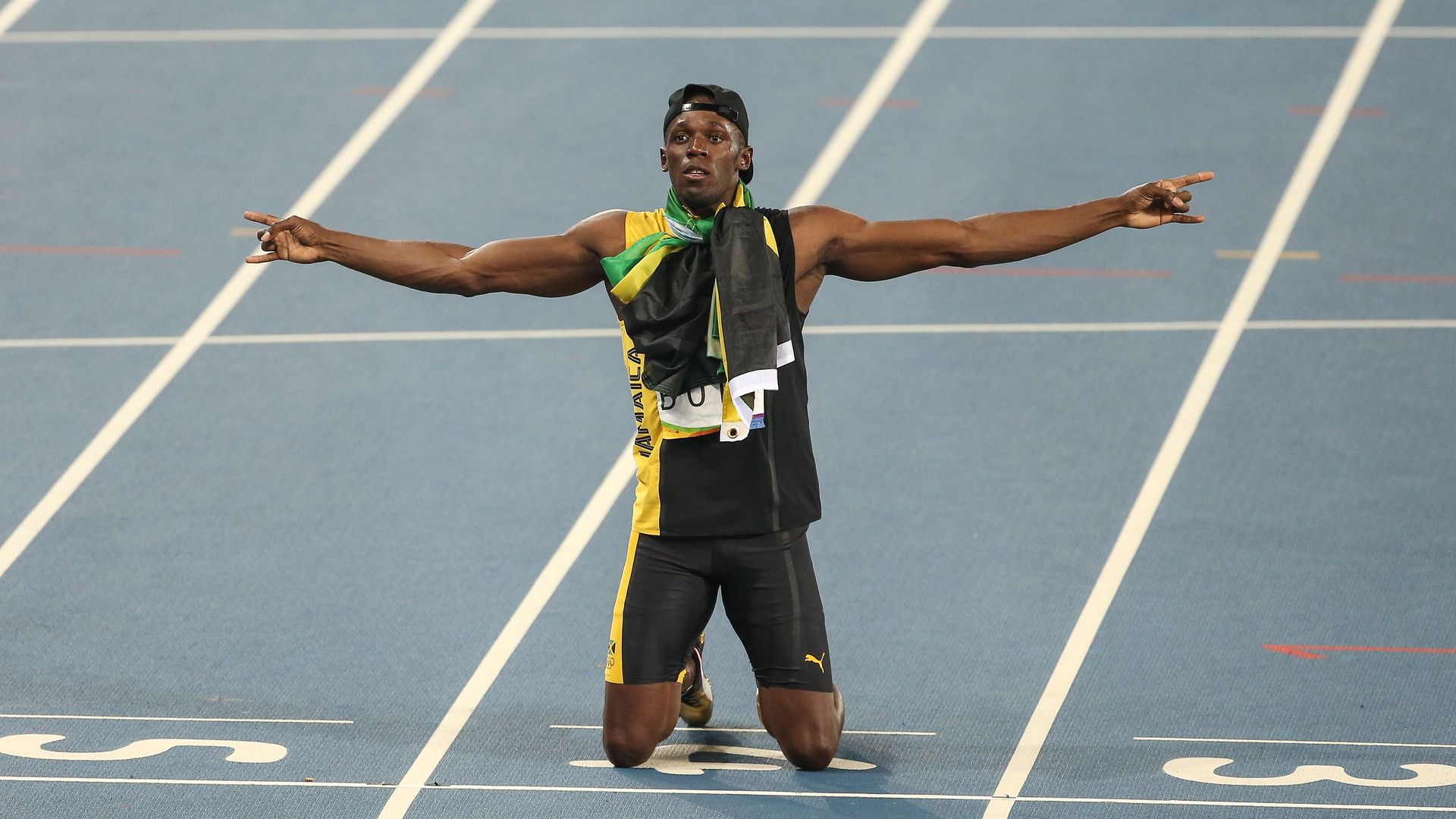 Three years ago today, Usain Bolt became the first athlete to win three straight Olympic 100-meter titles, blowing down the straightaway in 9.81 seconds.
The big picture: Bolt won a total of eight gold medals in his Olympic career, falling one short of Carl Lewis and Paavo Nurmi for the most by a track athlete.
Go deeper:
7. 🏈 NFL trivia
Question: Who is the only current NFC head coach who has beaten Bill Belichick as both a player and a coach?
Hint: He retired from playing in 2005.
Answer at the bottom.
8. The Ocho: 📸 Photos 'round the world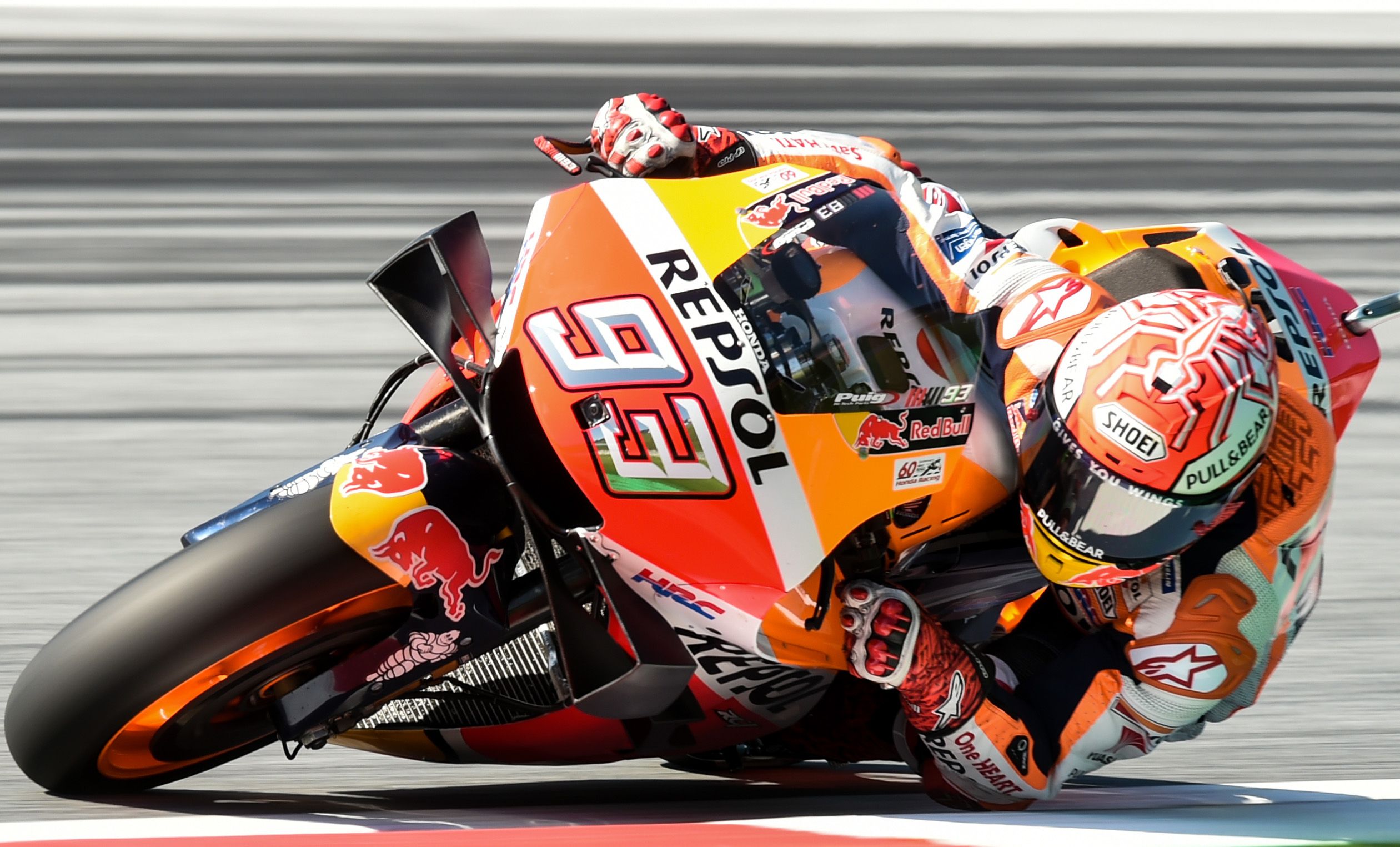 Photo: Vladimir Simicek/AFP/Getty Images
SPIELBERG, AUSTRIA — Spain's Marc Márquez, one of the best motorcycle racers of all time (seven Grand Prix titles), finished second at the Austrian Moto Grand Prix, a mere 0.2 seconds behind Italy's Andrea Dovizioso. Race highlights.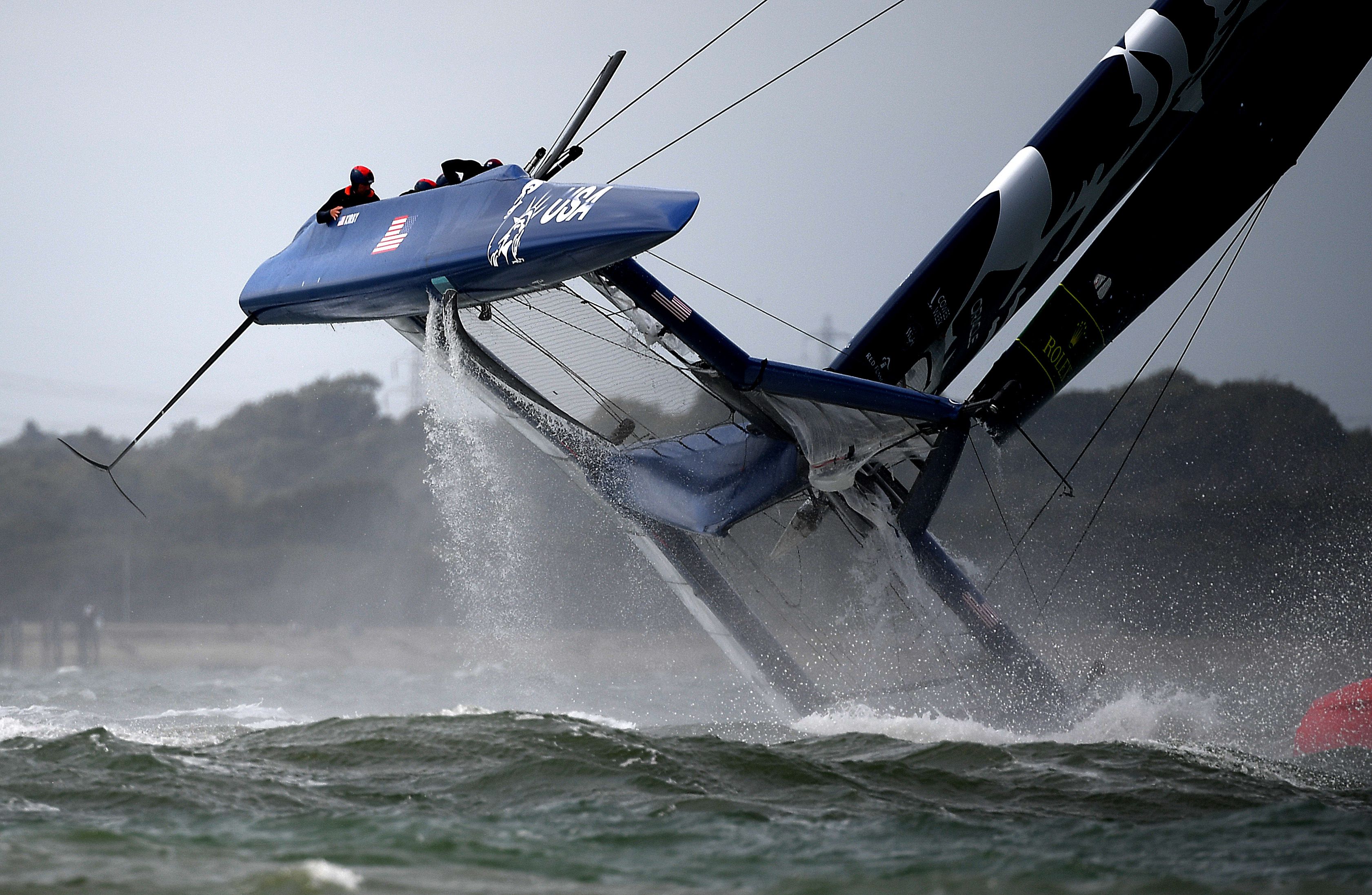 Photo: Clive Mason/Getty Images
COWES, ENGLAND — The USA team capsized during the SailGP championship series event, while Australia picked up the win to move atop the season leaderboard. Four races down (Sydney, San Francisco, New York, Cowes), one more to go (Marseilles, France, in late September). Race highlights.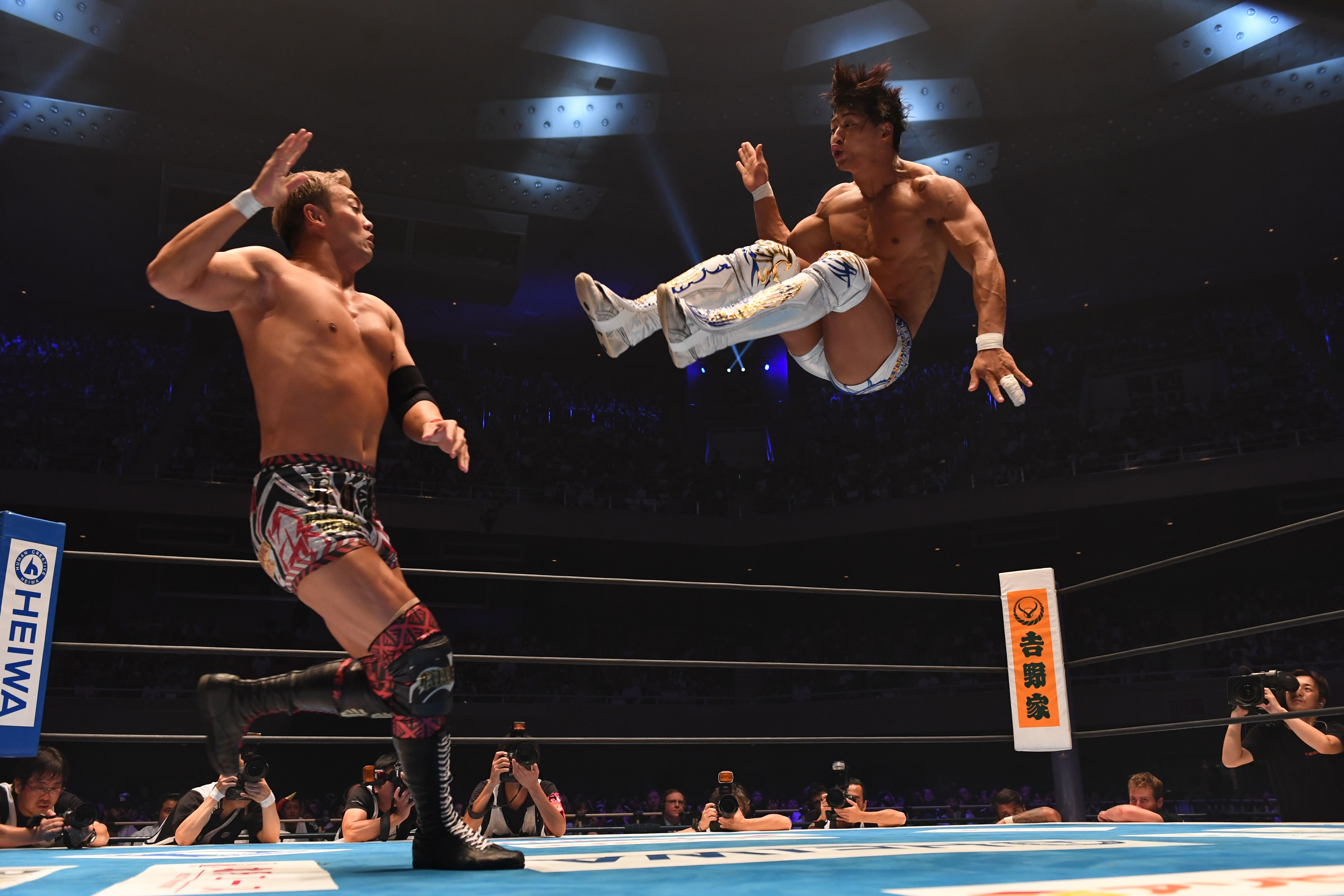 Photo: Etsuo Hara/Getty Images
TOKYO — New Japan Pro Wrestling just concluded its "G1 Climax," a month-long event that pits 20 wrestlers against each other in a soccer-style round robin. The guy flying through the air, Kota Ibushi, won the finale on Monday.
See you tomorrow,
Kendall "Having billions of dollars seems like a good time" Baker
Trivia answer: Eagles head coach Doug Pederson