Axios Sports
January 26, 2023
👋 Good morning! Another night, another huge NBA scoring outburst: Damian Lillard dropped 60 points in a win over the Jazz.
🎾 Aussie Open: While you were sleeping, No. 5 Aryna Sabalenka and No. 22 Elena Rybakina secured their spots in Saturday's Australian Open women's final.
Today's word count: 1,782 words (7 minutes).
Let's sports...
1 big thing: 🏈 The new Philly special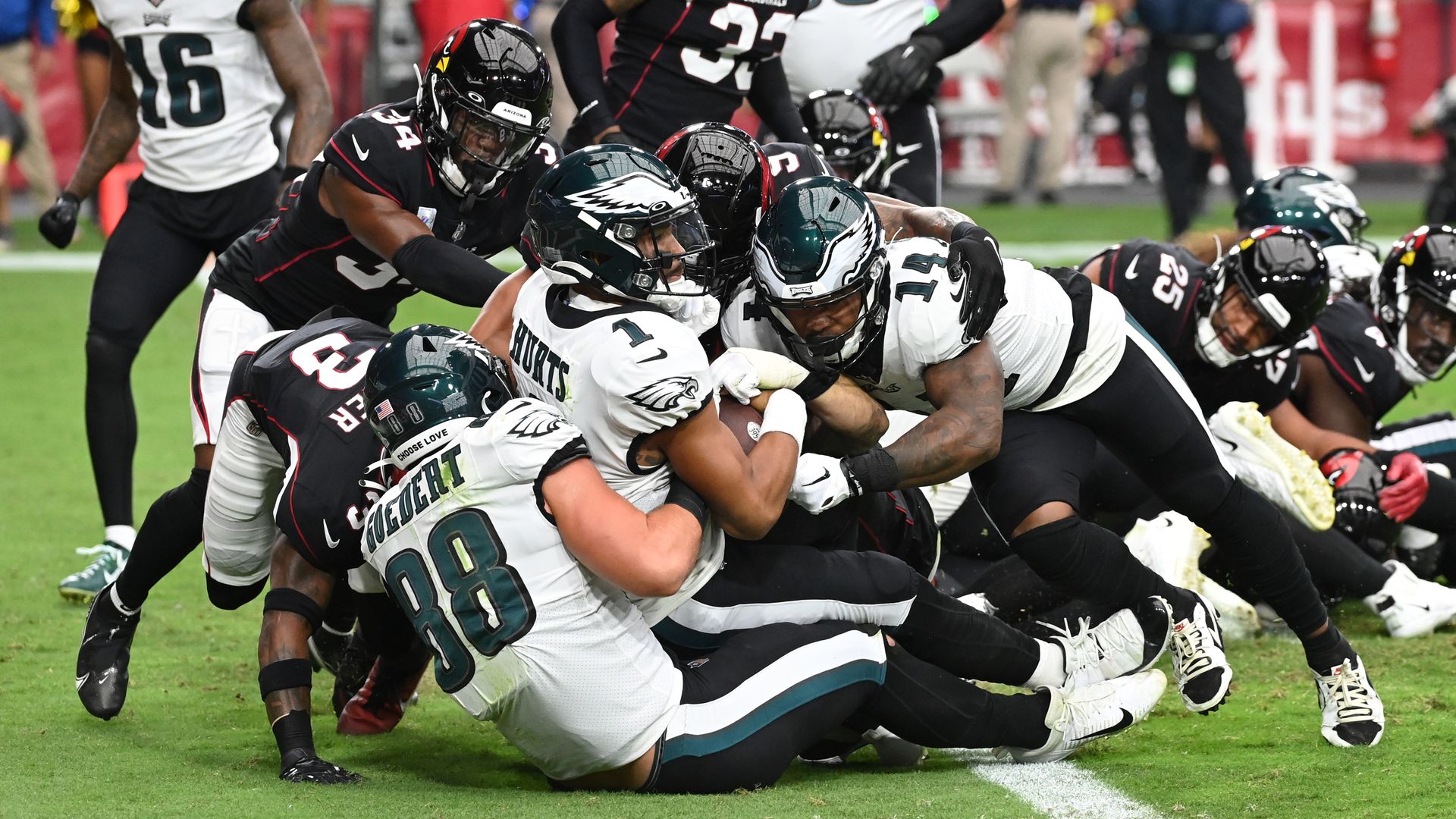 QB sneaks have been on the rise in the NFL for years, and one of the four remaining teams has perfected the play to such an extent it should probably be called the (new) Philly special, Axios' Jeff Tracy writes.
State of play: Teams attempted 291 QB sneaks this season when facing a down-and-1 (or less). That's up 20% from last year (243), double the total from 2019 (133) and almost four times the total from 2016 (73), per NYT.
They're increasing because they work: 82.8% of sneaks this season resulted in either a first down or TD, compared to a 62.5% success rate on standard rushing plays on fourth-and-1.
"The quarterback can almost trip and fall forward to get the first down," ESPN analyst and former NFL nose tackle Anthony "Booger" McFarland told NYT.
The intrigue: The top-seeded Eagles use this play more than anyone, converting a record 29 sneaks this season on a record 33 attempts. Their strategy can be described in a single word: Push.
Rather than trying to catch the defense off guard, Philly surrounds Jalen Hurts with three teammates who push him forward, taking advantage of a 2006 rule change allowing that action.
No team deploys this strategy more often or effectively than the Eagles. It's no surprise, then, that Hurts scored 5 TDs on sneaks in each of the last two seasons, by far the most in the NFL.
Between the lines: Philly has another secret weapon in short yardage situations: All-Pro center Jason Kelce, who has perfected the art of subtly moving the ball forward pre-snap, creating just enough extra wiggle room to increase Hurts' chances of converting.
2. ⚽️ Juventus rocked by scandal (again)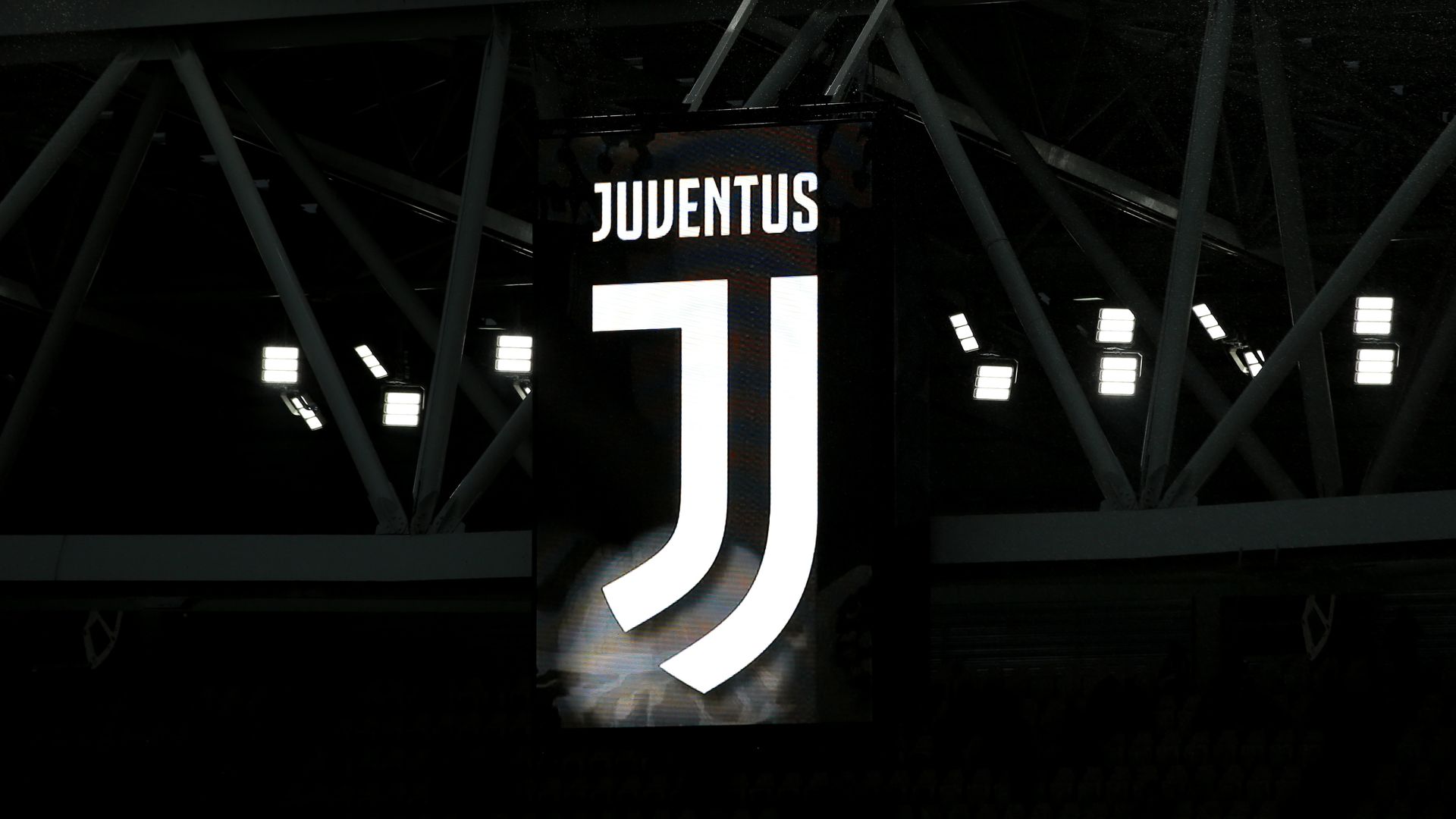 Juventus' quest to win their first Serie A title in three years — and qualify for the Champions League with a top-four finish — just got a whole lot tougher, Jeff writes.
Driving the news: The Italian powerhouse — the 11th-richest club in Europe — was docked 15 points on Friday after being found guilty of false accounting practices, dropping them from third place to 10th.
What happened: The club's transgression hinged on a standard accounting practice called amortization, which is legal — to a point.
Let's say Juventus sells one player for $10 million and buys another for $10 million, then signs that new player to a five-year deal. By amortizing the expense over the life of the deal, but counting the income toward only this year, they can report an $8 million profit.
That's legal, and gives teams financial flexibility — at least from an accounting standpoint — to continue spending in the transfer market.
But what if instead of a money-for-player transfer, the deal was a player-for-player swap? In that case, both teams could inflate the players' values (say, $25 million each) and reap even greater amortization benefits.
That's still allowed up to a certain extent, but evidence showed that Juventus regularly sought such player swaps for the express purpose of cooking their books in deals made between 2019 and 2021.
Between the lines: Juventus are a publicly traded entity on the Italian Stock Exchange, so this amounts to accounting fraud, according to investigators. Eight other clubs were implicated in the scheme, but none are publicly traded, and none have been charged.
The big picture: This isn't the first time Juve have been knocked down the table amid scandal.
In 2006, they were stripped of the 2005 and 2006 league titles and relegated to Serie B after investigators discovered they were pressuring referees to favor them on the pitch.
They got promoted back up to Serie A after one season, and in 2012 won their first of a record nine straight league titles.
Go deeper: Juventus scandal could cripple Italian soccer (The Athletic)
3. 🏀 "College GameDay" in Knoxville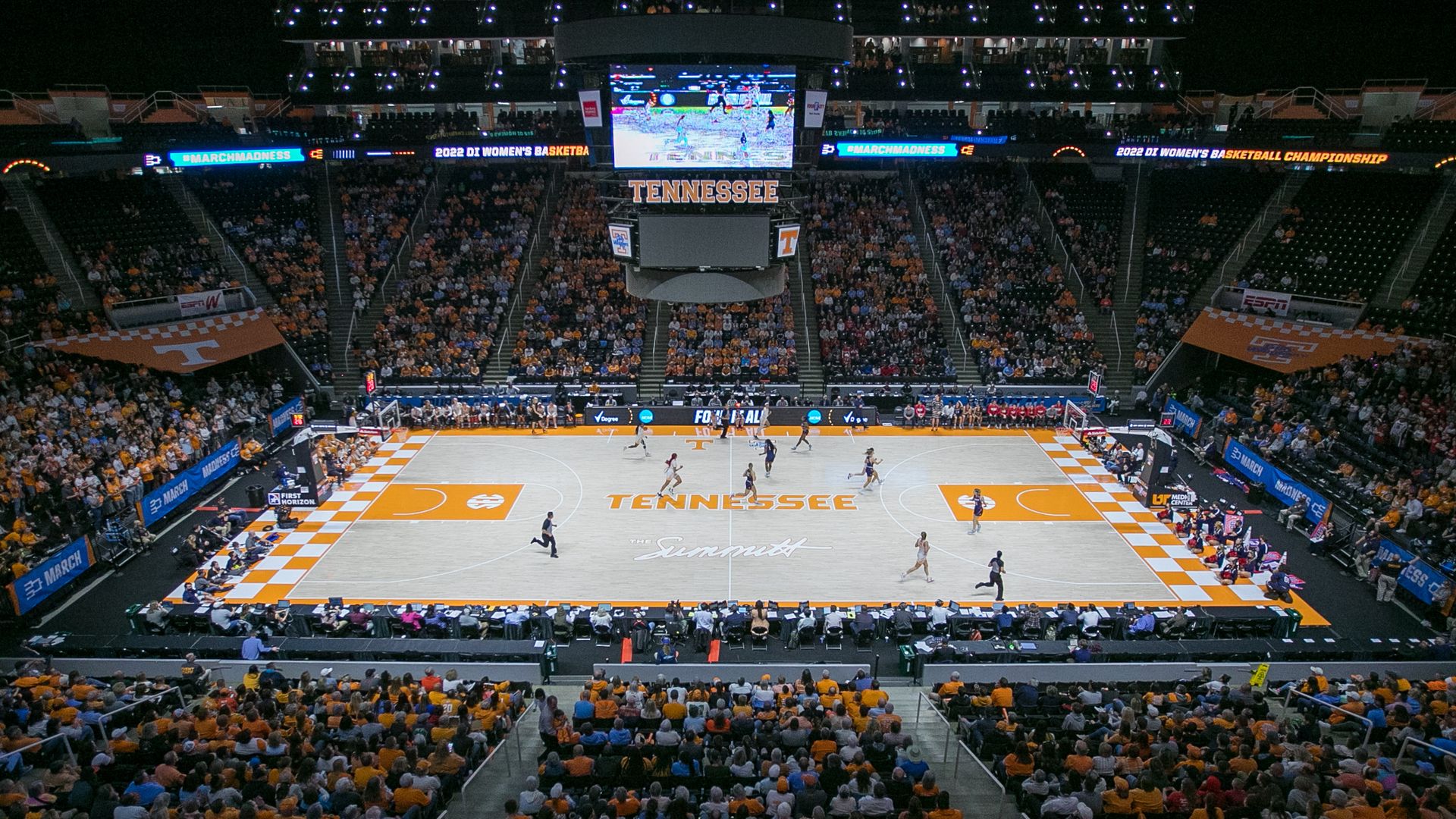 ESPN's "College GameDay" will be in Knoxville tonight for a clash of women's basketball powerhouses: UConn vs. Tennessee, Jeff writes.
Why it matters: This is the first of three women's college basketball games the "GameDay" crew will visit this season, matching the total number of women's games they've visited in the show's 18-year existence.
The big picture: "College GameDay" is synonymous with football, airing its first on-campus pre-game show in 1993.
The show's popularity spawned a basketball spinoff in 2005, which has been almost exclusively dedicated to men's games (142 since 2005).
Investment in — and coverage of — women's sports is on the rise, and this is another example of that. But the presence of "GameDay" in Knoxville is also something more.
It's a way to create excitement and anticipation around a marquee matchup — something that has been the norm in men's sports for decades, and is slowly becoming a reality in women's sports, too.
What they're saying: "It just feels right to have 'College GameDay' here to showcase one of the most historic rivalries in sports," said Lady Vols coach Kellie Harper. "I know the atmosphere ... will be incredible."
The backdrop: Tonight's game is part of the annual "We Back Pat" initiative honoring the late, great Pat Summitt, who led Tennessee to 1,098 wins (third-most ever) in her 38 years as head coach.
Summitt retired in 2012 after being diagnosed with Alzheimer's, and passed away in 2016 at age 64.
"We Back Pat" brings awareness to the Pat Summitt Foundation, which is dedicated to finding a cure for Alzheimer's.
Fun fact: The first person who donated to Summitt's foundation was none other than UConn head coach Geno Auriemma, currently in his 38th season leading the Huskies.
4. ⚡️ Lightning round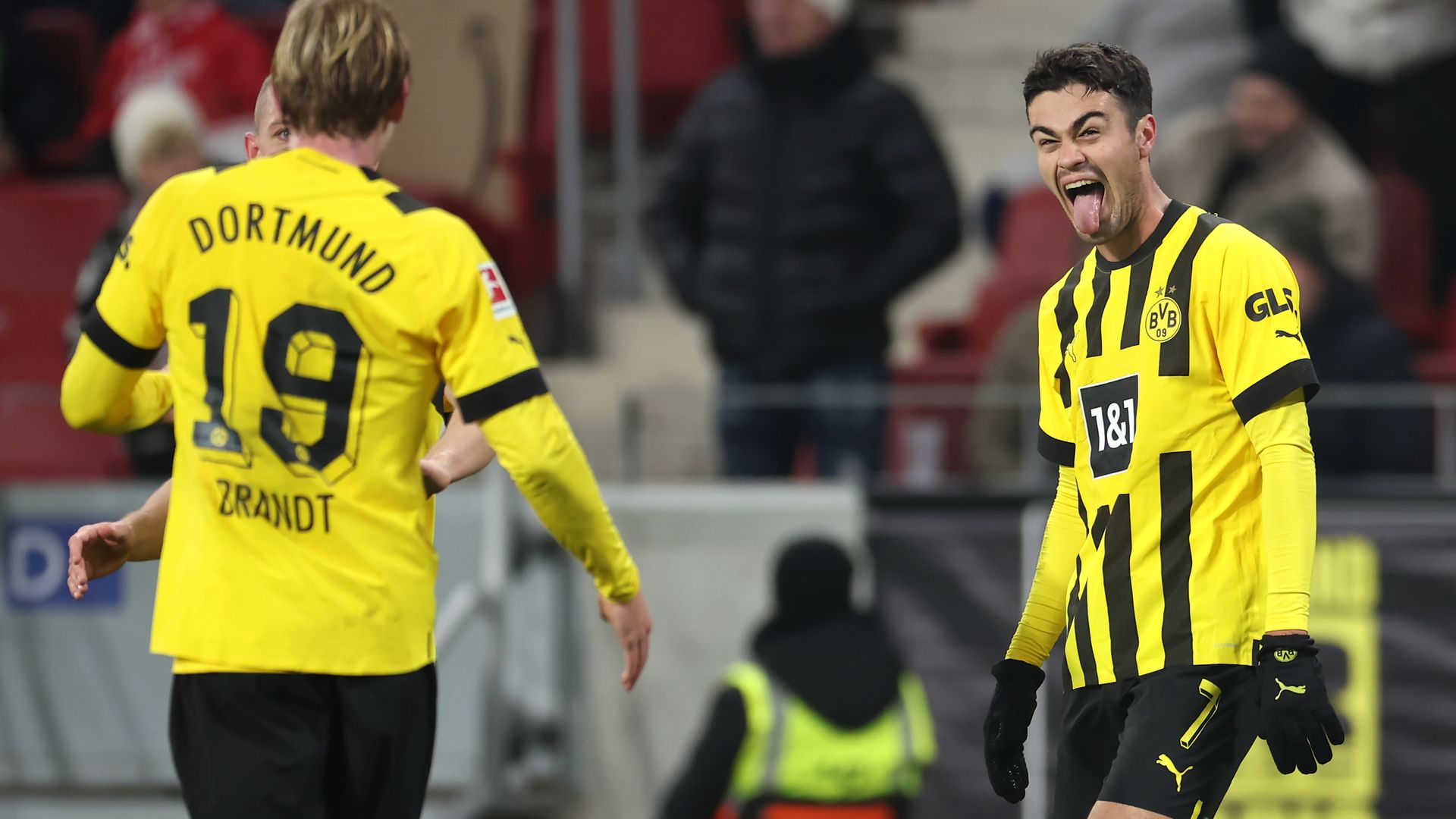 🔥 Red-hot Reyna: Amid a family drama that has rocked U.S. Soccer, Gio Reyna has scored the winning goal in two straight matches for Borussia Dortmund. Happy for the kid.
⚽️ 50 in a row: FC Barcelona Femení, the storied club's women's squad, has become the first pro soccer team to win 50 consecutive league matches. Their last loss was in June 2021.
⛷ Another one: A day after setting the record for most World Cup wins by a woman, Mikaela Shiffrin won again yesterday in Italy. She now has 84 wins, two shy of Ingemar Stenmark's all-gender mark.
5. 🏈 NFL awards finalists revealed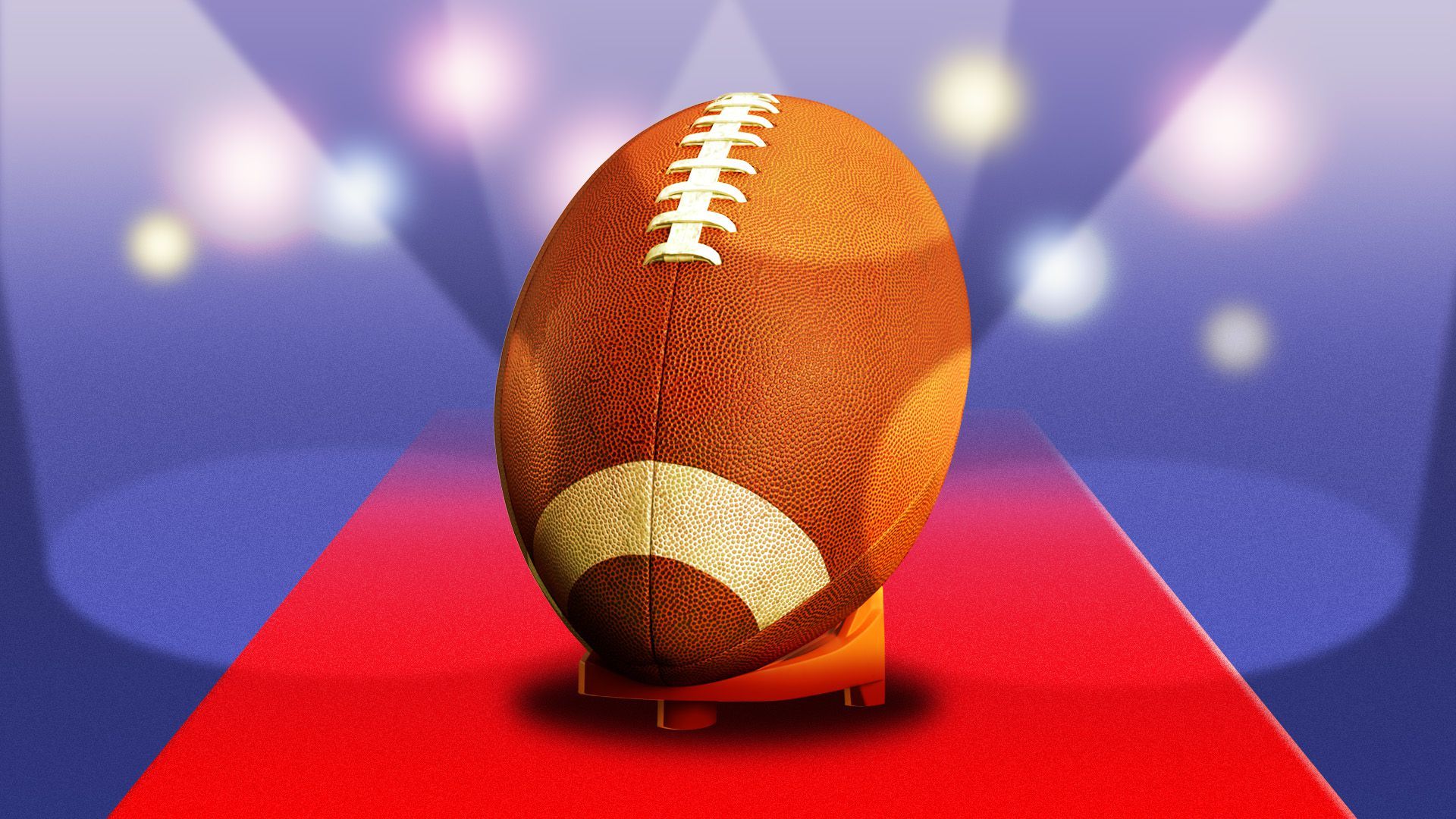 The NFL awards finalists were announced yesterday, with 23 players and coaches competing for eight honors, Jeff writes.
MVP: Patrick Mahomes is heavily favored to win his second MVP award.
Mahomes (QB, Chiefs): 5,250 passing yards, 41 TD, 12 INT; 358 rushing yards, 4 TD
Joe Burrow (QB, Bengals): 4,475 passing yards, 35 TD, 12 INT; 257 rushing yards, 5 TD
Jalen Hurts (QB, Eagles): 3,701 passing yards, 22 TD, 6 INT; 760 rushing yards, 13 TD
Josh Allen (QB, Bills): 4,283 passing yards, 35 TD, 14 INT; 762 rushing yards, 7 TD
Justin Jefferson (WR, Vikings): 128 receptions, 1,809 receiving yards, 8 TD
Other awards:
Offensive POY: Hurts; Mahomes; Jefferson
Defensive POY: Nick Bosa (EDGE, 49ers); Chris Jones (DT, Chiefs); Micah Parsons (LB/EDGE, Cowboys)
Comeback POY: Saquon Barkley (RB, Giants); Christian McCaffrey (RB, 49ers); Geno Smith (QB, Seahawks)
Coach of the Year: Brian Daboll (Giants); Doug Pederson (Jaguars); Kyle Shanahan (49ers)
Offensive ROY: Brock Purdy (QB, 49ers); Kenneth Walker (RB, Seahawks); Garrett Wilson (WR, Jets)
Defensive ROY: Sauce Gardner (CB, Jets); Aidan Hutchinson (DE, Lions); Tariq Woolen (CB, Seahawks)
Assistant of the Year: Ben Johnson (OC, Lions); DeMeco Ryans (DC, 49ers); Shane Steichen (OC, Eagles)
What's next: Winners will be announced on Feb. 9, three days before Super Bowl LVII.
6. 🏒 NHL awards watch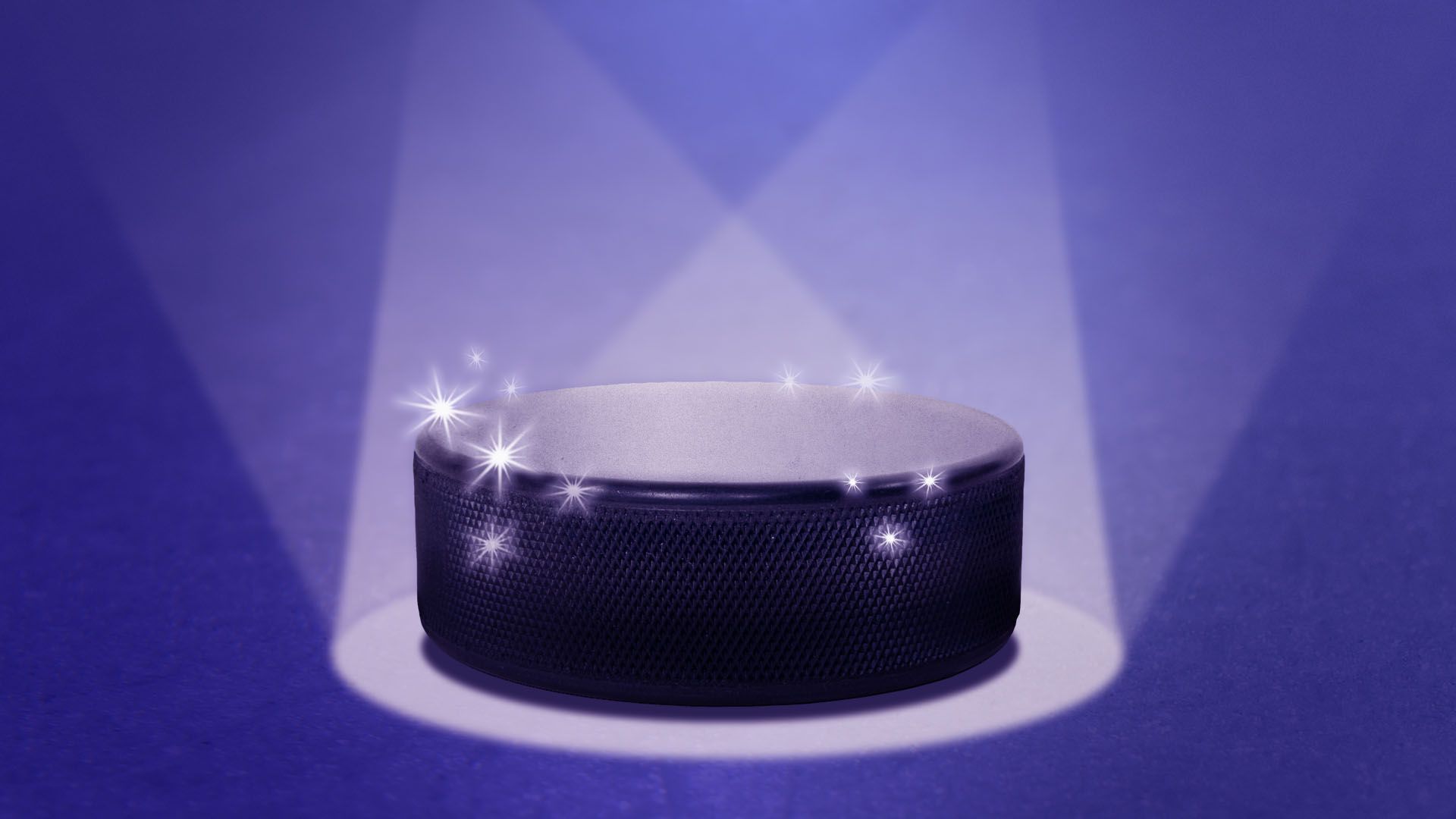 Just past the season's midpoint, and with nine days until the All-Star Game, we present our NHL awards picks, Jeff writes.
Hart Memorial Trophy (MVP):
Connor McDavid (C, Oilers): The two-time winner is a heavy favorite to add a third. He has 16 more points than anyone else and is on pace to become just the sixth player in NHL history with a 150-point season.
David Pastrňák (RW, Bruins): He's the best player on a historically great team and he's scoring goals at a rate eclipsed only by McDavid. Not bad.
Nikita Kucherov (RW, Lightning): The 2019 winner has the fourth-most points in the NHL on the strength of a league-leading 49 assists.
Jason Robertson (LW, Stars): The 23-year-old rising star is tied for fifth in points and has Dallas in position to win its first Central Division title since 2016.
Tage Thompson (RW, Sabres): The 6-foot-7 winger's breakout campaign has Buffalo on pace for its first winning season in over a decade.
Other awards:
Norris Trophy (defenseman): Cale Makar, COL (runners-up: Erik Karlsson, SJ; Adam Fox, NYR)
Vezina Trophy (goaltender): Linus Ullmark, BOS (Ilya Sorokin, NYI; Connor Hellebuyck, WPG)
Calder Trophy (rookie): Matty Beniers, SEA (Mason McTavish, ANA; Owen Power, BUF)
Jack Adams Award (coach): Jim Montgomery, BOS (Lindy Ruff, NJ; Rick Bowness, WPG)
Bonus: 🧦 "It's gotta be the socks"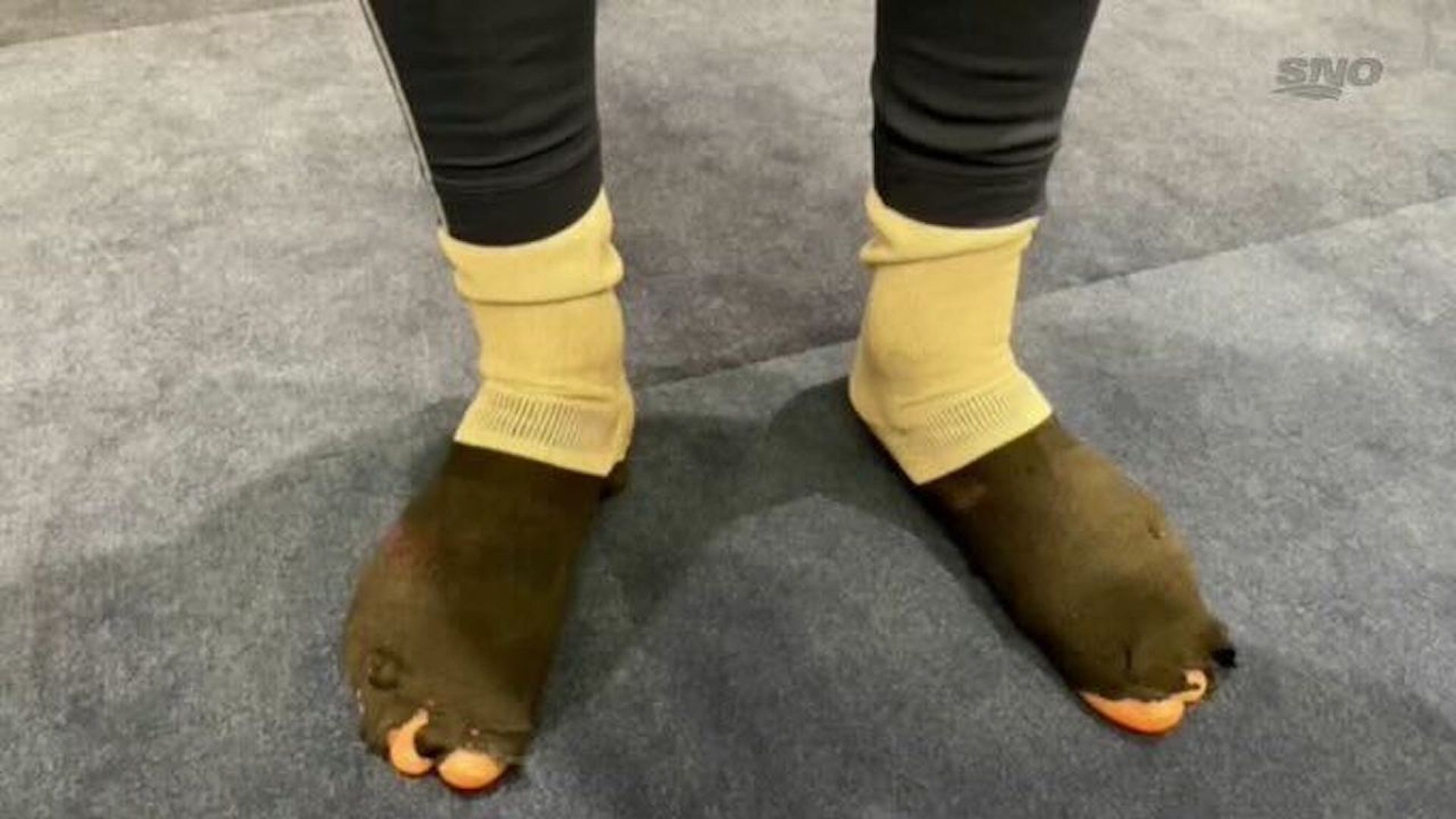 Connor McDavid's superpowers may come from a smelly source.
Get this: He's worn the same pair of socks for every game of his eight-year NHL career, refusing to switch after the manufacturer discontinued them.
7. ⛳️ Pic du jour: Golf heaven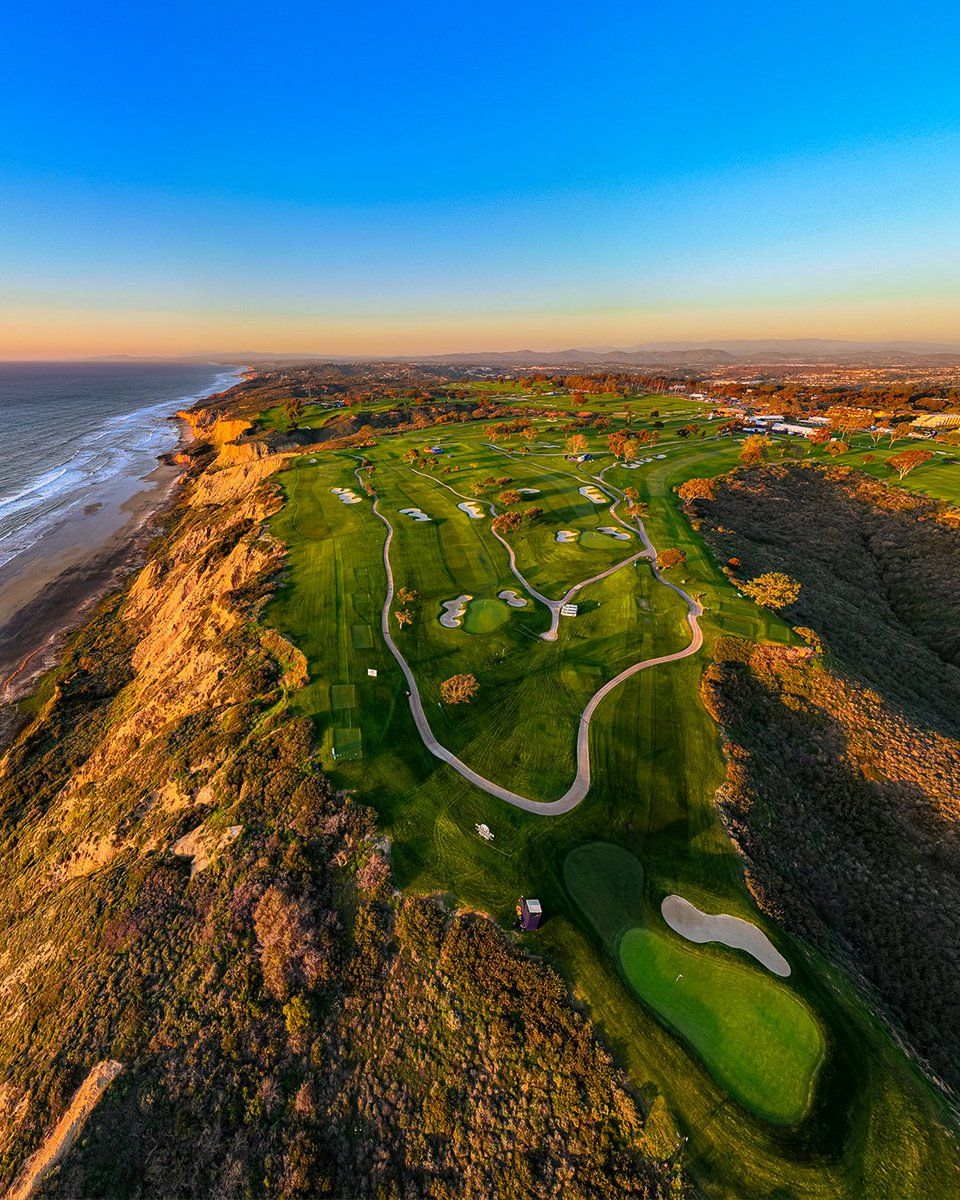 8. 📺 Watchlist: Novak and the gang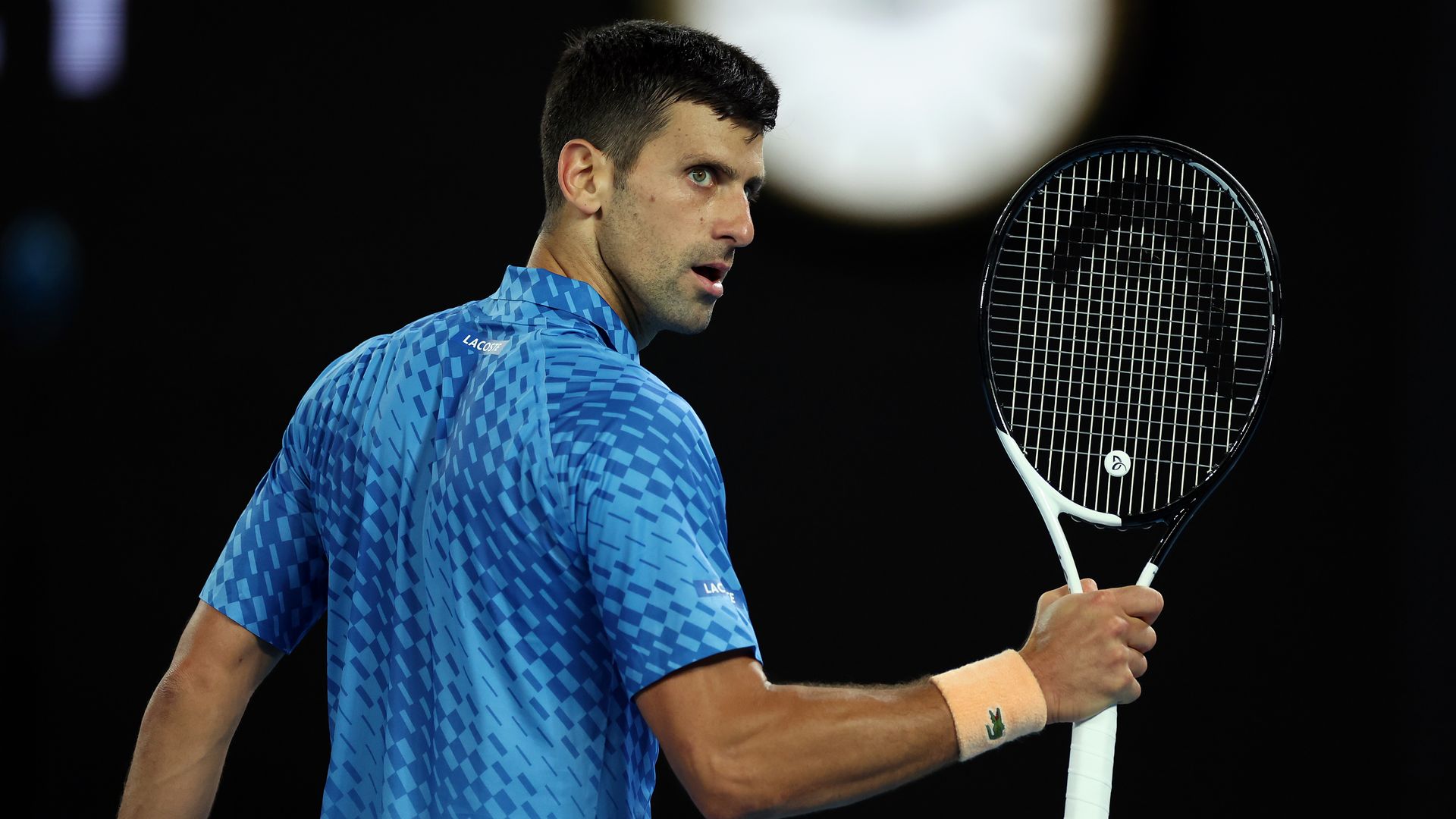 The Australian Open men's semifinals are tonight (and very early tomorrow morning) on ESPN, featuring three players with zero major titles and one with the second-most ever.
Matchups: No. 4 Novak Djokovic (Serbia) vs. Tommy Paul (USA); No. 3 Stefanos Tsitsipas (Greece) vs. No. 18 Karen Khachanov (Russia)
Start times: Tsitsipas-Khachanov (10:30pm ET); Djokovic-Paul (3am)
More to watch:
9. 🏈 NFL trivia
Only four of the 23 NFL MVPs this century have been non-QBs.
Question: Can you name all four?
Hint: All RBs.
Answer at the bottom.
10. 🇬🇷 1 Greek thing: Home away from home
Greece's Stefanos Tsitsipas feels right at home in Melbourne, where he's reached his fourth Australian Open semifinal since 2019.
The backdrop: The familiar vibes are no accident, notes WSJ ($): Melbourne is one of the biggest Greek cities in the world, with nearly 200,000 Greek residents.
"It's for sure my home slam ... The French people have Roland Garros, the Brits have Wimbledon, the Americans have the U.S. Open. For me it's the Australian Open."
— Tsitsipas