👋 Good morning! The three-part documentary on Aaron Hernandez came out on Netflix yesterday, and I binged the whole thing. My seven-word review: Clear your schedule and watch it immediately.
Today's word count: 1,796 (6 minutes).
1 big thing: 🏈 The failure of the Rooney Rule
In 2003, the NFL instituted the Rooney Rule in an effort to diversify its sidelines. Technically, the rule has done what it promised — requiring teams to interview at least one minority candidate for head-coaching jobs — but it's hard to find positive signs of its impact today.
By the numbers: 70.1% of NFL players are non-white, but only 12.5% of regular-season games in 2019 were coached by people of color. With the same four coaches in place for 2020 (Brian Flores, Ron Rivera, Anthony Lynn, Mike Tomlin), a similar number will be expected.
Only once in NFL history has a team replaced a black head coach with another black man — in 2009, when the Colts' Tony Dungy retired and Jim Caldwell succeeded him.
In addition to the lack of minority coaches, just two teams employ minority general managers, the senior position in NFL front offices.
Between the lines: While the Rooney Rule helps minorities get head coach interviews, it does nothing to help them land the jobs that might actually get them hired as head coaches down the road.
Since 2009, nearly 40% of head coaches hired in the NFL were offensive coordinators prior to their appointment, the most of any feeder position.
During that same span, 91% of those hired as offensive coordinators were white, according to a recent study by the Global Sport and Education Lab at Arizona State University.
What they're saying: To address this pipeline problem, Giants co-owner John Mara recently suggested expanding the Rooney Rule to include offensive coordinators.
"We talked in December on the Workplace Diversity Committee about feeding the pipeline further. I can tell you: This is a real concern of the Commissioner and the league."
The big picture: The NFL is not alone in its struggles to diversify the upper echelons of power. In corporate America, there are just four black chief executives at Fortune 500 companies, per NYT.
The root of the problem appears to be unconscious bias: People make decisions to hire people that they can relate to and feel comfortable around.
In the NFL, 32 of 34 owners are white, and when Panthers owner David Tepper hired Matt Rhule earlier this month, one of the first things he said was that he reminded him of himself and dressed similarly.
The last word, courtesy of WashPost's Sally Jenkins:
"The lack of minority coaches in the NFL isn't just the fault of white team owners. That's too easy. Less easy to speak aloud is the deep racial bias among a generation of head coaches who have made a habit of promoting younger white replicants of themselves."
"The colleagues who have helped to perpetuate these tendencies have three basic options. They can look away uncomfortably and pretend it isn't so. They can comfortably acquiesce and go back to watching tape. Or they can ask why their coaching trees always seem to carry so many snow-white ornaments and decide to make a difference."
2. 🏆 All-Star competition ideas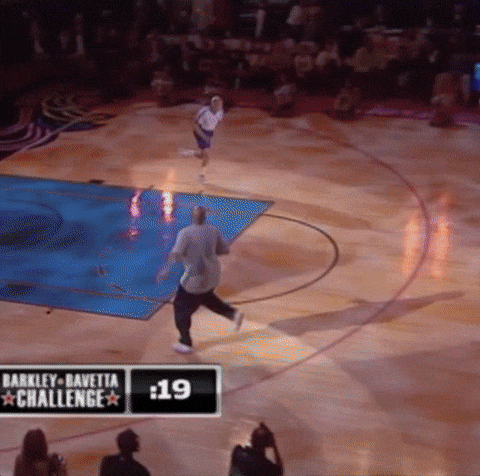 Yesterday, I asked you to send your ideas for skills competition that you would add to an existing All-Star Weekend/Pro Bowl. Here are some of my favorites:
Daniell Reiff (Denver): An idea for NBA All-Star that I actually pitched back when I was interning at the NBA in 2015: 3v3 College Alumni Tournament. Winning team gets scholarships awarded to their school.
Evan Allen (Washington, D.C.): H-O-R-S-E at NBA All-Star Weekend.
Nicholas Strigel (Stevens Point, Wis.): MLB All-Star Weekend should add the drill that every kid who grew up playing baseball did: outfielder catches a fly ball deep in center field and tries to throw the ball into a garbage can tipped onto home plate.
Kevin Stu (Cleveland): NBA should add a charge drill/competition. Just have Kyle Lowry, Marcus Smart, and company line up under the hoop and take turns getting run over by increasingly monstrous ball handlers.
Brian Coburn (Summit, N.J.): A "hardest hit" competition for the NHL or NFL. You could have sensor-loaded dummies to measure how hard these guys hit. I think it would be really cool to know how hard Khalil Mack hits in relation to Aaron Donald. Or if we could have known for hockey who hit harder between prime Zdeno Chára and prime Dion Phaneuf.
Isaac Schuman (Cold Spring Harbor, N.Y.): Touchdown celebration competition with judges at the NFL Pro-Bowl.
Christopher DeVore (Blue Hill, Maine): I'll have to investigate NHL player insurance policies, but seeing pro hockey players attempt Red Bull Crashed Ice as part of an All-Star Competition would be nuts. They're the best skaters in the world, but how much would that change in a luge-style environment?
Alex Goldstick (Brooklyn, N.Y.): MLB fastest pitch (non-pitcher).
3. ⛳️ Endorsement money for caddies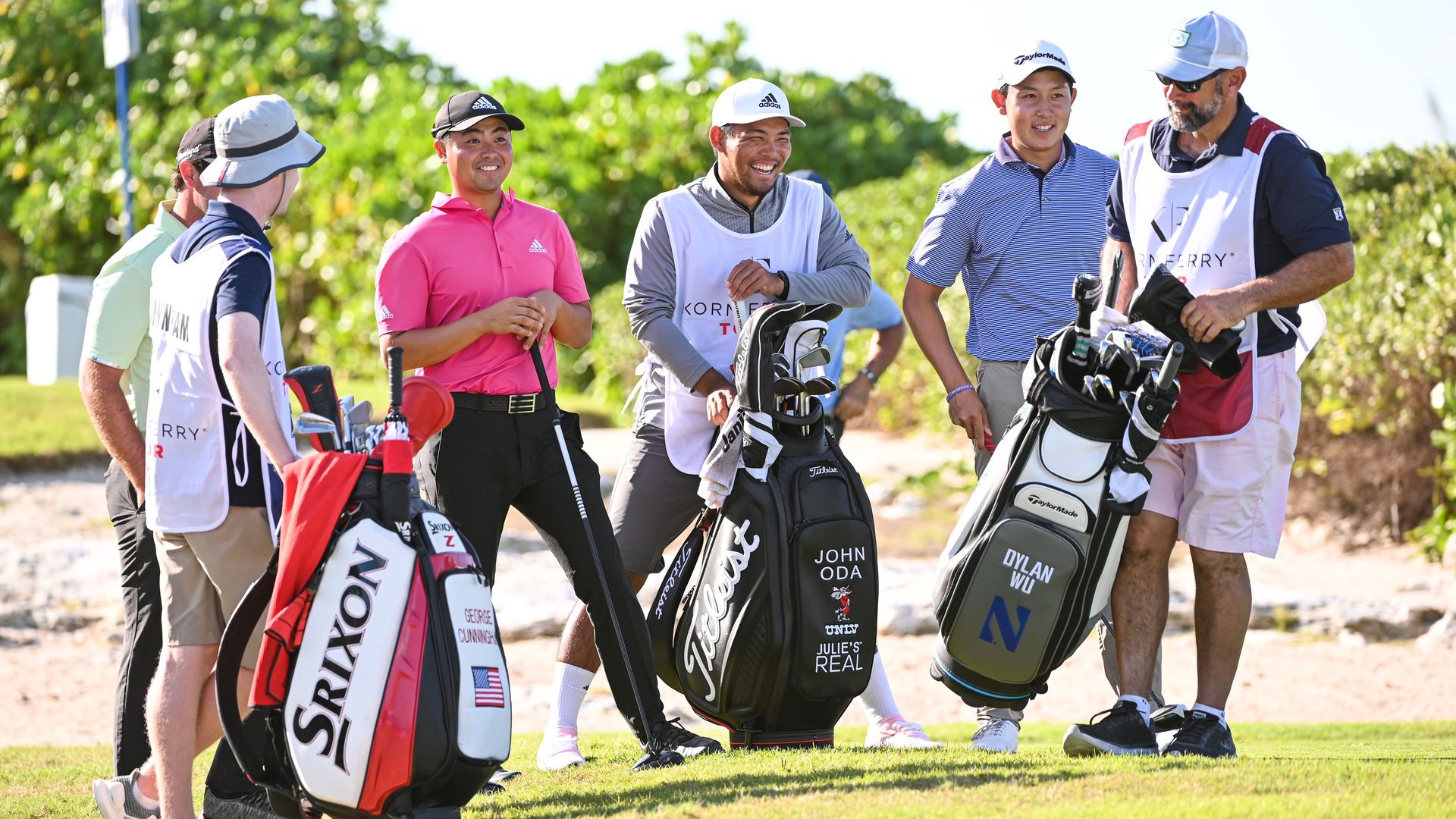 Starting this season on the European Tour, caddies — who are on camera almost as much as the players, if you think about it — will be able to earn money through endorsement deals.
Why it matters: Allowing caddies to be paid to have logos on items like their hats, bag straps and towels could significantly improve their financial stability, which is currently tied to player performance.
"As it stands now, a player pays the caddie a weekly fee, mostly to cover expenses, and a percentage of his earnings," notes NYT's Paul Sullivan.
What they're saying: "This is not for the guy who caddies for the seventh-ranked player in the world, since he does very nicely," Sean Russell, the chairman of the European Tour Caddies Association, told NYT. "This is for the guy who caddies for the 157th-ranked player."
"If you do the math, that caddie probably earned 12,000 euros (about $13,000) in bonus payments over the fixed fee for the week that covers expenses. If you're earning a 12,000-euro bonus you'd be better off stacking shelves."
The backdrop: Since 2014, Valspar has sponsored the PGA Tour's Caddie Hat Program, which allows caddies to earn money by wearing the paint company's logo on their hats. The European Tour's approach expands on that, freeing up caddies to promote more than just paint cans and wood stain.
The bottom line: If some portion of a golfer's sponsorship value is tied to his camera time and TV exposure, then the person standing next to him has value, too.
4. 📸 Photos 'round the world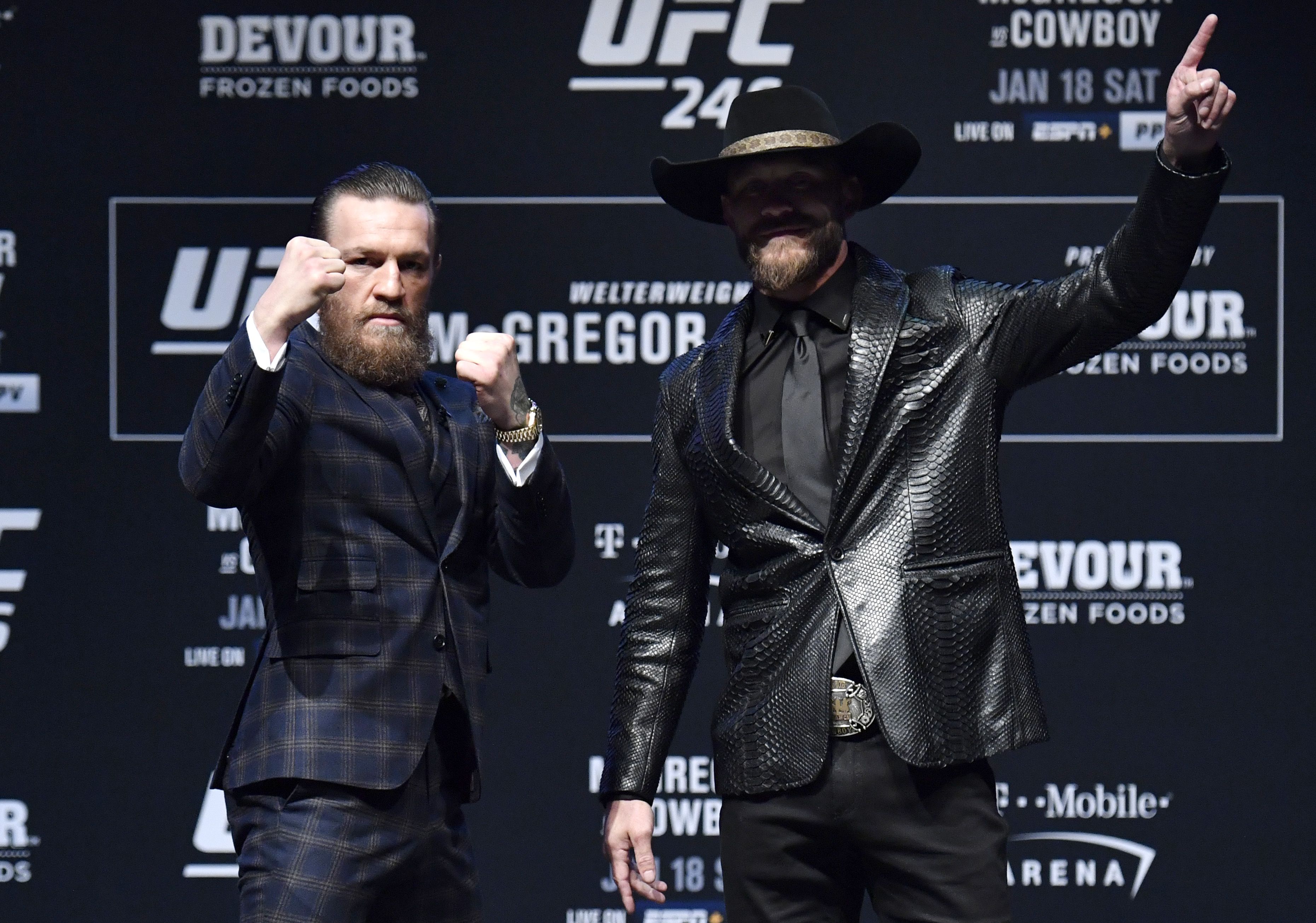 Photo: Jeff Bottari/Zuffa LLC via Getty Images
LAS VEGAS — Conor McGregor and Donald Cerrone held a press conference ahead of their Saturday UFC 246 clash, and McGregor was surprisingly calm and cordial, issuing more compliments than venom. He also stayed silent when asked about two sexual assault allegations against him in Ireland.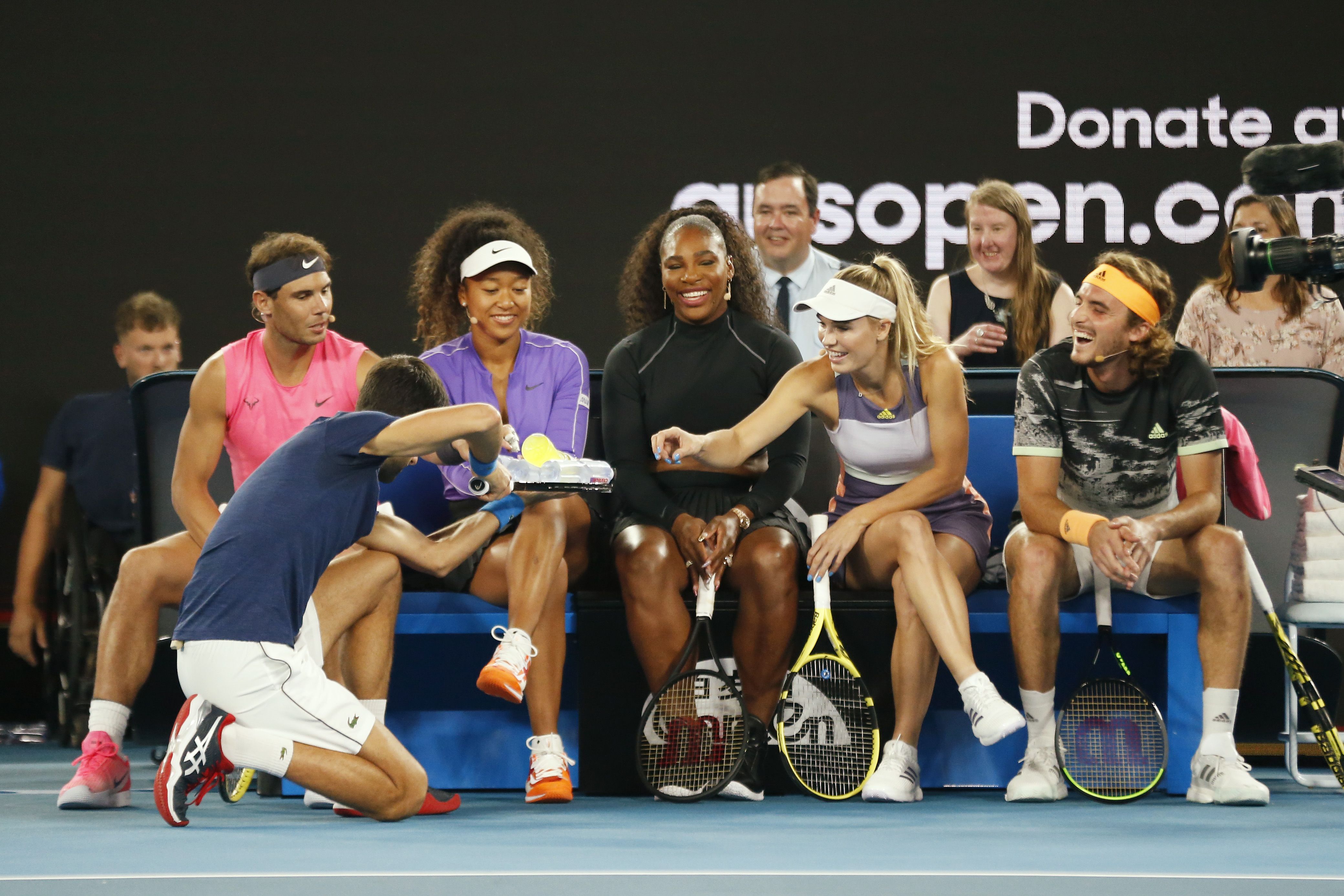 Photo: Darrian Traynor/Getty Images
MELBOURNE, AUSTRALIA — A sold-out crowd packed into Rod Laver Arena for the Australian Open's "Rally for Relief," as tennis superstars came together for a night of entertainment, and to continue fundraising efforts as the country recovers from unprecedented bushfire devastation.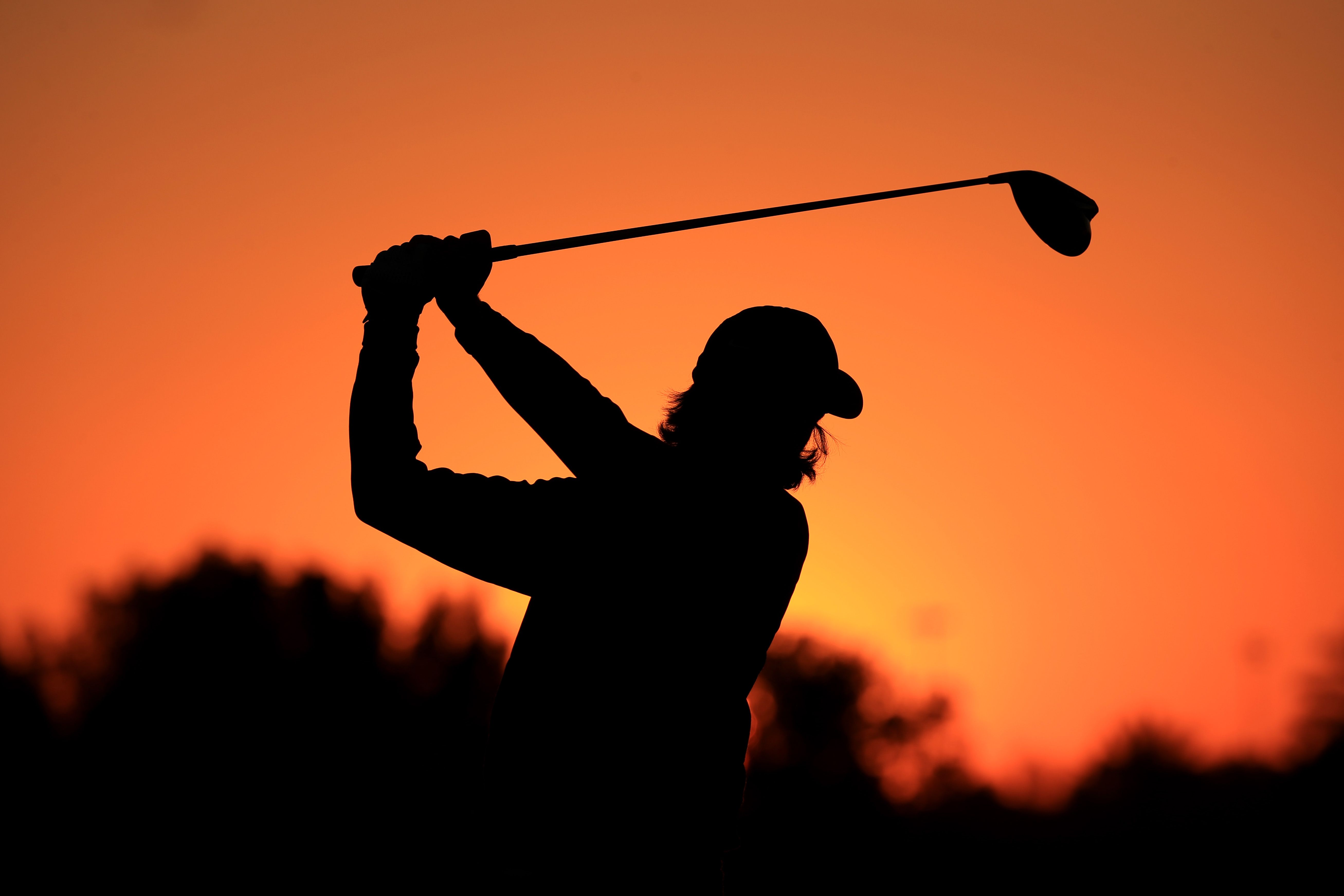 Photo: Andrew Redington/Getty Images
ABU DHABI, UAE — World No. 1 Brooks Koepka made his long-awaited return to golf after almost three months yesterday at the Abu Dhabi HSBC Championship. He's 6-under through 18 holes, while his playing partner and two-time Abu Dhabi winner, Tommy Fleetwood (above), sits at 1-under.
5. 🏀 College hoops teams won't stop losing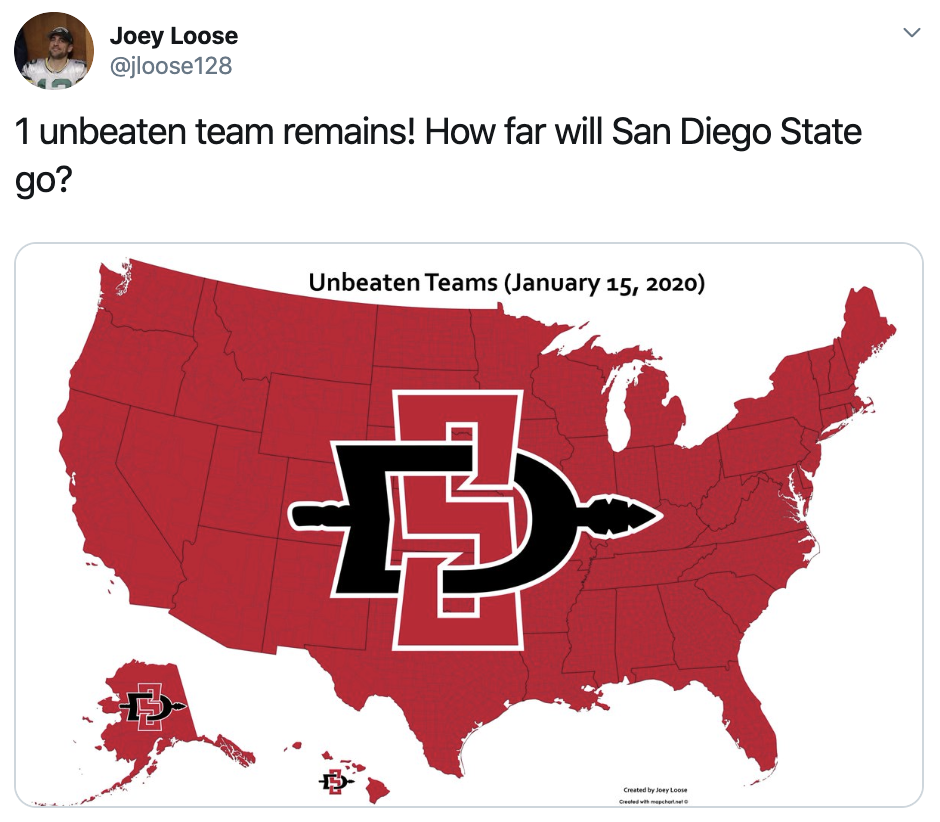 Screenshot: @jloose128 (Twitter)
It's Jan. 16 and San Diego State is the only undefeated team left in D-I men's college basketball — further evidence of just how chaotic this season has been.
Last night:
Alabama crushed No. 4 Auburn, 83-64, handing the Tigers their first loss of the season and marking the 12th time an AP top-5 team has lost to unranked team this season.
No. 18 Seton Hall beat No. 5 Butler, 78-70, rallying from a 10-point halftime deficit to hand the Bulldogs their second loss of the season.
🎥 Watch: From 353 unbeaten teams to one in just over two months...
6. 📊 By the numbers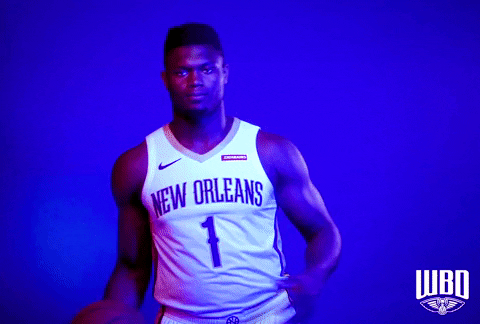 🏀 6 days
Pelicans rookie Zion Williamson, who tore his meniscus during preseason, is set to make his NBA debut on Jan. 22 against the Spurs. Finally.
🏒 7th fired coach
In an NHL season defined by coaching changes, add another to the list: The Vegas Golden Knights fired Gerard Gallant yesterday, replacing him with former San Jose coach Peter DeBoer, whom the Sharks canned last month. In total, that's seven head coach firings in just over three months.
🏈 17th season
Larry Fitzgerald will play his 17th season with the Cardinals next season after signing a one-year deal with the team yesterday. Fitzgerald, 36, currently sits second on the NFL's all-time receptions list (1,378) and receiving yards list (17,083), behind Jerry Rice.
7. Jan. 16, 1905: 🏒 Dawson City challenges Ottawa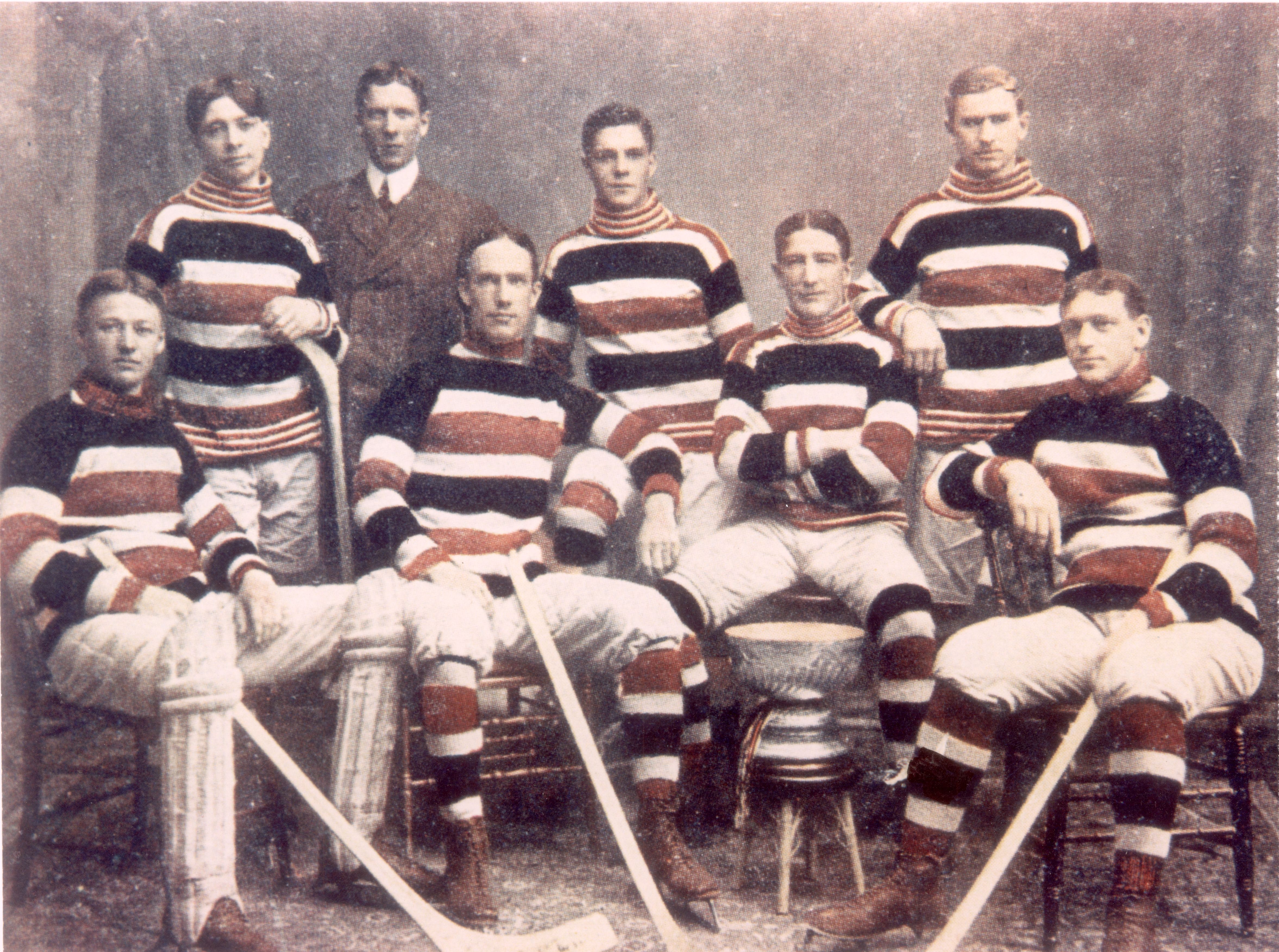 The Ottawa Silver Seven, posing with the Stanley Cup in 1905. Photo: Bruce Bennett Studios via Getty Images
115 years ago today, the Ottawa Silver Seven (now the Ottawa Senators) won the Stanley Cup over the Dawson City Nuggets, the most famous challenger ever.
How it worked: At the time, any team could compete for the Stanley Cup if they put a challenge in. Feeling like they had a good team, the Nuggets made the nearly 4,000-mile journey from Yukon to Ottawa, with some players traveling by dog sled (!).
The backdrop: The Silver Seven were one of the best teams hockey had ever seen. On the squad were Hall of Famers Frank McGee, Rat Westwick, Alf Smith, Billy Gilmour and Harvey Pulford and they'd won the Stanley Cup the prior two seasons.
Go deeper: The 1905 Dawson City Nuggets Stanley Cup journey (Canadian history blog)
8. The Ocho: The semifinals are upon us at Squash TOC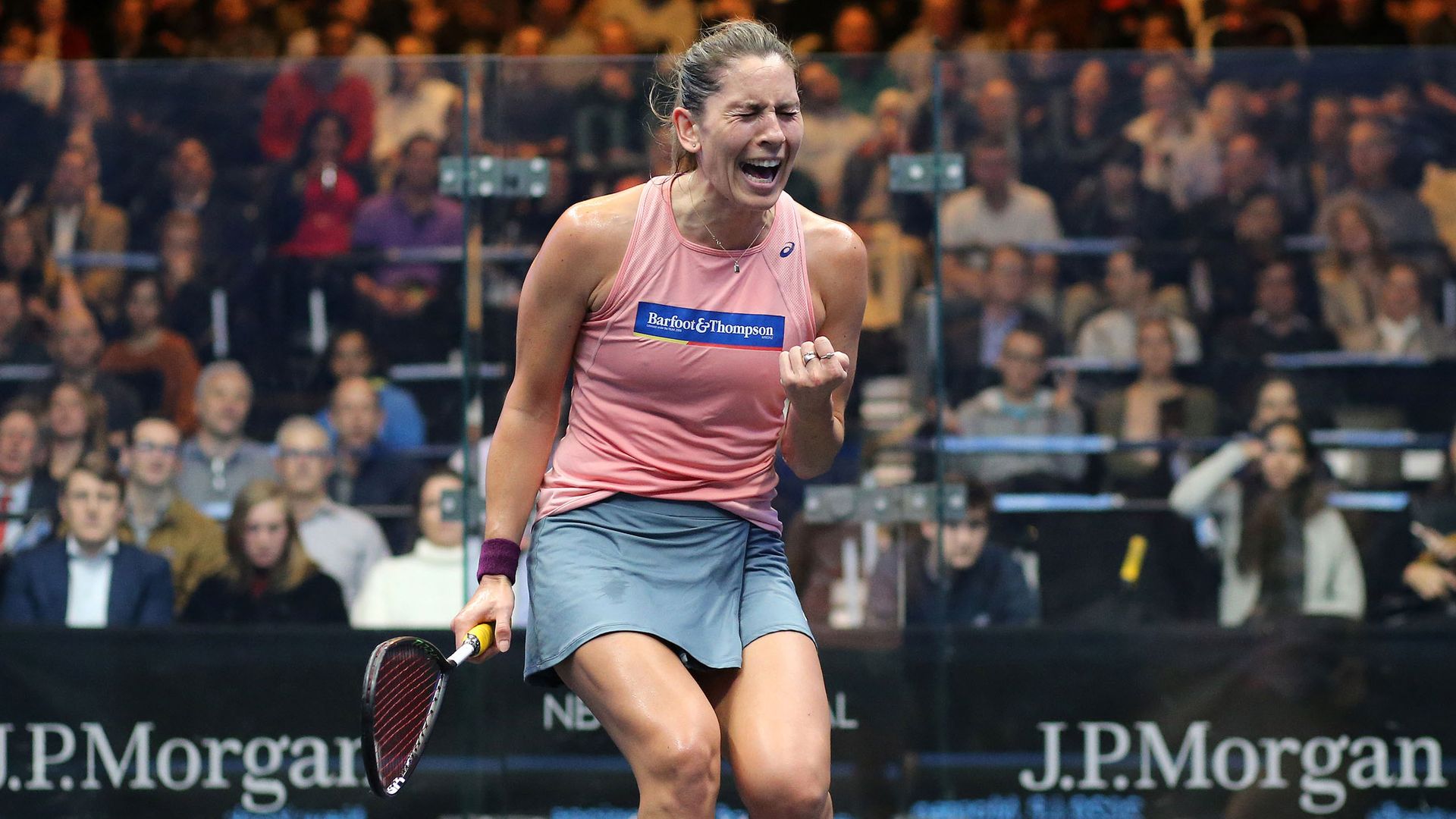 Welcome to Day 4 of Squash Week. ICYMI: Day 1, Day 2, Day 3
NEW YORK — Hey Axios Sports readers, Jordan Brail here (Axios correspondent for the week). It was a relatively quiet Wednesday at the 2020 JPMorgan Tournament of Champions, with just four matches being played, most of which were one-sided.
Men's draw: Mohamed El Shorbagy and Karim Abdel Gawad won their quarterfinal matches to set up an all Egyptian final four.
Tonight, 8pm ET: (1) Ali Farag vs. (4) Tarek Momen
Tonight, 9pm ET: (2) Mohamed El Shorbagy vs. (3) Karim Abdel Gawad
Women's draw: Joelle King and Nour El Sherbini cruised past their opponents in the quarterfinals, both winning three games to zero.
Tonight, 5pm ET: (3) Nouran Gohar of Egypt vs. (5) Camille Serme of France.
Tonight, 5:45pm ET: (2) Nour El Sherbini of Egypt vs. (6) Joelle King of New Zealand.
🎥 Watch: Men's and women's quarterfinal highlights.
Coming up tomorrow: Player interviews and finals preview
9. 🏈 NFL trivia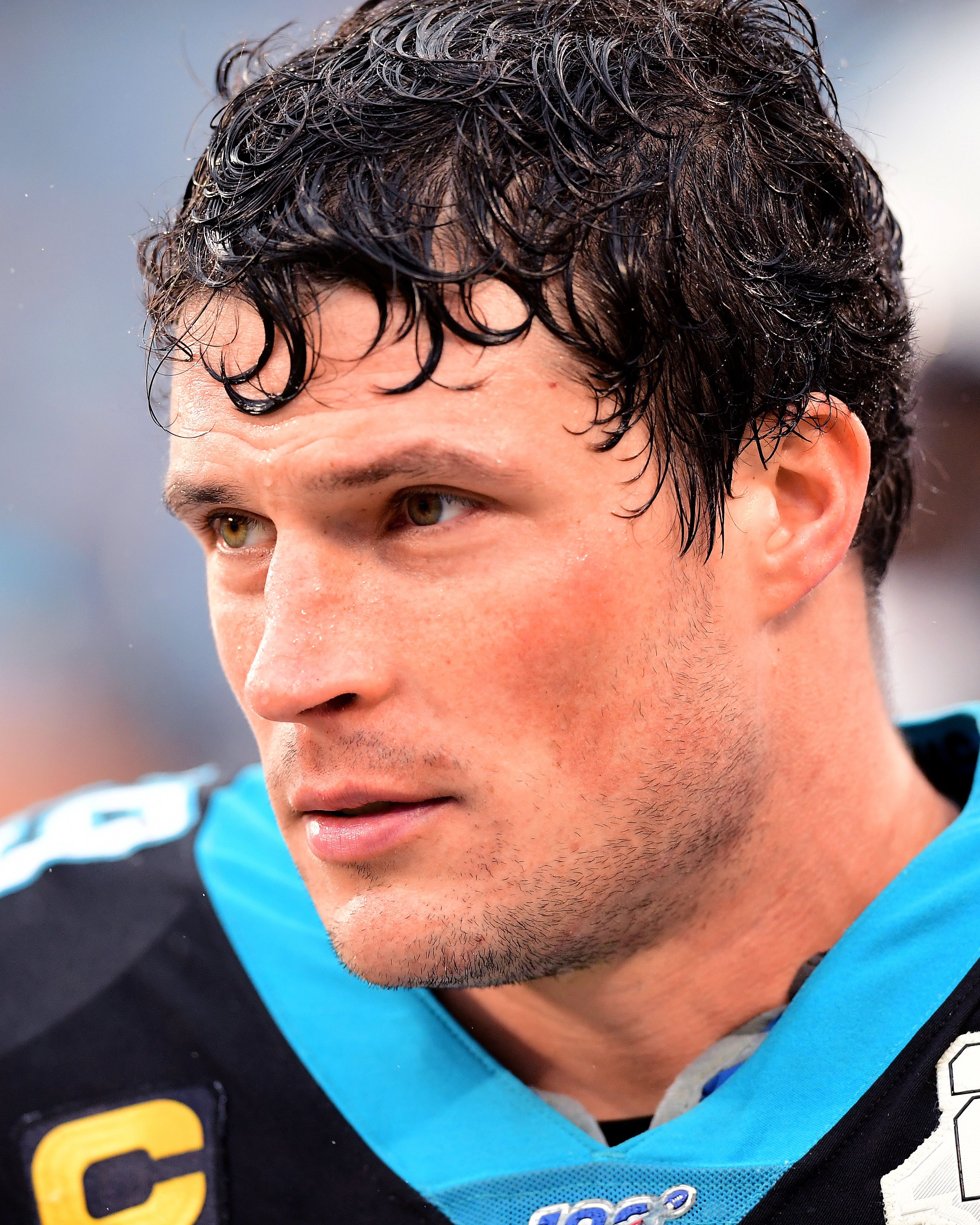 Photo: Jacob Kupferman/Getty Images
Luke Kuechly, who retired from football on Tuesday at the age of 28, is one of two players in NFL history to win Defensive Rookie of the Year and Defensive Player of the Year in back-to-back seasons.
Question: Who is the only other player to accomplish that?
Hint: He spent his entire career in the NFC East.
Answer at the bottom.
10. 💵 College sports in a nutshell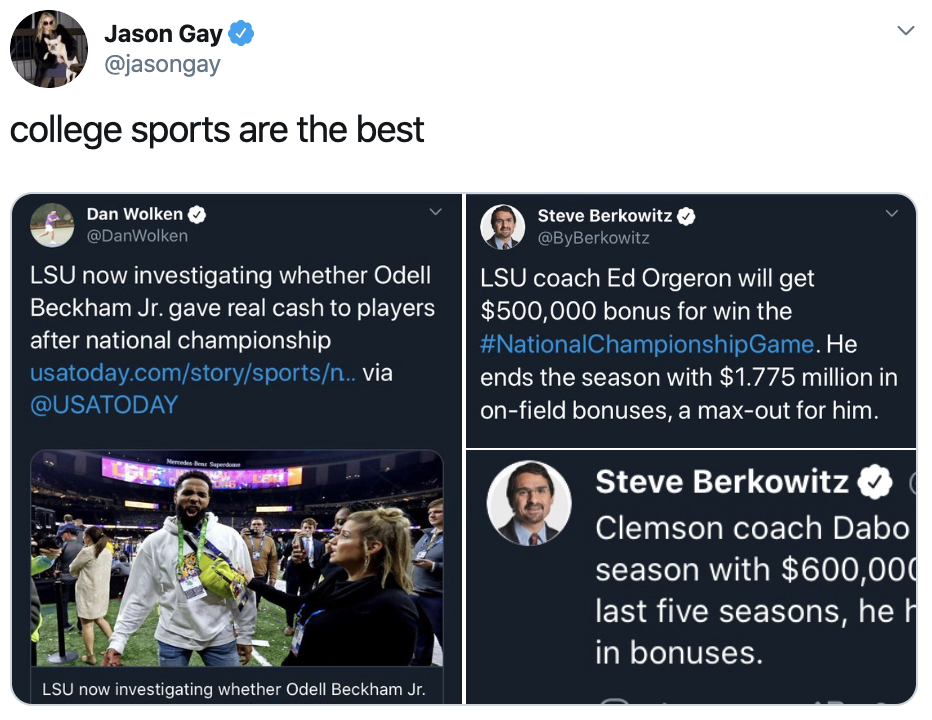 Screenshot: @jasongay (Twitter)
Related: New op-ed from Nancy Skinner, the California senator who sponsored the state's bill that would allow college athletes to accept endorsement money:
Bonus: 🚨 Hat giveaway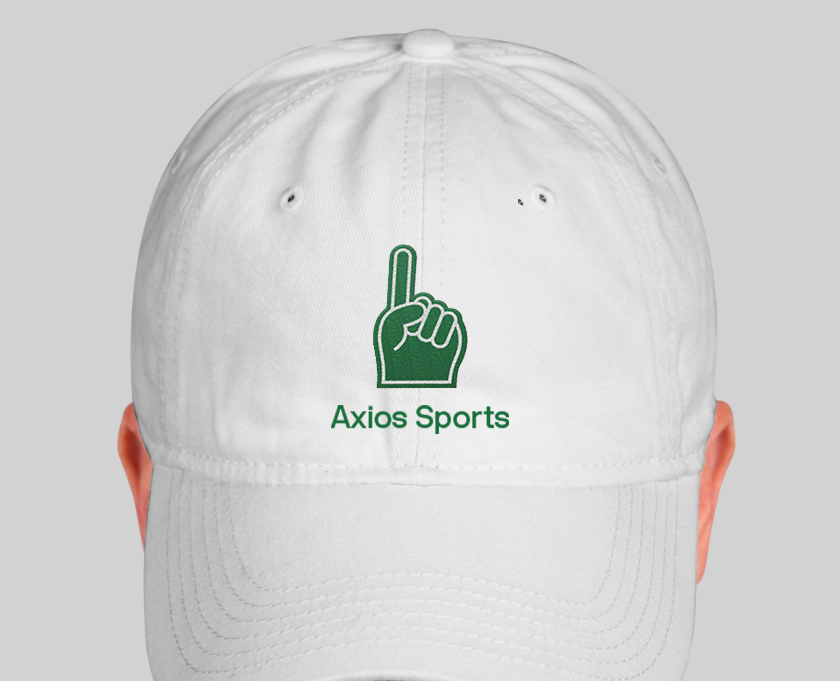 Credit: Axios
Each day this week, we'll be giving away three custom Axios Sports hats.
How to enter: Refer at least one friend to Axios Sports using your unique referral link (see bottom of the newsletter).
How to win: 1 referral = 1 raffle ticket, 2 referrals = 2 raffle tickets, etc. So whatever your "referral count" reads at the bottom of the newsletter is your current number of raffle tickets.
Talk tomorrow,
Kendall "Middle seat on my flight today ugh" Baker
Trivia answer: Lawrence Taylor