Good morning! Has your best friend signed up yet? Send them this link so they can get on board immediately.
🚨 Late night Woj bomb: The Los Angeles Clippers have agreed to trade Tobias Harris to the Philadelphia 76ers in exchange for a heap of assets. Philly is GOING FOR IT.
Full trade: Clippers send Harris, Boban Marjanovic and Mike Scott to the Sixers for Landry Shamet, Wilson Chandler, Mike Muscala, 2 first-round picks and 2 second-round picks.
P.S. In other wild basketball news, WNBA superstar Maya Moore announced that she won't be playing basketball in 2019.
1. 👶 Like Silicon Valley, sports embraces talent over experience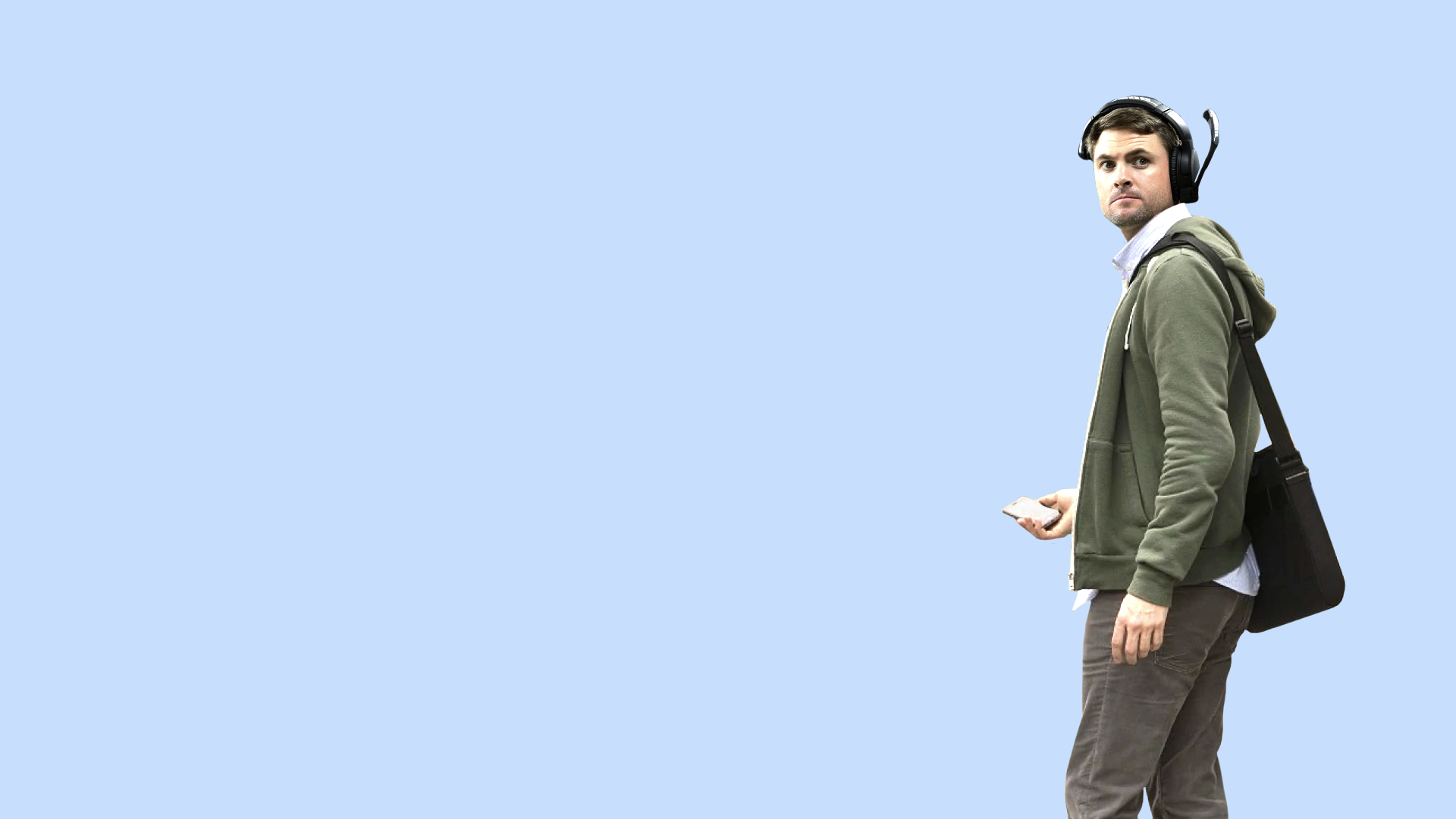 Over the last decade or so, the technology business has both fully embraced and, in many ways, helped create a "youth beats experience" mindset. The result is a culture where 30-year-old, and even 20-year-old, executives are the norm.
Why it matters: It would appear that the football world is following Silicon Valley's lead on this, as college programs and professional franchises alike have begun to, well, not really care how old people are as long as they're the best.
At the college level, starting a true freshman at quarterback used to be unprecedented. Now, it's how the best programs are achieving success: each of the past 3 title games has featured one (Jalen Hurts, Tua Tagovailoa, Trevor Lawrence).
"There's kind of a shift ... especially on the West Coast ... away from the traditional guy who was an intern and then worked for 55 years and now he's a CEO at age 100. I think football is the same way."
— Alabama offensive lineman Jonah Williams (
via the WSJ
)
At the pro level, the Cincinnati Bengals just hired 35-year-old Zac Taylor to be their head coach, largely — and this is no criticism of Zac, it's just the truth — because he spent the last 24 months learning from his now former boss, 33-year-old Sean McVay.
Taylor fits the trend of teams hiring young offensive minds — coaches who, as recently as a decade ago, would not have survived the "but have you had enough time to develop and LEARN THE GAME?!" part of the interview.
The big picture: The youth movement is happening in other sports, too. "Boy geniuses" like David Stearns (Milwaukee Brewers) and Kyle Dubas (Toronto Maple Leafs), both 33, run major franchises and rookies across every sport are being asked to do more than ever.
The bottom line: Whether it's a permanent societal change or merely a temporary response to the extreme times we're living in and the digital economy that surrounds us, age and experience are no longer prerequisites for success.
P.S. Millennials may have "officially ruined brunch," but it's only because we were too busy plotting our takeover of the world. I'm allowed to say this because I'm a millennial.
2. 🏒 Auston Matthews' new extension is basically one giant bonus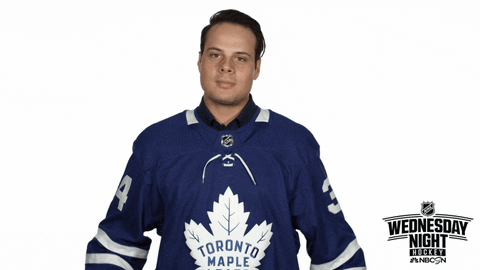 The Toronto Maple Leafs signed center Auston Matthews to a 5-year contract extension on Tuesday that will pay the 21-year-old superstar $58.7 million through 2024.
The average annual value of the contract is $11.634 million, which is second in the league behind Connor McDavid's $12.5 million. Matthews' teammate John Tavares is now third at $11 million. 
This is wild: An insane 93% of the contract is made up of signing bonuses, effectively making it lockout-proof. The year by year breakdown:
Years 1–2: $15.2M signing bonus; $700,000 salary
Year 3: $9.7M signing bonus; $750,000 salary
Years 4–5: $7.2M signing bonus; $750,000 salary
Be smart: This contract structure could also save Matthews tens of millions of dollars in taxes.
According to a U.S.-Canada tax treaty, as a U.S. resident, Matthews' signing bonus ($54.5M) is taxed at just 15%, while his salary ($3.65M) is taxed at 54%.
Go deeper: Winners and losers of the Matthews extension
3. 🏆 Photos: Patriots victory parade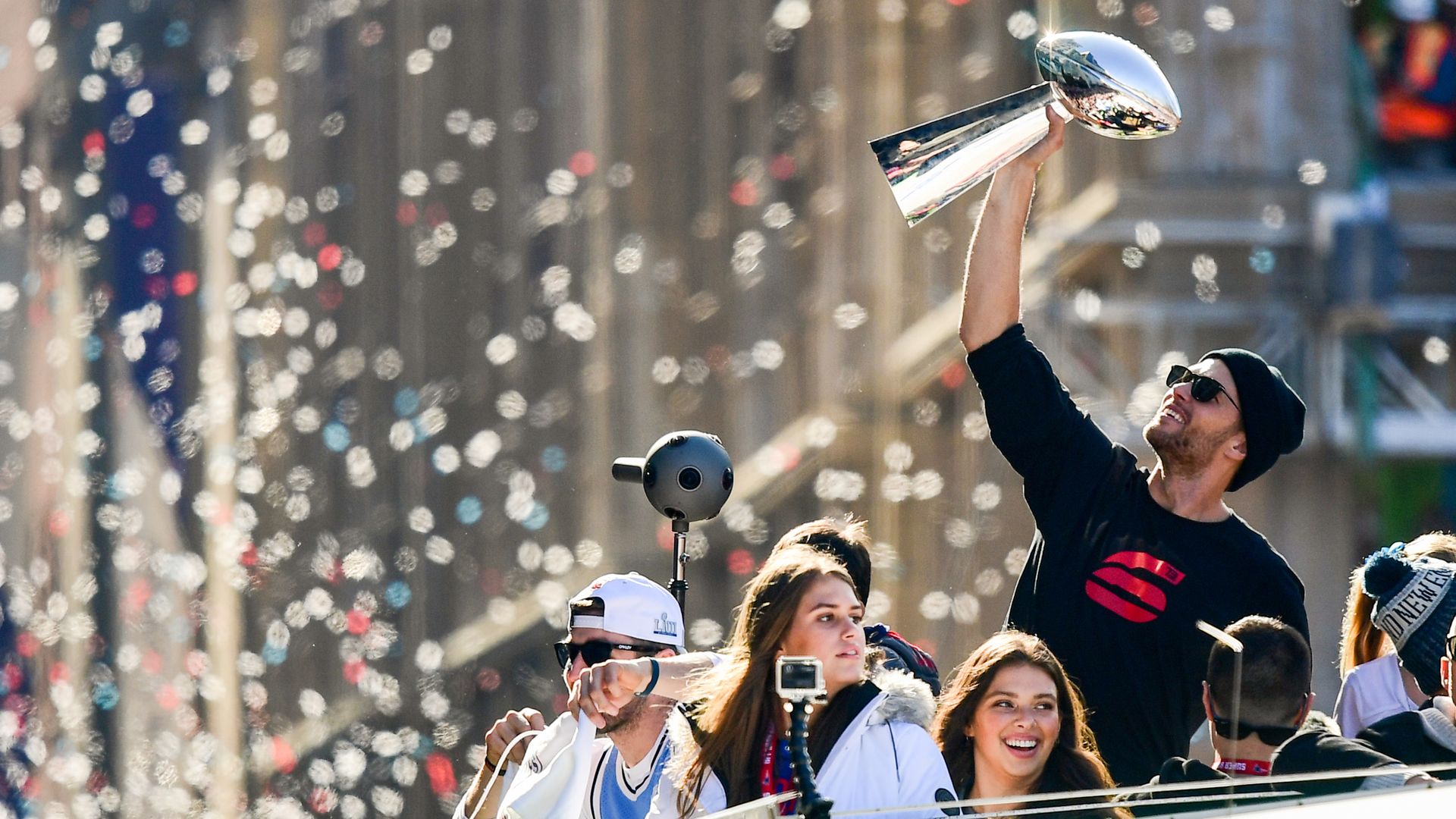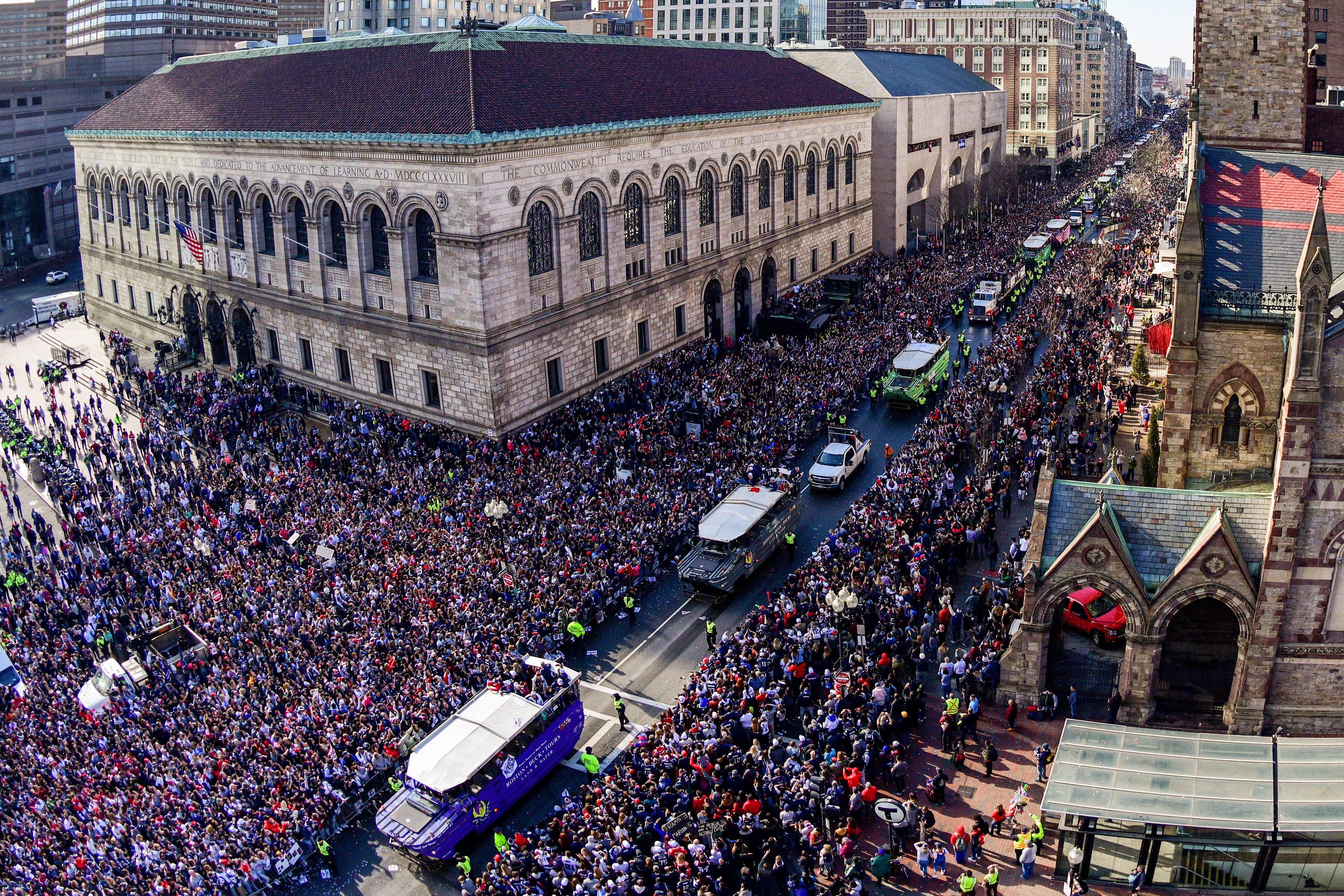 Photo: Billie Weiss/Getty Images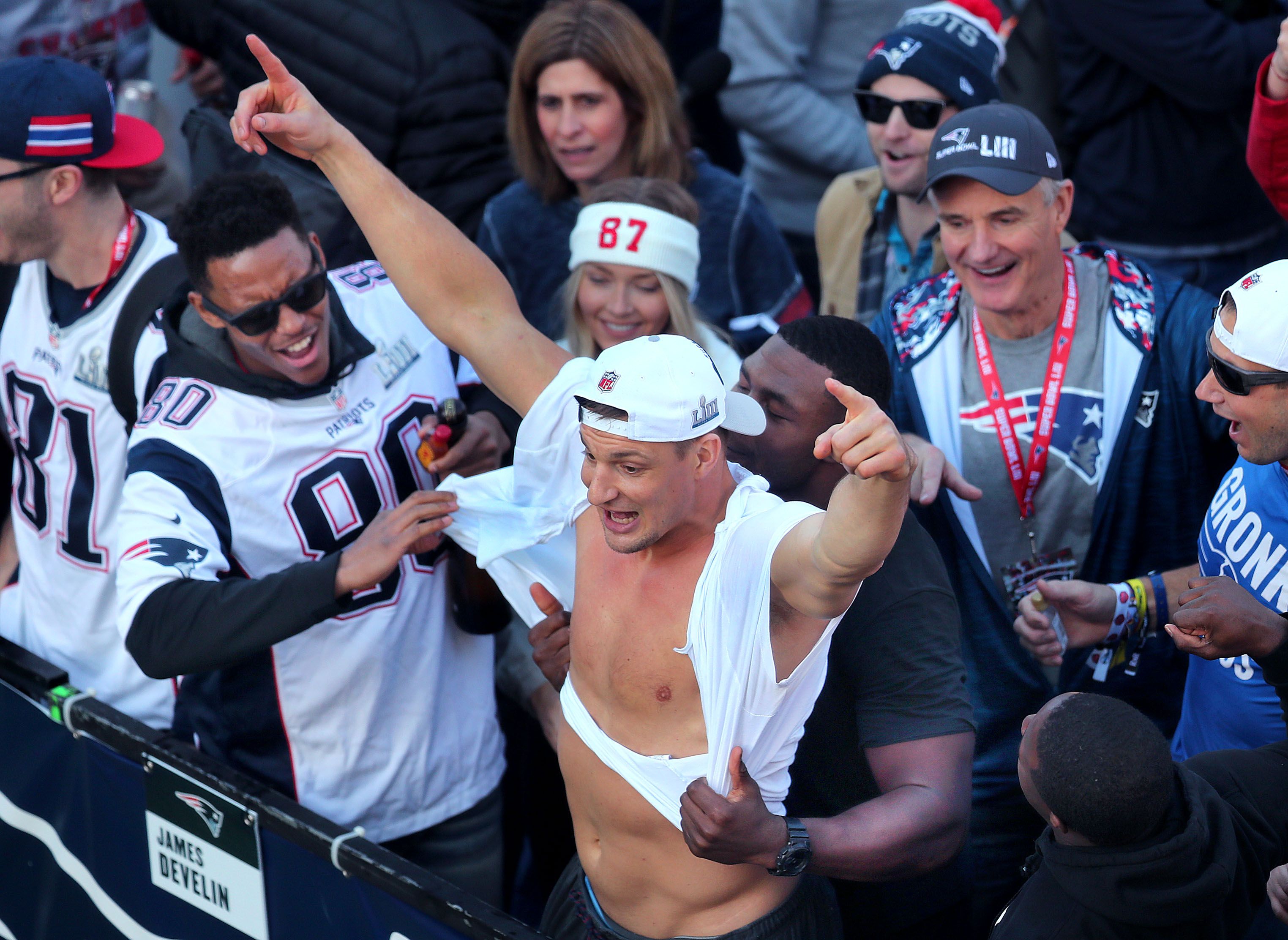 Photo: John Tlumacki/The Boston Globe/Getty Images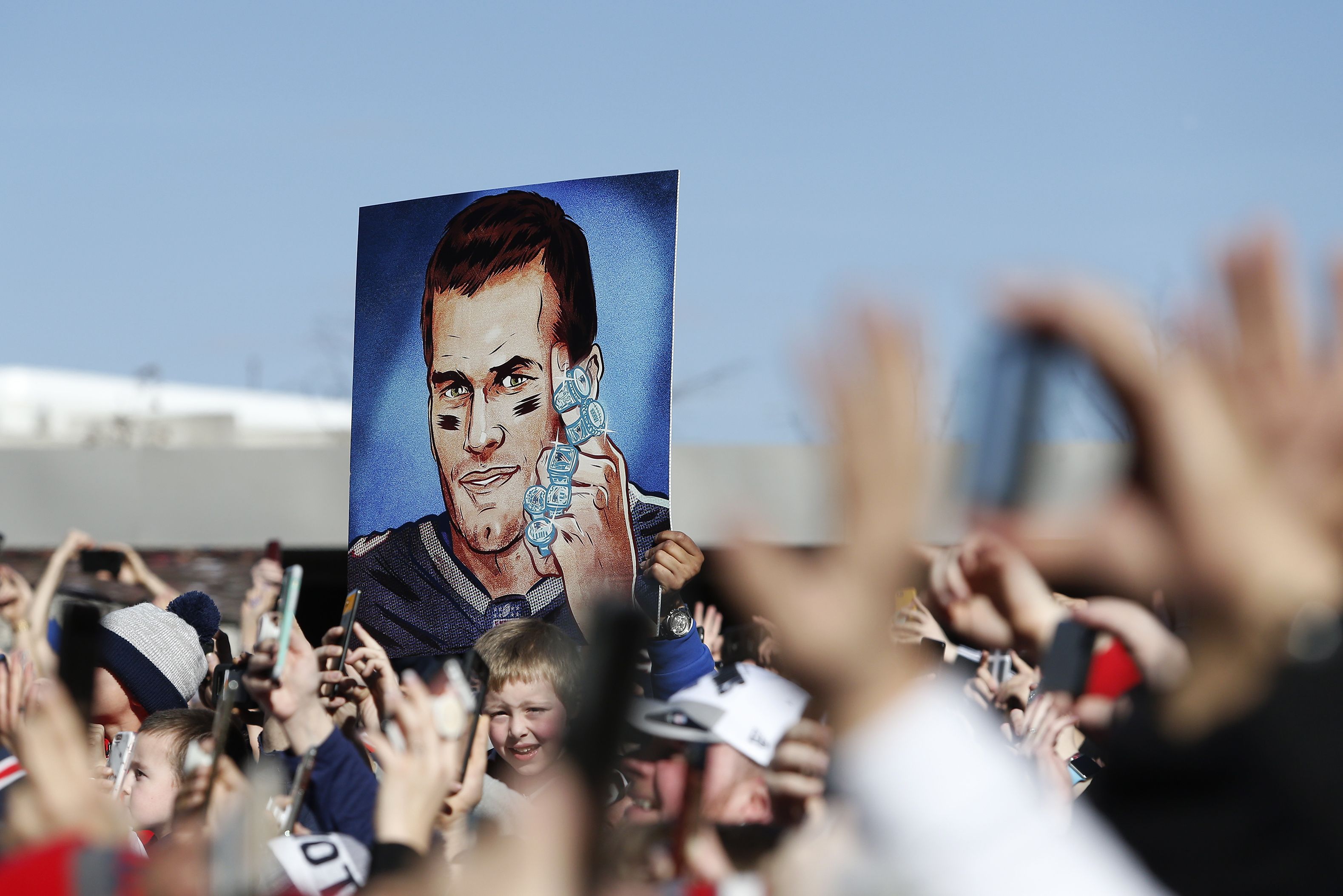 Photo: Jessica Rinaldi/The Boston Globe/Getty Images
4. 🏀 John Wall has fallen and the Wizards can't get up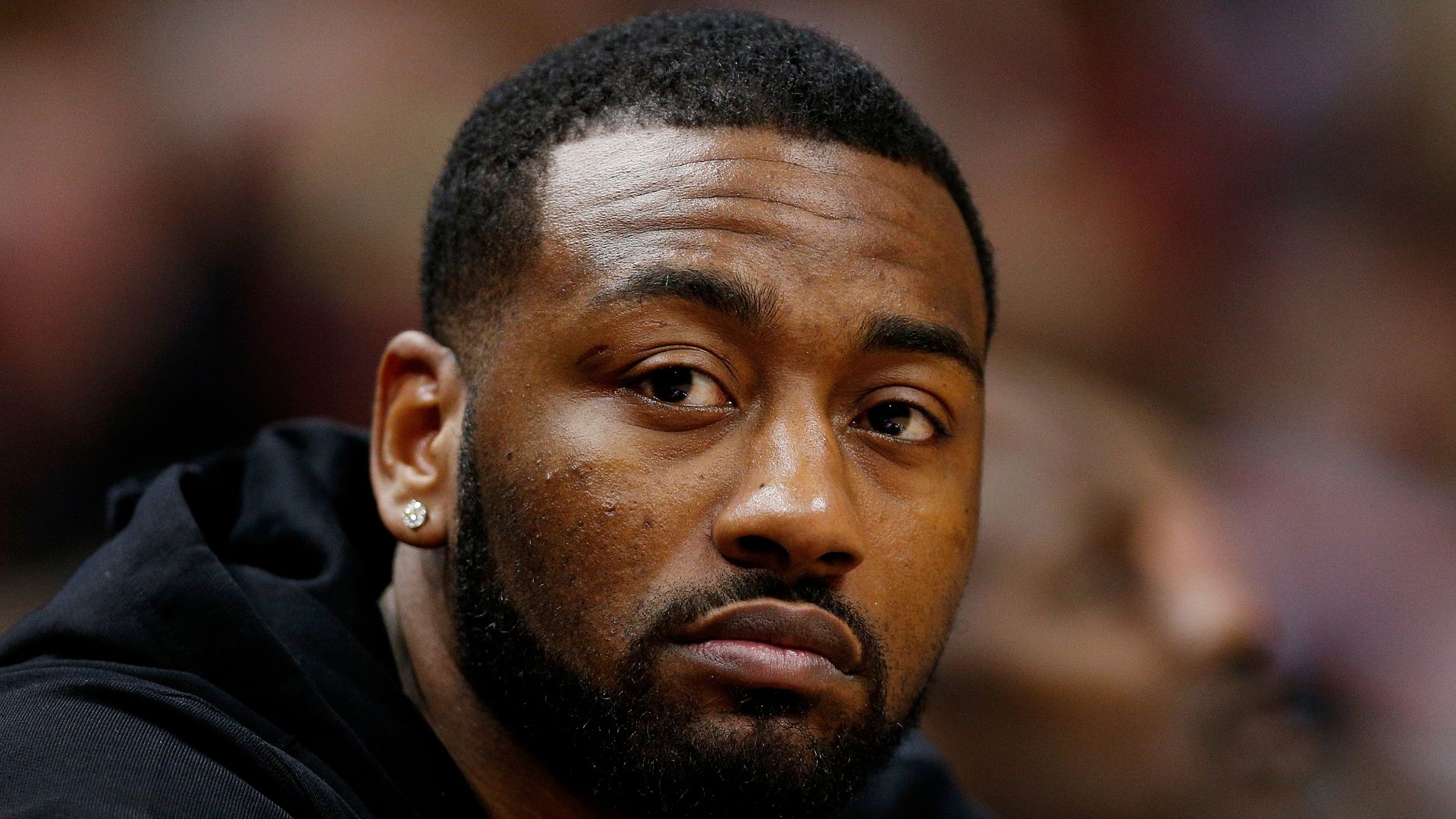 From Mike: Already done for the season following December heel surgery, John Wall slipped and fell at his home, tearing his Achilles tendon and landing the Washington Wizards in the worst place an organization can be: no-man's land.
Why it matters: The Wizards signed Wall to a $207 million extension 2 seasons ago after he made his first All-NBA team. Since then, Wall has only played in 73 regular season games and is now set to miss approximately 12 months.
Storylines:
Good call, John Wall: Had he not signed the big extension in 2017, and instead opted to test free agency this summer, Wall would be looking at a small, one-year deal (like DeMarcus Cousins last year). This is why you take the money when you can get it. Even if waiting a year or two means a slightly bigger payday, it's always a risk.
Washington's dilemma: "How can the Wizards rebuild, if they decide to follow that path, when their biggest albatross is this hard to trade? And if you can't trade Wall this summer or next season, why bother with a full rebuild?" writes SB Nation's Tom Ziller.
NBA vs. NFL: NBA contracts are guaranteed, so Wall will see every cent of that $207 million deal. NFL contracts are not guaranteed, so Alex Smith — Wall's D.C. sports counterpart who suffered a season-ending injury, himself — might lose out on nearly half of the $94 million deal he signed with the Redskins.
The bottom line: D.C. sports are cursed.
5. ⚾️ MLB, MLBPA discussing radical rule changes
Major League Baseball and the MLB Players Association are discussing potentially drastic changes to the sport of baseball, "a significant departure from the past that speaks to the chasm between the parties," ESPN's Jeff Passan reports.
Topics include:
A 3-batter minimum for pitchers: This proposal illustrates the league's concern with the pace of play but would be quite controversial, "as it would ostensibly eliminate a job created by modern bullpen use: the one-out left-handed reliever."
A universal DH: Proposed by the MLBPA, "the rule could be eased in, with interleague games featuring DHs on both sides in 2019 and all teams using it in 2020."
More: A single trade deadline before the All-Star break, a 20-second pitch clock, the expansion of rosters to 26 men, a study to lower the mound and a rule that would allow two-sport amateurs (like Kyler Murray) to sign major league contracts.
6. 🏈 Good reads: College football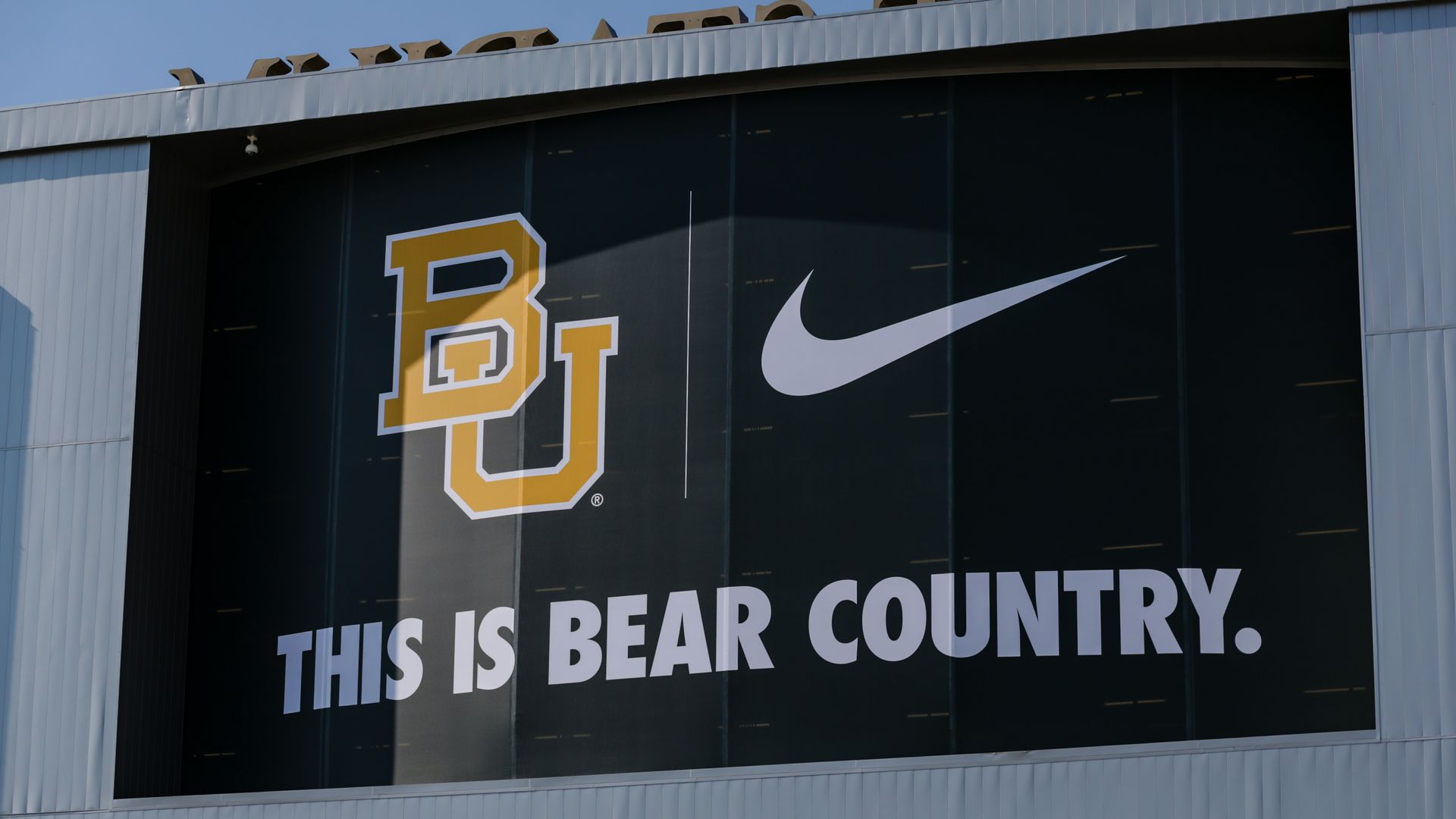 How Baylor Happened
If anything is worth your time this morning, it's this long read by Jessica Luther and Dan Solomon on the small town of Waco, Texas, its Christian university football program, a culture of sexual assault and the women who suffered the consequences. (Deadspin)
Signing Day Data Predicts College Football's Next Championship
Using recruiting trends of the past 10 years, ESPN put together a formula to predict who will meet in next year's championship game. Results: Alabama and Clemson again. How exciting! (ESPN)
Recruiting's Biggest Bait-and-Switch: The Uncommitable Scholarship Offer
"On Wednesday, hundreds of high school prospects will be left holding dozens of meaningless scholarship offers, signing with a school only after other programs, despite offering them a scholarship, never accepted their commitment." (Sports Illustrated)
7. 🏒 NHL trivia
Alex Ovechkin became the highest-scoring Russian player in NHL history last night, registering his 1,180th point to break a tie with Sergei Fedorov.
Question: 2 other players in the top 10 for most career points by a Russian player are currently playing in the NHL. Can you name them?
Hint: 1 has won multiple Stanley Cups, and the other spent his prime years in Atlanta.
8. ⛷ The Ocho: Vonn crashes, Shiffrin wins at Ski World Championships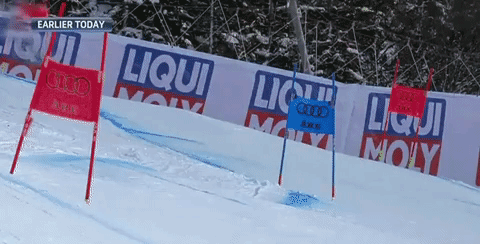 Bad news: Ski racing legend Lindsey Vonn announced last week that she will be retiring from the sport after this week's world championships in Sweden. On Tuesday, Vonn participated in the super-G, but it sadly ended in ruin.
"I'm too old to be crashing that hard," said Vonn, who is still scheduled to race in the downhill later this week. "It's like my body is not doing what my mind is telling it to anymore. I can't be taking these kinds of risks anymore and crashing that hard."
Good news: Fellow Team USA member Mikaela Shiffrin won the event with this flawless run. At just 23, Shiffrin already has 53 World Cup wins, trailing only Vonn (82) and Austria's Annemarie Moser-Proell (62) on the women's all-time list.
9. 🌙 On this date: 2/6/1971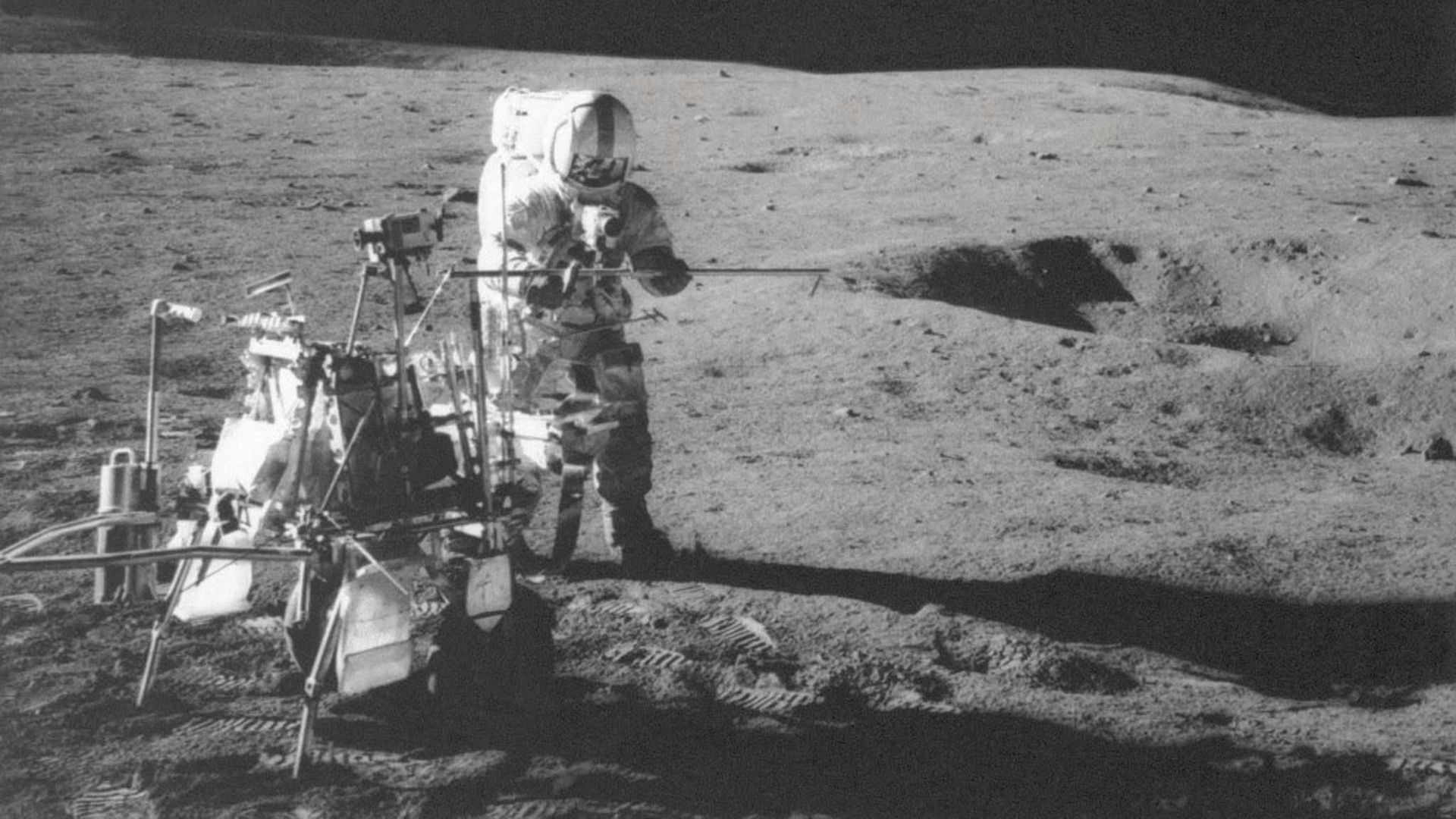 48 years ago today, Apollo 14 astronaut Alan Shepard pulled out a makeshift 6-iron and hit two golf balls on the lunar surface, becoming the first — and only — person to play golf anywhere other than Earth.
Watch: Yup, there's footage.
10. ⚽️ Goal of the day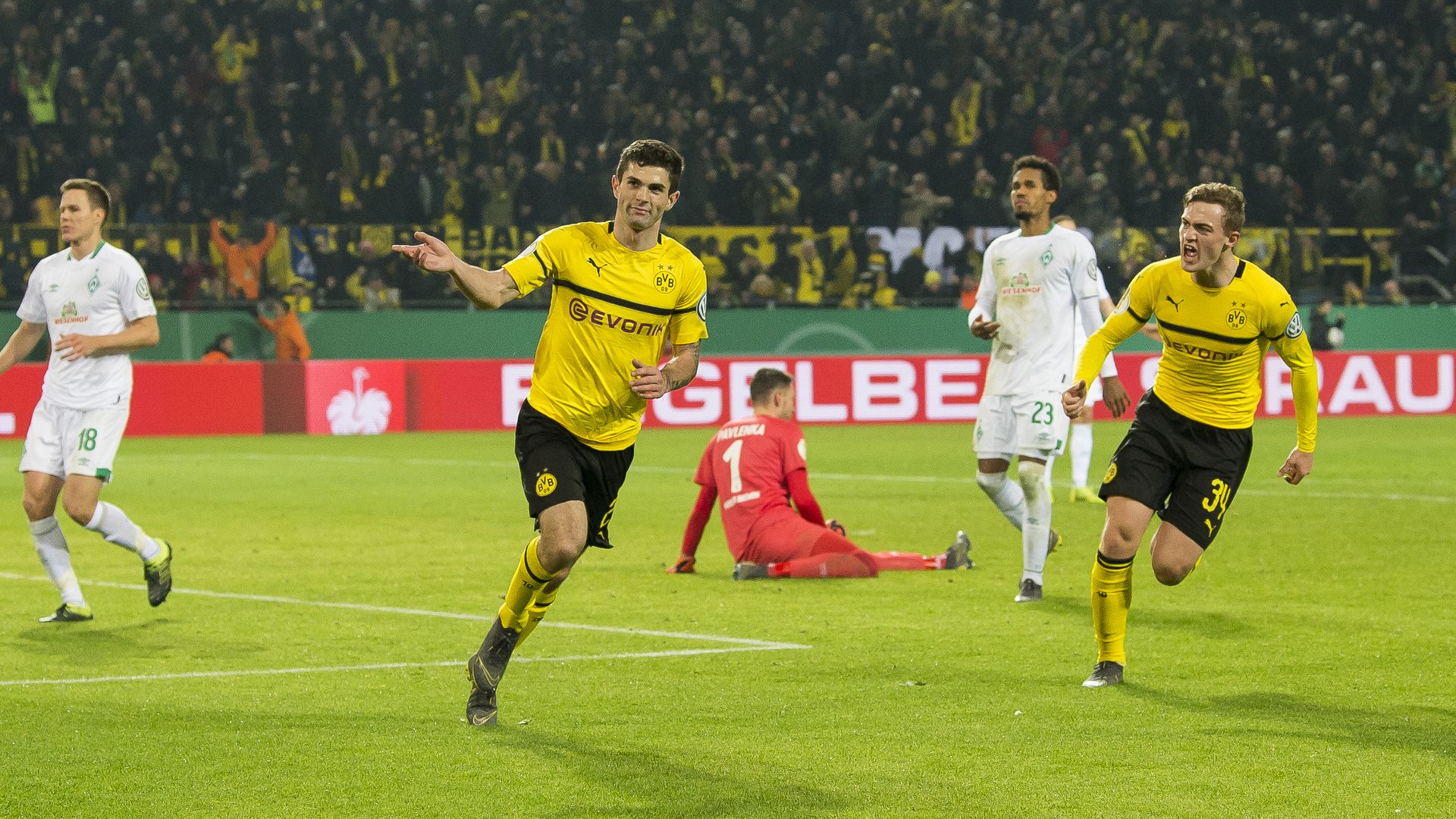 In the 105th minute of a 1-1 game, Christian Pulisic scooped up the ball near midfield, split two defenders with a give-and-go, then turned on the jets and tucked one into the back of the net.
Thanks,
Kendall "Having a legit American soccer star to root for is awesome" Baker
Trivia answer: Evgeni Malkin and Ilya Kovalchuck