Axios Sports
December 04, 2020
👋 Good morning! Minnesota United breezed past Sporting KC, 3-0, in last night's Western Conference semifinal. They'll face Seattle on Monday for a spot in the MLS Cup final.
Let's sports.
Today's word count: 1,750 words (7 minutes).
1 big thing: ⚾️ The pandemic's impact on the MLB offseason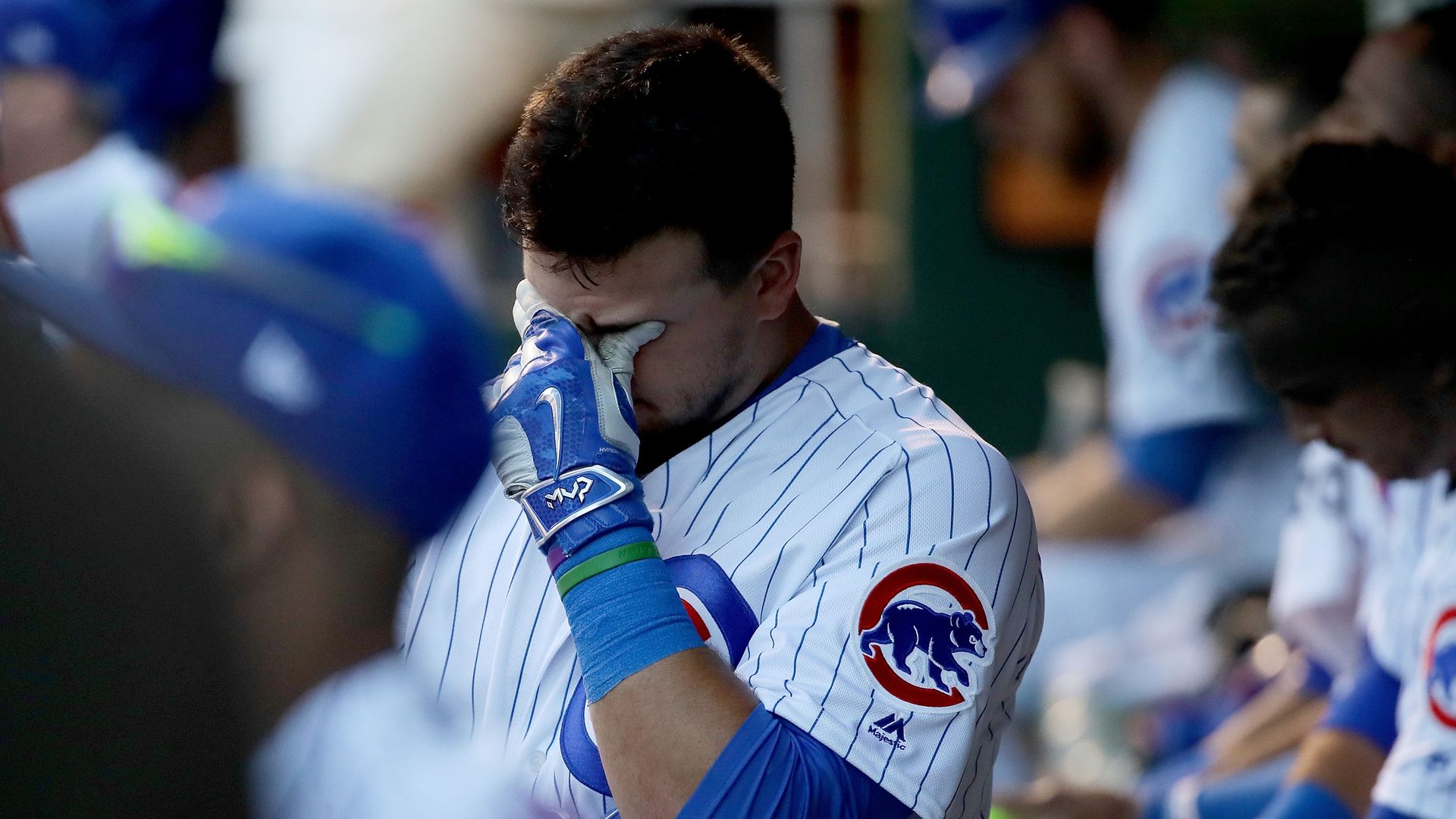 The MLB offseason passed another major milestone this week that revealed how badly the system currently favors clubs over players.
The big picture: The number (a record 59) and tier of players who became free agents after Wednesday's non-tender trade deadline was inarguably affected by the pandemic, but the decision to offer smaller and shorter contracts is a pattern that began long before March 2020.
The state of play: The non-tender deadline is specifically for arbitration-eligible players, as teams can decide whether or not to offer them a contract to remain with the club.
Yes, but: Due to the financial constraints caused by the pandemic, numerous players who would never be released under normal circumstances suddenly find themselves as free agents.
A quick look at some of the names who likely would have been tendered contracts in a non-pandemic year:
Kyle Schwarber: The Cubs' slugger struggled in this shortened season, but he averaged 31 HR a year in the previous three.
Adam Duvall: He's had an inconsistent career, but just smashed 16 HR in 57 games for the division-winning Braves.
Eddie Rosario: He's still under 30 and has a lot of pop, but the Twins will opt to give their (far cheaper) prospects a chance to prove themselves instead.
Between the lines: Complicating matters further is the question of whether the NL will adopt the DH going forward, as teams can't properly build their rosters until a decision has been made on that front.
"Arbitration is supposed to be a vehicle to boost salaries for the most senior two-year players and all others between three and six years of experience. These days, however, teams treat a player's arb years more like three club options, turning many players loose as their salaries begin to rise."
— Ken Rosenthal writing for The Athletic
(subscription)
Coming up: Next week is MLB's annual Winter Meetings, which is when the bulk of offseason moves are made. The big difference? This year, they're entirely virtual.
Go deeper: Big names cut loose at the deadline (ESPN+)
2. 🎓 Proposal to split FBS from NCAA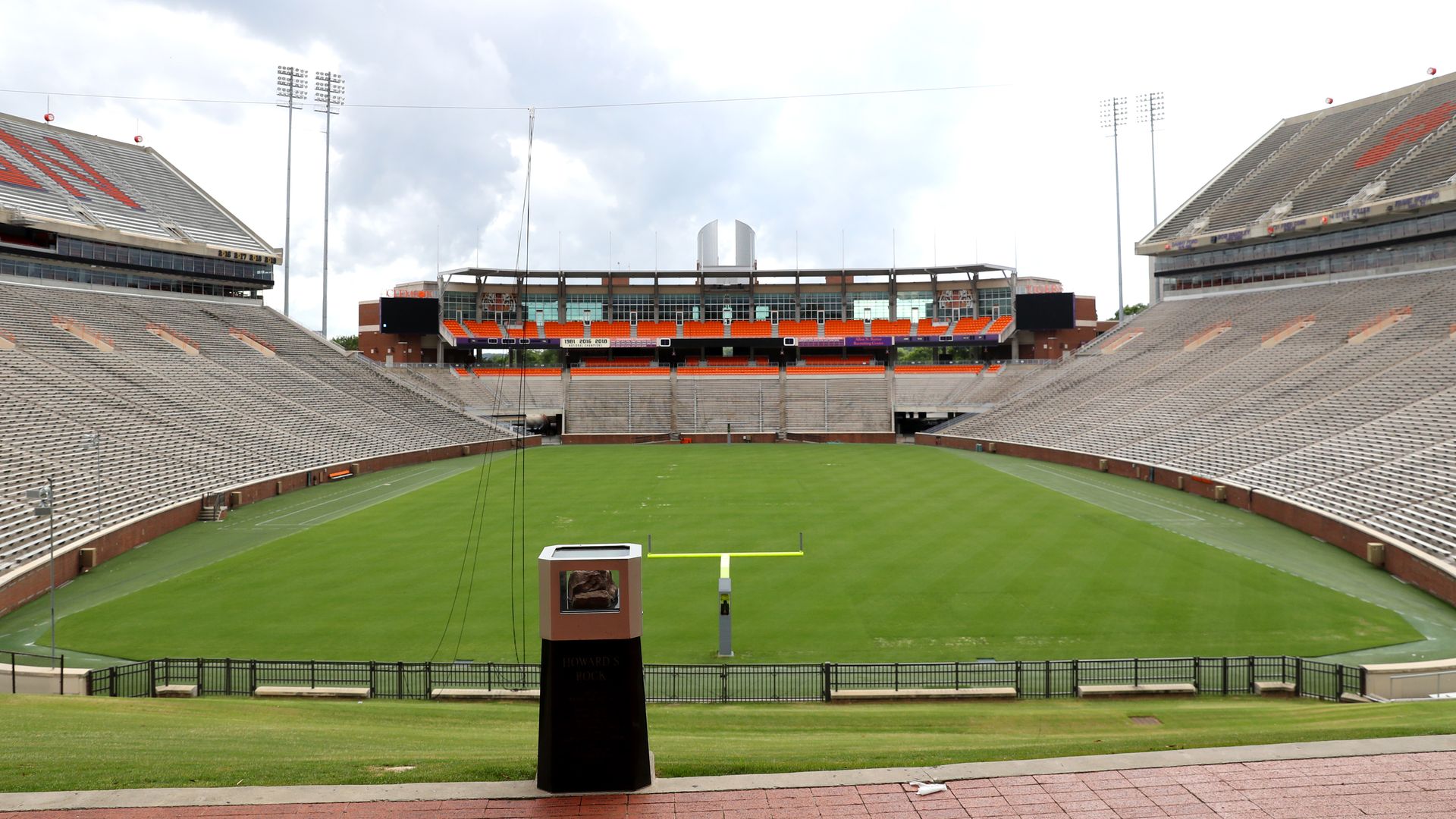 There's a new proposal that recommends splitting the Football Bowl Subdivision from the rest of the NCAA.
Why it matters: Nearly 75% of D-I athletics administrators surveyed favor governance reform of some kind, according to the Knight Commission on Intercollegiate Athletics, which released the proposal.
The big picture: The FBS is already a beast unto itself, generating significantly more money during its regular season than the rest of college sports combined.
Yes, but: While every other sport's championship is organized by the NCAA, the FBS has the College Football Playoff — an autonomous entity that generates more than $600 million per year on top of the regular season windfall.
The last word, from commission co-chair Arne Duncan:
"Change is coming ... It's absolutely in the NCAA's interest to control their own fate and to lead. I don't want to say this is their last opportunity to do that, but I will say they are running out of time."
Go deeper: Knight Commission endorses FBS, NCAA split (ESPN)
3. 🏈 COVID QBs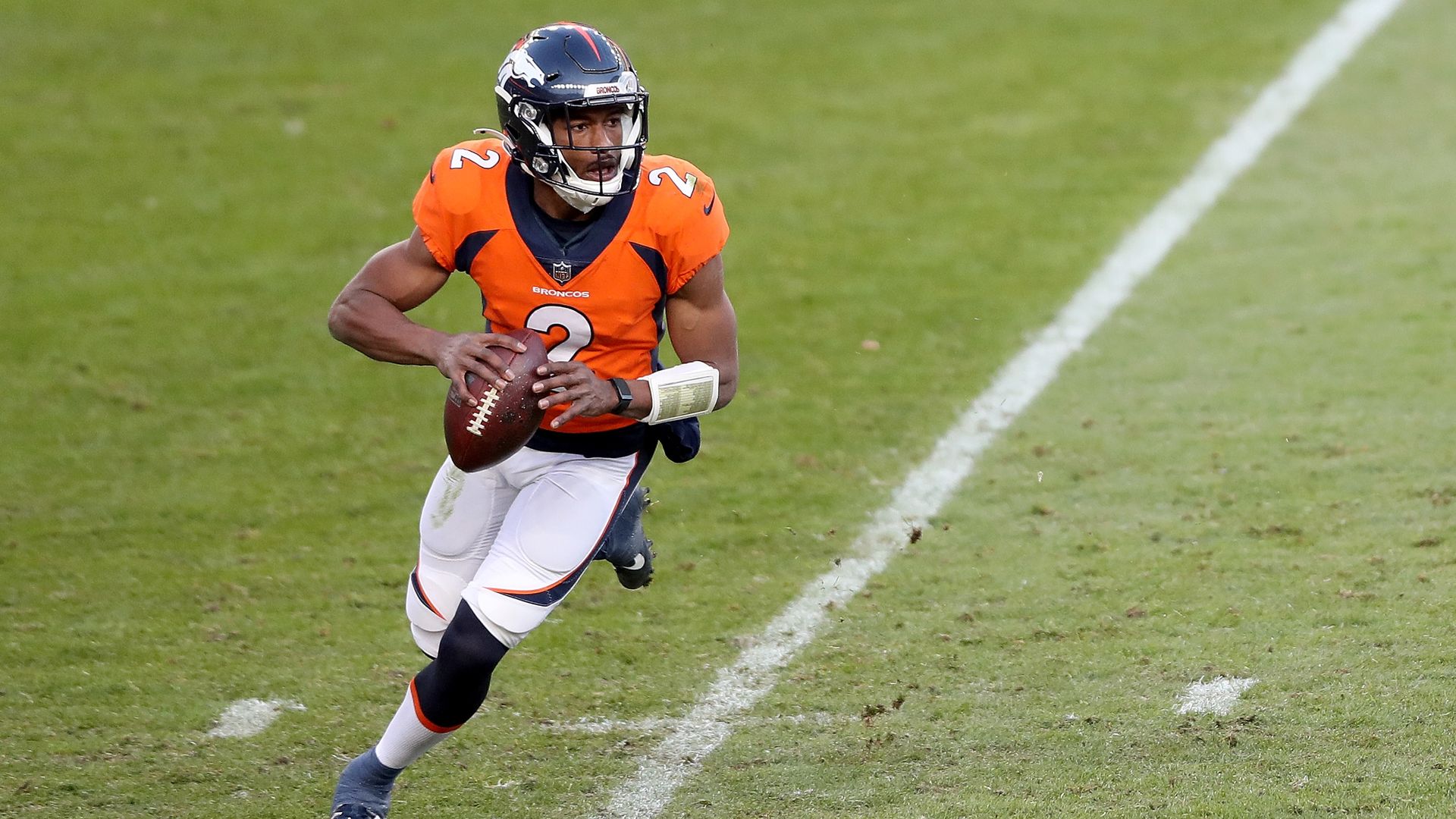 Kendall Hinton, the Broncos' emergency QB in last weekend's game against the Saints, never should have been thrust into such an impossible situation.
Yes, but: In 2020, anything goes, so while it's unlikely we see another team lose its entire QB depth chart in a single week, it's certainly not impossible.
Meet the COVID QBs: Hinton did as well as could be expected given the circumstances, but the other 31 teams hope their own "break glass in case of emergency" options, if called upon, do just a little bit better. A few examples:
Patriots: WR Julian Edelman was famously a QB at Kent State, and in the NFL he's 7-8 (including playoffs) with two touchdowns, albeit all on trick plays.
Titans: In perhaps a smarter move, Tennessee has isolated its practice squad QB, DeShone Kizer, to ensure he doesn't get lost to contact tracing as happened in Denver.
Washington: Like Edelman, TE Logan Thomas played QB in college (Virginia Tech) and even threw a beautiful completion just last week in his team's Thanksgiving Day win over Dallas.
Go deeper: Emergency QBs for all 32 teams (ESPN)
4. 📺 Weekend watchlist
We've got a truly phenomenal weekend of sports on the horizon, and this list doesn't even include the PGA Tour (covered below) or NFL (detailed yesterday).
⚽️ MLS Eastern Conference final:
New England at Columbus (Sunday, 3pm, ABC): The Revolution hope to continue their surprise run all the way from the play-in game, but they'll have to contend with Crew forward Gyasi Zardes whose superb year hasn't slowed down in the playoffs.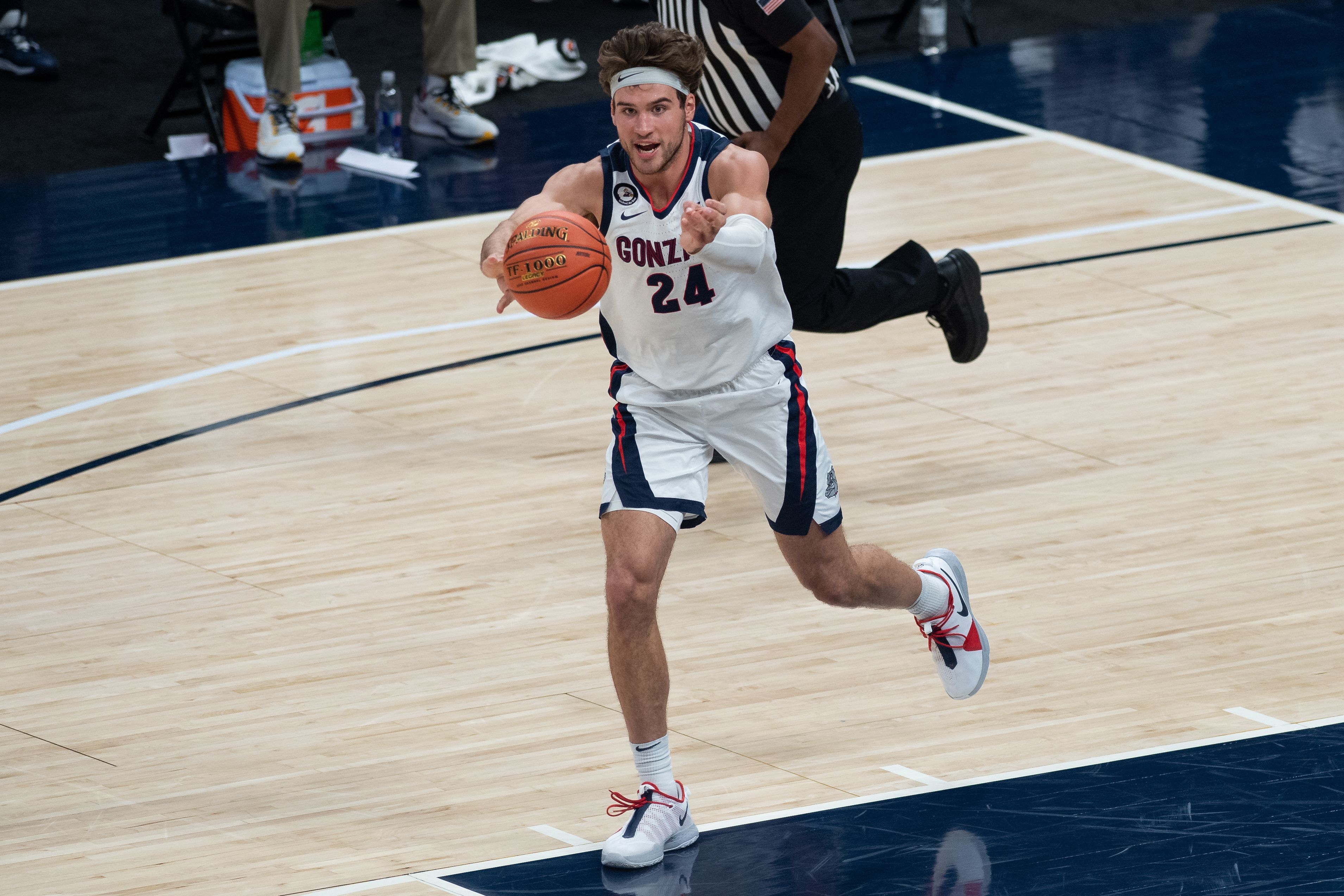 🏀 Men's hoops:
Bellarmine at No. 6 Duke (tonight, 7pm ET, ACC): Who's Bellarmine? A D-II powerhouse that just transitioned to D-I, but has yet to play due to COVID-19 disruptions. Welcome to the big leagues ... now go play Duke.
No. 1 Gonzaga vs No. 2 Baylor (Saturday, 1pm, CBS): Just a casual matchup between the top two teams in the nation.
🏀 Women's hoops:
No. 1 South Carolina at No. 23 Iowa State (Sunday, 12pm, ESPNU): The Gamecocks lost a stunner on Thursday as NC State snapped their 29-game win streak. Now they need to find a way to stop Cyclones star Ashley Joens to avoid their first losing streak since March 2019.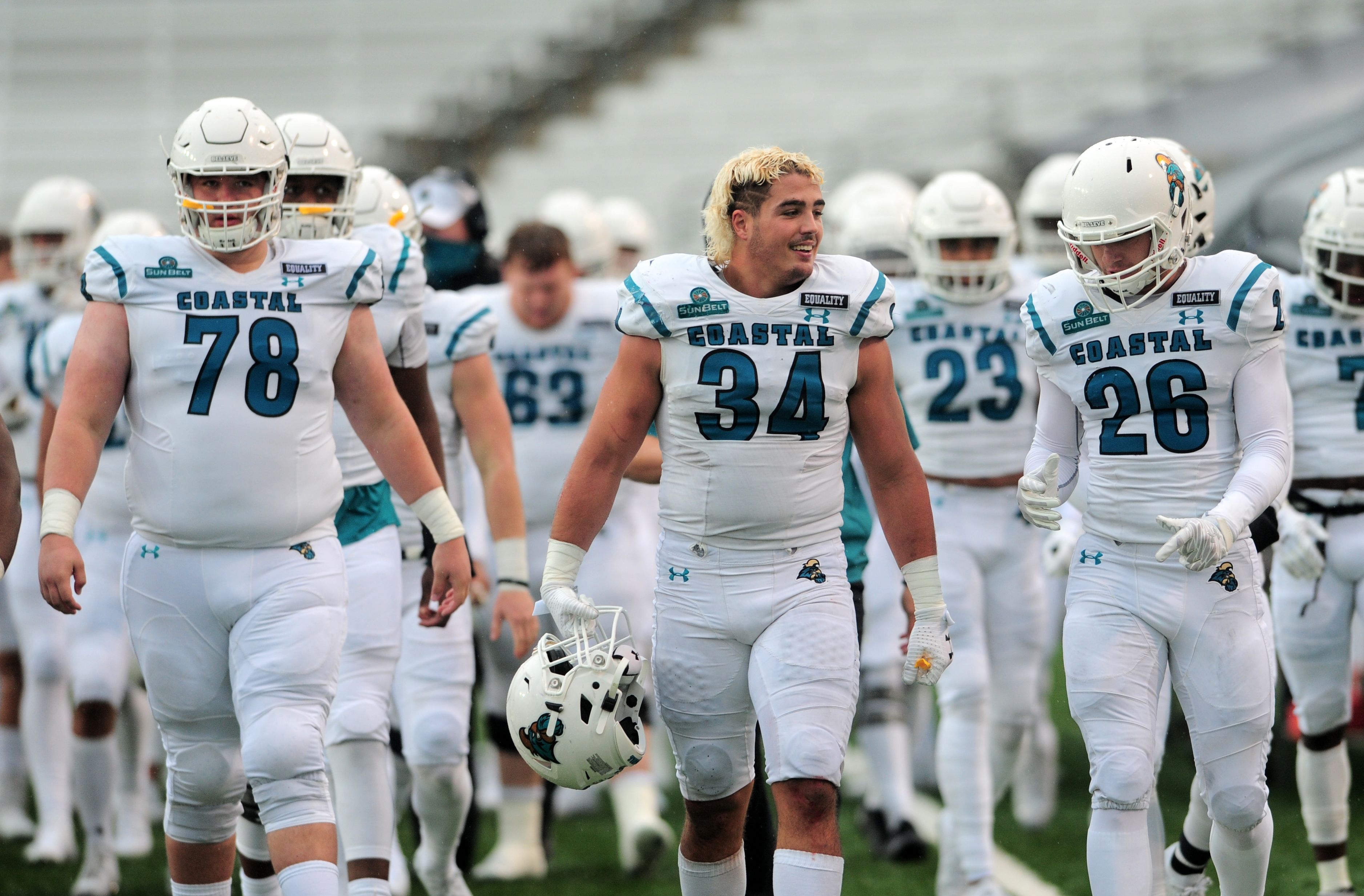 🏈 College football Saturday:
No. 12 Indiana at No. 16 Wisconsin (3:30pm, ABC): How will Indiana fare in its first game after losing QB Michael Penix Jr.?
No. 13 BYU at No. 18 Coastal Carolina (5:30pm, ESPNU): BYU took Liberty's place after the latter's QB tested positive, giving the Cougars their biggest test of the season.
No. 1 Alabama at LSU (8pm, CBS): Not the same intrigue as most years (in fact, at +29.5, LSU is the biggest defending champion underdog in the past 40 seasons), but still an iconic matchup.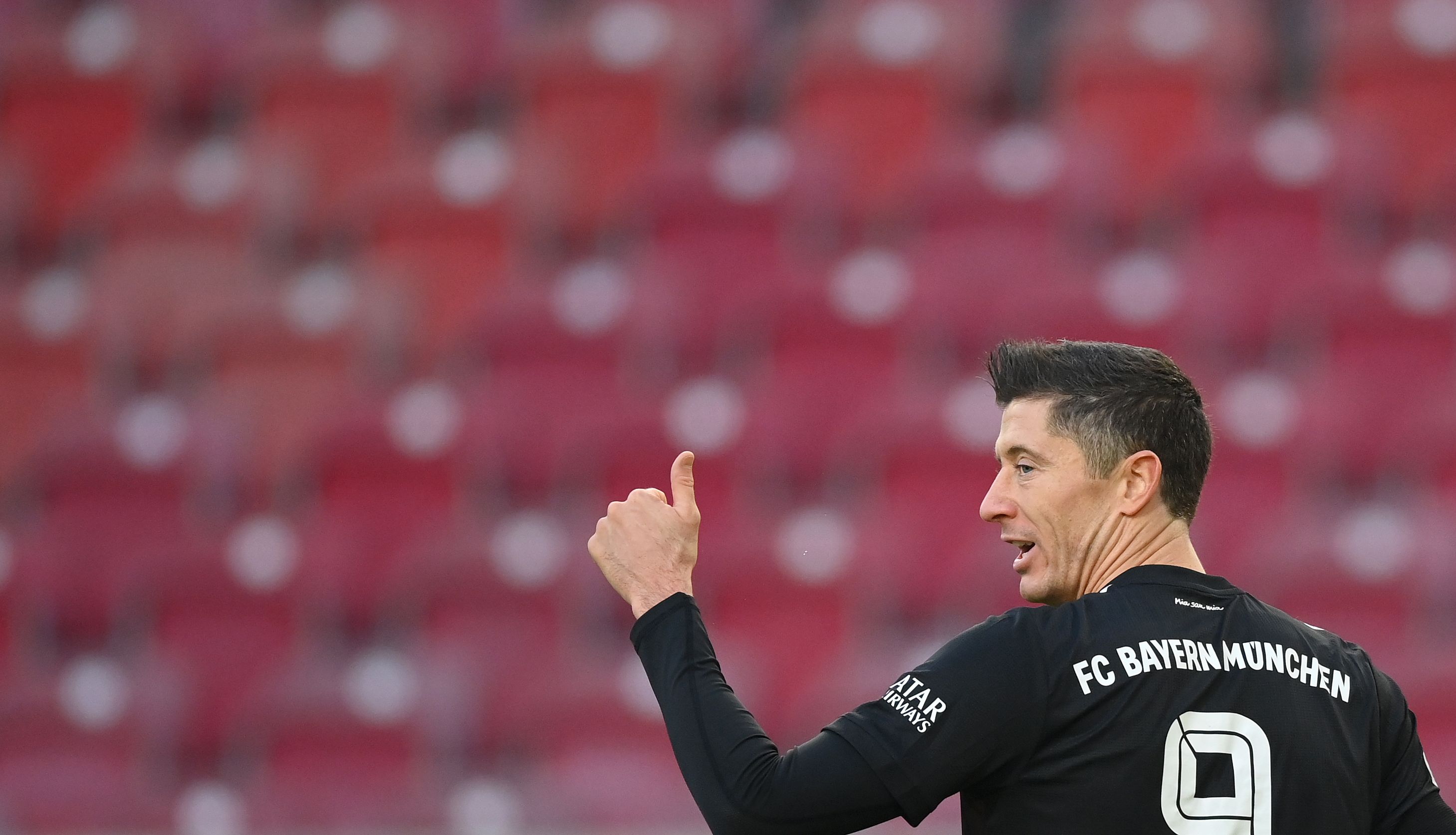 ⚽️ European soccer Saturday:
Manchester United at West Ham (12:30pm, NBC): West Ham (fifth place) haven't finished better than seventh in the EPL since 1999; Man U (ninth) have never finished worse than seventh.
RB Leipzig at Bayern (12:30pm, ESPN+): The Bundesliga's top two teams match up at the quarter-season mark.
Real Madrid at Sevilla (10:15am, beIN): A top-five La Liga matchup.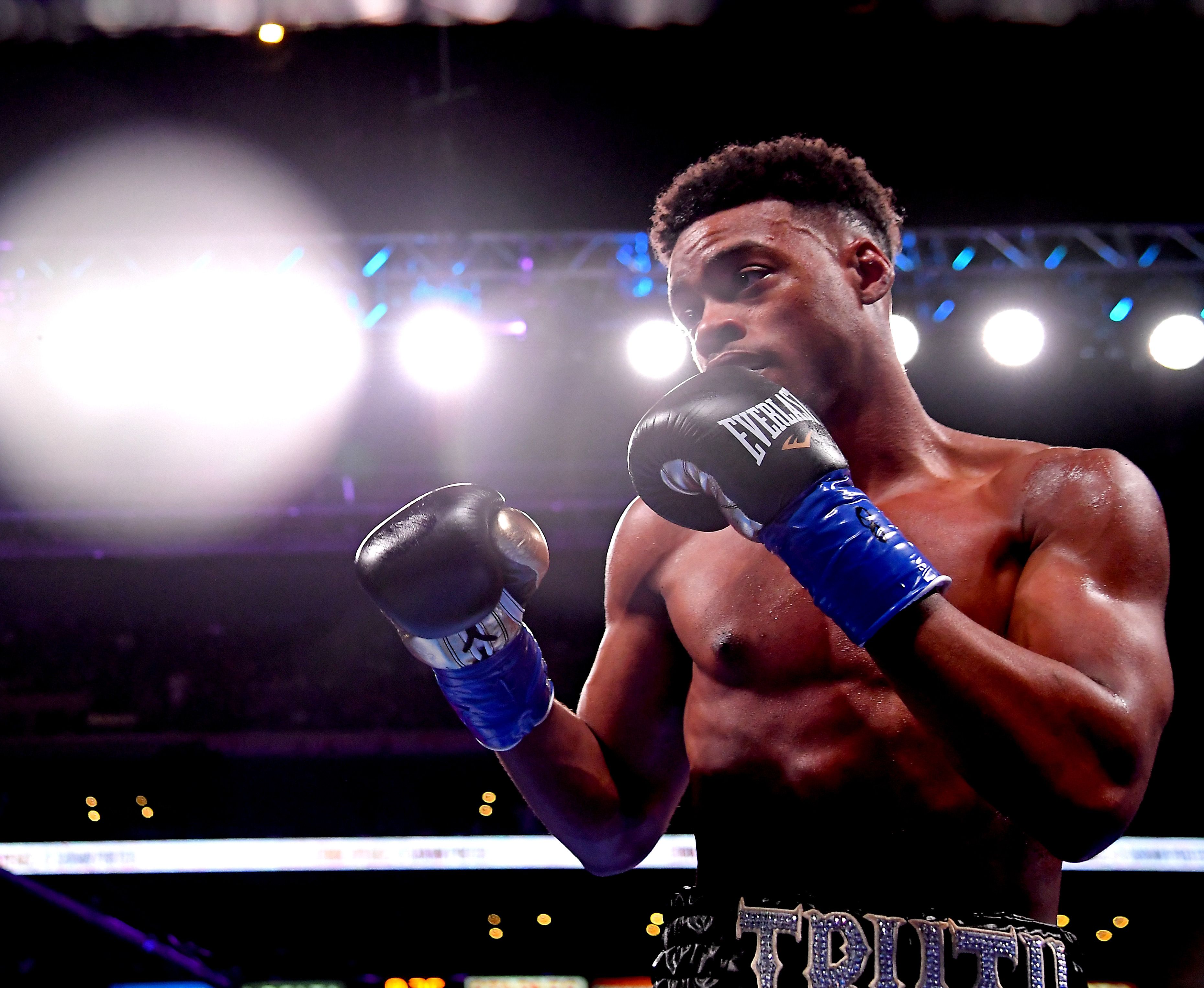 🥊 Boxing:
Danny Garcia vs. Errol Spence Jr. (Saturday, 9pm, Fox Sports PPV): Spence will try to defend his welterweight title in his first bout since a life-threatening car crash last fall. Intriguing enough for you?
5. 📊 By the numbers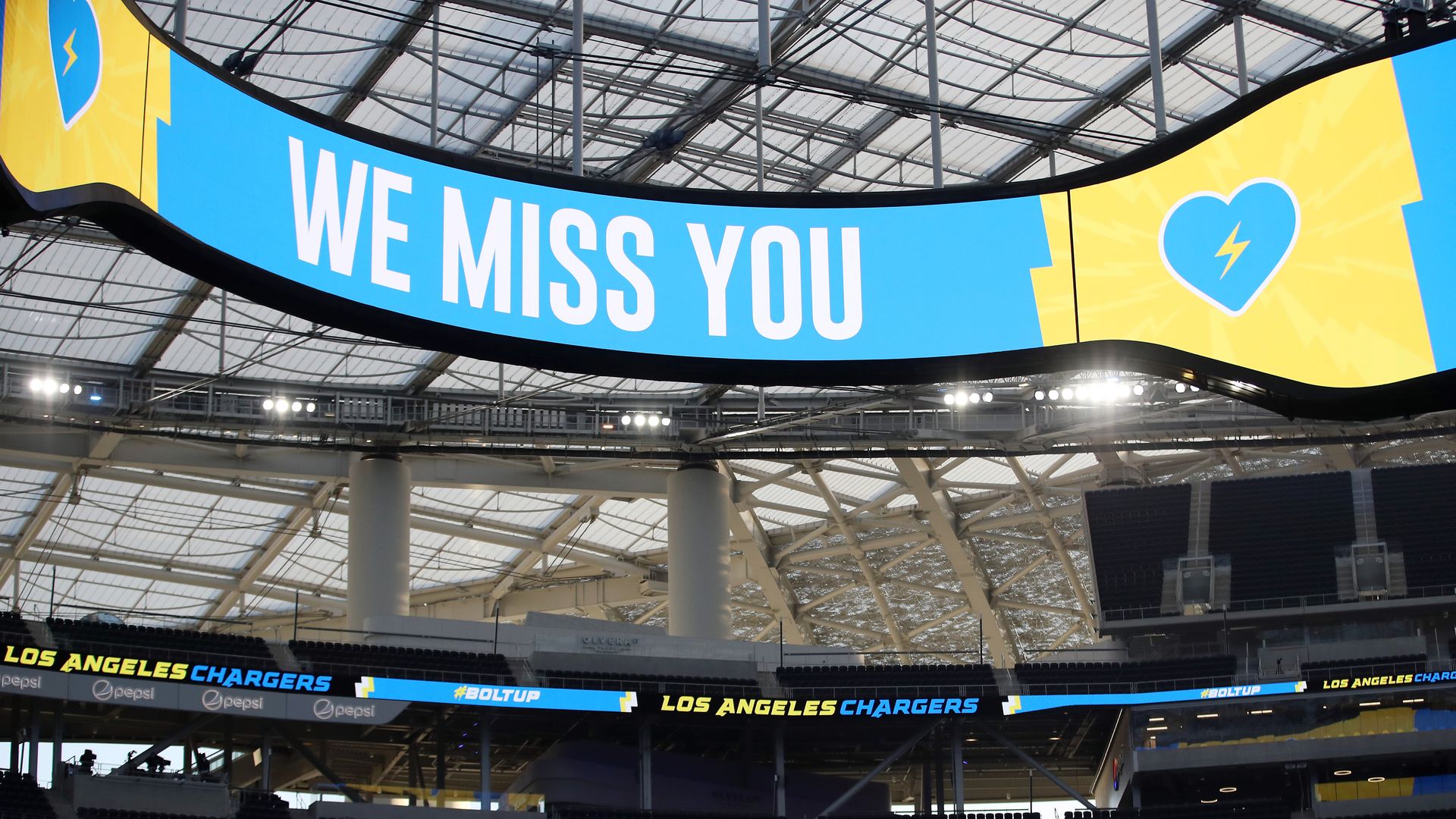 🏟 51.4% at home: With most stadiums empty and the rest at very limited capacity, NFL home teams this season are just 90-85-1. That's the lowest home winning percentage in the league since 1972.
😷 48 positives: In the first testing cycle among 546 NBA players who've returned to their home markets, 48 tested positive (8.7%). For comparison, in June's return-to-market testing cycle before heading to the bubble, the rate was 5.3%.
🏀 Four-team lottery: The WNBA draft lottery is tonight, comprising the four teams with the worst cumulative record in the past two seasons. The Liberty have the best odds to land the top pick, followed by the Dream, Wings and Fever.
💰 Five years, $190M: As expected, Anthony Davis re-signed with the Lakers, earning just the fourth, $100 million contract in franchise history (Kobe Bryant, Shaquille O'Neal, LeBron James). He and James will have at least the next three years to win another ring (or two, or three, or ...).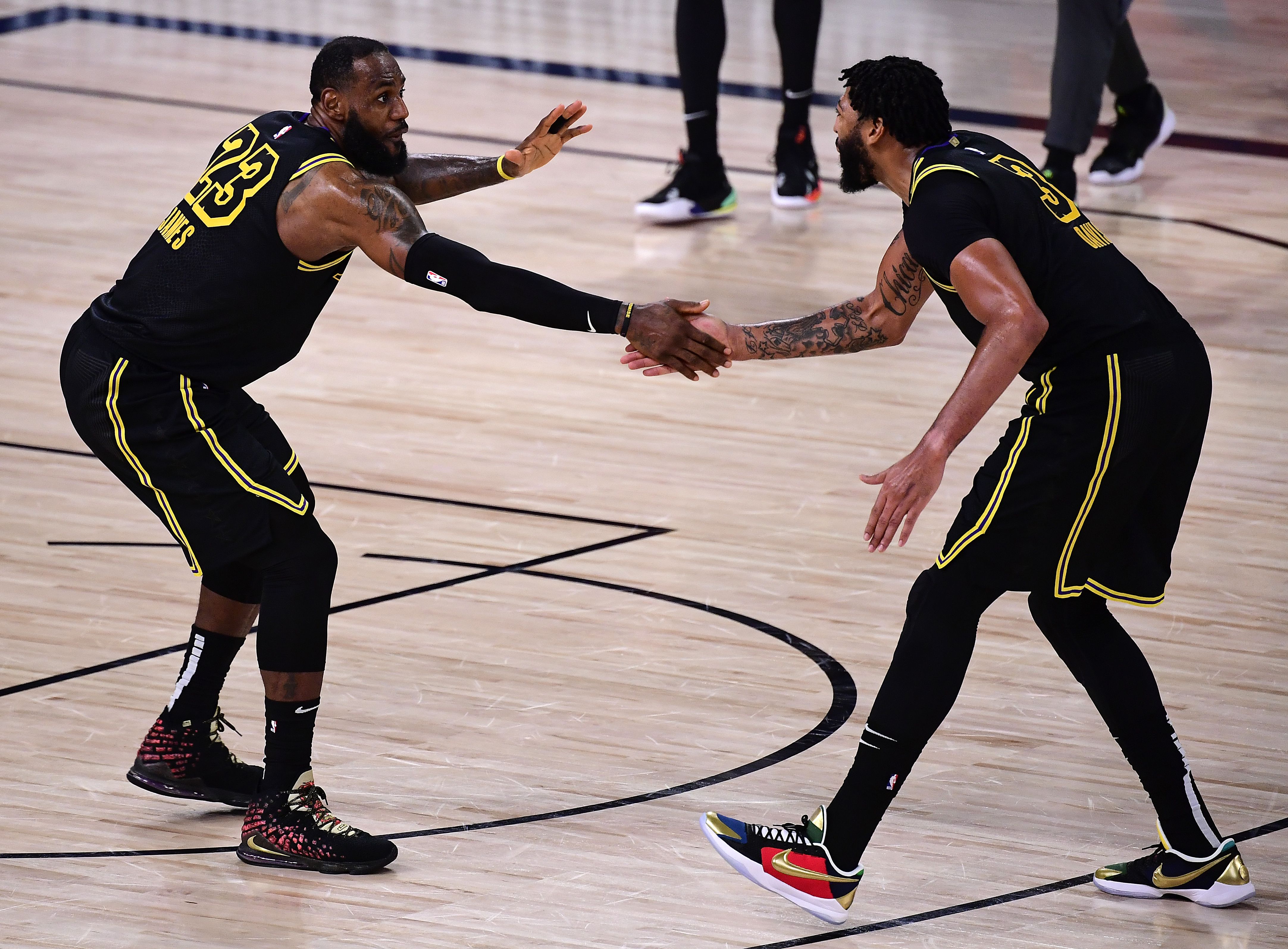 6. 🇲🇽 Field trip: Playa del Carmen
Thanks for choosing Axios Airlines. We'll be traveling to a new destination each morning this month. Sit back and enjoy the flight.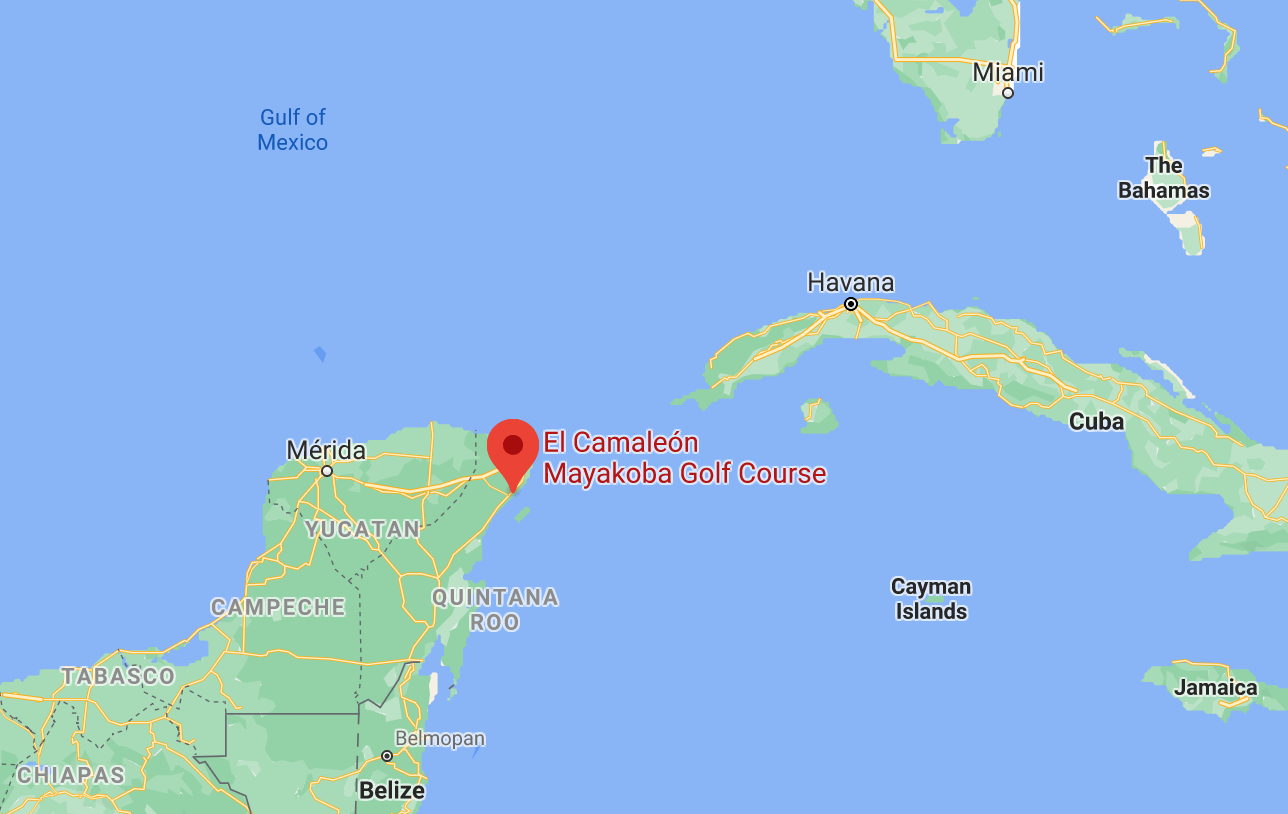 Location: El Camaleón Golf Club
Coordinates: 20.6864°N, 87.0274°W
Welcome to Playa del Carmen, a rapidly-growing town on Mexico's Yucatán Peninsula, which this weekend hosts the PGA's Mayakoba Classic.
Chichén Itzá: It's a bit of a drive (two hours inland), but worth the trek to see one of the most well-maintained ancient Mayan cities.
Cenote (SEI-NO-TAY): On your way back from the ruins, stop at one of Mexico's 6,000 cenotes — naturally-occurring groundwater pools — to cool off. (I swear I'm not paid by their tourism board; I've just done both of these things and they make for a delightful one-two punch.)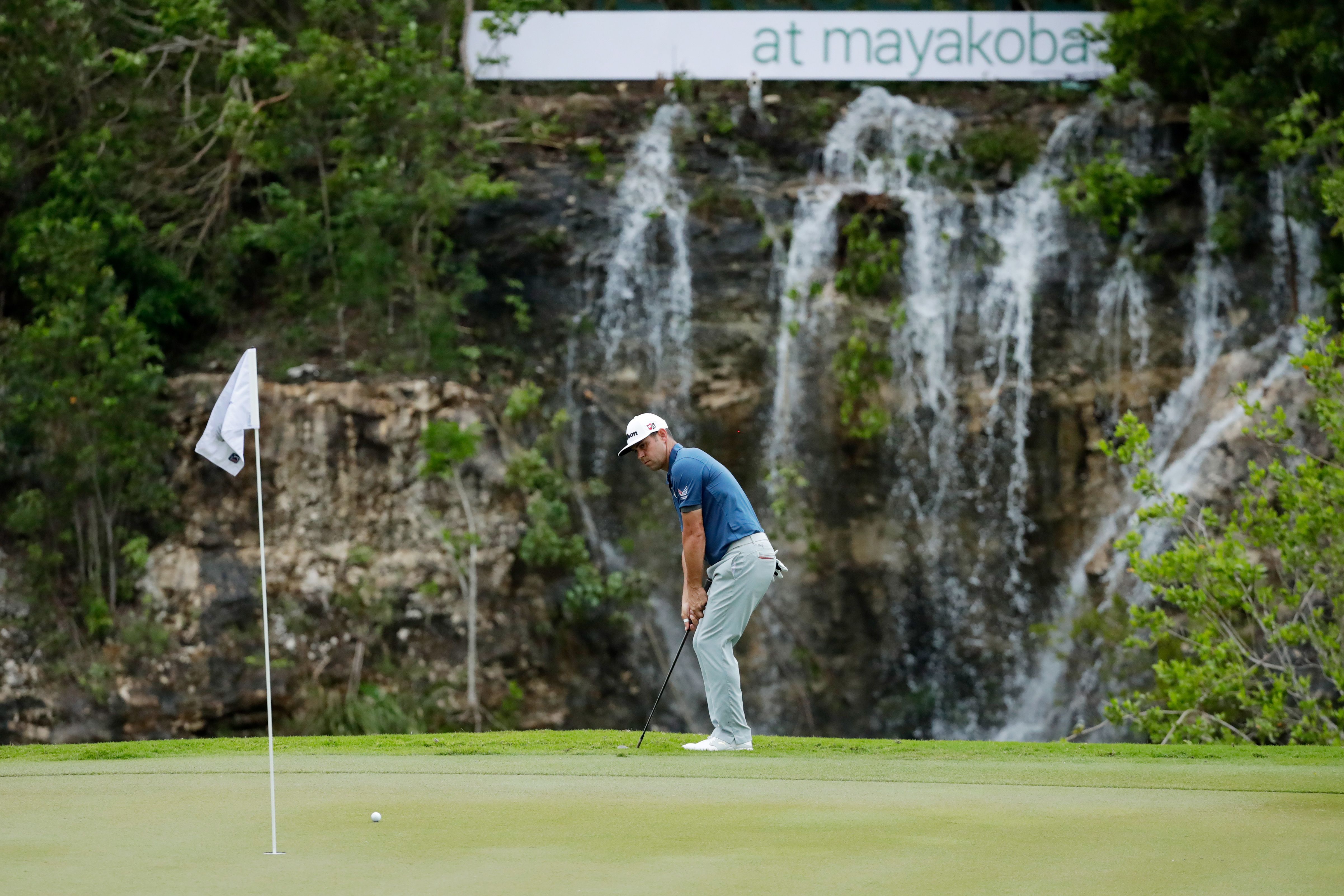 The tournament debuted in February 2007, marking the first time Mexico hosted a PGA Tour event this century.
The course: Designed by Greg Norman, the 7,100-yard par-71 incorporates its surroundings beautifully, making for a particularly diverse layout that favors finesse over power.
The field: Not everyone made the trip, but it's loaded with top players like Justin Thomas (No. 3), Brooks Koepka (No. 12) and Daniel Berger (No. 13).
Fast facts: Brendon Todd (tied for fifth at -4 after 18 holes) is the defending champ, while Matt Kuchar (not playing) holds the tournament record (-22). Full leaderboard.
7. 📽 New doc: "Tiger Woods: America's Son"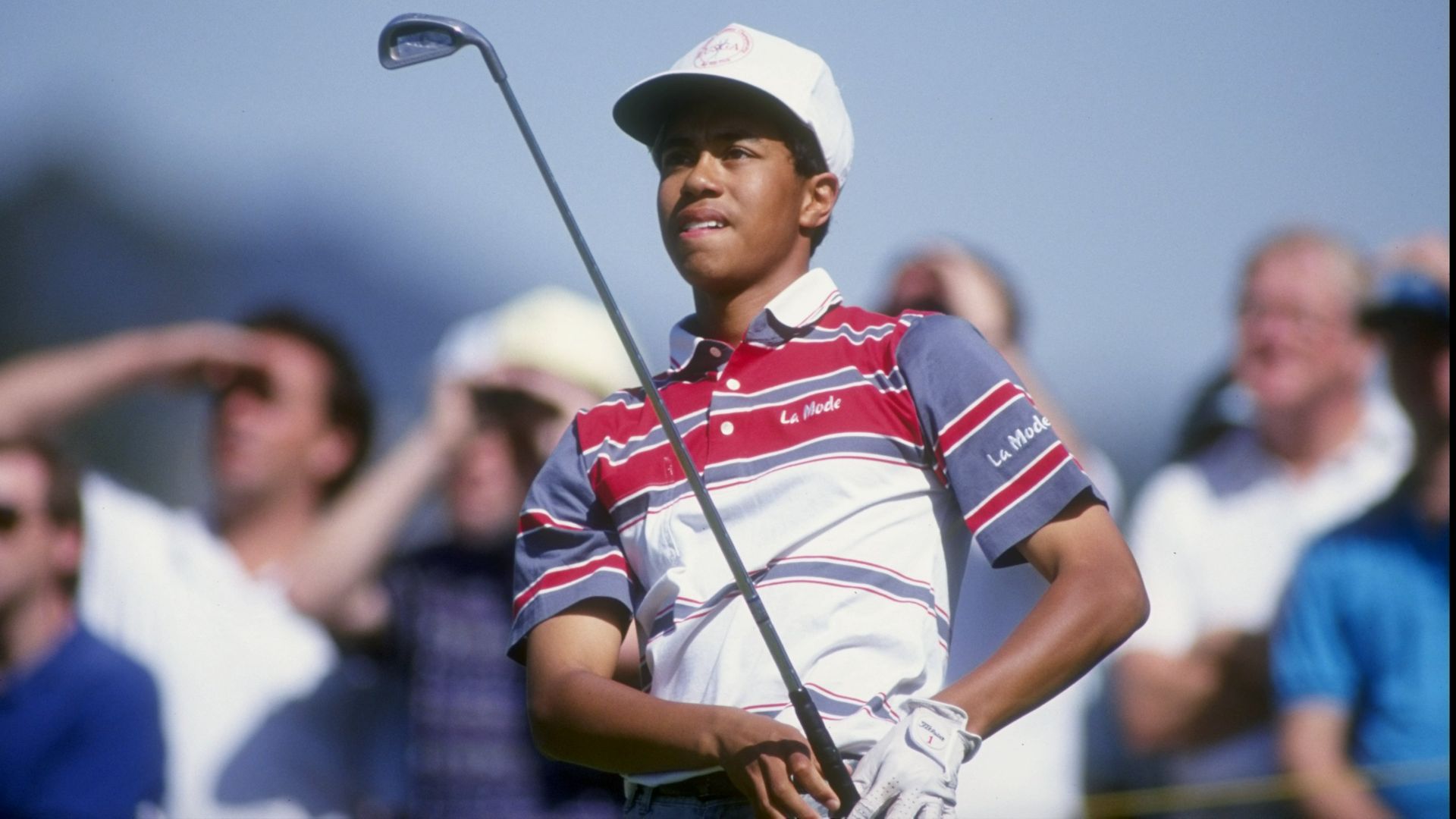 "Tiger Woods: America's Son," a new documentary from The Undefeated, premiered Sunday night on ESPN.
The big picture: The hourlong film explores Tiger's relationship to race, specifically regarding his desire to be seen mostly as a golfer, an athlete, an American.
In other words, it centers on his "reluctance to be a hero for Black America," as The Undefeated's Farrell Evans wrote.
Some people feel it's his duty to do more, while others believe the very definition of progress is that he shouldn't be expected to shoulder that burden the way those who came before him did.
The bottom line: The words "in this country, if you look Black — you are Black" echo at the end of the trailer. But it's on Tiger, and only Tiger, to decide what exactly that means to him.
How to watch: The stream is oddly still not live on ESPN+ due to some technical difficulties. I wanted to write this Monday, kept waiting until the stream got fixed and now here we are.
For now, watch the trailer and keep an eye on ESPN+ for the full doc to drop.
Coming up: HBO has a longer, broader documentary simply called "Tiger," which releases early in the new year. Watch the trailer.
8. Dec. 4, 1961: 🥊 Patterson's last title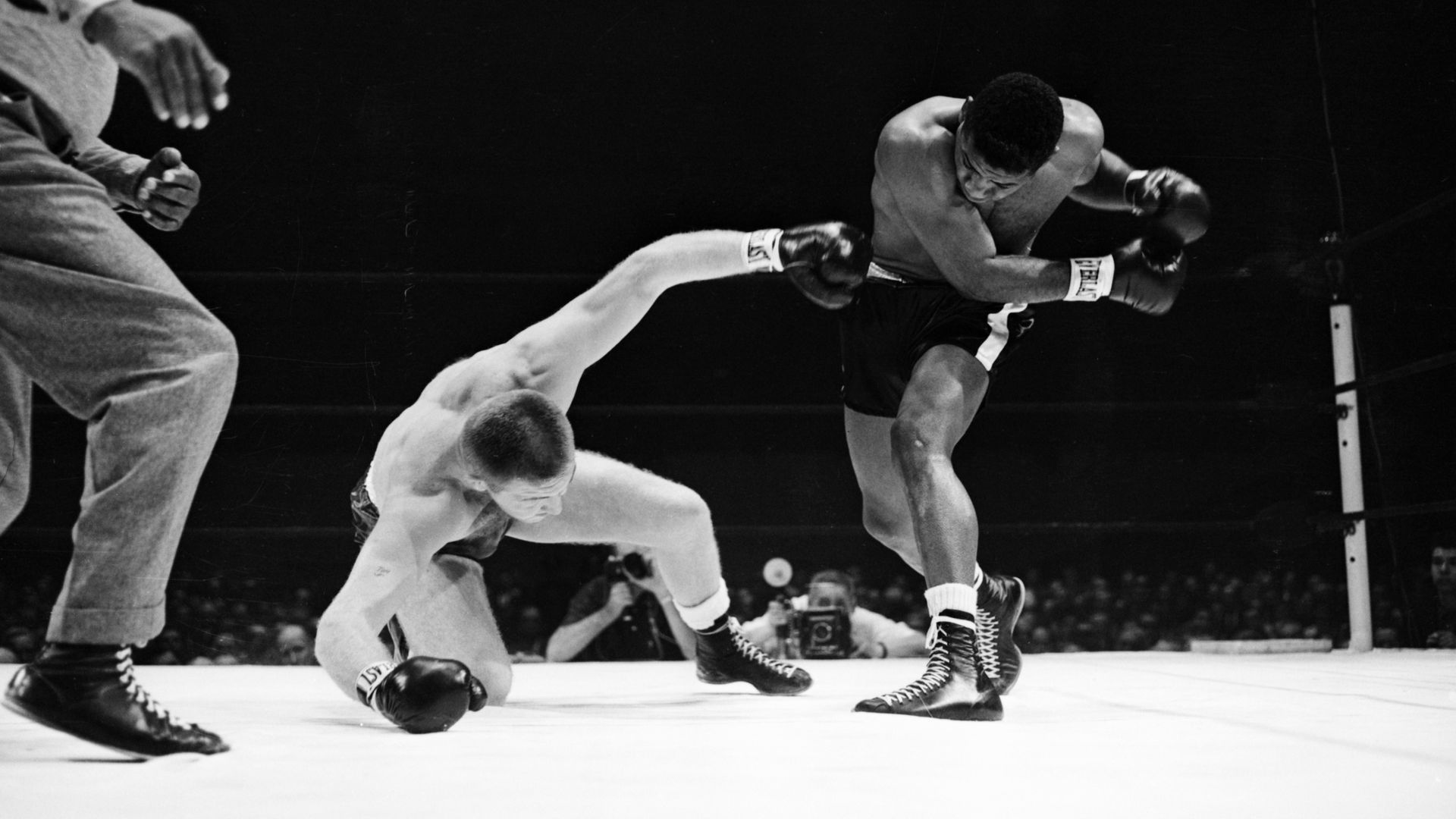 59 years ago today, Floyd Patterson knocked out Tom McNeeley in the fourth round to retain his heavyweight title one final time.
The backdrop: In 1956, a 21-year-old Patterson became the youngest heavyweight champion ever, knocking out Archie Moore in the fifth round.
Through 1959, he successfully defended that title four times before finally getting knocked out by Swedish boxer Ingemar Johansson.
Yes, but: In 1960, Patterson defeated Johansson to regain the title, setting up a long-awaited bout with Sonny Liston.
The aftermath: Liston beat him in consecutive matches, and Patterson lost each of his final three title bouts through his retirement.
🎥 Watch Patterson vs. McNeeley (YouTube)
9. ⚽️ MLS trivia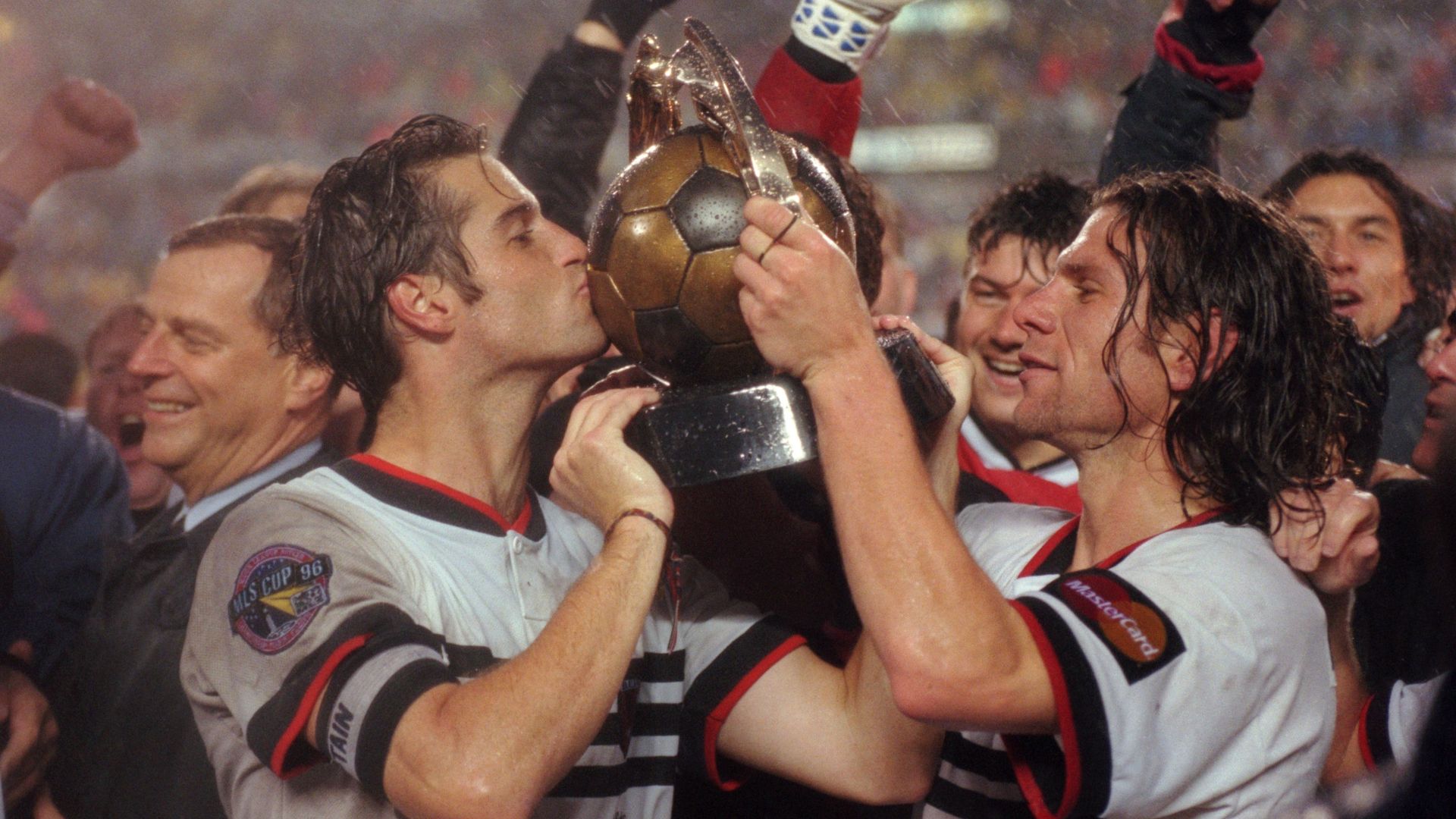 D.C. United played in each of the first four MLS Cups, winning three, including the inaugural championship in 1996.
Question: Who beat them in that fourth Cup?
Hint: The team still exists, but this was their only title.
Answer at the bottom.
10. 💪🏼 DiDi Richards, "a walking miracle"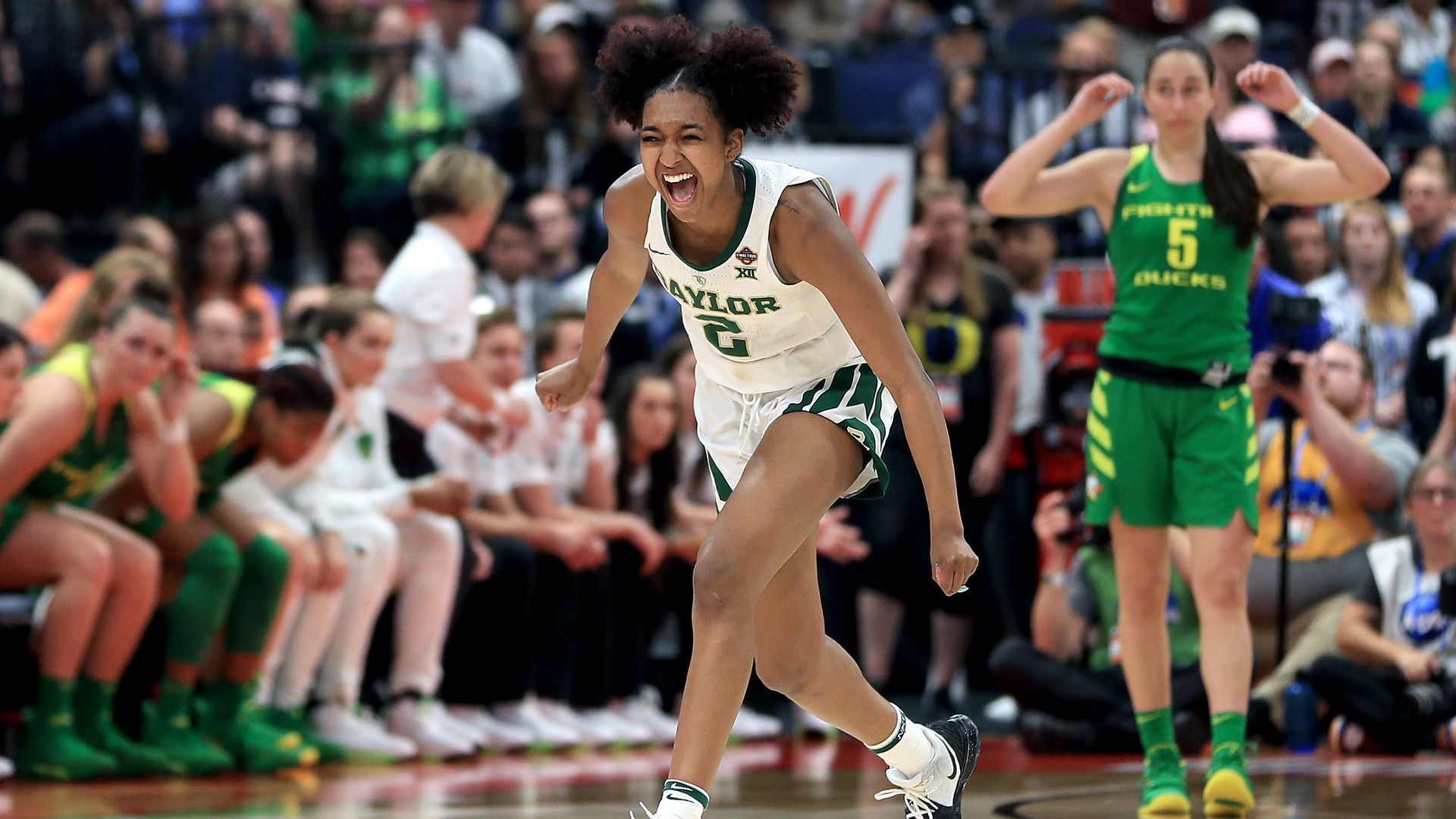 41 days ago, Baylor senior guard DiDi Richards — last year's national defensive player of the year — collided with a teammate at practice, hit the ground hard and passed out.
When she came to, she couldn't move her legs.
The spinal cord injury caused temporary paralysis, and at the time doctors didn't know how long it would last or how serious it would be.
But three days ago, Richards took the court in Baylor's 67-62 win over USF, playing 30 minutes and filling up the stat sheet while she was at it (4 pts, 3 reb, 7 ast, 2 stl, 1 blk).
And on Sunday, she'll suit up again alongside her Lady Bears teammates as they face No. 16 Arkansas on the road (6pm, ESPN2).
Go deeper: "A walking miracle" (ESPN)
Have a great weekend,
Jeff "DiDi's a legend" Tracy
Trivia answer: Chicago Fire (1998)