Axios Sports
January 19, 2023
👋 Good morning! Happy Thursday from Paris, where I've already had breakfast and lunch. Time zones, man.
Today's word count: 1,346 words (5 minutes).
Let's sports...
1 big thing: 🏀 The NBA's points explosion
The NBA is experiencing a points explosion amid the most prolific offensive environment in half a century, Axios' Jeff Tracy writes.
By the numbers: Scoring is way up this season at both the team and individual level.
Points per game: Teams were averaging 114.1 points per game entering Wednesday, the highest mark since the 1969-70 season.
20-point scorers: 43 qualified players are averaging at least 20 points per game. The all-time record is 31.
40-point games: A player has scored 40+ points on 106 separate occasions already, including 24 times this month alone. The record of 137 such games (2018-19) is set to be demolished.
50-point games: The 50-point mark has been hit 16 times, on pace to break the record for most in a non-Wilt Chamberlain season (23 in 2019-20).
The big picture: Scoring and offensive efficiency have been steadily rising for years thanks largely to the three-point revolution.
Teams are making (12.3) and taking (34.3) nearly twice as many threes per game this season as they did just a decade ago (6.4 and 18.4).
Yes, but: Three-point volume is actually down slightly over the past two seasons, so that can no longer be the simple explanation for what's happening.
Between the lines: One theory that could explain the scoring surge is that (a) the NBA has never had more talent, and (b) that talent has never been used at such a high rate, notes Sportico's Lev Akabas.
Small-ball lineups mean fewer rim protectors, making it easier for those high-usage stars to score at the rim or get fouled. To wit, free throw attempts are at their highest mark in a decade.
Leaguewide pace (possessions per 48 minutes) is also up from last season, so players and teams simply have more scoring opportunities.
Plus: You can't discount what's happening — or, in this case, not happening — on the other side of the ball.
"Transition defense is at an all-time low in this league," Warriors coach Steve Kerr said recently.
"I think the game has gotten really loose and the players are so talented, it's made for a lot of big scoring nights."
2. 🏈 Chart du jour: Market mismatch
The NFL playoffs have a major market mismatch: The NFC's four markets contain nearly five times as many homes as the AFC's, Jeff writes.
The NFC's four remaining markets, comprising 16.5 million homes, are all among the conference's eight biggest.
The AFC's four remaining markets, comprising 3.4 million homes, represent four of the conference's five smallest markets.
3. 🇫🇷 Daily update: Kendall in Paris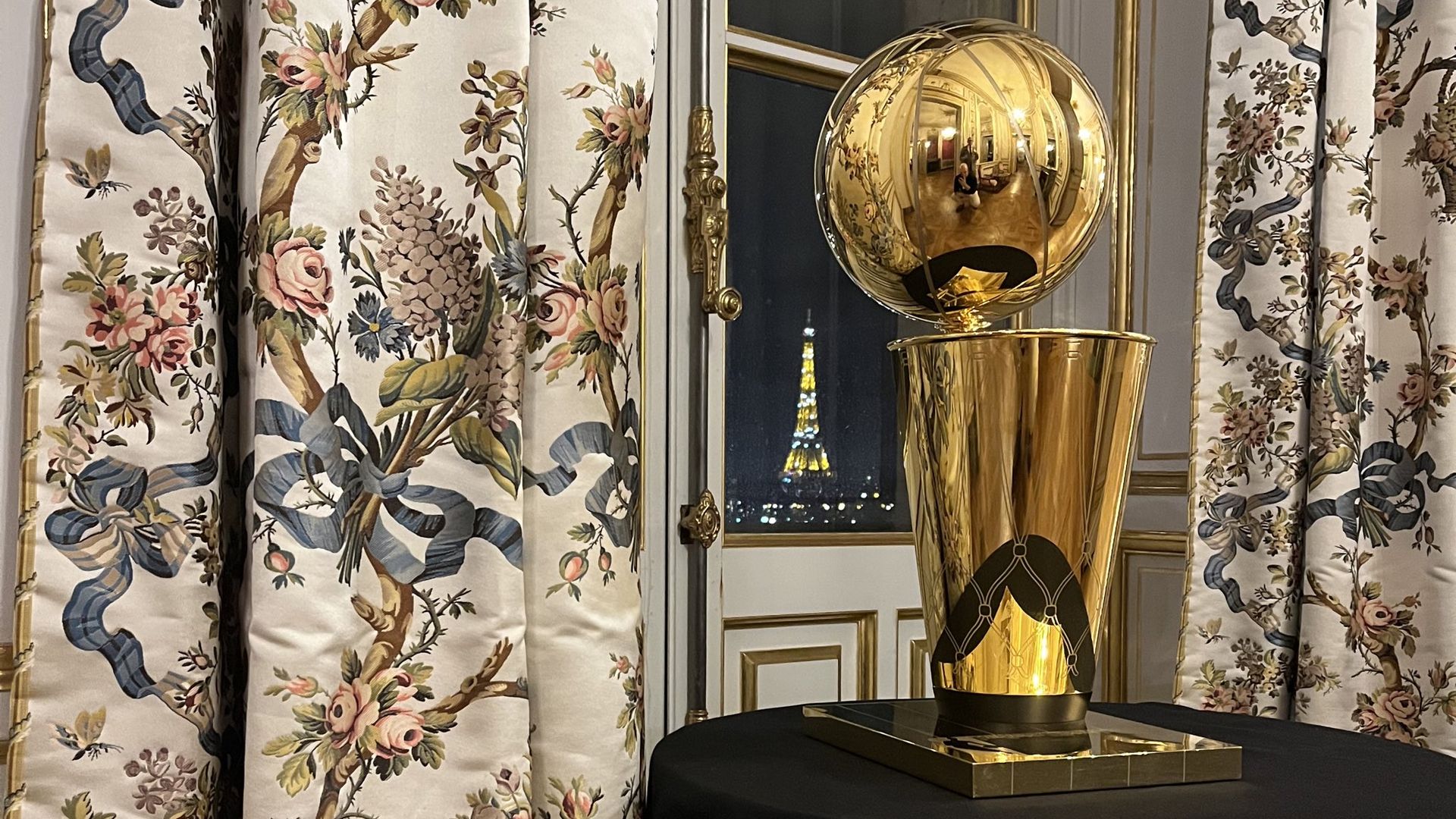 On Wednesday, I had the chance to attend a reception to honor European basketball and celebrate the NBA's international growth.
Adam Silver was there (he says he loves Axios!), along with a bunch of former NBA players/coaches and Denise Campbell Bauer, the U.S. ambassador to France.
The event was in the hotel that served as the home of the American Administration of the European Recovery Program, better known as the Marshall Plan, post-World War II.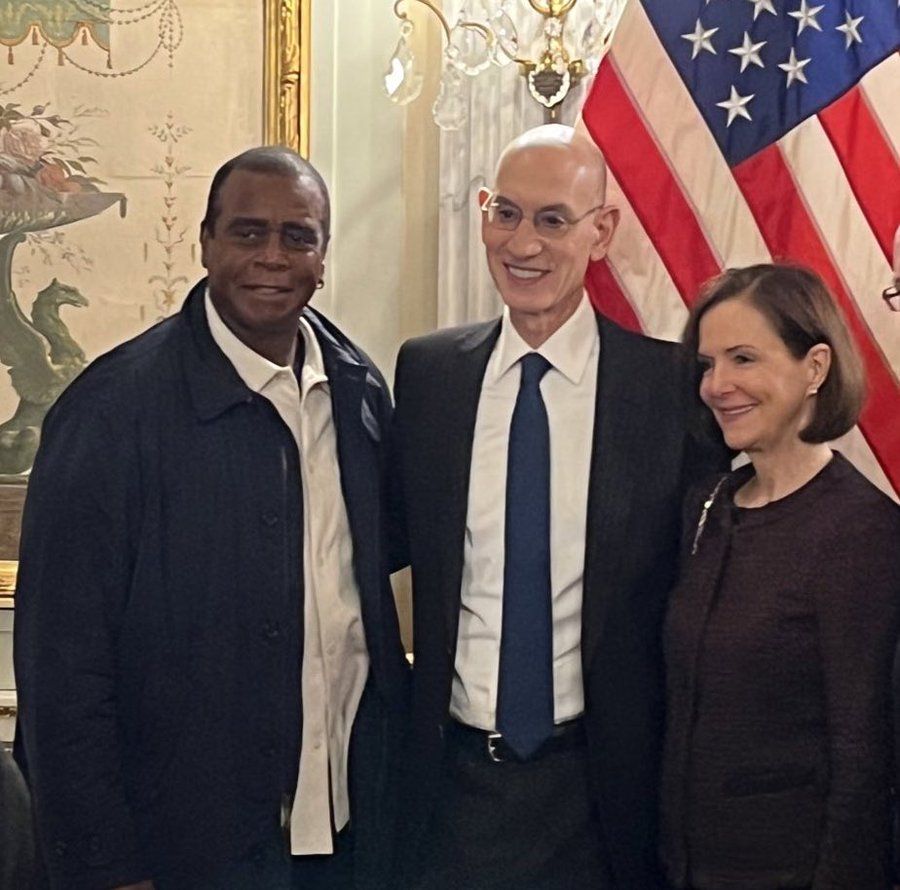 The big picture: The NBA has become an increasingly global league this century — just look at recent MVP winners (Giannis Antetokounmpo, Nikola Jokić) and this year's favorites (those two, plus Luka Dončić).
This is no accident, and Wednesday's event was full of the people who have helped make it happen — from league ambassadors to those who operate the NBA Academy.
Wild stat: When Michael Jordan's Bulls came to Paris 25 years ago, there were 29 international players in the NBA. This season? 120 players from 41 countries, representing roughly a third of the league.
Meanwhile, in Paris … I have a few days here ahead of Thursday's game thanks to Hotels.com.
That has enabled me to explore the city and get a feel for the energy surrounding this event.
This week is Fashion Week, so there's a lot going on. And today, there will be a nationwide strike, shuttering schools and halting public transportation.
That could make it tricky for fans to get to the game. We'll see how it goes.
4. ⚡️ Lightning round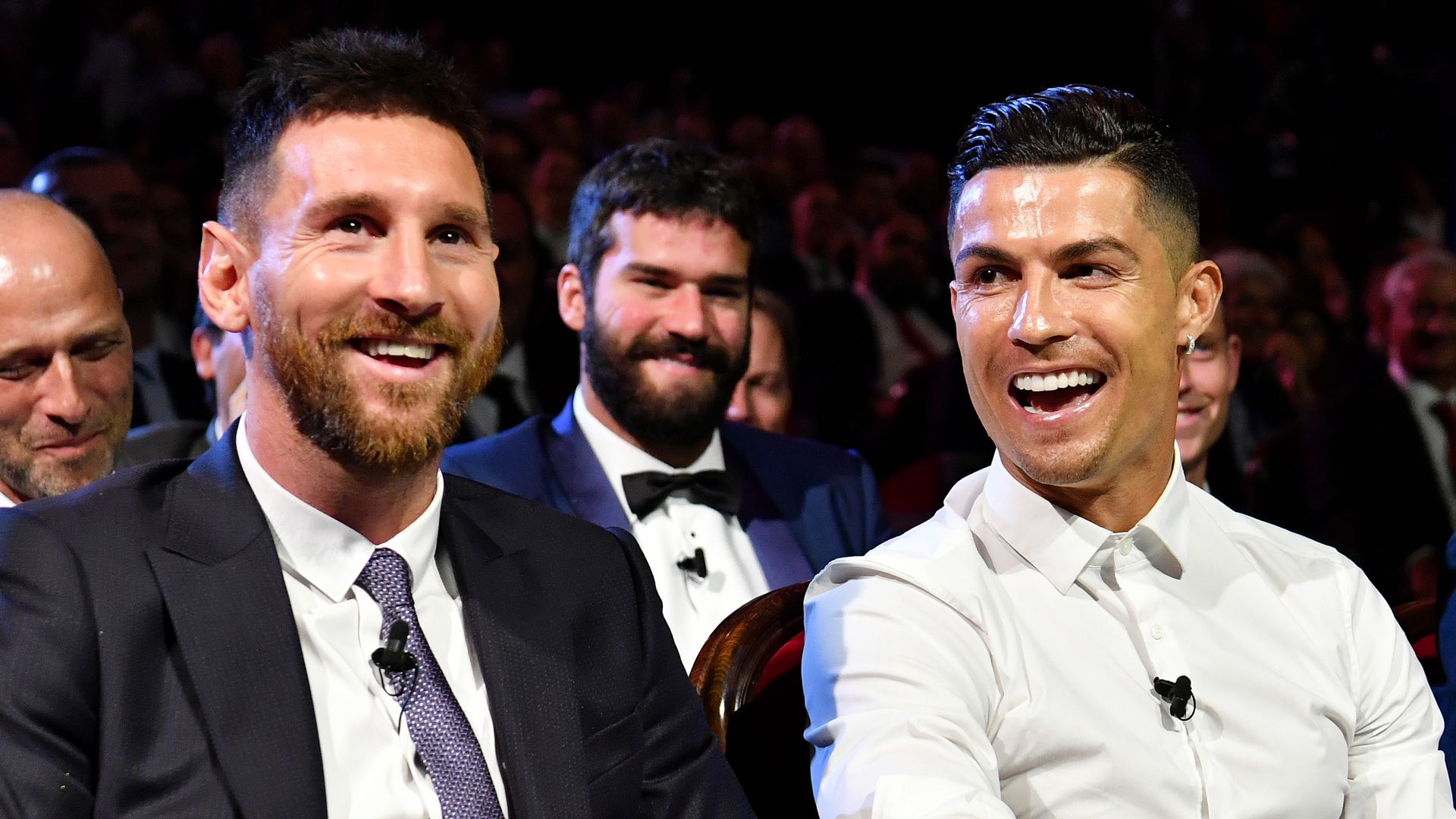 ⚽️ $2.6 million ticket: A soccer fan has paid $2.6 million for a VIP ticket to see Cristiano Ronaldo and Lionel Messi go head-to-head today in a friendly in Saudi Arabia. He'll also get to meet them.
🏈 Hamlin's recovery: Damar Hamlin has begun spending time at the Bills facility as he continues his road to recovery. You love to see it.
🏒 500 goals: Steven Stamkos joined the NHL's 500-goal club on Wednesday, becoming the third active member alongside Alex Ovechkin and Sidney Crosby.
5. 🎾 Aussie Open: American takedowns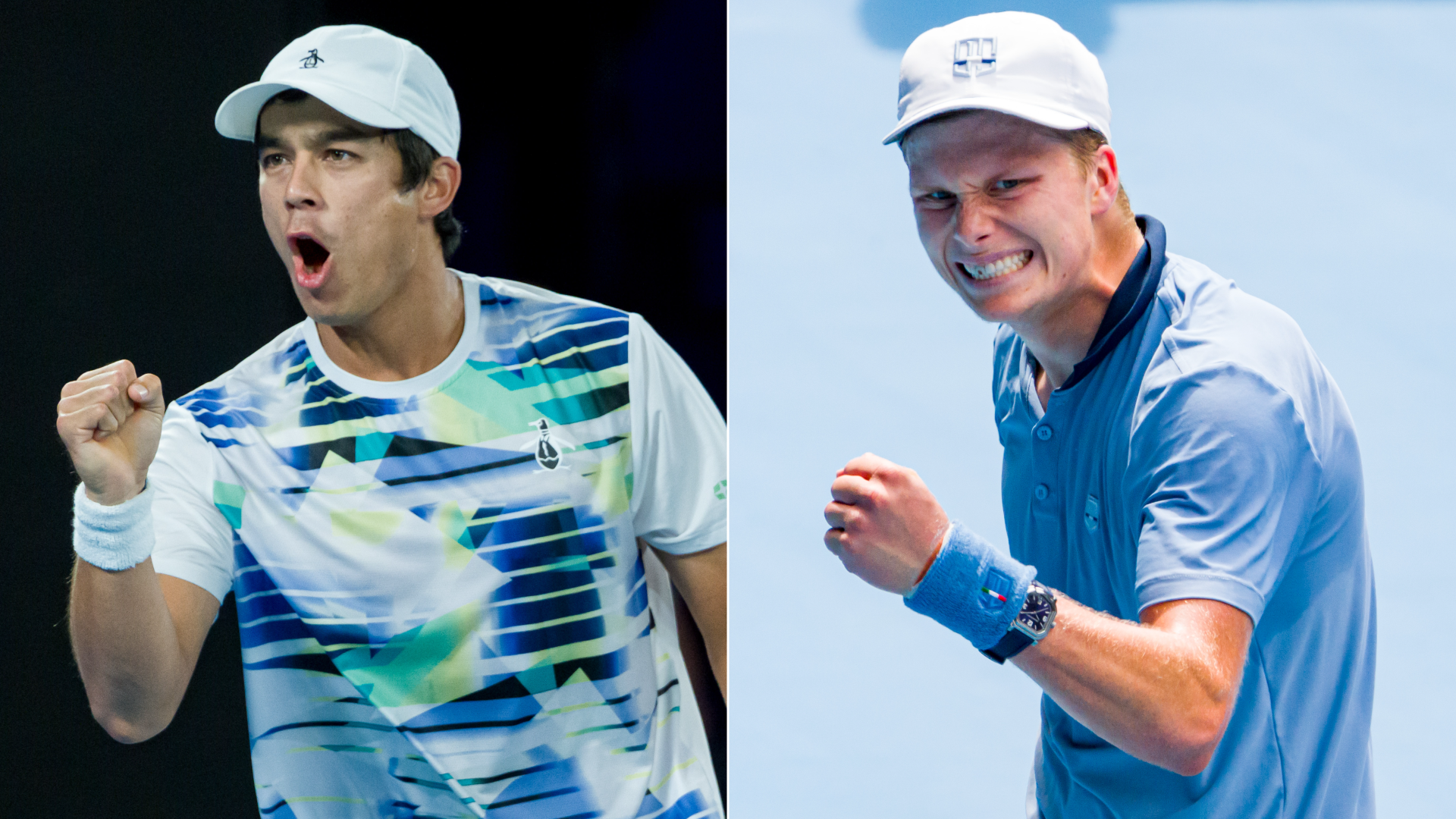 The top two men's seeds have been eliminated from the Australian Open — both falling victim to Americans.
Mackenzie McDonald knocked off No. 1 Rafael Nadal on Wednesday.
Jenson Brooksby knocked off No. 2 Casper Ruud on Thursday.
The big picture: McDonald and Brooksby are the sixth pair of American men to defeat the top two seeds at a major in the Open Era (since 1968), per ESPN.
The other instances:
1994 French Open: Jim Courier and Aaron Krickstein
1991 French Open: Jim Courier and Andre Agassi
1983 U.S. Open: Jimmy Connors and Bill Scanlon
1979 U.S. Open: John McEnroe and Roscoe Tanner
1976 Wimbledon: Vitas Gerulaitis and Roscoe Tanner
More from Melbourne … Coco Gauff beat Emma Raducanu in primetime, notching her 100th WTA win. She's still just 18 years old.
6. 🏀 The Big 12 is a gauntlet
Entering Wednesday, the 10 hardest remaining schedules in men's college basketball belonged to the 10 teams from the Big 12.
State of play: The Big 12 has nearly twice as many teams in the top 30 of the NET rankings as any other Power 6 Conference, and all 10 teams are in the top 72.
Big 12: Seven teams in the top 30 (average ranking: 27.8)
Big Ten: Four (55.9)
SEC: Four (70.4)
Big East: Four (77.1)
ACC: Three (106.4)
Pac-12: Two (95.2)
The intrigue: The Big 12 was supposed to be good this season (per usual) — but not this good. That's partly due to the rise of No. 13 Kansas State.
The Wildcats, who finished under .500 last season for the third straight year, were picked to finish last in the league.
Instead, rookie head coach Jerome Tang has them off to a 16-2 start, and they just beat No. 2 Kansas on Tuesday.
Looking ahead: Joe Lunardi's bracketology currently has seven Big 12 teams in the field and an eighth among the "first four out." If all eight get in, it'd be the highest percentage of teams in a league to ever go dancing.
7. 🏒 Historic start: Connor and Leon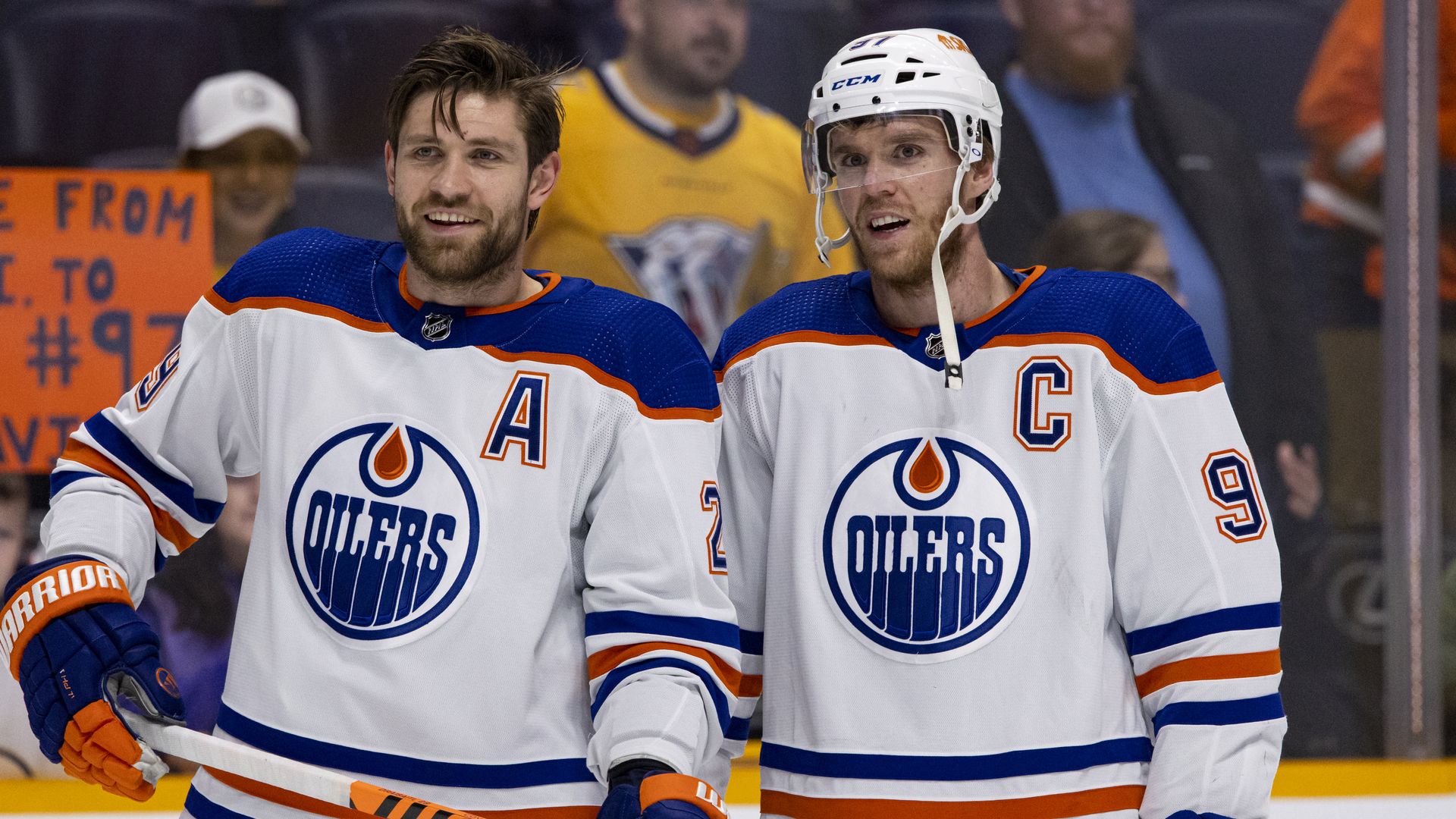 The Oilers' dynamic duo of Connor McDavid (84 points) and Leon Draisaitl (70 points) lead the NHL in points by a comfortable margin. The next closest is Nikita Kucherov with 64.
The big picture: They're the first teammates since Jaromir Jagr and Mario Lemieux in 1996-97 to both have 70+ points through 46 games.
The Oilers host the Lightning on national TV tonight (9pm ET, ESPN). Tune in.
8. 📺 Watchlist: NBA in Paris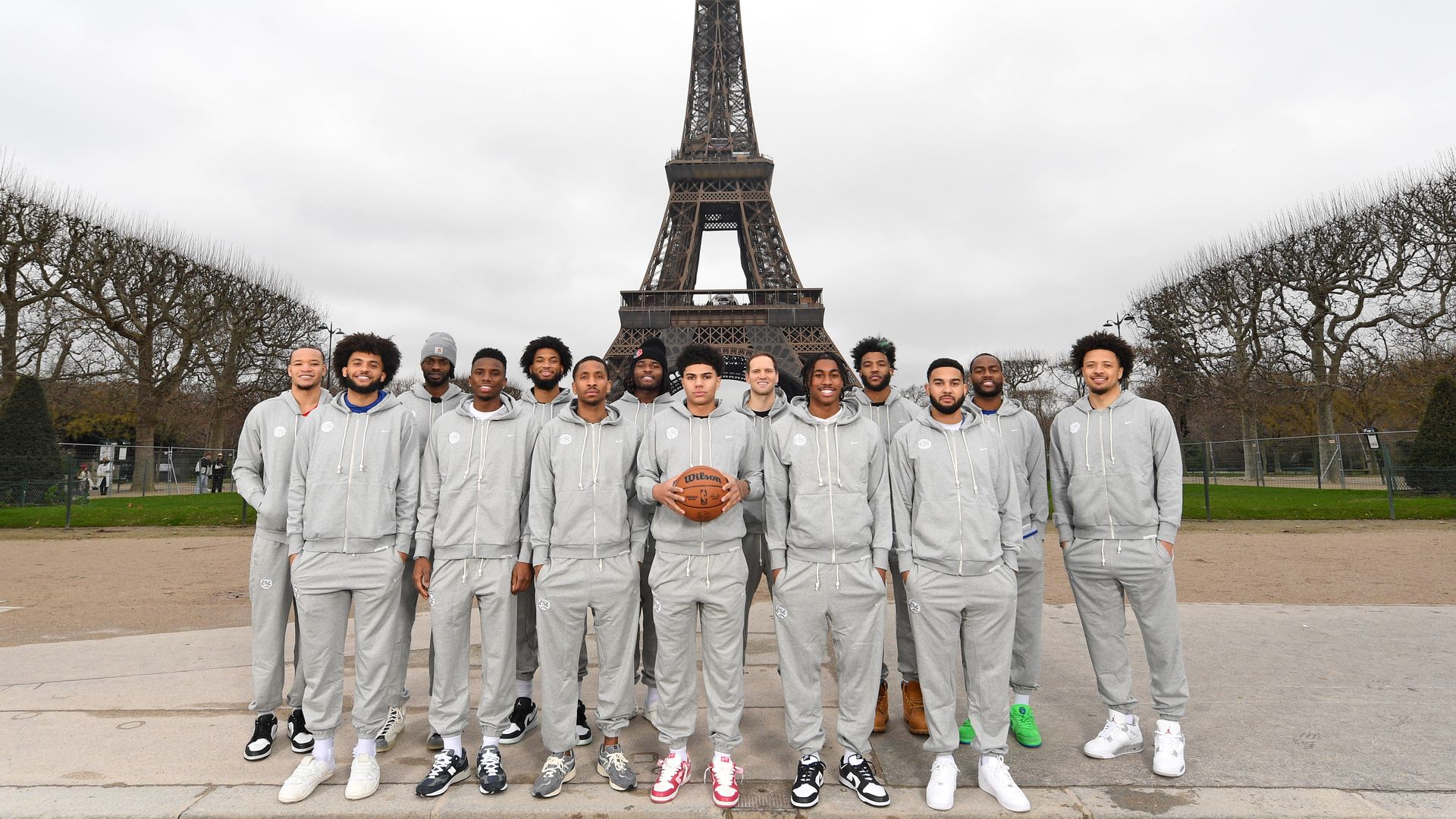 9. ⚽️ "Ted Lasso" trivia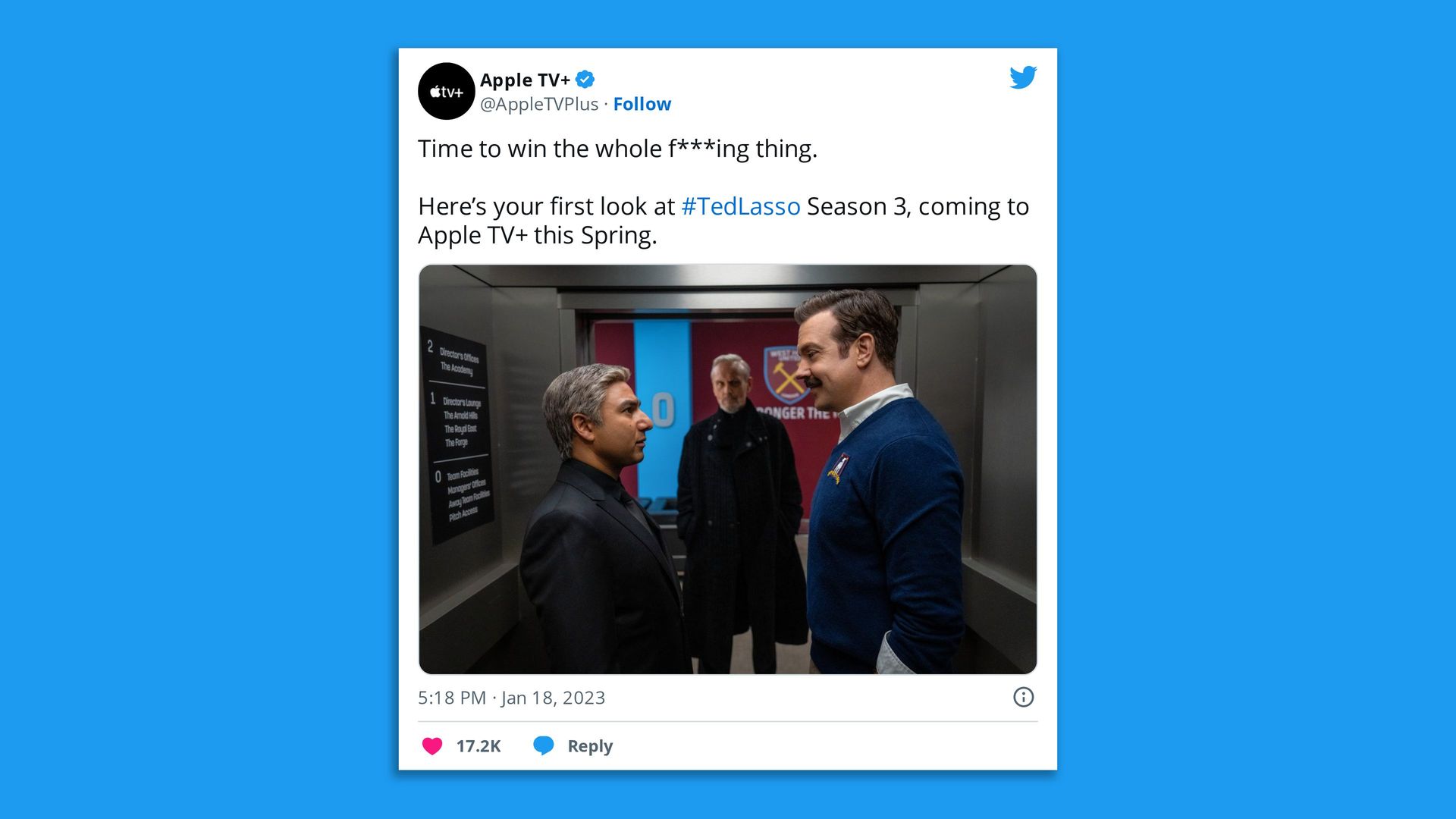 Season 3 of "Ted Lasso" will arrive this spring, Apple announced Wednesday with a tweet featuring Ted and his former assistant, Nathan Shelley.
Question: Which club hired Nate at the end of Season 2?
Hint: It's a real Premier League club.
Answer at the bottom.
10. ⛳️ 1 big bunker: 18-foot monster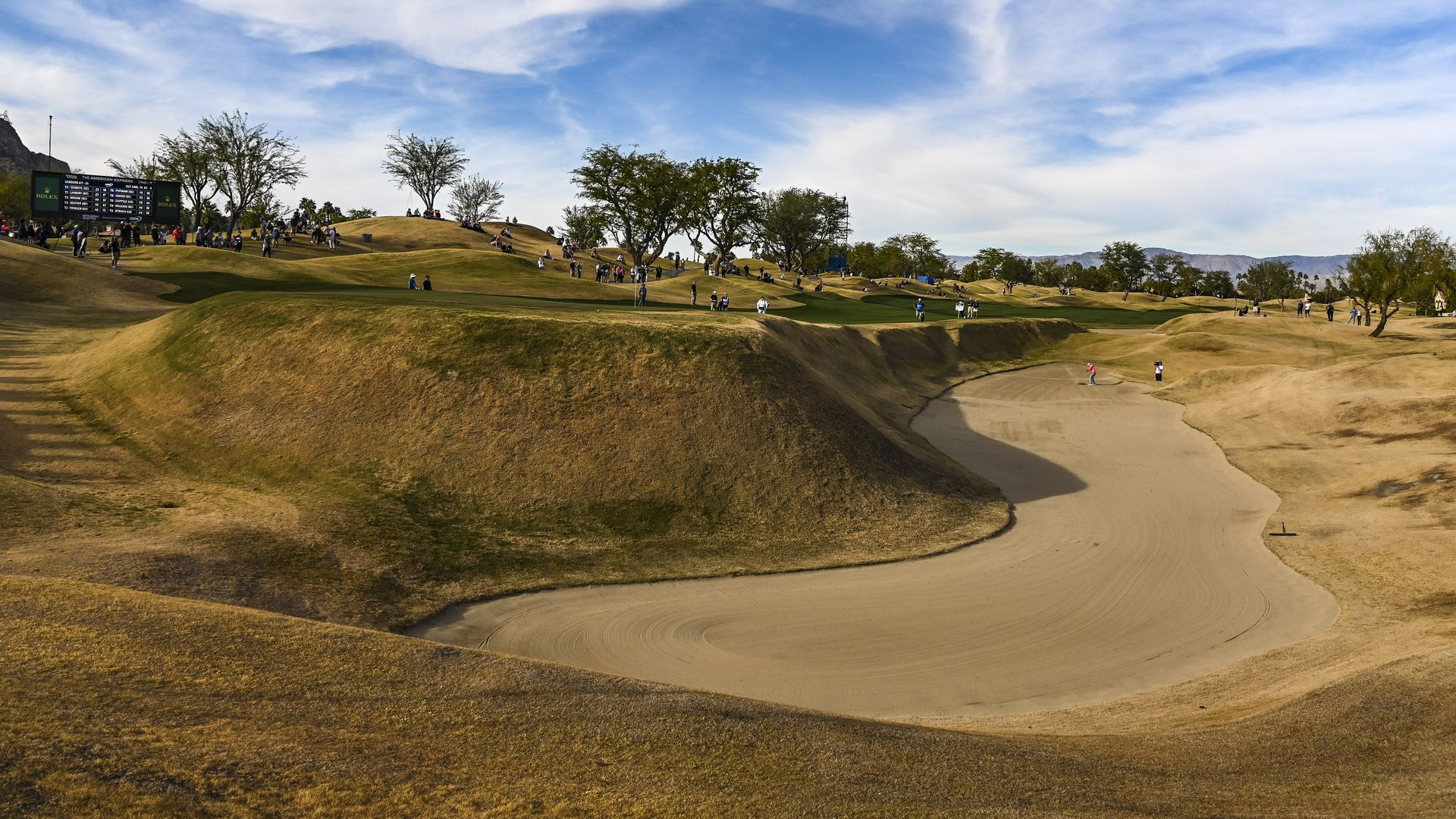 Have you ever had that nightmare where you're in a bunker and you can't get out?
Nightmare fuel: There's a massive, 18-foot-deep greenside bunker on No. 16 at PGA West's Stadium Course, host of this week's American Express. So massive, in fact, that you can slide down into it.
Talk tomorrow,
Kendall "Has eaten way too much bread" Baker
Trivia answer: West Ham United
🙏 Have a great day! Follow us for more (@kendallbaker and @jeffreytracy). Friends can sign up here. Thanks to Carolyn DiPaolo for copy edits.