Axios Sports
October 11, 2022
👋 Good morning! Welcome back from the long weekend. In case you're wondering, Kendall will be back tomorrow.
Today's word count: 1,472 words (6 minutes).
Let's sports...
1 big thing: 🏈 Beasts of the East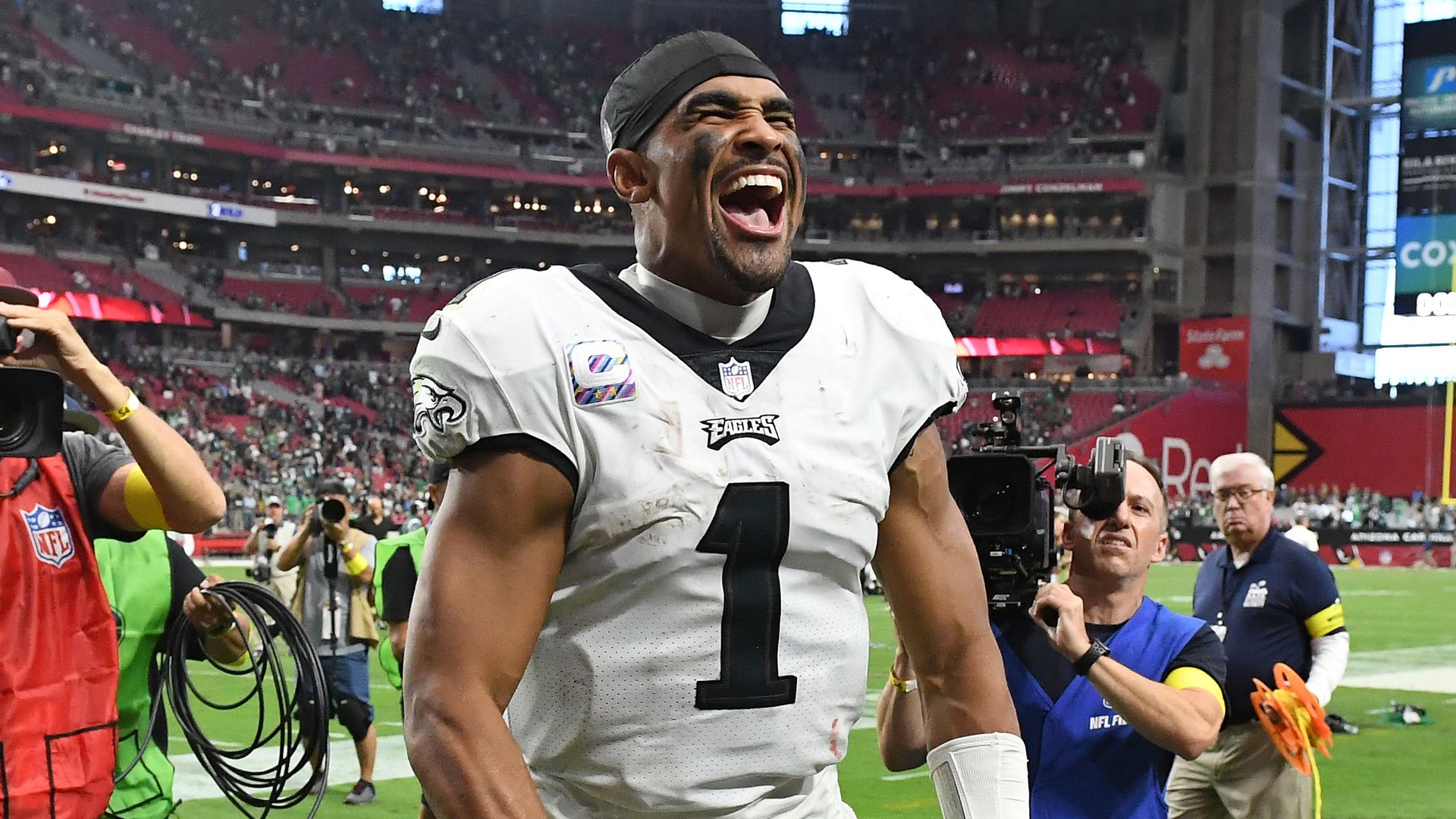 The NFC East has spent years as the NFL's punching bag, but after three more wins on Sunday its 14-6 record is the best among all divisions.
The big picture: This is just the fourth time since 2002 — when the NFL expanded to eight divisions — that any division has had three teams with at least four wins through Week 5.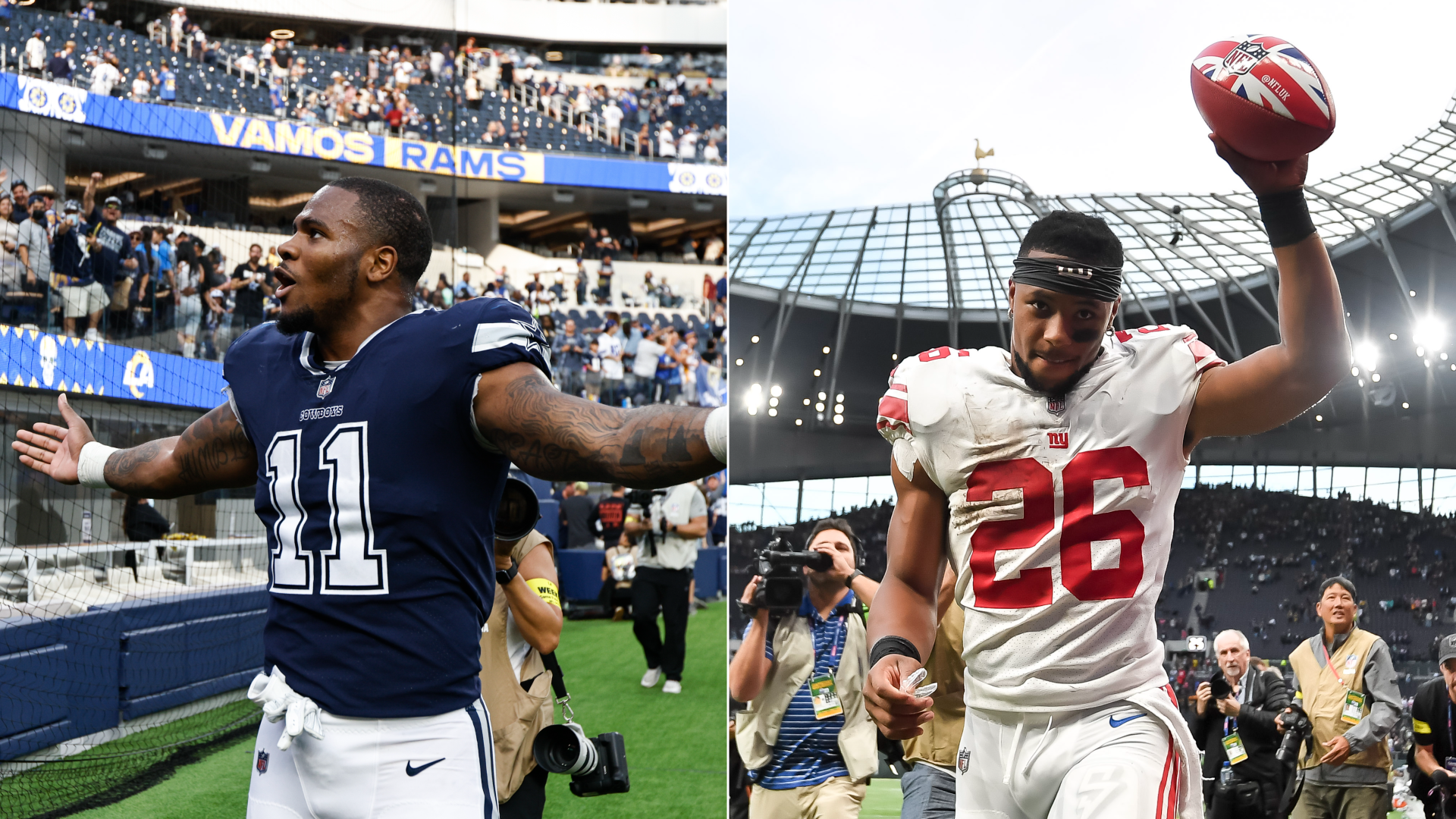 More NFL:
🏆 Read: NFL quarter-season awards (The Ringer)
2. ⚾️ Stat du jour: Pitchers throw gas
As the Division Series get underway today, keep an eye on the mound: never before have so many pitchers thrown so hard.
By the numbers: 11 different pitchers have already thrown a 100-mph pitch during these playoffs. That's two shy of the record for most in a single postseason, and four teams have yet to even take the field.
Fastest pitch: Mariners righty Andrés Muñoz against Vladimir Guerrero Jr. (102.9 mph).
The big picture: This rise in pitchers throwing gas is in keeping with what we saw in the regular season, when there were a record-shattering 3,370 pitches thrown at least 100 mph. The previous record came in 2016, with just 1,948 such pitches.
3. 🏈 AP poll: JMU is in, Illinois is back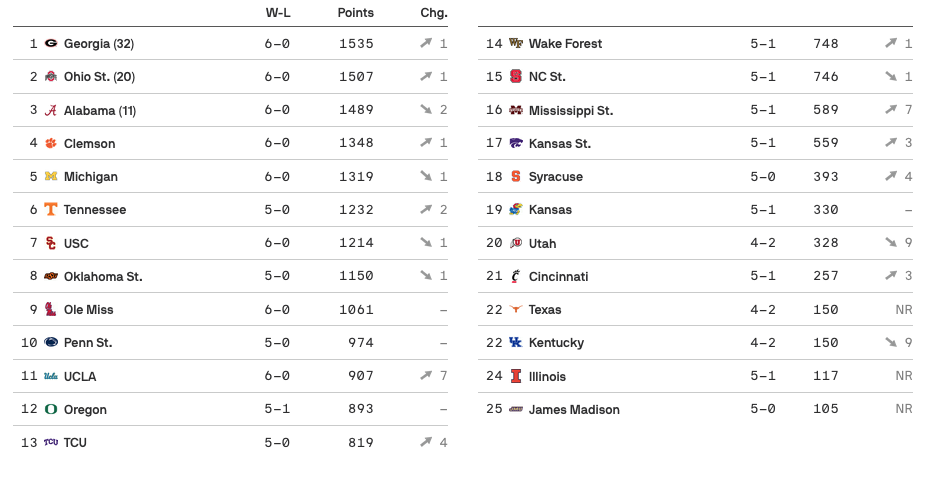 Georgia reclaimed the top spot after then-No. 1 Alabama was nearly upset at home by Texas A&M, but it's the poll's three newcomers who provide the most excitement this week.
No. 25 James Madison is ranked just five games into its FBS tenure, having joined the Sun Belt this season after dominating the FCS for years.
No. 24 Illinois is ranked for the first time since 2011, ending the longest Power 5 drought for the second consecutive week (No. 19 Kansas held the distinction until last week). The longest such drought now belongs to Rutgers (2012).
No. 22 Texas annihilated Oklahoma, 49-0, for the Longhorns' largest margin of victory ever in the Red River Rivalry.
Conference call: Despite LSU falling out of the top 25, the SEC still leads the way with six ranked teams, followed by the Big 12 (5), ACC (4), Big Ten (4) Pac-12 (4), American (1) and Sun Belt (1).
4. ⚡️ Lightning round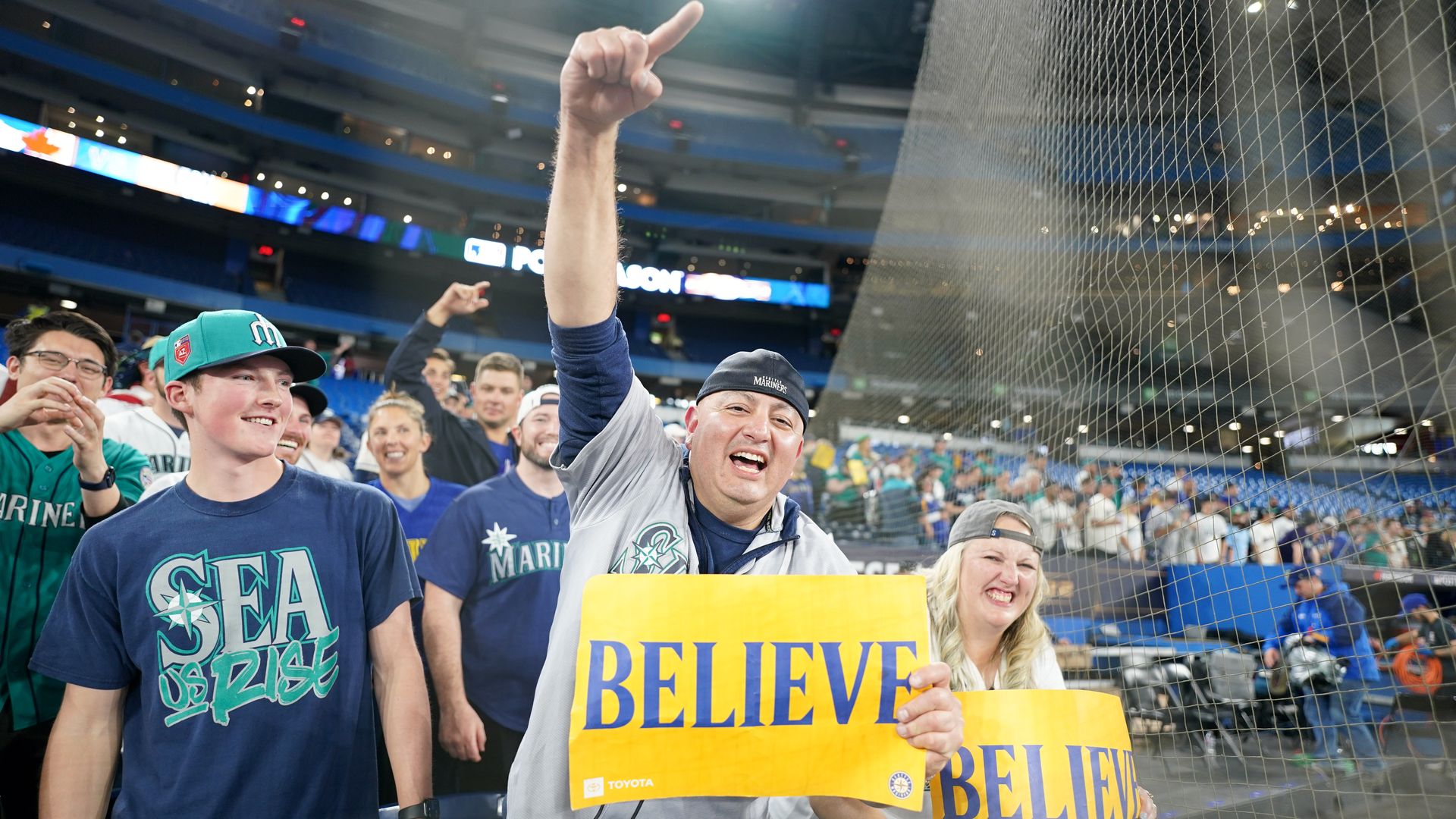 ⚾️ Historic comeback: The Mariners completed the second-largest comeback in MLB postseason history on Saturday, erasing a seven-run deficit against the Blue Jays to advance to the ALDS.
🏈 One coach out: The Panthers fired head coach Matt Rhule on Monday after a 1-4 start and 11-27 record overall since taking over in 2020. Carolina still owes Rhule over $40 million.
⚾️ One coach in: The Phillies gave interim manager Rob Thomson a two-year contract on the eve of their NLDS appearance, removing "interim" from his title four months after he took over for Joe Girardi.
🎓 Nike NIL deals: Bronny James was among five basketball players to sign NIL deals with Nike on Monday. Others include Iowa's Caitlin Clark and Stanford's Haley Jones, both first-team All-Americans last season.
⛳️ DJ's big payday: Dustin Johnson clinched LIV's inaugural points title in Bangkok on Sunday for an $18 million bonus. Add that to his winnings through six of eight events ($12.8 million), and he's already earned over $30 million — that's plus his $125 million signing bonus.
5. 💵 Mbappé: World's highest-paid soccer player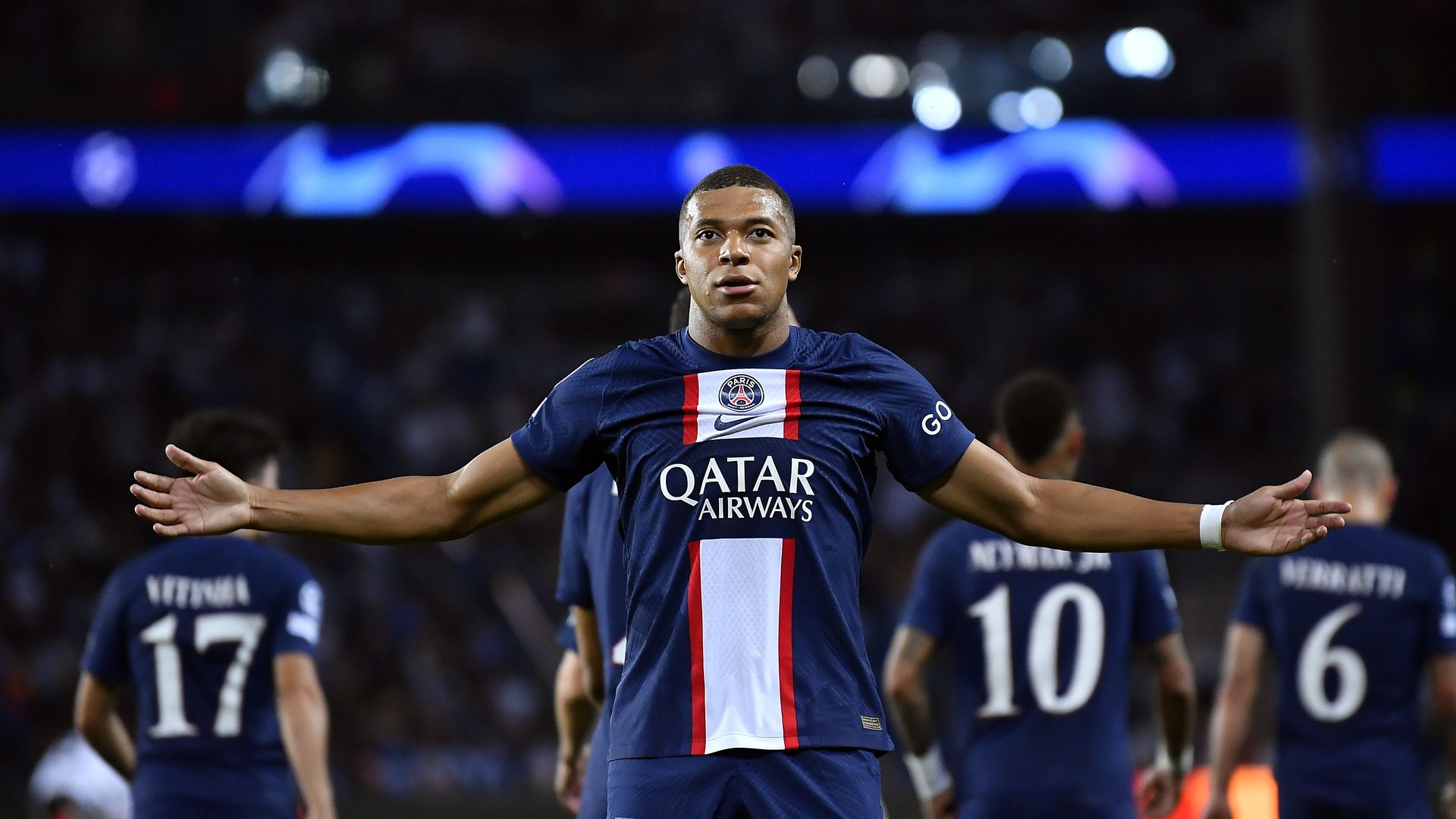 Kylian Mbappé will earn $128 million this season, making him the world's highest-paid soccer player, per Forbes.
Why it matters: PSG's 23-year-old superstar supplants both Lionel Messi and Cristiano Ronaldo, who'd held the top two spots on this list every year since 2014.
By the numbers: The top 10 will cumulatively earn a record $652 million, up 11% from last year's $585 million. They play for seven clubs and have a combined 1.3 billion Instagram followers.
Mbappé, PSG: $128 million ($110 million on-field; $18 million off-field)
Messi, PSG: $120 million ($65 million; $55 million)
Ronaldo, Manchester United: $100 million ($40 million; $60 million)
Neymar, PSG: $87 million ($55 million; $32 million)
Mohamed Salah, Liverpool: $53 million ($35 million; $18 million)
Erling Haaland, Manchester City: $39 million ($35 million; $4 million)
Robert Lewandowski, Barcelona: $35 million ($27 million; $8 million)
Eden Hazard, Real Madrid: $31 million ($27 million; $4 million)
Andrés Iniesta, Vissel Kobe: $30 million ($25 million; $5 million)
Kevin De Bruyne, Manchester City: $29 million ($25 million; $4 million)
6. 🇺🇸 Photos across America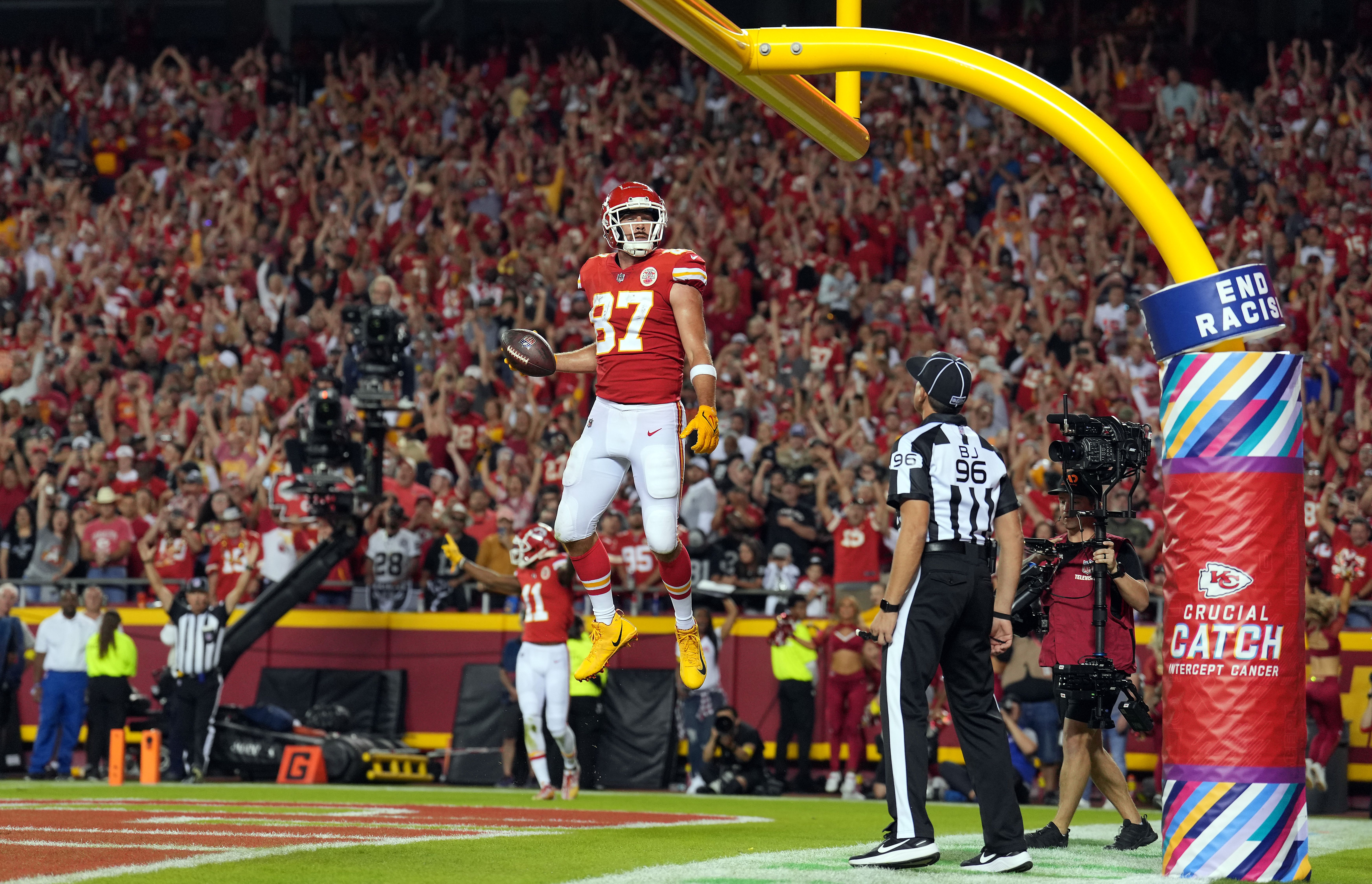 KANSAS CITY, Mo.— Travis Kelce scored a "Monday Night Football" record 4 TD as the Chiefs — down 17-0 early — came back to beat the Raiders, 30-29.
🏈 Wild stat: The Raiders are 1-4, but their scoring differential is just -5, with their four losses coming by 14 points combined.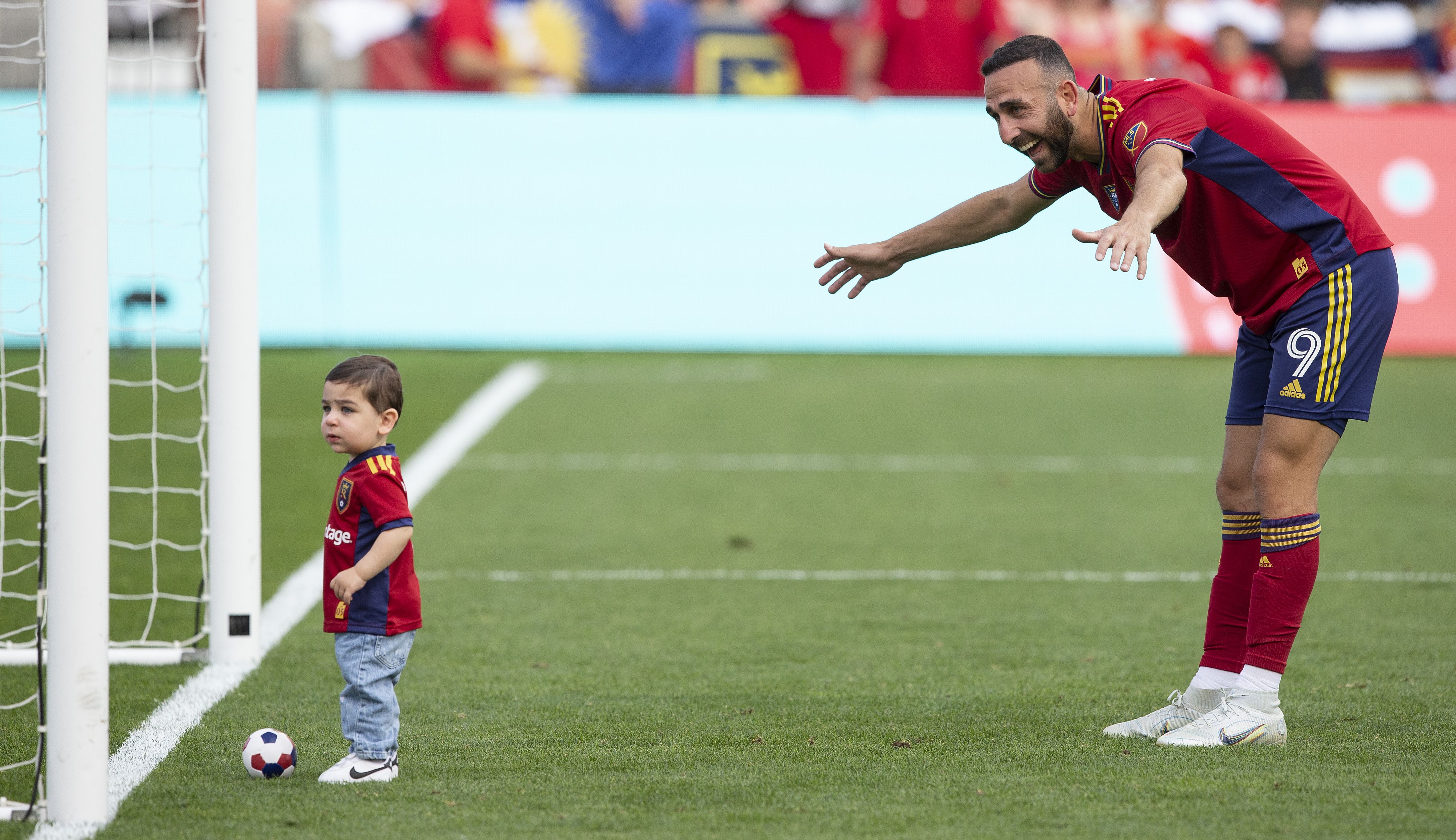 SANDY, Utah — Real Salt Lake's Justin Meram celebrates with his son on Sunday after clinching their playoff spot with a final-day victory for the second consecutive season.
🏆 The big picture: Salt Lake is one of just three teams in the playoffs who've won the MLS Cup before (NYC FC, LA Galaxy).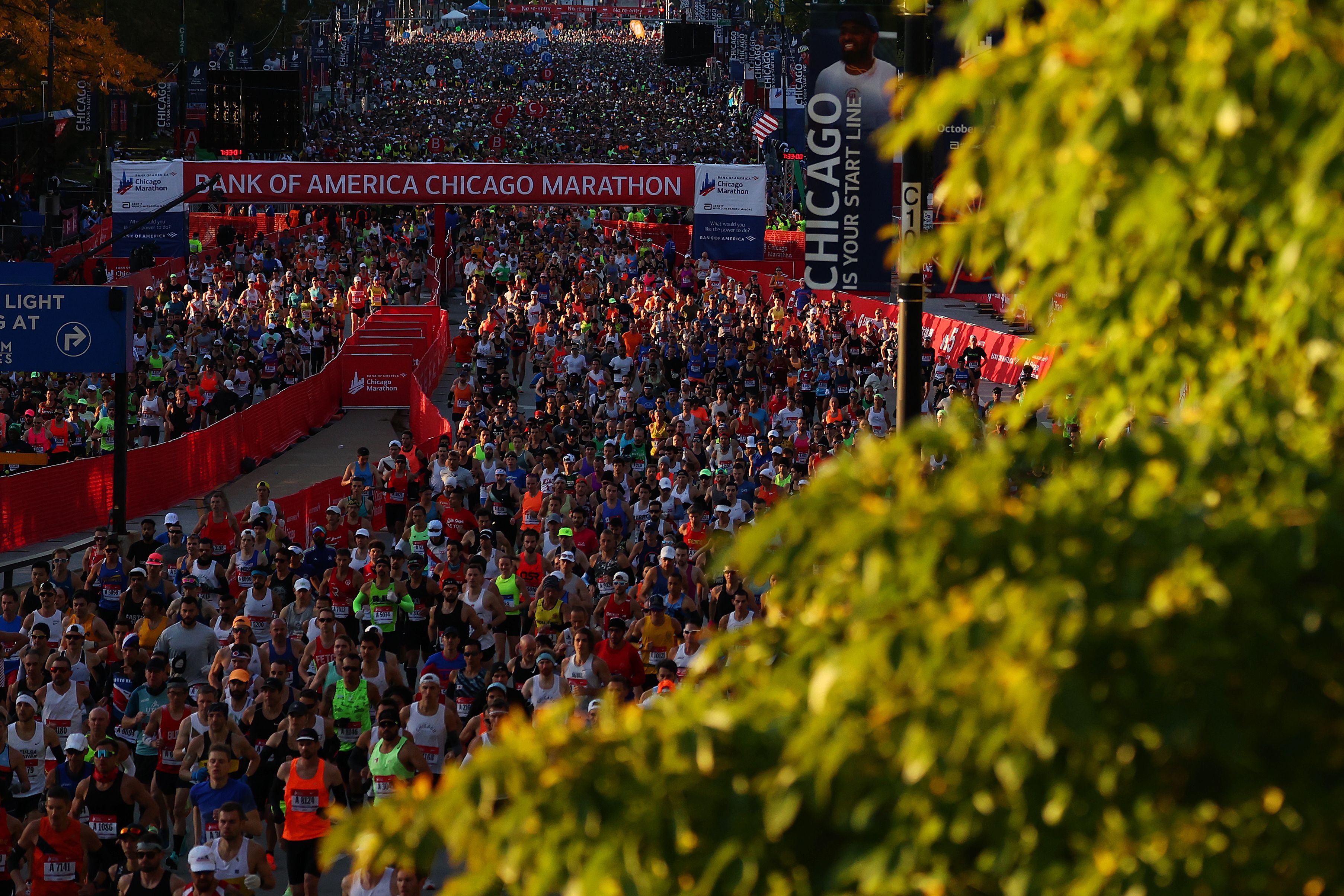 CHICAGO — Sunday's marathon saw two women accomplish incredible feats: Emily Sisson demolished the American record by 43 seconds and Susannah Scaroni won the wheelchair race for her third top-three finish in the past three weeks.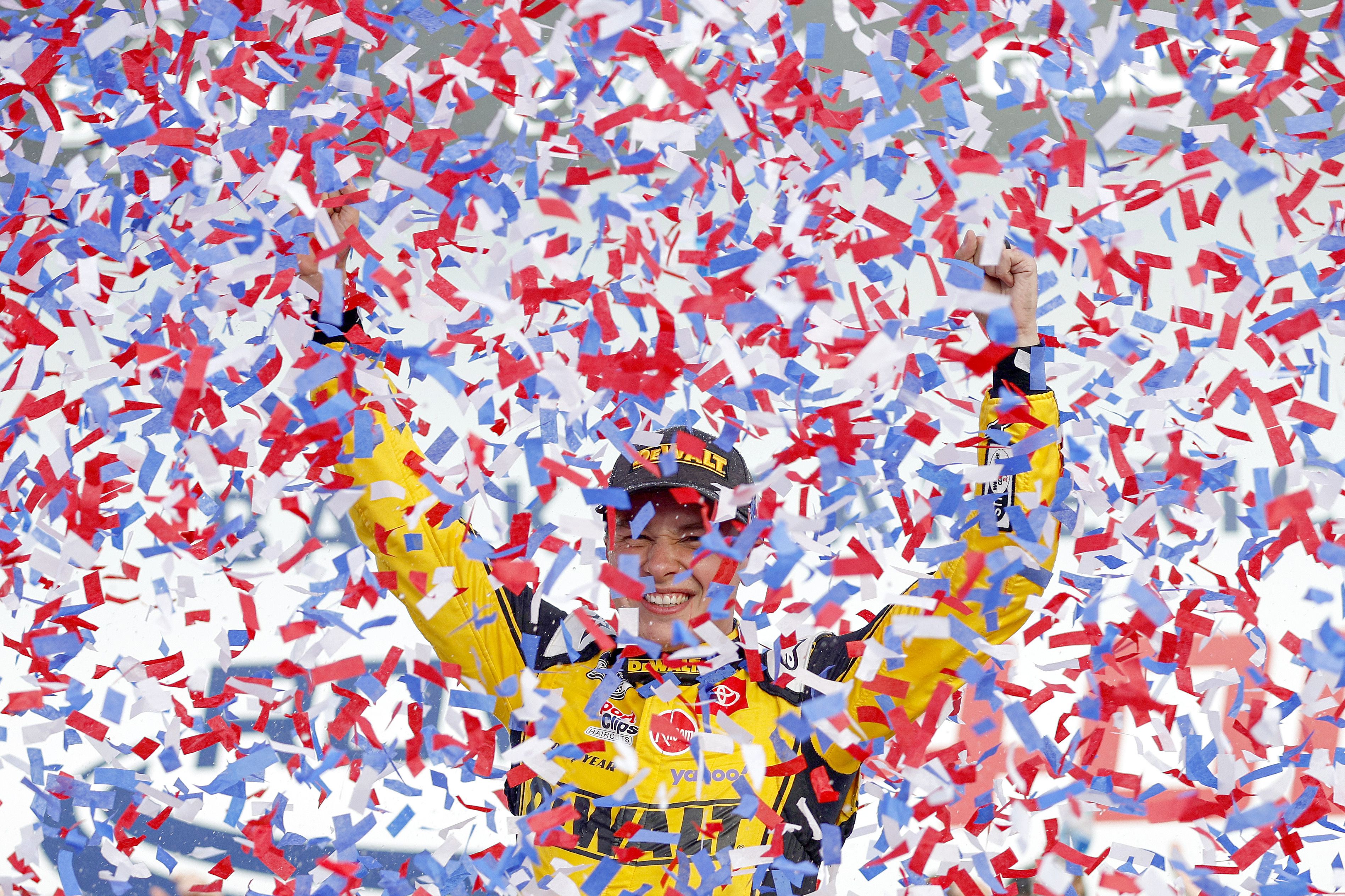 CONCORD, N.C. — Christopher Bell celebrates his victory as the NASCAR Cup Series playoff field is narrowed to eight drivers with four races left.
7. 🌎 Photos around the world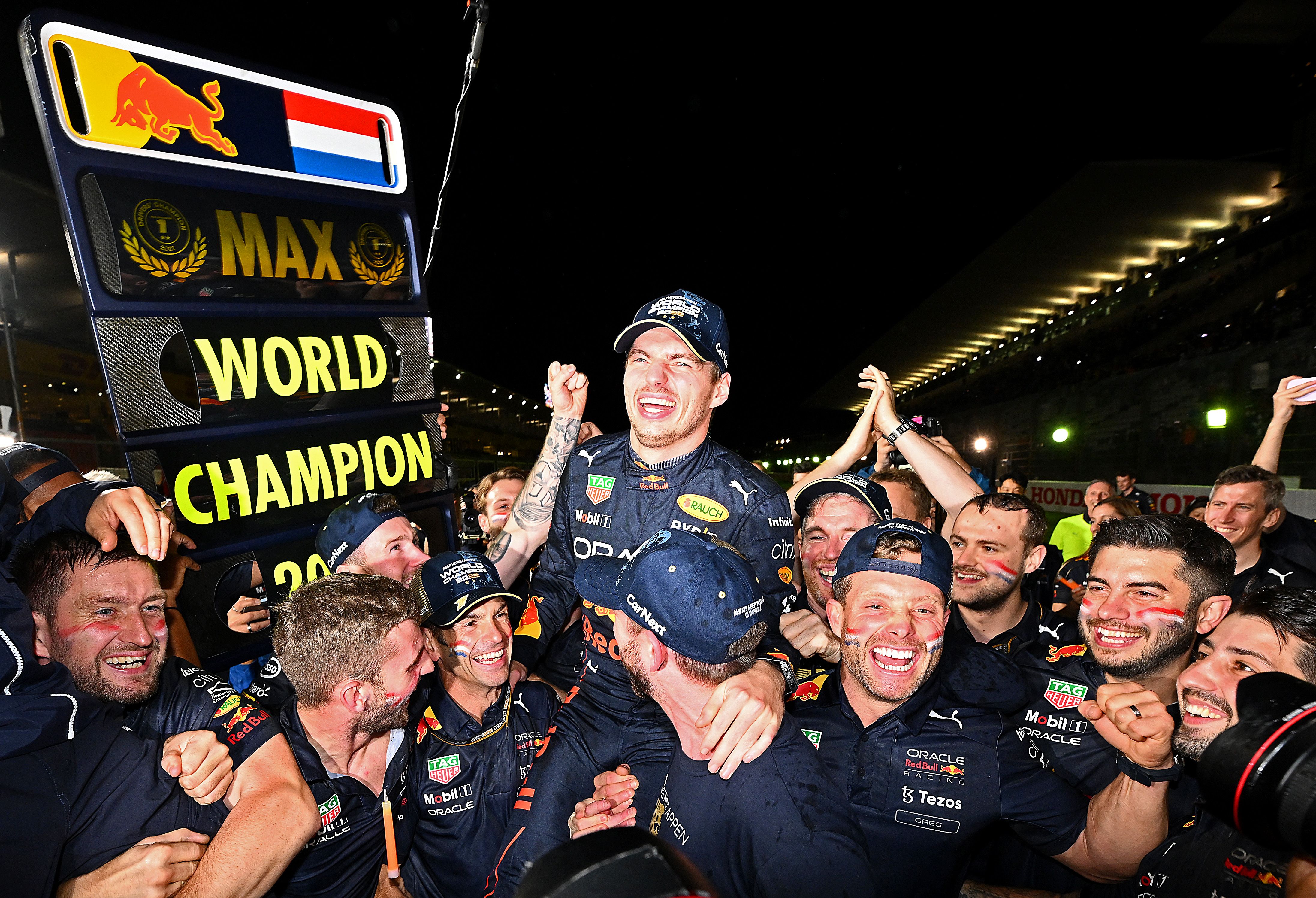 SUZUKA, Japan — Max Verstappen clinched his second straight F1 championship with Sunday's win, his 12th of the season.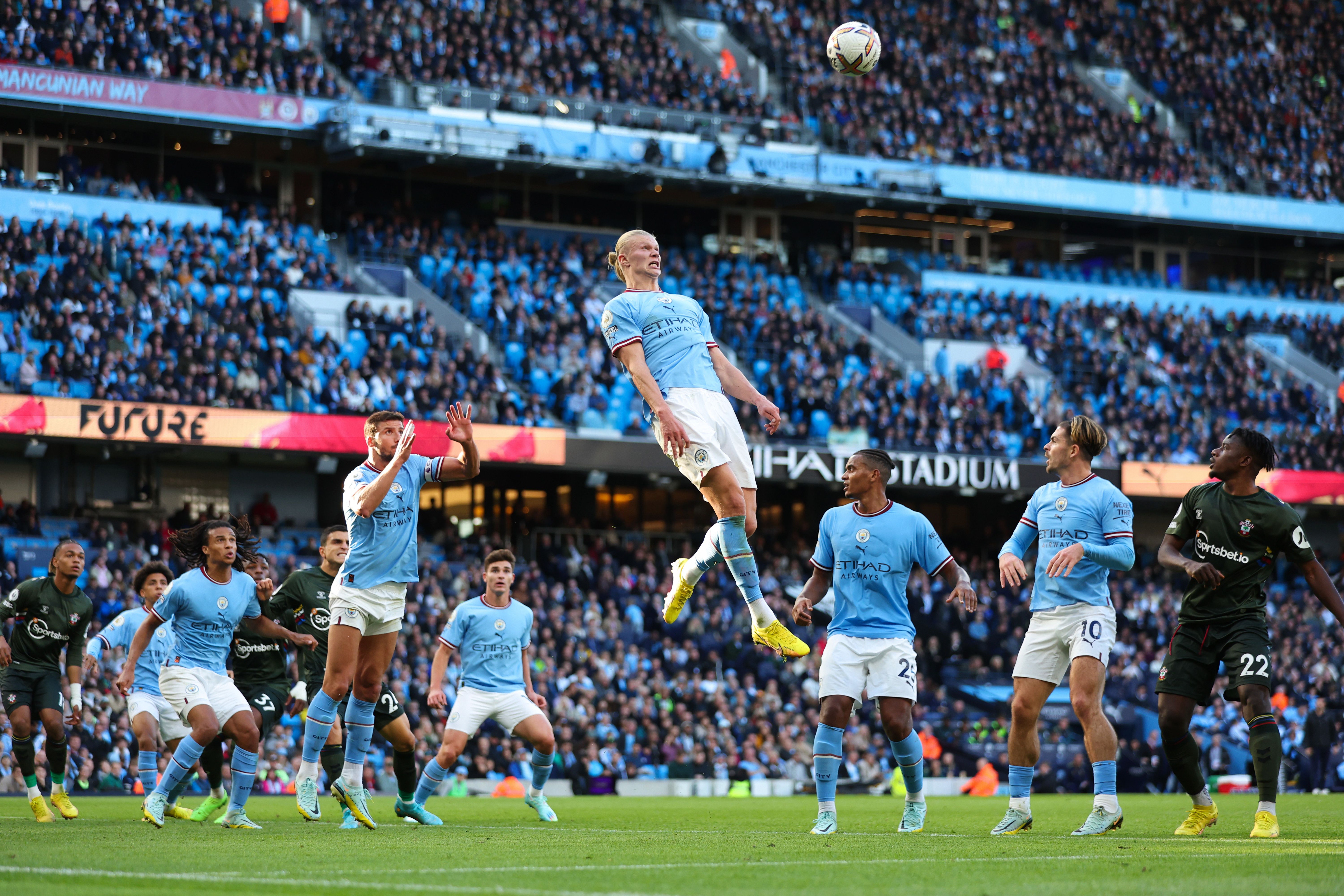 MANCHESTER, England — Erling Haaland on Saturday scored his 15th Premier League goal in just his ninth game, obliterating the previous record for fastest to 15 EPL goals (15 games).
⚽️ By the numbers: He has nearly twice as many goals this season as second place (Harry Kane, 8).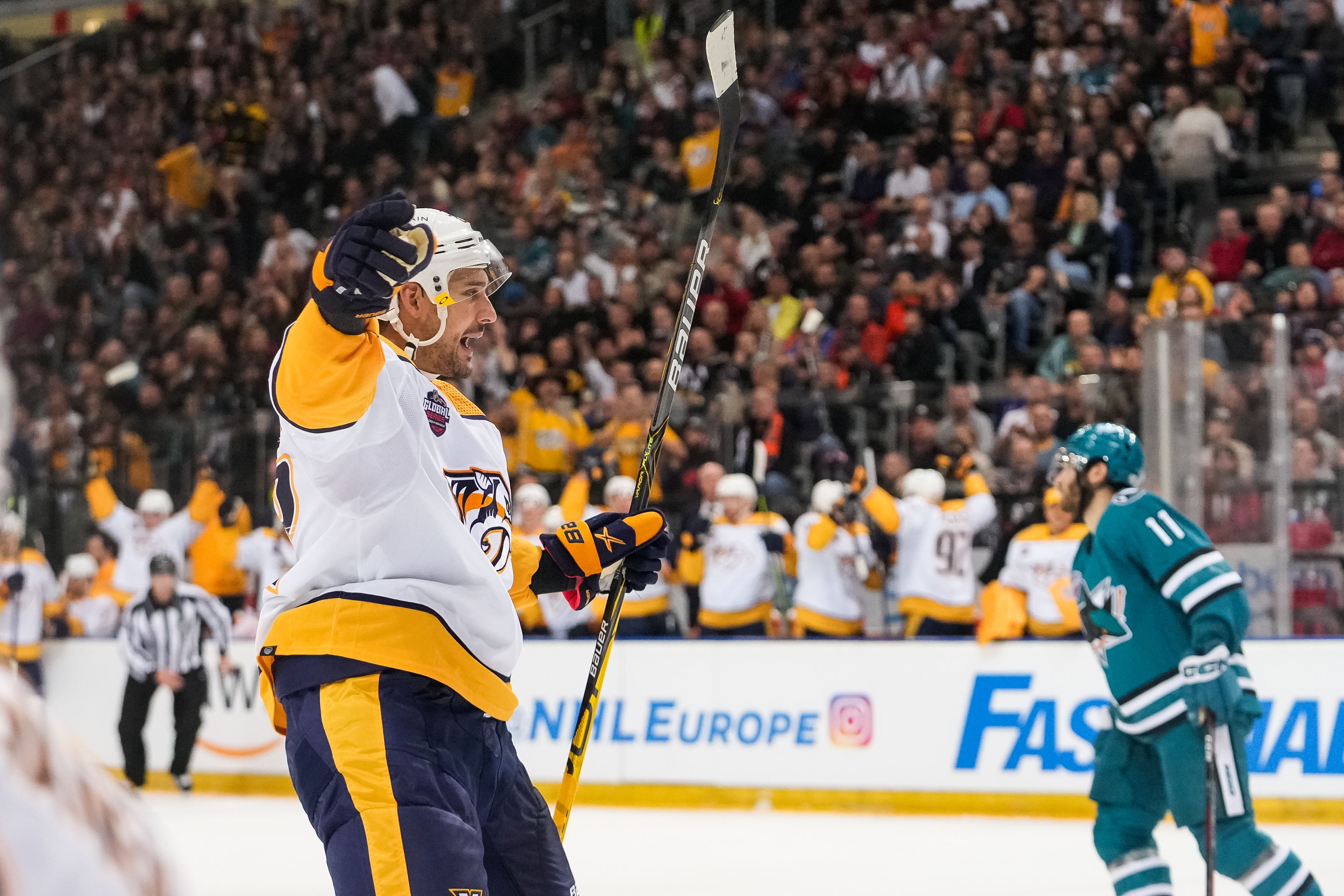 PRAGUE — The Predators are off to an early 2-0 start, sweeping the Sharks in their season-opening Global Series matchup over the weekend.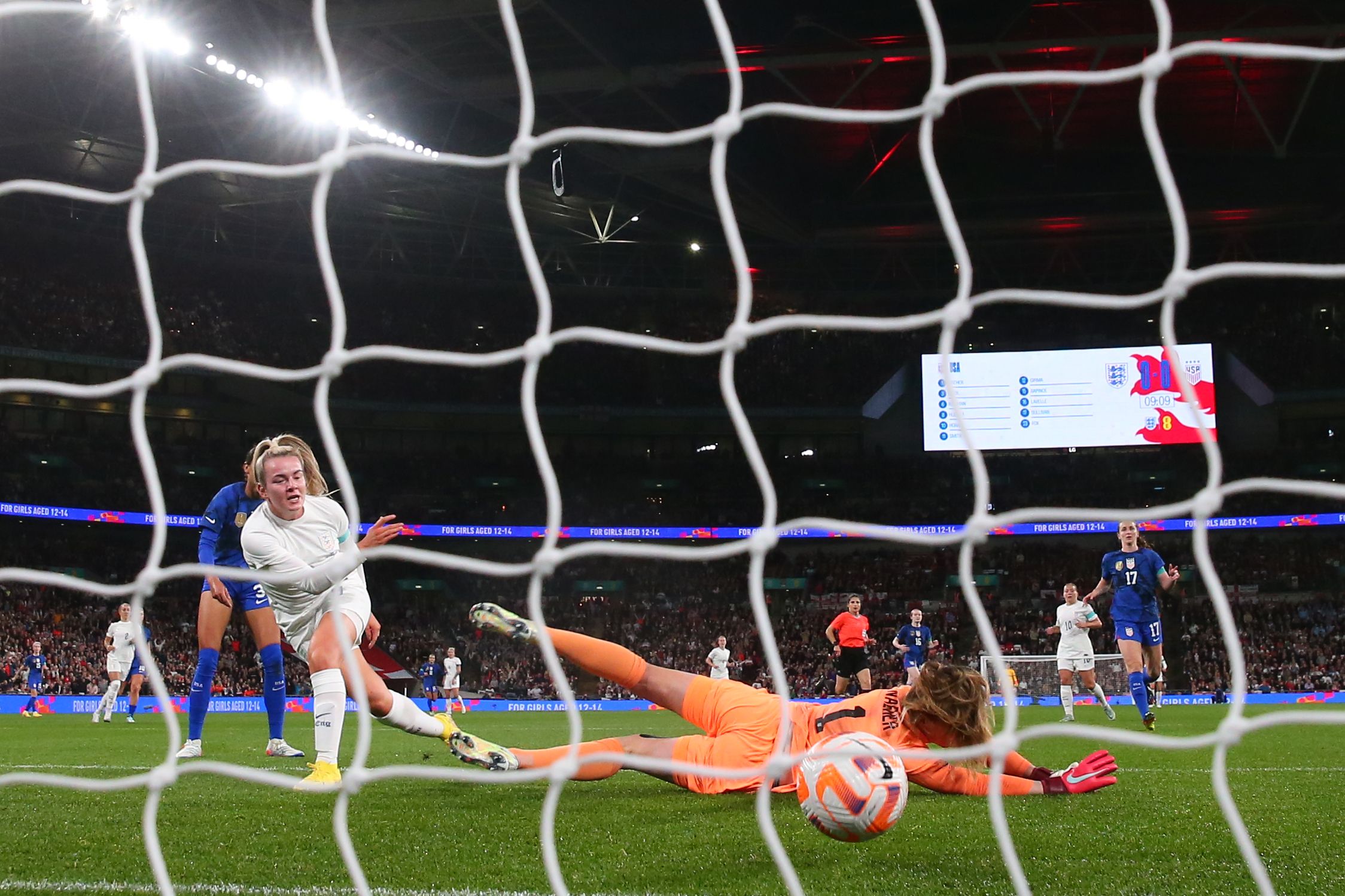 LONDON — The USWNT fell to England on Friday, 2-1, in front of 76,893 fans at Wembley, the largest crowd to ever watch a USWNT friendly.
8. 📺 Watchlist: Eight teams left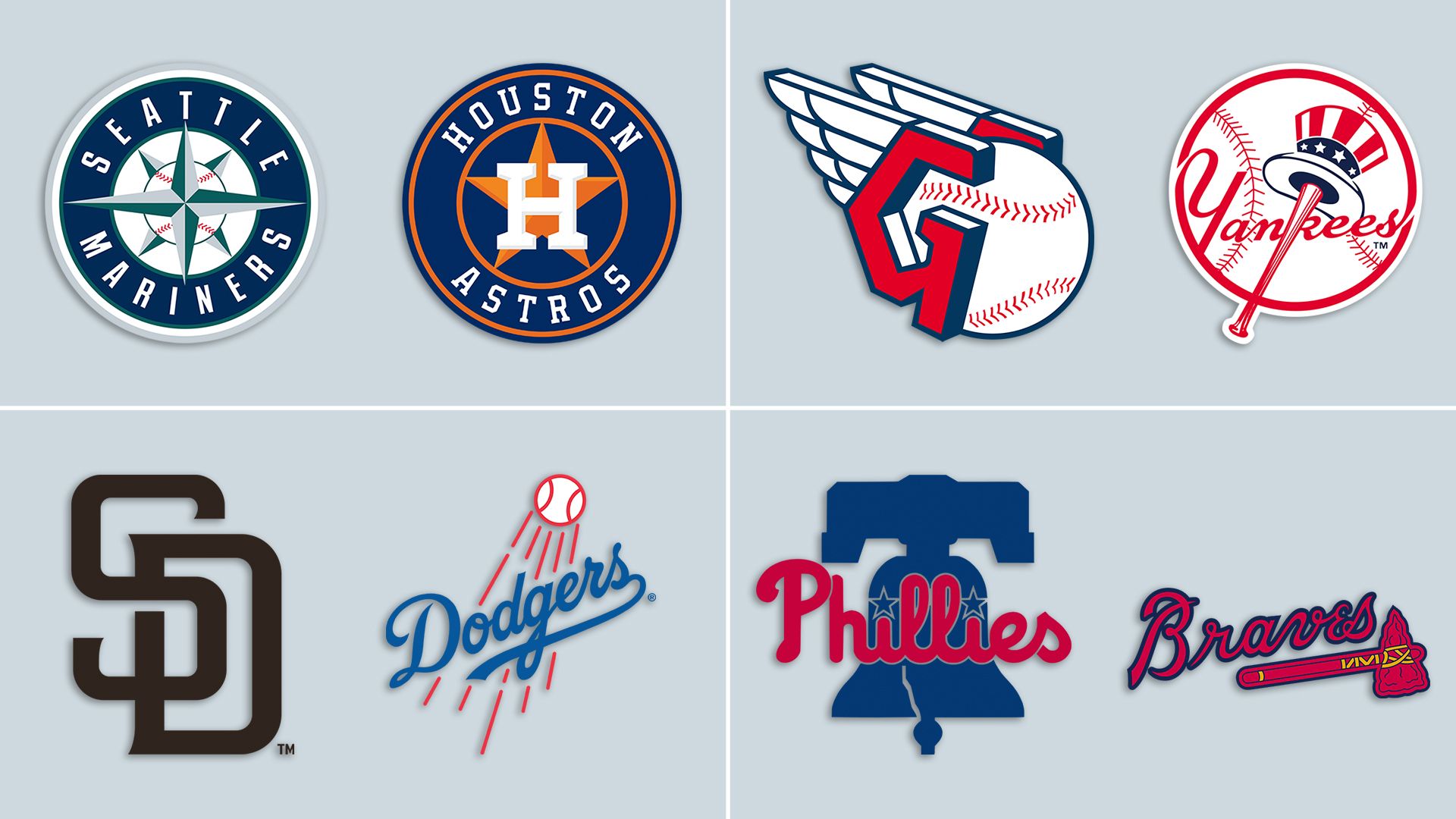 All four Division Series begin today, and three of them take the name literally as they're being fought between divisional foes.
More to watch:
9. ⚾️ MLB trivia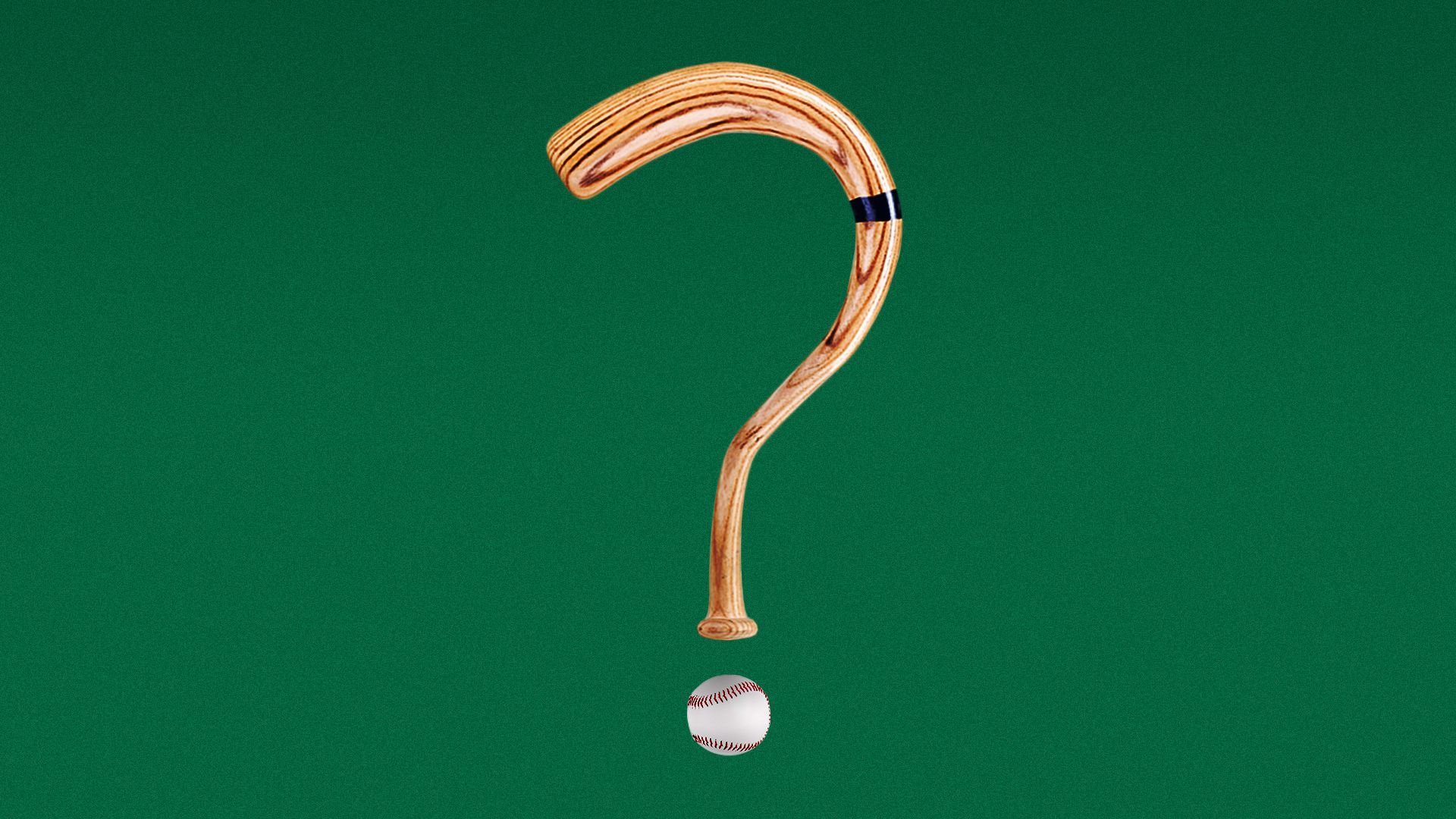 Can you name last year's four Division Series matchups?
Hint: Two were between divisional foes.
Answer at the bottom.
10. 🍿 Top plays: Weekend edition
Talk tomorrow,
Jeff "SpongeBob" Tracy
Trivia answer: Red Sox over Rays; Astros over White Sox; Braves over Brewers; Dodgers over Giants
🙏 Have a great day! Follow us for more (@kendallbaker and @jeffreytracy). Friends can sign up here. Thanks to Bryan McBournie for copy edits.