👋 Good morning! Full NHL preview coming tomorrow. Let's sports...
Today's word count: 1,518 words (<6 minutes).
1 big thing: 💰 California punctures NCAA monopoly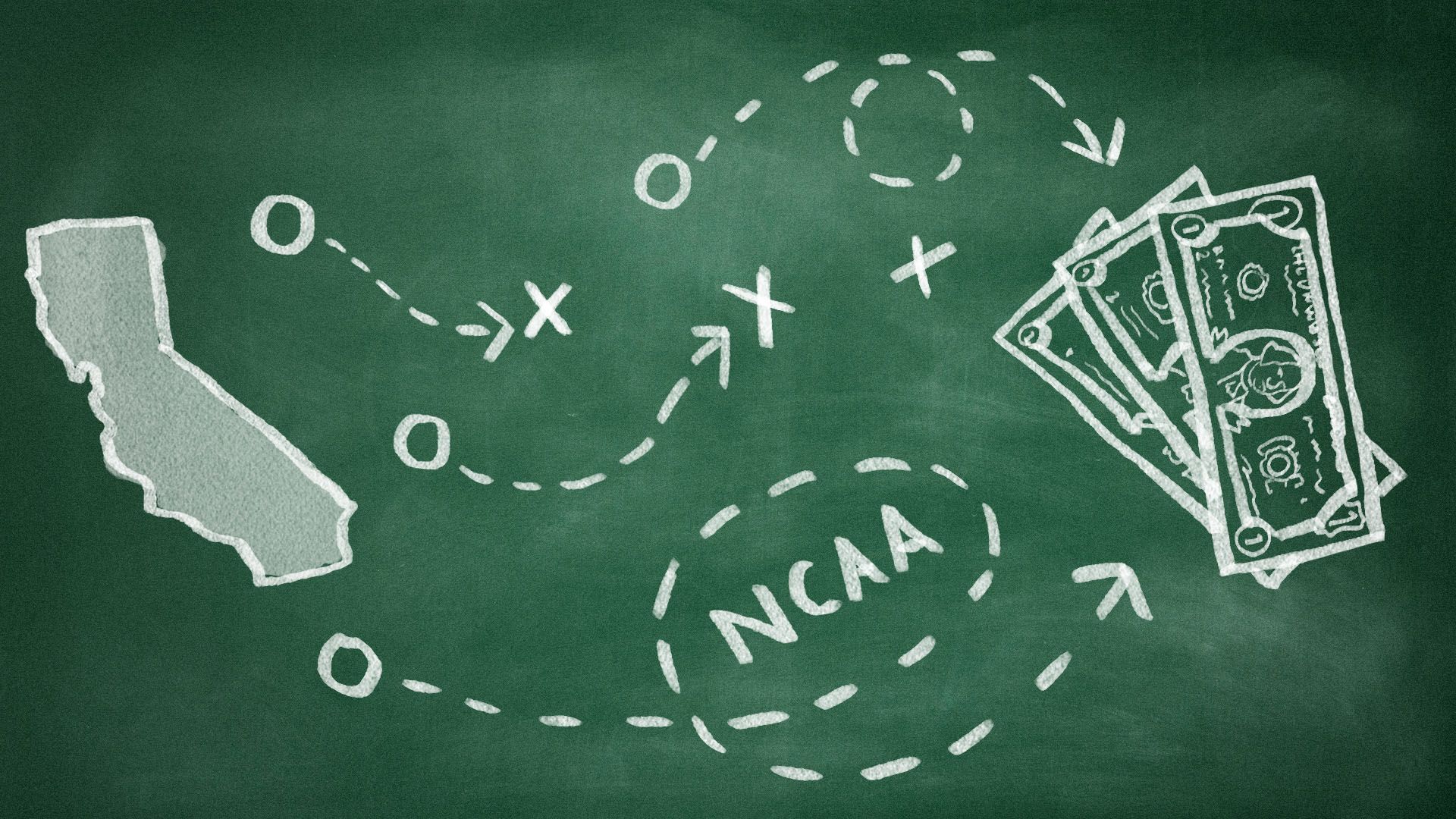 It's not exactly universities being forced to pay players, but the NCAA just lost a major battle that threatens their control over the monetization of college sports.
Driving the news: California Gov. Gavin Newsom signed a law yesterday that permits college athletes in the state to accept endorsement money and hire agents starting in 2023.
Examples: An apparel company could pay a football player to promote its products, basketball players could sign shoe deals and golfers could advertise swing lessons.
Why it matters: This is a direct challenge to the NCAA's long-held (and widely-contested) philosophy that student-athletes should earn a degree, not money, playing collegiate sports.
It has the potential to completely upend a multi-billion enterprise built on unpaid labor and could radically change the amateur athletics landscape.
What's next: Bills are already in their infancy in other states — including Washington state and Colorado — so this could be the catalyst for a national movement.
What they're saying: The NCAA has threatened to ban California schools from competing due to fears they'd have an unfair recruiting advantage.
They also released a statement acknowledging that "changes are needed to support student-athletes," while also warning that "this new law already is creating confusion for ... student-athletes, coaches, administrators and campuses, and not just in California."
"We will consider next steps in California while our members move forward with ongoing efforts to make adjustments to NCAA name, image and likeness rules that are both realistic in modern society and tied to higher education."
In response, ESPN's Jay Bilas, who has been outspoken about this for years, tweeted: "The NCAA 'agrees changes are needed,' but wants to do it on [their] own time, if at all. Well, you've had over 100 years to figure it out. Time is up."
P.S. … Newsom formally signed the bill alongside LeBron James on HBO's "The Shop," a show produced by James' digital media company, Uninterrupted.
I repeat: One of the biggest sports stories of the year was essentially broken by LeBron James … on a show that he produces and hosts. Welcome to the brave new world of athlete-driven media. They're the captains now.
2. 📺 Rise of the "multicast"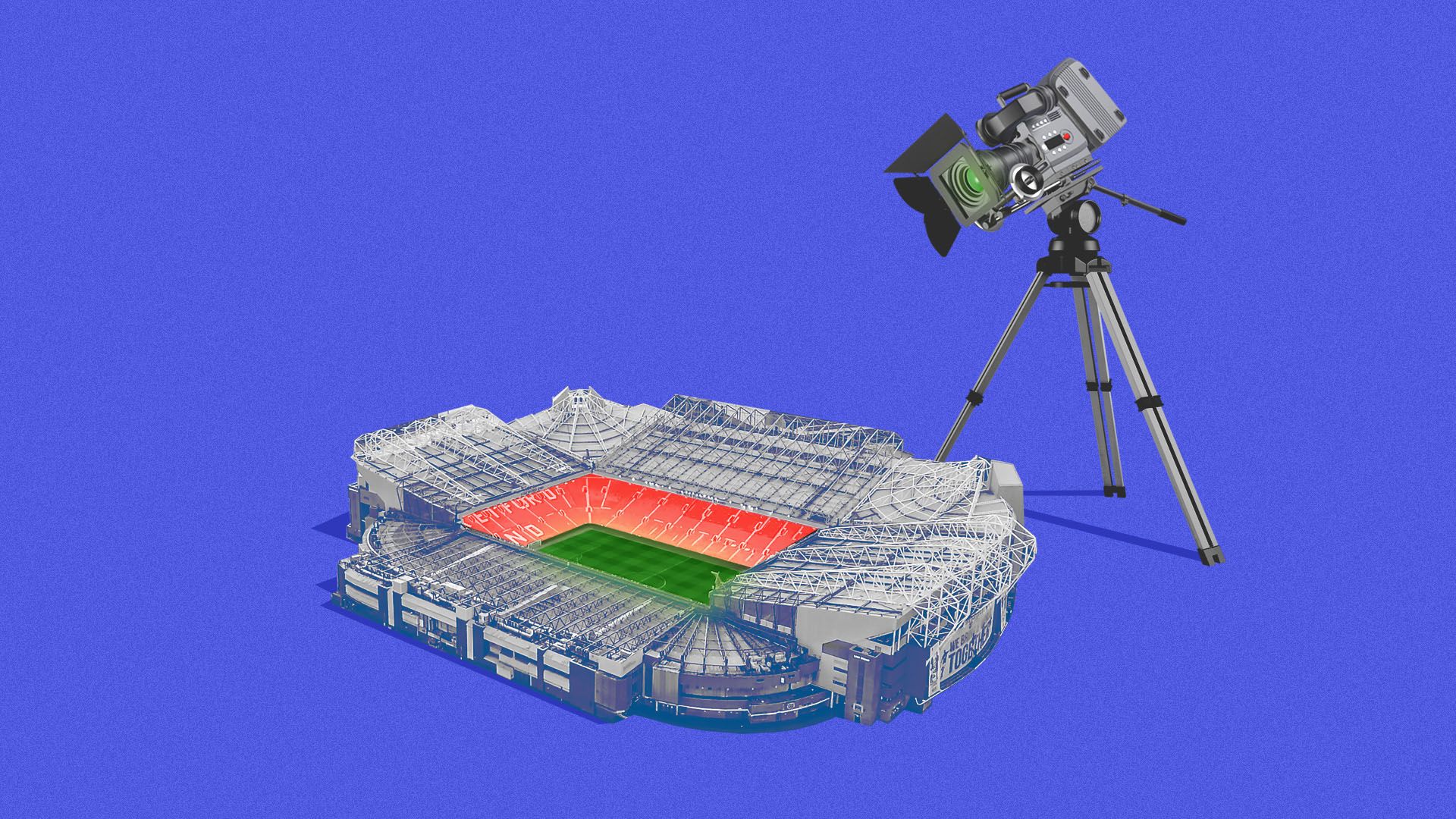 Major sports leagues are experimenting with creative ways to disperse coverage via different digital, TV and social channels, giving rise to "multicasts," or multiple ways to experience the same game, writes Axios' Sara Fischer.
Why it matters: In a traditional TV world, almost all sports coverage was delivered through 1 live, linear feed, with a single set of announcers and analysts.
But now that media consumption is distributed across dozens of different feeds, coverage of a game on one platform could look and sound much different than coverage on another.
Driving the news: In an interview with Front Office Sports, NFL executive VP of media Brian Rolapp said that the league is considering expanding its multicast approach beyond just "Thursday Night Football."
Thursday night games are currently simulcast on broadcast (Fox), cable (NFLN) and Spanish-Language TV (Fox Deportes), plus streaming video (Amazon) — each featuring different hosts, announcers and analysts.
More examples:
ESPN has already been experimenting with a "MegaCast" during the College Football Playoff National Championship and would like to expand it to "Monday Night Football."
The NBA struck a deal with Twitch that allowed streamers to co-stream G League games for their audience and provide their own commentary.
Twitter has a deal with the NBA and Turner Sports that allows users to choose a player to watch for part of the game via an isolated camera feed.
What's next: Betting has also created an opportunity for leagues and networks to multicast the same game. NBC Sports Washington, for example, experimented with alternate broadcasts focused on live in-game betting this year.
Kendall's prediction: In the not too distant future, most live sports broadcasts are going to be a completely customizable experience.
Commentators: Maybe you're in the mood for the familiar voices of Joe Buck and John Smoltz. Or perhaps you'd prefer a more comedic duo, like Big Cat and PFT. You decide.
Camera angle: Personally, I'm a huge fan of the "Madden Cam" during football games. Being able to see what the QB is seeing makes it a completely different viewing experience.
Screen overlay: In addition to the untouched camera feed, you'll also be able to watch the game with things like real-time data (how fast a player is running, how high he/she jumped) or cartoonish illustrations overlayed on the screen. Like this.
3. 👀 All eyes on the nation's capital tonight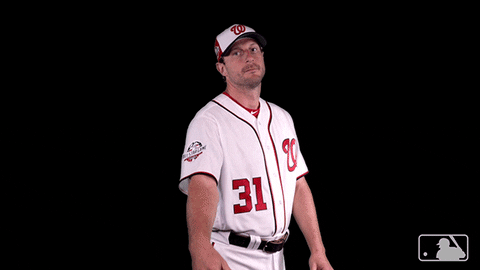 Game: Brewers at Nationals (NL Wild Card Game)
Time: 8pm ET, TBS
Season series: Brewers 4-2
The intrigue: Contrasting pitching philosophies. The Nationals will start ace Max Scherzer (11-7, 2.92) and hope he goes as deep into the game as possible, while the Brewers will use Brandon Woodruff (11-3, 3.62) as an "opener" and pull him after ~40 pitches.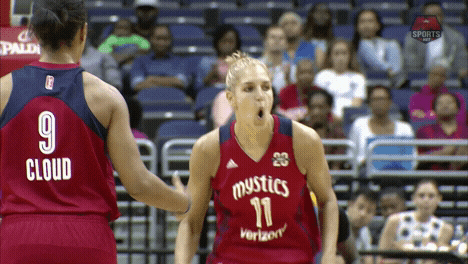 Game: Sun at Mystics (WNBA Finals Game 2)
Time: 8pm ET, ESPN
Current series: Mystics lead 1-0
Go deeper: The chess match continues (Forbes)
4. 👟 Empty seats, 'ghostly silence' in Doha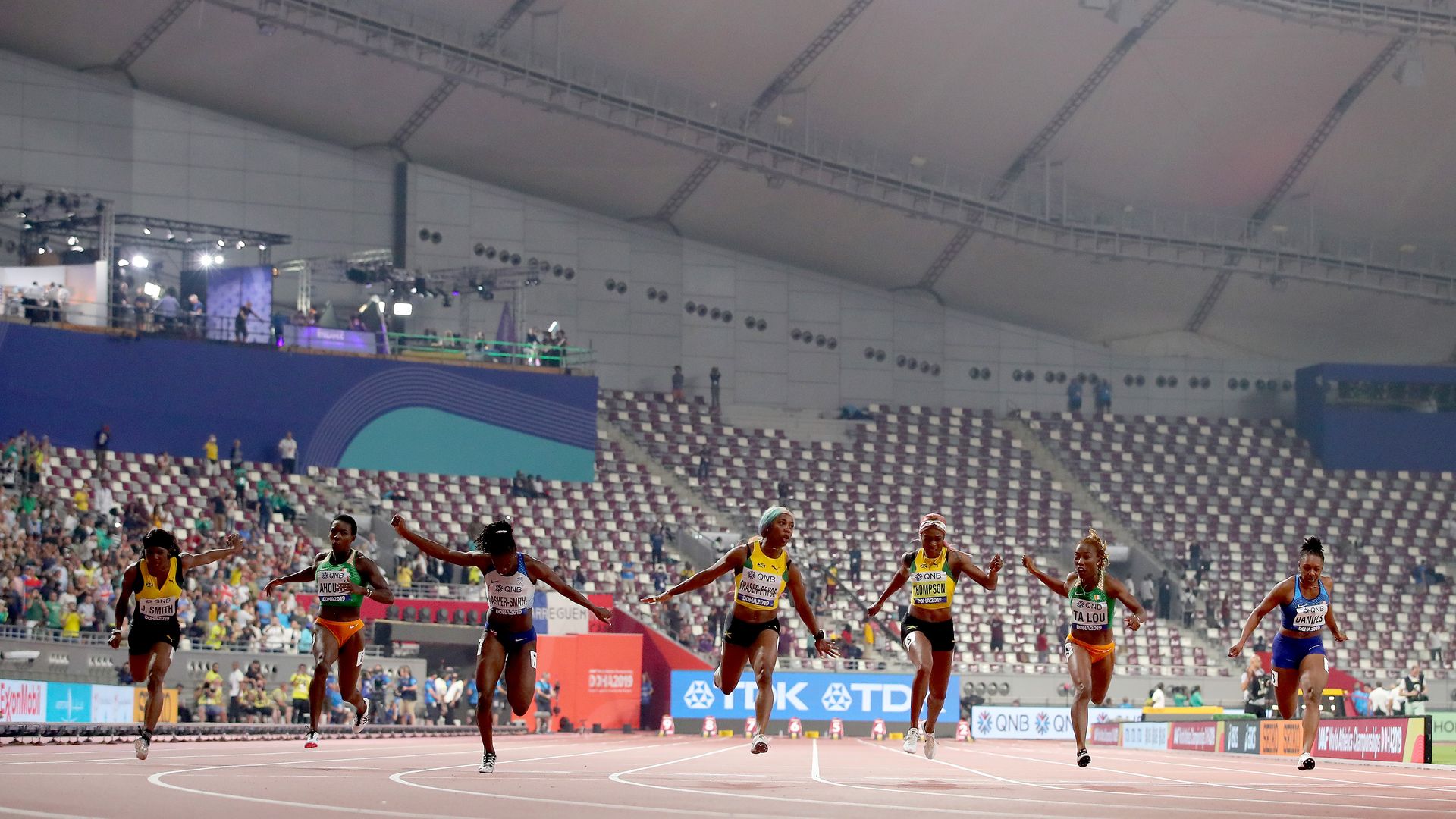 "Moments after the greatest 10.83 seconds of Dina Asher-Smith's life, the British sprinter grabbed a union flag from her mother, Julie, and began a lap of honour to celebrate her world championship 100m silver medal," The Guardian's Sean Ingle reports from Doha, Qatar.
"But as she trotted round the 40,000-seat [stadium] ... she was greeted by banks of empty seats and a ghostly silence. Observers reckoned there were no more than 1,000 people still in attendance and many of them were journalists."
The bottom line: "These world athletics championships have been a PR disaster for athletics ... and for Qatar, a country which has spent the past decade buying up rights to host major events, including the 2022 football World Cup."
5. 📊 By the numbers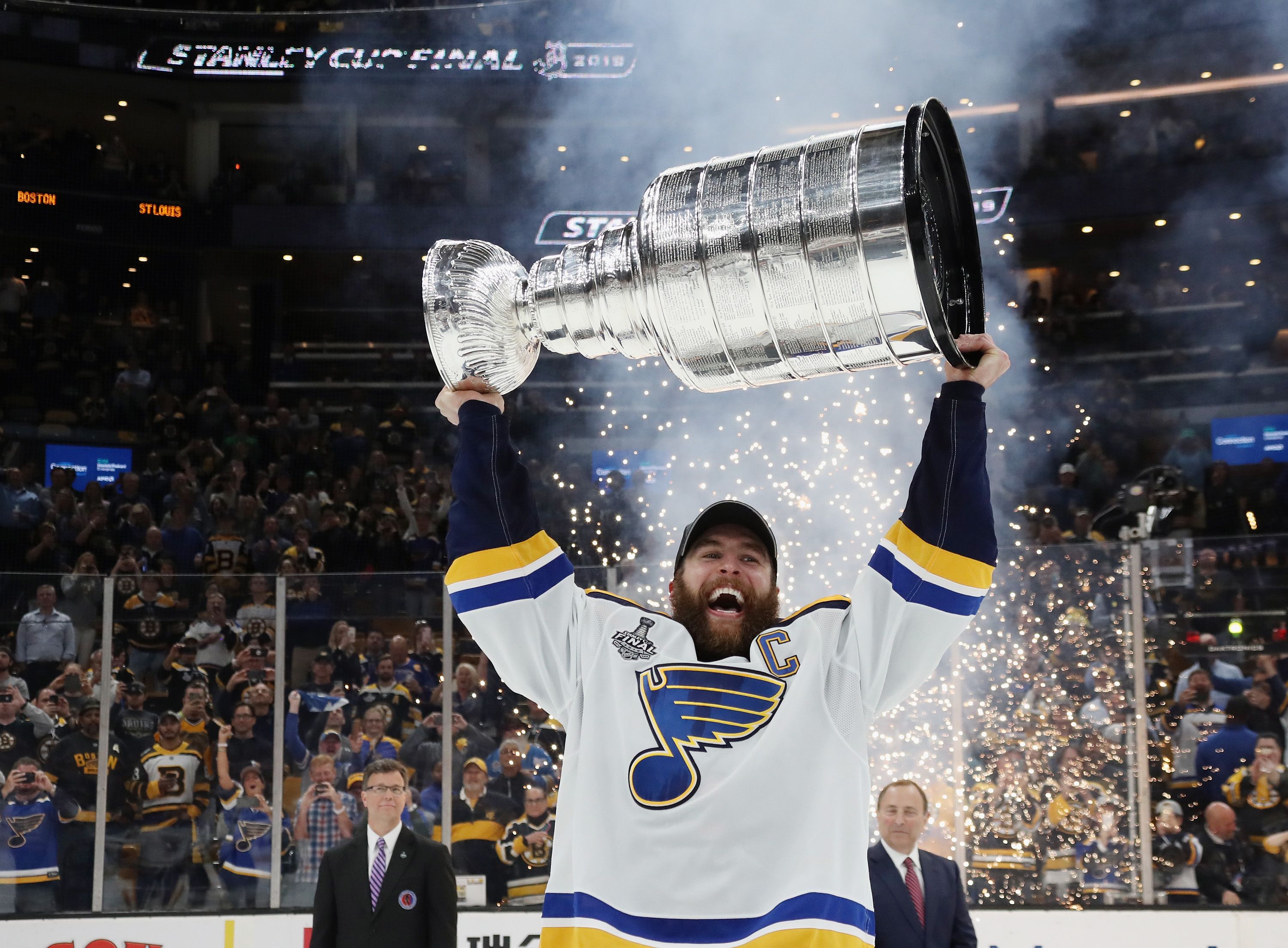 Photo: Bruce Bennett/Getty Images
🏒 4.5% probability
The Blues are a 16-to-1 bet to repeat as Stanley Cup champions this season, which implies a mere 4.5% probability when adjusted for the vigorish, per FiveThirtyEight.
The big picture: That's the lowest implied preseason probability for a defending champ in over 3 decades. Looks like St. Louis is back in a familiar role: underdogs.
🏈 3 throws, 10 runs, 8 catches
Technically, Jaylen Samuels is a running back, but he did it all in the Steelers' 27-3 win over the Bengals last night, wreaking havoc in the Wildcat formation and catching 8 balls from second-year QB Mason Rudolph.
Fun fact: Samuels is just the second player with at least 3 completions, 3 rushes and 3 catches in game since the 1970 merger, joining Terrelle Pryor (2016 with the Browns).
⚽️ 31 goals
"When Josef Martinez set the MLS scoring record last season with 31 goals, commentators described the feat with words like 'remarkable' and 'historic.' … After all, the previous record of 27 had stood since Roy Lassiter set it in 1996."
"But on Sunday, just a season later, Carlos Vela of Los Angeles F.C. tied Martinez's mark, and he has one game to break it," writes NYT's Victor Mather.
6. Oct. 1, 1975: 🥊 "The Thrilla in Manila"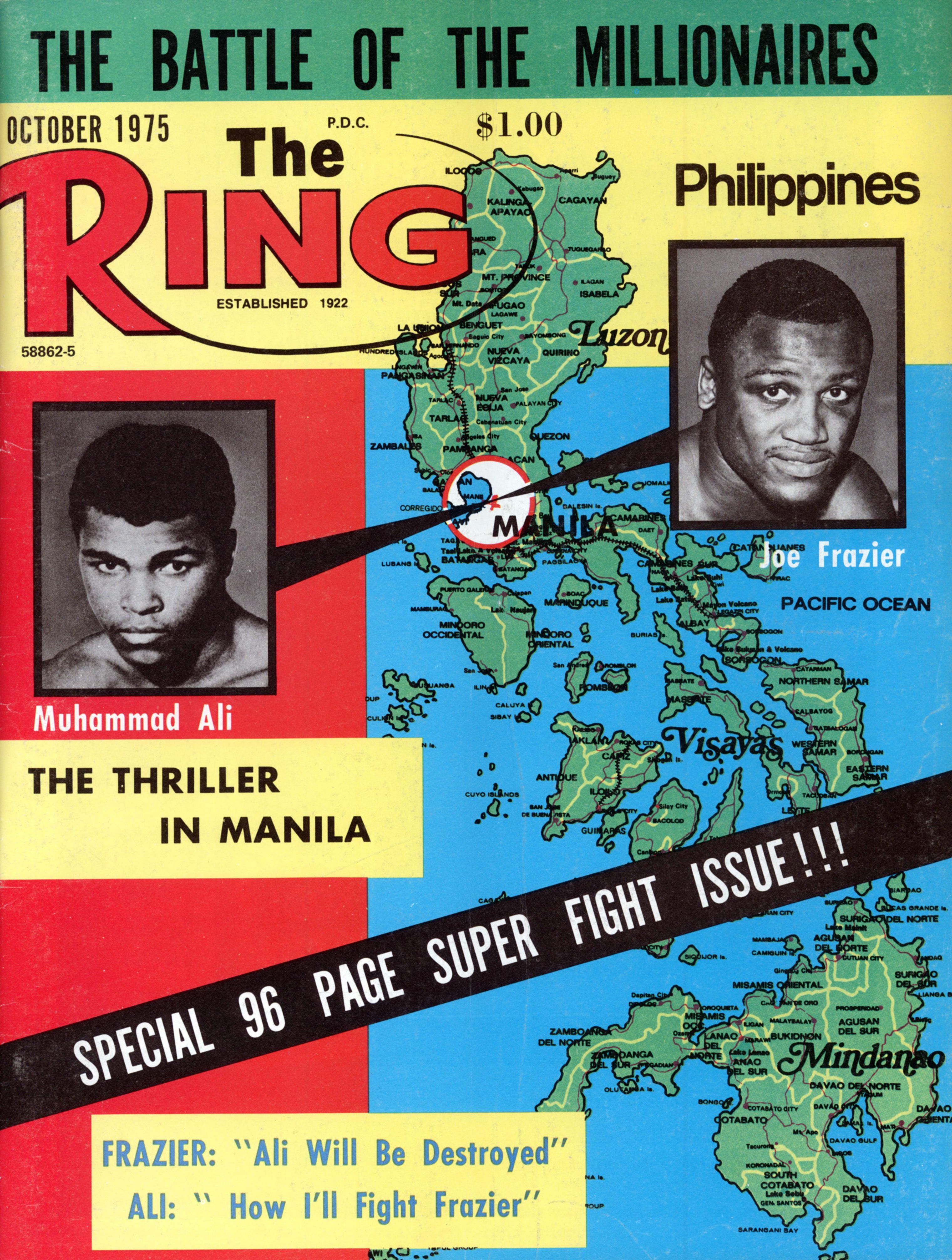 Photo: The Ring Magazine via Getty Images
44 years ago today, Muhammad Ali beat Joe Frazier by TKO in the 14th round in Quezon City, Philippines to retain his WBC/WBA heavyweight title.
Why it mattered: The "Thrilla in Manila" is widely considered one of the greatest fights ever and was the culmination of a 3-bout rivalry between Ali and Frazier, which Ali won 2-1.
By the numbers: The fight was watched by an estimated 1 billion people worldwide. For reference, less than 100 million people watched last year's Super Bowl.
Go deeper:
7. 🏈 NFL trivia
Question: With the Steelers picking up a win against the Bengals last night, there are only 6 remaining winless teams in the NFL. Can you name all 6?
Hint: 4 are in the AFC, 2 are in the NFC.
Answer at the bottom.
8. Spikeball Week: 🏐 The founding story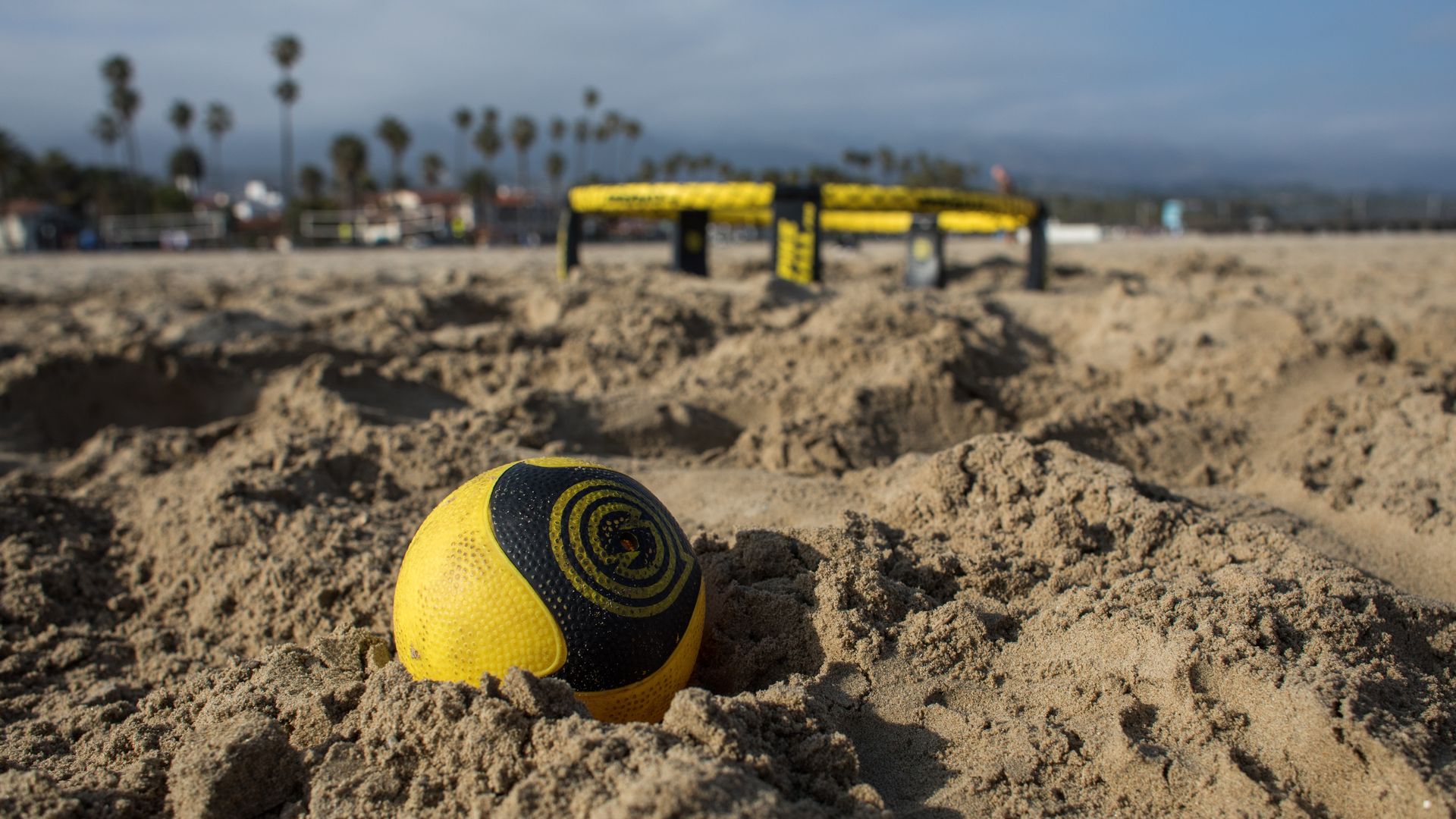 With the Spikeball Nationals coming up this weekend in Richmond, Va., we're spending the week exploring the popular lawn game/sport.
Spikeball is technically called "roundnet" and has been around since the late 1980s. But it was reborn in 2008, when current Spikeball CEO Chris Ruder acquired the trademark for a whopping $500 and relaunched the brand.
"Six of us chipped in a total of about $100,000 to get it off the ground. ... None of us had started a company, done any manufacturing, or built a brand so the chances were sky high that we would lose it all," per Ruder.
Fun fact: In 2015, Ruder struck a $500,000 deal with Daymond John on "Shark Tank," but the deal never closed due to a differing of opinion.
"Daymond had friends at Marvel Comics and they wanted to make a Spiderman Spikeball set," said Ruder. "We consider Spikeball a sport. If we made a Spiderman-branded set, my fear was that people would think it was a toy."
"We didn't need the money. There were no hard feelings. But our deal was dead before the show aired."
Coming Thursday: How Spikeball went mainstream...
9. 📺 Tonight on HBO: "Diego Maradona"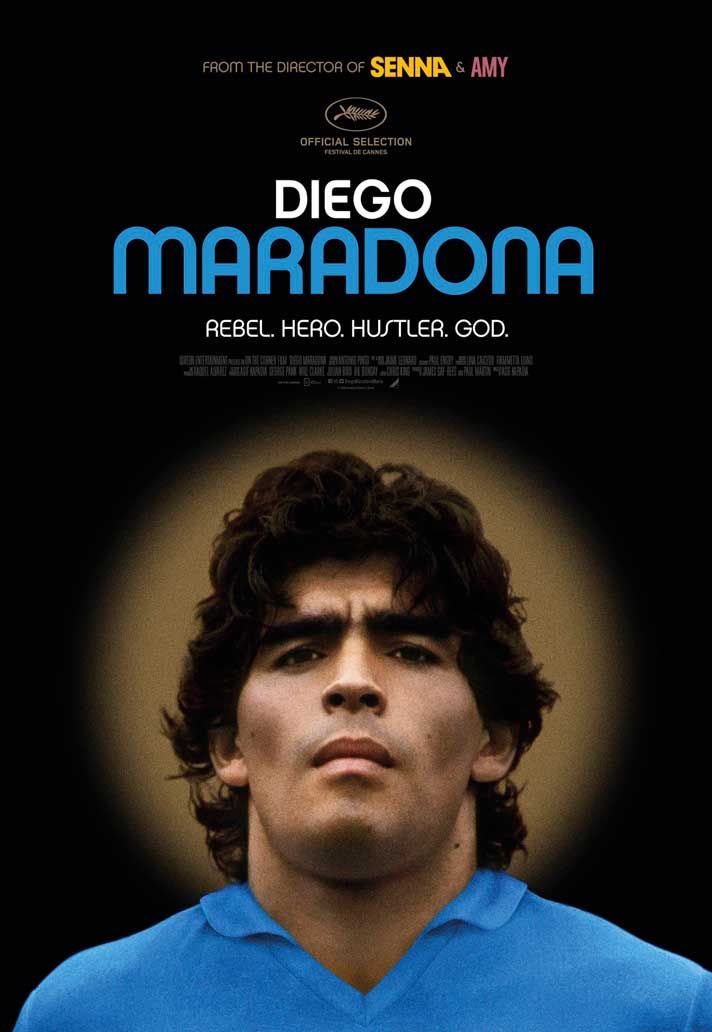 Source: IMDB
"Diego Maradona," a documentary about the legendary Argentinian footballer from Oscar-winning director Asif Kapadia ("Senna"), premieres tonight at 9pm ET on HBO.
The details: Constructed from over 500 hours of never-before-seen footage, the film focuses on Maradona's move to Napoli in 1984, and the ensuing 7-year period where "all hell broke loose."
The hype: Multiple press members with early access are calling it the best sports doc of the year, and The Ringer's Bill Simmons went so far as to call it one of the best sports docs ever.
The trailer: Please enjoy.
10. 🏀 The Beard's new move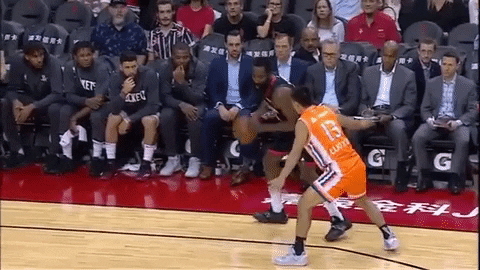 James Harden has been perfecting a new move this offseason, and he broke it out last night during an exhibition game in China against the Shanghai Sharks.
"In the NBA, you got to find ways to create an advantage every single year. And that's what I'm doing. … This year, I'm going to come up with something more creative, and it's gonna look like a travel but it's not. Honestly!"
— Harden,
per SB Nation
See you tomorrow,
Kendall "Harden is so polarizing, I love it" Baker
Trivia answer: Jets, Dolphins, Broncos, Bengals, Redskins, Cardinals