August 01, 2022
👋 Good morning! Welcome to August.
Today's word count: 1,579 words (6 minutes).
Let's sports…
1 big thing: 🏀 Remembering Bill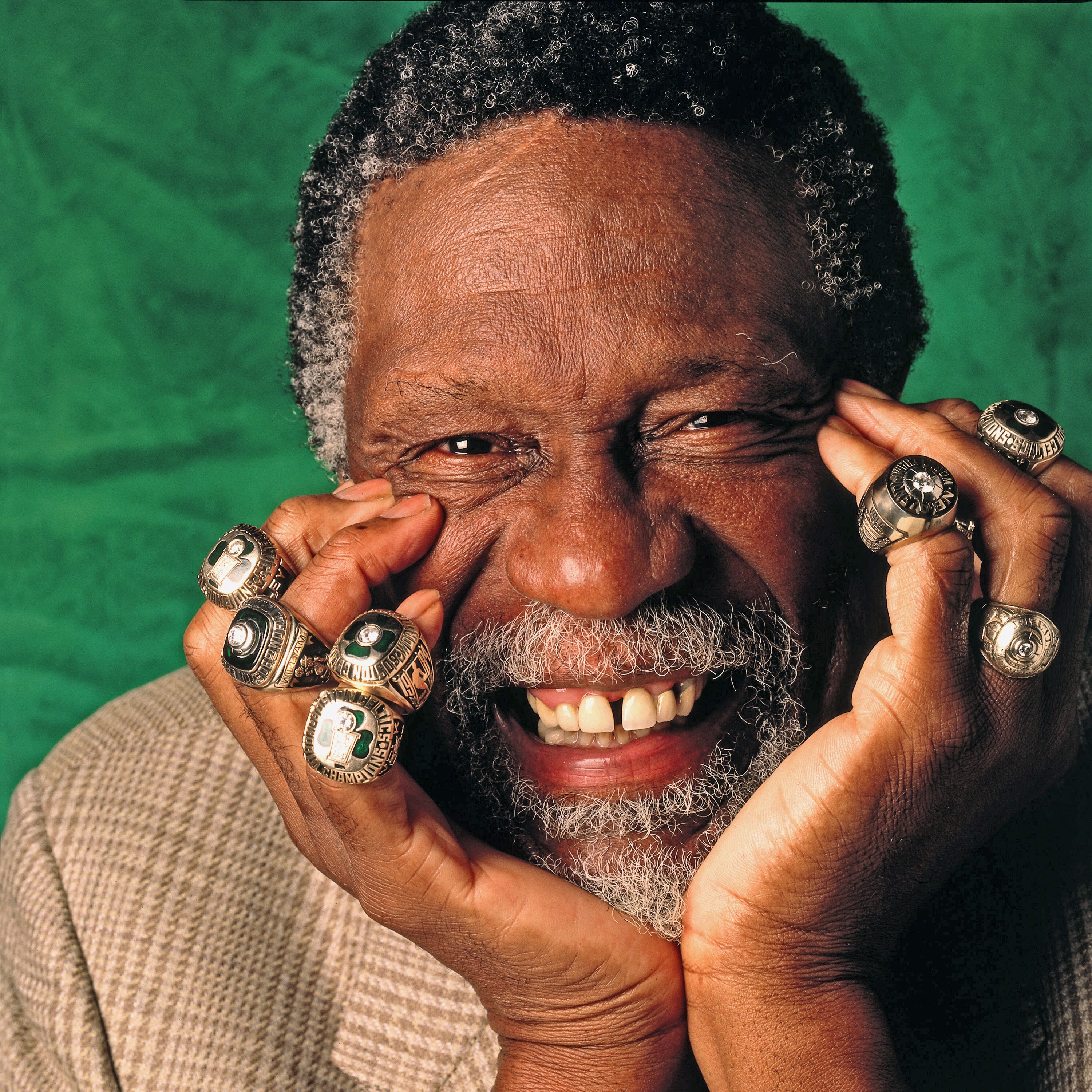 Bill Russell, the greatest winner in the history of team sports and one of the most important athletes to ever live, died Sunday at 88.
By the numbers: Russell's basketball legacy is beyond well-known. Yet reviewing his jaw-dropping accomplishments never gets old.
He won a record 11 NBA titles, all with the Celtics, and was a five-time MVP. He never lost a winner-take-all game in the playoffs and was 10-0 in Game 7s.
He was an Olympic champion, a two-time NCAA champion, the first Black coach in major American sports, and the only player-coach to win an NBA title.
He was a defensive savant who revolutionized basketball and seemed to grab virtually every rebound: 22.5 career average. 51 in one game. 49 in two others.
Of note: Russell is just the fifth NBA MVP to pass away (Wilt Chamberlain, Moses Malone, Kobe Bryant, Wes Unseld) — a reminder of just how young the league is, and of how much weight its legends carry.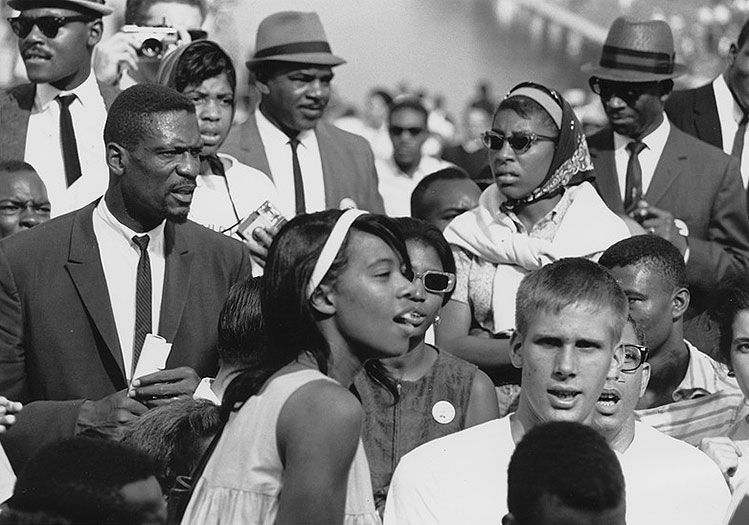 The big picture: It would be a disservice to remember Russell as only a basketball player. Off the court, he was a civil rights icon, a humanitarian and a gentle giant with one of the most infectious laughs ever.
He sat just feet away for Martin Luther King Jr. during his "I Have A Dream" speech. He supported Muhammad Ali when he refused to go to Vietnam.
He hated autographs, preferring instead to invite fans to have a conversation. That was Bill, according to those who knew him: endlessly curious about human nature and life itself.
What they're saying:
Family statement: "[F]or all the winning, Bill's understanding of the struggle is what illuminated his life … Bill called out injustice with an unforgiving candor that … will forever inspire teamwork, selflessness and thoughtful change."
President Biden: "Bill Russell is one of the greatest athletes in our history — an all-time champion of champions, and a good man and great American who did everything he could to deliver the promise of America for all Americans."
Ray Ratto, Defector: "He is that rarest of creatures, a man who wrote two autobiographies ('Go Up For Glory' and 'Second Wind') because one could not possibly contain enough of what he did or who he was."
The last word: "If you can take something to levels that very few other people can reach, then what you're doing becomes art," Russell told SI's Frank Deford in 1999. You painted a masterpiece, Bill.
Go deeper … If you read one thing this morning, make it Deford's deep dive.
2. ⚽️ Champions at last
England beat Germany, 2-1, on Sunday to win the European Women's Championship in front of their home fans.
Why it matters: This is the first major international title for England (men or women) since 1966, when the men's team won the World Cup — also defeating Germany.
Chloe Kelly played the hero with a goal in extra time, then did her best Brandi Chastain impression to celebrate.
Germany was a perfect 8-0 in Euro finals entering Sunday. England was 0-2, including a 6-2 loss to Germany in 2009.
The backdrop: 87,192 fans were on hand at London's Wembley Stadium, the largest-ever crowd for a men's or women's match in the history of the Euro tournament. The post-victory scene was glorious…
The full-time whistle … was still being blown Sunday when "Three Lions" — aka "Football's Coming Home" — began to ring out from Wembley Stadium's sound system.
The song has been something of a curse for English football since being released in the buildup to Euro '96, but finally, after so many heartbreaking near misses … England has a team of winners to celebrate.
—
Mark Ogden
, ESPN
The bottom line: In 2021, the England men lost the Euro title to Italy on penalties. One year later, the women got it done, bringing immense joy to their soccer-obsessed nation. Up next: The 2023 Women's World Cup.
Go deeper: Football has come home (SI)
3. 🏈 NFL valuations skyrocket again
The Broncos, whose record-breaking sale to Rob Walton for $4.65 billion is expected to be approved next week, land at No. 10 on Sportico's annual NFL valuations list, Axios' Jeff Tracy writes.
The big picture: The Cowboys ($7.64 billion) are yet again the world's most valuable sports franchise, and the average NFL team is worth $4.1 billion, up 18% from last year. Eight teams rose or fell by at least two spots:
Biggest risers: Titans (up five spots from 2021), Bears (up two), Raiders (up two), Chargers (up two)
Biggest fallers: Colts (down three), Commanders (down two), Dolphins (down two), Ravens (down two)
Wild stat: There are 16 NFL franchises worth at least $4 billion — and just seven across the remaining Big Four (four MLB, three NBA).
4. ⚡️ Lightning round
🚲 Victory for van Vleuten: Six years after fracturing her spine, Dutch rider and two-time Olympic medalist Annemiek van Vleuten won the Tour de France Femmes.
⛳️ Finau on fire: Tony Finau became the first PGA Tour player in three years to win consecutive regular-season events with his Rocket Mortgage Classic victory on Sunday.
🏈 WRs getting paid: Deebo Samuel signed a three-year, $73.5 million extension with the 49ers, becoming the 11th wide receiver to sign a deal this offseason worth at least $20 million annually.
⚽️ Red beats Blue: New signing Darwin Nunez scored as Liverpool beat Manchester City, 3-1, to claim the FA Community Shield.
5. ⚾️ MLB's slow-moving trade deadline
The trade market is moving slower than usual as Tuesday's 6pm ET deadline approaches, for two main reasons: Juan Soto and the expanded postseason, Jeff writes.
State of play: When reports emerged that the Nationals would entertain offers for Soto after the 23-year-old superstar rejected a 14-year, $440 million extension, he became perhaps the biggest prize in deadline history.
Any team that acquires Soto — if he is indeed dealt — would get him for three potential playoff runs, and be a favorite to sign him to a record-breaking deal.
Teams like the Dodgers, Padres and Cardinals who can afford the haul Soto's expected to fetch likely won't part with their best prospects until they know he's off the table. That's creating a logjam.
Between the lines: Another reason it's been quiet so far is that teams are learning on the fly how to navigate the first deadline under the new 12-team postseason.
The extra wild card spot in each league means more teams are in the hunt, but the new format also de-values reaching the postseason for all but each league's top two teams, who earn byes.
The remaining eight teams play a best-of-three wild card round, and the odds they reach the Division Series are lower than they were under the single-game format, notes FiveThirtyEight.
So, while the very best teams are more incentivized to improve their rosters and earn byes, fringe playoff contenders may prefer to stand pat and hold on to their prospects for another year.
What to watch: Things could heat up quickly over the next 36 hours. Beyond Soto, some of the biggest names likely to be dealt are A's starter Frankie Montas, Cubs catcher Willson Contreras and Red Sox DH J.D. Martinez.
Go deeper: Trade deadline tracker (ESPN)
6. 🇺🇸 Photos across America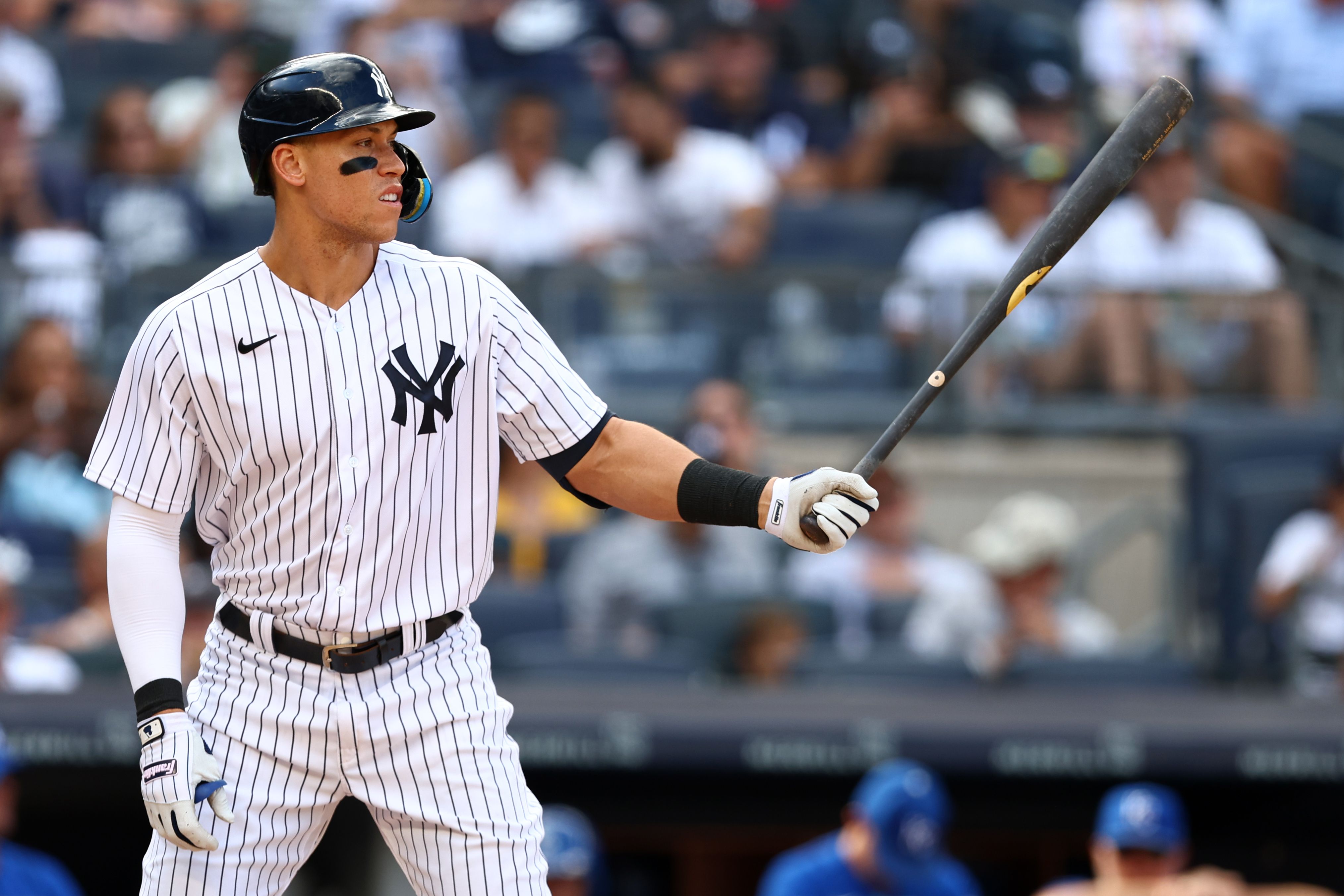 NEW YORK — Aaron Judge hit three more home runs this weekend to give him 42 on the season, tied for the third-most ever entering August and putting him on pace for 66.
Wild stat: Judge has nine more HR than anyone else, the largest lead entering August since Mickey Mantle in 1956.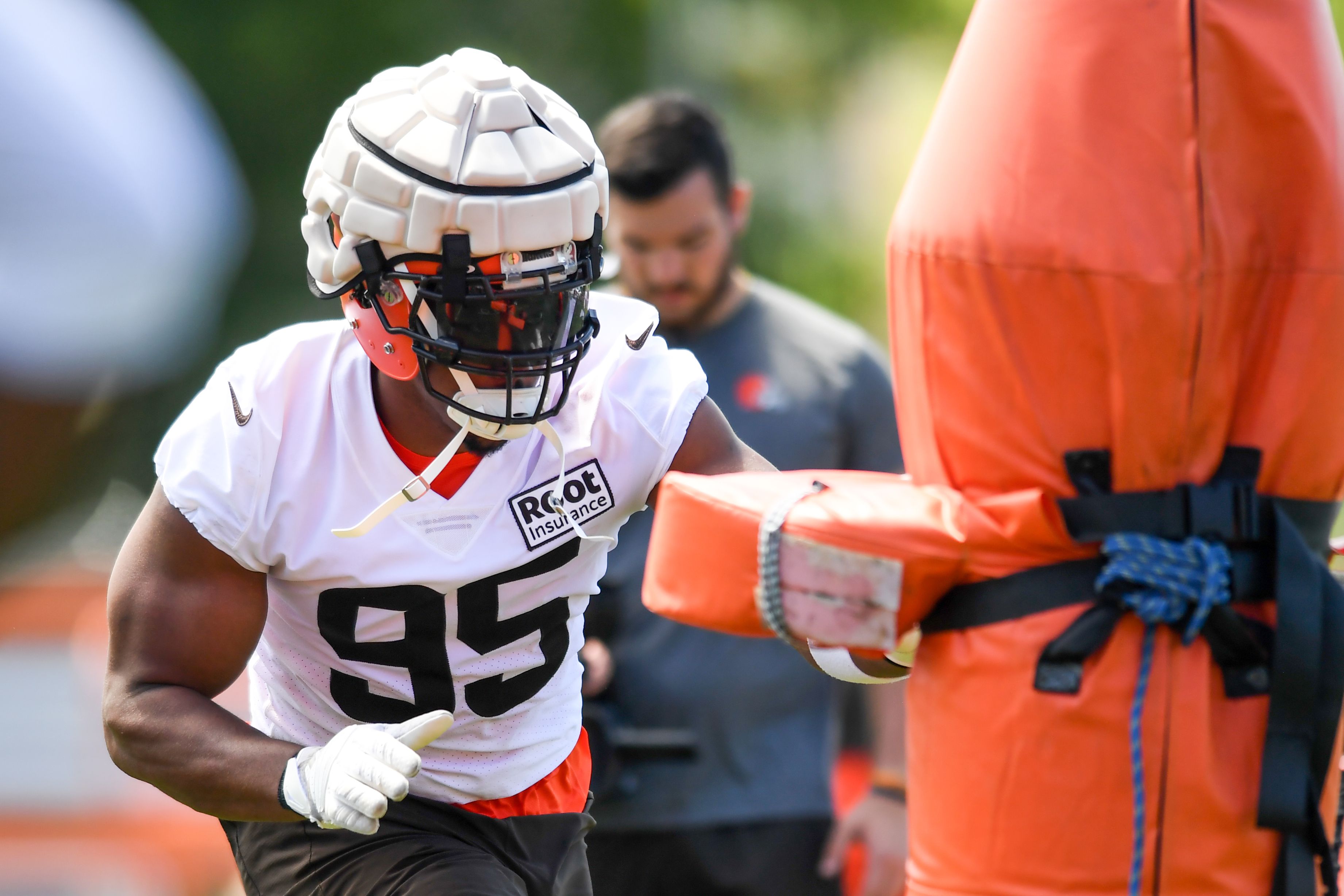 BEREA, Ohio — NFL players in positions that experience the most head impact (tight ends, linemen, linebackers) must wear protective "Guardian Caps" through their second preseason game this year.
What they're saying: "You feel like a bobblehead," quipped J.J. Watt.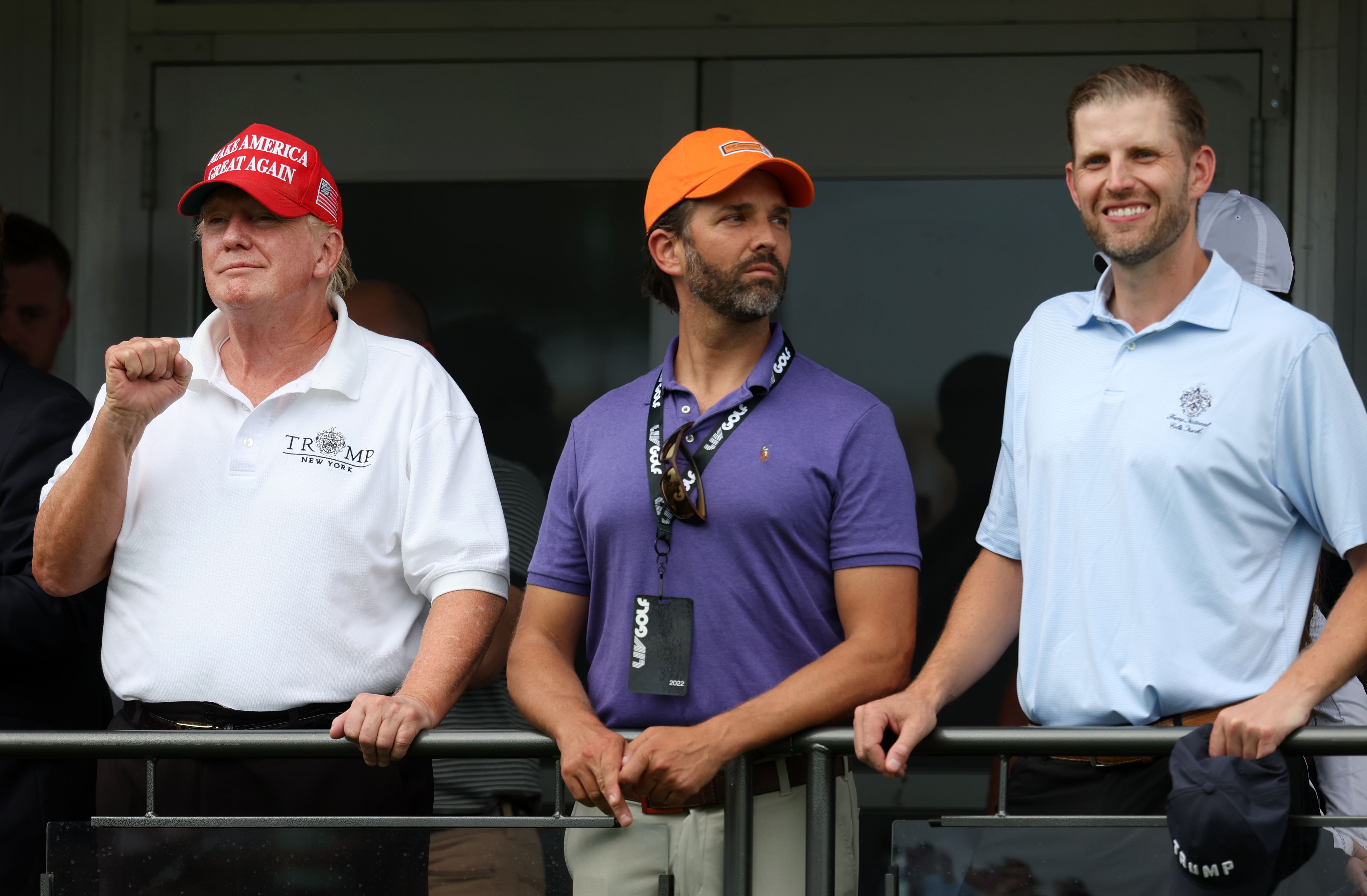 BEDMINSTER, N.J. — Henrik Stenson won his LIV Golf debut at Trump National, where former President Trump held court all weekend amid thin crowds and tearful protesters.
7. 🌍 Photos around the world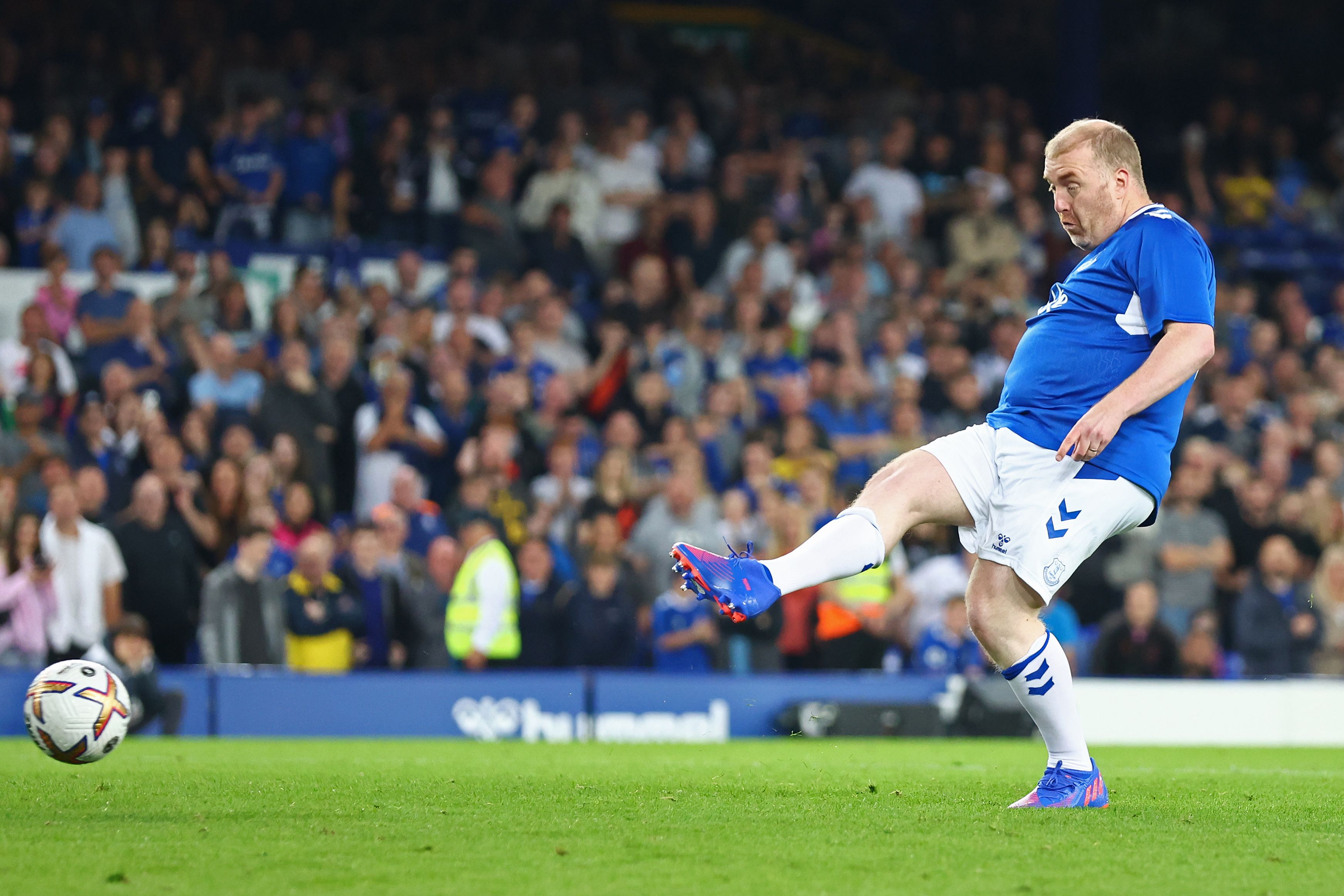 LIVERPOOL — Everton brought on fan Paul Stratton, who's been helping Ukrainian refugees, to take an honorary penalty in Friday's preseason "match for peace" against Ukrainian side Dynamo Kyiv. Love it.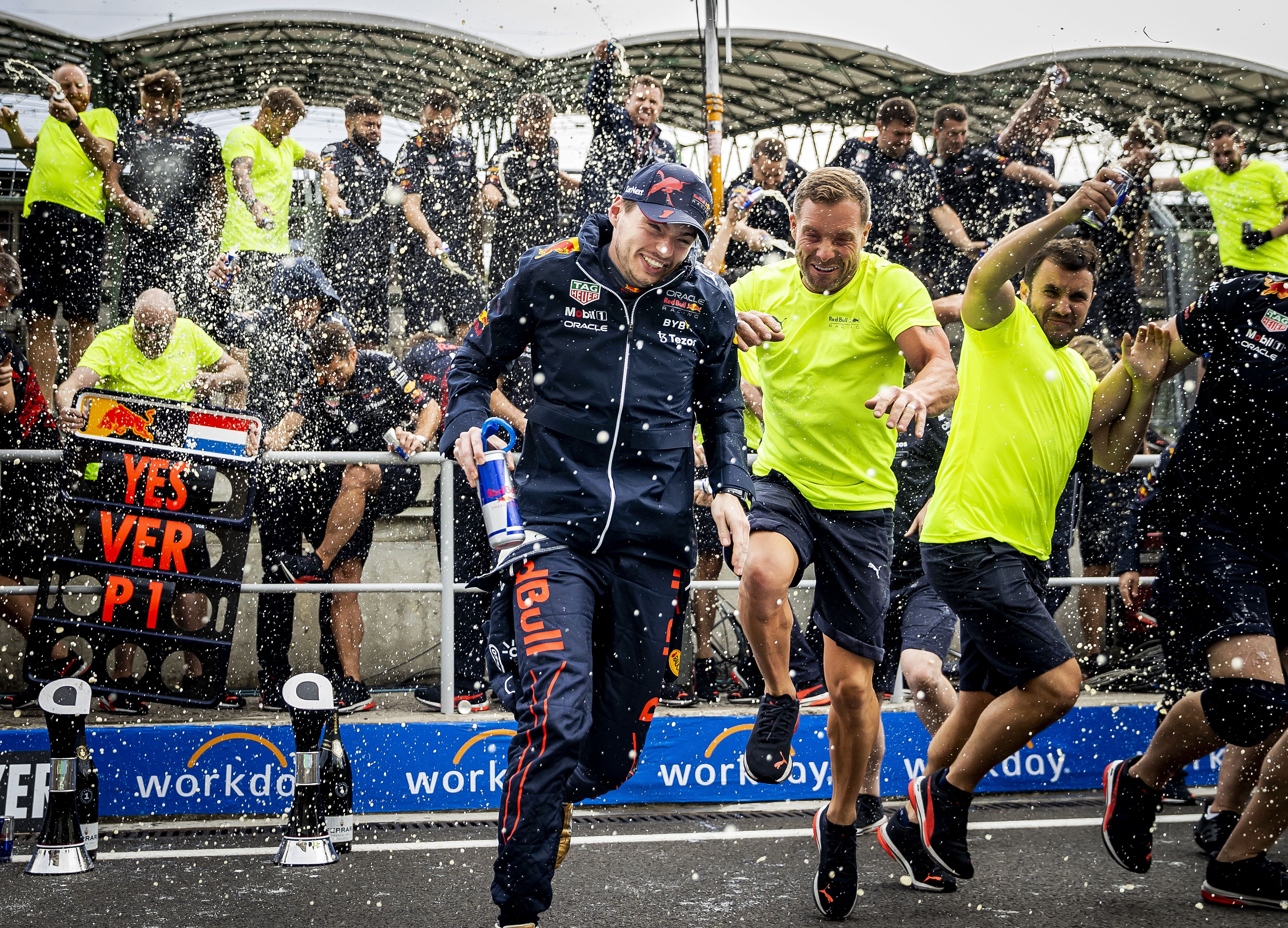 BUDAPEST — Max Verstappen took advantage of another strategic blunder by Ferrari to win Sunday's Hungarian Grand Prix for his eighth victory of the season.
Of note: Verstappen won from the 10th position. He'd never started worse than fourth in his previous 27 wins.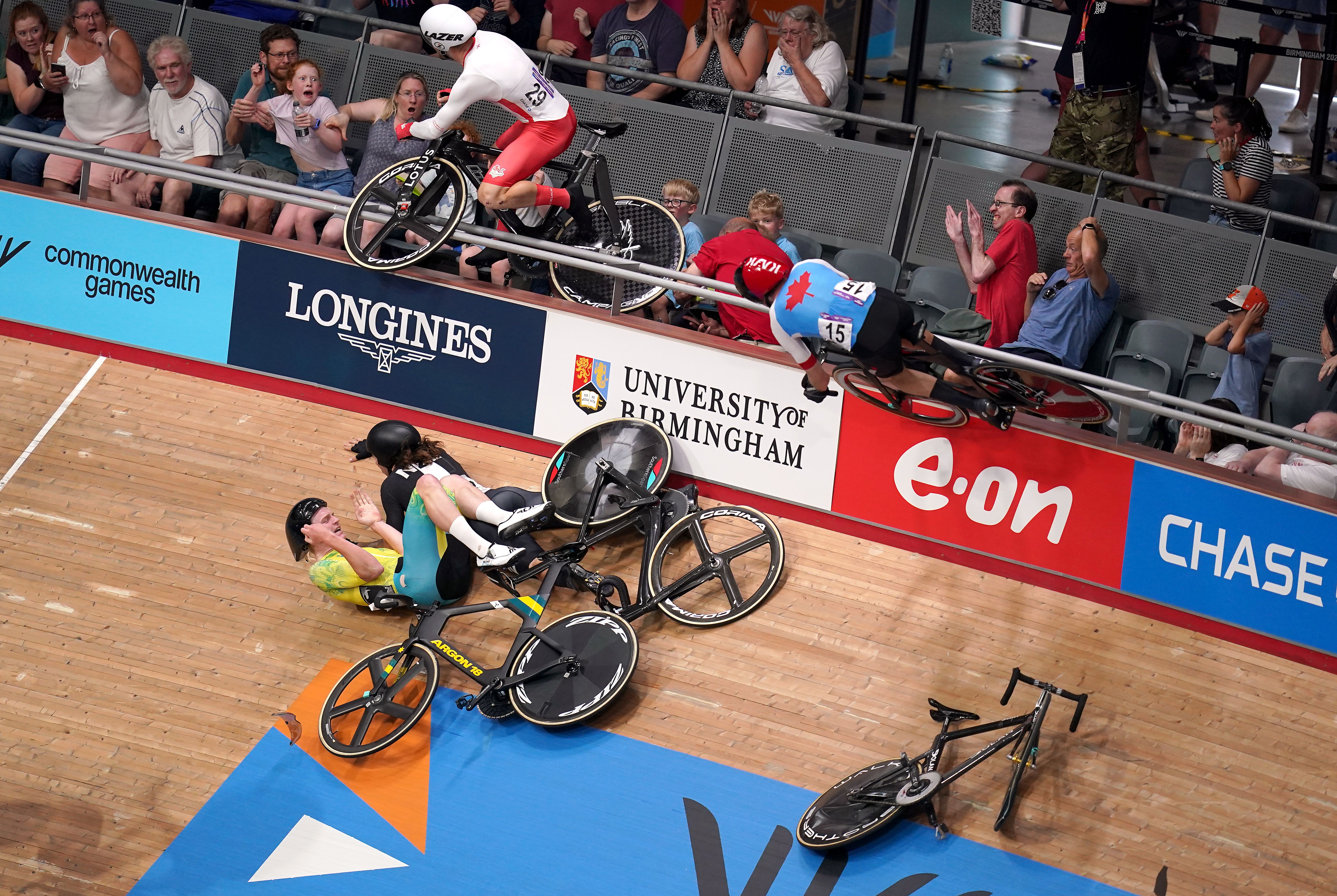 LONDON — Several cyclists and spectators were injured Sunday after a scary crash at the Commonwealth Games that saw one cyclist fly over the barrier. They all appear to have avoided any major injuries.
8. 📺 Watchlist: Summer doldrums
The summer doldrums are upon us, with little to watch today besides baseball. So enjoy your favorite team's game — or check out the national broadcast: Red Sox at Astros (8pm ET, ESPN).
More to watch:
9. 🏀 NBA trivia
Bill Russell is one of three NBA players to win at least five MVP awards.
Question: Who are the other two?
Hint: Their careers briefly overlapped.
Answer at the bottom.
10. 🎥 Top plays: Weekend edition