November 18, 2022
🎉 Happy Friday! We'll have a full World Cup preview for you on Monday morning.
Today's word count: 1,371 words (4 minutes).
Let's sports...
1 big thing: ⚾️ Your 2022 MVPs
Aaron Judge and Paul Goldschmidt each took home their first MVP award on Thursday, adding to their franchises' league-best hauls, Axios' Jeff Tracy writes.
By the numbers: Judge's Yankees have had a record 21 MVP winners in the Baseball Writers' Association of America voting era (since 1931). Goldschmidt's Cardinals are second with 18.
AL MVP: Judge, who finished second as a rookie in 2017, was a near-unanimous winner with 28 of 30 first-place votes and 410 points. Shohei Ohtani (280) got the other two first-place votes, with Yordan Álvarez (232), José Ramírez (186) and José Altuve (142) rounding out the top five.
Judge led the majors in nearly every major offensive category with 62 HR, 111 runs, 131 RBI, .425 OBP, .686 SLG, 1.111 OPS and 10.6 WAR.
His 211 OPS+ was the highest by any player this century not named Barry Bonds (excluding 2020).
NL MVP: After top-three finishes in 2013, 2015 and 2017, Goldschmidt finally got his hardware in year 12 at age 35. With 22 first-place votes and 380 points, he won comfortably over Manny Machado (291), teammate Nolan Arenado (232), Freddie Freeman (220) and Mookie Betts (154).
Goldy hit 35 HR and 41 2B with 115 RBI, while batting .317/.404/.578 for an NL-best .981 OPS. He was even a perfect 7-for-7 on the bases.
He's the fifth player to win his first MVP at 35 or older, and the first since Dennis Eckersley in 1992.
In related news … Judge's 62nd home run ball will be auctioned off later this month by Goldin Auctions after Cory Youmans, the fan from Dallas who caught it, turned down a $3 million offer.
2. 🏈 Chart du jour: Tied at the top
The Packers had a chance to become the NFL's winningest franchise on Thursday night but came up short, losing 27-17 to the Titans to fall to 4-7.
Wild stat: No team other than the Bears has owned the outright lead in all-time wins since the 1921 Buffalo All-Americans, who had 18 wins at the time.
Looking ahead ... The Bears host the Packers on Dec. 4.
3. 🏒 Death of the slap shot
Slap shots are big, loud, fun … and steadily falling out of favor, Jeff writes.
By the numbers: NHL teams are averaging a record low 3.71 slap shots per game this season. That's down 9% from last year and a shocking 48% from 2009-10, when the NHL began tracking shot types.
What they're saying: Modern coaches emphasize pressuring the puck and closing off shooting lanes, so "you've got to be able to release pucks quicker," Bruins coach Jim Montgomery told The Athletic ($). "You don't have as much time to let the big slapper go."
The big picture: Slap shots were highly effective when they burst on the scene about 70 years ago, whirring past unsuspecting defenses and goalies. But modern stick technology has given rise to the wrist shot, which players can release quickly and with more deception.
4. ⚡️ Lightning round
🇷🇺 Griner update: Brittney Griner's lawyers and agent have confirmed that she was relocated to a penal colony in Mordovia, about 210 miles east of Moscow, to serve her nine-year sentence.
❄️ Bills game moved: Due to a snowstorm expected to hit Buffalo, Sunday's Bills-Browns game has been moved to Ford Field in Detroit.
🏈 Another lawsuit: The Commanders have been sued again by the District of Columbia, this time for allegedly scheming to cheat fans out of ticket money.
🍿 New trailer: In "80 for Brady," Jane Fonda, Rita Moreno, Sally Field and Lily Tomlin play best friends who take a trip to see Tom Brady and the Patriots play in Super Bowl LI.
5. 💩 Texas A&M's historic collapse
Texas A&M began the year ranked No. 6 in the AP poll. They're currently 3-7 with two games left and haven't tasted victory since September.
Wild stat: The Aggies are set to become the seventh preseason AP top-6 team in the past 50 years to finish with a losing record
6. 🏈 Gallaudet: "Not just a deaf school"
The Gallaudet Bison were picked to finish fifth in their conference. Instead, the tiny Washington, D.C. school is heading to the D-III football tournament for the second time in school history, Jeff writes.
Why it matters: Gallaudet is the nation's only team comprised entirely of deaf and hard of hearing players.
State of play: When they take on Delaware Valley in tomorrow's first-round matchup, the Bison will have to contend with numerous challenges every other team takes for granted.
About a dozen players who don't know American Sign Language join the team each year, per ESPN, which can cause a rift between players who are fully deaf and players who are hard of hearing.
Refs still use their whistles, which most of Gallaudet's players can't hear, and almost every game someone is penalized for a late hit because they didn't know the play was blown dead.
Coaches often struggle to switch play calls from the sidelines because it's difficult to get their players' attention.
Yes, but: They make no excuses. "We're not just a deaf school," offensive line coach Todd Collins, who is hard of hearing, told ESPN. "We're here … to compete for a championship."
Fun fact ... In 1894, Gallaudet QB Paul Hubbard gathered his teammates in a small circle to ensure their deaf opponents couldn't read and steal their signs. And just like that, the huddle was born.
🎓 Go deeper: "Deaf U" is a series on Netflix about life at Gallaudet.
7. 🌎 The world in photos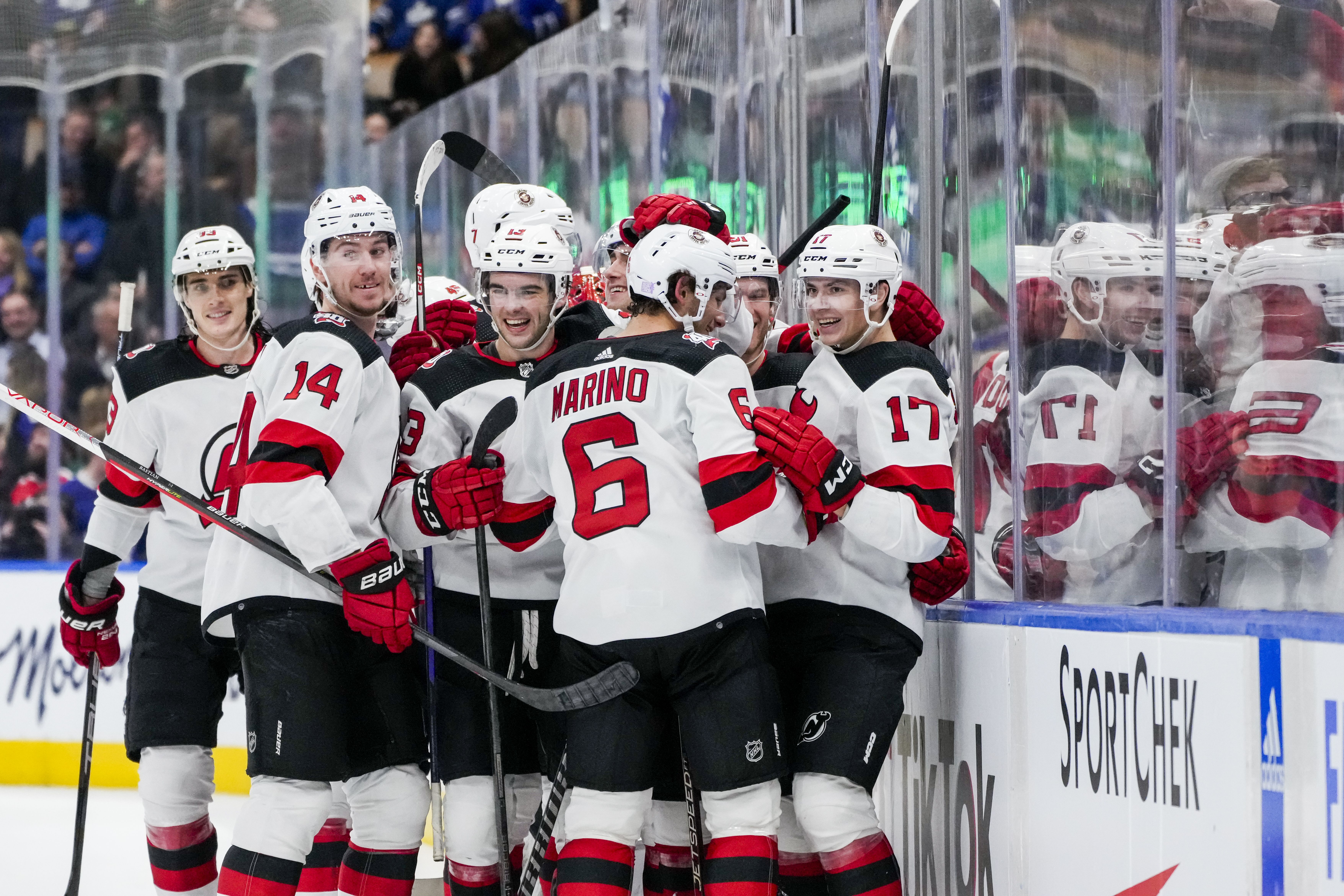 TORONTO — The Devils beat the Maple Leafs, 3-2 (OT), to win their 11th straight game. That's tied for the second-longest streak in franchise history (2005-06). The longest was 13 straight in 2000-01.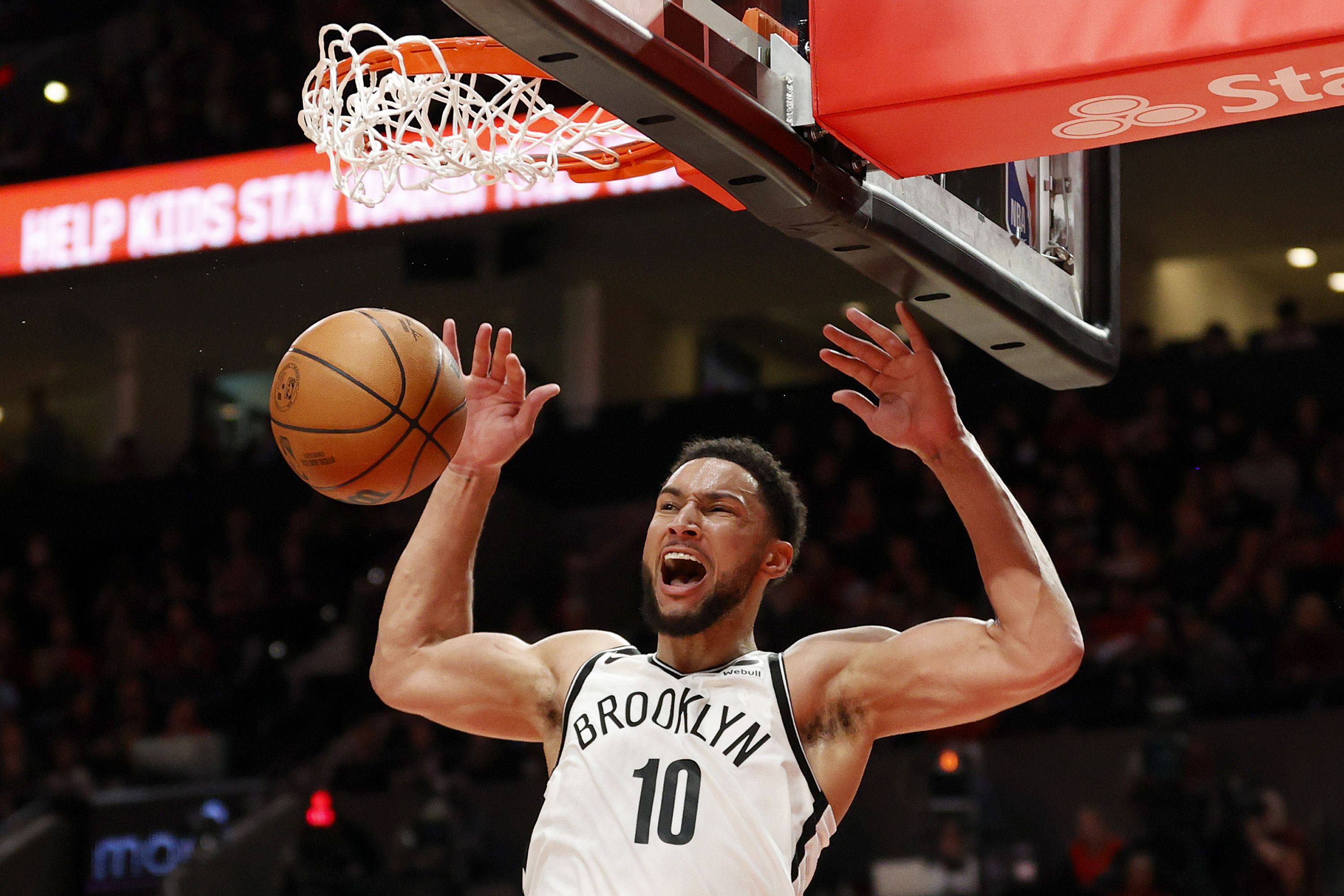 PORTLAND — Ben Simmons (15-13-7) had the best game of his brief Brooklyn career in the Nets' 109-107 win over the Trail Blazers.
📆 What to watch: Kyrie Irving could return as early as Sunday after missing eight games because of a team-imposed suspension.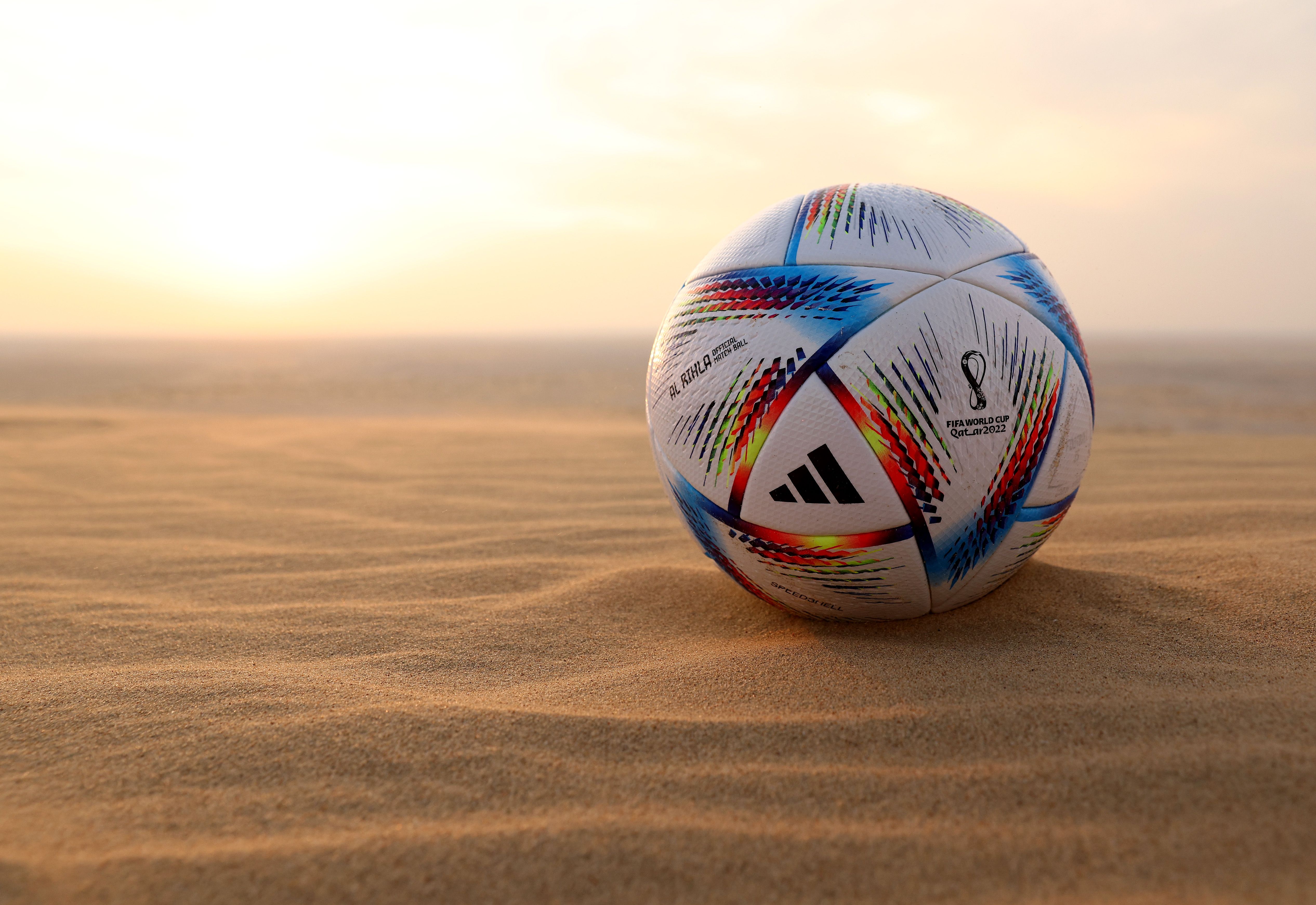 DOHA, Qatar — The World Cup is upon us.
8. 📺 Watchlist: Battle for Los Angeles
No. 16 UCLA hosts No. 7 USC on Saturday in a huge game for the Trojans (8pm ET, Fox), who can clinch a spot in the Pac-12 title game and keep their CFP hopes alive.
By the numbers: The Bruins won last year's game, but USC has won five of the last seven and leads the all-time series, 51-33-7.
Lines: Spread: USC -2.5 | O/U: 76 | Money: USC -130, UCLA +110
More to watch:
9. ⚾️ MLB trivia
This was the fifth time it's been a Yankees-Cardinals MVP year, and the first since 2005.
Question: Who were the 2005 winners?
Hint: They share an initial.
Answer at the bottom.
10. 🌇 1 fun thing: Being a Boston fan
As has been the case for much of this century, it's a great time to be a Boston sports fan, Jeff writes.
The Celtics have won eight straight for an NBA-best 12-3 record.
The Bruins have won five straight for an NHL-best 15-2 record.
Plus: After a 1-3 start, the Patriots have won four of five and currently hold the AFC's final playoff spot.