Axios Sports
September 15, 2022
👋 Good morning! It's me.
Today's word count: 1,734 words (7 minutes).
Let's sports...
1 big thing: 🏈 Amazon's historic debut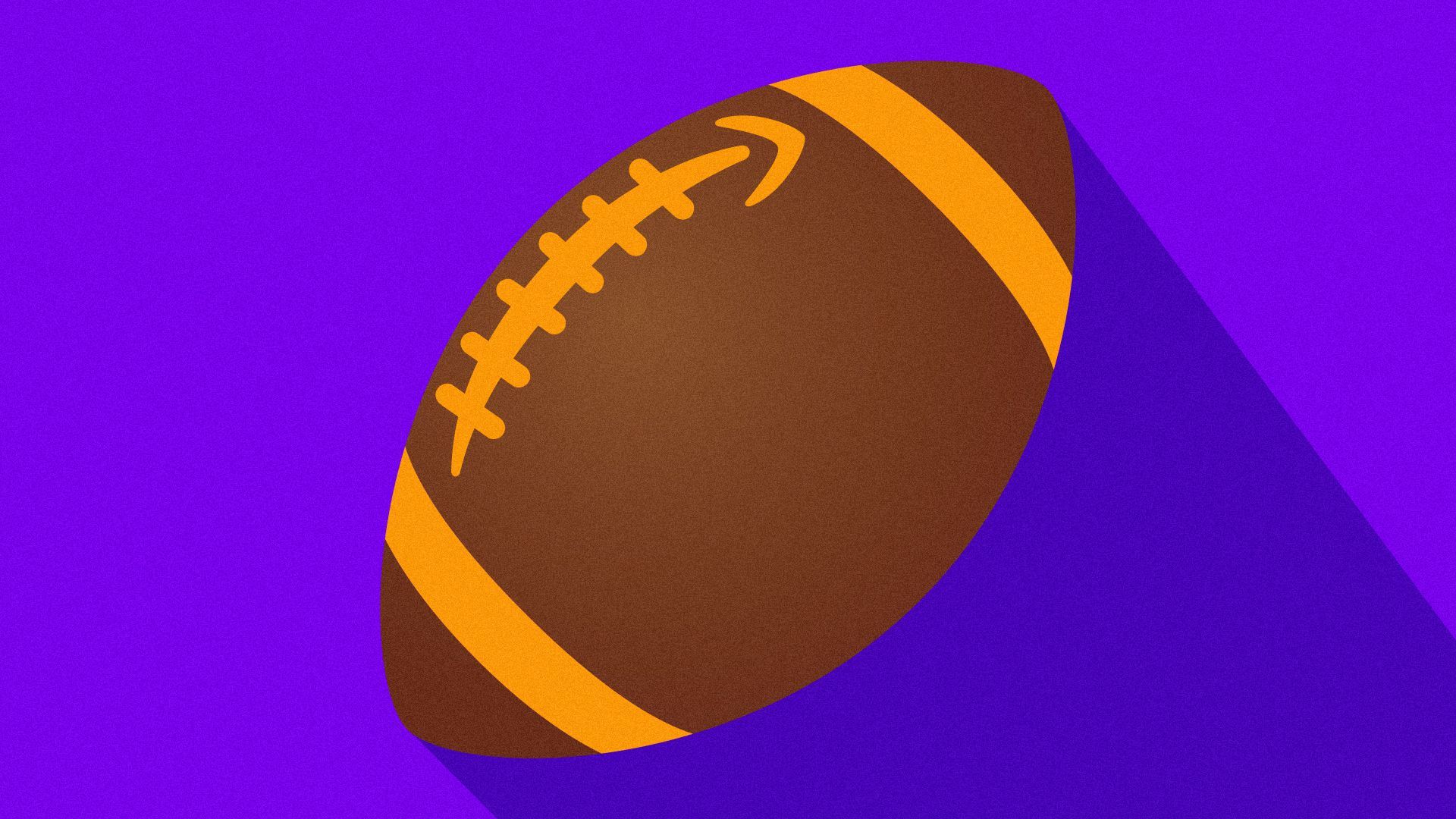 Amazon's "Thursday Night Football" debut tonight is a landmark event for the sports world, and a seminal moment for the media industry, Axios' Sara Fischer and I write.
Why it matters: The much-anticipated contest between the Chiefs and Chargers will be the NFL's first regular-season game exclusively available via streaming.
The big picture: Amazon's multi-billion dollar bet on football will be a litmus test for how quickly the NFL, and other sports leagues, continue moving major rights packages from traditional TV to streaming.
The NFL is still evaluating whether to grant its lucrative Sunday Ticket package to a streaming company later this year.
All MLS games will be streamed exclusively via the Apple TV app starting in 2023.
Details: The game itself won't look all that different, but there will be plenty of new features.
New booth: The offseason talent frenzy saw Amazon land Al Michaels from NBC for play-by-play and Kirk Herbstreit from ESPN as the main analyst.
New jingle: Amazon composed unique new theme music that fits in well alongside the four established themes from CBS, Fox, NBC and ESPN.
New tech: Uniforms will include chips to track NextGen stats, which viewers can follow in real-time using Amazon's "X-Ray" feature.
What to watch: Amazon says it's confident it will be able to handle the influx of viewers to its app, but many major sports events have caused streaming blips in the past.
The CBS All Access app crashed during last year's Super Bowl kickoff, and DirecTV's NFL Sunday Ticket website and app crashed during NFL kickoff weekend.
Amazon delivered a high-quality stream during its first preseason game last month, but many more people will be watching tonight.
Of note: Amazon partnered with DirecTV to air TNF games in over 300,000 sports bars, restaurants, hotels and other venues outside of homes, ensuring those without high-speed broadband can tune in.
The bottom line: Live sports are one of the last things holding the cable bundle together, but that marriage has an expiration date. Eventually, all premium content will be streamed. Consider tonight a glimpse of the future.
2. ⚽️ Home away from home
Ukrainian club Shakhtar Donetsk earned a critical Champions League point on Wednesday, drawing 1-1 with Scottish club Celtic, Axios' Jeff Tracy writes.
State of play: Though this was designated a Shakhtar "home" game, it was played 1,000 miles away in Warsaw, Poland, because Ukrainian teams can't play international games in an active war zone.
What they're saying: "[Poland] opened the door of the country for Ukrainian people, they opened their hearts," Shakhtar's sporting director Darijo Srna told AP.
The backdrop: This isn't the first time Shakhtar has played in an unfamiliar home.
Between the lines: Shakhtar's roster, like their home stadium, also looks different. FIFA ruled this summer that foreigners on Ukrainian clubs could suspend their contracts until June 2023 with no penalty, leading to a mass exodus.
The last word, from Shakhtar coach Igor Jovićević after Wednesday's draw:
"[Celtic] gave us a very hard time, but we were supported by 40 million fans in Ukraine and we claimed a point. This game is something to be really proud about. We turned the impossible into possible, we turned the improbable into probable."
🇺🇦 Read: The stranded sons of Shakhtar Donetsk (NYT)
3. ⚾️ The Japanese Judge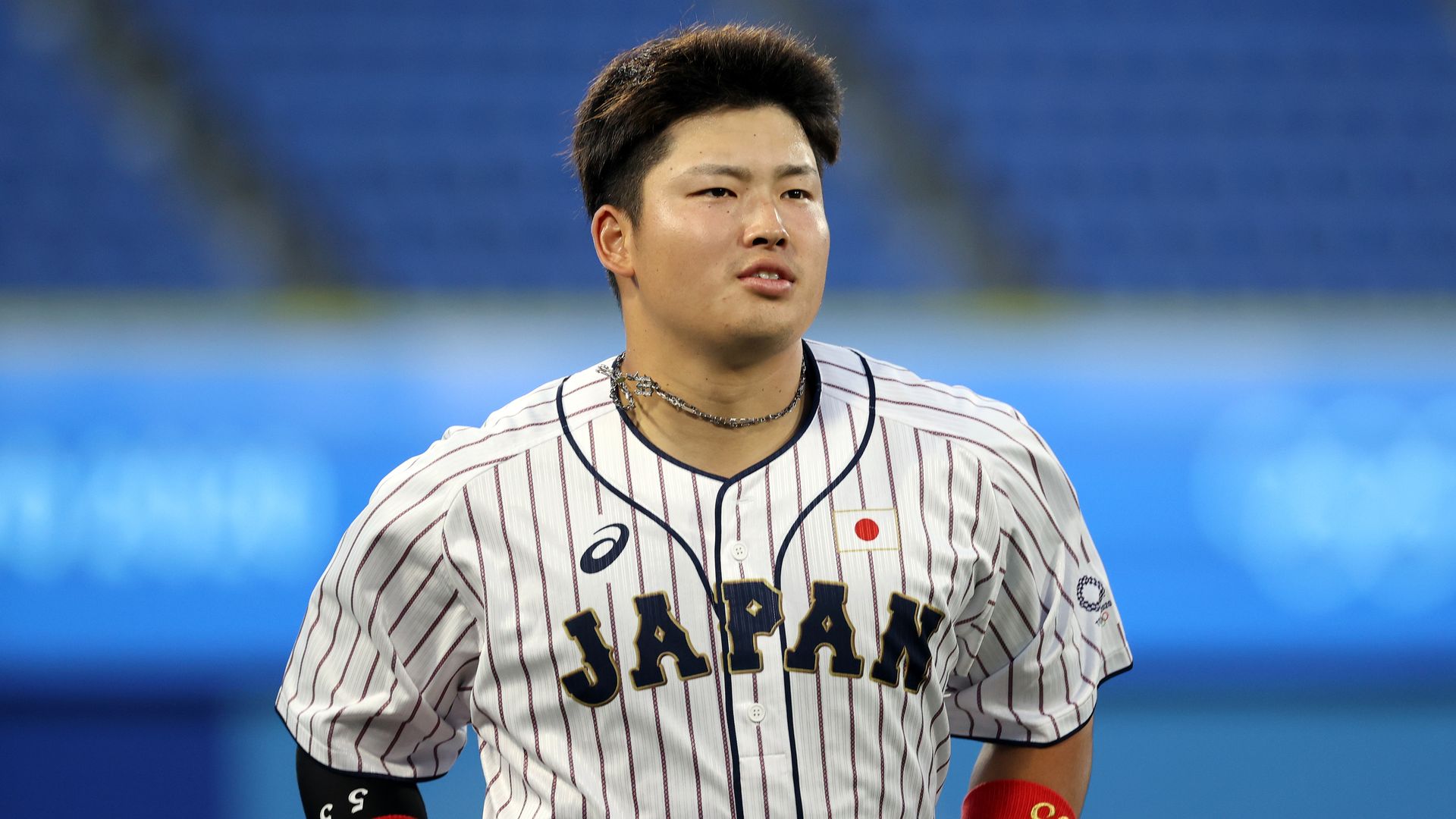 Aaron Judge isn't the only slugger chasing a home run record this season. America, meet Munetaka Murakami, Jeff writes.
Driving the news: Murakami, 22, belted two more HR on Tuesday for the first-place Tokyo Yakult Swallows of Japan's Nippon Professional Baseball, giving the third baseman 55 on the season.
Why it matters: That tied Sadaharu Oh for the most ever hit by a Japanese-born player. And with 15 games left, he's five HR shy of tying the NPB's single-season record of 60 (Wladimir Balentien of Curaçao in 2013).
By the numbers: Despite being just 22, Murakami is already a three-time NPB All-Star, entering this year with 103 HR across his first three full seasons. This year's stats: .337 BA, 55 HR, 132 RBI.
Between the lines: Murakami and Judge are both far outpacing their closest competition — NPB's second place has 39, MLB's has 37 — and according to a teammate the dingers even look similar.
"He's definitely been hitting Judge-esque tanks," former Astro and current Swallows starter Cy Sneed told MLB.com's Jon Morosi. "Neither of them are hitting wall-scrapers."
Murakami could end up in MLB — eventually. MLB's international free agent rules suppress the earnings of players under 25, and neither he nor the Swallows have mentioned anything about such a move.
The bottom line: There's nothing quite like a thrilling home run race. Even though Judge and Murakami are lapping the field in their respective leagues, we can still watch them go toe-to-toe from an ocean away.
🇯🇵 Read: Baseball's best young hitter and pitcher play in Japan (The Ringer)
4. ⚡️ Lightning round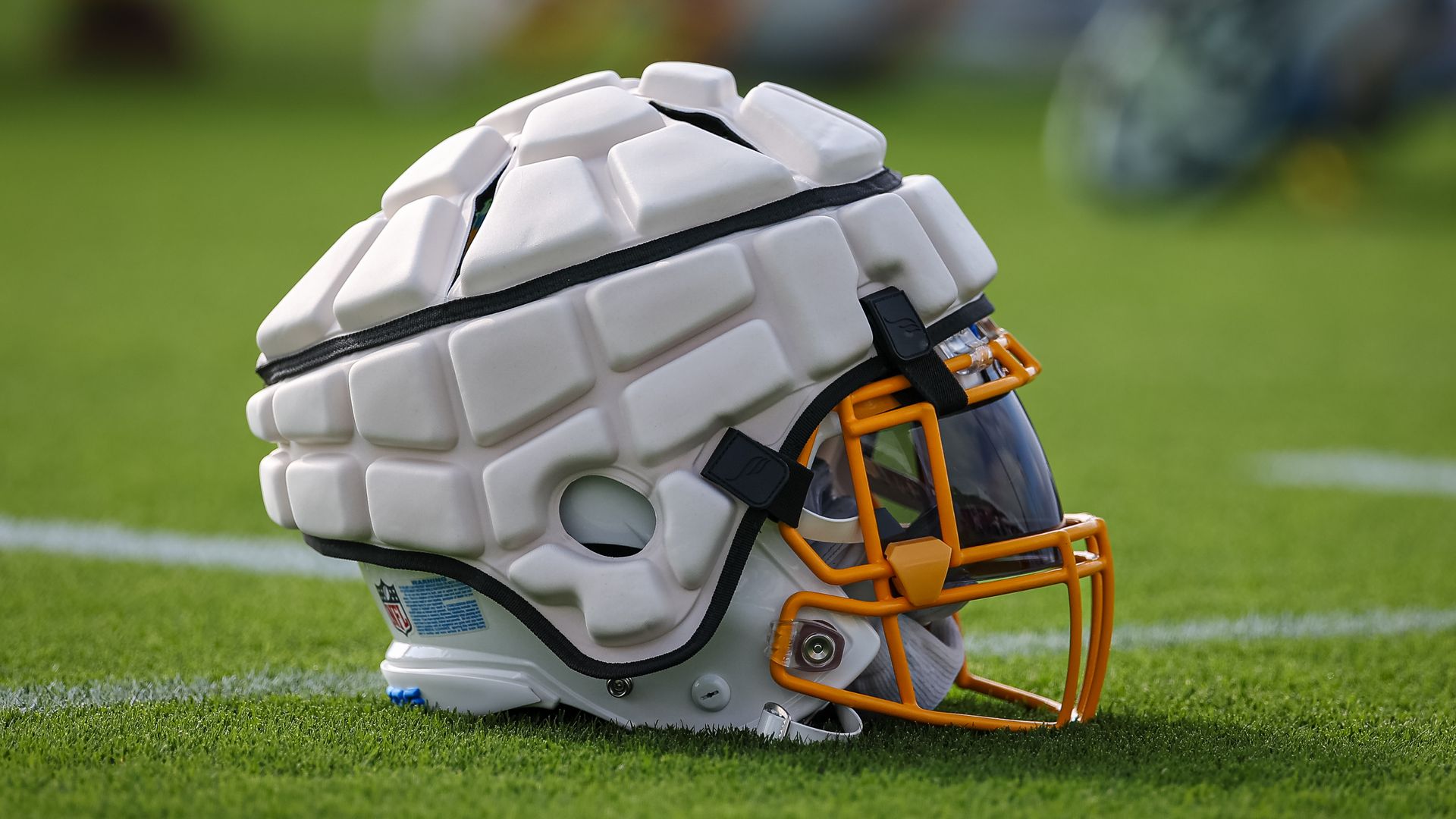 🧠 Concussions down: Concussions among NFL players mandated to wear Guardian Caps dropped by more than 50% this summer compared to the previous three-year average, per data released Wednesday.
⚽️ Youngest player: A 13-year-old named Christopher Atherton has become the youngest senior soccer player in the U.K., breaking a record which had stood for 42 years.
🏈 Lucky kids: Schools near the Bills' stadium will have a half day on Monday due to concerns about traffic ahead of the Bills-Titans "Monday Night Football" matchup.
💵 Favre scandal: New text messages show how deeply involved a former Mississippi governor was in directing more than $1 million in welfare money to retired NFL QB Brett Favre.
5. 🍺 Chart du jour: NFL beer prices
NFC East fans have suffered through some brutal seasons recently, and they get no respite when it comes to in-game libations, Jeff writes.
By the numbers: An average 16-ounce beer costs $11.54 across Eagles, Giants, Commanders and Cowboys games this season, per Bookies.com. Only two other divisions (NFC West, AFC West) even crack $10.
Beer prices by team: Philly sits alone in first, the Giants charge almost twice as much as the Jets, and the new stadiums in L.A. and Las Vegas predictably sit near the top of the list...
$14.67: Eagles
$13.75: Rams, Chargers
$12: Raiders
$11.50: 49ers, Saints, Jaguars
$11: Dolphins, Giants, Commanders
$10.50: Titans, Seahawks, Panthers
$9.50: Cowboys, Packers
$9.29: Steelers
$8.80: Bears, Bills
$8.63: Buccaneers
$8.50: Chiefs
$8.40: Patriots
$8.13: Ravens, Browns, Cardinals
$8: Texans, Vikings, Colts
$7.50: Broncos
$6.59: Bengals
$6.25: Lions, Falcons, Jets
6. ⛸ Historic highlight: Quad axel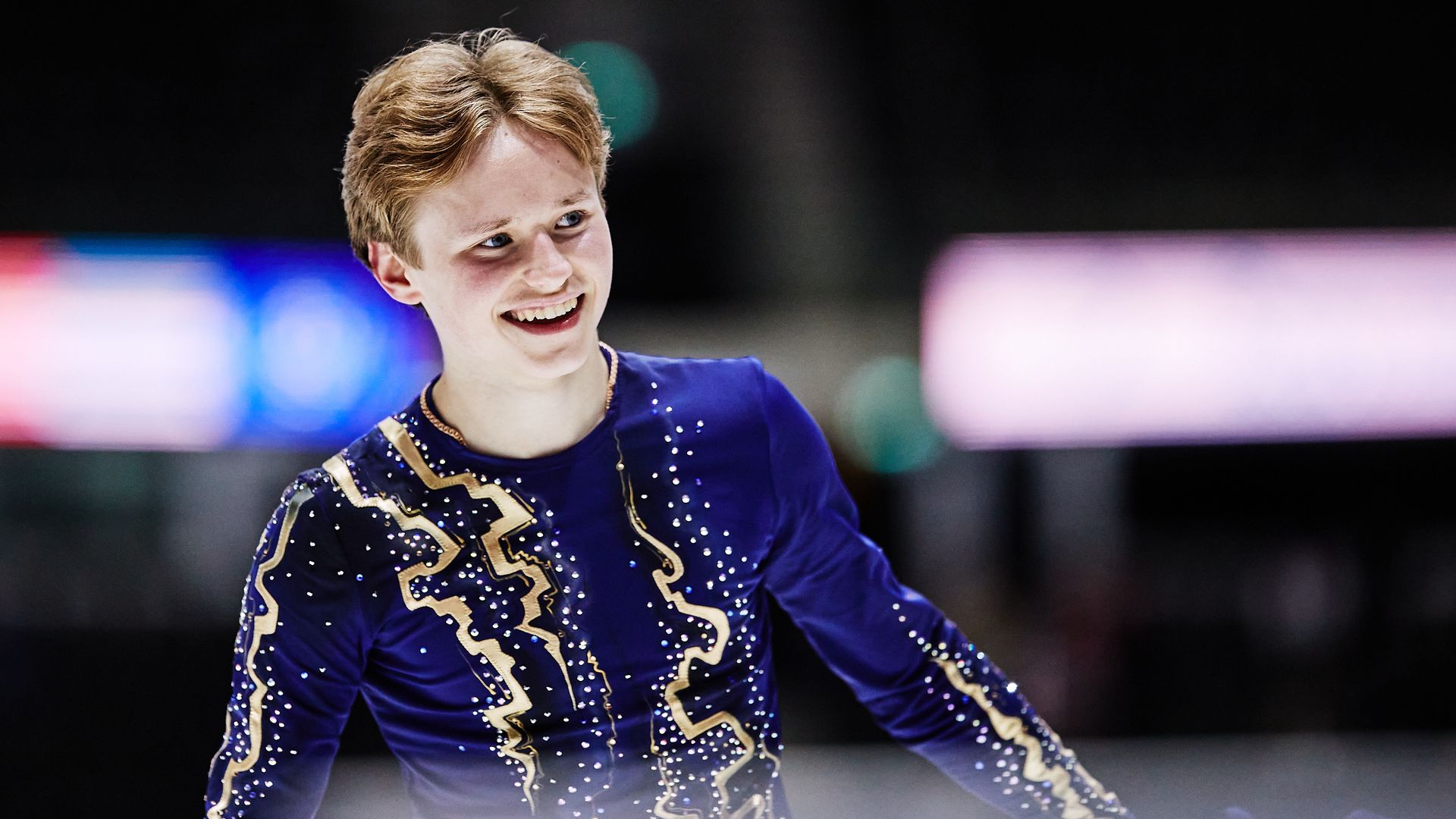 Ilia Malinin, the 17-year-old rising American figure skating star, landed the first quadruple Axel ever in competition on Wednesday during his first event of the season at Lake Placid, New York.
7. 📺 Watchlist: Sun on the brink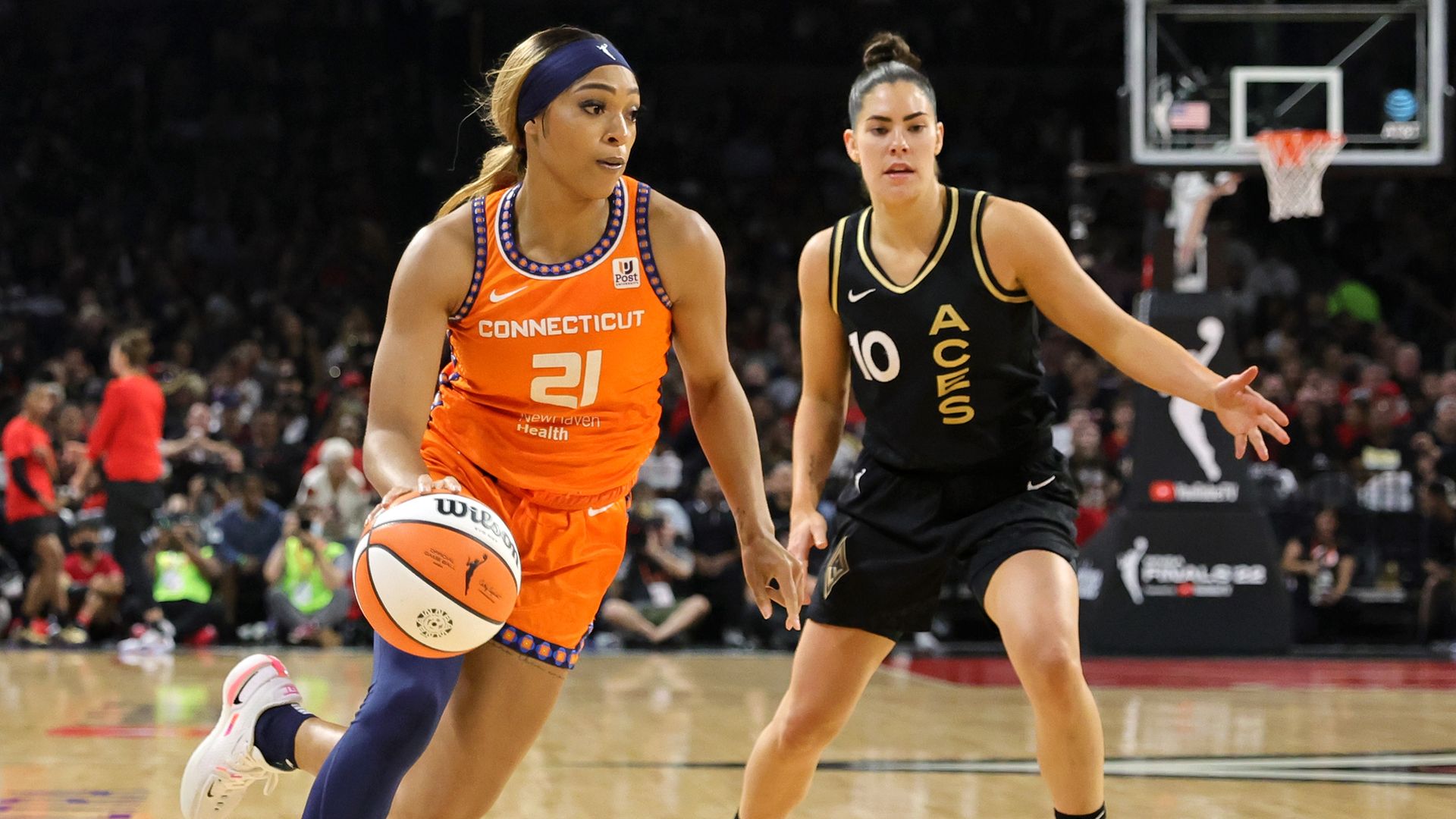 The WNBA Finals head to Connecticut for Game 3 (9pm ET, ESPN), and if the Sun (down 0-2) are going to mount a comeback against the Aces, they'll need to defy history to do so.
By the numbers: No team has ever come back to win the Finals after going down 0-2 since the format was changed to best-of-five in 2005.
Of note: Viewership has been high all year for the W. The regular season was its most-watched in 14 years and the playoffs have been its most-watched in 20 years.
More to watch:
8. 🏁 The Ocho: Grudge racing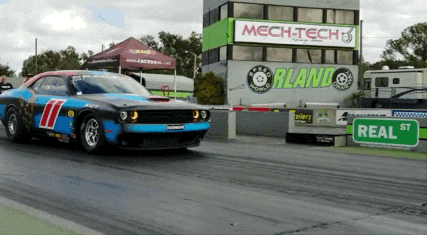 Before becoming an international heist crew, drivers in the "Fast & Furious" franchise were drag racers looking to hustle the competition for a few bucks. In other words, they were grudge racers, Jeff writes.
The big picture: The wild world of grudge racing isn't limited to the big screen. In fact, "grudge racing has been a part of motorsports for as long as there has been professional racing," writes The Ringer's David Hill.
No Guts No Glory, an annual four-day event in Orlando, is "a gathering of gamblers from all over the country, who get together ... to bet sky high on head-to-head, pedal-to-the-metal, all-out drag racing," writes Hill, whose podcast on the event came out Wednesday.
"While class racing matches up similar cars that should be equals under the hood ... grudge racing allows any two cars to match up on the track, so long as the drivers can agree to a bet."
9. 🇺🇦 Geography trivia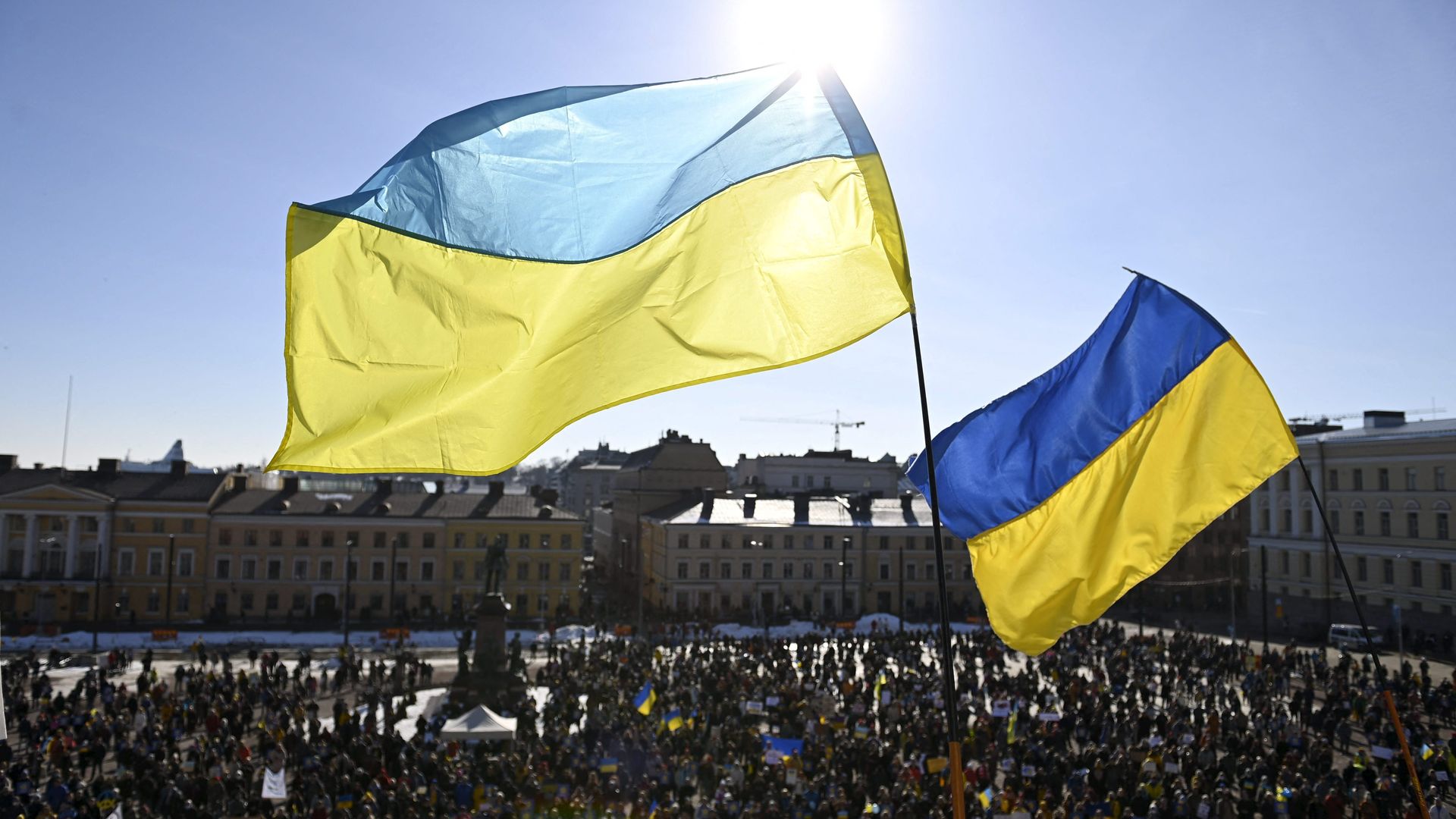 Poland and Russia are two of the seven countries that border Ukraine.
Question: Name the other five.
Hint: They all start with a different letter.
Answer at the bottom.
10. 🔮 1 prediction thing: NFL dark horses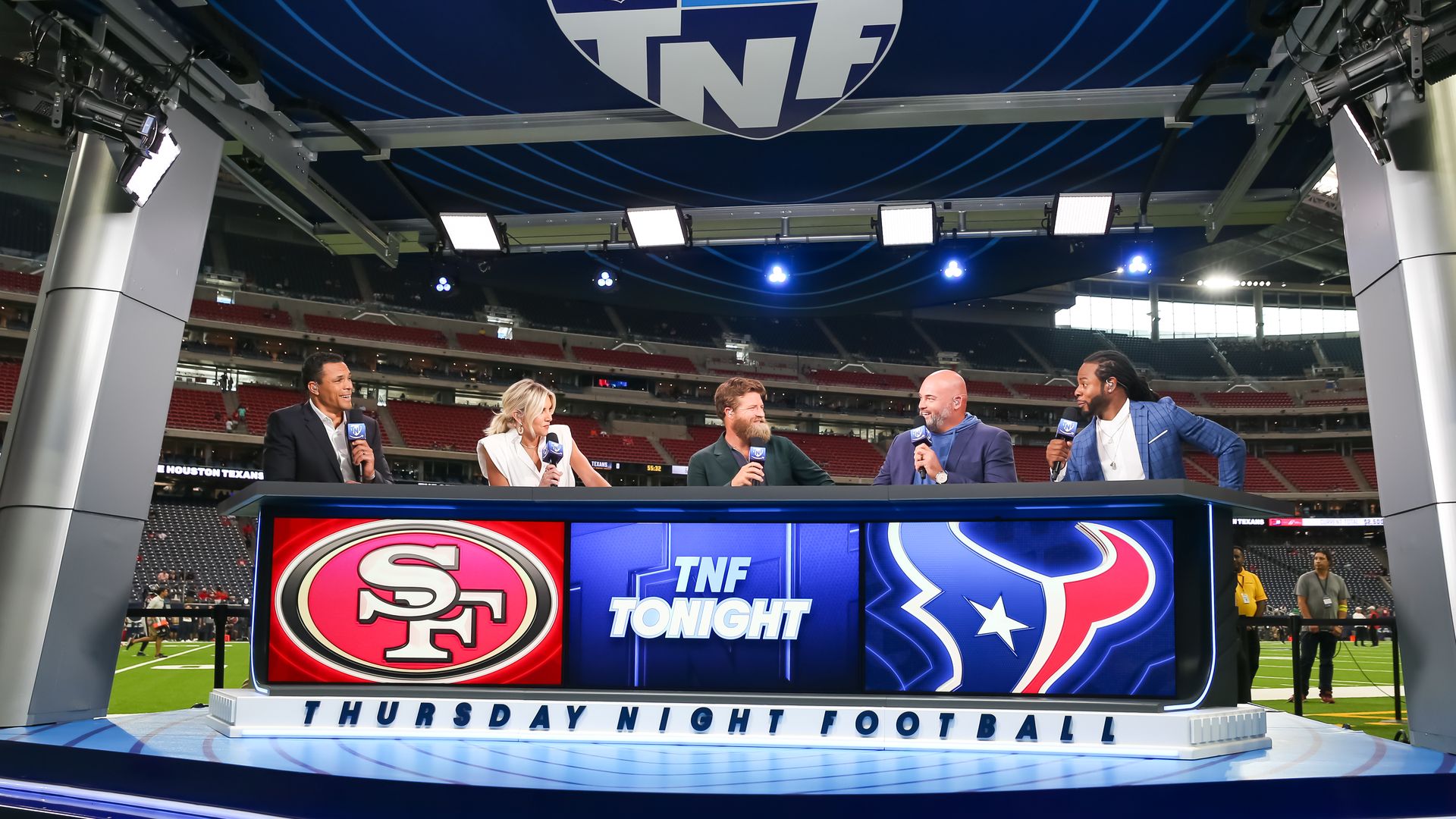 The Chiefs and Chargers, playing tonight on "Thursday Night Football," won't surprise anyone if they make a deep playoff run. But who might?
Dark horses: On a media call this week with Amazon's new studio crew, I asked three former NFL players for their dark horse picks. Essentially, who could be this year's version of the Bengals?
Richard Sherman: Vikings
Ryan Fitzpatrick: Ravens
Tony Gonzalez: Eagles
The backdrop: Minnesota has just four playoff appearances since 2010, Baltimore hasn't advanced past the second round since winning the 2012 Super Bowl and Philly hasn't won 10 games since winning the 2017 Super Bowl.