March 15, 2019
Good morning! Here's the sports betting edition I promised you. Hope you enjoy.
P.S. We're bringing our daily pick 'em contest back, this time in partnership with The Action Network. More details below.
P.P.S. Tell your friends to sign up!
1 big thing: Betting on the future of sports
It's been almost a year since the Supreme Court struck down the Professional and Amateur Sports Protection Act (PASPA), which had prevented states from creating their own regulations regarding sports betting.
In that time, the number of states where sports betting is legal has grown to eight, with many more inching toward legalization.
Meanwhile, casinos, leagues, media networks and nearly every other company that touches sports have sprung into action, hoping to capitalize on what is expected to be an extremely lucrative new industry.
Why it matters: One of the biggest realizations I've come to over the past year is that most Americans have no concept of how big sports betting can become.
This is because too many of us equate sports betting to playing roulette (a game of luck), when in reality, it's much more like investing in a stock (a game of skill).
When you place a bet on an NBA game, you're making an educated guess based on things like data, public opinion and intuition. When you "place a bet" that Apple's stock price will go up, you're doing the same thing. (When you cross your fingers and pray the roulette ball lands on red, you're not.)
The big picture: I recently spoke with Ted Leonsis, owner of Washington D.C.'s Capital One Arena as well as the four teams who play there (Wizards, Capitals, Mystics, Valor) about this disconnect. His response: "It's a generational thing."
"When someone my age closes their eyes and thinks of sports betting, they imagine some back room with cigarette smoke and cocktail waitresses and a mafia guy walking in with a paper bag full of cash."
"For the younger generation — for you, for my son — what conjures up in their minds is playing daily fantasy sports. Rather than thinking of sports betting as this criminal activity, they associate it with the idea of 'how much smarter am I than you because I did my research.'"
— Ted Leonsis, CEO of Monumental Sports & Entertainment
The bottom line: Teenage sports fans are coming of age in a world where sports betting is being sold to them as an honest, legit and important addition to their fandom.
For some, there's still a stigma attached to it, but that will likely change as it becomes more normalized. And jeez, can you imagine when they have kids? Sports betting might just be the most normal thing in the world.
2. Where each state stands on sports betting
Eight states — Nevada, New Jersey, Mississippi, Pennsylvania, Rhode Island, West Virginia, Delaware and New Mexico — have already legalized sports betting, and the on-deck circle is packed.
The big picture: In January, wagers in new legal sports betting markets ($503.1 million) exceeded the amount of wagers placed in Nevada ($497.5 million) for the first time, per the American Gaming Association.
By the numbers: January's state-by-state handle (in millions):
Nevada: $497.5
New Jersey: $385.3
Mississippi: $35.2
Pennsylvania: $32.0
Rhode Island: $19.1
West Virginia: $17.8
Delaware: $11.9
New Mexico: N/A
Total: $998.8 million was legally wagered in January.
3. New ways to watch, new shows to consume
"In the middle of the 20th century, television began reframing the way we experience sports," writes the N.Y. Times' Bruce Schoenfeld.
"It gave us replays and extended timeouts, pushed World Series games into prime time ... Through national telecasts and highlights and, later, superstations and cable networks, fans grew intimate with teams many hundreds of miles away."
"Now gambling is poised to unleash changes just as transformative, and they may come fast."
"Announcers tell us how hard baseballs are hit and how far they travel, or how many miles a particularly active soccer player has run. Because such derivatives create new opportunities for betting, we're sure to see many more of them."
P.S. In addition to revolutionizing live broadcasts, the proliferation of sports betting will also bring rise to new studio shows. Here are a few that already exist:
4. A brief history of gambling in America
1931: Nevada opens the nation's first casinos in an attempt to avoid bankruptcy. "Any state could have done it," UNLV professor Anthony Cabot told the N.Y. Times. "But no others did."
1949: Sports betting becomes explicitly legal in Nevada.
1978: Casinos open in Atlantic City, N.J.
1988: Congress passes the Indian Gaming Regulatory Act, permitting casinos on land owned by Native American tribes.
1992: Congress passes the Professional and Amateur Sports Protection Act (PASPA), which bans sports betting throughout the country beyond a few exceptions like bicycle racing in New Mexico and bookmaking in Nevada.
2010: With Atlantic City's casinos struggling, New Jersey Gov. Chris Christie pushes a referendum to allow sports betting at every racetrack and casino in the state as a way to counter those losses. The referendum passes, and Christie signs it into law.
2014: The NCAA and the major sports leagues challenge this referendum in court, arguing that it violates PASPA. They win, leading New Jersey to petition the Supreme Court to hear the case.
2017-18: The Supreme Court accepts the case in June 2017. In May 2018, the court strikes down PASPA, determining it to be unconstitutional.
5. From stadium to sports book
In the not too distant future, you'll likely have the opportunity to place an in-stadium bet while watching your favorite team play — either from your seat on your phone or perhaps at a betting window/lounge near the concessions.
Be smart: Sports teams will outsource the actual bookmaking, as that would be considered a conflict of interest, so they'll likely just handle the bets.
The big picture: Once this infrastructure is in place, sports arenas will not only be able to cater to sports bettors during games; they'll also be able to cater to them when there's no game going on at all.
"I can envision a Sunday afternoon at Capital One Arena where people come and they're watching, say, soccer matches and placing bets," Leonsis told me.
Leonsis also plans to build a world-class restaurant called the Sports Book in Capital One Area where people can "come in and watch games and dine and bet," per NBC Washington.
The bottom line: Imagine a colossal sports stadium located right in the center of downtown. Now imagine if that stadium had betting lounges where you could congregate, eat food and watch and bet on sports.
You'd consider hanging out there even if a live game wasn't going on, right? Same.
Go deeper:
6. How leagues are making money
From Mike: When the Supreme Court's decision came down last May, sports leagues immediately began pushing for an integrity fee to get a cut of every dollar wagered, but pushback from the gaming industry put a stop to that pretty quickly.
Now, instead of demanding a cut of the action, leagues are signing multi-million dollar deals with major casino operators to try to make up the difference.
What's happening: The NBA, MLB and NHL have all signed non-exclusive gaming deals with MGM Entertainment that gives MGM access to their real-time data streams.
The NFL has a partnership with Caesar's that includes exclusive rights to NFL trademarks, but doesn't include data access.
Why it matters: This is the gaming industry's perfect world: private deals fueling the industry instead of public laws.
"Contract over statute ... We're pleased you're not statutorily required to purchase data or pay an integrity fee. That can be done through contractual negotiation."
—
Sara Slane, senior vice president of Public Affairs at the American Gaming Association
7. Sports betting trivia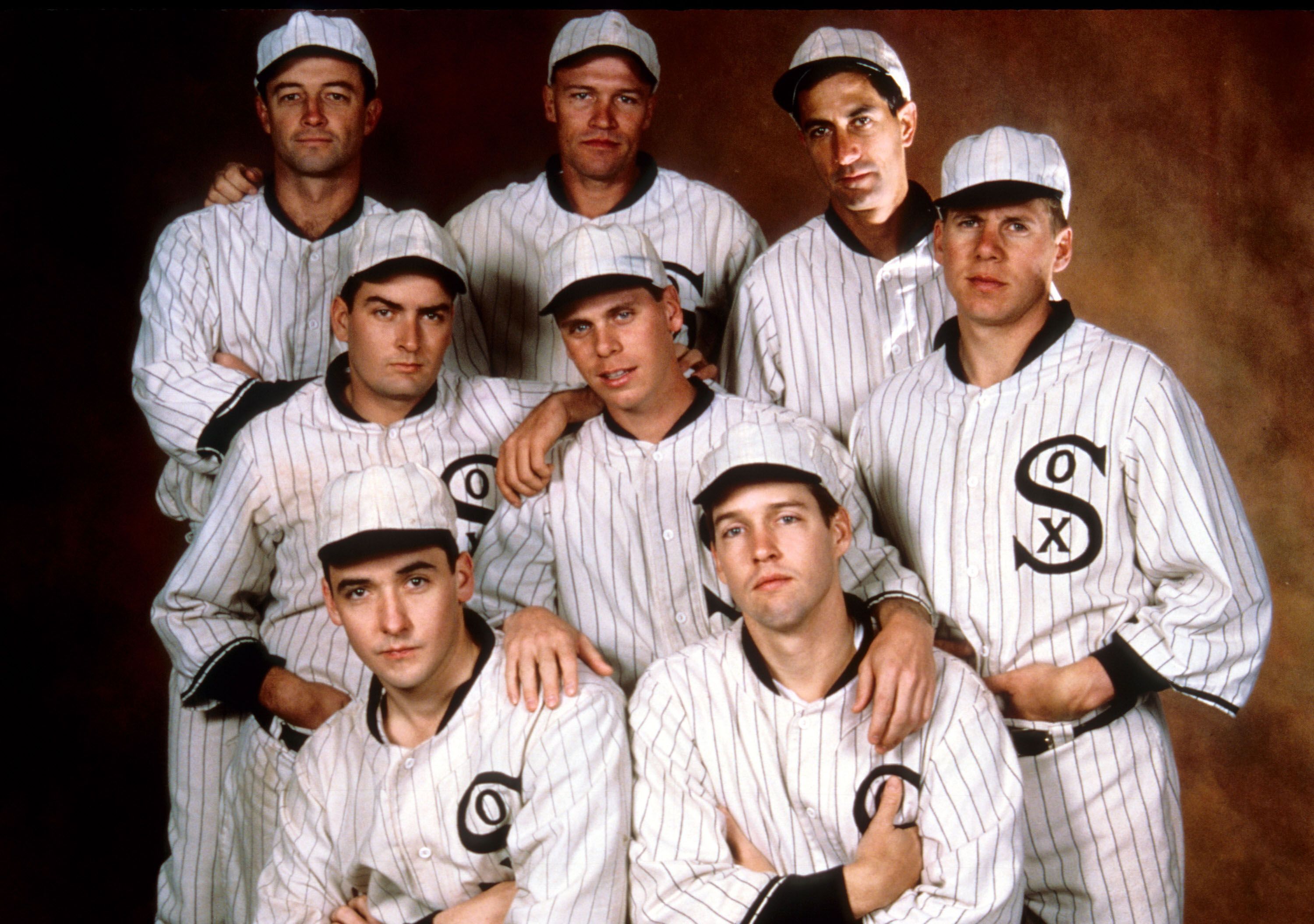 "Eight Men Out" is a 1998 film that tells the story of the infamous "Black Sox scandal," in which eight members of the 1919 Chicago White Sox conspired with gamblers to intentionally lose the World Series.
Question: Who was their World Series opponent?
Hint: They've won five World Series titles, the last one coming in 1990.
Answer at the bottom.
8. For a glimpse of the future, look across the pond
Sports betting is part of the culture in the U.K., where it has been legal for years. "The only limit for bettors is their imagination," writes the N.Y. Times' Tariq Panja.
Wild stat: There are some 8,500 betting parlors in the U.K. For comparison, Domino's has roughly 5,500 locations in the U.S.
9. Announcement: Our daily prediction contest returns on Monday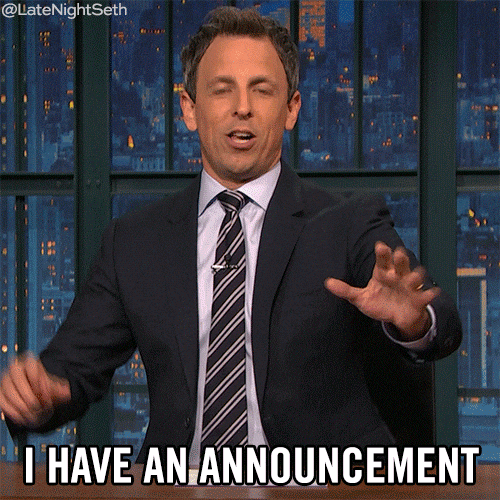 We're partnering up with The Action Network to deliver an epic new version of our daily pick 'em contest.
Each morning, you'll have the opportunity to predict what will happen in the sports world that evening in a free-to-play game that will teach you how to bet without having to actually risk any money.
The Action Network will provide the latest odds and betting lines, as well as insights and expert opinions to help you make a more educated guess.
Winners get prizes. Good ones, too.
10. Vote: Should we publish deep dive editions like this more often?
Your vote will be recorded upon click and you'll be sent to our homepage to continue injecting your brain with knowledge. Thanks!
Have a great weekend,
Kendall "I love Zion" Baker
Trivia answer: Cincinnati Reds