November 19, 2020
👋 Good morning! Let's sports.
Today's word count: 1,814 words (7 minutes).
1 big thing: 🏀 Recapping the NBA draft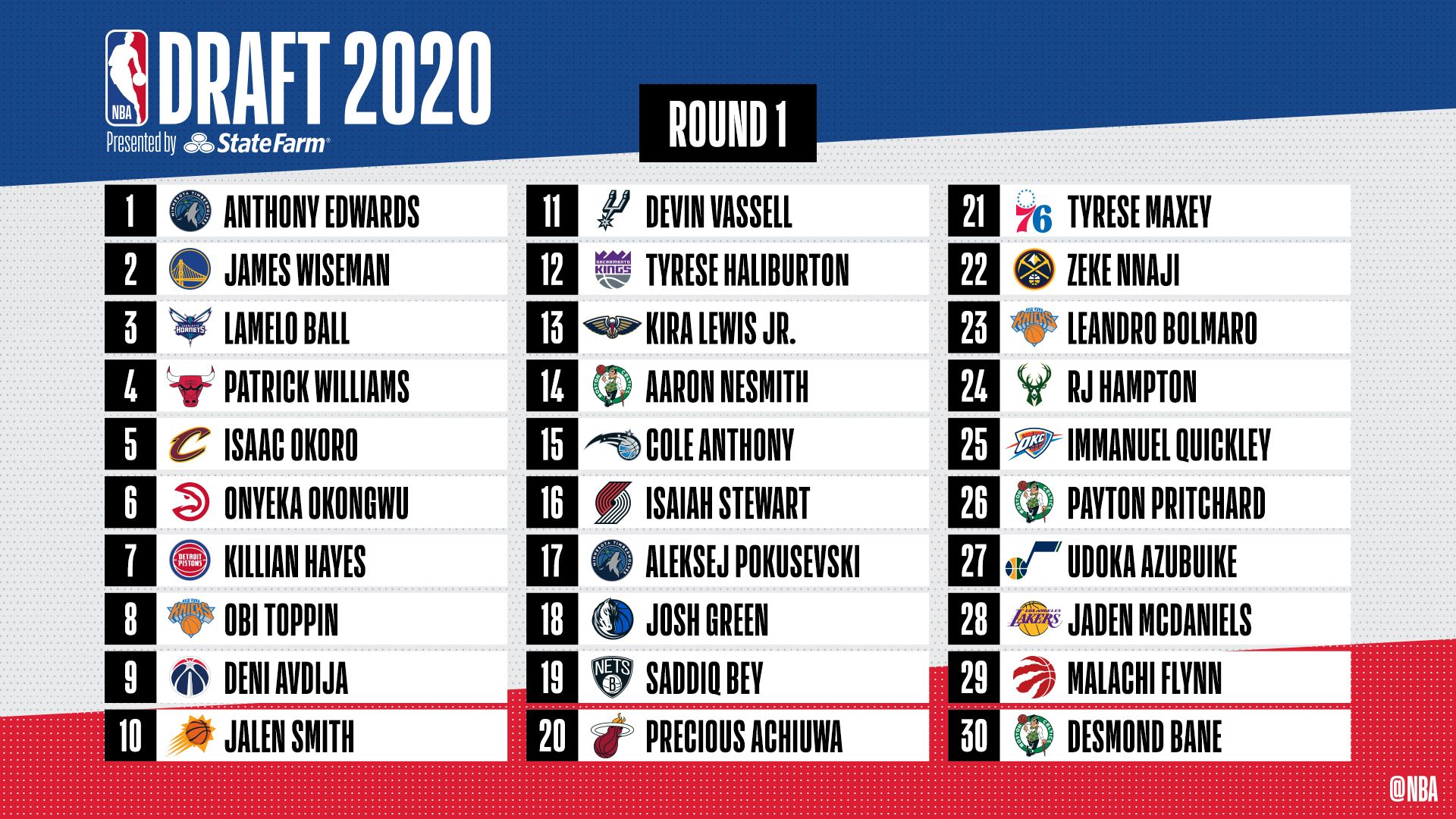 It's been six months since most prospects in the 2020 NBA draft last suited up. Now, they finally have homes — and 33 days to get ready for the season.
Round 1 notes: For the first time since 2000, Kansas, Kentucky, North Carolina and Duke didn't have any players drafted in the lottery.
Anthony Edwards is the 11th straight one-and-done player to go No. 1, with Blake Griffin being the last non-one-and-done to be the top pick.
Florida State has now produced more NBA first-rounders (five) than NFL first-rounders (three) since 2016.
Foreign affair: For the eighth straight year, a pair of international players went in the top 10: Killian Hayes (France) and Deni Avdija (Israel).
Family affair: LaMelo and Lonzo Ball became the first pair of brothers to be drafted in the top 5, while Greg and Cole Anthony became the eighth father-son duo to be drafted in the top 15.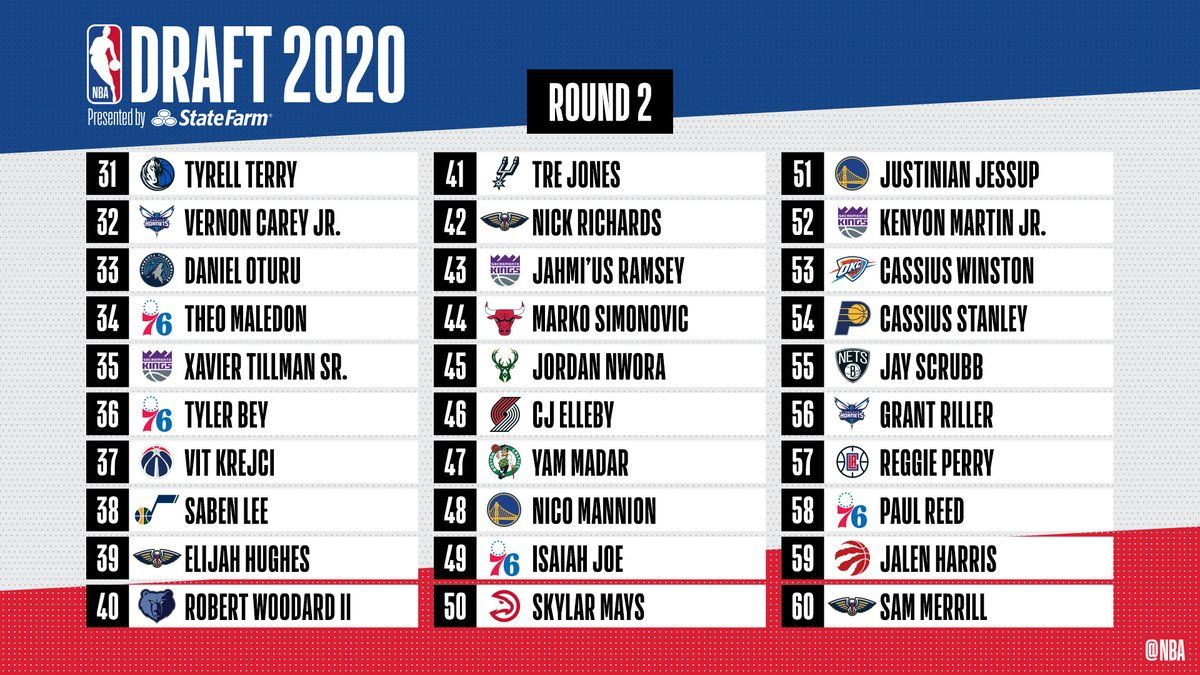 Round 2 notes: Duke didn't have a first-round pick for the first time since 2010, but did have three second-rounders: Vernon Carey Jr. (No. 32), Tre Jones (No. 41) and Cassius Stanley (No. 54).
Jay Scrubb (No. 55), who was named JUCO POY after starring at John A. Logan College, is the first JUCO player drafted since Donta Smith in 2004.
Nico Mannion was the 48th pick by the Warriors 37 years after his father, Pace, was the 43rd pick by the Warriors.
Winners:
Sixers: Daryl Morey may have fixed the Sixers in one night, acquiring Danny Green, Seth Curry, Tyrese Maxey, and unloading the Al Horford contract.
LaVar Ball: "Love him or hate him ... it's now inarguable: The man did raise two top-three picks, and did it mostly while wearing slides," writes The Ringer's Dan Devine.
Losers:
Warriors: The James Wiseman pick was overshadowed by some devastating news: Klay Thompson, who missed last season with a torn of ACL, is believed to have suffered a "significant Achilles injury" while working out. Ugh.
Draft trackers: After the lottery concluded, picks started flying everywhere. No huge names were traded, but it was borderline impossible to keep track of all the movement.
Go deeper: Draft grades for every team (SI)
2. 🏈 NFL Power Rankings: Week 11
It's been two weeks since we updated our power rankings (Masters Special Edition last Thursday), so there's lots of movement across the board.
Best division: With the Seahawks, Rams and Cardinals all at 6-3, the NFC West is poised to come down to the wire. The drama continues tonight in Seattle.
Worst division: Ever since the NFL split into it eight divisions in 2002, there have been 152 opportunities for a three-win team to lead its division entering Week 11. The 3-5-1 Eagles are the first to ever do it. Nice work, NFC East.
Coming up:
Tonight: Cardinals at Seahawks (-3)
Sunday, 1pm ET: Titans at Ravens (-6.5)
Sunday, 4pm ET: Packers at Colts (-2)
Sunday night: Chiefs (-7) at Raiders
Monday night: Rams at Bucs (-3)
Bye week: Bills, Bears, Giants, Niners
Go deeper: Full Week 11 schedule
3. 🇦🇺 Australia's two realities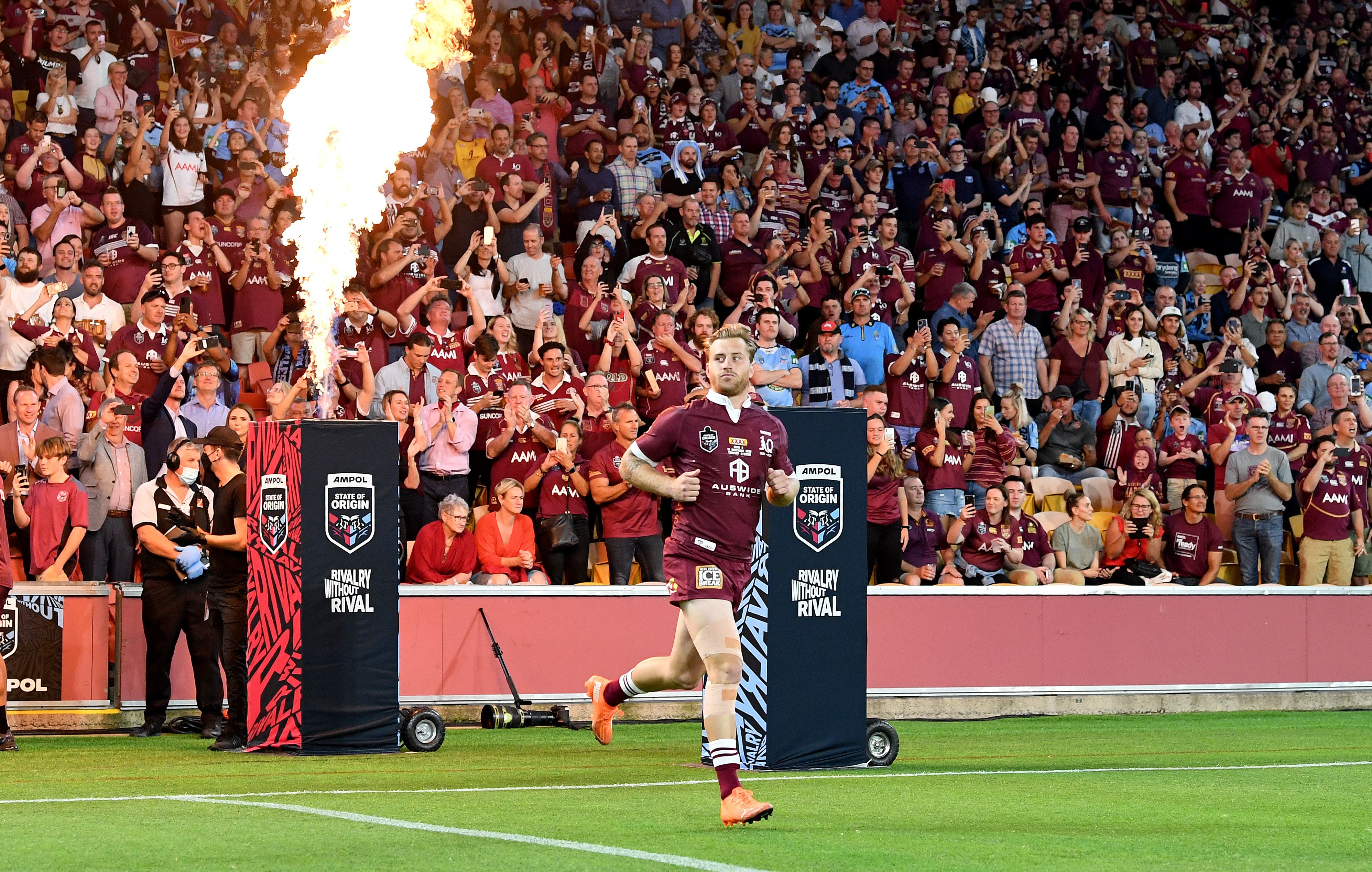 QUEENSLAND — Queensland defeated New South Wales, 20-14, on Wednesday in front of 49,155 rugby fans in Brisbane — believed to be the largest attendance for any sporting event worldwide since the pandemic began.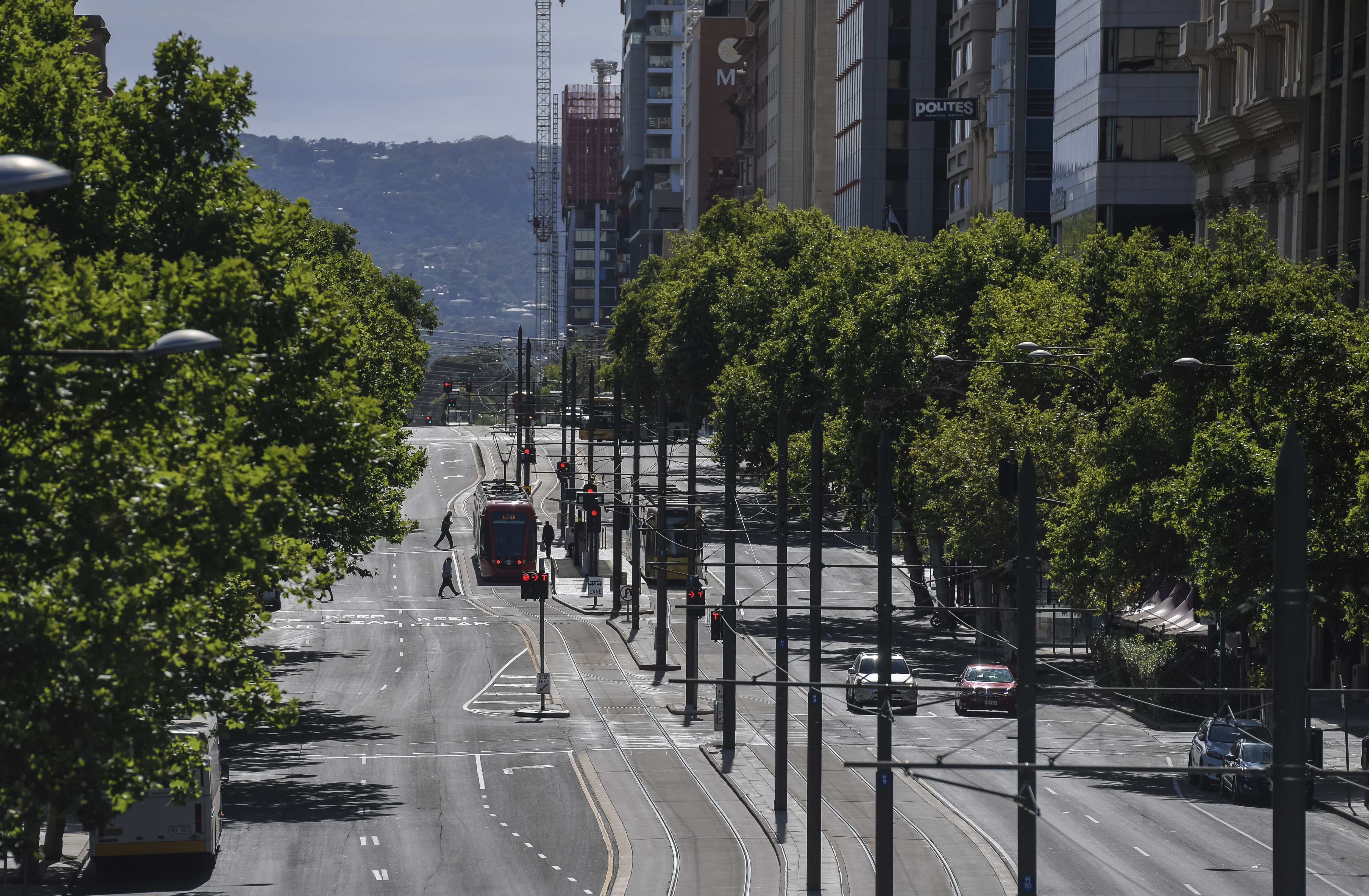 SOUTH AUSTRALIA — One of the world's strictest lockdowns begins today with even outdoor exercise and dog-walking banned, per Bloomberg:
"For six days, only one person from a household will be allowed to leave home each day, and only for essential reasons."
"Schools, universities, cafes and restaurants are closed, weddings and funerals are banned and mask-wearing is mandatory."
4. 💵 The broken buyout system
College football and basketball coaches earn wildly lucrative sums of money to do their jobs. The problem, though, is how much they sometimes get paid not to do them, Axios' Jeff Tracy writes.
Driving the news: Just this week, there were two high profile cases where departing coaches earned upwards of eight figures on their way out.
Will Muschamp, former South Carolina football coach, collected a $13 million buyout after he was fired for poor performance.
Gregg Marshall, former Wichita State men's basketball coach, walked away with a $7.75 million settlement after resigning amid allegations of abuse.
How it works: Buyouts like Muschamp's are simply the cost of doing business in the billion-dollar college sports industry.
Coaches are in such high demand that schools tend to overpay so as not to lose them to a competitor, despite knowing there's a decent chance either the coach or school will decide to move on before the contract ends.
Buyout clauses are built in up front to avoid the inevitable lawsuit that would stem from a breach of contract on either side. One famous example: Charlie Weis' $19 million buyout from Notre Dame in 2009.
Between the lines: Marshall's settlement is a more egregious situation given the ugliness of the allegations levied against him.
It's reasonable to wonder if the only reason Wichita State agreed to such a hefty sum is that they were aware of his misdeeds and chose not to stop them as he continued churning out a winning program.
Or, perhaps the school is simply trying to avoid a drawn out legal battle, preferring instead to cut a check and quickly move on from the Marshall era.
The big picture: This broken system is made possible by the labor (student-athletes) being free, which gives coaches all the leverage.
Get this: If it's the coach who chooses to leave, his buyout to the former school will often be paid for by his new employer.
In other words, coaches are generally protected either way. As one athletic director said, "I'm paying the old coach, I'm paying the school that's not my school, and I'm paying the new coach."
Meanwhile, unpaid student-athletes are regularly punished for minor infractions like a $252 phone bill accounting error.
The last word, from The Athletic's Nicole Auerbach (subscription):
"I remember when coaches had to work in the summer, all day in the offseason to make ends meet. Now, just go out there and get fired."
5. 💵 Bally's buys RSN naming rights
Casino operator Bally's Corp. has acquired the naming rights to 21 of the regional sports networks purchased last year by Sinclair Broadcast Group.
Why it matters: Bally's will now have exclusive access to fans of 42 major sports teams, and the goal is for viewers to eventually be able to bet on games with Bally's directly from their TVs, per the New York Post.
Details:
Bally's content will also be integrated into the other 190 TV stations that Sinclair owns and operates, giving the company national brand recognition as it tries to compete in the rapidly-expanding U.S. sports betting market.
Sinclair will receive $85 million over 10 years, a much-needed revenue boost for the local TV behemoth, which has struggled to monetize the RSNs amid the pandemic after paying $9.8 billion for them last year.
What it means: The following networks, which Sinclair bought from Disney (after Disney bought them from Fox), will be rebranded as Bally Sports in 2021.
Fox Sports Arizona
Fox Sports Carolinas
Fox Sports Detroit
Fox Sports Florida
Fox Sports Indiana
Fox Sports Kansas City
Fox Sports Midwest
Fox Sports New Orleans
Fox Sports North
Fox Sports Ohio
Fox Sports Oklahoma
Fox Sports Prime Ticket
Fox Sports San Diego
Fox Sports South
Fox Sports Southeast
Fox Sports Southwest
Fox Sports Sun
Fox Sports Tennessee
Fox Sports West
Fox Sports Wisconsin
SportsTime Ohio
Of note: The deal doesn't include naming rights to the YES Network (Yankees, Nets) or Marquee Network (Cubs), which Sinclair co-owns.
The big picture: This is the latest example of a betting operator partnering with a media company in pursuit of new customers.
Some deals are basic integrations (i.e. ESPN linking out to DraftKings), while others involve partners co-launching betting platforms, like Fox and The Stars Group (Fox Bet), or Penn National and Barstool Sports (Barstool Sportsbook).
Ultimately, every operator is looking for the same thing: people willing to bet on sports. And media companies are happy to provide that — for a price.
Go deeper: Media doubles down on sports betting (Axios)
6. 🇰🇷 Field trip: Seoul, South Korea
Thanks for choosing Axios Airlines. We'll be traveling to a new destination each morning this month. Sit back and enjoy the flight.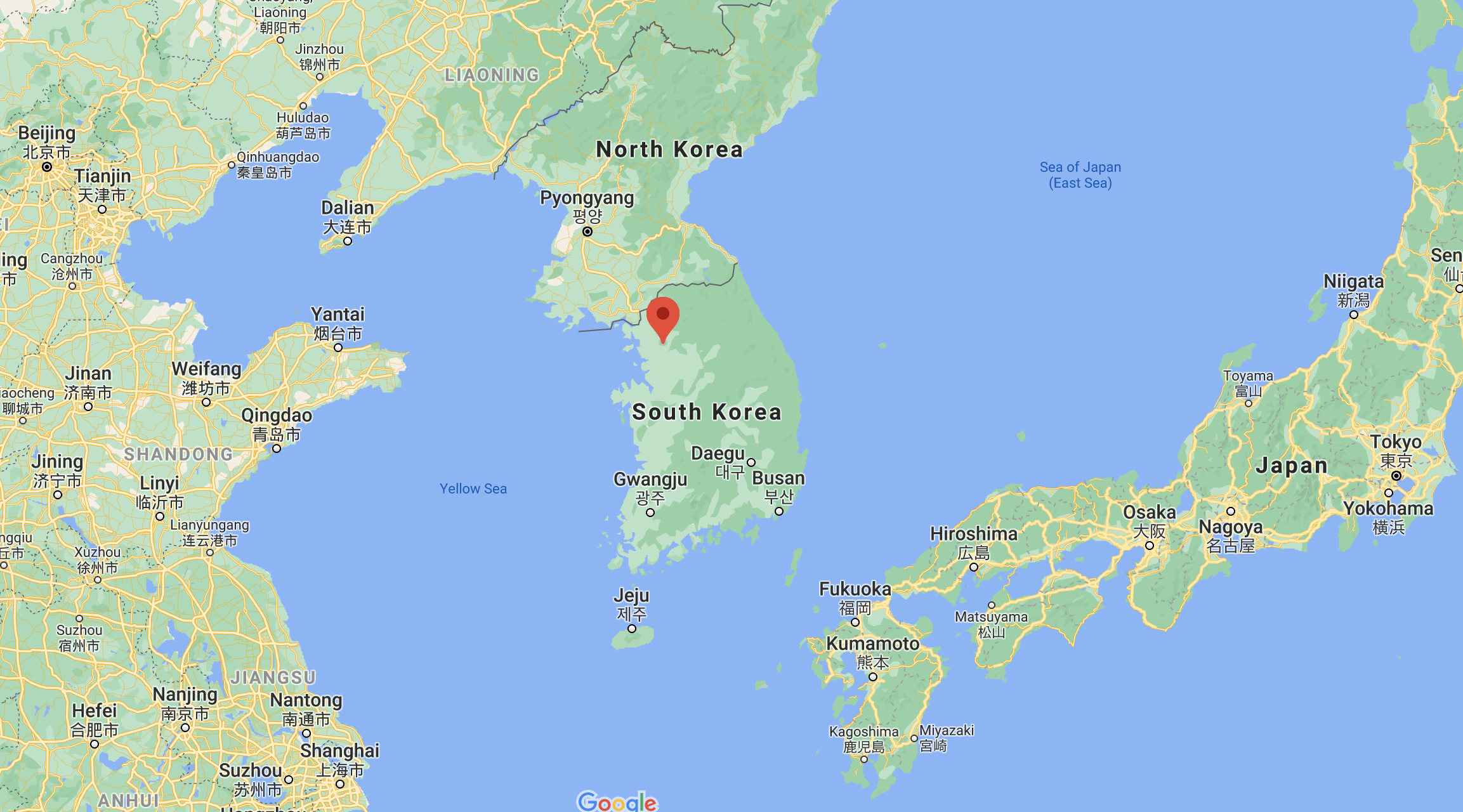 Location: Jamsil Baseball Stadium
Coordinates: 37.5123°N, 127.0719°E
Welcome to Seoul, South Korea, whose Doosan Bears host the NC Dinos early tomorrow morning (4:30am ET, ESPN2) in Game 3 of the Korean Series, Jeff writes.
The Korean Series is the KBO's (Korean Baseball Organization) version of the World Series; it's also a best-of-seven matchup.
South Korea (population 52 million) has limited the spread of COVID-19 to roughly 30,000 cases and 496 deaths, a response that has been lauded as one of the best in the world.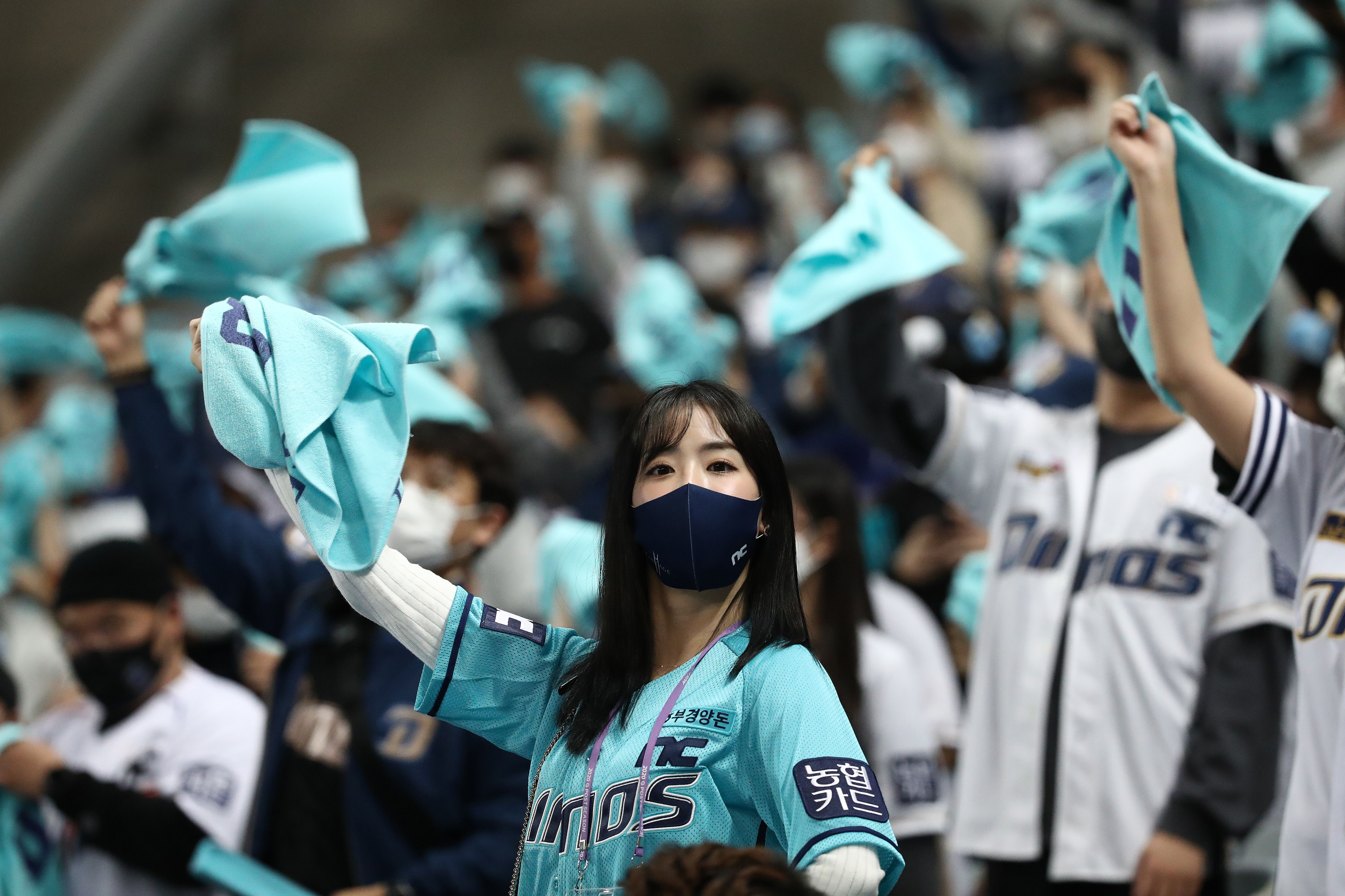 Matchup:
The Bears are the reigning champs, and this is their 14th Korean Series appearance (6-7). They also won the inaugural championship in 1982.
The Dinos dominated in the regular season, earning an automatic spot in the Korean Series thanks to the league's ladder playoff format. It's just their second appearance after getting swept by the Bears back in 2016.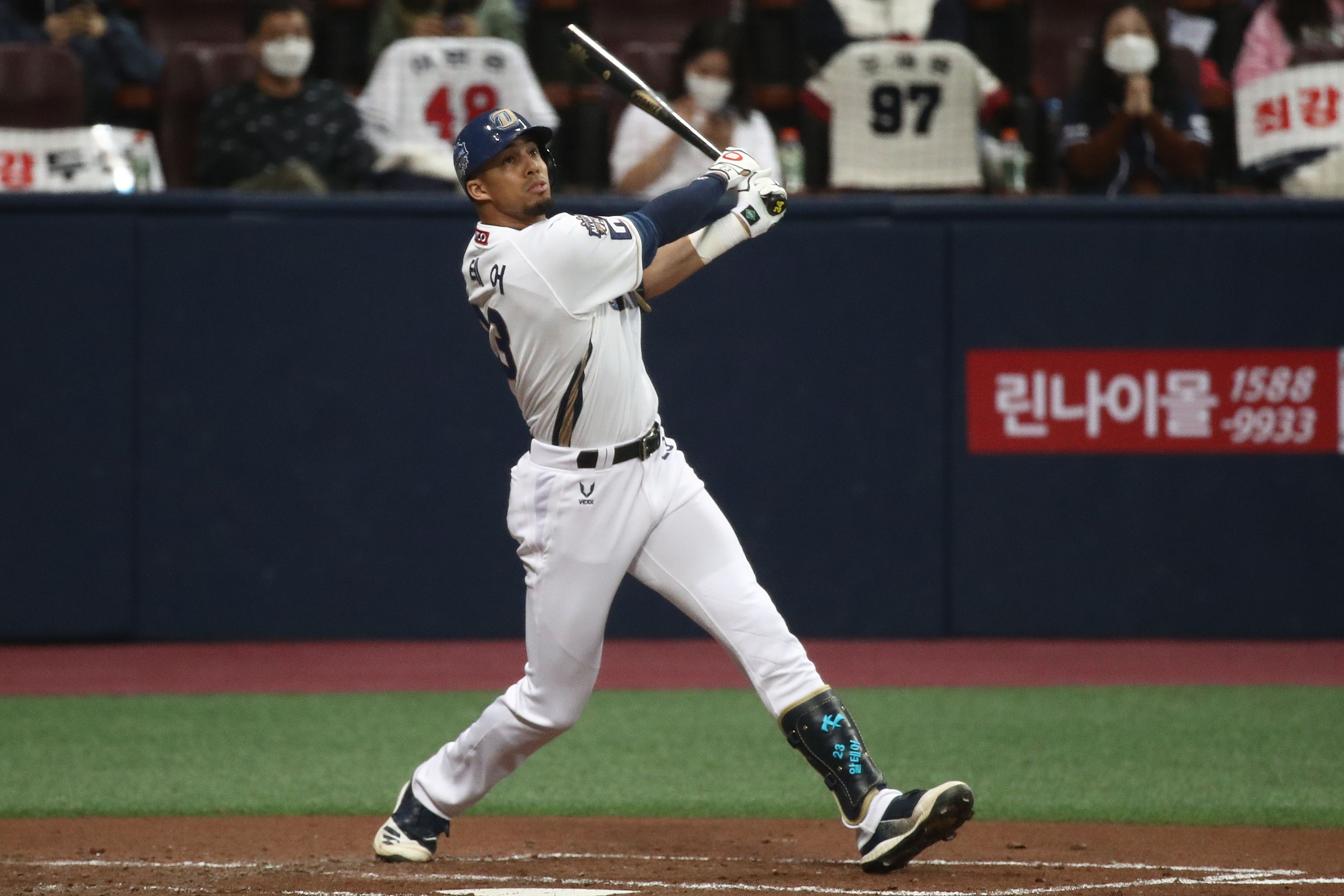 Players to watch:
The Bears' best hitter is one of their few foreigners, José Miguel Fernández, who led the league in hits (199) and was fifth in average (.340). Another foreigner, Raúl Alcántara, led the staff with a 2.54 ERA (fourth-best).
The Dinos had three of the top eight HR hitters — Na Sung-bum (34), Yang Eui-ji (33) and former MLB outfielder Aaron Altherr (31). Their best arm is also an MLB transplant, Drew Rucinski (3.05 ERA, 167 K).
7. 📊 By the numbers
⚾️ 162-game ban: Robinson Canó ruined his Hall of Fame chances when he was first suspended for using a banned substance. His second suspension, announced Wednesday, "turns his career into a farce."
⚽️ Final 4: Belgium (No. 1 team in the world), France (No. 2), Spain (No. 6) and Italy (No. 12) will compete in the UEFA Nations League finals next October after advancing out of the group stage.
🏈 11 players: The NFL announced Wednesday that all 32 teams must operate under the league's "intensive" coronavirus protocols for the rest of the season. The decision comes after the Raiders added seven more players to their COVID-19 reserve list, bringing the total to 11.
8. Nov. 19, 1978: 🏈 Miracle at the Meadowlands
42 years ago today, Eagles cornerback Herm Edwards returned a Giants fumble for a miraculous game-winning TD, etching his name in NFL lore forever.
The play: With 31 seconds left and the Giants leading 17-12, all they had to do was run one final play to ice the game. But after a botched snap led to an even worse handoff attempt, the ball came loose and Edwards snagged it.
Fun fact: The Giants coach at the time — who'd eventually go on to build all five Super Bowl-winning teams in San Francisco — was John McVay, grandfather of current Rams coach Sean McVay.
The big picture: From that point forward, the QB kneel, from victory formation, became a more common strategy at the end of football games.
Part II: 32 years later, the Eagles again made magic happen with the Miracle at the New Meadowlands. This time, the game was tied with 12 seconds left when DeSean Jackson fielded a punt and broke Giants fans' hearts once more.
Go deeper: The fumble that changed football (SI)
9. 🏀🏈 Draft trivia
The SEC is the first conference to produce the No. 1 pick in the NBA and NFL draft in the same year since 2005.
Question: Which conference produced both top picks in 2005? And who were the players chosen?
Hint: Center and QB.
Answer at the bottom.
10. ✍️ Feedback requested
How are you liking Axios Sports? If you have a couple minutes, I'd love to hear your thoughts.
Talk tomorrow,
Kendall "You play to win the game" Baker
Trivia answer: Mountain West (Andrew Bogut and Alex Smith, both from Utah)