👋 Good morning! Today's word count: 1,346 (~ 5 minute read).
Last chance: Refer 1 friend to Axios Sports using your unique referral link and both you and that friend will secure spots in our Women's World Cup bracket, which begins this weekend.
P.S. ... Thoughts on earlier send time?
1 big thing: 🏀 The Celtics are in shambles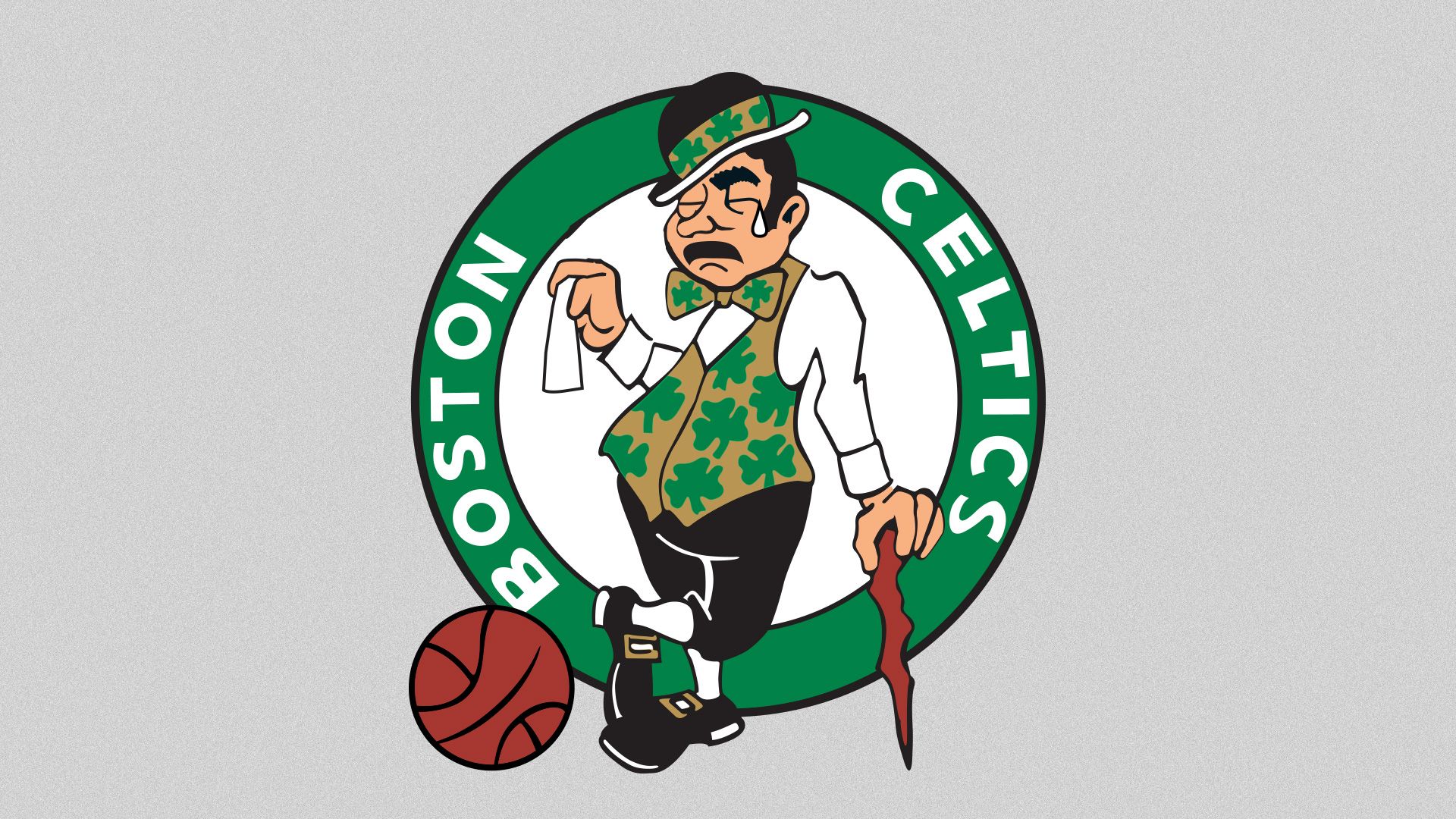 Six years ago, the Boston Celtics and Brooklyn Nets made one of the most lopsided trades in NBA history.
The Celtics received the No. 17 pick in 2014, the No. 3 pick in 2016, the No. 1 pick in 2017, and the No. 8 pick in 2018.
The Nets received three over-the-hill veterans in Paul Pierce, Kevin Garnett and Jason Terry, none of whom lasted two seasons in Brooklyn.
The fallout: The Nets spent five years in a purgatory of their own creation, but have since turned the corner under the guidance of GM Sean Marks, who has found creative ways to acquire young, cheap talent.
As for the Celtics, that massive collection of assets instantly anointed them the "future rulers of the NBA," a title they held for years as GM Danny Ainge appeared to masterfully balance the franchise's present and future.
Driving the news: Reports indicate that the Celtics are prepared to lose both Kyrie Irving (to Brooklyn of all places) and Al Horford this summer, meaning the future juggernaut is no more.
Silver lining: Boston is certainly not doomed. Jayson Tatum and Jaylen Brown (both acquired via those Nets picks) could thrive in expanded roles and it's entirely possible that Gordon Hayward will return to form.
But ultimately, the Celtics' future has never felt murkier, a friendly reminder that pulling off any kind of long-term plan in this era of constant player movement is nearly impossible.
More NBA:
Jazz: Six years ago, the Jazz received two first-round picks from the Warriors in a salary dump that allowed Golden State to sign Andre Iguodala. Yesterday, Utah traded those two picks for Mike Conley, who instantly makes them a legit contender.
Lakers: In acquiring Anthony Davis, "the Lakers won the trade but lost the negotiation," writes B/R's Howard Beck. "[They] seemingly put no thought into the timing of the deal's execution, potentially costing themselves around $9 million in salary-cap room."
2. ⚽️ Preview: USA vs. Sweden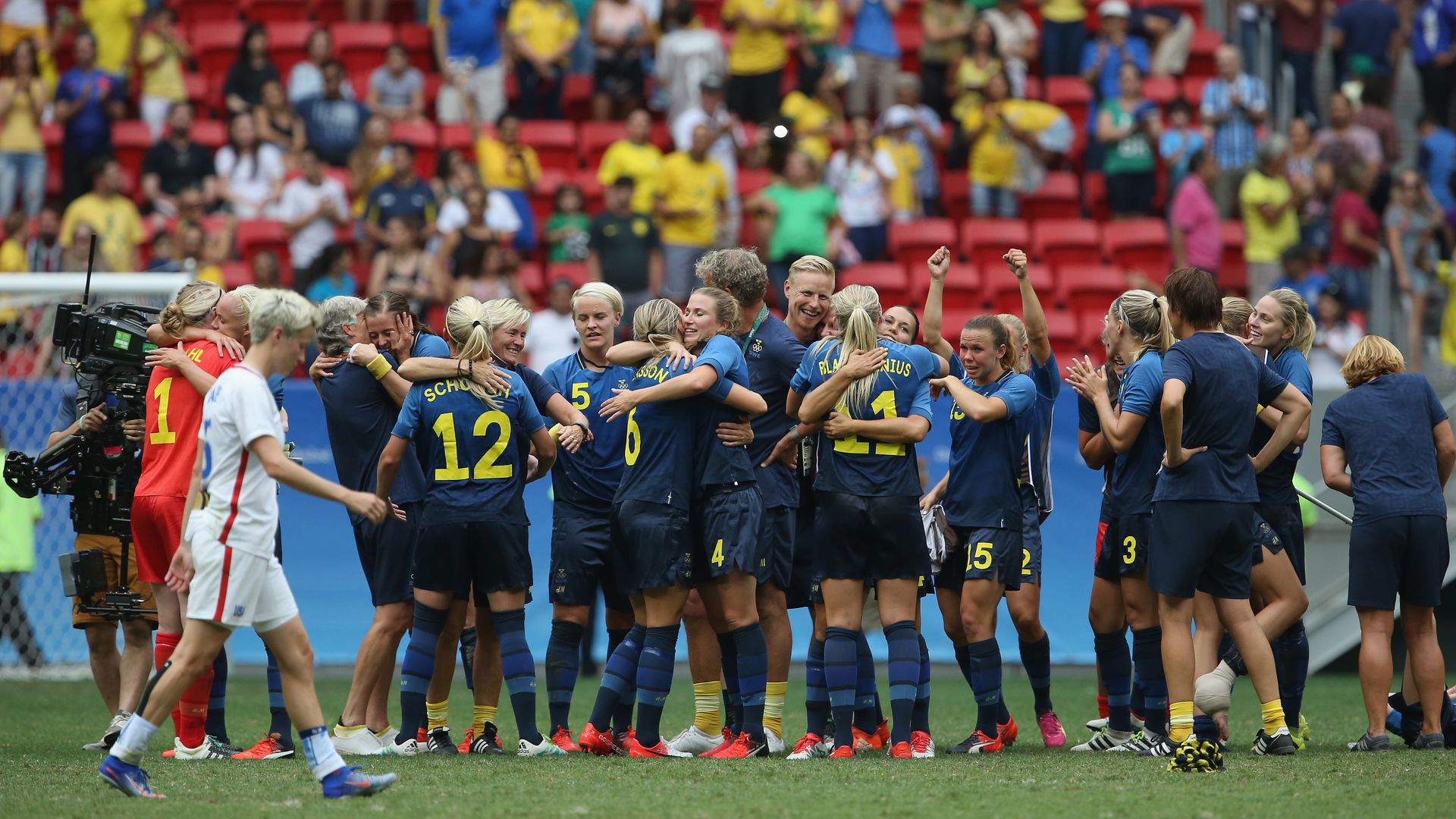 The U.S. and Sweden, both of whom have already clinched berths in the round of 16, will face off this afternoon (3pm ET) in their final group stage match.
The backdrop: Sweden has given the USWNT fits in recent years, beating them in the group stage of the 2011 World Cup, tying them in 2015 and, most recently, knocking them out of the 2016 Olympics.
Why it matters: At its core, today's game is about revenge. Plus, after two easy wins, this should give the Americans a clearer indication of their title chances.
Field notes:
4-3-3 formation: That 2016 loss to Sweden caused USWNT coach Jill Ellis to switch from a 4-4-2 formation to a 4-3-3. This more offensive-minded approach has paid off in France, so it will be interesting to see how Sweden counters it.
Fan support: The nine French host cities are loving when the USWNT comes to town. Why? Because their massive fan base comes with them, leading to sold out hotels, packed stadiums and a buzzing local economy.
3. 🏀 The Zion draft is here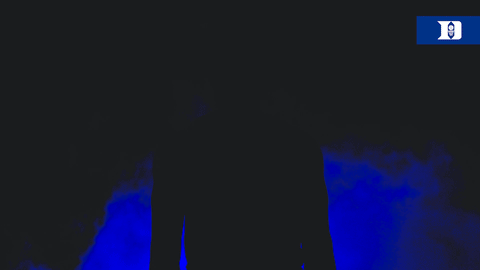 Teen sensation Zion Williamson is expected to go No. 1 overall to the Pelicans in tonight's NBA draft (7pm ET), the latest milestone in a basketball career that reads more like a superhero origin story.
Go deeper: The Ringer's Jordan Ritter Conn examines the path that Zion took to get here...
"Williamson is so big that even calling him 'Williamson' feels quaint. He is simply Zion, perhaps the most famous 18-year-old basketball player ever ... He is the kid who turned a tiny private school into a powerhouse and made college basketball's most-loathed program briefly cool."
"Somewhere along the way he became bigger than any city or team. The churning machines of recruiting hype and social and traditional media built a young man into a phenom. But now, as he enters the professional ranks, Williamson has become the machine."
4. 🏒 NHL Awards: Winners announced, tears shed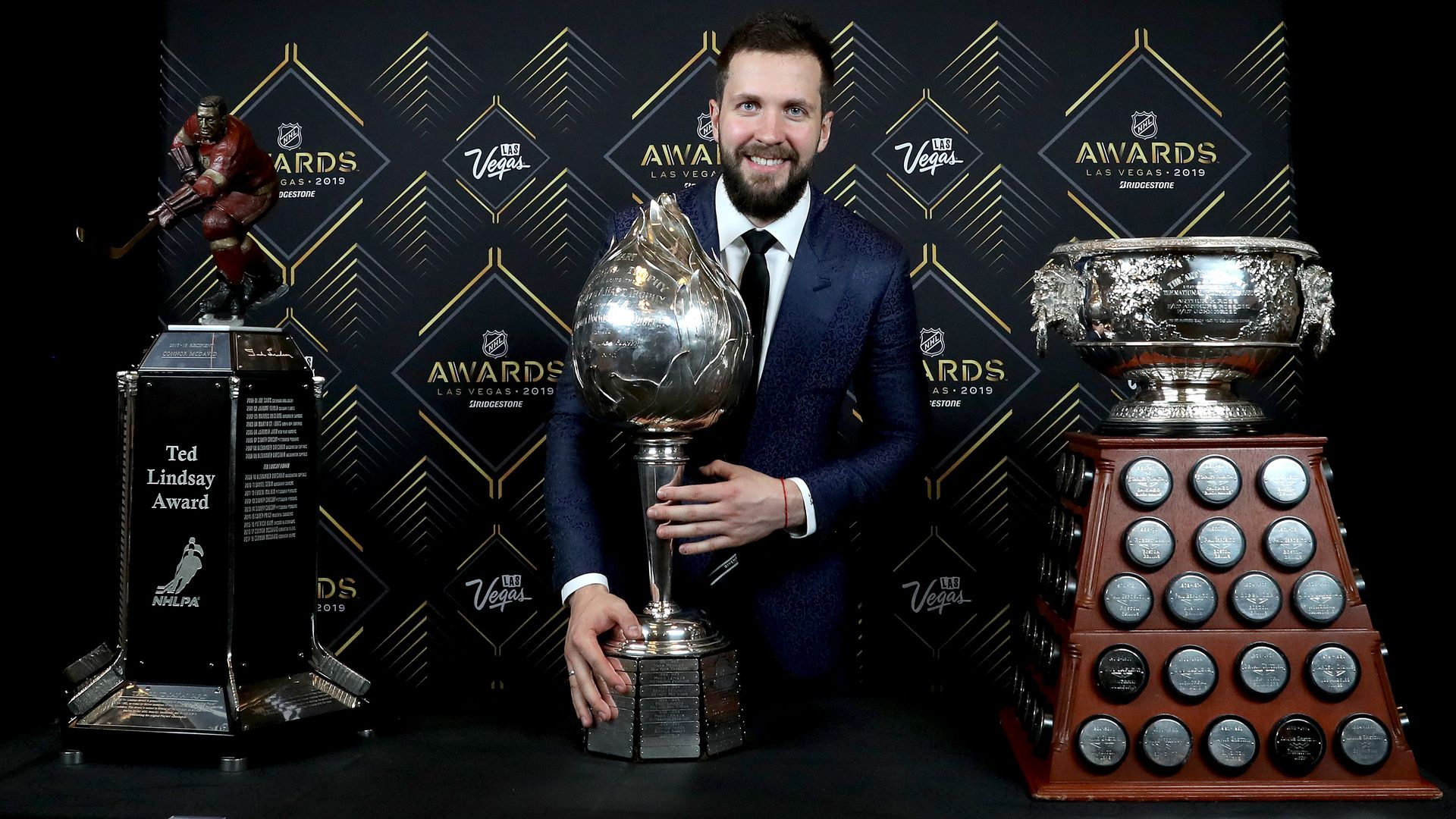 The Tampa Bay Lightning were big winners at last night's NHL Awards with Nikita Kucherov taking home the Hart Trophy (MVP) and Andrei Vasilevskiy winning the Vezina Trophy (best goalie).
More winners (all awards):
Calder Trophy (best rookie): Elias Pettersson, Canucks
Norris Trophy (best defenseman): Mark Giordano, Flames
Jack Adams Award (best coach): Barry Trotz, Islanders
Selke Trophy (best defensive forward): Ryan O'Reilly, Blues
Mark Messier Leadership Award: Wayne Simmonds, Predators
ICYMI:
Islanders goalie Robin Lehner gave a powerful speech about mental health after winning the Masterson Trophy for perseverance. "I'm not ashamed to say I'm mentally ill, but that doesn't mean I'm mentally weak," said Lehner, who shared his story in The Athletic (subscription) … Hats off to Robin. It's okay to not be okay. Let's just make sure we all have each other's backs.
Canadiens goalie Carey Price surprised Anderson Whitehead on stage in a beautiful moment. ... Quick backstory: Anderson, 11, lost his mom to cancer in November. She had always wanted him to meet his idol, Price, but she passed away before it could happen. Now, Carey is helping the boy cope. Sports, man.
5. 👟 Bad day for Adidas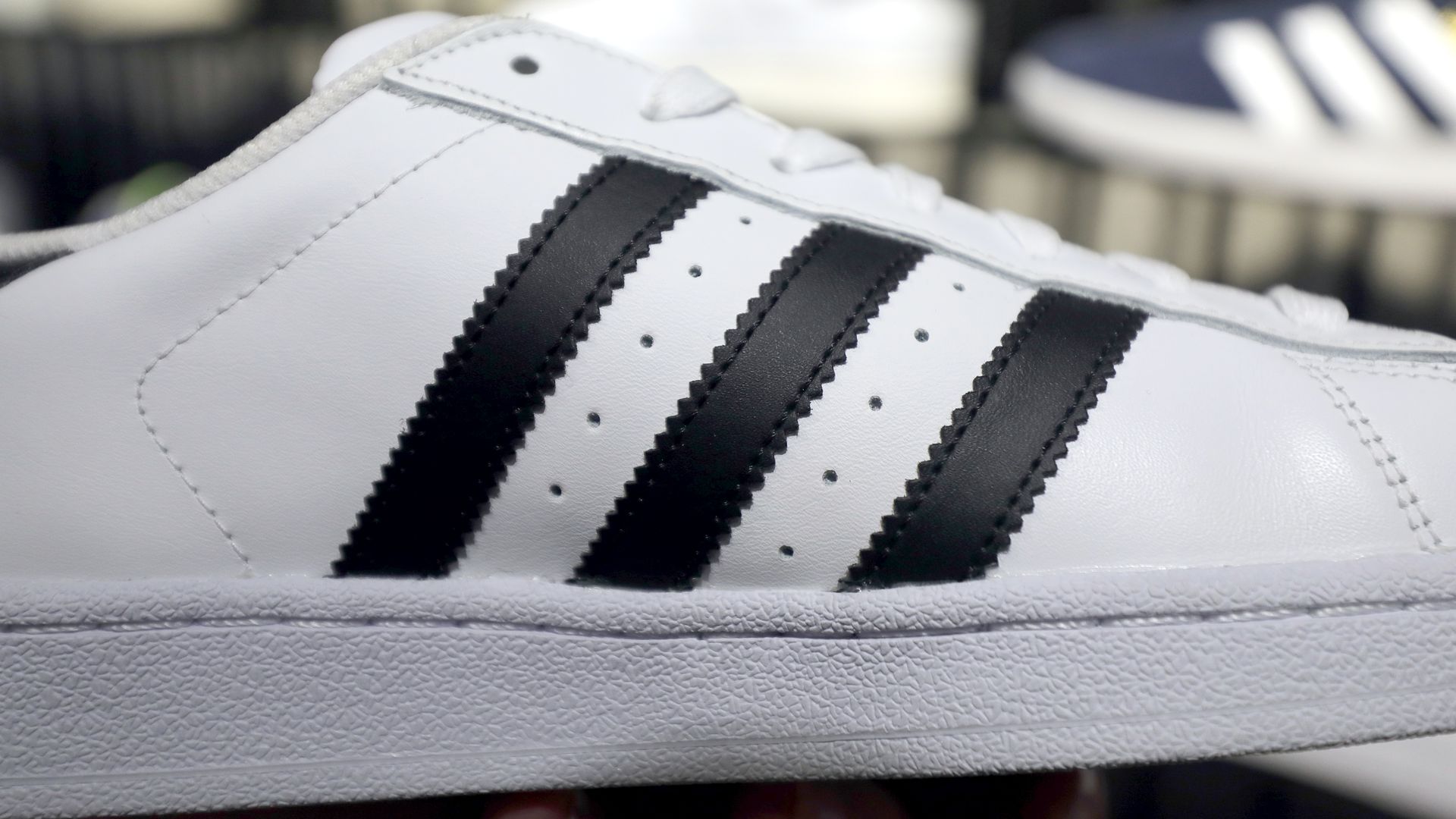 Bad thing #1: Adidas built its brand in the U.S. by embracing influential black athletes, but fewer than 4.5% of the workers at the company's North American headquarters are black, per the NYT, and members of that small group say they feel ignored and sometimes discriminated against.
This lack of diversity has led to multiple tone-deaf decisions that black employees say could put the entire brand at risk. Prime example: Releasing all-white sneakers to commemorate Black History Month (which they removed after an outcry).
Bad thing #2: The European Union General Court ruled against Adidas' claim that its famous three stripes, applied in any direction, deserve trademark protection.
It's a rare loss for Adidas, which has earned a reputation in the fashion world for aggressively litigating against anyone who uses a trio of stripes in their collections.
6. June 20, 2004: ⚾️ Griffey launches No. 500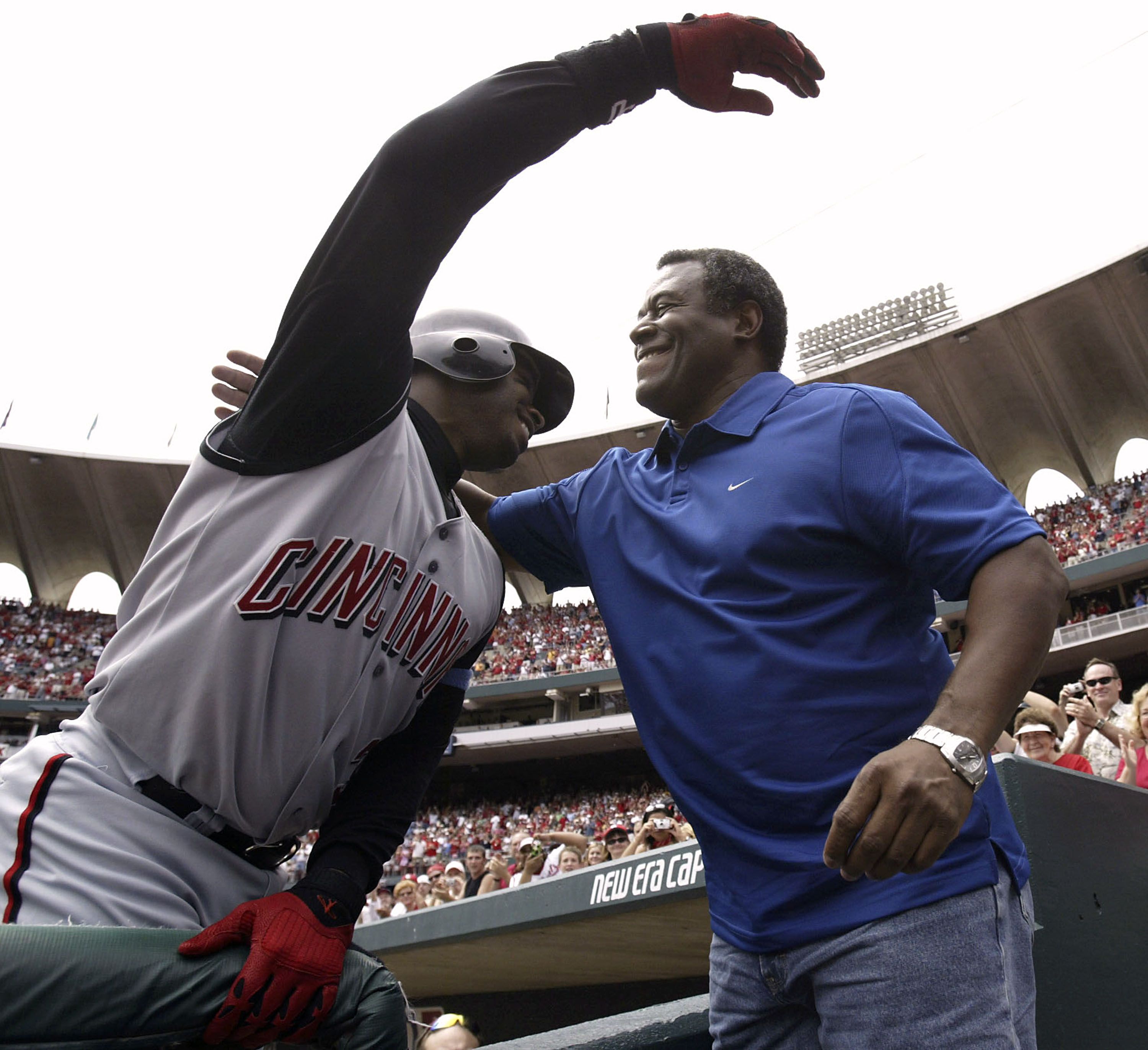 Ken Griffey Jr. and Sr. Photo: Dilip Vishwanat/Getty Images
15 years ago today, Ken Griffey Jr. became the sixth-youngest player (34 years, 213 days) to reach 500 career home runs. Best part: He did it on Father's Day with his dad sitting in the stands.
Go deeper:
7. 🏀 NBA draft trivia
Since the NBA draft lottery began in 1985, only four No. 1 picks have won an NBA title with the team that drafted them.
Question: Can you name those four players?
Hint: Two pairs of former teammates.
Answer at the bottom.
8. The Ocho: 🛹 How the Olympics could change skateboarding's image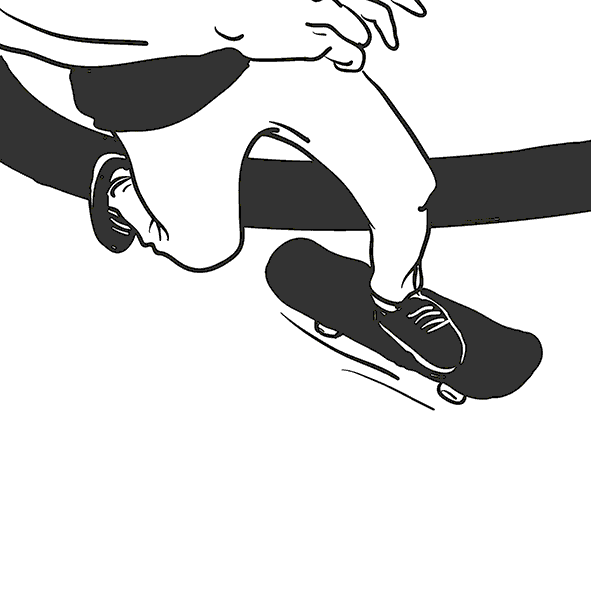 From Mike Sykes: Skateboarding's debut in the 2020 Olympics will give it a massive platform and global audience. On the surface, that sounds like a great thing, but it's also creating an identity crisis within the sport.
The backdrop: Three years ago, the International Olympic Committee voted to include five sports in the 2020 Games: Skateboarding, surfing, karate, sports climbing and softball/baseball (returning after a 12-year hiatus).
The IOC picked skateboarding, specifically, to bring a new demographic and younger audience to the Olympics.
The big picture: Following the IOC's decision, skateboarders everywhere have debated the impact the Games will have on the sport's image and culture.
Pros: Some believe the Olympics will help make skateboarding more popular globally, which would present a huge promotional opportunity.
Cons: Others are concerned that it might turn skateboarding into too much of a competition, thereby distancing the sport from its renegade, artistic past.
P.S. ... Tomorrow is International Go Skateboarding Day. Perfect opportunity to work on your 360 kickflip McTwist.
9. 📚 Good reads
👪 The Rise of the Snowplow Sports Parents (SI)
"They're drawing up business plans, starting marketing agencies, turning up at practice and even monitoring phone use. But by clearing out every obstacle on their kids' road to stardom, hyperinvolved moms and dads threaten to deprive young athletes of critical life experiences. And they're driving coaches and agents nuts."
⚾️ How the Twins Built Baseball's Most Powerful Lineup (WSJ)
"At their current rate, the Twins would bash 313 home runs in 2019, shattering the Yankees' all-time mark of 267 from last season. No team has ever had more than nine different players hit at least 15 home runs in a season. Barring significant injuries, the Twins could have as many as 11, all with a payroll far below MLB average."
🏈 Donnie Warren and Jim Lachey Were Redskins Teammates. Their Kids Just Got Married (WashPost)
"As the father of the bride, Jim said it was comforting to know firsthand that the man Paige has committed to sharing her life with was raised right."
10. 🏈 Vote: The People's Choice, Championship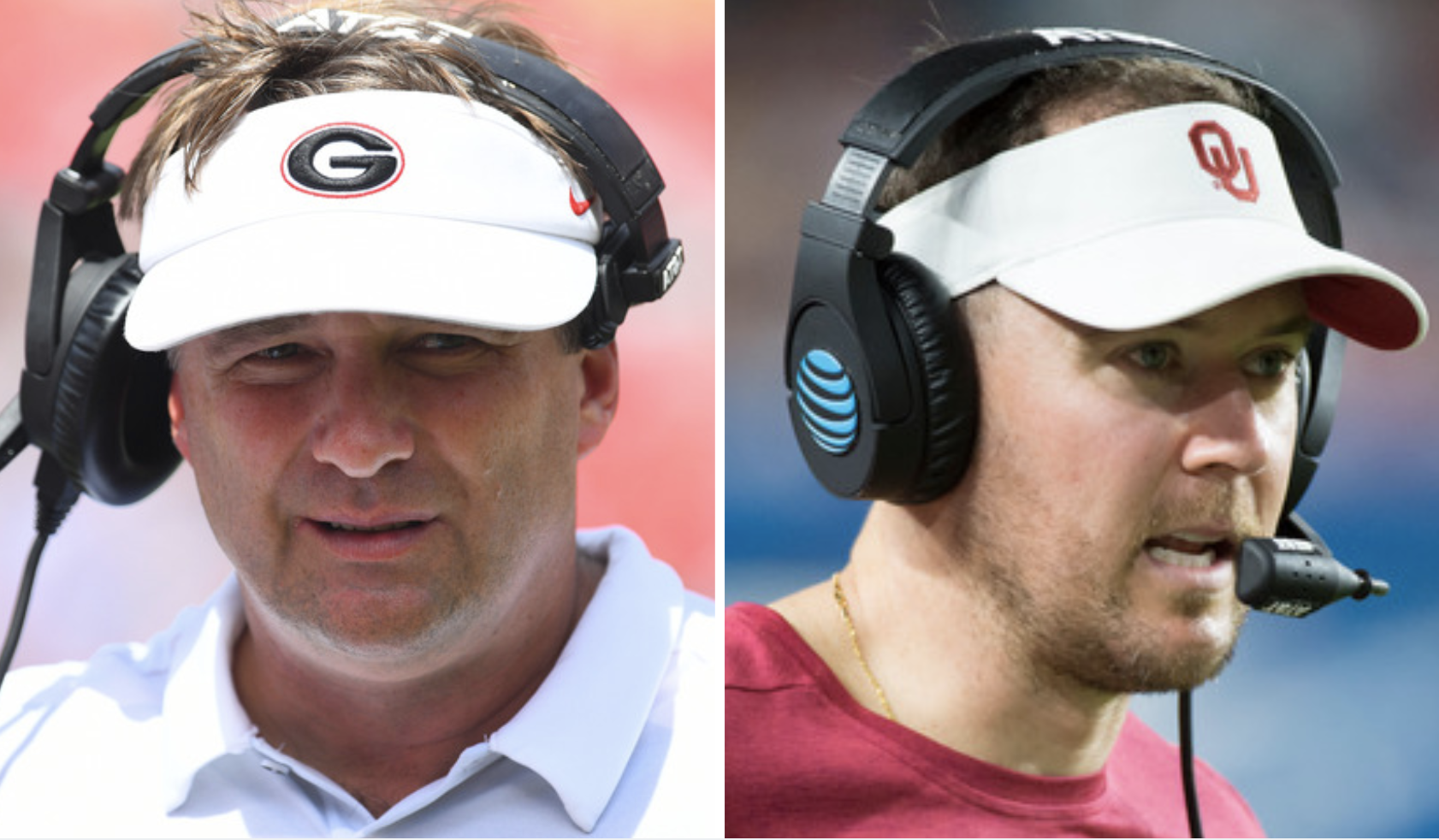 Photo: Photos: Scott Cunningham/Getty Images; Doug Murray/Icon Sportswire via Getty Images
We're trying something new this week called "The People's Choice," where we pose a question and then you, the readers, decide the answer through a week-long head-to-head bracket.
This week's question: Who is the third-best college football coach in the country behind Nick Saban and Dabo Swinney?
Semifinal results: No. 2 seed Lincoln Riley def. No. 3 seed Jim Harbaugh and No. 1 seed Kirby Smart def. No. 4 seed Chris Petersen.
Click to vote: The champion will be announced tomorrow.
See you tomorrow,
Kendall "The Twins are the truth" Baker
Trivia answer: David Robinson (Spurs, 1987); Tim Duncan (Spurs, 1997); LeBron James (Cavs, 2003); Kyrie Irving (Cavs, 2011)