Axios Sports
May 09, 2022
👋 Good morning! There were about four months worth of sports this weekend. Hope you enjoyed them as much as I did.
Today's word count: 1,664 words (6 minutes).
Let's sports...
1 big thing: 🏇 History at Churchill Downs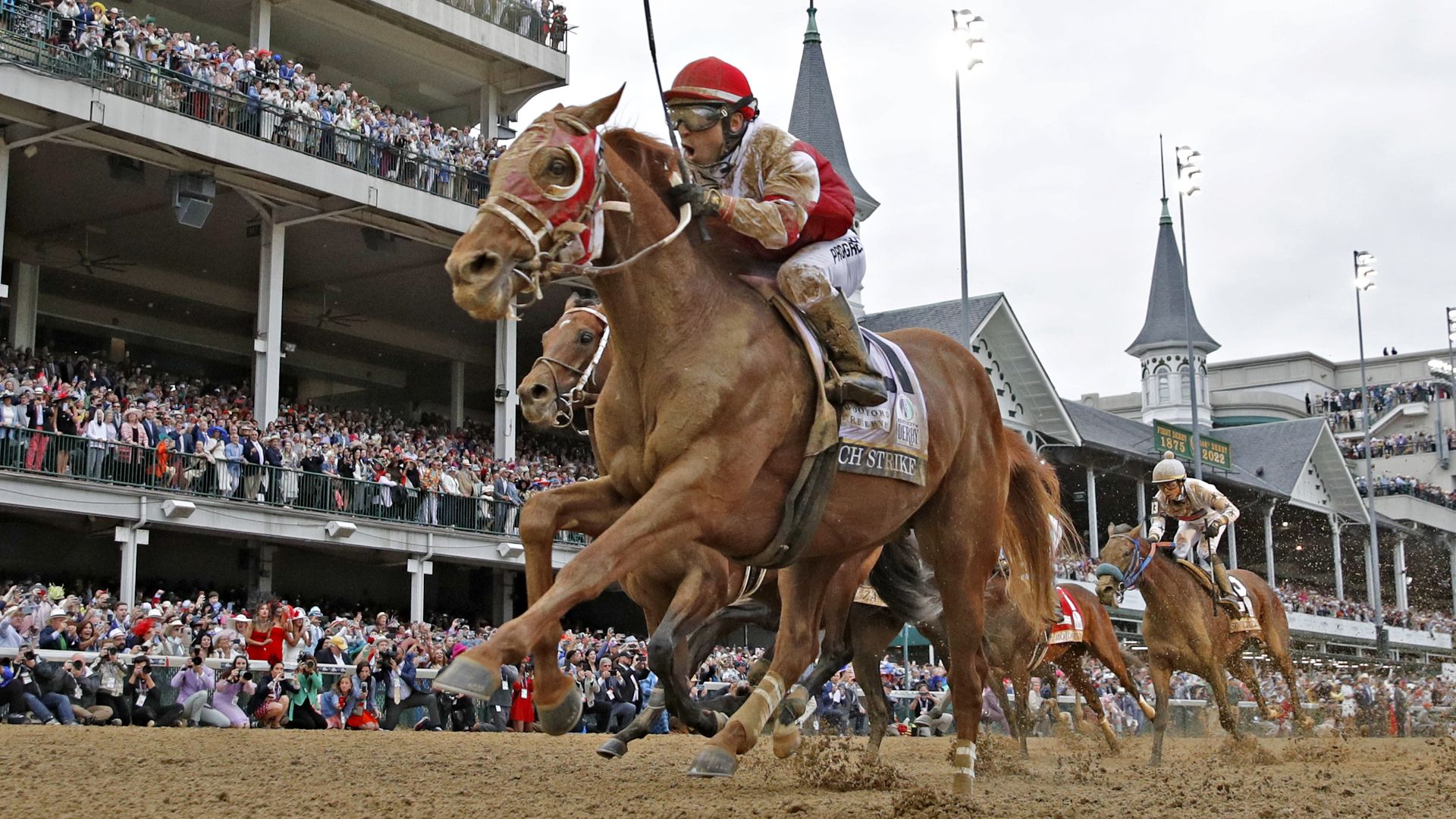 Rich Strike wasn't even supposed to race Saturday at Churchill Downs. Now, he's the Kentucky Derby champion.
Why it matters: At 80-1, Rich Strike's odds were the second-longest ever for a Derby winner, behind only Donerail in 1913 (91-1). He's also just the second horse to win from post No. 20 (Big Brown, 2008).
How it happened: The Derby keeps eligible horses on standby should any of the initial field of 20 withdraw, and 30 seconds before Friday's deadline, Ethereal Road was scratched from the race.
Rich Strike was the replacement, and after starting slow, jockey Sonny Leon began making his move on the back turn before weaving through the entire pack in the final straightaway to win by three-quarters of a length in 2:02.61.
Epicenter (4-1), the morning-line favorite, finished second, followed by Zandon (6-1), Simplification (35-1) and Mo Donegal (10-1).
By the numbers: A Derby-record $179 million was wagered on Saturday's race, up 8% over the previous record set in 2019.
Rich Strike owner Rick Dawson pocketed $1.86 million for the win, and a $2 bet on the colt would have paid out $163.60.
The big picture: The unlikelihood of this upset extended well beyond Friday's last-minute entrance to the field.
This was the first Derby ever for both Leon and trainer Eric Reed, who nearly quit the sport in 2016 after losing 23 horses in a tragic barn fire, and who nearly lost his life last year after spending nine days in the ICU with COVID.
Rich Strike entered Saturday with one win in seven career races and was claimed last year for just $30,000, making him the first claimed horse ever to win the Derby.
What they're saying: "[Reed] believed in him," Dawson told ESPN. "[Last fall] he called me and said, 'I don't want to get your hopes up too high, but I really think we have something here.'"
"Do you think we have a Derby horse?" Dawson asked. "Maybe," he said Reed replied. "Maybe."
What's next: The Preakness, the second leg of the Triple Crown, is less than two weeks away (May 21).
Go deeper: The win that helped redeem racing (SI)
2. 🎾 Changing of the guard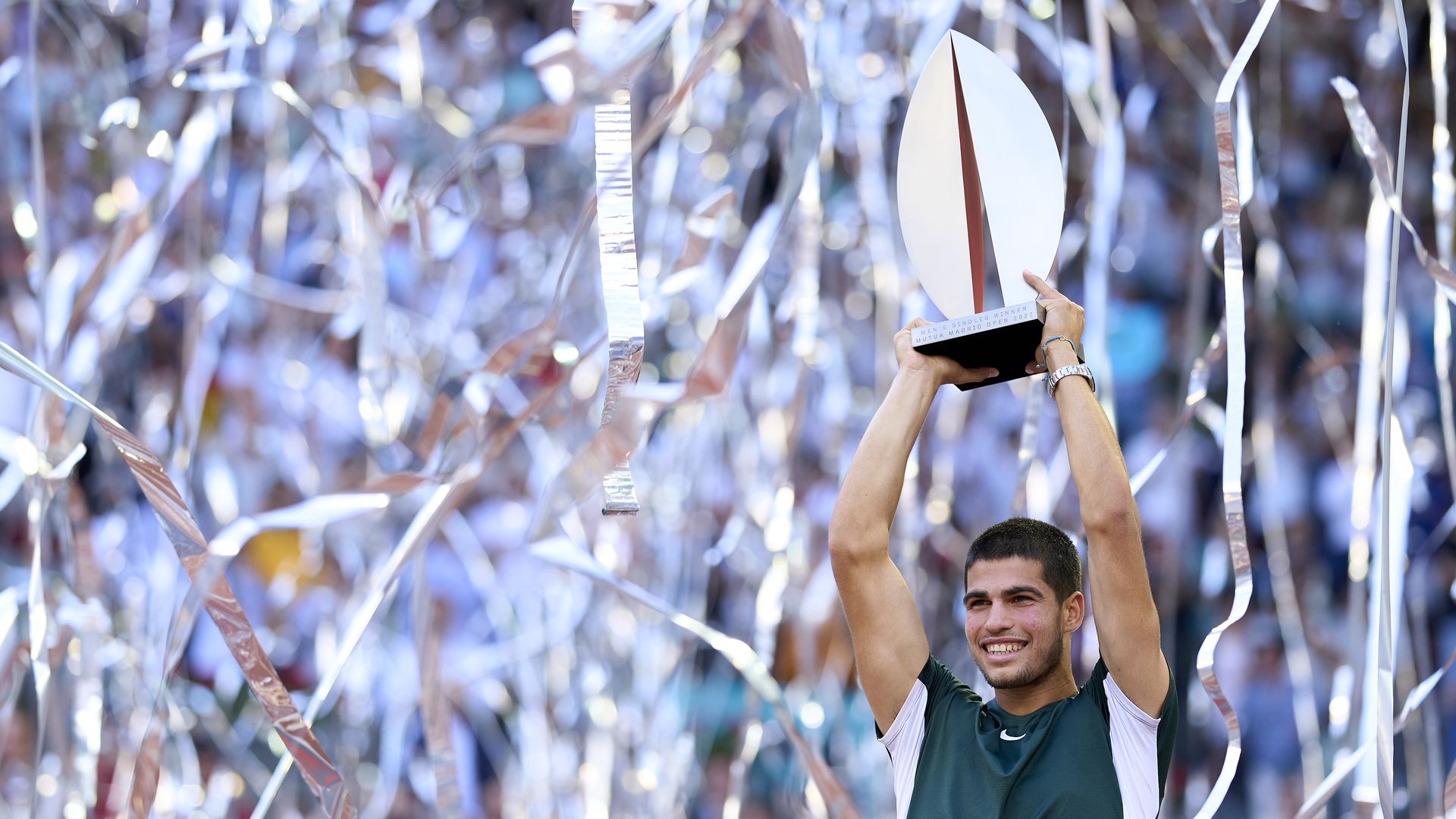 Carlos Alcaraz, 19, won the Madrid Open on Sunday, cruising to a 6-3, 6-1 rout over world No. 3 Alexander Zverev in just 62 minutes.
Why it matters: The Spaniard is the youngest ever to win this tournament, and he reached the final by beating No. 4 Rafael Nadal and No. 1 Novak Djokovic in the quarters and semis, respectively.
Wild stat: Alcaraz is the youngest player to beat three top-five players in the same ATP event since the tour debuted in 1990, and he did so on the three consecutive days after his 19th birthday.
The big picture: No one is having a better year than Alcaraz, whose phenomenal 2022 season has vaulted him to a career-high No. 6.
His four titles (Madrid, Miami, Barcelona, Rio) and 28-3 record both lead the ATP Tour this year.
Including his first career title last year in Croatia, Alcaraz is now the youngest five-time champion since Nadal won seven titles by the same age in 2005.
What they're saying: "Right now, you are the best player in the world," Zverev said after the match.
"Even though you are still five years old, you are ... beating us all, so it's great to see for tennis that we have such a new superstar who is going to win so many Grand Slams and is going to be world No. 1."
3. ⚽️ Chelsea's record sale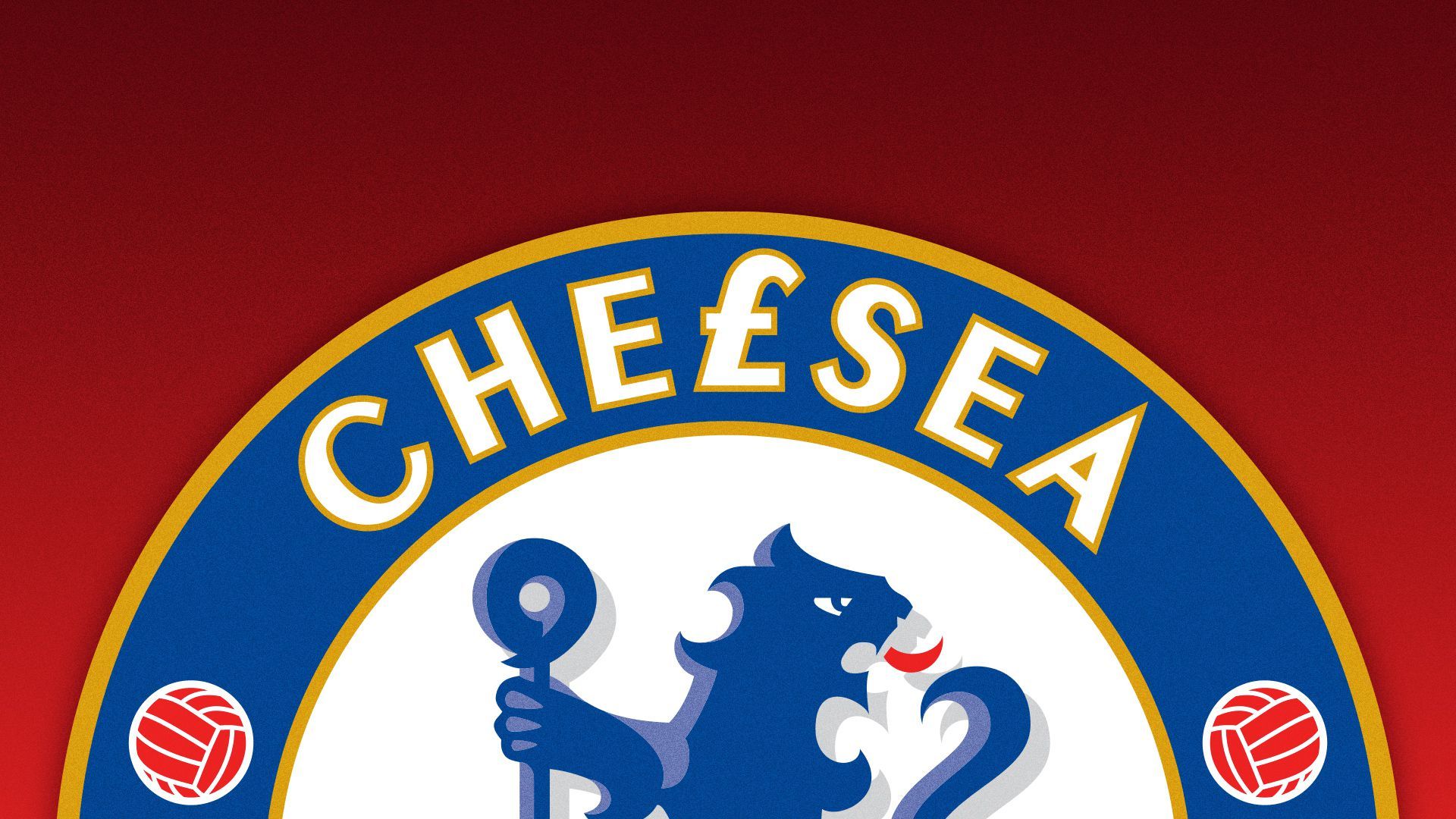 Chelsea was sold for $3.1 billion on Friday to a group led by American investor Todd Boehly, also a part owner of the Dodgers, Lakers and Sparks.
Why it matters: That's the most ever spent on a sports team, shattering the previous record set in 2020 when Steve Cohen bought the Mets for $2.4 billion. Seven teams have now joined the $2 billion-sale club:
⚽️ Chelsea: $3.1B (Boehly, 2022)
⚾️ Mets: $2.4B (Cohen, 2020)
🏀 Nets: $2.35B (Joe Tsai, 2019)
🏈 Panthers: $2.28B (David Tepper, 2018)
🏀 Rockets: $2.2B (Tilman Fertitta, 2017)
⚾️ Dodgers: $2B (Guggenheim Baseball Management, 2012)
🏀 Clippers: $2B (Steve Ballmer, 2014)
Details: The sale goes well beyond that $3.1 billion, with Boehly's group committing an additional $2.14 billion investment in the club, including upgrading (or replacing) Stamford Bridge, their 145-year-old stadium.
The big picture: Exactly half of the Premier League's 20 teams are now at least minority-owned by Americans, part of a larger trend across Europe.
Majority (7): Chelsea (Boehly); Liverpool (John Henry); Manchester United (Glazer family); Arsenal (Stan Kroenke); Aston Villa (Wes Edens); Crystal Palace (John Textor, Josh Harris, David Blitzer); Burnley (ALK Capital)
Minority (3): West Ham (Albert Smith); Manchester City (Silver Lake Partners); Leeds (49ers Enterprises)
Between the lines: This process has been unorthodox, to say the least, happening under the shadow of extreme sanctions levied on soon-to-be-former owner Roman Abramovich, a "pro-Kremlin" Russian oligarch whose U.K. assets were frozen in March.
What's next: The U.K. government is expected to approve the sale by the end of May, at which point 100% of the funds will be donated to charitable causes, including to victims of the war in Ukraine.
4. ⚡️ Lightning round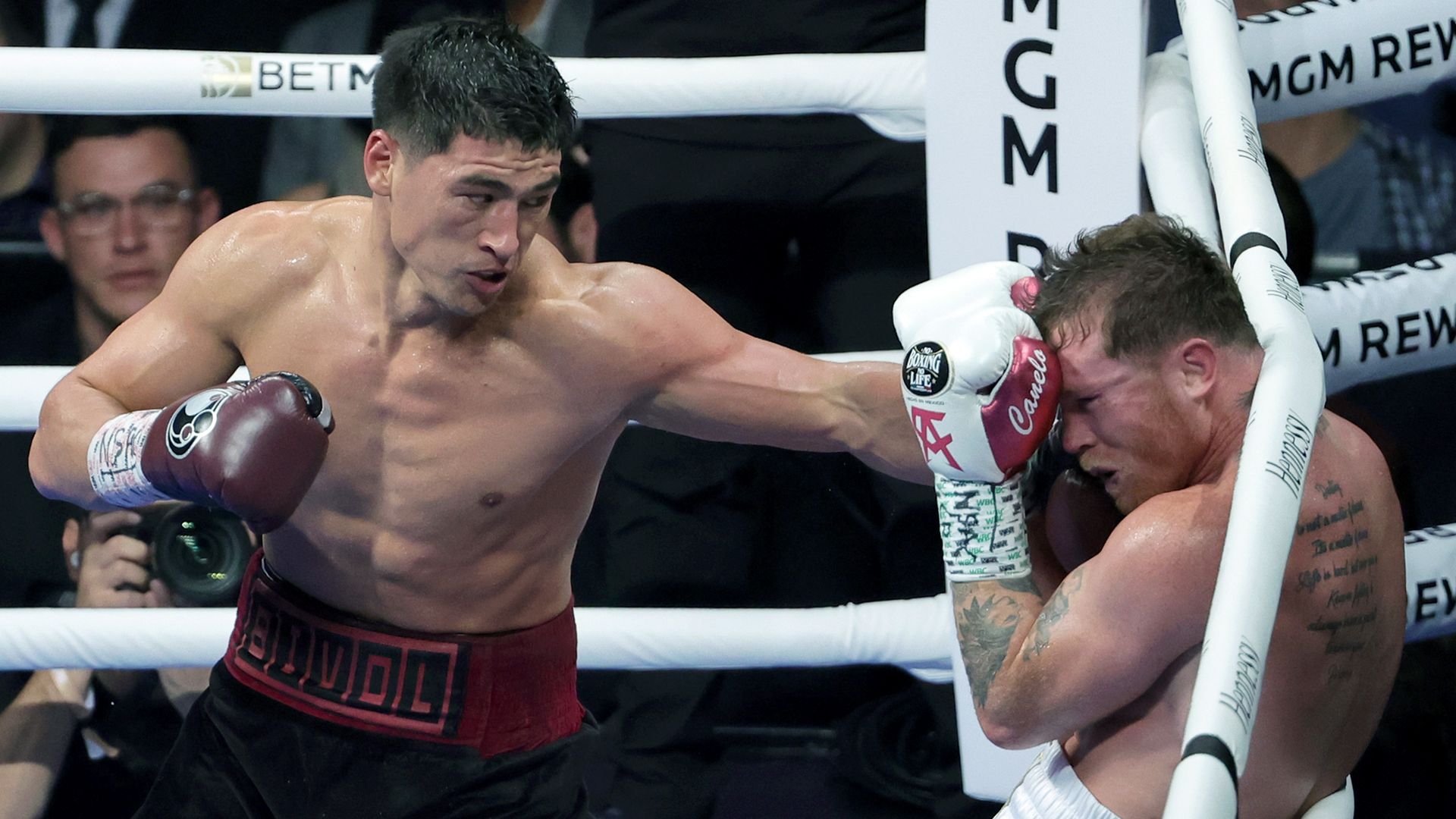 🥊 Bivol upsets Canelo: Dmitry Bivol (20-0) retained his WBA light heavyweight title with a unanimous decision upset victory over Canelo Álvarez (57-2-2), who plans to exercise his contractual right to a rematch.
⚽️ Courage win the Cup: The NC Courage beat the Washington Spirit, 2-1, in the third annual NWSL Challenge Cup final, a hard-fought match that showed the best — and worst — of what the league has to offer.
⚾️ Miggy's next milestone: Miguel Cabrera hit his 600th career double on Saturday, joining Hank Aaron and Albert Pujols as the only players with 3,000 H, 500 HR and 600 2B.
🏀 Good read: For Allen Iverson, it was never just about "practice" (Justin Tinsley, Andscape)
"Twenty years ago, Iverson spoke for 35 minutes, and yet what we remember is a minute-long sound bite that completely obscures what he was going through."
5. 🏀🏒 Playoffs roundup: 24 teams still alive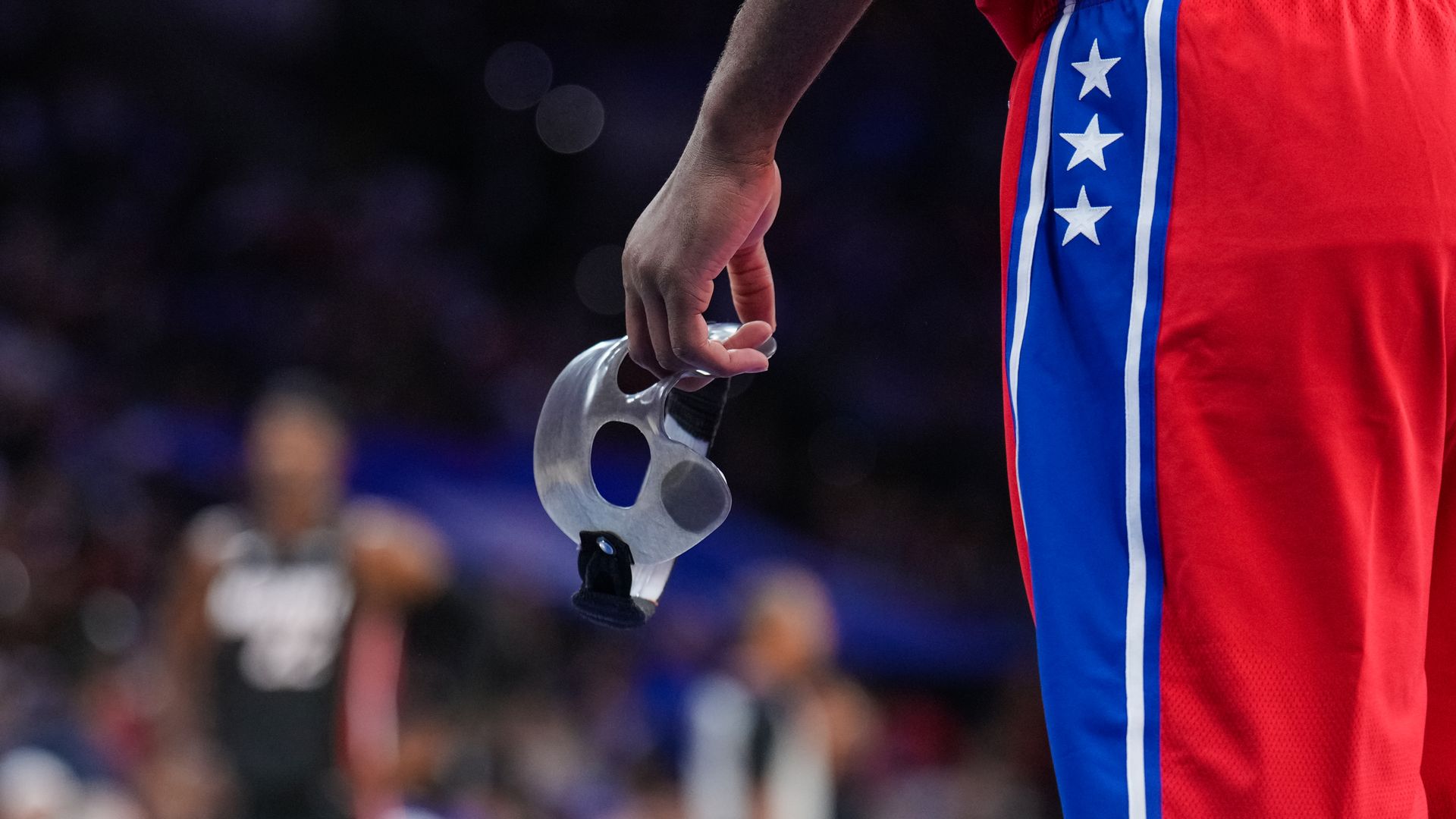 The 76ers looked like an entirely different team once a masked Joel Embiid (fractured orbital) returned, beating the Heat in Games 3 and 4 to even the series before it heads back to Miami tomorrow.
The intrigue: Philly has never won a playoff series after trailing 0-2.
Elsewhere:
Mavericks (2-2) vs. Suns: Dallas won Games 3 and 4 behind two more monster efforts from Luka Dončić, who's now scored 655 points through his first 20 playoff games — third-most all-time behind only Michael Jordan (718) and Wilt Chamberlain (705).
Bucks (up 2-1) vs. Celtics: Giannis Antetokounmpo (42-12-8) was unstoppable in Milwaukee's 103-101 Game 3 victory, and he now has twice as many 40-point playoff games (6) as any other player in franchise history (Kareem Abdul-Jabbar, 3).
Warriors (up 2-1) vs. Grizzlies: In Golden State's Game 3 blowout win, it became the second playoff team ever to shoot at least 60% from the field, 50% from three and 90% from the line (76ers, 2001). Ja Morant (knee) is likely out tonight for Game 4.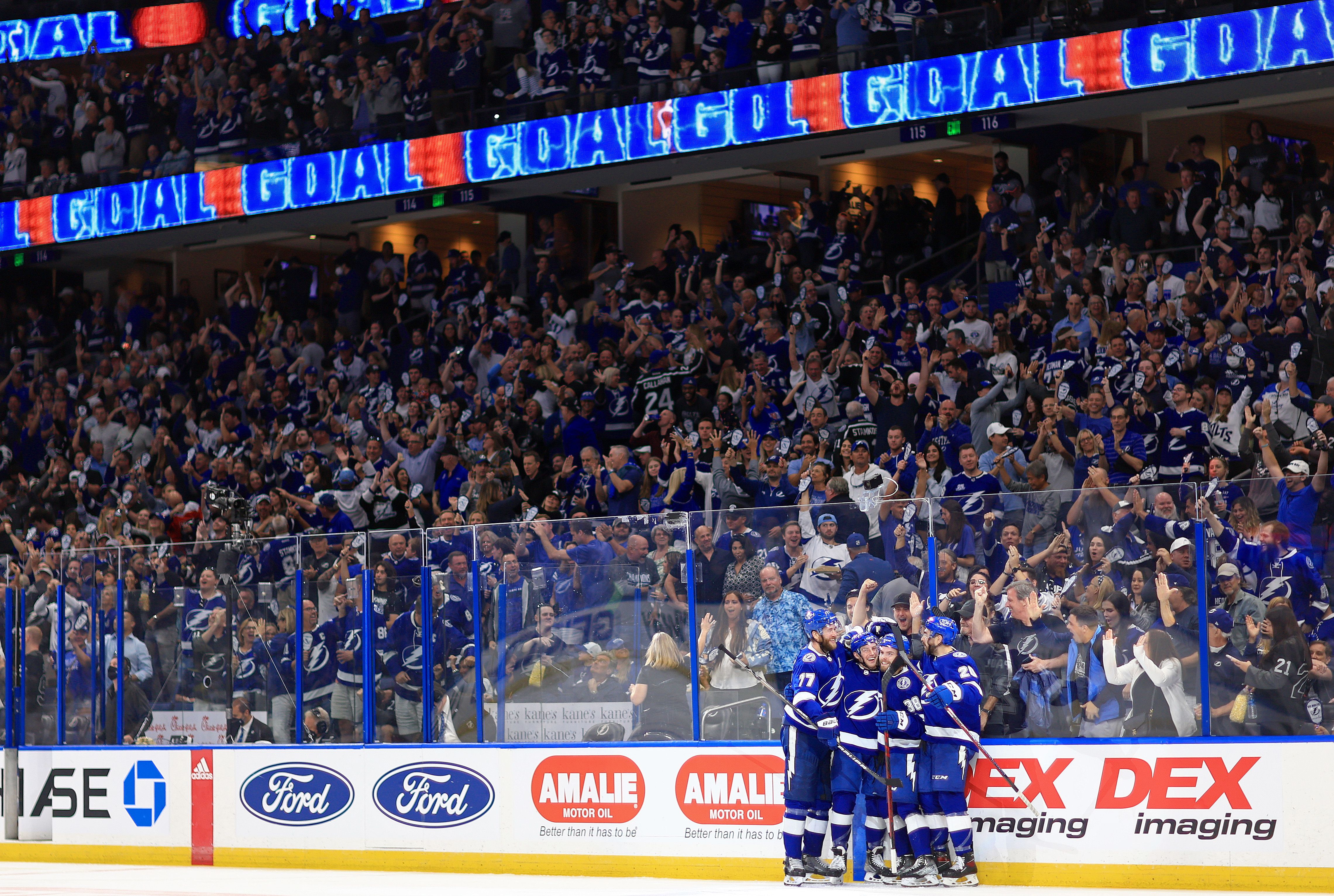 The Lightning crushed the Maple Leafs on Sunday, 7-3, improving to an absurd 16-0 following a playoff loss since the start of the 2020 postseason.
Elsewhere: Avalanche (up 3-0) vs. Predators; Capitals (up 2-1) vs. Panthers; Penguins (up 2-1) vs. Rangers; Stars (up 2-1) vs. Flames; Bruins (2-2) vs. Hurricanes; Blues (2-2) vs. Wild; Oilers (2-2) vs. Kings.
6. 🇺🇸 Photos across America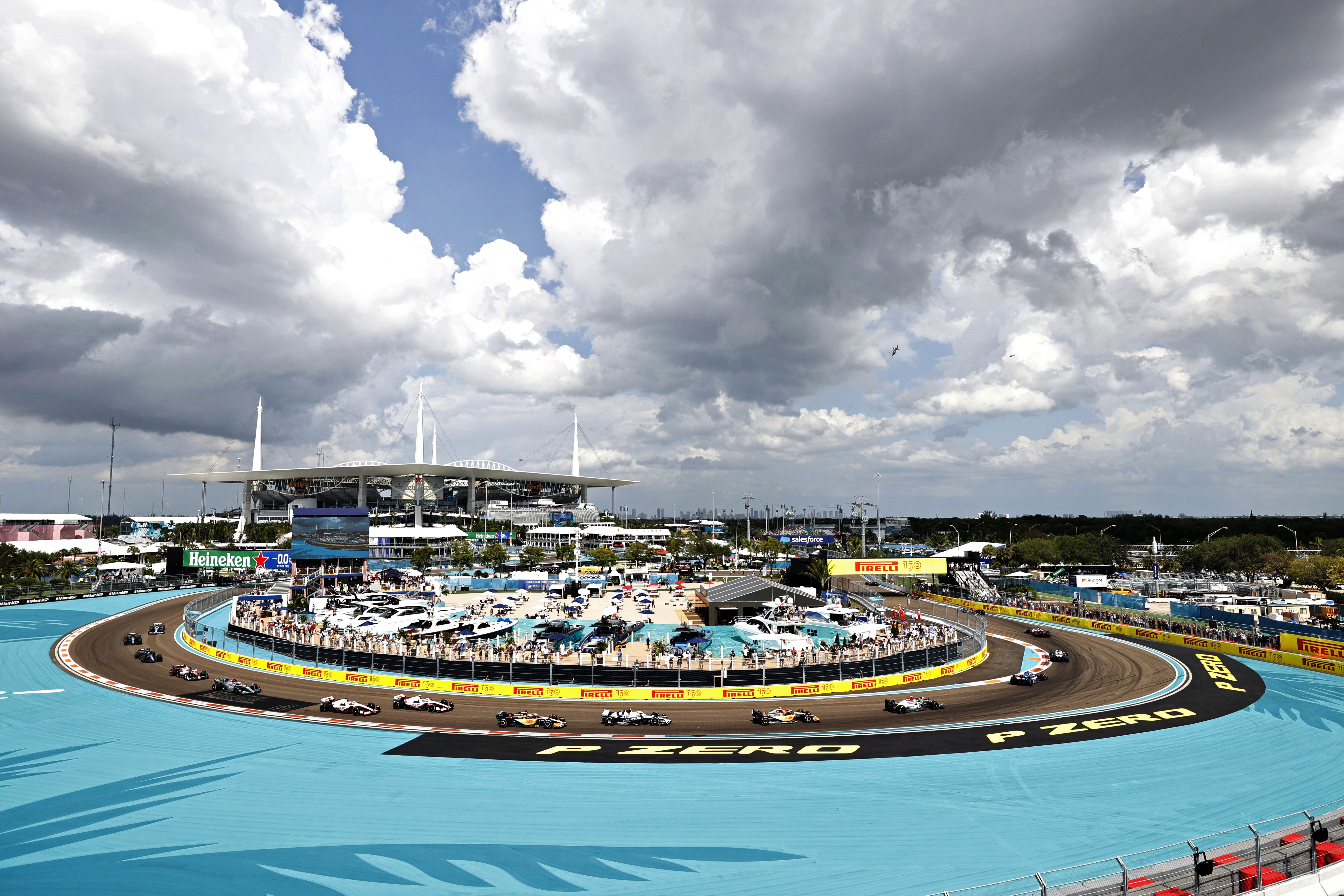 MIAMI — Max Verstappen (Red Bull) held off Charles Leclerc (Ferrari) to win the inaugural Miami Grand Prix. He's now won all three races he's finished this season.
The big picture: After five races, Leclerc (104 points) leads F1, followed by Verstappen (85), Sergio Pérez (Red Bull, 66), George Russell (Mercedes, 59) and Carlos Sainz Jr. (Ferrari, 53).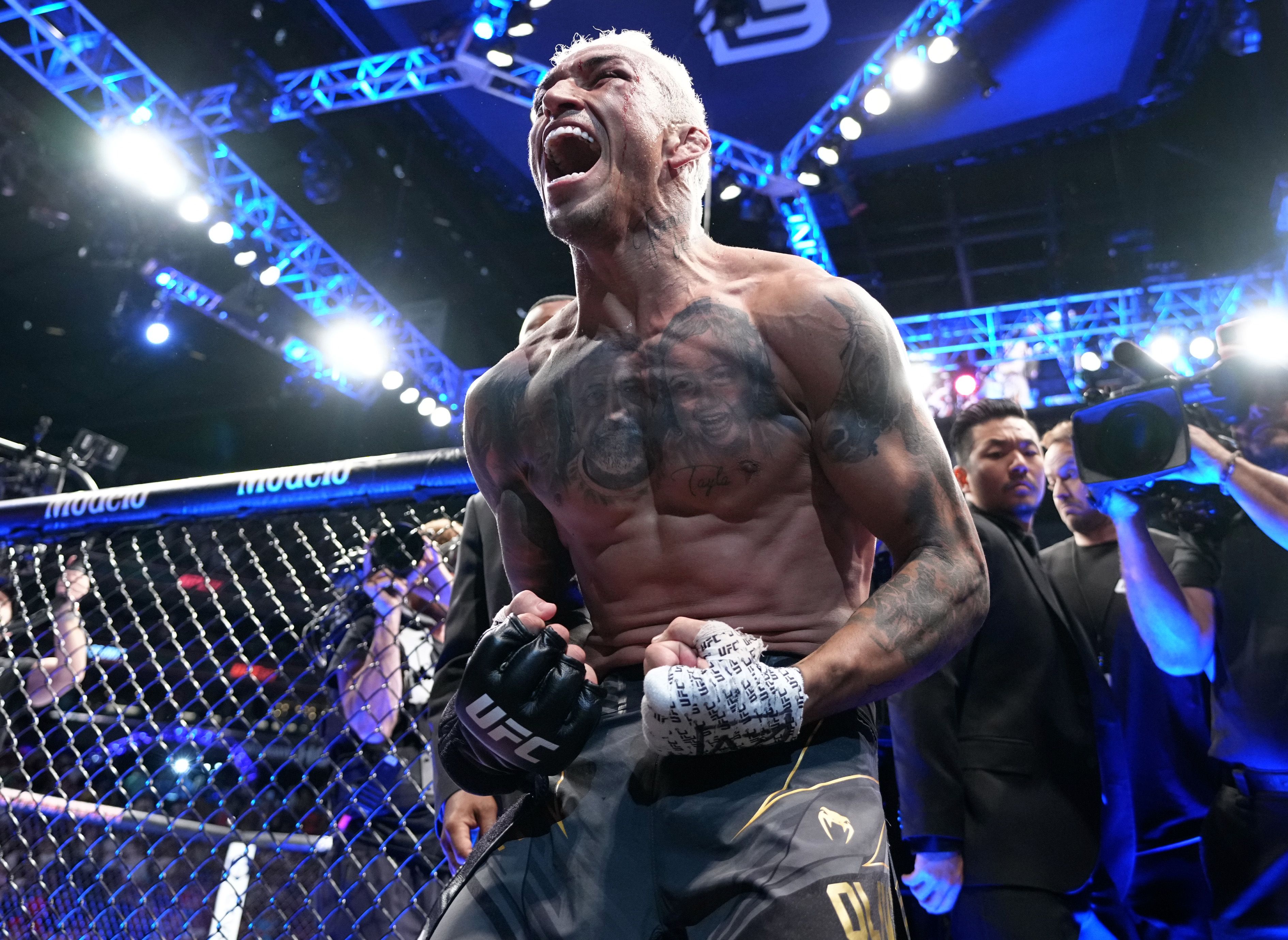 PHOENIX — Charles Oliveira (33-8) defeated Justin Gaethje (23-4) via first-round submission Saturday at UFC 274 with a rear-naked choke.
Yes, but: Because Oliveira missed his weight by a half pound, his title remains vacant, which has never happened before in UFC history.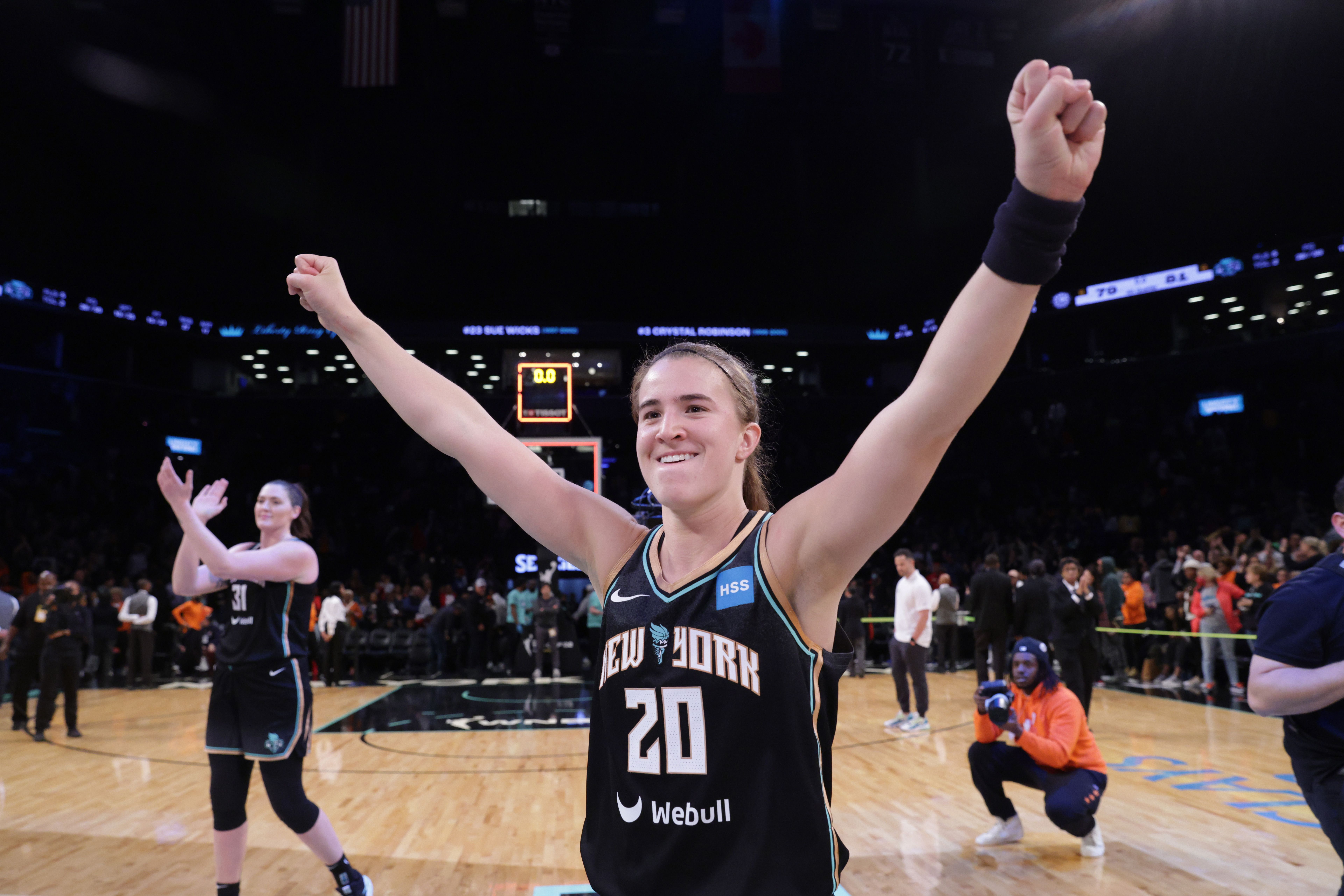 BROOKLYN — Welcome back, WNBA.
7. 🌎 The world in photos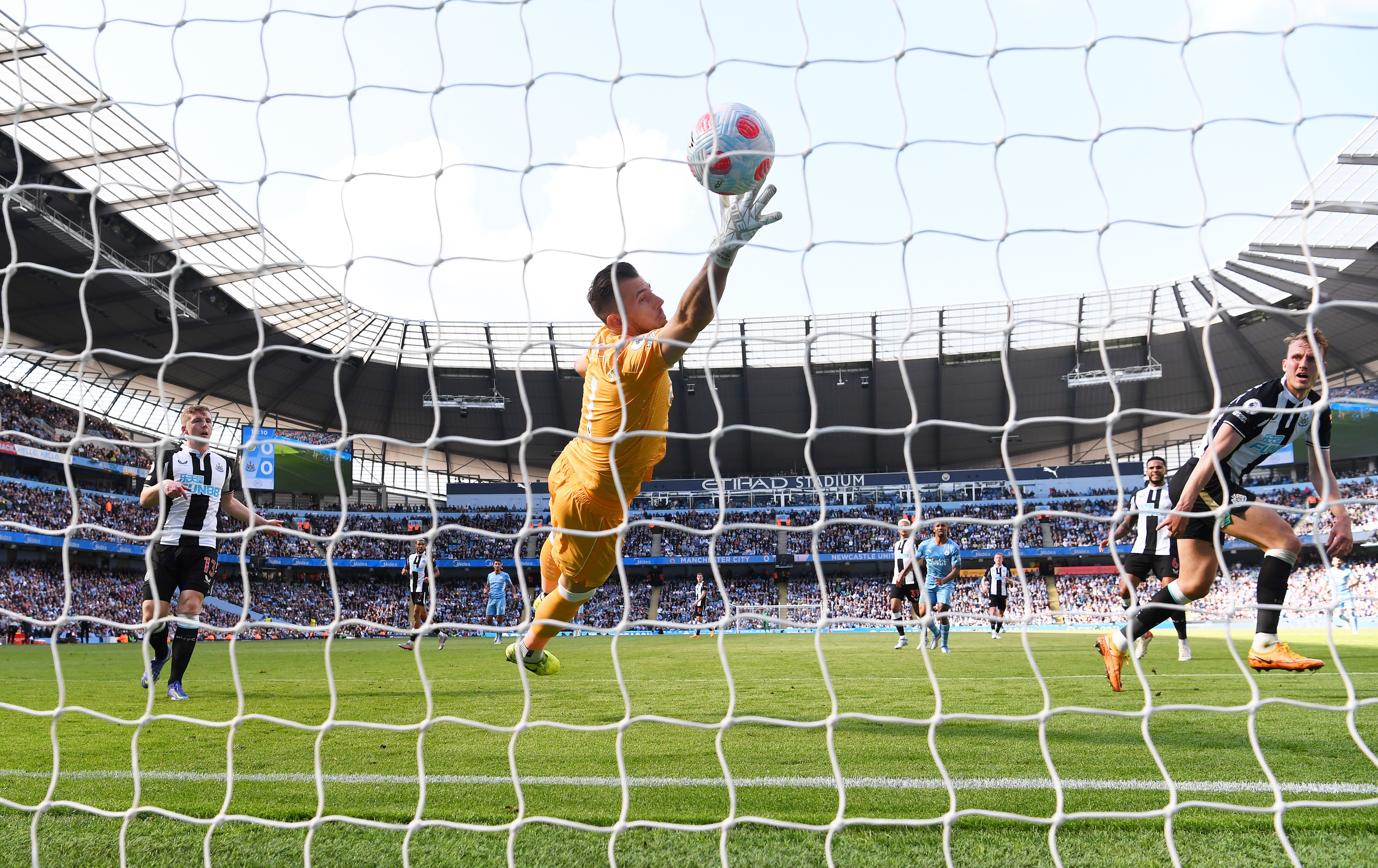 MANCHESTER, England — Manchester City won their first game after last week's Champions League stunner, blanking Newcastle, 5-0, to extend their lead in the Premier League.
The big picture: Liverpool and Tottenham drew, 1-1, as the Reds lost ground and now trail City by three points with three games left.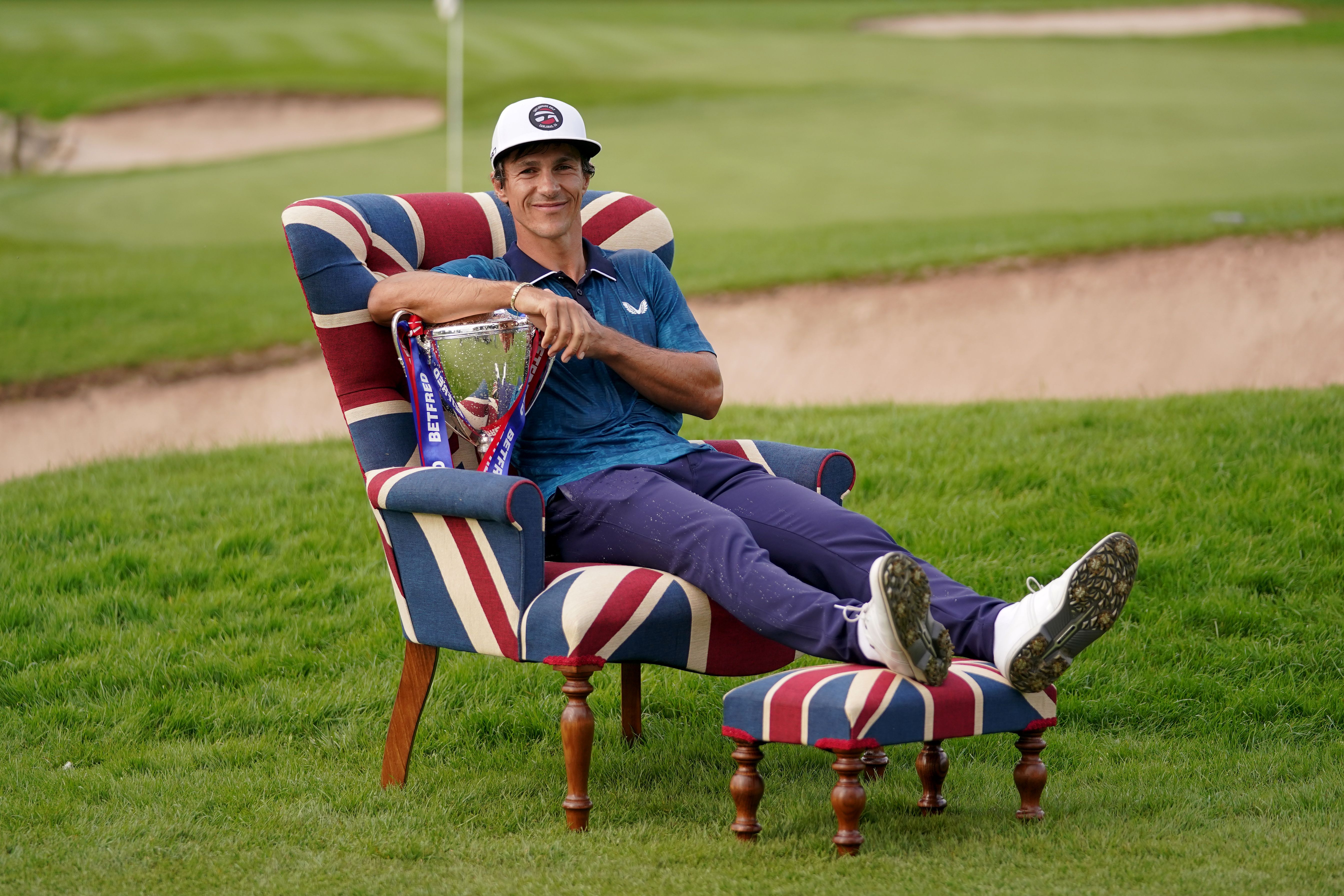 SUTTON, England — Thorbjørn Olesen (-10) won the PGA European Tour's British Masters by a stroke, his first victory in nearly four years.
The backdrop: Olesen was suspended by the tour in 2019 after being accused of sexually assaulting a woman on a flight, but was cleared of all charges last December.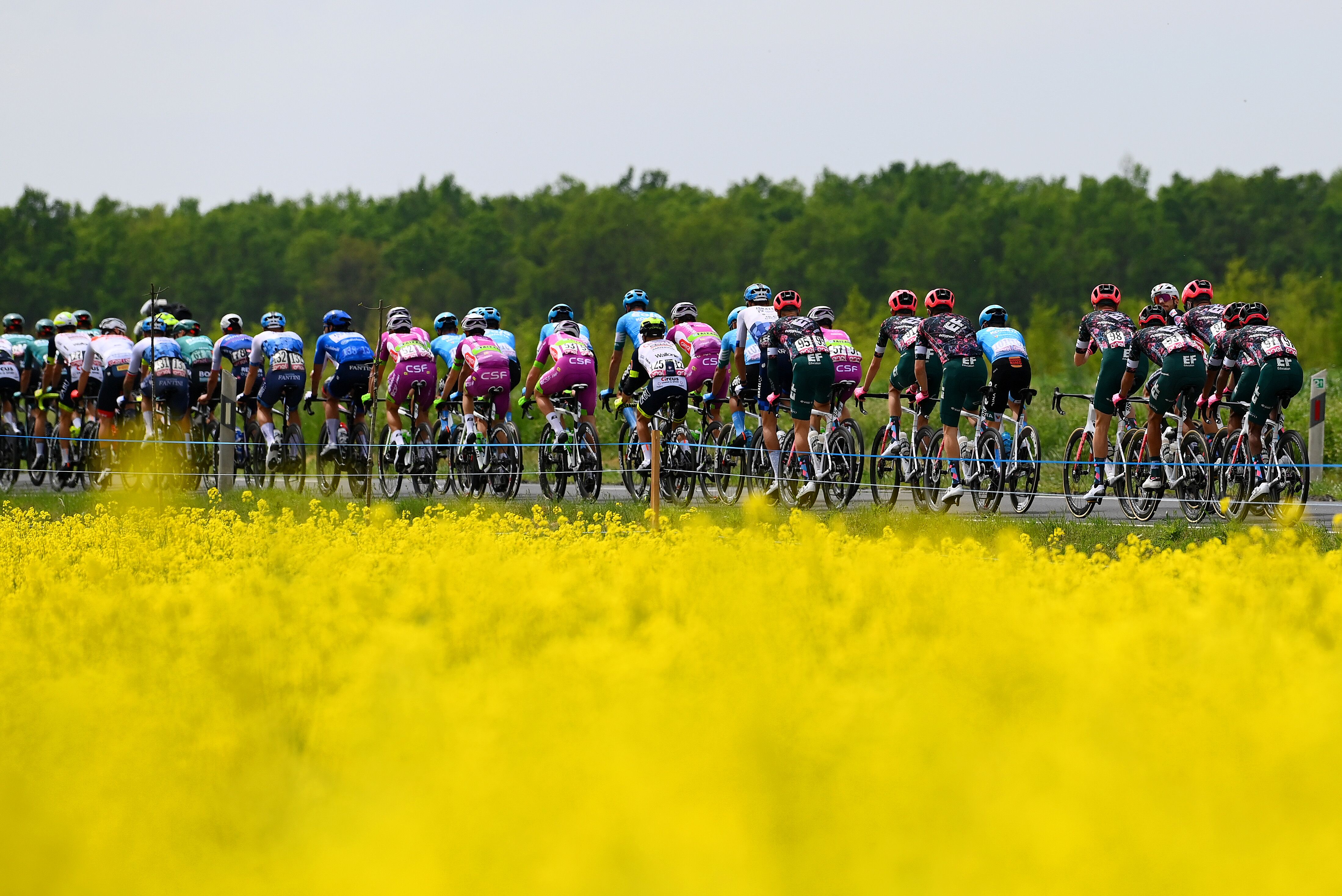 BALATONFÜRED, Hungary — Giro d'Italia, Stage 3. Cycling photos never fail to deliver.
8. 📺 Watchlist: Avs go for the sweep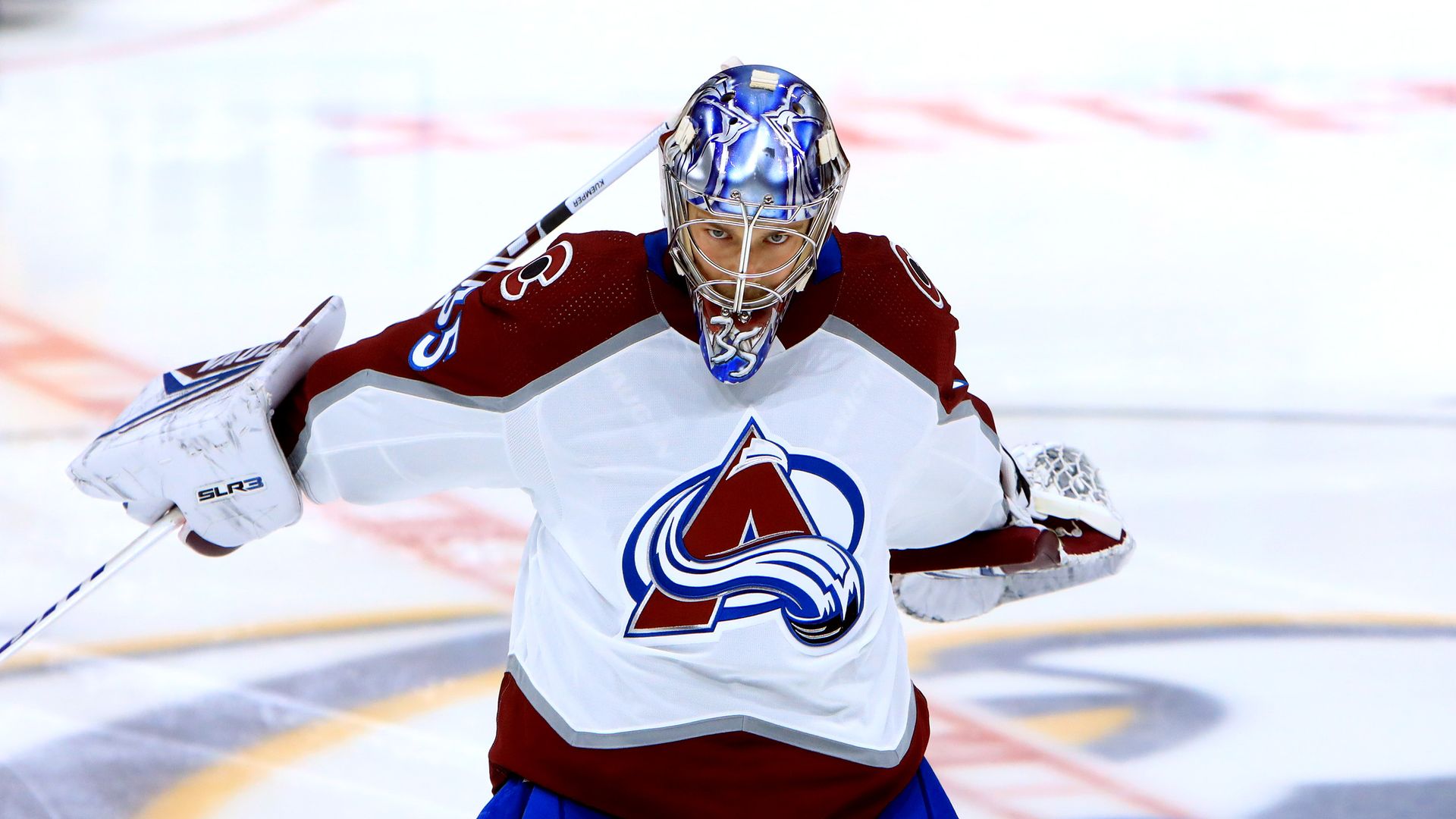 The Avalanche (up 3-0) are a win away from sweeping the Predators, which they can do with a victory tonight in Nashville (9:30pm ET, ESPN).
Can the Preds keep it close? Save for the the OT thriller in Game 2, the series has been a blowout, with top-seeded Colorado outscoring Nashville 16-6.
More to watch:
9. ⚽️ Premier League trivia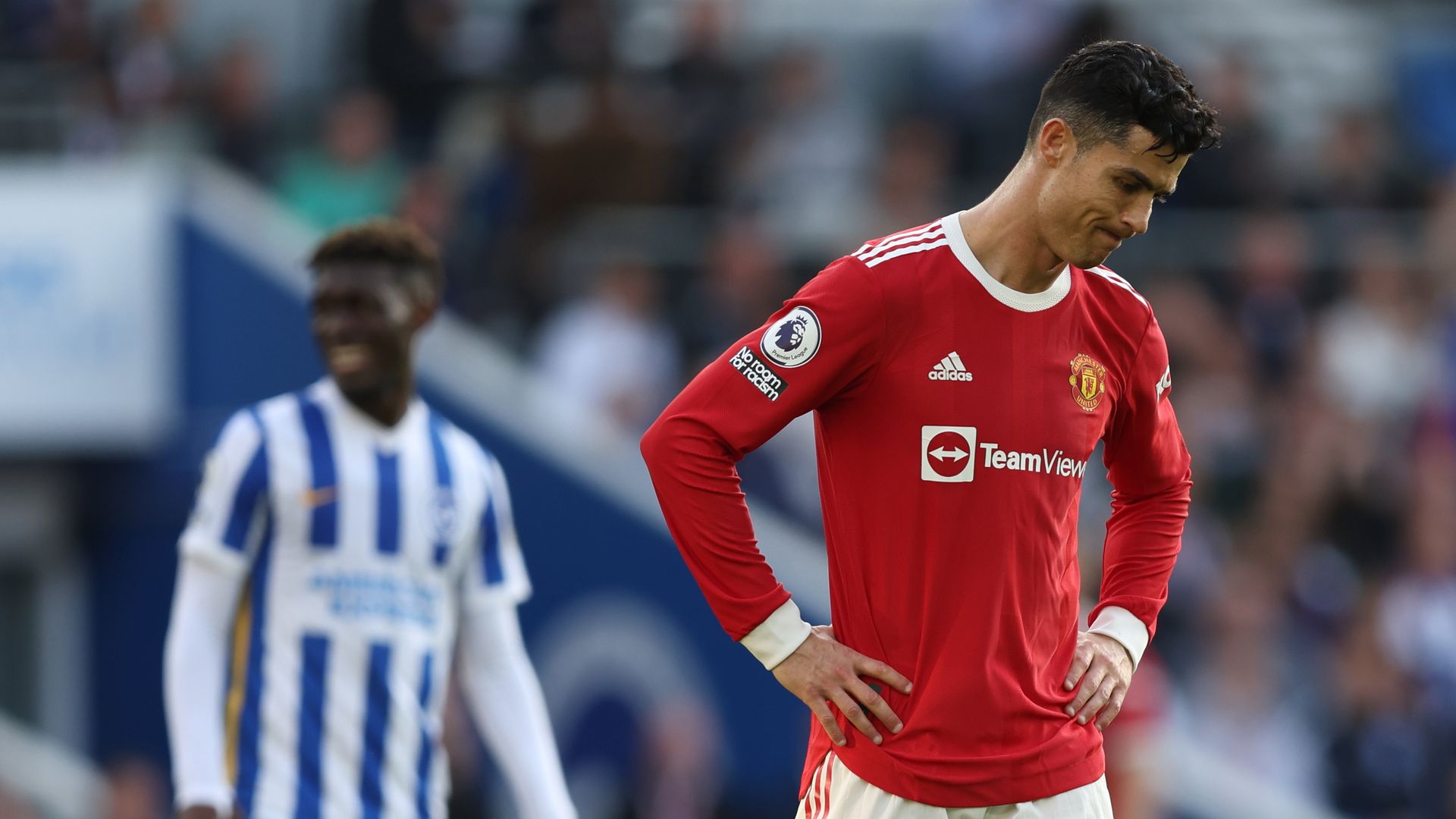 Manchester United's loss Saturday at Brighton clinched their fewest points ever in a Premier League season, with a maximum of 61 still falling short of their previous low in 2014 (64).
Question: What year was the Premier League founded?
A. 1976
B. 1982
C. 1986
D. 1992
Answer at the bottom.
10. 🎥 Top plays: Weekend edition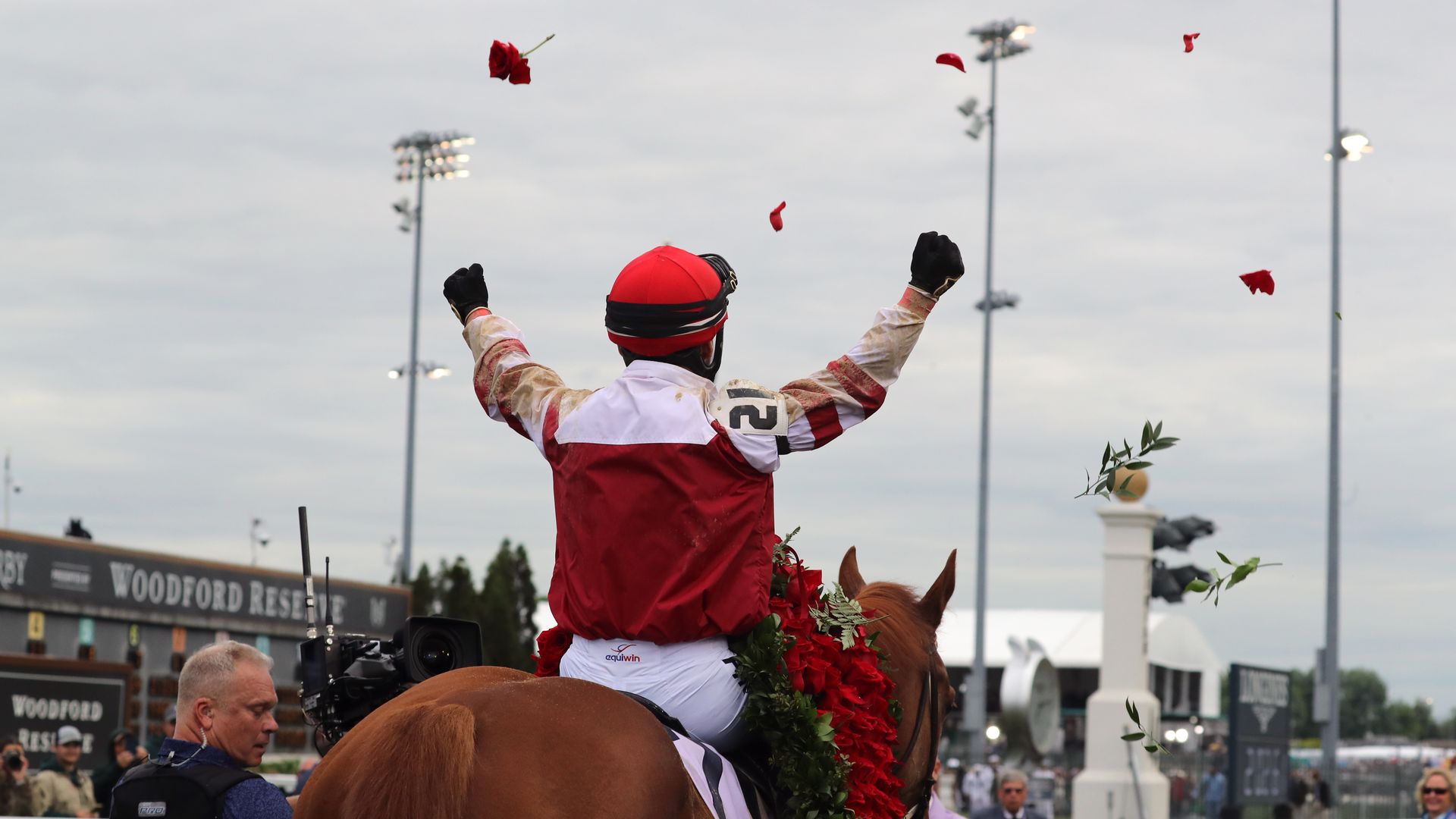 Talk tomorrow,
Jeff "What a weekend" Tracy
Trivia answer: 1992
🙏 Thanks for reading. Follow us on Twitter: @kendallbaker and @jeffreytracy. Tell your friends to sign up.