Axios Sports
May 19, 2022
👋 Good morning! Thursdays are underrated. Big fan.
Today's word count: 1,755 words (7 minutes).
Let's sports...
1 big thing: 💵 Equal pay at last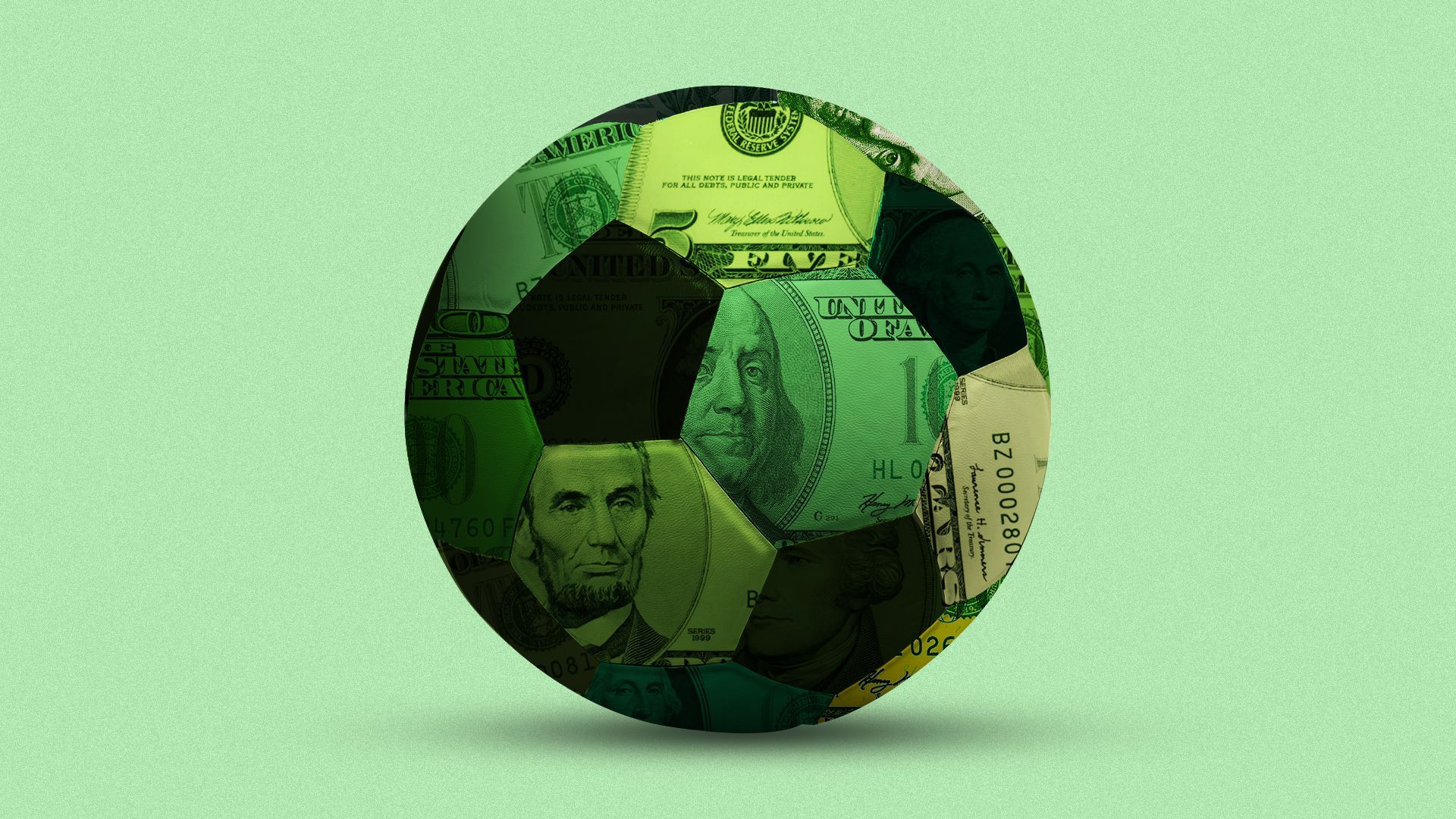 U.S. Soccer has agreed to landmark labor deals with its men's and women's national teams that will guarantee equal pay for all players.
Why it matters: A six-year legal fight that saw wins on the field and losses in the courthouse has led to a monumental agreement that will change American soccer forever.
"Everyone should be really proud of what we've accomplished here," said U.S. Soccer president Cindy Parlow Cone. "It truly is historic."
"I feel a lot of pride for the girls who are going to see this growing up, and recognize their value rather than having to fight for it," said USWNT forward Margaret Purce.
Details: Under the new agreements, which run through 2028, members of both national teams will be paid equally for all competitions and will split broadcast, partner and sponsorship revenues 50-50.
They'll also split World Cup prize money, which had been the biggest hurdle to achieving equal pay because it's decidedly not equal (the men's last FIFA bonus pool was $400 million; the women's was $30 million).
Moving forward, all World Cup prize money that FIFA pays to the U.S. Soccer Federation will go into one pot and be divvied up equally among the men's and women's teams.
The big picture: Equal pay is, first and foremost, a victory for the USWNT players, whose tireless efforts got us here. But truly, all parties are winners this week. "One Nation, One Team," indeed.
U.S. Soccer can stop paying lawyers and absorbing PR blows, and now boasts a unified front ahead of the 2026 World Cup, which is coming to America.
The men's players, who were (rather unfairly) tagged as the obstacles to equal pay, are the good guys again. And they, like the women, will benefit from the bond this forms between them.
What they're saying: "We're [going to] be cheering like crazy, because that's exactly what this CBA is. It's equal," said USMNT defender Walker Zimmerman. "We will be their biggest fans. I'm sure they will be our biggest fans, as well."
The bottom line: Equal pay is both a legal matter and a broader principle. As a legal matter, the USWNT's lawsuit was rejected in federal court. As a broader principal, it won over much of America — and ultimately convinced U.S. Soccer and the USMNT to get on board.
🎥 Watch: Deals announced on "Today" (YouTube)
2. 🏳️‍⚧️ 16th state bans trans participation
South Carolina Gov. Henry McMaster (R) on Monday signed a bill banning transgender athletes from playing on public school teams that align with their gender identity, Axios' Jeff Tracy writes.
Why it matters: South Carolina is the 16th state to pass such legislation, and the ninth to do so this year.
Signed in 2022 (9): South Carolina, Arizona, Georgia, Iowa, Kentucky, Oklahoma, South Dakota, Tennessee, Utah
Signed before (7): Alabama, Arkansas, Florida, Mississippi, Montana, Texas, West Virginia
What they're saying: "We have to do everything we can to protect the young men and women in our state who choose to pursue athletic competition," McMaster tweeted. "It's common sense, boys should play [boys'] sports and girls should play [girls'] sports."
The other side: "Like every one of [these] sports bans ... this is a solution in search of a problem, and it will only work to increase the isolation and stigmatization of an already-marginalized group of students," The Trevor Project's Sam Ames said in a statement.
What to watch: 12 states are currently considering similar legislation.
3. ⚾️ MLB's best pitcher-catcher duos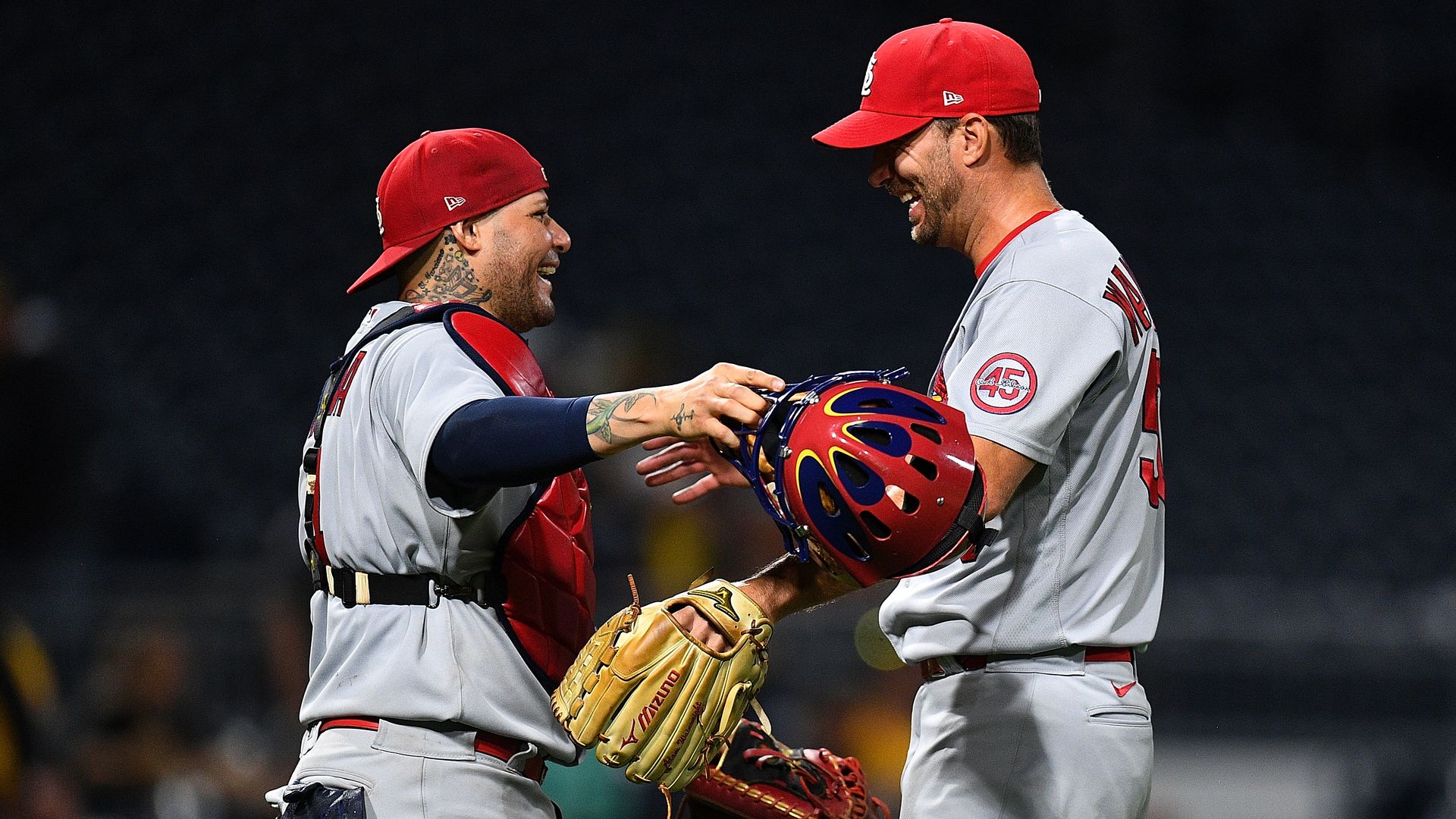 The Cardinals on Sunday won their 203rd game started by pitcher Adam Wainwright and catcher Yadier Molina, Jeff writes.
Why it matters: That broke the MLB record for most team wins by a starting battery (aka pitcher-catcher duo), surpassing the mark set by the Braves' Warren Spahn and Del Crandall nearly 60 years ago.
The big picture: With Wainwright and Molina making history, it got us thinking about where they rank on the list of all-time greatest batteries. Our top five:
Lefty Grove and Mickey Cochrane, A's (1925–33): The Hall of Famers are both among the greatest ever at their positions, and they won two World Series and two MVPs together.
Whitey Ford and Yogi Berra, Yankees (1950–63): Another pair of Hall of Famers that won six World Series together.
Dwight Gooden and Gary Carter, Mets (1985–89): Only Carter is in the Hall, but his five years with Gooden, including Doc's magical 1985, were unimpeachable.
Bob Gibson and Tim McCarver, Cardinals (1959–69): Gibson's 1968 masterpiece (1.12 ERA) will live forever, and McCarver was as steady as they come. Together, they helped St. Louis win two titles.
Wainwright and Molina, Cardinals (2007–present): Two legends staying together for this long feels like a miracle we've been lucky enough to witness. Hard to imagine it happens again.
What to watch: Wainwright and Molina are just 14 starts shy of breaking Mickey Lolich and Bill Freehan's record for most games started together as a battery (324). Barring injury, they'll break that this summer.
4. ⚡️ Lightning round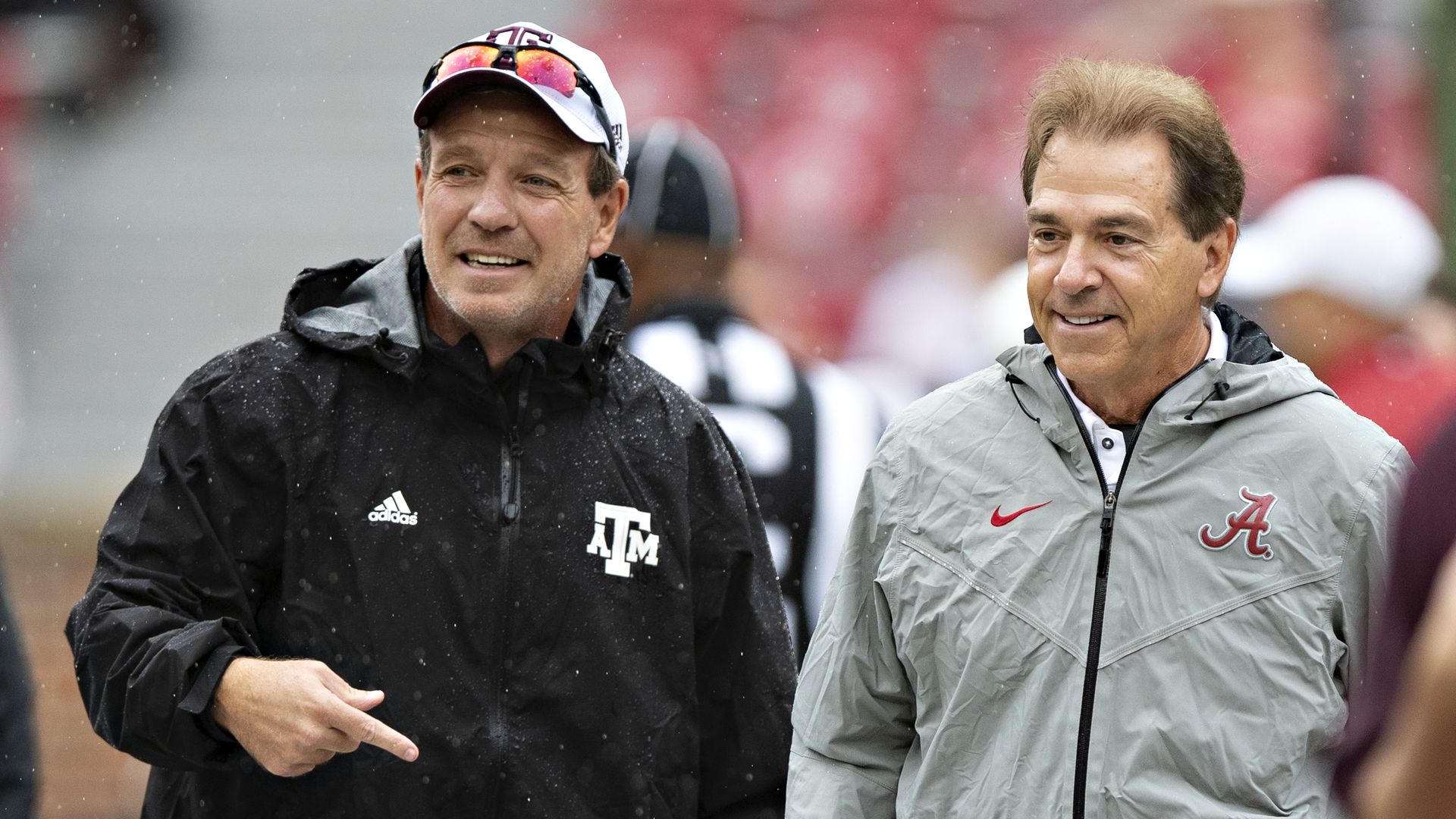 🏈 Quote du jour: Nick Saban fired shots at former assistant Jimbo Fisher on Wednesday. "[Texas] A&M bought every player on their team — made a deal for name, image, likeness. We didn't buy one player. All right?"
⏱ Historic run: Gary Martin, a high school senior from Pennsylvania, ran a sub-four minute mile without a pacer, becoming the first high schooler to do so since Jim Ryun in 1965.
⚽️ Europa League: Eintracht Frankfurt (Germany) beat Rangers (Scotland) in a penalty shootout to win the Europa League, which is one tier below the Champions League.
5. 🏒 Youth hockey ditches rankings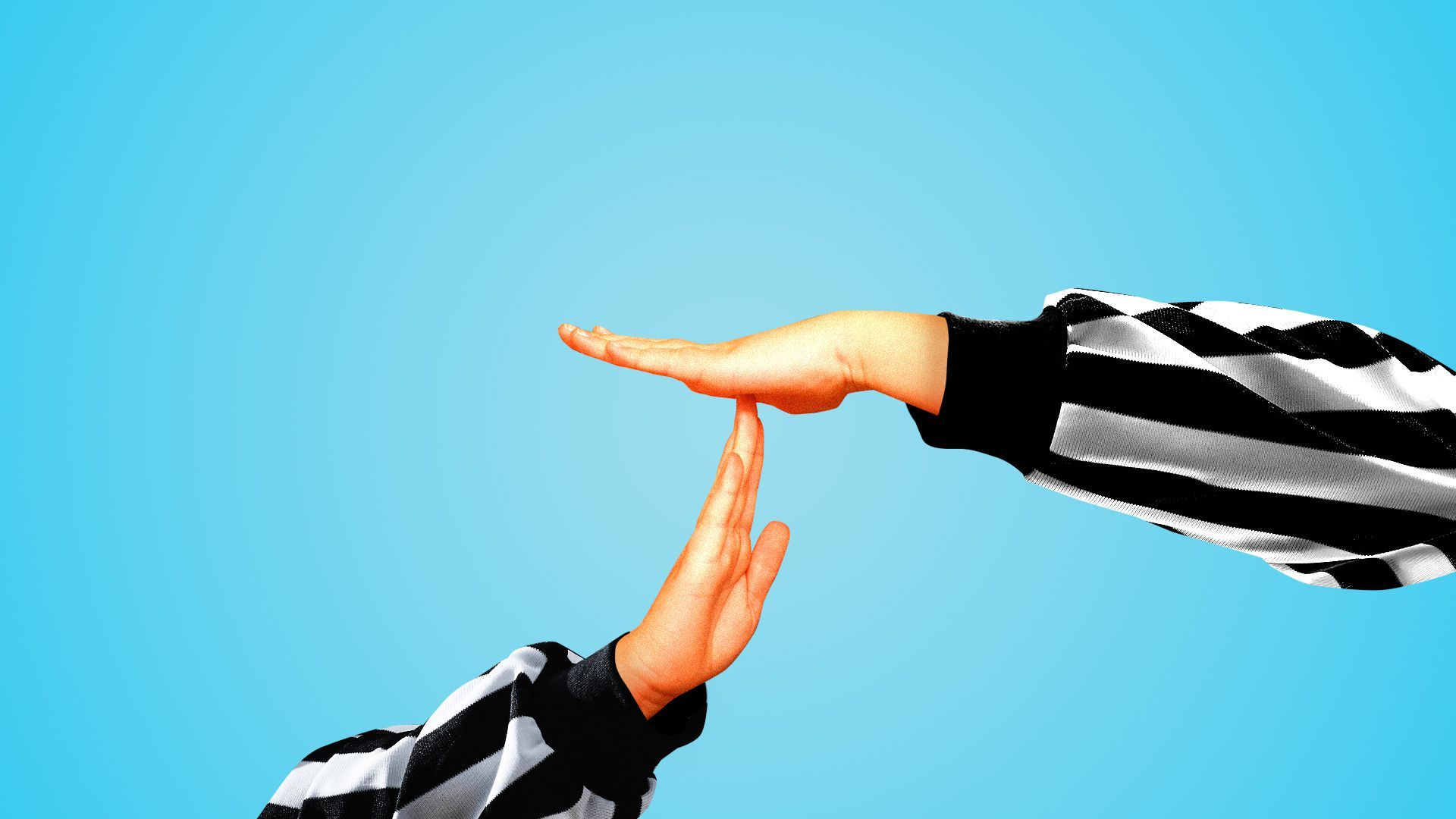 MYHockey Rankings, a website that ranks youth hockey teams, will stop the practice for 11-and-under teams in an attempt to "be part of the solution" in the hyper-competitive world of youth sports.
What they're saying: "Youth sports have become a rat race to the top amongst parents, coaches and clubs ... And let's be honest, rankings are a contributing factor," wrote the website's founder Neil Lodin.
"There is this 'If you aren't keeping up with the Joneses, do you even love your kid?' mentality out there. The youth hockey community isn't immune."
"Rather than contributing to the problem, we want MYHockey Rankings' platform to be part of the solution."
Context: MYHockey Rankings gathers and crunches data for thousands of North American hockey teams in the 9–18 age range, then ranks them on a weekly basis using an algorithm.
Those rankings have become an indispensable resource for coaches and tournament directors, who use them to schedule evenly matched games and get a sense of where they stand.
But critics believe the rankings are detrimental to the culture of youth hockey, emphasizing winning over player development at too early of an age.
The last word: "This will hopefully relieve some of the pressure a bit," Ken Martel, director of player development for USA Hockey, told NYT. "We're a late-developing sport. The best young kids aren't the best kids later on. Nobody knows who's really good until after puberty."
6. 🏀 Snapshot: EuroLeague Final Four
The EuroLeague semifinals tip off this afternoon (on EuroLeagueTV) as Europe's top basketball competition nears the end of its six-month season, Jeff writes.
Final four: The top eight teams made the playoffs, and four advanced to the single-elimination semifinals by winning their best-of-five quarterfinal series.
Olympiacos vs. Anadolu Efes (12pm ET): Anadolu, which won its first title last season, has the league's top scorer, Vasilije Micić (18.2 ppg), and former Miami stud Shane Larkin. Greek powerhouse Olympiacos led the league with a +177 point differential.
Barcelona vs. Real Madrid (3pm): El Clásico comes to the hardwood as Madrid looks to add to its record 10 titles. But Barça finished first behind league MVP Nikola Mirotić, former top-five NBA draft pick Dante Exum and Wisconsin legend Nigel Hayes-Davis.
The backdrop: There are normally 18 teams in the EuroLeague, but three Russian teams were suspended midseason due to the invasion of Ukraine, annulling the results of all games they'd played to that point.
7. 🌎 The world in photos
CALGARY — The first postseason Battle of Alberta in 31 years did not disappoint. The Flames scored two goals in the first 51 seconds and beat the Oilers, 9-6, in the highest-scoring playoff game since 1993.
Elsewhere: The Hurricanes escaped with a 2-1 (OT) win over the Rangers despite being outplayed most of the night.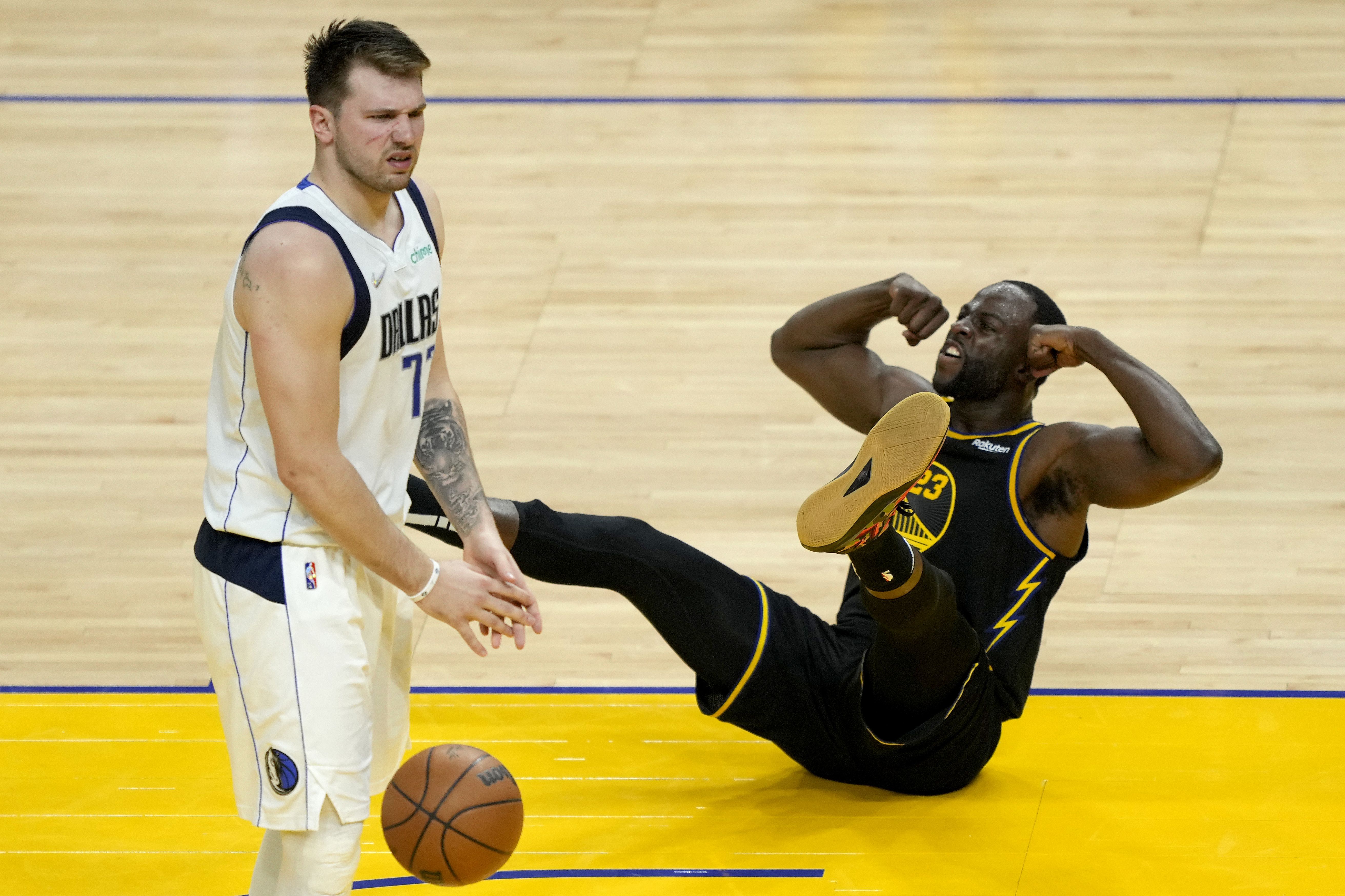 SAN FRANCISCO — The Warriors held Luka Dončić to just 20 points on 6-for-18 shooting and cruised to a 112-87 win in Game 1 of the West Finals.
What they're saying: "A great job. That's it," said Dončić, who also had seven turnovers. "They did a great job."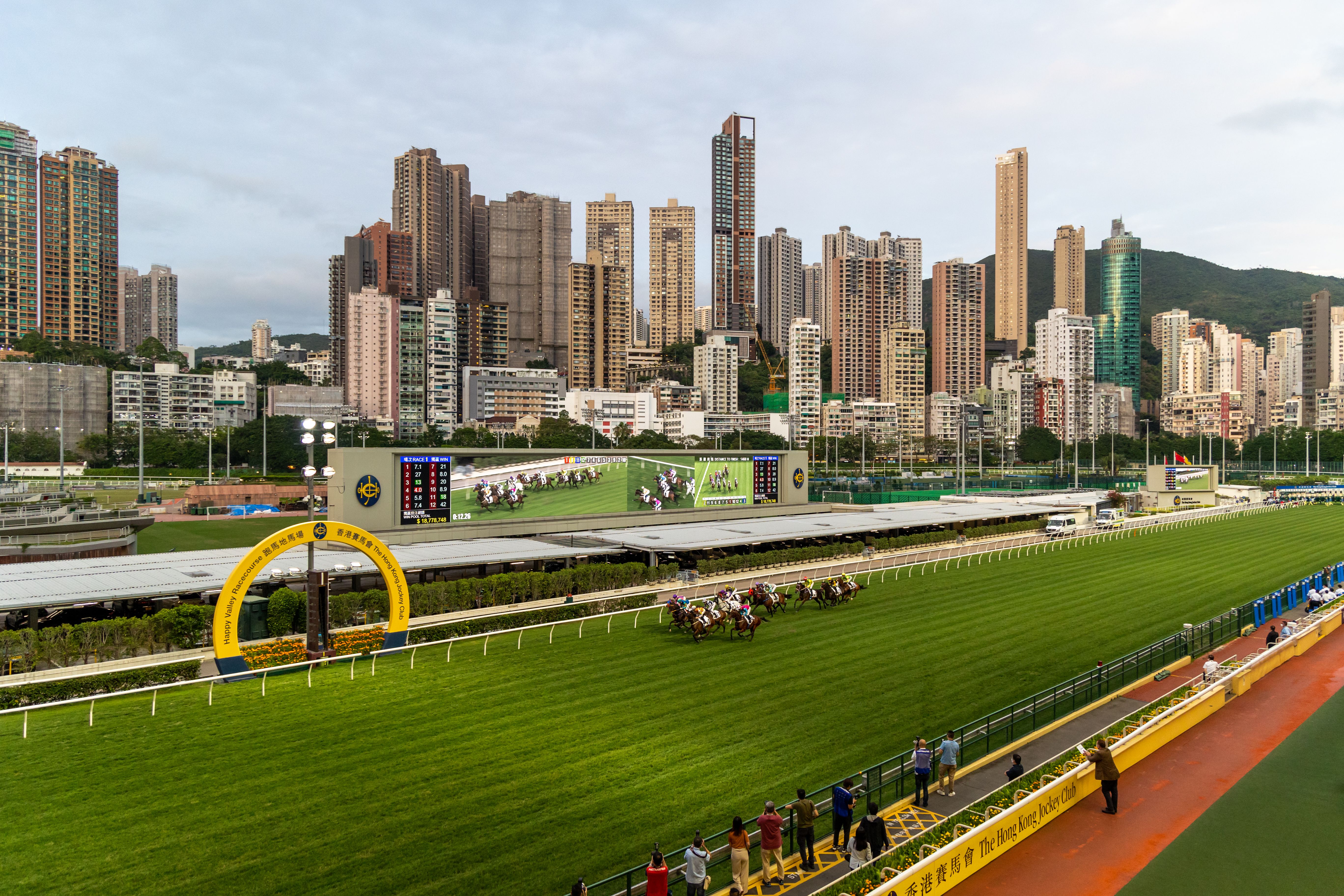 HONG KONG — This photo reminds me of one of my favorite articles ever: The gambler who cracked the horse-racing code (Bloomberg).
8. 📺 Watchlist: Second major of the year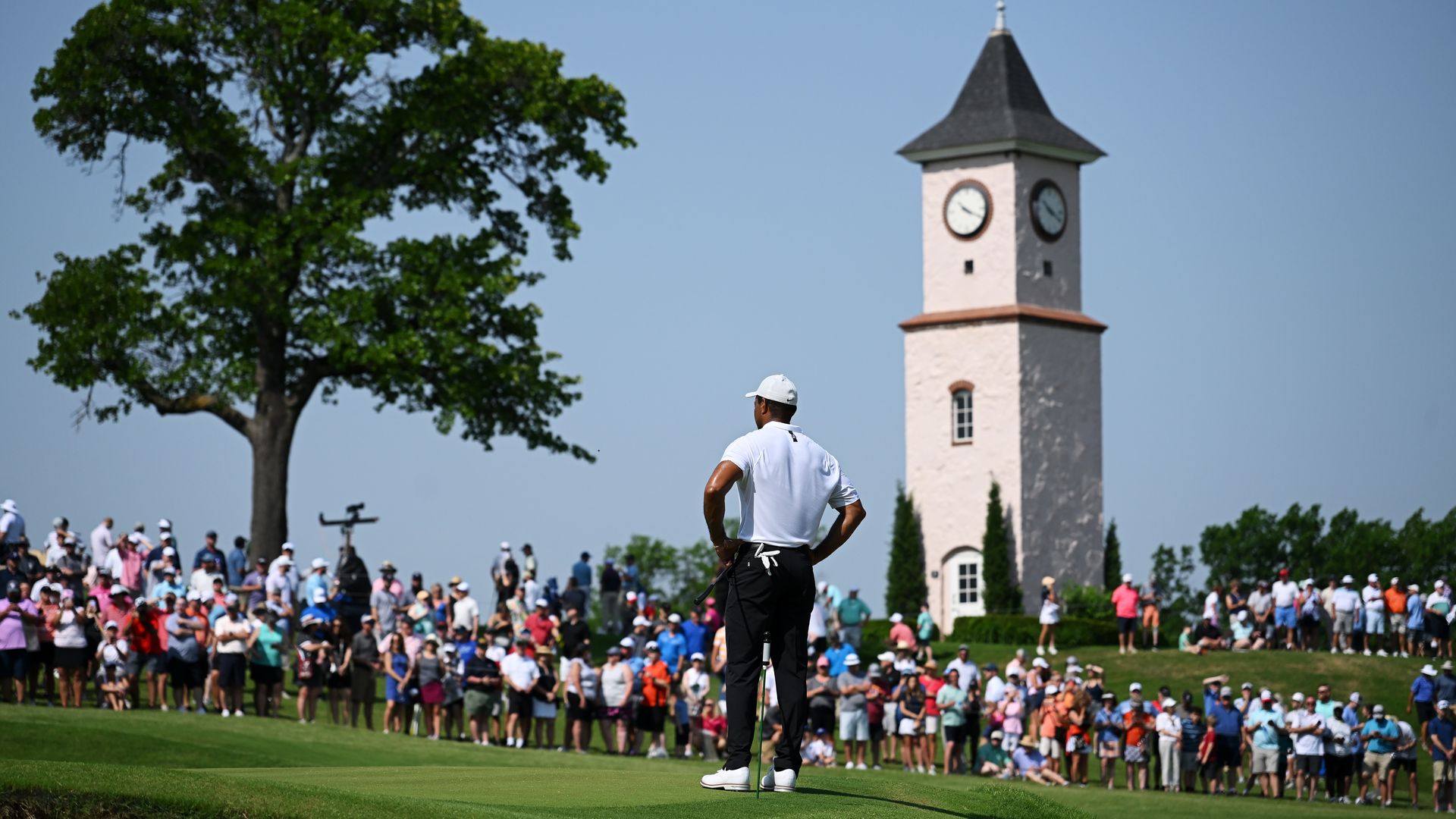 The PGA Championship tees off today (8am ET, ESPN+; 2pm, ESPN) at the newly-redesigned Southern Hills, the eighth time it has hosted a major.
The field: 156 golfers are in Tulsa, Oklahoma, this week, though reigning champ Phil Mickelson is notably absent.
Best pairings: Tiger Woods, Rory McIlroy, Jordan Spieth (9:11am tee time); Scottie Scheffler, Jon Rahm, Collin Morikawa (2:36pm).
More to watch:
9. ⚾️ MLB trivia
Only five MLB players have hit 100+ HR for three different teams.
Question: How many can you name?
Hint: Three retired last decade.
Answer at the bottom.
10. 🏀 1 fun thing: The secrets of the lottery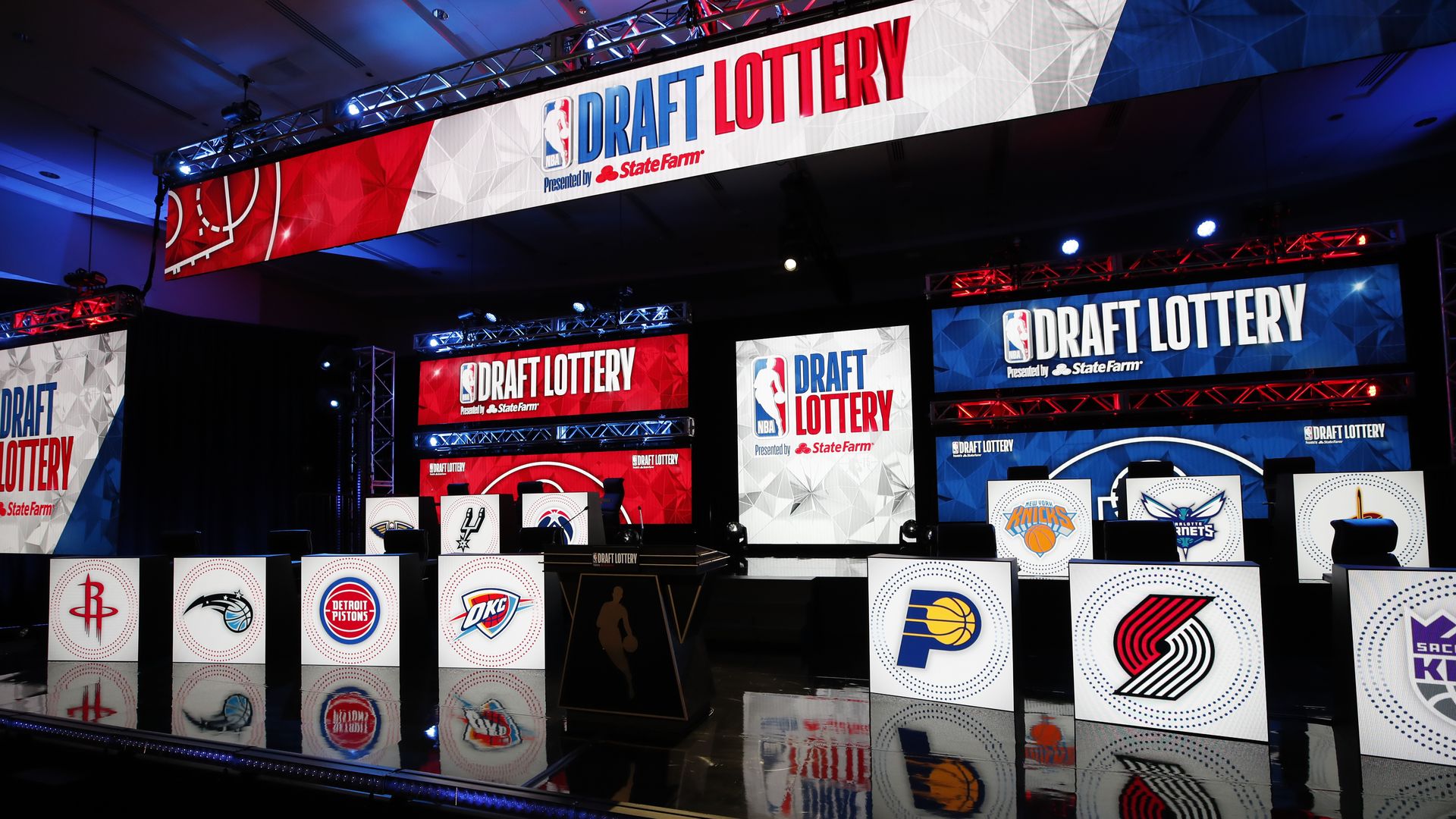 The NBA's emergency backup plan if the venue for the draft lottery loses power is an official NBA basketball with a hole cut into the top of it. No, really.
What they're saying: From ESPN's Zach Lowe (subscription):
With no power, they would stick the 14 pingpong balls inside the basketball and have an official draw them by hand. (In the old days, they used that ball now and then for smaller decisions, including breaking ties in draft order, officials have said.)
The world needs this to happen one year. It should really be part of an "Ocean's 11"-style plot in which one desperate team cuts the power to the venue as one step in some scheme to rig the lottery.
On Tuesday morning, the NBA went to retrieve the ball-with-a-hole-in-it. They found it, but there was a problem: It was a Spalding. The NBA switched from Spalding to Wilson this season. Officials scrambled to find a Wilson ball, and then sliced a hole in the top of it.
Talk tomorrow,
Kendall "Saban coming in hot!" Baker
Trivia answer: Reggie Jackson, Jim Thome, Alex Rodriguez, Adrián Beltré, Darrell Evans
🙏 Thanks for reading. Follow us on Twitter: @kendallbaker and @jeffreytracy. Tell your friends to sign up.