Axios Sports
July 21, 2021
👋 Good morning! Has there ever been a more likable sports superstar than Giannis Antetokounmpo?
🇦🇺 This just in: Brisbane, Australia, has officially been selected as host of the 2032 Summer Games.
Today's word count: 1,648 words (6 minutes).
Let's sports...
1 big thing: 🏀 Milwaukee's savior delivers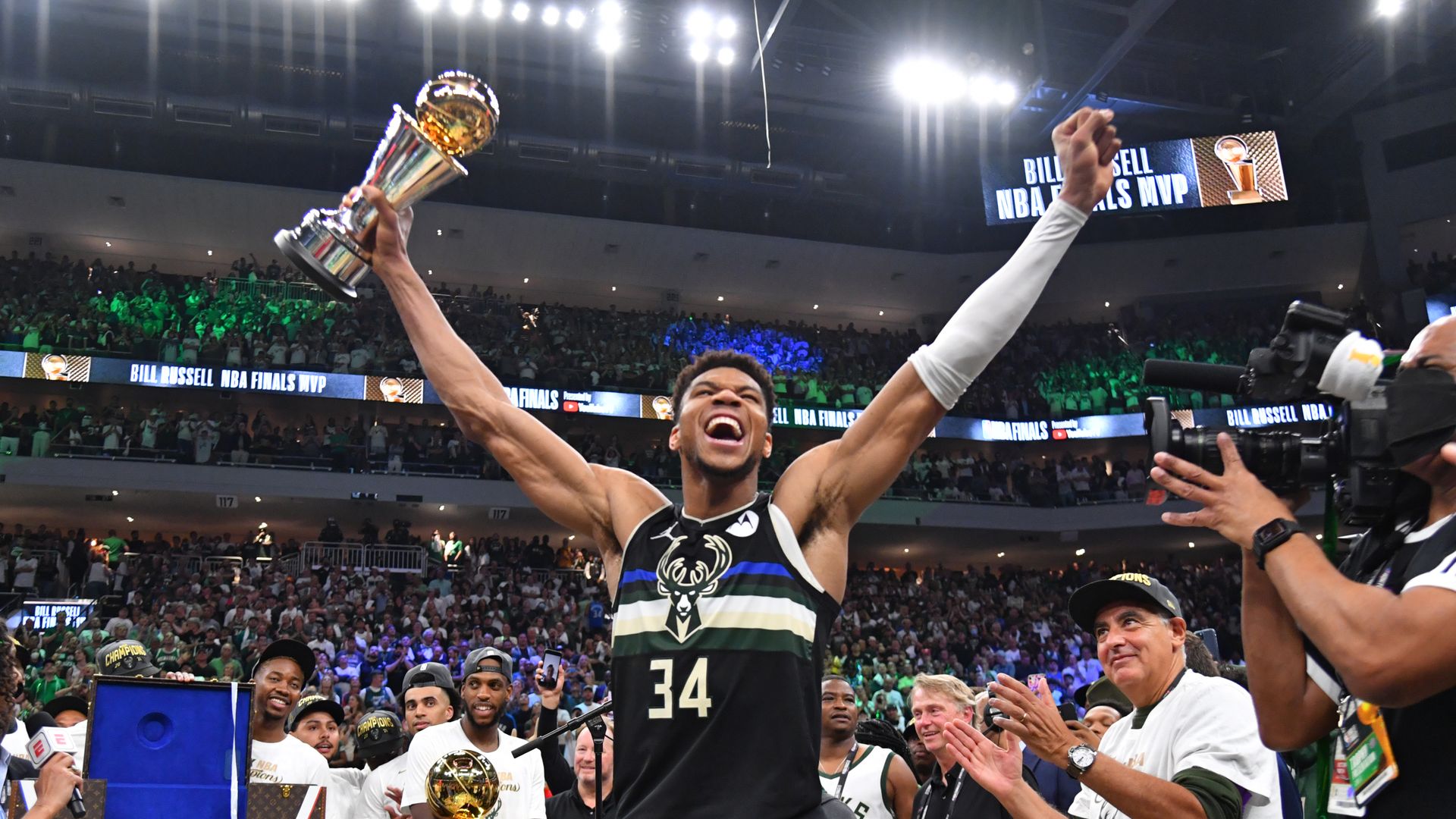 When it mattered most, Giannis Antetokounmpo was unstoppable, lifting the Bucks past the Suns, 105-98, in Game 6 to capture the franchise's first NBA championship in a half century.
Stats: 50 points (16-25 FG, 17-19 FT), 14 rebounds, 5 blocks, 2 assists in 42 minutes.
Of note: After struggling at the charity stripe all season, the Finals MVP made 17 of 19 (89.5%) free throws in a title-clinching game. The mystery of why, or how, is part of what makes sports so great.
Why it matters: It was the performance of a lifetime for Antetokounmpo — one that began on the streets of Athens, Greece, and seems more improbable with each passing day.
If a club coach hadn't spotted a 13-year-old playing soccer and convinced him to try a different sport, none of this would have happened.
If that teenager hadn't matured into the "Greek Freak" on the court — and an exceptional human off of it — you wouldn't be smiling as you read about a 26-year-old who is simply impossible not to love.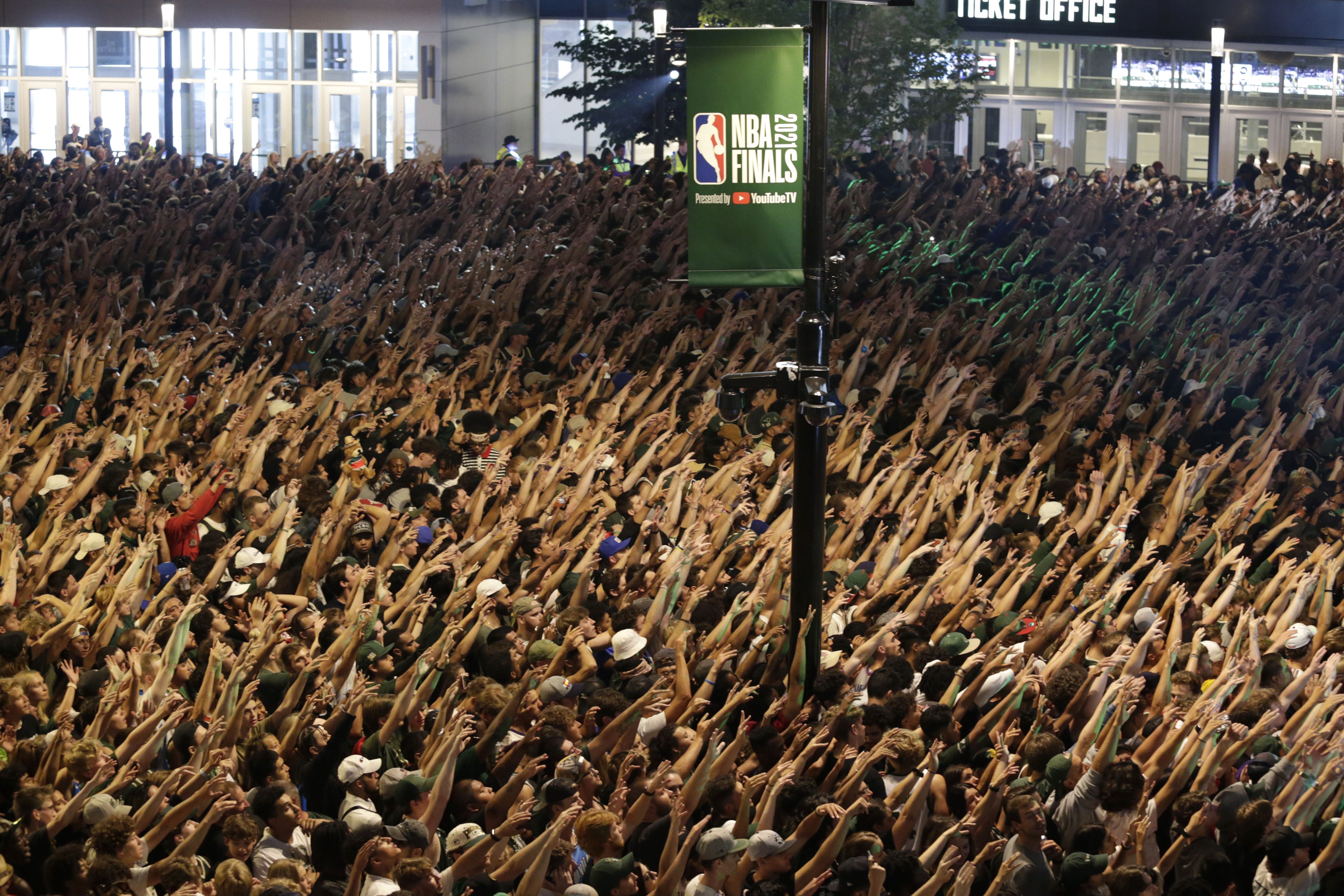 What they're saying: "I couldn't leave," Antetokounmpo told reporters postgame when asked about signing a five-year extension in December. "There was a job that had to be finished."
"It is easy to go somewhere and win a championship with somebody else. ... I could go to a super team, do my part and win a championship. But this is the hard way to do it, and this is the way I chose to do it."
By the numbers: Antetokounmpo is the seventh player in NBA history to score 50 points in the Finals. The most recent two? LeBron James in 2018 and Michael Jordan in 1993.
He's the first player with 50-10-5 in a playoff game since blocks were first tracked in 1973, and the first with 40-10-5 since Shaquille O'Neal in 2001.
Series averages: 35.2 points, 13.2 rebounds, 5.0 assists, 1.8 blocks, 1.2 steals, 61.1 FG%, 62.0 FT%, 39.8 minutes.
📆 Coming tomorrow: Inside Giannis' improbable rise with Mirin Fader, author of his upcoming biography (talk about great timing!).
Bonus: ❤️ "I love you, bro"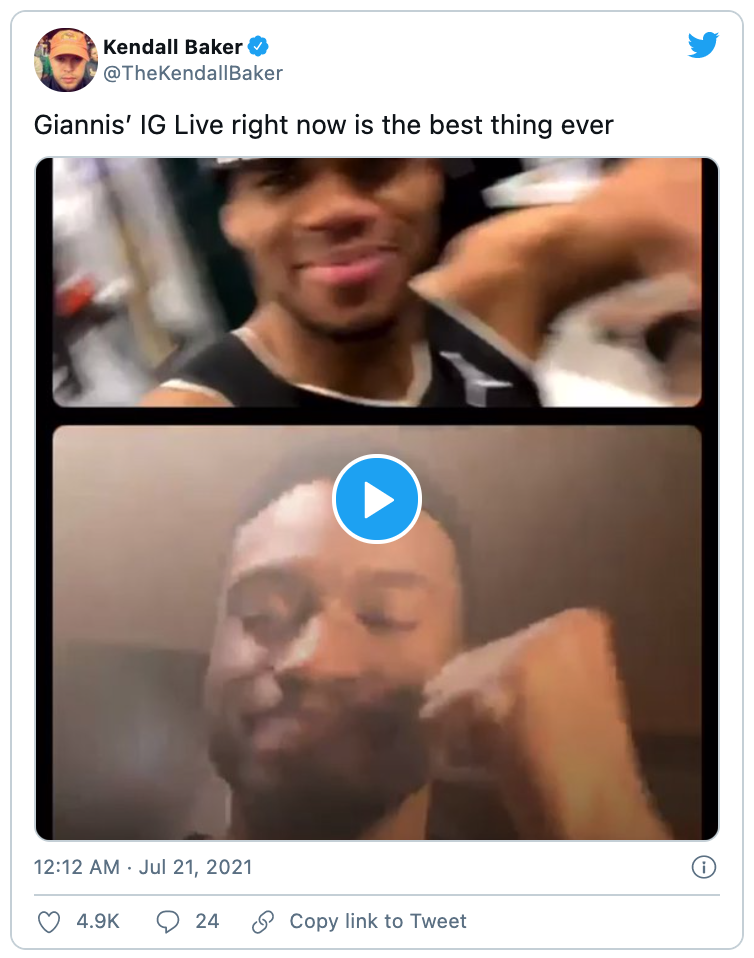 Thanasis Antetokounmpo missed Game 6 due to COVID-19 protocol, but Giannis made sure his older brother joined the celebration via Instagram Live. This video will warm your heart, I promise.
Game notes:
Antetokounbros: Giannis (2021 Bucks), Thanasis (2021 Bucks), and Kostas (2020 Lakers) are all now NBA champions. Simply incredible.
Trusty sidekick: Khris Middleton was sent to Milwaukee as a throw-in to the Brandon Jennings-Brandon Knight swap in 2013. Eight years later, he put up 24 points per game in the NBA Finals. Stud.
Milwaukee madness: More than 17,000 fans packed Fiserv Forum, and 65,000 crammed into the surrounding "Deer District." The celebration ran late into the night, and the parade is set for Thursday.
Wild stat: Chris Paul teams are now 1-13 in the last 14 playoff games refereed by Scott Foster, who was the crew chief on Tuesday.
Class act: Suns coach Monty Williams congratulated the Bucks in their locker room. "You guys deserve it. I'm thankful for the experience." He later got emotional during his press conference.
What's next: Devin Booker will fly to Tokyo with Middleton and Jrue Holiday to join Team USA. Slightly awkward.
Looking ahead: The Nets (+225) have opened as the favorites to win the 2021-22 NBA title, followed by the Lakers (+400) and Bucks (+900).
2. ⚽️ While you were sleeping: Sweden 3, USA 0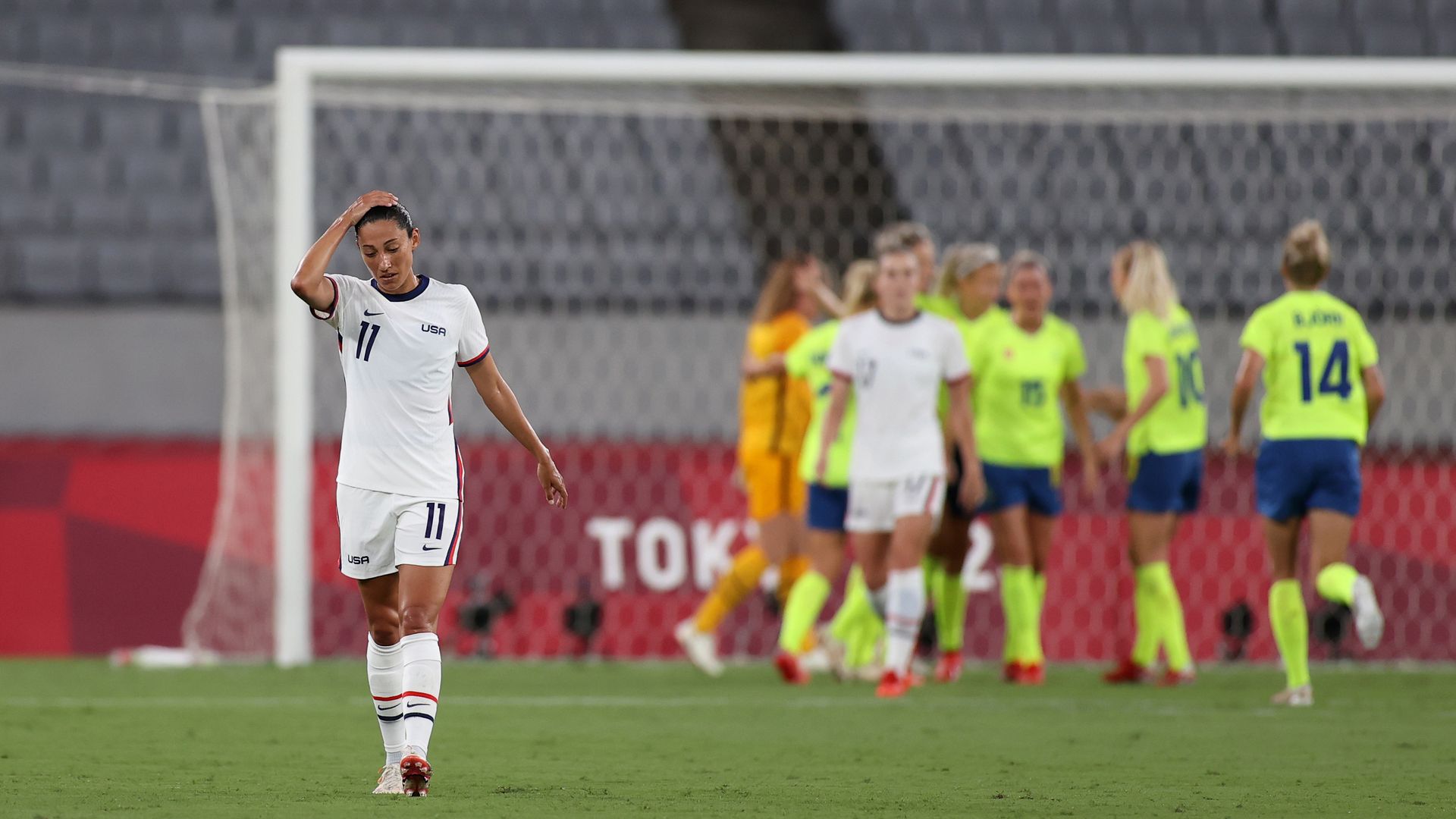 The USWNT fell to Sweden, 3-0, in their Olympic opener early this morning (kickoff: 4:30am ET).
The Americans, ranked No. 1 in the world and favorites to win gold in Tokyo, were riding a 44-game unbeaten streak heading into the match.
The Swedes, who knocked the U.S. out of the 2016 Rio Games and are ranked No. 5 in the world, were in control from the start inside a near-empty Tokyo Stadium.
In related news ... Marta became the first player to score in five straight Olympics when Brazil beat China, 5-0, on Wednesday.
3. 🥇 The biggest Olympics ever: Six new sports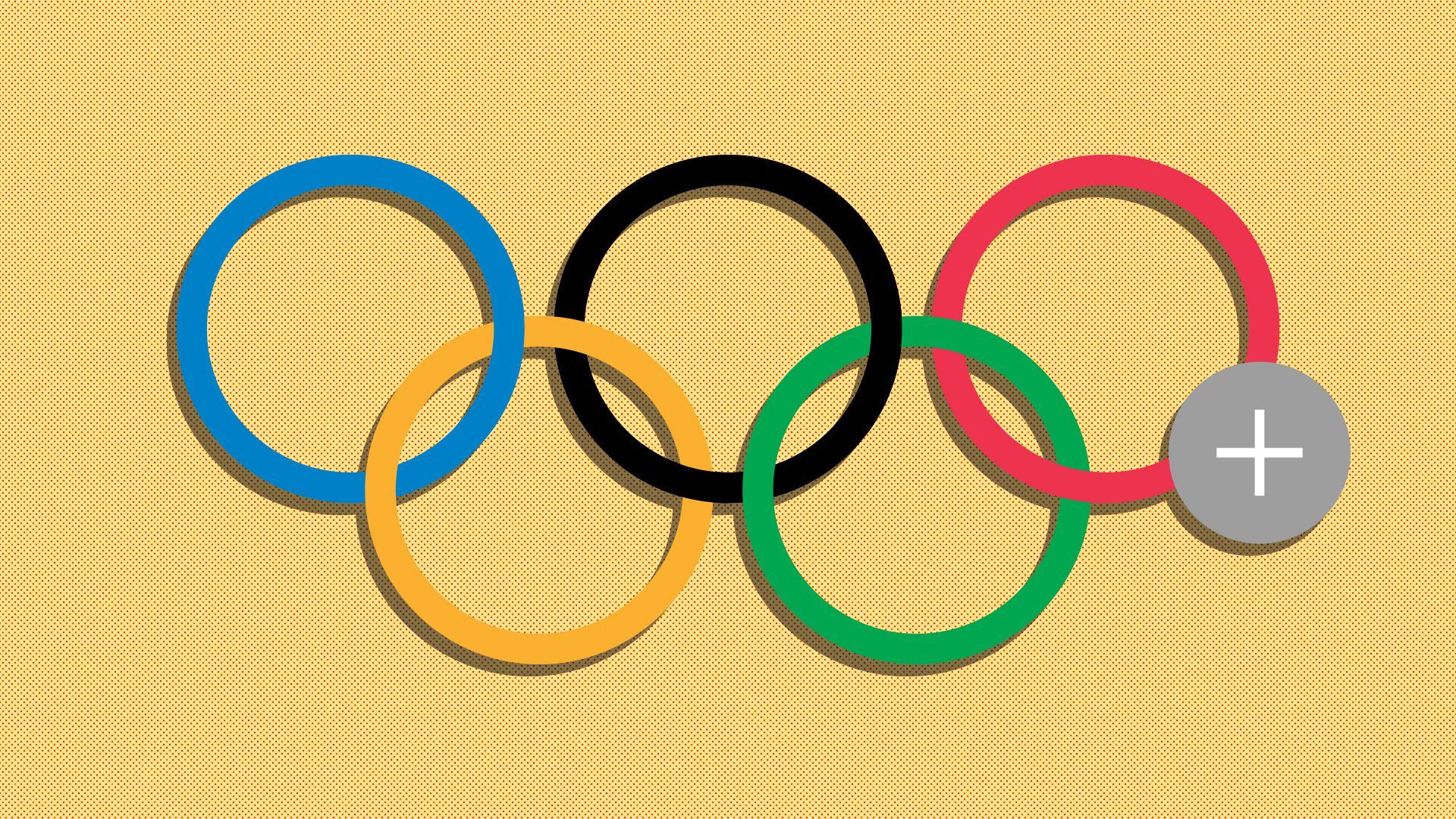 The Tokyo Olympics will feature six new or returning sports, giving this year's Games a record 41 disciplines and 339 gold medals, Axios' Jeff Tracy writes.
Returning: Baseball, softball
New: Surfing, skateboarding, sport climbing, karate
The backdrop: In 2014, the IOC gave organizing committees the ability to propose new sports for inclusion. Tokyo's committee was the first to have this opportunity, and in 2016 the IOC green-lit every proposal.
The big picture: It's no accident that most of these new Olympic sports have audiences that skew younger.
"We want to take sport to the youth," IOC president Thomas Bach said in 2016. "Taken together, the [new sports] are an innovative combination of established and emerging, youth-focused events that are popular in Japan and will add to the legacy of the Tokyo Games."
By the numbers: Olympic viewers' median age has been rising, with the 2016 Rio Games drawing 30% fewer TV viewers aged 18–34 than the 2012 London Games.
Let's meet the sports ...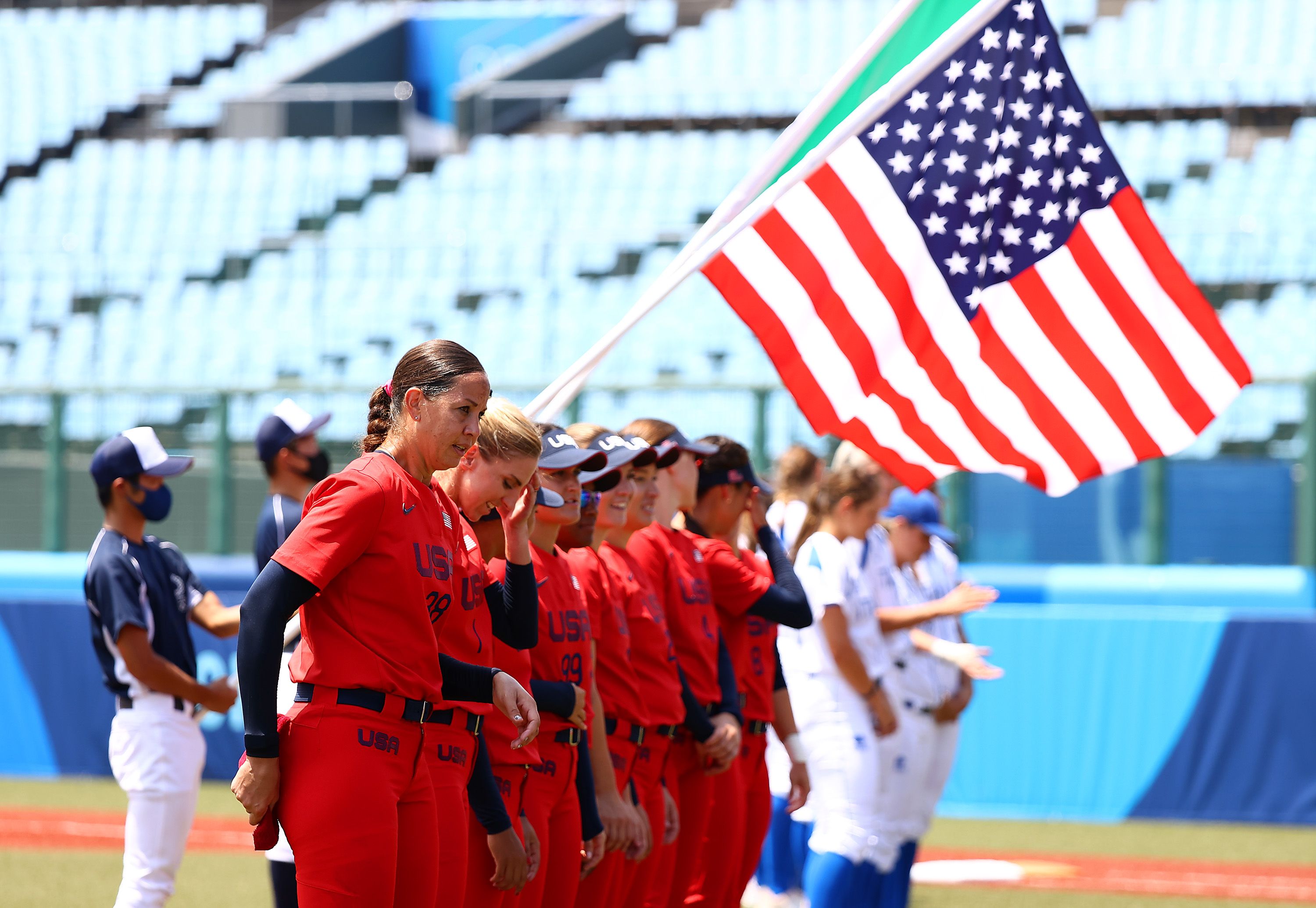 Baseball and softball: They both debuted in the 1990s, but have been gone since 2008. Softball is already underway, with Japan beating Australia, 8-0, and the U.S. beating Italy, 2-0, in opening day action.
Schedule: July 20–27 (softball); July 27–Aug. 7 (baseball)
Surfing: Debuting in 2016 on the surf-crazed beaches of Rio would have made for a better spectacle — and featured bigger waves. But there's still tons of excitement for what World Surf League CEO Erik Logan says is "validation for people who've devoted their life to this sport."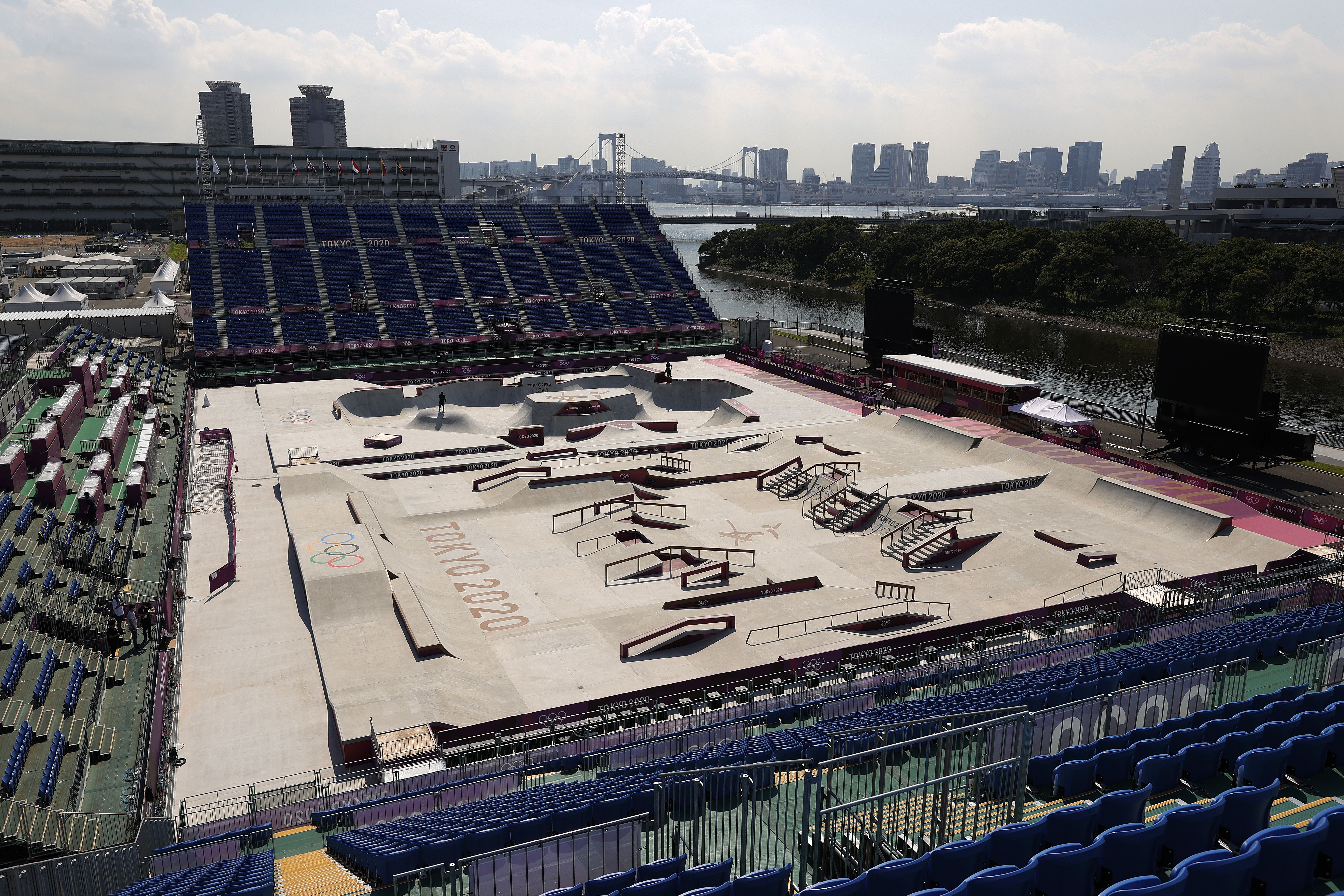 Skateboarding: No longer resigned "just" to the X Games, skaters will compete in two events in Tokyo: street (think: rails and staircases) and park (think: big tricks in an empty swimming pool).
Schedule: July 24–25; Aug. 3–4
Sport climbing: Men and women will each compete in just one event, combining three formats: speed (fastest up a 15-meter wall), bouldering (think: climbing gym) and lead climbing (six minutes to get as high as possible on a very difficult wall).
Karate: 82 karatekas will compete in kumite (sparring) at three different weight classes, as well as kata — a demonstration of skills akin to gymnastics' floor exercise.
Go deeper: Sport-by-sport schedule (NBC)
4. 🎮 Netflix turns to gaming
Netflix is officially entering the gaming business, telling shareholders on Tuesday that it plans to include games in members' subscription plans at no additional cost in the near future, Axios' Sara Fischer writes.
Why it matters: This comes after Netflix reported its weakest quarter for subscriber additions in years. The streaming giant actually lost subscribers in North America for the second time in company history.
The big picture: Gaming isn't the only new business line that Netflix is eyeing. Last month, the company debuted an online merchandise store, and it's also investing in podcasts to promote its movies and series.
📆 Coming next week: Should Netflix expand into live sports? We'll dive into this topic soon — but if you have thoughts ahead of time, share them by replying to this newsletter or emailing me at [email protected].
5. 🇺🇸 The Bucs go to Washington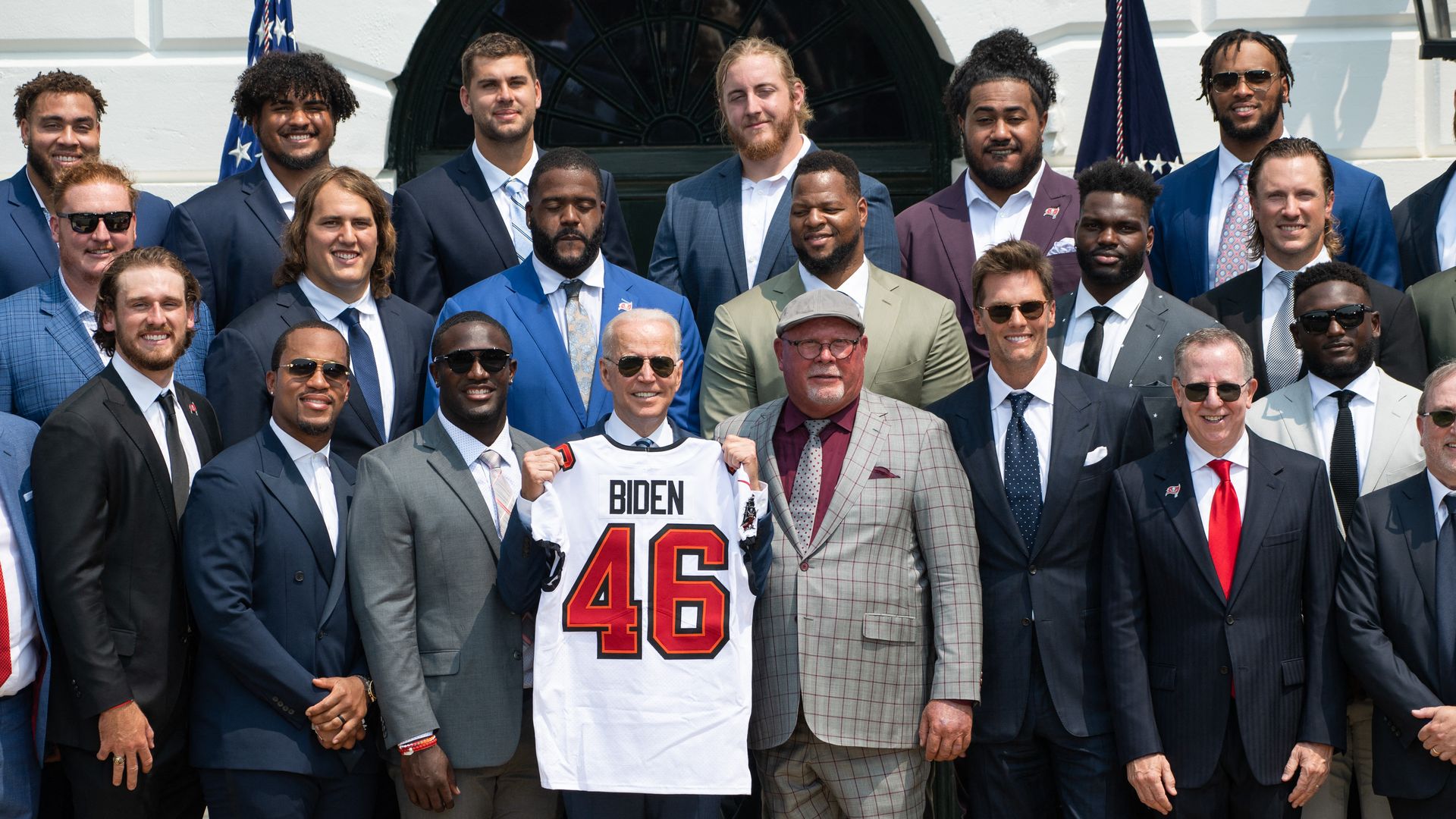 President Biden welcomed Tom Brady and the Buccaneers to the White House Tuesday, the first visit by the reigning NFL champions since 2017.
What they're saying: Brady came prepared with election jokes.
Brady: "Not a lot of people [thought] that we could have won. In fact, I think about 40% of the people still don't think we won."
Biden: "I understand that."
Brady: "We had a game in Chicago where I forgot what down it was. I lost track of one down in 21 years of playing, and they started calling me 'Sleepy Tom.' Why do they do that to me?"
6. ⚡️ Lightning round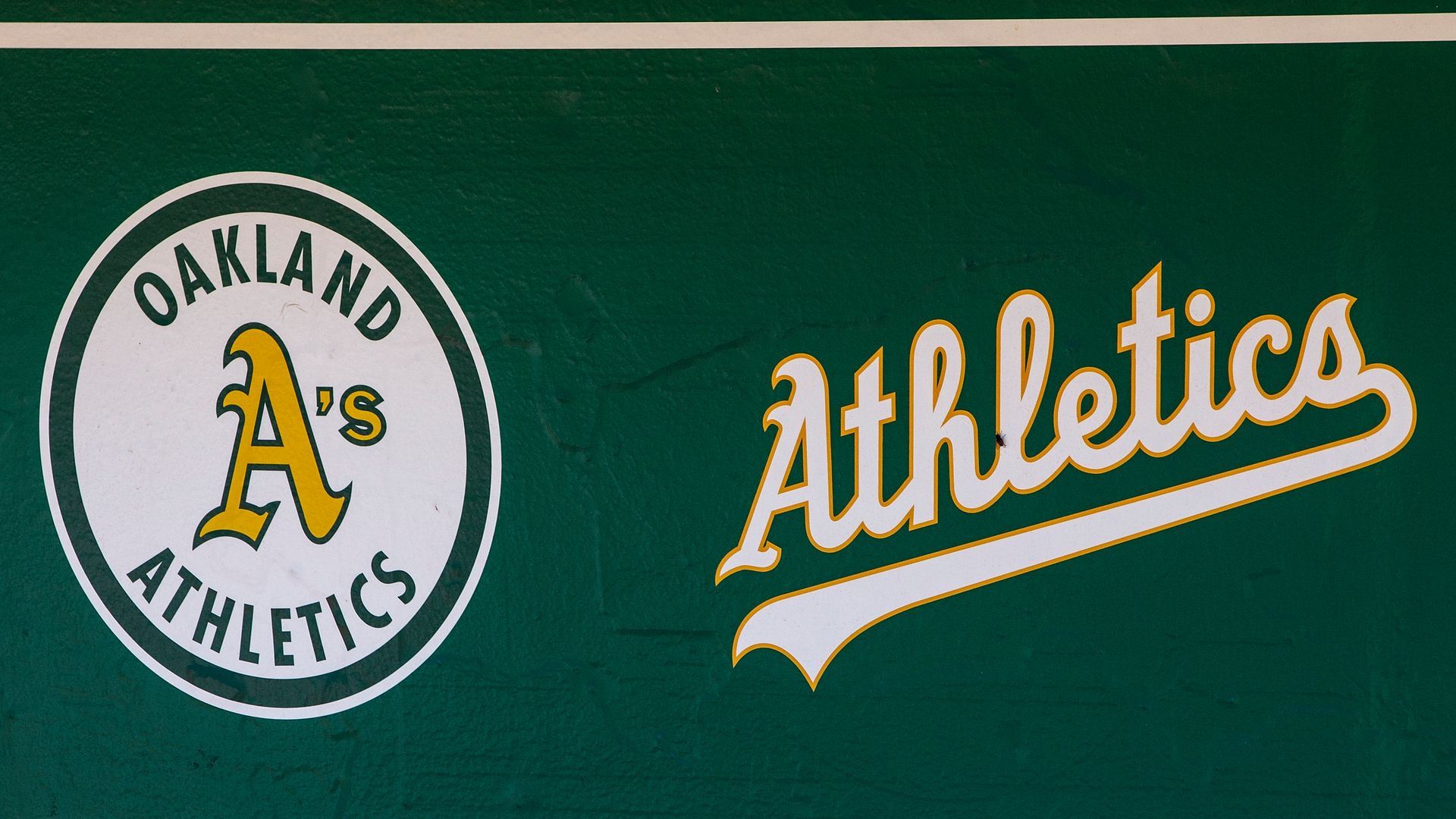 ⚾️ Oakland A's vote: Oakland City Council approved financial terms for the Athletics' proposed waterfront ballpark, but it's unclear if the team will agree. The waiting game continues.
🏈 Quote du jour: Nick Saban on Bryce Young and NIL: "Our QB has already approached ungodly numbers, and he hasn't even played yet. If I told you what it is ... it's almost seven-figures."
💉 Vaccine mandate: The Southern Intercollegiate Athletic Conference (Division II) is the first conference on record to require COVID-19 vaccinations for all players and coaches.
7. 📆 July 21, 1904: Zero to 100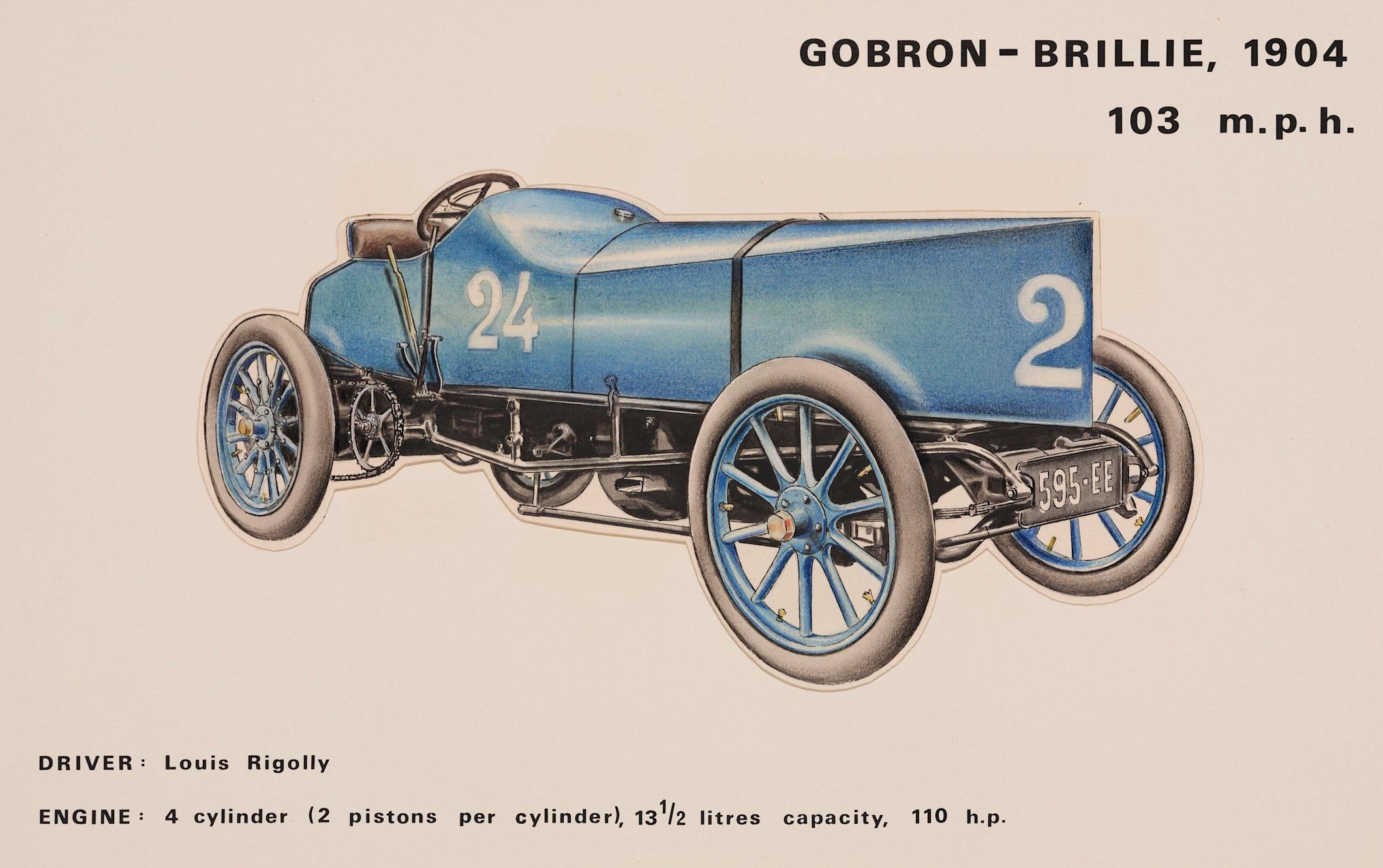 117 years ago today, Frenchman Louis Rigolly hit 103.55 mph in his Gobron-Brillié on a beach in Belgium, becoming the first man to exceed 100 mph in a car.
The backdrop: At the turn of the century, automobile innovation took off like a rocket — and man became obsessed with going fast.
The first official record came six years earlier, when Gaston de Chasseloup-Laubat drove his Jeantaud 39.24 mph in France.
By 1902, the record had climbed to nearly 80 mph, and by 1904 Henry Ford became the first to surpass 90.
The big picture: Cars have gotten slightly faster since then. The current record is 763.035 mph, set in 1997 by Englishman Andy Green in a Thrust SuperSonic Car. Next year, Green hopes to break the speed of sound.
Go deeper: Under the hood of 10 land-speed record cars (Red Bull)
8. 🏆 The Ocho: Guinness World Records surge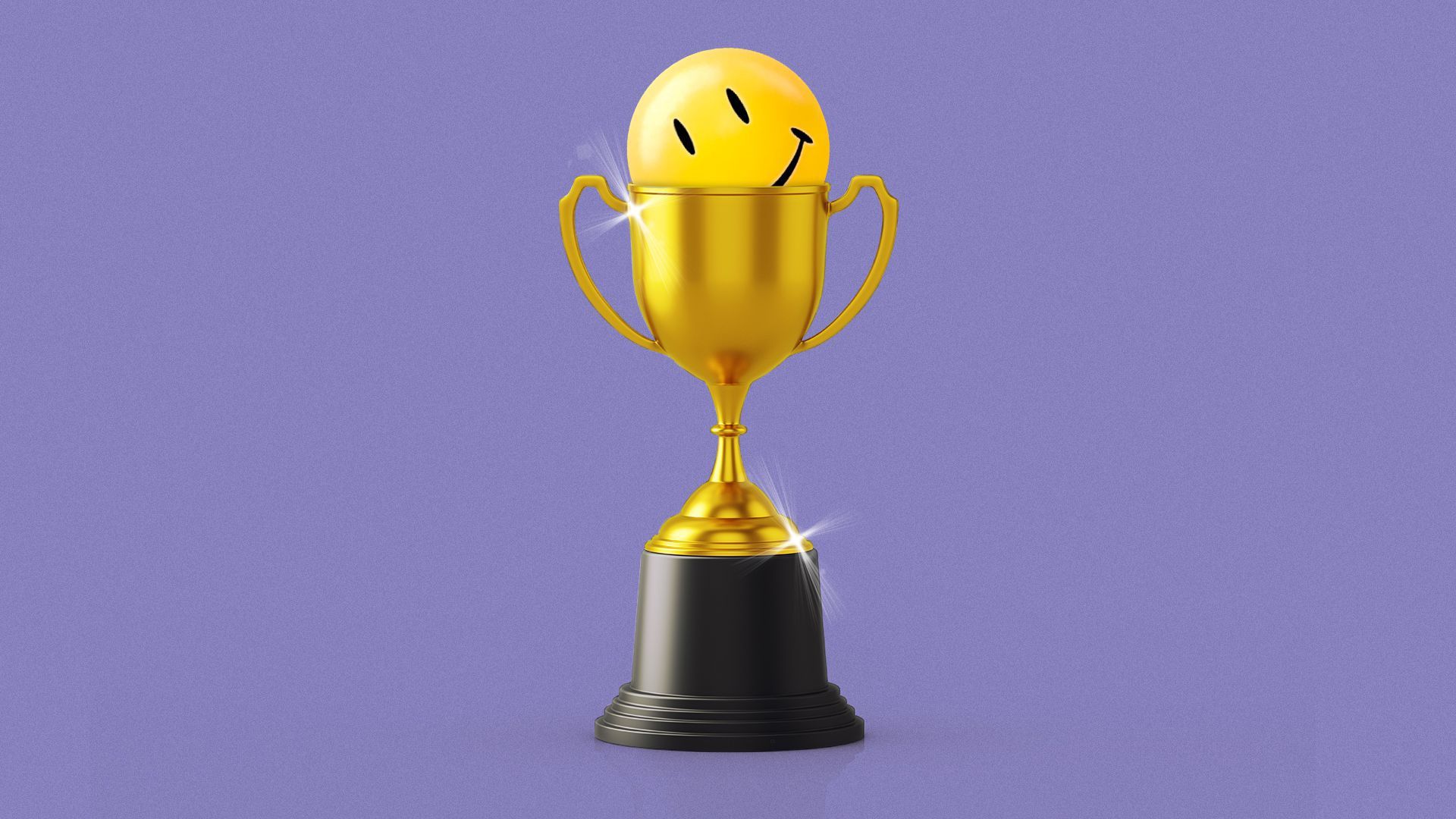 "In a pandemic-stricken 2020, many people found purpose in an unexpected way: breaking a Guinness world record," writes The Ringer's Tove K. Danovich.
"While there were more individual records set than usual during the pandemic, group records ... continued in virtual form."
"In August 2020, a life insurance company set a record for the 'largest online video chain of people doing the arm wave' with 359 videos from employees all over the world."
9. 🥇 Olympics trivia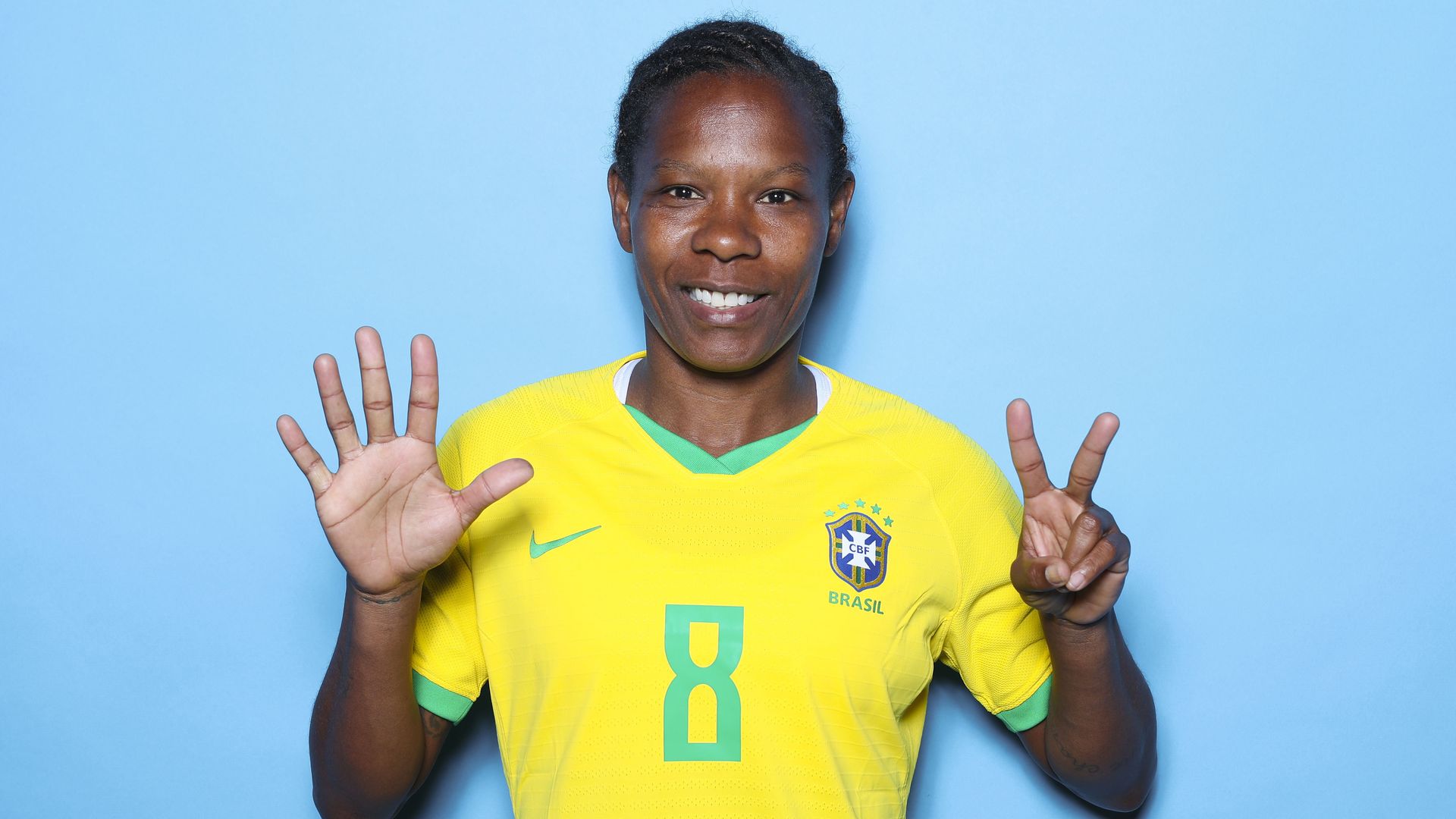 Brazilian soccer player Formiga is competing in her seventh Olympics this summer (1996–present).
Question: Can you name the past six hosts? ('96, '00, '04, '08, '12, '16).
Hint: Five continents.
Answer at the bottom.
10. 🏈 Poll results: All hail the Mannings
Peyton and Eli Manning will co-host a "Monday Night Football" MegaCast on ESPN2 for 10 games each of the next three seasons.
Yesterday we asked: Which broadcast will you watch?
The results:
21% said the main broadcast on ESPN
79% said the Manning broadcast on ESPN2