Good morning! Shower thought: The person who invented the first invention also invented inventions (via Reddit).
Want to pitch a story? Hit reply to this email or message Mike Sykes at

[email protected]

.
1 big thing: ⚾️ No more batting practice?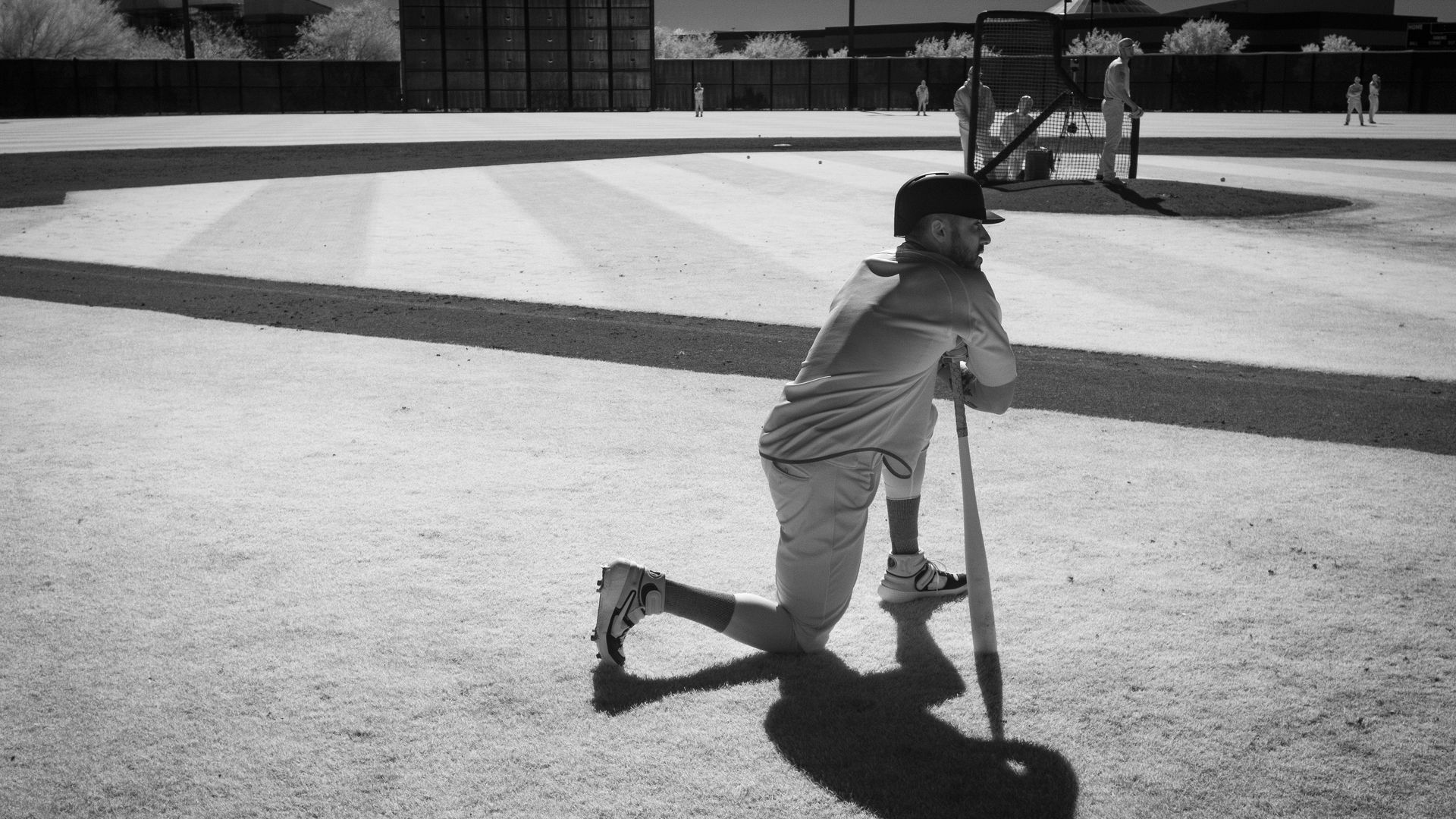 Outdoor batting practice is nearly as old as baseball itself, but does it actually provide value to hitters? Some teams say no and are gradually phasing it out.
What's happening: The Toronto Blue Jays are one of a handful of teams that will make batting practice optional this season, preferring their hitters to focus on indoor cage work, instead, The Athletic's John Lott reports (subscription). Here's why:
It's more beneficial: Lott interviewed six Blue Jays players and all of them said the indoor cage, where they can use pitching machines to fine-tune their sessions, helps them prepare for real at-bats better than BP, where pitchers toss meatballs over the heart of the plate.
Technology has improved: "We have these cameras not only reading exit velocity and projected distance and launch angle, but also reading the spin on the ball and seeing if you truly hit it straight," said center fielder Kevin Pillar. "There might not even be a need to hit outside anymore."
It reduces wear and tear: "Doing your work in the cage, you can be a little bit more disciplined and also stay off your feet a little bit," said bench coach Dave Hudgens. BP tends to be more of a hack-fest and can take a physical toll.
The other side: Plenty of hitters still prefer outdoor BP, as it lets them get a feel for the playing surface and weather conditions.
It's also a social routine; a time to catch up with friends and former teammates, sign autographs for fans and casually try to hit moonshots into the parking lot.
Rewind: In 2015, Bryce Harper took some heat when he acknowledged that he hadn't taken BP all year because "it's about hitting homers and showing off. I don't need to show off. I don't need to hit homers then. I can do that in a game."
So ... Bryce to the Blue Jays?! JK. But seriously, this saga needs to end. I've lost all interest at this point.
2. 🏈 JUCO football's cloudy future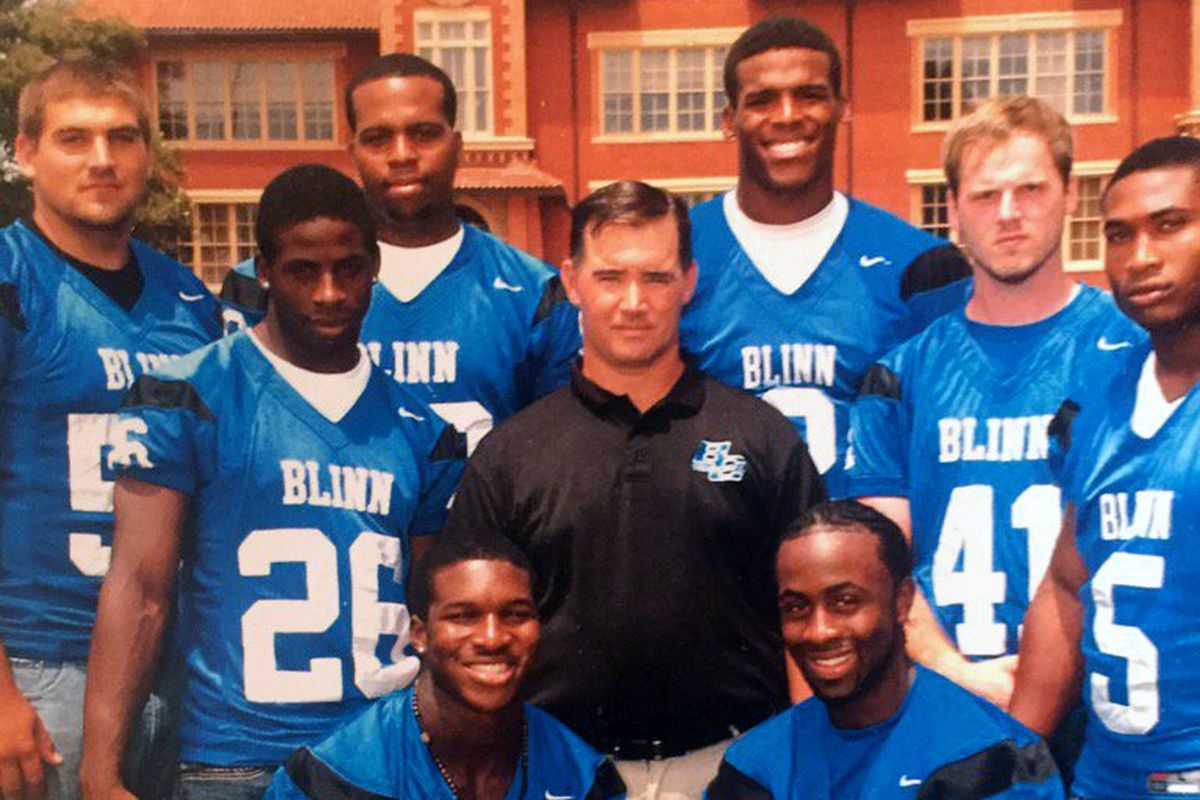 Cam Newton (above, tallest guy) and other football stars have benefited from junior college football, which now faces an uncertain future. Photo: SB Nation
From Mike: Troubling financials, negative press and NCAA rules have put the future of junior college football (or JUCO) on shaky ground. Several programs have shut down in recent years, and the fear is that this trend will continue.
Why it matters: Junior college football has long been a lifeline for players who might have otherwise fallen through the cracks, while also serving as a farm system for Division I's top programs.
Lifeline: Four junior college players have gone on to win the Heisman (Cam Newton, O.J. Simpson, Roger Staubach, Mike Rozier), and eight participated in Super Bowl LIII. Aaron Rodgers played JUCO ball. So did Alvin Kamara.
Farm system: An estimated 800 JUCO players join FBS programs each year, with about one-fifth of them joining Power 5 schools. Perennial powerhouse Oklahoma, for instance, has signed 18 JUCO players over the last five years.
What's happening: Junior colleges face significant hurdles just to stay afloat, and those hurdles have gotten higher in recent years.
Dwindling financial support is putting cash-strapped schools even deeper in the red. Itawamba Community College in Mississippi spent $666,806 on football in 2016-17 but only made $17,346 in ticket sales — the program's only revenue source.
New FBS transfer rules mean that players who would have previously transferred to JUCO are transferring to other D-I schools, instead. 
A negative perception of JUCO culture has been made infinitely worse by Netflix's Last Chance U. The Hard Knocks-esque show focuses on the drama and, thus, doesn't tell the full story. It has also been mired in controversy.
What's next: A class action lawsuit is being filed that could lead to the reinstatement of one of the recently shuttered programs, and plenty of administrators and coaches across the country are working to fix the system.
The bottom line: Junior college football is devouring itself. Fewer programs mean more travel. More travel means less money. And less money means less football.
3. 🏀 2003 NBA draft class making headlines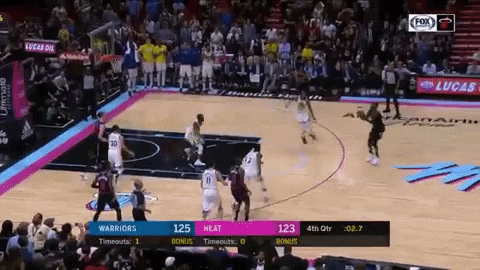 4. ⛳️ The "Florida Swing" is back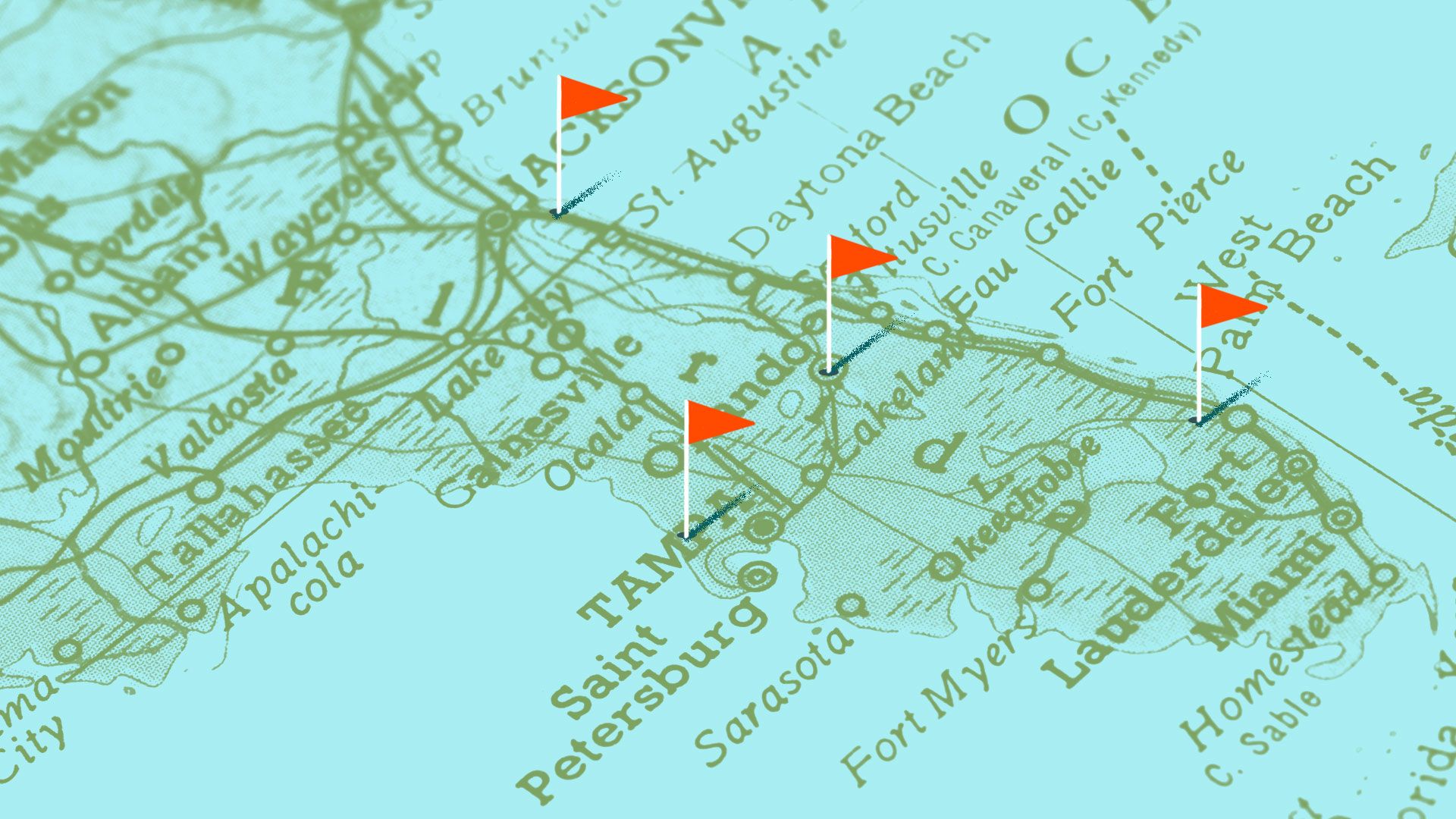 "After two years of being interrupted by a trip to Mexico, the Sunshine State has retaken its place as a four-tournament run of events as the Masters draws closer," writes ESPN's Bob Harig.
The lineup:
Honda Classic, starts today at PGA National (Palm Beach Gardens)
Arnold Palmer Invitational, Mar. 7–10 at Bay Hill Club (Orlando)
Players Championship, Mar. 14–17 at TPC-Sawgrass (Ponte Vedra Beach)
Valspar Championship, Mar. 21–24 at Innisbrook Resort (Palm Harbor)
Why it matters: The PGA Championship switched from its traditional mid-August time slot to mid-May this year, meaning all four majors will take place in a 15-week span between April and July.
As a result of this change, it's more important than ever that players are at their best heading into April. It starts in Florida.
6. On this date: 2/28/2010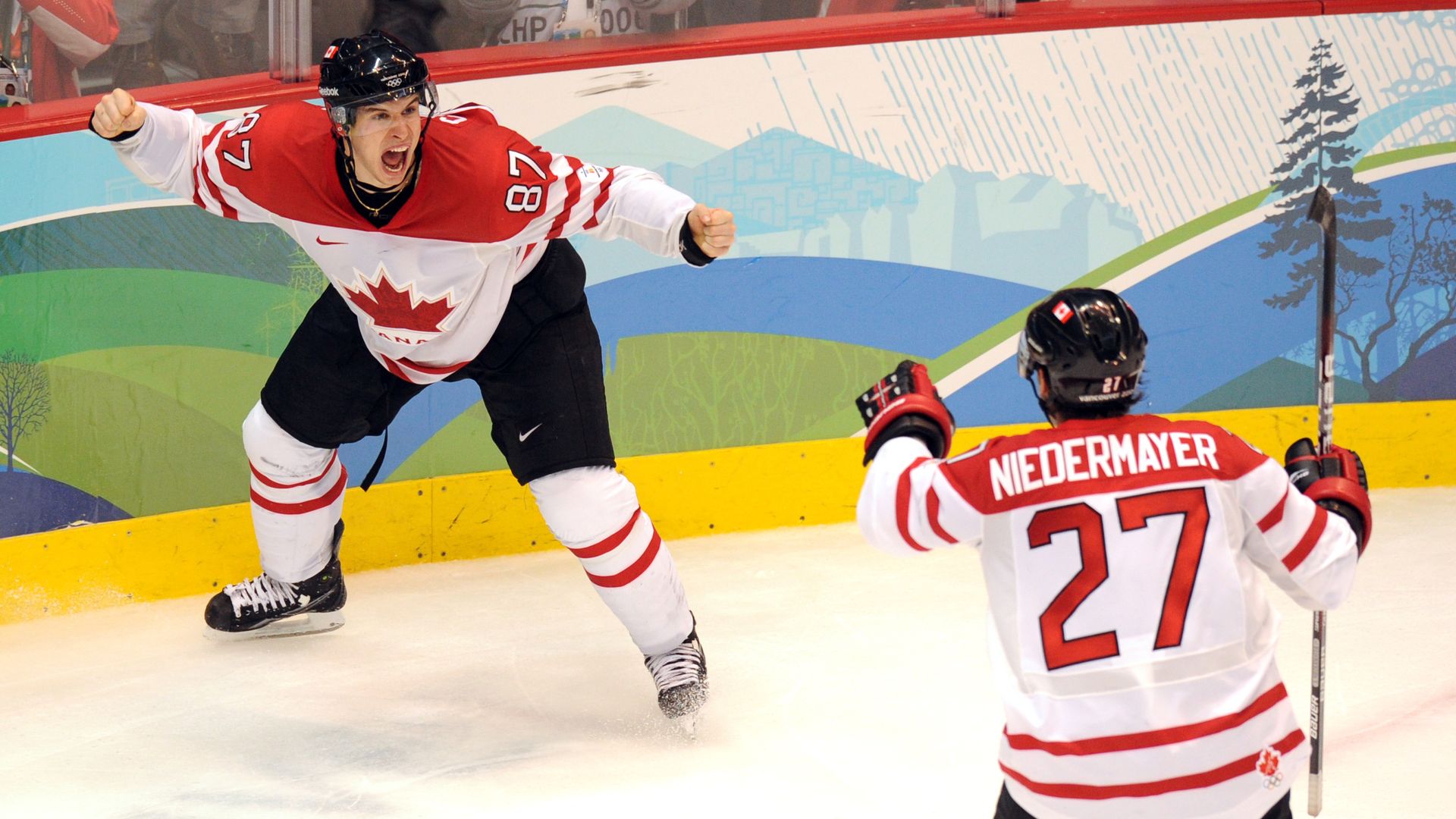 Nine years ago today, 22-year-old Sidney Crosby scored an overtime goal to lift Canada over the U.S.A. 3-2 in the gold-medal game in Vancouver.
Fun fact: The victory was the first time a host nation won a men's hockey gold medal since 1980, when a group of collegians from the U.S. defeated Finland after stunning the Soviet Union in the semifinals.
7. 🏒 NHL trivia
John Tavares returns to Long Island tonight (7 pm ET, ESPN+) for the first time since he ditched the Islanders for the Toronto Maple Leafs.
Question: Tavares is tied for fourth in the NHL with 36 goals this season. Can you name the only three players with more?
Hint: One is Russian, one is American and one is German.
Answer at the bottom.
8. The Ocho: Skimmin' stones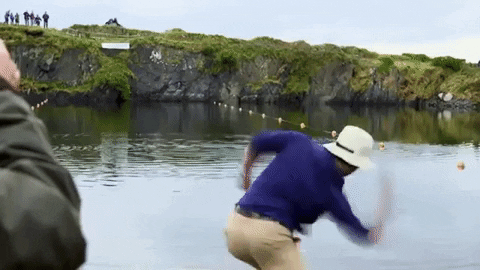 "Everyone's different. Some people make models out of matchsticks. Some people climb Everest. Some people become managing directors. And some people are stone skimming champions."
That's the opening line of the trailer for "Sink or Swim," a new BBC documentary about the World Stone Skimming Championships.
Details: The event is held each year on the tiny Scottish island of Easdale where water has filled massive quarries and created the world's first stone skimming arena.
P.S. The full documentary is only available in the U.K., which is annoying, but just knowing that this exists is enough. Made my week.
10. ⚾️ Good video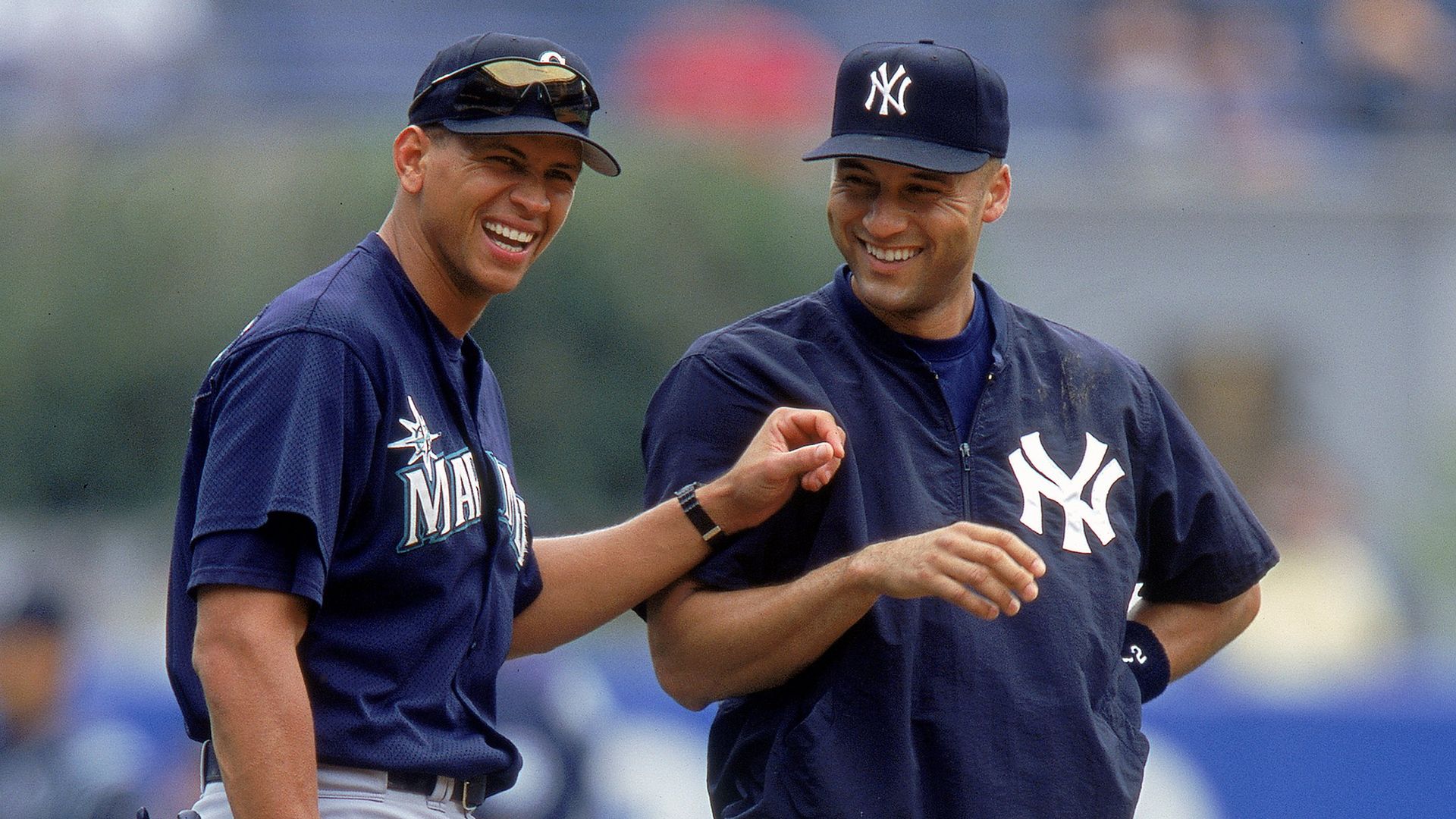 SB Nation's "Beef History" explores the long, delicate beef between Alex Rodriguez and Derek Jeter.
Details: A-Rod and Jeets weren't just great young shortstops at the same time, they were best friends. But that friendship got complicated — and then they became teammates.
Watch: YouTube
Thanks,
Kendall "Don't leave us, Dwyane" Baker
Trivia answer: Alex Ovechkin, WAS (44); Patrick Kane, CHI (40); Leon Draisaitl, EDM (39)