👋 Good morning! Lots to get to this morning, Let's sports.
Today's word count: 1,683 words (6 minutes).
1 big thing: 🏈 Burrow, LSU complete magical season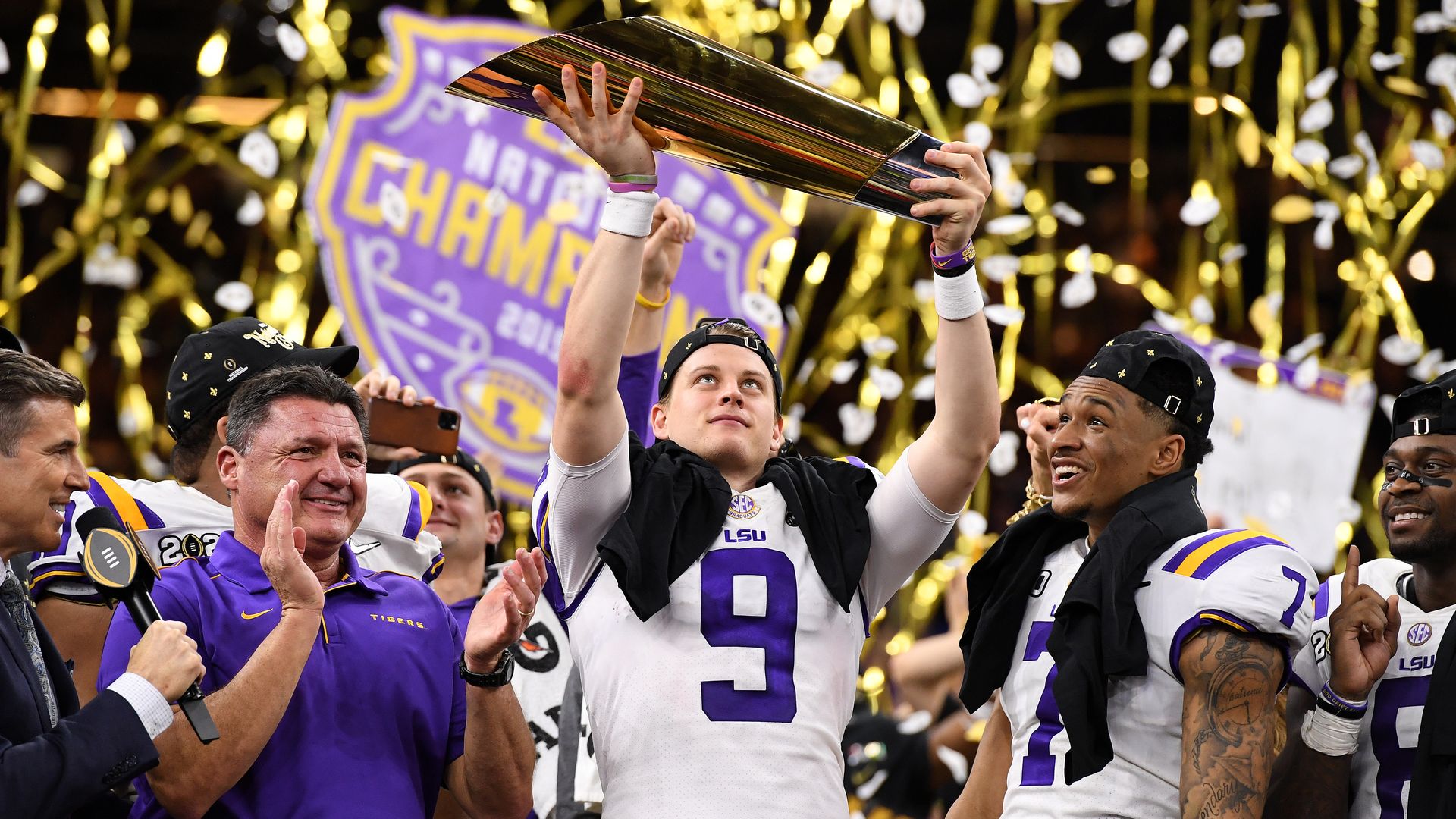 Playing in their home state of Louisiana, LSU capped off one of the most magical seasons in recent memory with a convincing 42-25 win over defending champion Clemson.
The backdrop: When Joe Burrow arrived at LSU in 2018, "it was a marriage of convenience," writes NYT's Billy Witz. Ed Orgeron needed a QB and Burrow needed an opportunity. Less than two years later, the leap of faith each took for the other ends with both becoming immortal. Sports!!!
The big picture: LSU is the 10th school to win four national championships in the AP poll era, joining Alabama (12), Notre Dame (8), Oklahoma (7), USC (7), Ohio State (6), Miami (5), Nebraska (5), Texas (4) and Minnesota (4).
By the numbers, per ESPN:
Burrow made all kinds of history last night, setting the FBS record for pass TD in a season (60), most TD responsible for in a season (65), most TD responsible for in a BCS/CFP title game (6) and most pass yards in a BCS/CFP title game (463).
Trevor Lawrence overthrew 13 passes, tied with UNLV's Kenyon Oblad (vs. Boise State) for the most by any player in any FBS game this season.
Ja'Marr Chase (218 yards) broke Alabama TE O.J. Howard's record (208) for most receiving yards in a national title game in the CFP/BCS era.
LSU is the first team ever to beat each of the top four teams in the preseason AP poll (average margin of victory: 21 points), the first team to beat seven AP top-10 teams and the first team in SEC history to finish 15-0.
Looking ahead:
CFB: With Lawrence returning for his junior season and the nation's best recruiting class on the way, Clemson (2-1 odds) opened as the favorite to win the 2020 title, followed by Alabama (4-1), LSU (9-2) and Ohio State (7-1).
NFL: Burrow's career began in suburban Ohio, and with the Bengals owning the No. 1 pick in April's NFL draft, he'll likely end up back there.
Bonus: 🏈 More from New Orleans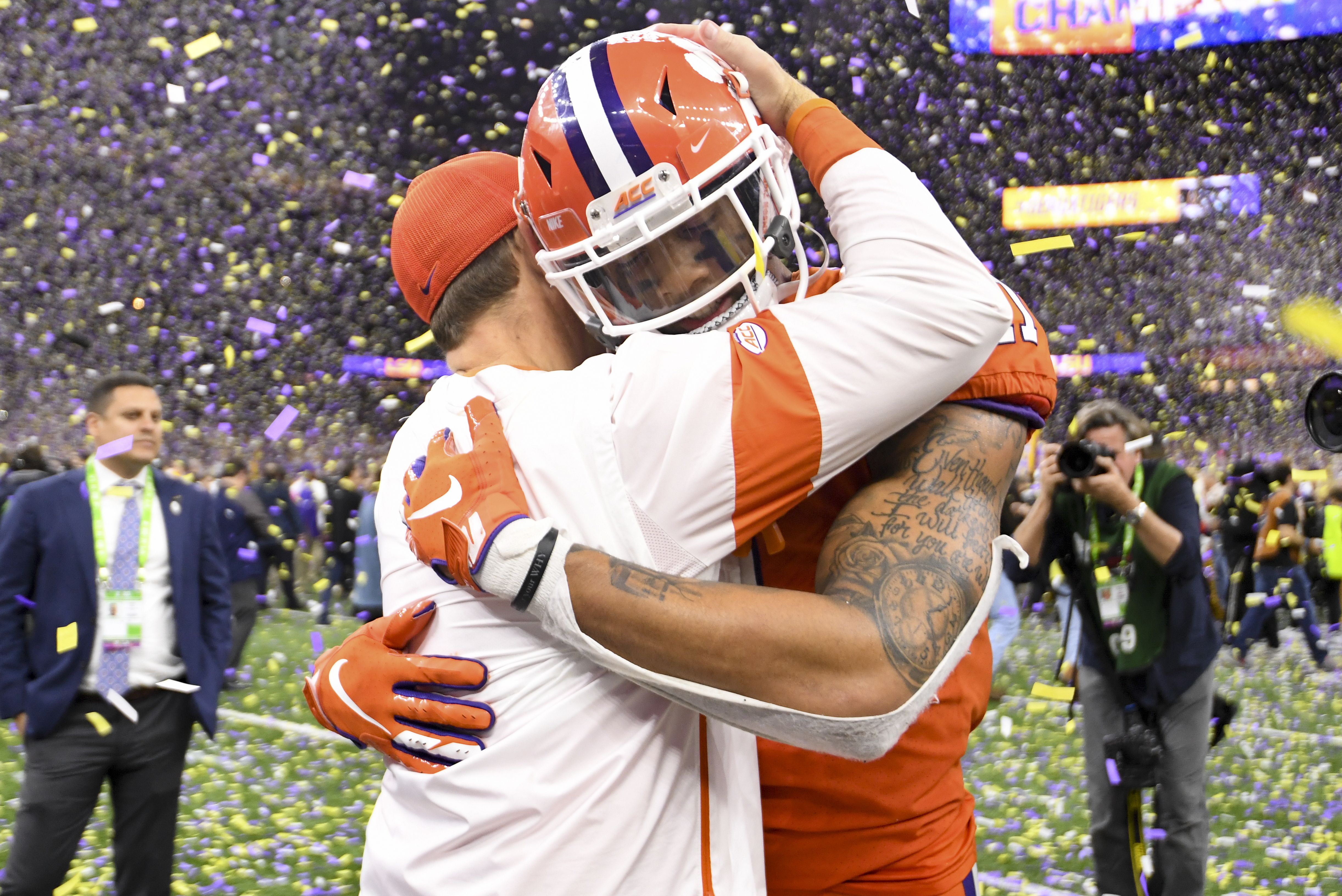 Photo: Justin Tafoya/Getty Images
Few things in sports are more powerful than a strong coach-player bond. Wins and losses fade. Relationships are forever.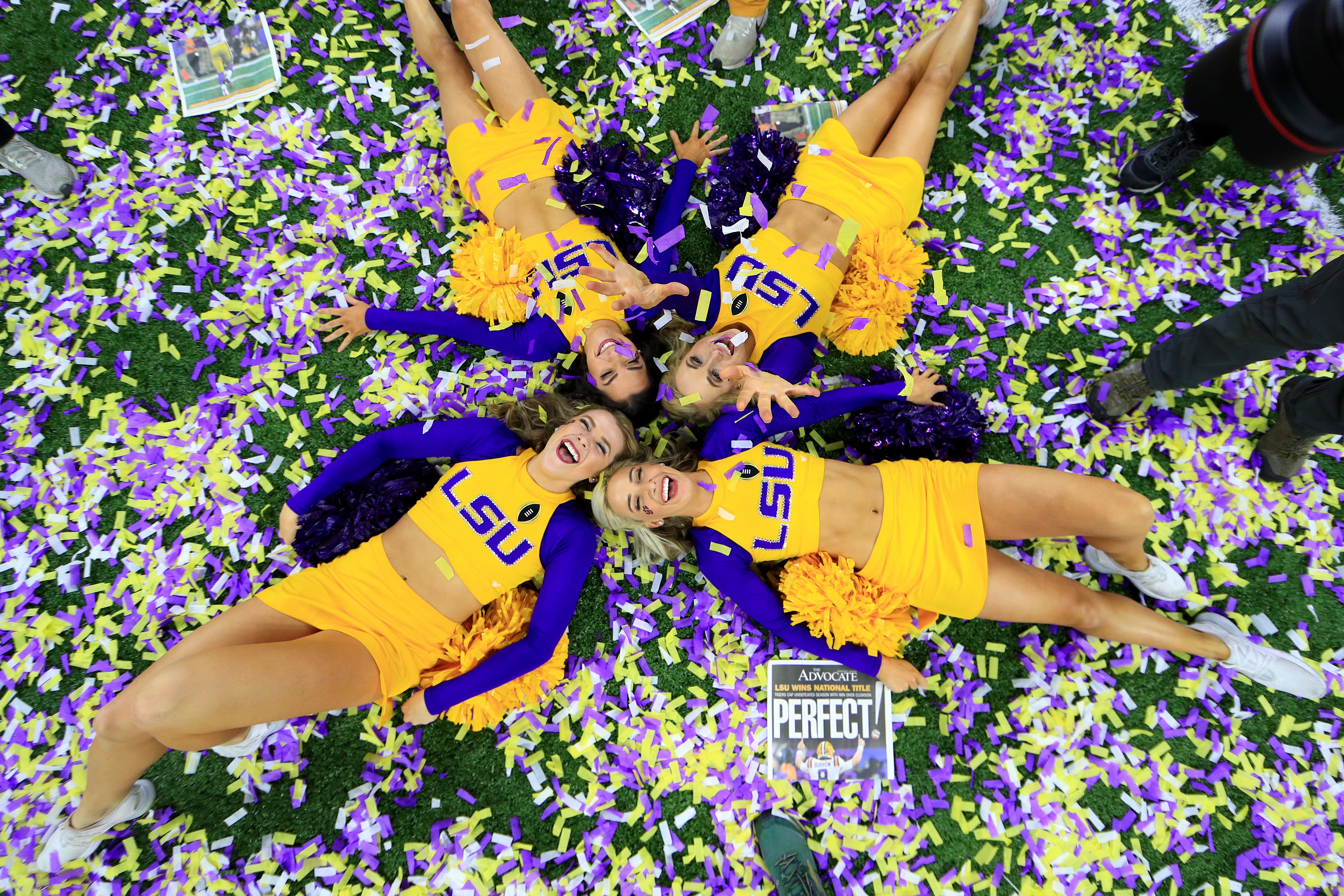 Photo: Mike Ehrmann/Getty Images
What a night to be an LSU cheerleader.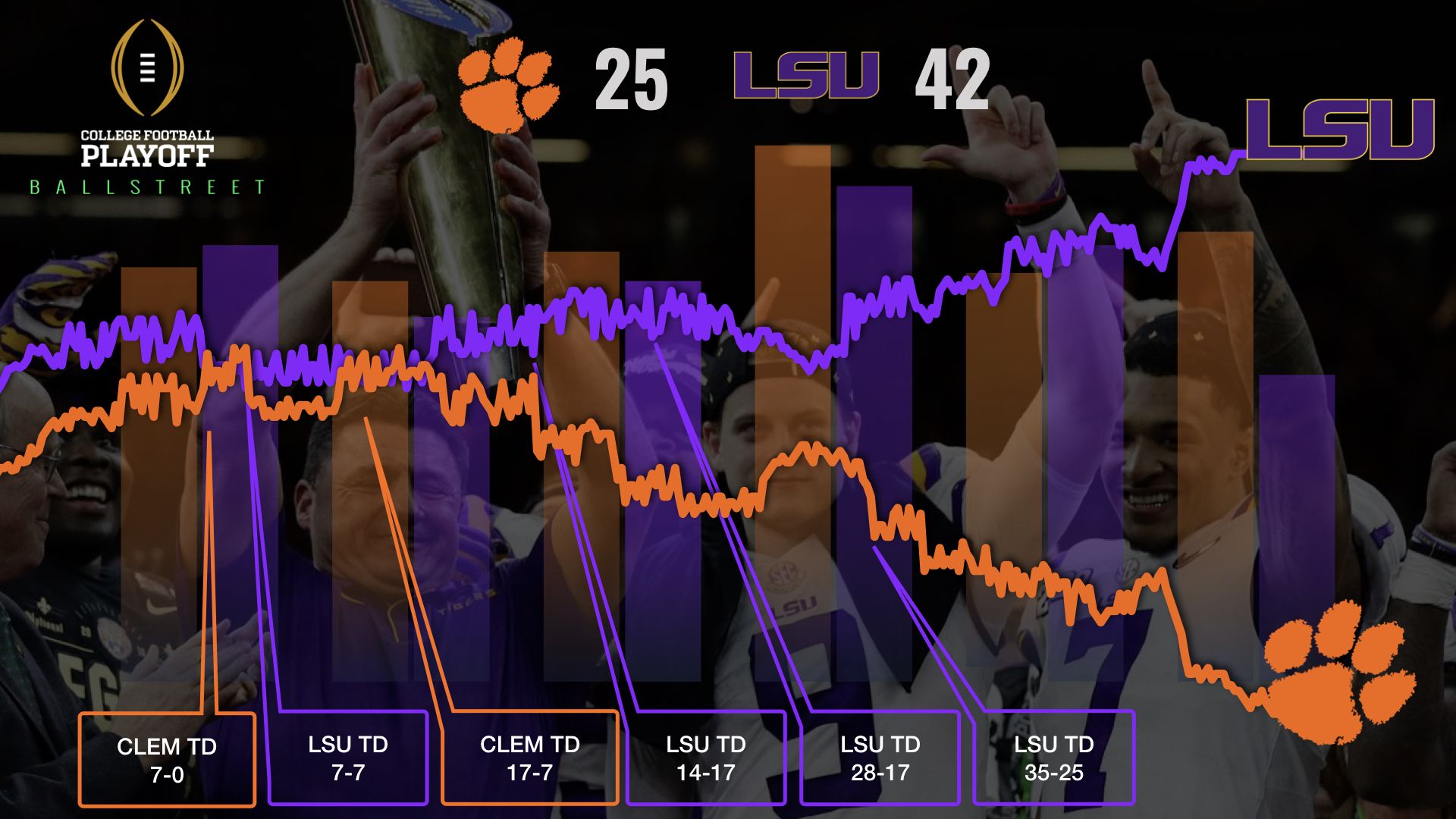 Courtesy: BallStreet Trading
The graph above depicts the in-game "trading" activity on BallStreet Trading, which hosts in-play contests during live sports. The price fluctuations show how fan sentiment changed throughout.
2. ⚾️ Astros' Hinch, Luhnow fired for sign stealing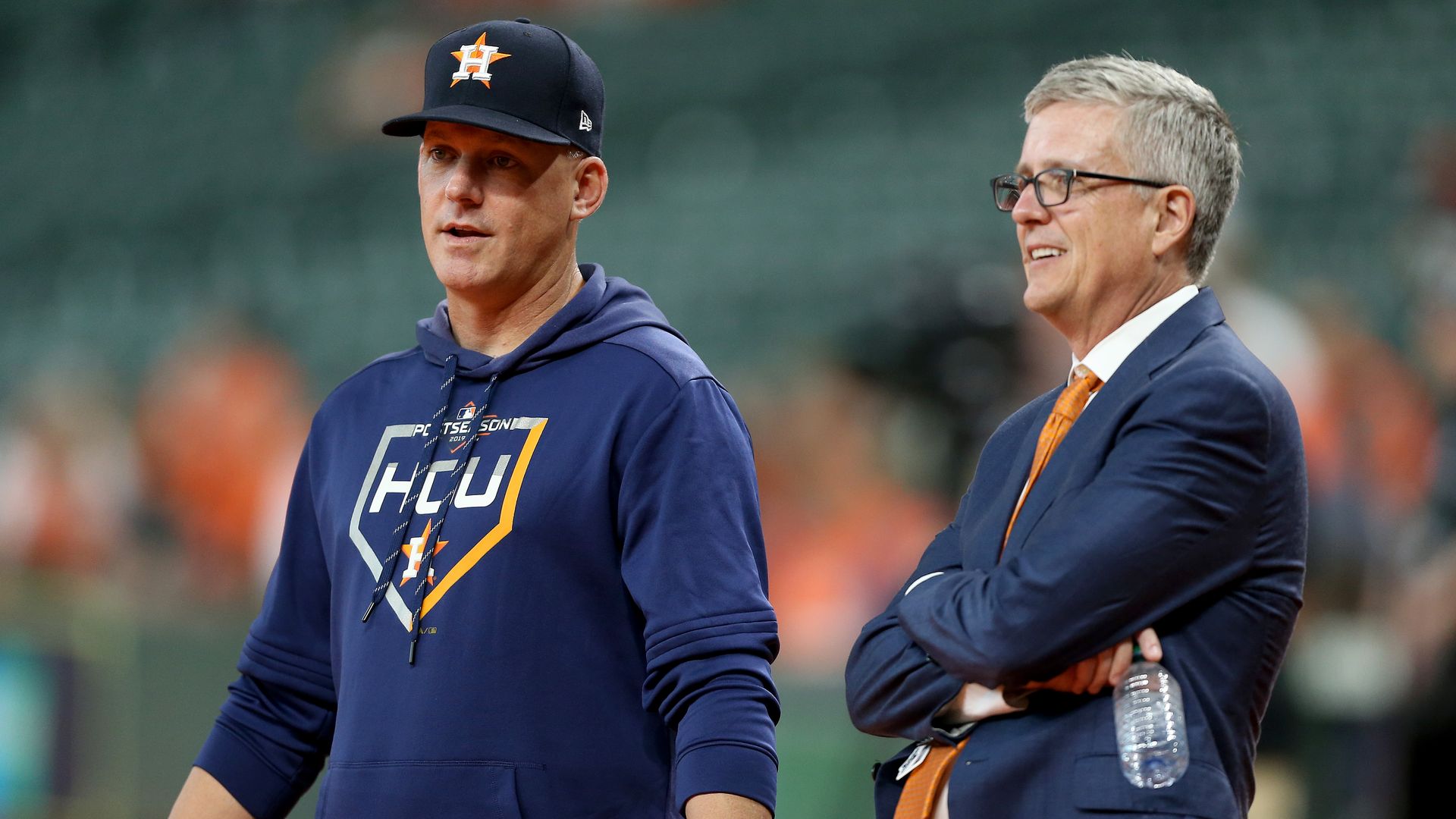 In the most dramatic ruling of his tenure, MLB commissioner Rob Manfred came down hard on the Astros yesterday for illegally stealing signs in 2017.
The penalties included a $5 million dollar fine, the forfeitures of several top draft picks and one-year suspensions for manager A.J. Hinch and GM Jeff Luhnow.
Shortly thereafter, Astros owner Jim Crane took his own action, firing Hinch and Luhnow.
"Neither one of those guys implemented this ... But neither one did anything about it. That's unfortunate and the consequences are severe."
— Crane
The ripple effects: The Astros franchise has suffered irrevocable damage as a result of this investigation, but the ripple effects extend far beyond Houston.
Alex Cora: The former Astros bench coach and current Red Sox manager was found to be directly involved in Houston's sign-stealing. Wouldn't be surprised if he gets canned.
Carlos Beltran, whom the Mets hired as manager just days before the first sign-stealing story broke, was the only former Astros player named in the report. He avoided punishment, but his stint in New York couldn't have started off much worse.
Other teams: The sign-stealing scandal likely extends beyond Boston and Houston (MLB veteran Logan Morrison claims the Dodgers and Yankees have all "used film to pick signs"), and the league will have no choice but to pursue all future leads now that the precedent has been set.
The big picture: While MLB's strict punishment will likely dissuade teams from breaking the rules, further action is still required to quell public concerns about cheating — especially with the rise of legal betting.
Go deeper: Nine key takeaways (The Ringer)
3. 🏀 Men's poll: Baylor jumps to No. 2
Baylor ascended to the No. 2 spot in the AP poll after notching road wins last week at Texas Tech and Kansas, where they beat the Jayhawks for the first time in 18 tries at Allen Fieldhouse.
Rising: Wichita State jumped seven spots after beating AAC rival Memphis, West Virginia climbed five spots following wins over Oklahoma State and Texas Tech and Colorado also climbed five spots after blowing out Utah.
Falling: Rough week for the Big Ten. Ohio State tumbled 10 spots amid a four-game losing streak, Michigan State fell seven spots after a bad loss to Purdue, Maryland fell five spots after a bad loss to Iowa, and Penn State dropped out of the top 25 after consecutive losses to Wisconsin and Rutgers.
Go deeper:
4. 🏀 Women's poll: Gamecocks emerge from chaos
South Carolina moved up three spots to No. 1 in the AP women's poll after the top three teams from last week — UConn, Oregon and Oregon State — all lost.
The big picture: It was a rough week for ranked teams, with 11 of them losing at least one game and eight losing to unranked teams, a sign that the sport is inching closer towards the parity it seeks.
Coming up: Tomorrow night is jam-packed with great games. The action starts with No. 13 Florida State at No. 9 NC State, followed by No. 12 Texas A&M at No. 11 Kentucky and concluding with No. 3 Stanford at No. 6 Oregon.
P.S. ... Here's the top of the latest WNBA mock draft, per High Post Hoops: 1. Sabrina Ionescu (Oregon) to New York; 2. Lauren Cox (Baylor) to Dallas; 3. Satou Sabally (Oregon) to Indiana; 4. Chennedy Carter (Texas A&M) to Atlanta; 5. Beatrice Mompremier (Miami) to Phoenix.
5. 🏒 3-on-3 hockey league to debut in summer 2021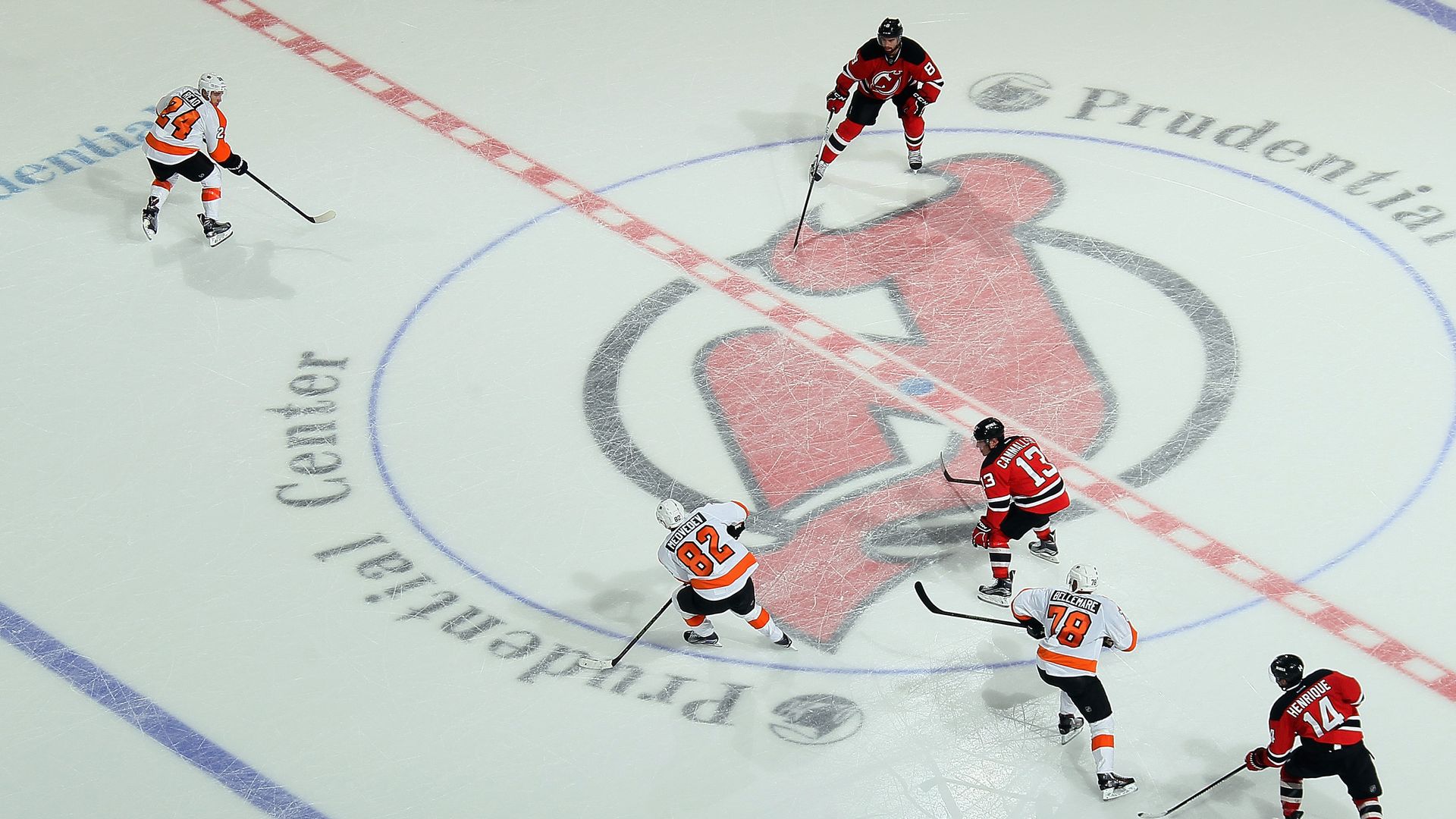 In an attempt to cut the number of games being decided by shootouts, the NHL introduced 3-on-3 overtime in 2015. It's been a resounding success — and has inspired the creation of a new 3-on-3 professional hockey league.
Driving the news: "Debuting in June 2021, the 3ICE league will essentially be a traveling road show," per ESPN.
"There will be eight teams of seven players and a goalie, with one coach. The teams will not be affiliated with a city, but rather with different sponsors."
"Each tour stop will feature a bracket-style tournament format, with games played on a full-sized rink. Each game will have two eight-minute halves and a running clock."
6. 📊 By the numbers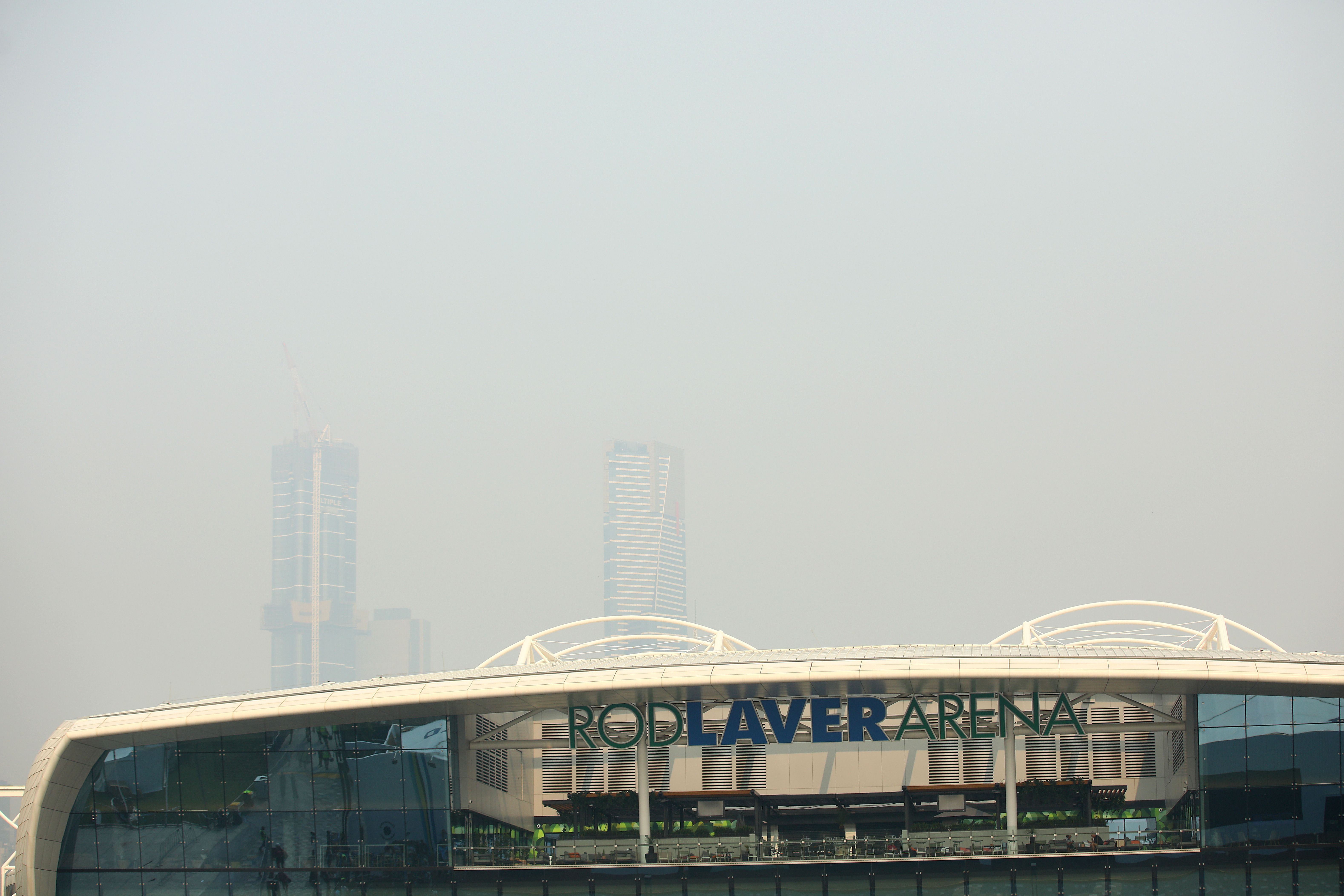 Photo: Graham Denholm/Getty Images
🔥 6 days
Less than a week out from the Australian Open, organizers are scrambling to cope with the heavy smoke blanketing Melbourne, caused by the bushfires to the east. The city had the world's worst air quality Monday night, forcing one player to retire due to a coughing fit in the middle of her qualifying match.
🏀 37.7 points
Here's your friendly reminder that we're halfway through the NBA season and James Harden is averaging 37.7 points per game. No other player is averaging even 30, and Giannis Antetokounmpo (29.8) and Luka Dončić (29.1) are the only ones averaging 29.
🏒 50 goals, 120 points
Through 45 games, Colorado's Nathan MacKinnon is on pace to sniff 50 goals and surpass 120 points, a combo last reached by Jaromir Jagr in 2005–06. SI's Alex Prewitt explores the arsenal of tricks he uses to power his lethal shot.
7. Jan. 14, 1968: 🏈 Packers win Super Bowl II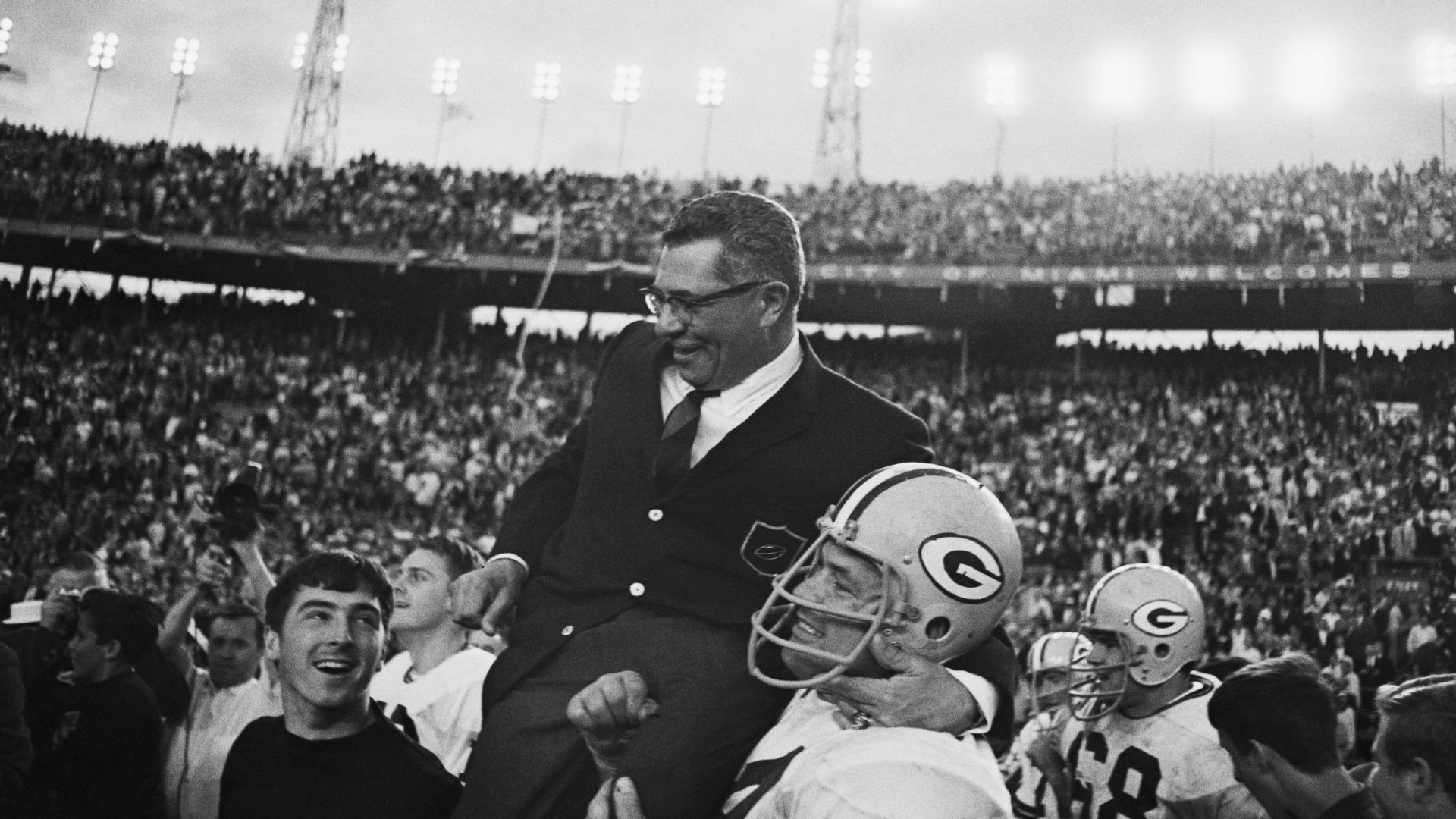 52 years ago today, the NFL's defending champion Green Bay Packers defeated the AFL champion Oakland Raiders, 33-14, in Super Bowl II at the Orange Bowl in Miami.
MVP: Packers QB Bart Starr (13/24, 202 yds, TD) was named Super Bowl MVP for the second straight year.
🎥 Watch: Game highlights
The big picture: Two weeks later, the legendary Vince Lombardi stepped down as Packers head coach, continuing as GM. And in 1969, he became head coach and GM of the Washington Redskins, leading them to their first winning season in 14 years before passing away from colon cancer in 1970.
"It is essential to understand that battles are primarily won in the hearts of men. ... [O]nce you have won his heart, he will follow you anywhere."
— Lombardi
8. The Ocho: Squash, explained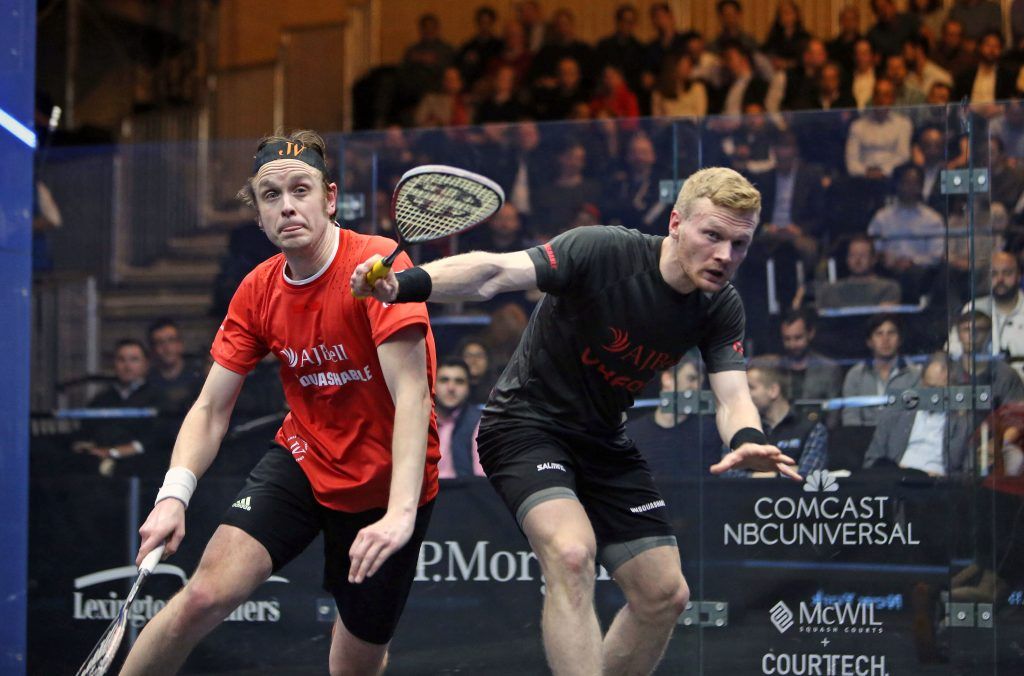 Courtesy: U.S. Squash
Welcome to Day 2 of Squash Week. Here's Day 1 if you missed it.
Invented in 1830, squash is often referred to as "physical chess." It's played by two players (singles) or four players (doubles) in a four-walled court measuring 31 feet x 21 feet x 18.5 feet.
The basics: Don't let the ball bounce twice, and don't hit it below the bottom line on the front wall (aka, the "tin") or above the top line (aka, the "outline") on any wall.
Avoiding contact: Once you play a shot, you must get out of the way of your opponent. If you don't, your opponent gets a point (known as a "stroke"). If you try to get out of the way but can't (known as a "let"), the point is replayed.
How a point starts: The ball is served from the back quarter of the court with one foot in the small "service box," and the serve must go above the middle line (aka, the "service line") and below the top line.
Match structure: Best three out of five games. Games are to 11, and you must win each game by two points.
Word of the day: The "T zone" refers to the intersection of lines at the center of the court. When playing a ball, it's advantageous to get yourself to the T, as it gives you the best chance of playing the next shot.
Coming tomorrow: Full coverage from the 2020 Tournament of Champions, where we have a reporter on the ground. While you wait, here are some highlights from yesterday.
9. 🏀 College hoops trivia
Longtime UConn coach Jim Calhoun (now at D-III Saint Joseph) recorded his 900th career win last week, becoming just the fourth coach in men's college basketball history to coach at least 10 seasons in D-I and notch 900 victories.
Question: Can you name the other three?
Hint: Two are still active.
Answer at the bottom.
10. 🏆 Mood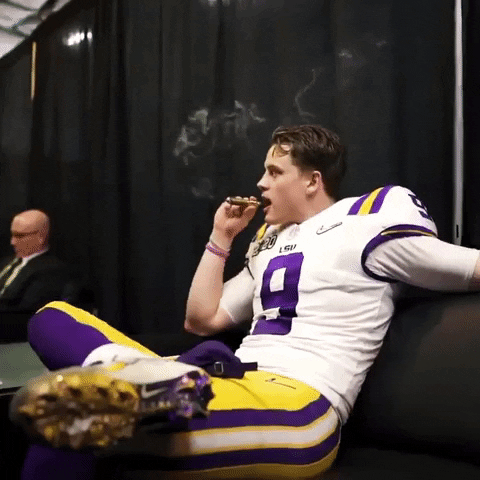 "Joe Burrow hasn't taken it easy on anyone all year. He earned that cigar. He earned that moment, and all the Louisiana hagiology that will follow. He can beat you with a wand. He can beat you with a sledgehammer. And for the rest of time in a football-mad region, they'll be talking about which way he did it best."
— Barry Svrluga,
WashPost
Bonus: 🚨 Hat giveaway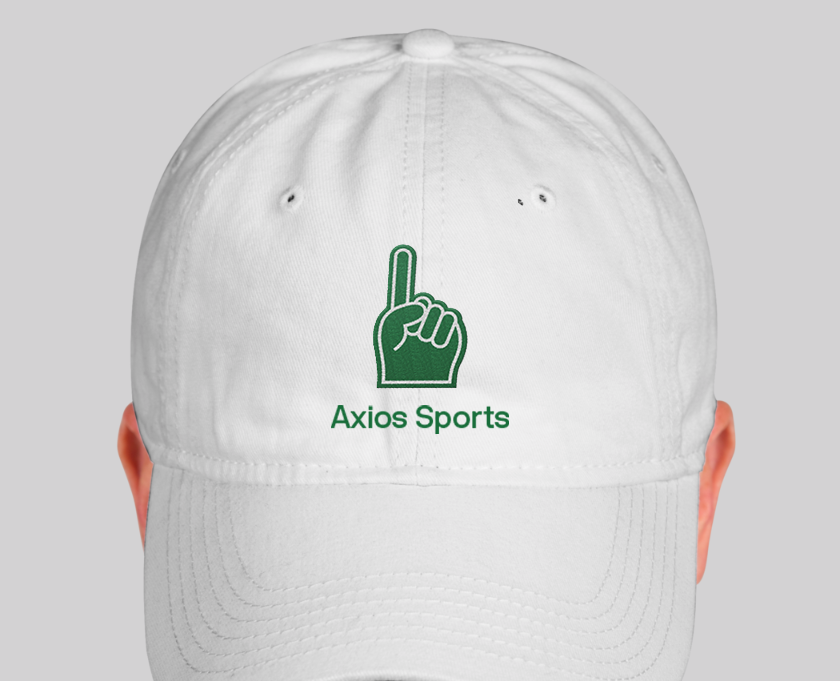 Credit: Axios
Each day this week, we'll be giving away three custom Axios Sports hats.
How to enter: Refer at least one friend to Axios Sports using your unique referral link (see bottom of the newsletter).
How to win: 1 referral = 1 raffle ticket, 2 referrals = 2 raffle tickets, etc. So whatever your "referral count" reads at the bottom of the newsletter is your current number of raffle tickets.
Talk tomorrow,
Kendall "Slingin' hats" Baker
Trivia answer: Mike Krzyzewski, Jim Boeheim and Bob Knight