Axios Sports
September 15, 2020
👋 Good morning! Let's sports.
Tonight: Hoop Heaven.
🏀 NBA (ESPN): Heat vs. Celtics, East Finals Game 1 (6:30pm ET); Nuggets vs. Clippers, West Semifinals Game 7 (9pm)
🏀 WNBA (ESPN2): Sun vs. Sky (7pm); Mystics vs. Mercury (9pm). Both games are single elimination.
Today's word count: 2,008 words (7 minutes).
1 big thing: ⚾️ Steve Cohen agrees to buy Mets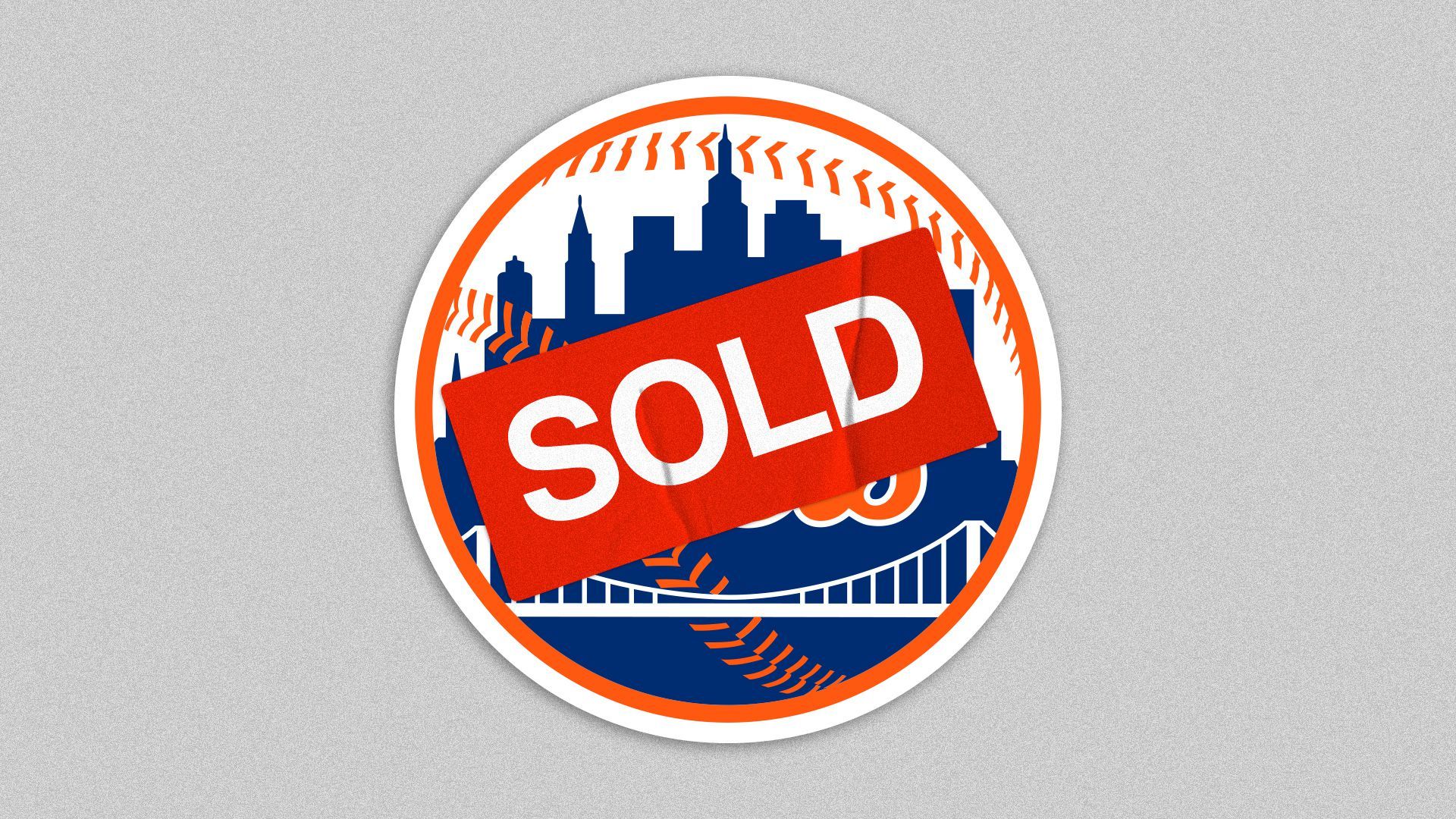 Steve Cohen, a hedge fund billionaire from Long Island, has reached an agreement to buy the Mets.
Details: Cohen will own 95% of the team, with the Wilpon and Katz families retaining the other 5%.
The sale values the Mets at $2.42 billion, per Sportico, making it the most ever paid for an MLB franchise, topping the $2.15 billion paid for the Dodgers and surrounding real estate in 2012.
The deal still requires approval from 23 of the other 29 MLB owners, who will likely vote at their regularly-scheduled meeting in November.
Why it matters: Cohen has a net worth of $14.5 billion, which would make him the second-richest owner in American sports behind Steve Ballmer ($69 billion).
It would also make him wealthier than the next three richest MLB owners, combined: Ted Lerner, Nationals ($4.8 billion); Charles Johnson, Giants ($4.3 billion) and Marian Ilitch, Tigers ($4 billion), per Forbes.
Some owners "may be alarmed by Cohen's vast resources and his ability to single-handedly outspend them and raise player salaries in general," notes NYT's David Waldstein.
Yes, but: The increased valuation of the Mets through the sale will increase the value of other teams, too, so something tells me they'll be more than comfortable approving the sale.
The backdrop: Cohen previously reached an agreement to buy the Mets late last year, but it fell apart in January over who would control the team during a five-year interim period after the sale.
📚 Further reading ... "Black Edge" documents the rise and fall of SAC Capital Advisors, Cohen's previous hedge fund which in 2013 pleaded guilty to criminal fraud charges.
2. 🚲 The biking boom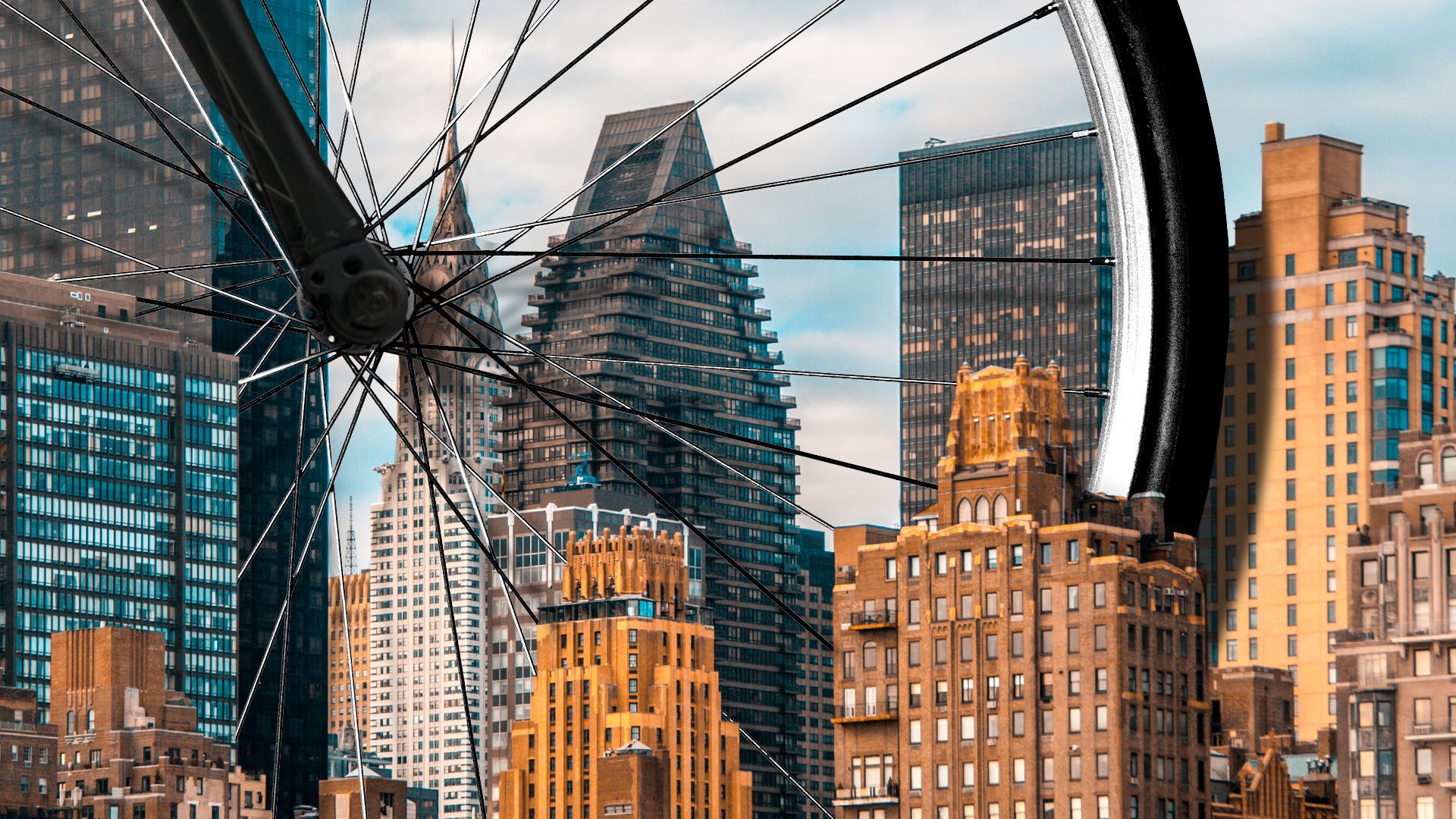 A cycling boom has materialized as a result of the pandemic, with people around the globe taking part in the two-wheel revolution at unprecedented levels, Axios' Jeff Tracy writes.
Why it matters: This has not only been a boon to the biking industry, but it also has the chance to permanently alter cities as bike-friendly changes to urban infrastructure got fast-tracked when the pandemic refused to relent.
"The fact that in the space of a few weeks we're radically changing public space to take room away from cars and give it to bikes is quite stunning."
— Christophe Najdovski, Paris' deputy transportation mayor, via WSJ
(subscription)
Sales spike: Early shelter-in-place orders effectively locked down the world, but it didn't take long for cabin fever to set in, making socially distant outdoor activities all the rage.
In April, bikes sales grew 75% year over year; in June, 63%. Those numbers were even greater in categories like inexpensive leisure bikes (203%) and mountain bikes (150%), as those represent the styles most used by those driving the boom.
A result of the sales spike was demand far outpacing supply, succinctly summed up by this NYT headline from August: "Sorry, the world's biggest bike maker can't help you buy a bike right now."
Urban planning: Cities jumped at the opportunity to facilitate the resurgent, socially distant hobby, understanding that public transportation would be either unsafe or undesirable until the curve flattened.
Infrastructure: Paris began adding 400 miles of bike lanes in May; Oakland and New York each designated various streets "car-free"; the U.K. fast-tracked a $315 million bike infrastructure project.
Incentives: France is providing a $59 rebate for riders looking for a tune-up; Italy is offering a far more generous 60% reimbursement (up to $593) on any bicycle purchase.
It worked: Over a 24-hour period in late May, 13,678 cyclists traveled Paris' famed Rue de Rivoli — more than twice as many as a comparable day the previous fall. "We've never seen this kind of bike use," said Najdovski.
The big picture: No major metropolitan transformation is universally beloved by its residents.
Those against cities' added bike infrastructure hope these "pop-up" lanes don't become permanent. They argue it makes driving and parking more difficult, and that increased bike traffic is dangerous for pedestrians.
Those in favor argue it's good for the environment (fewer cars) and safer for cyclists, who frequently dart between cars.
The bottom line: Like so many other aspects of our lives this year, it remains to be seen whether the biking boom is merely a response to the pandemic or a long-term change that will outlive the virus itself.
3. 💵 Digital media doubles down on sports betting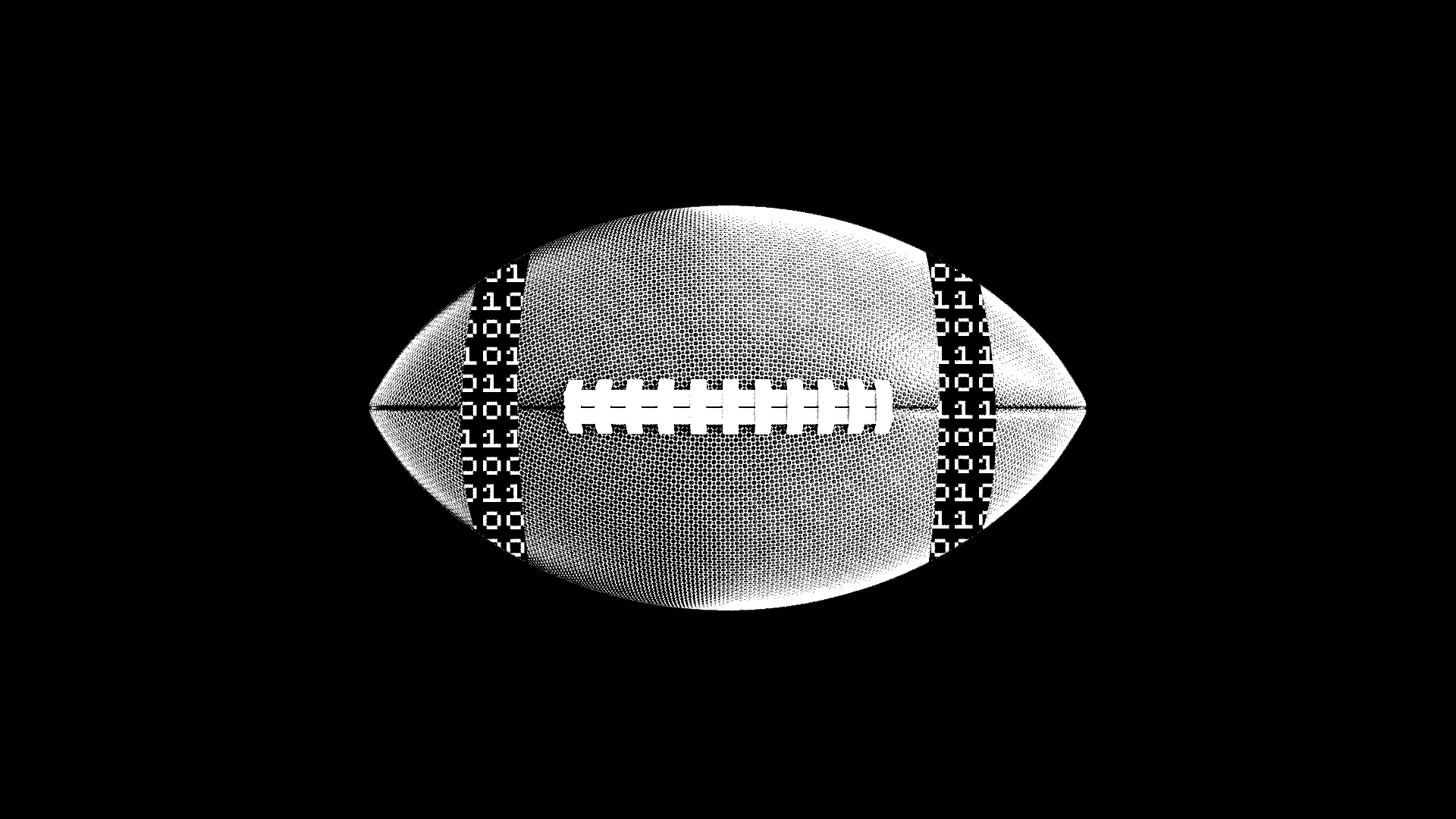 Sports media companies are leaning further into sports betting as more states legalize the practice and the NFL and college football seasons kick into gear, Axios' Sara Fischer and I write.
Driving the news: ESPN has entered into separate agreements with Caesars Entertainment and DraftKings, both of which include exclusive link integrations (i.e. affiliate partnerships) across ESPN's digital platforms.
The state of play: Sports betting programming was once considered taboo for TV networks. Now, it's table-stakes for survival. And for digital outlets, there's a burgeoning opportunity to earn affiliate revenue from sportsbooks.
Between the lines: Instead of getting paid to send their audience to existing sportsbooks, some media companies have created their own branded books.
What to watch: Football season is a peak time for sports betting, and volume is expected to be higher than usual this year with sports like basketball still in action due to the pandemic.
"Football season for us is like holiday season for retail companies. It's the time of year when everything seems to spike, both in terms of betting and fantasy sports."
— Jason Robins, DraftKings CEO
The bottom line: Sports betting has created a new revenue stream for media outlets to tap into, and amid an industry-rattling pandemic, it has become an even more welcome opportunity for growth.
📆 Coming up this week: An interview with DraftKings CEO Jason Robins.
Sign up for Sara's weekly newsletter, Axios Media Trends.
4. 🏒 Stars advance to Stanley Cup Finals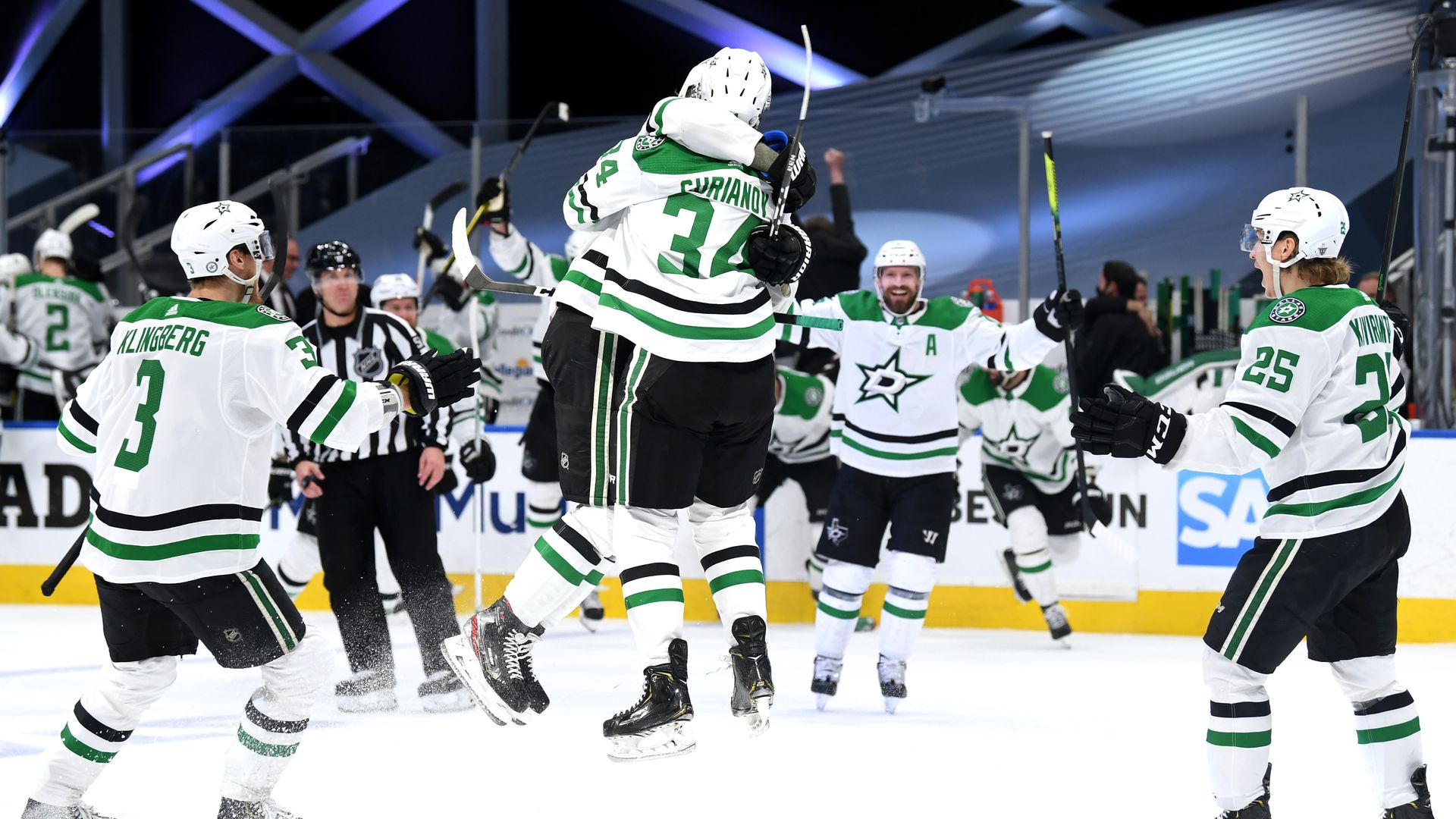 For the first time in 20 years, the Dallas Stars will play for the Stanley Cup.
Stars 3, Golden Knights 2 (OT): The third-seeded Stars erased a two-goal deficit in the third period and Denis Gurianov scored a power-play goal in OT to secure the win over the top-seeded Golden Knights.
Wild stat: Dallas has eight comeback wins this postseason, tied for the most ever in a single postseason prior to the Stanley Cup Finals. The all-time record including the Finals is 11 by the 2008-09 Penguins.
The big picture: Since moving to Dallas, the Stars have played in two Stanley Cup Finals (1999, 2000), winning the first and losing the second.
What's next: The Stars will play either the Lightning or Islanders. Tampa Bay leads 3-1 and can advance with a win in Game 5 tonight (8pm ET, NBCSN).
5. 📊 By the numbers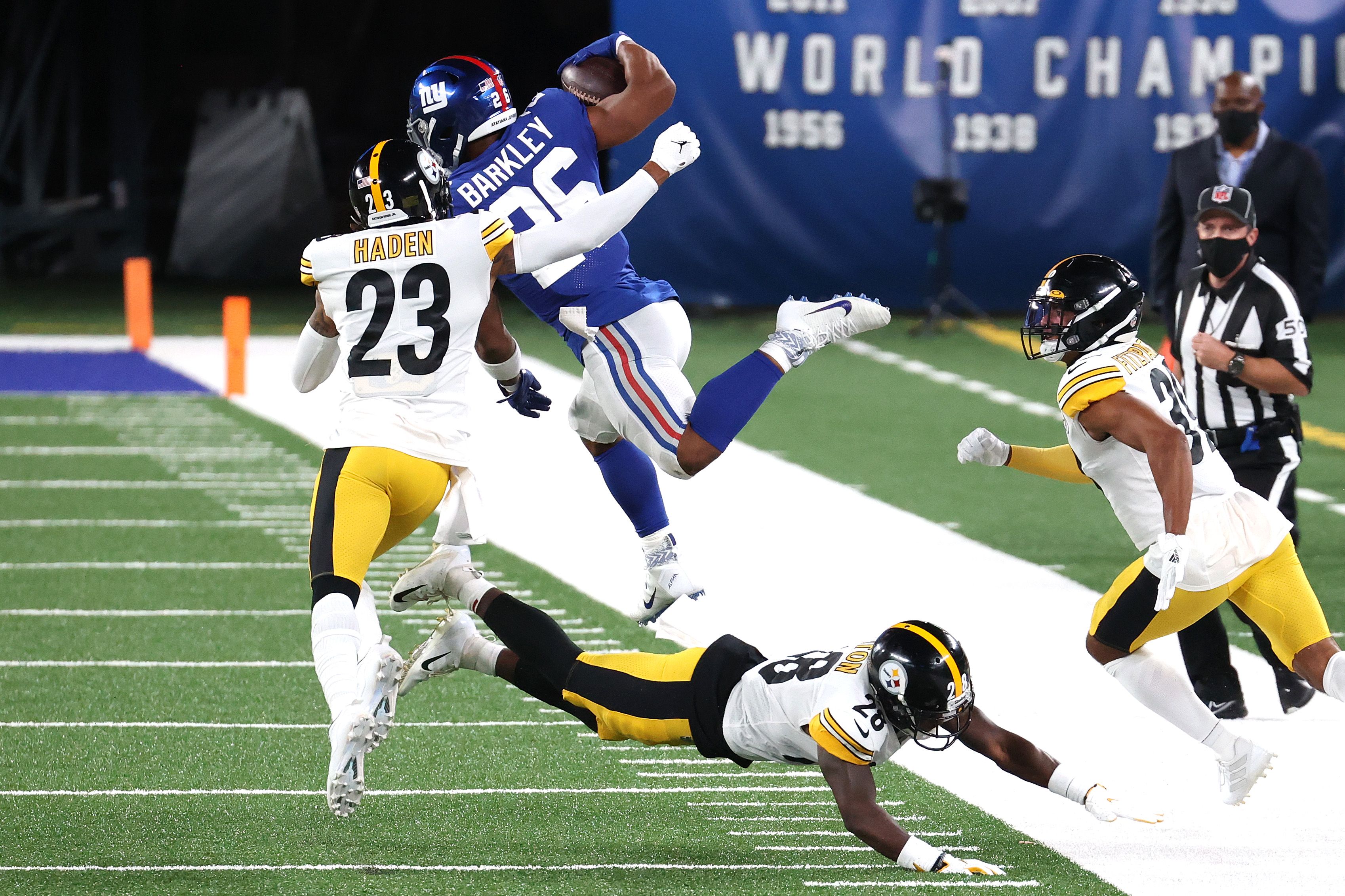 🏈 6 yards: Saquon Barkley had 15 rushes for just six yards(!) in the Giants' 26-16 loss to the Steelers on Monday night, tied for the second-fewest yards by any player with 15+ rushes in a game since the 1970 merger.
⚾️ 0.33 ERA: 32-year-old Cardinals rookie Kwang-Hyun Kim has a 0.33 ERA in his five career starts. That's the second-best ERA in a pitcher's first five starts since 1913 when earned runs became official in both leagues.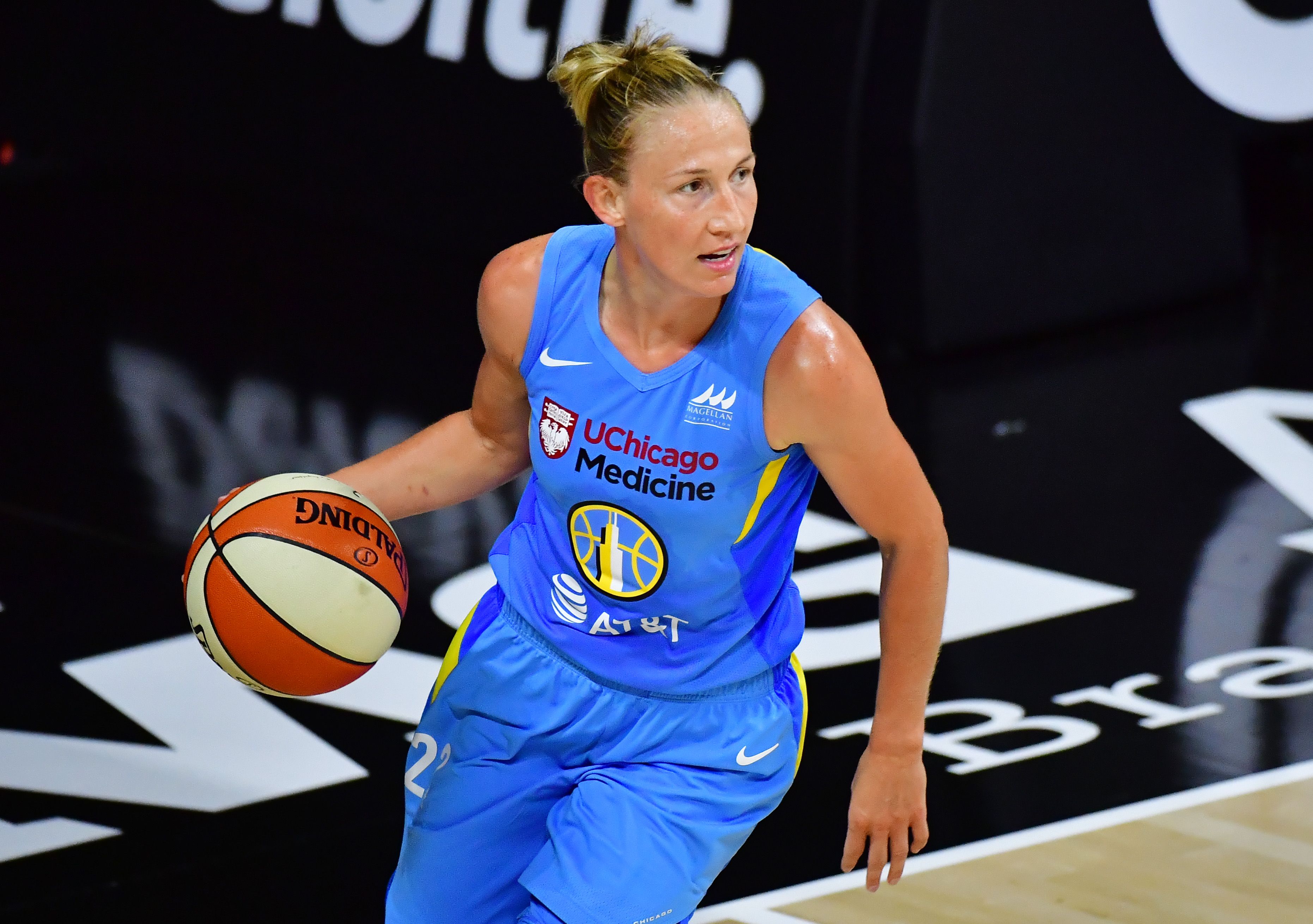 🏀 10.0 assists: Thanks to a statistical correction, Courtney Vandersloot became the first WNBA player to ever average double-digit dimes in a season. Watch her work tonight as the Sky take on the Sun (7pm ET, ESPN2).
💨 225 AQI: The Mariners and A's played a doubleheader in Seattle on Monday under a haze of wildfire smoke. Just one mile away, the air quality was 225 AQI (Air Quality Index), which is deemed "hazardous."
It's the second time in the last week that the Mariners have played under alarming conditions. A haunting photo from last Wednesday in San Francisco...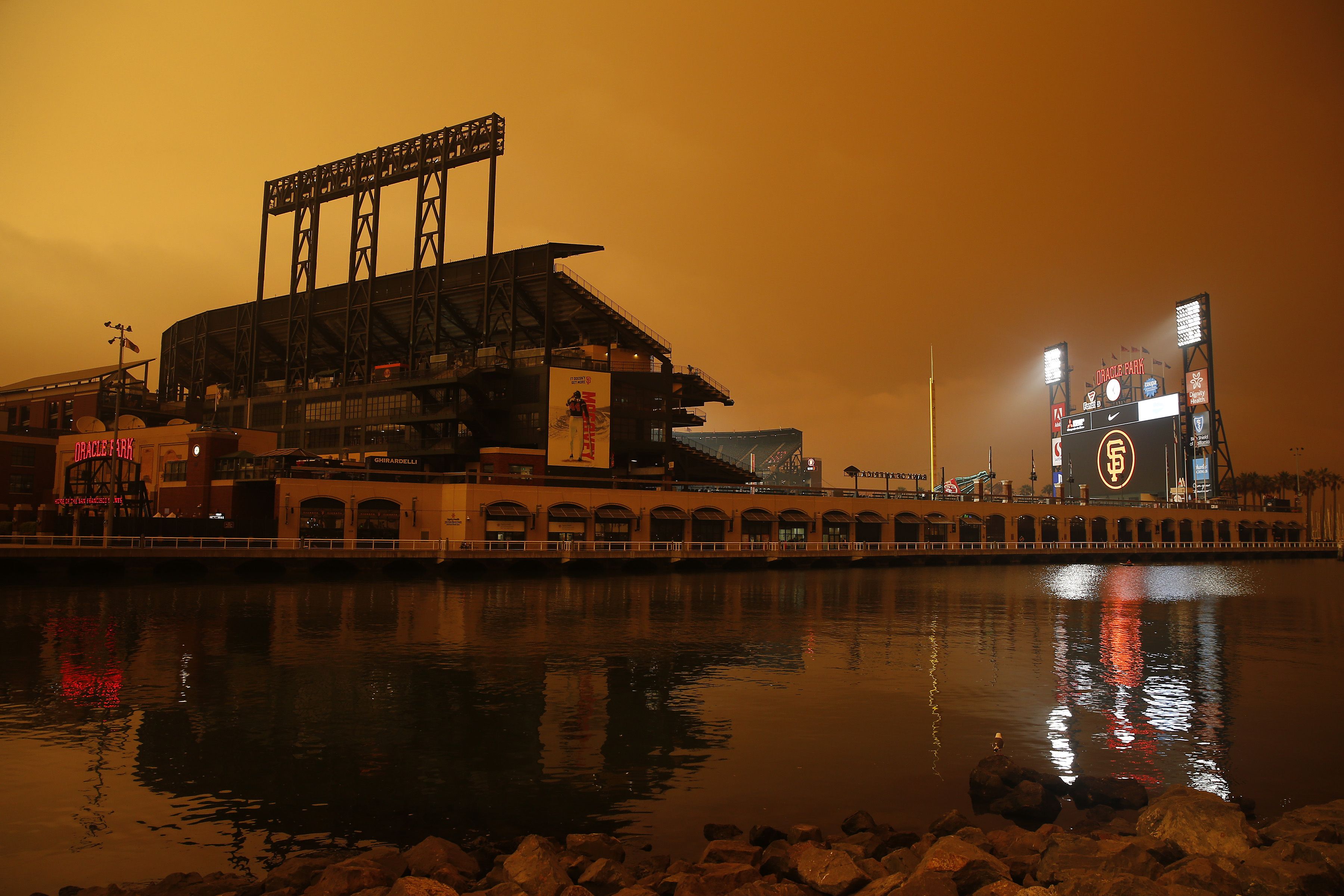 6. ⚾️ Chasing 600: Who's next
Albert Pujols tied Willie Mays at No. 5 on the all-time HR list over the weekend, belting a moonshot for No. 660 at Coors Field, Jeff writes.
The state of play: Pujols, 40, is one of just nine players in the exclusive 600-HR club. Which active players have a shot at joining him?
1. Veterans: Multiple future Hall of Famers are among the top 10 active HR leaders, but only one has even an outside shot at 600 dingers.
Not happening: Miguel Cabrera, 37 (482 HR); Edwin Encarnación, 37 (422 HR); Nelson Cruz, 40 (417 HR); Ryan Braun, 36 (348 HR); Robinson Canó, 37 (331 HR); Jay Bruce, 33 (318 HR); Justin Upton, 32 (303 HR); Evan Longoria, 34 (302 HR).
Possible, but unlikely: Giancarlo Stanton, 30 (311 HR). His outlook was brighter when he mashed 59 at age 27, but he's played just 190 games since then, adding 44 HR to his total. Can someone this injury-prone average 29 a year until he's 40?
2. Established superstars: This quartet of in-their-prime megastars could presumably reach 600 if they stay healthy and play until they're ~40.
Mike Trout, 29 (301 HR): This feels like a near lock. He's averaged 51 HR per 162 games since 2017 and needs just 29 per season through the end of his contract (2030) to reach 600.
Nolan Arenado, 29 (235 HR): At Coors Field, anything is possible. He's averaged 41 HR per 162 games since 2015 and would need 33 per season through age 40 to reach 600.
Bryce Harper, 27 (227 HR): He's only cracked 40 once (2015), but playing in Philly's bandbox stadium for the next 11 years should help. He needs the same per season average as Arenado, but he's two years younger.
Manny Machado, 27 (220 HR): Same age as Harper, with roughly the same outlook.
3. Next in line: A lot can change in two decades, but the three youngsters with the best shot at cracking 600 are probably Cody Bellinger, 25 (121 HR); Ronald Acuña Jr., 22 (78 HR) and Juan Soto, 21 (67 HR).
7. ✈️ Let's take a trip to Montenegro
The Blacklake Xtreme Triathlon took place over the weekend in Zabljak, Montenegro, at the foot of the Durmitor mountain range.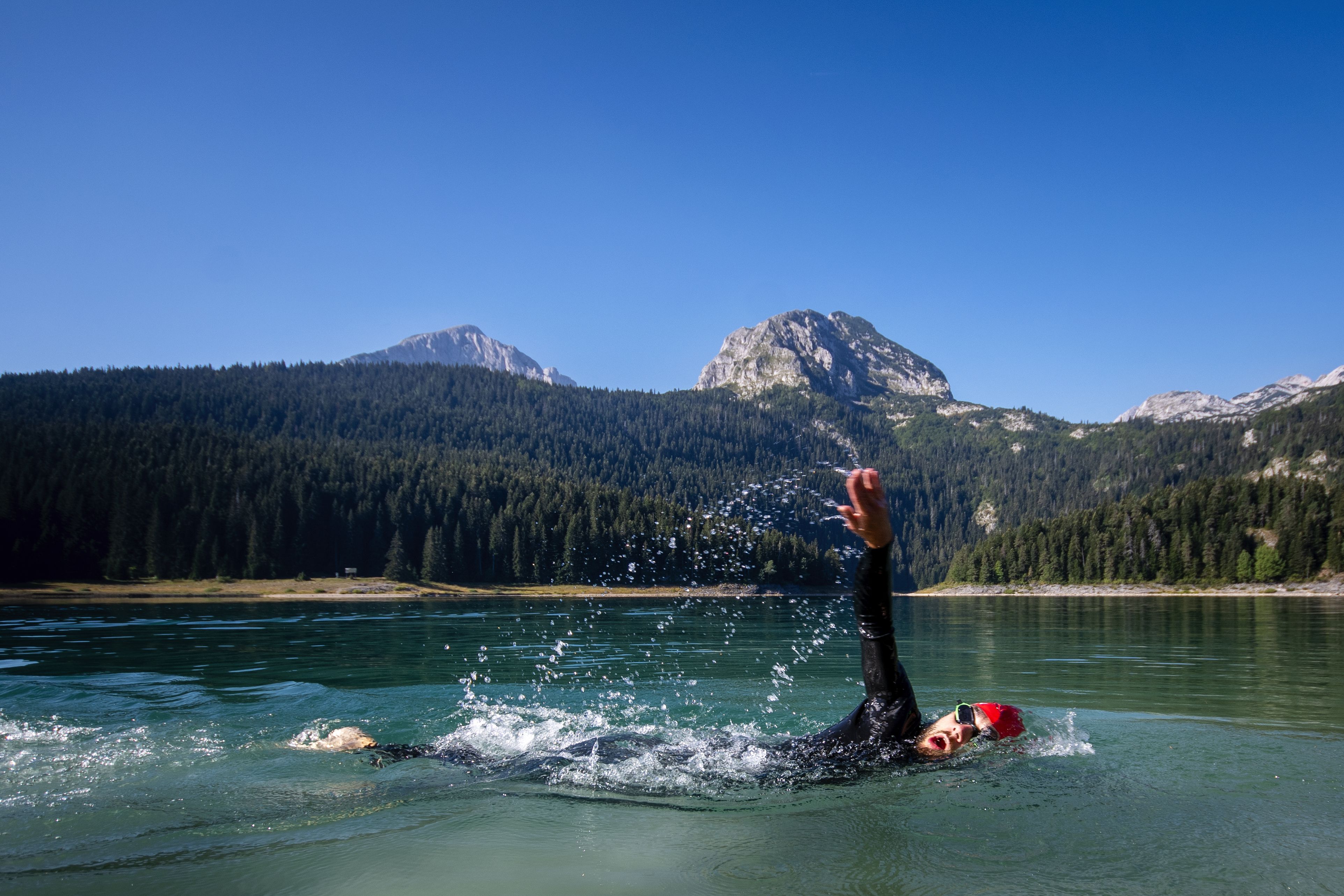 Swim (2.4 miles): The race began at 4:30am local time. It's part of the XTRI World Tour, which hosts extreme triathlons in stunning locales around the globe.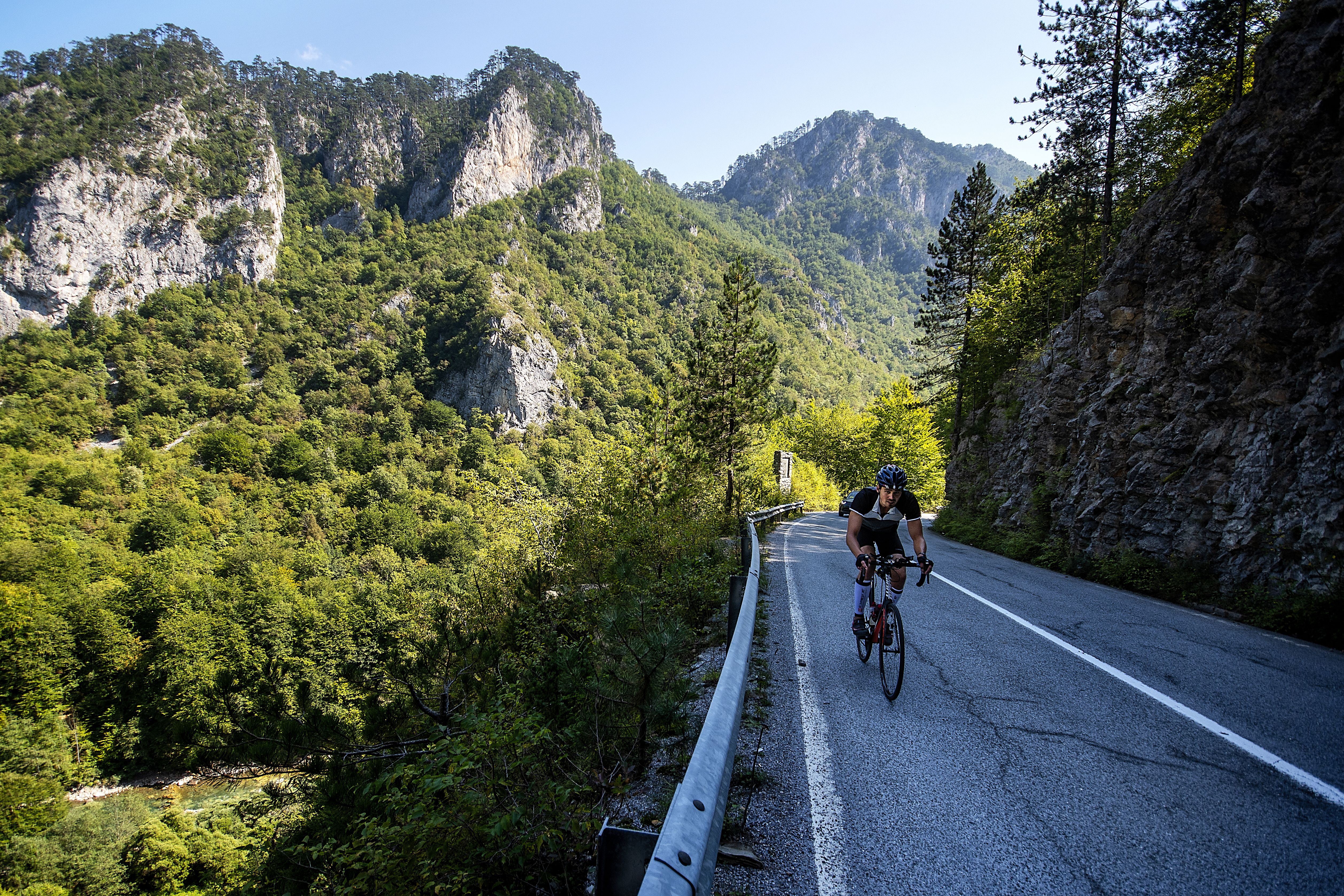 Bike (113 miles): The hilly bike route took riders through Tara River Canyon, the second-deepest canyon in the world after the Grand Canyon.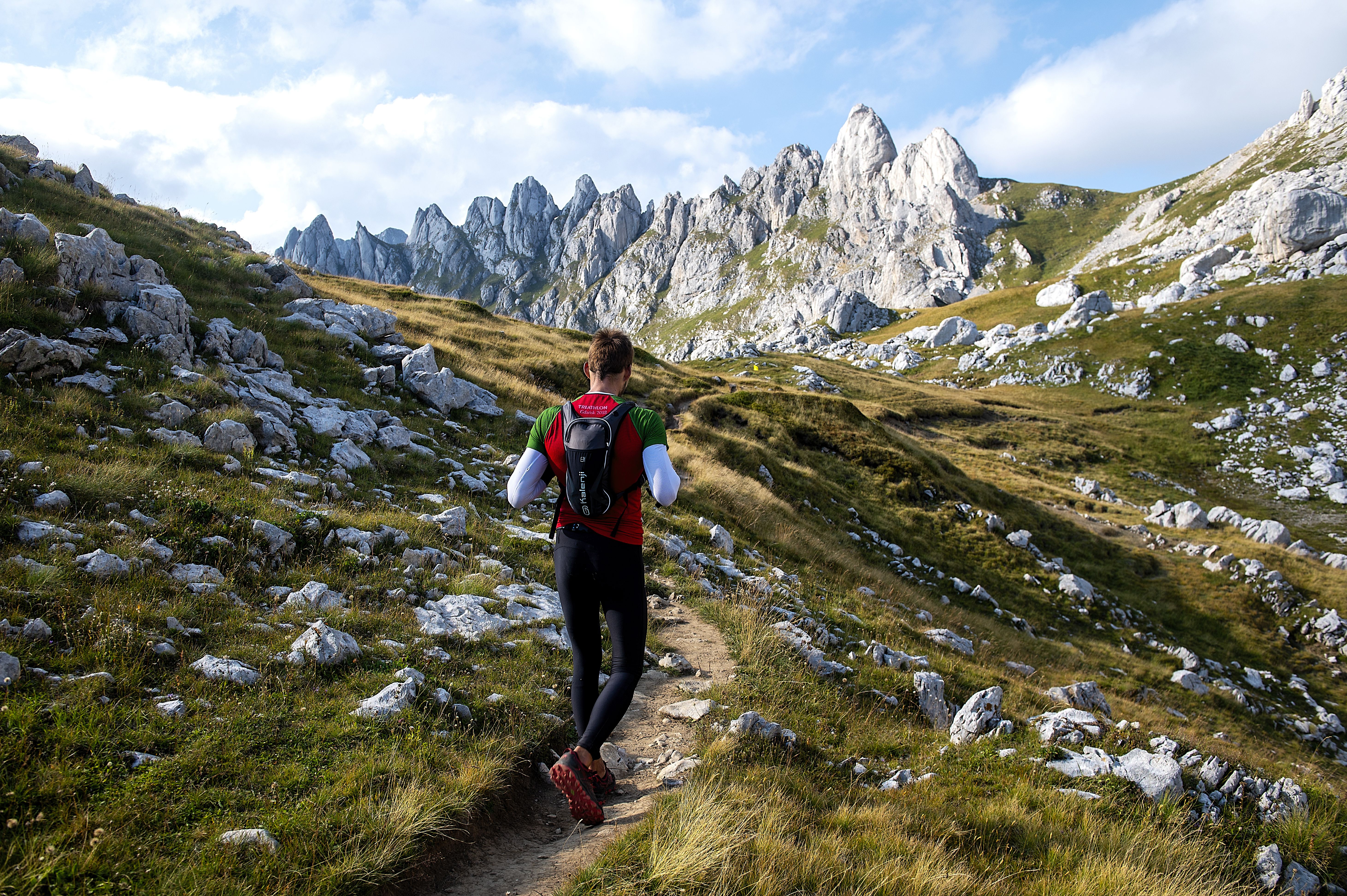 Run (26.2 miles): I feel like Aragorn, Legolas and Gimli are about to run over that hill in pursuit of Uruk-hai any minute now. Fly, you fools!
🎥 Go deeper: Montenegro by drone (YouTube)
8. Sep. 15, 1978: 🥊 Ali's final victory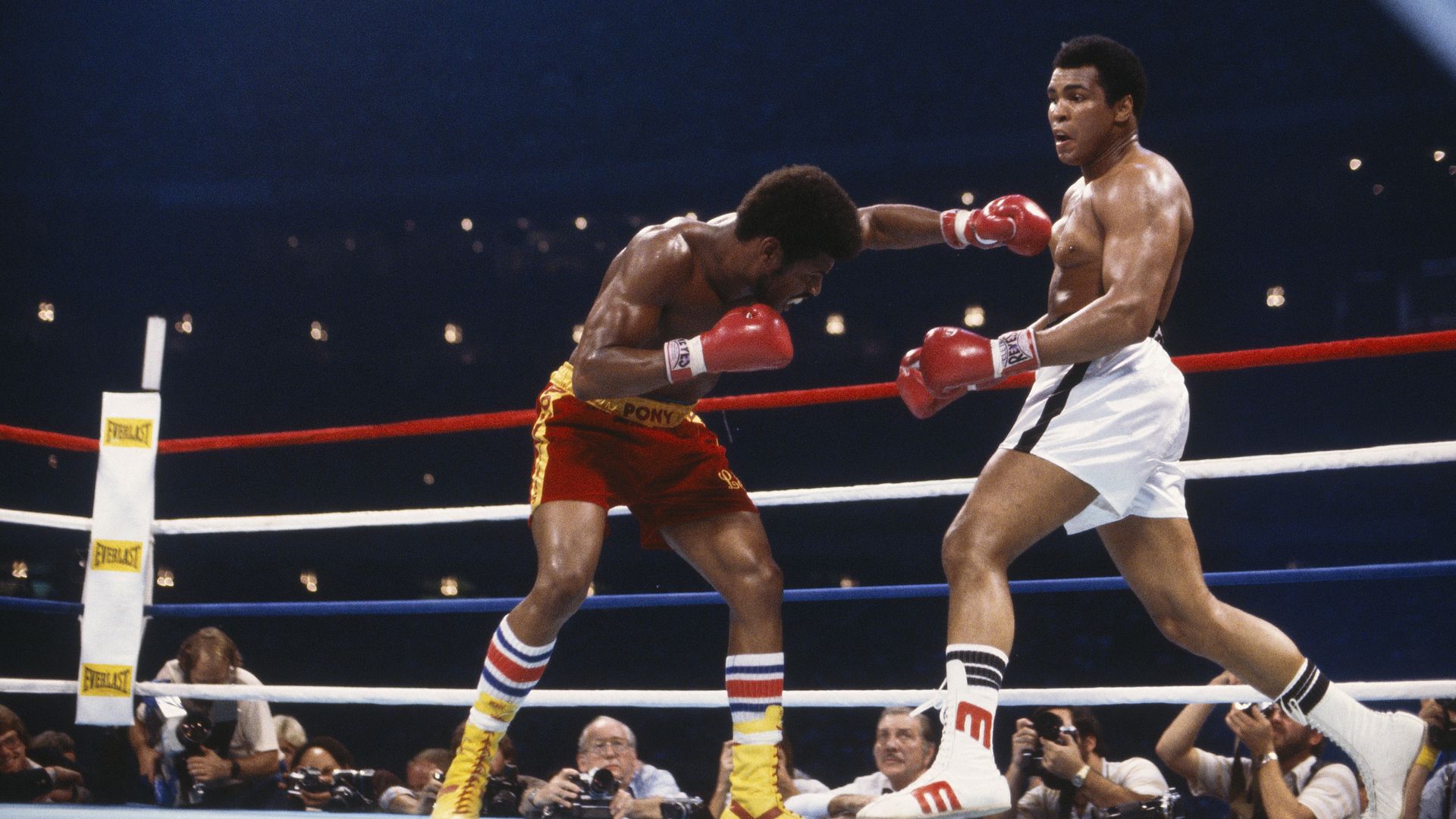 42 years ago today, Muhammad Ali defeated Leon Spinks in the final victory of his career, avenging a loss from seven months earlier to capture the heavyweight title.
46.7% of American TVs tuned in and 63,350 people packed into New Orleans' Superdome, a then-record for indoor boxing attendance.
Ali retired the following June but later returned for two more fights — losses to Larry Holmes and Trevor Berbick — before hanging up the gloves for good in 1981.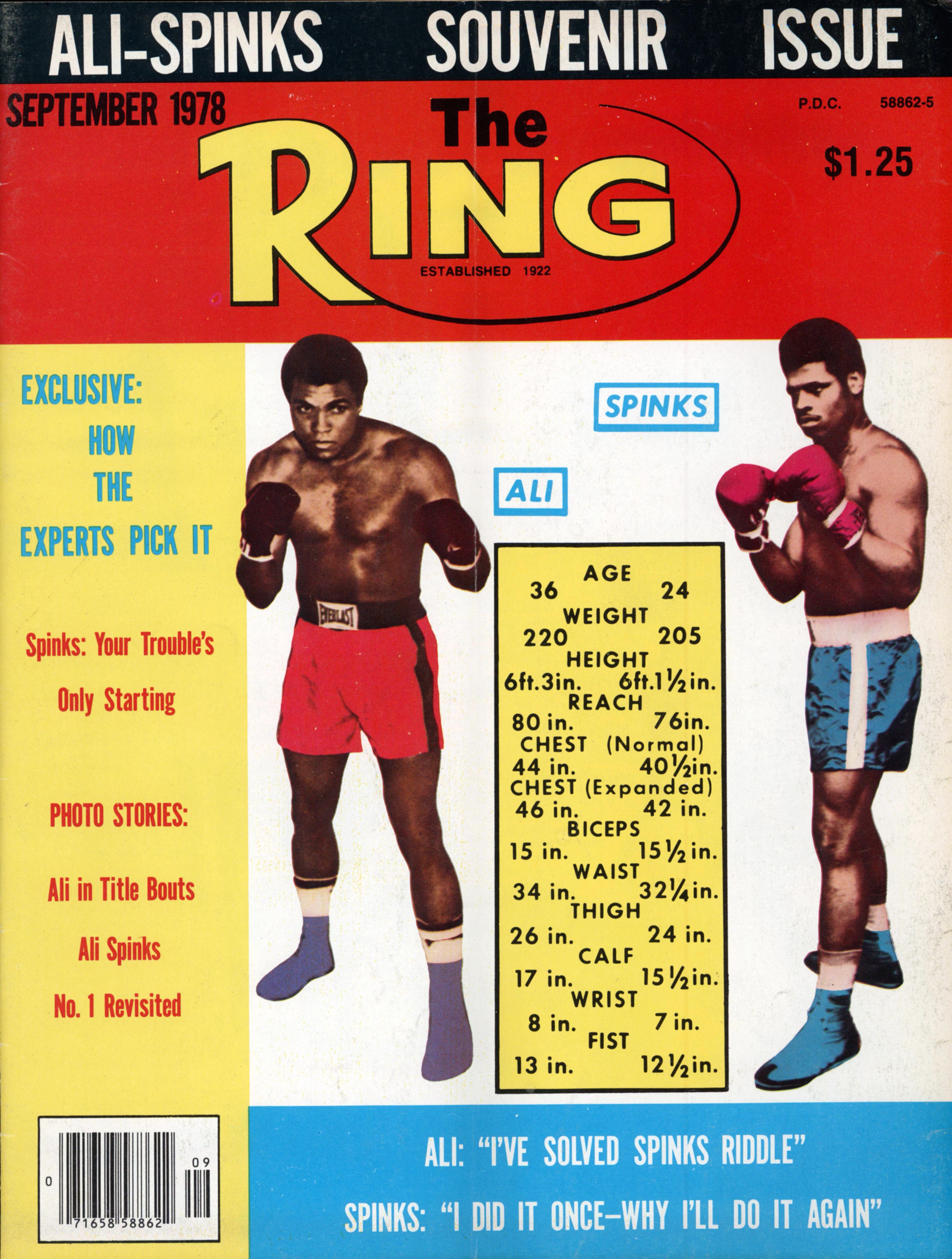 Go deeper:
9. 🏈 NFL trivia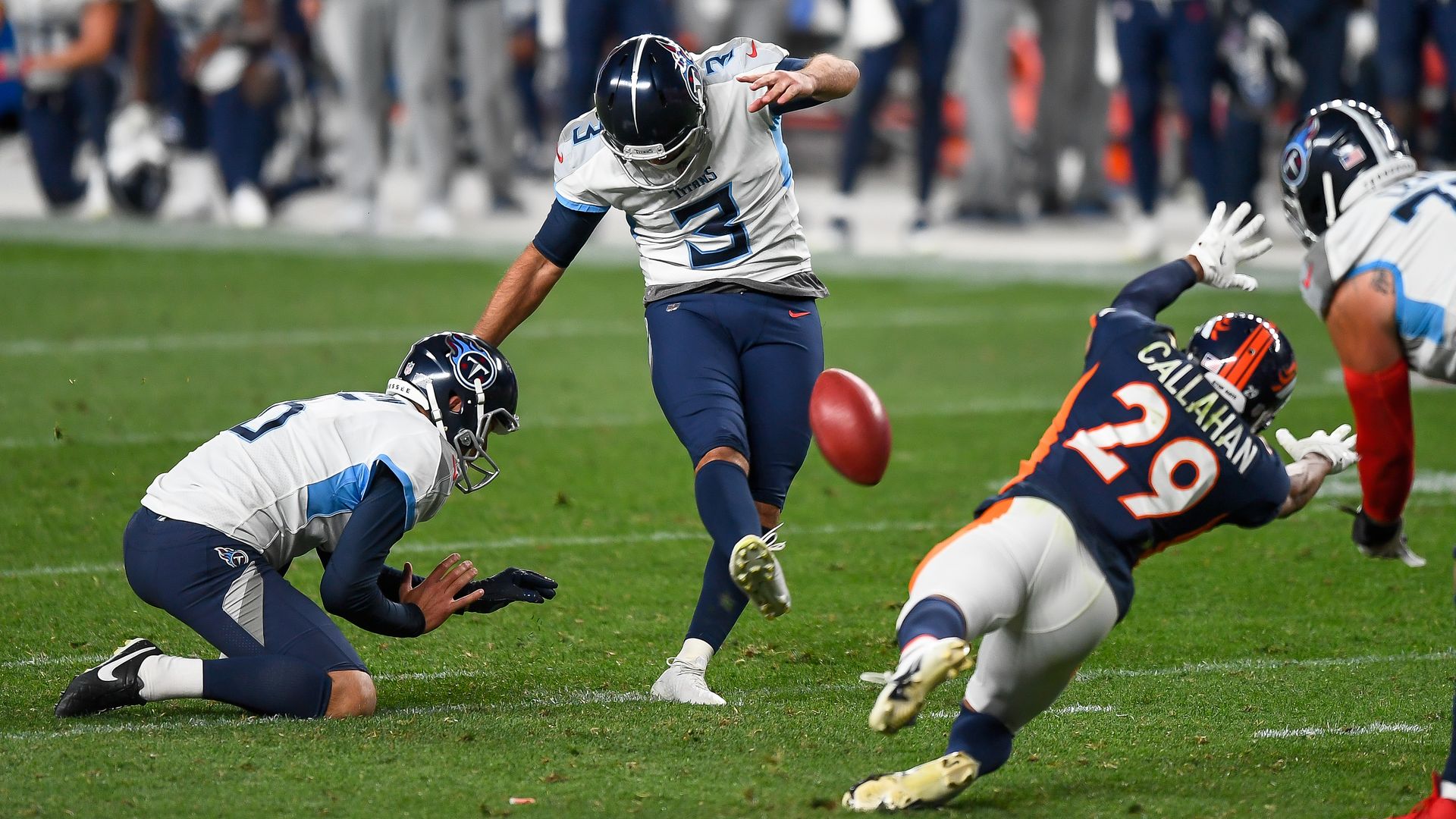 Stephen Gostkowski went from scapegoat (three missed FGs, one missed XP) to hero (game-winning FG) in the Titans' 16-14 win over the Broncos Monday night.
Question: Gostkowski ranks 15th all-time in FG made (375). Can you name the only active Week 1 kicker who has more?
Hint: Adam Vinatieri and Matt Bryant are currently free agents, so they don't count.
Answer at the bottom.
10. 🎥 Monday's top plays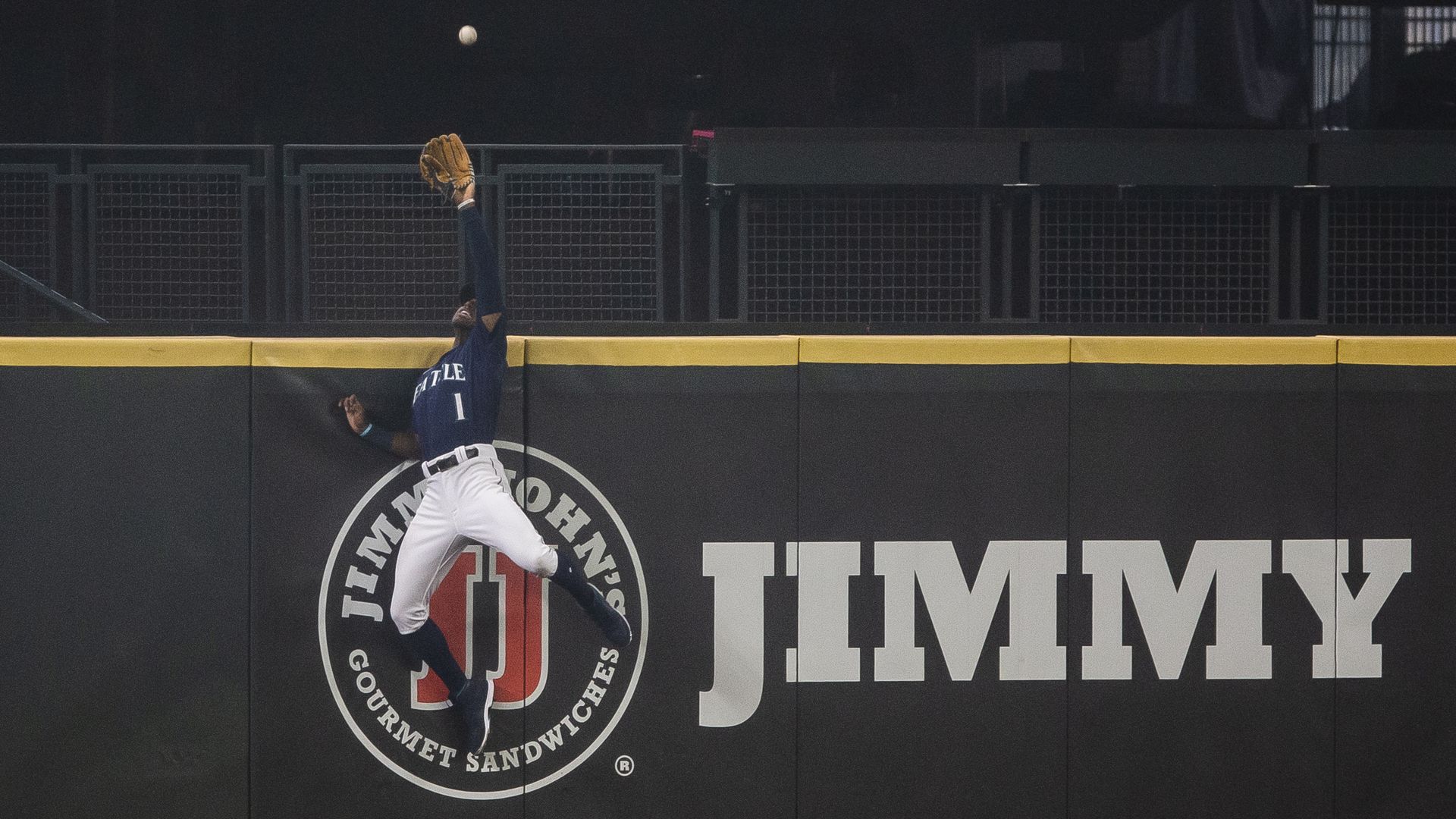 Bonus: ⛳️ Pics du jour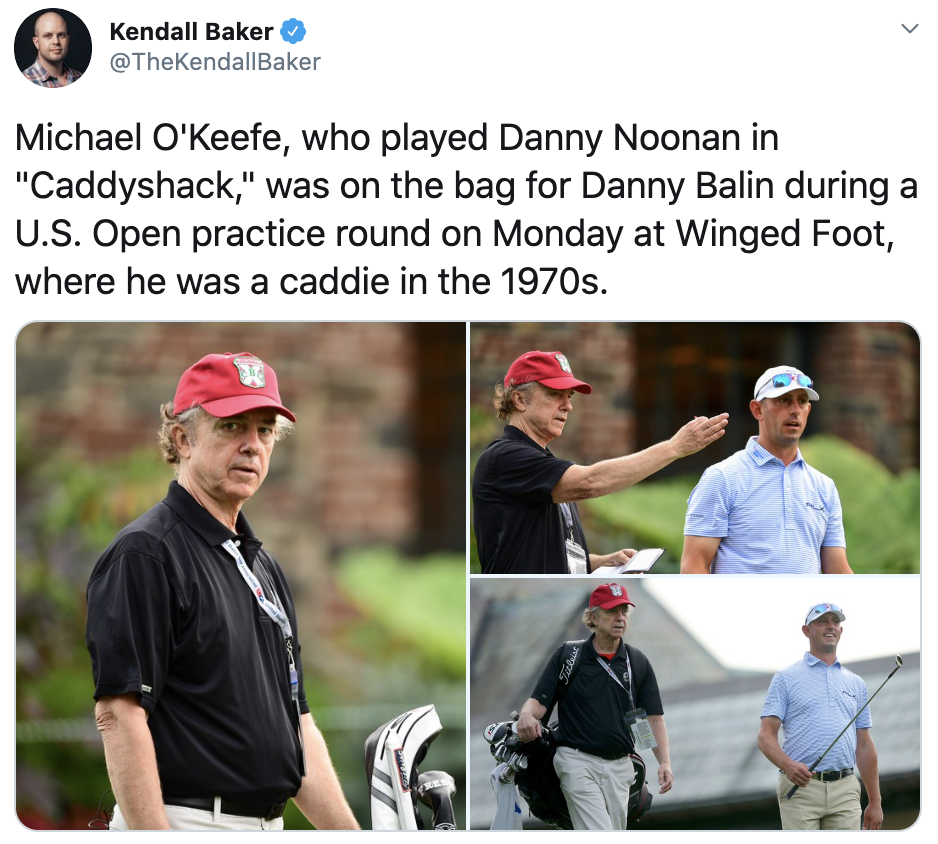 Noonan! From Bushwood Country Club to the U.S. Open! A true Cinderella story.